Heading to Oahu and want to know the best places for amazing Oahu photography? Scroll to check out my top Instagrammable spots on Oahu you have to see to believe!
This Instagrammable spots on Oahu post was written by Hawaii travel expert Marcie Cheung and contains affiliate links which means if you purchase something from one of my affiliate links, I may earn a small commission that goes back into maintaining this blog.
If you are planning a trip to Hawaii, you've probably heard of all the exciting hidden places in Oahu, or at least some of them.
There are plenty of Oahu photo spots that are worth visiting, especially if you love to capture Instagram-worthy pictures.
Here is your ultimate guide on finding some of the most beautiful places on Oahu, the Oahu Instagram spots you absolutely have to visit during your vacation.
From the best place to watch a sunset on Oahu to the prettiest beaches, you'll find it all in this article.
Don't have time to read a bunch of Hawaii blog posts and reviews? Here are some of our top picks for visiting Oahu.
Popular Oahu Tours/Activities
Favorite Oahu Resorts/Hotels
Want to Rent a Car in Hawaii?
One of the best places to rent a car in Hawaii is Discount Hawaii Car Rental because they get the best rates from top national companies like Alamo, Dollar, Thrifty, Avis, Enterprise, Budget, and Payless.
Want to skip all the planning and just access my detailed Oahu Itinerary complete with daily schedules, kid-friendly activities, and travel hacks? Click the button below.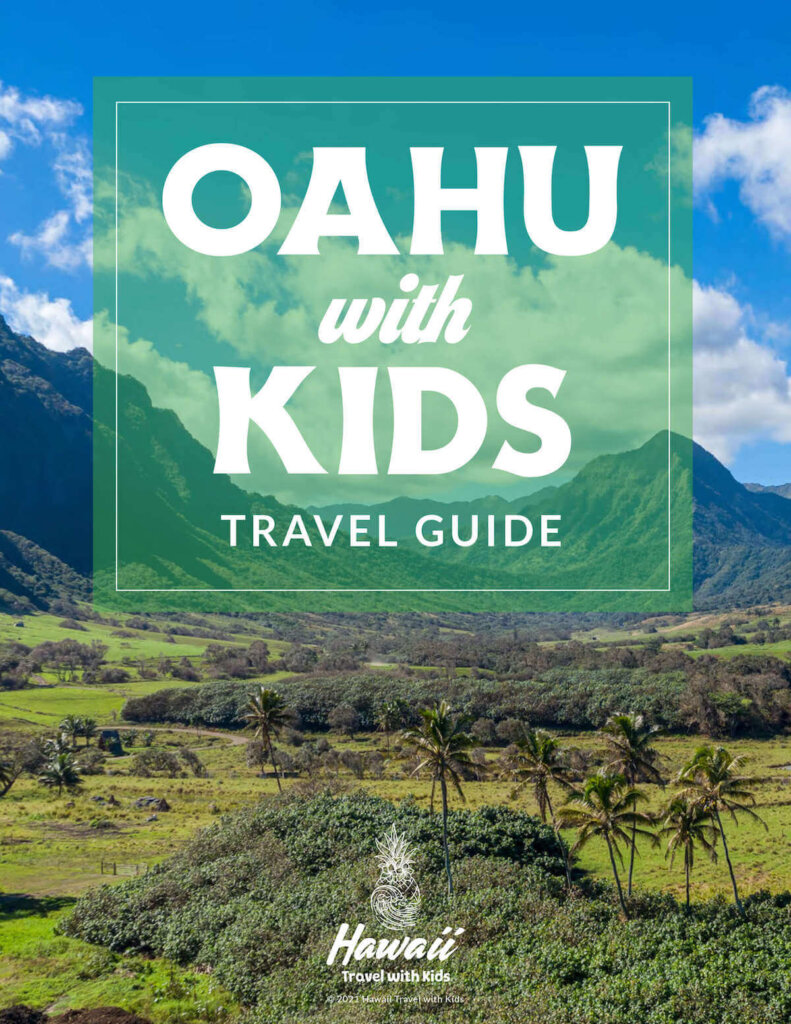 Photographing Oahu FAQs
Where is the most beautiful place on Oahu? 
There are so many places to choose from, it is hard to say what is the absolute most beautiful place on Oahu. From beaches to hikes and stunning views, you will find some of the prettiest places in Oahu down below.
What should I avoid in Oahu?
You should avoid staying in one area of Oahu during your vacation. Go around the entire island and explore as much as you possibly can! There are plenty of Oahu secret spots that are worth visiting, and you'll miss them if you stay in one place the entire time.
What part of Oahu is the coolest? 
This all depends on your definition of cool. The North Shore is cool for people who love the laid-back country lifestyle, while Ko Olina is cool for people who enjoy luxury resorts and a completely relaxing stay.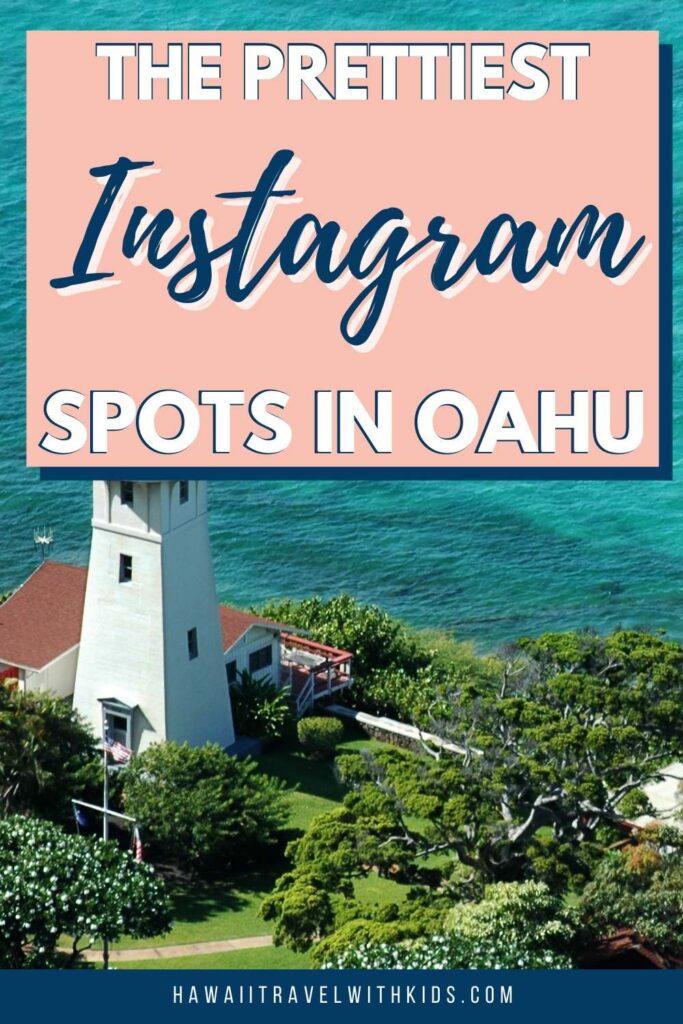 Most Instagrammable Places in Oahu
Photographing in Oahu is unlike anything else with the incredible ocean views and luscious mountains. Here are some of the most Instagrammable places in Oahu!
From the coolest tourist spots to the best views in Oahu, check out any of these places in Oahu to take pictures.
Diamond Head
The Diamond Head hike is a must when you visit Oahu as it gives stunning views of the city and ocean. This is why it is also a great place to get amazing pictures to post on Instagram!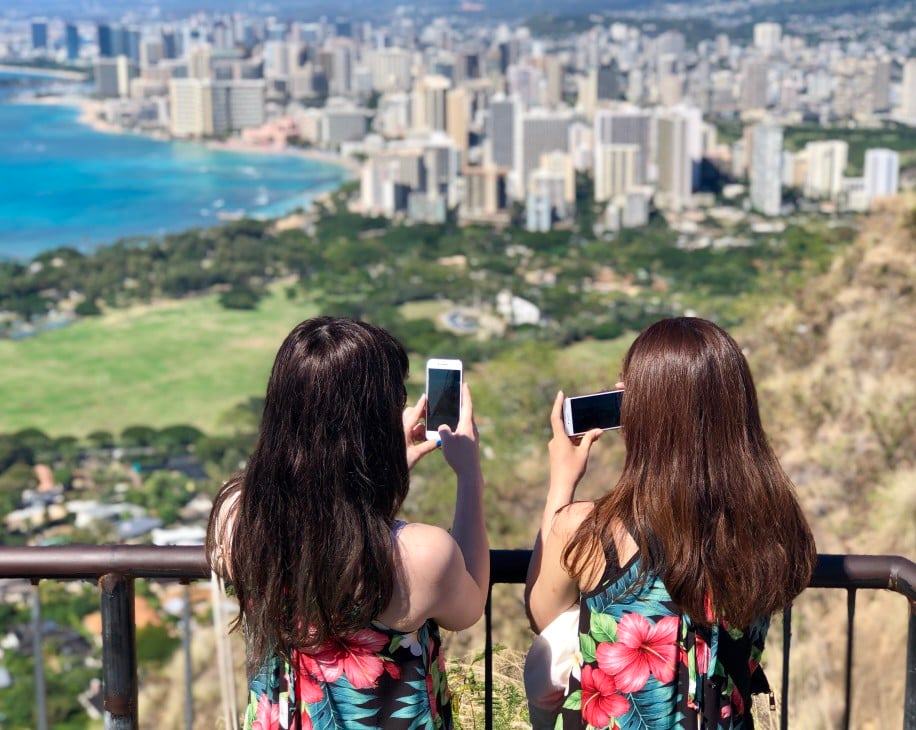 The hike is pretty short and fairly easy, but because it is a popular place, it does get crowded. Go early in the morning for fewer people and better pictures!
As of May 12th, 2022 all out-of-state visitors must have an advanced reservation to enter Diamond Head State Monument. Make your reservations HERE.
Ho'omaluhia Botanical Garden
The Ho'omaluhia Botanical Garden is one of the most beautiful places in Oahu. You will find a beautiful park full of colorful plants and flowers.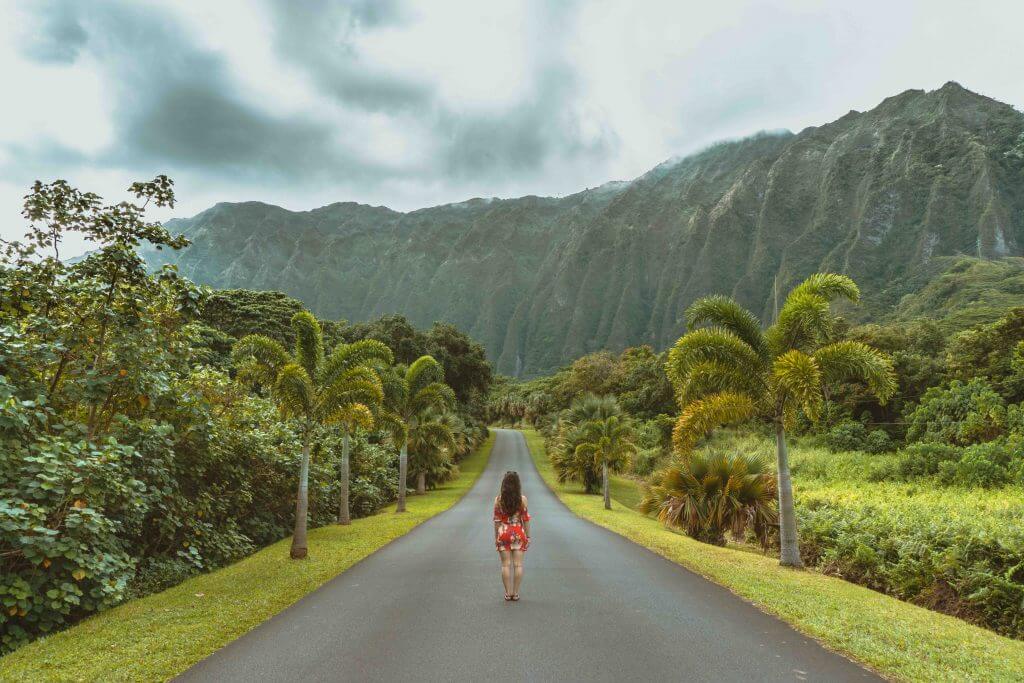 The road at the entrance is one of the most popular Oahu Instagram spots because of the view you get. They do not allow you to stop on the road for pictures during operating hours though. But the garden has tons of other photo spots to enjoy!
Lanikai Pillbox Hike
The Pillbox hikes on Oahu are another favorite photo spot for tourists. The pillboxes at the top of the hikes are full of colorful graffiti and offer a nice view of the ocean.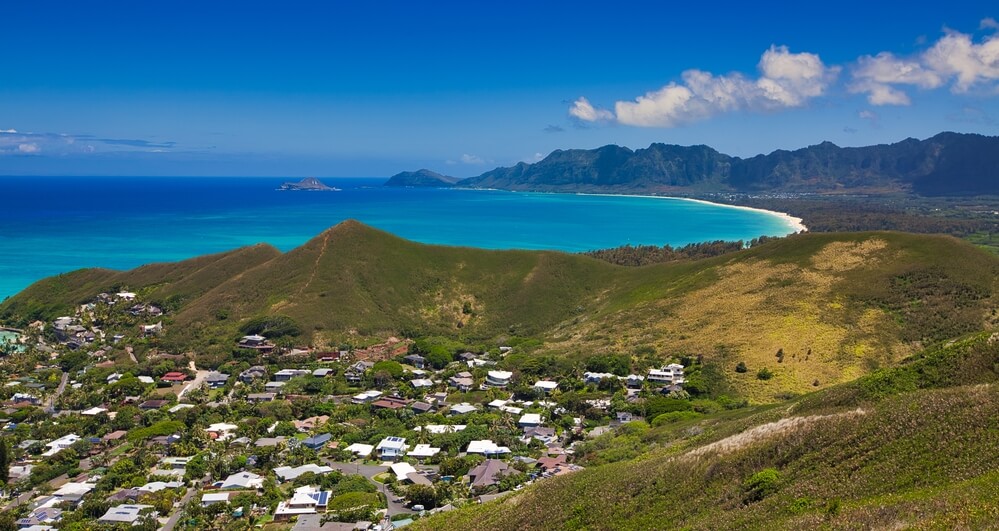 The Lanikai Pillbox Hike is around a mile long and usually takes around 40 minutes, depending on your hiking ability.
Makapu'u Lookout
Another beautiful place in Hawaii is the Makapu'u Lookout. All you have to do is hike up a paved trail, and you'll see an amazing view, unlike any other place.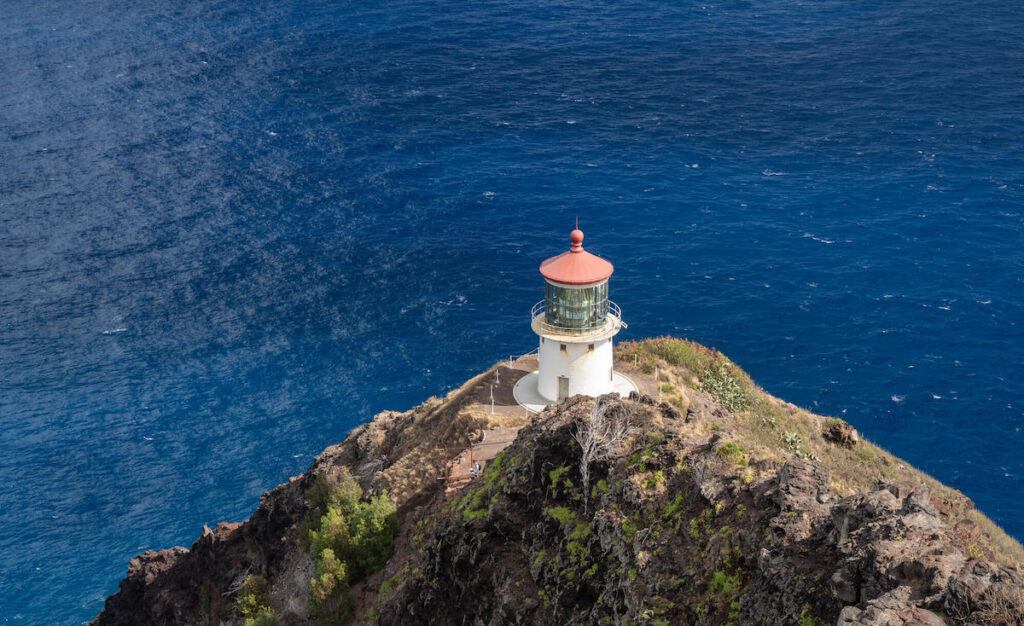 The lighthouse is also here, which makes for a great picture too!
Koko Head
Koko Head is another one of the best Oahu photo spots that give a gorgeous panoramic view! The hike is very difficult and has over 1000 steps to get to the top!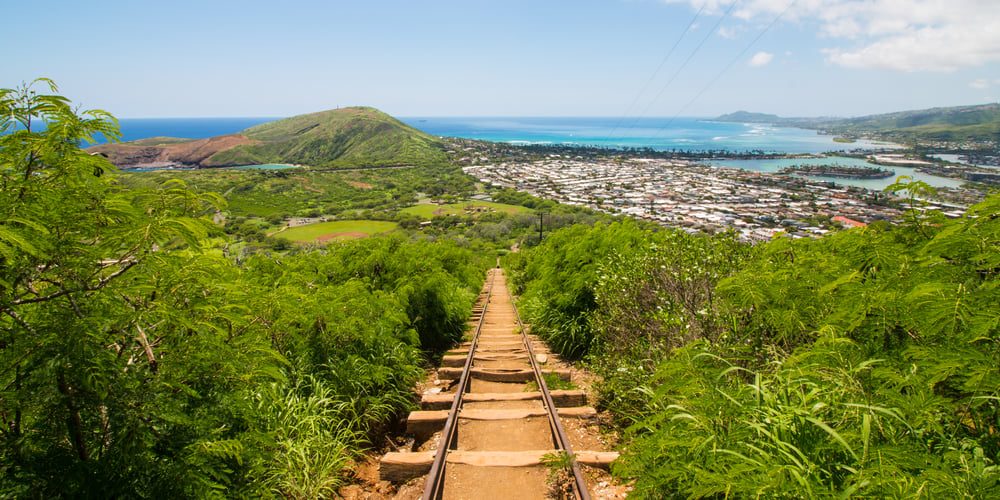 On average, it takes about two hours to climb, but it is definitely worth it for the pictures you will capture.
Book a Family Photo Shoot
Whenever we travel to Hawaii, we almost always book a family photo shoot with Flytographer. They are super easy, affordable, AND it guarantees that I'll be in some photos. You can get $25 off if you book through this link or use the code HAWAIITRAVEL.
Hanauma Bay
Hanauma Bay is one of the most beautiful places on Oahu. It is this stunning crescent bay filled with gorgeous light blue water. Not only is the view amazing, but you will see tons of amazing fish and marine life as you snorkel the bay as well!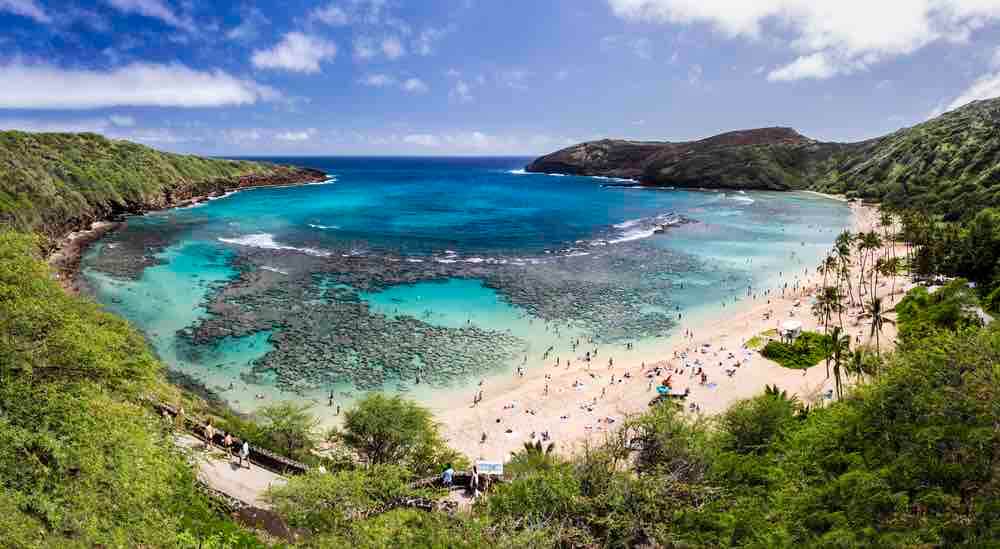 Grab your waterproof camera and get unique pictures of tropical fish! This place is indeed one of the most Instagrammable places on Oahu for sure.
Kailua Beach
Kailua Beach is one of the most beautiful beaches in Oahu. It has soft, white sand and bright blue water.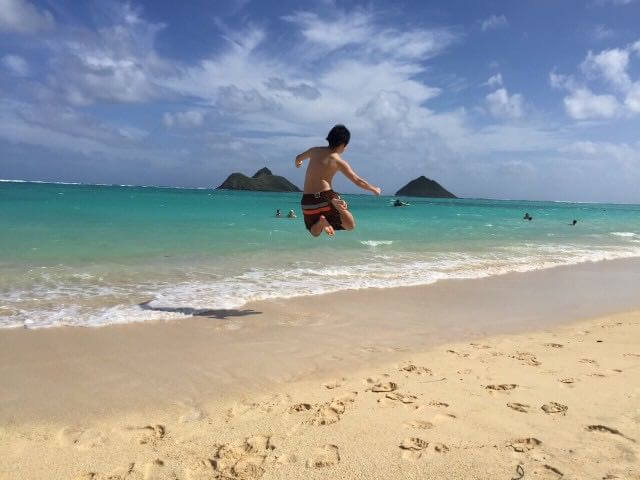 Even though it is a very popular beach, it is huge, so you'll find plenty of space to take your pictures.
Crouching Lion
Crouching Lion has got to be one of the most scenic places in Oahu and definitely is one of the best Oahu Instagram spots!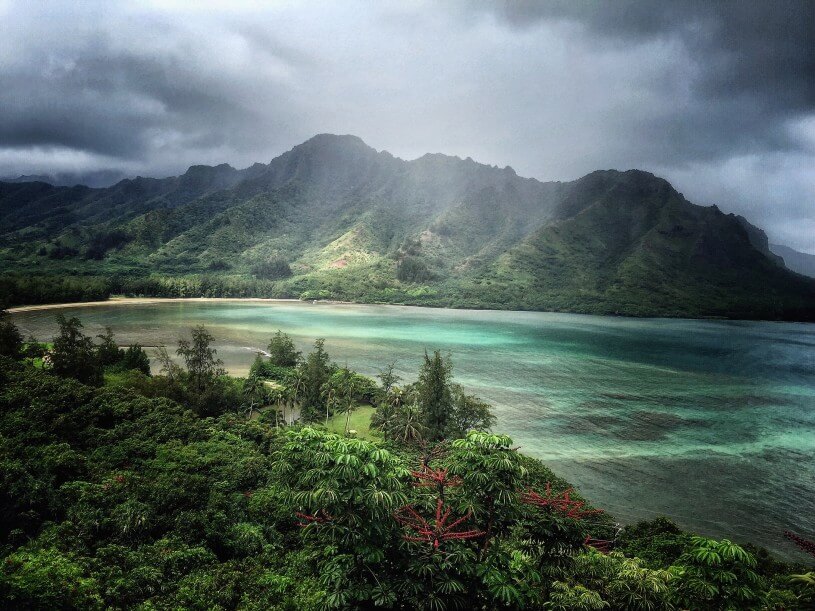 Technically, this hike might now be illegal, so use your own judgment. It is also a very difficult hike but is absolutely amazing when you reach the top.
Kaneohe Sandbar
This is a completely unique place in all of Hawaii. The Kaneohe Sandbar has a little white beach surrounded by a coral reef in the middle of the ocean at low tide.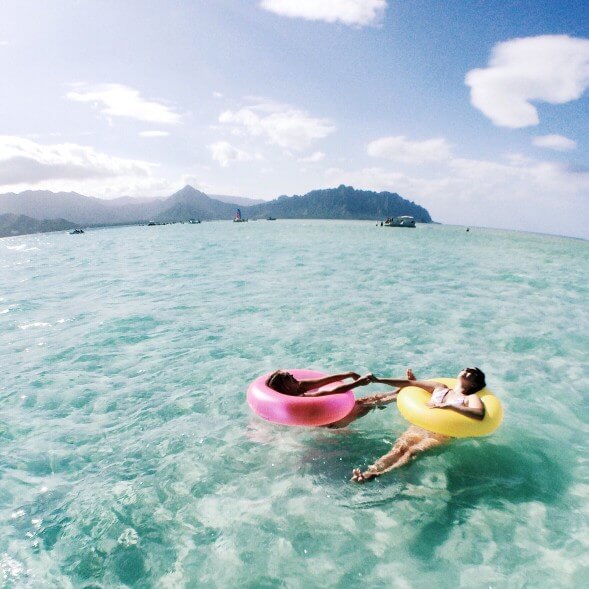 Head out here, and you'll be able to capture the gorgeous Ko'olau mountains and turquoise water.
The Byodo-In Temple
Another one of the most Instagrammable spots on Oahu is the Byodo-In Temple located in Kaneohe. Here you will find a beautiful red Japanese temple that is a smaller replica of the one in Japan.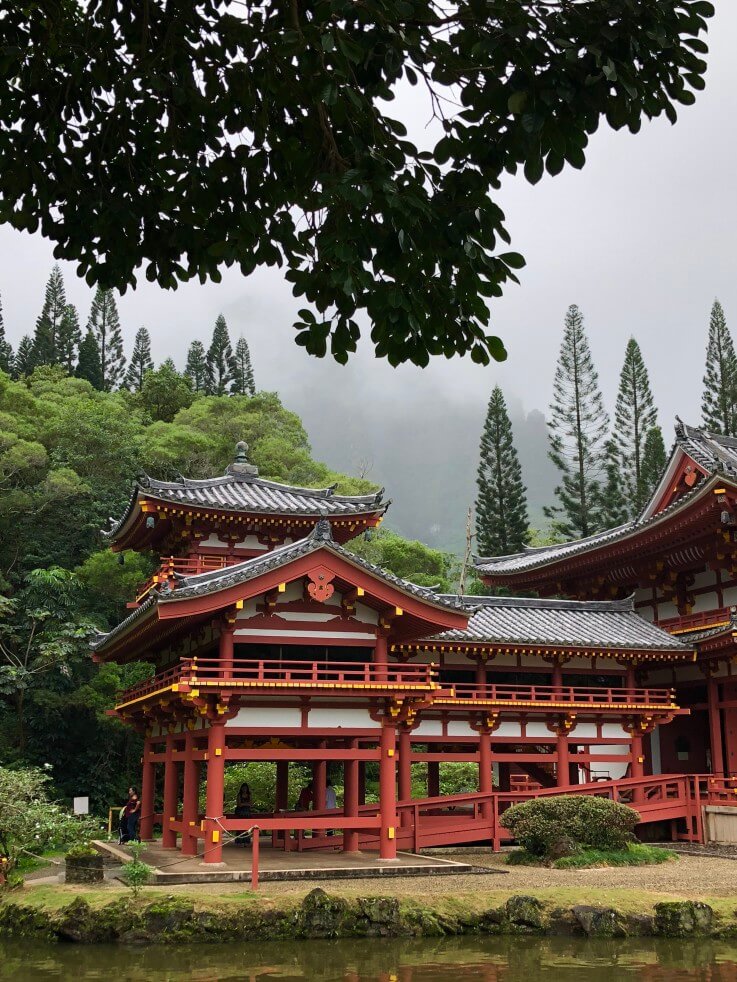 This is one of the Oahu photo spots that most people go to visit at least once during their stay. Check out my guide to Byodo-In Temple.
Kualoa Ranch
Kualoa Ranch is famous for the incredible green mountains and for the filming of Jurassic Park. The mountains make for the perfect background for any picture.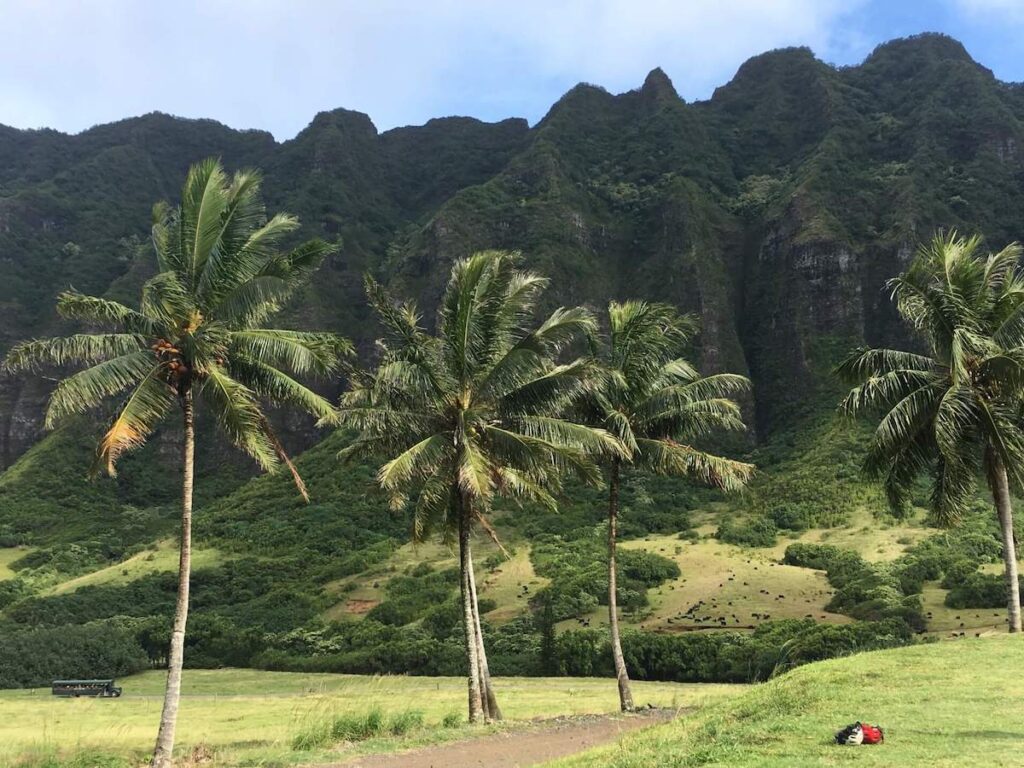 You can even go on multiple tours here, including an ATV, horseback, and a fun zipline tour. Each of these tours will give you even more photo opportunities!
Maunawili Falls
At Maunawili Falls, you will go through a nice tropical hike that leads to a small waterfall and swimming hole to enjoy relaxing in the water after your hike.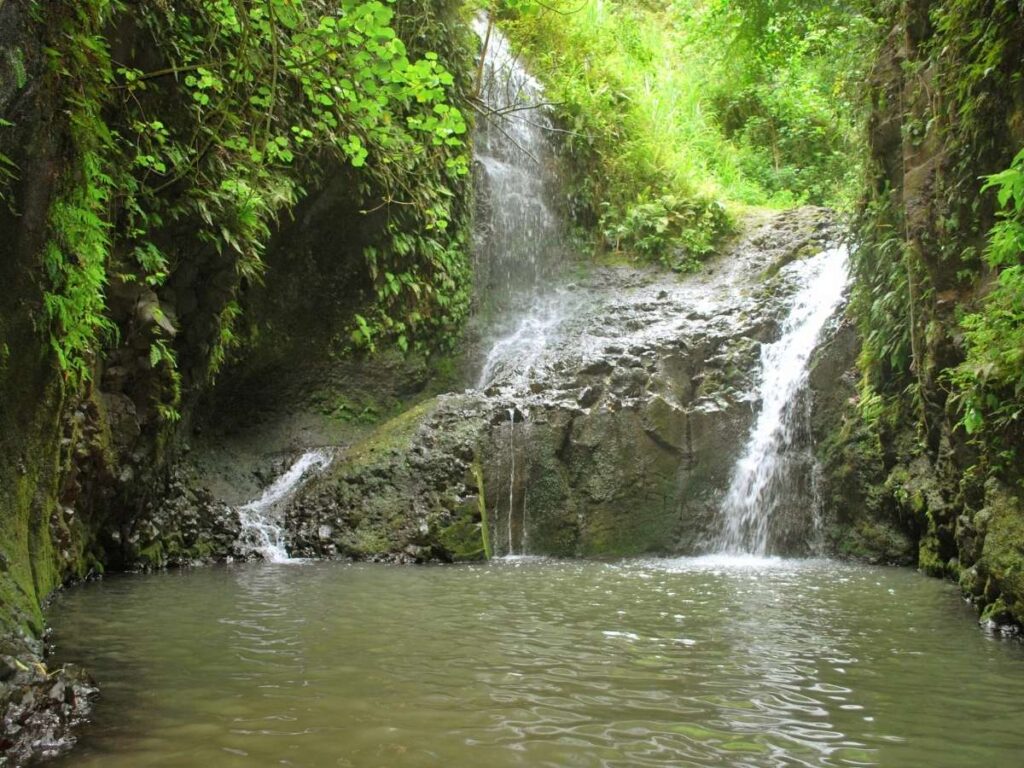 Because this is near the Maunawili Estates, be very respectful when you visit. Be sure to get a picture at one of the waterfalls in Hawaii during your vacation.
Waimanalo Beach
Waimanalo Beach, also known as Sherwood beach, is another one of the prettiest beaches on Oahu. The sand is super soft, and the ocean is as blue as ever.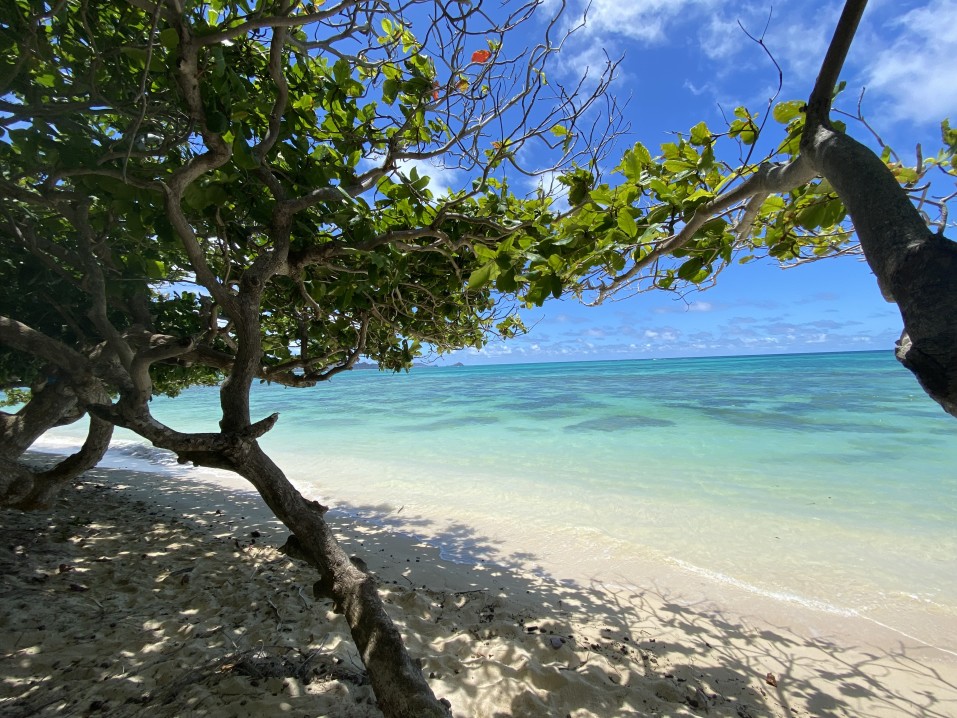 This is one of the hidden spots in Oahu as not many tourists know about it.
Lanikai Beach
Lanikai Beach is one of the best beaches in the entire world, for a good reason. Here you will find calming blue water, soft white sand, and an incredible view.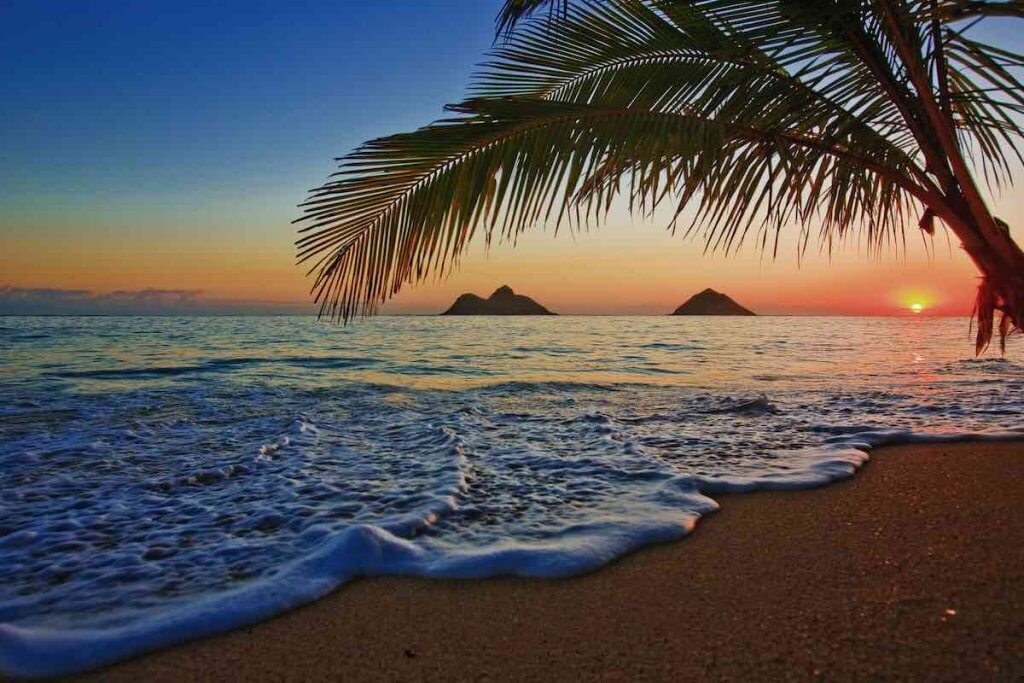 This is one of the best places to see a sunrise in Oahu. The sun will rise by the two small islands, The Mokuluas.
Lanai Lookout
The Lanai Lookout is another hidden gem on Oahu that most people tend not to know about. You can see Maui, Lanai, and Molokai on clear, sunny days at this lookout.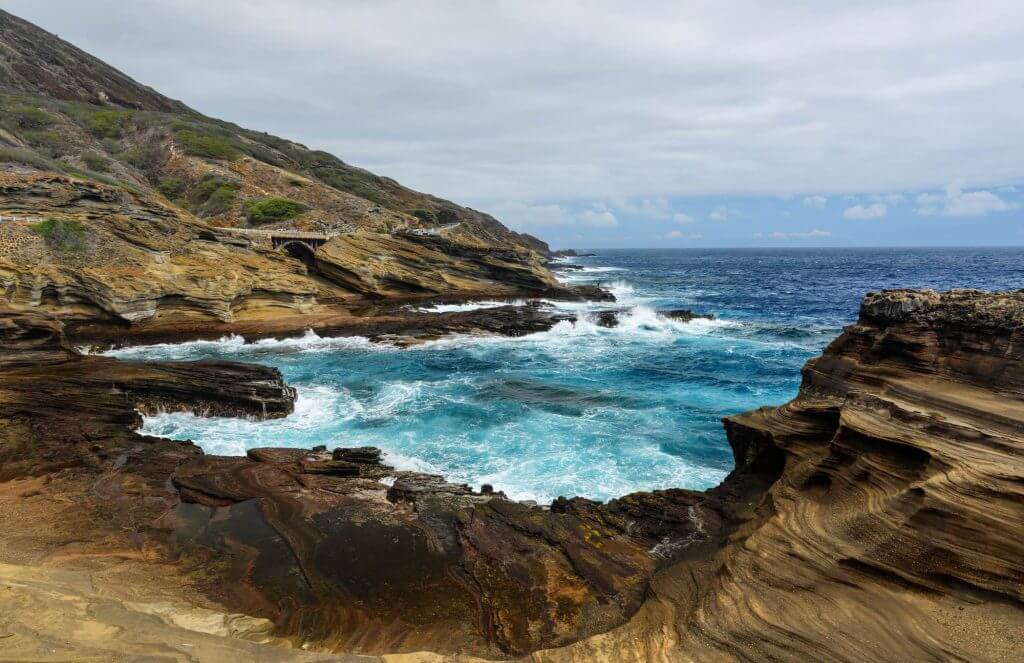 Here you will see lava formations along the ocean that are simply stunning. The waves crash along these formations, making for some great pictures!
Highway 3
I'm sure you wouldn't normally think a highway is a good picture idea, but Highway 3 on Oahu is the exception. This highway goes through the Koʻolau Mountains!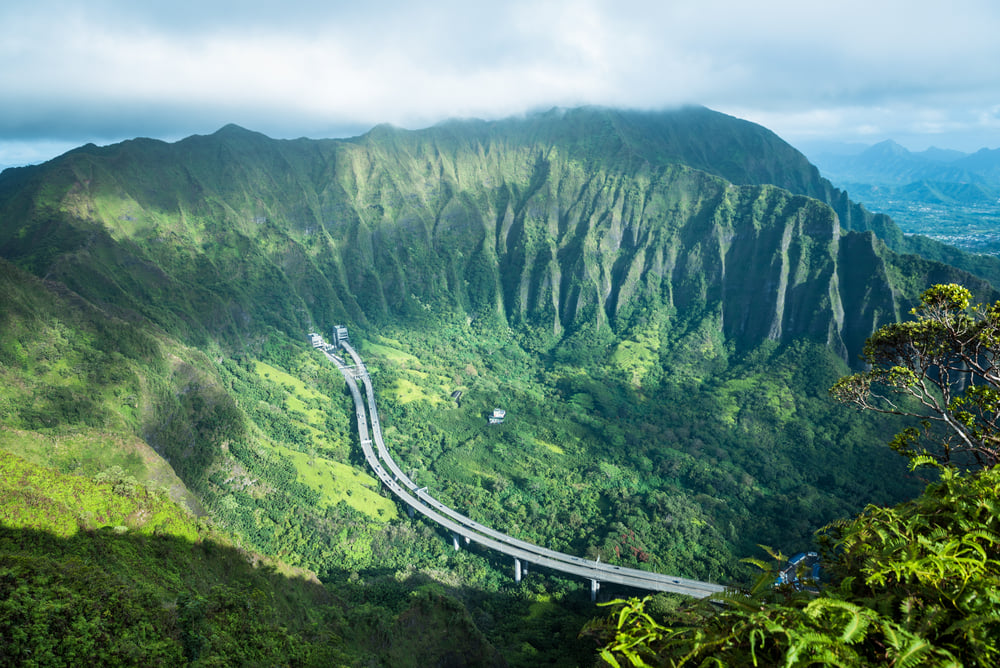 It is absolutely breathtaking to see and drive on. Be sure to grab at least one picture of this incredible beauty.
Laniakea Beach
Laniakea Beach is often known as Turtle Beach because it is famous for the green sea turtles that live here.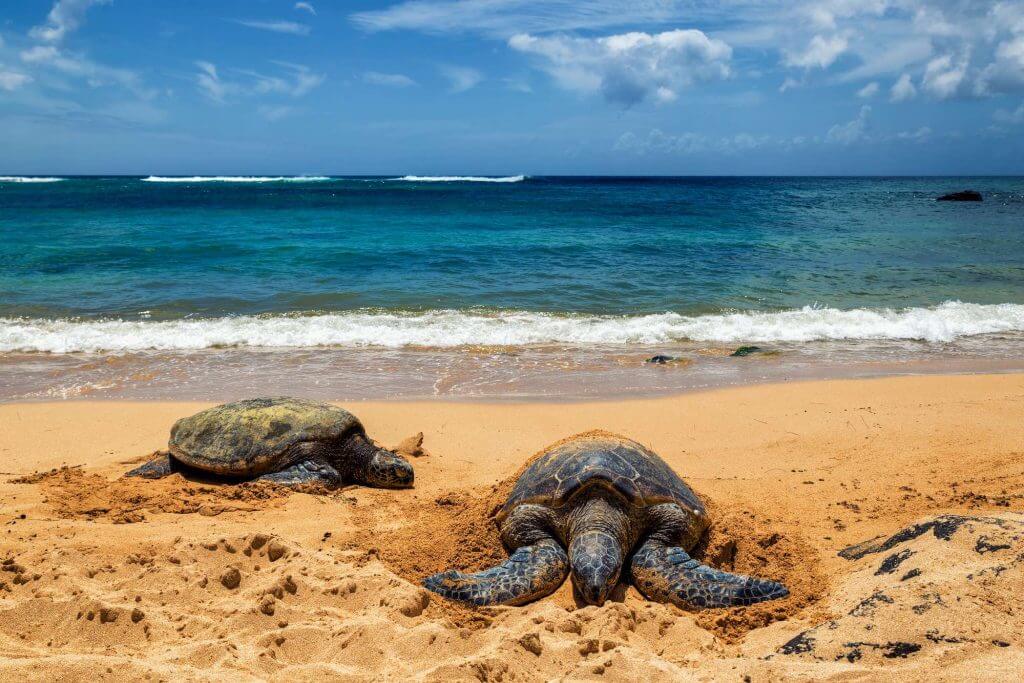 Most people just stop to look at the turtles, but if you walk a bit further away, you'll also experience a beautiful beach that is worth visiting.
While it is not the best for swimming, it does give a great view and picture opportunity of a relaxing beach.
Chinaman's Hat
Another one of the best Instagram photo spots on Oahu is Chinaman's Hat, a small island on Kaneohe Bay.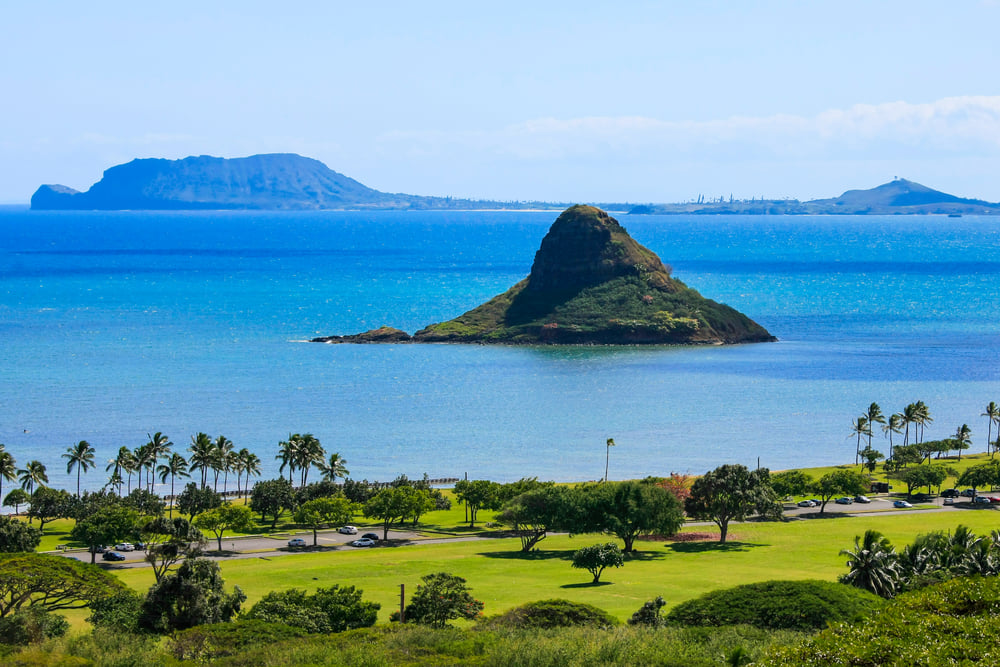 Many love to kayak to the island and climb to the top. Others simply love taking pictures at the beach with it in the background. Either will make an awesome picture!
Mermaid Caves
Next to Kalaniana'ole Beach Park, you will find the amazing mermaid caves. This is one of the best Oahu secret spots; even many locals don't know exactly where to find it!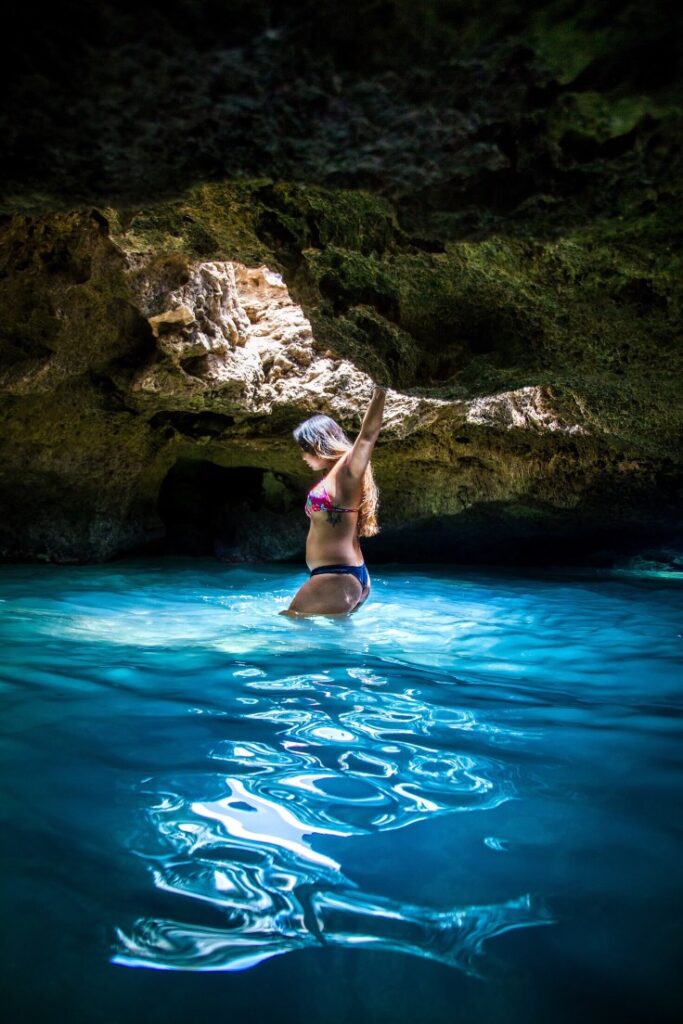 It is not easy to get to and does require you to be cautious and take extra steps to be safe. When you arrive, you will find a beautiful cave that is worth all the hard work.
Waimea Valley Falls
If you want another great waterfall, check out Waimea Valley Falls. The hike to the falls is paved and isn't too difficult.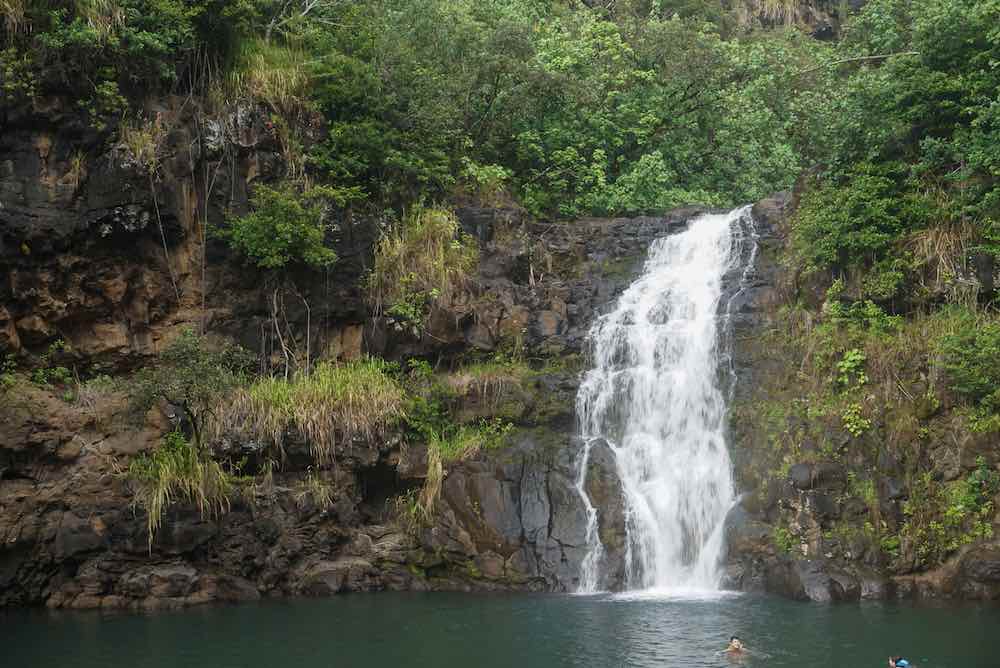 Once you reach the top, enjoy swimming under the waterfall. It will make for the perfect Instagram picture!
Banzai Pipeline
If you are a surfer, head to Banzai Pipeline! Here you will find the most incredible waves to ride and take pictures on.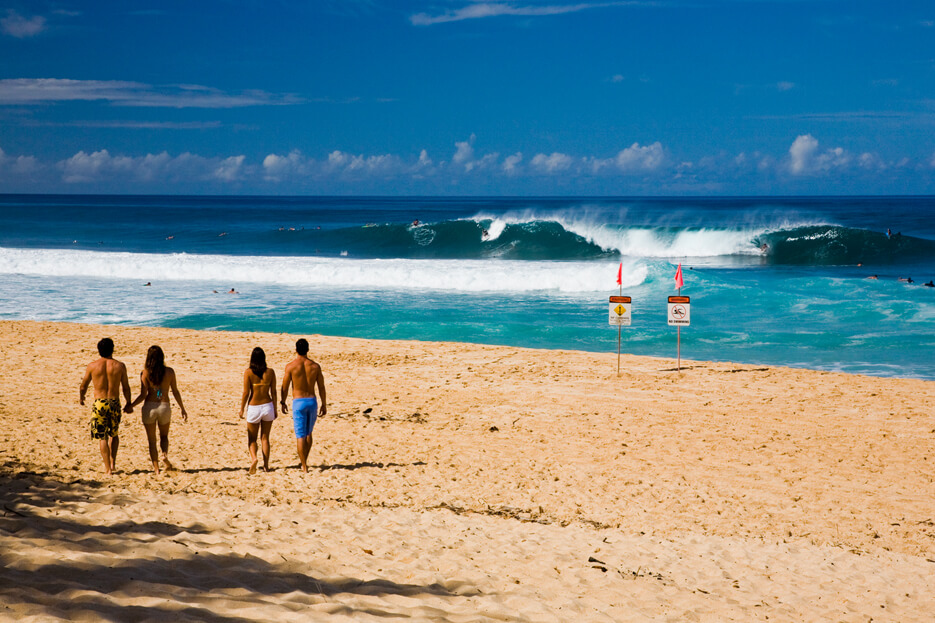 This is also where many surf competitions take place. It is always fun to grab a picture or two with awesome waves in the background.
Sunset Beach
As the name states, this truly is the best place to watch a sunset on Oahu. Head here in the evening to capture a stunning sunset along the ocean.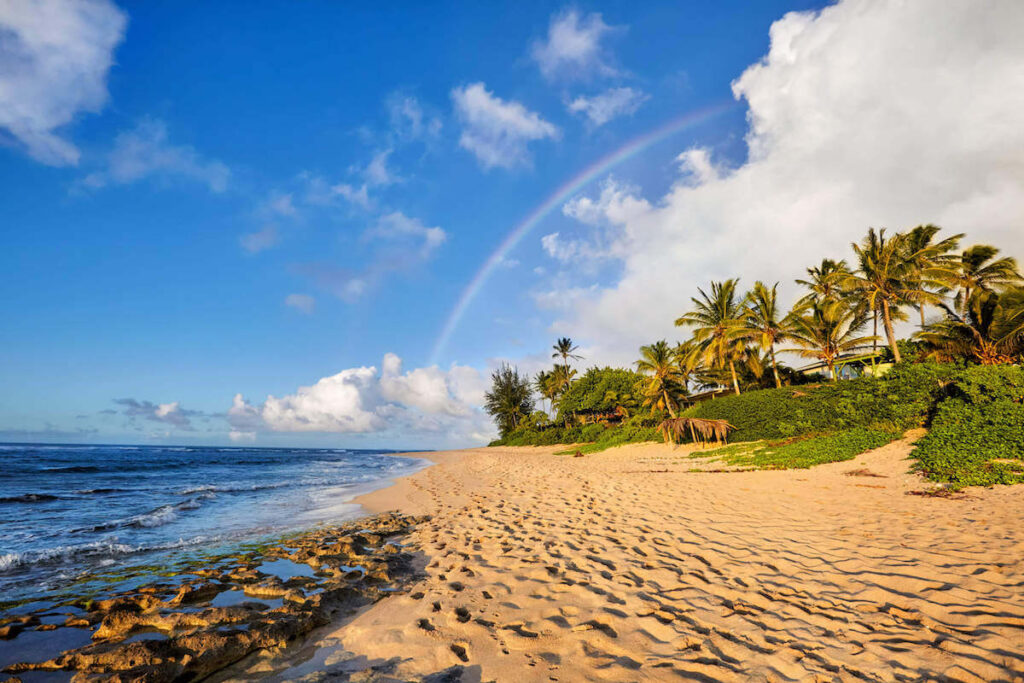 This is another one of the most Instagrammable spots in Oahu.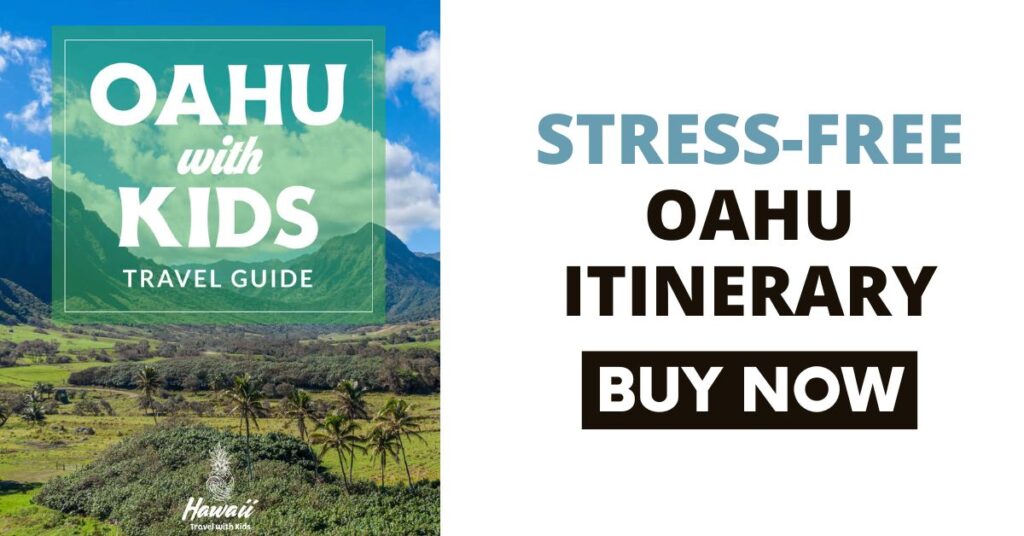 Best Views in Oahu Wrap Up
These are just some of the best Oahu Instagram spots; I'm sure there are plenty more all over the island. Be sure to check any of these out for stunning Oahu photo spots.
You will see so many beautiful places on Oahu that you might have missed before!