Heading to Oahu and want to know the prettiest beaches in Oahu worth a stop? Scroll to check out the best beaches on the North Shore, East Shore, South Shore, and West Shore you have to see to believe!
This list of the prettiest beach in Oahu contains affiliate links which means if you purchase something from one of my affiliate links, I may earn a small commission that goes back into maintaining this blog.
Is there even a thing as a beach in Hawaii that isn't pretty?
Probably not, but there are some that are definitely better than others. The best beaches in Hawaii have softer sand, cleaner water, and no rocks when you walk out to swim.
We've got the scoop on which ones are the prettiest and most kid-friendly. So whether you're looking for waves to surf or sandcastles to build, we've got you covered. And some beaches are just flat-out gorgeous compared to the rest.
Each one is more beautiful than the last, so you can't go wrong no matter which one you choose. Pack your swimsuit and sunscreen – it's time to hit the beach!
Keep scrolling to find out some of the prettiest beaches in Oahu.
Don't have time to read a bunch of Hawaii blog posts and reviews? Here are some of our top picks for visiting Oahu.
Popular Oahu Tours/Activities
Favorite Oahu Resorts/Hotels
Want to Rent a Car in Hawaii?
One of the best places to rent a car in Hawaii is Discount Hawaii Car Rental because they get the best rates from top national companies like Alamo, Dollar, Thrifty, Avis, Enterprise, Budget, and Payless.
Want to skip all the planning and just access my detailed Oahu Itinerary complete with daily schedules, kid-friendly activities, and travel hacks? Click the button below.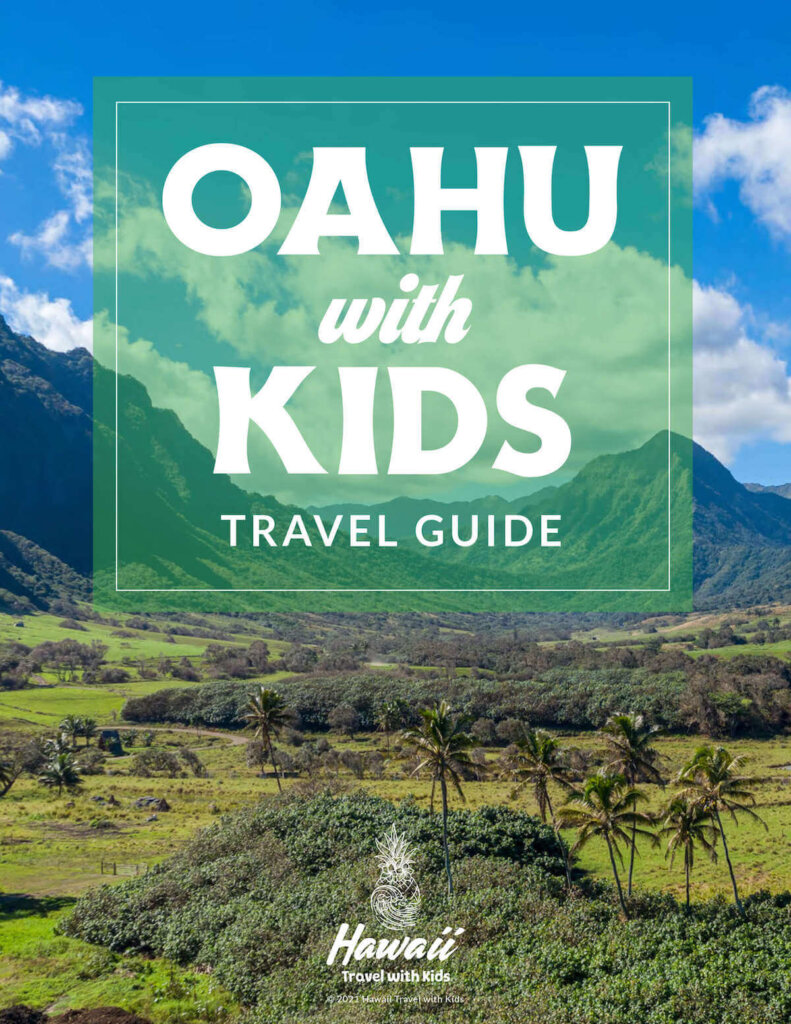 Best Beaches in Hawaii FAQs
Where is the clearest water in Oahu? 
Most beaches on Oahu will have pretty clear water, especially if it hasn't been raining much. Lanikai Beach has extremely crystal clear water and is one of the best beaches on Oahu!
What part of Oahu has the best beaches? 
The nice thing about Oahu is that no matter what area of the island you stay on, there will be beautiful beaches. Some of the best beaches in Oahu can be seen along the North Shore, as well as closer to town.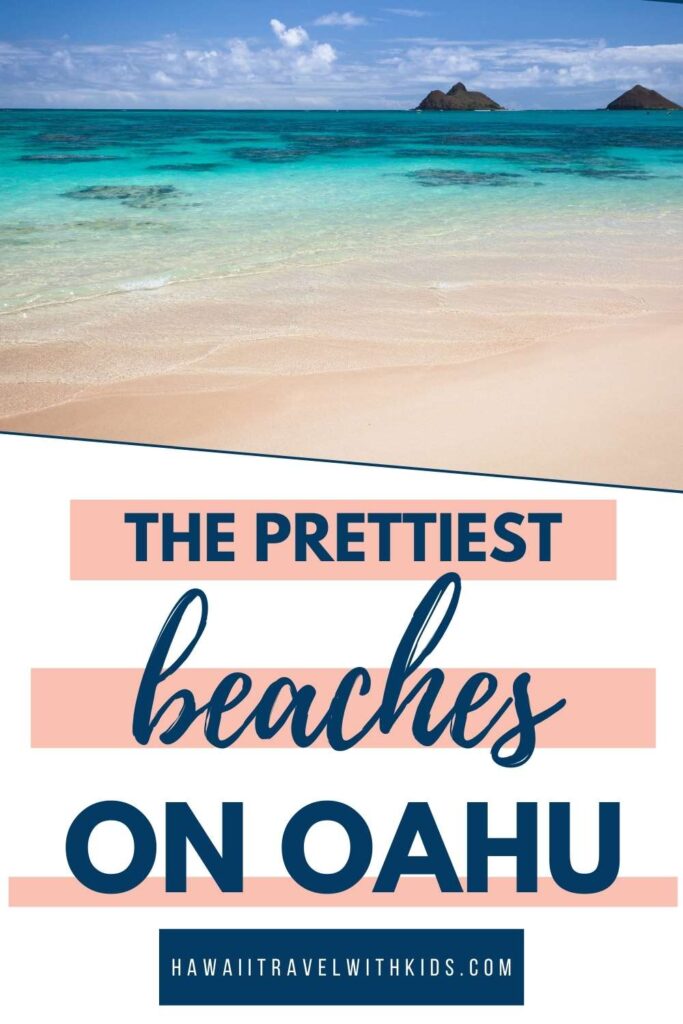 15 of Oahu's Beautiful Beaches
Here are 15 of the prettiest beaches on Oahu! Each of these would make for the perfect background for your family pictures or just for a nice relaxing day at the beach.
Some of these are even some of the most Instagrammable spots on Oahu too!
Lanikai Beach
Lanikai Beach is considered the most beautiful beach in Oahu. The water is extremely clear, and it is truly paradise.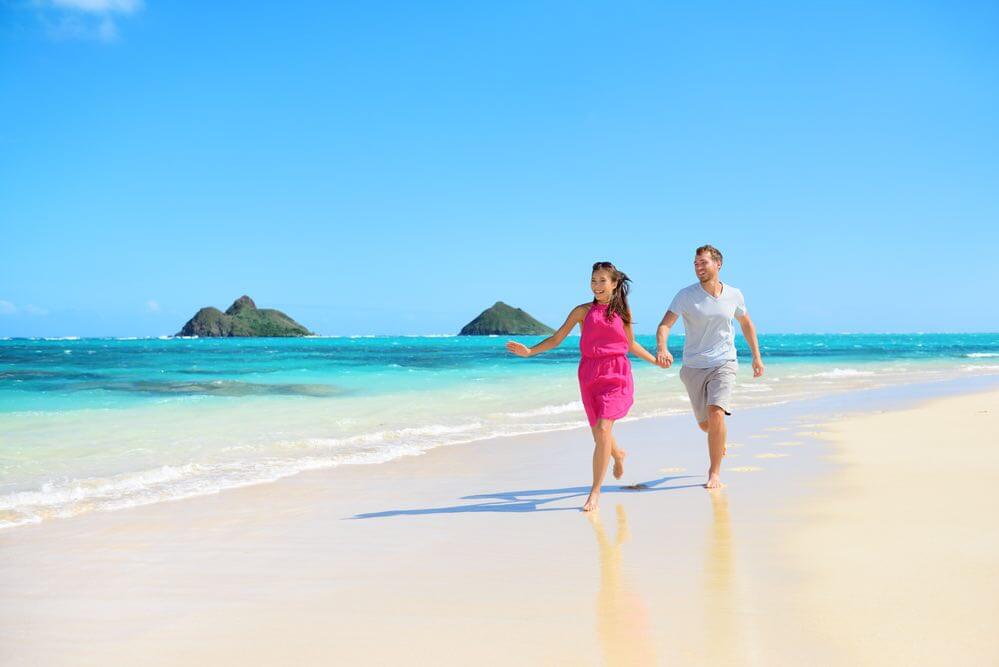 Lanikai in Hawaiian is translated to "heavenly ocean," which fits this beach perfectly. The ocean is calm and bright blue, with white, soft sand running on for miles.
This is also a great kid-friendly beach to enjoy swimming and playing in the ocean as the water is calm and there is no coral reef to step on. To watch a beautiful sunrise on the beach, head over here!
Kailua Beach
One of the top 10 Oahu beaches would be Kailua Beach. It is actually very close to Lanikai Beach, which makes sense why it is another stunning beach to visit on Oahu.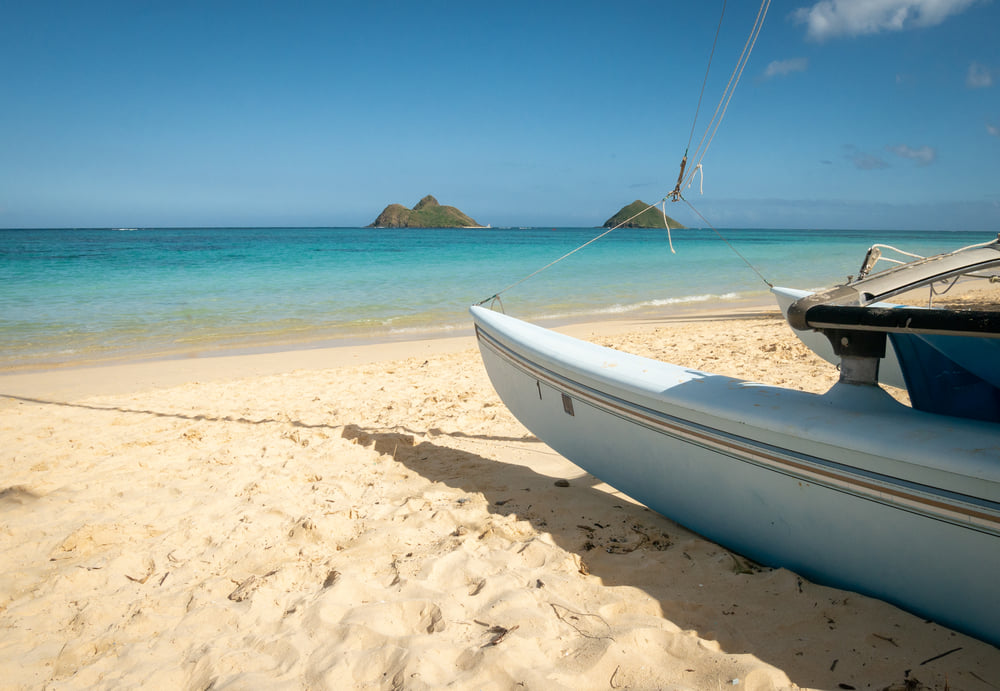 The sand here is super soft and like powder! Kailua Beach is over two miles long of pure beauty. With three separate parking lots spread across this beach, you'll always find a spot to enjoy relaxing in the sun at this gorgeous beach.
Sunset Beach
Sunset Beach is one of the prettiest North Shore beaches. It is also one of the best places to watch a sunset over the ocean in Hawaii.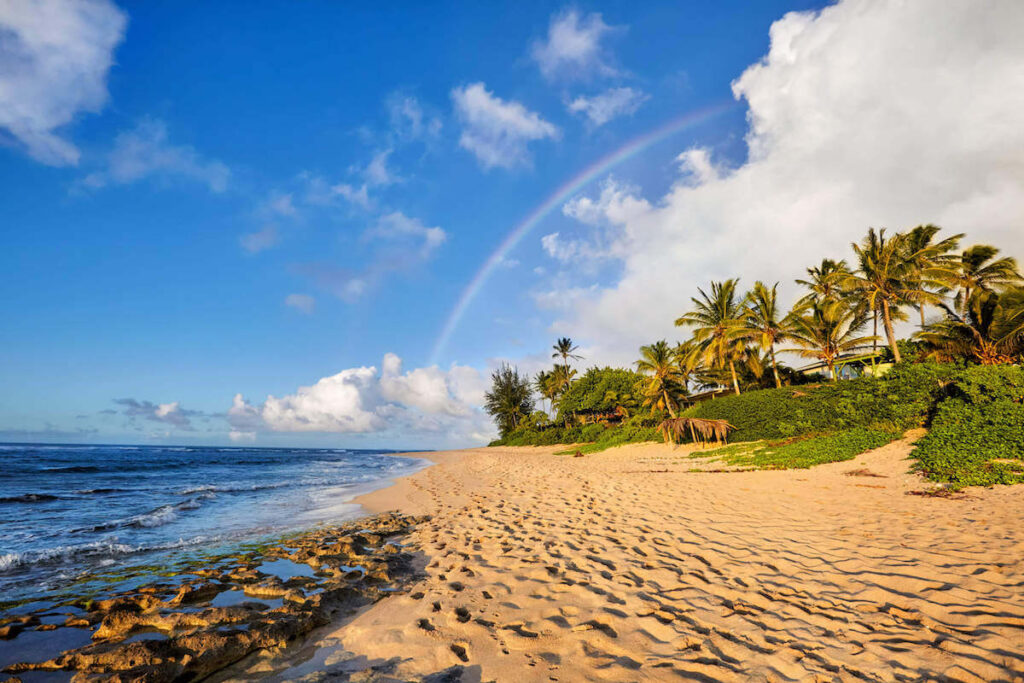 You will find heavy surf during the winter, but come during the summer, and you will find calmer waters to enjoy.
Waialae Beach Park
One of the beautiful beaches in Honolulu is the Waialae Beach Park. What is special about this beach is that there are beautiful palm trees along the beach, making it prettier than ever.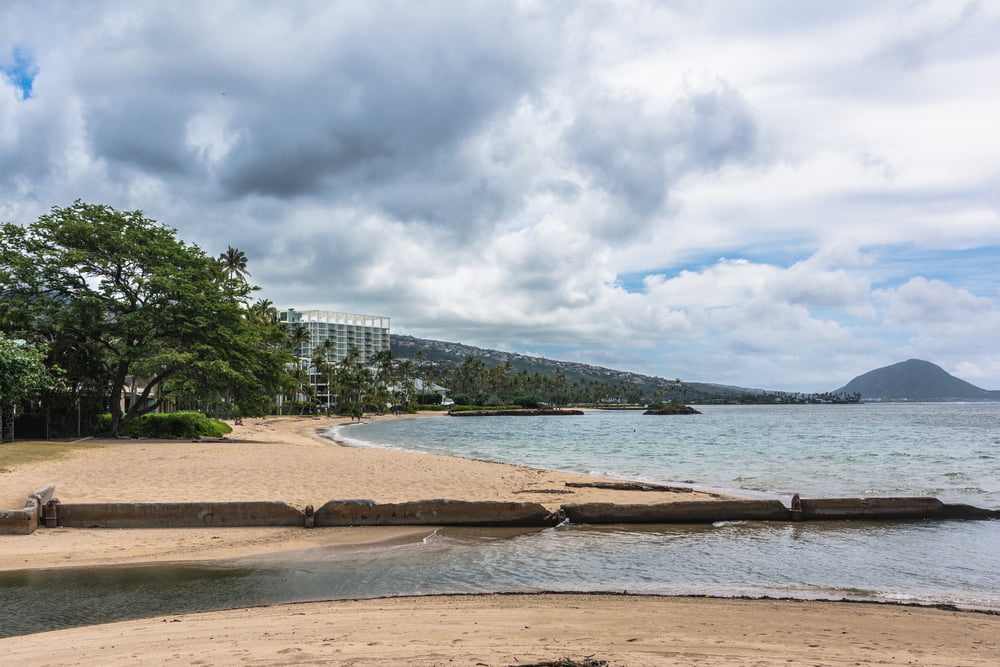 You can also see some amazing views of Koko Head from this beach, which would look so beautiful in pictures. There is even a cute man-made island close by as well!
Waimanalo Bay Beach Park
Waimanalo Bay Beach Park is one of the hidden gems on Oahu. Here you will find bright turquoise waters and 3 miles of water, gorgeous sand.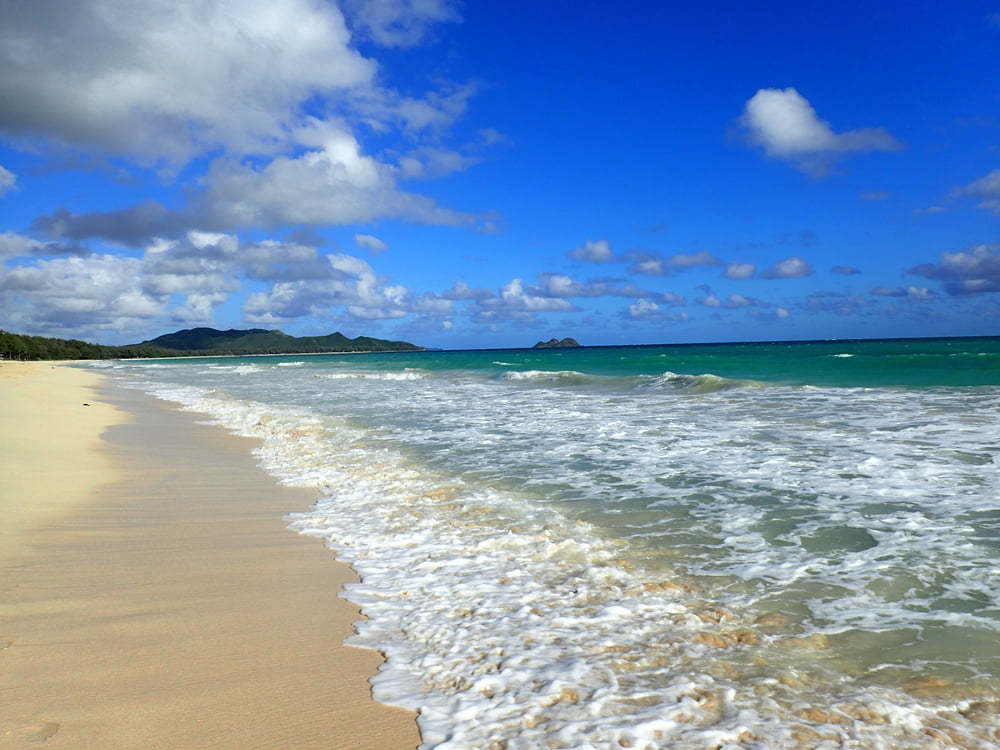 It is one of the biggest uninterrupted beaches on Oahu and will make for the perfect beach for taking pictures. You'll also see the Ko'olau Mountains in the background!
Not many tourists come here, so there won't be too many people. It often seems secluded as you have to enter through the Sherwood Forest before getting to the sand. Waimanalo Bay Beach Park is close to Kailua on your way to town.
Laniakea Beach
Laniakea Beach is a North Shore beach that is not only pretty but also where many turtles live. You might know this beach by the name of Turtle Beach. While the turtles are beautiful on their own, this beach is also gorgeous and worth enjoying.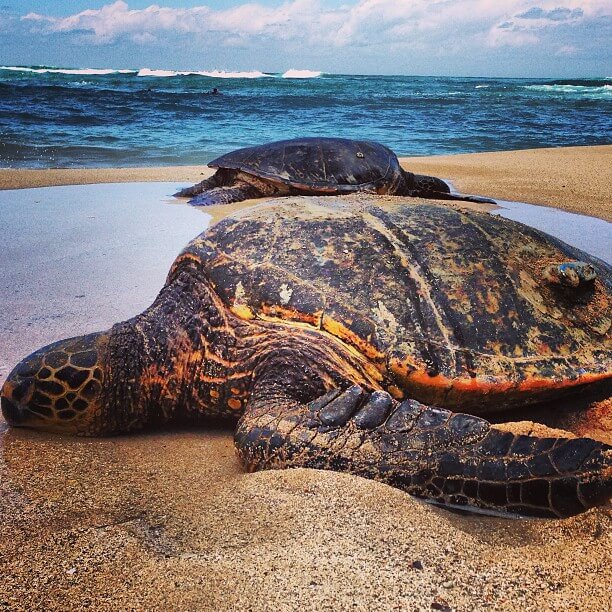 There is a rocky cove where the turtles like to be. If you go to either the right or left of the rocks, you will find a sandy beach with an amazing view.
Waimea Bay Beach Park
Another one of the best beaches on the Oahu North Shore is Waimea Bay Beach Park. While it is known for the awesome waves during the winter, it is also a beautiful beach to enjoy, especially during the summer.
This Oahu North Shore beach has a fun rock many like to jump off of, which would make for a pretty awesome picture, but use your common sense before taking that risk.
Waikiki Beach
You might not think of Waikiki Beach as one of the most beautiful places in Oahu, but it does make the list! This is considered one of the best beaches in Honolulu, Hawaii! It is very calm and kid-friendly.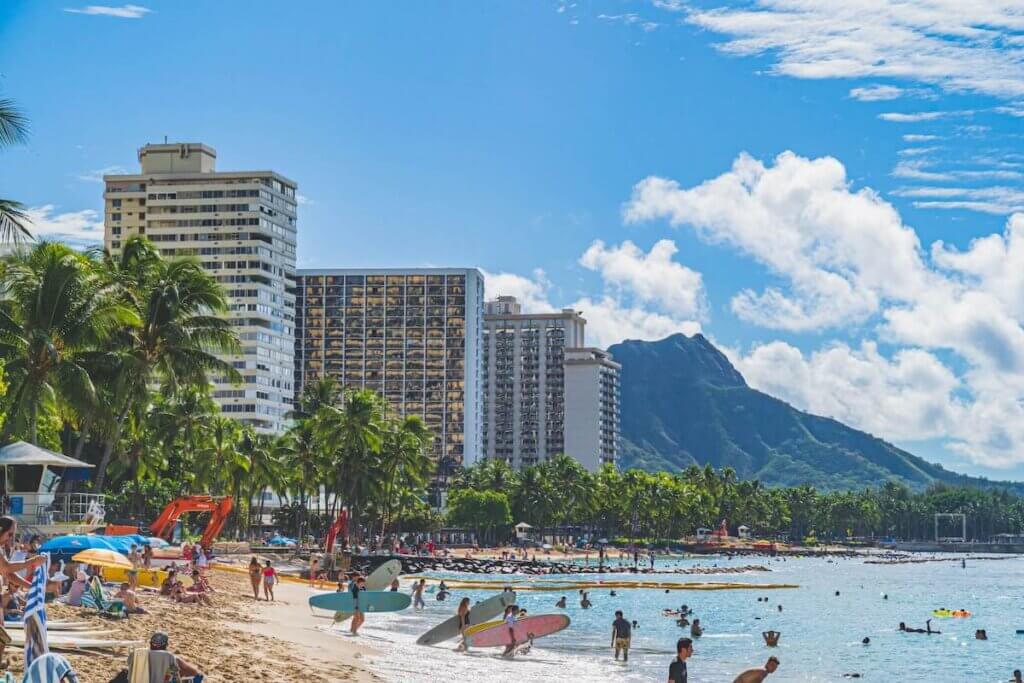 There are many sections of Waikiki Beach, some of which are very crowded and others that are less busy and make for a great background for your pictures.
Waikiki Beach shows the many town buildings and hotels in a beautiful light that is simply enjoyable to see. You can also see some pretty nice sunsets on this beach too!
Kahana Bay Beach Park
Another one of the gorgeous beaches on the North Shore is Kahana Bay Beach Park. This is another beach that is more secluded than the other ones. Here you will find a stunning view of the Ko'olau Mountains and a calm ocean during the summer.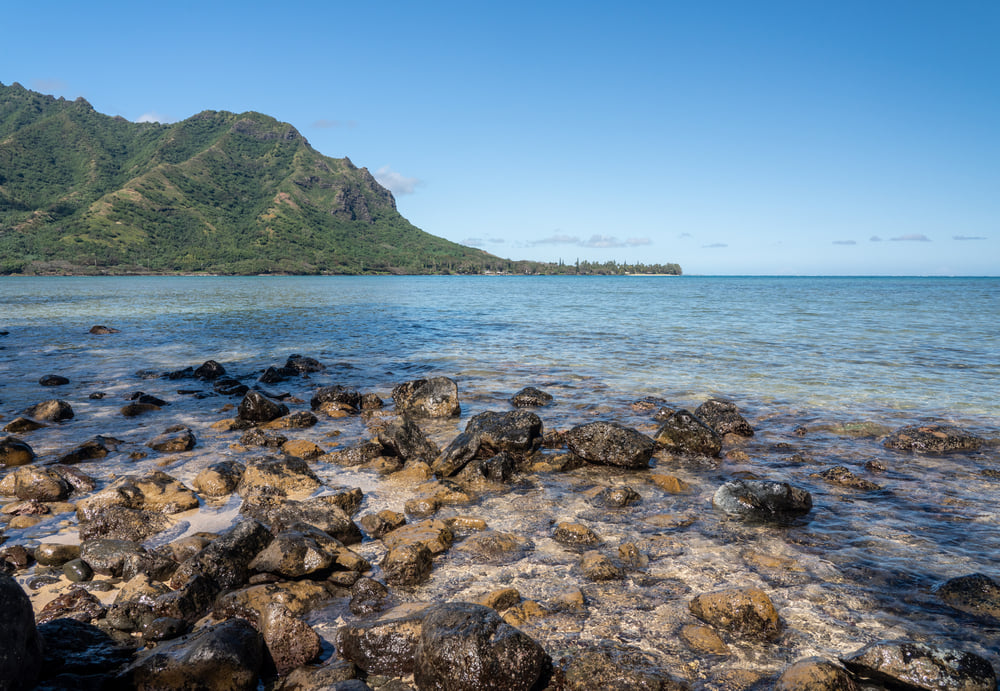 Kahana Bay Beach Park also has big Ironwood trees surrounding the sand, which are quite beautiful and offer some shade on those sunny days. You will get some pretty amazing pictures at this beach!
Ko Olina Lagoons
In Ko Olina, you will find some of the best beaches on Oahu. Ko Olina is most famous for the 4 lagoons that are quite beautiful to go visit.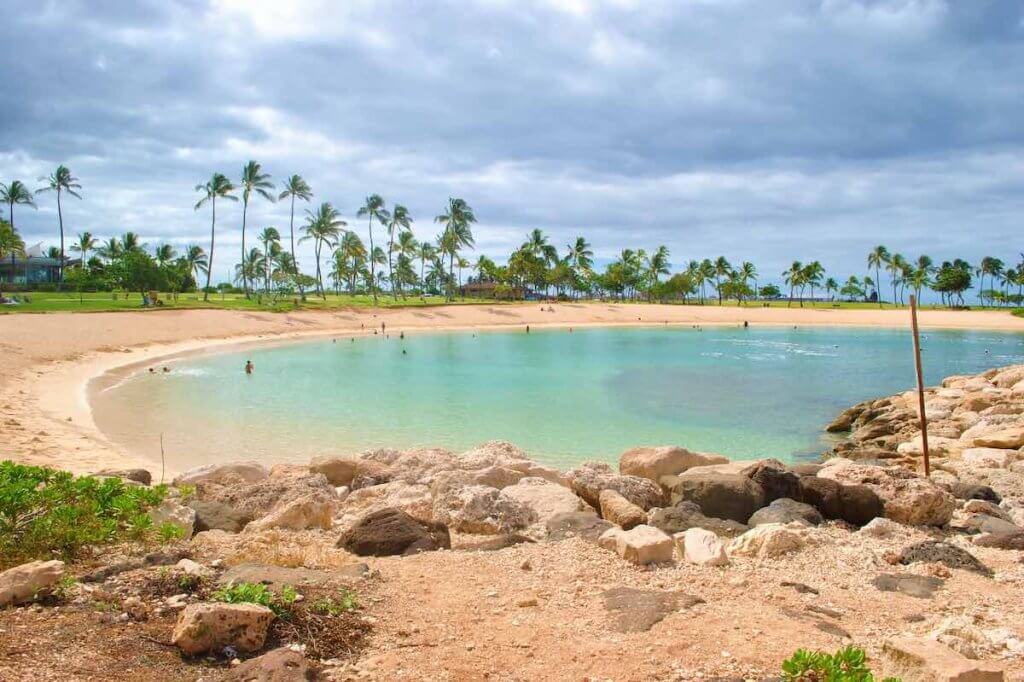 The lagoons offer calm waters for families to enjoy. Because Ko Olina is a luxury resort area, the beaches and lagoons don't get too crowded.
Go to any of the lagoons in Ko Olina at night to see some gorgeous sunsets too!
Kawela Bay
Kawela Bay is another one of the North Shore Oahu beaches that make our list. The crescent-shaped beach is more secluded than others and simply beautiful in Kahuku.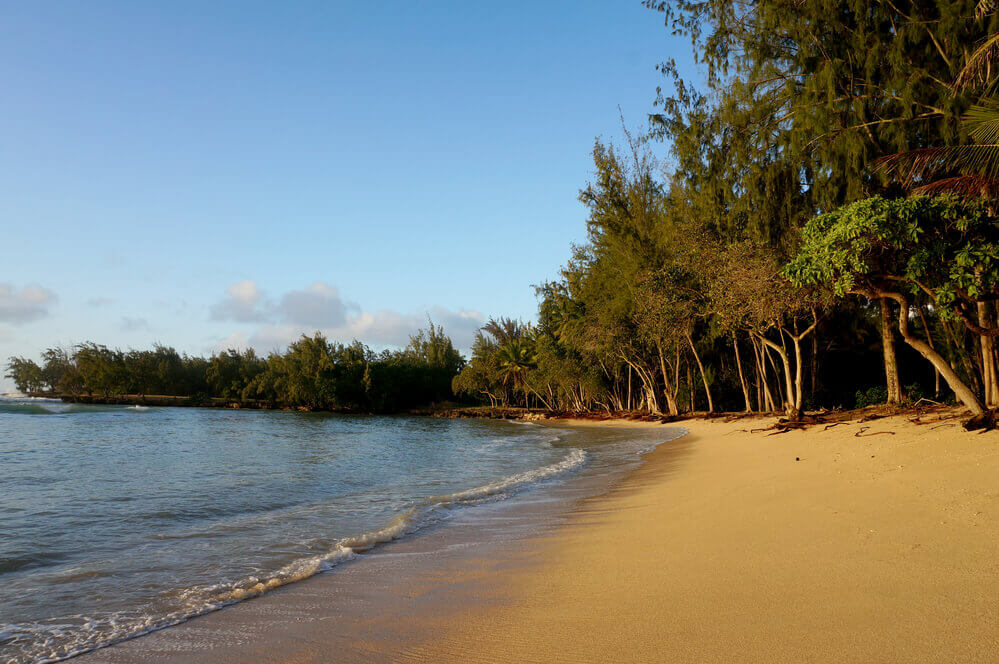 Because this beach is more narrow, you won't see tons of people suntanning out here, making it a great location for taking your pictures. Kawela Bay Beach Park also has a Banyan tree close by, which is amazing to see too!
Trees surround this beach, so when you arrive, you feel away from the outside world, in your own little paradise. You might just want to stay forever!
Keawaula Beach
Keawaula Beach, also known as Yokohama Bay, is another beautiful beach on Oahu. Most tourists don't get to see this beach because it is on the west side of the island. This means it is very secluded and perfect for picture-taking!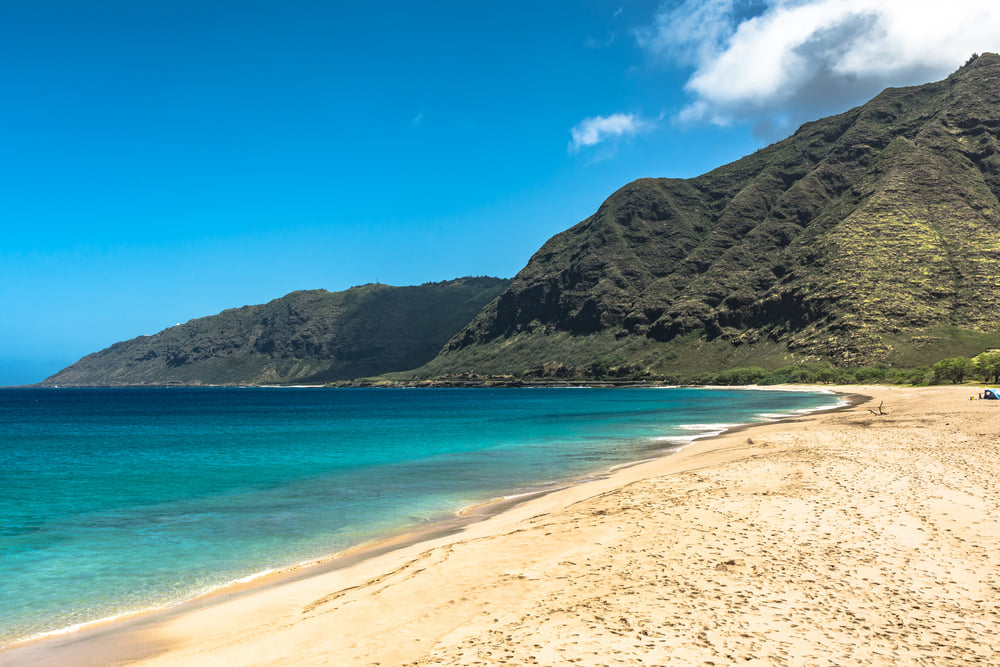 As you enjoy your time on this beach, you'll see a stunning view of the Waianae Mountain Range. The waves do get pretty big here, so it is not the best for swimming.
There are no major developments near this beach, so you will see nothing but natural beauty when you visit Keawaula Beach.
Secret Island
One of the best beaches on Oahu North Shore is the Secret Island. This beach is not accessible to the public. The only way to the secret island is through a tour from Kualoa Ranch.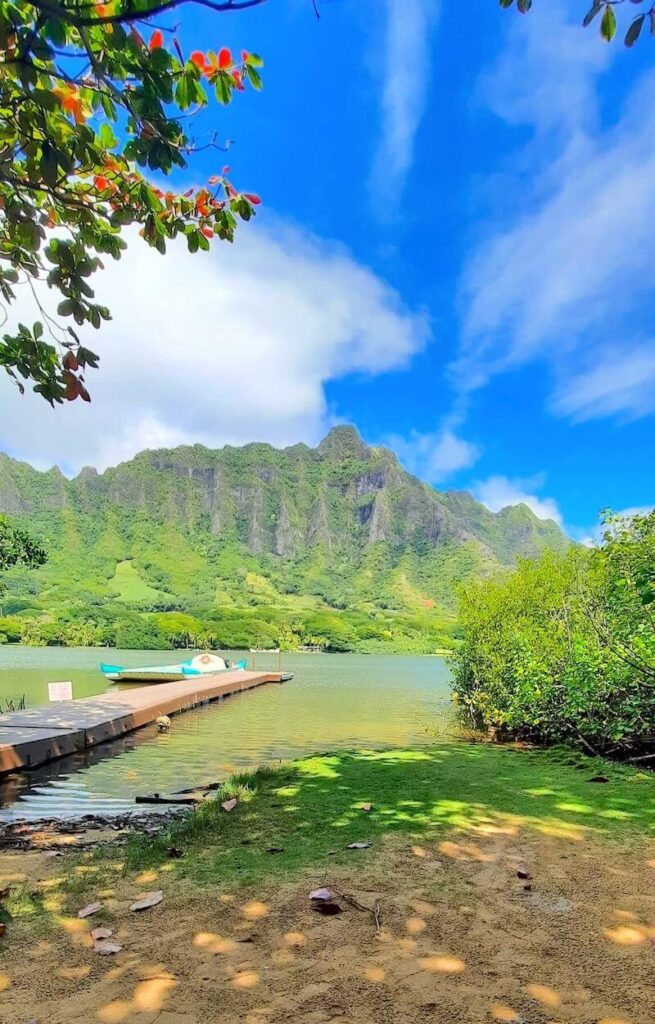 Once you arrive, you will travel by boat to reach the secret island. It is secluded and simply stunning. The turquoise blue water with calm waves and the golden sand invite a totally relaxing and enjoyable beach.
You can also do many fun activities here, including kayaking, paddleboarding, and going in a bottom glass boat. There are hammocks all along the beach for further relaxation. Head to this beach for a fun day in paradise and capture it all on camera!
Hanauma Bay
Hanauma Bay is one of the most beautiful places on Oahu. It is home to hundreds of fish species and is a beautiful bay. You can capture incredible pictures of you swimming with the fish, and you might even spot a turtle!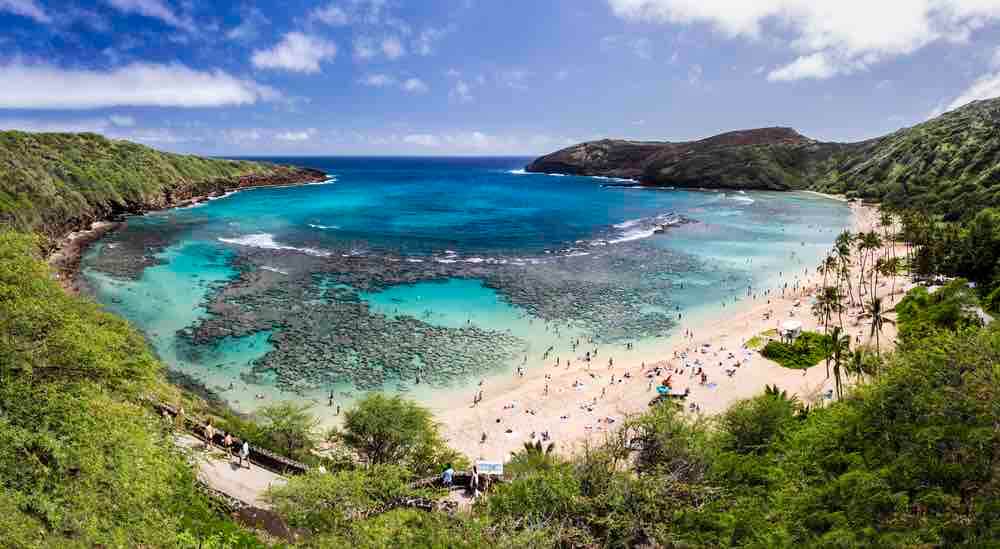 It is almost a complete circle, which makes for a great picture. It does get really crowded as it is one of the best snorkeling locations on Oahu. This is not the best place to get family pictures, but if you want to capture the marine life or the natural beauty of Hawaii, check out Hanauma Bay!
Kualoa Regional Park Beach
Kualoa Regional Park Beach has some of the best views in Oahu! Behind you, you will see the luscious green Koʻolau Mountains. In front of you, you can see Chinaman's Hat.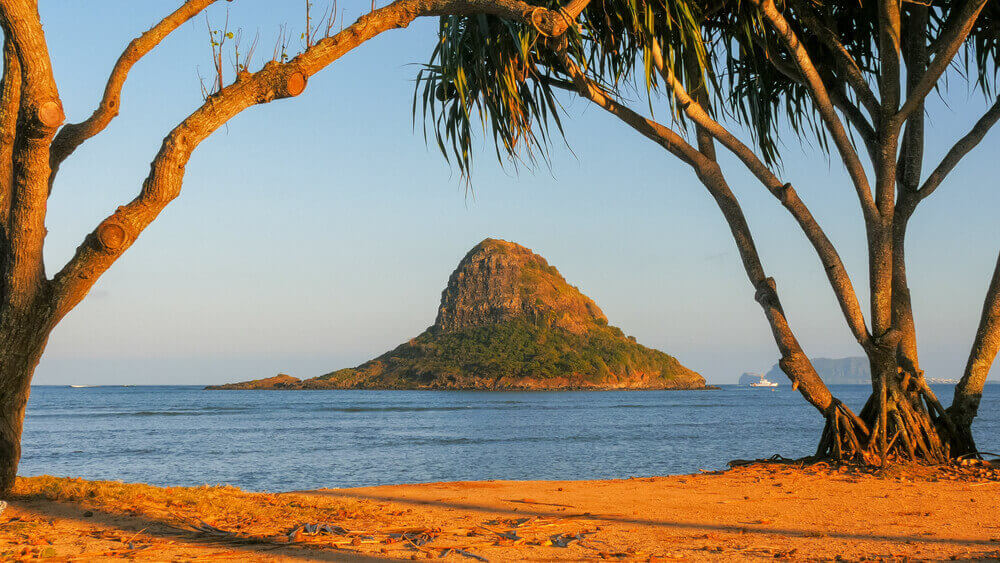 There is a big grassy area in front of the beach, followed by a small sandy strip. Palm trees are spread throughout the grass. Many people love getting their pictures taken at this beach for the mountains in the background and gorgeous beach.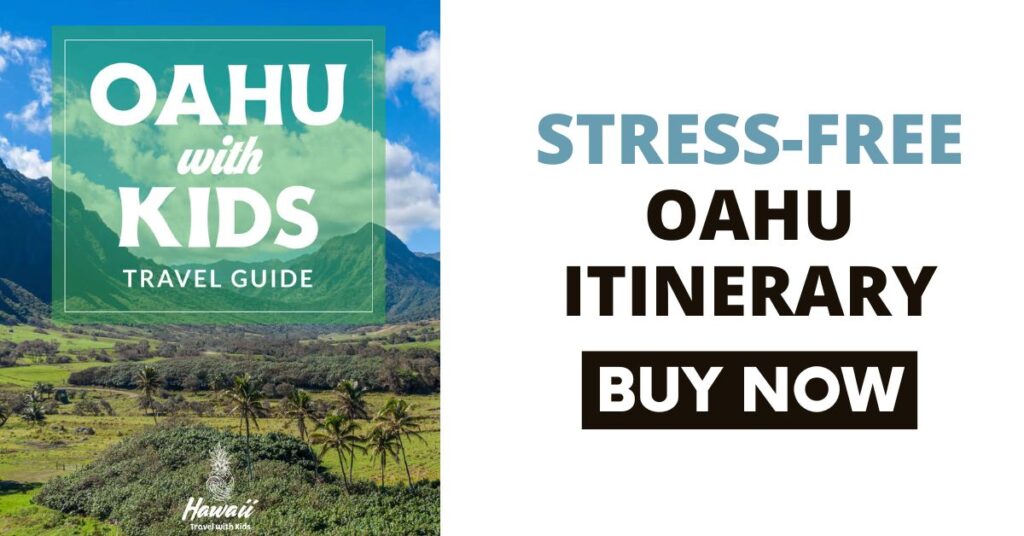 Best Beaches on Oahu Wrap Up
These are just some of the most beautiful beaches on Oahu. No matter what beach you head to, you will find a gorgeous ocean and white sand to enjoy during your vacation.
If you are planning to get professional photos, head to any of these for a stunning background!