Are you looking for kid-friendly Oahu hiking trail? Keep scrolling to learn how to do the Makapuu Lighthouse hike on Oahu with kids.
This guide to doing the Makapuu Lighthouse hike on Oahu with kids contains affiliate links which means if you purchase something from one of my affiliate links, I may earn a small commission that goes back into maintaining this blog.
Guest post by Sharlene Earnshaw
Are you looking for a relatively easy hike on Oahu with sprawling views and a lovely lighthouse?
If so, the Makapuu Lighthouse hike is for you!
This trail is paved and gains about 500 feet in the 1.25-mile hike up to an observation deck with 360-degree views of the lighthouse, the ocean, Windward Oahu, as well as Oahu's southeastern coastline, including Koko Head and Koko Crater.
It is possible to see whales, hang gliders, and the islands of Maui, Lanai, and Molokai from this trail on clear days.
You won't regret going on this family friendly hike! We've got all the details you need right here.
Keep scrolling to find out how to do the Makapuu Lighthouse hike on Oahu with kids.
Don't have time to read a bunch of Hawaii blog posts and reviews? Here are some of our top picks for visiting Oahu with kids.
Best Kid-Friendly Oahu Tours/Activities
Best Kid-Friendly Oahu Resorts
Want to Rent a Car in Hawaii?
One of the best places to rent a car in Hawaii is Discount Hawaii Car Rental because they get the best rates from top national companies like Alamo, Dollar, Thrifty, Avis, Enterprise, Budget, and Payless.
Want to skip all the planning and just access my detailed Oahu Itinerary complete with daily schedules, kid-friendly activities, and travel hacks? Click the button below.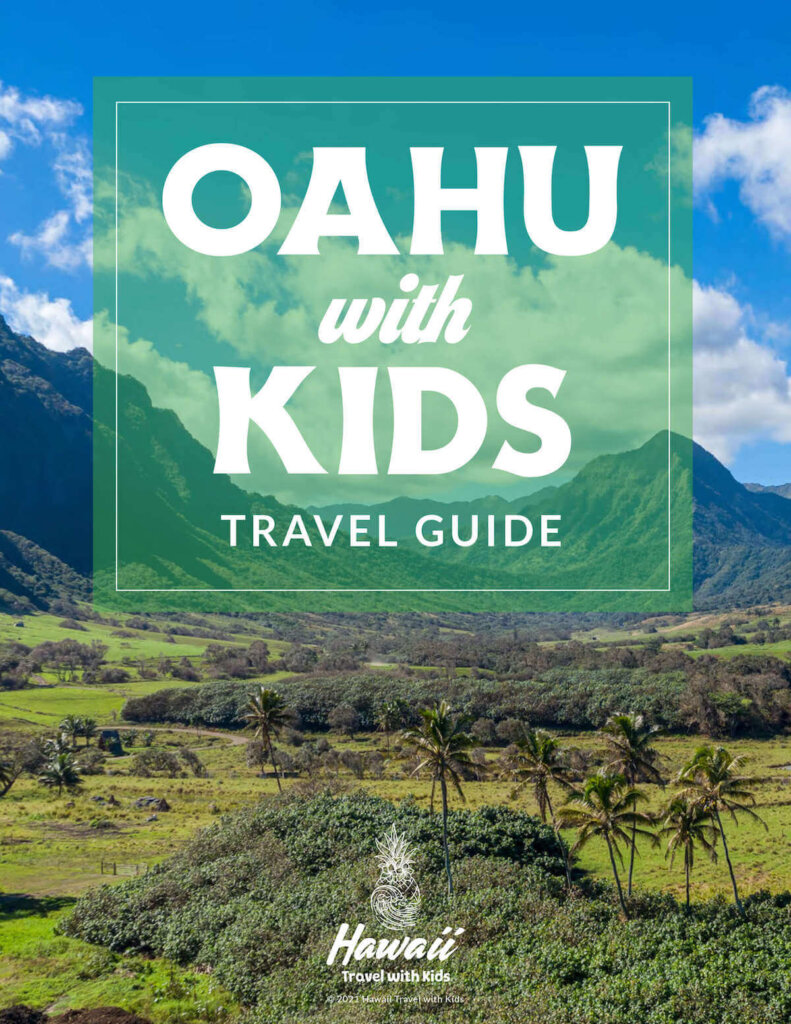 Oahu Easy Hikes FAQs
What are some short hikes in Oahu?
The Waimea Valley trail, Diamond Head trail, Manoa Falls Trail, and Makapuu Point Lighthouse Trail are all 2 miles or less.
What are some tips for hiking Oahu with kids?
It's always a good idea to bring water and lots of snacks to keep kids energized and hydrated while doing easy hikes in Oahu. You'll also want to check the weather before you go to make sure everyone is wearing the right clothes and footwear. And it's smart to have a portable battery pack in case your phone dies and you need to call for help.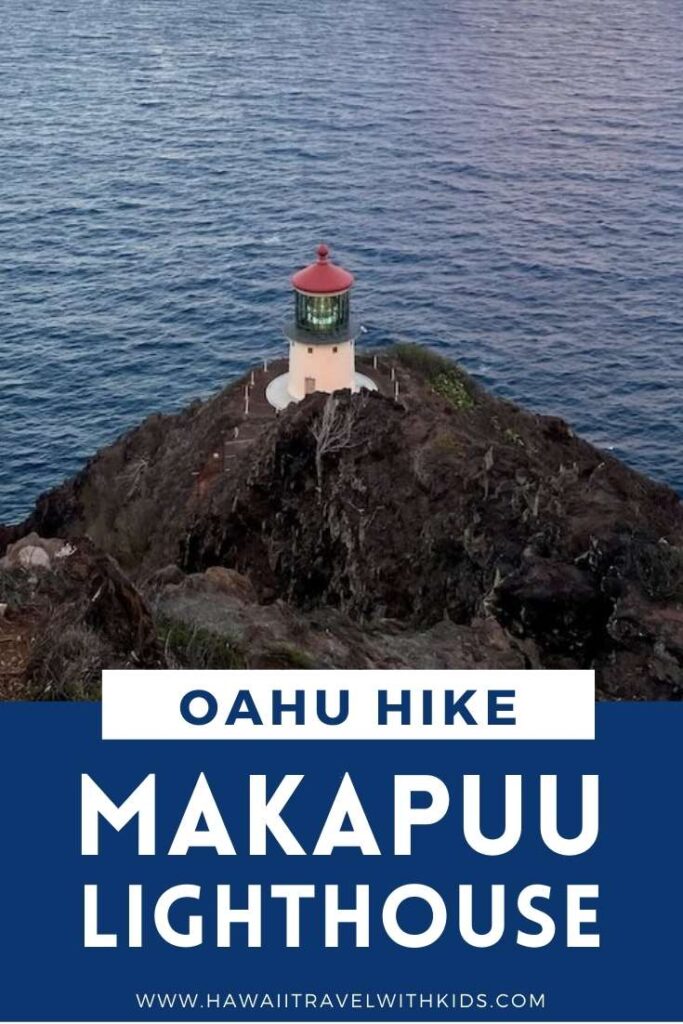 Where is Makapuu Lighthouse Trail on Oahu?
The Makapuu Lighthouse trail is on Oahu's southeastern shore. It is located just outside of Hawaii Kai. It is about 13 miles or a 30-minute drive from Waikiki.
History of Makapuu Lighthouse in Hawaii
The historic red-roofed Makapuu Lighthouse was built on a 600-foot sea cliff in 1909. It was built to be an important navigational tool for maritime commerce which was really starting to take off at the turn of the 20th century.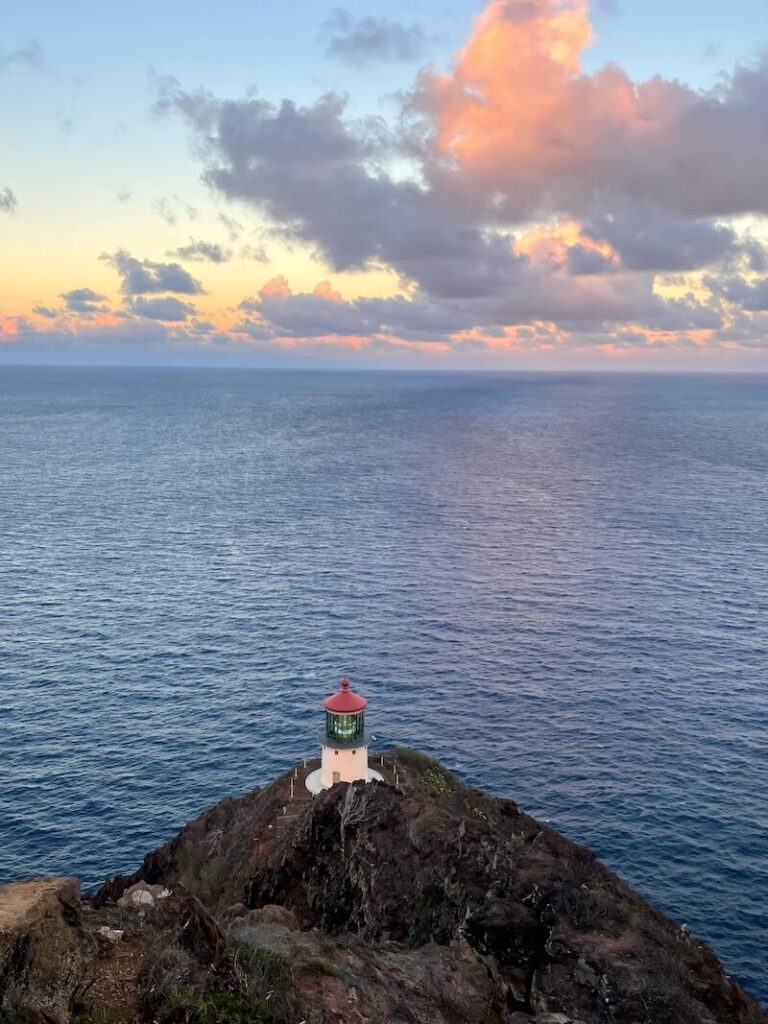 It had the largest lens in the United States at the time of its construction and is still used as a navigational aid today. While the lighthouse had a keep to keep it lit, it is un-manned and fully automated today.
This is a popular lighthouse in Hawaii because of the history and because it's an easy hike in Oahu for people of all ages.
Why We Chose This Hike on Oahu
My family chose the Makapuu hiking trail on our most recent trip to Oahu because we were visiting with my active, 70-year-old mother, and wanted a trail that she would be able to complete but would still pack in plenty of "wow factor".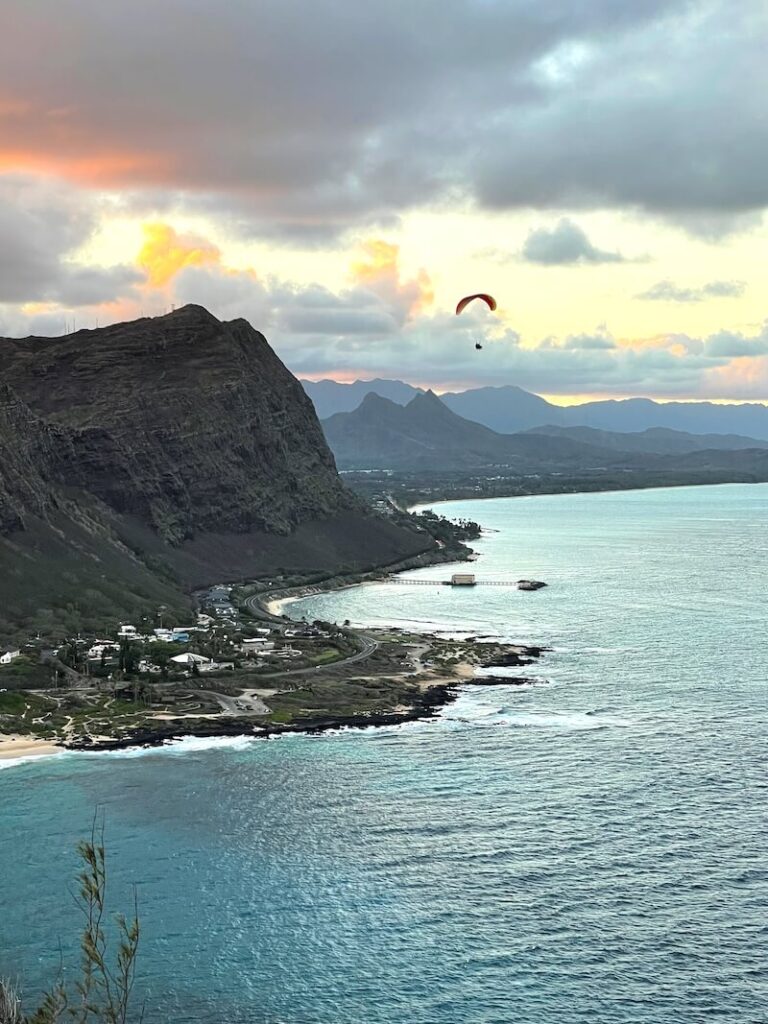 I have done this hike on more than one occasion and knew that it would be good for everyone in our group. It will certainly get your heart rate going, but it is paved and the climb is steady, so it isn't too difficult.
What to Know About the Makapuu Lighthouse Hike Before You Go:
Parking
Parking at Makapuu Lighthouse trail is on the spur road which leads to the trailhead. There are dozens of spots available, but they can fill up during peak time and overflow onto the highway.
Thankfully, since the trail isn't long, it is pretty easy to find a spot as people complete their hike. Parking is free.
Is There a Makapuu Lighthouse Trail Cost?
No, there is no cost to do the Makapuu hike.
Makapuu Lighthouse Trail Hike Time
The amount of time you spend on the Makapuu Lighthouse trail depends entirely on how fast you walk and how many breaks you take.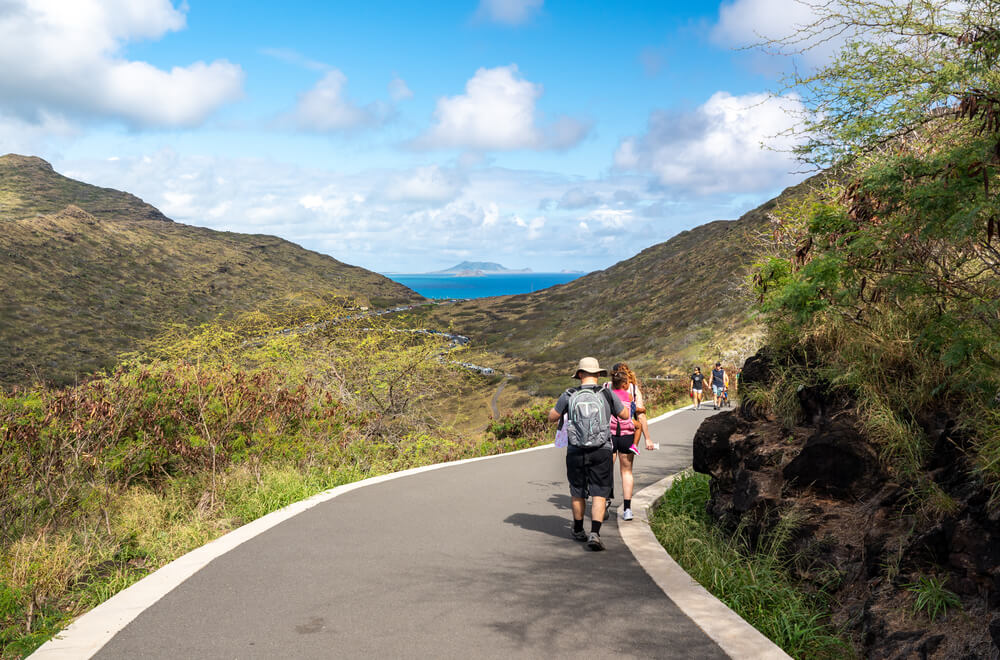 The way up the hill is almost always slower than the way down. Expect to take about 90 minutes on this trail.
What to Wear
Oahu's southeastern coast tends to be very dry and hot, so I would wear shorts and a comfortable shirt. Tennis shoes are suitable on this trail since it is paved. A hat is a good idea, but it can get windy near the top, so keep an eye on it!
What to Bring/What to Pack
Since this is a short trail, you don't need to pack much other than water. Wear sunscreen, especially since this is a trail with no shade.
Are There Nearby Food/Drink Options?
Hawaii Kai is nearby and a great place to grab a bite to eat after your hike. We like going to Kona Brewing Company and getting a table on the water.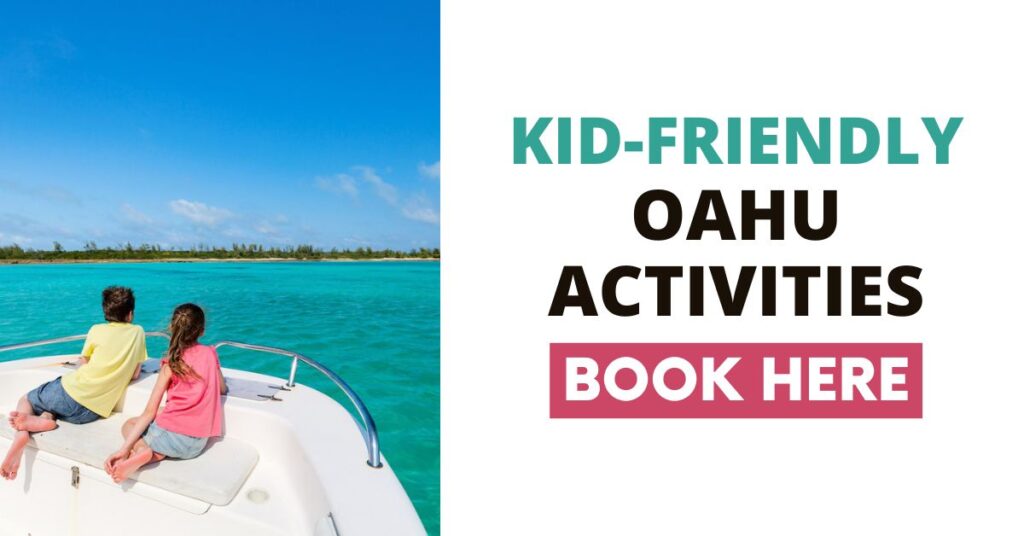 5 Tips for Hiking Makapuu Lighthouse Trail on Oahu with Kids
Arrive either early in the day or closer to sunset
This trail is unshaded and can be very hot in the middle of the day. Early morning hikes provide cooler temps and ample parking. The parking lot opens at 7am. Hiking closer to sunset tends to be cooler as well.
Pack binoculars if you are visiting from November through April
There are often humpback whales out in the ocean between Oahu and Maui during the winter. You can see whales with the naked eye from viewpoints along the trail, but binoculars will amplify your experience.
Don't leave valuables in your car
Rental car break ins are common in Hawaii, especially in popular tourist areas like this Oahu lighthouse hike.
If you are up for an adventure, head down to the Makapuu tide pools
I only suggest these tide pools to families with older, adventurous kids. Everyone in your group should be active and relatively fit. You can reach them by taking the spur trail at the third rest stop which begins right by a sign that talks about whales.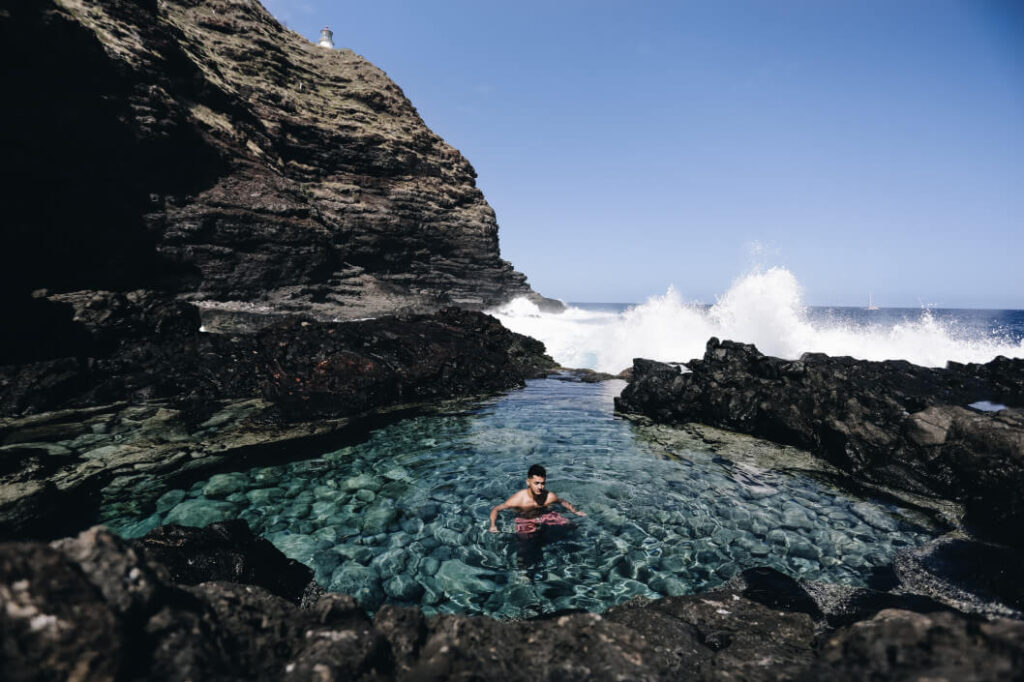 The trail is very steep and shoes with tread will help in areas with loose rocks. Do not enter the tide pools if waves are crashing over the rocks.
After your hike, check out Makapuu Beach Park
Just down the road from the Makapuu Lighthouse Trail is Makapuu Beach Park. This a a popular spot for expert body boarders to ride the waves.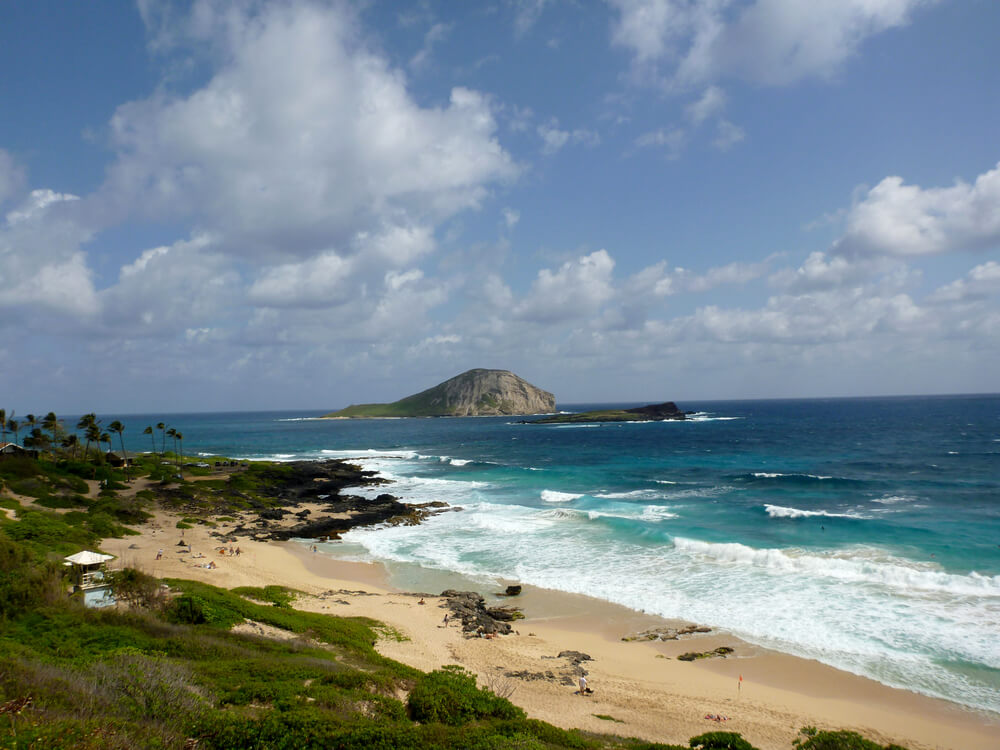 The shore break is pretty rough, so it is best relax in the sand and enjoy the show.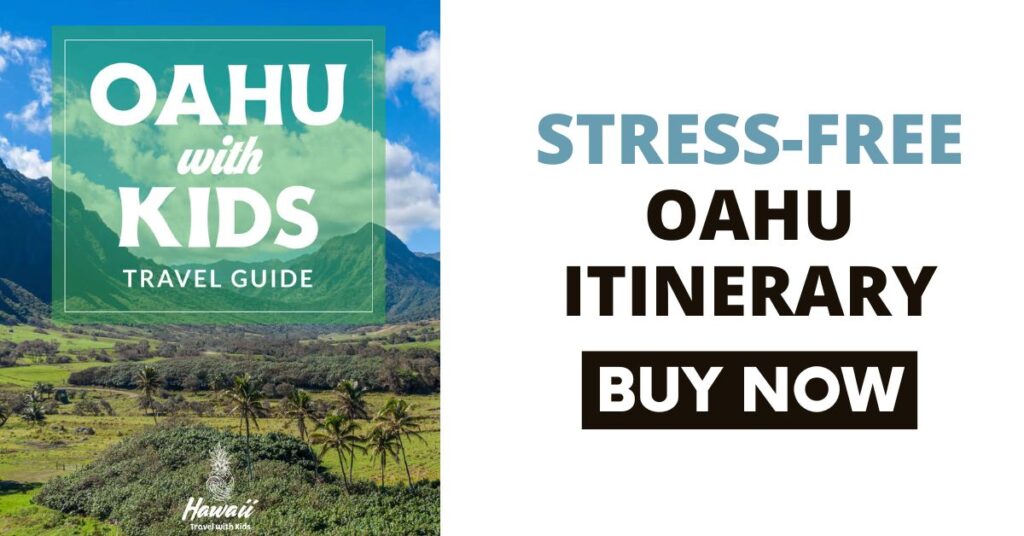 Would We Recommend This Oahu Hike to Families?
The Makapuu Lighthouse trail is one of the easiest hikes in Oahu for those looking for great views and a bit of a workout.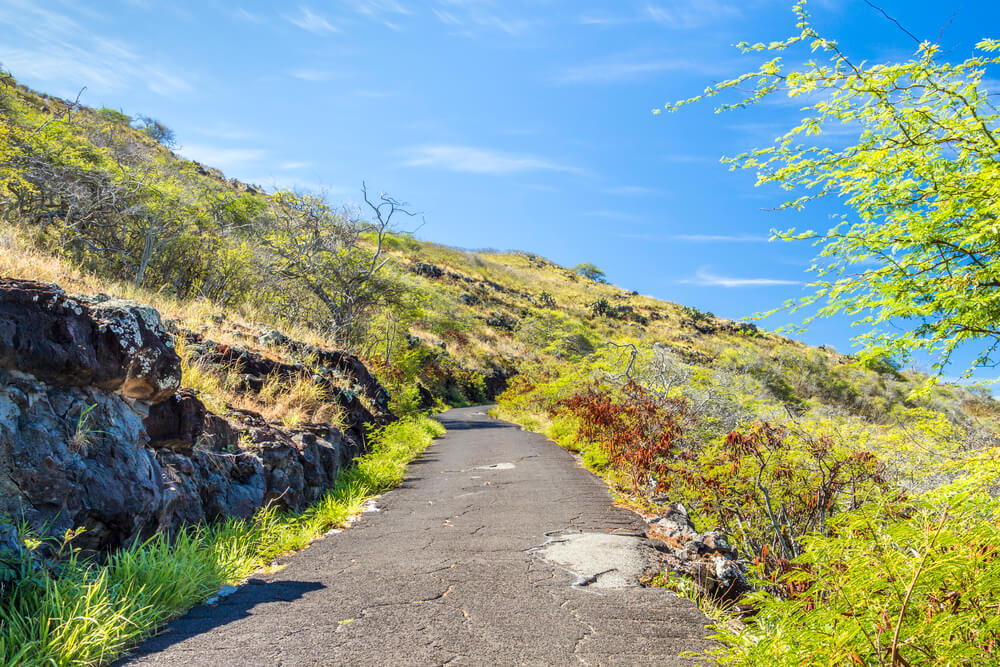 Since it is paved and there are a few rest stops, it is a good trail for most anyone who is reasonably active. It is a great option for hiking in Oahu with kids.
I'd definitely say it's one of our favorite kid friendly hikes on Oahu.
About Sharlene
Sharlene Earnshaw is the Managing Editor of Trekaroo.com and has worked in the family travel field for over 15 years. She was born in Hawaii and the islands are still her favorite place on Earth, so she visits them as much as possible. She currently lives in Orange County with her husband and 15-year-old son and daughter (twins!).
P.S. Join our Hawaii Travel with Kids Facebook group to get connected with other families planning a trip to Hawaii!