Are you thinking about planning a trip to Kauai in March? Find out some of the best things to do in Kauai in March that are worth adding to your itinerary!
This list of things to do in Kauai in March was written by Hawaii travel expert Marcie Cheung and contains affiliate links which means if you purchase something from one of my affiliate links, I may earn a small commission that goes back into maintaining this blog
Planning a vacation to Kauai in March doesn't have to be difficult. In fact, planning your Kauai retreat can be quite simple because there are many different events and activities to participate in.
From the exciting Kauai attractions to the beautiful Kauai weather in March, there are plenty of things available to make your vacation perfect. Especially if you get planning today!
Visiting Hawaii in March is a great way to spend a getaway. Escape the blustery winter weather and take the chance to visit some stunning beaches and enjoy the great outdoors.
Don't have time to read a bunch of Hawaii blog posts and reviews? Here are some of our top picks for visiting Kauai.
Popular Kauai Tours/Activities
Favorite Kauai Resorts/Hotels
Grand Hyatt Kauai (this Poipu resort has a luxurious pool area, romantic restaurants, and a stunning ocean view)
Koloa Landing Resort (this is a luxury resort with an amazing pool area and truly spacious rooms)
Royal Sonesta Kauai (we LOVE the pool here because it's the largest one in Hawaii)
Want to Rent a Car in Hawaii?
One of the best places to rent a car in Hawaii is Discount Hawaii Car Rental because they get the best rates from top national companies like Alamo, Dollar, Thrifty, Avis, Enterprise, Budget, and Payless.
Want to skip all the planning and just access my detailed Kauai Itinerary complete with daily schedules, kid-friendly activities, and travel hacks? Click the button below.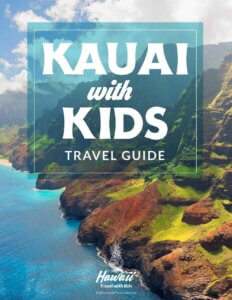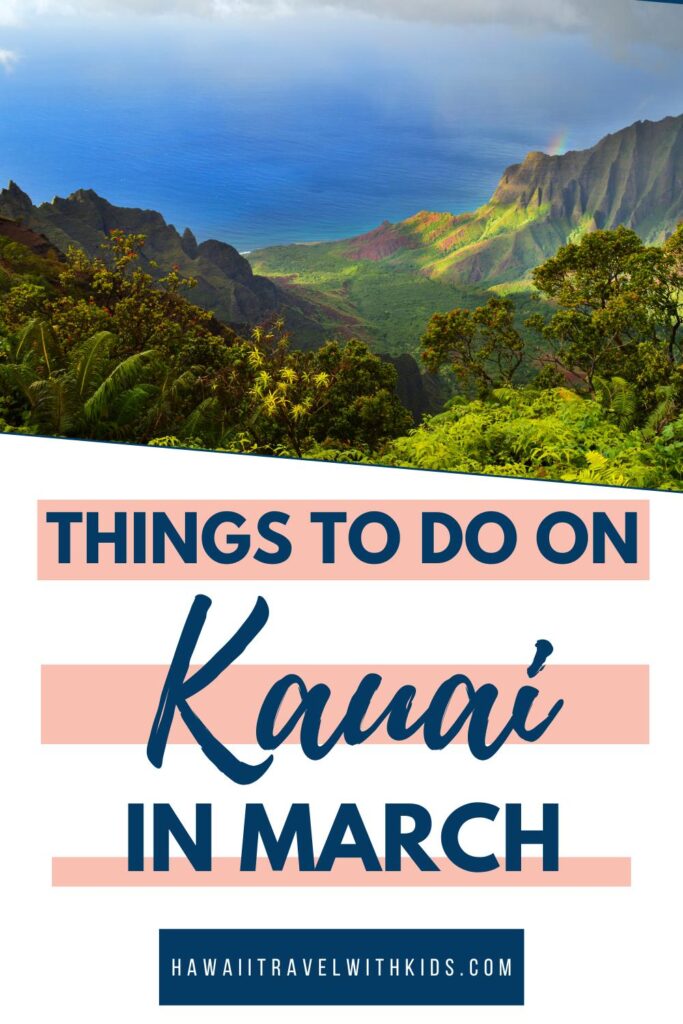 Weather in Kauai in March
The weather in Kauai during the month of March is a great reprieve from the cold in other parts of the world. There are so many chances to experience some of Hawaii's most beautiful beaches.
There is still a likelihood for rain to fall so keep that in mind when packing. Despite the chance of rain, however, the Kauai weather in March is still generally much warmer than many other places in the US.
Temperature in Kauai in March
Visiting Kauai in March presents some spectacular temperatures. The average temperatures on Kauai in March are generally warm, giving you many chances to enjoy the great outdoors.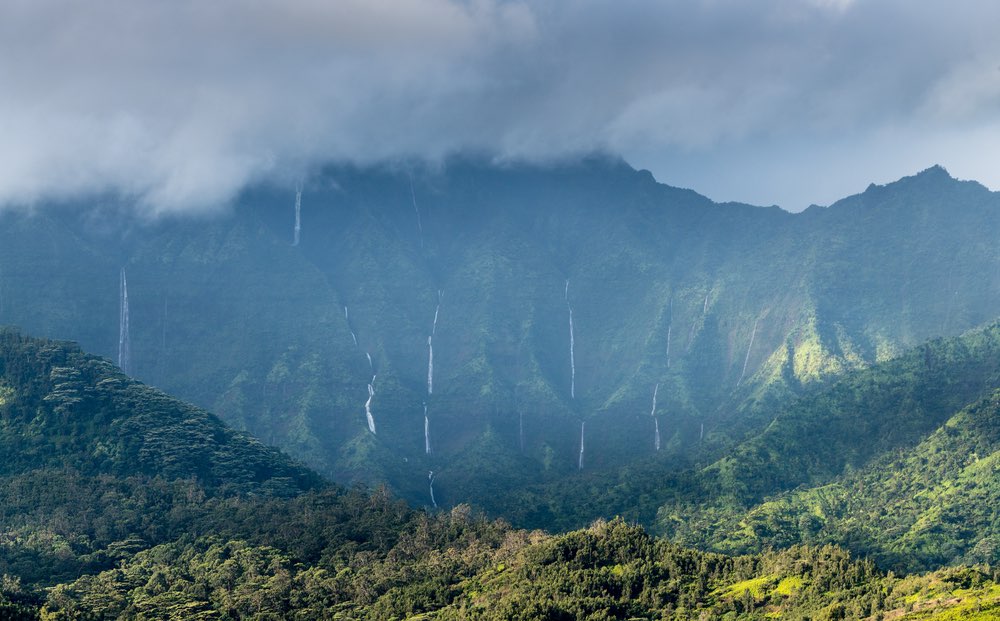 The average temperature is a high of approximately 78 degrees Fahrenheit during the daytime hours. The average low temperatures rarely dip lower than 62 degrees Fahrenheit.
Kauai Hawaii Weather in March
When you spend the month of March on Kauai, keep in mind that it may rain. The only month that has more rain on Kauai than March is December. So it's important to keep in mind. In fact, March is one of the rainiest months in Kauai.
Despite the rain, Kauai remains warm. In fact, the rain doesn't typically last very long. Make sure to bring along some rain attire on your trip. You will want to ensure you are prepared.
Check out Winter in Hawaii to learn more.
Book a Family Photo Shoot
Whenever we travel to Hawaii, we almost always book a family photo shoot with Flytographer. They are super easy, affordable, AND it guarantees that I'll be in some photos. You can get $25 off if you book through this link or use the code HAWAIITRAVEL.
Things to do in Kauai in March
There are several things to do in Kauai in March. Whether you are looking to celebrate St. Patrick's Day on Kauai, participate in some exciting events or take in a festival, you are going to enjoy your experience.
The month of March on Kauai will keep you busy and entertained.
St. Patricks Day on Kauai
If you are in Kauai for St. Patrick's Day in Hawaii, you aren't going to want to miss the party. Make sure to check local listings for more information.
Rob's Good Time Grill
A good time can be had by all at Rob's Good Time Grill for St. Patrick's Day. Each year, this amazing grill hosts an annual St. Patrick's Day Party for all to enjoy.
This is a great place to go to experience a lively party atmosphere. Complete with face painting, games, live music, and more, you aren't going to want to miss this celebration.
Prince Kuhio Celebration
Every year in March there is a celebration on Kauai to honor the Koloa-born prince. Prince Kuhio is known as Hawaii's Prince of the people and there are celebrations across all of the Hawaiian islands.
There are several different events that span a two week period in order to celebrate. You aren't going to want to miss this exciting range of events. Many of which are free.
There will be artisans, traditional Hawaiian performances, and so much more.
Kauai Orchid and Art Festival
Featuring great music, amazing food, and a gorgeous array of tropical orchids, this fun festival is a great place to visit.
Check out the products fair and silent auction as well as contests and more. This is a great family-friendly activity to do with your children.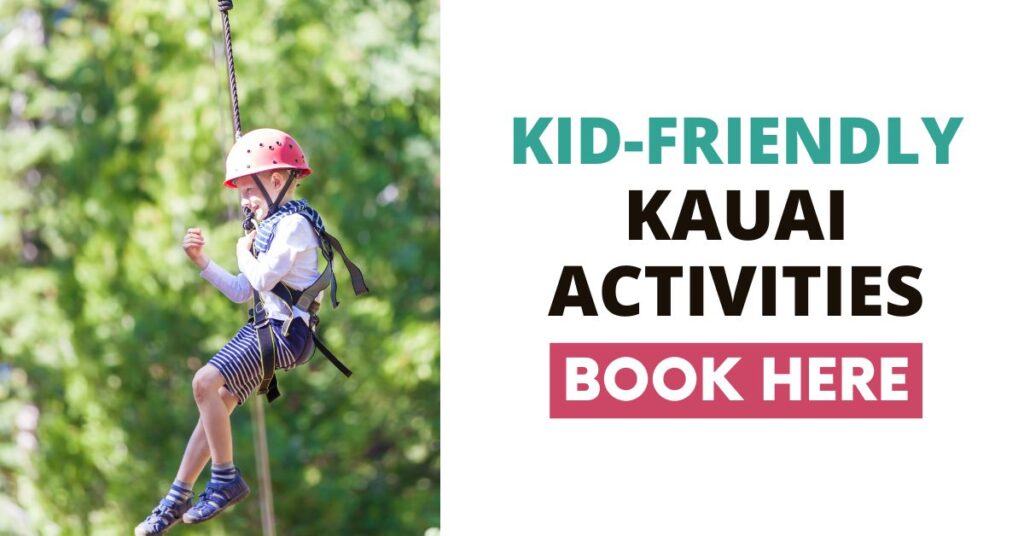 Top 10 Attractions in Kauai in March
There are many different attractions to choose from when visiting Kauai Hawaii in March. Even though March is considered one of the rainest months in Kauai, there are still many different things you can do, even when its raining.
There are several Kauai things to do in March that are sure to keep your entire family entertained.
1. Whale Watching
Whale watching on Kauai in March is a fantastic experience. This is the last month of whale-watching excitement on Kauai until the next season rolls in.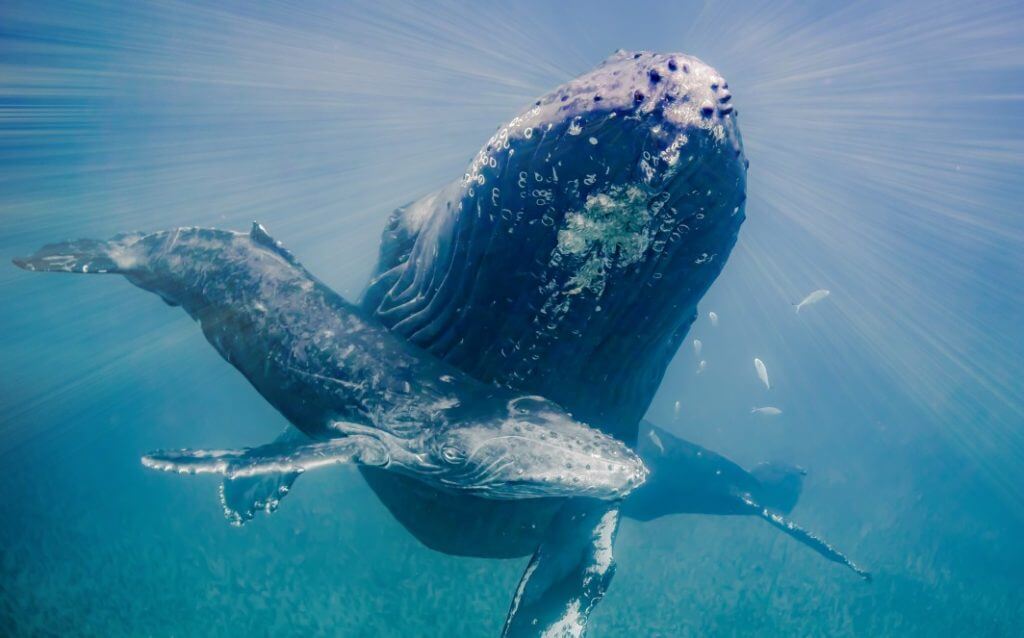 If you want to see thousands of humpback whales in their natural habitat, March is the last time to do it.
There are several different ways to view the whales in Kauai. There are several whale watching tours to choose from.
During these tours, you can see the Humpback Whales up close and personal. These tours range in duration and include different perks depending on what you book.
You can also see the whales from the shoreline. If you want to avoid a tour, there are several beaches that can give you a great vantage point. Check out the Kalalau Trail on the North Shore or Poipu Beach on the South Shore.
2. Kokee State Park
Take a hike at Kokee State Park. There are so many fun lookout points, hiking trails and more to enjoy here.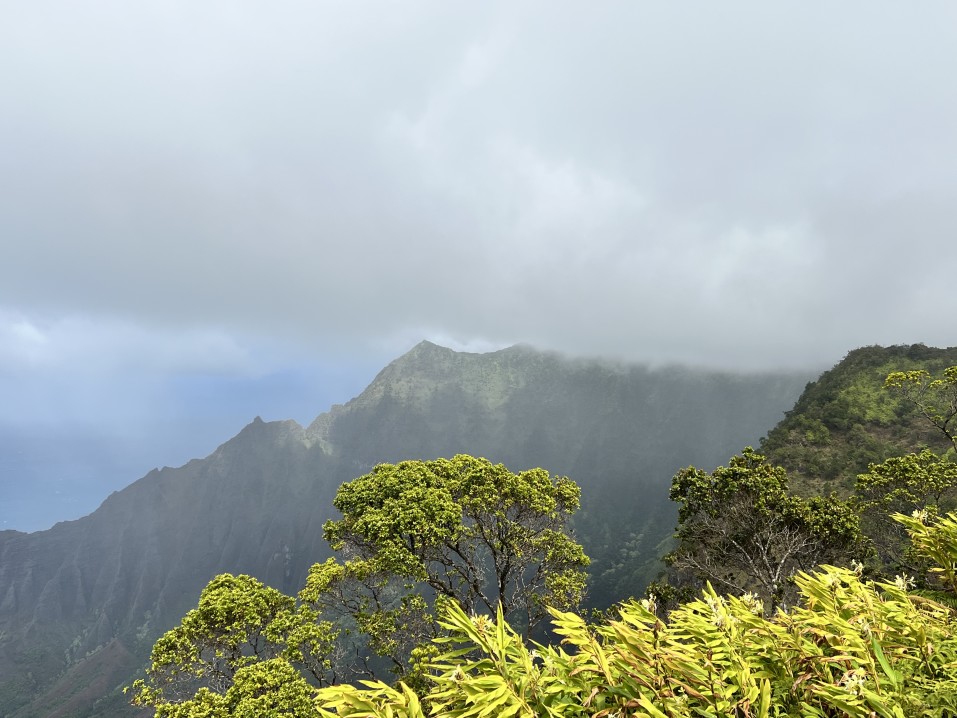 Some of the most popular features are the Kalepa Ridge Trail, Kalalau Valley Lookout, and the Puu O Kila Lookout.
There are campsites located at this park for you to enjoy as well if you want to make your visit an overnight thing.
Kokee State Park does sit above 4000 feet, so it will be much cooler than some other parts of Kauai. The elevation also makes it more susceptible to rain, so make sure to bring your rain gear along.
3. Kauai Museum
One of the top things to do in Lihue, the Kauai Museum is a must-visit. This is a great activity to participate in on those rainy days.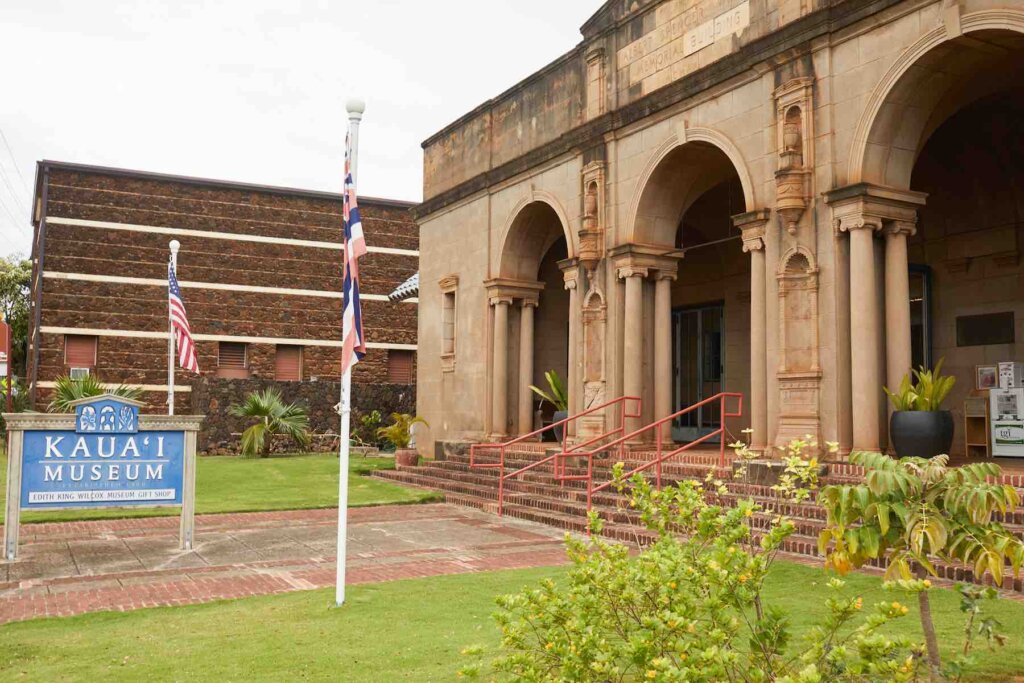 This art museum is a great family-friendly activity in Kauai. While it is smaller than others, you will get some great history lessons as well as view some fabulous art.
When your visit to the museum comes to an end, you can visit the souvenir shop. They have several different locally made souvenirs to choose from.
4. Kauai Coffee Estate
If you are a coffee lover, you aren't going to want to miss the chance to visit the Kauai Coffee Estate.
This is the largest coffee farm in the entire United States. You can get guided tours or free walking tours that will take you through the entire orchard.
If you decide to go for a guided tour, you will learn a lot more about how the coffee is grown. The guides will also show you have the coffee is harvested and then roasted on-site.
You can enjoy a fresh cup of jo as you take in the beautiful fields of coffee trees. There are also farm tours that you can ride around the farm on a tram.
5. Limahuli Garden and Preserve
This is a great and exciting attraction for all visitors to Kauai. This stunning botanical garden is located on the north side of the island and provides incredible views and stunning natural plants and more.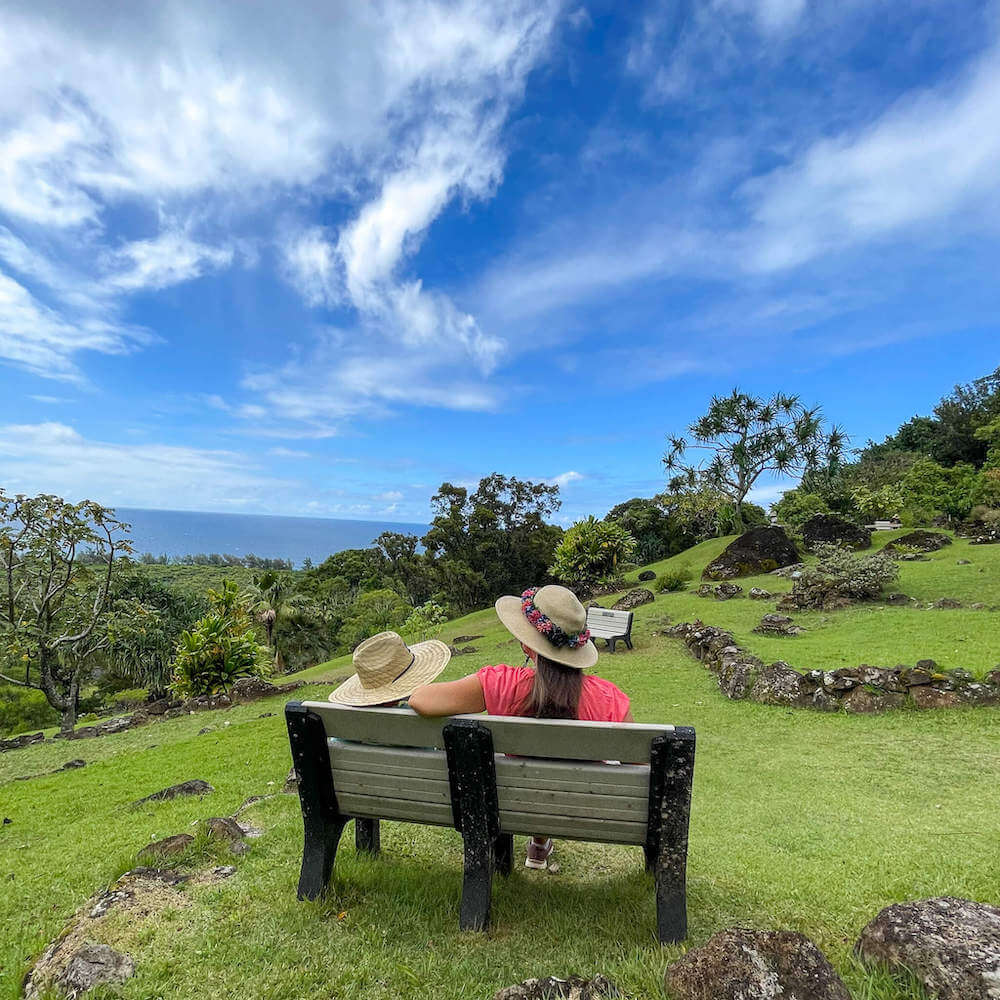 Nestled in a valley, this tropical location has an impressive mountain backdrop, a waterfall and stream, and more.
Enjoy yourself in the natural beauty of this gorgeous preserve. You will see so much fauna and flora as well as historical taro terraces.
The Limahuli Garden and Preserve is a must visit in Kauai.
6. Helicopter Tour
A helicopter tour on Kauai is the best way to explore the entire island. Especially if you are visiting for a short trip.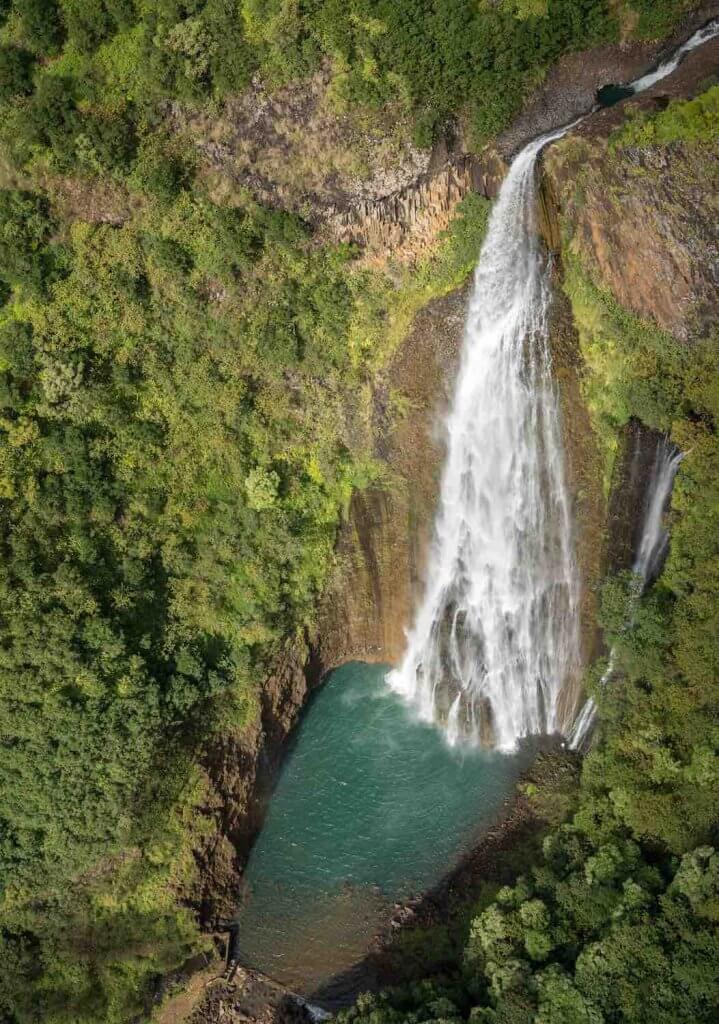 Take a fun helicopter tour over the island and take in the breathtaking mountains, waterfalls, rivers and more. There are several different helicopter tours that can be taken, so find the one that works best for you.
There is nothing better than a stunning bird's eye view of the island.
7. The North Shore Kauai Caves
There are multiple caves located along Kauai's North Shore. The waves crashing against the rocks, resulting in the formation of these caves.
There are both dry and wet caves located along the shore. This means some will have no water within them while others do. With so many fantastic caves to visit, you are going to enjoy your experience.
Check online prior to visiting Waikanaloa Cave, the Blue Room and the Maniniholo dry cave to make sure it's safe.
8. Na Pali Coast
Known for its beautiful views and magnificent cliffs, the Na Pali Coast is a great place to take a hike.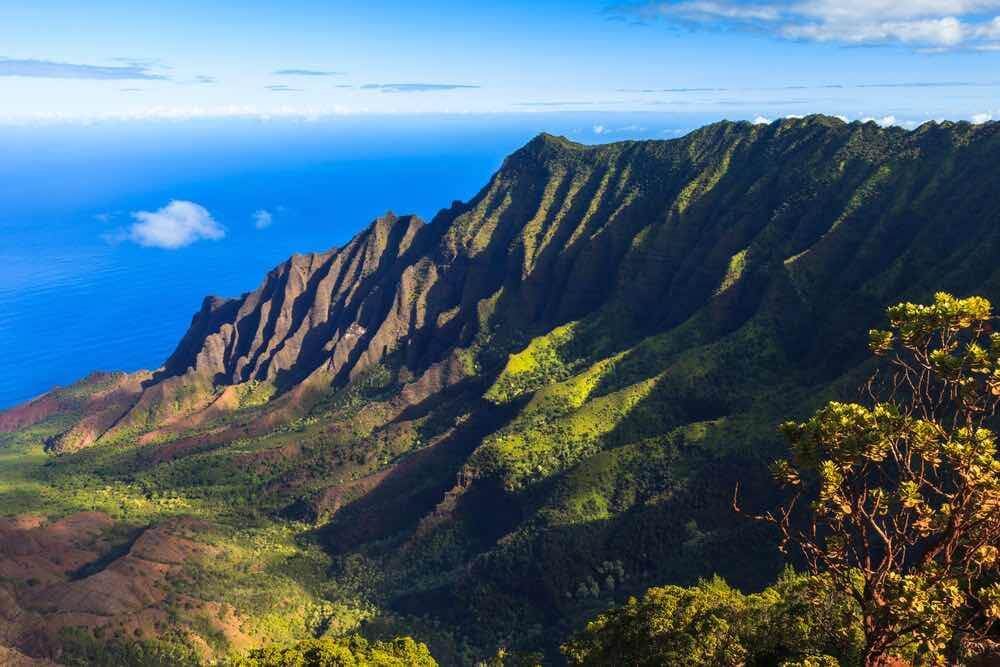 The Kalalau Trail, located along the coast, is a great choice for those who want to experience these spectacular views and more.
Take a hike along the Na Pali Coast and you can view lush greenery, crystal clear water and more. In fact, sometimes you can even see dolphins playing in the water below.
9. Poipu Beach
Poipu Beach is one of the top locations to see wildlife. Relax on the gorgeous beach, enjoy the beautiful water and enjoy the sights and sounds.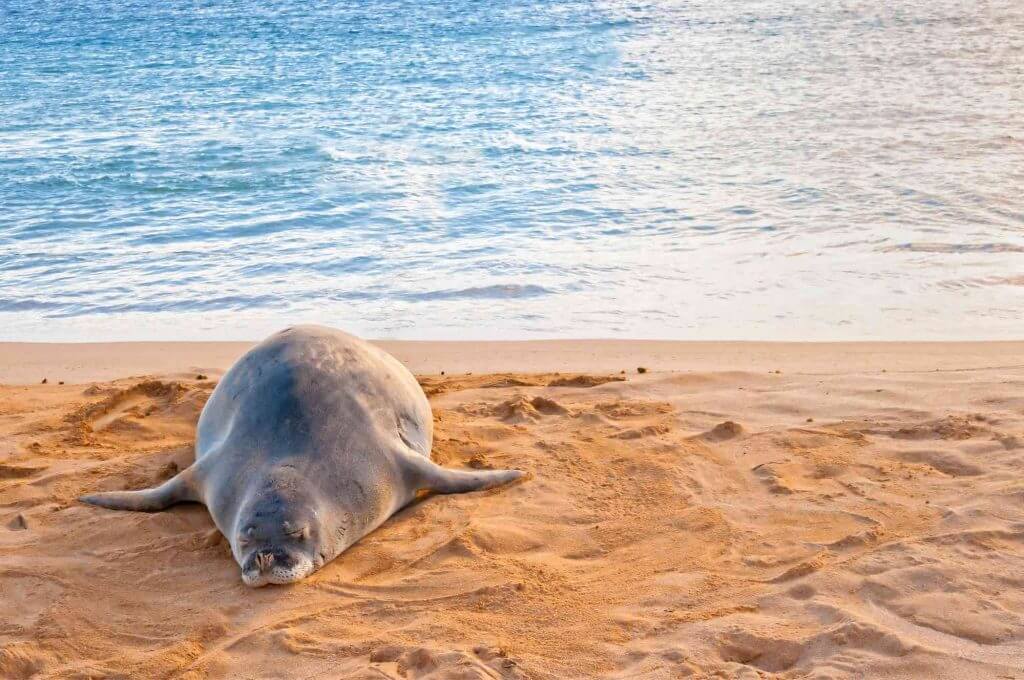 At this beach you can see Monk Seals, and Green Sea Turtles. Watching this glorious wildlife in it's natural habitat can be such a thrilling experience. Just remember, you can't touch them as they are protected by Hawaiian law.
There are plenty of opportunities to participate in activities at this beach. In fact, this beach offers some of the best snorkeling in Kauai in March. Complete with lifeguards, you are sure to enjoy your trip to this beach.
10. Hawaiian Luau
Hula has been a part of Hawaiian culture for thousands of years. Paired with lively beats or slow, sentimental music, this dance tells the history of Hawaii and it's people through movement.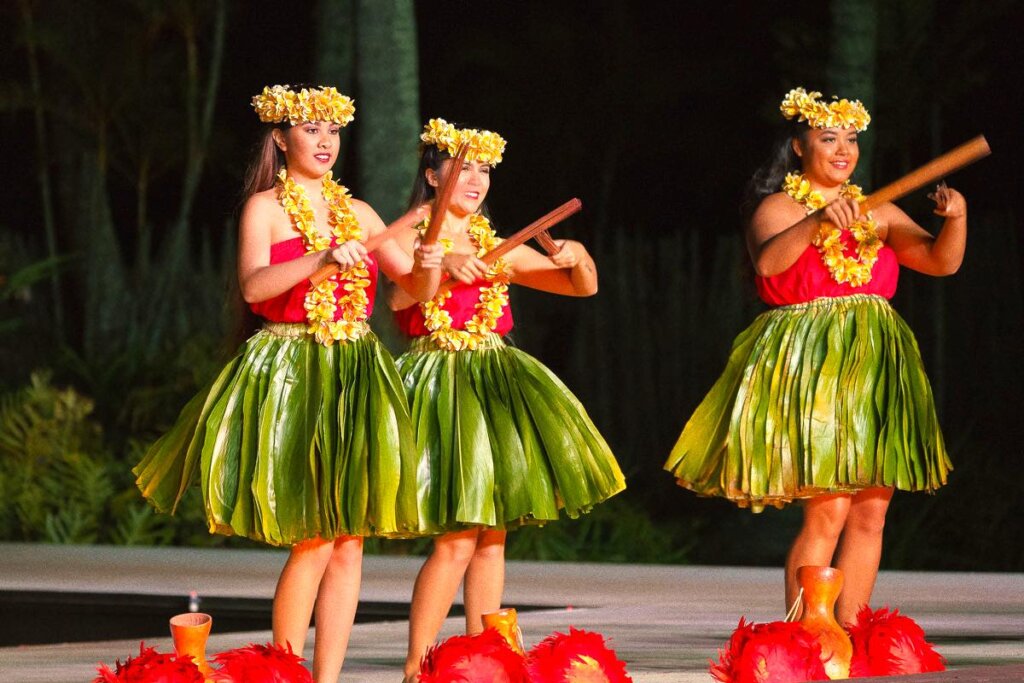 This is a great experience for all involved. At a luau, there are hula performances, delicious foods, amazing views and so much more. There are several places to take in a live Hawaiian luau in Kauai.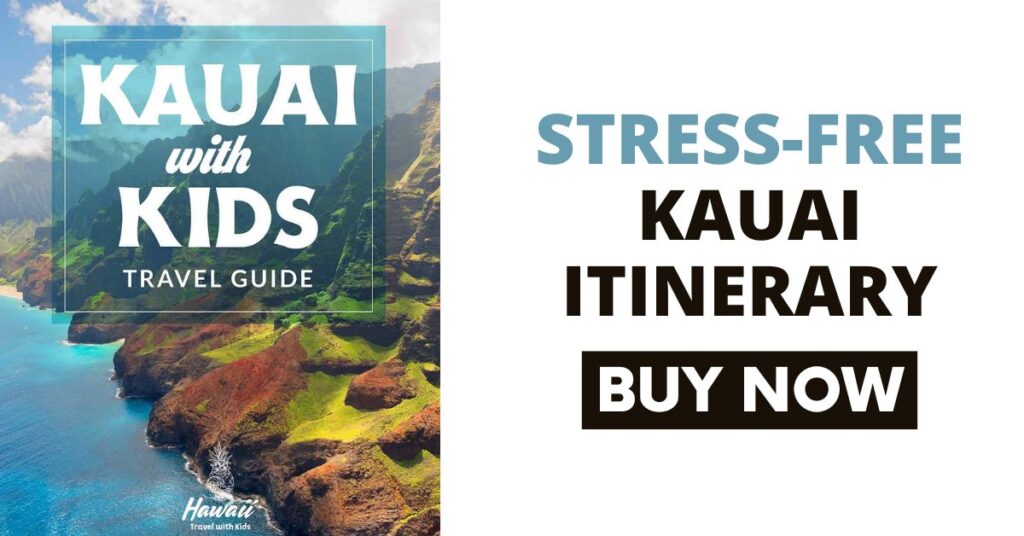 Kauai Hawaii in March Wrap Up
With so many things to do on Kauai in March, you are sure to enjoy your experience.
Whether you are spending St. Patrick's Day in Hawaii, looking for places to go snorkeling in Kauai in March, or simply want to participate in one of the other amazing activities, there are so many things to choose from.
Book your trip to Kauai in March. It is a great way to take advantage of warmer weather, enjoy some fantastic experiences, and more.