Are you thinking about planning a trip to Kauai in January? Find out some of the best things to do in Kauai in January that are worth adding to your itinerary!
This list of things to do in Kauai in January was written by Hawaii travel expert Marcie Cheung and contains affiliate links which means if you purchase something from one of my affiliate links, I may earn a small commission that goes back into maintaining this blog
Visiting Kauai in January is a wonderful way to liberate yourself from the cold winter weather in other parts of the country.
Avoid all that shoveling, ice scraping, and freezing weather by planning a trip to gorgeous Hawaii in January.
Not only can you give up your snow boots for flip-flops but you will enjoy many great sights and sounds.
The Kauai weather in January is only one reason to start planning your vacation though.
There are several other great reasons to pack your Hawaiian shirt and book your flight. This is because there are so many fun and exciting things to do in Kauai in January.
Start the new year off right with a spectacular Hawaiian vacation.
Don't have time to read a bunch of Hawaii blog posts and reviews? Here are some of our top picks for visiting Kauai.
Popular Kauai Tours/Activities
Favorite Kauai Resorts/Hotels
Grand Hyatt Kauai (this Poipu resort has a luxurious pool area, romantic restaurants, and a stunning ocean view)
Koloa Landing Resort (this is a luxury resort with an amazing pool area and truly spacious rooms)
Royal Sonesta Kauai (we LOVE the pool here because it's the largest one in Hawaii)
Want to Rent a Car in Hawaii?
One of the best places to rent a car in Hawaii is Discount Hawaii Car Rental because they get the best rates from top national companies like Alamo, Dollar, Thrifty, Avis, Enterprise, Budget, and Payless.
Want to skip all the planning and just access my detailed Kauai Itinerary complete with daily schedules, kid-friendly activities, and travel hacks? Click the button below.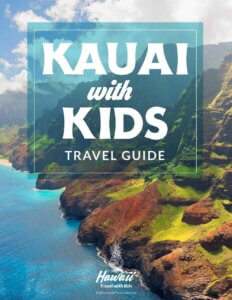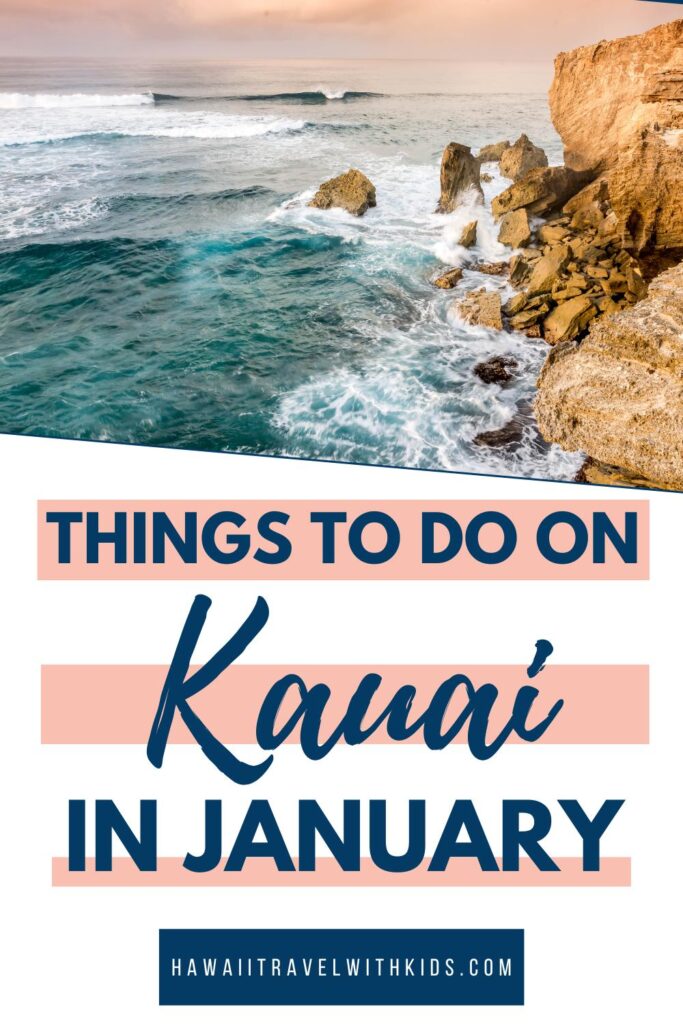 Kauai Weather in January
The weather in Kauai In January presents a fantastic opportunity to get a break from the blustery, cold, weather taking place in other places around the globe.
There are many chances to take part in outdoor activities while visiting Kauai in January.
Temperature in Kauai in January
The temperature in Kauai in January is phenomenal during the winter months. The average temperatures seldom come in below 65 degrees Fahrenheit at night.
During the day in Kauai, the temperatures can reach 81 degrees Fahrenheit, making it a great time to visit a beach.
Weather in Hawaii in January
The Kauai Hawaii Weather in January as a whole is spectacular.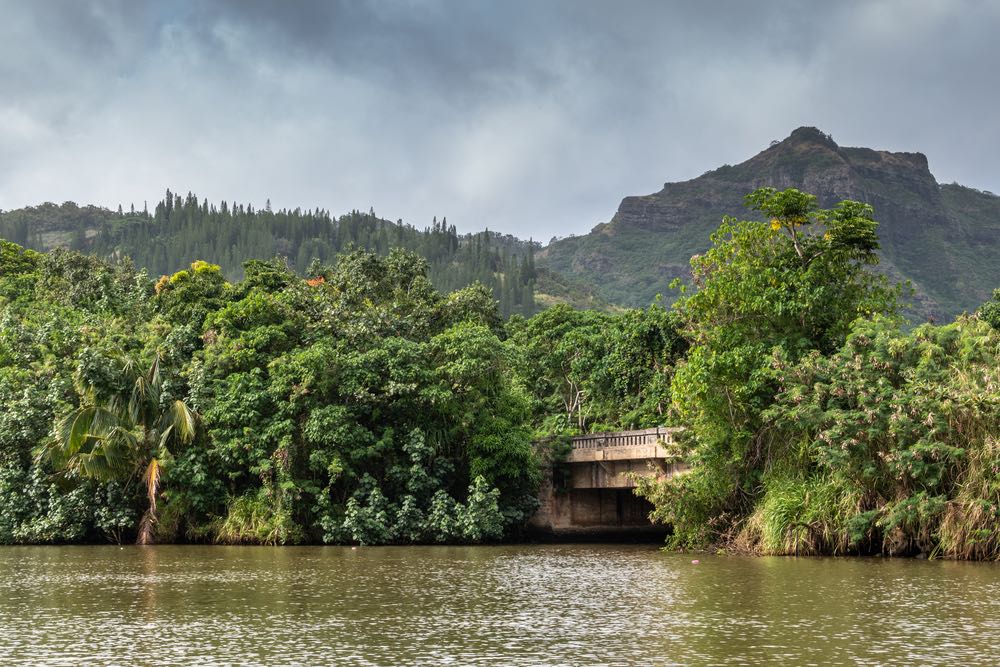 The trade winds are higher in Hawaii in the month of January. This coupled with the average temperature lowering a bit in the evening, can make it seem a bit chilly. It is a good idea to pack a sweater to bring with you just in case.
No matter what though, this island can still be considered the best Hawaiian island to visit in January.
Visit Winter in Hawaii to learn more.
Things to do in Kauai in January
There are so many exciting and engaging activities in Kauai in January.
Whether you are looking for things to do on Kauai with kids, to celebrate the Chinese New Year in Hawaii, or participate in some of their other fun activities, you will have a wonderful time.
This is especially true if you attend some of the fun annual events and festivals.
Annual Festival of Lights
If you are in Kauai on January 1st you must check out the last day of the festival of lights. This event celebrates Kauai-style holiday art inspired by Elizabeth Freeman.
Combined with local artisans, this art is created by reclaimed and recycled materials.
The Historic Country Building's Park will be illuminated with millions of lights. View the beautiful art, and enjoy some amazing views.
For more information visit the Kauai Festival of Lights Website.
The Makai Music and Arts Festival
Each Wednesday in January, you can experience the Makai Music and Arts Festival.
Experience an assortment of handmade crafts, jewelry, art, and more, all created by local vendors. You aren't going to want to miss the musical entertainment provided by some of the most spectacular musicians on Kauai.
Visit the Makai Lawn with your lawn chair and settle in for a day of fantastic entertainment.
Pu'uwai Canoe Club 5k Resolution Run
The Pu'uwai Canoe Club hosts their annual 5k run to raise proceeds for their nonprofit organization.
This 5k run is a fantastic chance for visitors and residents to compete together along Wailua bay. The funds raised benefit the Pu'awai Canoe Club as well as their keiki program.
Visit the Resolution Run website to register.
Chinese New Year in Kauai
Celebrating Chinese New Year in Kauai is a great way to spend your vacation. If you are looking for a great way to enjoy a fun festival and ring in the Chinese New Year, Kauai is a great place to do it.
Flavors of Kukui'ula: Chinese New Year Celebration on Kauai
This annual Chinese New Year Celebration is a fantastic event to enjoy. This family-friendly event is fun for people of all ages.
Enjoy live performances, restaurants, and lots of street food. There will also be a lion dance, firecrackers, and traditional celebrations.
Book a Family Photo Shoot
Whenever we travel to Hawaii, we almost always book a family photo shoot with Flytographer. They are super easy, affordable, AND it guarantees that I'll be in some photos. You can get $25 off if you book through this link or use the code HAWAIITRAVEL.
Top 10 Kauai Attractions in January
Visiting Hawaii in January is a great way to spend a vacation. Whether you are planning to go whale watching in Kauai in January, or check out some of the fantastic beaches, you are sure to find some excellent things to do.
If you are looking for Kauai things to do in January, there are several great activities to choose from.
1. Whale Watching
Whale watching in Kauai in January is a fantastic way to spend your time. January and February are actually the best months to go whale watching in Hawaii.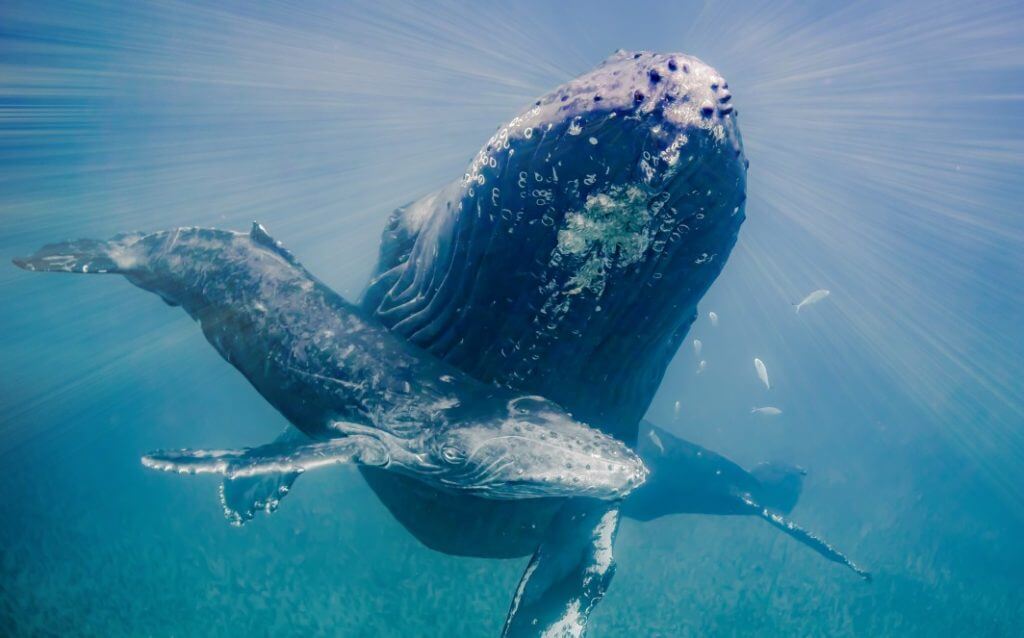 Every year thousands of humpback whales migrate to Hawaii from Alaska.
There are several spots on the island that are great for whale watching. The Auau Channel is one of the most known spots to watch whales in all of Hawaii. You can hike the Kalalau trail, take a boat trip or engage in a helicopter tour.
2. Tunnels Beach
A visit to Tunnels Beach is a must when planning a trip to Kauai. Here you will find fantastic snorkeling opportunities with colorful and bright fish. On the North Shore there are lifeguards available to monitor the swimming conditions.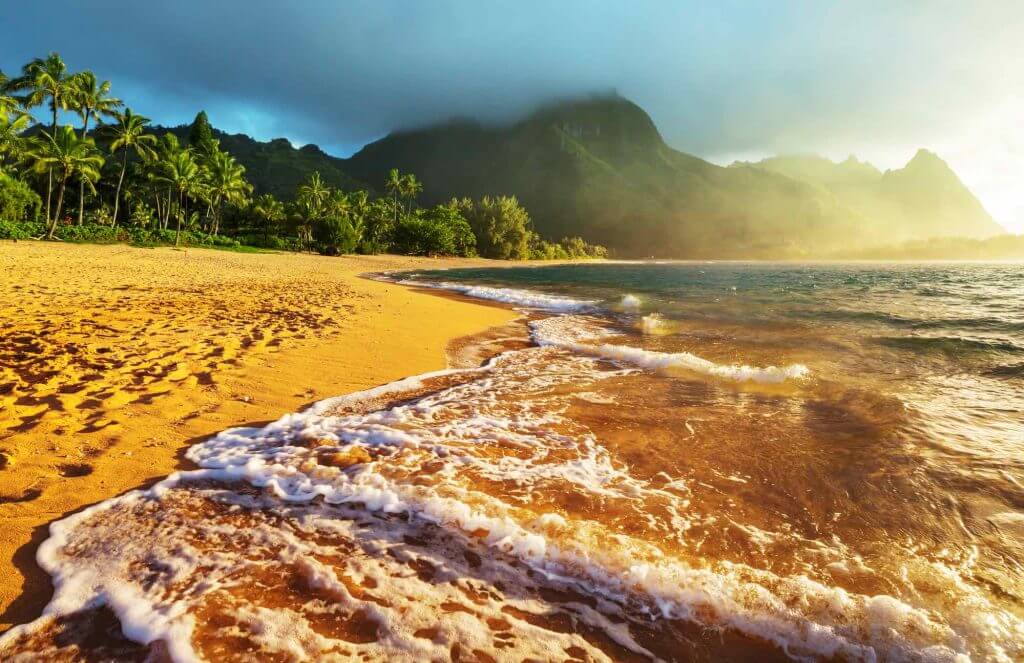 There are several sophisticated tunnels and sea caves to explore. The gorgeous coral is breathtaking and there are several chances to see monk seals and sea turtles.
If you want to just lounge on the beach, you are sure to enjoy the sights. The gorgeous towering mountains are breathtaking, creating the perfect backdrop to a glorious beach day.
3. The Sleeping Giant
This amazing trail makes for the perfect scenic hike. The trail ascends up the ridgeline to provide gorgeous 360 views on Nounou Mountain.
The legend behind this gorgeous mountain is interesting in and of itself.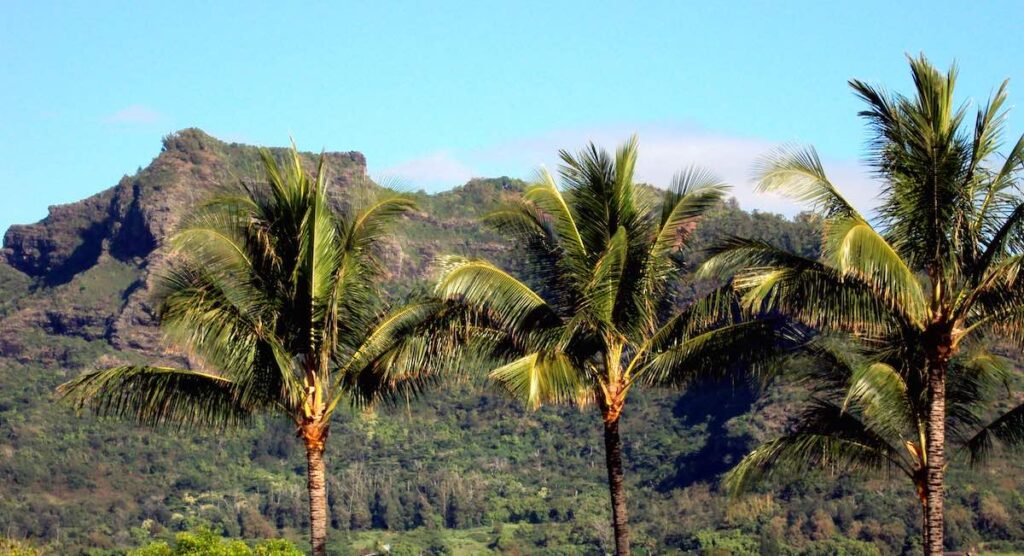 Legend states that the mountain was fabricated by a giant who overindulged in delicious foods at a party that was held in his name. This overindulgence had him drift into an eternal slumber.
From a distance, you can see the shape of the giant.
The hike takes you through a long withstanding tree plantation, creating gorgeous views.
As you get higher up the mountain, the trees become fewer, leaving you with clearer views of everything around you. The views you can expect here are spectacular.
4. Kilauea Point Lighthouse
This gorgeous lighthouse was built in 1913 and is located just past the village of Kilauea. Here you will be perched on the 180-foot high cliffs getting amazing views of the coast.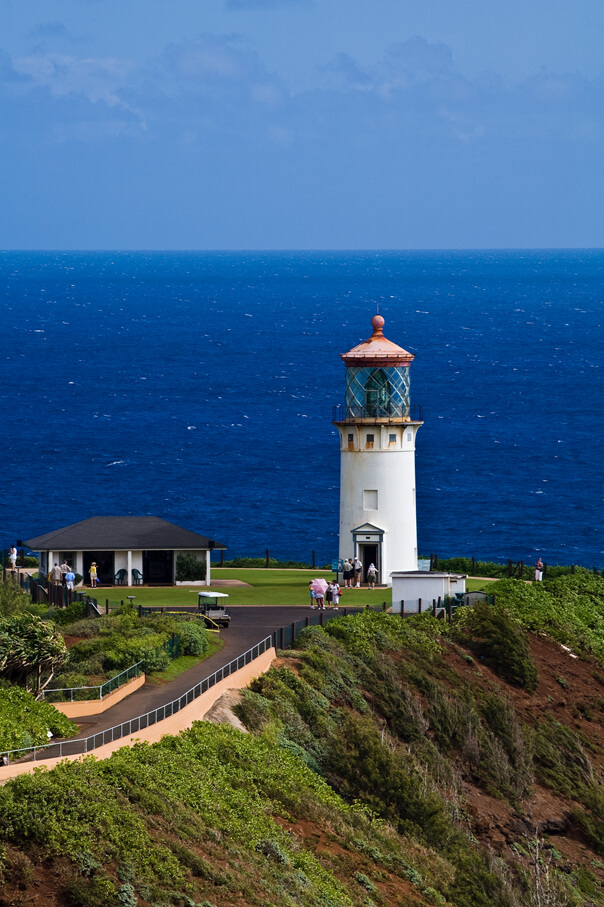 At the Kilauea Point National Wildlife Refuge, where the lighthouse is located, there are also many chances to see wildlife.
The birds fly along the cliffs as you take in views of blue-footed boobies, Hawaii's state bird the nene and more.
Keep in mind though, that reservations are required to enter the refuge. Visit the Kilauea Point National Wildlife Refuge website to ensure a spot.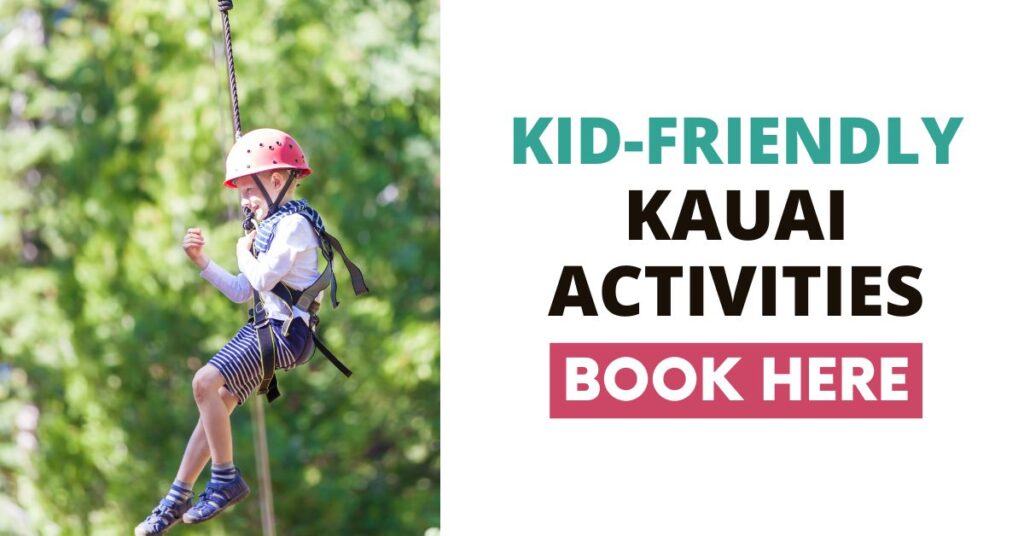 5. Lydgate Beach Park
If you are looking for things to do on Kauai with kids, this beach is a great choice. While the surf can be a little rough during the winter months, there are also the Lydgate Park pools.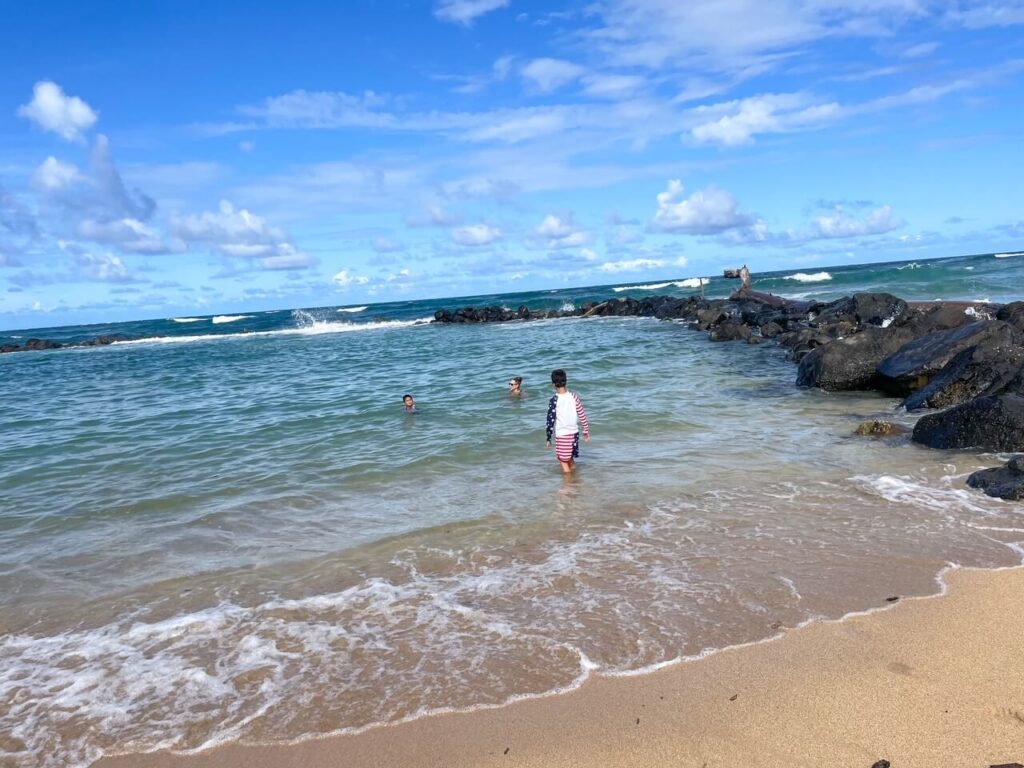 On the north end of the beach, you can find pools that are protected from the waves. A large stone wall helps to block the wind and waves, creating calm waters. These pools are a great spot to go snorkeling and see some large and beautiful fish.
There are lifeguards on duty, lots of parking and picnic tables as well as a large community playground to enjoy.
6. Kauai Plantation Railway
The Kauai Plantation is a 105-acre historic plantation. This is a great place to visit if you are looking for something fun for the entire family. Take a ride on the plantation train and enjoy a once-in-a-lifetime experience.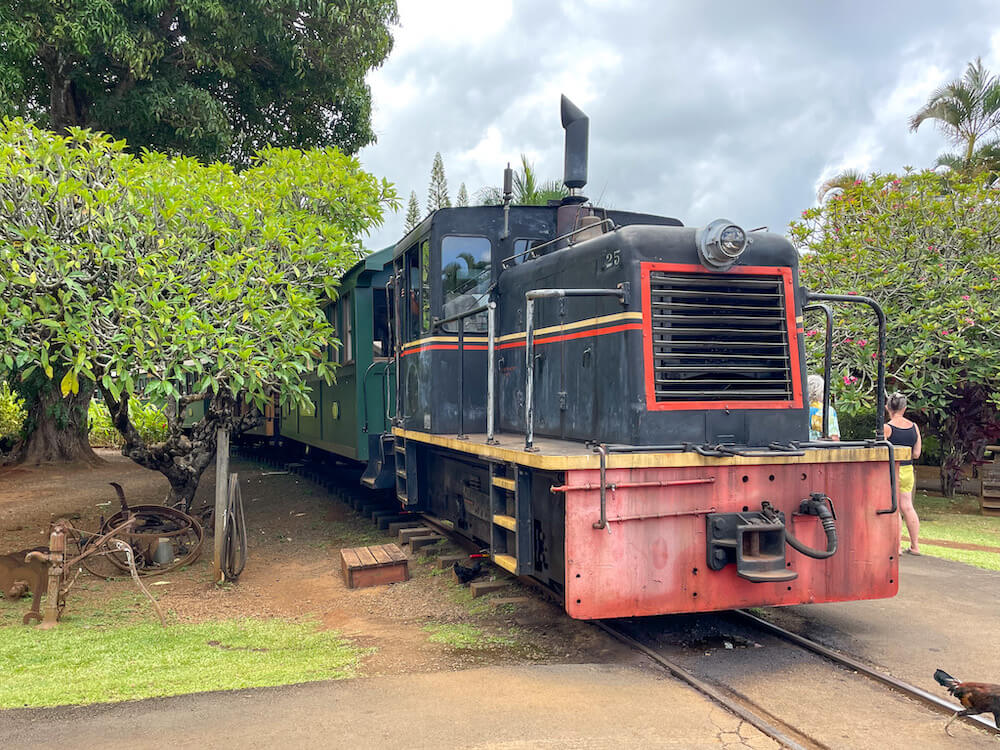 The tour lasts about 40 minutes and is narrated by a conductor. You can see plantation crops like taro, sugar cane, and more.
In fact, they also have tropical plants like bananas, mango, pineapple, and more. You can even get out off the train to feed goats, pigs, sheep, and a donkey.
There is even a luau that you can participate in. This is a great thing to do on Kuaui with kids.
7. Historic Koloa Town
Take a walk down memory lane by visiting this old plantation town that was established in 1835. Check out the Old Sugar Mill Memorial and visit some of the amazing Old Koloa Town Shops.
Grab a plated lunch at the Koloa Fish Market, or visit one of the several food trucks available.
There are two separate food truck lots that are home to award-winning food trucks These trucks are offering up a variety of different food items. You certainly won't go hungry.
8. Shipwreck Beach
Located in front of the Grand Hyatt Resort and Spa this amazing beach is a great place to visit for beachcombing and sunsets. Many locals visit this beach for bodyboarding, surfing, and more.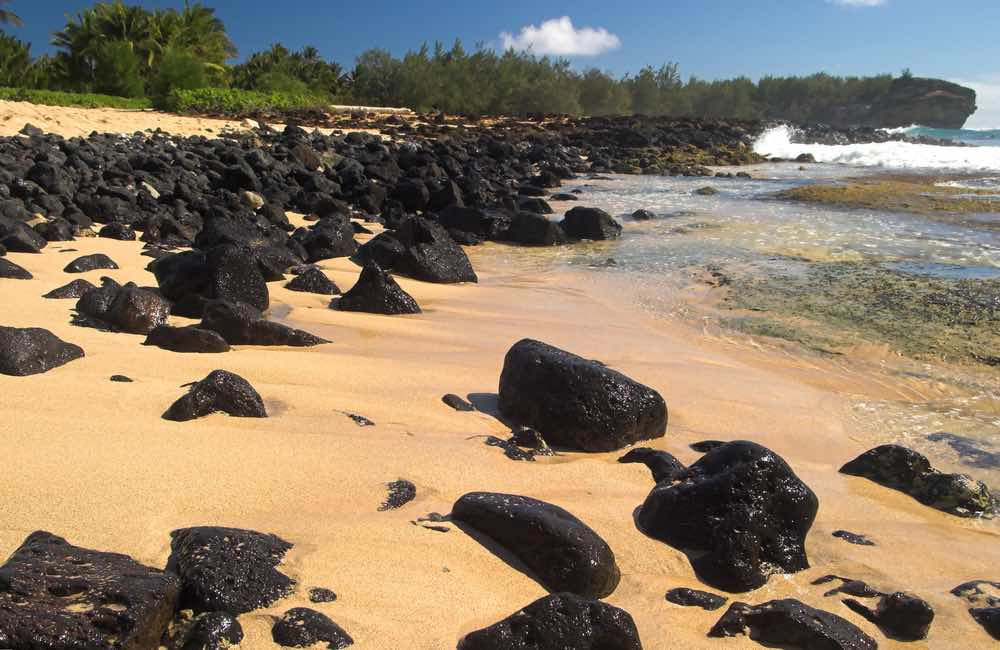 Just make sure that you check the ocean conditions before you enter the water. The swells can get rather large, especially during the winter months.
While it is great for those experienced with water sports, it can be dangerous to those who are less experienced with swimming. There is no lifeguard on duty either, so please proceed with absolute caution.
9. Luau Experiences
Get up close and personal with a truly authentic Polynesian experience. At a traditional luau on Kauai, you will get to be part of the Polynesian culture and traditions.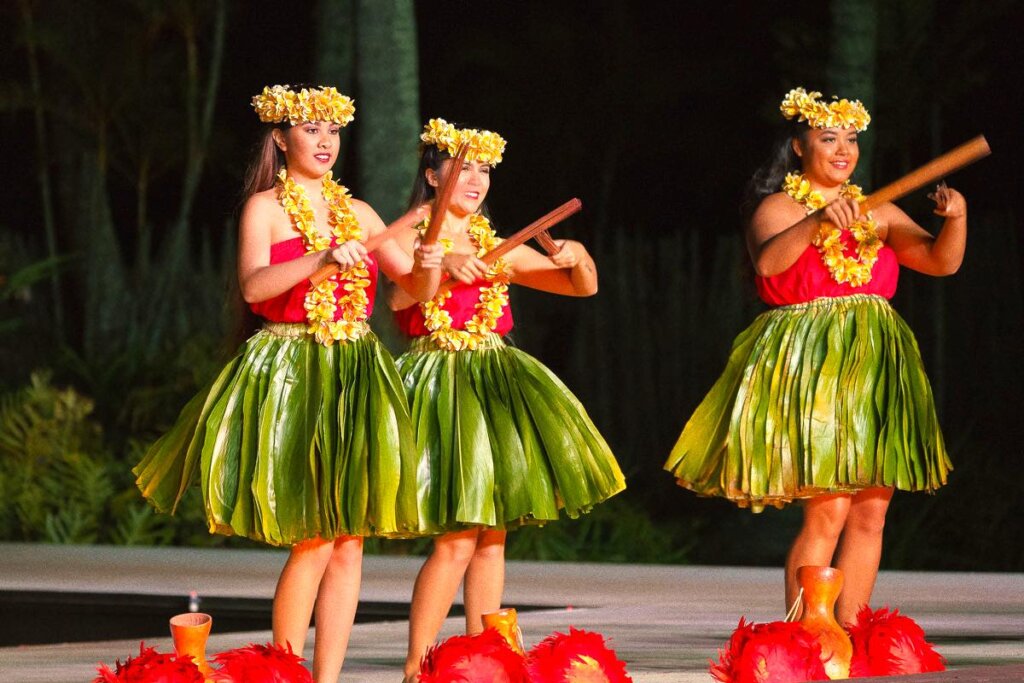 These luau experiences generally include traditional fire knife dancing, hula dancers and so much more.
Enjoy watching an amazing show while eating a buffet of local dishes and delicious drinks. You will experience incredible entertainment and dance at these Luaus.
If you are visiting Kauai, you must take in a luau show.
10. Golfing
If you enjoy playing golf, there are several great places to enjoy the green in Kauai. There are so many different golf courses to choose from, especially if you are looking for beautiful sights.
Visit the Poipu Bay Resort Golf course, Hokuala Golf course, and more. Most of the courses have delicious foods, drinks, and more available.
Enjoy a day of golf while taking in stunning views of the ocean.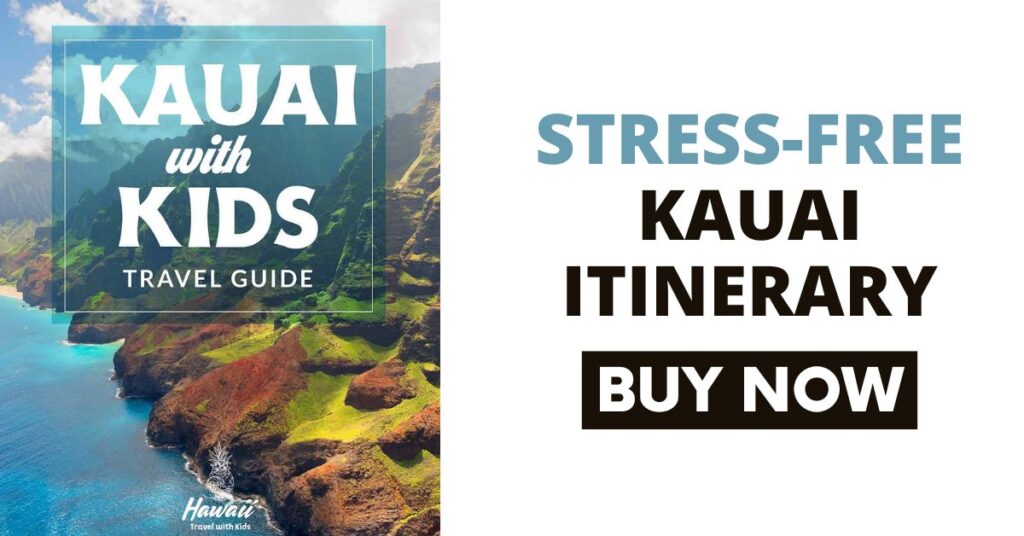 Kauai Hawaii in January Wrap Up
If you are looking for Kauai things to do in January, you are sure to find plenty of options. Whether you are visiting to escape the weather and visit a gorgeous beach, or go golfing, your experience is sure to be a fantastic one.
Visiting Kauai Hawaii in January is a great choice for a family vacation. Kauai activities in January are plentiful and exciting. Hawaii is a wonderful place to visit. Whether you visit Maui or Kauai in January, you are sure to be impressed.