Are you thinking about planning a trip to Kauai in August? Find out some of the best things to do in Kauai in August that are worth adding to your itinerary!
This list of things to do in Kauai in August contains affiliate links which means if you purchase something from one of my affiliate links, I may earn a small commission that goes back into maintaining this blog.
Planning a vacation to Kauai in August is a great choice. August is an amazing time of year to reap the benefits of a vacation to one of the most beautiful Hawaiian islands.
There are so many great activities that take place on Kauai. This is especially true for the month of August. Whether you are visiting with family and friends or planning a romantic getaway, there are several fun things to do.
Visiting Kauai in August is an amazing way to enjoy a summer excursion. From the stunning weather to the unique and exciting attractions, you are sure to have a great time.
Start planning your vacation to Hawaii in August today. You won't want to waste any time.
Don't have time to read a bunch of Hawaii blog posts and reviews? Here are some of our top picks for visiting Kauai.
Popular Kauai Tours/Activities
Favorite Kauai Resorts/Hotels
Grand Hyatt Kauai (this Poipu resort has a luxurious pool area, romantic restaurants, and a stunning ocean view)
Koloa Landing Resort (this is a luxury resort with an amazing pool area and truly spacious rooms)
Royal Sonesta Kauai (we LOVE the pool here because it's the largest one in Hawaii)
Want to Rent a Car in Hawaii?
One of the best places to rent a car in Hawaii is Discount Hawaii Car Rental because they get the best rates from top national companies like Alamo, Dollar, Thrifty, Avis, Enterprise, Budget, and Payless.
Want to skip all the planning and just access my detailed Kauai Itinerary complete with daily schedules, kid-friendly activities, and travel hacks? Click the button below.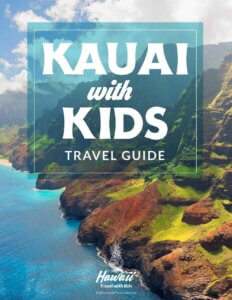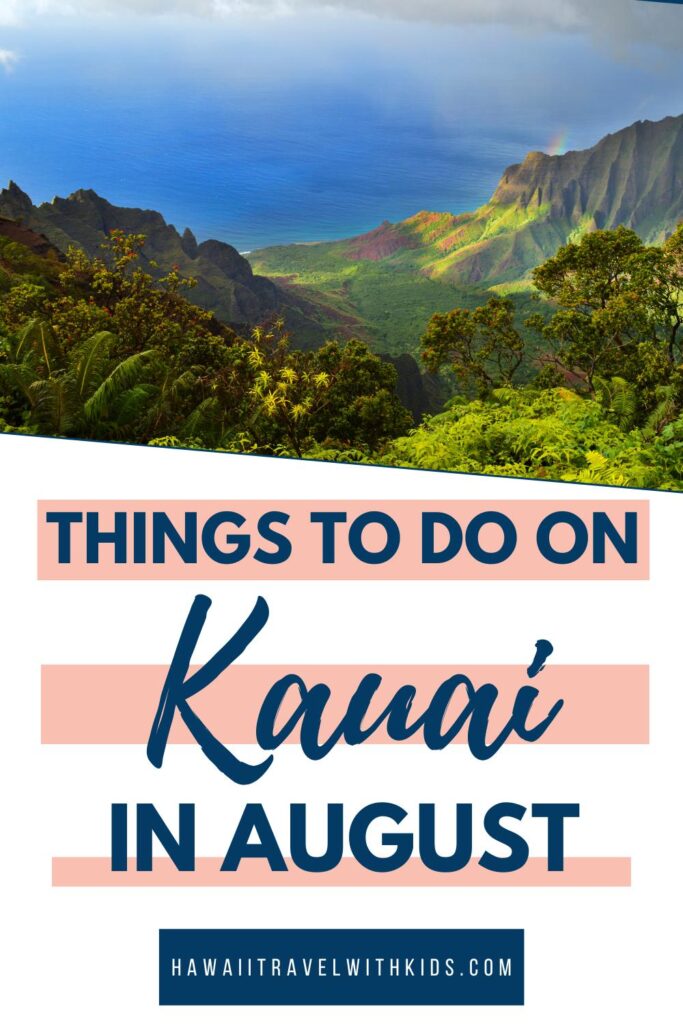 Kauai Hawaii Weather in August
The weather in Kauai Hawaii in August is spectacular for beach days, fishing and so much more. August on Kauai means that summer is finally in full swing. In fact, the temperature is much warmer than other months.
Temperature in Kauai in August
Booking your vacation to Kauai in August is a fabulous way to enjoy some amazing weather. You will absolutely want to visit a few of their stunning beaches, and participate in as many outdoor activities as possible.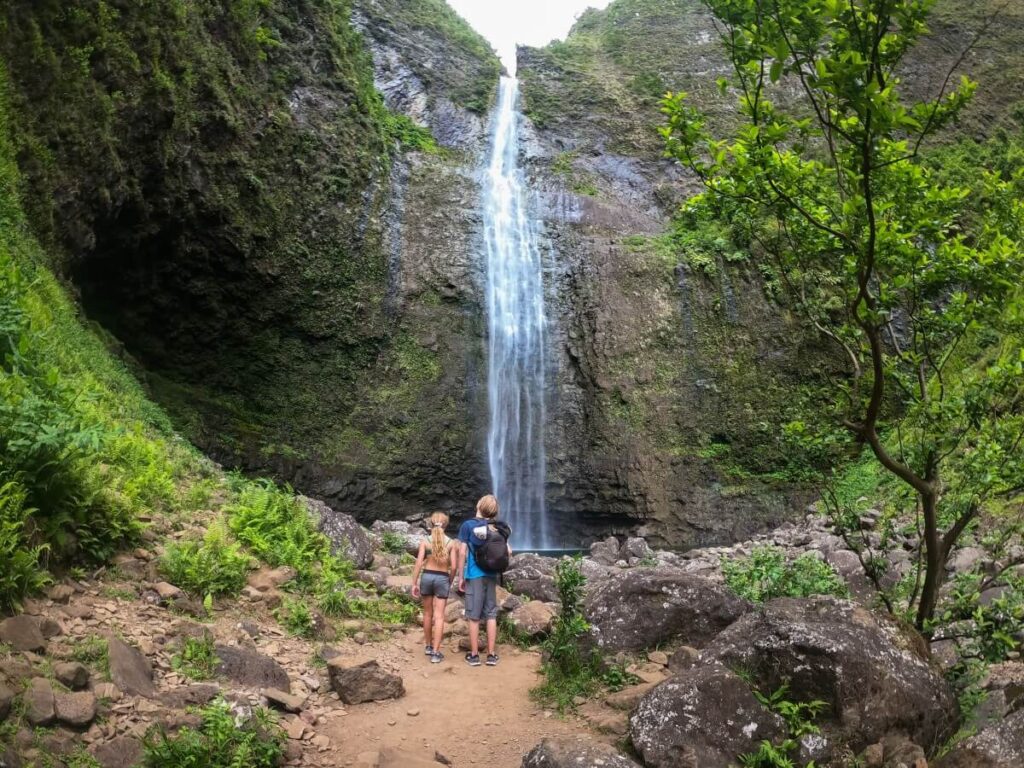 The average temperature on Kauai in August is 84 degrees Fahrenheit. At night and in the evening hours the temperature is an average of 76 degrees Fahrenheit. This is nice, warm and somewhat humid.
Weather in Kauai in August
Warm ocean temperatures and lots of sunshine are part of the typical Kauai weather in August. With humid, hot days and warm evenings, there are plenty of chances for outdoor fun.
In August on Kauai, you can expect lots of sun, ideal summer swimming conditions, and plenty of outdoor adventures. Visiting Kauai in August is sure to create wonderful memories.
For more information check out What's Hawaii Summer Like?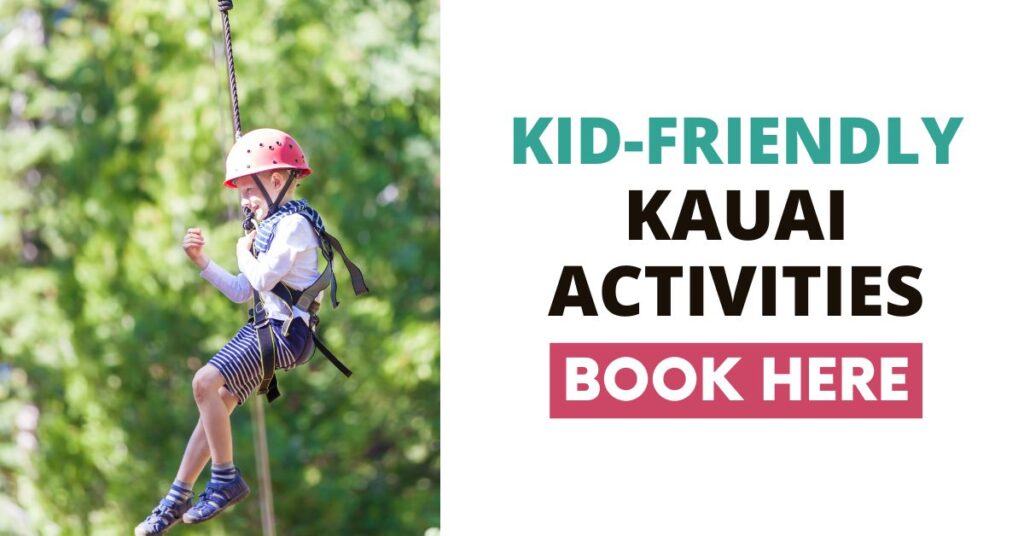 Things to do in Kauai in August
There are several Kauai things to do in August. Check out some of their fun events and festivals. Most of these happenings occur on the island annually. You aren't going to want to miss all the things to do in Kauai in August.
Annual Visitor Industry Charity Walk
This event is great for those who want to help contribute to a great cause. Every year, all the money raised by this event is put back into Kauai. In fact, it goes towards all of their 50-plus local organizations.
The Annual Visitor Industry Charity Walk is a great way to meet members of the community, get some exercise, and support the local people and businesses. If you are in Kauai in August, this is a fantastic event to attend.
Color Fun Run
This footrace is an exciting event that is great for runners of all ages. Not only will you run along the course but you will also be bombed with color powder, foam, and plenty of music.
The Foamtastic Color Fun Run is a great way to spend a day in Kauai in August. Get some exercise, enjoy the fun, and have an absolute blast.
Downtown Lihue Night Market
In August there is a really unique Night Market that takes place in downtown Lihue. Get some local shopping done and enjoy the amazing diversity the evening offers.
The streets will be lined with fresh produce stands, food trucks and locally made crafts. You can also enjoy some amazing live entertainment.
Check out the Downtown Lihue Events Calendar for more information.
Old Koloa Town Market
While Old Koloa town is worth a visit no matter when you are in Kauai, if you visit in August you get the bonus of attending the new town market.
There are local artisans, food trucks, live music, and more. This awesome Old Koloa Town Night Market takes place in the shadow of what is left of the old Sugar Mill.
Visit the Old Koloa Town Market website for more information.
Book a Family Photo Shoot
Whenever we travel to Hawaii, we almost always book a family photo shoot with Flytographer. They are super easy, affordable, AND it guarantees that I'll be in some photos. You can get $25 off if you book through this link or use the code HAWAIITRAVEL.
Top 10 Kauai Attractions in August
When you plan a trip to Kauai, finding fantastic attractions is a must. There are so many exciting Kauai activities to choose from.
Whether you are looking for things to do on Kauai with kids, exciting activities to participate in with friends, or something romantic to do with your spouse.
There are so many fun things to do in Kauai in August. You are sure to find some great and exciting things to enjoy.
1. Kayak the Wailua River
Kayaking the Wailua River is a great way to spend some time in Kauai. The Wailua River is 20 miles of beauty that goes through the beautiful Wailua River Valley. You will paddle into the center of the island, passing by some gorgeous sights.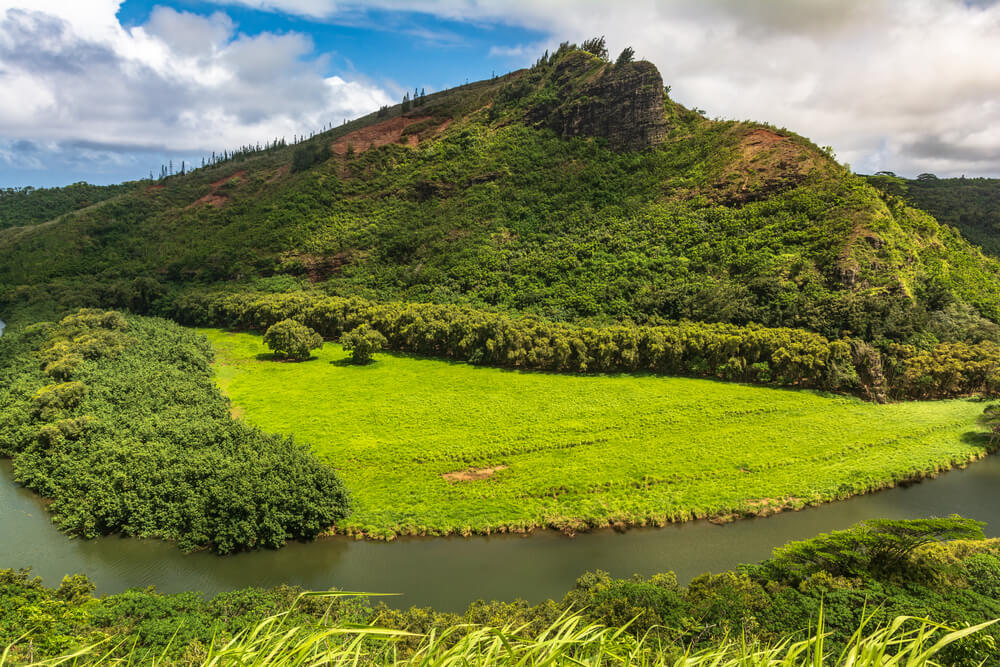 When you kayak the Wailua River you will see ruins of old Hawaiian temples and stunning waterfalls. There are so many tour operators that run tours that you can enjoy.
If you want to do a self-led tour you can also rent a kayak and paddle the river yourself.
2. Helicopter Tour
A helicopter tour is a fantastic way to see the beautiful island. Soar above the lush greenery and take in all the spectacular sights.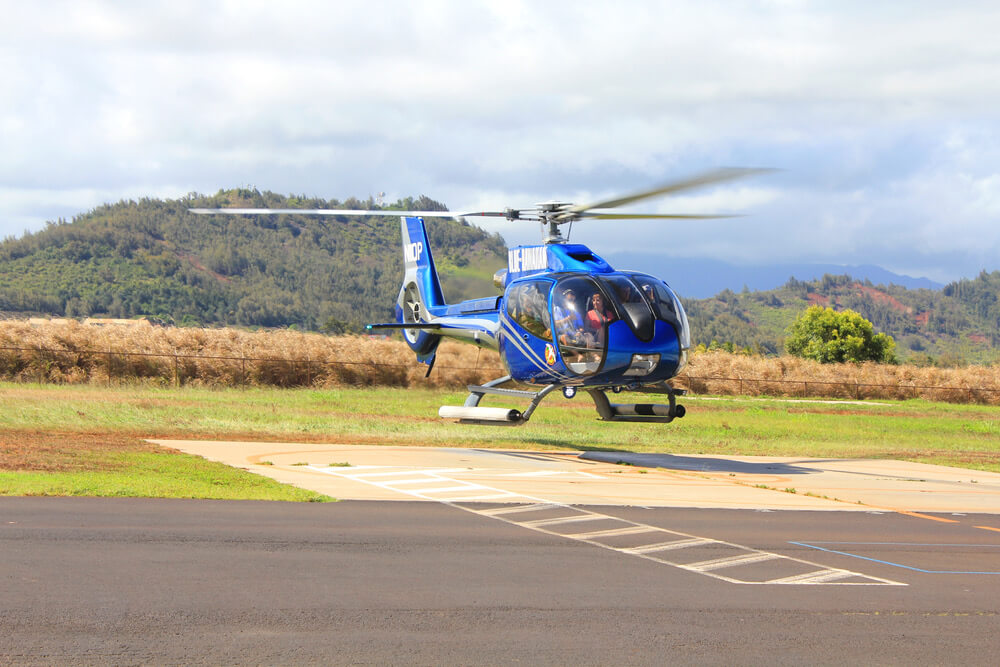 Most helicopter tours include a guide that will help you to learn about the history of the island. You will also get to see so many fun spots as well as places that are inaccessible by foot.
Check out the local helicopter tours. You are going to love this unique experience.
3. Kauai ATV Tour
The summer months are a great time to do an ATV tour on Kauai. There are a few companies, but we really like Kauai ATV.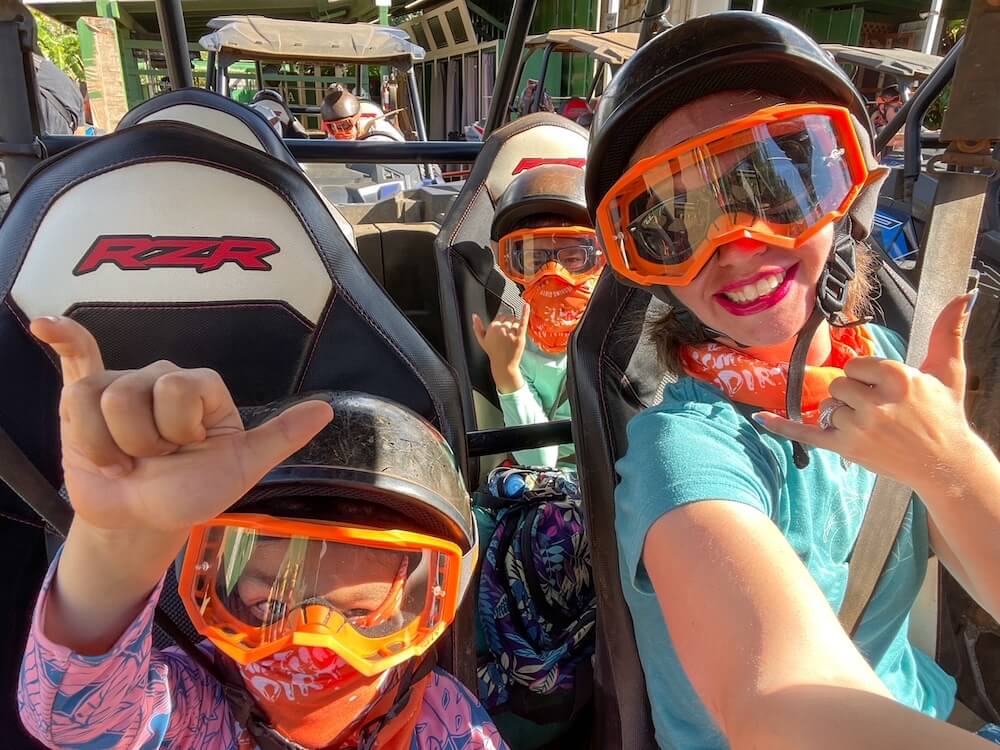 You actually drive around in a UTV that can fit a family of four. There there are tons of cool stops to check out movie sites or hidden gems. Check the latest rates and availability.
4. View the Sunset
One of the most beautiful places to view the sunset is Hanalei Bay. This crescent-shaped shoreline is located on the North Shore of Kauai and offers several different great vantage points.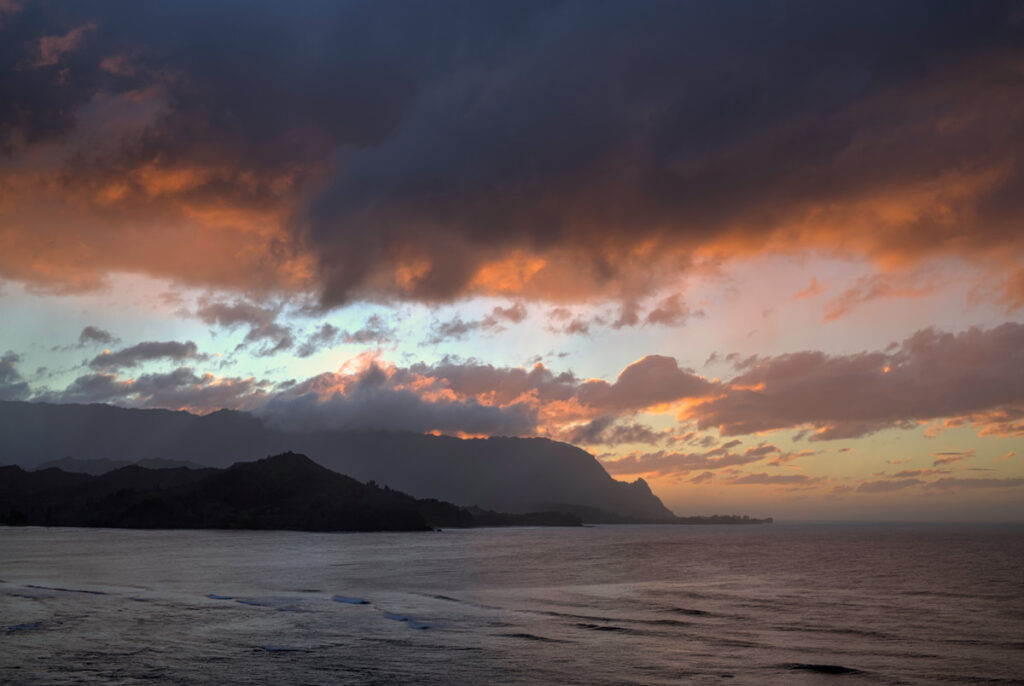 Head down to the shores of Hanalei Bay with a picnic and some beverages. Don't forget to pack a blanket. Get cozy on one of the gorgeous beaches and watch as the sailboats drift by as you take in the beautiful sunset.
5. Poipu Beach Park
A visit to one of Kauai's beautiful beaches is a must when on the island. This south shore beach is a fantastic place for sunbathing and enjoying the scenery.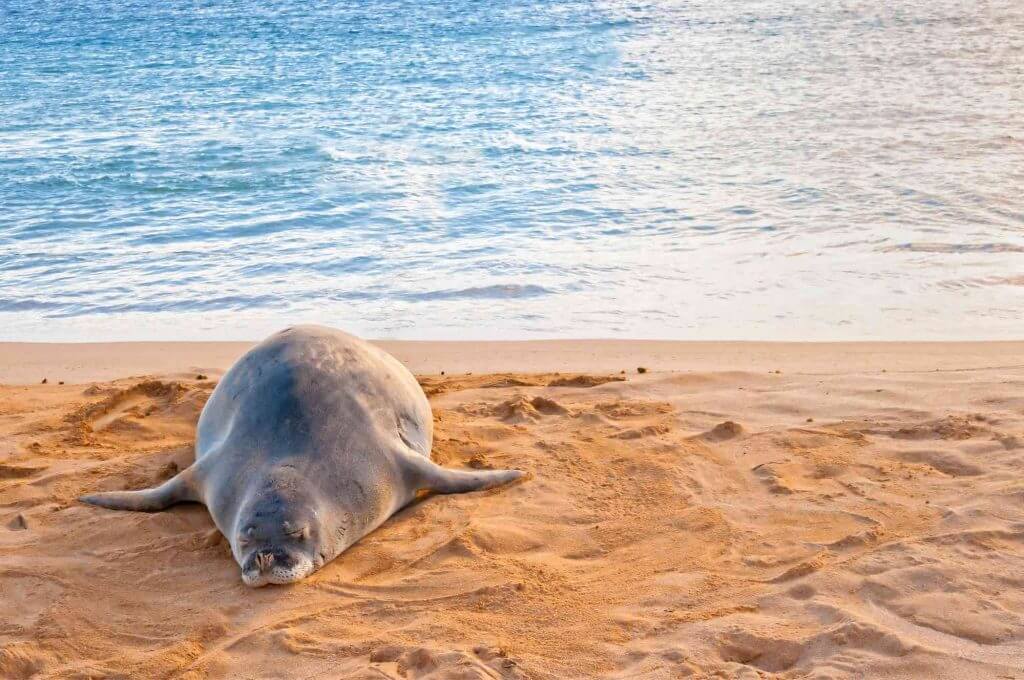 The beach is split in half by a sand bar and both sides are within a protected bay. The outer reef slows much of the swell, making it calm and relaxing. The sand is soft and luxurious, perfect for soaking up some rays.
If you want to go snorkeling, this is a great beach for that. At this beach, you can also see Hawaiian Monk Seals, Green Sea Turtles, and more.
6. Farm Tour
There are so many great farm tours to choose from when you are in Kauai. The Kauai Coffee Company Farm tour is a great choice. You will ride around in an open-air vehicle enjoying the culture as well as the sights and sounds.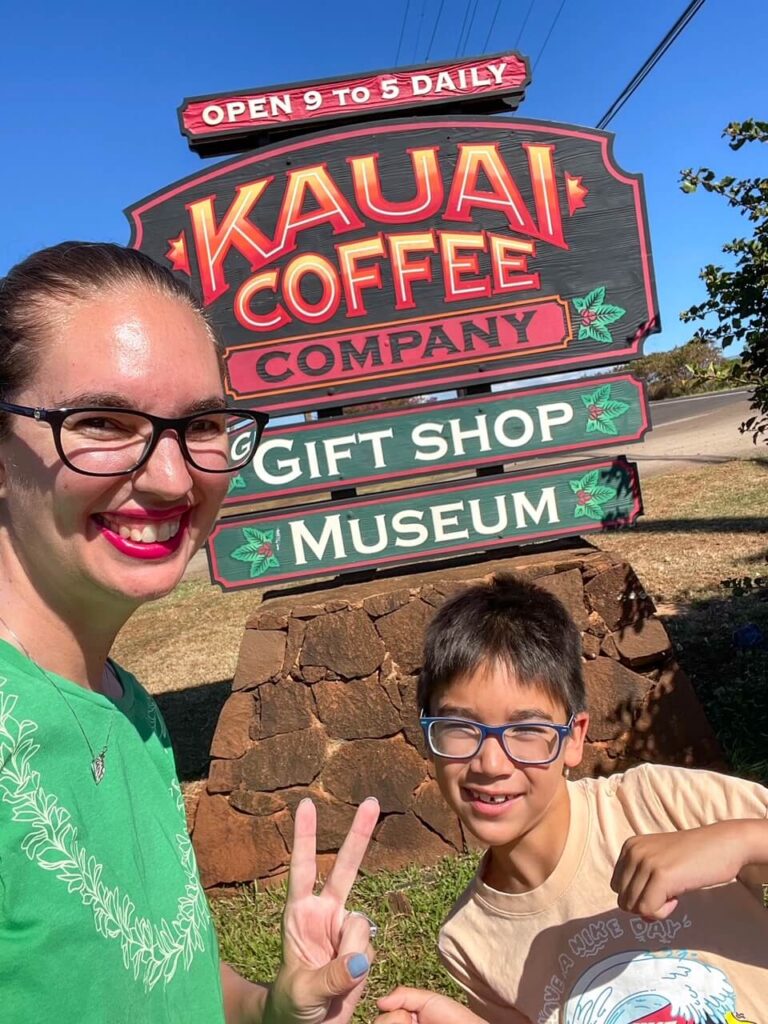 Located on the south Shore of Kauai, if you love coffee, this is a must-do excursion. You will get amazing views of the ocean, check out the coffee plantation, farm animals, and more.
There are also free coffee tastings available before and after the tour.
Aside from the Coffee Company tour, there are several other fantastic farm tours you can choose from. Check out Kauai Farm Tours for Families for more information.
7. Kilauea Lighthouse
Located on the North Shore of Kauai, this gorgeous lighthouse is a great place to visit. Part of the Kilauea Point National Wildlife Refuge, you are sure to see several different birds and other wildlife.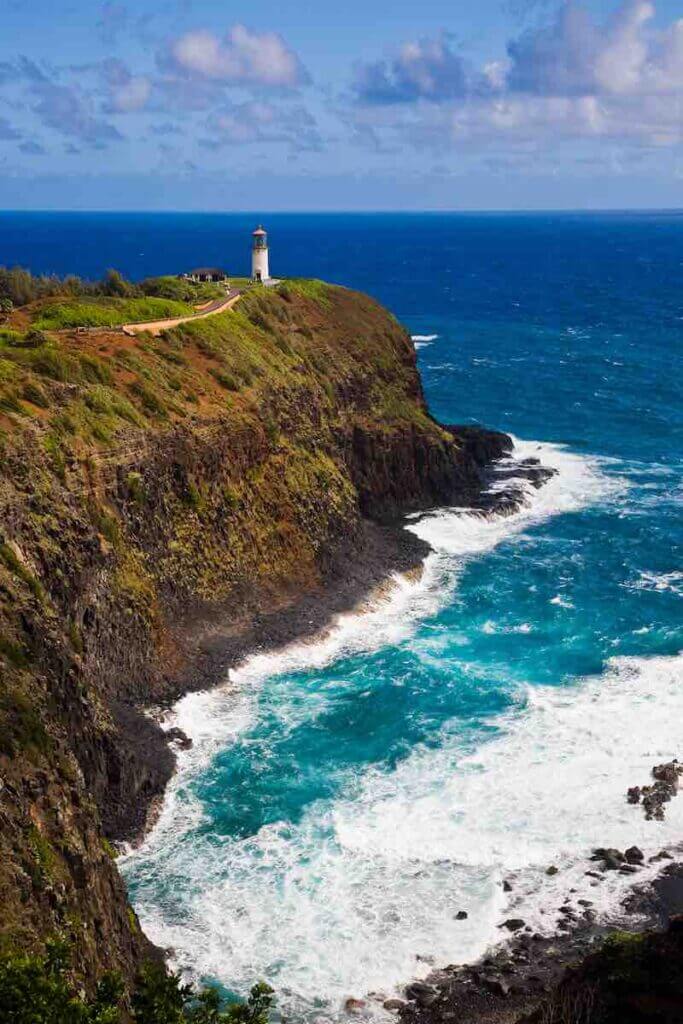 This is a great way to explore a historical area of the island. Bring along a camera so you can get pictures of famously protected birds called the Laysan Albatross, Red-footed Booby, and more.
8. Sleeping Giant
This 3.5-mile hike atop Nounou Mountain is an amazing experience. The mountain and trail get their names from the shape of the hill.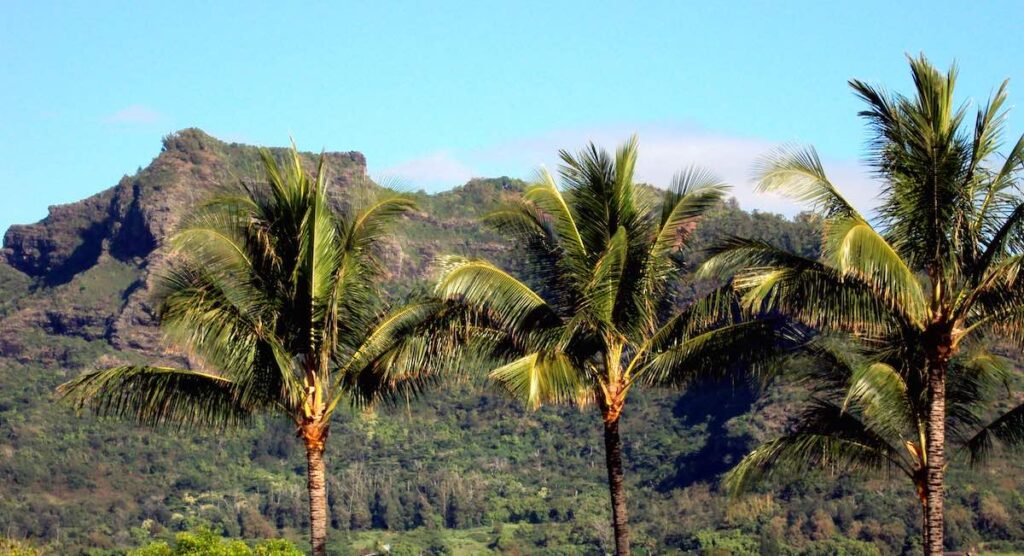 From the town of Kapa'a below, you will see that the mountain appears to be in the shape of a sleeping giant.
You will get some gorgeous views along the trail and once you reach the top, you will see so many spectacular things.
The trail itself leads up to the top of this stunning mountain, and once there, the sun shining over the ocean is sure to take your breath away.
9. Koke'e State Park
If you love adventure, a trip to this park is a must. Koke'e State Park has amazing hikes above the Kalalau Valley, and there is no shortage of gorgeous sights. When you get to the rim of the Waimea Canyon, the beauty will overtake you.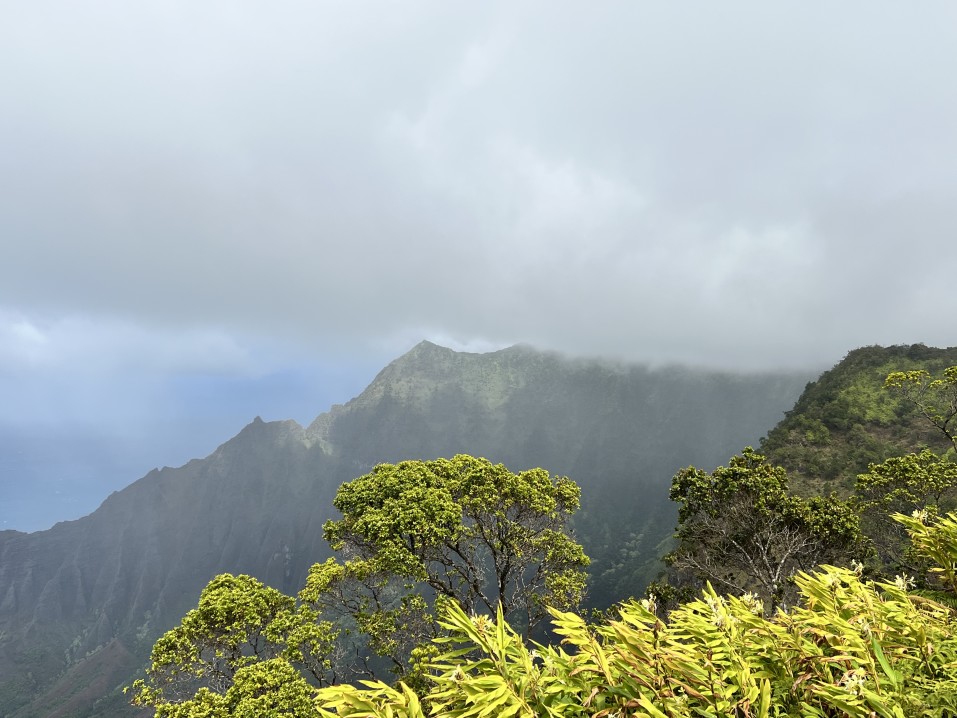 There are several fantastic hiking trails to choose from here. Some of the most popular ones are the Kalepa Ridge Trail, the Kalalau Valley Lookout, and the Puu O Kila Lookout. No matter which trail you choose to hike, this experience is a gorgeous one.
10. Maliuhui Tree Tunnel
This incredible road lined with spectacular green eucalyptus trees is located on the South Shore of Kauai. This is an amazing place to drive through and take in the sights.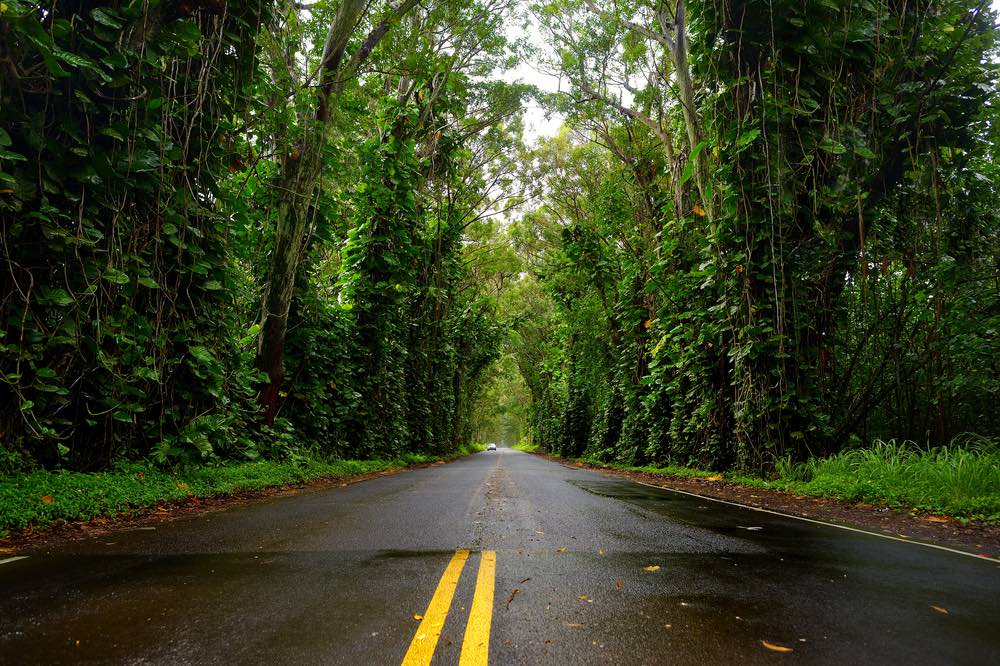 The trees line close to a mile of the road on the way to Poipu. These trees were planted back in 1911 as a gift from a rich pineapple baron. This gorgeous tree-lined highway is a wonderful experience for all involved.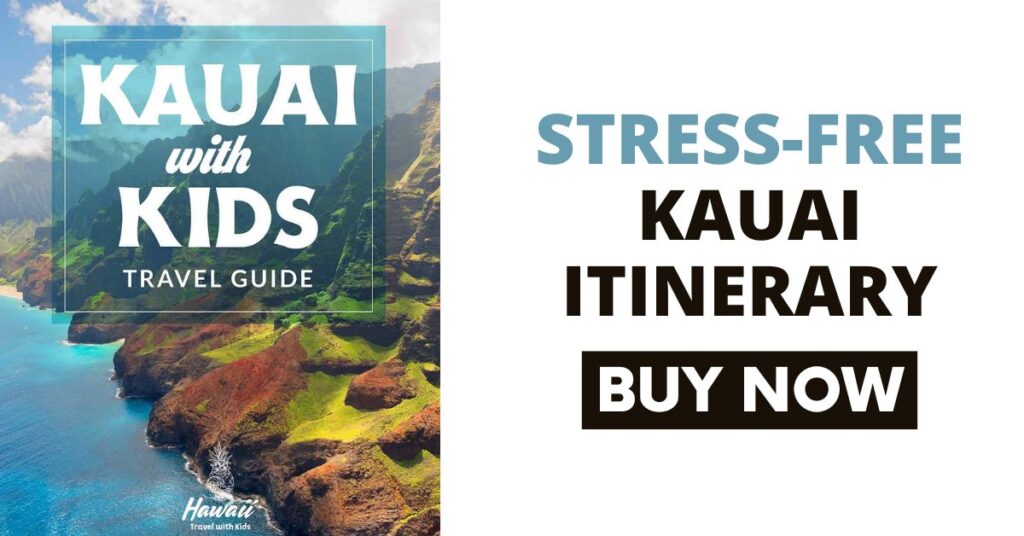 Kauai Hawaii in August Wrap Up
Visiting Hawaii in August is a fantastic opportunity to enjoy so many wonderful things. In fact, August can be the best time to go to Kauai if you plan accordingly.
From the Kauai weather in August, to the amazing things to do in Kauai, you are sure to find something amazing for everyone to enjoy.
You will never find yourself wondering what to do in Kauai in August. With so many great activities and more, you will enjoy every single second of your vacation.
P.S. Join our Hawaii Travel with Kids Facebook group to get connected with other families planning a trip to Hawaii!