Are you planning your first trip to Hawaii and want some helpful Hawaii travel tips? Find out things that no one tells you before you plan a trip to Kauai!
This post about how to plan a trip to Kauai contains affiliate links which means if you purchase something from one of my affiliate links, I may earn a small commission that goes back into maintaining this blog.
Don't Want to Scroll? Here Are the Top Tips for Visiting Kauai
hide
My friends are constantly asking my advice for how to plan a trip to Hawaii. I think it's because I've traveled there more than 35 times in the past 25 years and I usually know where to get the best Hawaii vacation deals.
If you want to plan an epic vacation to Hawaii, the hardest thing is choosing which Hawaiian island is best for your family.
While each island is pretty spectacular, nothing beats a Kauai family vacation, in my opinion.
That's because there's so much to do on Kauai with kids of all ages. I've got tons of Kauai tips for families looking for easy Kauai vacation ideas and logistics.
We've taken our kids to Kauai several times since they were babies and we've figured out a lot of Kauai tips and tricks that we wish we would have known before our trips.
Plus, my mom lives there so we know lots of insider information!
Whether you are planning a Hawaiian vacation for the first time or it's just your first trip to Kauai, you need to read this first!
Keep scrolling for my top travel tips for Kauai!
Find out the best 101 Things to do in Kauai with Kids!
Don't have time to read a bunch of Hawaii blog posts and reviews? Here are some of our top picks for visiting Kauai.
Popular Kauai Tours/Activities
Favorite Kauai Resorts/Hotels
Grand Hyatt Kauai (this Poipu resort has a luxurious pool area, romantic restaurants, and a stunning ocean view)
Koloa Landing Resort (this is a luxury resort with an amazing pool area and truly spacious rooms)
Royal Sonesta Kauai (we LOVE the pool here because it's the largest one in Hawaii)
Want to Rent a Car in Hawaii?
One of the best places to rent a car in Hawaii is Discount Hawaii Car Rental because they get the best rates from top national companies like Alamo, Dollar, Thrifty, Avis, Enterprise, Budget, and Payless.
Want to skip all the planning and just access my detailed Kauai Itinerary complete with daily schedules, kid-friendly activities, and travel hacks? Click the button below.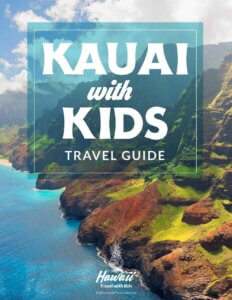 How to Plan a Trip to Kauai FAQ
What's the best month to go to Kauai?
If you are looking for the best Kauai travel deals, the best time to visit Kauai is during the shoulder season. This runs from mid-April to June in the Spring and September to mid-December in the Fall.
What is the best area of Kauai to stay?
There are 3 main areas: North Shore (Princeville/Hanalei), East Shore (Kapaa/Lihue), and South Shore (Poipu.) Most people prefer staying in Poipu because there are lots of Kauai resorts to choose from and the weather is typically sunny and dry.
Is Kauai or Maui better?
While Oahu is the most popular Hawaiian island for a first trip to Hawaii, many people debate Maui vs. Kauai for a second trip. Maui is nice for families looking for the resort experience and who want to do a couple of day trips (Road to Hana and Haleakala National Park.) Kauai is great for families looking for a more low key Hawaii vacation with outdoorsy adventures like hiking and snorkeling.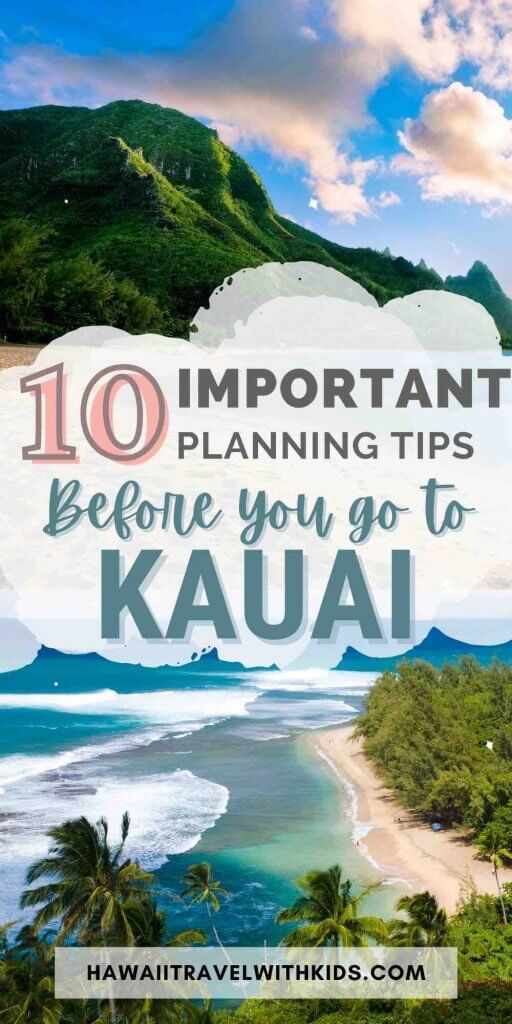 What to Know Before You Start Kauai Vacation Planning
1. Ideal Kauai Vacation is 7-10 Days
If you really want to get the full Kauai vacation experience, you're going to want to stay at least a week.
That way, you'll have time to drive up to the North Shore, explore the East Shore, and hang out on the South Shore.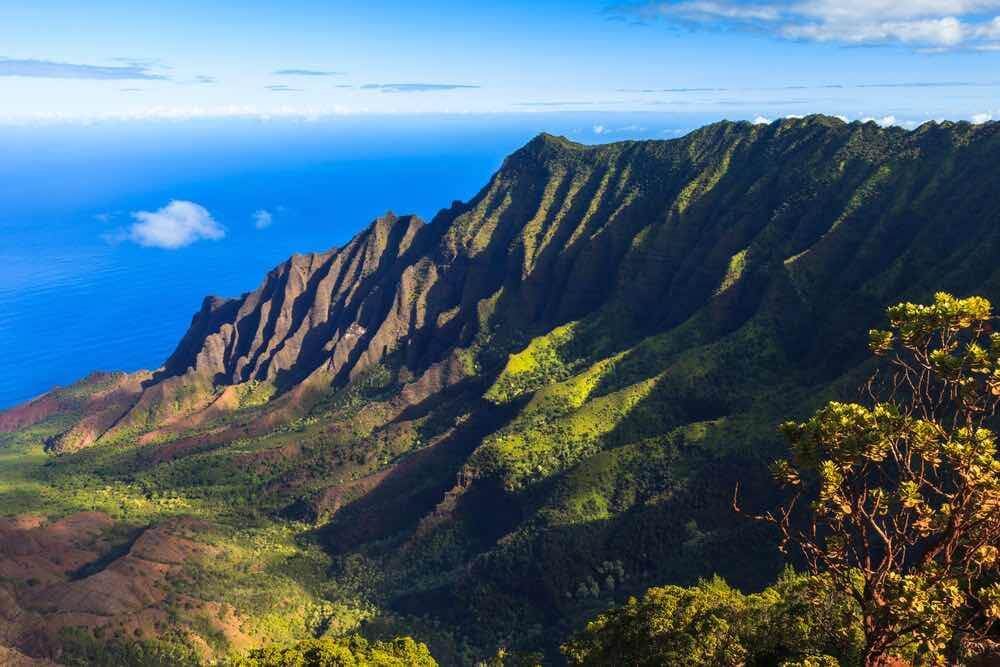 You'll be able to do a handful of tours and excursions, eat at a lot of tasty restaurants and food trucks, plus leave enough room to have some beach days and time to relax by the pool.
The island of Kauai has a laid back vibe and you'll want to be able to soak it all in without rushing yourself.
Find out what to pack for Kauai!
2. You Can Day Trip to Kauai
While it's really best to plan a trip to Kauai in 7 days (or more), you can totally do a whirlwind tour by island hopping from another Hawaiian island.
If you're going to do a Kauai day trip, try to get one of the first flights in the morning and one of the last flights in the evening to maximize your time.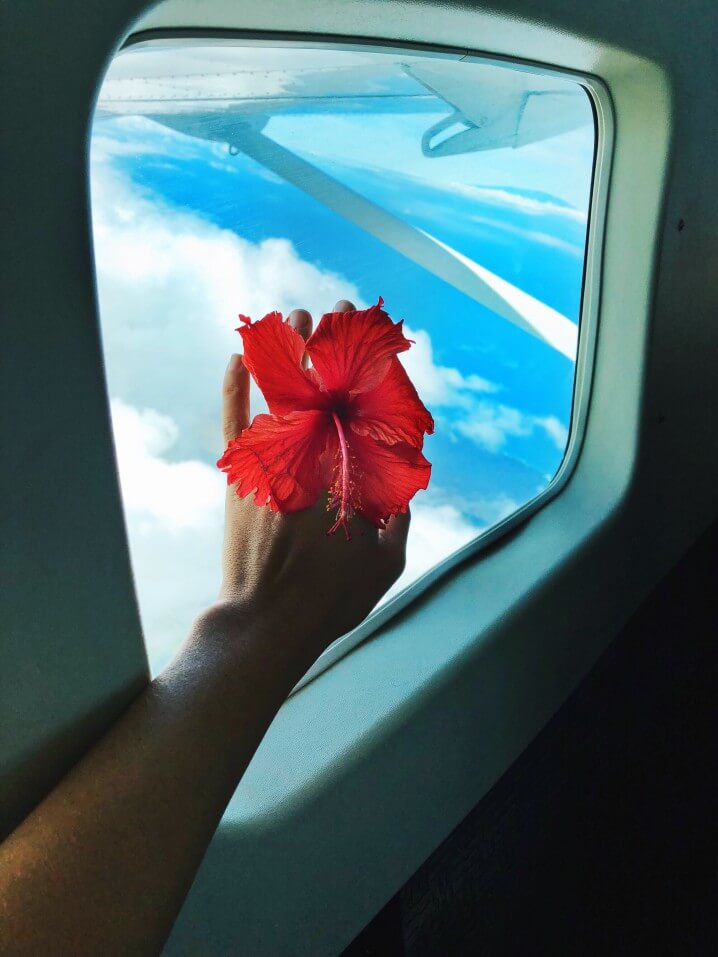 I suggest making your ultimate list of what to do in Kauai and then narrow it down to just 1 or 2 items.
You won't be able to do all the Kauai activities in just a day, especially if some are half-day or full-day adventures.
What I recommend is trying to find things you can only do in Kauai (like seeing Waimea Canyon, driving up to Hanalei, or going sugar cane tubing.)
Another idea is just to enjoy visiting a different island, tasting Wailua Shave Ice, going snorkeling, and eating at the popular Tahiti Nui.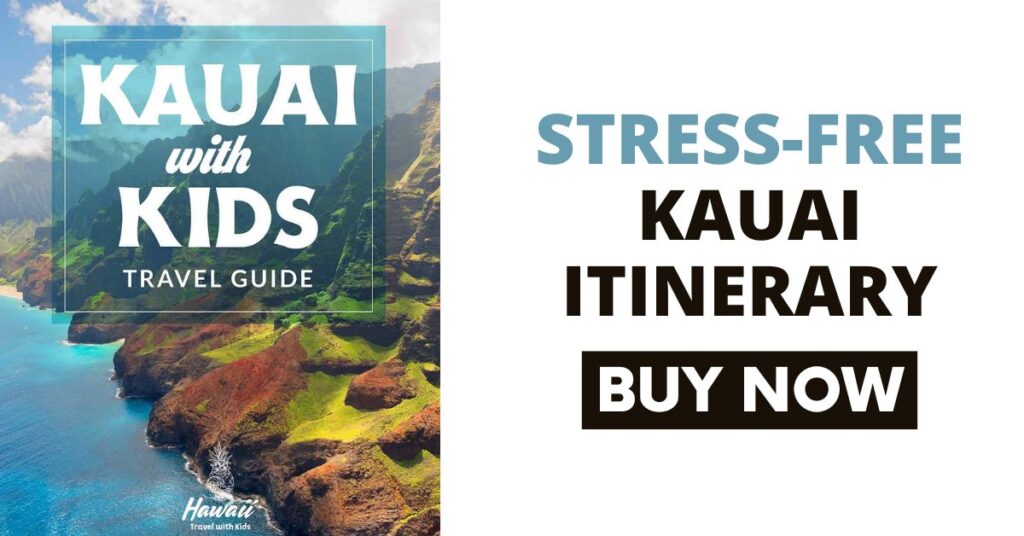 3. The North Shore is Really Rainy
A lot of people assume that the North Shore is the best place to stay on Kauai because it's so pretty up there.
It's true that it's absolutely stunning with all the lush, tropical plants and majestic coastline.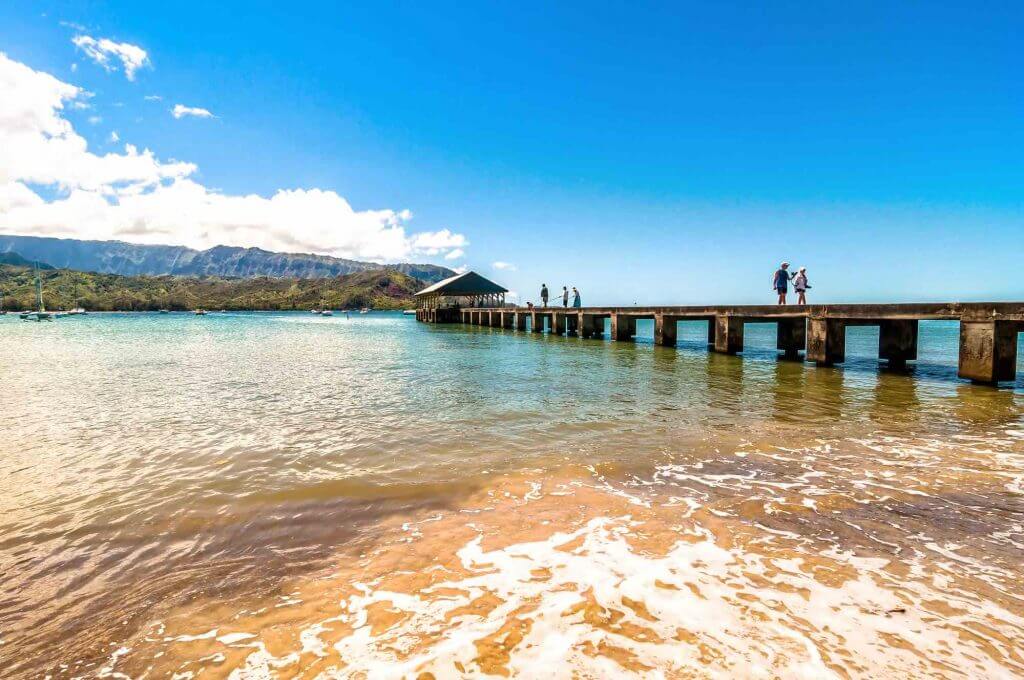 But, it's full of so much greenery because it rains a TON.
In fact, the amount of rain sometimes causes the road into Hanalei to close. So, if you're staying up there, you might be stuck for several days until the road opens back up.
And if you are planning a day trip up there, make sure to check the weather first.
We usually head up to the North Shore the first day it looks clear and sunny, in case it ends up raining the rest of the trip.
4. Highway Doesn't Go All The Way Around
One big misconception about Kauai is that you can drive completely around the island.
There's actually a big roadblock (aka the Na Pali Coast) that prevents the highway from connecting the North Shore to the West Shore.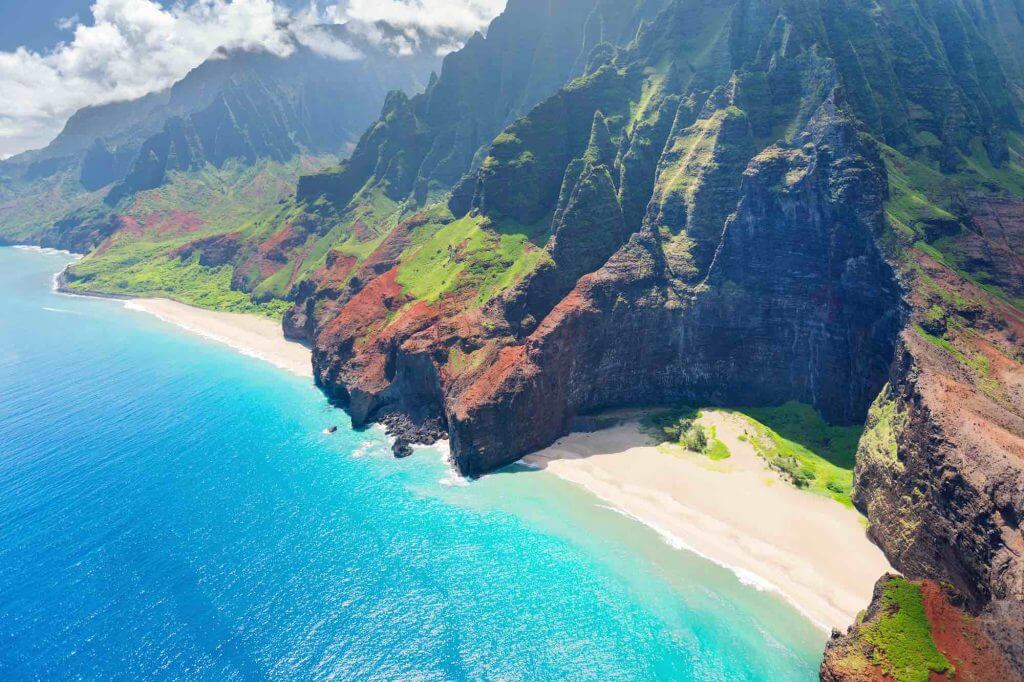 While it might not seem like a big deal, you'll definitely want to plan for traffic. See, there's only one way up the coast and one way down the coast.
There are a couple of bypass roads you can take that will save you time during peak traffic, but otherwise, it will take you longer than you expect to get from the South Shore to the North Shore and vice-versa.
For example, if you are staying up in Princeville and want to visit Waimea Canyon, it can take up to 2 hours to get there without traffic.
5. Reserve a Kauai Rental Car
No matter where you stay in Kauai (or any island in Hawaii), you're going to want to rent a car in Hawaii.
That's because some of the best things to do in Kauai require driving and Kauai doesn't have amazing public transportation.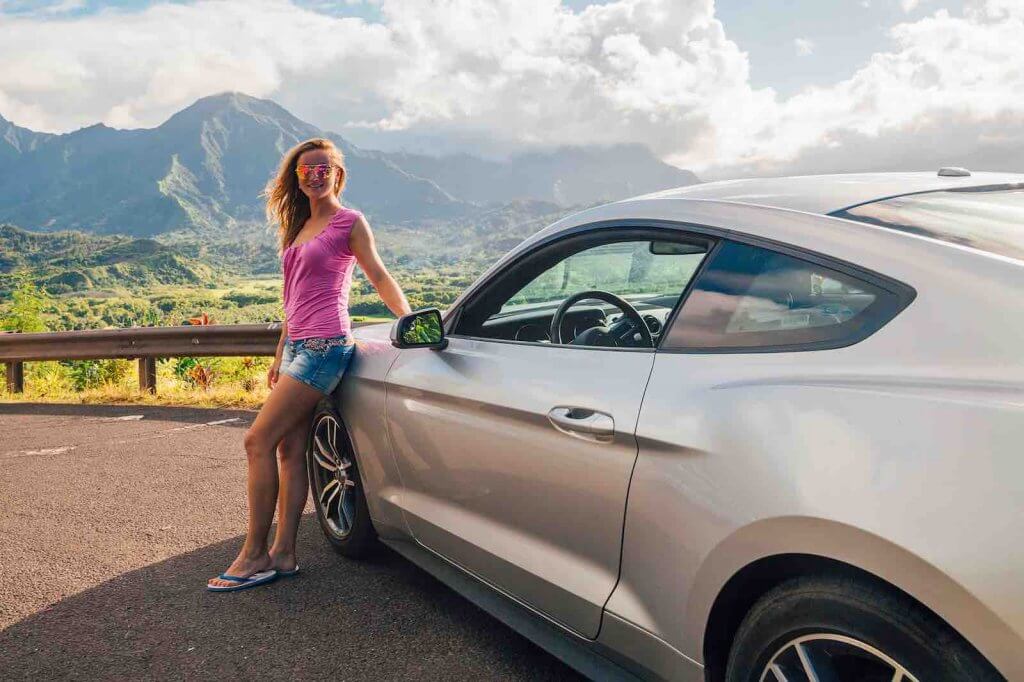 And you won't find as many Kauai tour companies that will pick you up at your resort (unlike if you're staying in Waikiki on Oahu.)
One of my biggest Kauai car rental tips for families is to bring your own car seat rather than renting one from the car rental company.
That way, you know it's the right fit for your child and your child is already comfortable in it.
Driving a Hawaii rental car will also save you a lot of time as you can choose how long you'd like to spend anywhere and you won't have to plan ahead so much.
I really recommend downloading the Kauai Shaka App. It's a GPS-oriented Hawaii travel app that will give you an audio tour of the places you are driving near. It's affordable and packed with tons of information. DOWNLOAD THE APP.
One of the best places to rent a car on Kauai is through Discount Hawaii Car Rental. They get amazing deals on national brands like Avis, Thrifty, Enterprise, Budget, Dollar, Alamo, and Payless. Check out the latest prices and more details.
If you don't have a driver's license, your best bet is to stay at a resort where you can walk to restaurants and attractions or one that has a shuttle. And book tours that pick you up.
6. South Shore is the Sunny Side
The reason why the most popular place to stay on Kauai is Poipu is because it's known for being the sunny side of the island.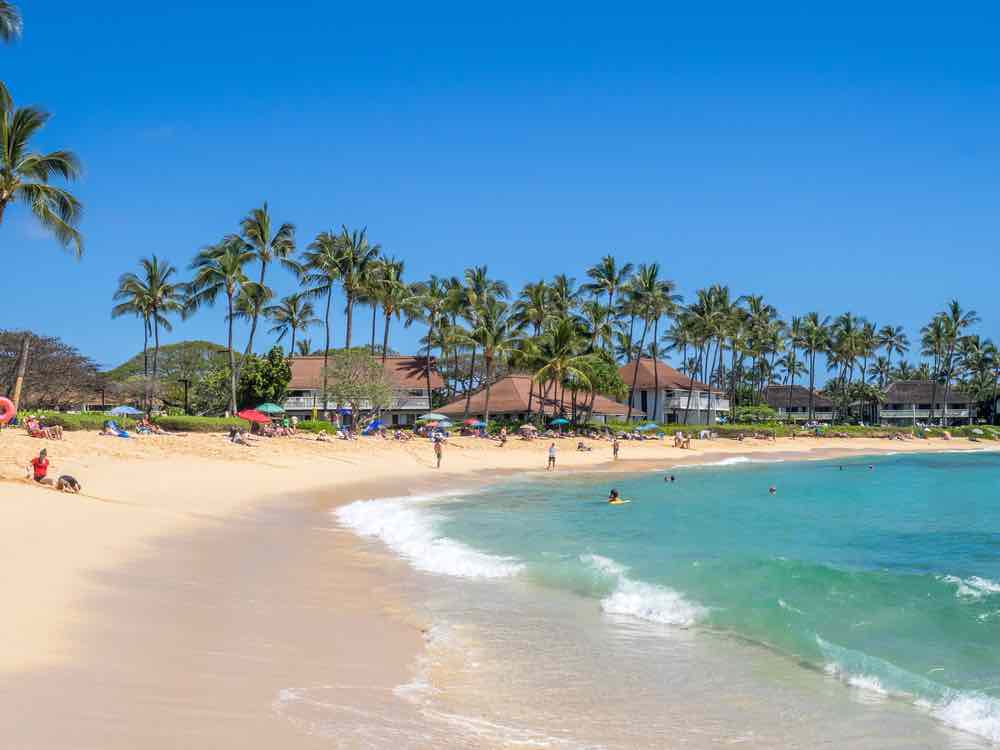 It can be raining everywhere else on Kauai, but there's a good chance you'll find at least a pocket of sun on the South Shore.
If you are heading to Kauai in winter, I strongly suggest you book your hotel/resort in Poipu to maximize your sunny days during rainy season.
For the rest of the year, keep the South Shore as a backup plan in case it's raining on the North or East Shore.
7. Kauai Has an Awesome Food Scene
In the past decade or so, Kauai has really stepped up in the culinary world.
Here, you'll find tons of tasty food trucks (many of which have now launched brick and mortar restaurants), snack shacks, and upscale dining.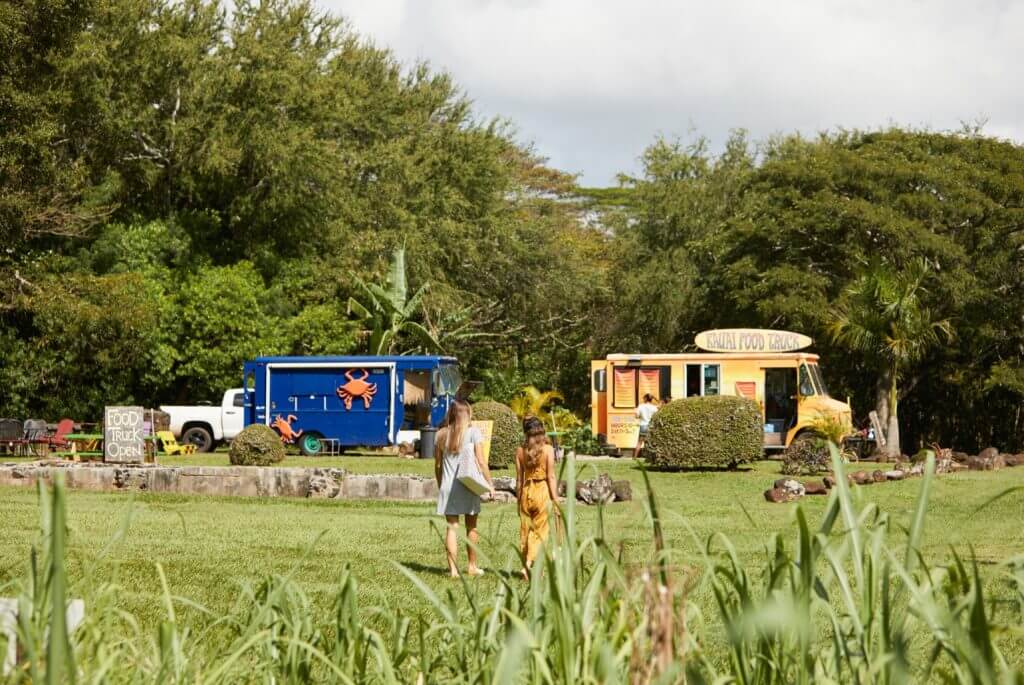 Kauai is also known for having a variety of vegan/vegetarian restaurants, lots of organic food, and many farm-to-table restaurants.
They also have a really cool series of Kauai Food Tours that take you to all the best spots to try some incredible food. Find the best prices here.
8. Need Reservations for Haena
A popular place to visit on Kauai is Haena State Park. This is located at the end of the road on the North Shore.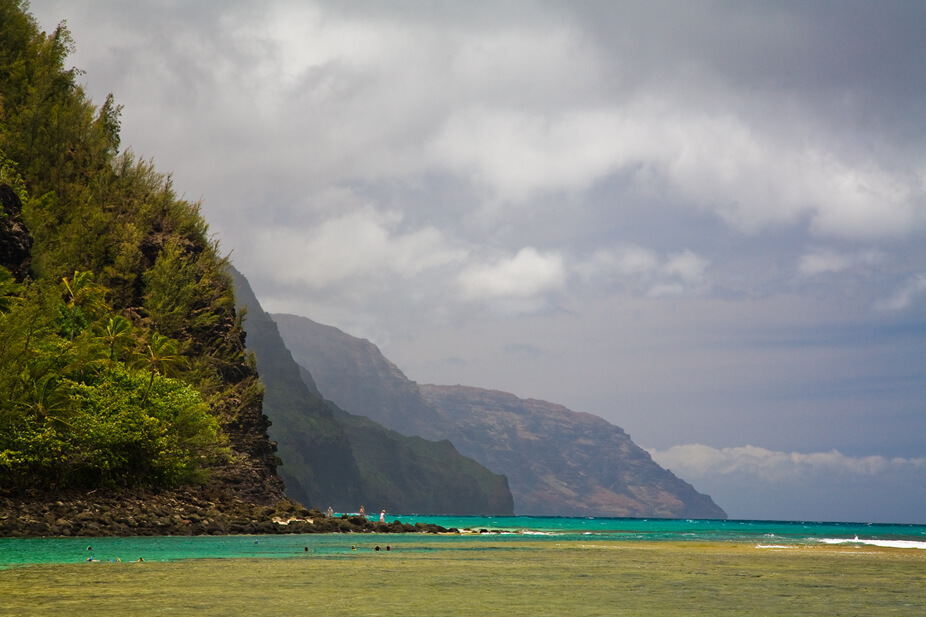 People like coming here to enjoy Ke'e Beach, see the hula mound, or go hiking to Hanakapiai or into the Kalalau Valley.
Parking has been an issue there for a long time, so a couple of years ago, they made it a reservation-only park.
They have reservations for 100 cars each day in their parking lot. But, they also have a shuttle that can take you to the park. Both require advance reservations.
Make your Haena State Park reservations here
9. Check Weather Before Visiting Waimea Canyon
I'll never forget the time that my friend and I woke up super early and drove up to the Waimea Canyon only to see a sea of thick fog covering up the view.
It was SUCH a let down.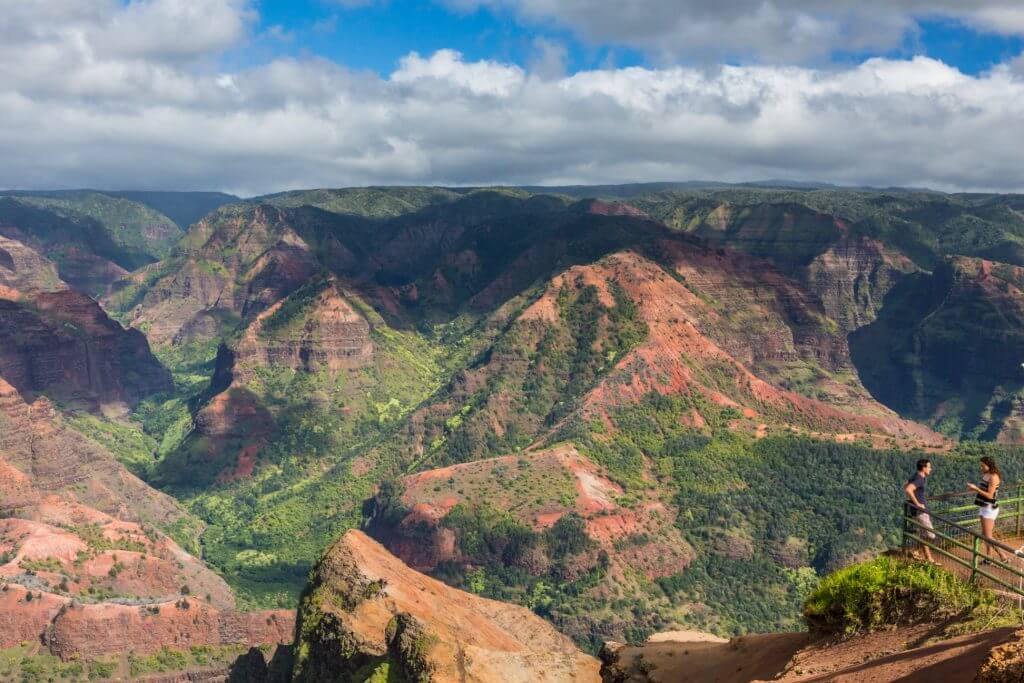 But we were young and didn't think about checking the weather before we headed out. Don't make that mistake!
And since it's a bit of a trek, consider spending a few hours hiking at Waimea Canyon or continuing up to Kokee State Park to explore a bit.
It's definitely one of the best things to do on Kauai under $10!
10. Not All Kauai Luaus are the Same
A lot of times, I hear people say that you only need to do a luau once because it's all the same.
As a professional hula dancer, I can emphatically say that most Kauai luaus are special in their own way.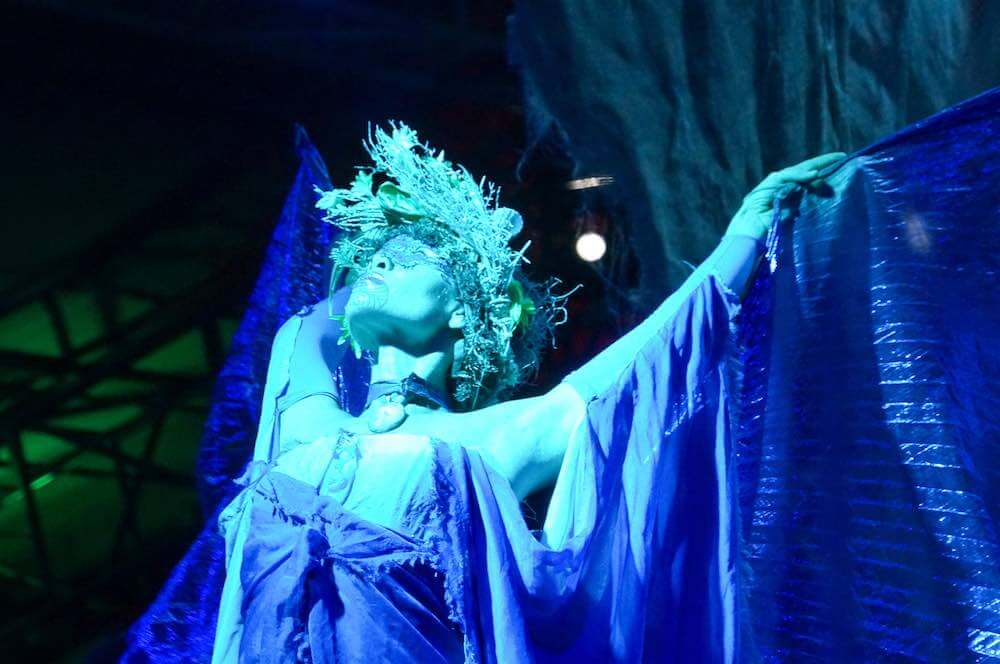 One of our all-time favorite Kauai luau experiences is the Smith Family Luau. You can take a boat ride to Fern Grotto first, then explore their amazing garden, and then head to the luau. Find best prices and check availability.
And there's Luau Kalamaku, where you can take a train ride around Kilohana Plantation and then experience a theatrical storytelling experience about how Polynesians came to Hawaii. Find the best prices here.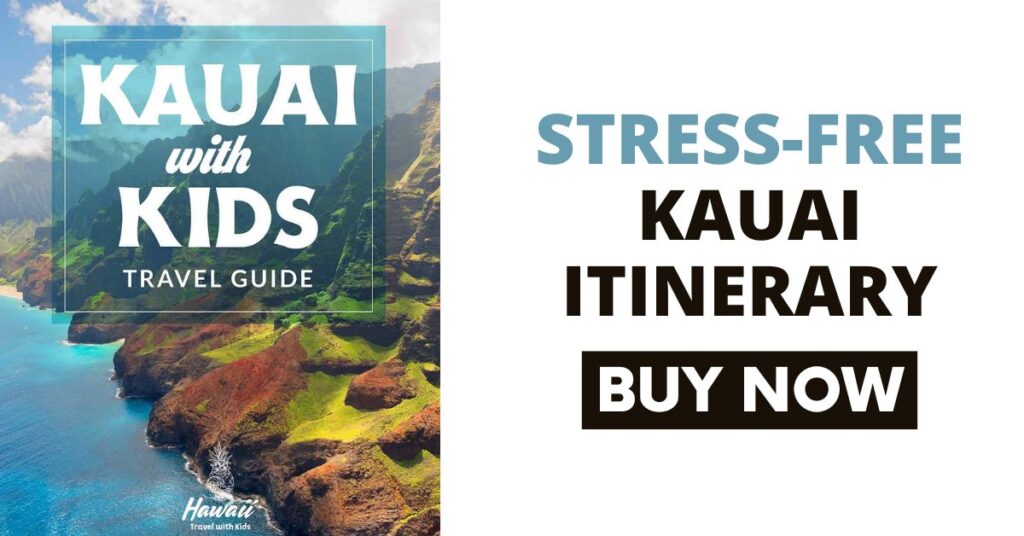 And there you have it! My top Kauai tips for newcomers who want to plan a trip to Kauai like a pro!