Hoping to do some snorkeling on Kauai? Here are the 9 best places for Kauai snorkeling you'll want to add to your Kauai itinerary, keep scrolling down for all the info!
This best snorkeling on Kauai post was originally published September 21, 2019 and was updated November 7, 2021 and contains affiliate links which means if you purchase something from one of my affiliate links, I may earn a small commission that goes back into maintaining this blog.
Don't Want to Scroll? Here Are the Top Kauai Snorkeling Spots
hide
One of our favorite Hawaiian islands is Kauai. That's because there are so many amazing things to do, places to eat, and gorgeous sights.
When it comes to snorkeling in Hawaii, finding the best spots while visiting can be a lot of research. Oahu and Maui have some pretty nice places to snorkel, but I think Kauai has them beat.
If you're planning a trip to Kauai, one of Hawaii's islands, you'll be excited to know that you're actually headed to an island with some of the best beaches and snorkeling destinations in the world.
With this good news, the only thing you need to worry about is where you're headed. Lucky for you, we get our source from the best advice out there from a local expert.
These are the very best places to snorkel in Kauai.
Keep scrolling to find out the best Kauai beaches for beginner and advanced snorkelers. And see where to go snorkeling on Kauai with kids. If you're looking for Kauai snorkeling tours, click HERE.
Here are 9 of the best Kauai snorkeling spots that you will find.
Want to skip all the planning and just access my detailed Kauai Itinerary complete with daily schedules, kid-friendly activities, and travel hacks? Click the button below.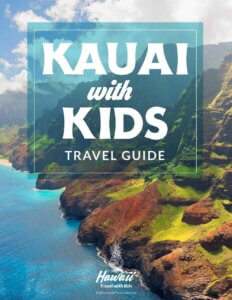 Kauai Hawaii Snorkeling FAQs:
WHAT SIDE OF KAUAI IS BEST FOR SNORKELING?
While you can snorkel on all of the sides of Kauai, most visitors prefer snorkeling on the South Shore (mainly in Poipu.) The water is usually calmer and it's a great opportunity to see Hawaiian Green Sea Turtles.
DOES KAUAI HAVE GOOD SNORKELING?
We think so! Kauai has 50 miles of beaches, so there are tons of spots for snorkelers at all levels. And many Kauai beaches are kid-friendly, so the whole family can snorkel together.
WHERE CAN YOU SNORKEL IN WINTER IN KAUAI?
During the winter in Kauai, the ocean waves can get pretty rough, especially on the North Shore. That's why we recommend snorkeling on the South Shore or West Shore during November-February.
WHICH HAWAIIAN ISLAND IS BEST FOR SNORKELING?
They all have some pretty epic Hawaii snorkeling spots. I have a full guide on Maui snorkeling and Oahu snorkeling if you want to take a look and see for yourself.
ARE THERE SHARKS IN KAUAI?
Yes. It's always good to check the news to see if there are any shark encounters at particular beaches before heading into the water.
WHAT TIME OF DAY IS BEST FOR SNORKELING ON KAUAI?
The most important factor is the tide schedule. You'll want to snorkel when it's high tide and the sun is out, so you'll have the best visibility. Many people like to snorkel in the late morning or early afternoon since that's when the sun is at its highest. Other people prefer snorkeling in the early morning to see a variety of fish and sea life.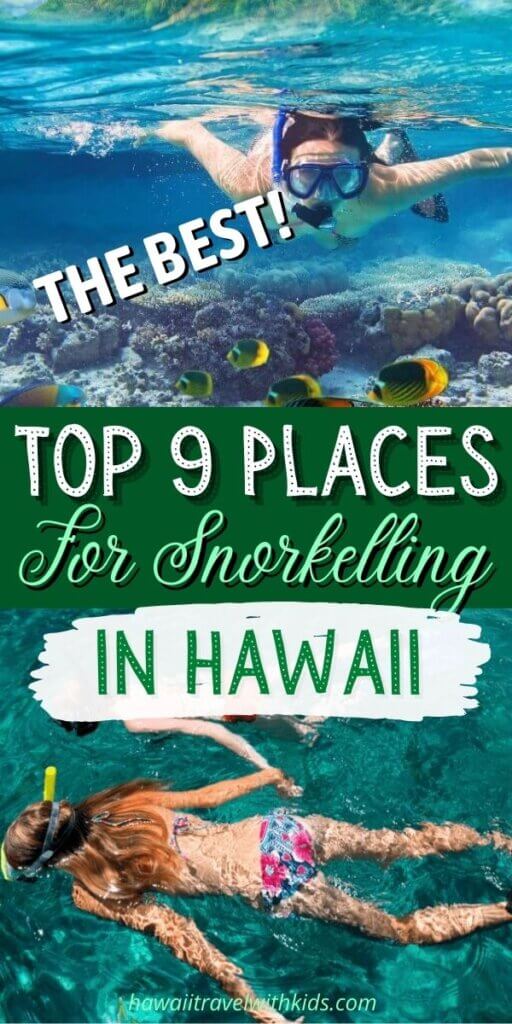 The Best Snorkeling Beaches in Kauai
On the northern seashores of Kauai, lies Tunnels Beach, (Makua Beach) a horseshoe-shaped bay filled with huge coral formations.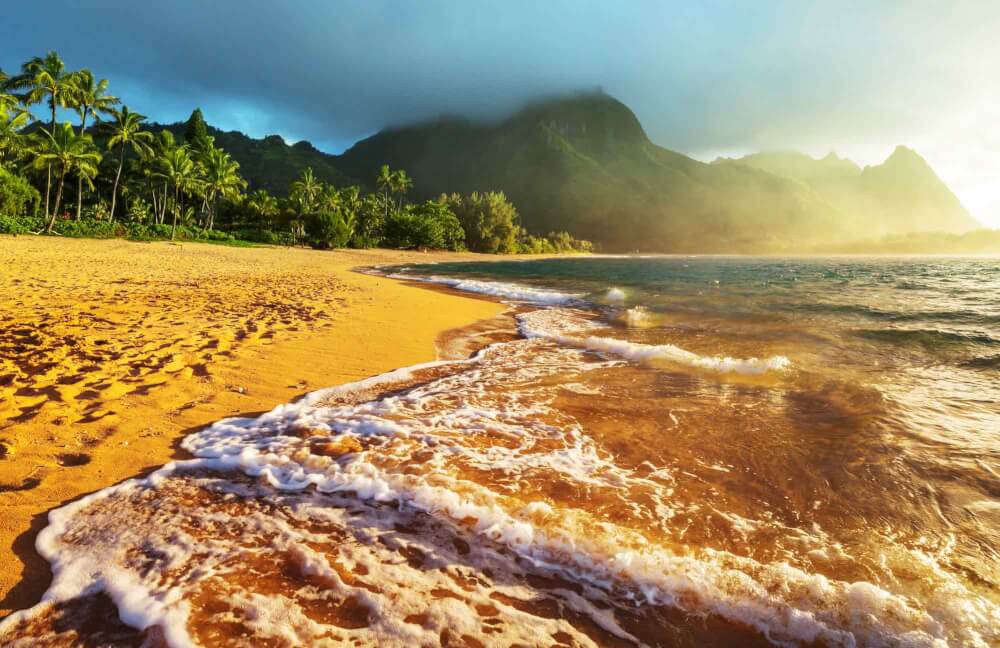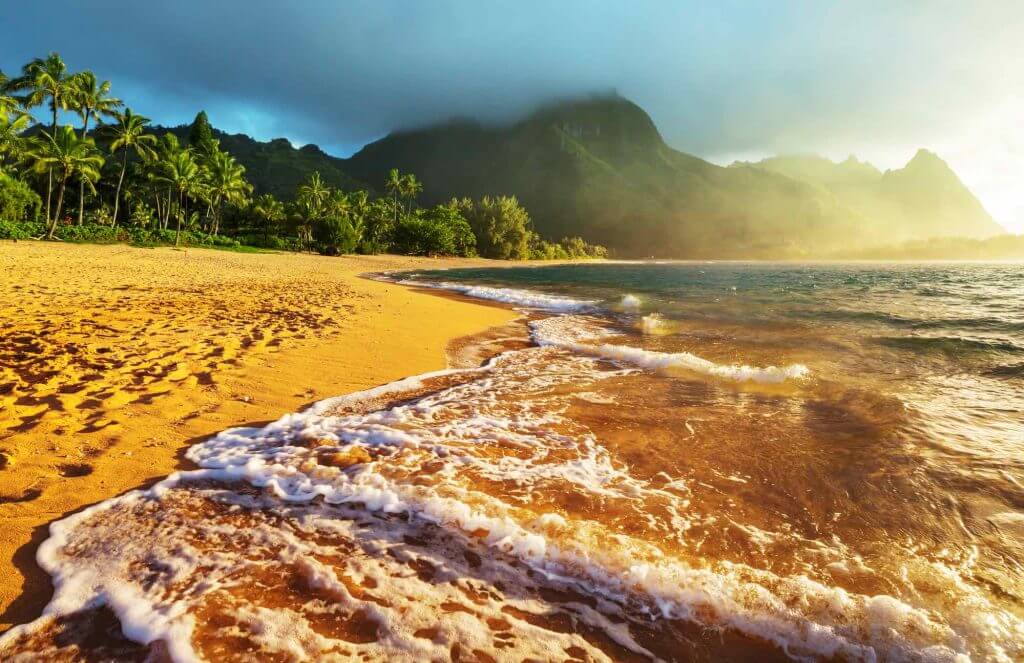 Many people claim Tunnels Beach has the best snorkeling in Kauai.
This is considered an advanced snorkeling location because of the size and power of the strong currents.
If you're there snorkeling at the right time, you might catch schools of colorful fish of all different species and even a visit from Galapagos sharks.
This snorkeling destination is a seasonal location because, in the winter, strong winds and currents make it much more dangerous.
Be aware that Tunnels Beach can get overwhelming and crowded with visitors (since it's one of the most popular Kauai snorkeling beaches), so plan to get to the beach early.
One last important note: make sure that you use the restroom and plan to bring some food beforehand. There are no restaurants or restrooms anywhere nearby.
A great snorkeling beach for both beginners and advanced individuals alike would be Poipu Beach Park.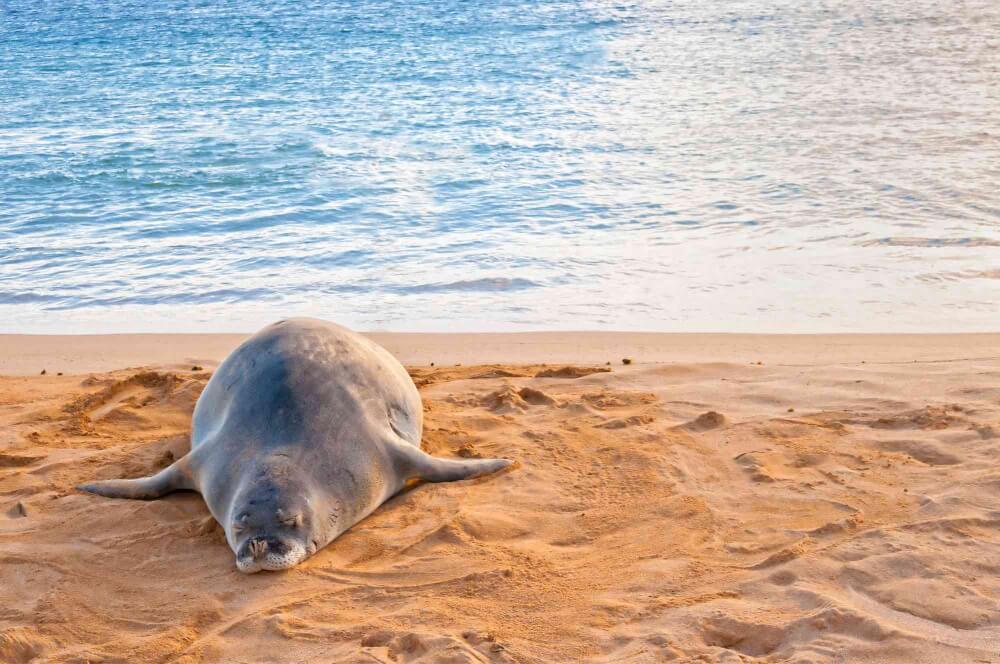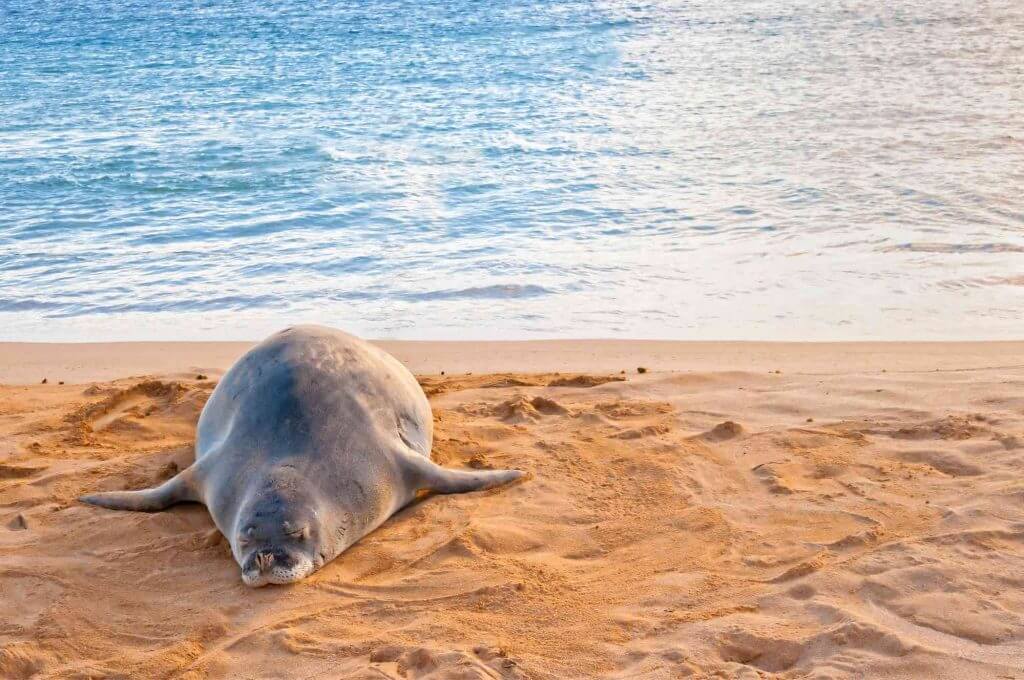 This is one of my favorite places to snorkel in Kauai because the water is usually calm and it's easy to snorkel with kids.
It's actually two beaches that are separated by a tombolo with a tiny island not too far out to sea.
While this snorkeling spot doesn't have as much sea life around as some ideal snorkeling spots, you will still see the occasional seal or sea turtles and other species of fish.
Believe it or not, the summertime is actually the worst time for Poipu snorkeling, so check with a lifeguard on the conditions of the currents.
Find out more fun things to do in Poipu
3. HEAD TO NUALOLO KAI BEACH FOR SNORKELING ON KAUAI
Located close to an ancient fishing village on the Na Pali coast, Nualolo Kai Beach is a unique snorkeling destination.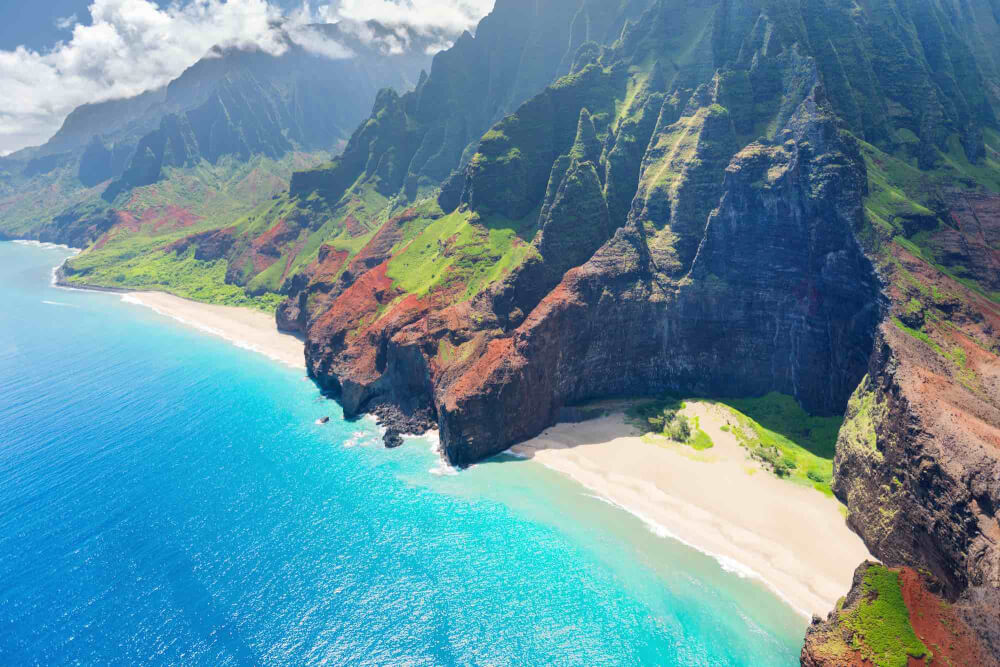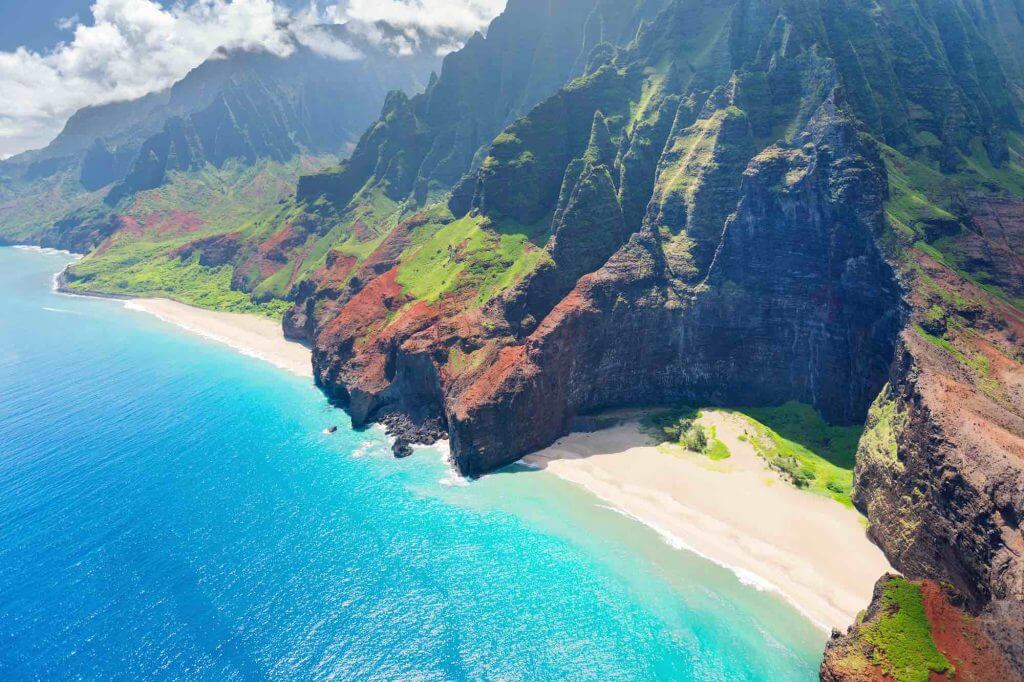 That's because there's only one way of getting there, by an authorized boat landing.
Not only does that make this Nualolo Kai snorkeling experience more intimate, but the water itself seems to be clearer around this point of the beach.
The majestic towering mountains that are above you on this beach make this spot even more incredible.
With the colorful fish, plentiful coral, and surrounding beauty, this very well might be one of the most beautiful places on earth.
Some people call Pali Ke Kua Beach, Hideaway Beach, perhaps because it's easier to say, or how you get there.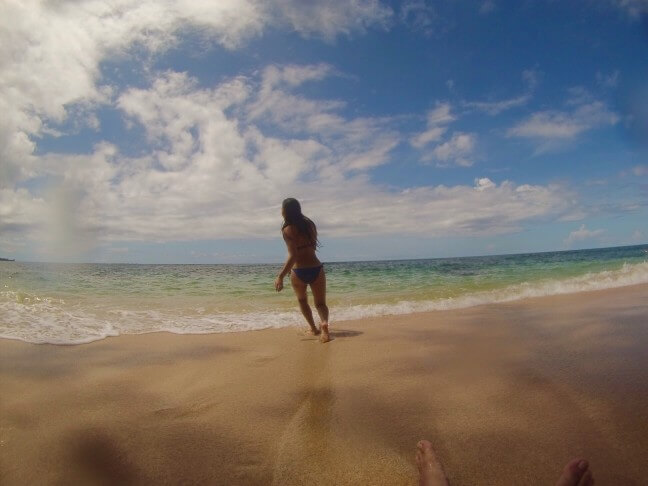 Hideaway Beach is located on Kauai's North Shore and can be a bit tricky to get to.
To reach this location, you'll have to be willing to go for a bit of a hike and climb, using rope, from the Pali Ke Kua condos.
If you can get past all that, this beach has shallow clear-blue water teeming with fish. And it's one of the top Kauai snorkel spots!
Plus, it's pretty convenient if you are already staying up in Hanalei or Princeville. And because it's hard to get to, it's usually less crowded than other Kauai beaches.
Hanalei Bay isn't the most ideal location on this list for best snorkeling spots in Kauai but still has beautiful features nonetheless.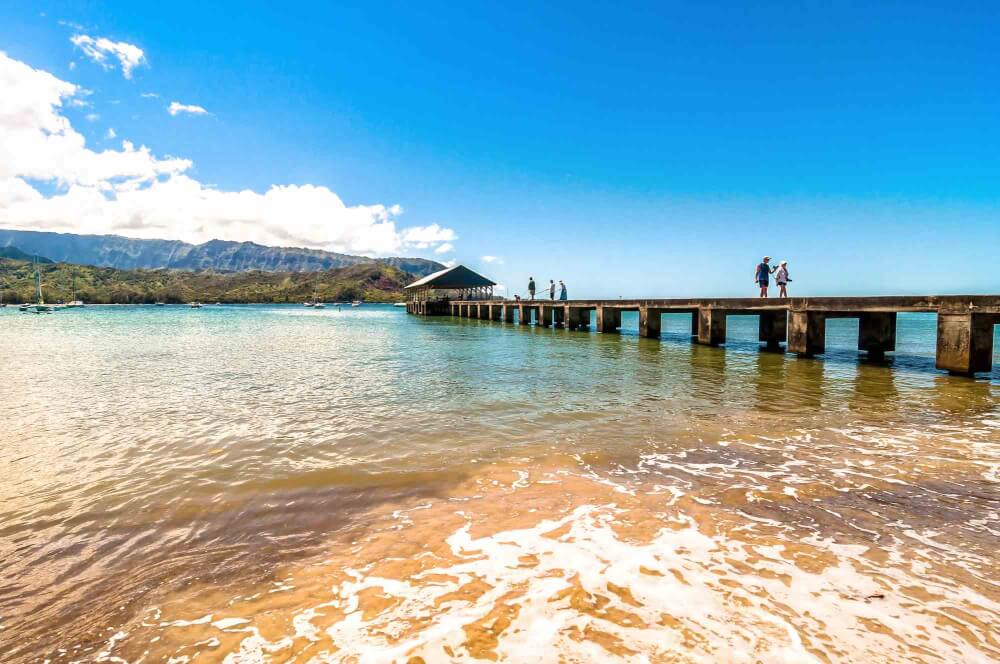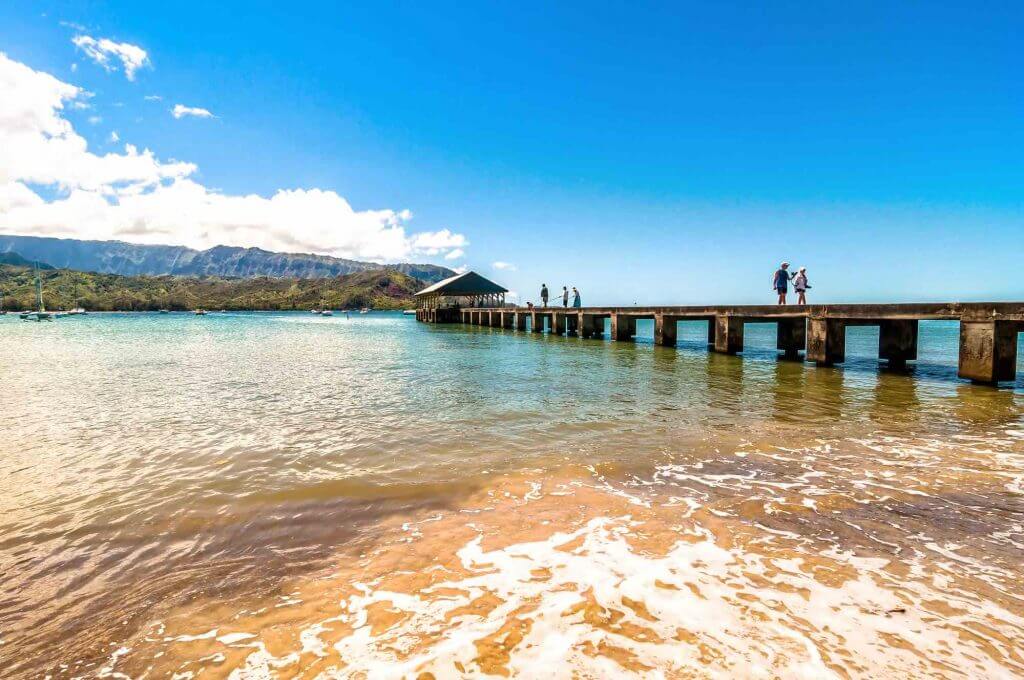 Because of the sandy bottom and lack of reefs along the ocean floor, many locals would tell you to snorkel elsewhere.
For a little secret, the best location for snorkeling in the area can be found along the western edge of the bay.
But you don't have to take my word for it if you want to explore.
Queen's Bath is by far, the most challenging snorkeling spot to get to on Kauai. In fact, it's downright dangerous. That's what makes this secluded spot even more special.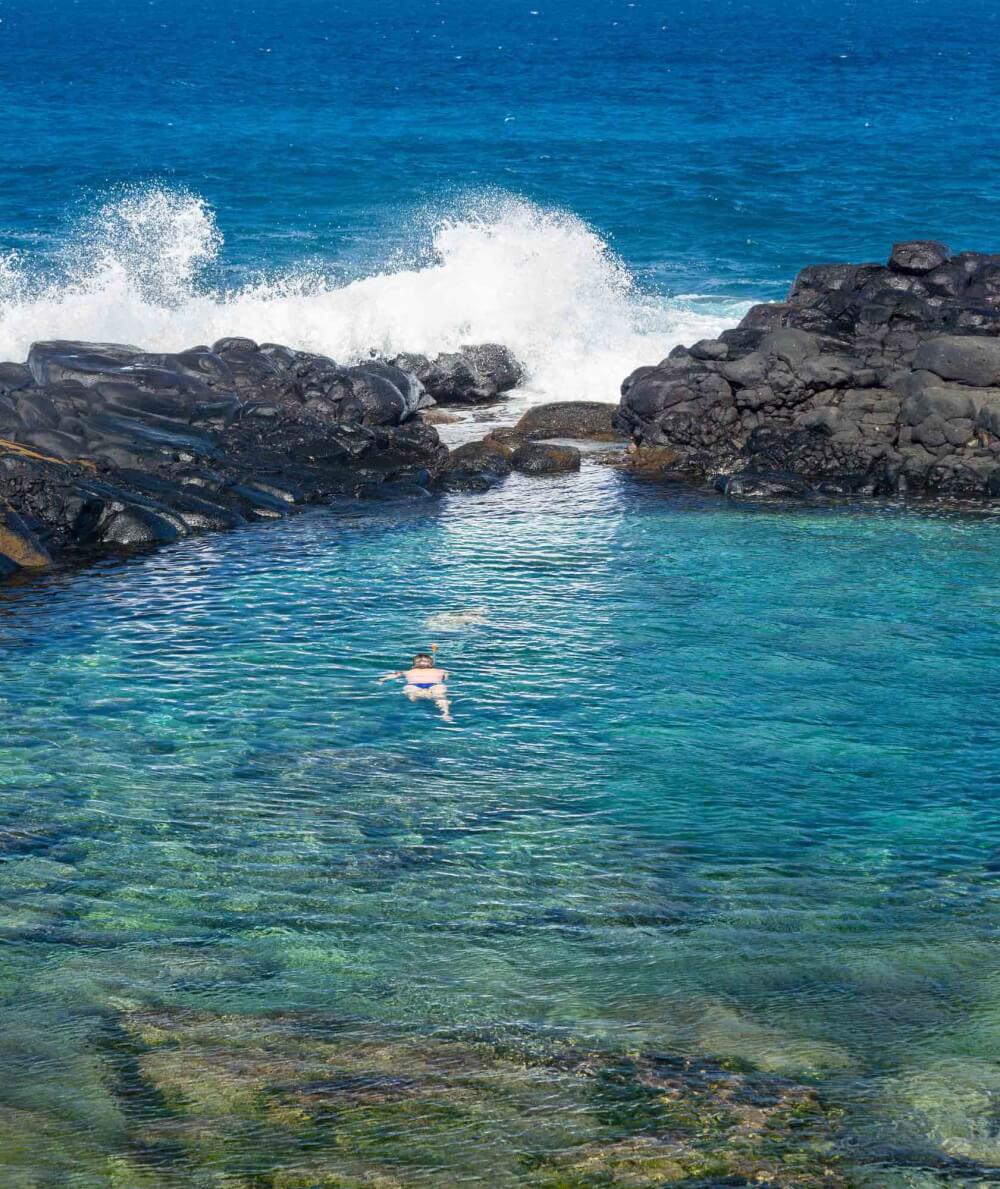 You'll have to take a muddy and slippery hike through all kinds of terrain. Always be cautious.
Once you get there, there's a large pool created and surrounded by countless rocks and lava formations.
This enclosed tide pool is neat, and something you don't see every day.
There are also decent snorkeling spots in areas around the pool for you to see under the water.
Lawai Beach is sometimes referred to as the Beach House Beach because of the Beach House Restaurant.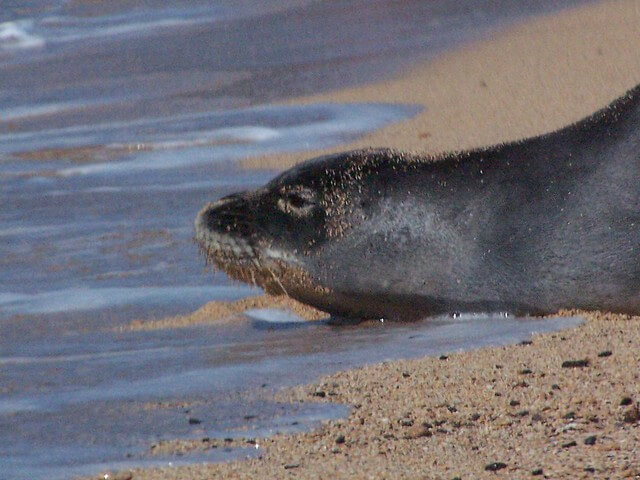 That reason alone is enough for you to head to this beach. Plan your meal time reservations for around sunset for a gorgeous dinnertime setting.
Lawai Beach is a small, rocky beach with perfect conditions and beautiful surroundings.
The snorkeling here is great too because of the large rock wall and calmer waters, ideal for spotting different colorful species of fish, seals, and sea turtles.
8. KE`E BEACH FOR SOME OF THE BEST SNORKELING ON KAUAI
Another beach along the northern shores of Kauai resides Ke'e Beach.
This beach is in a far more secluded area because of the long scenic drive, yet still brings in huge crowds.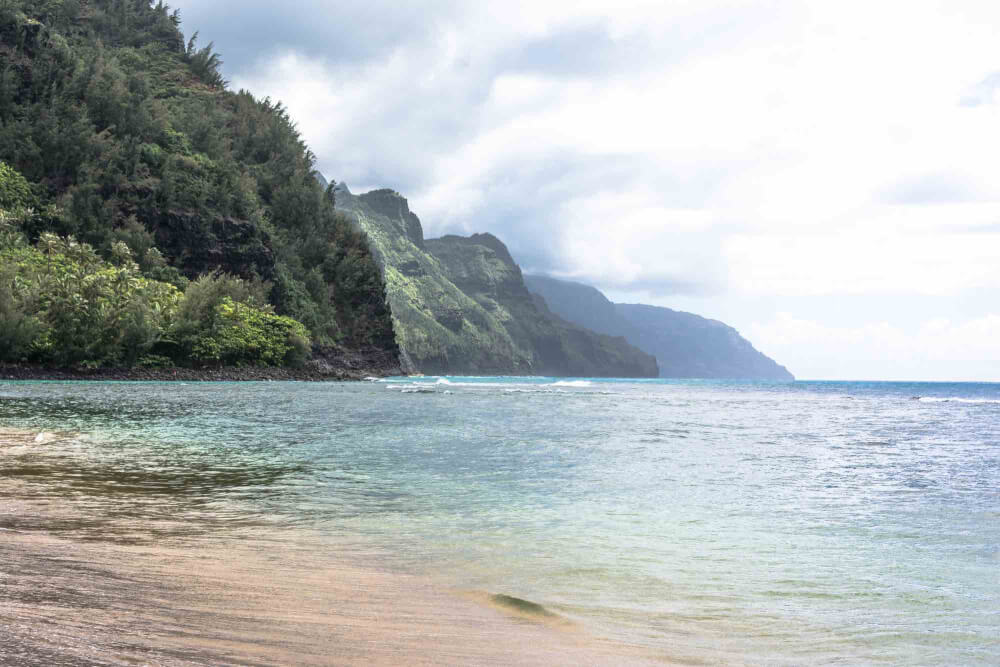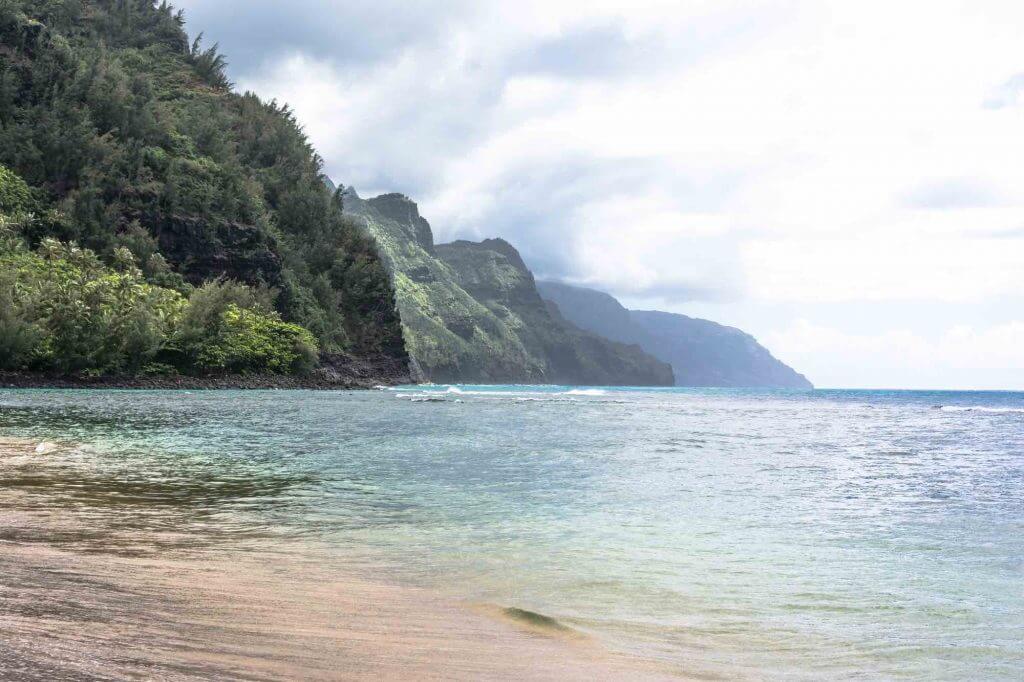 It's actually the perfect snorkeling spot for beginners and less-experienced snorkelers because of the calmer currents, due to the protective reef formations.
Always be attentive to where the reef is so that you don't get taken too far out to sea.
At the right times, you may notice green sea turtles, parrotfish, raccoon butterflyfish, triggerfish, yellow tang, and many more.
Your whole family, young or old can enjoy snorkeling at Lydgate Beach Park.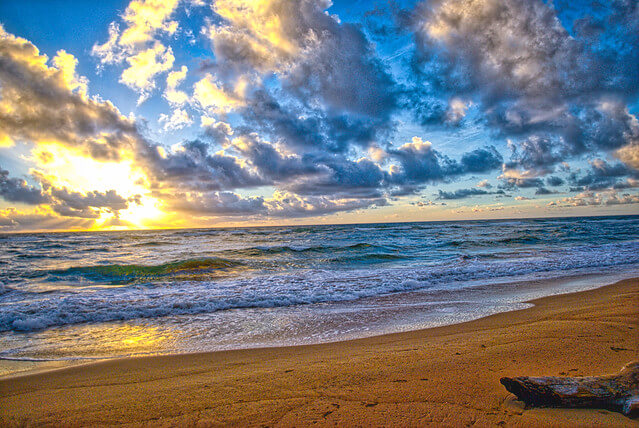 That's because two pools were created by closing them off from the ocean and from strong currents. Because of this, it's one of the best beaches in Kauai for swimming.
While this might seem disappointing to some, there are openings for fish to still come in and out so that you can swim alongside them.
For the more expert snorkelers, there are spots beyond the pools where you can swim, but you should know, this area is not covered in sea life and fish like other great snorkeling areas.
Snorkeling Kauai Wrap Up
These are 9 spots for the best snorkeling Kauai has to offer. Now you know where to snorkel in Kauai on your own. I also have a list of awesome Kauai snorkeling tours worth booking.
If you're planning a visit soon, where will you head to get your Kauai snorkeling fix?
Looking for more articles about Hawaii snorkeling? Find out the best places to snorkel on Maui and Oahu!