Are you thinking about planning a trip to Maui in May? Find out some of the best things to do in Maui in May that are worth adding to your itinerary!
This list of things to do in Maui in May was written by Hawaii travel expert Marcie Cheung and contains affiliate links which means if you purchase something from one of my affiliate links, I may earn a small commission that goes back into maintaining this blog.
Planning a vacation to Maui in May?
Traveling to Hawaii in May is a fantastic way to spend a vacation. May is a great time of year to visit Maui. This is because there is no shortage of things to do and activities to participate in.
Visiting Maui in May is sure to be an experience you will never forget. With so many wonderful events and activities that take place in Maui during the spring months, there is something that everyone will enjoy.
From the fantastic temperatures in Maui in May to all the beautiful sights and sounds, you won't want to delay booking your trip.
Don't have time to read a bunch of Hawaii blog posts and reviews? Here are some of our top picks for visiting Maui.
Popular Maui Tours/Activities
Favorite Maui Resorts/Hotels
Andaz Maui (this is a luxury resort with the best luau on Maui)
Honua Kai Resort & Spa (this is one of our personal favorites because there are tons of pools and there are condo options)
Want to Rent a Car in Hawaii?
One of the best places to rent a car in Hawaii is Discount Hawaii Car Rental because they get the best rates from top national companies like Alamo, Dollar, Thrifty, Avis, Enterprise, Budget, and Payless.
Want to skip all the planning and just access my detailed Maui Itinerary complete with daily schedules, kid-friendly activities, and travel hacks? Click the button below.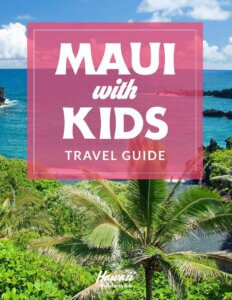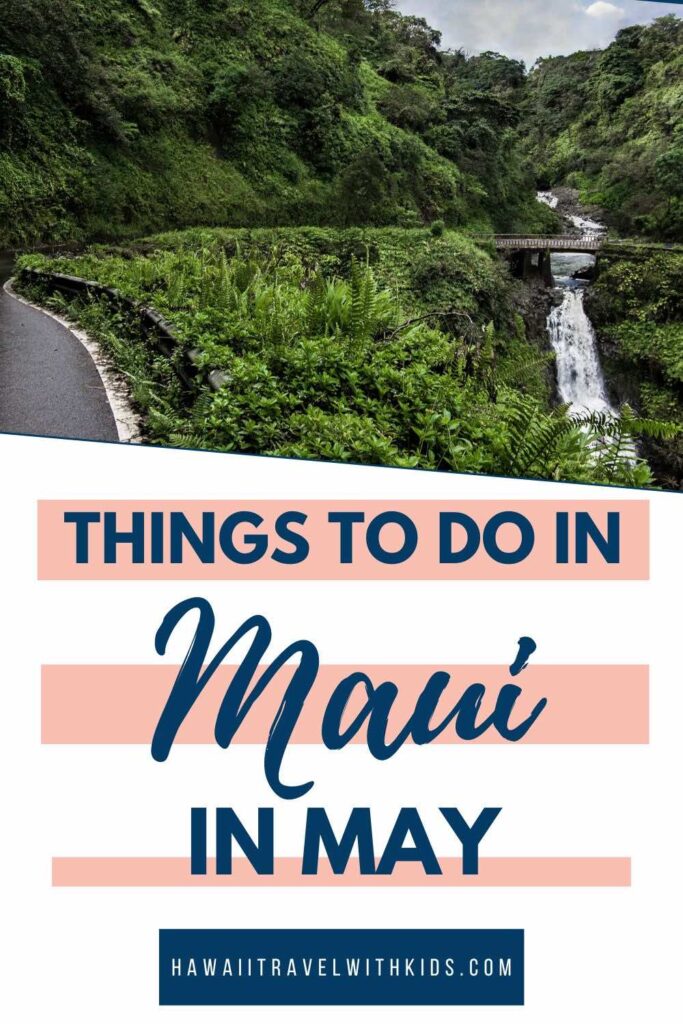 Weather in Maui in May
The Maui Weather in May is gorgeous. As Spring in Hawaii starts, the temperatures begin to soar, the sun is out longer and the rain has dissipated.
Maui Temperature in May
Visiting Maui in the month of May is a great way to take enjoy some amazing weather.
The average Maui temperature in May gives visitors several opportunities to enjoy the great outdoors and take in all the beauty that Maui offers.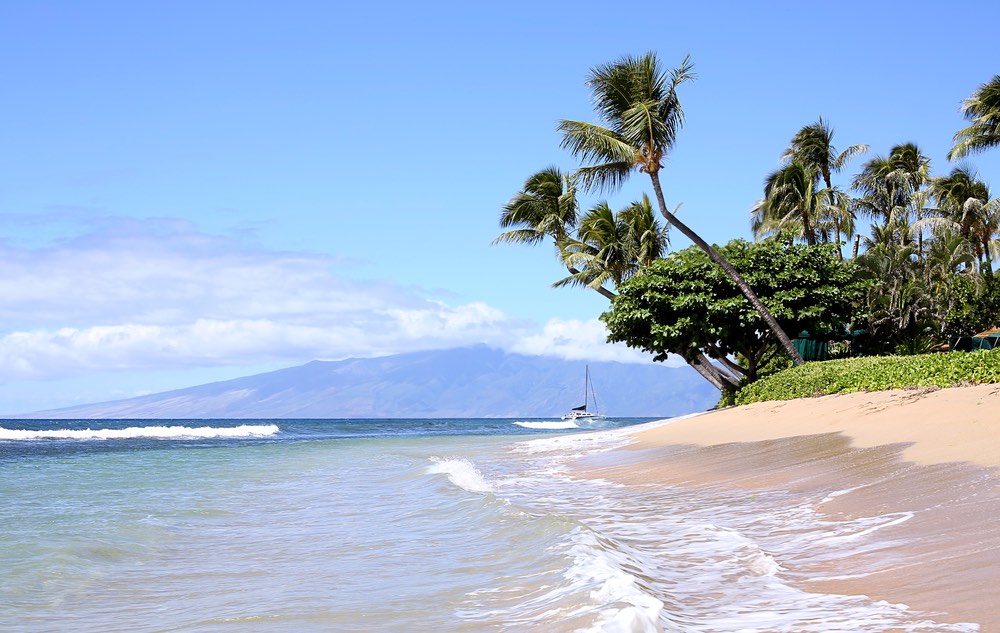 May is known as a warm month in Maui. The temperature during the day is an average of 87 degrees Fahrenheit. During the night and evening hours, you can expect lows around 68 degrees Fahrenheit.
Maui Weather in May
The weather in Maui in May is generally warm and beautiful. You can expect around 9 hours of sunshine in the daytime, making it a great time of year to go soak up some sun on a Maui beach.
For more information check out What to Expect During Springtime in Hawaii.
What to Wear in Maui in May
If you are planning a trip to Maui in May, you may be wondering what you should pack for your trip. The weather, while mainly sunny and dry may require you to pack a few items to ensure you are prepared.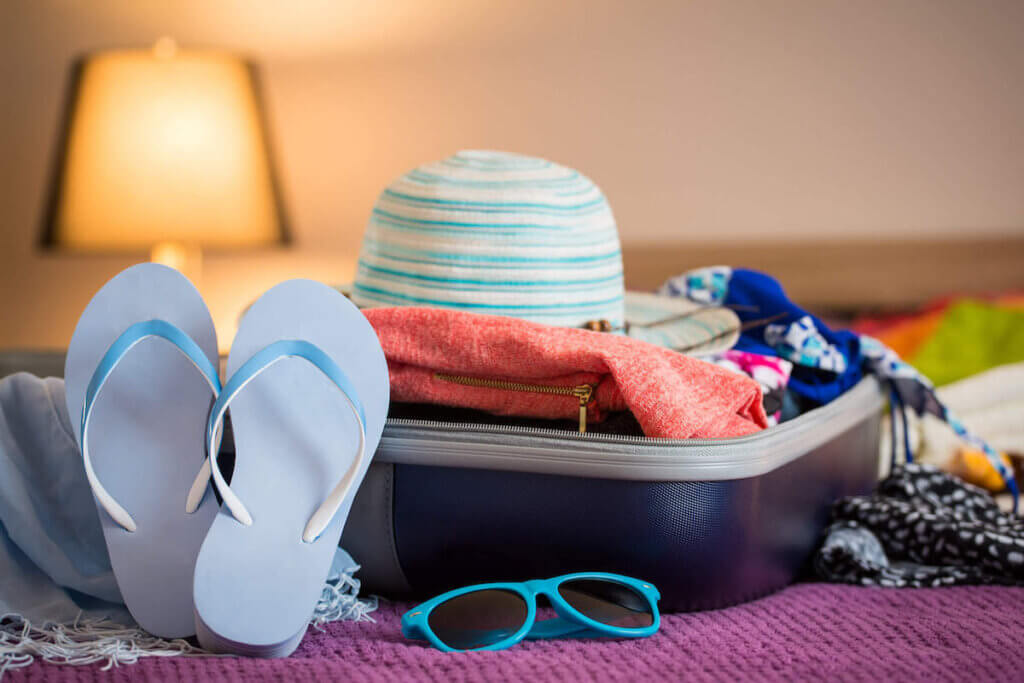 Packing normal beach wear like swimsuits, flip flops, sunglasses and lots of shorts and t-shirts is critical. You will probably spend most of your time in summer attire while in Maui in May.
You will also want to ensure that you pack a few warmer items in case you plan on visiting cooler climates or taking part in sunset and evening activities in Maui.
Things to do in Maui in May
There are many fantastic things to do when visiting Maui in May.
Whether you choose to celebrate Lei Day, Mother's Day, or take in another of their amazing events or festivals, you are sure to find a few things you find exciting to participate in.
Lei Day in Hawaii
May Day is Lei Day in Hawaii and is celebrated on Maui every year. On May 1st, people gather to celebrate.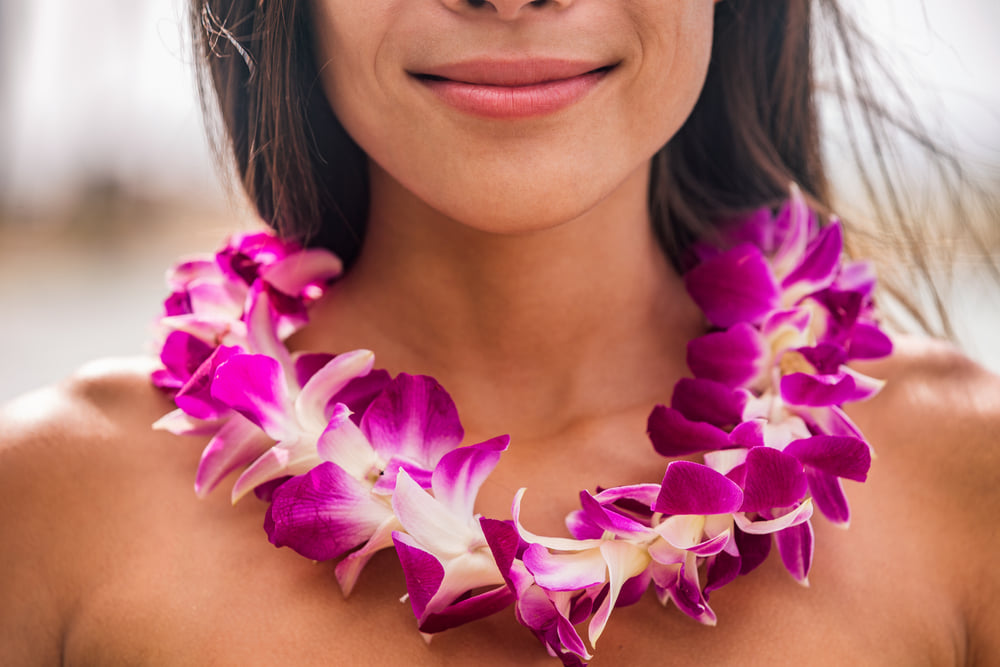 Lei Day honors the major role that leis play in Hawaiian Culture. Each island in Hawaii has its own type of Lei. Maui's lei is pink and called the lokelani rose.
The importance of the Lei to those who call Hawaii home is huge. Celebrate Lei Day in Maui with some wonderful events and festivals.
Learn more about Lei Day in Hawaii and check out Hawaii Lei Day Celebrations + Hawaii Activities for Kids.
Lei Day Heritage Festival
Every year to celebrate Lei Day in Maui, there is a huge festival. The Lei Day Heritage Festival takes place at the Bailey House Museum at Hale Hōʻikeʻike.
This is a free event that features a lei contest, live music, entertainment, food, and more.
Book a Family Photo Shoot
Whenever we travel to Hawaii, we almost always book a family photo shoot with Flytographer. They are super easy, affordable, AND it guarantees that I'll be in some photos. You can get $25 off if you book through this link or use the code HAWAIITRAVEL.
Maui Arts and Cultural Center
The Maui Arts and Cultural Center puts on an annual Lei Day Concert. It features some of Hawai'i's most talented musicians.
Here you can relax on the grass and enjoy some wonderful entertainment and celebrate Lei Day the Hawaiian way.
Mother's Day in Maui
There are several great ways to celebrate Mother's Day in Maui. In fact, Mother's Day in Hawaii is a great way to honor the Mother figure in your life.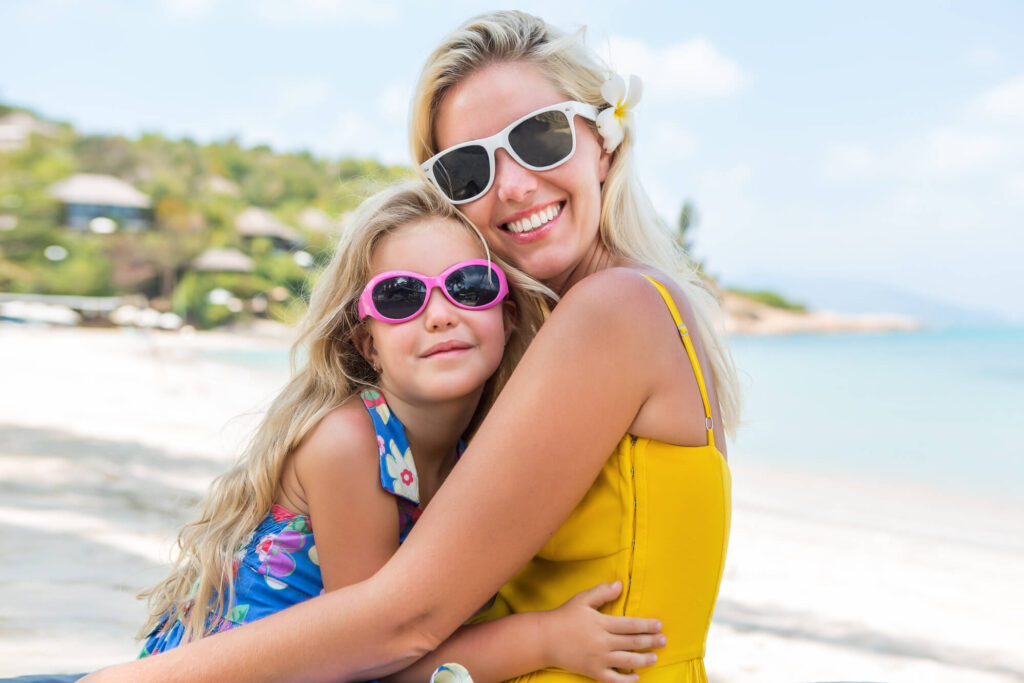 There are many different events and activities you can do in Maui on Mother's Day.
Mother's Day Brunch
There are several fantastic locations in Maui that offer a delicious Mother's Day Brunch. If you are celebrating mom while on the island, book a delicious meal to enjoy.
Duke's in Maui offers a delicious array of food for mom to enjoy on her special day. Choose from pancakes to fried rice and everything in between.
Mother's Day Sunset Dinner Lahaina
This Mother's Day Sunset dinner is a great way to celebrate mom in Maui. Featuring spectacular views of the West Maui Mountains, the Pacific Ocean, and neighboring islands, this 2-hour cruise is sure to take her breath away.
Enjoy a delicious dinner with your family all while watching the gorgeous Maui Sunset.
Book your Mother's Day Sunset Dinner to ensure your spot.
Visit How to Spend Mother's Day in Hawaii to get more great ideas for Mom's special day.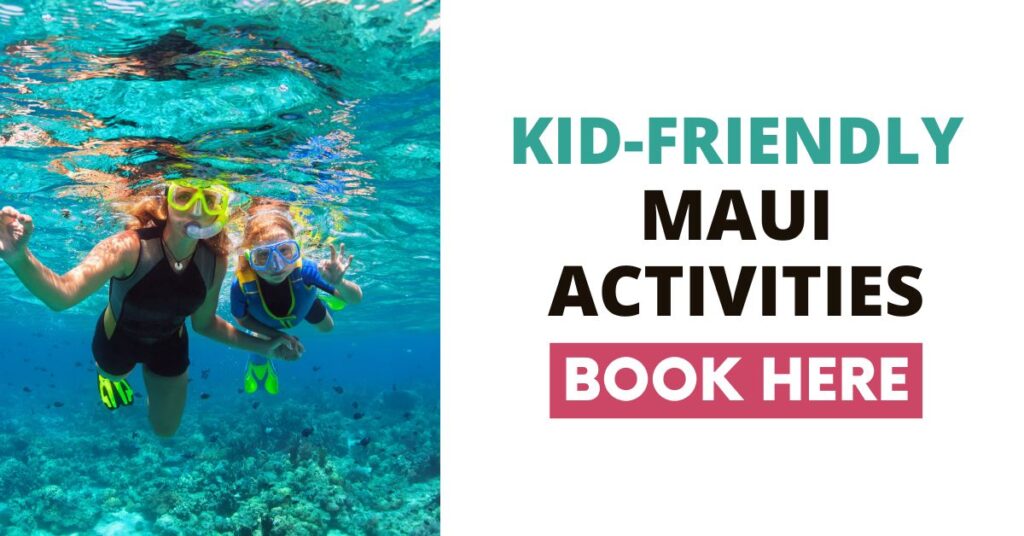 Top 10 Attractions in Maui in May
There are many exciting attractions in Maui in May. If you are looking for fun things to do in Maui, there are plenty of wonderful attractions to choose from.
1. The Lahaina Historic Trail
Start your walk at Baldwin Home Museum. It is the oldest surviving house on the entire Island. Then take your time and visit the lighthouse, courthouse, and more.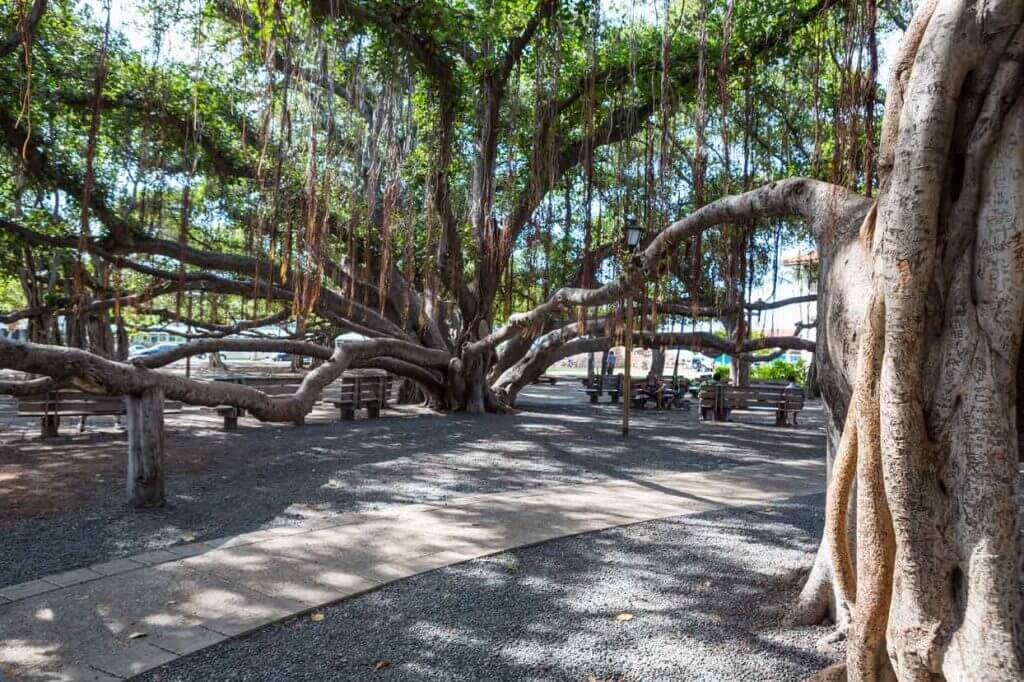 Once finished you will find yourself at the legendary Banyan tree. The tree itself is over 145 years old and has grown 16 different trunks. At over 60 feet tall it is the tallest Banyan tree in all the United States.
This historic trail explores over 500 years of history and approximately 65 different sites in Lahaina town.
2. Seven Sacred Pools
The pools of 'Ohe'o, also known as the Seven Sacred Pools, offer up the swimming experience of a lifetime.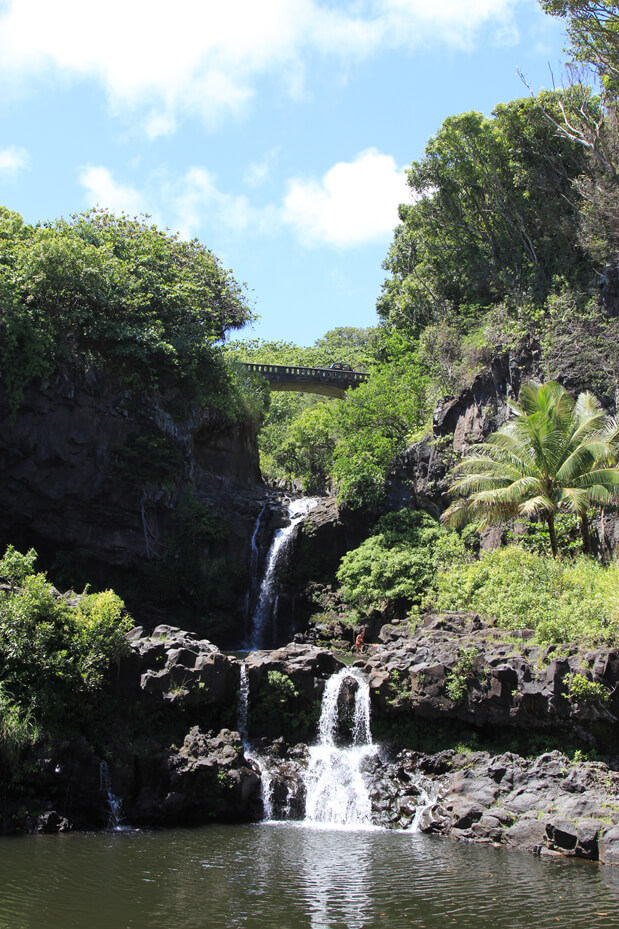 Nestled in a lush rainforest and beautiful bamboo trees, these natural pools and gorgeous waterfalls are one of East Maui's most beloved attractions.
The Seven Sacred Pools are fantastic to visit when in Maui in May as the rain has dissipated and the area gets closed off for safety during wet weather. You will want to visit on a sunny day.
3. Ironwood Ranch
Ride through the rolling hills of a gorgeous Maui pineapple plantation on horseback.
Get your saddles ready at the Ironwood Ranch in Napili and take a trip through the mountainsides, lush rainforests, and even pineapple fields.
Experience what Hawaiian ranch hands experience with this fantastic attraction.
4. Black Rock Cliff Dive
Commonly referred to Black Rock due to the color of the Lava Rock Cliffs at Puu Kekaa, This is a fantastic place to cliff dive.
In the 1700s, a Maui king known as Chief Kahekili dove off the top of these cliffs and into the roaring ocean waters.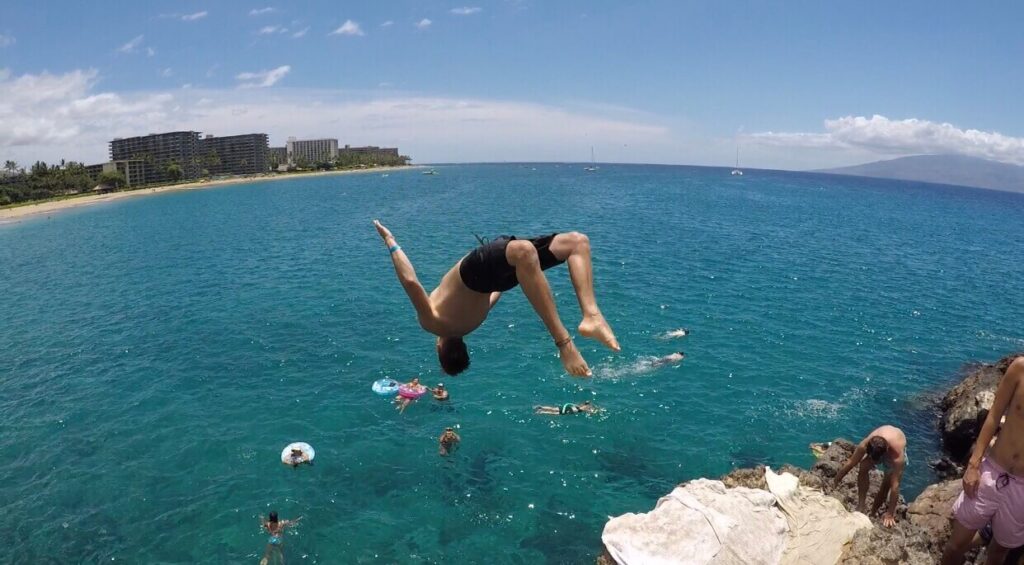 This is a popular tradition that is reenacted with a beautiful sunset ceremony that includes torch lighting. After the ceremony a warrior diver will take that same dive, leaving onlookers feeling a great sense of pride.
If you are an adventure seeker, head on over to Black Rock Cliffs in the daytime and Snorkel the crystal clear waters below. Want to try the drive yourself? Just make sure you are safe!
5. Haleakala Crater
According to Hawaiian mythology, the location of the Haleakala Crater is where the demigod Maui lassoed the Sun.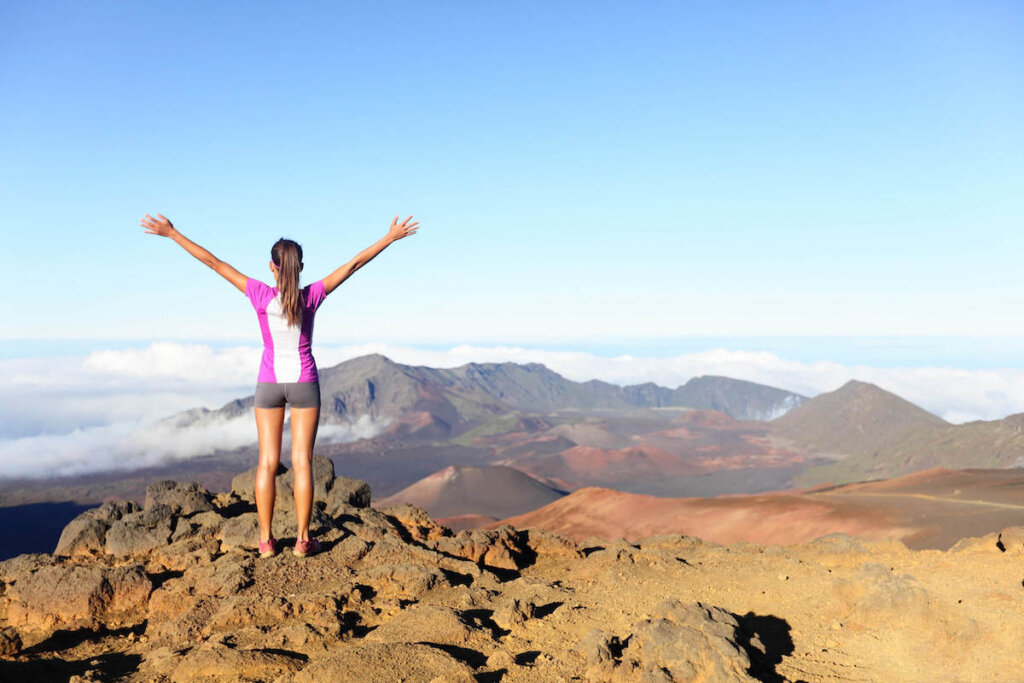 This place is an amazing place to watch the sunrise. You do have to be up particularly early to witness the magic of a Maui sunrise here though because it does take about 2 hours to make it to the top.
Be aware that you do require reservations to access this area this early in the morning.
You will want to ensure that you dress accordingly as well. It does get rather cool at the summit as the elevation is approximately 10,000 feet.
6. Tour of the Stars
This is one of the best things to do in Maui in May. When you get a clear night, the sky lights up with a gorgeous display. Take a guided astronomical tour to fully appreciate the views.
The Hyatt Regency Maui Resort and Spa offers a fantastic tour complete with powerful telescopes and more.
Snack on some delicious chocolate strawberries and sip on yummy sparkling wine. You will hear all kinds of stories of celestial navigation.
7. Walk the Kapalua Coastal Trail
This walk is an amazing way to take in so much that Maui has to offer. The walk is less than two miles but you will experience several gorgeous beaches, tidepools, and more.
You will also get some of the best coastal views that can be experienced in Maui.
The trail starts at Kapalua Beach and goes north. Your walk will end at D.T Flemings Beach.
This is a popular trail on Maui. Make sure to wear some good walking shoes.
8. Swim with Turtles at Turtle Town
You can either visit this amazing location by yourself or book a snorkel tour that includes the Molokini Crater.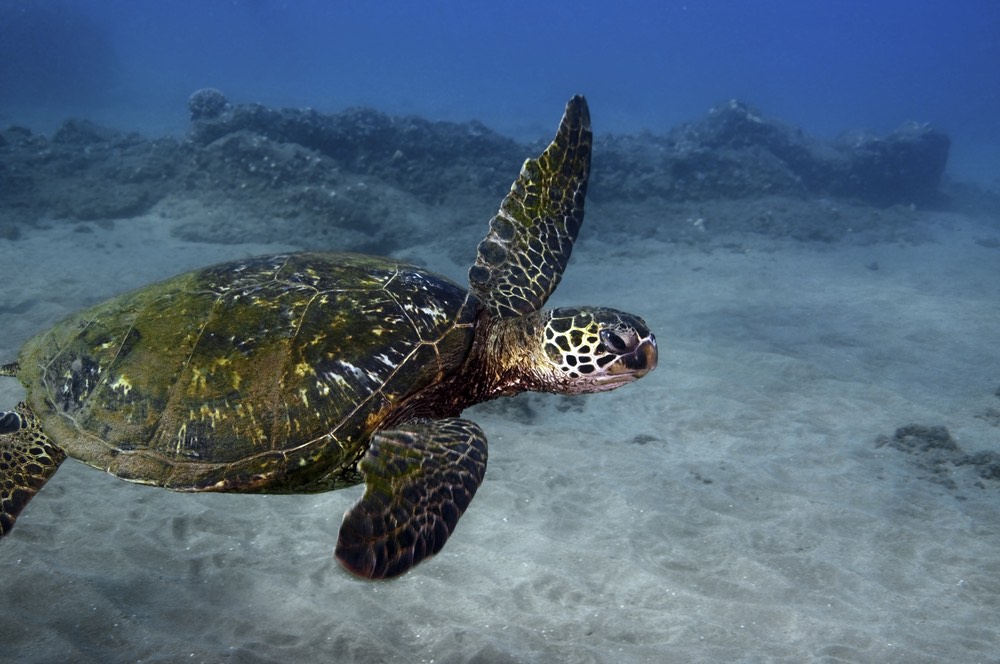 Just off the coast from Maluaka Beach is where you will find Turtle Town. There are plenty of fish here as well as several sea turtles. Go snorkeling here and experience something like never before.
9. Ziplining
There is no shortage of ziplining opportunities in Maui. With so many different tours to choose from, there is something here for everyone.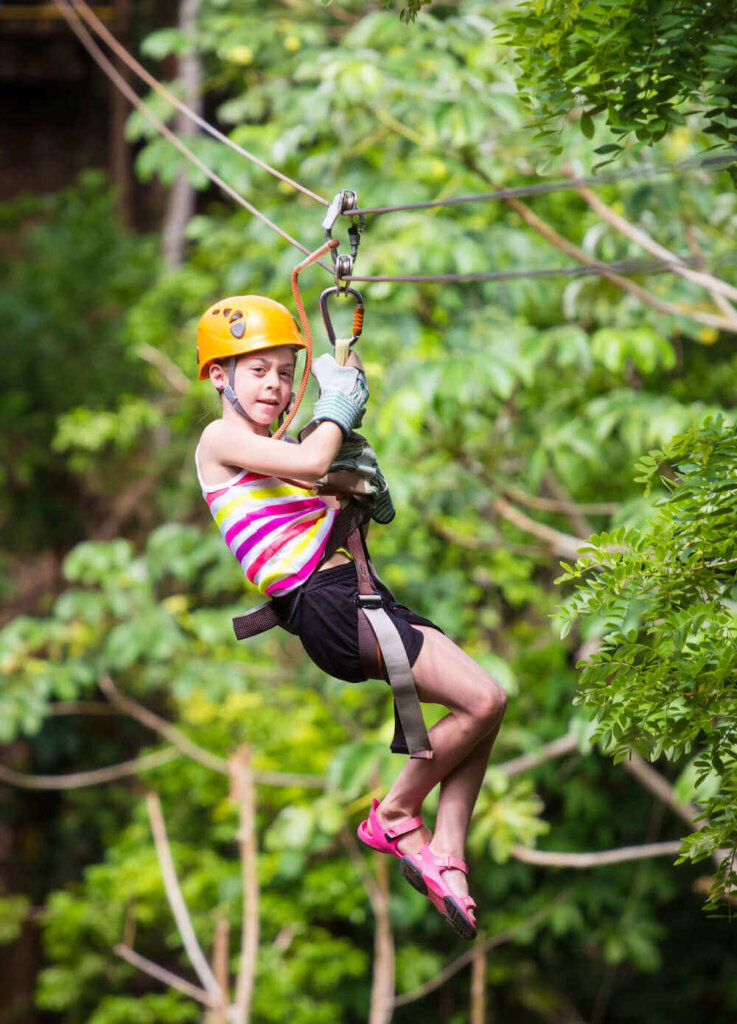 If you want to experience one of the more popular tours, Check out the one along the North Shore. They offer some amazing experiences. However, there are so many others to choose from so you can customize your experience.
Going ziplining in Maui is a fantastic way to get some spectacular views of all the beauty the island has to offer.
10. Helicopter Tour
If you want a bird's eye view of Maui, a Helicopter Tour is a great way to do it. Helicopters can also access parts of the island that aren't reachable by car, boat or even foot, giving you the advantage.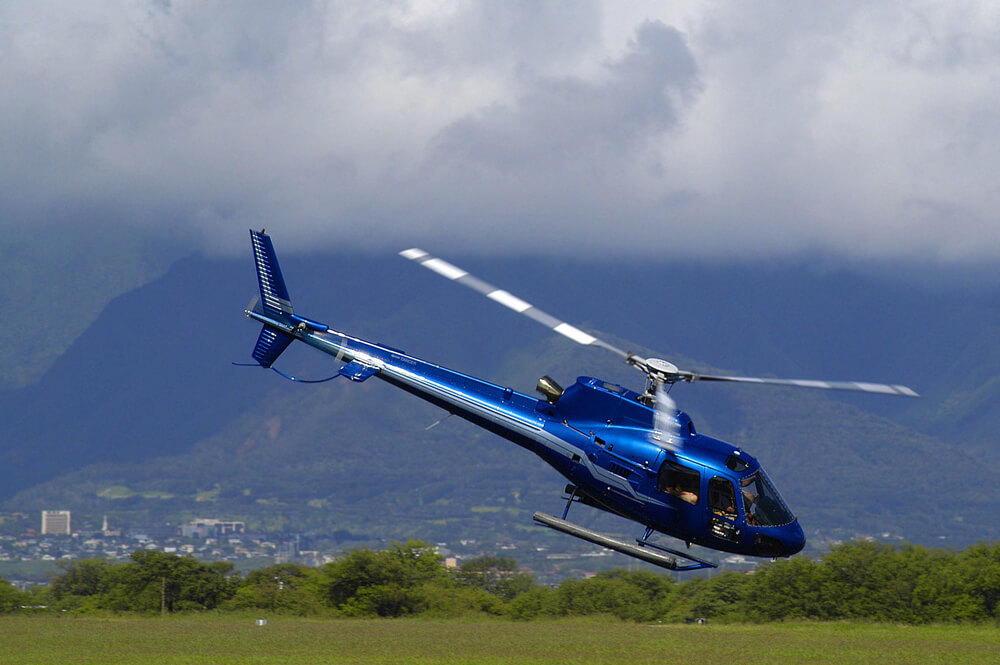 There are several different helicopter tours that you can participate in Maui. Some take passengers on scenic flights of the entire island and others offer tours of specific areas. It's entirely up to you what you prefer.
Book a helicopter tour in Maui and you are sure to enjoy your experience.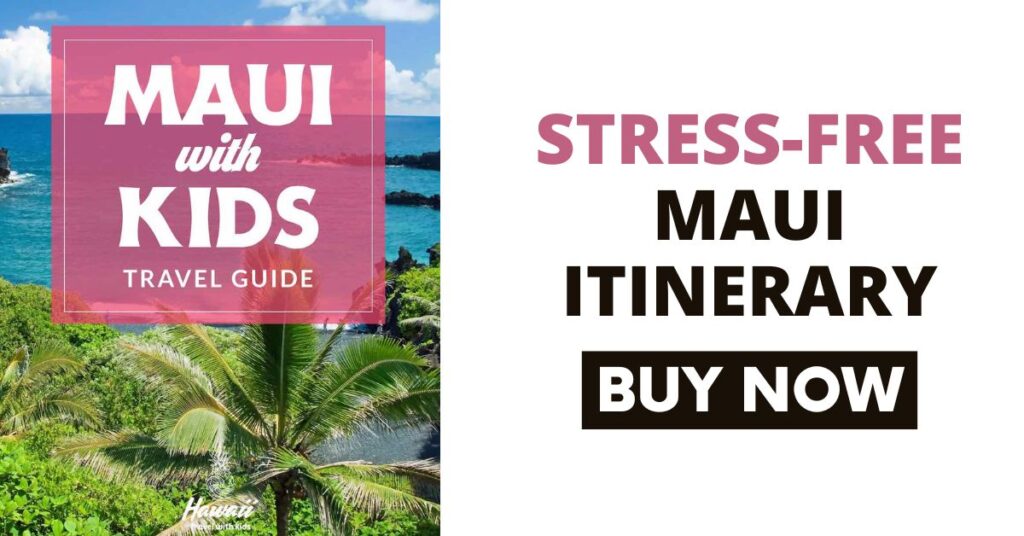 Maui Hawaii in May Wrap Up
There are many fantastic experiences that can be had on Maui in May. Whether you decide to spend Mother's Day on this beautiful Hawaiian island, take part in Lei Day or simply enjoy all the attractions, you are sure to enjoy yourself.
Looking for more Maui Travel content? Check out the most beautiful places in Maui, surprising facts about Maui, how to get around Maui without a car, and how many days in Maui you really need.