Are you looking for a fun vacation destination for spring break? Keep scrolling to find out what springtime in Hawaii is like!
This post about springtime in Hawaii contains affiliate links which means if you purchase something from one of my affiliate links, I may earn a small commission that goes back into maintaining this blog.
Looking for a spring break getaway?
Hawaii almost always has gorgeous weather filled with beautiful skies and warm ocean water. The Hawaii seasons are different from those you experience anywhere else in the world.
Here is your guide on what to expect during springtime in Hawaii to know if a spring vacation is right for you!
Want to skip all the planning and just access my detailed Hawaii Itineraries complete with daily schedules, kid-friendly activities, and travel hacks? Click the button below.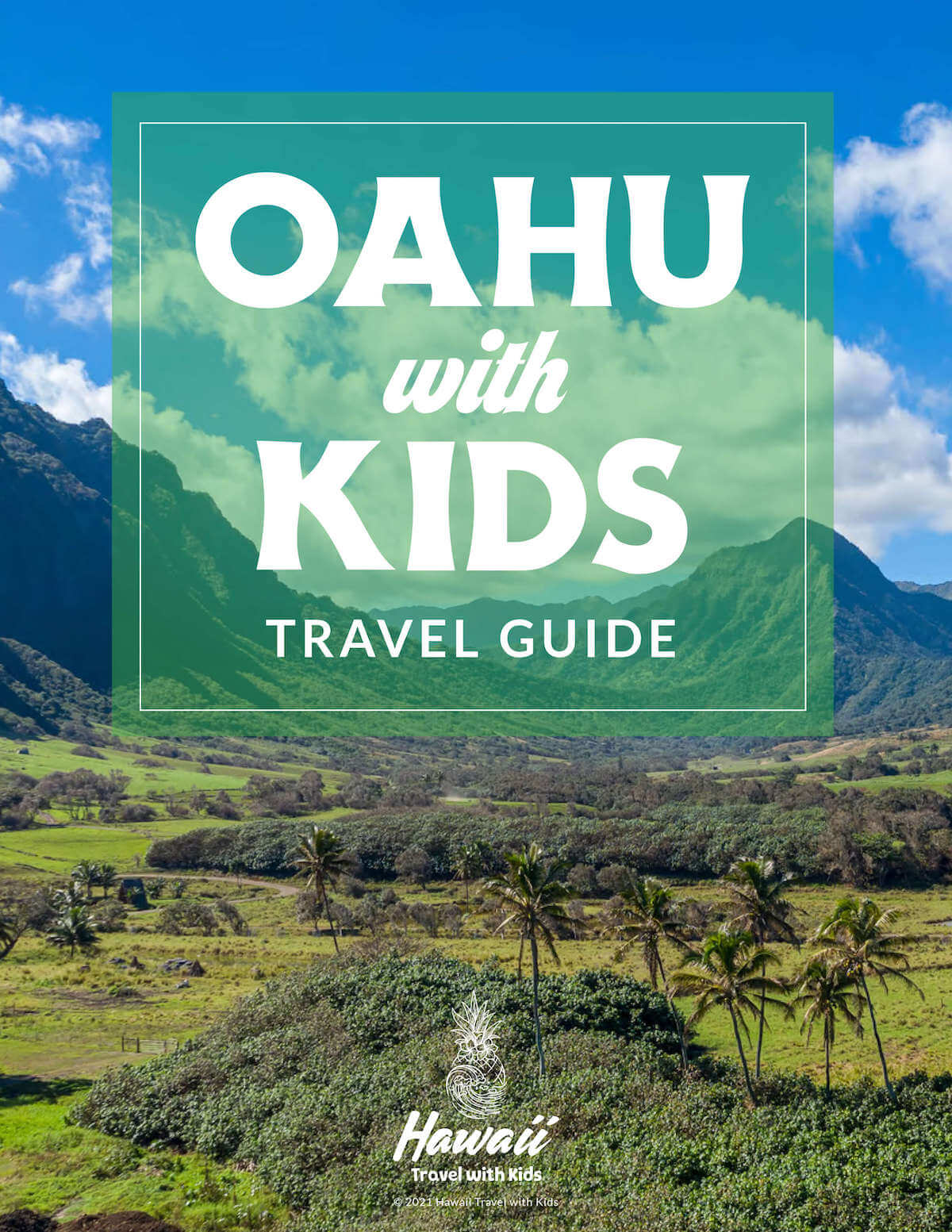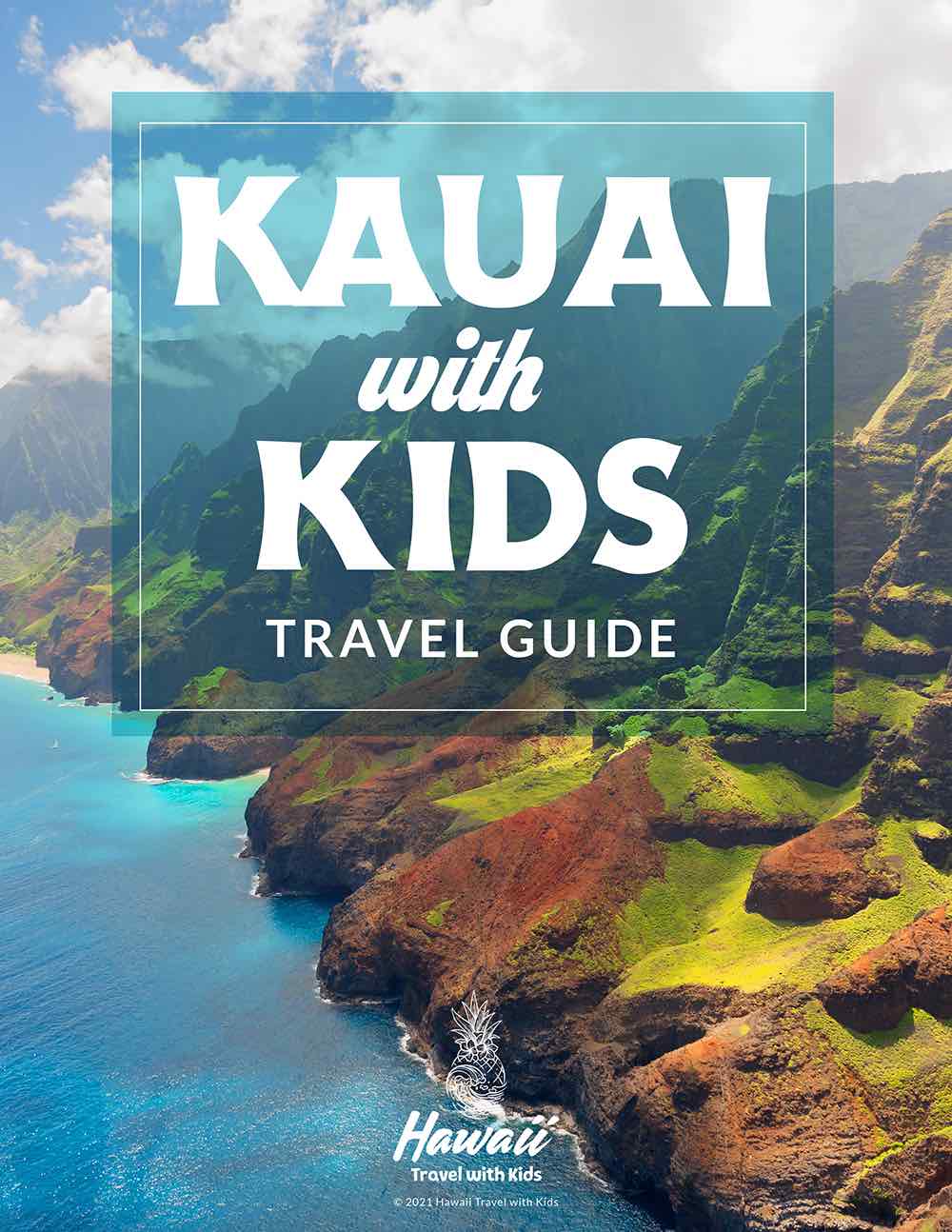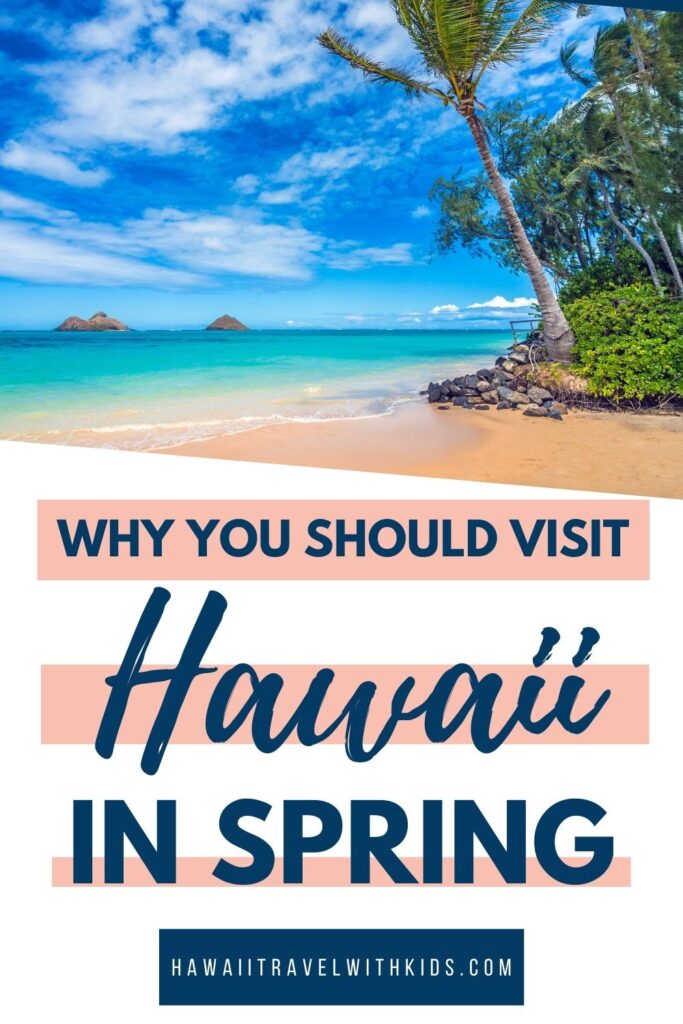 What to Expect During Springtime in Hawaii
Here is everything you need to know about spring in Hawaii. From the temperatures to how much rain to expect, this will help you know exactly what to expect for a spring vacation to each of the islands so you can plan your trip!
Hawaii in March
Maui in March is simply beautiful. It rains about six days out of the month, and it is the wettest month in Maui, which isn't rainy at all! You will see temperatures of 71 degrees during the day, which could get as low as 55 degrees while you sleep.
You may want to bring a light sweater, especially if you plan to eat at an open-air restaurant for dinner.
Oahu weather is a bit warmer than Maui, with daytime temperatures around 78 degrees. At night, you might see temperatures go down to 64 degrees.
March in Oahu is still in the rainy season, so you might want a light raincoat. Usually, if it rains, it only lasts a few minutes at a time.
While it may be the rainy season on the other islands, it is not on the Big Island. You will hardly see any rainfall during your trip in March. You will see temperatures around 82 degrees during the day and in the low 70s at night.
During Kauai in March, you will see some rain. During a week-long trip, you might catch a couple of showers every other day or so. The rain does not last the entire day, so you can still get plenty of sunshine. Temperatures range from 72 degrees during the day and can get as low as 56 degrees at night.
Save Money with Points
Here are the best credit card offers for families who travel and want to use points to pay for airfare and hotels in Hawaii.
Hawaii in April
If you plan to visit Maui in April, expect to see temperatures ranging from 56 degrees at night and 73 degrees during the day. You might see a few rain showers here and there, but it won't last long, and it definitely shouldn't be the entire trip!
The Oahu weather in April is when things start to get warmer. It is closer to 80 degrees all day, with cooler night temperatures, around 67 degrees. This is one of the best months to visit Oahu because it is not too hot or too cold!
The temperature in Hawaii in April on the Big Island is usually around 83 degrees during the day and 70 degrees at night. There is usually no rain during April here as well, so you can soak up all the sunshine you want!
You can expect temperatures in the low to mid-70s during the day in Kauai. It does rain quite a bit during April on Kauai, so bring a light raincoat for those few rain showers. It will be in the high 50s to low 60s at night.
Hawaii in May
The Hawaii temperature in May on Maui is not much different from April. You might see temperatures go up a few degrees, but it is usually about the same weather. Seventy-four degrees is the perfect temperature to go out and explore Maui in May all day long!
The weather starts to get much hotter on Oahu during the month of May. During the day, you can expect low to mid-80s and around 70 degrees during the night. It is not quite as hot as the summer, but it is close! You won't see much rain in Oahu during May either.
In May on the Big Island, temperatures are slowly getting to the mid-80s. It is getting hotter, so do not forget to wear sunscreen if you vacation here this month. It cools down at night but still is pretty hot at around 72 degrees.
You might see some rain on Kauai during May, but usually not as much as the other months in spring. Temperatures start to get closer to 75 degrees during the day and 60 degrees at night. This is one of the best months to visit Kauai as it is nice and sunny!
Activities for Spring Break in Hawaii
There are plenty of fun activities to do in Hawaii during the springtime. Whether you are going to Hawaii during spring break or just during one of the spring months, you will love doing any of the following activities.
Visit a Botanical Garden
There are so many incredible botanical gardens on each island in Hawaii. Hawaii is absolutely gorgeous, but being in one of its botanical gardens is just breathtaking.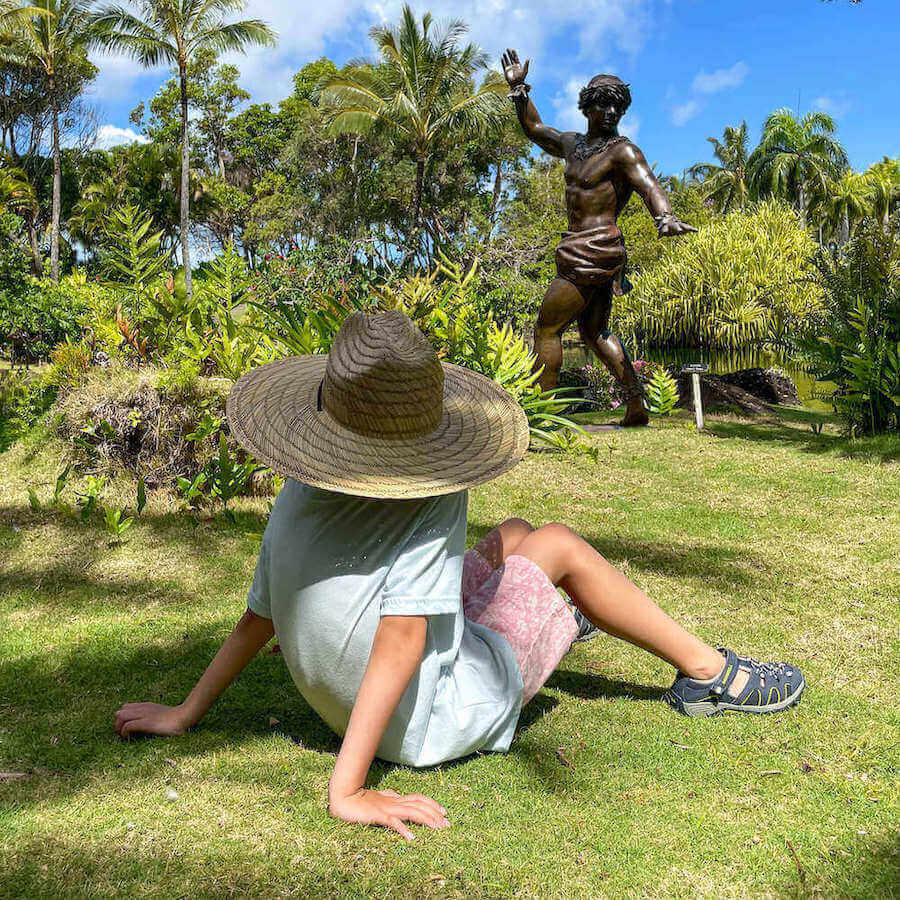 Some of the gardens are free to visit, while others have a small fee. This is a great activity if you want to get away from crowds and need a peaceful, quiet thing to do during your stay.
Lantern Floating Festival
For Memorial Day, there is a big lantern floating festival at Ala Moana Beach Park. They hand out lanterns, and you can write down ancestors or people who have passed that you love and remember.
Then in the evening, you each send off your lanterns into the ocean. It is absolutely beautiful to watch and experience!
However, it gets very crowded, and you might not even get a lantern since they only have a certain amount. But, if you are there during May, it is worth it to go and at least see the lanterns floating on the ocean.
Merrie Monarch Festival
One of Hawaii's cultural events, the Merrie Monarch, takes place in the springtime in Hilo, Hawaii. This festival is all about honoring King David Kalākaua, who helped bring back the rich Hawaiian culture during his reign.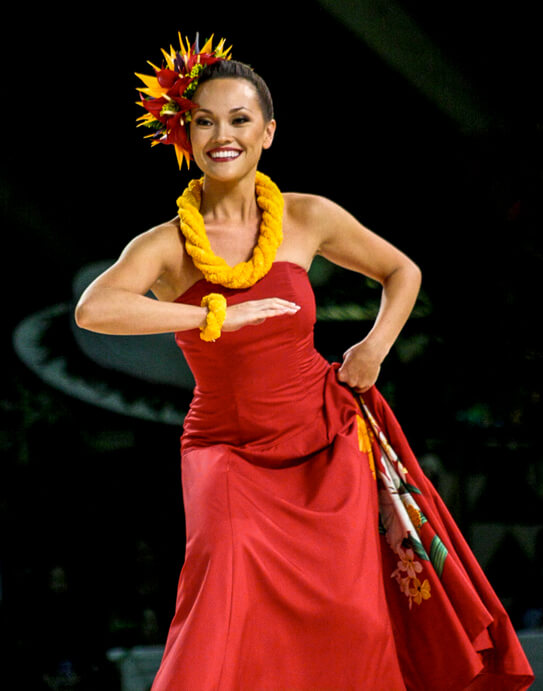 There are plenty of events during this festival, and one of the most famous is the hula contest. This is a worldwide annual celebration that everyone loves to watch every year, especially Native Hawaiians.
Sunset Cruise
No matter what island you visit, you will find plenty of sunset cruises to enjoy. These can be very romantic with your spouse or a fun spring break activity as well.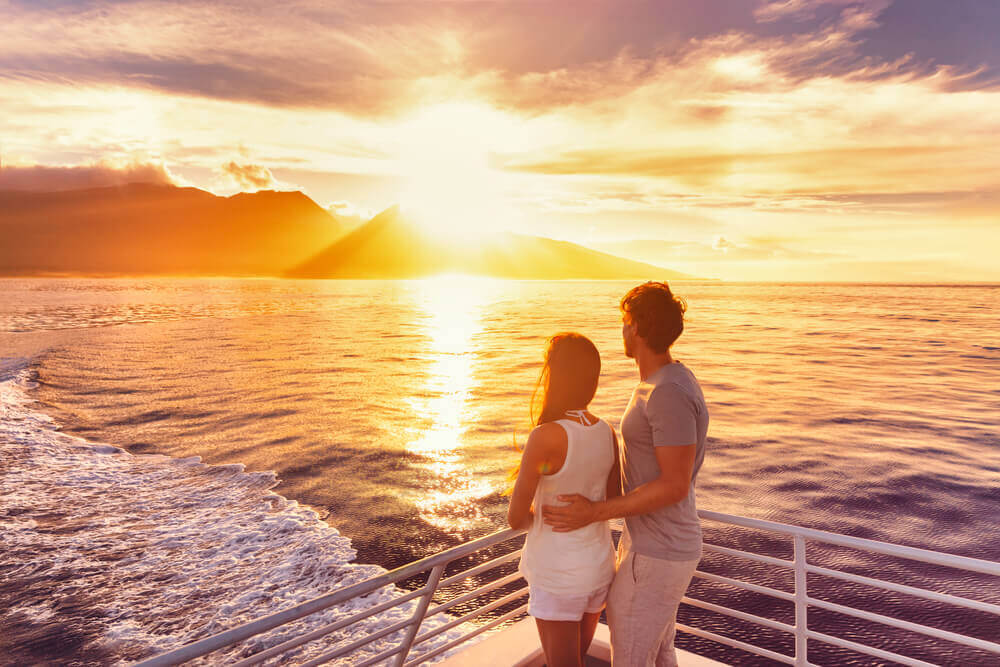 You will hop aboard a catamaran and sail the ocean while watching the beautiful Hawaiian sunset. Some cruises will have dinner, while others will have some free drinks to enjoy while sailing.
If you are there in March, you might even go whale watching to spot some humpback whales during your cruise too!
Visit a Waterfall
Due to the higher rainfall during the spring months, the waterfalls in Hawaii are full and stunning to see! From the Waimea Waterfall in Oahu to the Wailua Falls in Kauai, you will see plenty of waterfalls no matter where you go!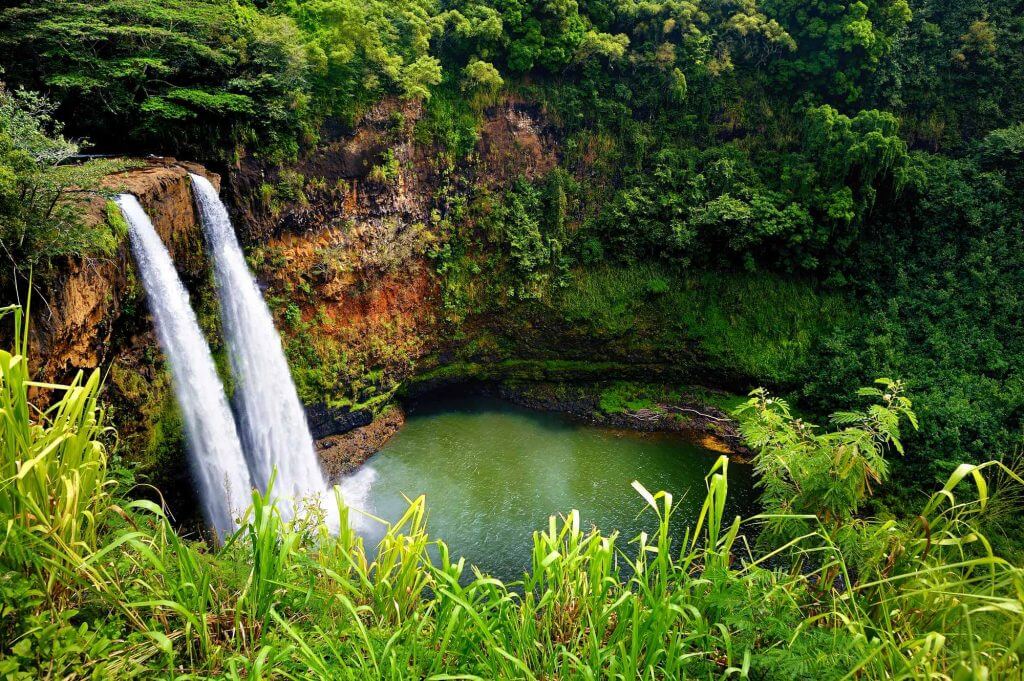 You can swim under some waterfalls while others are just to observe. Always make sure to check weather conditions and stay safe while you are swimming.
Circle Island Tours
You can always go on a circle island tour if it rains one day during your spring vacation in Hawaii. These tours take you all over to see some of the most beautiful spots on the island and tourist locations.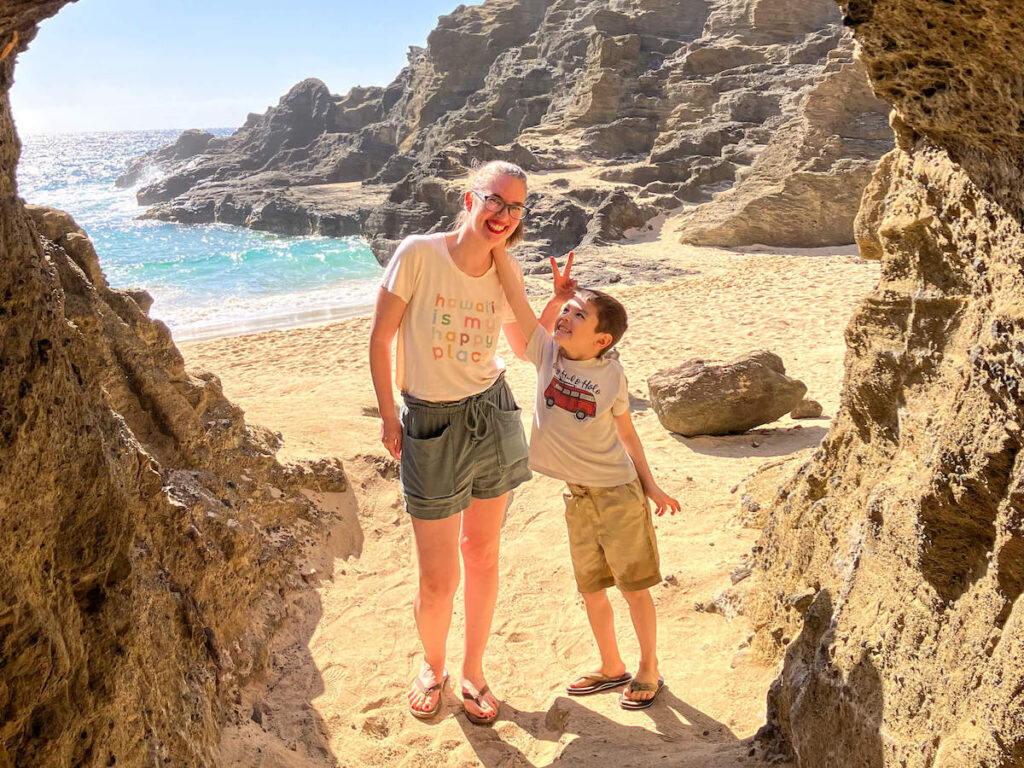 You will be in the vehicle for a lot of the time and don't have to worry about getting rained on too much. This is a great option, especially if you are not renting a car during your trip!
What to Pack for Traveling to Hawaii in the Spring
During the spring, you might want to pack these additional items for a trip to Hawaii:
Bring a light raincoat or umbrella. You might see a few light showers, especially if you are going to Kauai.
Don't forget your reef-safe sunscreen! It is still hot on the islands, and you don't want to get burned.
If you plan to go hiking, bring shoes you can get dirty. With the rainy season, the trails are sometimes more muddy than normal.
Bug repellent is always a good idea, as mosquitos are always on the islands, especially after it rains.
Hawaii During Spring FAQs
When is the rainy season in Hawaii?
Typically, the winter months and early spring is the rainy season in Hawaii. You can expect more rain showers throughout the day from November to March, but it usually is only a few days out of the month.
Is spring a good time to go to Hawaii? 
Going to Hawaii in spring is the perfect time to go visit this beautiful island. It is usually a lot cheaper, and the weather is simply stunning.
Is April a good month to visit Hawaii? 
If you go after spring break, April is a great month to visit Hawaii! You will find cheaper tickets and hotels and fewer tourists in general.
Is it better to go to Hawaii in April or May? 
April and May offer great weather and many fun things to do. It is also more affordable during April or May than most other months. Hawaii weather in April and May are also pretty consistent with each other.
What months are spring in Hawaii?
March, April, and May are typically considered the spring season for the Hawaiian islands.
What is Hawaii like in the spring?
When you visit Hawaii in the spring, you will find average temperatures between 70 and 80 degrees. While you might have some trade winds compared to the summer months, they are typically not bad at all. It might be rainy from time to time but usually never your entire trip.
Does Hawaii have seasons?
Yes, you will find seasons in Hawaii, but the Hawaiian seasons are not like the mainland. The average daytime temperature usually stays the same or drops only a couple of degrees. During the winter, in December, you will see slightly cooler weather, whereas the summer months are slightly warmer. Autumn and the early fall season are typically the same as the spring season.
What is the best month to go to Hawaii?
Usually, the best month to go to Hawaii is either late April or May. Hotel rates are generally cheaper, while the aloha spirit can be felt year-round! Summer months and December is usually more expensive than other months.
Hawaii in Spring Wrap Up
Visiting any Hawaiian islands during the spring will be filled with sunshine, rain, and beautiful beaches. Plan to visit during April or May to keep your costs low with cheaper hotel rates and the sunshine high in the sky during your Hawaiian vacation!