Are you planning a trip to Kauai and want to know some fun Kauai activities to add to your itinerary? Find out the best Kauai snorkel tours you should book before you go.
This list of the best Kauai snorkel tours contains affiliate links which means if you purchase something from one of my affiliate links, I may earn a small commission that goes back into maintaining this blog.
If you're booking a vacation in Kauai, a beautiful island in Hawaii that's best known for its tropical rainforest and rugged coastline, be sure to take some time to go on a snorkeling adventure while you're there.
The quiet and beautiful island is home to some of the most breathtaking living and breathing things, including dolphins, tropical fish, and sea turtles.
You don't want to miss the chance to head out in the water to explore the sea and experience what it's like to swim around with these incredible sea creatures.
I've come up with a list of the coolest tours for snorkeling on Kauai that you'll totally want to book before they sell out.
See the top rated Kauai snorkel tour HERE!
Don't have time to read a bunch of Hawaii blog posts and reviews? Here are some of our top picks for visiting Kauai.
Popular Kauai Tours/Activities
Favorite Kauai Resorts/Hotels
Grand Hyatt Kauai (this Poipu resort has a luxurious pool area, romantic restaurants, and a stunning ocean view)
Koloa Landing Resort (this is a luxury resort with an amazing pool area and truly spacious rooms)
Royal Sonesta Kauai (we LOVE the pool here because it's the largest one in Hawaii)
Want to skip all the planning and just access my detailed Kauai Itinerary complete with daily schedules, kid-friendly activities, and travel hacks? Click the button below.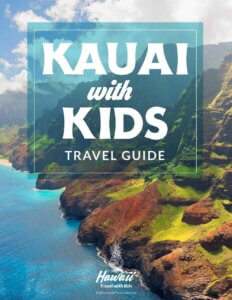 Kauai Snorkeling FAQs
Where is the best snorkeling in Kauai?
A couple of the best places to snorkel in Kauai include the Na Pali Coast (you'll need to take a boat to get there), the reef near Ke'e Beach, Koloa Landing (although there isn't a beach here), and plenty of Kauai snorkeling beaches.
What are a few of the best Kauai beaches for snorkeling?
Something really cool about Kauai is that it has about 50 miles of coastline that is white sand beach. That is perfect for shore access if you want to do beach snorkeling. Some of the best snorkeling beaches in Kauai include Tunnels Beach, Poipu Beach Park (for beginners), Lawai Beach, Ke'e Beach, Ha'ena Beach Park, and Hideaways Beach. Of course there are plenty of other Kauai snorkeling beaches for different skill levels.
Are there reefs in Kauai?
Yes! The most popular reef area is right off of Ke'e Beach and Ha'ena Beach Park on the North Shore of Kauai. There's also a wide reef at Tunnels Beach, which is also on the North Shore. If you're looking for a kid friendly lagoon, head over to Anini Beach. This is also a great place to for newbies to practice snorkeling in really calm water.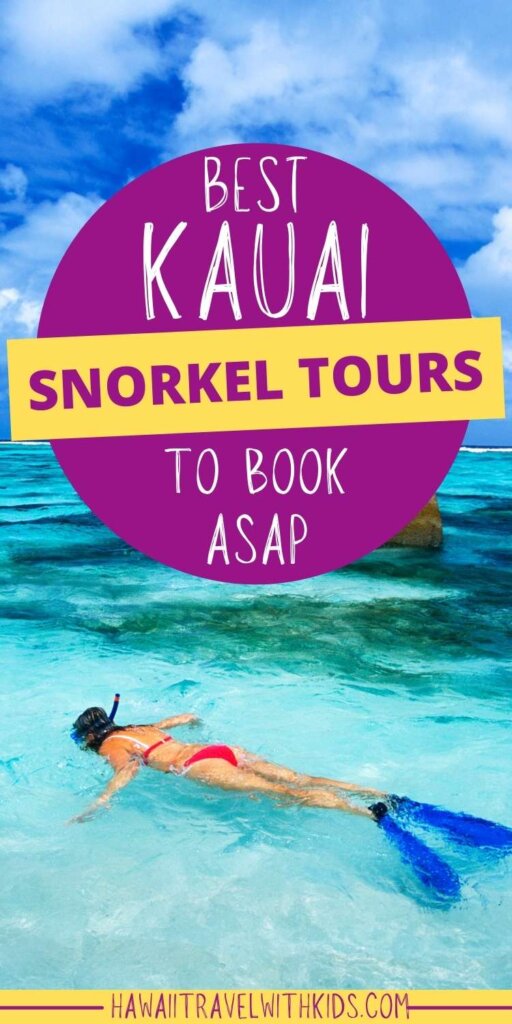 Most Epic Kauai Snorkeling Tours
Many wonderful companies in Kauai provide snorkeling tours to guests. These companies want to provide the most enjoyable experience to tourists willing to get into the water and swim around.
However, even if you don't have snorkeling experience, you can still have a wonderful and safe time on one of these tours. Check out this impressive list of the many Kauai snorkeling tours to choose from before you decide which ones you'll book during your trip to the Garden Island!
Get ready to explore the ocean with the Makana Charters Na Pali Cruise Sea Cave Expedition & Beach Snorkel tour. The tour lasts for a little over five hours long and allows tourists to spend nearly a full day outdoors exploring the caves and the water surrounding them.
The snorkeling tour is best for adults and children at least nine years of age or older. Reduced tickets are available for children between the ages of nine and 12. Check latest rates and more information.
Decide when you'd like to go on your excursion, whether you'd like to head out first thing in the morning or take the trek in the afternoon.
Snorkels, masks, and fins are available to all guests. You won't need to buy and bring any snorkeling equipment with you. The trip starts with a check-in at the boat harbor before taking off and heading to the coast for snorkeling at Makole and other spots around the area.
After spending time snorkeling in the water and seeing amazing sights, you can hop back on the boat, enjoy a delicious lunch, and then ride through the sea caves for an unforgettable experience that the entire family can enjoy.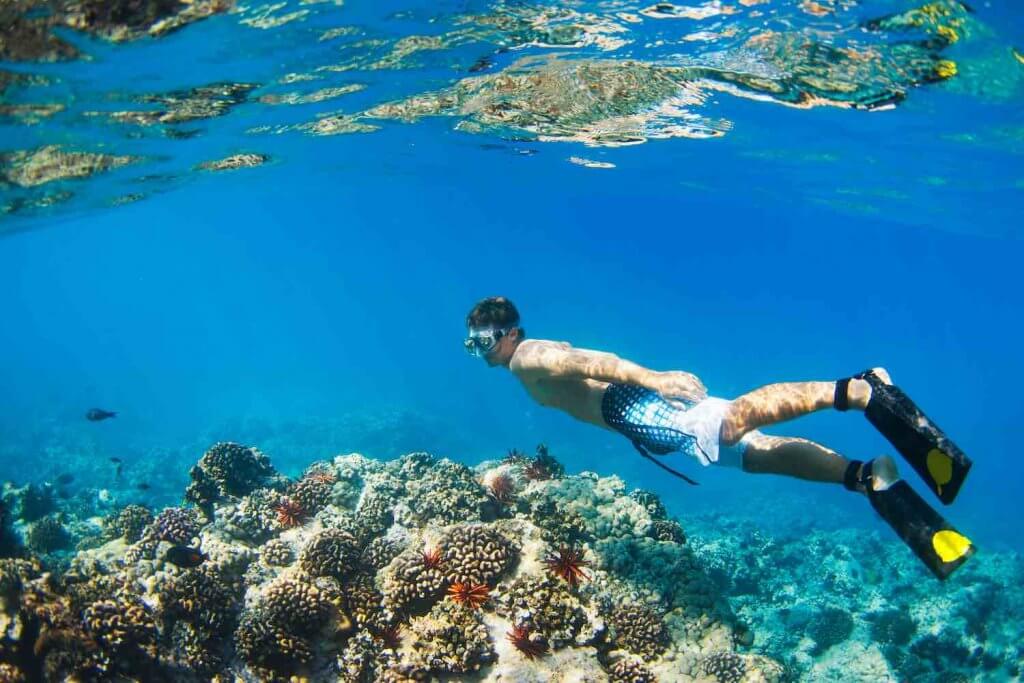 If you love dolphins, the Liko Kauai Dolphin Watch and Snorkel Cruise is worth doing during your trip. First, you can ride with native tour guides who will talk to you about the Na Pali Coast while answering any questions you might have.
The tour lasts for a little over five hours and leaves tourists with the chance to spot dolphins as they jump and swim throughout the water. Then, you can start the trip with a snorkeling adventure that lasts for about an hour.
While you're snorkeling, you may even come across some of these beautiful, friendly dolphins that enjoy being in the company of humans!
The tour is ideal for anyone who is at least three years old! It's a great family cruise to take for an educational experience and lots of fun. Check latest rates and more information.
Besides watching for dolphins and spending time in the water while using high-quality snorkeling equipment, you can expect to have a delicious lunch served to you and your loved ones throughout the trip.
Enjoy a relaxing and fun experience like no other with caring guides who will go above and beyond to make sure you're having the time of your life.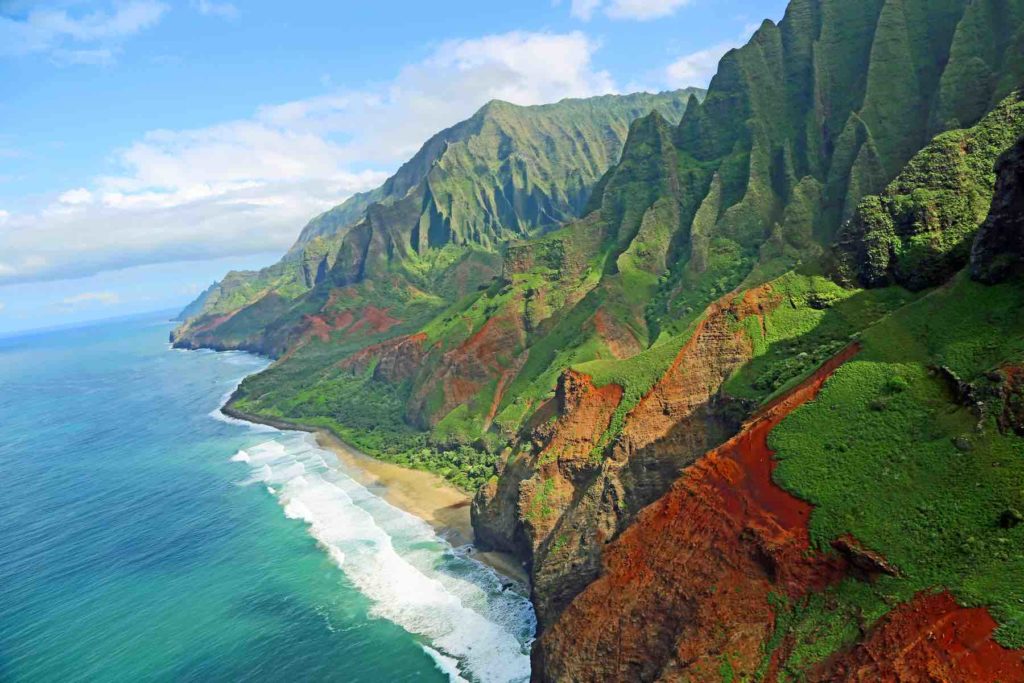 Head out on a comfortable journey on the Na Pali Coast Snorkel Cruise by Holo Holo Charters. Ride on an incredible catamaran that will take you along the Na Pali Coast. The six-hour excursion is ideal for adults and children who are at least five years old.
Because it's one of the longer excursions, guests will have both breakfast and lunch served to them throughout the trip. Breakfast consists of fresh pastries and fruit, while lunch consists of tasty wraps with sides and beverages. Check latest rates and more information.
The trip starts with check-in at the Port Allen Marina. Once everyone arrives, it's time to get on the catamaran and start the journey out on the water. You can cruise the coast and enjoy the view around you. This is one of the best Na Pali Coast snorkel tours.
The beauty of the island will leave you in awe and with great appreciation for nature. After sailing along the coast, you can stop and enjoy a snorkeling experience in the ocean.
All snorkeling equipment is available to adults and children to provide the safest and most enjoyable experience. If you'd like to have a full day of fun out on the water with family, this snorkeling tour is a fantastic option. It's one of our personal favorite snorkeling tours in Kauai.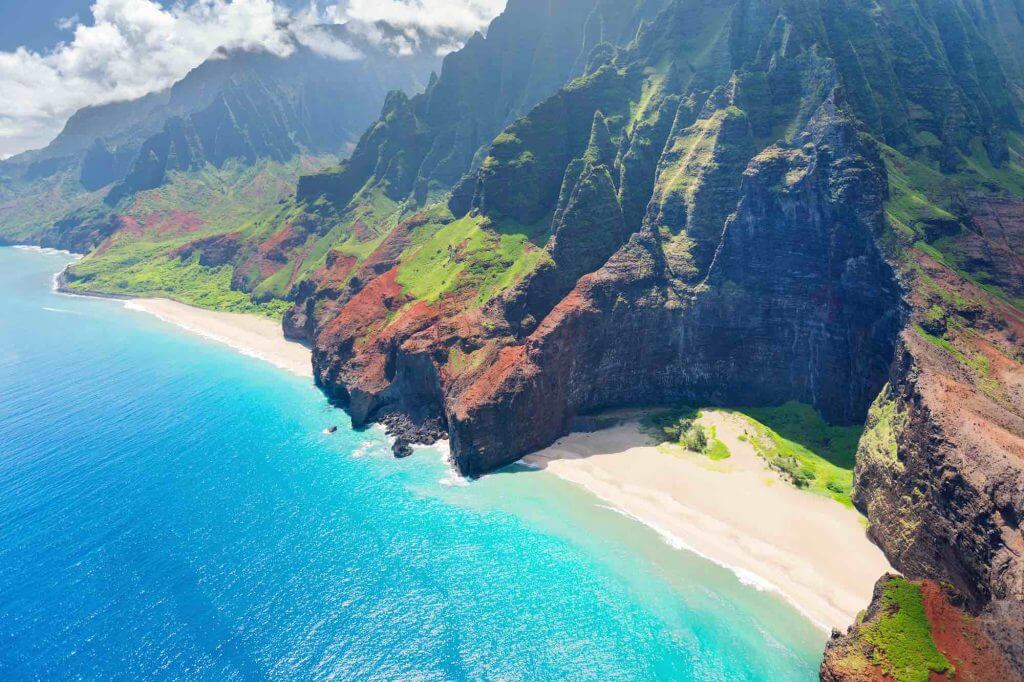 Have a great time on the Voyage to Niihau & Na Pali Snorkel Cruise with family and friends. When you're on this tour, you'll get to check out some of the unique snorkeling spots in Hawaii.
The trip is an all-day experience that typically lasts for eight hours and is ideal for anyone five years old or older. This is the only Niihau snorkeling tour from Kauai to visit both Niihau and Lehua Crater. Check latest rates and more information.
The trip begins with riding along the Na Pali Coast. While the coast itself is stunning to see, there's much more to this trip than that. Next, guests will head over to Niihau, a forbidden island known as a sanctuary for tropical plants, birds, and other species.
Your guide will then take you to Lehua Island to get started on the snorkeling adventure. The gear is provided to guests. If you haven't snorkeled before, the guide is there to help you.
The experience is safe, fun, and incredible. You don't want to miss the opportunity to see such fantastic sea creatures right in front of you. If spending a day on the water sounds like a dream come true, book this tour and have an unforgettable time.
The Snuba Tours of Kauai provide an incredible experience to travelers who'd like to explore the water and make memories. These tours are ideal for adults and children at least eight years of age or older.
Each tour typically lasts for two hours, giving guests time to swim around in the water and snorkel to see what they can find. Check latest rates and more information.
It's an ideal tour for families traveling together who are of different ages and abilities.. The guided tour allows everyone to increase their comfort levels before getting in the water and going for that dive. You can have the best of both worlds by scuba diving and snorkeling on this tour.
You never know what you may come across while on this adventure. It's common to swim with fish of all different sizes and colors, along with octopuses, sea turtles, and more.
You'll even get to see the tropical reef from such close proximity. If exploring the ocean floor is something that you'd love to do, be sure to book one of these fun, family-friendly tours.
Consider going on the Na Pali Coast Snorkel Cruise from Hanalei while you're in Kauai. The five-hour trip consists of four hours of snorkeling entertainment. Ride along the Na Pali Coast, enjoy the scenery of stunning caves and bright ocean water, and learn new things about the area while you're there.
During the excursion, you'll come across the sea caves, waterfalls, and even hidden beaches that will leave you stunned. Check latest rates and more information.
The morning trip is best for those traveling with children who are at least five years old. While on the trip, you'll get to stop at two different spots for snorkeling fun, giving you more chances to see incredible fish and other sea creatures.
Your guide will help you get your gear on before you head out in the water, making sure you're comfortable and protected before you get started. Because it's a more extended trip, lunch, snacks, and beverages are available to all guests.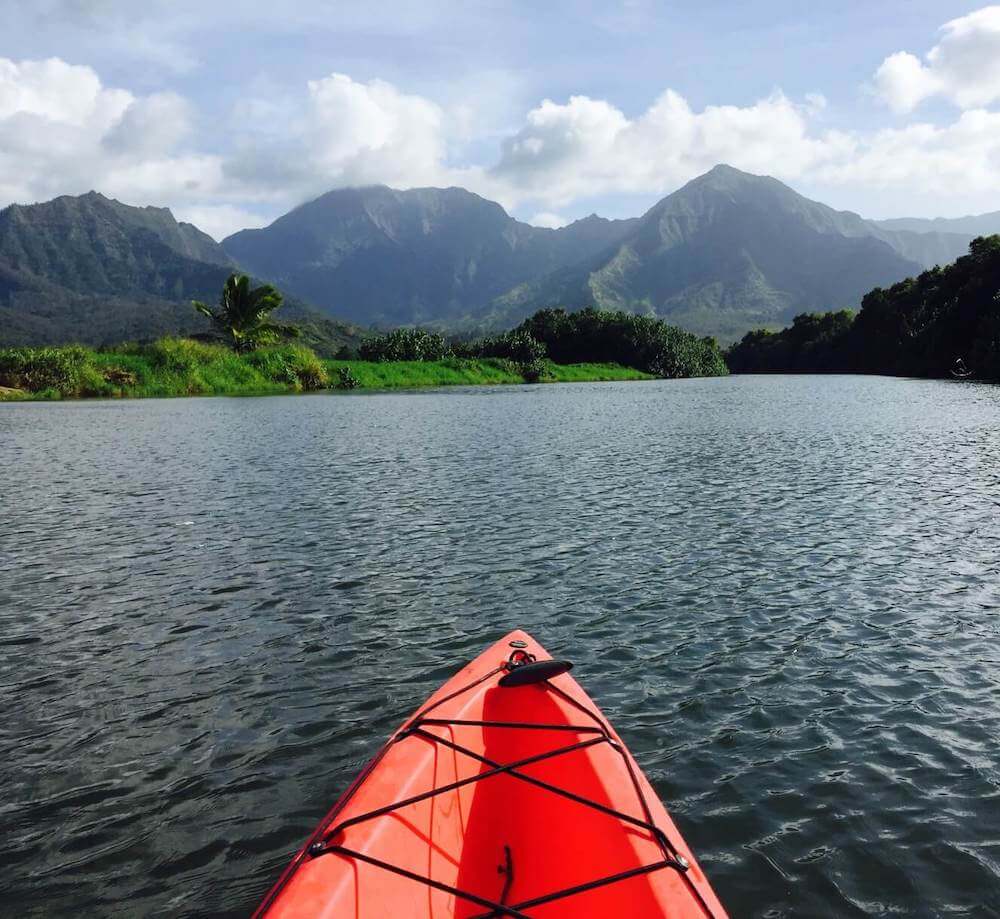 Another great option for snorkeling fun in Kauai is the Hanalei River & Blue Lagoon Kayak and Snorkel Adventure. It's an intimate guided tour that allows guests to paddle themselves out to the ideal snorkeling spots. Instead of riding in a boat, you can enjoy time on the kayak with your significant other.
Children under the age of five aren't permitted to go on this tour for safety reasons. However, if you're traveling with your partner, older children, or friends, this adventure is perfect! Check latest rates and more information.
Life jackets are available, snorkeling equipment is provided, and guests get to rent the kayaks to head out on the water. You can take your time, paddling as fast or as slow as you'd like to go while you take in all the scenery.
Enjoy snorkeling at Hanalei Bay, where it's common to come across those amazing sea turtles and spinner dolphins. All guests will have access to a tasty lunch during the trip. It's an incredible way to spend the day!
Be sure to read our top tips for kayaking with kids before you go!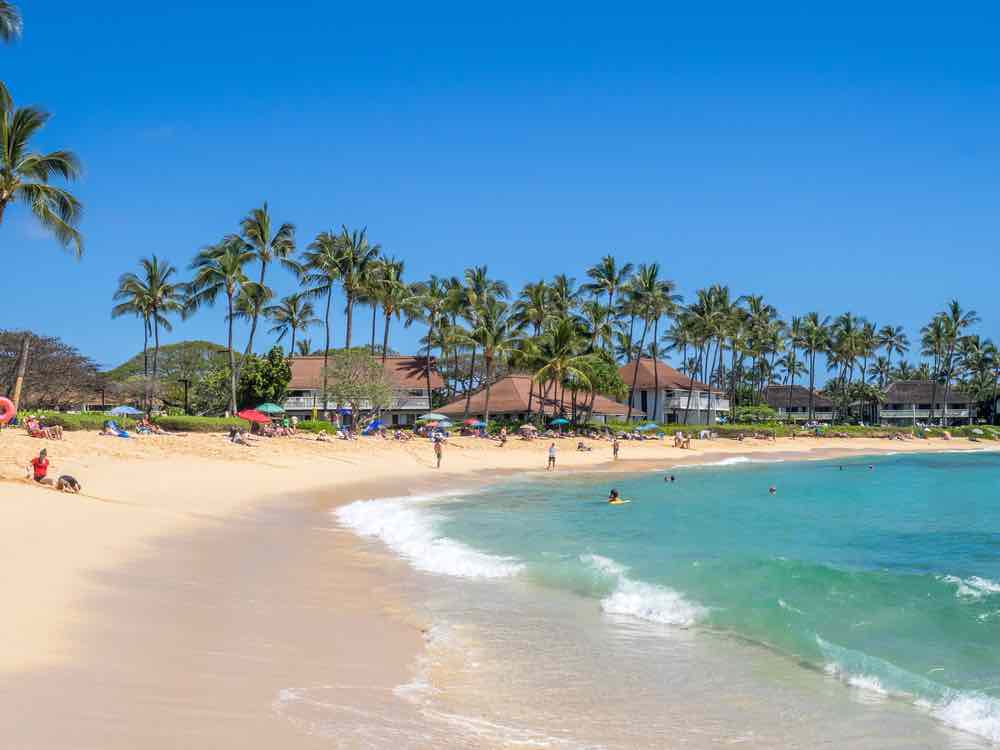 If you're looking for a Kauai snorkeling tour that doesn't require a boat trip, this Kauai Shore Snorkeling Tour is a great option. It's a small group tour (limited to 6 people) that is great for people who want to explore one of the best snorkeling beaches in Kauai.
Your guide will provide an engaging experience as they take you out on the ocean for snorkeling tours in beautiful south shore reefs! You may spot monk seals or sea turtles nesting on the beach here too, if luck is with you. Check latest rates and more information.
This tour is for kids ages 5 and older and it's perfect for people learning to snorkel for the first time.
Go on a Snorkeling Adventure in Kauai
If you're going to Kauai, be sure to book a snorkeling tour. Some tours are longer than others, and some will take you to more places than others. Think about how much time you'd like to spend in the water and where you'd like to go before you book one of the fantastic snorkeling tours.