Are you planning a trip to Kauai and want to know the best farmers markets in Kauai worth checking out? Find out the 15 best Kauai farmers markets that sell locally made products, fresh produce, ande even souvenirs!
This post about the best farmers markets in Kauai was written by Hawaii travel expert Marcie Cheung and contains affiliate links which means if you purchase something from one of my affiliate links, I may earn a small commission that goes back into maintaining this blog.
Do you want to visit the best farmers markets in Kauai?
Farmers markets are a great way to find some of the most unique local products at amazing costs. In Kauai, you can find farmer markets all over the island at all times of the day.
Kauai farmers markets sell fresh fruit, vegetables, and even locally made goods like honey or jam. It's also a great place for kids to how food is grown in Hawaii and meet farmers who have been growing their produce for years.
If you're interested in visiting some of the best Kauai farmer's markets, read below!
Don't have time to read a bunch of Hawaii blog posts and reviews? Here are some of our top picks for visiting Kauai.
Popular Kauai Tours/Activities
Favorite Kauai Resorts/Hotels
Grand Hyatt Kauai (this Poipu resort has a luxurious pool area, romantic restaurants, and a stunning ocean view)
Koloa Landing Resort (this is a luxury resort with an amazing pool area and truly spacious rooms)
Royal Sonesta Kauai (we LOVE the pool here because it's the largest one in Hawaii)
Want to Rent a Car in Hawaii?
One of the best places to rent a car in Hawaii is Discount Hawaii Car Rental because they get the best rates from top national companies like Alamo, Dollar, Thrifty, Avis, Enterprise, Budget, and Payless.
Want to skip all the planning and just access my detailed Kauai Itinerary complete with daily schedules, kid-friendly activities, and travel hacks? Click the button below.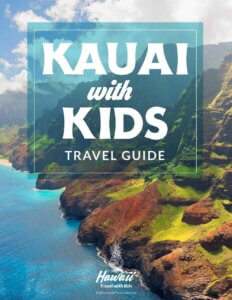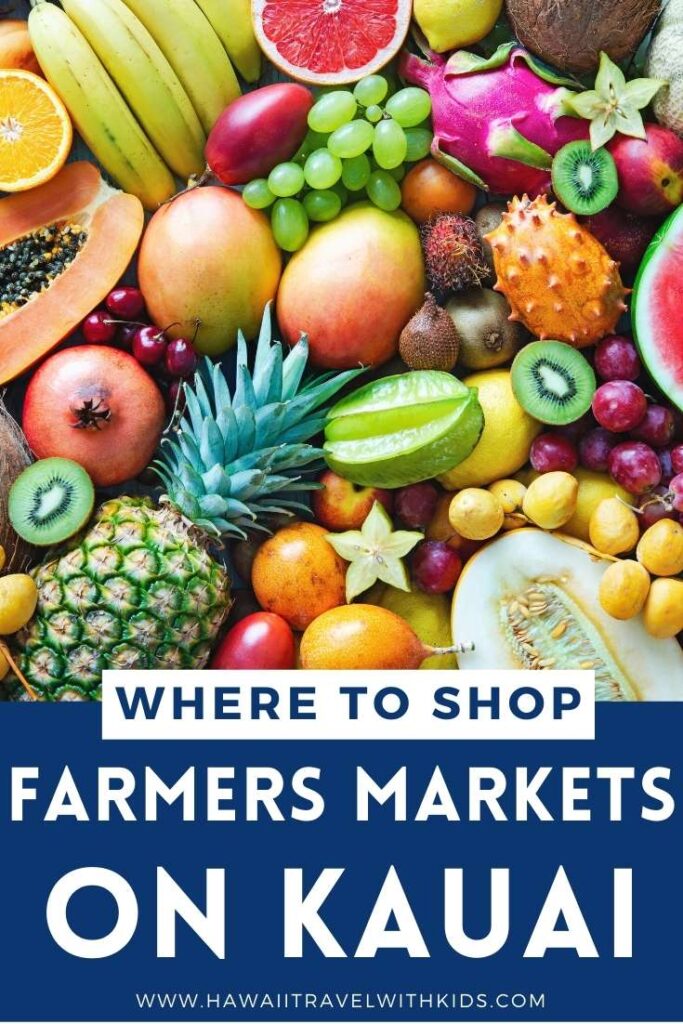 What is the Best Farmers Market in Kauai?
The most popular farmers market in Kauai is the Hanalei farmers market on the North Shore of Kauai. It is even voted top 5 in all of Hawaii in Hawaii's Magazine!
15 Best Farmers Markets in Kauai
Here are just some of the best farmer markets in Kauai. Learn what you can find at each one, and what times you can visit. With so many to choose from, you could visit a different market every day of the week at all times of the day!
Below are what I think are the top 15 farmers markets in Kauai. Add one or a couple to your itinerary. They're a great place to find fresh, affordable produce and awesome souvenirs you won't find anywhere else.
1. Hale Halawai Farmers Market
This farmers market is also called the Hanalei Farmers Market. It's considered one of the top 5 best farmers markets in all of Hawaii. Located on the North Shore in Kauai, they sell tons of fresh fruits and vegetables grown by North Shore farmers.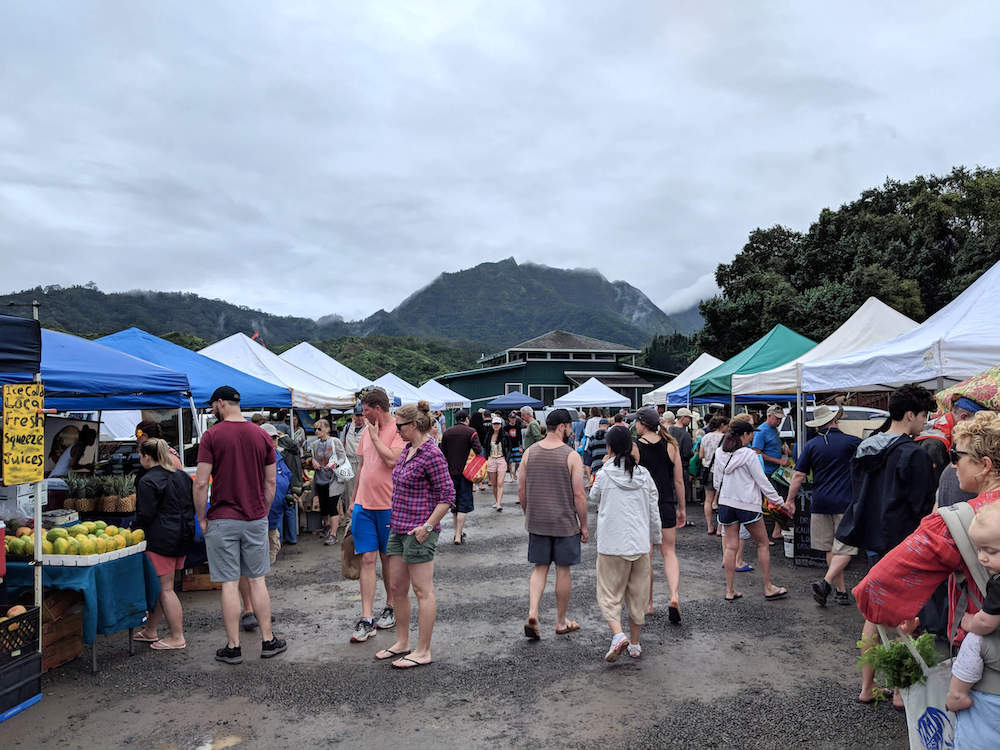 But that's not all. Come hungry and sample fresh juice, baked goods, home-cooked meals, and locally grown honey. Local artists even offer their crafts and artwork for sale.
The Hanalei Farmers Market is open every Sunday from noon to 2:30 PM.
2. Waimea Farmers Market
The Waimea Farmers Market is also known as the Hale Puna Market. You can visit this one every Thursday from 3:30 to 5:30 PM. It's special because all the money generated is donated to support the interns at the farm school from Ke Kula Ni'ihau!
If you prefer small market that's easy to navigate, this one's for you. It's mainly farm goods. You'll find things like fresh mangoes, eggs, basil, and sugarcane. Go support the farm school interns and get some delicious farm food!
3. Kealia Farmers Market
Located in Kapaa, the Kealia Farmers Market is open from 3 to 6 PM every Monday and Friday. It's a mix of a farmers market and a farm stand with most of the items here are grown from Kealia Farm. This organic farm doesn't use chemical sprays, so you can shop without worrying about the produce you buy.
You'll find delicious fresh-caught fish and poi products too. Craft vendors also come in selling a variety of awesome things like baskets and jewelry. So, it's a good place to find gifts to take back home with you.
This Kauai farmers market was started by a community member. They wanted to give back to the community and have a place to support one another. You can really feel the welcoming atmosphere when you visit!
4. Coconut Farmers Market
The Coconut Farmers Market happens every Tuesday and Thursday from 9 AM to 1 PM. Every week, enjoy fresh produce from all the local farmers.
At this Kapaa farmers market, you'll also find plenty of tropical flowers, handmade items, and delicious snacks and meals ready to eat!
5. Grove Farm Market
There are 3 different farmers markets in Lihue! The Grove Farm Market is every Saturday and begins at 9:30 AM and goes until things run out. And they have a big focus on being sustainable and eco-friendly.
Come to this Lihue farmers market for super fresh fish and produce. Every few weeks, there's also a craft fair held at the market. You can find fantastic artwork and crafts done by locals in the community.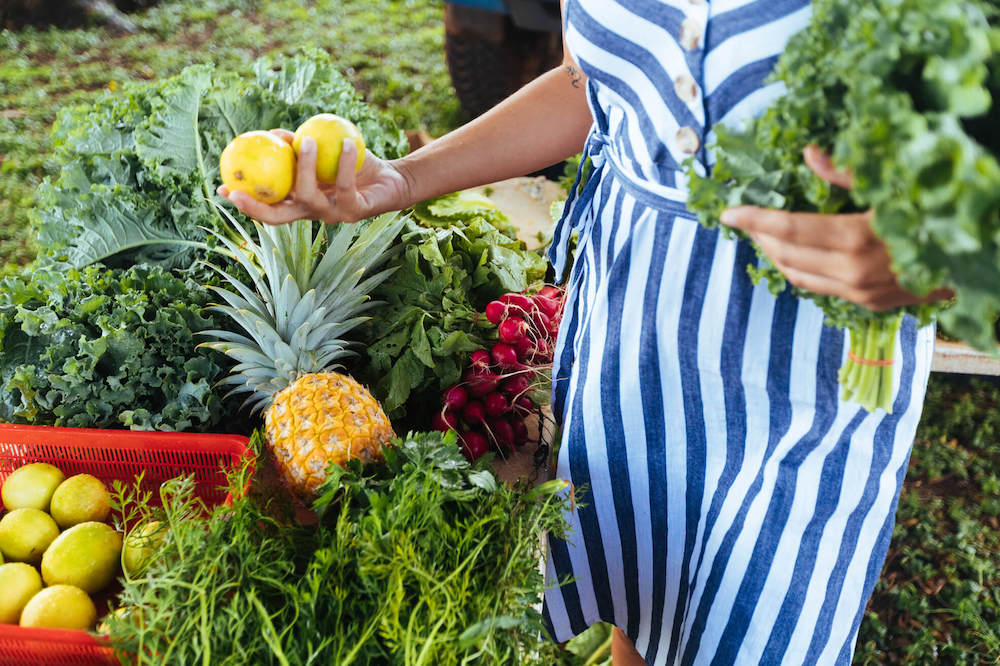 6. Sunshine Markets
There are a few Sunshine Markets in Kauai. Many of them have been closed due to COVID-19, while others are still open. Here are the locations of each one:
Koloa (still closed)
Lihue (still closed)
Kapaa (open Wednesdays from 3 to 4:30 PM)
Hanapepe (open Thursdays from 3 to 4:00 PM)
Kekaha (still closed)
The county runs these Sunshine Markets. They have delicious homegrown foods and handmade items, along with fresh fish and art, all at reduced prices. Hopefully, all of them will open again soon!
7. Kauai Community Market
Open every Saturday from 9:30 AM to 1 PM is the Kauai Community Market! There is something for everyone from plate lunches, agricultural products, and more!
There are also these neat educational stands where you can learn how to grow your own products! This community market is made for the local community to help everyone thrive.
The Kauai Community Market is here to help support local farmers and business owners. You can also go on the KCC organic garden tour here as well! And you won't just be buying food here. You'll be learning and growing too!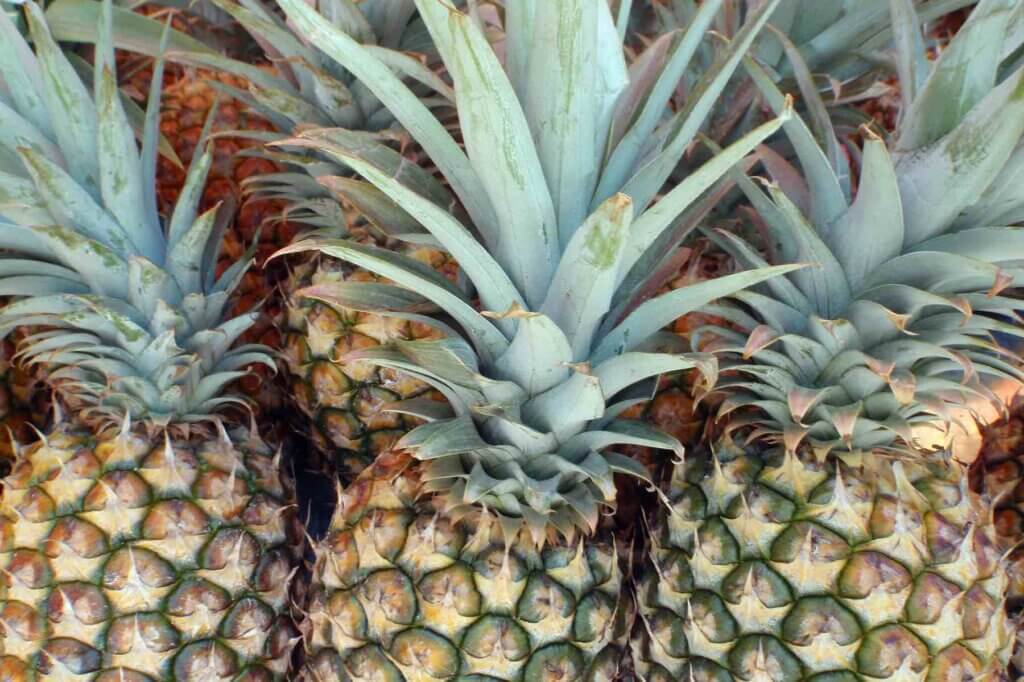 8. Namahana Farmers Market
Namahana Farmers Market is located in Kilauea, Kauai, along the North Shore. On Saturdays, it's open from 9 AM to 1 PM! It's also open on Mondays from 4 PM to dusk.
This Kauai farmers market is great if you are looking for unique souvenirs from local creators. And of cours there's fresh produce and prepared foods to eat.
9. Kauai Culinary Market
Kauai Culinary Market is such a fun place to go to! It's one of the best farmer's markets in Poipu.
Every Wednesday from 3:30 to 6 PM, you can explore everything this market has to offer. Support local farmers and businesses while you enjoy live music.
At this Poipu farmers market, you will get to grab some delicious homemade pies, jams, and plate lunches, besides the typical market produce. This is a great place to get everything you need during your stay in Kauai!
10. Kilauea Farmers Market
Located in Kilauea, Anaina Hou Farmers Market is another great community-based market. It is open every Saturday morning from 9 AM to noon. There are around 40 vendors and you can spend the entire morning perusing stalls.
Everything at Anaina Hou is locally made in Kauai, not anywhere else. And many of the items you will find here are also organic. Grab some fresh produce and locally made crafts from this farmers market!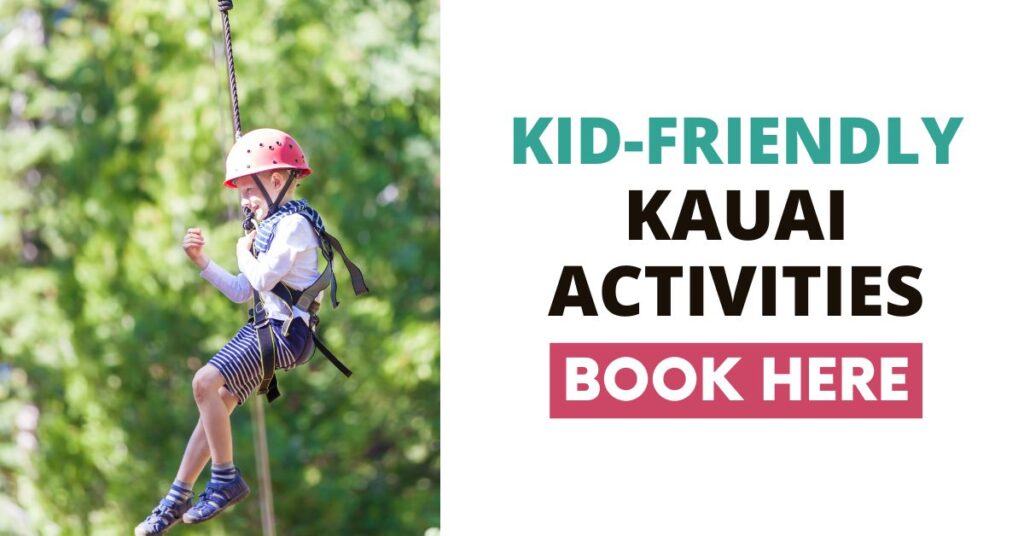 11. Pau Hana Market
Another one of the best farmers markets in Kauai is Pau Hana Market. It's located in Lihue at the Kukui Grove Center. This one is in partnership with the Kauai County Farm Bureau.
It is open every Monday from 3 to 5:30 PM. So, you can spend the day exploring Lihue and then head to the Pau Hana Market! You'll find flowers, produce, food, and so much more here.
12. Princeville Night Market
For a different type of market, visit the Princeville Night Market. This one runs from 4 to 8 PM every second Sunday of the month.
Here you'll mainly find kids activities, local artist vendors, and some food as well. There are over 30 vendors at each night market.
In addition to vendors, come here for the delicious food trucks and live music.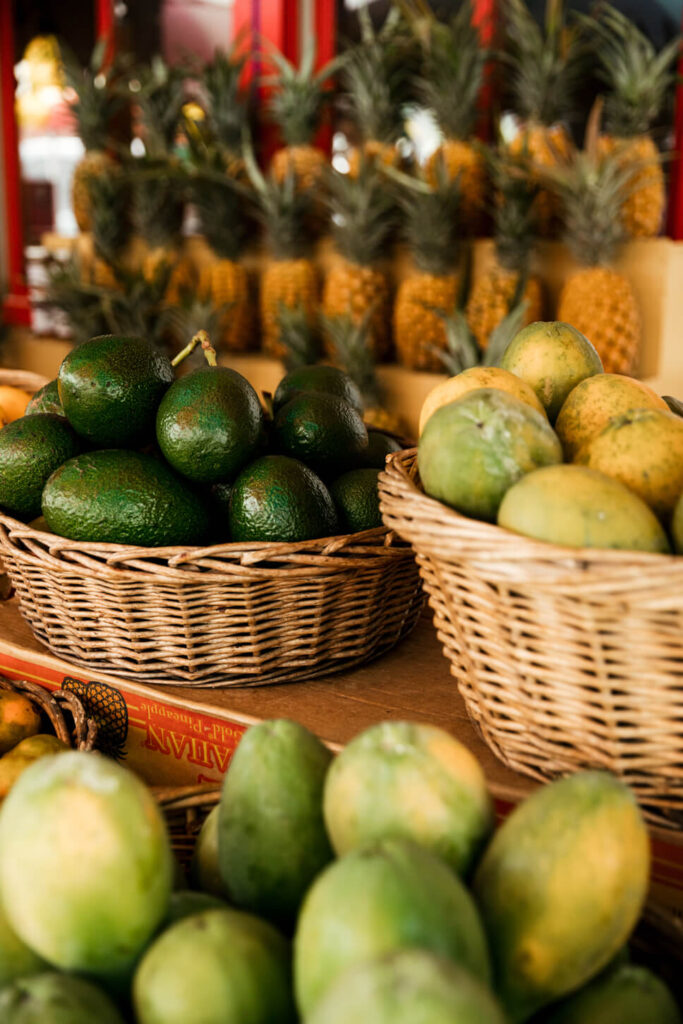 13. Hanapepe Farmers Market
The Hanapepe Farmers Market is another great one to visit during your stay in Kauai. You can go to this market at the Hanapepe Community Park from 3 to 4 PM every Thursday.
Everything you will find here is organic, which is why it is one of my favorites! From produce to gorgeous local flowers, everyone can enjoy something here.
14. Koloa Farmers Market
Located at Knudsen Ball Park in Old Koloa Town is the Koloa Farmers Market. It's a smaller market with around 20 vendors, mainly selling fresh produce from surrounding farms. Sometimes you might find some people selling flowers and handmade leis too!
Grab some fresh pineapple, rambutans, avocados, and more at this farmers market! It's open at noon every Thursday.
15. Waipa Farmers Market
The Waipa Farmers Market is held every Thursday from 3 PM to dusk. This market is another one that offers almost all organic produce. Their motto is, "Buy Local, Eat Local, Live Local. They're all about supporting local businesses.
Waipa Farmers Market is super popular. It's a huge event where you can find just about anything you could want! Support some local farmers, grab some produce, and a few fun crafts too. All items sold are grown and created in Kauai.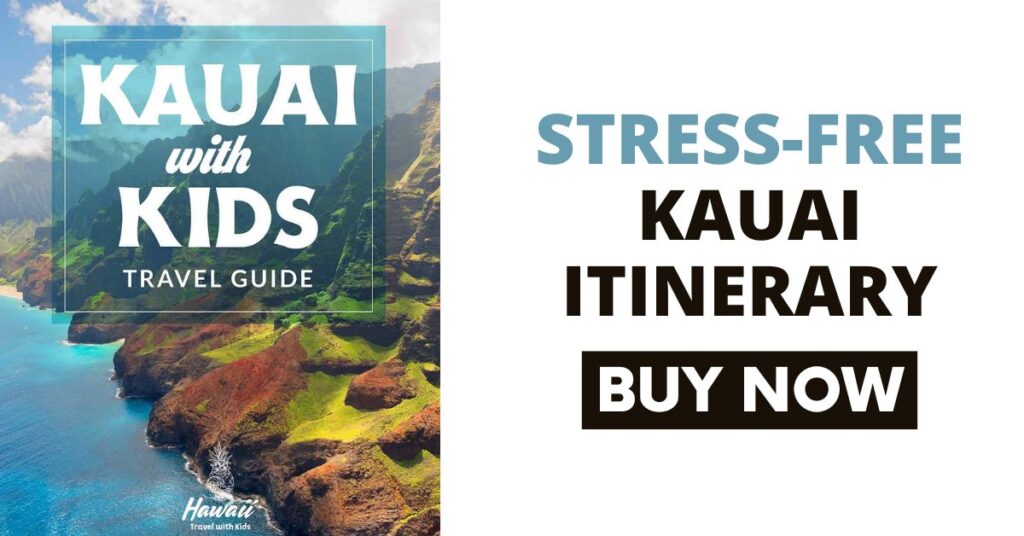 Kauai Farmers Markets FAQs
Is there a Princeville Farmers Market?
Sort of. You can find all kinds of goodies at the Princeville Night Market. It's a great place to find unique gifts and support local vendors. Plus, it's a fun party!
What can I find at a Kauai market?
You can find lots of fresh fruit, locally grown vegetables, local Kauai honey and jams, and even baked goods at farmers markets on Kauai.
Are there Waimea farmers markets?
Yes! There's the Hale Puna Market where you can get local Kauai produce on the south side of the island.
Kauai Farmers Market Wrap Up
These are some of the best farmer's markets in Kauai! Enjoy some delicious fresh produce and grab some cool gifts for family members at any of these locations.
This is a great way to give back to local communities, small businesses, and farmers while enjoying a cheaper way to buy produce and local art.