Heading to Kauai on a budget? Keep scrolling to find out my top 10 things to do on Kauai for under $10!
This list of the top 10 things to do on Kauai for under $10 contains affiliate links which means if you purchase something from one of my affiliate links, I may earn a small commission that goes back into maintaining this blog.
If I had to choose only one Island in Hawaii to visit, it would be Kauai! The thing we all love about Kauai is just how many things there are to do on our little island.
Even at only 552 total square miles and 75 miles to get around the island, there is more than enough to keep you busy for any amount of time.
The hardest part of a visit to Kauai is deciding what to leave off of your list. There is literally no way to enjoy everything Kauai has without up and moving there!
Something everyone considers is cost. How many of us hear "Hawaii" and think "expensive"?
The truth is that once you get to Kauai, you can stick to the bare necessities and not need to spend much more! In fact, there are tons of free things to do in Kauai!
In an effort to speed up your planning process and help you narrow down your choices to the bare necessities, I have a gift for you!
Check out my list of Top 10 Things to do on Kauai for Under $10 to help you plan your trip, stay on budget, and not miss the best parts of our favorite island!
Don't miss my top 105 genius tips for visiting Hawaii on a budget!
Want to skip all the planning and just access my detailed Kauai Itinerary complete with daily schedules, kid-friendly activities, and travel hacks? Click the button below.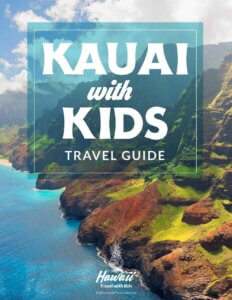 Kauai on a Budget FAQs
How many days do I need on Kauai?
If Kauai is the only Hawaiian island you are visiting, you'll want at least 7-10 days. That gives you enough time to see the top attractions, go for a few scenic drives, do some outdoor adventures, and just relax at one of the many gorgeous Kauai beaches! There are so many amazing things to do in Kauai Hawaii!
How to save money on food on Kauai?
There are lots of ways to eat cheap on Kauai. Definitely take advantage of happy hour deals for their appetizers. You can also split plate lunches (they are usually massive.) And stock up on groceries at local Kauai grocery stores, Costco, and the farmers market. That way, you can make your own meals in your hotel/condo.
What's the best way to get around Kauai?
You'll definitely want to rent a car on Kauai. It's the easiest way to explore the island, especially since there are limited Uber/Lyft drivers. They do have a bus system, but it doesn't go everywhere. One of the cheapest places to rent a car on Kauai is through Discount Hawaii Car Rentals.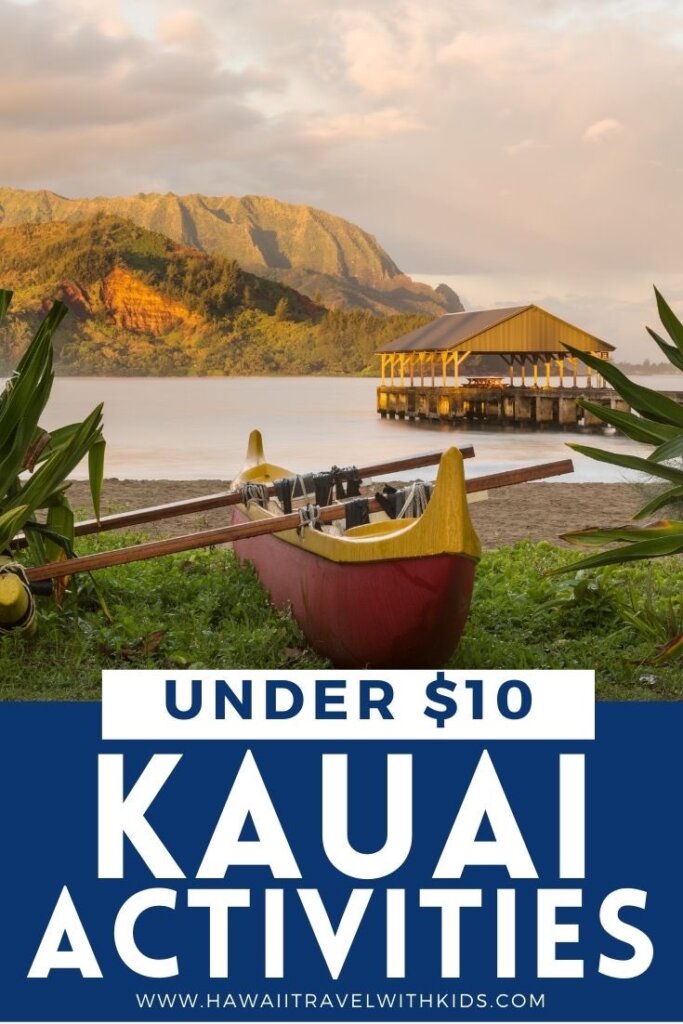 Best Things to do on Kauai for $10 or Less
If you're heading to Kauai on a budget, you'll definitely want to check out some of these cheap things to do on Kauai!
1. Make sure to plan to visit at least one beach!
What is the point of a trip to Kauai without a trip to the beach? It's a total Kauai must do! Kauai beaches are gorgeous, relaxing, and best of all – free!
The activities available on each beach vary quite a bit, so make sure to check out the information about your chosen beach before you head out.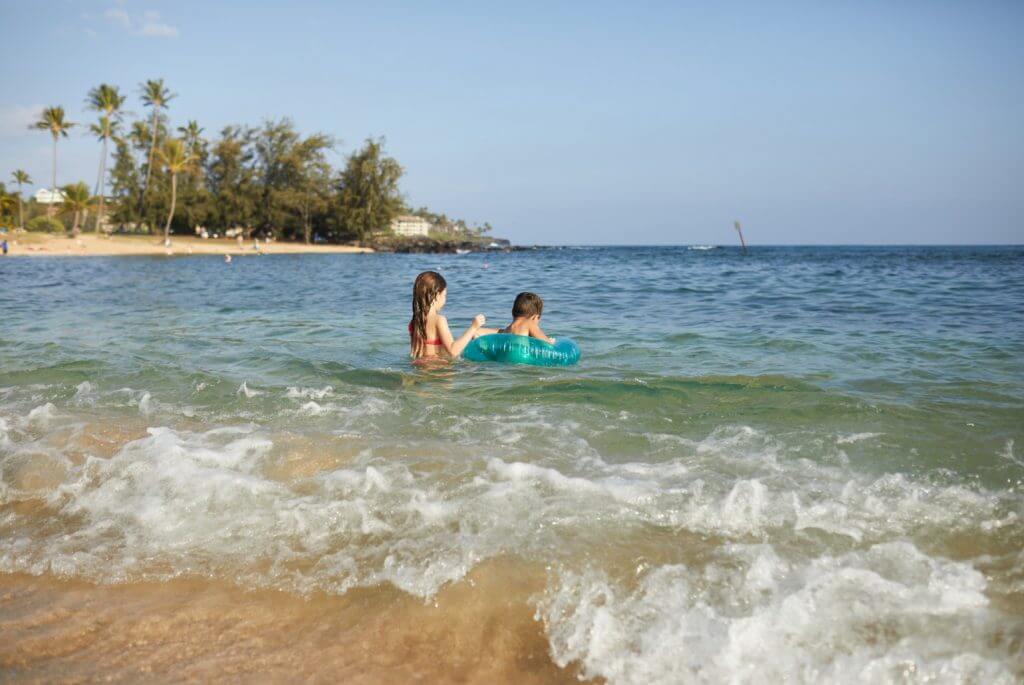 Lifeguards are on duty at most of the bigger beaches, but you should still check out the daily ocean report before heading out.
I have a lot of personal favorites, but Lydgate Beach on the east side, Hanalei Beach on the North Shore, and Poipu Beach on the south side stand out in my mind.
No matter where you decide to stay on Kauai, you will be able to find a beach to enjoy nearby.
So pack some snacks, grab your towel and reef safe sunscreen, and go find a beach to relax on!
2. Enjoy the views at Waimea Canyon State Park!
Waimea Canyon has long been referred to as the "Grand Canyon of the Pacific," and for good reason!
The Waimea Canyon State Park has just as much to see and do as its sister canyon on the mainland. And it's one of the top attractions on Kauai.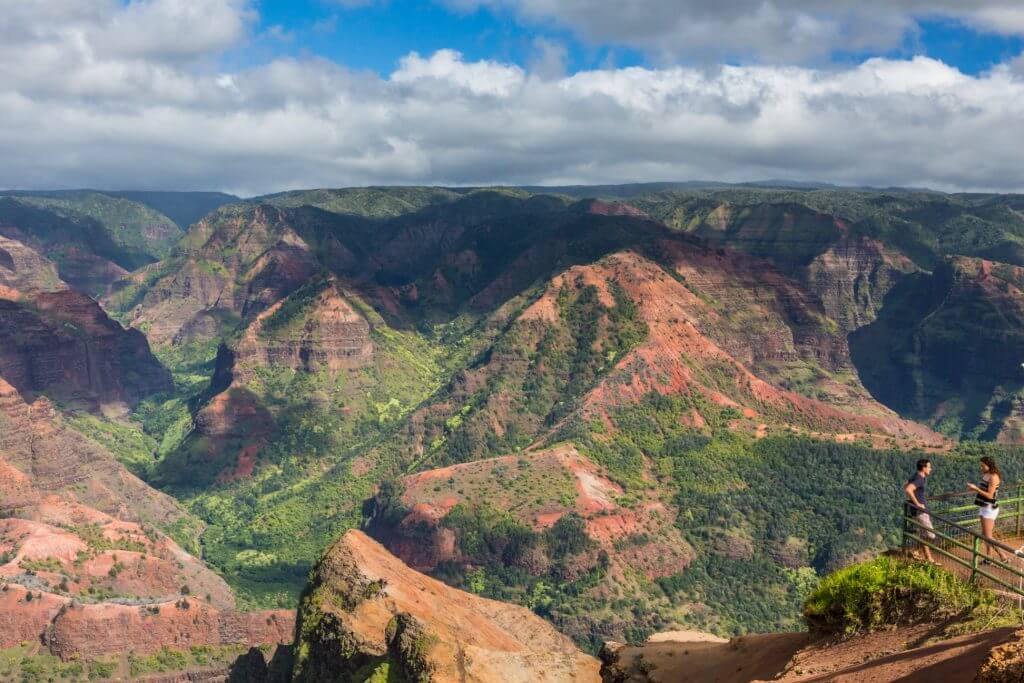 At $10 per car to enter, this experience is a steal no matter how you look at it! There are trails for amateur hikers, (or families with littles) as well as harder treks for the more experienced hiker.
If you want to stay in the car and enjoy the scenery, you can do that too.
Make sure to at least stop at the lookout points, or risk missing some of the most gorgeous rainbows and interesting plants and animals in the US!
And I totally recommend continuing up to Kokee State Park!
3. Walk through Kauai's historical landmarks!
The Koloa Heritage Trail is a 10-mile tour through some of the most important events and history on Kauai.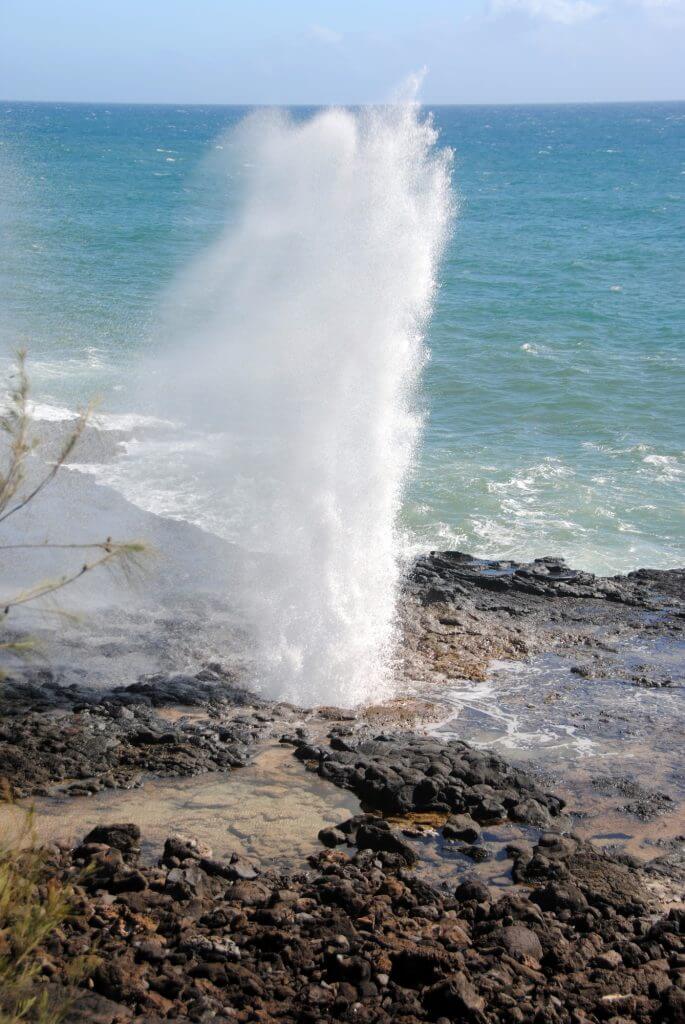 Visitors can explore everything from Spouting Horn near Poipu to a Buddhist Temple built in 1910.
There are 14 stops along this self-guided trail, so make sure you plan plenty of time.
For the price (Free!) you could even spread the stops out over several days to give you and your family time to absorb and explore all the different sites on this historic trail!
It's definitely one of the top things to do in Kauai with kids of all ages!
4. Make your way up to Kilauea Point!
You know the lighthouse that everyone thinks of when they think of Kauai? It's at Kilauea Point!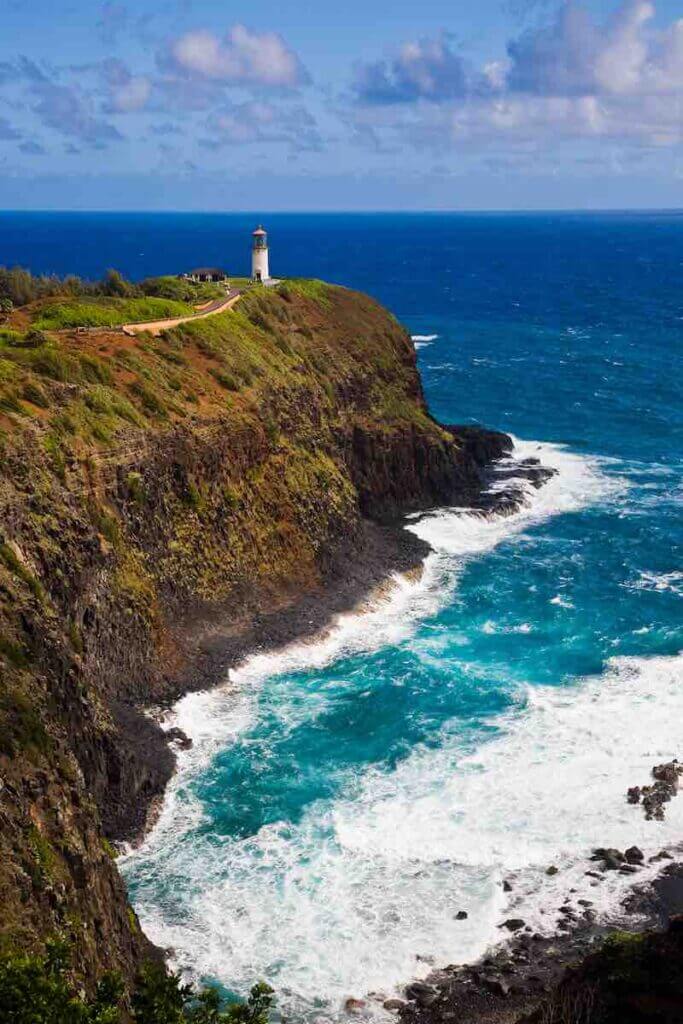 The lighthouse is the Daniel K. Inouye Kīlauea Point Lighthouse Station, which offers tours "depending on the availability of staff or volunteers" and is an iconic image of Kauai.
The lighthouse is just one attraction, though!
The bigger, more important activity (at least to my boys!) is the Wildlife Refuge. This refuge is a very important, protected area for many species of seabirds and Hawaiian plants.
If you are planning a trip to the refuge, it would be a good idea to bring some binoculars, so that might be an added cost.
But when it only costs $10 per car to get into the refuge, maybe those binoculars seem a bit more affordable? I guarantee this isn't the only place on Kauai you will use them!
5. Tour and taste at the Kauai Coffee Company!
If you are a coffee lover or have one in your family, this will be a non-negotiable, must-do stop!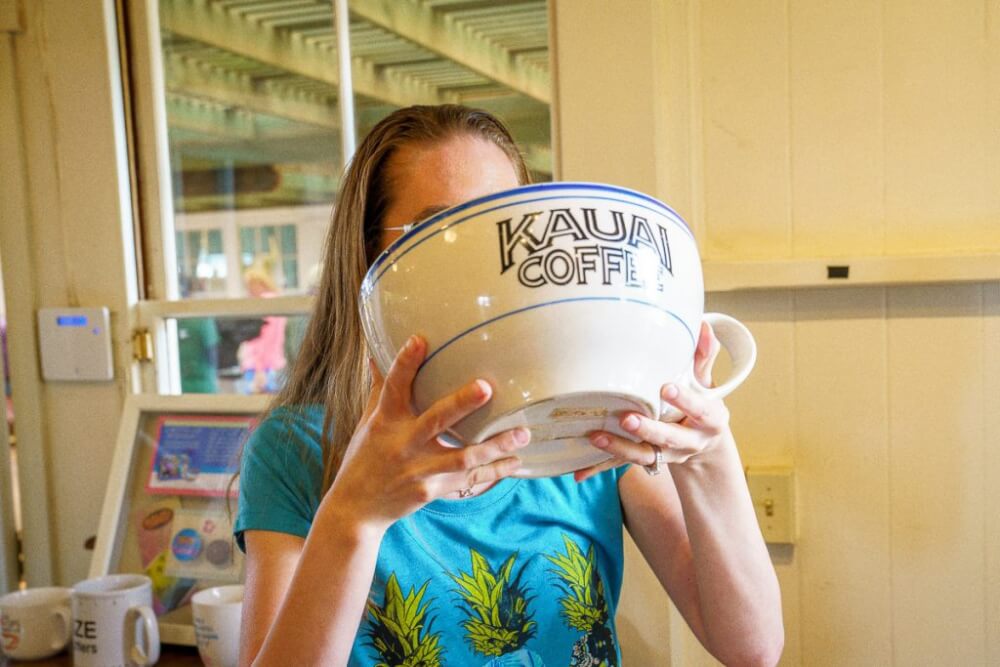 The Kauai Coffee Company has it all; a visitor center, free self-guided tours, and free coffee tastings. It is also the biggest coffee farm in the US.
Visit the estate for free to learn all about growing, roasting, and tasting some wonderful coffee!
They also have an option for a personalized, guided tour with a coffee professional for $25/person.
Regardless of which tour you do, it's pretty amazing walking around this coffee estate. Plus, there are tons of cool photo ops along the way!
This is one of the top things to do in Kauai for free that the whole family will love!
6. Experience the calm and history at the Kauai Hindu Monastery
If you are looking for the most peaceful experience on Kauai, look no further than the Kauai Hindu Monastery.
As a member of the public, visiting hours and options are a bit restricted, but the planning will be well worth it. It's one of the most under-rated Kauai attractions.
Make a plan to arrive between 9am and noon, and enjoy the visit while you learn about the Hindu religion and enjoy the peace and quiet of the gorgeous monastery landscape.
There are plenty of places to walk around and take photos. And it's one of the least touristy places on Kauai!
7. Challenge yourself to the Kalalau Trail!
Did you know that the highway around Kauai – Kaumualii or Kuhio Highway, depending on where you are – doesn't actually go all the way around the island?
There is a section of Kauai on the northwest side that isn't able to be accessed by car. This is where the Kalalau Trail comes in!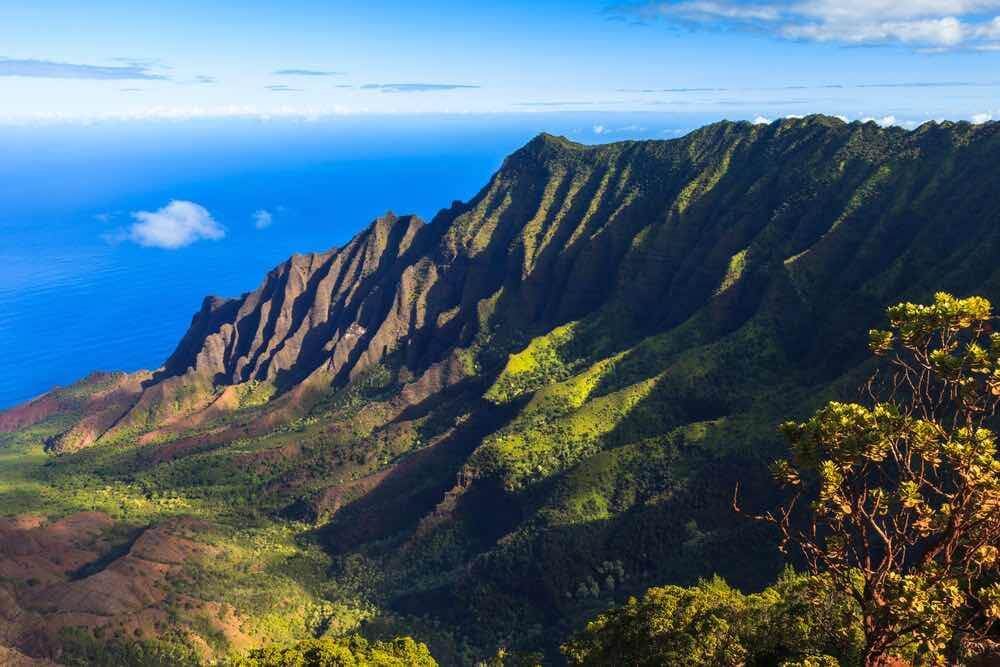 The Kalalau Trail is an 11-mile trail that traverses some of the most beautiful sections of the Nāpali Coast. The trail itself almost never flattens, so be prepared for a great workout.
From the trailhead at Ke'e Beach to the North, day-hikers can get to Hanakāpī'ai Beach, and to the Hanakāpī'ai Falls to the south within a day.
Any further down the Kalalau Trail will require a camping permit and gear, whether you plan on camping or not.
To make this 11-mile trek in one day would challenge even the most experienced hikers, but the views of the Kalalau Valley and Kalalau Beach towards the end make every ounce of sweat and camping gear so worth it!
Insider tip: You will need to make a reservation to park or plan on taking the shuttle to the trail head.
8. Enjoy the shops in Old Kōloa Town!
The very first successful sugar plantation serves as the site of the shopping center that is Old Kōloa Town.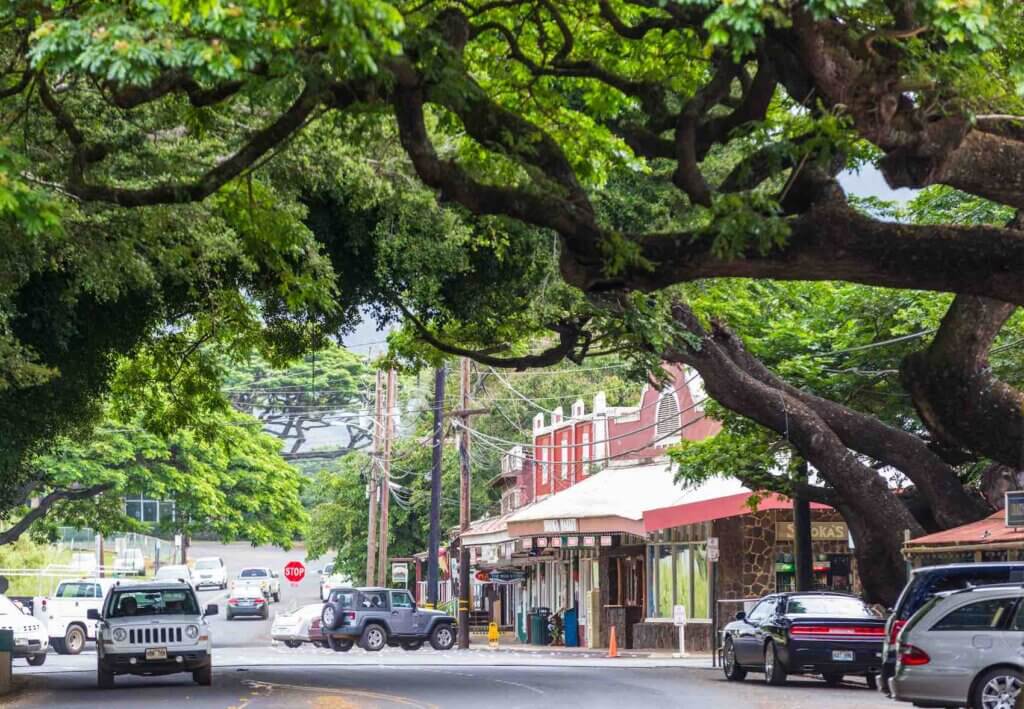 Having now been turned into adorable shops, you can find anything from snacks to souvenirs to a wonderful meal here on the south side of Kauai.
Come for the shopping, but stay for the entertainment like free Hula shows or the Old Kōloa Town Night Market. Head to Old Kōloa Town to enjoy the perfect mix of modern and classic Kauai!
9. Hunt for rainbows at Wailua River State Park!
If you are looking for amazing Kauai waterfalls, look no further than Wailua River State Park!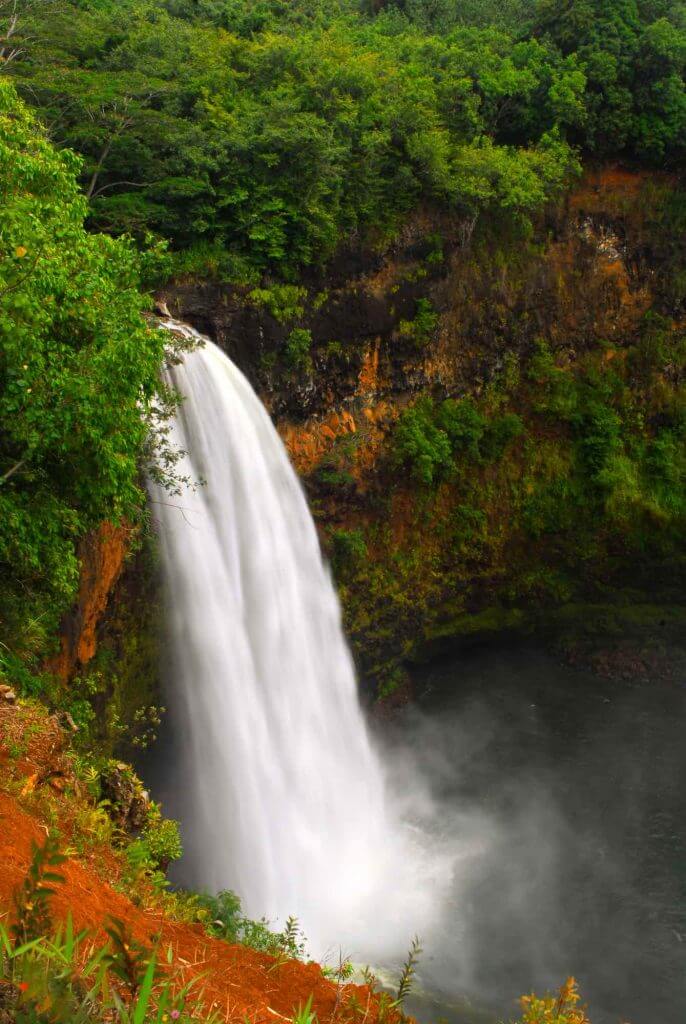 The state park is free to enter, but does offer a pay-to-ride boat tour down the only river on Kauai wide enough to be navigable.
Near the entrance, be sure to see the Wailua Complex of Heiau. This National Historic Landmark showcases some of the most significant historical finds on Kauai and Hawaii.
Between the historical landmarks and the hiking trails, you will be sure to find something to interest anyone in the family!
Wailua Falls is one of the prettiest things to see on Kauai!
10. Wishing Well Shave Ice
Did you really go to Hawaii if you didn't get Shave Ice? My answer would be no.
On Kauai, Wishing Well Shave Ice in Hanalei is the ultimate place to go! Most of their shave ice is $8 or a little more, depending on what size you get and how many flavors you want.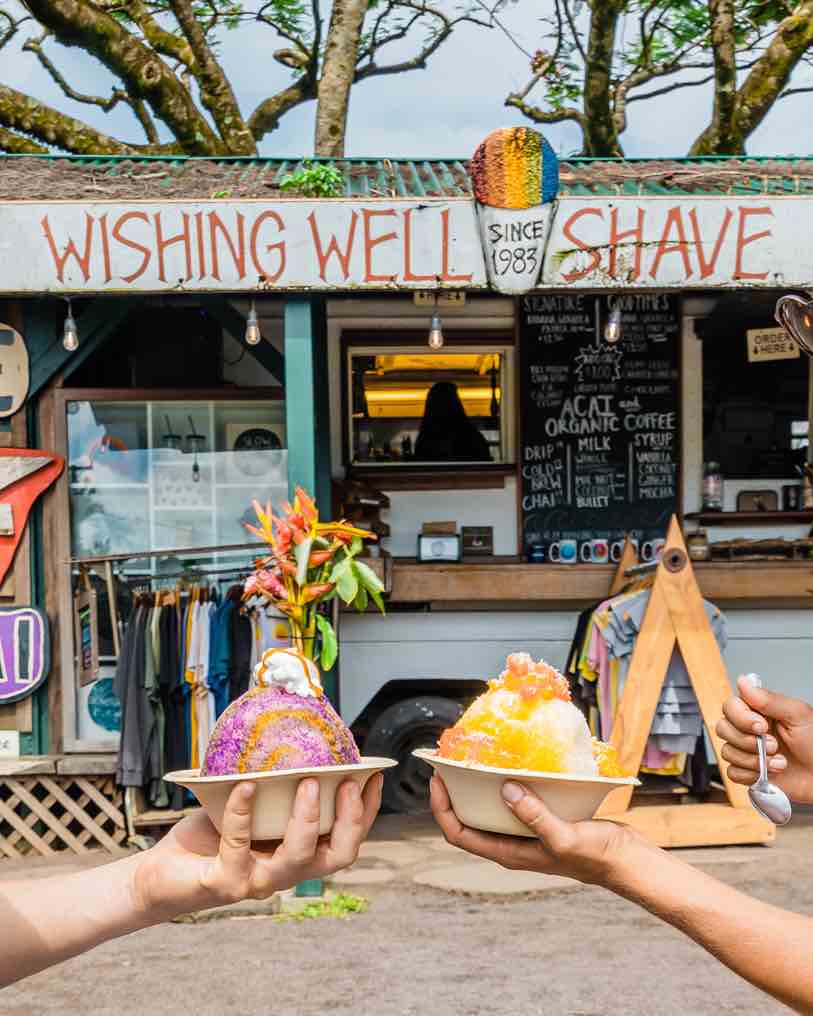 While this isn't the cheapest shave ice on Kauai, it is worth every dollar!
They make their own organic syrups from local Kauai fruit and you'll get to eat it in one of the prettiest areas of Kauai.
There's also a few other food trucks nearby, so it's an easy place to stop for lunch first. And they have a super cute shop.
Bonus: Animal lovers, here is your chance!
Have you ever wondered what could make your vacation any better? Are you someone who loves animals? Have you ever thought about giving back while enjoying a wonderful new experience?
The Kauai Humane Society has a program that I just love.
Their Field Trips for Shelter Dogs program allows visitors to "check out" a dog from the shelter for a day. The dog gets a day out and socialization, and you get your animal fix while doing a good deed!
The only catch is that this particular experience is a bit more expensive at $40 per day, but it's a donation, so that makes it better, right?
It's definitely one of the most unique things to do in Kauai with kids!
Follow the Kauai Humane Society to see pictures of the current pups out on their field trips!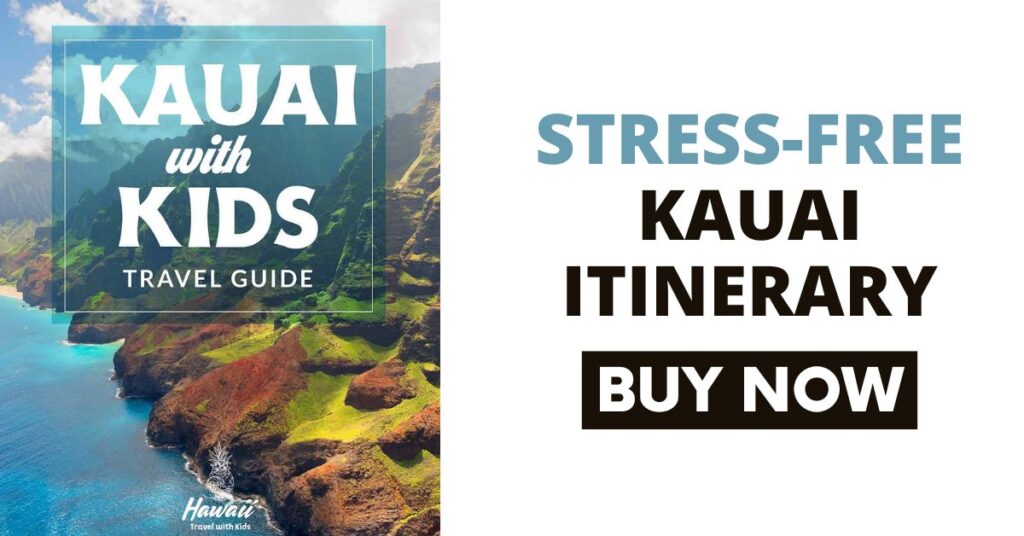 Wrap Up
There is a reason that Kauai is called "The Garden Isle." You will see the most gorgeous, lush scenery you have ever seen.
Even if all you do is walk around every day to take in the sights and sounds, you will leave happy, relaxed, and planning your next trip back.
These Top 10 Things to do on Kauai with kids for Under $10 are a great place to start for a wonderful Kauai getaway. Plus, you can totally do an amazing vacation to Kauai on a shoestring budget