Dreaming of traveling to Hawaii? Find out our top 50 best places to visit in Hawaii with your family, including best places to eat, top Hawaii attractions, gorgeous beaches, and more!
This 50 Best Places to Visit in Hawaii post contains affiliate links which means if you purchase something from one of my affiliate links, I may earn a small commission that goes back into maintaining this blog.
Whether you are planning a trip to Hawaii or just wanderlusting, we can all agree that Hawaii is one of the most beautiful places in the world.
From stunning beaches and cascading waterfalls to volcanoes and amazing attractions, Hawaii has it all!
Since Hawaii is our 50th State, I thought it would be appropriate to highlight 50 of the coolest places to visit in Hawaii.
Some of these places to visit in Hawaii are for adventurers, some for budget travelers, and many of them are kid-friendly.
So, if you're wondering where to go in Hawaii, keep scrolling for some of the most popular (and the most under-rated) Hawaii vacation spots!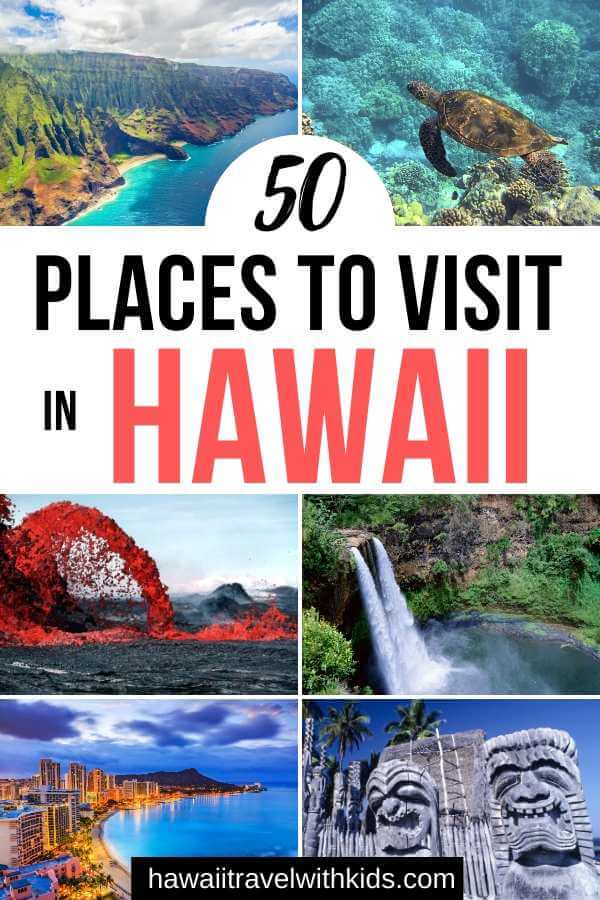 50 Best Places to Visit in Hawaii with your Family
1. Road to Hana
I had to start this list with one of my favorite places in Hawaii. The Road to Hana is way more about the journey than the destination.
On this famous winding road, you'll see gorgeous gardens, beautiful waterfalls, and taste some of the best banana bread in Maui!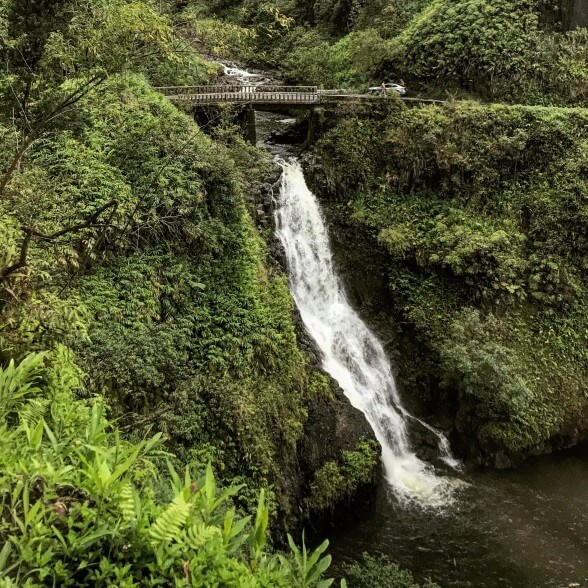 You can easily rent a car and drive it yourself, or there are tons of Road to Hana tours you can sign up for. This Maui day trip is very popular with families, budget travelers, hikers, couples, and solo travelers.
Read my full Road to Hana guide
2. Diamond Head
If you look up from Waikiki Beach, you can't miss Diamond Head. This iconic mountain is that backdrop of many Hawaiian postcards.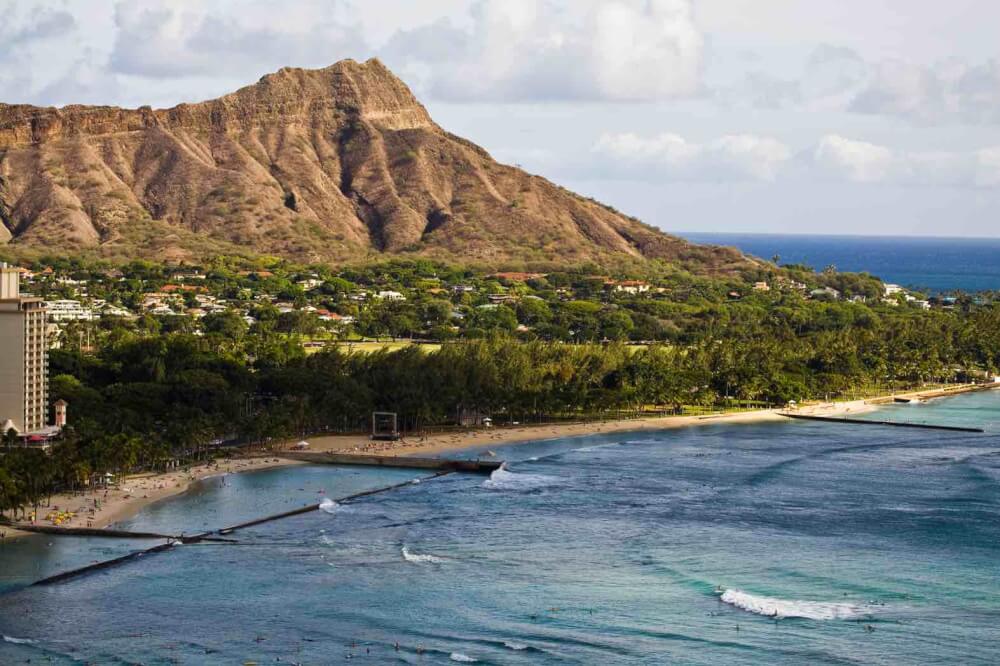 Hiking Diamond Head is a popular thing to do near Waikiki. The hike itself isn't very strenuous (there are a ton of stairs) and it provides an unbelievable view.
Pro tip: Get there early to beat the heat (and the crowds!)
3. Hanalei
One of the most gorgeous parts of Kauai is the North Shore. Hanalei is a cute North Shore surf town that is packed with incredible food, shave ice, boutiques, and more.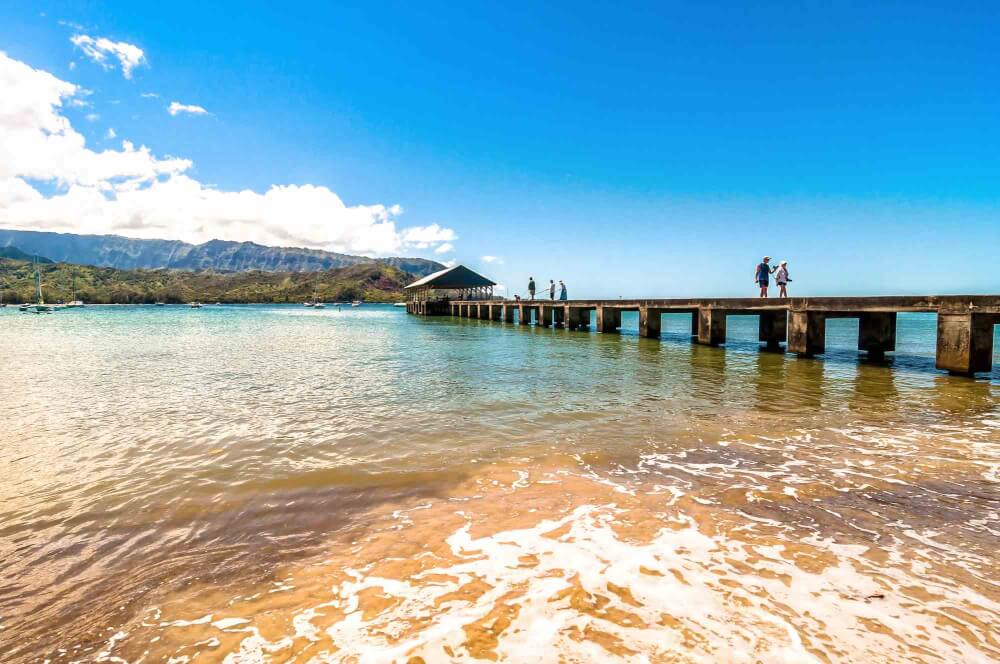 But, one of the best things to do in Hanalei is hang out at Hanalei Bay. The water is super calm and it's perfect for Stand Up Paddling or for families looking for a kid-friendly Kauai beach.
Hanalei is one of the best places to vacation in Hawaii during the summer.
4. Polynesian Cultural Center
If you're looking for one of the top attractions on Oahu, look no further than the Polynesian Cultural Center up in Laie on the North Shore.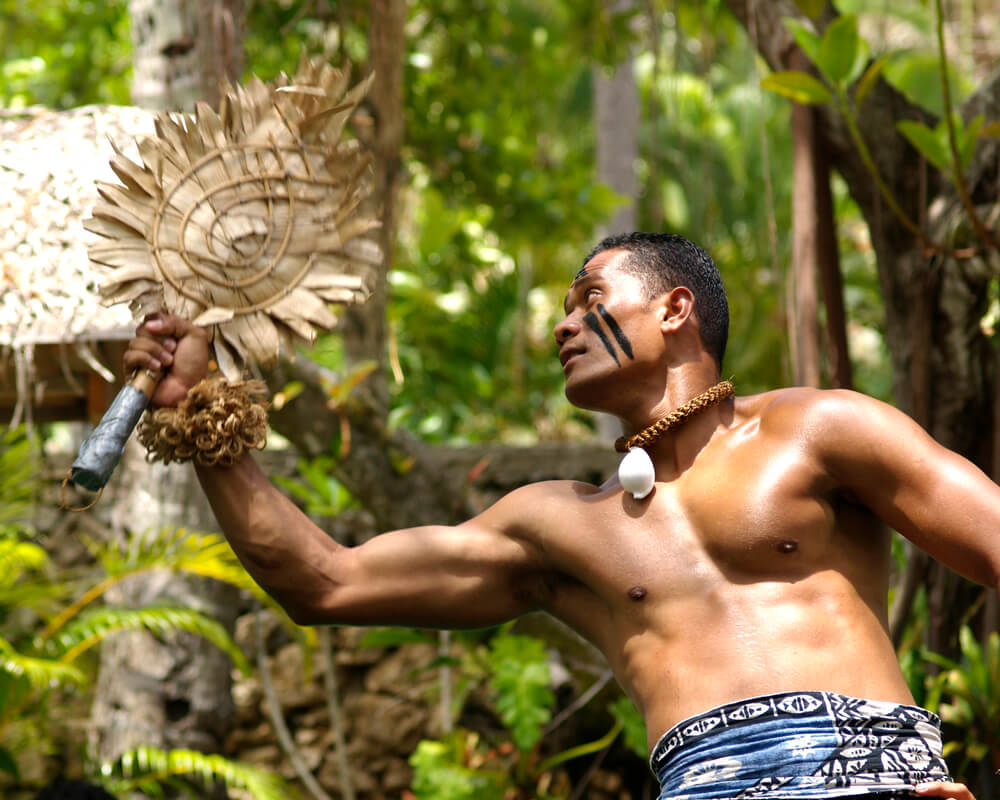 Here, you'll get to explore 6 different Polynesian Villages, participate in hands-on activities (like crafts and dancing), watch incredible performances, ride on a canoe, and more.
Plus, they offer a fun luau and the most beautiful theatrical presentation called Ha: Breath of Life.
It's one of my top things to do in Hawaii with kids!
Book your Polynesian Cultural Center tickets
5. Haleakala National Park
One of the most unique places in Hawaii is Haleakala National Park on Maui. Here, the landscape resembles Mars more than your typical Hawaiian landscape.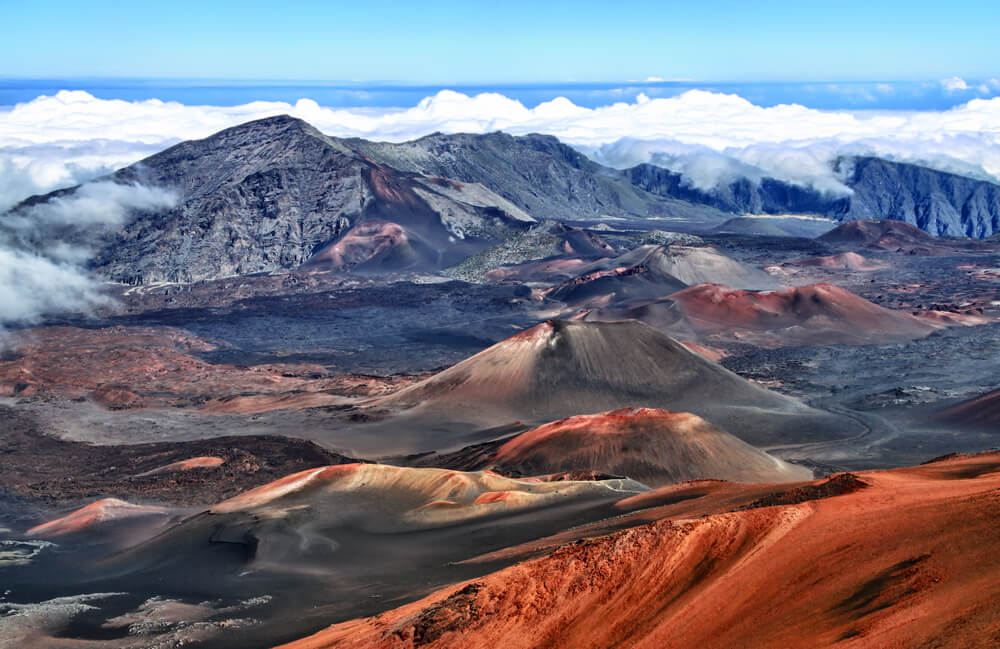 The drive up takes you through Upcountry Maui (which is stunning) and people like to spend the day hiking and checking out their cool visitor center.
But, one of the most popular things to do in Maui is to see the sunrise from Haleakala Crater. You can drive up yourself or hop on a Haleakala Sunrise tour.
And if you are a cyclist, Haleakala is the most famous mountain to bike down in Hawaii.
If you're heading to Maui, you'll definitely one to check out Haleakala. It's one of the top tourist attractions in Hawaii.
Pro tip: Bring a warm coat or blanket as it gets VERY chilly!
6. Pali Lookout
There are tons of fantastic scenic lookouts in Hawaii, but the one that is the most fun is Nu'uanu Pali Lookout on Oahu. It's one of the windiest places and it literally feels like you could blow away!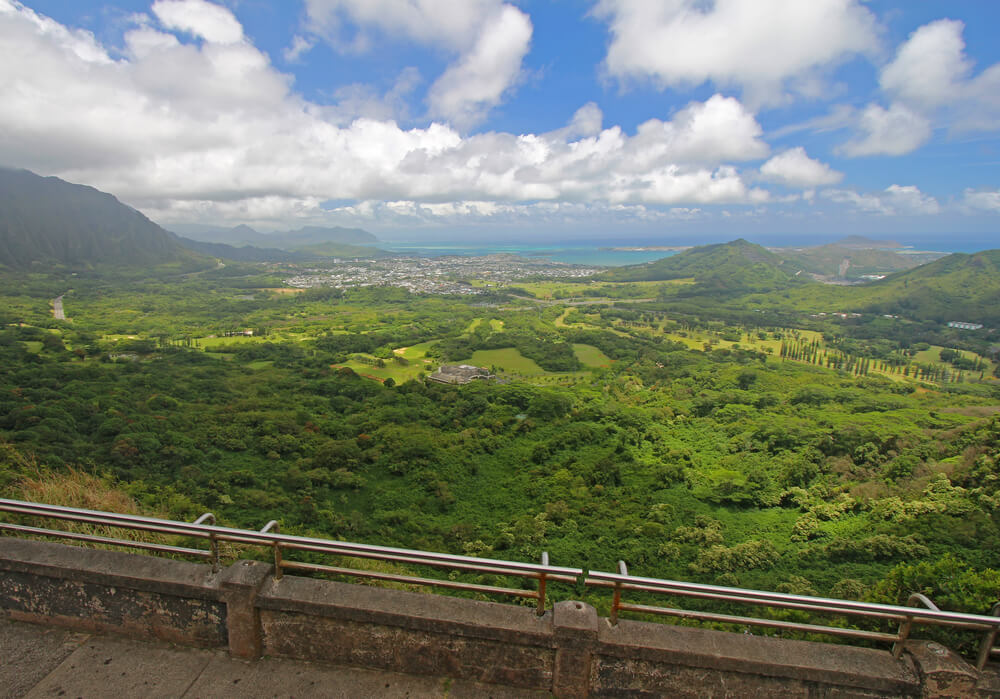 It also has a big Hawaiian historical significance. This is where King Kamehameha I won the Battle of Nu'uanu and united the island of Oahu under his rule of Hawaii.
Hundreds of Hawaiian soldiers were forced off the sheer cliffs surrounding this area. There are plaques around this lookout explaining more about the battle.
7. Wishing Well Shave Ice
One of the top things to eat in Hawaii is shave ice. But, not all shave ice places are the same.
Wishing Well Shave Ice in Hanalei, Kauai features all-natural, organic fresh fruit syrups and delectable toppings. Their products are locally sourced and sustainable and they offer some of the best shave ice on Kauai.
8. Waikiki
One of the most well-known places in Hawaii is Waikiki! This is where you'll find some of the top hotels, restaurants, and shopping on Oahu.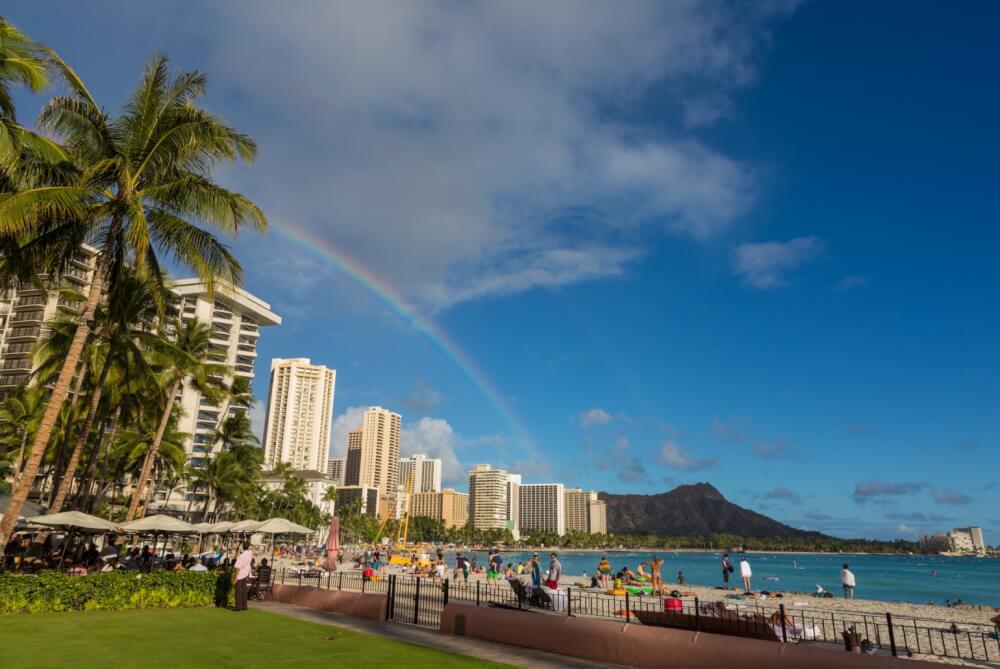 But, Waikiki is most famous for its beach. The waves are pretty calm and the water is clear, which makes Waikiki perfect for families and beginner surfers.
Plus, there are tons of beachfront restaurants where you can listen to live music while sipping a tropical drink and enjoying the sunset.
It's no wonder that many people claim Oahu as the best Hawaiian island for a family vacation.
Waikiki is one of the best places to stay in Hawaii if you don't want to rent a car. There are tons of tours with Waikiki shuttles and there are a bunch of open-air trolleys that go around the area.
Read my top 25 things to do in Waikiki with kids
9. Hawaii Volcanoes National Park
Hoping to see lava in Hawaii? Your best bet is at Hawaii Volcanoes National Park on the Big Island of Hawaii.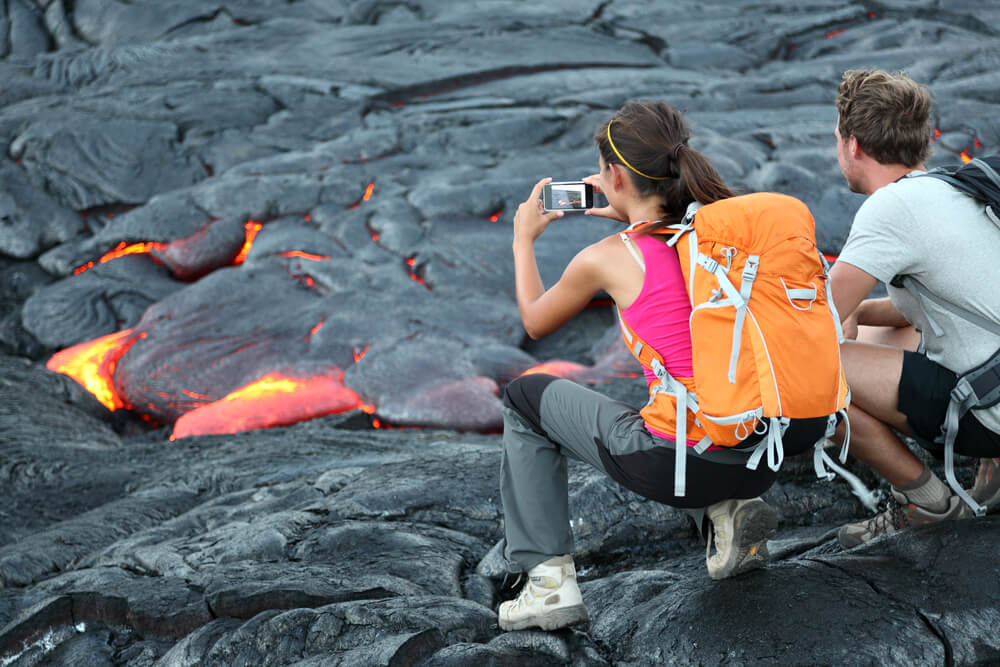 You'll actually find several Hawaii tourist attractions here.
This UNESCO World Heritage Site has tons of hiking trails, an awesome museum, lava tubes, camping spots, tons of special ranger programs and more.
Read my full guide to Hawaii Volcanoes National Park
10. I'ao Needle
One of the coolest things to see on Maui is just minutes from the airport. I'ao Needle is located in I'ao Valley State Park.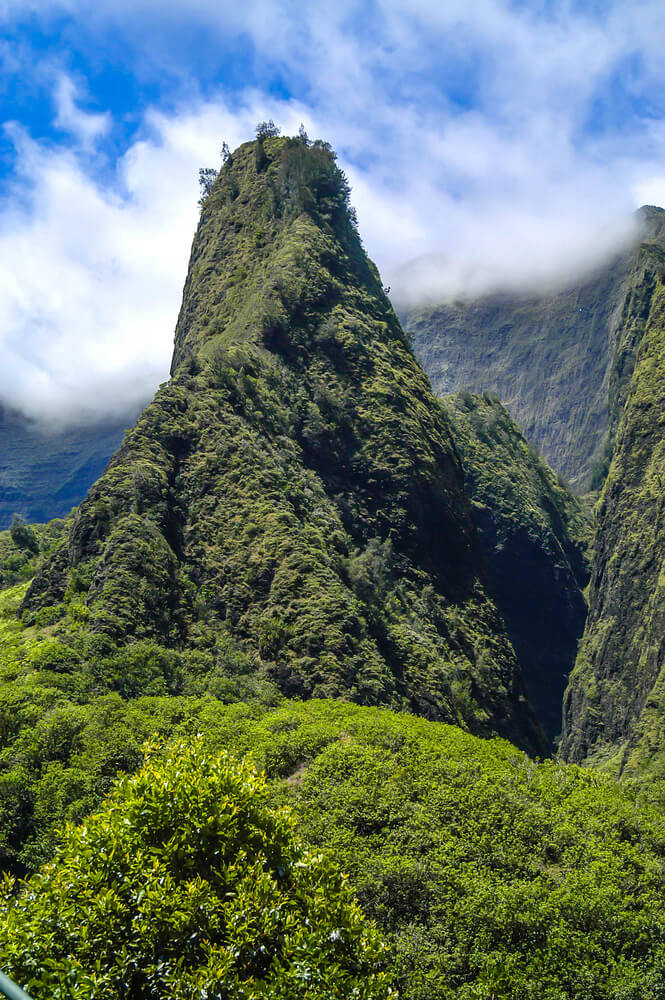 There is an easy trail you can walk to get up to a viewing platform. The trail is kid-friendly and has cool things to see along the way.
Pro tip: Don't forget bug spray!
11. Pearl Harbor
One of the most famous historical sites in Hawaii is Pearl Harbor. This is where the Japanese attacked the United States and brought the United States into World War II.
Today, it's one of the top tourist attractions in Honolulu.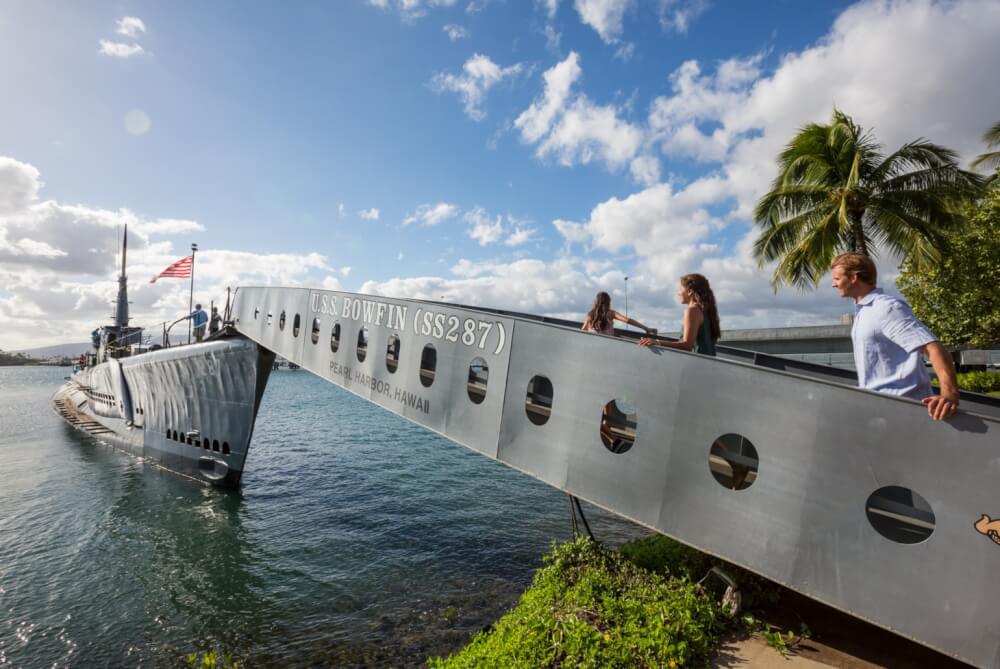 Most people come to Pearl Harbor to pay their respects at the U.S.S. Arizona. There's also a riveting aviation museum, a submarine, the Battleship Missouri and so many other things to see at Pearl Harbor.
You can visit on your own or join a Pearl Harbor tour.
Pro Tip: There are 1300 free tickets for the U.S.S. Arizona available each morning, but you have to get there early to snag one!
12. Duke's
If you are looking for a great waterfront restaurant in Hawaii, head to Duke's. Named after legendary Hawaiian surfer Duke Kahanamoku, Duke's serves great meals with an island twist.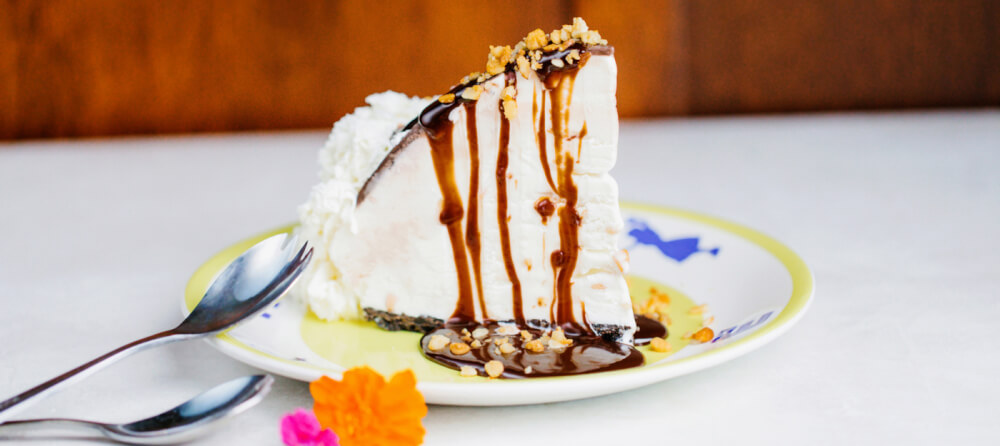 They are most famous for their decadent Hula Pie. Hula Pie is made with rich macadamia nut ice cream piled high on a chocolate cookie crust and topped with chocolate fudge, whipped cream, and a bunch more macadamia nuts.
It's enormous and can easily be shared with an entire family.
What's extra cool is that you can find Duke's locations in Waikiki, Maui, and Kauai!
13. Waimea Canyon
Did you know Hawaii has their own Grand Canyon? Dubbed the "Grand Canyon of the Pacific," Waimea Canyon is on Kauai and is absolutely spectacular.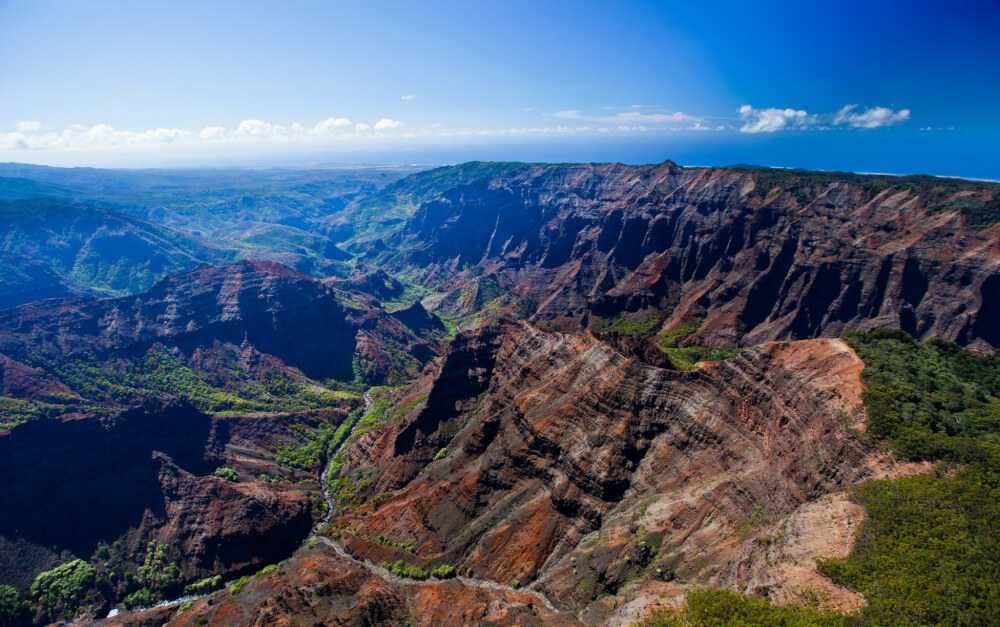 Visitors love coming here to hike the many trails or take a helicopter ride to see secret waterfalls.
But, families can easily park and take a short walk to the viewing platform for epic views of this natural wonder. Plus, there's usually a booth in the parking lot selling fresh fruit and yummy snacks!
14. Ala Moana Center
With more than 350 shops and restaurants, Ala Moana Center on Oahu is the world's largest open-air shopping center. They have department stores, luxury retailers, local boutiques, and more.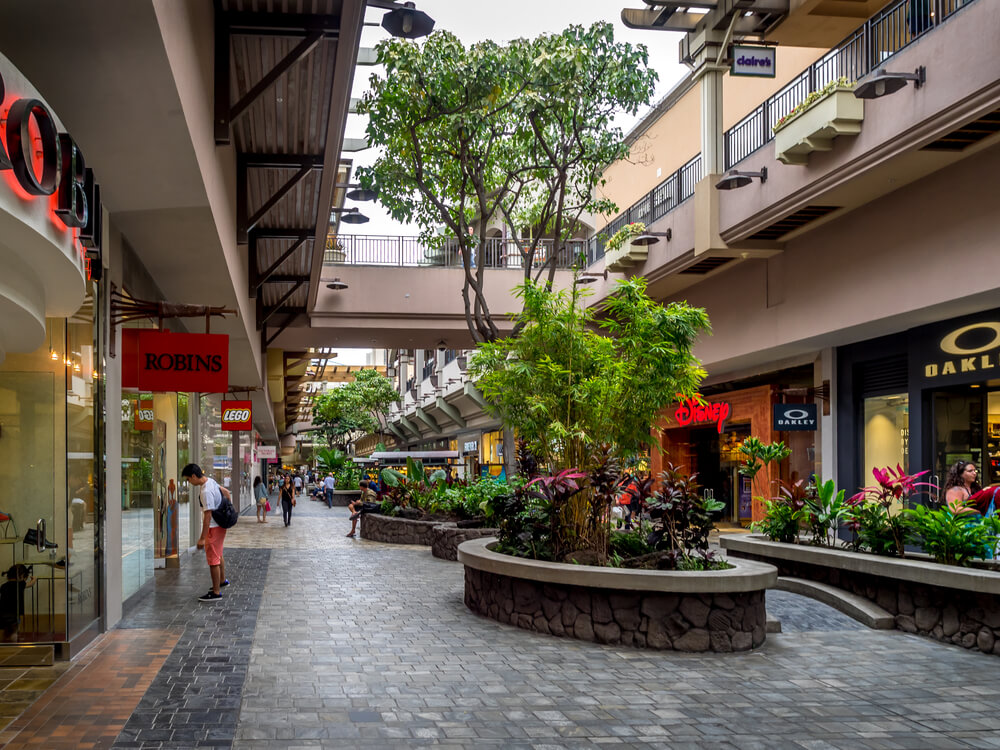 Visiting Ala Moana Center is one of the easiest things to do in Honolulu with kids.
They have some incredible free programming, including a fantastic hula show on their stage. Plus, they just opened an awesome play area for kids.
15. Molokini Crater
If you're looking to do some snorkeling in Hawaii, Molokini Crater is one of the top Maui snorkeling spots.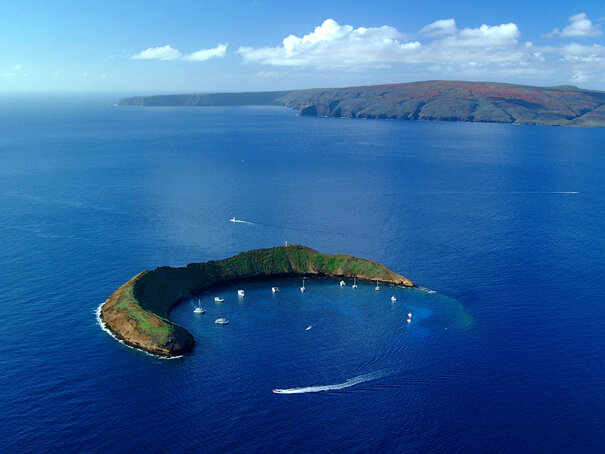 This crescent shaped island is located just off the coast of Maui and can only be accessed by boat. People love coming here to see Hawaiian Green Sea Turtles and other amazing tropical sea life.
There are lots of Molokini Snorkeling Tours you can sign up for to get the full experience.
Because of Molokini Crater, Maui could be considered the best Hawaiian island for kids who love snorkeling.
Read my full post about Molokini Crater.
16. Leonard's Malasadas
One of the most popular pastries in Hawaii are Portuguese malasadas and the most famous Hawaiian bakery to find them is Leonard's Bakery on Oahu.
Basically, malasadas are giant donut holes that are rolled in cinnamon and sugar. But, Leonard's also fills them with yummy tropical fillings like haupia (coconut cream), lilikoi (passion fruit), guava, and more!
They are perfect as a quick breakfast or a tasty after dinner treat.
17. Pu'uhonua o Honaunau National Historical Park
Located on the Big Island, this national park was once a place of refuge for lawbreakers and where many powerful chiefs once lived.
Pu'uhonua o Honaunau National Historical Park is immersed in Hawaiian culture, and also one of the most sacred historic places in all of Hawaii.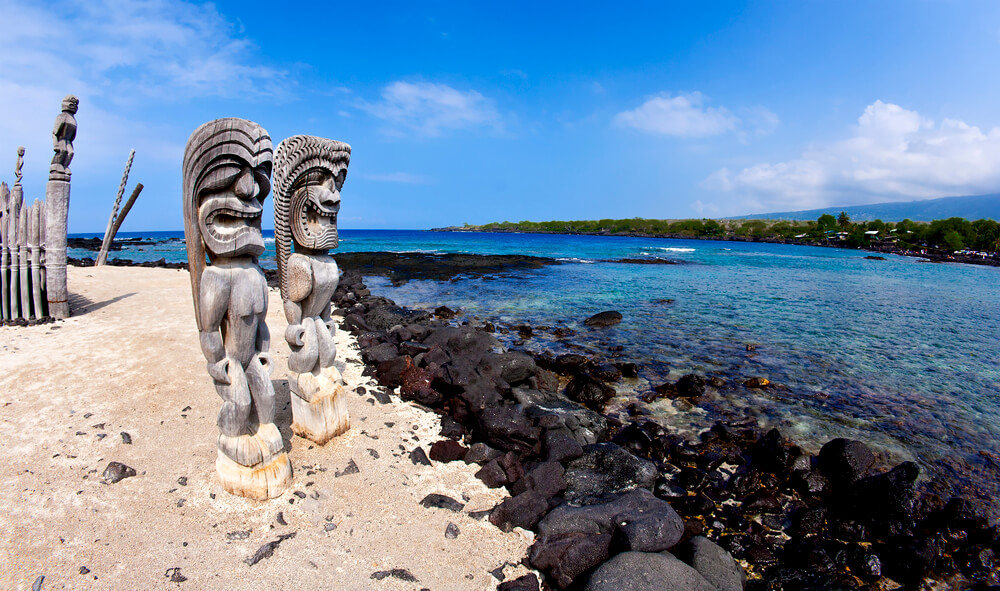 Make sure you check out the Royal Grounds, Keoneele Cove, and the Heiau while you are there.
Read my full Guide to Kona
18. Poipu Beach
The South Shore of Kauai has some pretty fabulous beaches, but one of the best ones is Poipu Beach.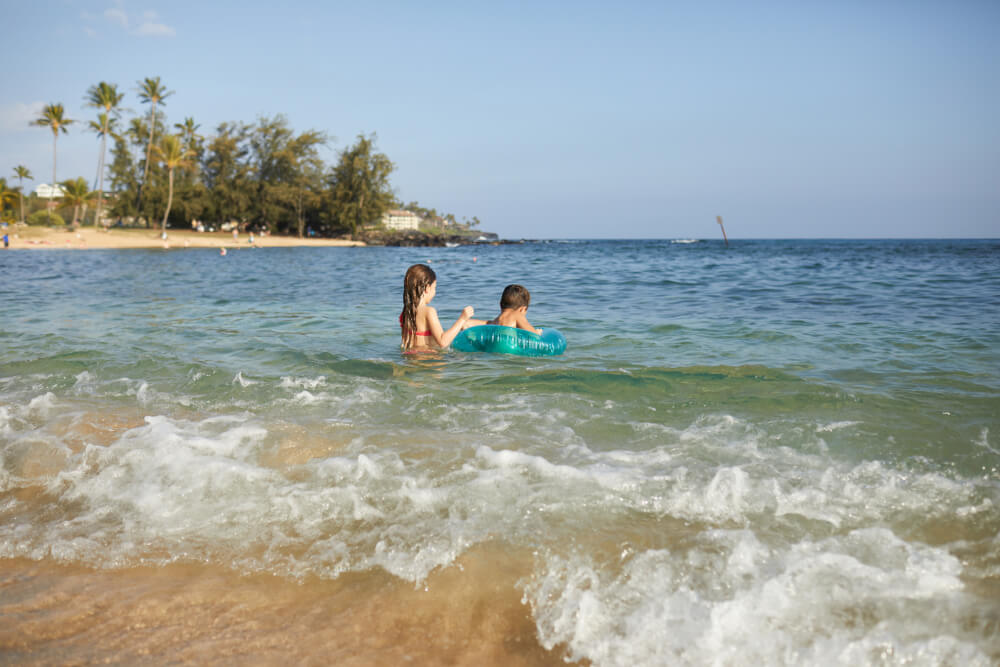 Not only does it feature lots of sandy beach and shallow water perfect for little kids, but it's also a great place to see Hawaiian Green Sea Turtles as well as Monk Seals.
Read my top 25 things to do in Poipu, Kauai
19. Iolani Palace
Did you know the only royal palace in the United States is located on Oahu? Yep, Iolani Palace was once home to King Kalakaua, the last king of Hawaii.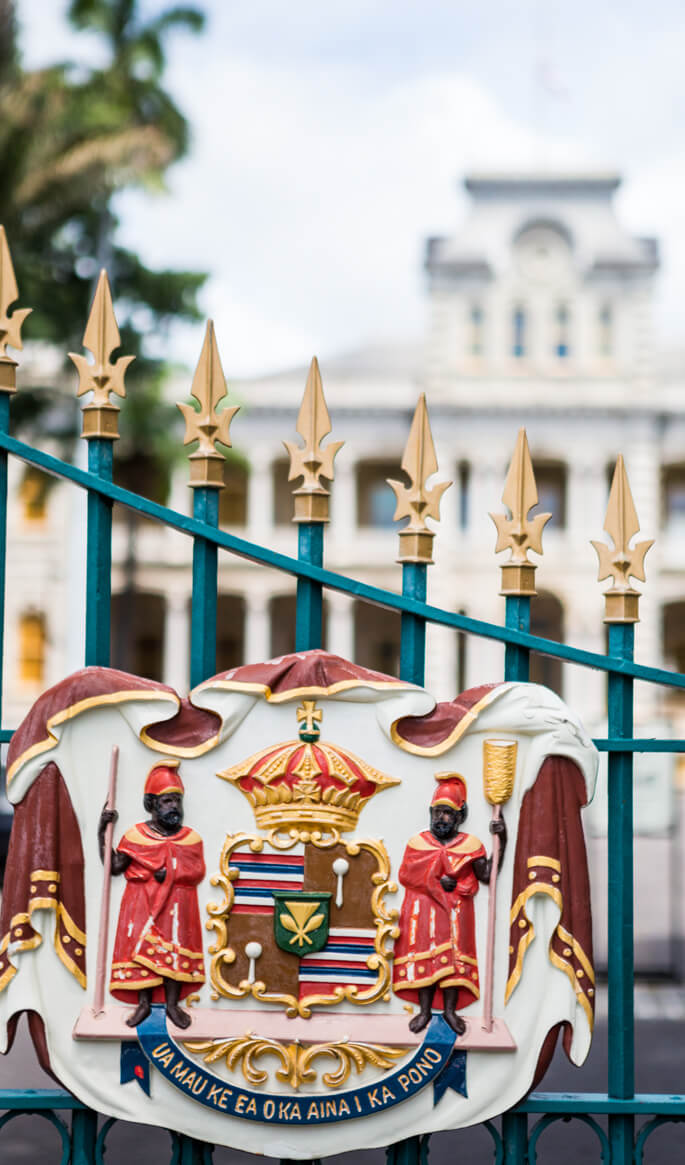 They have self-guided and small group tours and they are absolutely fascinating. Visitors get to see how the palace was set up in the late 1800s, and hear all about why Queen Liliuokalani wrote the haunting song "Aloha Oe."
20. Maui Swap Meet
While Oahu has the popular Aloha Swap Meet, I actually prefer the smaller Maui Swap Meet in Kahului. It has a great mix of local designers and small Maui businesses.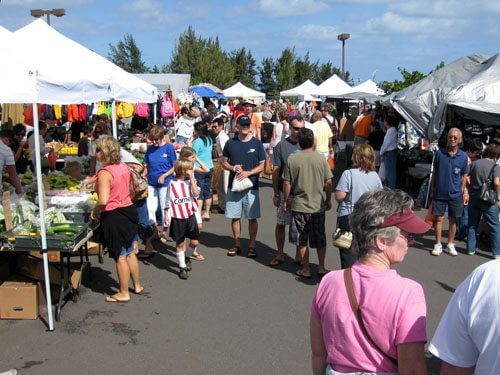 It's located at the community college and you can easily walk around the entire Swap Meet in about an hour, making it a fun stop while you are exploring Maui.
It's one of the best places for Maui shopping.
21. Lanikai Beach
When you think of Hawaii, chances are you're picturing Lanikai Beach on Oahu without even realizing it. That's because it's been named one of the best beaches in the world and has been heavily photographed.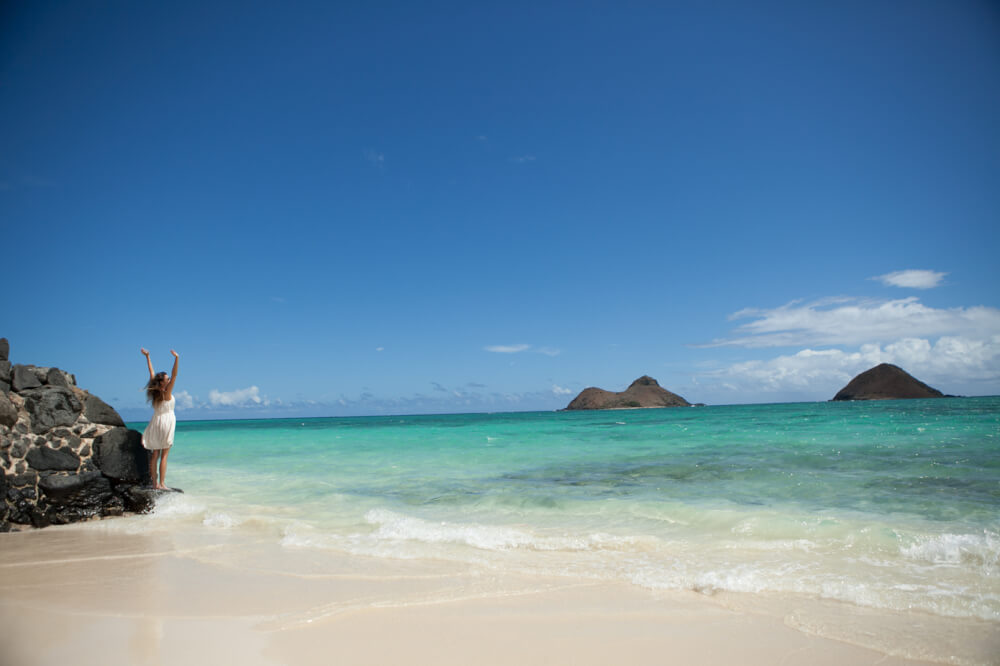 What's awesome about Lanikai Beach is that the sand is super soft and the water is calm enough for beginner swimmers.
Plus, it's one of the best kayaking spots on Oahu, specifically because you can paddle out to these little islands off the coast!
22. Kaloko-Honokohau National Historical Park
Kaloko-Honokohau National Historical Park is located on the Big Island and is a spiritual and historical places to visit.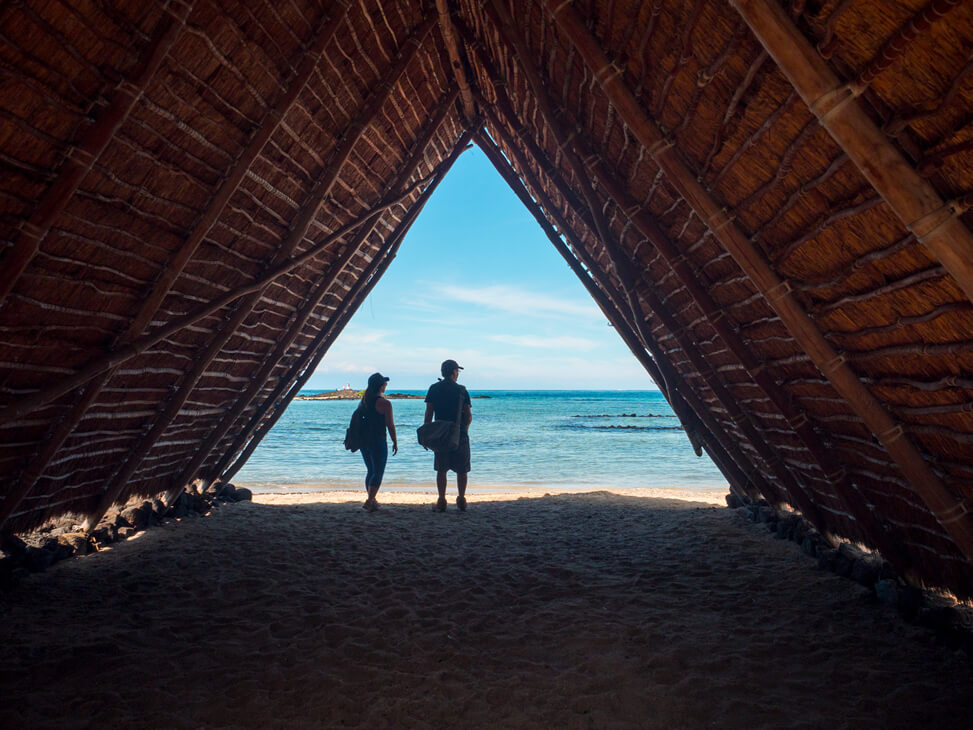 Etched on lava rock by ancient Hawaiians, hundreds of petroglyphs can be found in this park. There's also two popular fishponds and great hiking trails in the park.
Chances are, you'll come across Hawaiian Green Sea Turtles and other wildlife while on the beach.
23. Dole Plantation
While this is a very touristy spot on Oahu, it's also one of the tastiest. Dole Plantation is located on the iconic North Shore of Oahu and has lots of fun things to do like navigate a pineapple maze and ride a little train around the plantation.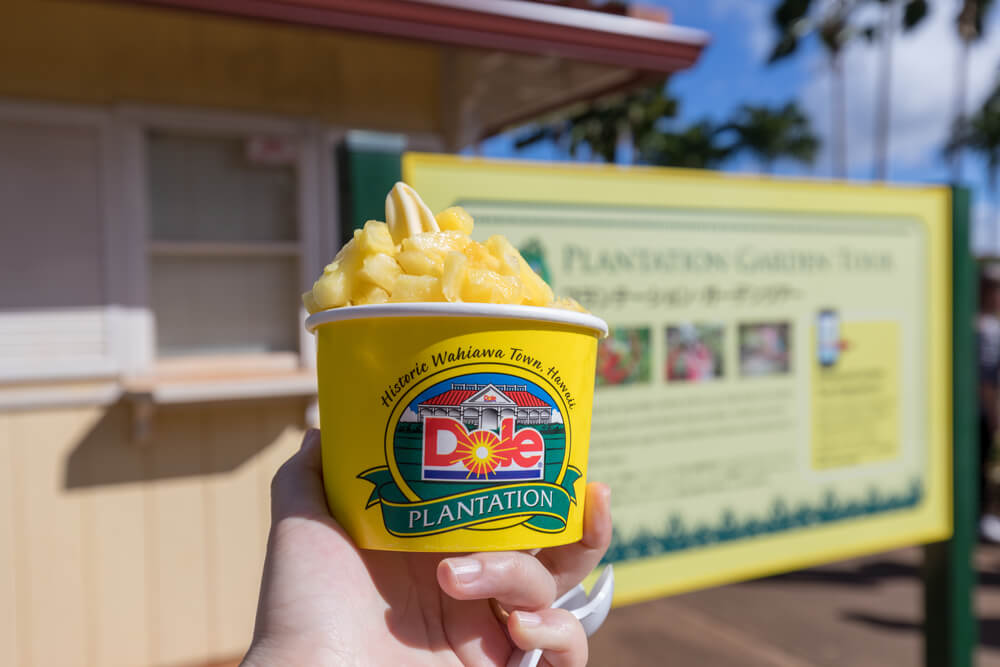 This is also one of the few places in Hawaii where you can get Dole Whip. Yes, it's the same tasty treat you'll find at Disneyland and Walt Disney World.
They have lots of fun toppings and it's worth stopping just to enjoy this refreshing treat!
24. Glass Beach
One of the most unique beaches in Hawaii is Glass Beach in Ele Ele on Kauai. Here, visitors will find millions of little glass pebbles in colors like blue, brown, aqua, and clear.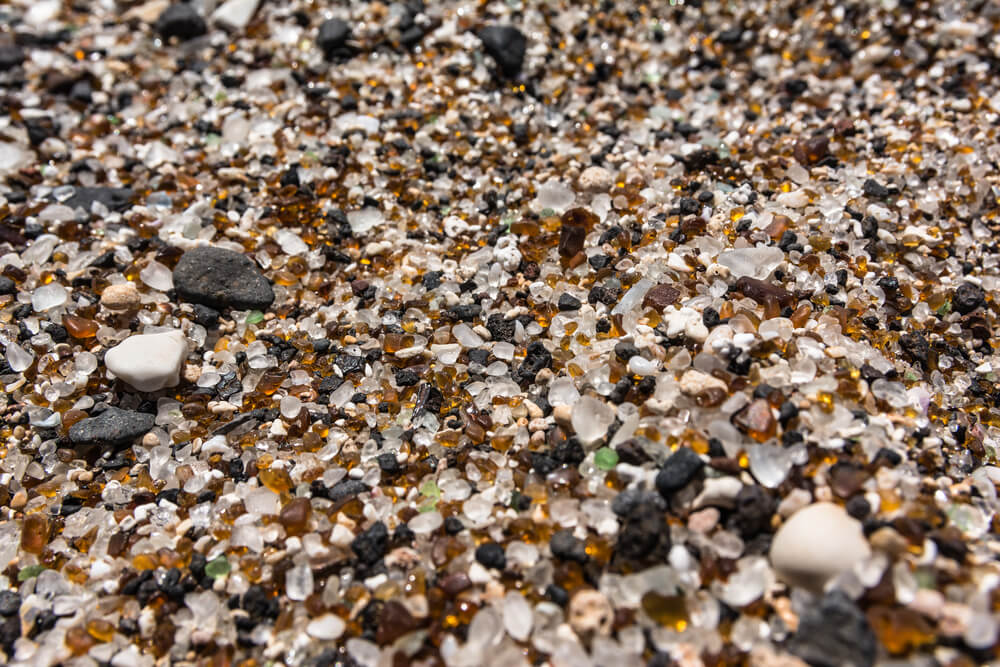 The pebbles have been thoroughly washed and polished in the ocean for years and years and come out super smooth.
It's a fun place to bring kids and let them collect the pebbles and sort them by color. But, be respectful and leave the glass for others to enjoy.
25. Da Kitchen
Hawaiian cuisine is blowing up all over the Mainland because it's so delicious! One of the best places to eat Hawaiian food on Maui is Da Kitchen.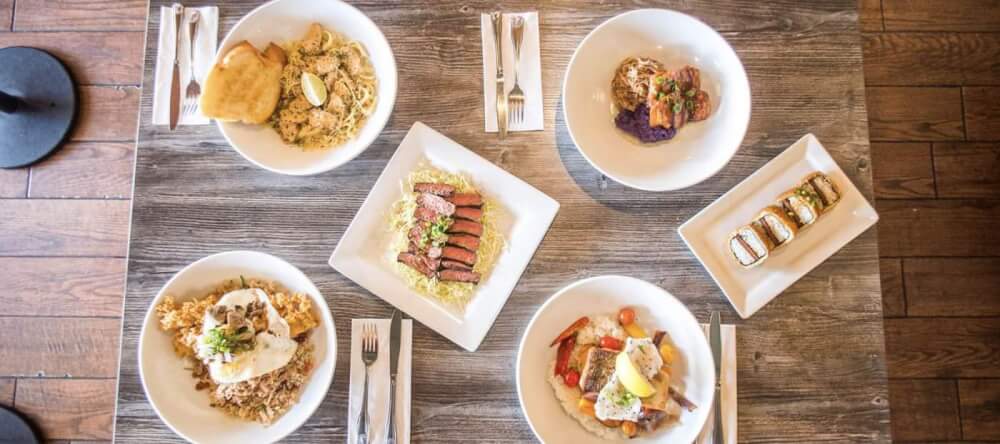 One of the best things to try here is their deep fried Spam musubi. It's a traditional Spam musubi that has been coated with panko and deep fried for a crunchy, salty, slightly sweet snack.
They also make incredible kalbi ribs and amazing desserts. They have a location right by the airport (super convenient for grabbing food for the plane) and one in Kihei.
26. Bishop Museum
While you might not necessarily be thinking of going to a museum in Hawaii, you'll definitely want to check out the Bishop Museum on Oahu.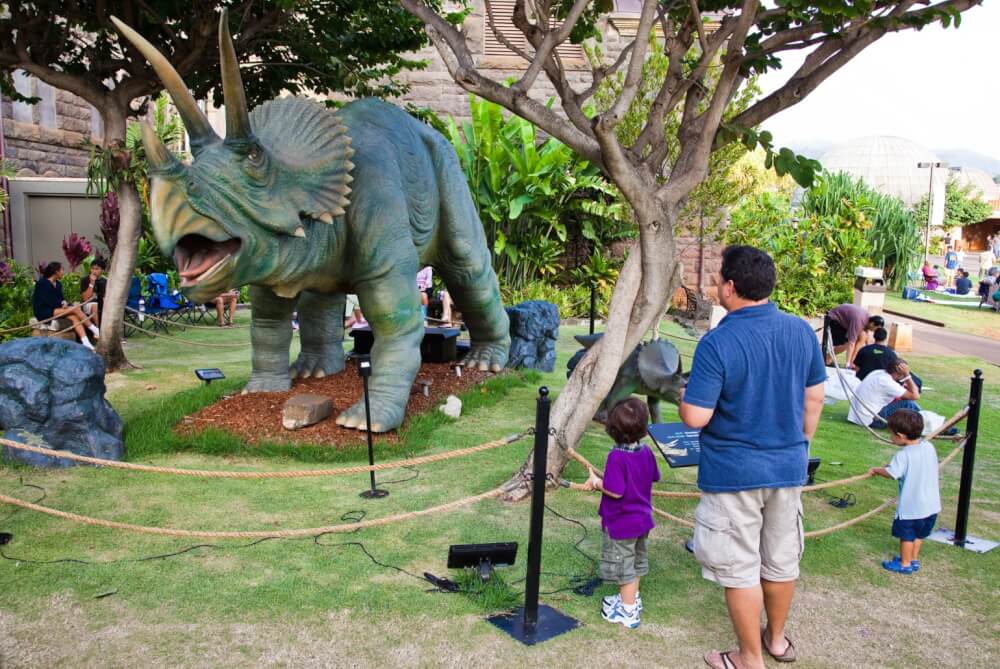 This is where you'll find more than 24 million historical, cultural, and natural treasures of Hawaii. They have a ton of Hawaiian cultural exhibits and programs as well as an incredible planetarium.
It's perfect for rainy days in Hawaii or those days where you need to get out of the sun.
The Bishop Museum is just one of the reasons that Oahu is often considered the best Hawaiian island for families who love activities and attractions.
27. Kalaupapa National Park
Another unique place to go in Hawaii is Kalaupala National Park on Molokai. This is where King Kamehameha V sent people with leprosy (also called Hansen's disease) to live out the rest of their lives in isolation.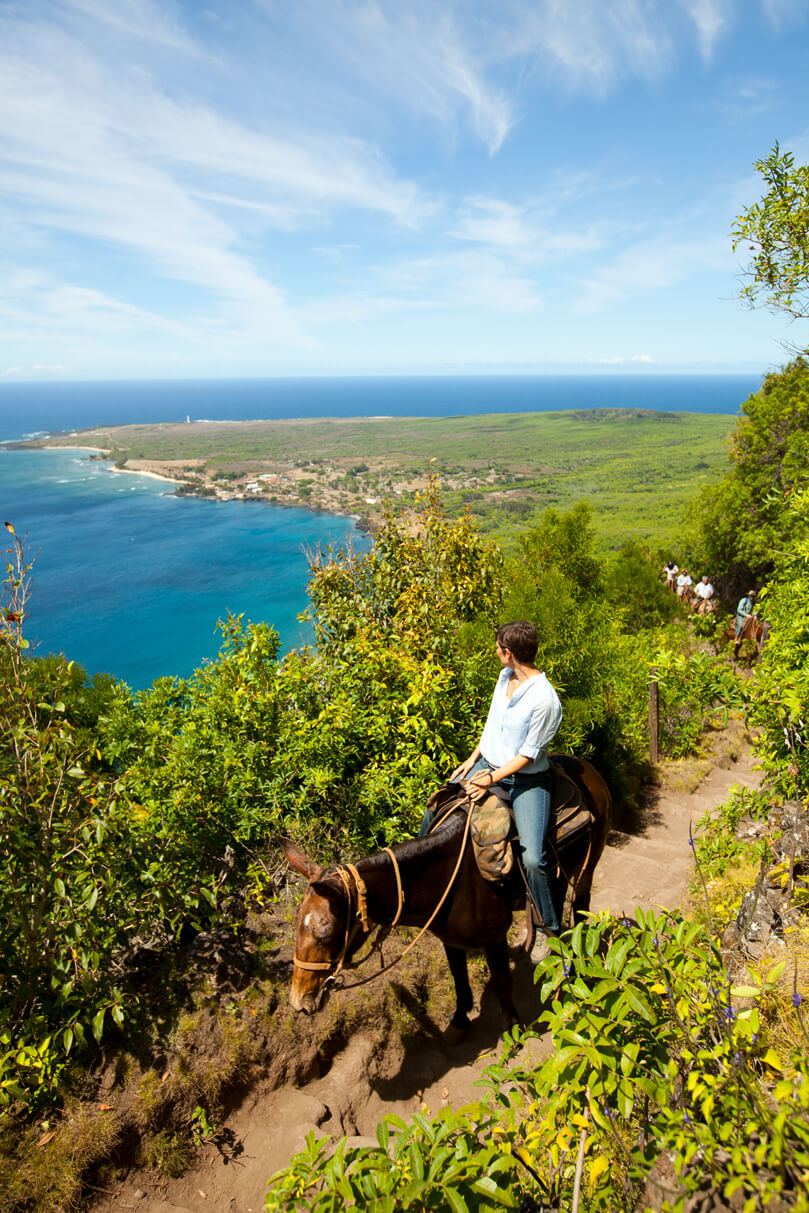 Today, visitors can go to Kalaupapa (via mule ride) to learn about the people, places, and stories of the people who lived there. There is a living community, cemeteries, archeological artifacts, and a museum.
28. Haleiwa Town
Haleiwa is located on the North Shore of Oahu and is well-known as the surfing capital of the world. It's part of Hawaii's Seven-Mile Miracle.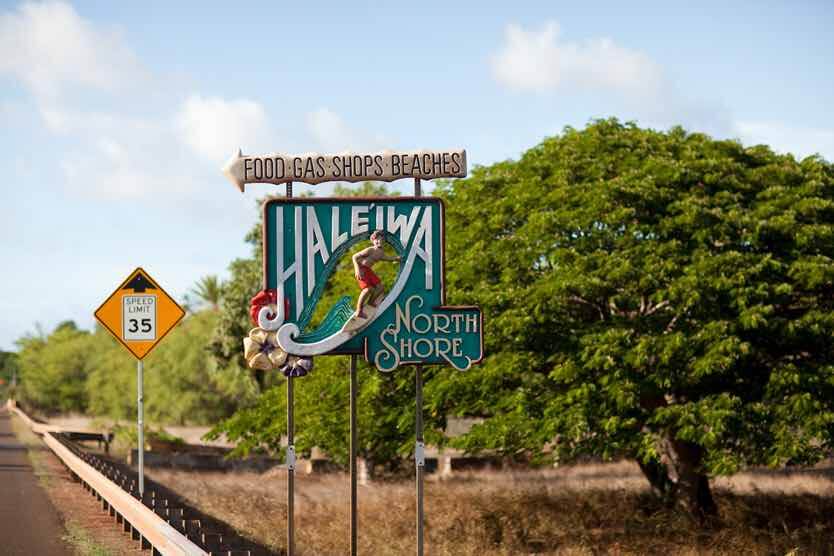 It offers some of the best surfing in Hawaii and people travel from all over the globe to participate in surfing competitions here.
Even if you aren't a surfer, you'll want to head to Haleiwa to soak up the chill surf town vibe. From boutique shopping and incredible food trucks to stunning beaches and waterfalls, the North Shore attracts families, adventurers, hipsters, and more.
Read about the Best Things to do in Haleiwa
29. Coconut's Fish Cafe
Hawaii has some of the freshest seafood and it should come as no surprise that they also have some of the best fish tacos.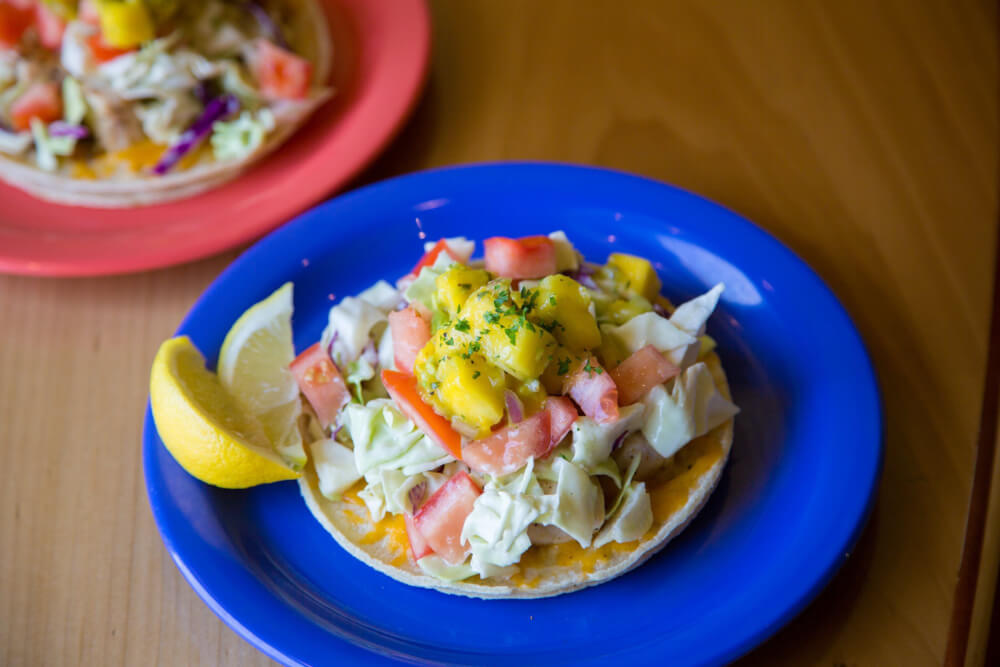 Coconut's Fish Cafe has the best fish tacos I've ever had in Hawaii. The tortillas are piled high with 17 ingredient, including fresh fish, vegetables, and an amazing mango slaw.
Their original location is in Kihei, Maui but they recently opened one on Kauai.
30. Toa Luau
One of the top things to do on a Hawaiian vacation is attend a luau. But, not all luaus are the same.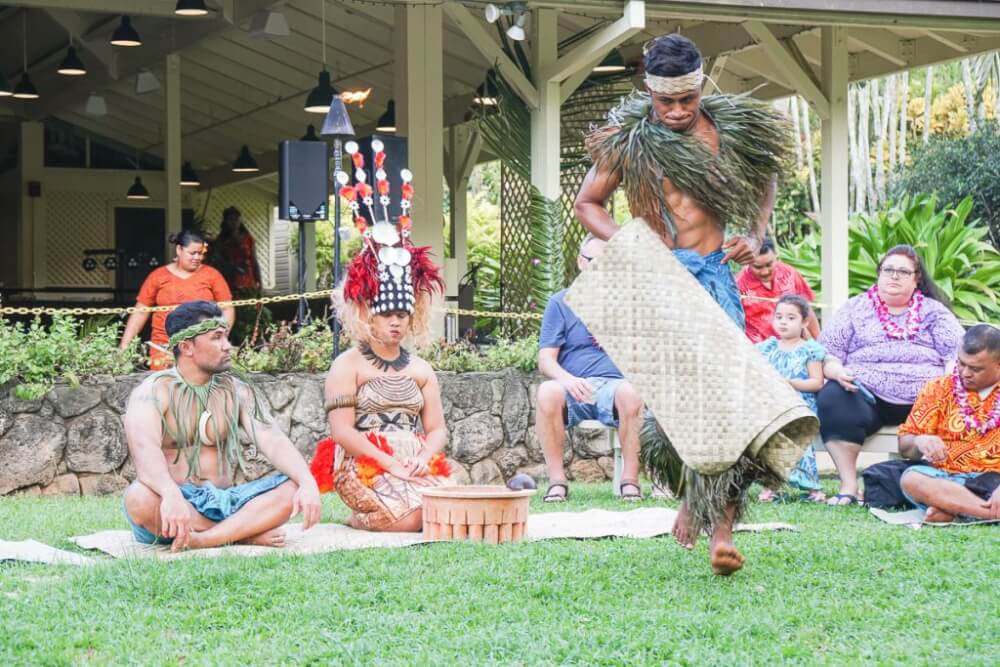 Toa Luau is one of the most authentic and intimate luau experiences on Oahu. It's located inside Waimea Valley and your luau ticket gets you access to the park where you can swim at the base of a waterfall.
And the luau itself is incredible! Tons of hands-on activities, great food, and a wonderful family vibe.
Book your Toa Luau tickets
31. Akaka Falls
'Akaka Falls is located inside the 'Akaka Falls State Park in Hawaii. The state park is located along the northeastern Hilo Coast on the Big Island and is an awesome waterfall for families.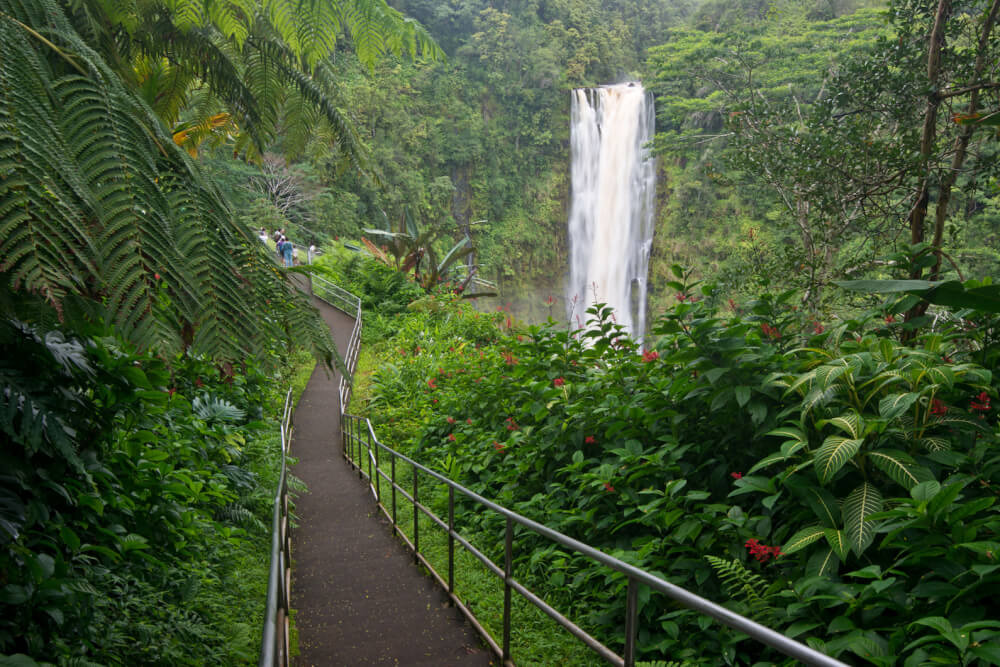 You can follow a paved, uphill path towards the waterfall, which is about half a mile long. It will take you about an hour to reach the end of the path, which is lined with lush greenery and beautiful scenery.
Read my full post on Big Island Waterfalls
32. Honolulu Museum of Art
With tons of impressive art from Hawaii and Asia, the Honolulu Museum of Art is not to be missed.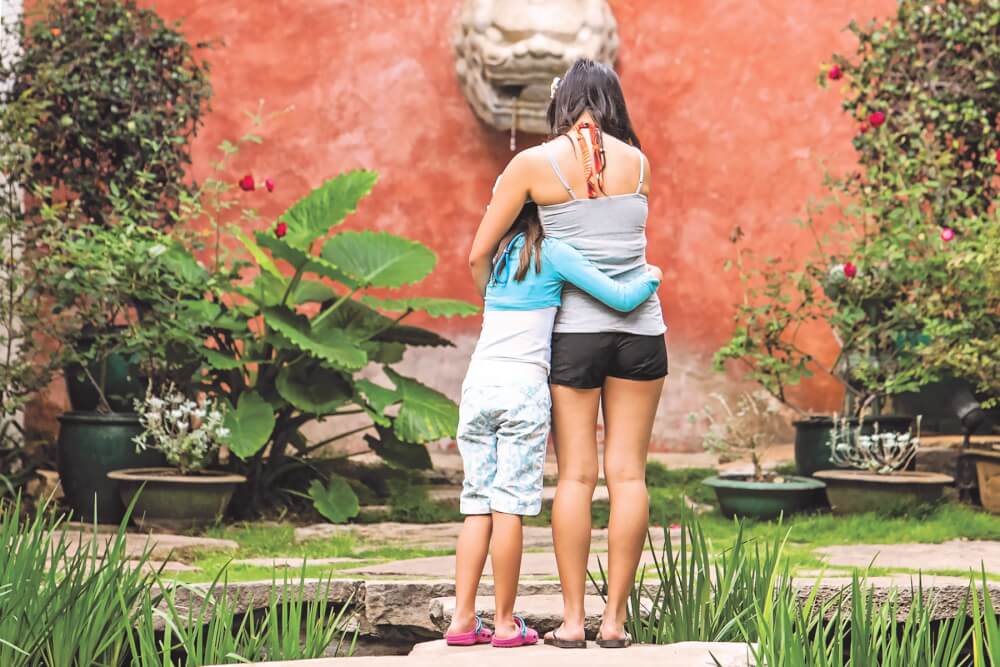 Not only does the Honolulu Museum of Art have an extensive collection, but it's also home to Hawaii's largest independent arthouse theatre.
And they offer educational programs and art classes for all levels of budding artists, gallery hunts for children, and special events like ARTafterDARK and Family Sunday which happen once a month throughout the year.
Read my full post on the Honolulu Museum of Art
33. Laniakea Beach (aka Turtle Beach)
Laniakea Beach, typically known as Turtle Beach, is along the North Shore of Oahu. It is famous for seeing the Hawaiian Green Sea Turtles sunbathing along the sand and swimming in the ocean.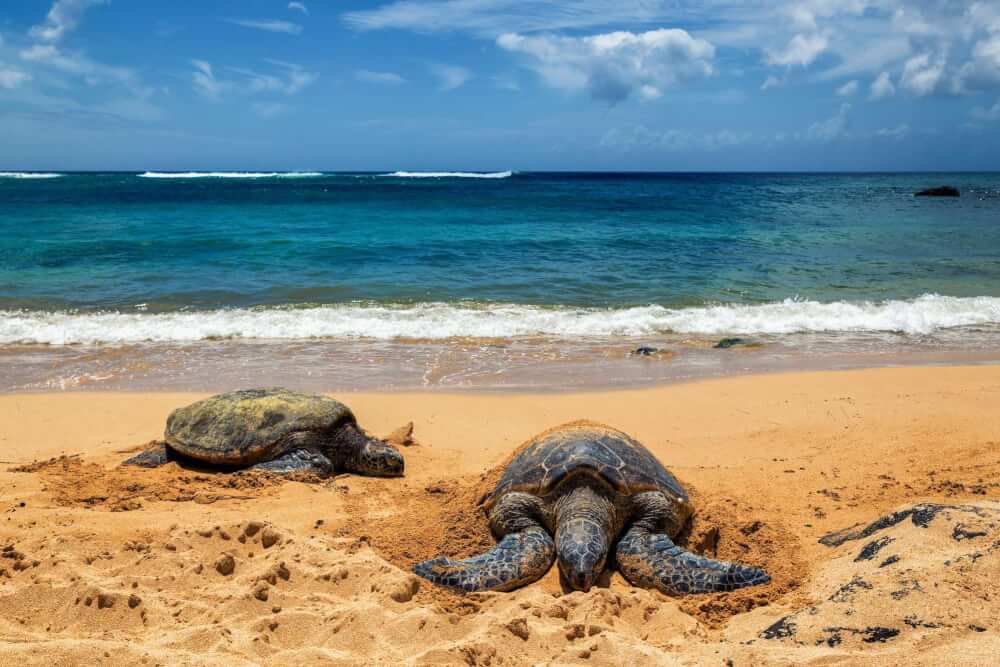 You can also go snorkeling at the beach and watch the turtles in the water, along with other tropical fish. Turtles like the area because it has a lot of coral and rocks.
And there are volunteers on the beach who can tell you more about the turtles and answer any questions you might have.
Read my full post on Turtle Beach on Oahu
34. The Shops at Kukui'ula
One of the newest places to shop on Kauai is The Shops at Kukui'ula in Poipu. It's an open air shopping center with local boutiques (like SoHa Living, Malie Organics, and Mahina) as well as incredible restaurants (like Kiawe Roots, Eating House 1849, and Merriman's Fish House.)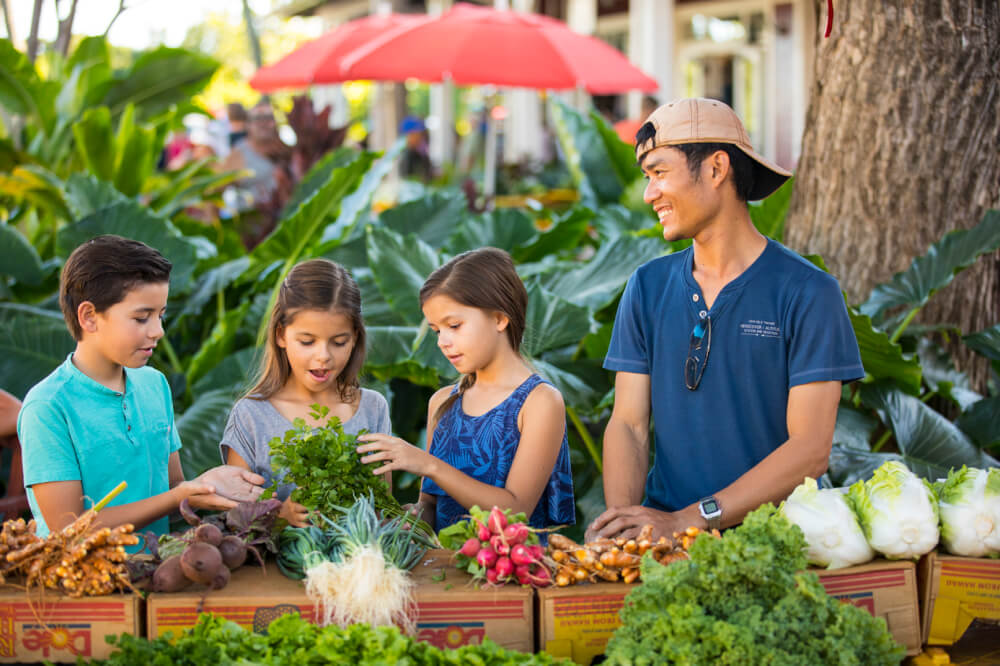 What's extra cool is they have great community events like the Kauai Culinary Market, Kanikapila at Kukui'ula, and a fabulous Happy Hour.
35. Koke'e State Park
Just up the mountain from Waimea Canyon on Kauai is picturesque Kokee State Park. There are tons of hiking trails and it's a beautiful place to camp in Hawaii.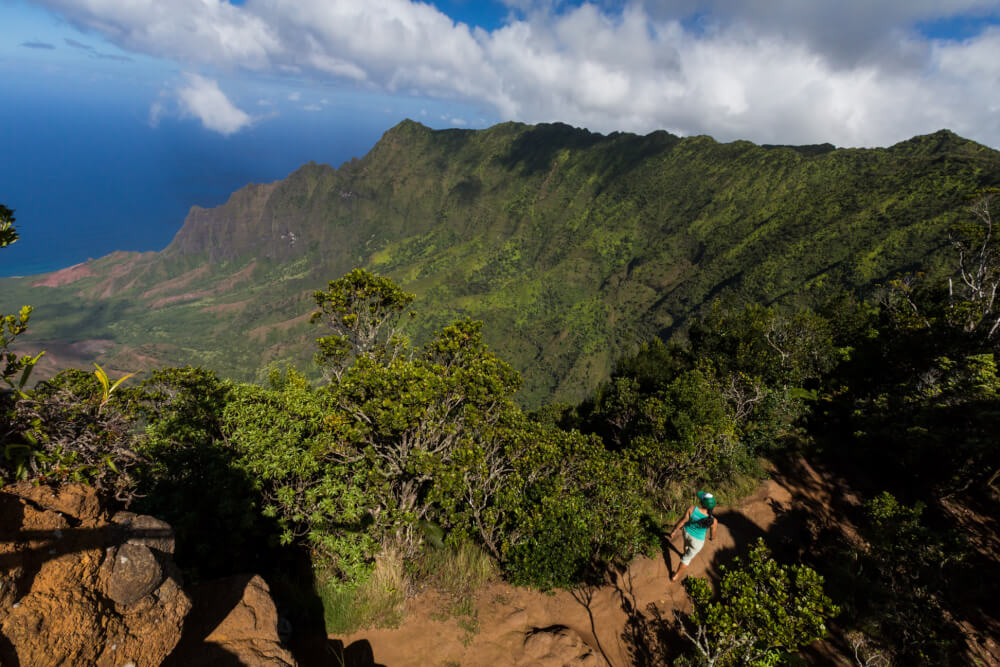 Many amateurs and rookie bird watchers will also tell you that Kokee State Park is a top bird-watching spot on Kauai.
36. Aulani, a Disney Resort & Spa
If you are looking for a touch of Disney on your Hawaiian vacation, head straight for Aulani, a Disney Resort & Spa. It's a fabulous (but pricey) place to stay on Oahu.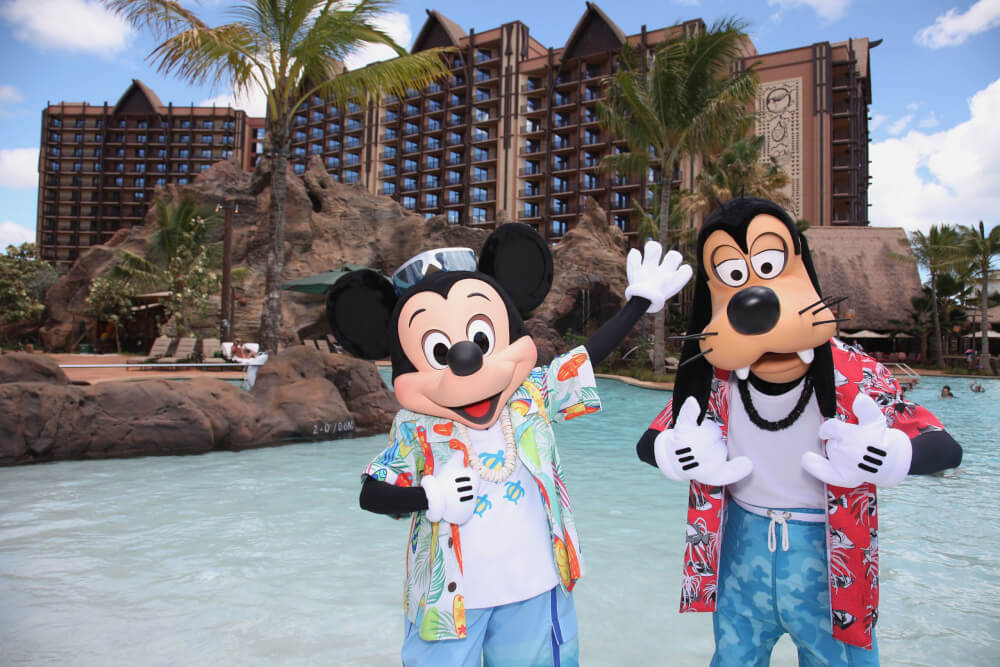 If you don't want to pay to stay there, you can still make reservations for their Disney Character Breakfast and get your photo with Disney characters as you enjoy Mickey waffles.
It's one of the best places in Hawaii to vacation if you love Disney!
Read my full post about how to Maximize 2 Nights at Aulani Resort
37. Ted's Bakery
Hands down, one of the most popular Haleiwa restaurants is Ted's Bakery. This is where you can get delicious full breakfasts and authentic Hawaiian-style Plate Lunch, perfect for taking to the beach.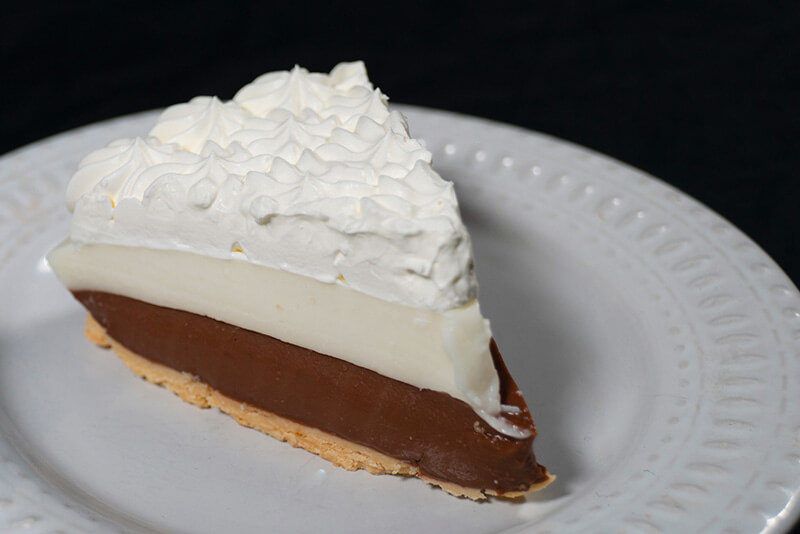 But, they are most famous for their pies. The most popular flavors include Haupia (coconut cream), Chocolate Haupia, Macadamia Nut, and Pineapple Cheese.
You can get a slice to eat there, or grab an entire pie to bring back to your hotel.
38. Maui Tropical Plantation
Want to visit a real, working plantation in Hawaii? The Maui Tropical Plantation is set on 500 acres of farmland on Maui.
It used to be a sugar cane plantation, but now they grow more than 40 different crops.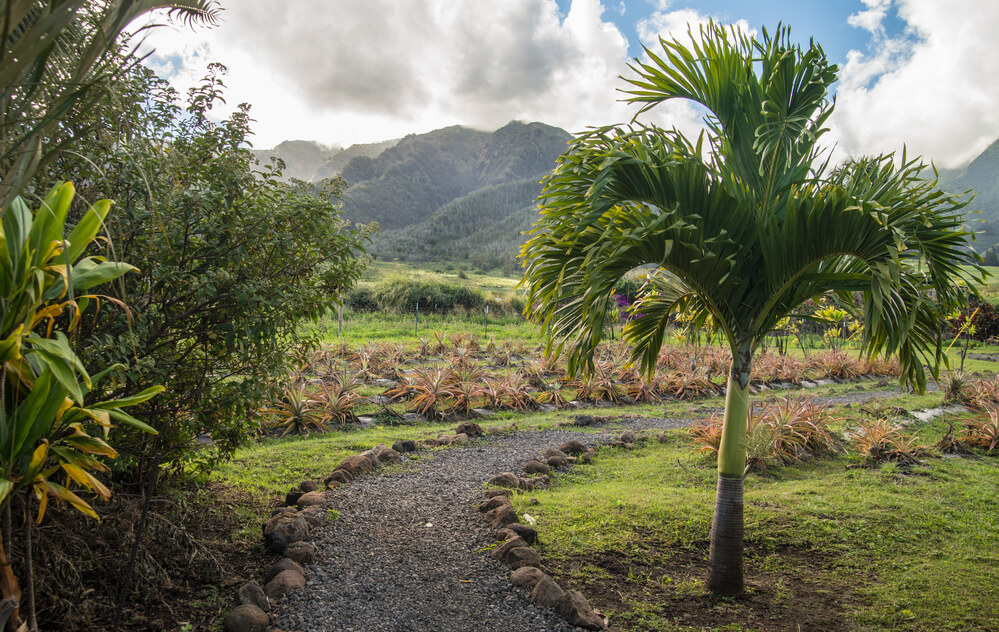 They have a little tram ride through the plantation where families can taste different tropical fruit and learn more about Hawaii's agricultural past.
Get your Maui Tropical Plantation tickets
39. Lanai Cat Sanctuary
Did you know there's a place in Hawaii where you can hang out with cats? The Lanai Cat Sanctuary has become a quirky tourist attraction.
View this post on Instagram
Here, visitors are invited to volunteer for a few hours or a few days. It's an easy day trip from Maui (and you can get transportation straight from the ferry terminal.)
40. Warehouse 3540
One of the coolest places to shop local on Kauai is Warehouse 3540. It's located inside a warehouse in Lawai on Kauai's South Shore and features some of the coolest local designers and food vendors.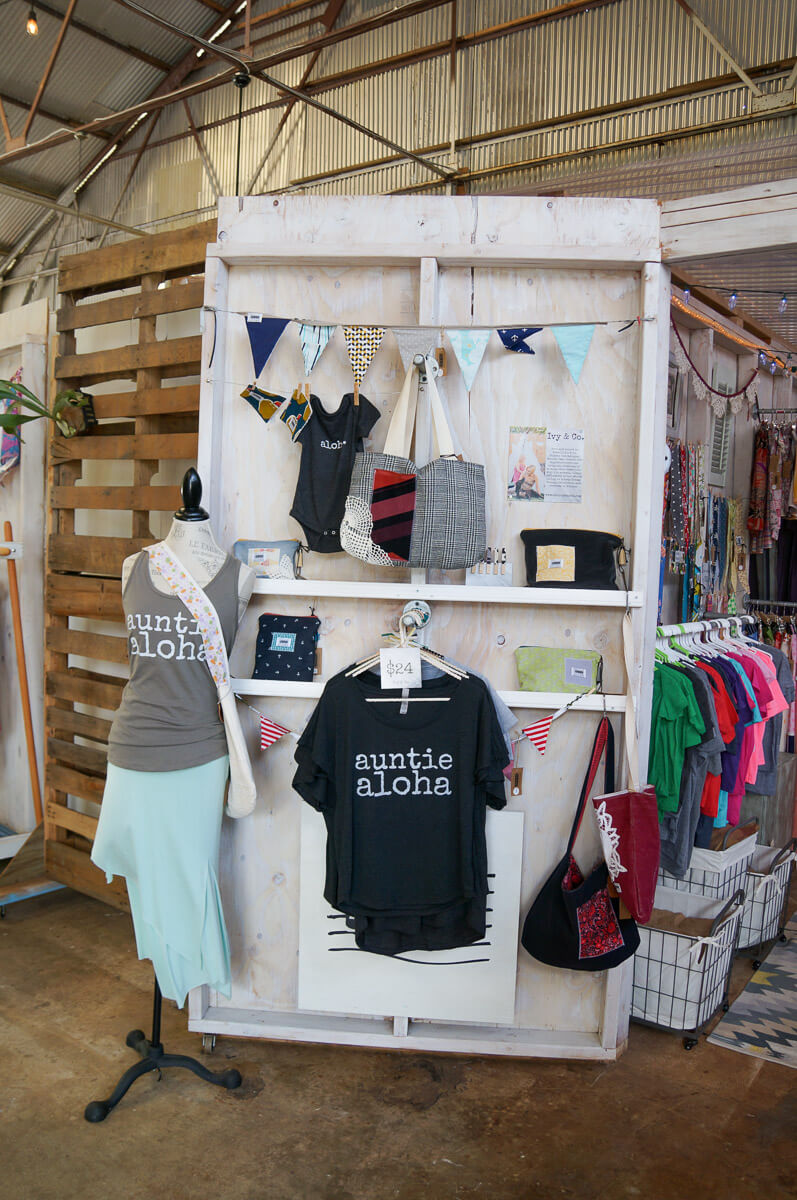 This is where you can find adorable baby clothes, upcycled fashion, organic skincare products, home decor and so much more. Plus, they have an incredible burger food truck and shave ice stand out front. And they offer story time for kids.
Read my full post about Warehouse 3540 on Kauai
41. Ulupalakua Ranch
Located at the base of Mt. Haleakala, Ulupalakua Ranch is one of the most beautiful places on Maui. The drive itself through Upcountry Maui is just breathtaking and unlike any other place in Hawaii.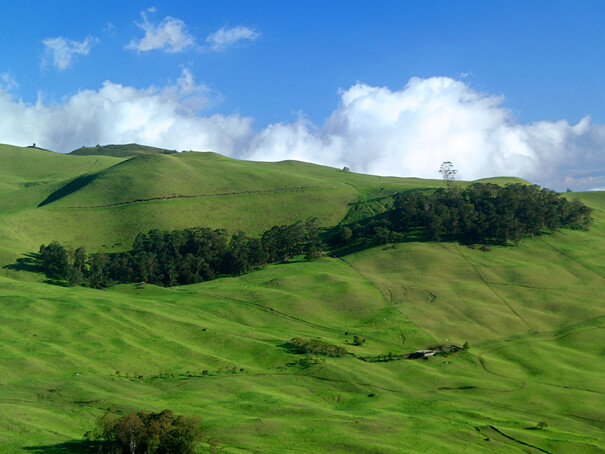 Once you get there, stop off at the Ulupalakua Ranch Store & Grill for tasty, locally grown food. Or walk across the street for wine tasting at Maui Wine.
42. Sea Life Park
Dreaming of swimming with dolphins? Head to Sea Life Park on Oahu for unbelievable dolphin, stingray, shark, and sea lion experiences.

This is perfect for families who want to learn more about Hawaiian sea life and make some once-in-a-lifetime memories!
Plus, they even have their own luau!
43. Haena State Park
Up at the very end of the Road on the North Shore of Kauai sits Haena State Park. Due to frequent flooding, it's not always accessible, but when it is, it's totally worth the drive.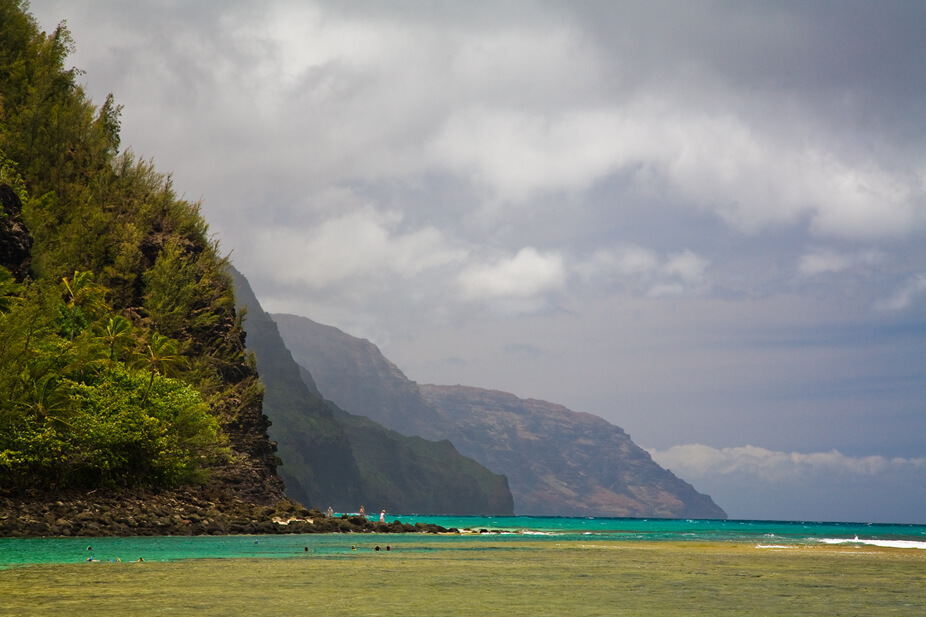 This is the starting point for the extensive Kalalau Trail (and the less intimidating Hanakapiai Trail) on the Napali Coast.
Pro Tip: On the drive up to Haena State Park, you can stop off at the wet and dry caves, which is pretty cool.
44. Ululani's Hawaiian Shave Ice
For the best shave ice on Maui, look no further than Ululani's Hawaiian Shave Ice. They pride themselves on using real cane sugar and fresh fruit in their syrups.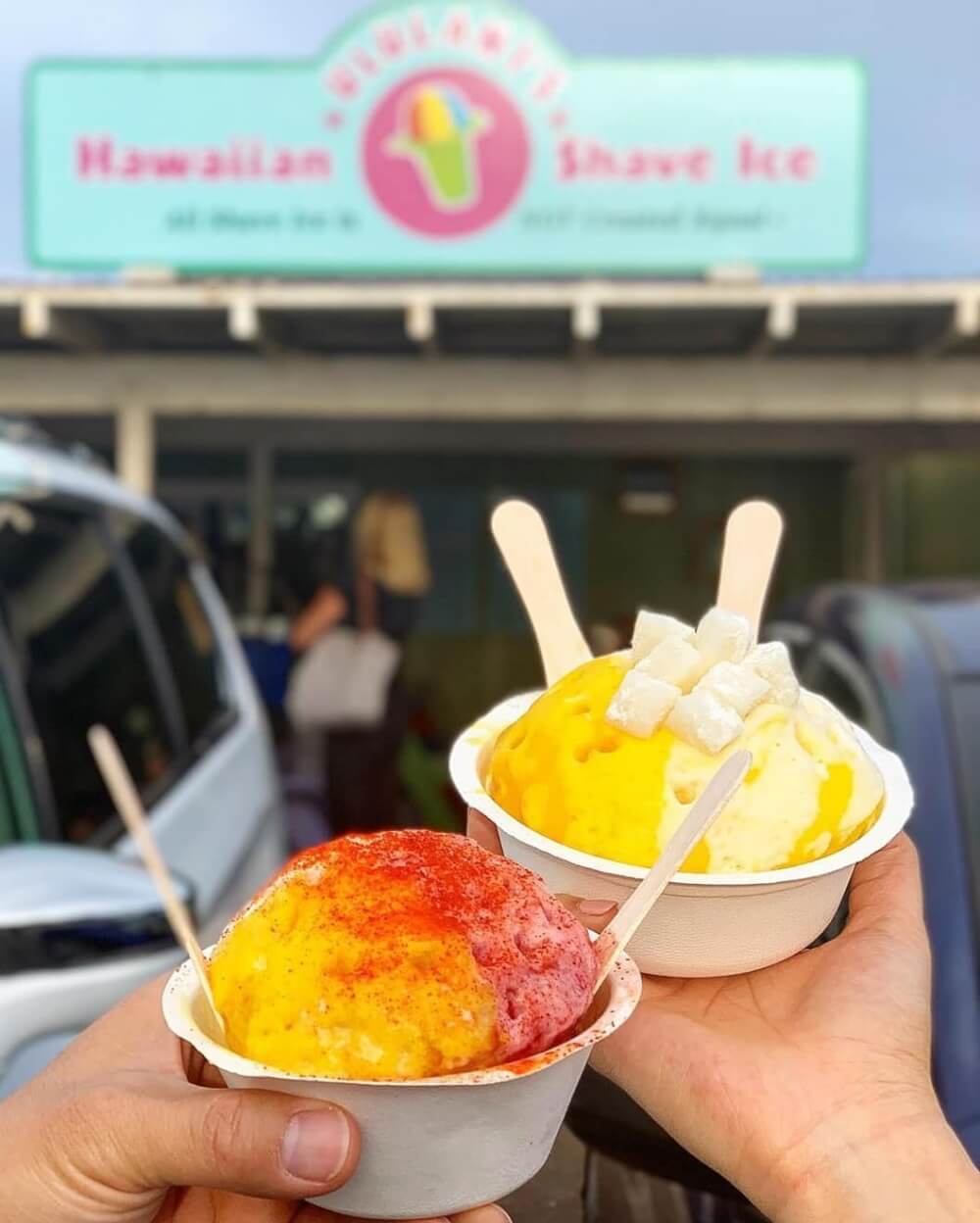 They have tons of great combinations and sometimes you can get your shave ice topped with fresh mochi!
Read more about Maui Shave Ice Spots
45. Kualoa Ranch
Are you a big fan of Jurassic Park or Lost? Those are just a couple of things filmed right at Kualoa Ranch on Oahu. You can check them out on their movie tour.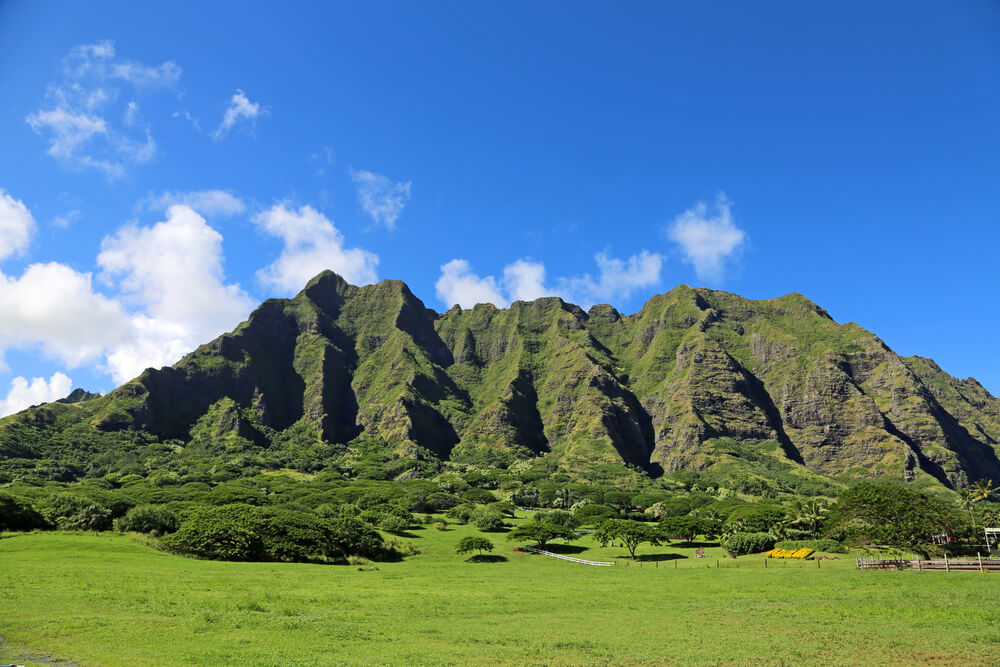 But, that's not all. They also offer zip lining, a jungle tour, horseback riding, a trolley farm tour, and more!
Plus, Kualoa Ranch is one of the prettiest places on Oahu and it's a popular photo spot. If you like adventure, Kualoa Ranch is one of the best places to go in Hawaii.
46. Maui Ocean Center
If you are looking for a fun, half-day adventure on Maui, the Maui Ocean Center is perfect for families. They have lots of fish tanks, touch tanks, and one of the coolest walk-through aquariums.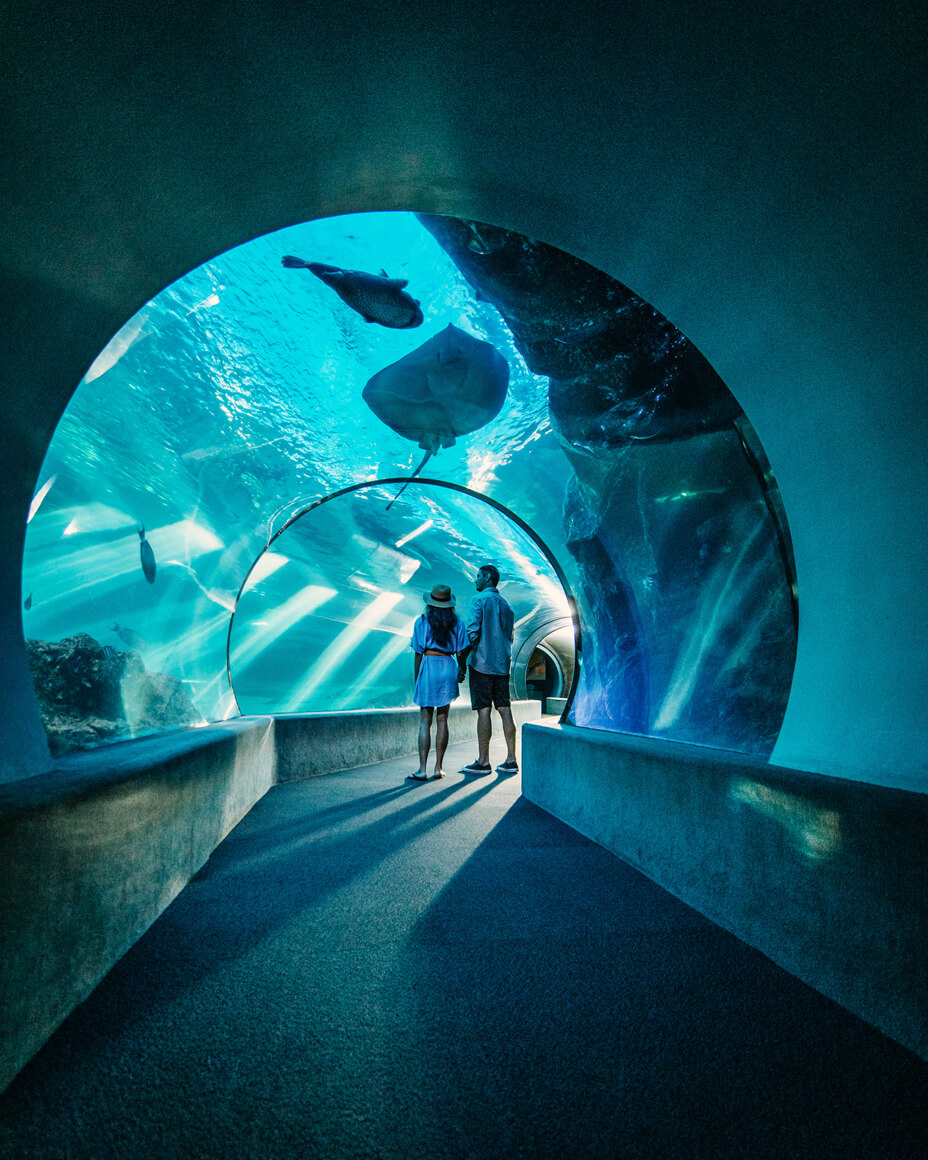 This 3-acre marine park offers the largest tropical reef aquarium in the Western Hemisphere. It's a great place to see indigenous fish, sharks, turtles, stingrays, and more!
They also offer amazing cultural demonstrations throughout the week. It's the perfect place to go on a family trip to Hawaii.
47. Punaluu Black Sand Beach
Something high on most traveler's Hawaii bucket lists is to see a black sand beach in Hawaii. Punaluu Beach is located on the Big Island and is one of the best places in Hawaii to experience this natural phenomenon.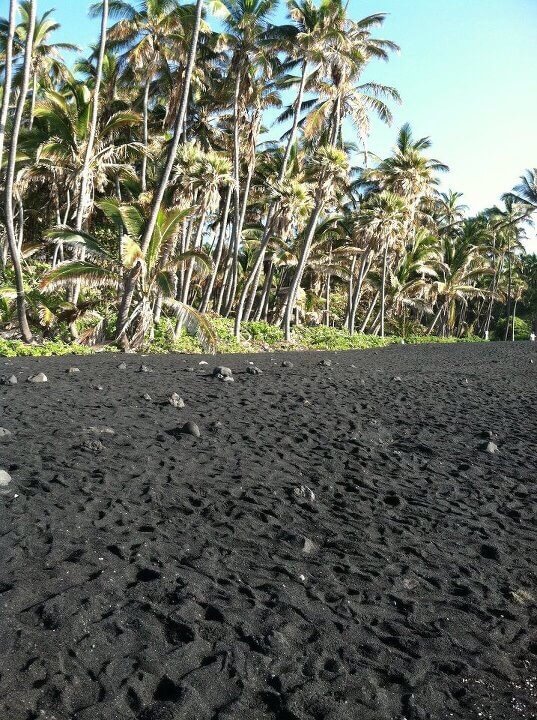 The black sand is made of basalt and it's created when the lava flows into the ocean and explodes as it cools down.
It's worth stopping, even if it's just to snap a quick Instagram photo.
48. Lahaina Town
One of the most popular towns on Maui is Lahaina. It's located on the West Shore and this is where you'll find tons of boutiques, restaurants, and even some luaus.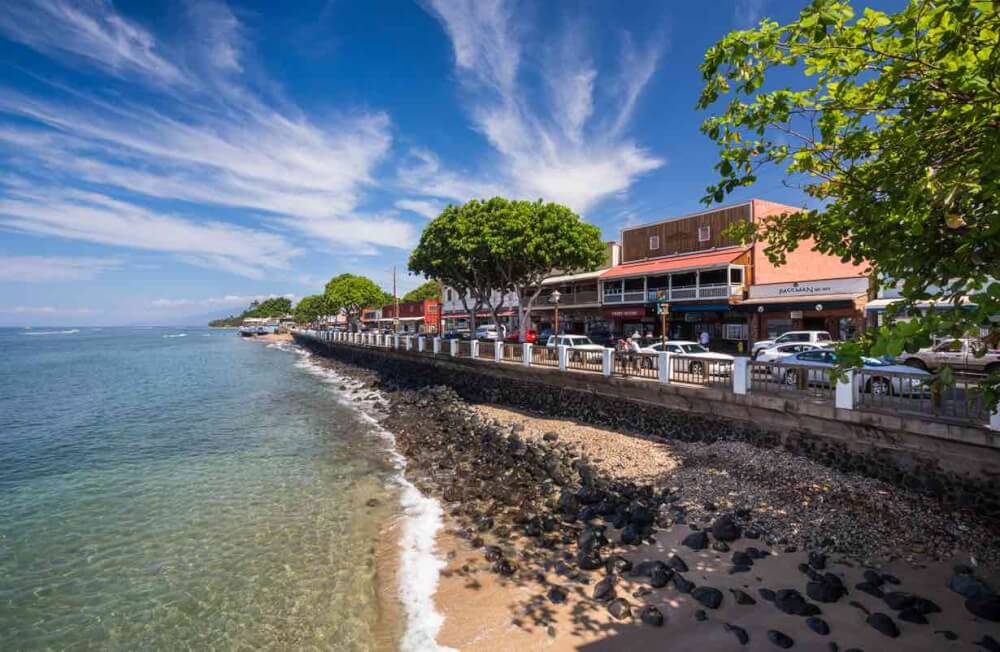 It's also full of historical and cultural sites. Plus, several incredible banyan trees.
And if you'd like to take a boat ride (either to snorkel at Molokini or for a romantic sunset cruise) Lahaina has one of the top marinas.
Read my Top Things to do in Lahaina
49. Duke Kahanamoku Statue
One of the most famous surfers in the world is Duke Kahanamoku. There is an enormous statue that stands right at Waikiki Beach.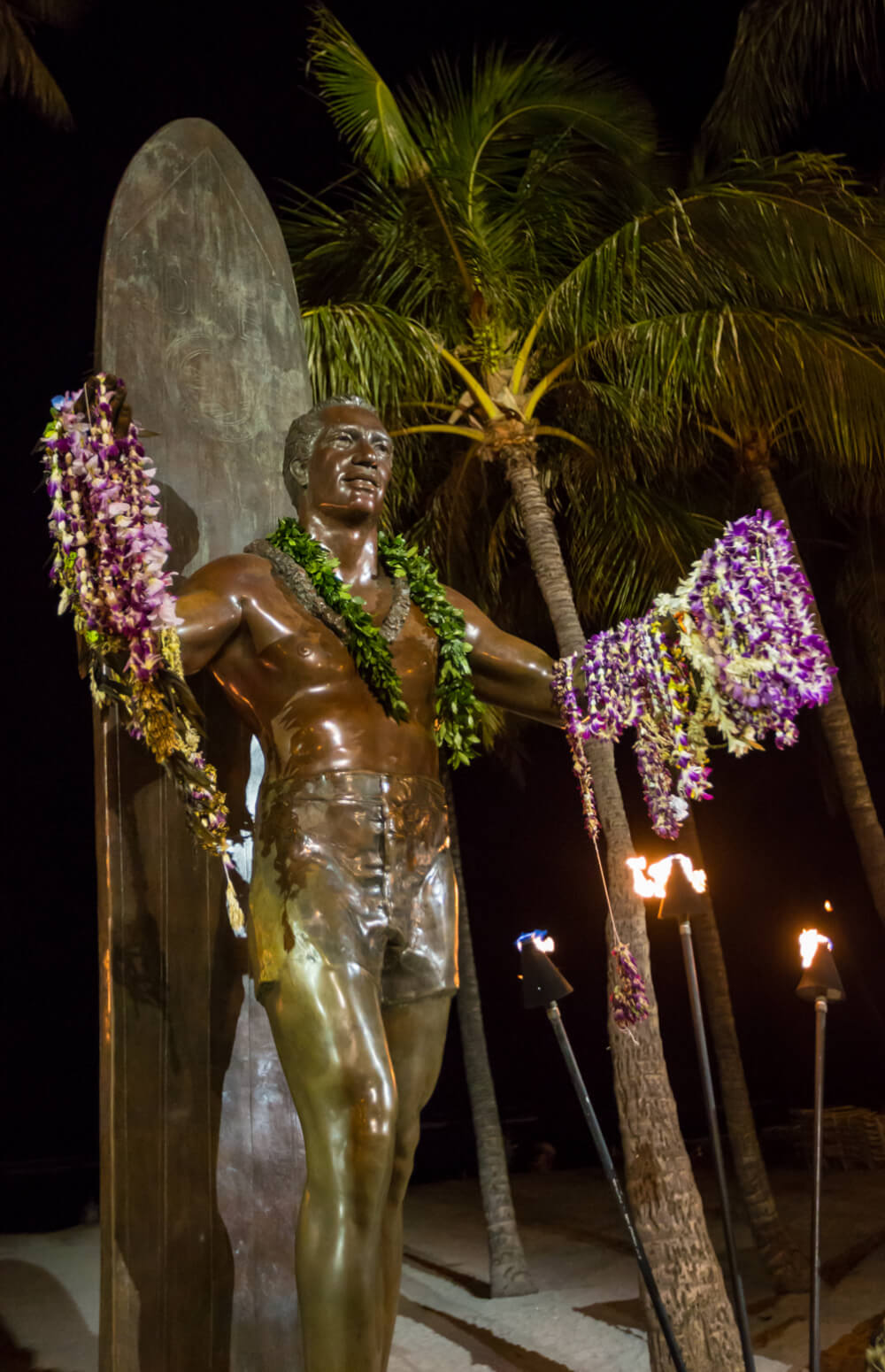 What makes this statue extra special is that this is where people leave their fresh flower leis before they fly home. People are always adding leis and taking photos with Duke.
This is one of the most iconic spots in Waikiki and definitely one of the most popular places to go in Hawaii.
50. Merriman's
And I have to end this list with the very best place to get a mai tai in Hawaii: Merriman's. My description won't do it justice, but basically it's an incredibly well-made mai tai that is topped with a lilikoi foam that takes it to the next level.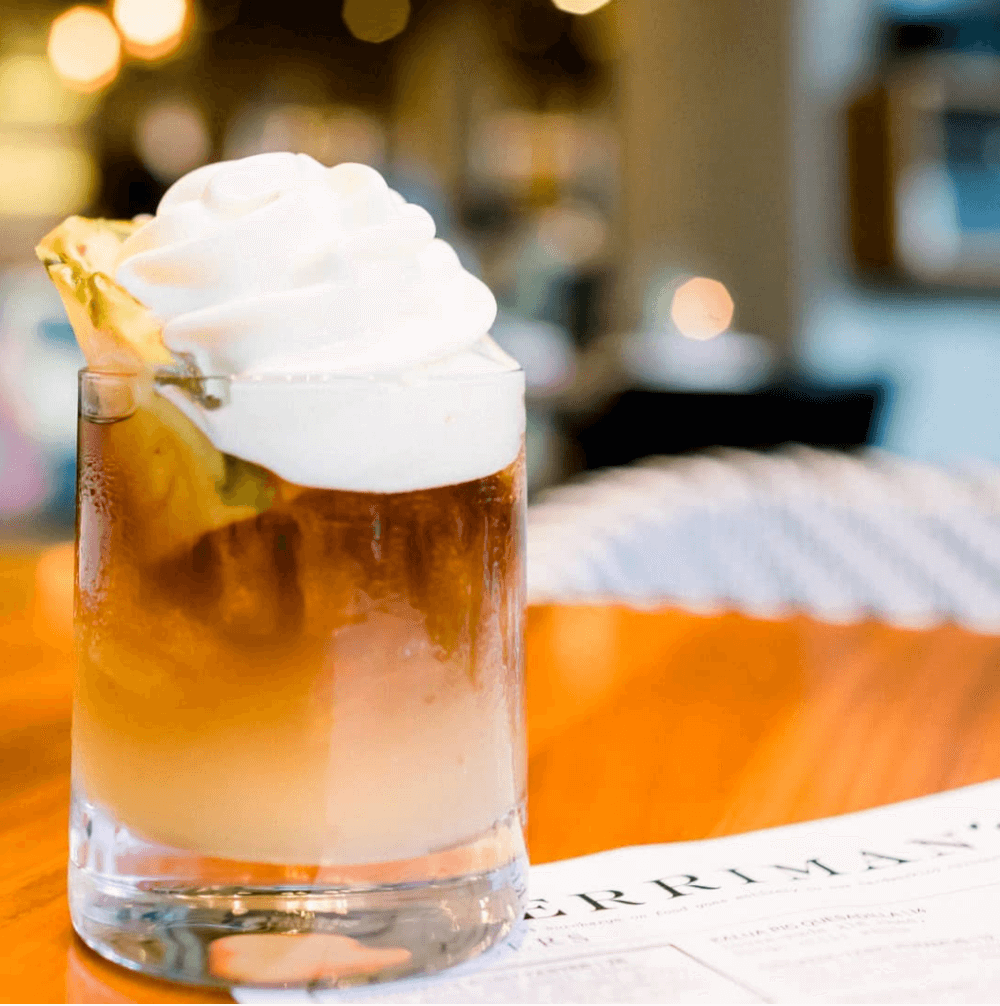 Thankfully, there are Merriman's locations on Oahu, Maui, the Big Island and Kauai. So, you'll have plenty of opportunities to try one for yourself!
And they also serve them at their sister restaurant the Monkeypod Kitchen. There's one conveniently across the street from Aulani, a Disney Resort & Spa!
And there you have it! My top 50 things to do in Hawaii!
More Hawaii Travel Resources
There are SO many more cool places to visit in Hawaii and we cover a bunch of them on this website. Head to our pages on Oahu, Maui, Kauai, and the Big Island for the best things to do, places to eat, and places to stay in Hawaii.