Are you thinking about planning a trip to Maui in January? Find out some of the best things to do in Maui in January that are worth adding to your itinerary!
This list of things to do in Maui in January was written by Hawaii travel expert Marcie Cheung and contains affiliate links which means if you purchase something from one of my affiliate links, I may earn a small commission that goes back into maintaining this blog.
Planning a vacation to Maui in January?
If you're looking for things to do, we've got you covered. Maui is a beautiful place to visit in January.
From the weather to the fun events and festivals, there is something for everyone to enjoy.
Visiting Hawaii in January is a great way to engage in local culture.
Whether you are visiting Maui with family, going as a romantic vacation or simply enjoying a group retreat, there are many things to do during January in Maui.
Keep scrolling to find out the best things to do in Maui in January!
Don't have time to read a bunch of Hawaii blog posts and reviews? Here are some of our top picks for visiting Maui.
Popular Maui Tours/Activities
Favorite Maui Resorts/Hotels
Andaz Maui (this is a luxury resort with the best luau on Maui)
Honua Kai Resort & Spa (this is one of our personal favorites because there are tons of pools and there are condo options)
Want to Rent a Car in Hawaii?
One of the best places to rent a car in Hawaii is Discount Hawaii Car Rental because they get the best rates from top national companies like Alamo, Dollar, Thrifty, Avis, Enterprise, Budget, and Payless.
Want to skip all the planning and just access my detailed Maui Itinerary complete with daily schedules, kid-friendly activities, and travel hacks? Click the button below.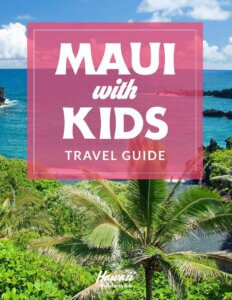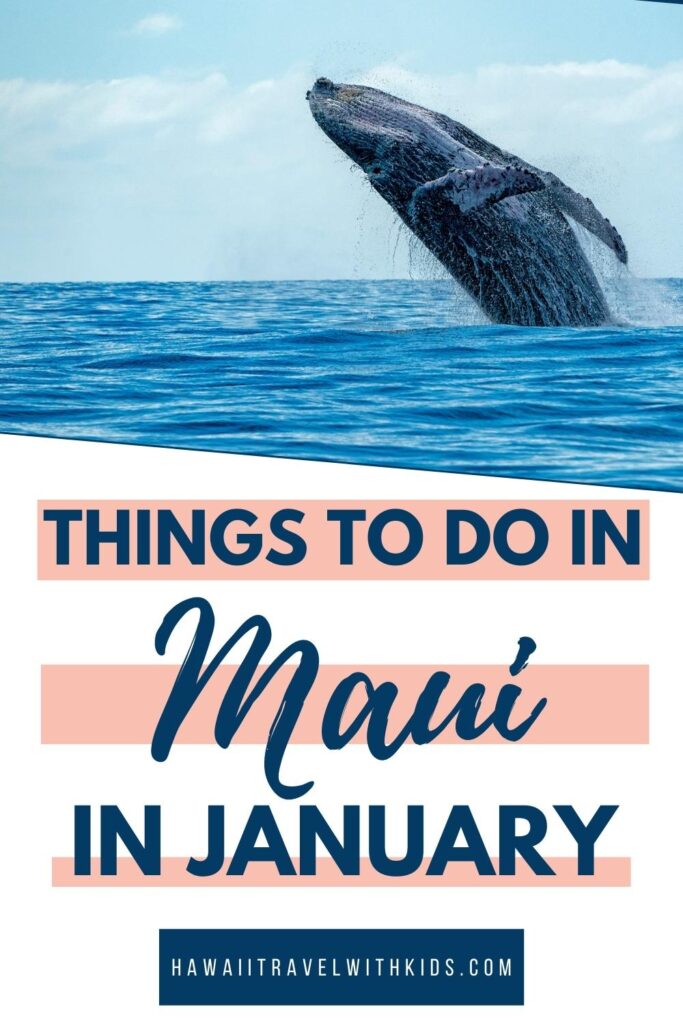 Weather in Hawaii in January
Hawaii weather in January is still very hot. It is a great time of year to escape winter and enjoy a fun vacation in Maui.
Maui Temperature in January
The temperature in Maui in January averages 70 – 90 degrees Fahrenheit. This makes it a nice hot place, ideal for beach visits.
If the temperature does drop, the average low is still approximately 65 degrees Fahrenheit, which is still nice and warm.
When is the Rainy Season in Maui?
The weather in Maui in January is generally calm. However, there is more possibility for rain showers during this month. Generally, the rainy season lasts from November to March.
Weather in January in Maui
The average weather in Maui in January is quite lovely. Lahaina and Kihei are generally warm and sunny throughout the month.
Located in Maui, these destinations offer amazing water activities and fantastic beaches to visit.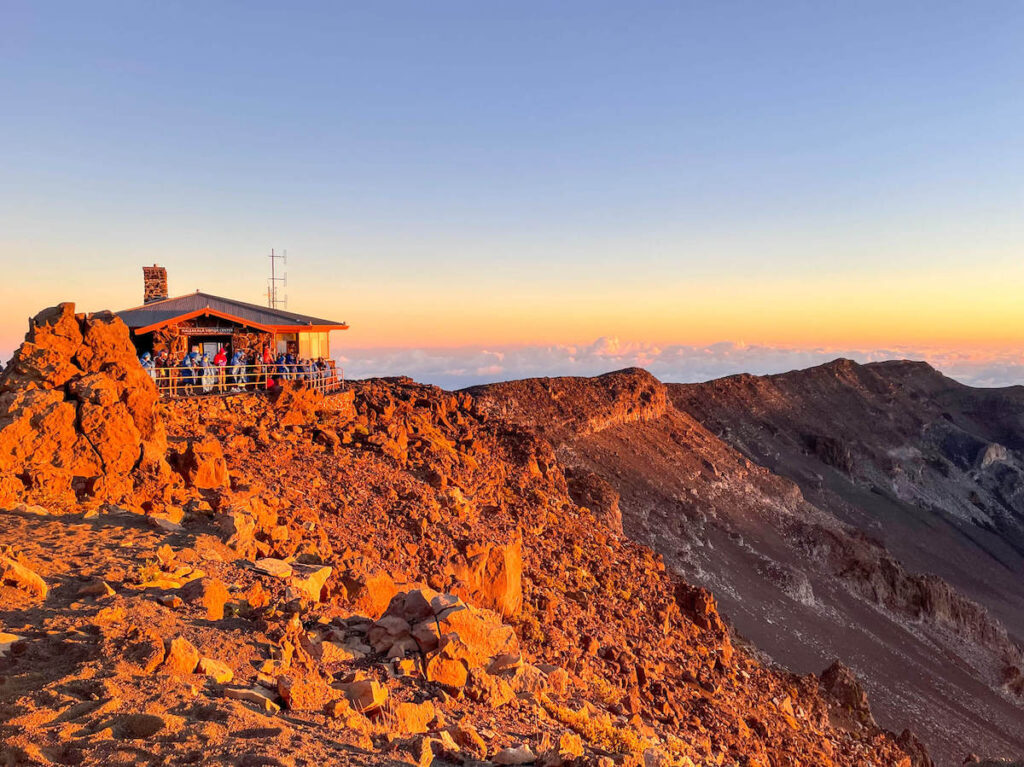 If you are considering visiting Haleakala, make sure to pack some warmer clothes to wear on your travels. At the summit, temperatures are known to drop below the freezing point.
The lighter winds in January offer some prime whale watching opportunities, so grab your binoculars and enjoy.
Book a Family Photo Shoot
Whenever we travel to Hawaii, we almost always book a family photo shoot with Flytographer. They are super easy, affordable, AND it guarantees that I'll be in some photos. You can get $25 off if you book through this link or use the code HAWAIITRAVEL.
What to do in Maui in January
When it comes to visiting Maui in January, there are many different fun activities, festivals and more that you can participate in.
Whether you choose to check out the whales in Maui in January, or visit the dry side of Maui to avoid any downpours, you are sure to enjoy your vacation.
Maui is arguably the best Hawaiian island to visit in January.
With a combination of fantastic weather, beautiful beaches, and abundant, rich culture, there is something here for everyone of all ages and stages of life.
There is no shortage of things to do on Maui in January.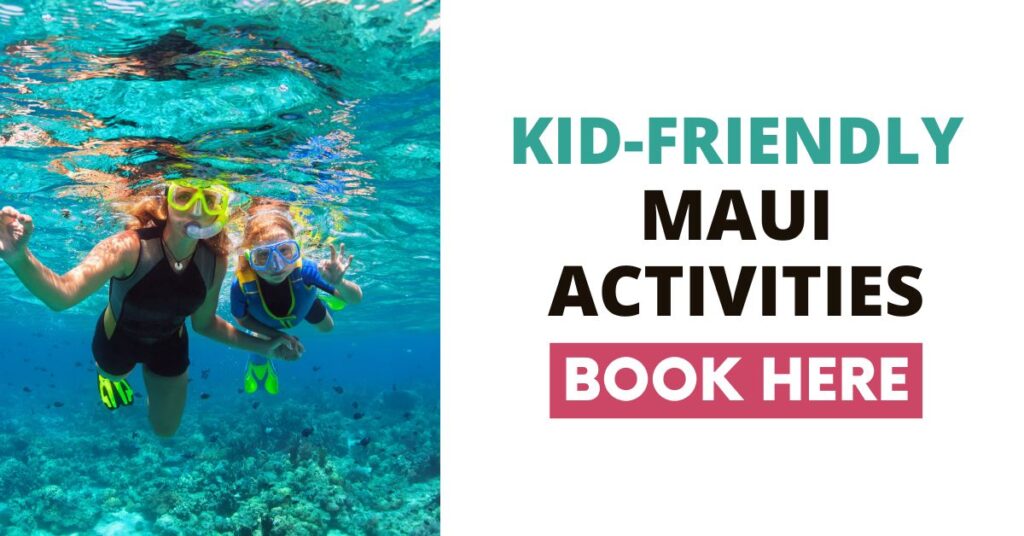 Top 10 Attractions in Maui in January
There are many Maui attractions to visit. Especially if you are visiting in January.
If you are on a family vacation, there are also many things to do in Maui with kids.
Make sure to bring a camera along to capture the special moments, you will want to cherish these memories forever.
1. Whale Watching
Whale watching in Maui is a fantastic way to spend a day. Throughout the winter months, whale watching is actually one of the best things to do on your vacation.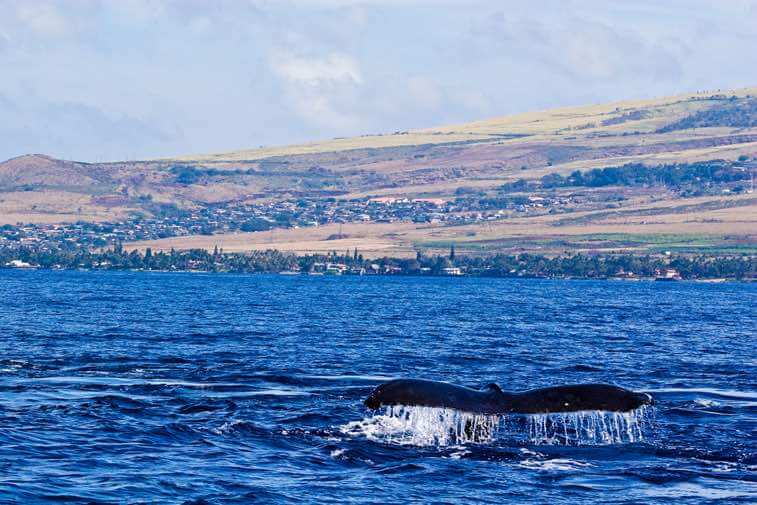 In early December, humpback whales migrate from Alaska to Maui. It is estimated that over 10,000 humpback whales migrate to Maui in the winter months in order to give birth.
This means that by January the humpack whale population in Maui is considerable.
Going whale watching on Maui isn't difficult as there is no shortage of opportunities to participate in a tour.
While the whales can be spotted from the shoreline, there are also several different companies that offer excursions to get more up close and personal with these gorgeous creatures.
No matter how you choose to go whale watching in Maui you are going to want to ensure you bring along a camera. The photo ops are incredible this time of year.
Check out Your Complete Guide to Whale Watching on Maui for more details.
2. Big Wave Surfing Competitions
Winter in Maui produces some seriously big waves, making it the perfect time for surfers to show off their skills. Check out some of the surfing competitions in Maui.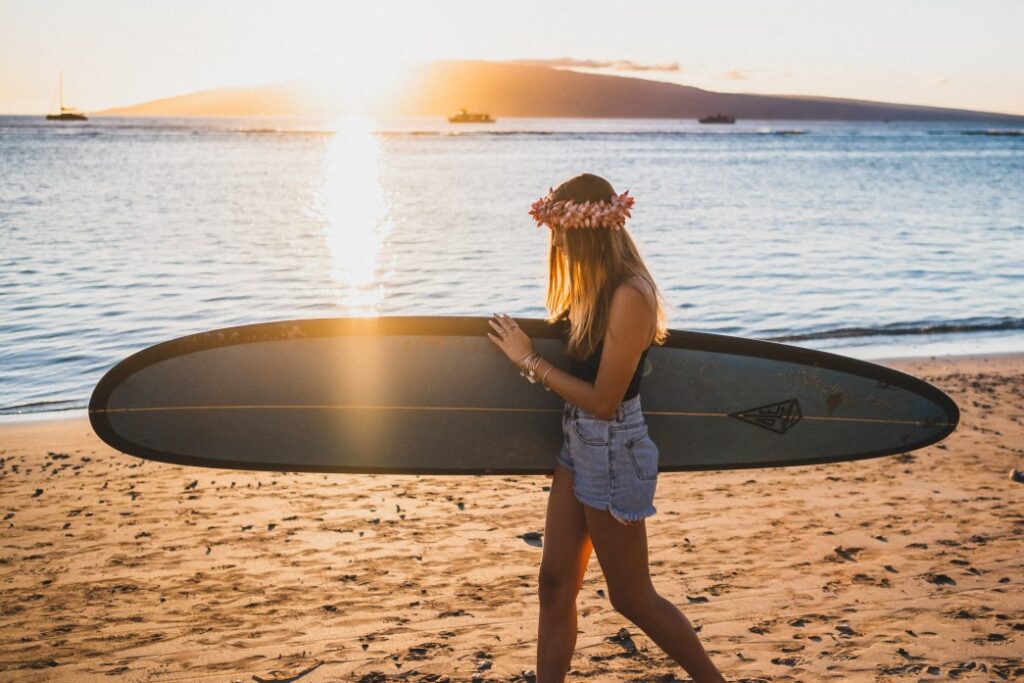 If you are a surfer yourself, grab a board and hit the swells. Just make sure that you are participating safely and not going out when the water is too choppy.
Not a surfer? That's alright. Watching the competitions is an exciting way to spend the day. If you want to learn, there are plenty of opportunities to participate in some surfing lessons.
3. Stargazing Tours
There are plenty of opportunities to see the beautiful night sky on Maui. Stargazing tours are a great way to enjoy some spectacular views.
If you do plan on going stargazing on Maui, just make sure to pack some warm clothes.
Haleakala is the tallest part of Maui, and offers several different tours that take you right up the mountain. You might even see some snow.
4. The Maui Ocean Center
If you are traveling to Maui with your family, the Maui Ocean Center is one of the best things to do in Hawaii with kids.
The Maui Ocean Center is the only aquarium in the entire world that has dedicated it's resources to preserving and displaying Hawaiian marine life.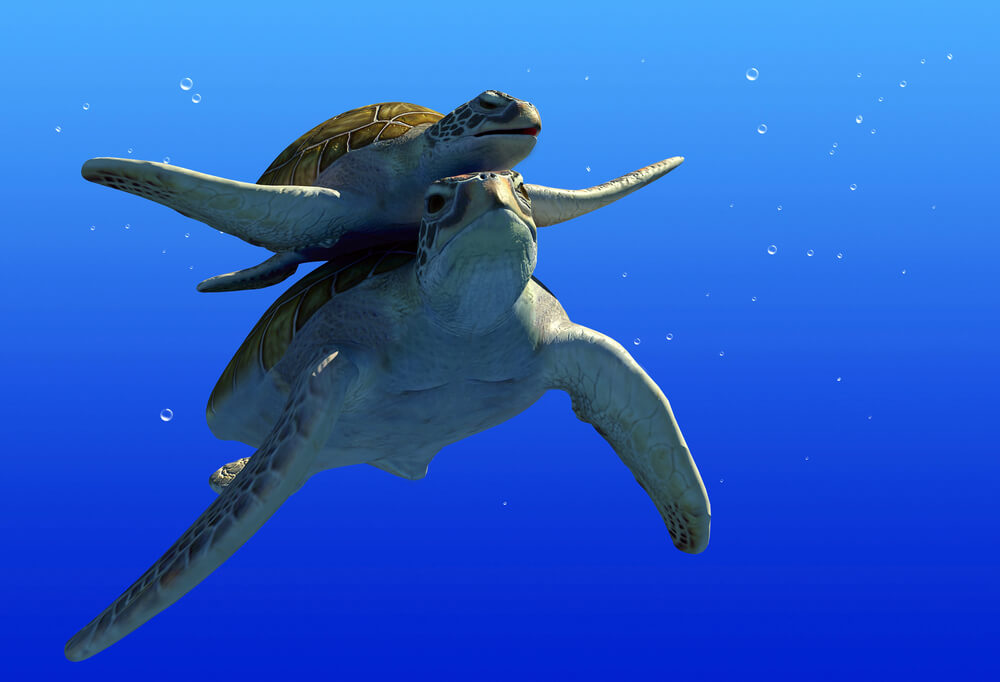 There are several different educational displays about whale life, ocean ecology and even Hawaiian culture.
Visit the Humpacks of Hawaii exhibit and sphere or the turtle lagoon to learn more about these amazing creatures.
The Maui Ocean Center is also well known for its open ocean tunnel. It is 35 feet and opens up to a 750,000 gallon tank.
View Tiger Sharks, Hammerhead Sharks, Sting Rays, Grey Tips and a wide variety of different deep sea fish.
5. Snorkeling Tours
The island of Maui offers so many different snorkeling options. You can rent snorkeling equipment and head out to some of the great spots Maui has to offer.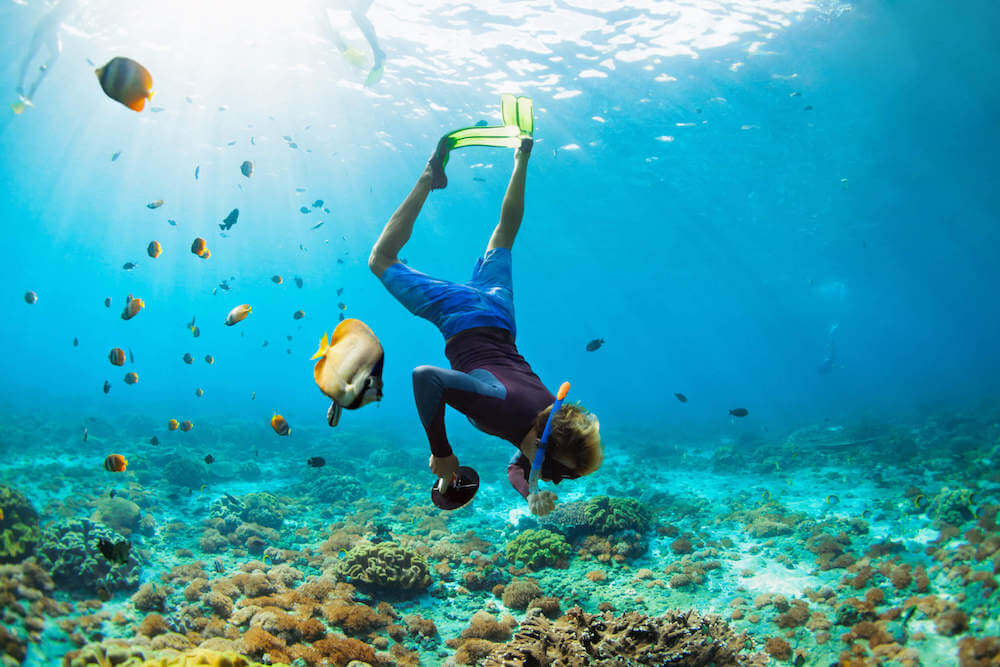 In fact, there are several different places in Maui that are protected from strong winds, making them optimal snorkeling destinations.
Visit the north end of Ka'anapali Beach. There you will find Black Rock, a great place to enjoy a snorkeling expedition.
There are several nearby places that allow you to rend equipment each day for an affordable price.
If you would rather go on a snorkeling tour, there are plenty of options for that as well.
6. The Road to Hana
No visit to the beautiful Hawaiian Island of Maui would be complete without visiting the Road to Hana.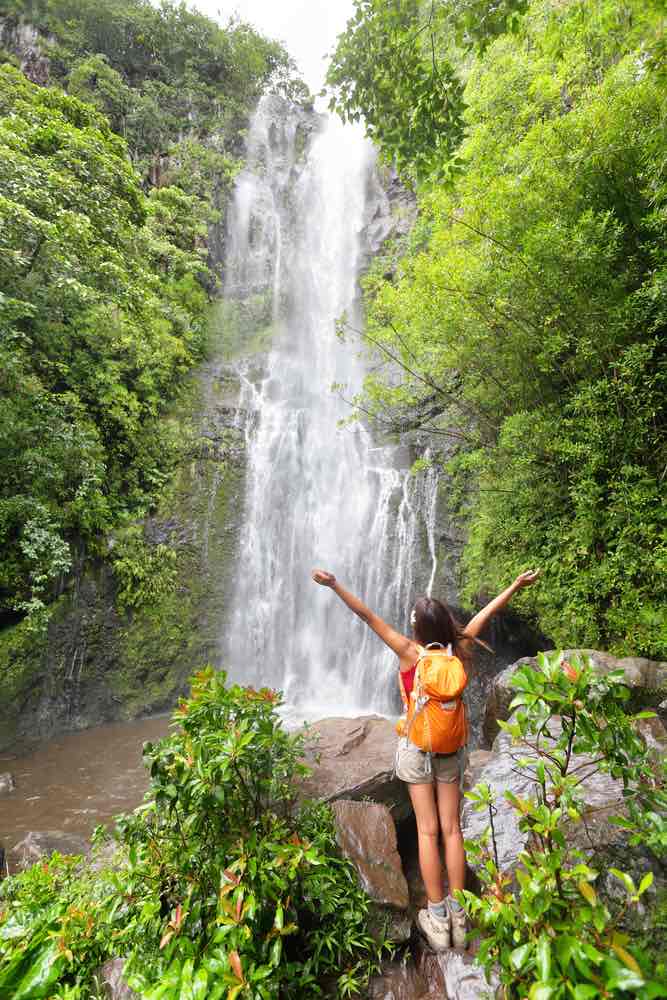 The Road to Hana is enveloped in natural beauty. It's towering waterfalls and flawless landscapes are a sight to be seen.
The Road to Hana is a 64.4 mile stretch of highway. It is windy and narrow with several twists and turns.
It travels through a particularly lush rainforest and much of the road is only one lane wide. Check out the old bridges, waterfalls, hiking trails and more.
You can either take a guided tour or drive up to explore it yourself.
7. Ho'okipa Beach Park
One of the most famous beaches in Hawaii, Ho'okipa Beach Park is a must visit in Maui. If you enjoy windsurfing, professional surfing and more this beach is for you.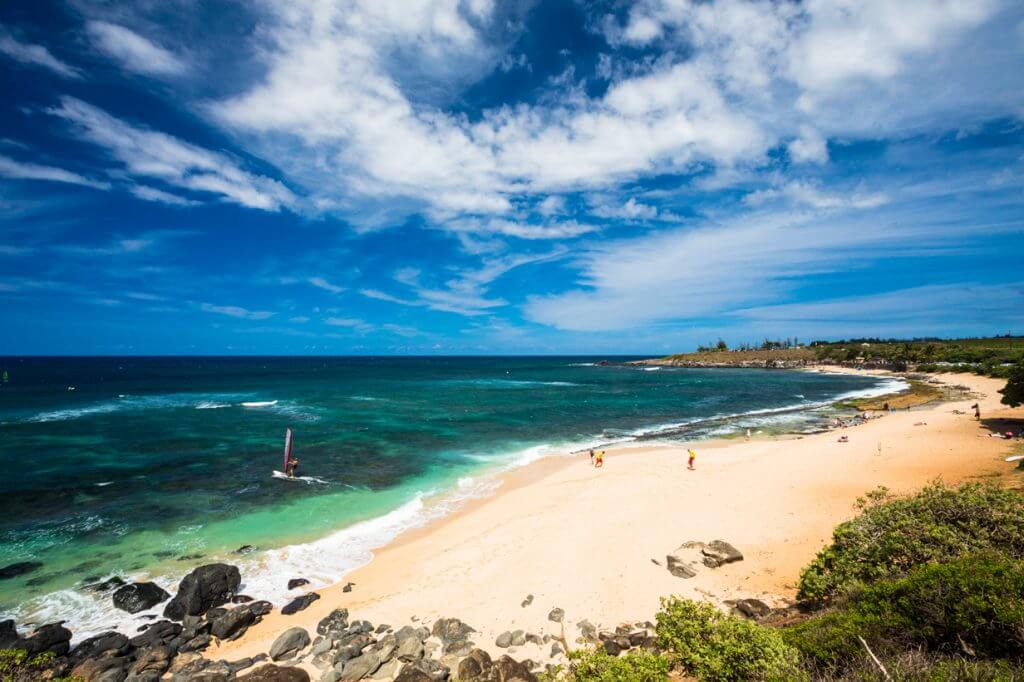 Soak up some sunshine in the sand, have a BBQ and more. This beach is the perfect location to spend a day.
Be careful in the winter though. Through the winter months in Maui, the current at this beach can be exceptionally strong. It is advised that only avid swimmers venture out.
8. Maui Arts & Cultural Center
Visit the Maui Arts and Cultural Center to engage in some amazing cultural experiences.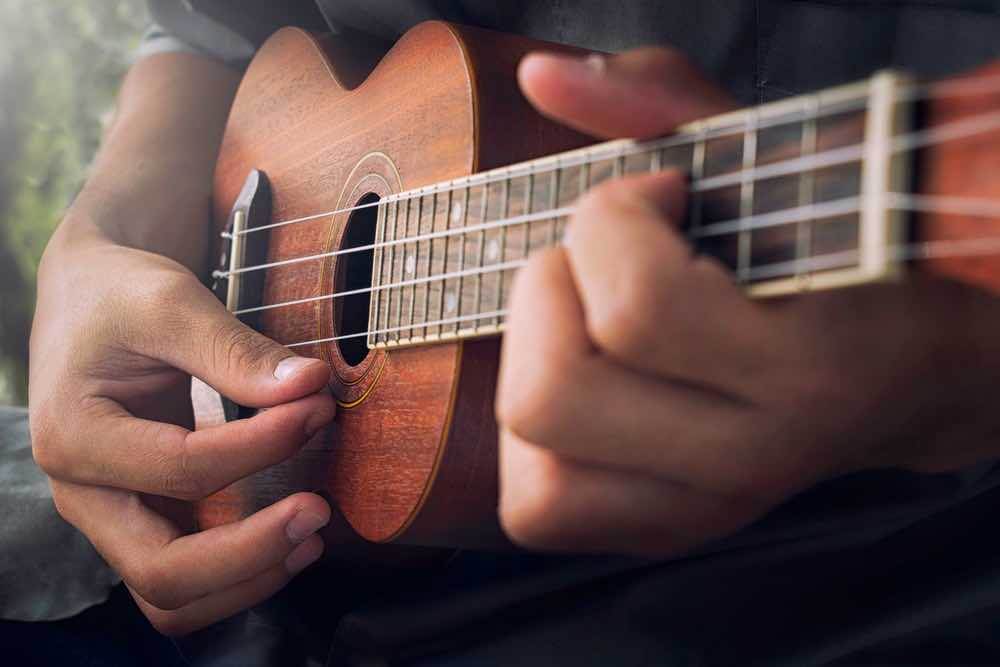 Guests at this facility can take part in Hawaiian Culture programs, to explore the deep and rich culture of the islands.
The MACC also has comedy shows, live music, dancing, plays, concerts and more.
Take in an art exhibit or attend one of their many festivals and events. No matter what you choose to do when visiting the MACC, you are sure to enjoy it.
9. Makena State Park
Over 165 acres of land, Makena State Park is a fantastic place to visit while in Maui in January.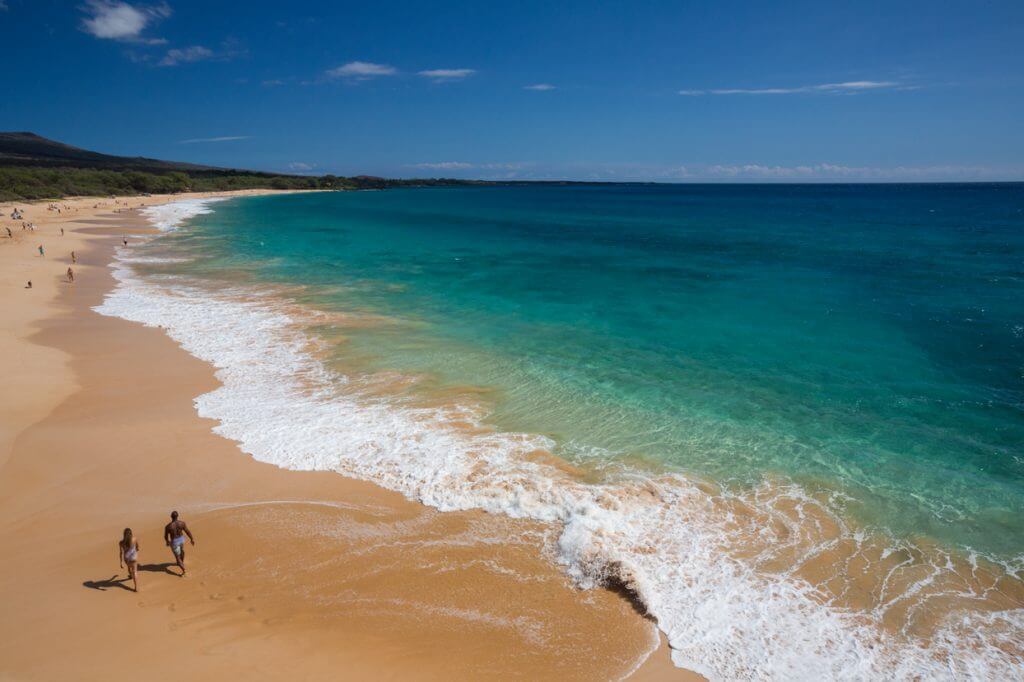 Situated on the coastline, are two of the most amazing beaches on Maui. Makena's Little Beach (Pu'u Ola'i Beach) and Makena's Big Beach (Oneloa Beach).
Big Beach is a popular spot on the islands for skimboarding, bodyboarding and more. It is approximately 1.5 miles long and around 100 feet wide. There are also life guards on duty.
Makena is a wonderful beach for enjoying a family day out. Go body surfing or simply soak up some rays on the beach.
Little Beach is located in a small beach cove just north of Big Beach. This beach is one of the only nude beaches to sunbathe on in Maui. It is also a popular spot for drum circle parties and fire dancing.
10. Golfing
Golfing is one of the most popular pastimes in Hawaii. There is an incredible selection of golf resorts, golf events and lessons to choose from.
For vacationers looking forward to a memorable hawaiian golfing experience, there are several different resorts to choose from.
January in Hawaii is actually one of the most popular months for golfing. It is the start of the annual PGA tour seasoning opening.
Marked with the Sentry Tournament in Kapalua, you can enjoy this exciting yearly event when visiting Maui in January.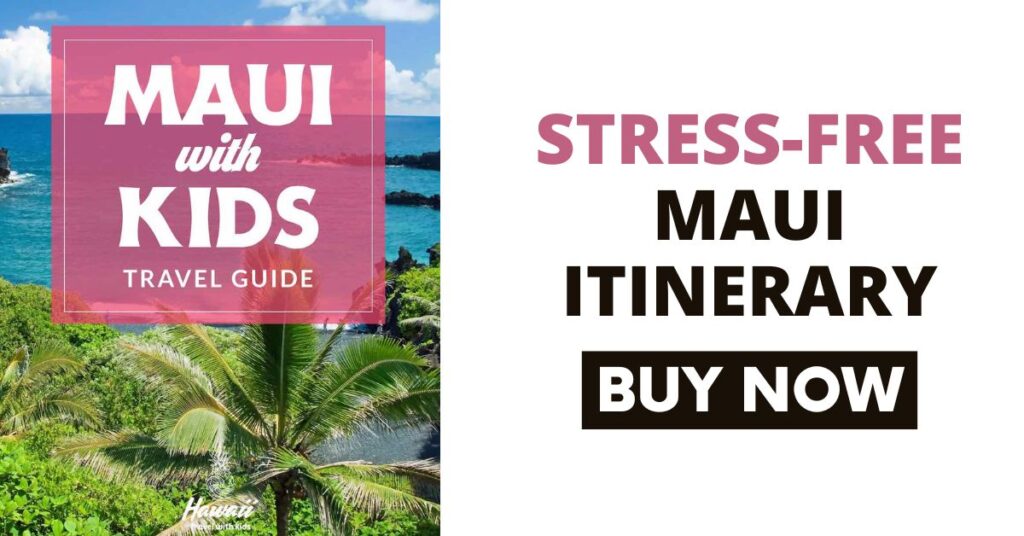 Maui Hawaii in January Wrap Up
Maui is arguably the best Hawaiian island to visit in January. If you are planning a vacation to start the new year off right, Maui is a fantastic choice.
The weather in Maui in January makes for an awesome experience and with so many different things to do and enjoy, you are sure to make memories that last a lifetime.