Are you looking for a fun vacation destination for summer break? Keep scrolling to find out what the Hawaii summer is like!
This post about Hawaii summer vacation contains affiliate links which means if you purchase something from one of my affiliate links, I may earn a small commission that goes back into maintaining this blog.
Planning a summer vacation?
Why not visit Hawaii? Its diverse landscape and incredible beaches make it the perfect place to spend your summer days.
And there's so much to do – whether you want to explore the jungle or just relax on the beach.
When you think of visiting Hawaii, you usually think of hot summer days lying on the beach and relaxing.
Visiting Hawaii during the summer months is so much fun and will definitely give you a boost in vitamin D!
Here is everything you need to know about a Hawaii summer so you can enjoy all the islands offer.
Want to skip all the planning and just access my detailed Hawaii Itineraries complete with daily schedules, kid-friendly activities, and travel hacks? Click the button below.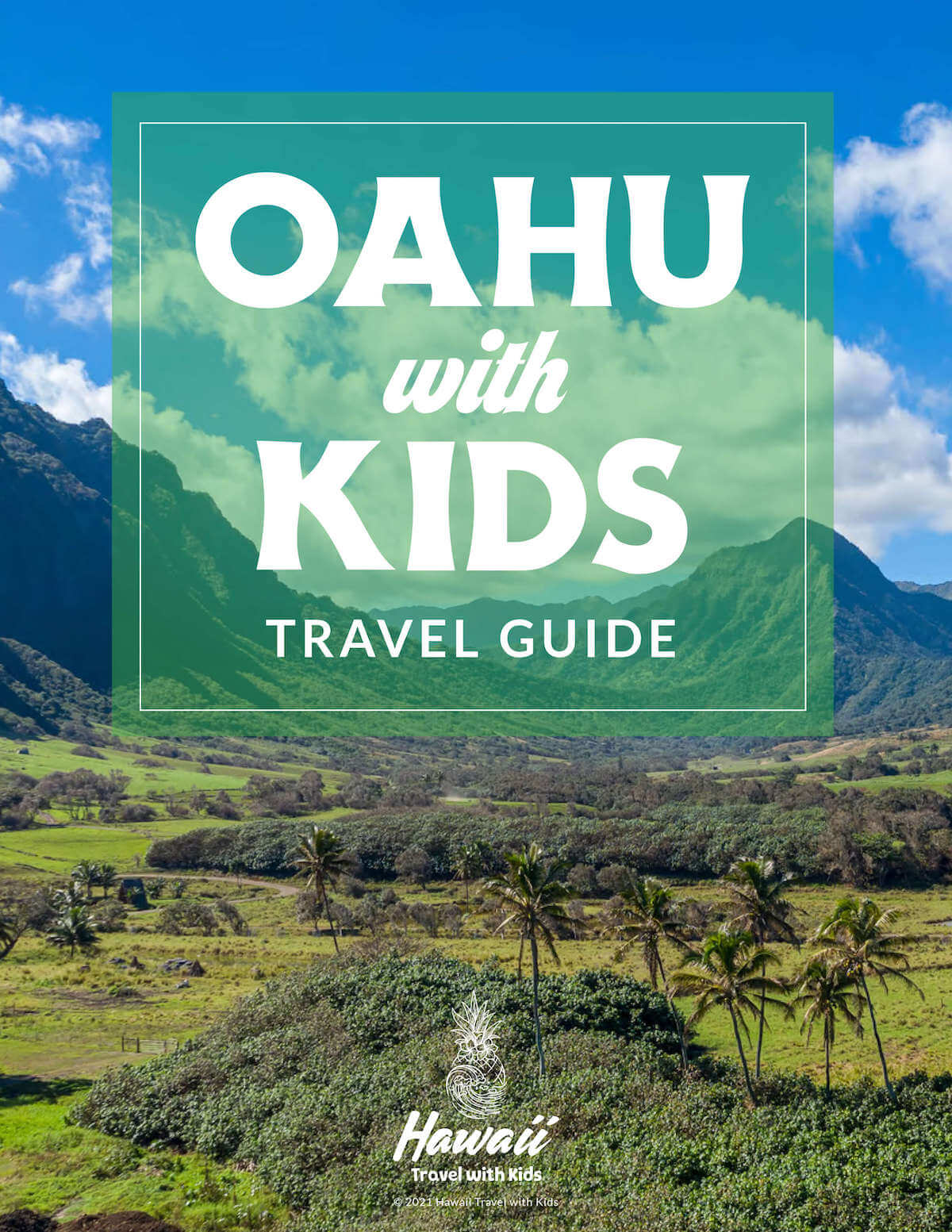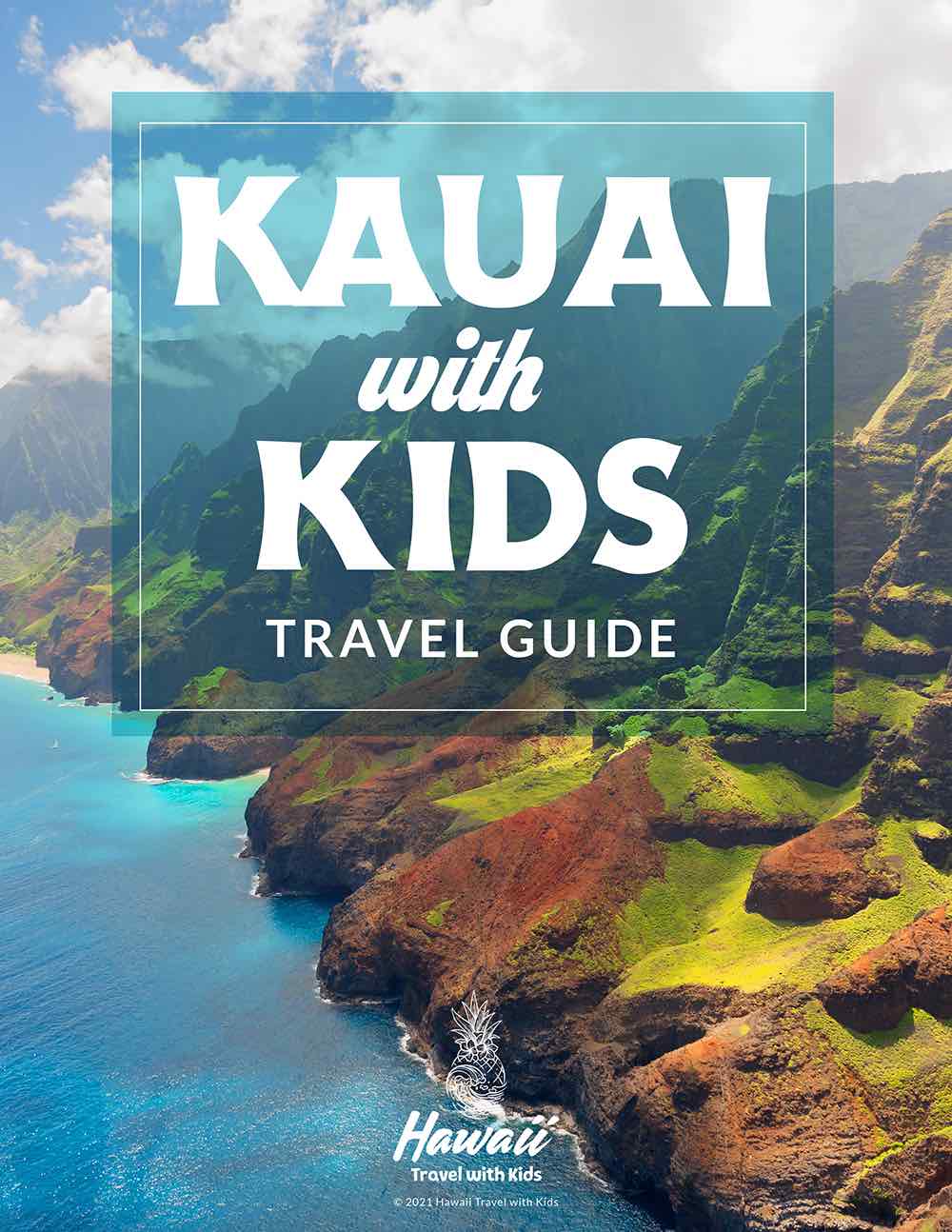 Summer in Hawaii FAQs
What is the best summer month to visit Hawaii?
The best summer month to visit Hawaii all depends on what you want for your vacation. If you want the hottest summer days, July or August usually has warmer weather and nonstop sunshine. If you want lower prices, June or August are typically the cheaper summer months to visit.
Is summer a good time to go to Hawaii? 
Summer in Hawaii is lots of fun, but it can be very expensive. So many fun things to do during the summer make visiting Hawaii during June, July, or August a great time!
How hot does it get in the summertime in Hawaii? 
It depends on which island you are visiting, but on average, it stays around 84 degrees during summertime in Hawaii. With the humidity and bright sun, it may feel a lot hotter than that to you, though!
Is it better to go to Hawaii in June or July? 
If you plan to go to Hawaii during the summer, June is usually a bit cheaper than July. Both have great sunny days and plenty of fun activities, so no matter what month you go, you will have plenty of fun!
When is the hurricane season in Hawaii? 
Hurricane season can be anywhere from the end of June until October or November. Hawaii does not experience too many hurricanes, though, but sometimes will get some tropical storms. Always check the weather during your trip to best be prepared.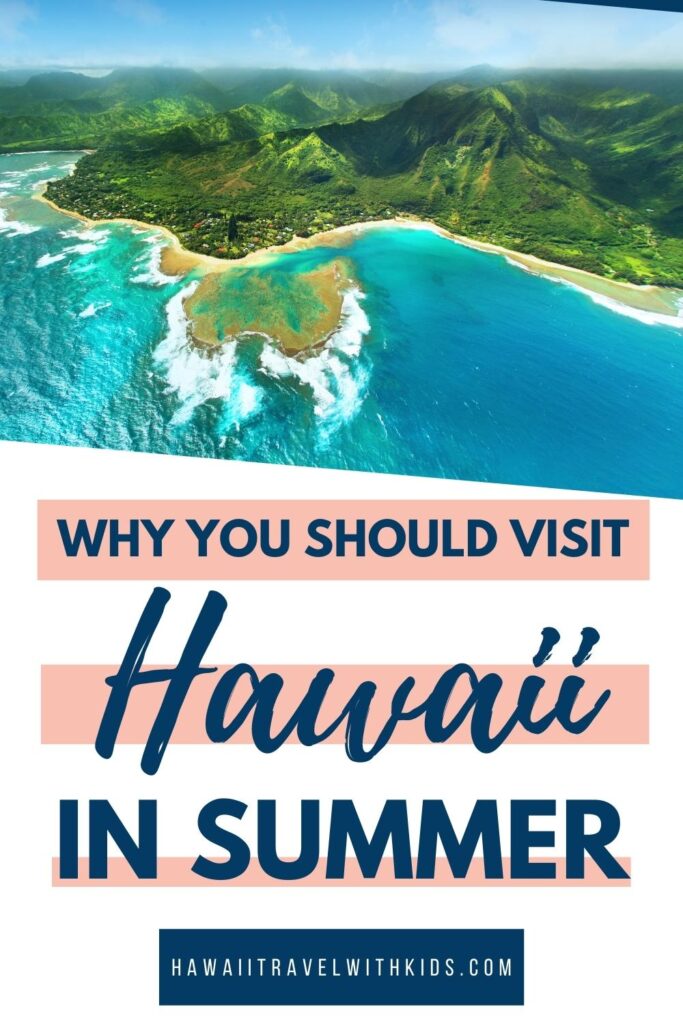 What is Summer in Hawaii Like?
Visiting Hawaii during the summer has lots of perks, like the 4th of July fireworks, the hot sunny days, and almost no rainfall. Here is exactly what summer in Hawaii is like for each of the islands!
Hawaii in June
Maui in June is a sight to see. The water is bright blue, and the sun will be shining on you all day long. The Maui weather in June is usually in the high 70s, and you won't see much rainfall at all if any!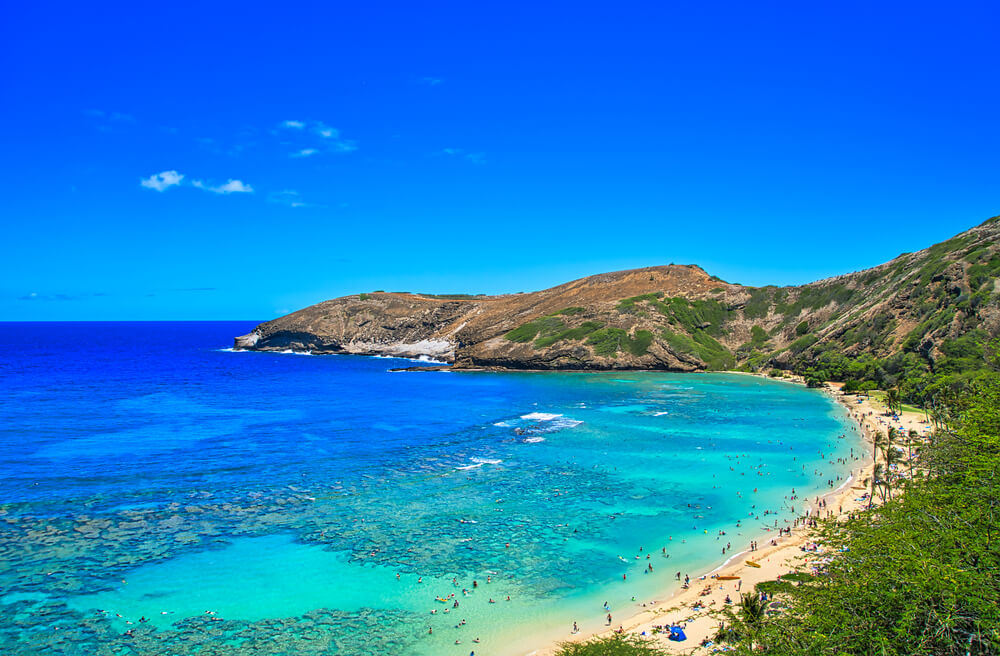 Visiting Hawaii in June on the island of Oahu, you will see plenty of blue skies and sunshine. Temperatures are usually around 83 degrees during the day and 70 degrees at night. Oahu, during the month of June, is simply beautiful.
Hawaii's weather in June on the Big Island is nice and hot, with temperatures averaging about 85 degrees. During the night, you can expect lows of around 72 degrees. If it does rain, it usually will in the evening or during the night, but even then, it doesn't rain too much. It might be cloudy during June, but it will still be nice and warm.
Kauai weather in June is usually around 75 degrees on average during the day and can get around 60 degrees at night. Because it is Kauai, you might want to expect to see some rain showers here and there, but they won't last more than a few minutes at a time.
Hawaii in July
If you plan to visit Maui in July, expect to see temperatures around 77 degrees during the day and 60 degrees at night. Make sure to wear your sunscreen whenever you go outside because it will be hot and sunny all day long!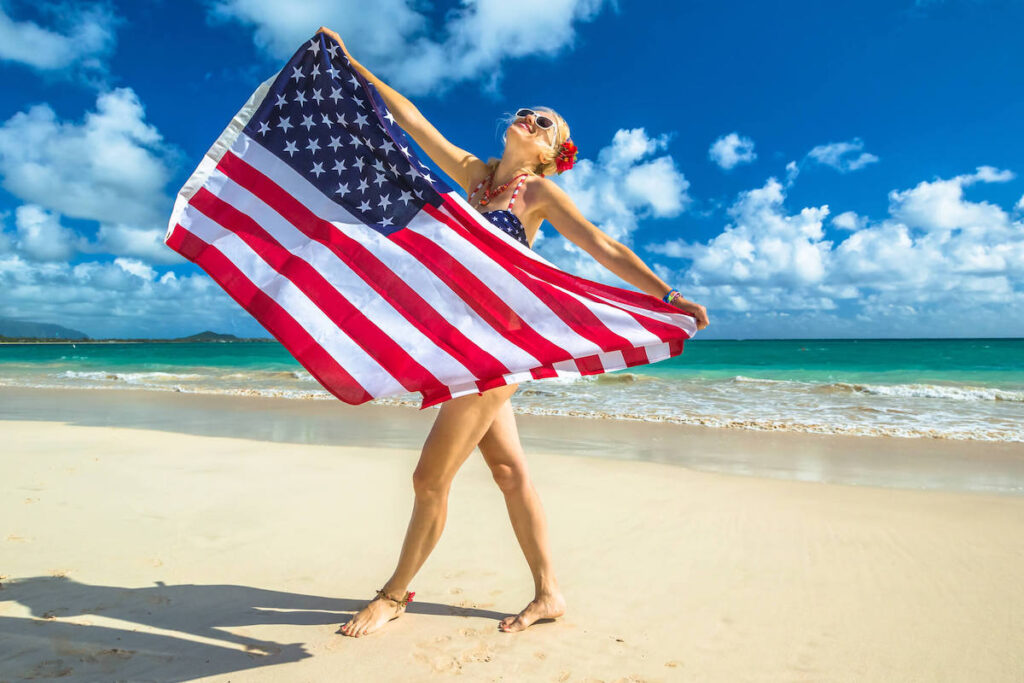 On Oahu, you will see temperatures in the mid-80s and very little rain. It is a great time to enjoy everything Oahu has to offer outdoors. From swimming in the ocean to relaxing on the sand, July is the perfect weather for a beach day!
The Big Island will be bright and sunny in July, with temperatures in the mid-80s. You can enjoy a nice beach day and get a good tan as there will be fewer clouds and nonstop sunshine this month.
In Kauai, July is nice and sunny, with a mix of rain here and there. It is the perfect time to lay on the beach, soaking up all the sunshine you can. Because July is a busier month, the beaches might be more crowded, so look for less-known beaches to get away from all the other tourists.
Hawaii in August
Visiting Maui in August is one of the best times to visit during the summer if you like it nice and hot. On average, it gets around 78 degrees during the day and 61 degrees at night. You won't have to worry about it raining unless there is a tropical storm.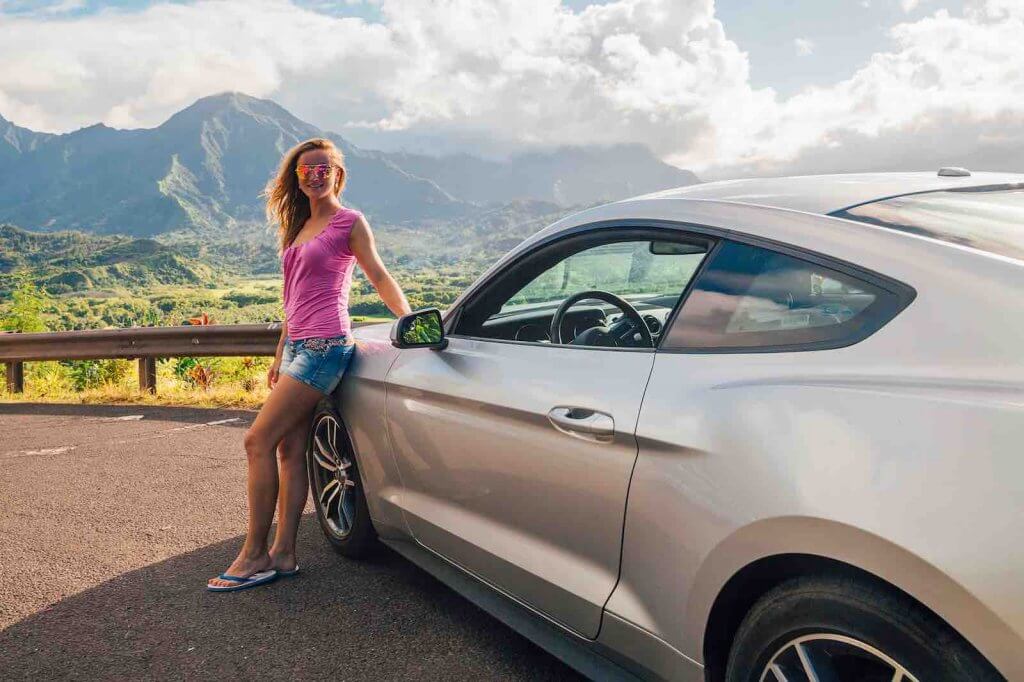 During the month of August on Oahu, expect temperatures around 85 degrees during the day and in the 70s at night. You will definitely feel the heat during this month with the cloudless sky and high humidity, so be sure to drink plenty of water each day of your trip.
In August on the Big Island, temperatures can get as high as 88 degrees and will feel very hot. With the heat and humidity, make sure to stay hydrated all day long and keep applying sunscreen.
The hottest month in Kauai is in August. You will usually see temperatures in the high 70s to low 80s and plenty of sunshine. While it might still rain, it does not last very long and might even feel nice with all the heat!
Summer Activities in Hawaii
It feels like summer all year round in Hawaii, so there will always be plenty of things to do in these summer months. Here are a few of the best summer activities in Hawaii that will make your vacation so much fun.
4th of July Celebrations
Spending the 4th of July in Hawaii will not disappoint. You will see hundreds of fireworks all over every island.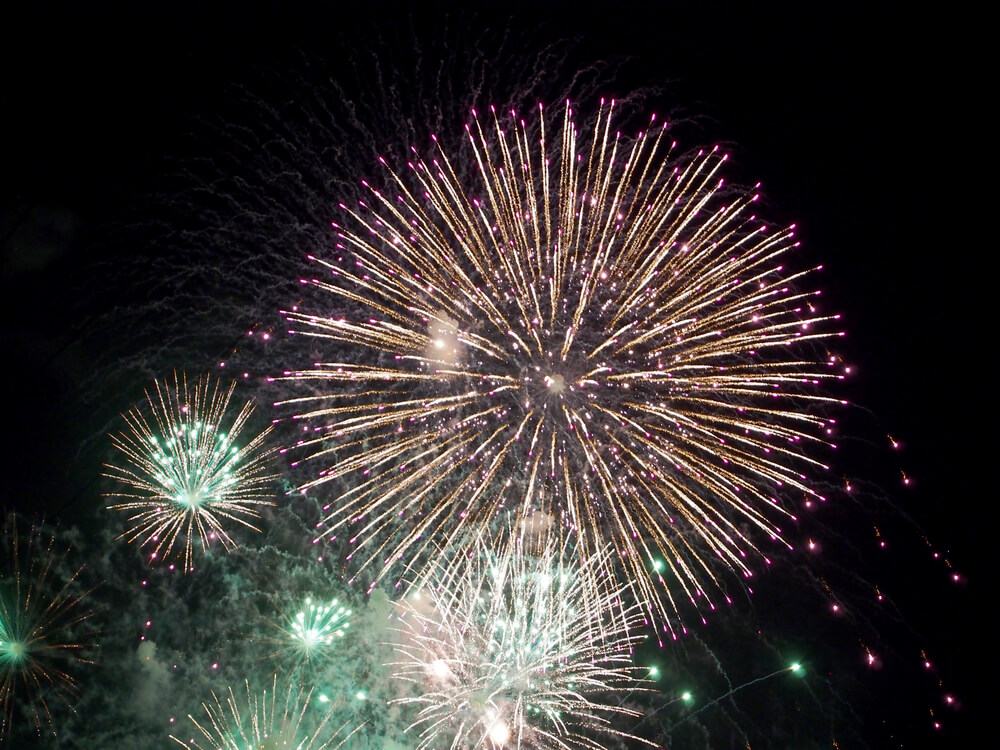 You will find a huge firework display at Ala Moana Beach Park on Oahu and in Lahaina Town on Maui. Kauai puts on an incredible Concert in the Sky firework display, and on the Big Island, you will see plenty of fireworks and a fun 4th of July parade in Kailua-Kona.
Go Snorkeling
The summertime is the perfect time to go snorkeling! The oceans are usually calmer, meaning you will see plenty of exotic fish and marine life.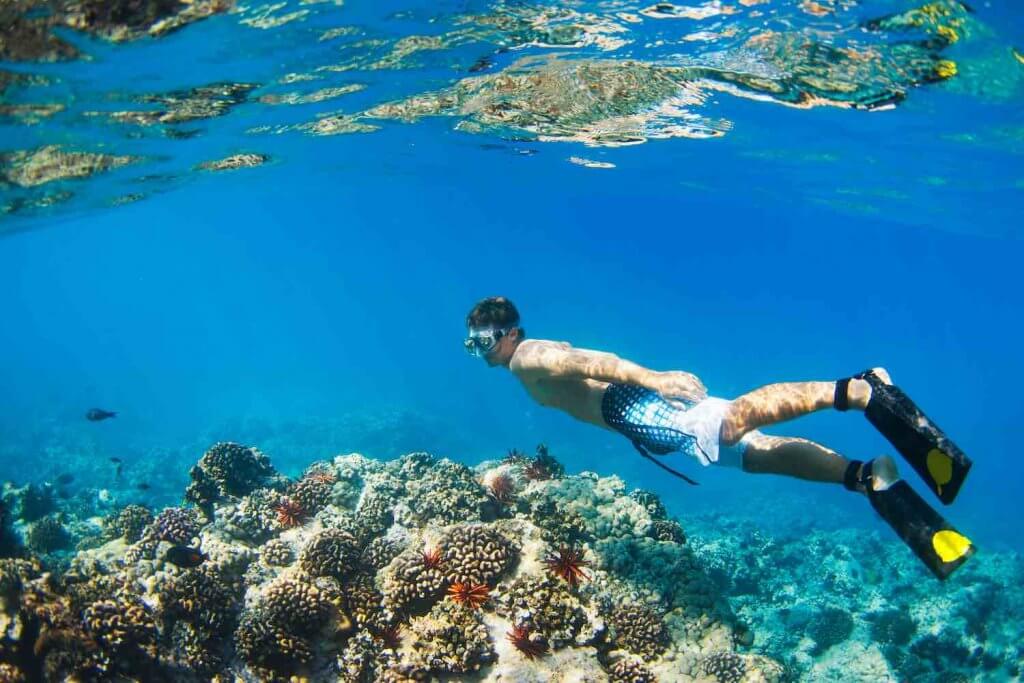 Hanauma Bay on Oahu is filled with hundreds of incredible fish, or, if you are visiting Maui, there is an awesome Molokini snorkeling tour.
Visit the Polynesian Cultural Center
If you are visiting Oahu, stop by the Polynesian Cultural Center. Here you will learn more about the different islands across the Pacific with fun, interactive islands to explore.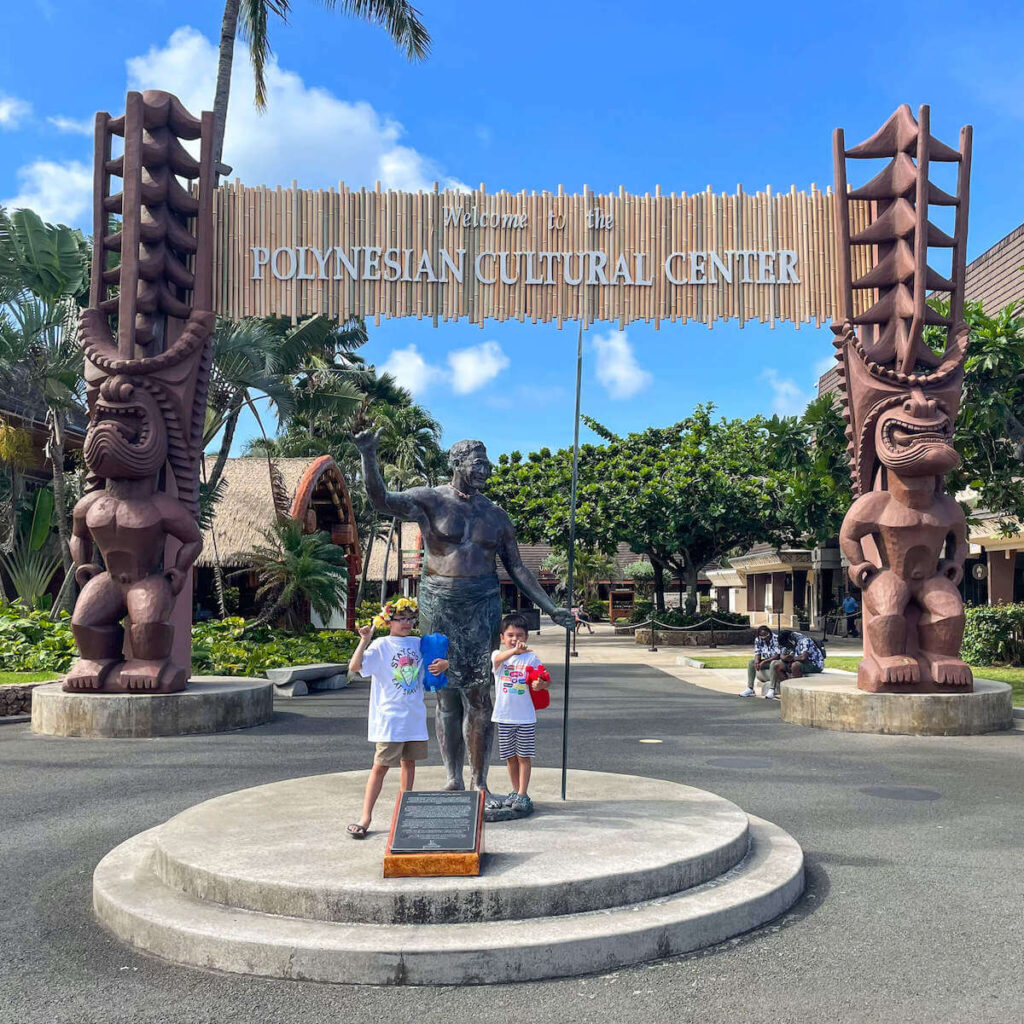 There is also a luau and a fun fire knife show at night. This is a fun place for families of all ages to enjoy!
Go Hiking
If you want to go hiking during your trip, it is probably best to go in the morning while it is still a bit cooler. If you go during the day when it is nice and hot, make sure to stay hydrated!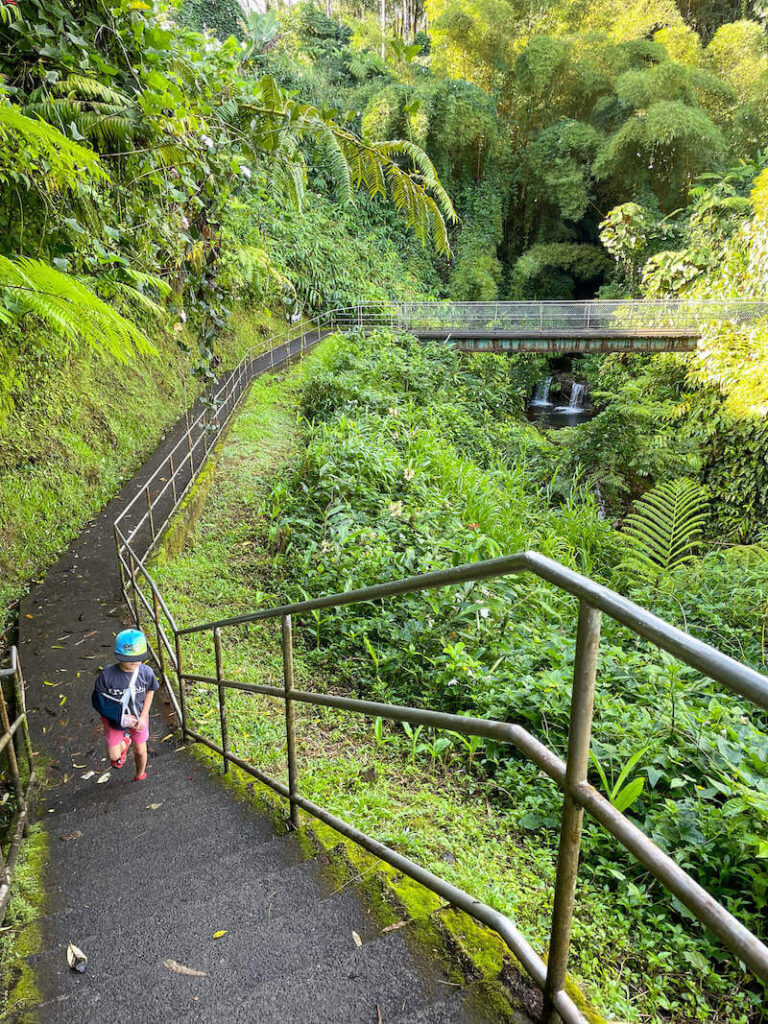 There are easy hikes, stroller-friendly hikes, and challenging hikes all over each island, so you can pick and choose what you would like to do while you are there.
Visit Pearl Harbor
Pearl Harbor is another fun Oahu activity you can do during the summer. Some of the attractions here are free, making it a budget-friendly thing to do during your stay.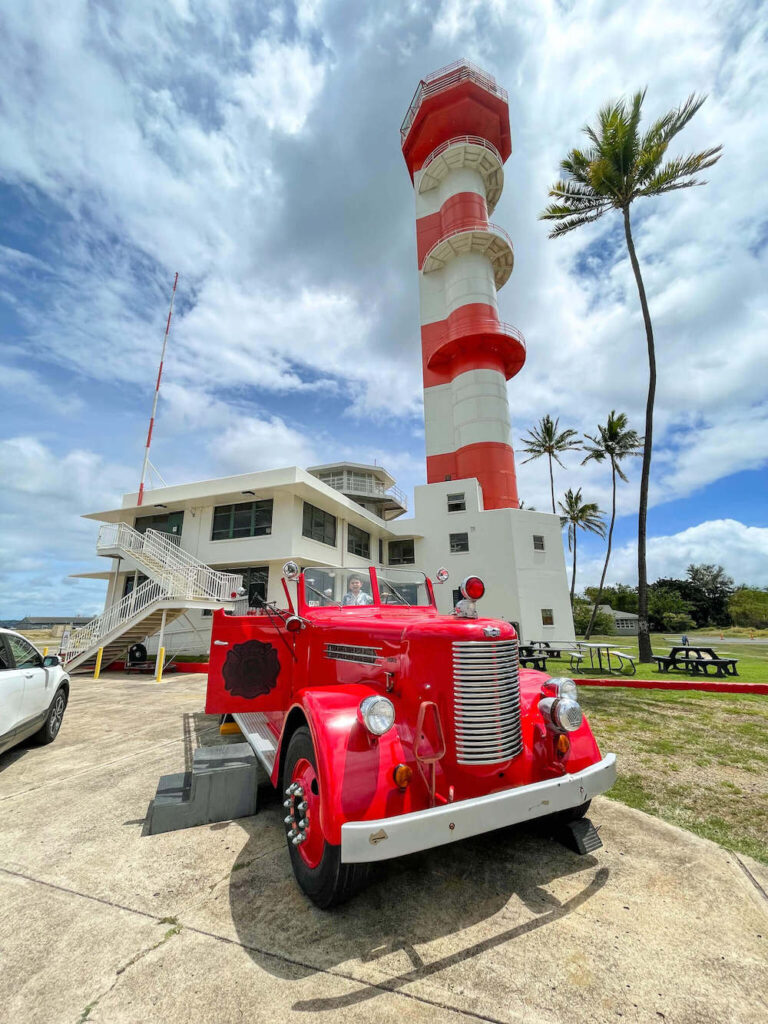 Learn more about what happened in Pearl Harbor and explore the ships while you are here. Depending on your interest and availability, this could easily be an all-day activity or a few hours. Many tours will stop here as well.
Visit Kualoa Ranch
Kualoa Ranch is incredible and has so many fun things to do. From seeing where Jurassic Park was filmed to driving an ATV up the mountain, there is something for everyone to enjoy.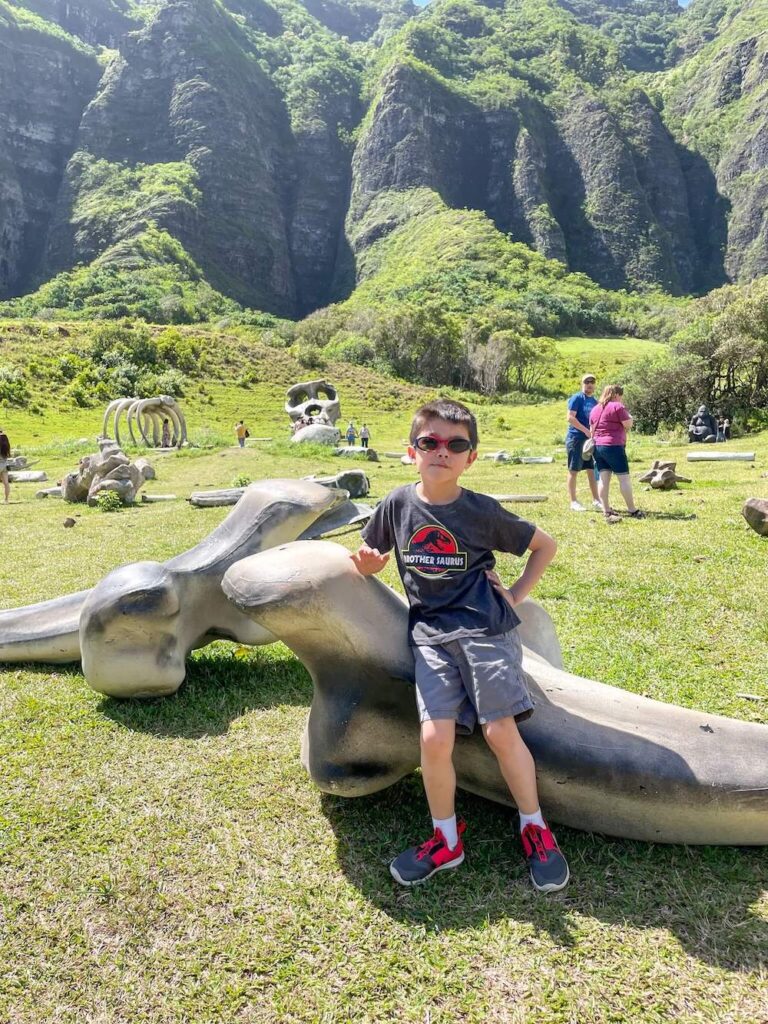 One of the best things to do during the summer is to go to their Secret Island. They will take you to a private island with kayaks, paddleboards, hammocks, and complete serenity. It is perfect for a romantic getaway or a fun family adventure.
Road to Hana
Because it doesn't rain much during the summer, you will have plenty of fun exploring the Road to Hana in Maui.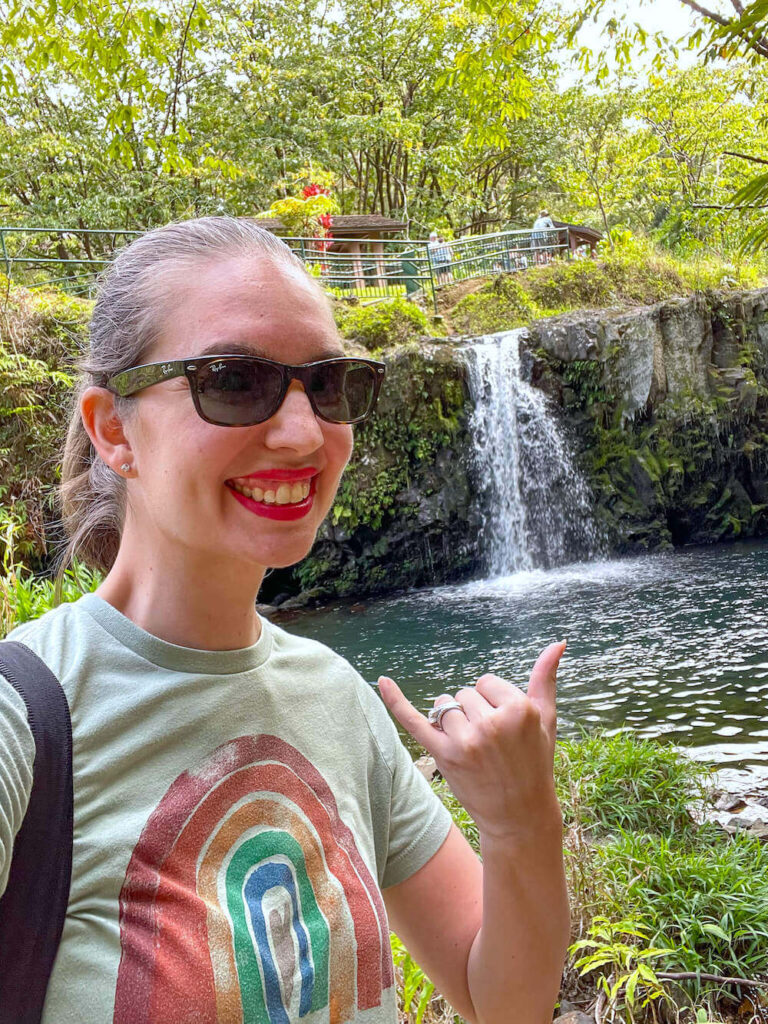 Make stops along the way at some of the famous spots and have a blast on this laidback adventure.
What to Pack for a Summer Vacation to Hawaii
Packing for a summer vacation to Hawaii is pretty much no different than any other time of the year. Because it doesn't rain much, you probably won't need to pack a raincoat this time around.
Be sure to include the following in your suitcase:
Reef-safe sunscreen, so you don't get sunburned.
Hat to keep you as cool as possible while you are outside.
Don't forget to bring a water bottle, as it is crucial to stay hydrated while out in Hawaii's summer heat.
Hawaii Summer Vacation Wrap Up
If you are planning a vacation to Hawaii in the summertime, you can expect plenty of blue skies, sunshine, and lots of fun. No matter what island you visit, a Hawaii summer vacation will be the perfect getaway for you!