Are you planning a trip to Maui and want to know some fun Maui activities to add to your itinerary? Find out the best things to do in Kihei, in South Maui.
This list of the best fun things to do in Kihei Hawaii was written by Hawaii travel expert Marcie Cheung and contains affiliate links which means if you purchase something from one of my affiliate links, I may earn a small commission that goes back into maintaining this blog.
Whenever families ask me about where they should stay on Maui, I always add Kihei to the list. While Ka'anapali and Wailea have some pretty amazing kid-friendly resorts, Kihei is totally the place to be if you want a laid-back vacation outside of a resort.
And there are also tons of cool things to do in Kihei HI, whether you stay there or are just hanging out for the day. From outrigger canoeing to snorkeling, there are so many activities in Kihei Maui that keep the whole family entertained.
The best part is that many things are within walking distance from your condo or vacation rental. That means if you don't have a rental car, or someone else in your party is using it, you aren't trapped.
Enjoy exploring all the different beaches and restaurants too – you'll never run out of new adventures or great food.
Now you can make plans without any stress; planning a vacation has never been easier! Read on for more details about what Kihei Maui has in store.
Don't have time to read a bunch of Hawaii blog posts and reviews? Here are some of our top picks for visiting Maui.
Popular Maui Tours/Activities
Favorite Maui Resorts/Hotels
Andaz Maui (this is a luxury resort with the best luau on Maui)
Honua Kai Resort & Spa (this is one of our personal favorites because there are tons of pools and there are condo options)
Want to Rent a Car in Hawaii?
One of the best places to rent a car in Hawaii is Discount Hawaii Car Rental because they get the best rates from top national companies like Alamo, Dollar, Thrifty, Avis, Enterprise, Budget, and Payless.
Want to skip all the planning and just access my detailed Maui Itinerary complete with daily schedules, kid-friendly activities, and travel hacks? Click the button below.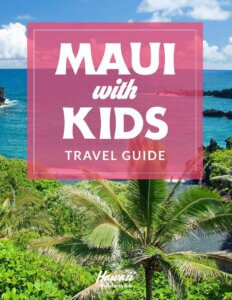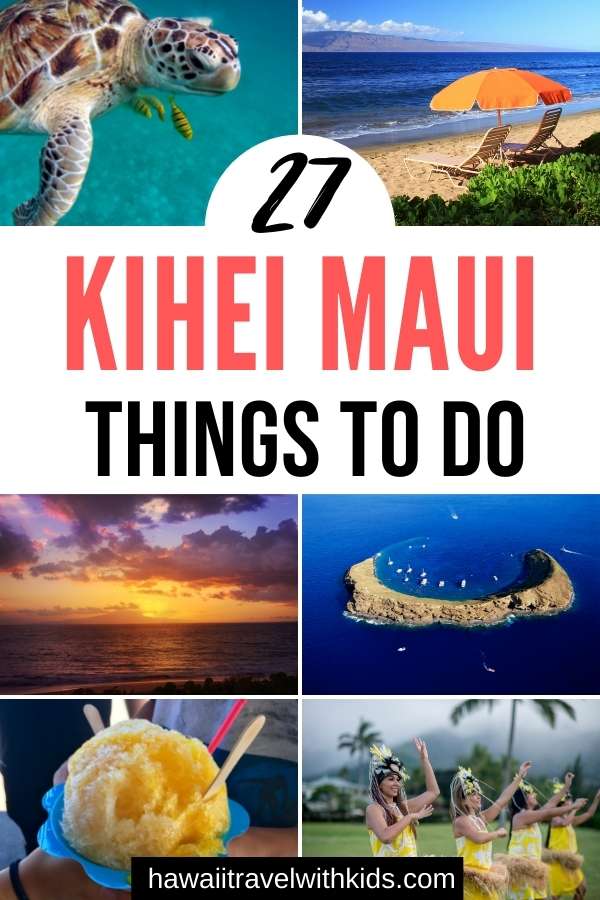 27 Amazing Kihei Activities for Families
Planning a trip to Maui and want to spend time in Kihei? There are tons of amazing things to do in Kihei for families! These are some of our top picks for some of the top South Maui attractions!
1. Play at the Kamaole Beaches
If you're looking for fun Kihei beaches, the most popular are the Kamaole Beaches. The Kamaole Beaches are made up of three distinct beaches that stretch along the South Maui coastline. Most Maui locals and residents refer to them as Kam 1, Kam 2, and Kam 3 for short.
Located just steps from Kihei's shopping centers, restaurants, and a variety of vacation rentals, these popular beach destinations on the Pacific Ocean offer plenty in terms of amenities allowing you your ideal Hawaiian experience! These are the best beaches in Kihei that are family friendly.
The Maui Ocean Center is a top 10 aquarium in the world named by TripAdvisor's Travelers' Choice. This impressive facility has more than 60 interactive exhibits, including Hawaiians and the Sea and Turtle Lagoon where you can get close-up views of your favorite marine life.
It is definitely one of the top things to do in Kihei with kids!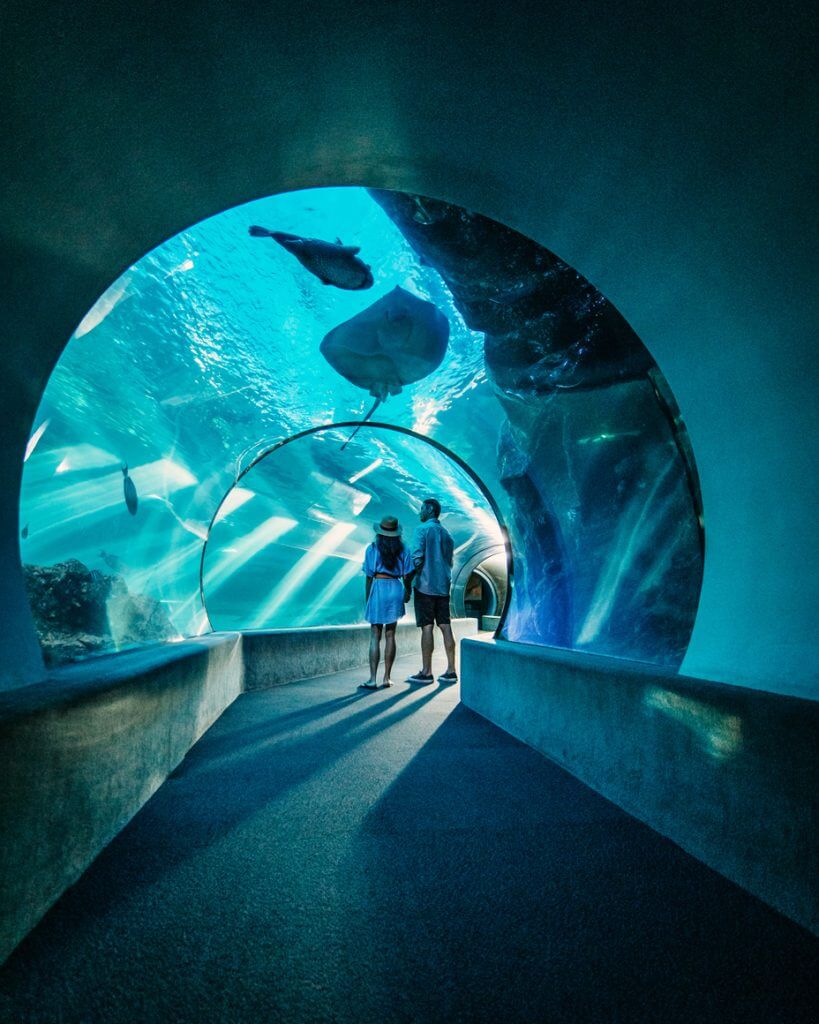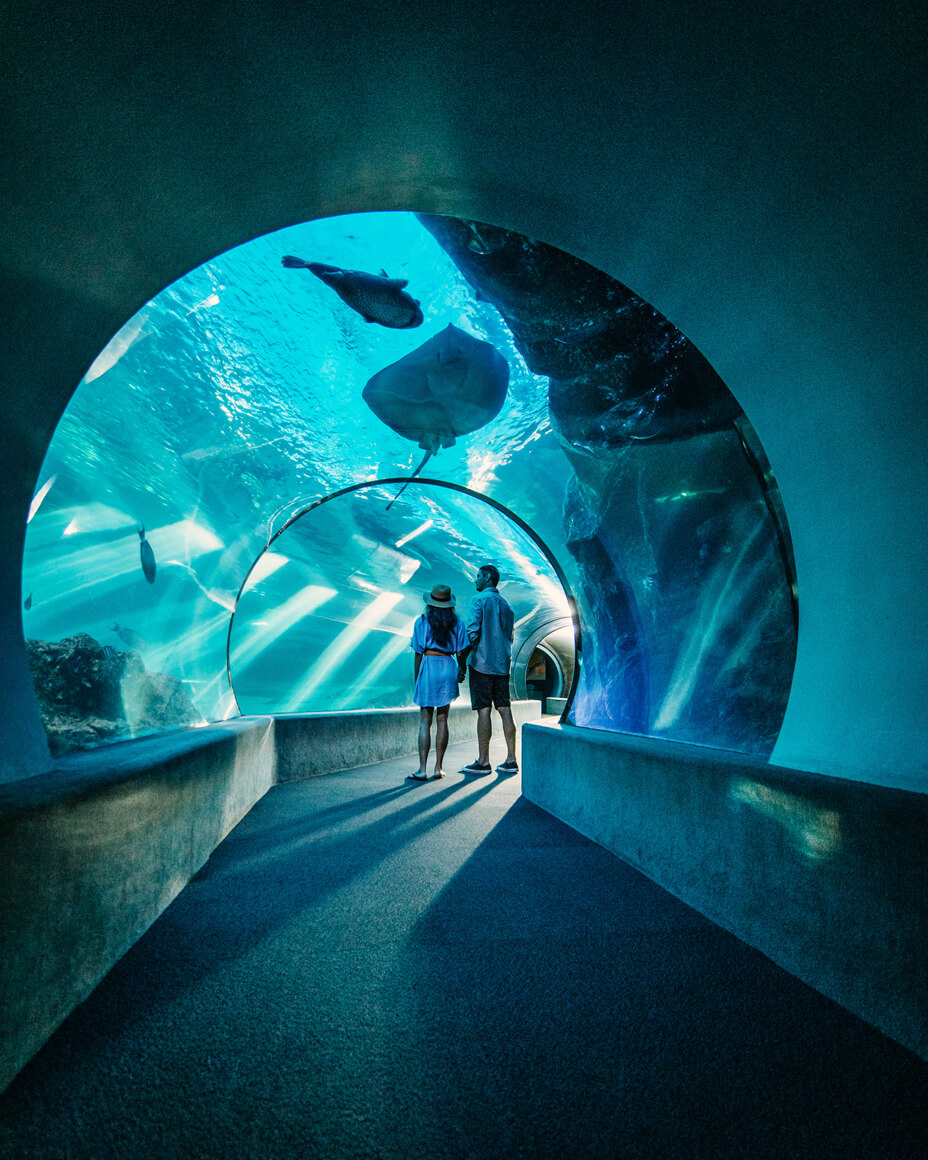 Learn about Hawaii's incredible underwater world as you discover sea jellies, tropical reefs, and octopuses while trained naturalists are available for presentations at select exhibits to enhance your experience! It's no wonder why this is one of the top Kihei attractions.
You'll also receive discounted admission with this exclusive Skip The Line pass so there's never any waiting time or hassle – perfect for those on vacation in Hawaii who want an unforgettable adventure they won't soon forget!
This Maui attraction is open to kids of all ages plus they have an on-site restaurant and cool gift shop. Check latest rates and more information.
3. Eat Fish Tacos at Coconut's Fish Café
One of the best things to do in Kihei is EAT! They have tons of awesome Kihei restaurants but one of our all-time favorites is Coconut's Fish Café. They are famous for having the best fish tacos in Hawaii.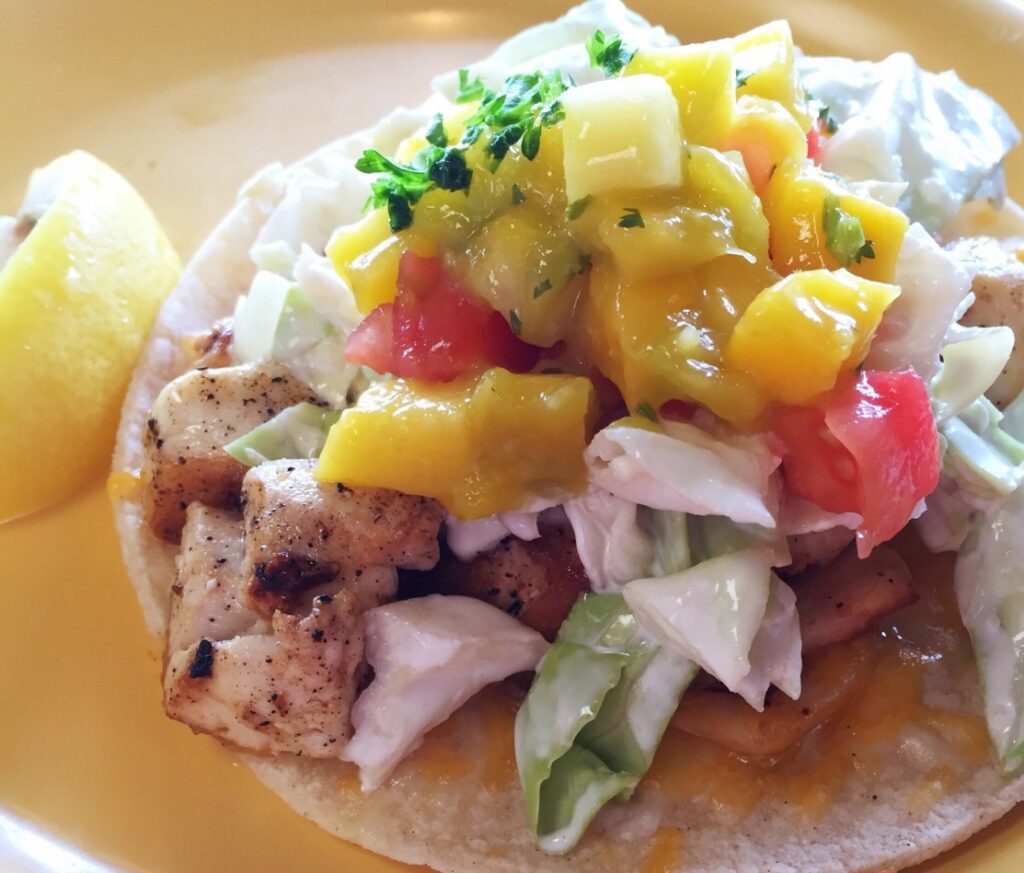 We go there at least twice every trip and it never disappoints. I'd definitely say this is one of the best restaurants in Kihei Maui.
And don't worry if you or someone in your family doesn't like fish. They have a really extensive menu that has lots of non-fish items. Because this is a really casual restaurant, it's one of the best kid friendly restaurants on Maui.
Ma'alaea Harbor is really close to Kihei and that's where most of the Maui boat tours depart. And one of the coolest boat rides on Maui is a snorkeling tour of Molokini Crater.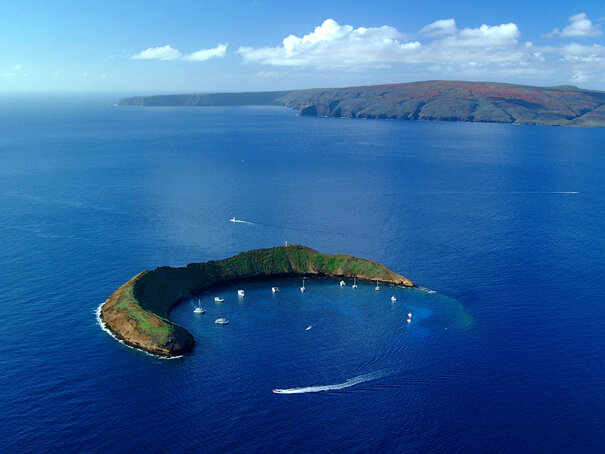 Molokini Crater is an ancient volcanic caldera that rises out of the sea and holds over 200 different colorful tropical fish species. You'll have a chance to find these underwater treasures during your Maui snorkeling tour, which also includes stops at Turtle Town for swimming alongside Hawaiian Green Sea Turtles; amenities like a glass-bottom viewing room and equipment are included too!
Enjoy all this plus lunch on board when you book today with their triple-decker catamaran. This Maui boat tour is open to kids of all ages and is the best snorkeling on all the Hawaiian islands, so make sure to go at least once! Check latest rates and more information.
5. Visit the Humpback Whale Sanctuary
For a truly memorable trip to Maui, bring your binoculars and visit Kalepolepo Beach in Kihei, which is home to the Hawaiian Island Humpback Whale National Marine Sanctuary.
The Whale National Marine Sanctuary is beautiful with the vistas out across Kahoʻolawe, Lānaʻi, and West Maui. Plus, there's a good chance of sighting Pacific humpback whales during winter months from this spot!
At low tide, you can also see sea turtles climbing rocks at the center which has information on how fishing impacts their population as well as protection efforts by Humpback Whale National Marine Sanctuary staff for these ocean giants.
If you want to go whale watching on Maui without taking a boat tour, this is a great alternative. The Hawaiian islands Humpback Whale National Sanctuary is one of the most underrated Kihei tourist attractions.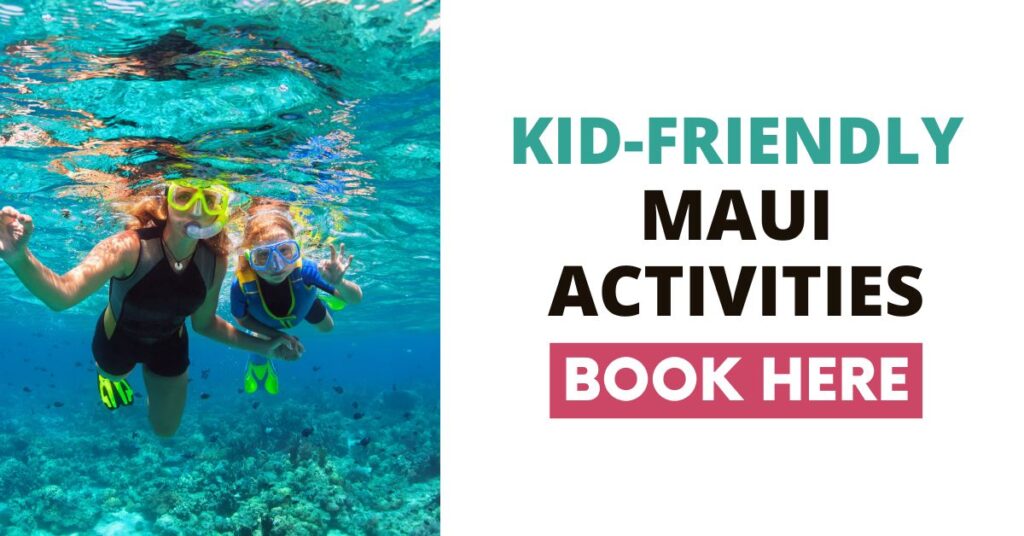 6. Watch the Sunset
Because of its southwest location, Kihei is one of the best places to see the sunset on Maui. For an awesome beach sunset, head to Keawakapu Beach. This white sand beach stretches for a half-mile and offers many secluded spots where you can enjoy the sunset with someone special.
Kamaole Beach Park III is another great beach to watch a Maui sunset. You can take in views of Molokini Crater, Kahoolawe, and Lanai Island. Plus, there's a grassy area perfect for setting up a sunset picnic.
Seeing a sunset is one of the top things to do in Kihei for free!
7. Taste Ululani's Shave Ice
While there are lots of places to eat shave ice on Maui, my top recommendation is Ululani's Shave Ice right in Kihei. They make their own syrup using fresh fruit and they are full of tropical flavor. They actually have locations all across Maui, but I think their spot in Kihei is the most chill.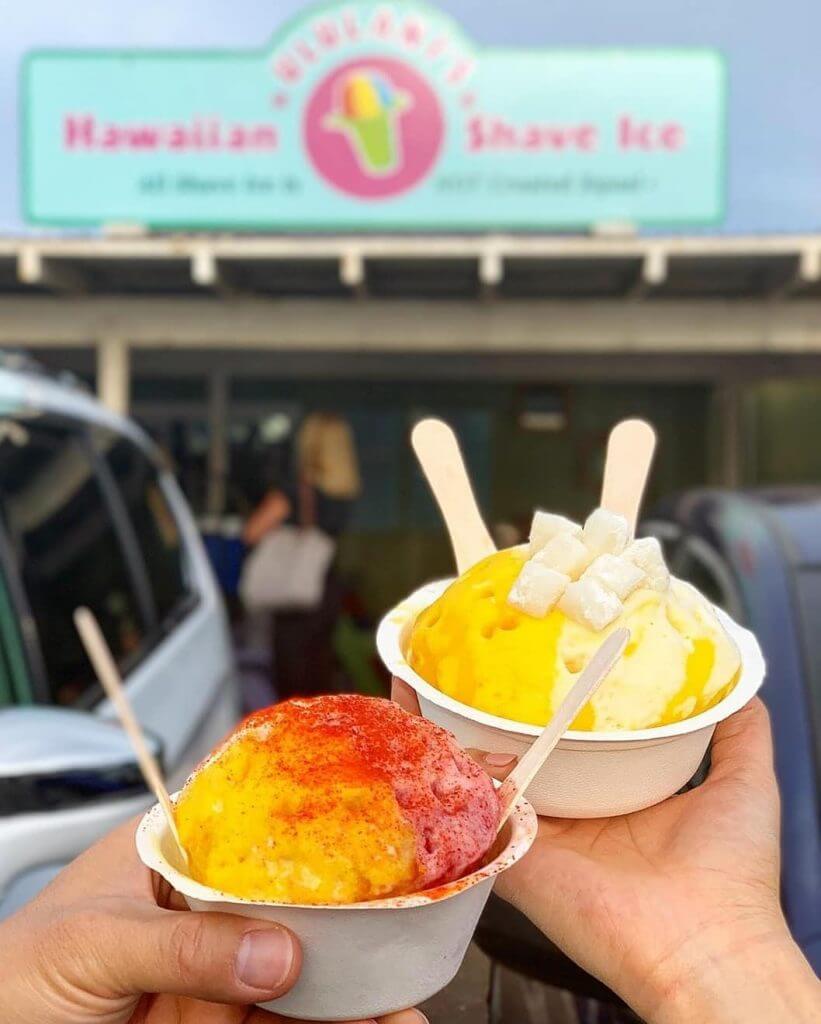 Plus, their tables have custom holes that are just the right size to set your shave ice in so it doesn't melt in your hands while holding it. I think Ululani's has the best shave ice on Maui.
Surf like a pro in just one surf lesson with this 2-hour small group surf lessons. Join no more than 6 others for an introduction to surfing, including ocean awareness and safety tips, riding skills, and proper etiquette. You'll be catching waves in your first hour!
Surfboards are included as well as rash guards so you can learn the right way from the start. You're guaranteed to be surfing in one easy lesson, or your next lesson is free! This Maui surfing lesson is open to kids ages 5 years old and up and is another one of the best things to do in South Maui. Check latest rates and more information.
9. Enjoy a Kihei Friday Night Party
One of the cool things about Hawaii is that they are known for having lots of street parties that happen in various towns across the islands. The Kihei 4th Friday is something you should add to your Maui itinerary. The Maui Friday town parties are one of the top things to do in Kihei Maui at night.
The Friday town party takes place on the 4th Friday of the month at the Azeka Shopping Center on South Kihei Road. Here, you'll enjoy live music, DJs spinning tracks, street performers, local artists, and so much food!
Plus, there are activities specifically for kids to keep them entertained all night long. It's definitely one of the coolest things to do on Maui at night! If you can, plan your trip to include the 4th Friday!
10. Get Fresh Poke in Kihei
If you're looking for the best Maui poke on the South Shore, head to Eskimo Candy. It's a seafood market and restaurant that offers poke as well as coconut shrimp, fish burgers, and fish and chips. They have locations on Kauai and Oahu, as well.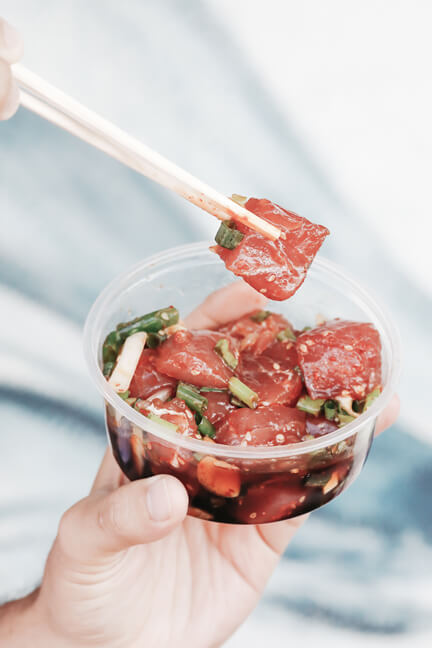 These items are great for picking up and taking to the beach. Plus they have a great kids menu! I'd definitely say this is one of the best places to find poke on Maui.
Say goodbye to your worries and stress as you board the beautiful Pride of Maui catamaran for a sunset cruise near the Molokini Crater.
Enjoy an open bar including craft beer and blended drinks, plus a generous buffet featuring BBQ ribs, honey-glazed chicken, and stir-fried vegetables while watching some expert hula dancers perform during this awesome dinner cruise.
Whether or not you're lucky enough to see humpback whales (usually December through May) is up to fate but you won't be sorry about this unique Maui luau experience on Maui Hawaii. This luau on Maui is open to kids of all ages and one of the best South Maui things to do. Check latest rates and more information.
12. Check out a Farmer's Market
There are actually several Kihei Farmers Markets that happen throughout the week. With reasonable prices and many locally grown items for sale, this is the perfect spot to pick up some snacks or fresh produce. There are tons of Hawaiian fruit that you can sample before you buy.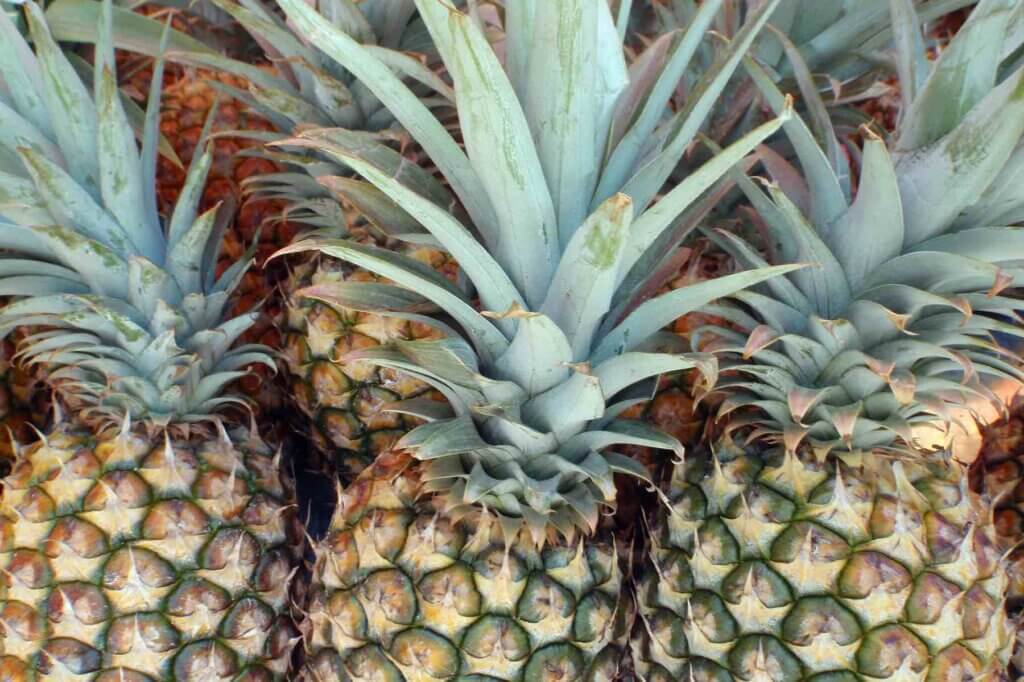 I suggest stopping by early in your trip to stock up on fruit to enjoy for breakfast throughout the week. Plus, that will give you time in case some fruit needs to ripen a bit before eating.
This is one of our favorite tourist attractions in Kihei.
What could be more fun than kayaking in the ocean? Join this Maui Kayak Tour where you'll paddle atop Turtle Reef and snorkel in their tropical underwater world. You're guaranteed to encounter marine life like endangered green sea turtles!
During your adventure, enjoy a scenic view of Haleakala Crater that will make any worries disappear. It doesn't matter if it's your first time or you're an experienced pro – come join this amazing experience around Makena Beach!
This 2.5-mile Maui kayaking tour on the Southwest Coast is geared for kids ages 5 and older. Be sure to read our tips for kayaking with kids before you go on this must do in Kihei. Check latest rates and more information.
14. Walk Along the Kealia Pond National Wildlife Refuge
If you're looking for a relaxing Maui walking path, you'll want to check out the Kealia Pond National Wildlife Refuge.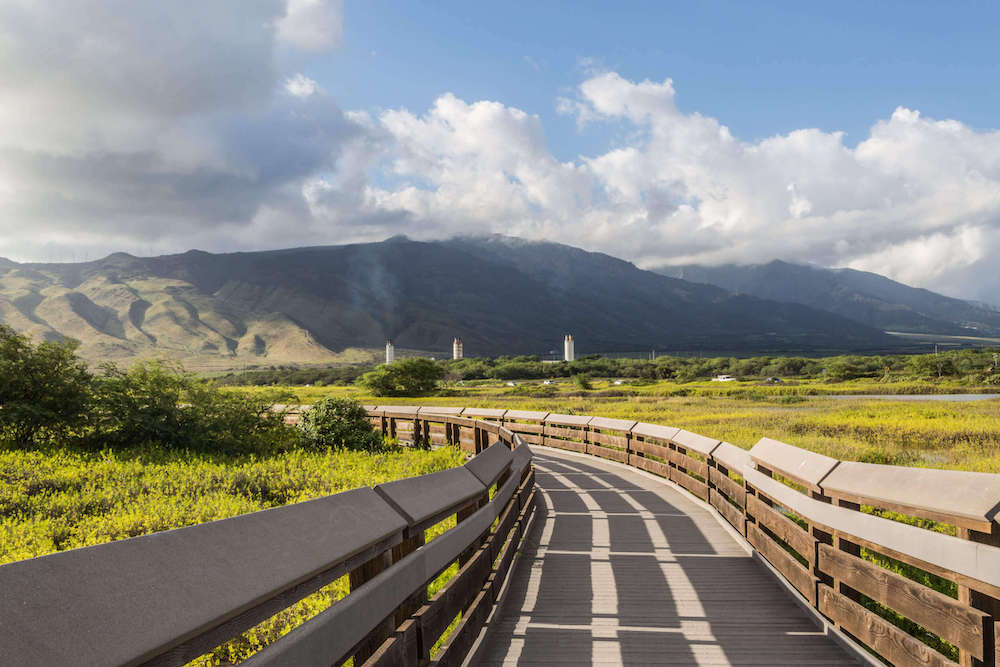 Developed from 700 acres, Kealia Pond National Wildlife Refuge was founded in 1992 and provides a habitat for endangered water birds like stilts and coots while boasting an excellent vantage point to view these animals with its coastal boardwalk.
This is a great place to go if you have babies or toddlers who fall asleep in the stroller or if you want a scenic walk that's not at the beach.
Just be sure to wear sunscreen while you walk along these natural wetlands, cause the hot Hawaiian sun will burn! This Hawaiian habitat is another one of the nice Kihei things to do. If you've never seen a Hawaiian stilt or Hawaiian coot before, give it a try here!
15. Explore Lava Fields
If you want to see lava on Maui, your best bet is hiking the Hoapili Trail to see Maui lava fields from La Perouse Bay. It's a little South of Kihei, but I had to add it to the list because it's one of the best things to do near Kihei Maui.
La Perouse Bay deserves a visit simply to see the evidence of Haleakala's last eruption. This took place around 1790 when lava spewed from Kalua o Lapa cinder cone over the southeast corner of Maui. The Hoapili Trail (also known as the King's Trail) was built soon after the eruption.
Be prepared to take lots of photos because there's a cool sea arch, tidepools, views of Haleakala, and lots of lava rocks! Because of the rugged terrain, be sure to wear sturdy shoes and use your judgment on whether or not your kids are up for this hike. I think it's one of the most unusual things to do in Maui.
Are you looking for an activity that will take your breath away? Get ready to experience a Polynesian culture with this traditional Hawaiian outrigger canoe tour.
Journey back in time and learn about the history of the Hawaiian islands while cruising through top attractions, scenic tropical landscapes, and marine life on Maui's most beautiful beaches!
This is not just any old paddling adventure—it includes learning how to paddle from an expert local guide so you can feel like one yourself after getting up close encounters with sea turtles or dolphins.
Do not miss out on this once-in-a-lifetime opportunity that will be worth every second spent exploring all there is during this excursion which has been going strong since ancient times! This Maui canoe tour is open to kids ages 5 years old and up and is another one of the top Kihei Hawaii things to do. Check latest rates and more information.
While there aren't any Kihei luaus, the Marriott in Wailea is just a five-minute drive from Kihei and is actually considered a part of the city.
The Marriot hosts Te Au Moana, which is an event where islanders show their skills through dances and songs to depict how changes in ocean tide have affected the shores throughout history.
Guests can enjoy the authentic local cuisine as they watch this cultural performance that has become a staple on Maui for years now. The Grand Wailea Luau is one of the best things to do around Kihei Maui. Check latest rates and more information.
If you love beer, you'll definitely want to check out this Hawaii brewery tour on Maui. This tour starts in Kihei and shows you the best of Maui's craft breweries. You will get to taste many different styles and bring some home with you for later.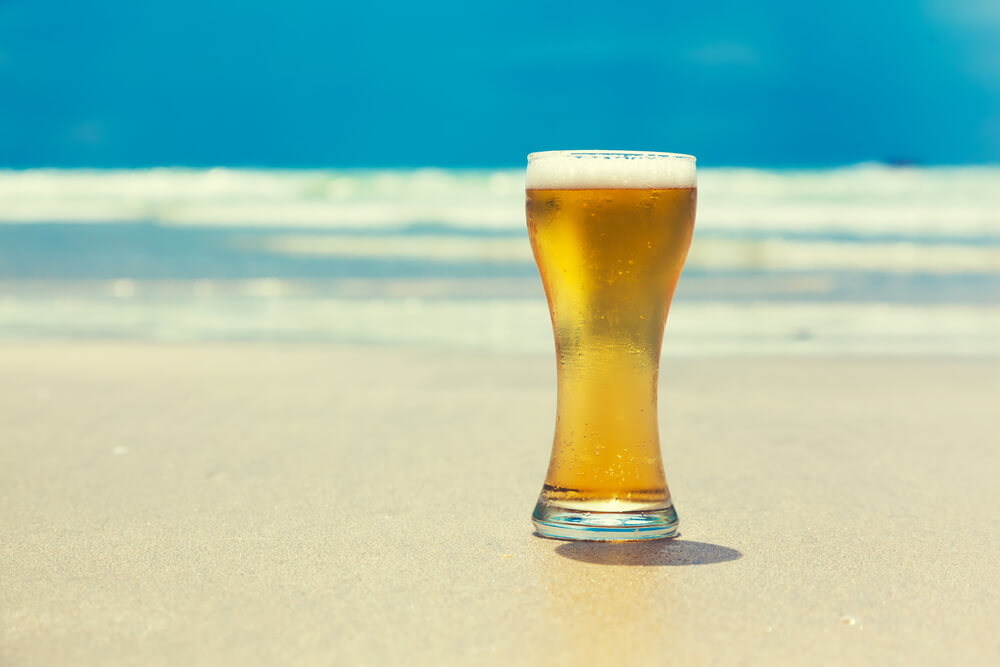 The tour includes lunch and heavy appetizers at each brewery while being guided through scenic areas by their local guide who does all the driving so all you have to do is enjoy! In winter, there are chances of seeing whales as well.
It involves the Maui Brewing Company, one of the best Hawaiian beers.
This is the tour for adults ages 21 and older and is another one of the South Maui activities to enjoy for date night.  Check latest rates and more information.
19. Go to the Movies
Sometimes you've had a bit too much sun or the weather is rainy and you need a good indoor activity. That's why I added Kihei Cinemas at the Kukui Mall to this list of the best things to do in Kihei and Wailea.
It's not super big (they only have 4 screens) but it's a nice way to soak up some A/C and relax a bit. This is also a fun Kihei activity for those spending a lot of time on Maui.
Experience the ocean from two different perspectives with this one-of-a-kind Kihei excursions, which includes a ride in a completely clear kayak as well as snorkeling. Take in all of Maui's natural beauty when you go out to Makena Landing Park where there are coral reefs and fish galore!
You may even get lucky enough to spot some turtles on your way or maybe see dolphins playing near shorelines. There is also an option for whale watching during winter months if that interests you more than exploring underwater life by canoeing around Wailea Bay.
Private tours, as well as group options, are available so start planning now before they sell out! This Maui kayaking adventure is open to kids at least 3 years old and is one of the best things to do in Kihei Maui. Check latest rates and more information.
For one of the fun things to do in Kihei Maui, go scuba diving.
Adventure awaits from the moment you enter the water. Instantly, your body will be in motion and out of sight as you explore what lies just offshore of Kihei. Spot green sea turtles, tropical fish, or even a manta ray.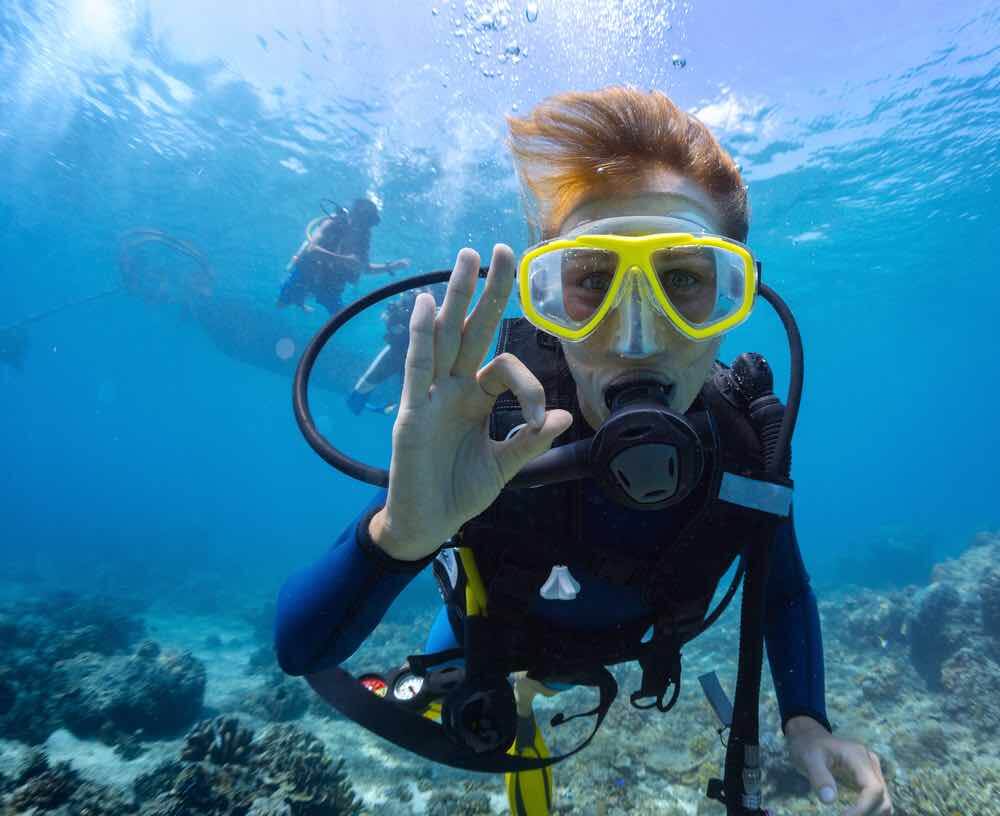 Enjoy scuba diving right from the beach in South Maui. It offers breakfast and lunch, and hotel pickup from most South Maui hotels. This Maui scuba tour is open to kids at least 13 years old. Check latest rates and more information.
22. Play a Round of Golf
While there are lots of beautiful places to play golf on Maui, South Maui is a great spot for sunny skies and less wind. There's only one Kihei golf course and it's called Maui Nui Golf Club. It's pretty affordable and super convenient for people staying in Kihei.
If you want to drive a little further to Wailea, you have 3 options: Wailea Blue, Wailea Emerald, and Wailea Gold. There are even kids tees for those who want a shorter course and kids play free after 3 pm. While these Wailea golf courses are much pricier than Maui Nui, it might be worth the splurge for serious golfers.
Become a better diver with the help of scooters! Snorkelers who have some experience can hop onto these Kihei tours in Wailea Bay and enjoy them without any exhaustion. The use of sea scooters will allow you to go farther and dive deeper, so don't worry about getting tired out quickly on your adventure.
Small groups mean personalized attention for everyone involved, which is great if you're already an experienced snorkeler looking for something new. You'll be able to explore vibrant reefs alongside manta rays, turtles, eels…and more marine life than we could list here!
This unique Maui tour is open to kids of all ages, as long as they are strong swimmers and another one of the top Kihei Maui activities. Check latest rates and more information.
24. Play at Kalama Park
If you're heading to Maui with toddlers or young kids, be sure to set aside some time to enjoy the playground at Kalama Park. I suggest going early in the morning or in the evening so the play structures aren't too hot.
It's actually a 36-acre park that also has basketball courts, an inline skating rink, covered picnic pavilions, a skateboard park, and beach access. It's one of the best free things to do in Kihei Maui with kids.
If you are staying in Kihei Maui, be sure to give paddle boarding a try.
Stand Up Paddle Boarding in Maui is an experience unlike any other. Standing up on the board, you can feel as if you're one with nature and floating along effortlessly over a calm ocean of blue water dotted by bright green sea turtles. You will be so close to these gentle giants that they might even try waving at you!
In this private Stand Up Paddle Board Tour, experienced guides take visitors through one of Hawaii's most scenic coastal areas while giving them unprecedented views from above the island's beautiful waters.
This tour includes introductory lessons at the beginning just in case it turns out to be your first time trying standup paddle boarding. This Maui paddle board adventure is open to kids as young as 8 years old. Check latest rates and more information.
26. Go Biking on Maui
Whether you want to rent a bike on Maui for your entire stay or just for a few hours, head to South Maui Bicycles. While other places just rent beach cruisers, South Maui Bicycles also has road bikes and E-Bikes. And each rental comes with a helmet.
It's a really fun way to explore Maui and lots of fun as a family as you enjoy all the things to see in Kihei.
27. Dine at Café O'Lei
If you're looking for a nice date night restaurant or just a nice dinner, head to Café O'Lei in Kihei. They actually have several locations across Maui, but the Kihei one is pretty awesome.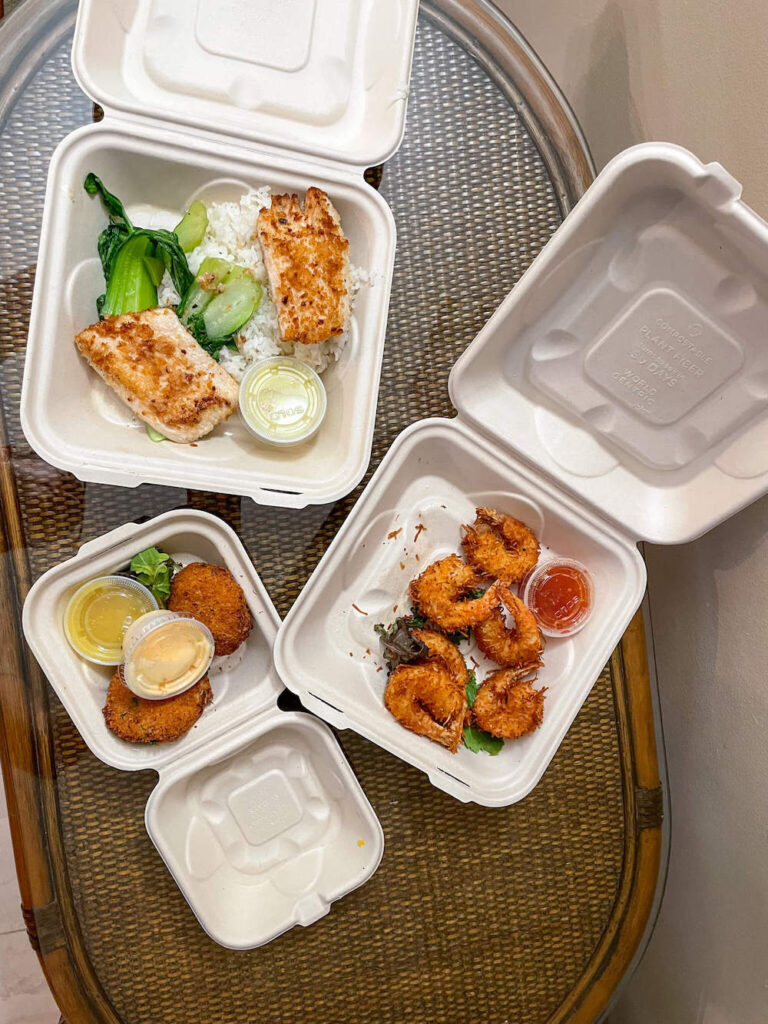 We always enjoy ending our Maui vacation with a nice meal and Cafe O'Lei is one of the best places to eat in Kihei.
Things To Do Kihei Maui FAQs
Where is Kihei on Maui?
Kihei is on the South Shore on the island of Maui. It is close to Wailea.
Should I stay in Kihei or Wailea?
Kihei and Wailea are both located on the South Shore of Maui just minutes from each other. Wailea is definitely the more ritzy area and Kihei is more budget-friendly. Wailea is where you can find many different resorts, while Kihei features condos and vacation rental properties.
Which is better: Kihei or Lahaina?
Lahaina is a great spot if you're looking for a resort vacation with easy access to lots of restaurants and shops. However, Kihei is more centrally located and perfect for families looking to get out and explore Maui. Currently, with the destruction from the 2023 fires, when determining Kihei vs Lahaina, choose Kihei while Lahaina rebuilds.
Is Kihei nice?
The South Maui area, including Kihei, is a wonderful place to visit Maui for your family trip. It is more laid back and usually has fewer tourists, making it a wonderful place to stay during your Maui family vacation.
Is Kihei safe?
Generally, Kihei is safe. As always, don't keep valuables in your car, and lock your rental car. Practice regular safety precautions and you should be just fine.
Kihei Maui Things To Do Wrap-Up
Thank you for reading our blog post on the best things to do in Kihei, Maui. We hope that we were able to answer some of your questions and provide helpful information about this area!
If you're looking for a way to explore all that the island has to offer while staying in your budget, Kihei is a great option.
From Kihei sightseeing to some pretty fun Maui Kihei activities, this guide on what to do in South Maui has it all!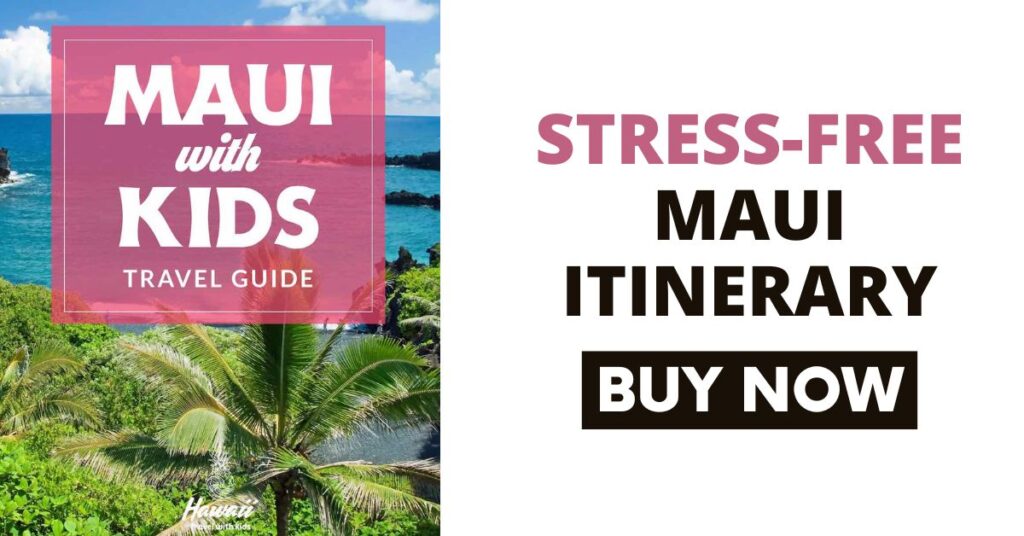 Where to Stay in Kihei, Maui
Now that you know what to do in Kihei Maui, let's talk about accommodations. There are tons of options and family friendly hotels in Kihei for all price points.
Our top pick is the Kohea Kai, which is part of the Ascend Hotel Group. They have an array of rooms to accommodate families of all sizes.
There's also the Maui Vista, which has a full kitchen and washer/dryer in the unit. Plus, it's just a 5-minute walk to the beach.
And the Kihei Surfside Resort is a beachfront property in a beautiful location.
These are some of the best places to stay in Kihei Maui!