Do you know someone who loves Hawaii as much as I do? Take a look at these epic Hawaii gift ideas that will surely send you some Aloha vibes! Check them out!
These Hawaii Gift Ideas contain affiliate links which means if you purchase something from one of my affiliate links, I may earn a small commission that goes back into maintaining this blog.
I've been collecting Hawaiian home decor and clothing since I was a kid. I just can't pass up a good tropical print anything!
I always do a ton of shopping on my trips to the islands and I get a little hint of Aloha every time I see them. I'm especially fond of Hawaiian food or beauty products because it hits my senses immediately!
Because I get so much joy out of my Hawaii items, I figured I'd share some of the amazing Hawaiian gift ideas I've found online.
Take a look!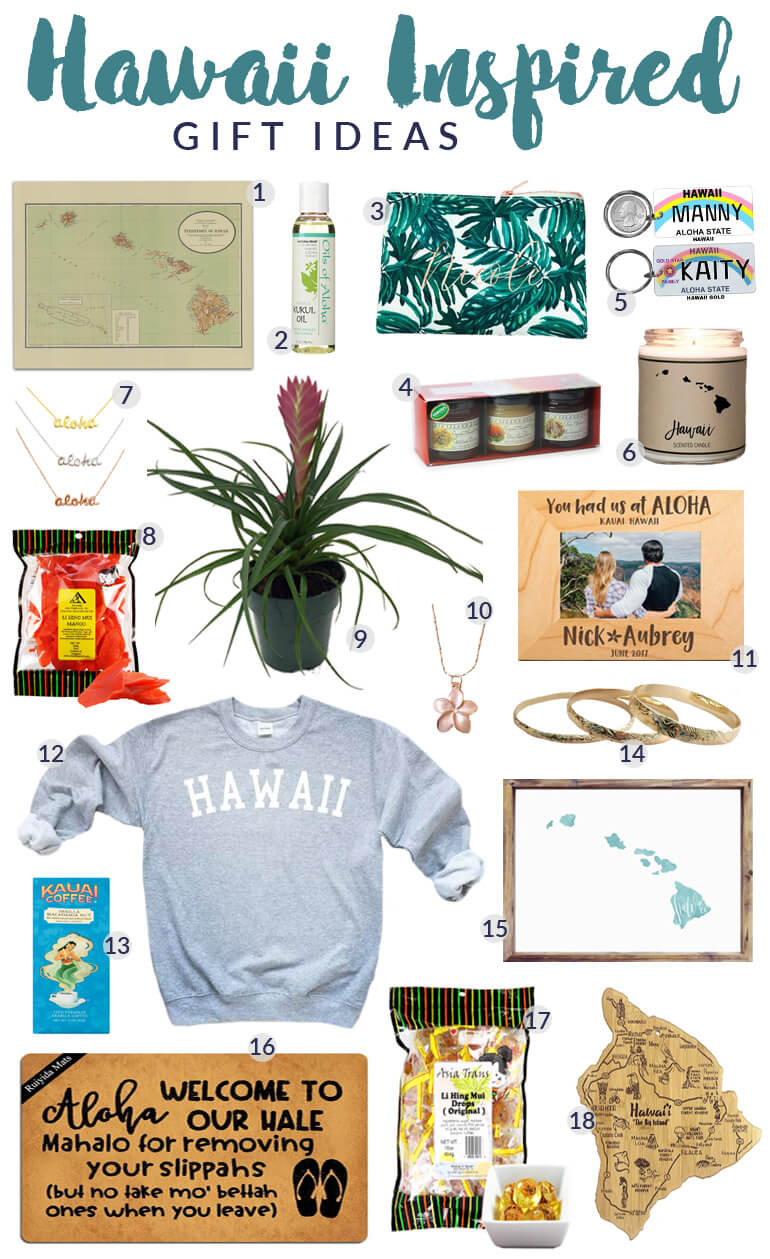 18 Amazing Hawaii Gift Ideas

Vintage maps are so retro-chic! My grandma had a huge map of Kauai plastered on her closet door and I remember spending lots of time searching for all the towns!
Kukui nut oil is pretty awesome! It creates a protective shield without clogging pores, while it locks in moisture.
It also provides natural relief for the dry skin and itching of eczema and psoriasis. Plus, it's an ideal night time moisturizer and for eye makeup removal.

How cute is this Palm Leaf Makeup Bag? It would be perfect for any Hawaiian vacation or to add a tropical vibe anywhere you are going!
What makes this extra special is you can customize it with a name or really anything you want!
It would be such a cute bachelorette or bridal party gift, too!
Hawaiian honey is one of my favorite things! It's got a hint of floral and it's so yummy in tea or spread on toast!
Found only in Hawaii, the nectar of the Lehua Blossom produces a white, smooth, crystallized honey with a spreadable, creamy texture and a delicate, understated sweetness. You won't want to stop eating it!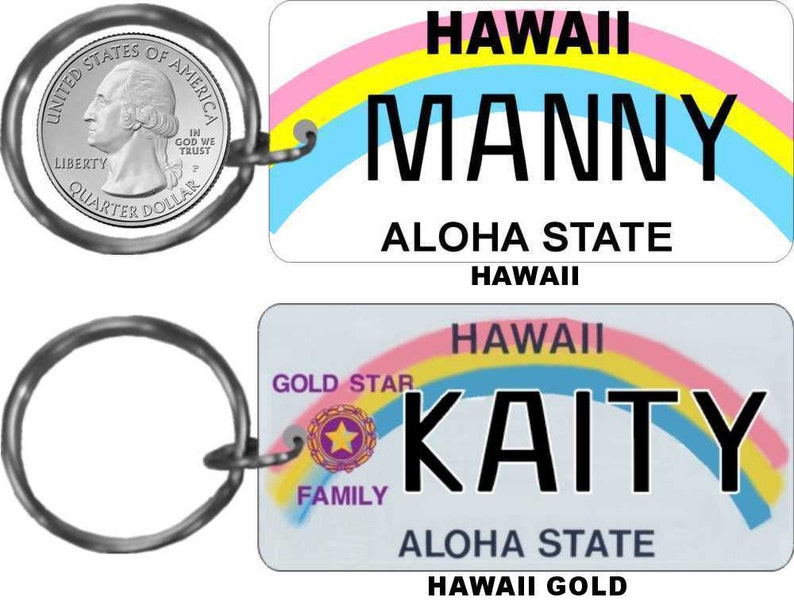 Hawaiian license plates are definitely the prettiest. I mean, they have a rainbow on them!
These personalized license plate keychains are perfect for kids and adults. Put them on backpacks, zipper pulls, purses, etc.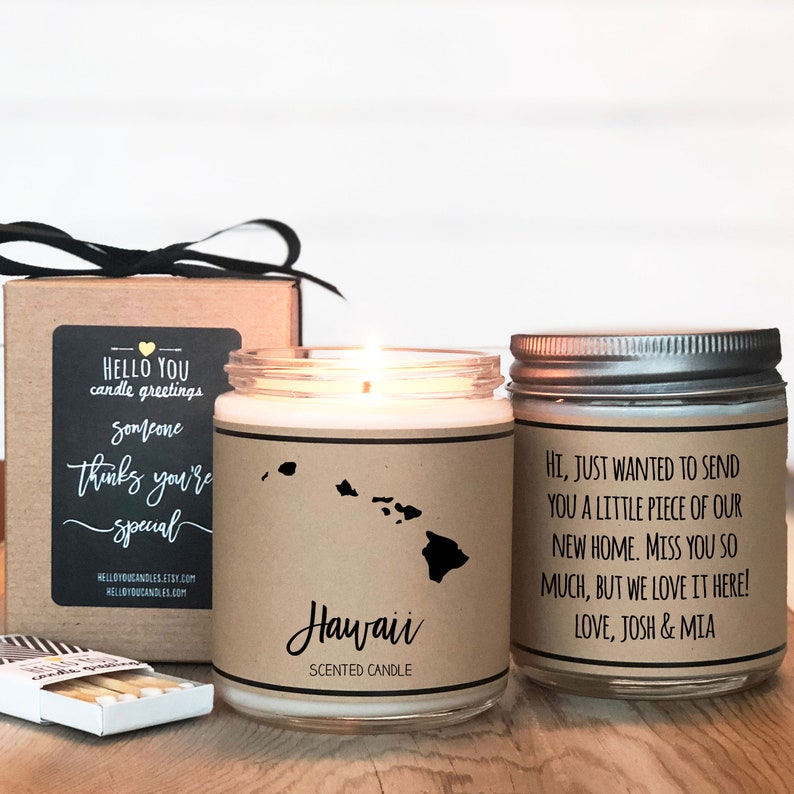 Smell is one of the senses that hits your brain in record time and can transport you to another place and another time.
These candles are made from eco-friendly, American grown soy wax and combined with the perfect blend of the finest fragrance oils to create a truly unique candle experience.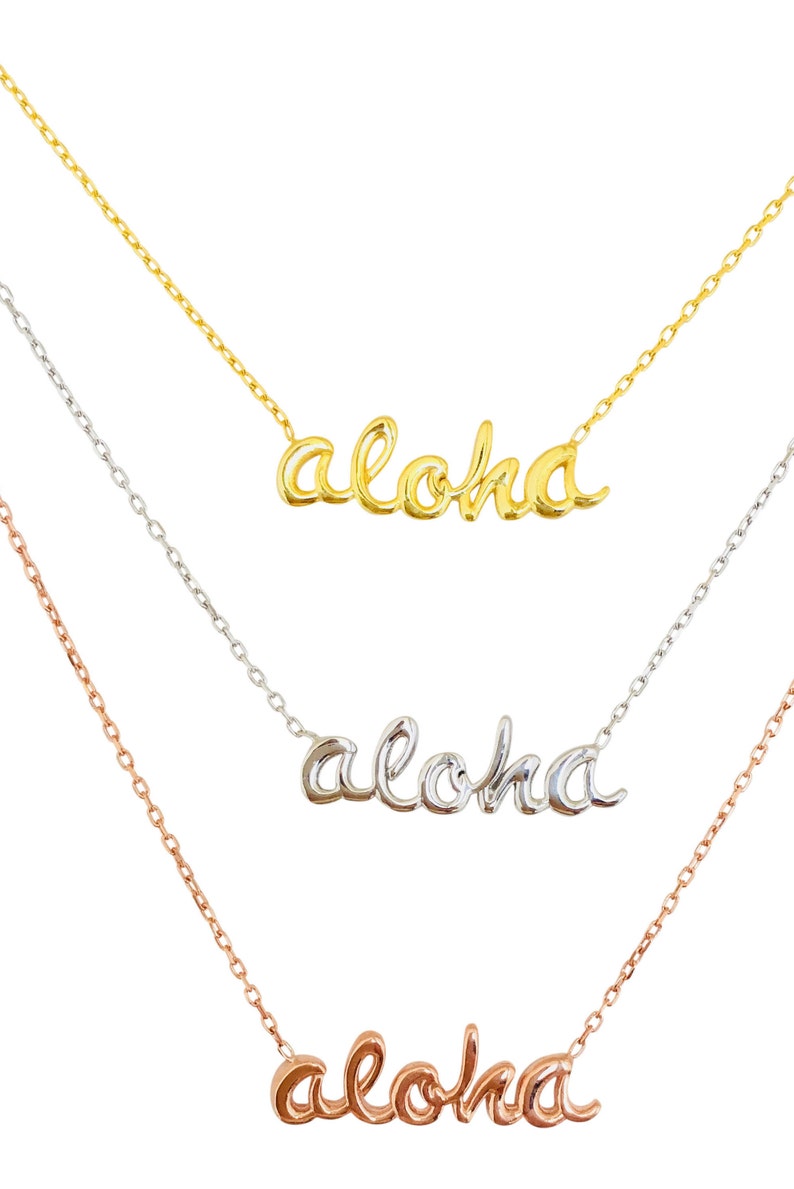 The word "Aloha" means hello, goodbye and love. But it also represents the "Aloha Spirit," where people are encouraged to treat others as they'd like to be treated and to be kind whenever possible.
This minimalist everyday tiny Aloha Necklace is the perfect Hawaiian Gift for layering or wearing solo.

Li Hing Mui Mango might be one of my favorite treats of all time! The li hing mui powder combined with the mango creates a salty, sweet, chewy snack!
It's one of the most popular snacks in Hawaii. Once you try it, you'll see why!
I can't keep a plant alive to save my life, but this one looks SO easy! You just water it once or twice a week, depending on conditions.
They are perfect for adding a pop of color to a cubicle or decorating your home. Place them in a bright window and just keep moist. Simple!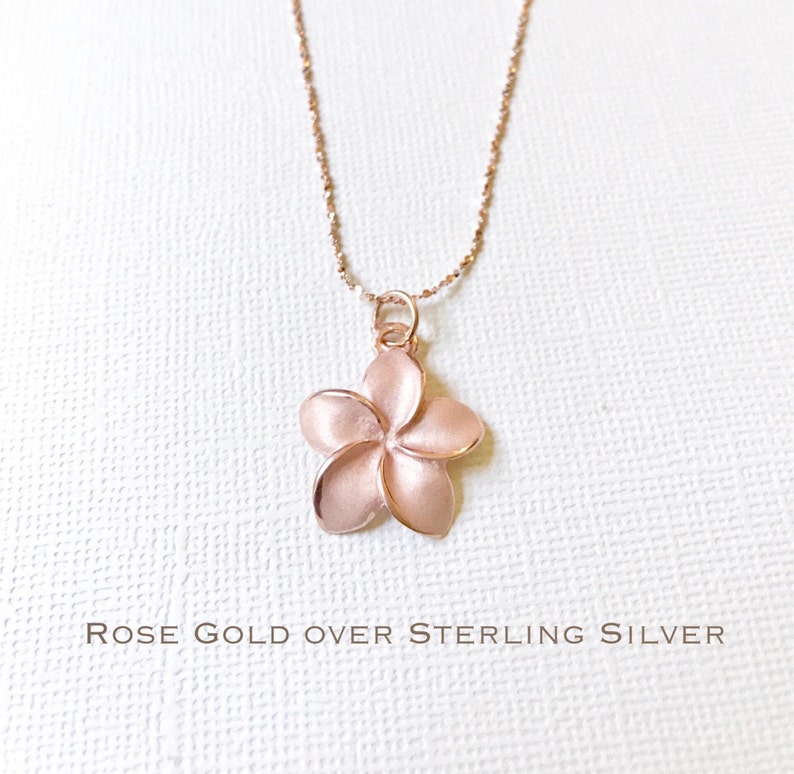 I have a very similar necklace that I wear almost every day. I love how simple this one is and it's in the pretty rose gold color.
Plumeria is one of the most popular Hawaiian flowers and it will make you smile every time you put it on.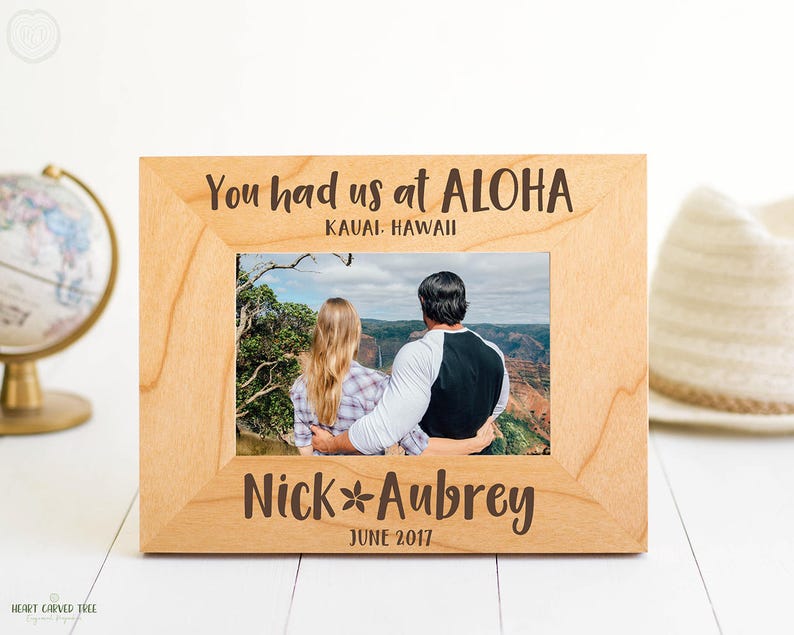 Ok, how cute is this personalized photo frame? What a fun way to celebrate a past trip to Hawaii or be prepared for a future trip!
These would also be perfect for Hawaii destination weddings, bridal party gifts, etc.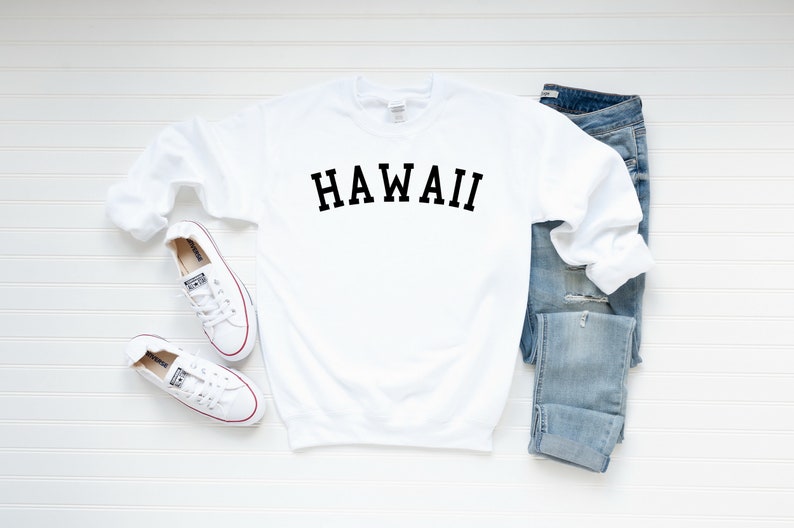 I'm digging how simple this sweatshirt is. It's perfect for minimalists. And it would go with just about anything!
It would be awesome for wearing on the chilly airplane ride to/from the islands, but it's also perfect for wearing year-round at home.
One sip of this Kauai vanilla macadamia nut ground coffee and you're instantly transported to paradise!
This Vanilla Macadamia Nut coffee is a 100% premium Arabica ground coffee, featuring a smooth, delicious flavor and amazing aroma. It tastes great hot or iced!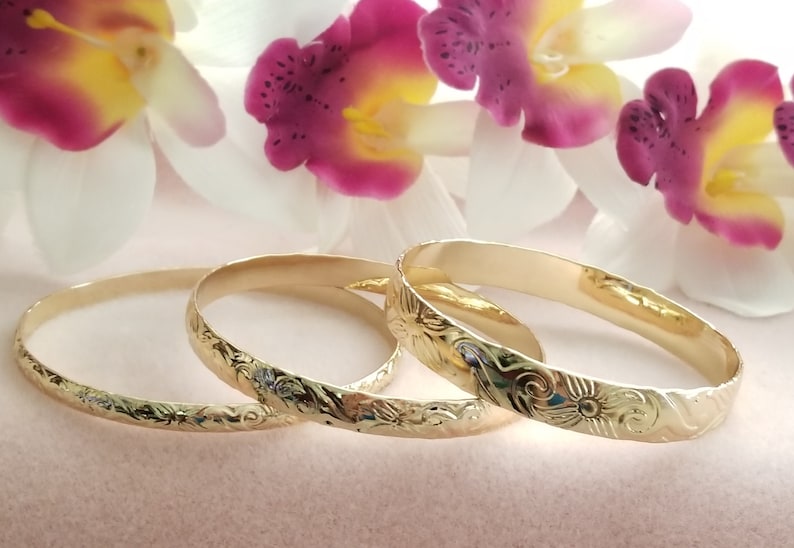 If you pay attention in Hawaii, you'll see most of the women there wearing stacks of Hawaiian gold bangle bracelets.
These affordable bangle bracelets feature a beautiful traditional Hawaiian flower and scroll design.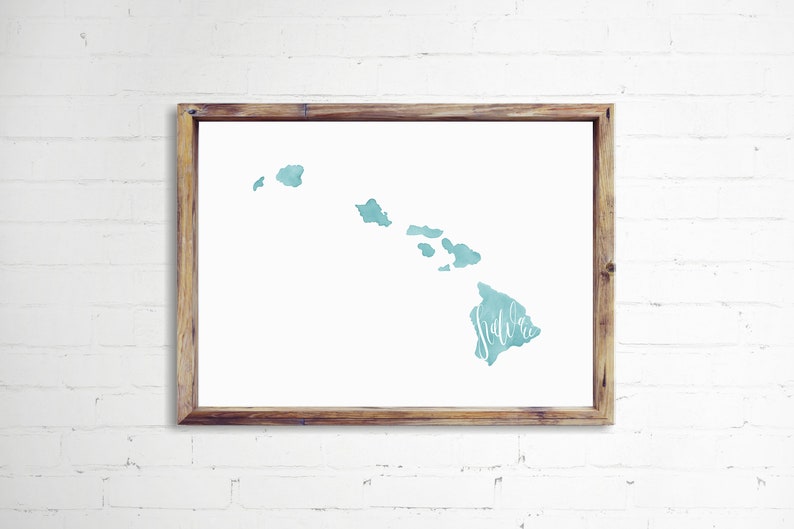 Celebrate your love of Hawaii with this hand lettered watercolor state print. You can customize the color so it will go in any room in your home!
I just think it's so pretty and simple!

I always see signs like this in Hawaii and it always cracks me up! Usually it's on a porch that is covered with a pile of flip flops.
We have a no shoes policy at our house and we have a similar sign to remind people to take their shoes off.
This is another popular Hawaiian candy. I remember buying these at the store when I was a kid.
It's a great blend of salty and sweet and these are perfect for adding into gift baskets or Christmas stockings!
This Hawaii cutting board is so cute you might not want to even use it! That's why it's awesome it comes with a hanging hole with hang tie to make this board a wonderful wall art option too!
It's a perfect gift item for anyone who loves Hawaii!
See anything you like on the list? Tell me in the comments below!