Are you looking to get away from Maui resorts and stay somewhere quiet and laid back? Scroll to find out our picks for the best bed and breakfasts in Maui and smaller Maui hotels and inns.
This bed and breakfasts on Maui post contains affiliate links which means if you purchase something from one of my affiliate links, I may earn a small commission that goes back into maintaining this blog.
Maui is one of the best wedding and honeymoon destinations in the world. What most people disregard is the fact that this beautiful island is also great for family trips!
We've come up with a list of Maui bed and breakfasts that would suit any type of traveler.
Before we get into it, it's important to note when thinking of a place to stay in Maui, it's vital that you check the best options. The top 3 questions to ask are the following:
What kind of trip are you taking? Is it a trip to explore and experience things as a local or is it a staycation?
Who will be coming with you during this trip?
What priorities do you have during this trip?
If you plan to explore and see things from a local's perspective, it can be difficult if you're in the confines of a luxury hotel. If you're traveling with family, it can become quite impractical and expensive to stay in a hotel room; more people simply equates to more rooms, and more rooms means more money spent.
It's also important to note that not all hotels offer the best options to travel as a family. Cribs and other baby equipment may not be easily accessible and add another hassle to your family trip.
However, if you're in the market for Resorts in Maui for Families, you can visit our full post about it.
Lucky for you, we came up with a list of the best bed and breakfasts in Maui… for all types of travelers! We looked through it and the list consists of bed and breakfasts great for 4 guests, including children.
Excited? Let's get to it, then!
Don't have time to read a bunch of Hawaii blog posts and reviews? Here are some of our top picks for visiting Maui.
Popular Maui Tours/Activities
Favorite Maui Resorts/Hotels
Andaz Maui (this is a luxury resort with the best luau on Maui)
Honua Kai Resort & Spa (this is one of our personal favorites because there are tons of pools and there are condo options)
Want to Rent a Car in Hawaii?
One of the best places to rent a car in Hawaii is Discount Hawaii Car Rental because they get the best rates from top national companies like Alamo, Dollar, Thrifty, Avis, Enterprise, Budget, and Payless.
Want to skip all the planning and just access my detailed Maui Itinerary complete with daily schedules, kid-friendly activities, and travel hacks? Click the button below.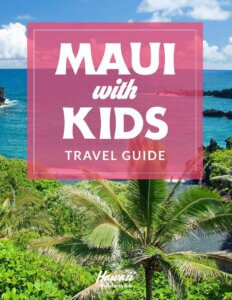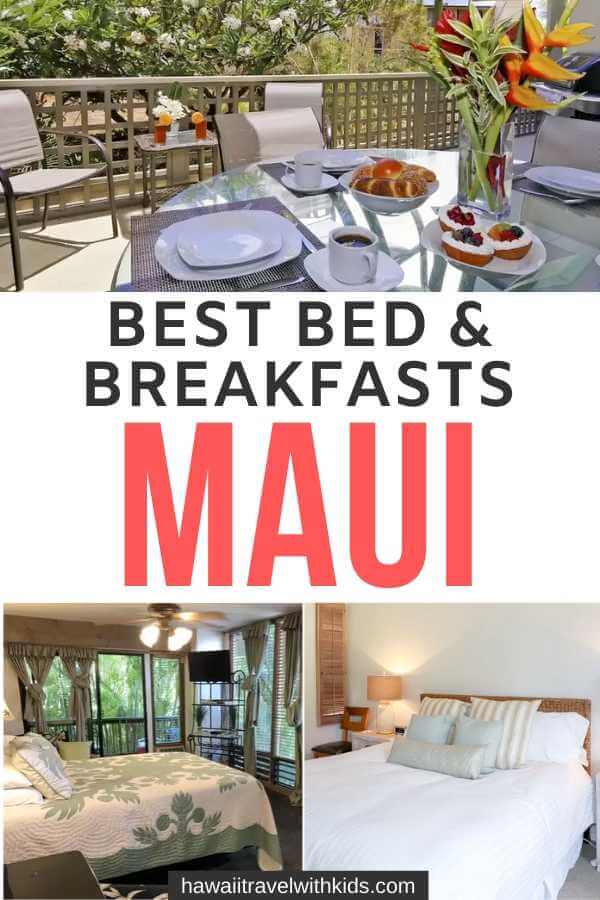 Top Bed and Breakfasts in Maui
Located in Kihei, this 3-star bed & breakfast is a mere walking distance to Wailea Beach, Kamaole Beach Park, and Keawakapu Beach. It offers free-wifi, free-parking and is pet-friendly.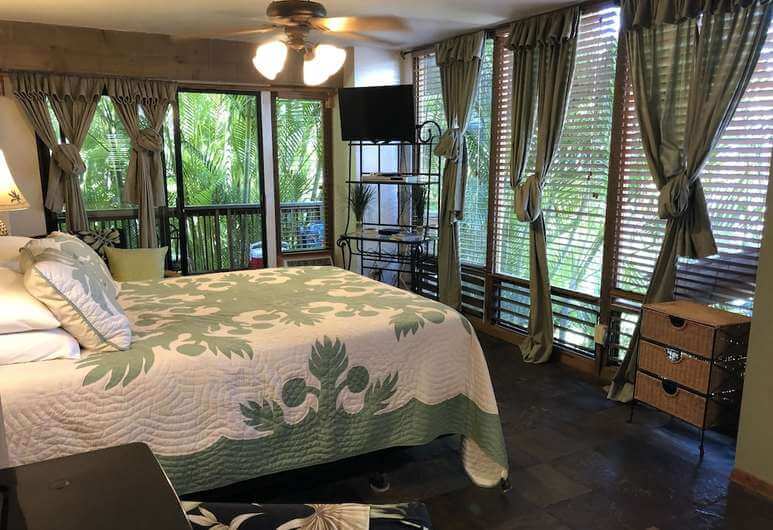 This bed and breakfast is a great option for families because the property has adjoining rooms, but are subject to availability.
Because of its walking distance to the many beaches of Maui, it's one of the best options to explore the island. It also offers laundry services and facilities, as well as a garden and terrace. The terrace has a grill for barbecuing which guests have grown to love.
Wailea Inn is bigger than the other bed and breakfasts on this list since there are 14 guest rooms. The inn has a wide terrace, a fitness center, an outdoor pool, a laundry area, a barbecue grill, and offers an airport shuttle.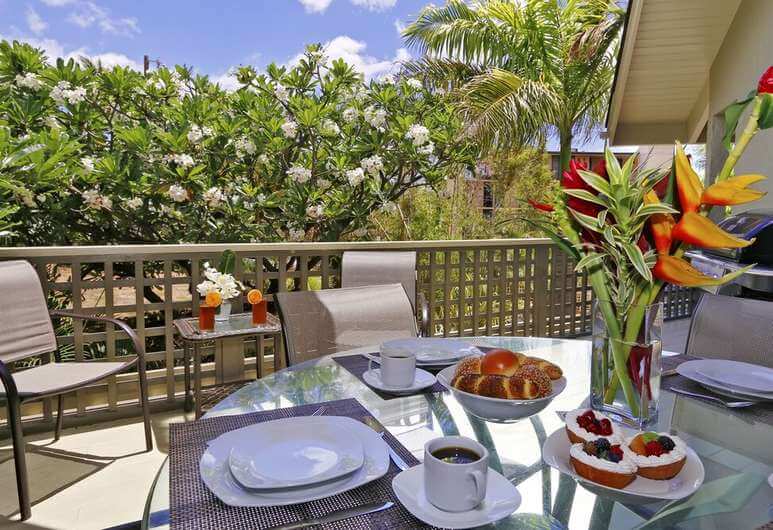 It also offers a kitchen and air conditioning, making sure that your trip is convenient. If you're planning to meditate and relax during the trip, Wailea Inn offers yoga classes in the fitness facilities and a spa tub.
Wailea Inn is a perfect little get-away when you need to take a step back from the hustle and bustle of city life. It's a 20-minute walk from the many beaches in Maui such as Wailea Beach, Kamaole Beach, and Kalama Beach Park.
It can also be a great venue for a wedding destination. The size of the place could even fit an entire wedding party!
As mentioned, the place is close to different sites for activities around the island and Kalama Market, where guests may purchase fruits and groceries.
Bamboo Valley Inn is located in Haiku with 5 smoke-free guest rooms, air conditioning, free wifi and free parking.
Although the place is absolutely gorgeous, it's important to note that Bamboo Valley Inn does not have cribs for infants. They do, however, offer additional beds.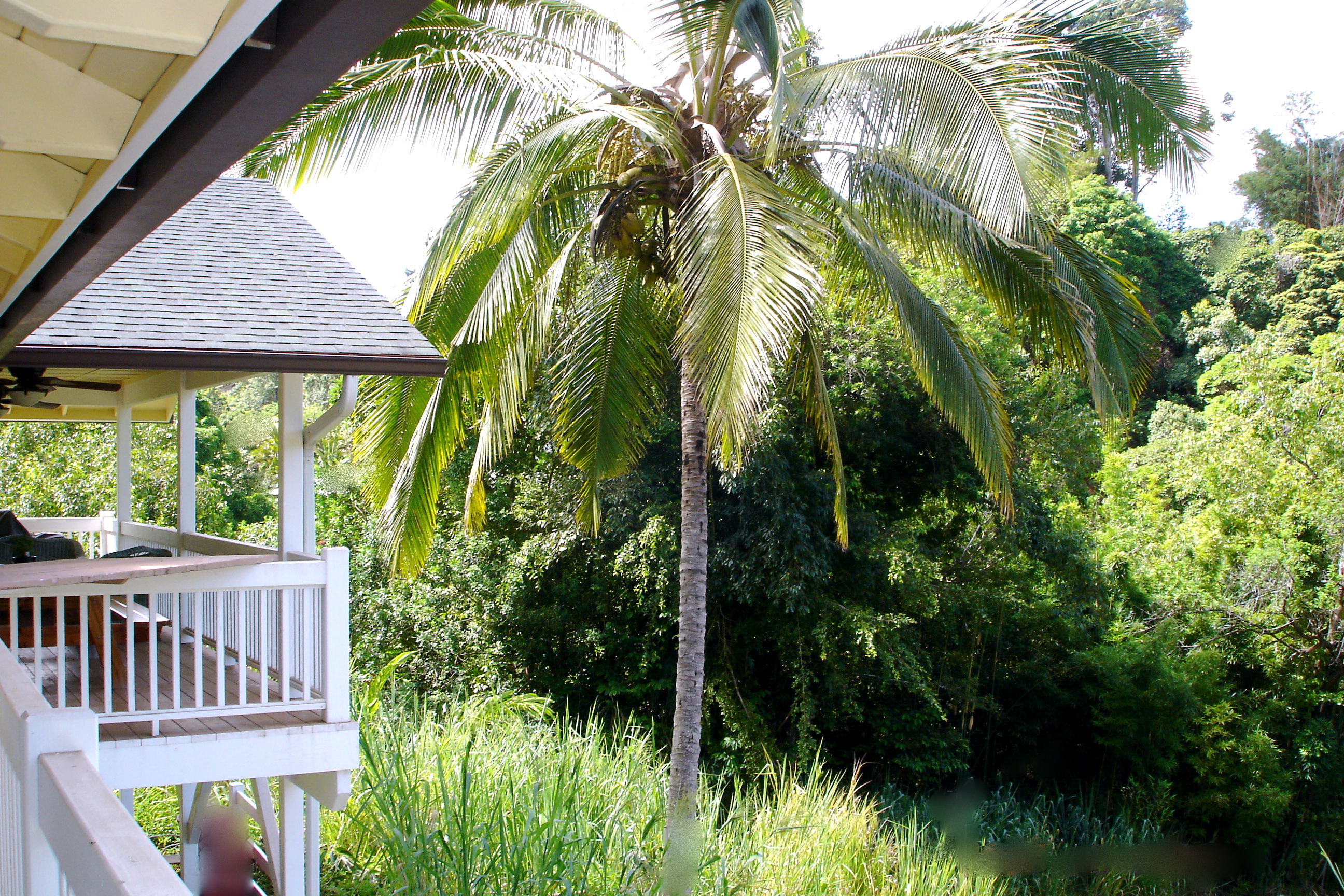 The Inn, however, is perfect for a vacation spot for isolation. It is a little out of town, which means that guests may need to travel awhile before getting to stores but it's perfect in that way. Bamboo Valley Inn is a perfect little paradise in its own quaint, way.
It is imperative, though, that guests have their own car for this trip.
Before we proceed to the next ones on the list of bed and breakfasts in Maui, we'd like to note that the following locations do not have free breakfasts but are equipped with full kitchens to cater to your dining needs.
Bed and breakfasts have slowly become a thing of the past and with it came the rise of the Airbnbs and rented rooms. The following locations are from websites like Airbnb & VRBO.
The Hibiscus Hideaway is a perfect option for a trip to explore the island as a local.
Located in Kihei, the comfortable and cozy cottage is a short distance from Kihei Regional park, Kihei Town Shopping Center, Kalama Beach Park, Pilates Maui, and The Hawaiian Islands Humpback Whale Sanctuary Visitor Center.
The cottage is designed to feel like a home away from home in a sense that it is fully equipped with a kitchen, a laundry area, an outside grill in the lanai, fully-functioning TV and entertainment set, and of course, high-speed internet for your surfing needs.
The Hibiscus Hideaway can accommodate up to 3 guests, has 1 bedroom and 1 bathroom, and has a minimum of 2 nights stay.
Wailea Ekahi 6C is located in Wailea Alanui Drive and is a condominium unit that is spacious, fully-renovated and has its own private garden view. The unit is the perfect location for a staycation since the unit is filled to the brim with amenities.
It comes with wifi, air conditioning, a washer and dryer system, a swimming pool and three TVs equipped with Netflix, Amazon Prime Video, Hulu, & HBO Now.
The unit can sleep 4, welcomes children and is only a couple of kilometers from Wailea Beach, Keawakapu Beach, & Kamaole Beach Park 3. It also has a full kitchen, including a microwave, a dishwasher, an oven, a blender, coffee grinder and even basic pantry items. Cribs are available based on request.
Wailea Ekahi 6C also stores a lot of equipment for activities such as boogie boards, paddle courts, beach toys, DVD players, and a couple of board games, making sure that the family is well-entertained during the stay.
Another condo unit on our list from VRBO is the Luxury Oceanfront Condo in Wailuku. It's fully-remodeled in 2018 & 2019 and has 5 beds. It's in the 4th floor, where you can view 2 outer islands from the spacious patio.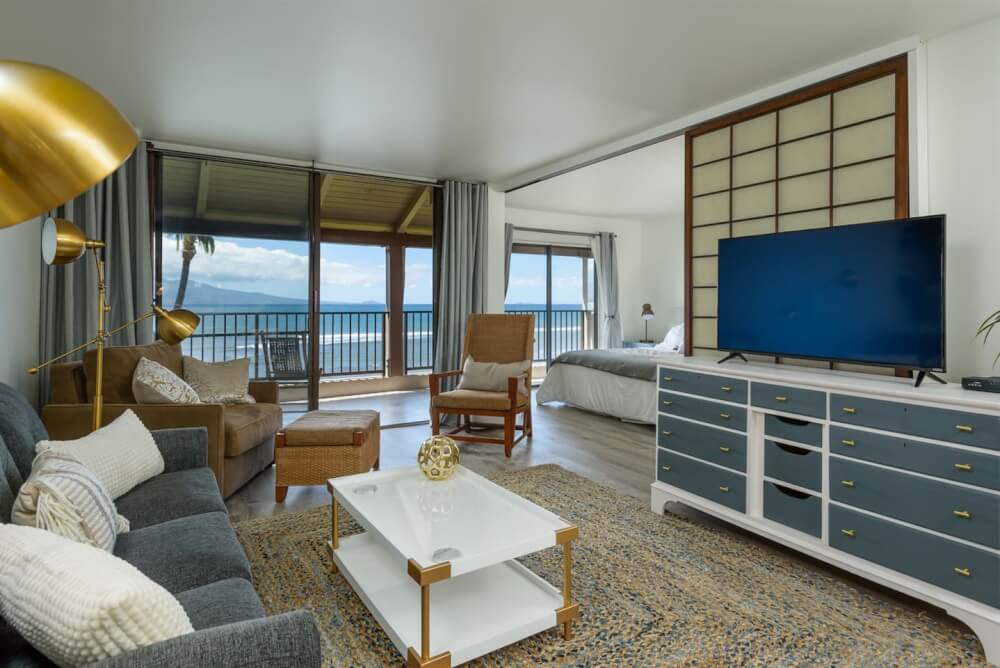 There are two twin Casper beds in the 2nd bedroom, a California King bed in the master's bedroom, and there are two comfortable pullout sleeper sofas in the living room. There is a 48′" TV, a fully-equipped kitchen, a Samsung Washer/dryer set and a couple of boogie boards. A pack-n-play is available per request.
The interior of the condominium is absolutely beautiful. The location of the condo is quite great, too! It's a short 7-minute walk to Haycraft Beach and a short drive from Costco, Target, & Whole Foods.
Haiku Surf Cottage boasts about being a great home base for adventures on the North Shore. This is one of the options for those guests who'd rather explore than have a staycation.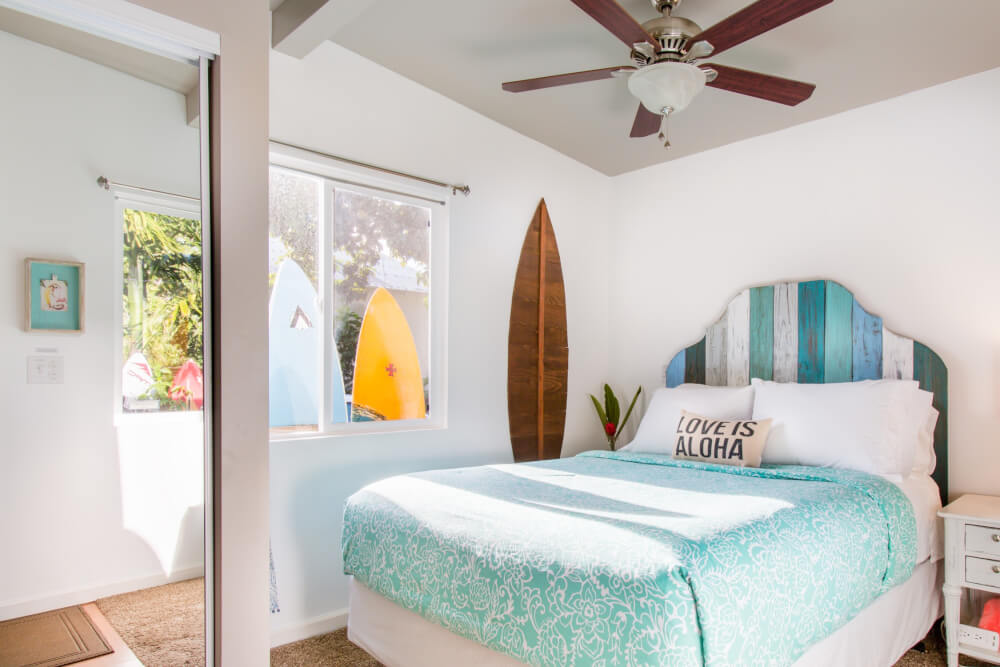 It can house 4 guests, has two bedrooms, two beds and one bath. Both bedrooms are beautifully and tastefully decorated. It also comes with a full kitchen that has a coffee maker.
The Haiku Surf Cottage is next to an organic grocery store and a coffee shop, where guests may purchase their necessities or grab meals if they don't feel like cooking.
Guests need not worry about connectivity since there is wifi on the premises. The cottage is near Hookipa Beach and the small towns of Paia and Makawao. It is 25 mins by car from the Kahului Airport.
Another condominium on our list is the gorgeous Kihei Resort.
Located in Kihei, the condominium offers an authentic Hawaiian ambiance. It is a walking distance to Maui's beaches and various grocery stores and shopping malls. The unit is in the first floor and is a corner unit, which provides more natural light as well as a more spacious feel to the place.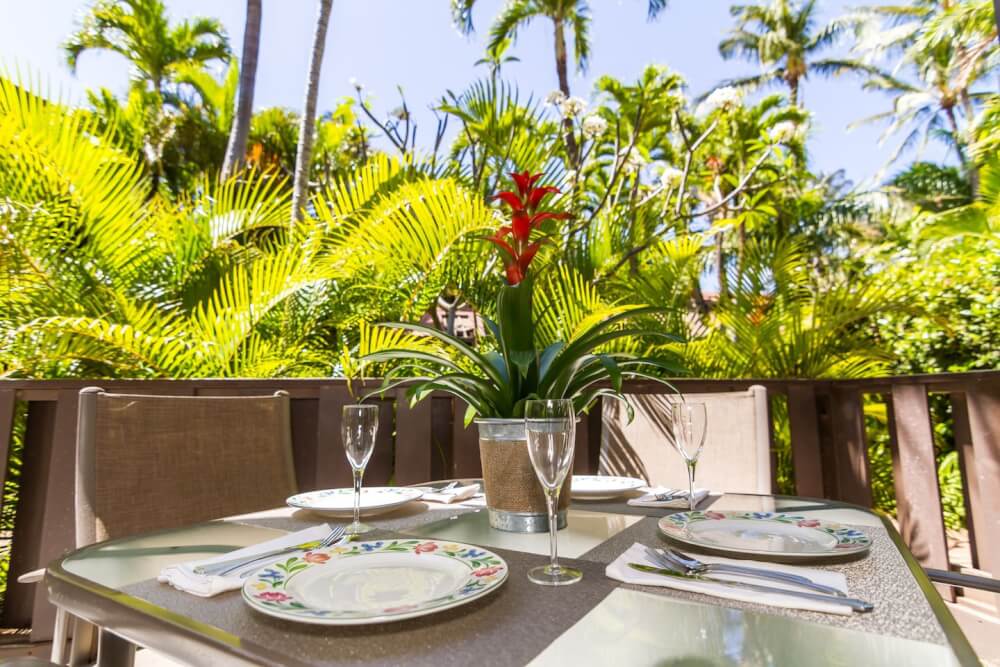 Beach accessories are provided in the unit with no additional costs. The unit also comes with a washer and a dryer, making things convenient for long-term guests.
The unit itself is perfect for a staycation and when the guests have had enough of that, they can simply walk outside into the Hawaiian paradise that is Kihei Resorts. The pool and jacuzzi are perfect for midday and night dips, the barbecue station is perfect for tropical meals.
The unit also comes with a lanai that's hidden with trees, perfect for private and quiet reading nights.
The Grand Champion Villas are accurately named so. Located in Wailea-Makena, the condominium is in the heart of the luxury resort. It was fully remodeled in April 2017 and is perfect for both staycations and adventures.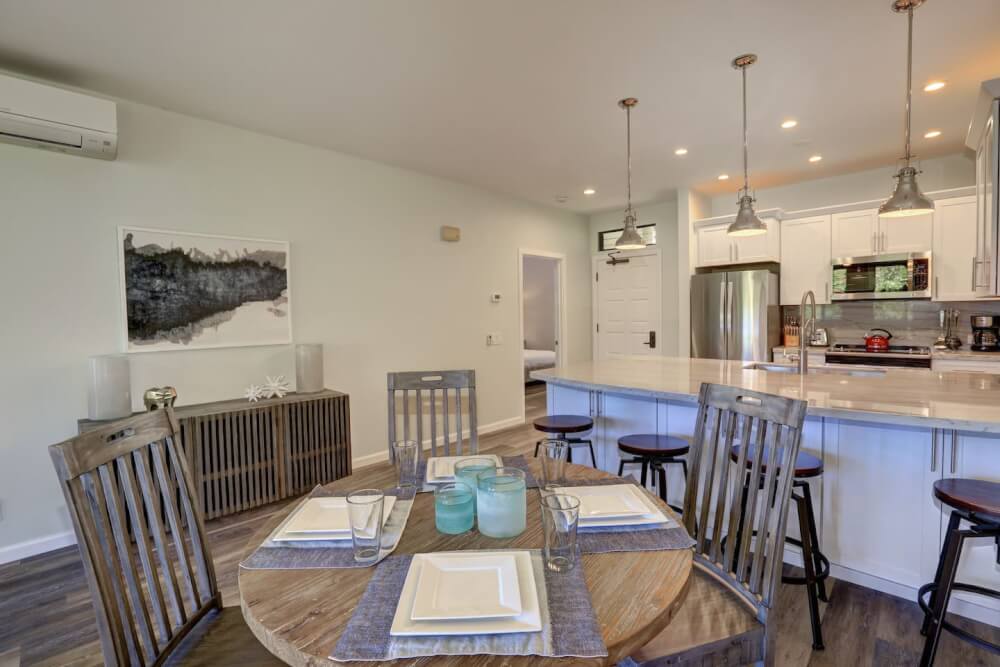 Its location is perfect for tourists since it's a couple of minutes' walk to necessities such as a bank, medical offices, wine stores, and restaurants.
There are of course, beaches in the area such as Ulua, Wailea, Keawakapu, Polo beach and Palauea Beach. Gold courses are also within the range of the villas, only costing a 3 or 5-minute drive.
The interior of the villa is likewise incredibly beautiful, featuring a full kitchen, strong wifi, cable tv, air conditioning, a washer/dryer system, a hot tub, and a grill. The TV is also well-equipped with Netflix access, Hulu, and HBO now.
Last but definitely not the least on the list is the Haiku Garden Cottages in Haiku-Pauwela.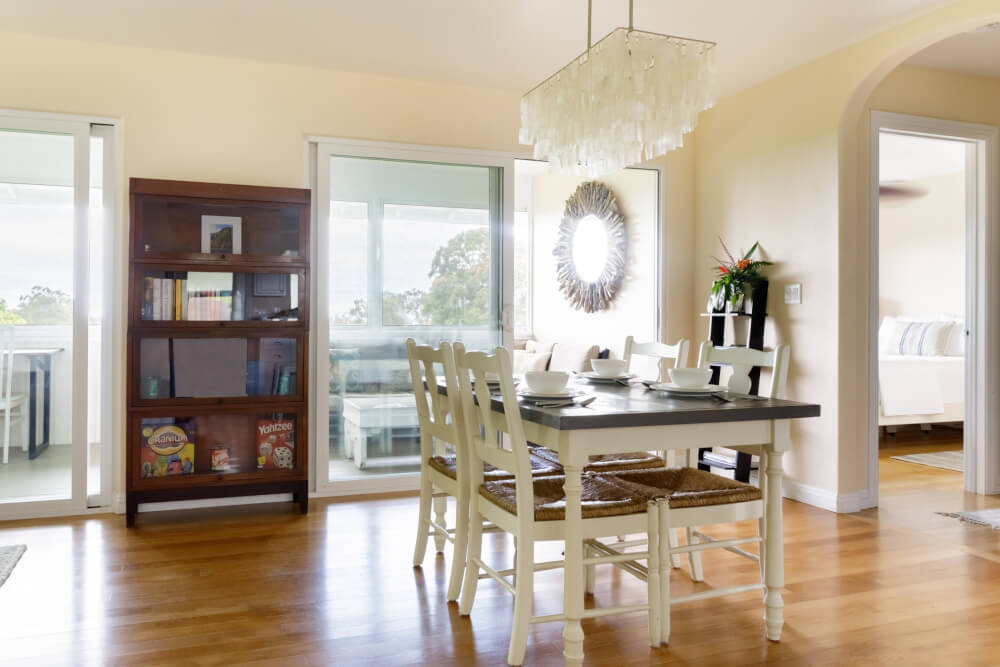 It is a 2-acre property that is 10 minutes away from Hookipa Beach and 7 minutes away from the Kaluhui Airport. The cottage is great for family get-aways, writing camps, yoga camps, and even weddings!
The cottage is fully-equipped with wifi, a full kitchen, a washer/dryer system, dishwashers and can provide a Pack 'n Play crib when requested.
The cottage is clean and beautifully-maintained. The wide windows let the natural light in, letting guests feel even more tropical.