Are you planning a trip to Hawaii and want to know the best souvenirs from Oahu you should look for? Find out the best gifts from Hawaii plus the coolest Oahu souvenir shops worth checking out!
This post about the best Hawaiian souvenirs from Oahu contains affiliate links which means if you purchase something from one of my affiliate links, I may earn a small commission that goes back into maintaining this blog.
Are you looking for the best Oahu souvenirs?
You are in luck! I have done all of your research for you. Here is a list of the top 9 Oahu Souvenirs that will be unique and one-of-a-kind gifts to bring back home with you from Hawaii.
These items can only be found on this island, so they will truly be special and memorable gifts to give or receive!
Whether it's a gift for yourself or someone else, these Hawaii souvenirs are sure to please anyone who visits Oahu.
Whether you want a special memento or just something fun for your family, there is no shortage of great places to shop on this island.
And if you're traveling with children, don't forget about them when planning out your day. They will love choosing a special Hawaiian souvenir to remind them of their Oahu vacation.
So let's get started!
Don't have time to read a bunch of Hawaii blog posts and reviews? Here are some of our top picks for visiting Oahu.
Popular Oahu Tours/Activities
Favorite Oahu Resorts/Hotels
Want to Rent a Car in Hawaii?
One of the best places to rent a car in Hawaii is Discount Hawaii Car Rental because they get the best rates from top national companies like Alamo, Dollar, Thrifty, Avis, Enterprise, Budget, and Payless.
Want to skip all the planning and just access my detailed Oahu Itinerary complete with daily schedules, kid-friendly activities, and travel hacks? Click the button below.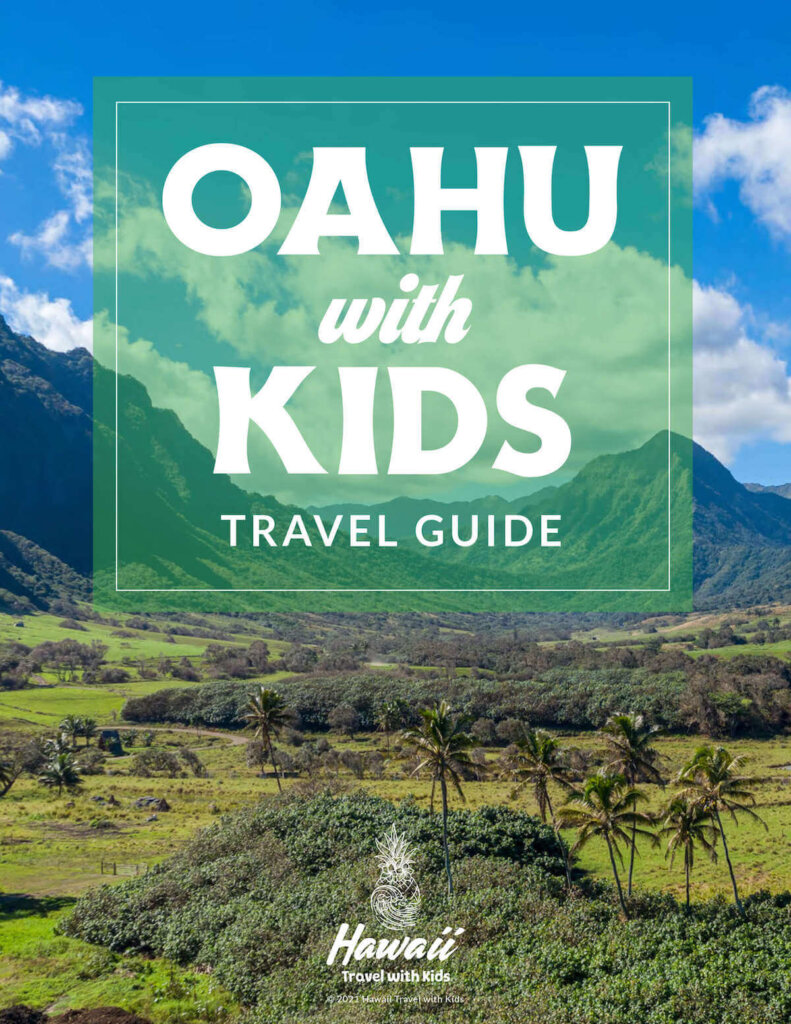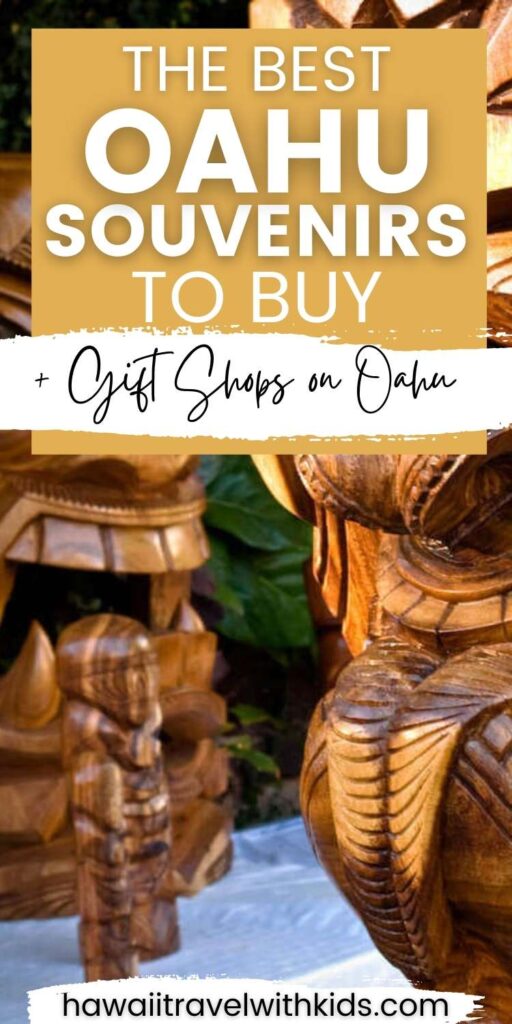 9 Best Souvenirs from Oahu
There are so many things to buy in Hawaii it is hard to tell what's traditional Hawaiian gifts versus what you can buy from anywhere in the United States. Here are some unique gifts from Hawaii that you can only find in Oahu!
1. Kap's Artwork
Kap is truly an artist and a man of many talents. He was born and raised in Samoa and moved to Hawaii to study at the Brigham Young University of Hawaii. He is known by all for being a cultural ambassador.
You can find him working as a demonstrator in the Samoan village at the Polynesian Cultural Center, but he does way more than that. He also mostly creates stunning artwork through photography and paintings but will also carve, weave, and do ceramic pieces. There is nothing he can't do when it comes to art!
Grab one of his pieces for an amazing Hawaii souvenir you won't find anywhere else! You can find his pieces at the PCC while visiting Hawaii. You will find his pieces at the Hukilau Marketplace as well as inside the villages. These Hawaiian gifts made in Hawaii are great souvenirs you won't find anywhere else.
2. Oeno Wine
Oeno Winery is the only winery on Oahu located in Kailua. This winery opened in 2008 and has a wine club, wine tasting, and many other fun events to share their delicious wine with all. This authentic Hawaiian winery is laid back and offers locally-made wine you can only get in Oahu.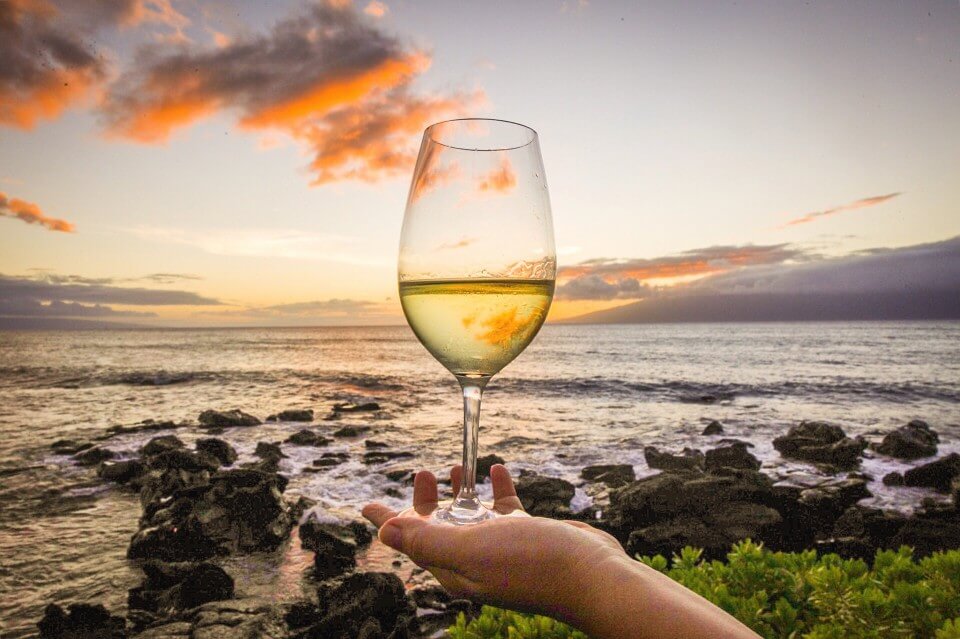 You can also create your very own wine when you visit! That would definitely be a cool souvenir from Hawaii! Grab a bottle of Pineapple Paradise Chardonnay or Tropical Lime wine for a delicious Oahu souvenir!
3. North Shore Goodies Food Souvenirs from Hawaii
North Shore Goodies is a local island-based food shop that creates Hawaiian honey, jam, and so much more!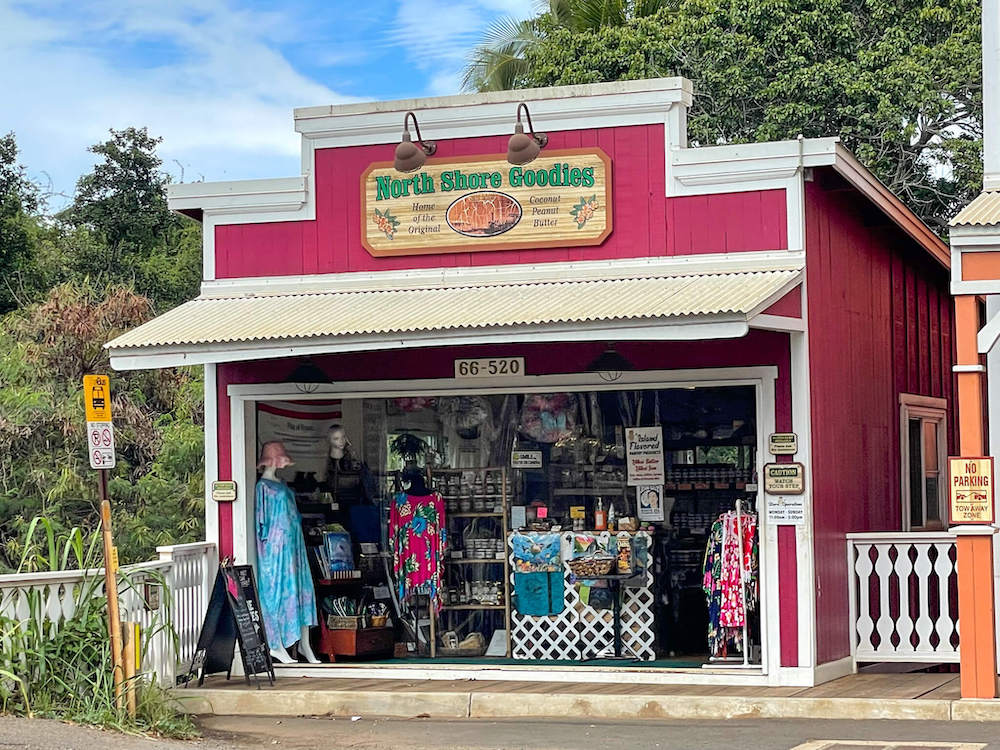 As the name states, it is a family-owned business located on the North Shore of Oahu. You can find their shop in Haleiwa, but many of their products are found in stores on Oahu as well.
If you want some Hawaii food souvenirs, grab some Kona coffee peanut butter, pumpkin spice coffee, or Hawaiian pepper sauce.
Any food you grab from North Shore Goodies will not only taste amazing but be a great Hawaiian souvenir!
For some of the best souvenir shopping in Oahu, head here!
4. Pineapple Candies
If you plan to visit the Dole Plantation, be sure to grab some souvenirs from their gift shop. You can find almost anything and everything that has to do with pineapple, including some crazy food souvenirs.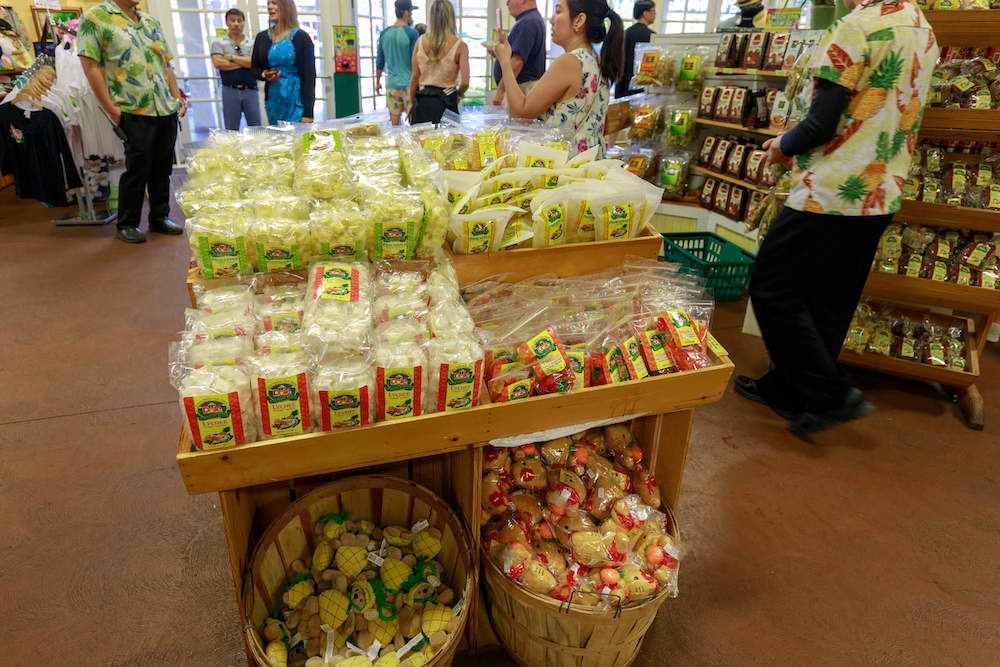 But be sure to grab these delicious pineapple candies made by the Dole Plantation. These are some of the best sellers, so you know they will make a great Hawaii souvenir to grab. You will also find many more different flavored candies to stock up on before you head home. These tropical candies you won't find on the mainland!
It is another one of the Hawaiian gift shops you have to check out!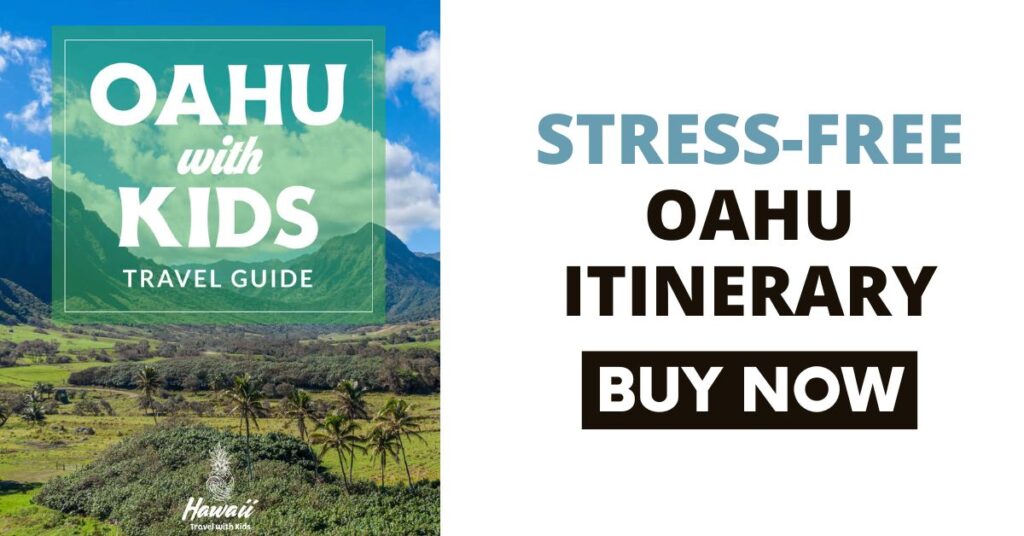 5. Waialua Estate Chocolate Covered Coffee Beans
Waialua Estate Plantation is at the same place, a part of the Dole Plantation, but it also creates many delicious foods that are locally made on Oahu. This plantation grows both cacao and coffee and is the only state in the United States that can!
They specialize in coffee and chocolate. While many love the Kona Coffee, the Waialua Estate Coffee beans are quite tasty too! You will also find delicious 100% Hawaiian chocolate bars that just melt in your mouth.
For a unique Oahu souvenir, grab a bag or two of their chocolate-covered coffee beans! You will find them at the Dole Plantation, and they are available in milk or white chocolate. All chocolate lovers will love this gift from Hawaii!
6. Ha: Breathe of Live DVD
Ha: Breathe of Life is a show put on by the Polynesian Cultural Center during their night show. You have to get tickets to view this event. The students from BYUH and other community members put on this show demonstrating all Polynesian islands and their cultures.
As this show is only shown in Oahu, you can only grab its DVD here too! This is a beautiful show that you can watch over and over again on the DVD. You can purchase the Ha: Breathe of Life DVD at the PCC during your visit. This makes a great gift for people who love Polynesian and Hawaiian culture!
Book a Family Photo Shoot
Whenever we travel to Hawaii, we almost always book a family photo shoot with Flytographer. They are super easy, affordable, AND it guarantees that I'll be in some photos. You can get $25 off if you book through this link or use the code HAWAIITRAVEL.
7. Pineapple Scented Candle
Who wouldn't love a pineapple-scented candle? These candles are 100% natural and smell amazing. After you finish up the candle, you will have a beautiful pineapple-shaped koa wood bowl! These are my favorite gifts to give from Hawaii. People always love the smell and the bowl!
These candles are made from the Hawaii Plantation and are available at many local stores and the Dole Plantation. These are some of the best gifts from Hawaii to give your friends and family!
8. Pineapple Lotion
If you really love pineapple, try this pineapple lotion as well! You will also find this lotion at the Dole Plantation, and it is one of their own creations. It is an all-natural lotion that is made with macadamia and kukui nut oils. These local oils are known to help with aging skin as they are rich in antioxidants and vitamins!
Grab some before you head back to your cold, snowy place on the mainland and enjoy a tropical smell that will keep your skin feeling fresh and beautiful! Your friends will also love these as a fun Hawaiian souvenir too!
9. Honolulu Cookie Company
One of the best souvenirs from Honolulu is delicious cookies from the Honolulu Cookie Company. They create shortbread cookies that make my mouth water just thinking about them!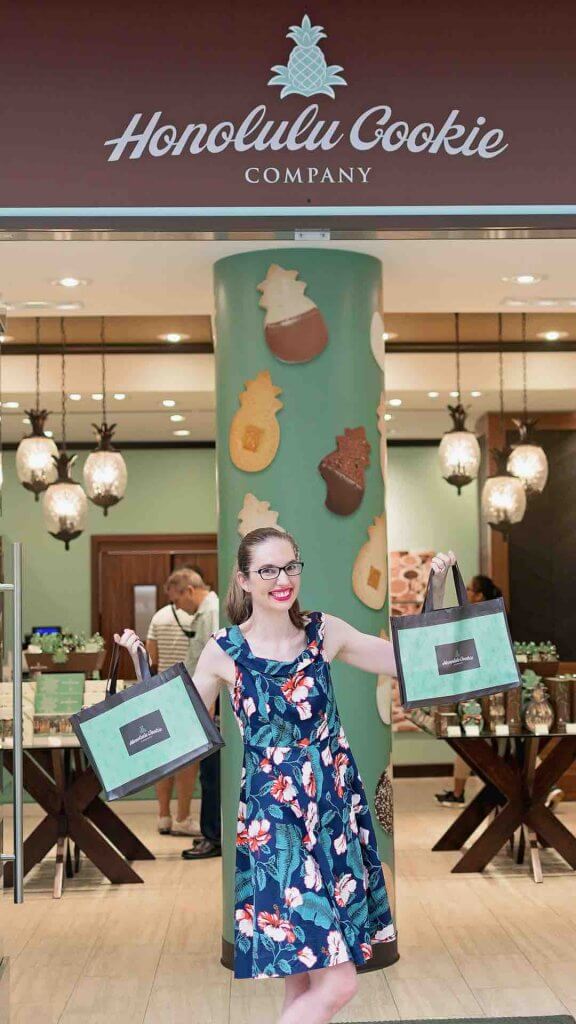 They have a variety of flavors, and each one is amazing. Grab multiple packs as souvenirs, but be careful not to eat them all before handing them out; they are that good! From chocolate-covered cookies to pumpkin spice, there is a cookie for everyone!
As one of the best souvenir shops in Honolulu, you cannot visit Oahu without stopping by here!
5 Best Souvenir Shops in Oahu
There are many great Hawaii souvenir shops all over the islands. But with these five souvenir shops in Oahu, you will find some of the best Hawaiian souvenirs! Here are some of the best places to buy souvenirs in Oahu!
1. Waikiki Christmas Store
The Waikiki Christmas Store is a unique store in Waikiki that covers Christmas gifts all year round. Here there is anything and everything you will want for a Hawaiian Christmas.
From beach-themed Christmas ornaments to Shaka Santa decorations, there is something you will want to add to your Christmas decor this year!
It is one of the Waikiki gift shops everyone loves to visit and one of the best souvenir shops in Waikiki.
2. Red Pineapple
The Red Pineapple is a cute store located in Honolulu. This store creates Hawaiian-based gift baskets that feature local Hawaiian products. You can send a gift basket to someone you know or get one for yourself! It is one of the best Hawaii gift shops Honolulu has to offer!
Besides gift baskets, you can also grab some great authentic Hawaiian souvenirs for your entire family too! Each item in this shop is from Hawaii and supports small Hawaiian businesses. This is one of my favorite souvenir shops on Oahu.
3. Aloha Stadium Swap Meet
This is the best place to find souvenirs and offers the best shopping in Oahu. The Aloha Stadium Swap Meet has hundreds of vendors, each with unique souvenirs from Hawaii that are affordable and one-of-a-kind. Just by going to the Swap Meet, you can find an item for each member of your family, old and young!
The Aloha Stadium Swap Meet will have many great Honolulu souvenirs, such as aloha t-shirts, koa wood souvenirs, flip flops, local carvings and paintings, fresh fruits, local artists, macadamia nut, sugar cane, and so much more.
You'll find plenty of great souvenirs in Honolulu, Hawaii, from here that other stores won't offer. With all the Honolulu gift shops, you have to check it out!
4. Hukilau Marketplace
The Hukilau Marketplace has many beautiful shops that you will only find in Oahu. The marketplace is at the front of the PCC and is free to go and explore. There are several stores that have some great souvenirs for every member of the family.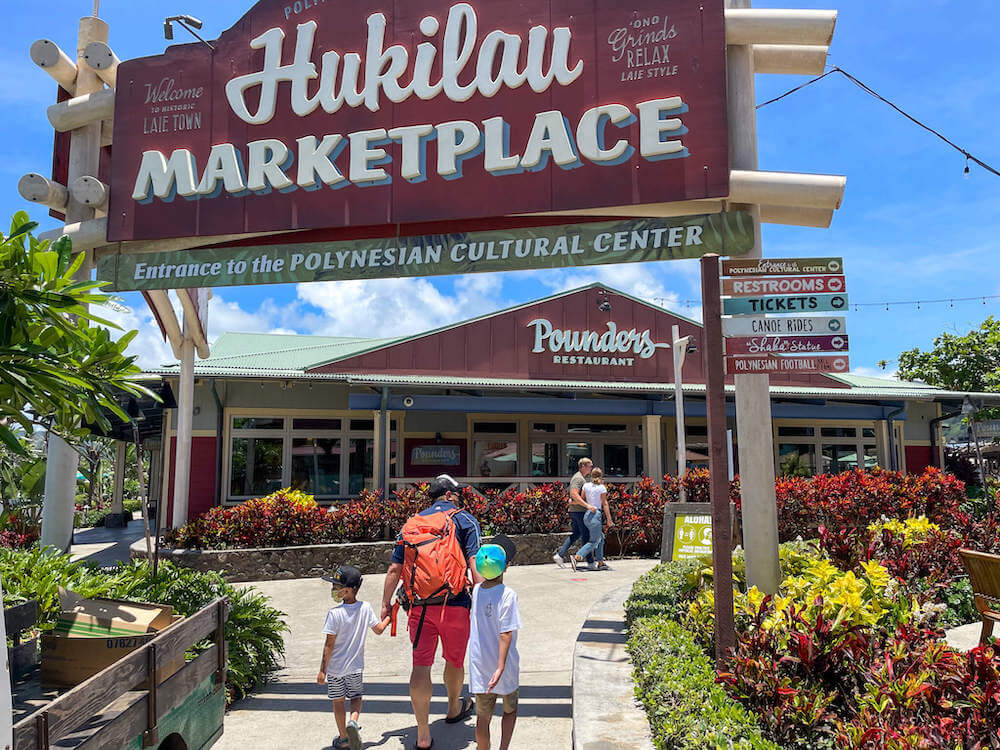 Some shops at the Hukilau Marketplace include Hapa Home, Goo's Plantation Store, Nona's Tropical Threads, and many more. Many of these stores are only open at the Hukilau Marketplace, making them extra special!
It is another great place for some Oahu Hawaii shopping. Don't forget to keep the flower lei that you get while visiting the Hawaiian islands in the PCC. It makes for a great souvenir from Hawaii.
5. Dole Plantation
As you can probably see from above, the Dole Plantation is another great shop for souvenirs on Oahu. You can find unique and delicious souvenirs here that are locally made. You won't be disappointed getting something from here!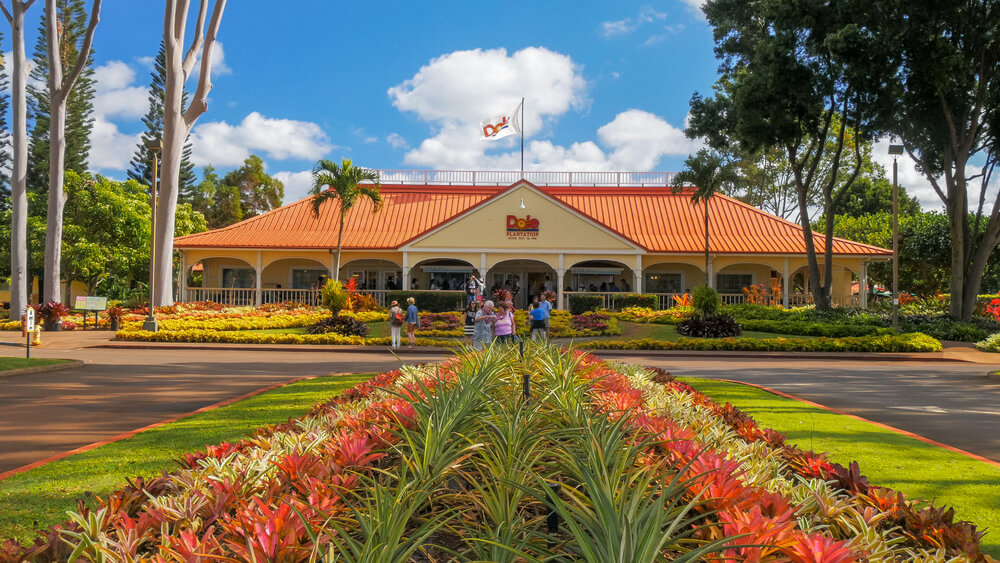 While they are known for their special pineapple items, they also have great t-shirts, toys for the kids, bags, tumblers, chocolate-covered macadamia nuts, tropical fruits, Hawaiian sea salt, and so much more. This is a great tourist attraction in Oahu and a great shop to buy your souvenirs!
Right out front, you can get some beautiful Hawaiian jewelry and get your own black pearls! You can get just about anything here, making it the best place to buy souvenirs in Oahu.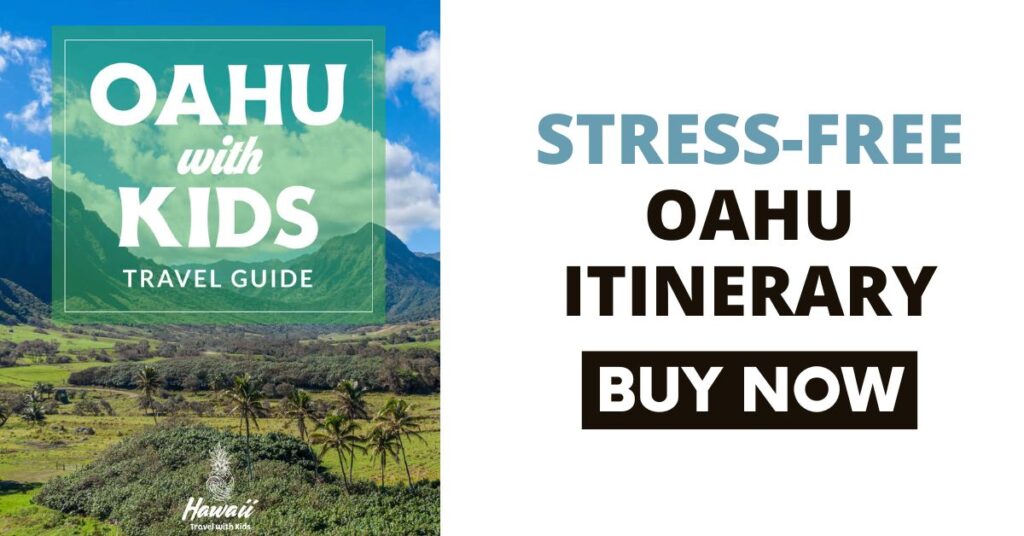 Hawaii Souvenir FAQs
What are the most popular souvenirs of Hawaii?
Some of the best souvenirs from Hawaii include real ukuleles, fresh flower leis, silk leis, jewelry, Hawaiian skincare and body products, t-shirts, and authentic Hawaiian pineapple.
What are the top Hawaii souvenir shops?
One of the most famous Hawaiian souvenir shops is the ABC Store. They have them on all the islands, but the majority of them are in Waikiki. These Waikiki souvenir shops are great places to find tons of Hawaii souvenirs for kids, like toys, books, shirts, games, etc. But the ABC Stores also have something for everyone, including food items, clothing, housewares, etc.
What are some cheap Hawaiian souvenir ideas?
Postcards are one of the most affordable souvenirs from Hawaii, as they are usually less than $1 each. Vinyl stickers that can attach to water bottles and laptops are another great options that usually run in the range of $3-$5. And keychains are always a classic, and you can buy them in bulk from many of the Oahu gift shops.
What souvenirs can you bring back from Hawaii?
You can bring back pretty much anything as you go Oahu souvenir shopping. From pineapples to Hawaiian rum, coconuts, Kona Coffee Beans, aloha shirts, Hawaiian quilts, chocolate-covered macadamia nuts, a hula girl, fresh lei, and more, there are plenty of gift shops in Hawaii to find exactly what you are looking for!
Best Hawaiian Souvenirs from Oahu Wrap Up
No matter which item you decide to get from these stores, you can rest assured that you are getting authentic Hawaii souvenirs!
Choose any of these cool souvenirs from Hawaii, and you will have a treasure that will last a lifetime. Grab these souvenirs of Hawaii to help you remember your amazing vacation to Oahu, so you'll never forget this special occasion!