Are you planning a trip to Oahu and want to know some fun facts about Oahu? Keep scrolling to find out interesting facts about Honolulu and the rest of the island!
This list of fun facts about Oahu may contain affiliate links, which means if you click on the link and purchase the item, I will receive an affiliate commission at no extra cost to you. All opinions remain my own.
How well do you know Oahu? It is one of the most popular islands in Hawaii and has some of the best tourist attractions worldwide.
Here are some super fun facts about Oahu! These facts will help you learn more about the history and culture of this beautiful island.
These interesting facts about Oahu will also help you understand the people and this island before your trip so you can enjoy your vacation in Oahu!
Don't have time to read a bunch of Hawaii blog posts and reviews? Here are some of our top picks for visiting Oahu.
Popular Oahu Tours/Activities
Favorite Oahu Resorts/Hotels
Want to Rent a Car in Hawaii?
One of the best places to rent a car in Hawaii is Discount Hawaii Car Rental because they get the best rates from top national companies like Alamo, Dollar, Thrifty, Avis, Enterprise, Budget, and Payless.
Want to skip all the planning and just access my detailed Oahu Itinerary complete with daily schedules, kid-friendly activities, and travel hacks? Click the button below.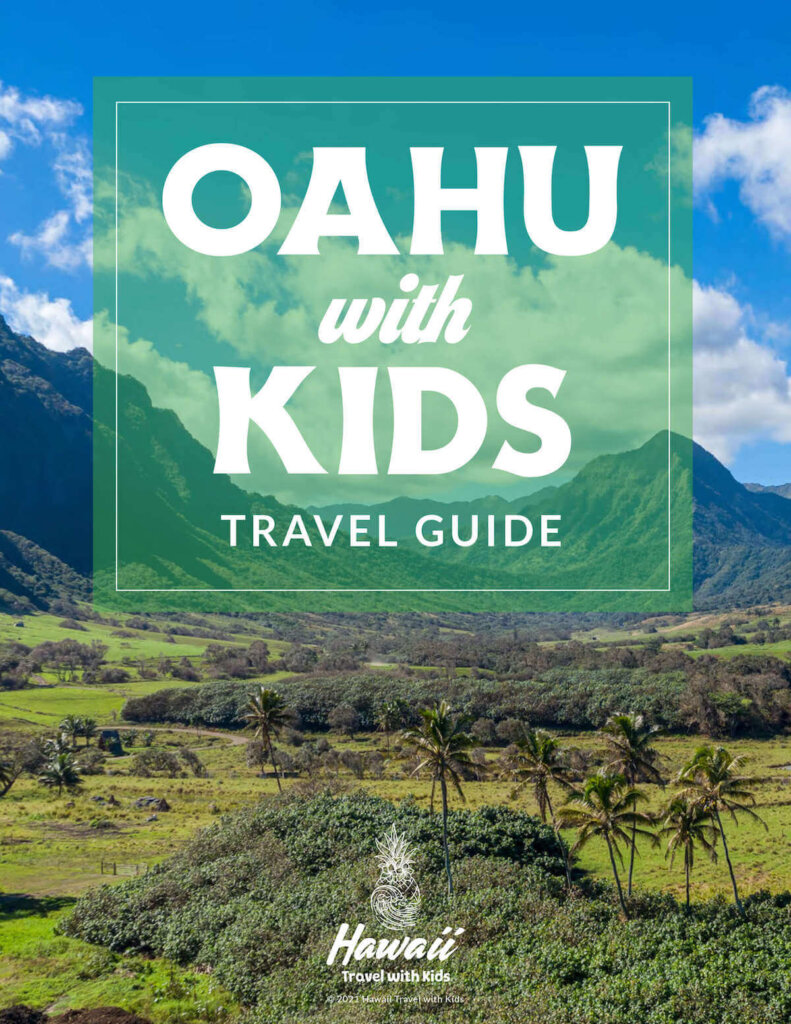 Honolulu Facts FAQs
What is Honolulu best known for?
When people think of Honolulu, they usually either picture Waikiki beach with Diamond Head in the background or Pearl Harbor. Around the world, Honolulu is known for having a tropical climate, stunning scenery, fantastic shopping/dining, and world-class surfing.
How did Honolulu get its name?
The Hawaiian translation of "Honolulu" is "sheltered/protected bay" and it's been called that for generations. Once you visit Waikiki Bay, you'll understand why it has this name.
What is Hawaii's state flower?
While the state flower of Hawaii is officially the yellow hibiscus, most people consider the hibiscus in any color to be the state flower. You'll see this gorgeous blossom in lots of logos, including Hawaiian Airlines.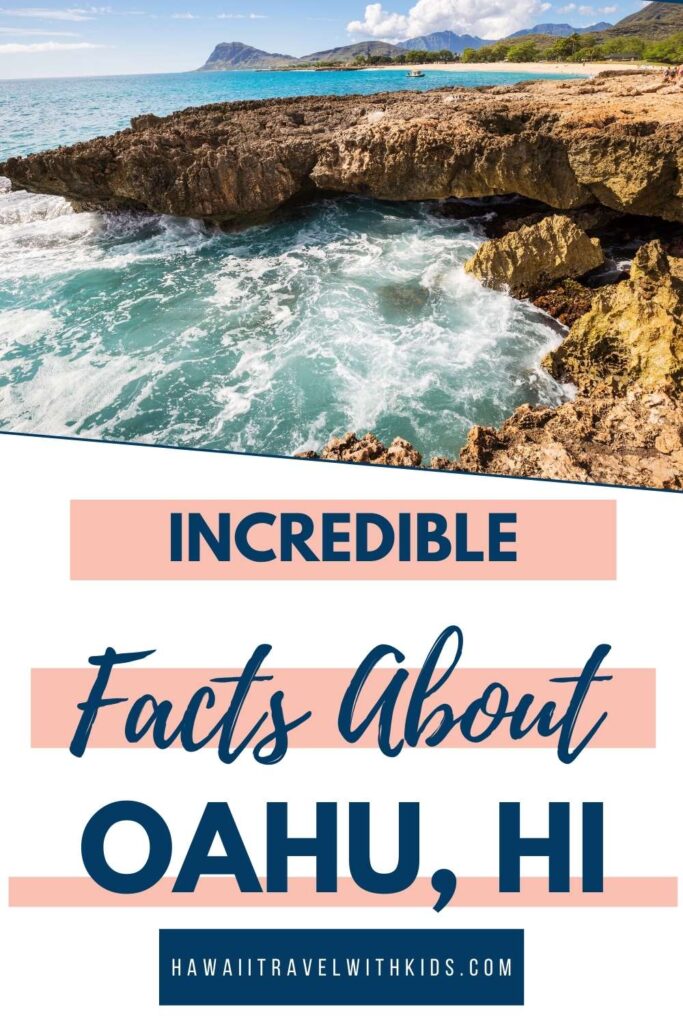 Interesting Facts About Oahu
1. There is a Royal Palace
Did you know there is a royal palace on Oahu? This is one of the many fun facts about Honolulu!
The very first royal capital of Hawaii was actually located on Maui; however, in 1845, it moved to Honolulu. In the beginning, it was named Hale Ali'i and was made from salvaged coral!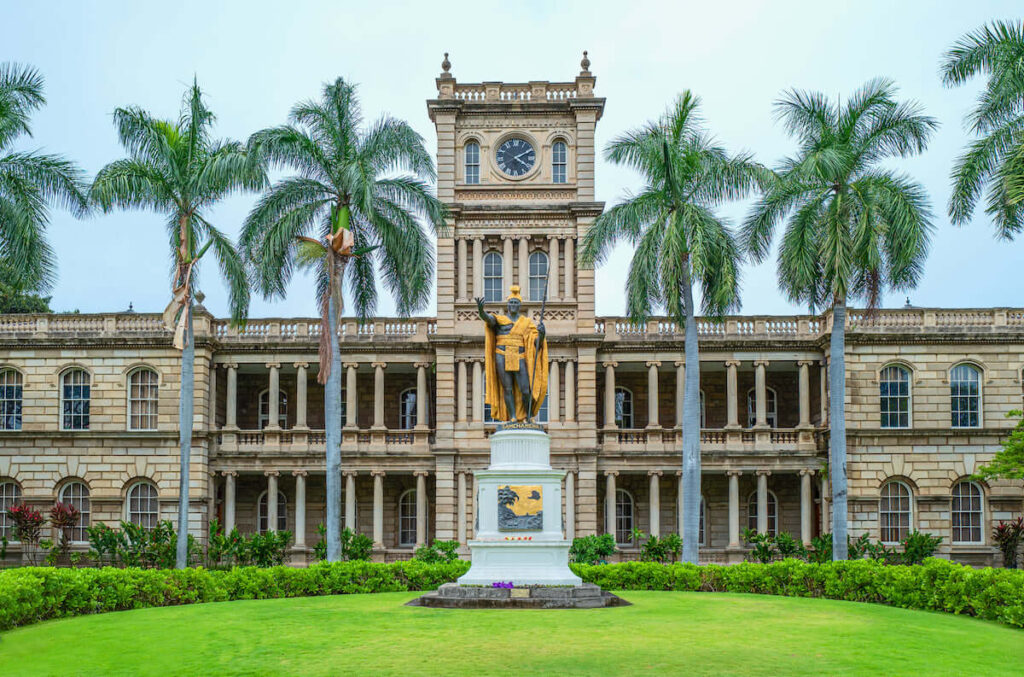 Later on, they changed the name to Iolani Palace, as we know it today. Eventually, it became neglected once the monarchy was overthrown. However, in 1978 it was renovated and opened up once again!
Be sure to visit one of the coolest Honolulu facts, the Iolani Palace, during your trip to Oahu! Check out my full guide to Iolani Palace.
2. Most Populated Hawaiian Island
Oahu is the most populated island in Hawaii! It currently has almost 1 million people living on the island, even though it is not the biggest island. Two-thirds of the people living in Hawaii are on Oahu alone!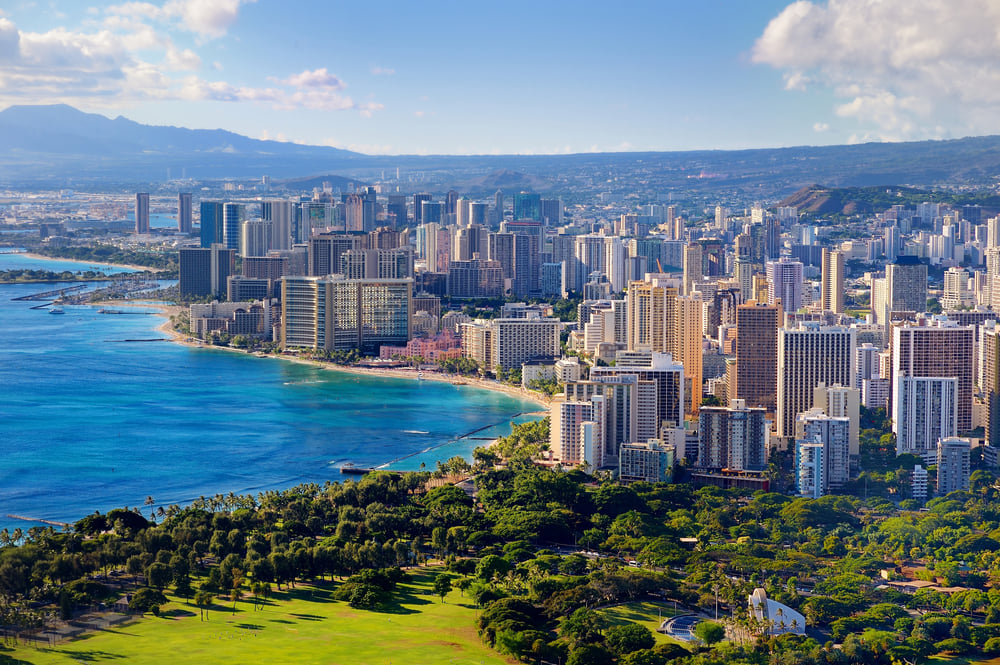 This explains why it gets so crowded, especially around major holidays. During your vacation to Oahu, make sure to stay calm even in traffic and crowded areas; it is no one's fault!
3. The Gathering Place
Oahu is called "The Gathering Place." Oahu has no real meaning in Hawaiian, but this island has always been a place for people to come and gather.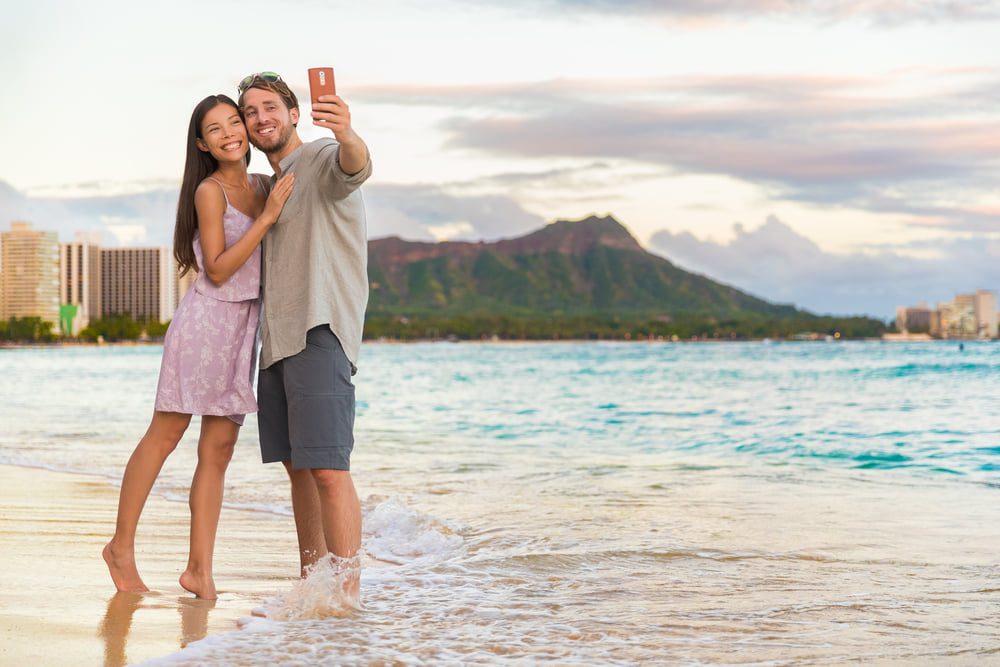 It does make sense that it is called the gathering place as it is the most populated island, and more tourists go there than any other island!
4. The Majority of Hotels are in Waikiki
Waikiki is one of the most famous cities on Oahu, so it makes sense that the majority of hotels are in Waikiki. It is estimated that there are around 30,000 hotel rooms just in Waikiki alone!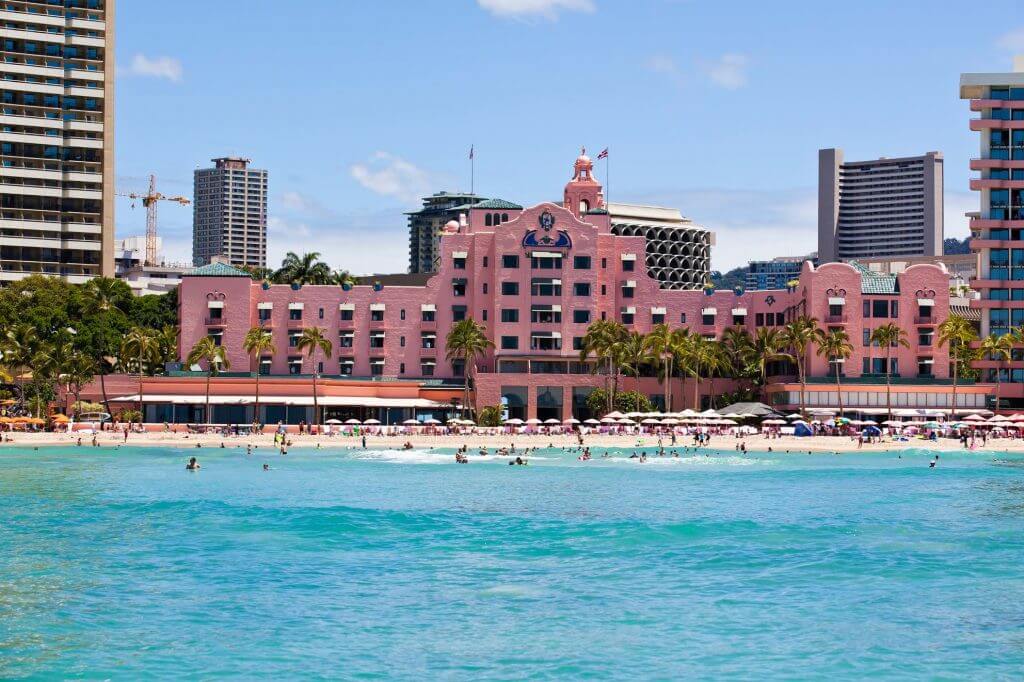 This is one of the best areas to stay in Oahu, and with all the choices, you will definitely find the right hotel for you.
5. Waikiki Was Once A Swamp
Waikiki is a beautiful town filled with stunning beaches, but it has not always been this way. It used to be a swamp! Waikiki in Hawaiian means spouting water, which is what it was back in the day.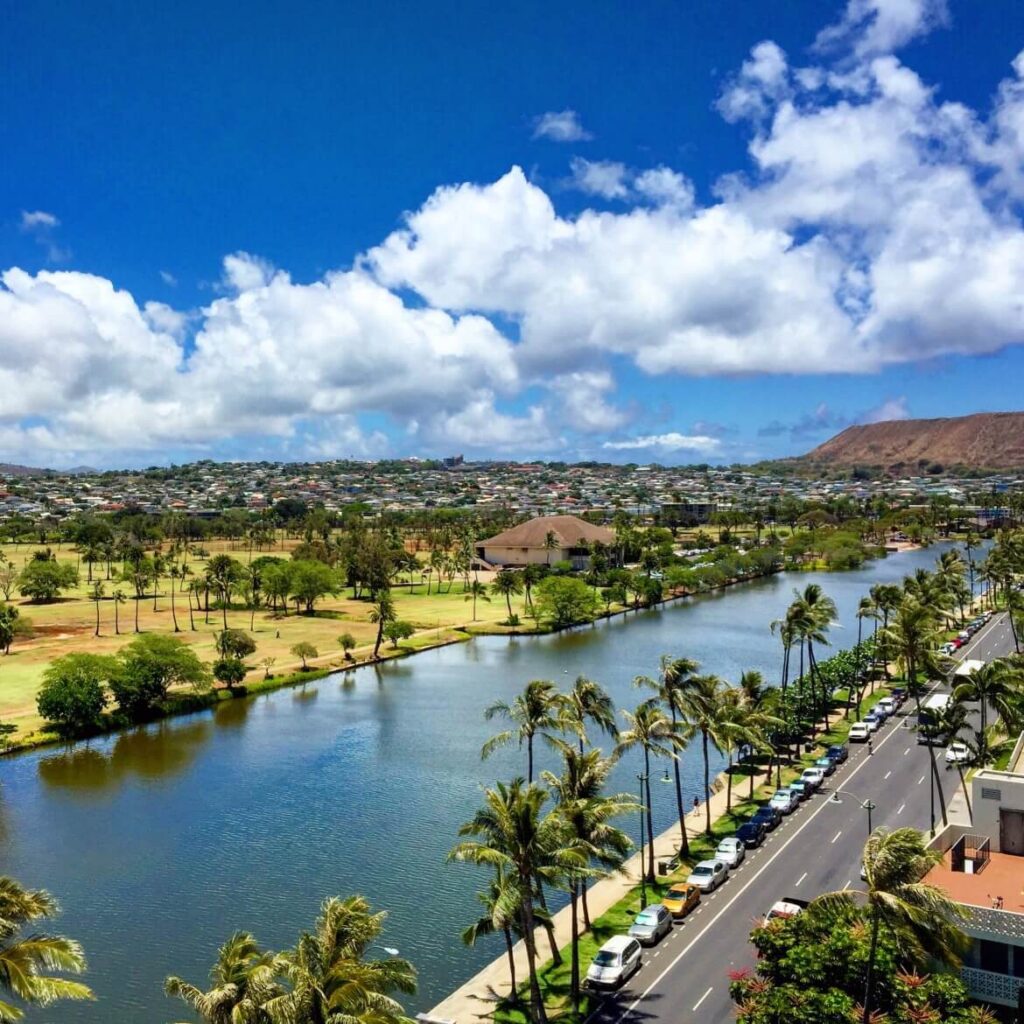 Rivers and springs filled the area, as well as farms of taro and fishponds. There were even mosquitos that carried diseases in the area. The Ala Wai Canal was actually created to help fix this.
In the early 1900s, this all began to change as hotels were constructed and people began to come to this part of the island.
6. Millions of Tourists Each Year
Oahu gets around 500,000 visitors each month, averaging around 6 million visitors a year.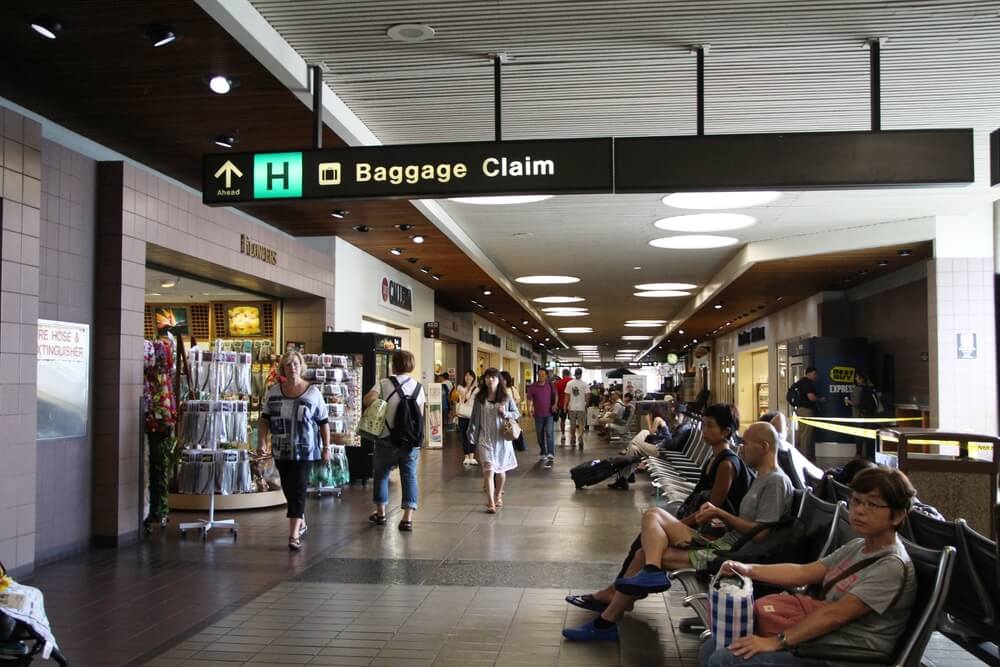 Back in 2019, the entire island of Hawaii had over 10 million visitors, and more than half visited Oahu. No wonder we need 30,000 rooms in Waikiki.
7. There are Only 4 Freeways
In most states, there are countless highways, and it is hard to keep track of all of them. On Oahu, there are only 4 freeways. This does make it a lot easier to get around and not get lost, especially for tourists!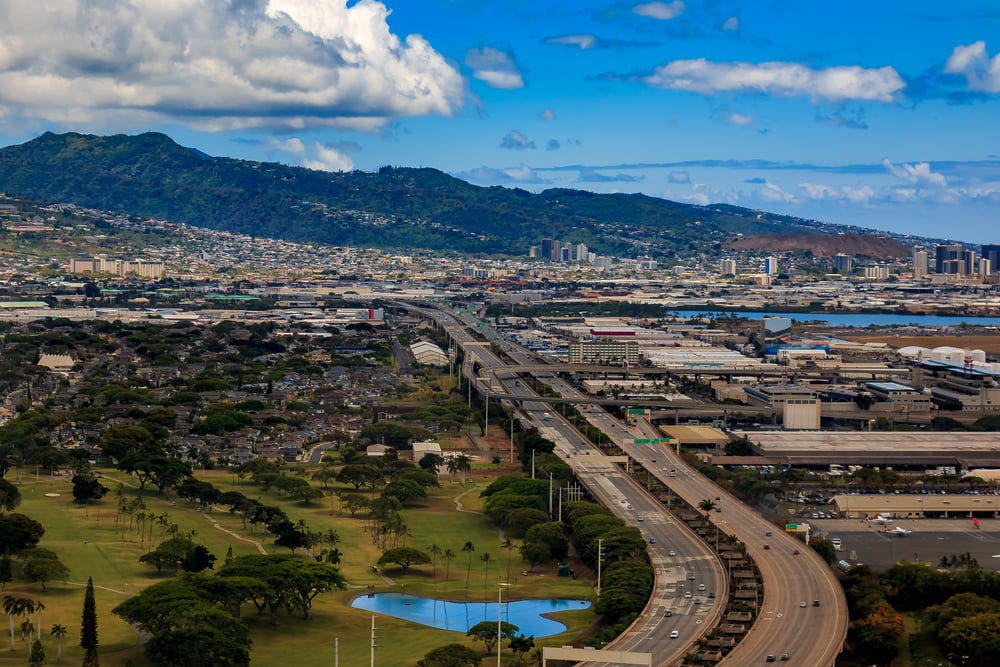 H1, H2, H3, and H201 are the only freeways, and they are all located in town. They stretch from Honolulu, Kaneohe, Mililani, and Ko Olina.
There are no freeways on the North Shore. Most of the time, you will be on smaller highways, which will take you around the entire island!
8. Pearl Harbor
On December 7, 1941, Japan attacked Pearl Harbor, Oahu, during World War II. This dreadful attack brought many deaths and destroyed not only warships but aircrafts as well. This is a huge historical place for the United States, and it is on Oahu.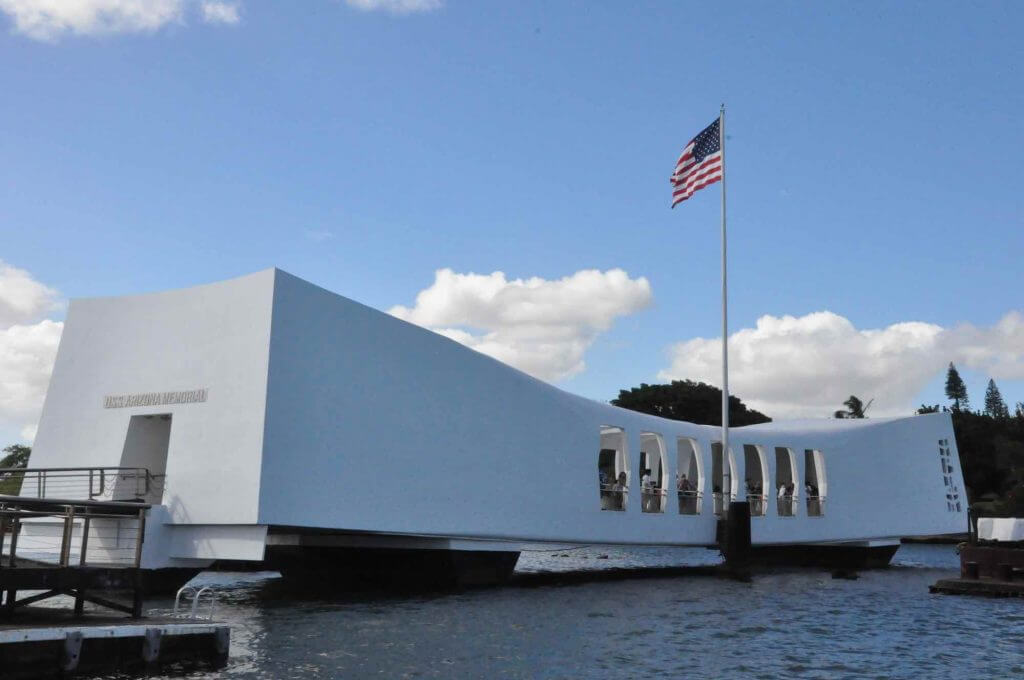 You can visit Pearl Harbor and see the USS Arizona Memorial, USS Bowfin, and the USS Missouri.
9. Jurassic Park Filmed Here
Jurassic Park was filmed at Kualoa Ranch, located in Kaneohe. This farm offers plenty of tours so you can see exactly where this was filmed.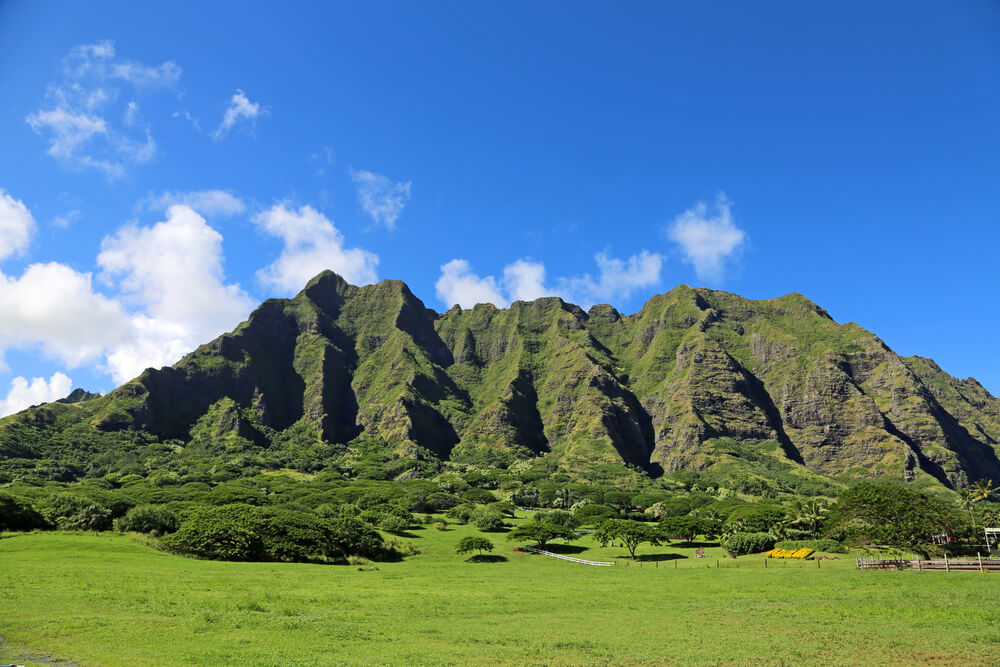 You can even zipline over the area where it was filmed too! There are plenty of other great movies filmed on Oahu, including:
50 First Dates
The Hunger Games: Catching Fire
Blue Crush
Forgetting Sarah Marshall
10. Best Surf is on the North Shore
Hawaii is one of the first places for surfing, and it has plenty of great surfing spots throughout all the islands. One of the cool facts about Oahu is that during the wintertime, on the North Shore, you can find some of the best surf in the entire world!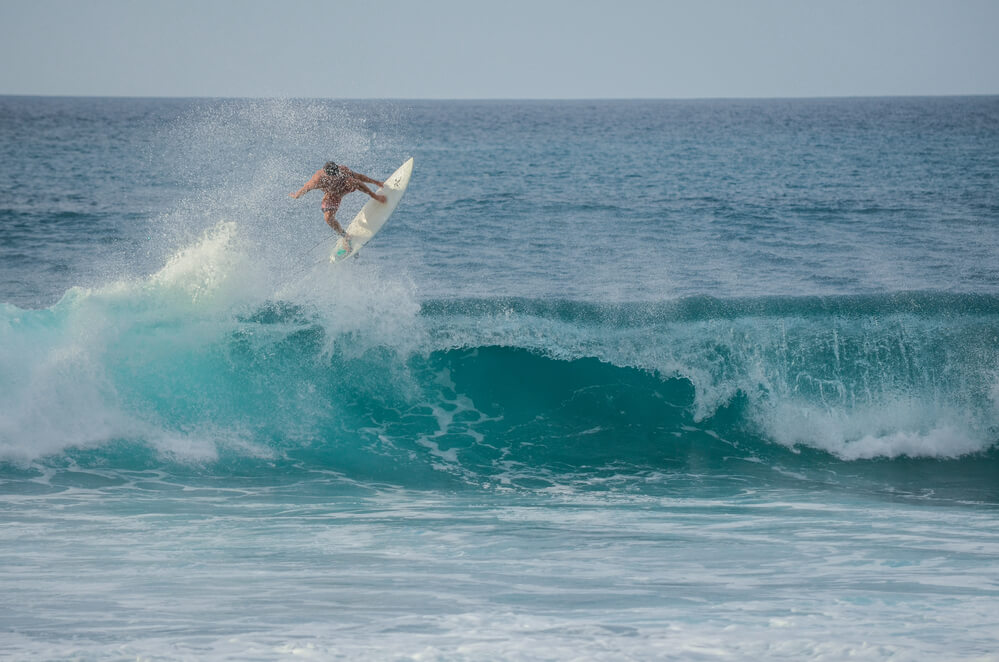 On Ehukai Beach in Haleiwa, you'll find an amazing surf reef called Pipeline. There are plenty of great surfing competitions that happen right here on the North Shore!
If you have a passion for surfing and love to watch famous surfers take on crazy waves, be sure to come to Oahu during winter!
11. Hawaii 5-0 Filmed Here
Are you a fan of Hawaii 5-0? It was filmed all over the island of Oahu! A lot of the show takes place in Honolulu, but there are various filming locations all throughout the island.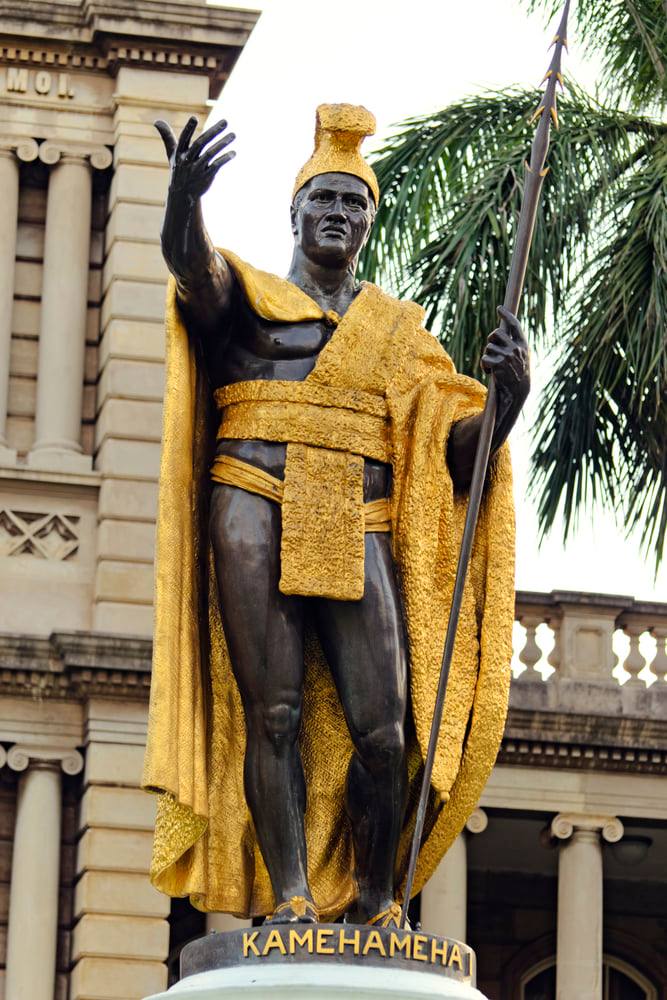 There are even tours to go and see some of the most famous spots!
12. Waikiki Beach Sand is Imported
One of the Waikiki beach facts is that the sand does get imported from time to time. This is mainly due to erosion. With the beach always changing, it does need some new sand every now and again.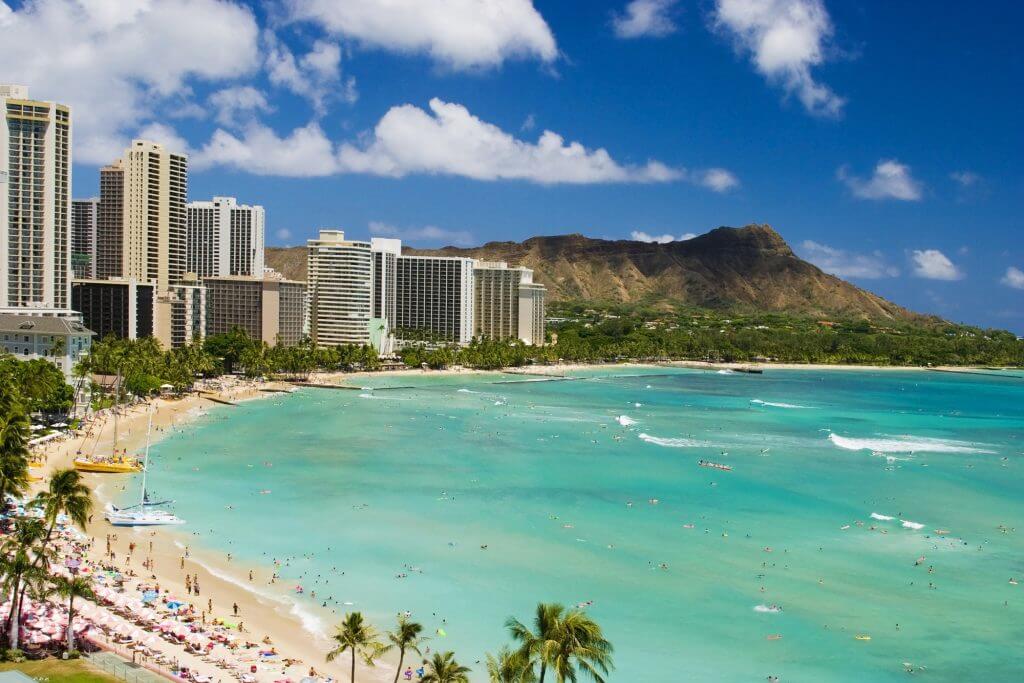 It does not happen very often, but it is bound to happen every now and then because it is a man-made beach. The transported sand mainly comes from other places all over Hawaii. In the 1920s, it came from California!
No beach is immune to erosion, especially Waikiki Beach. This is mainly why it is illegal to take sand from the beaches on each island of Hawaii.
13. Hundreds of Fish Species at Hanauma Bay
If you plan to visit Oahu, be sure to go snorkel at Hanauma Bay. It is an amazing place to see and experience the beautiful marine life in Hawaii.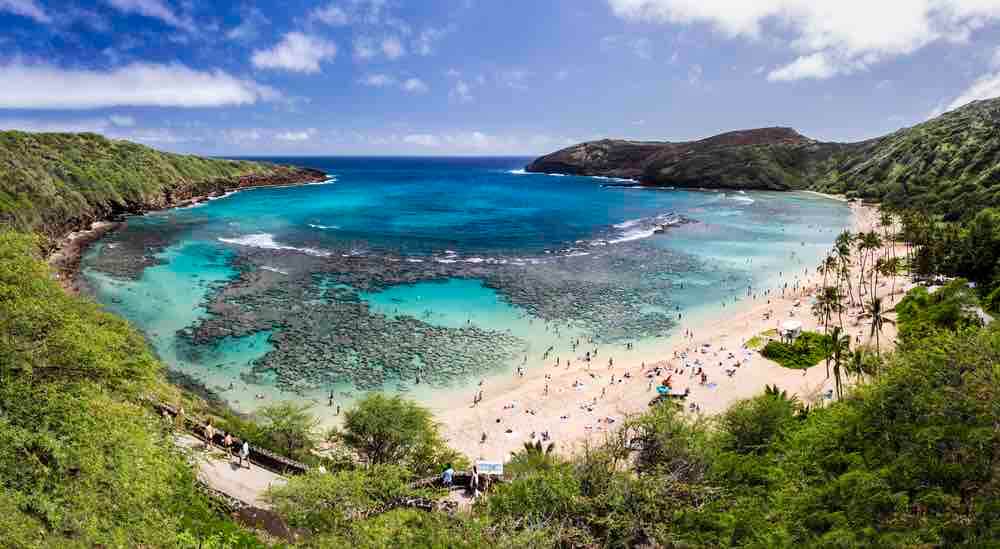 Here you can see around 400 different species of fish, including tropical fish. There are lots of green sea turtles, along with parrotfish. To visit here, you have to go through some training and are required not to touch or harm marine life in any way.
14. Oahu has Two Volcanoes
There are two volcanoes on the island of Hawaii: Koolau and Waianae. Thankfully, both of the volcanoes on Oahu are extinct. Diamond Head and Hanauma Bay were actually formed from the past volcanic activity from Koolau.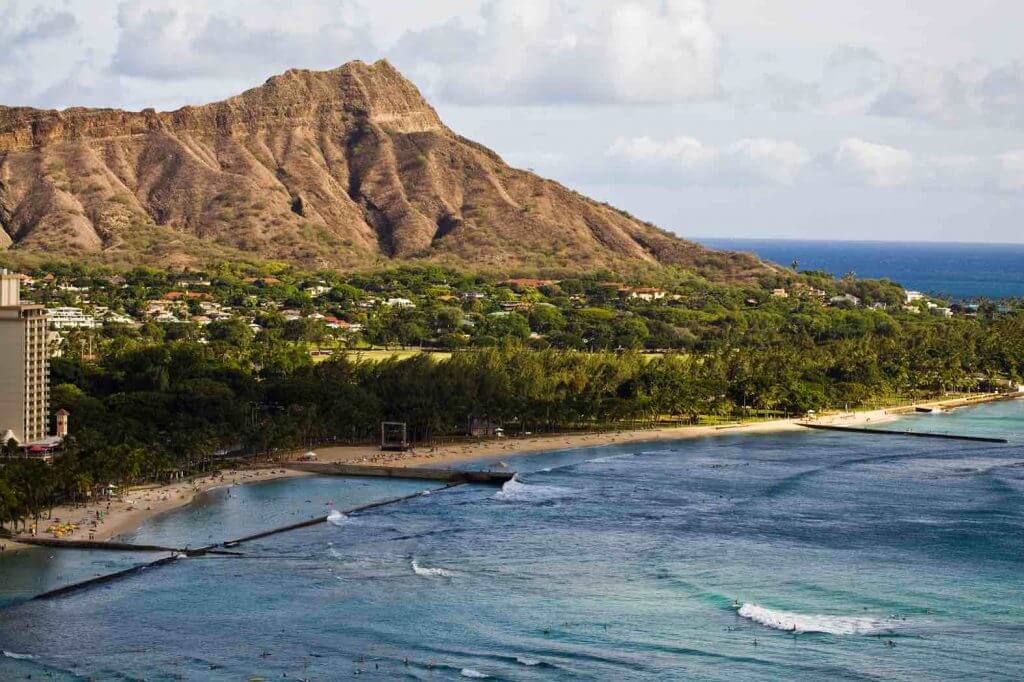 You won't have to worry at all about these volcanoes erupting during your vacation. They will never erupt again. The last eruption from either of these was 2.5 million years ago. You are safe from volcanic activity on Oahu!
15. Father of Modern Surfing Lived Here
Duke Paoa Kahanamoku is famous and credited with making surfing famous and popular.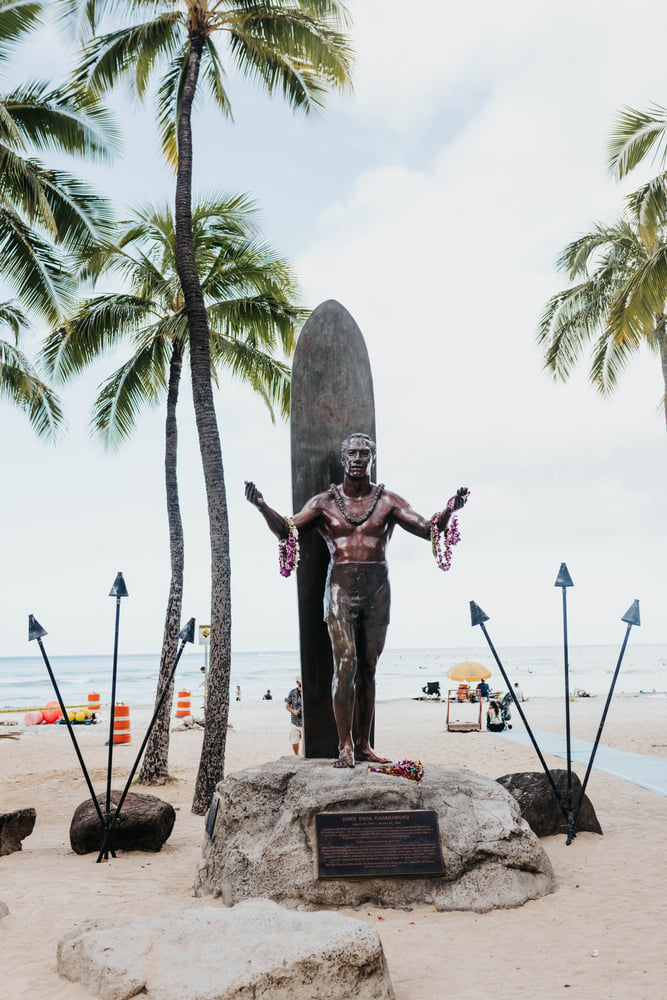 Many call him the "Father of Modern Surfing," and he was born on Oahu and lived her for the majority of his life. You can find a statue of him located in Honolulu.
16. The #1 Tourist Attraction on Oahu is the PCC
The Polynesian Cultural Center (PCC) is located in Laie, a small town on the North Shore of Oahu. It is owned by The Church of Jesus Christ of Latter-day Saints and is the #1 paid tourist attraction on the entire island of Hawaii!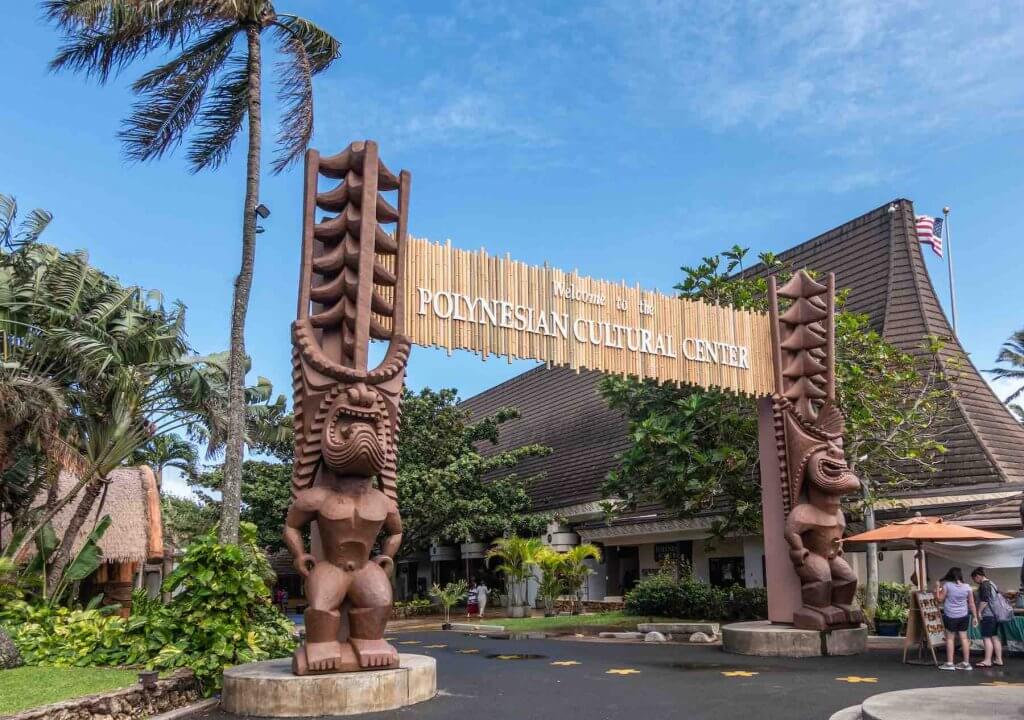 Here you can see six different Polynesian islands and the culture of each one. There are fun shows to watch, including a night show with fire knife dancing. Many of the students at Brigham Young University dance and perform here while studying in college.
17. You Can Mail a Coconut from Oahu
On Oahu, and any other island of Hawaii, one of the fun facts is that you can actually mail a coconut during your trip back to the mainland! It doesn't have to be in any special bag or box, just give it to the post office, and they will literally send it off!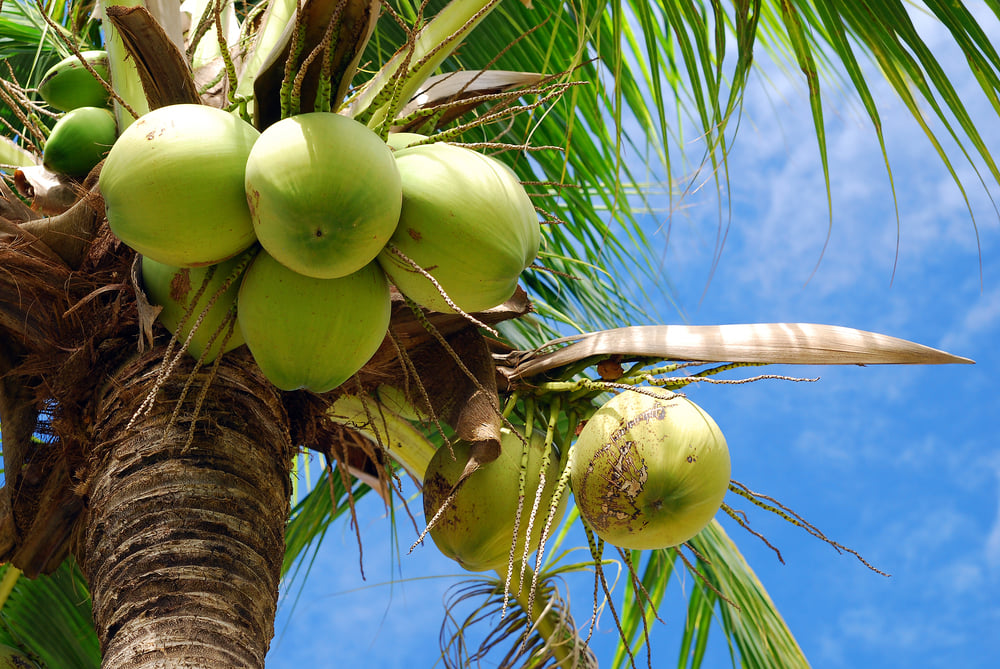 Try it out at the end of your trip and enjoy a coconut when you arrive home!
18. Oahu has a Special Official Flower
Each island in Hawaii has its own official flowers. Oahu's official flower is the yellow hibiscus blossom. It is a beautiful flower you can find all over the island!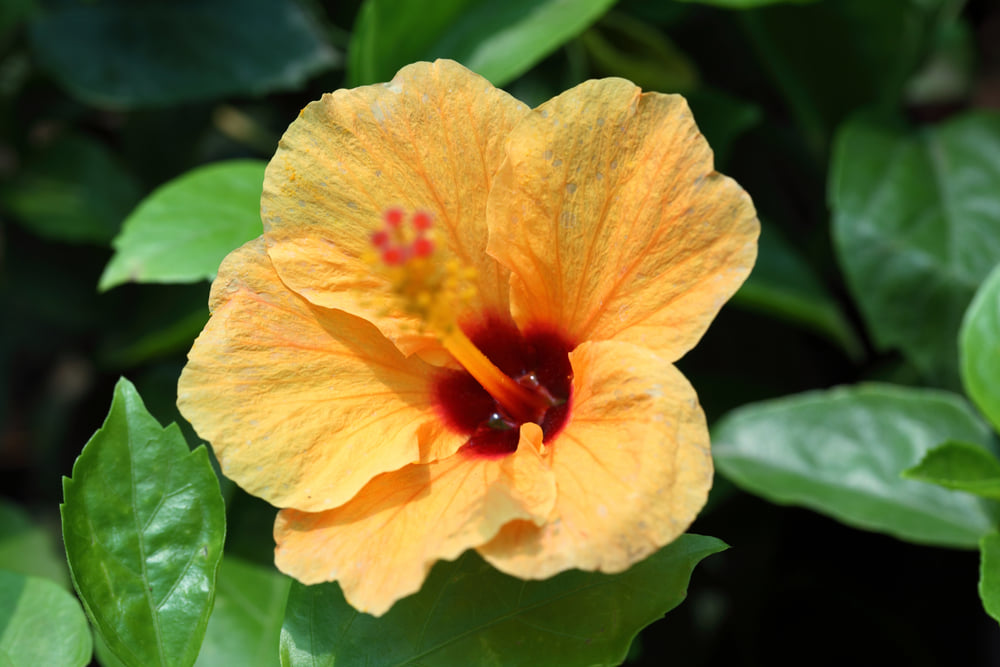 The entire island of Hawaii has its own flower as well as all eight islands, which means the state of Hawaii actually has 9 official flowers!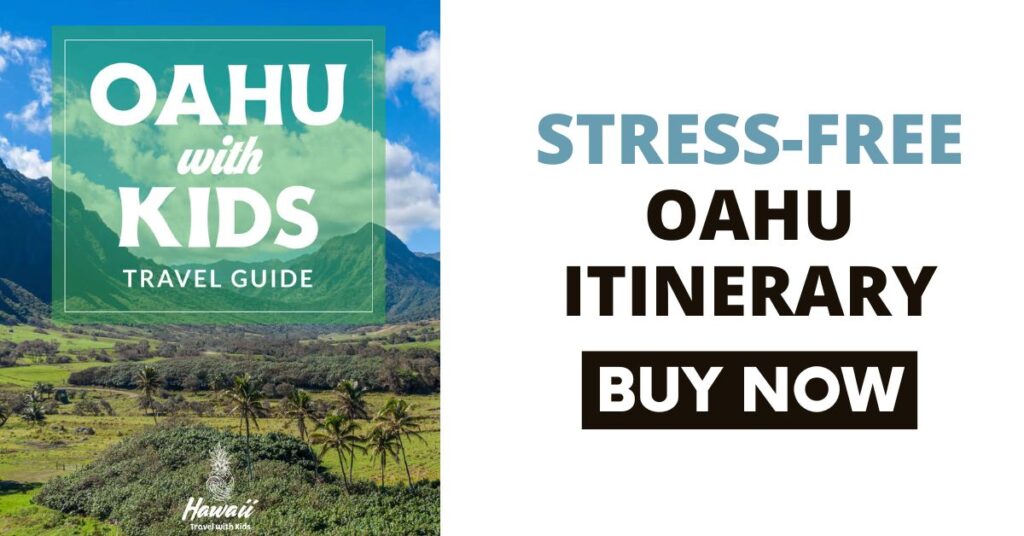 Oahu Fun Facts Wrap Up
Hopefully, you have enjoyed these Oahu fun facts. It is important to learn about the history and culture of the place you are visiting to be respectful during your trip.
Between the fun and interesting facts about Honolulu and all of Oahu, there's no wonder it is a popular island to visit!