Are you planning a trip to Oahu and plan to stay in a Ko Olina resort? Find out the best things to do in Ko Olina Oahu that are super convenient for people staying there.
This list of the best things to do in Ko Olina Oahu contains affiliate links which means if you purchase something from one of my affiliate links, I may earn a small commission that goes back into maintaining this blog.
Are you staying in Ko Olina and want to know what is close by?
You're in luck! There are so many great Ko Olina attractions and plenty of options all around you.
Ko Olina in Hawaiian means "fulfillment of joy." This place on the west side of Oahu is filled with so many adventures that truly will bring your entire family joy.
Keep scrolling to find out some of the best things to do in Ko Olina, Hawaii!
Don't have time to read a bunch of Hawaii blog posts and reviews? Here are some of our top picks for visiting Oahu.
Popular Oahu Tours/Activities
Favorite Oahu Resorts/Hotels
Want to Rent a Car in Hawaii?
One of the best places to rent a car in Hawaii is Discount Hawaii Car Rental because they get the best rates from top national companies like Alamo, Dollar, Thrifty, Avis, Enterprise, Budget, and Payless.
Want to skip all the planning and just access my detailed Oahu Itinerary complete with daily schedules, kid-friendly activities, and travel hacks? Click the button below.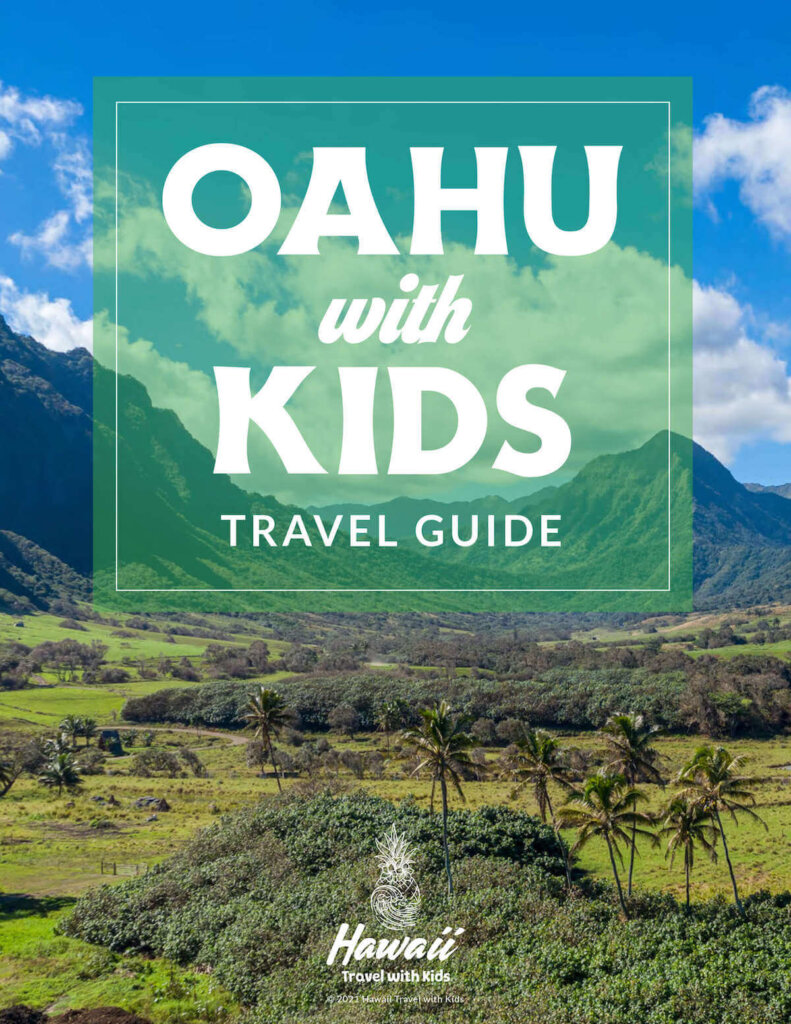 Ko Olina Activities FAQs
Is Ko Olina worth visiting?
Ko Olina is one of the best places to visit in Oahu. There are so many fun things to do, including lagoons, beautiful beaches, and many awesome adventures too. Ko Olina is a family-friendly place to visit as well.
Which Ko Olina lagoon is the best?
Lagoon 4 is open to the public and is a very popular Ko Olina sightseeing place to visit. The lagoons are one of the great Ko Olina things to do, so be sure to visit at least one!
What is in Ko Olina?
There are plenty of beautiful beaches, luaus, and lagoons, as well as a golf course, adventure course, and many other fun things to do in Ko Olina. Read below to find out all the best things to do in and near the Ko Olina resort.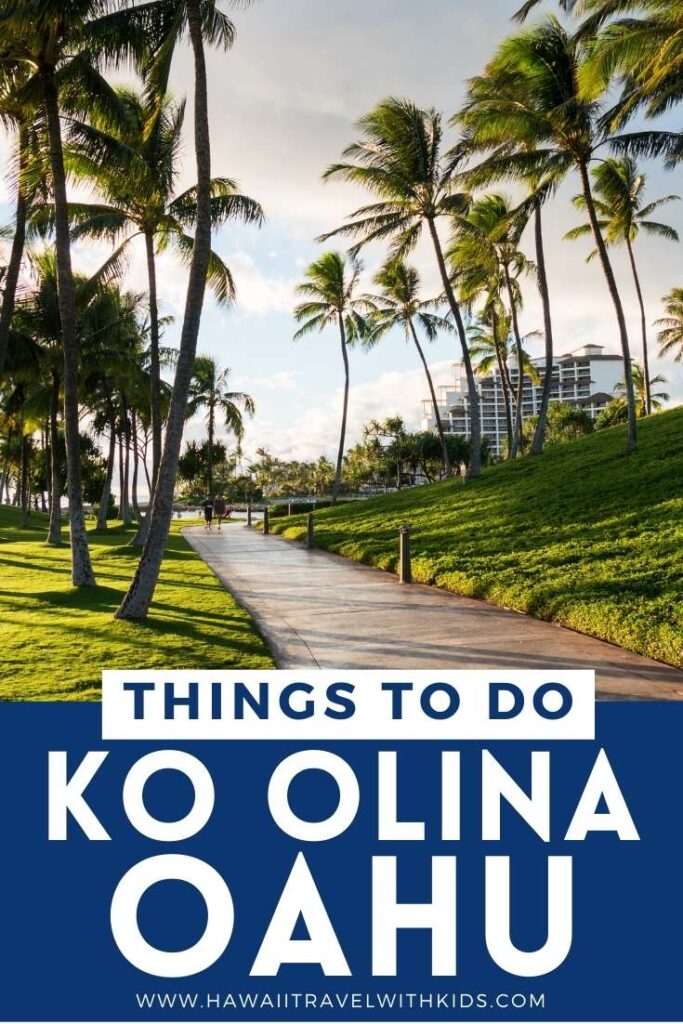 Best Things to do in Ko Olina
Here are the best things to do in Ko Olina! Each of these fun activities will be either in Ko Olina or in the neighboring towns, so you can easily find things to do near you during your trip to Oahu.
1. Beach
Ko Olina Beach Park is a great family-friendly beach where you can swim, relax, and enjoy your time in the sun. This beach doesn't have very many waves, so it is great for little kids or beginner swimmers.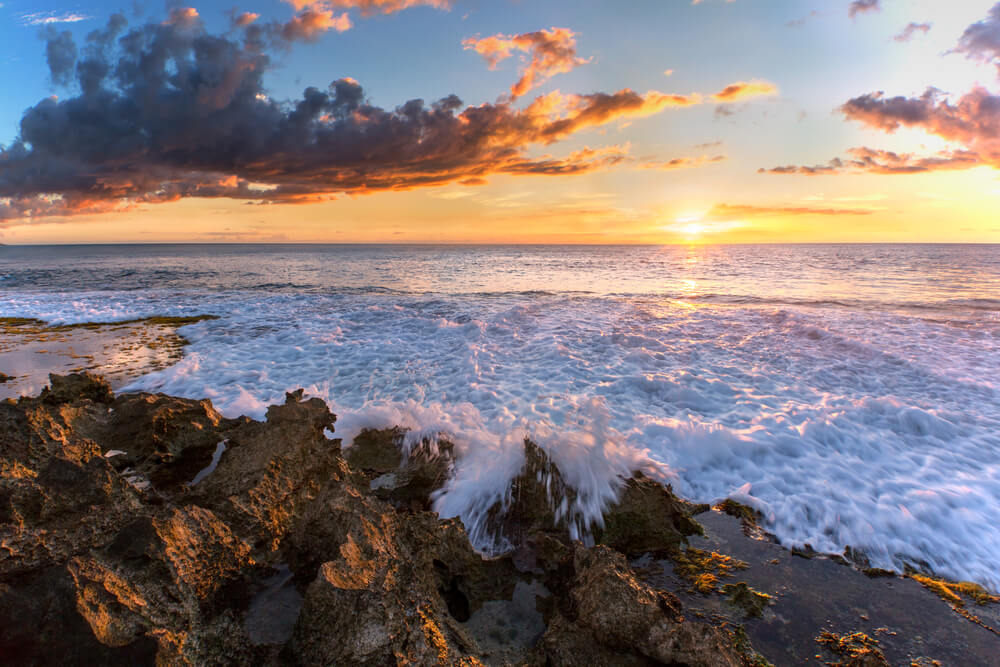 Paradise Cove Beach is located in Kapolei and is right by Ko Olina. This is another great beach for families to relax and enjoy their day out in the sun. Paradise Cove has some great snorkeling options too!
2. Mermaid Caves
With just a seven-minute drive from Ko Olina, you can go experience the mermaid caves on Oahu. The caves are stunning and quite the adventure.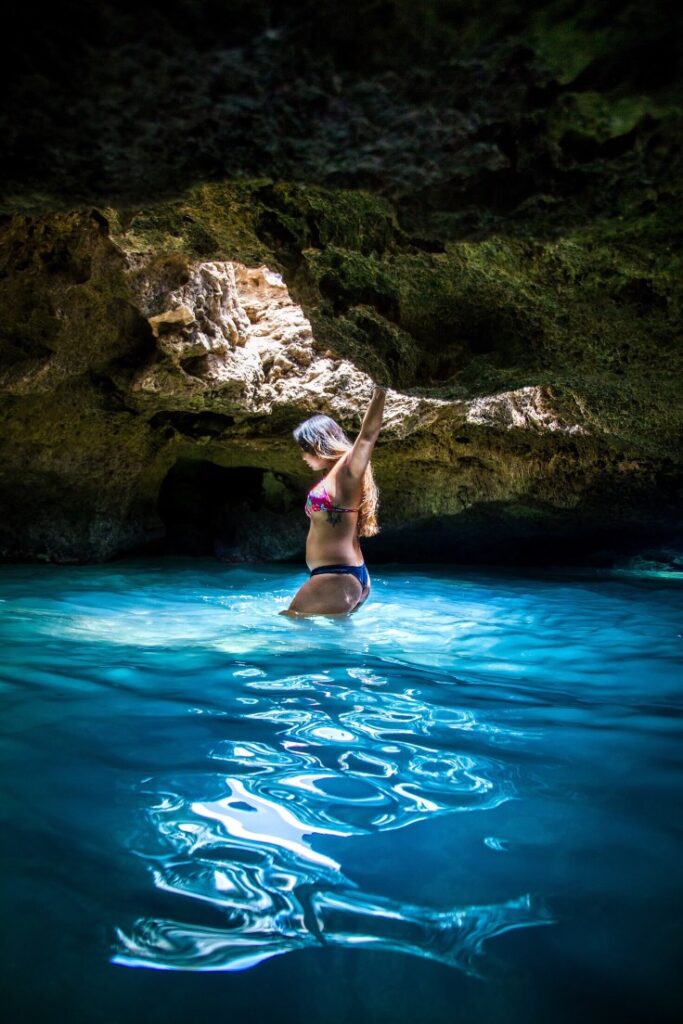 It can be tricky to get there, so you might want to join a tour so you will be safe and know exactly where to go.
3. Ko Olina Lagoons
One of the most popular things to see in Ko Olina is the lagoons. There are four different lagoons, all close to one another. They are privately owned, but each has public parking all day long. Sometimes parking is tough to find, so if you stay at the resorts in Ko Olina, take a short walk instead!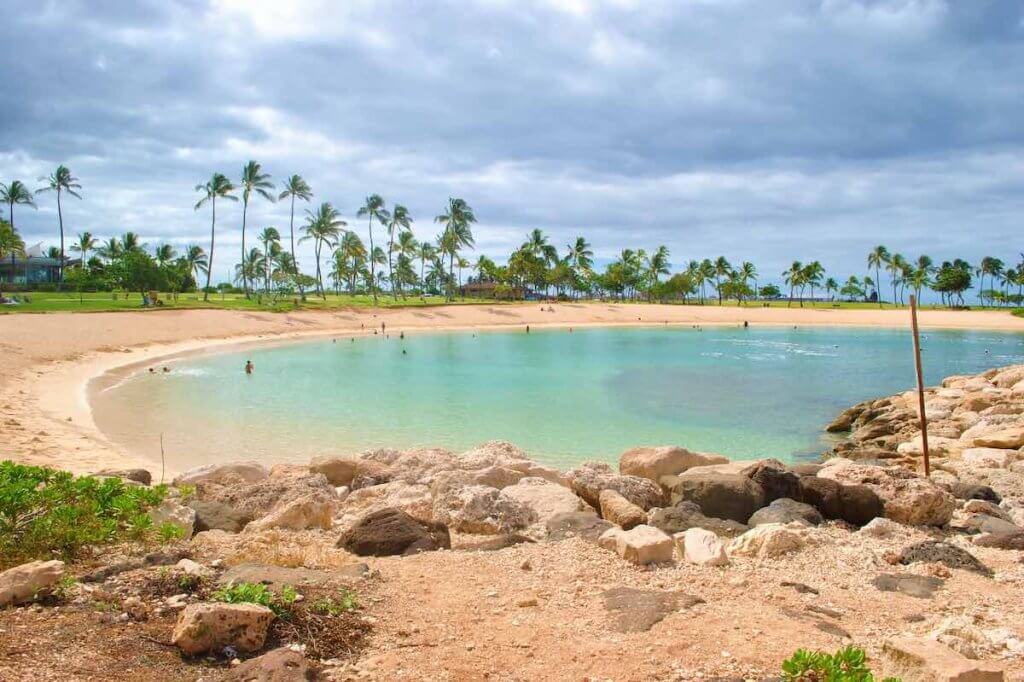 Be sure to read beforehand what is and isn't allowed on the lagoons to make sure you follow the rules and keep this a safe place for everyone to enjoy.
4. Surf Lesson
Learn how to surf with a surf lesson from a qualified instructor at Barber's Point, just 12 minutes away from Ko Olina. This lesson is 1-2 hours, which gives you plenty of time to learn to ride a wave. Everyone needs to try to surf at least once during their trip to Hawaii!
5. Oahu Catamaran Cruise
Enjoy seeing some dolphins and whales during this Oahu Catamaran Cruise. Sail right from the Ko Olina Marine Adventure Center, and have fun snorkeling and seeing all the west side of the island has to offer. Along with the cruise, you'll also get to have a delicious Hawaiian buffet.
6. Snorkeling
Enjoy a few hours of snorkeling right from Ko Olina. This Catamaran Sail will take you to one of the best snorkeling spots close and provide you with all the equipment you need to snorkel, and will include lunch.
Snorkel with some turtles and exotic fish. You might see some dolphins and whales while you are aboard the boat.
7. Luau
There are plenty of great luaus at the Ko Olina Resorts or close by to choose from. The Fia Fia Luau at the Marriott's Ko Olina Beach Club is a great family-friendly luau with plenty of kid activities.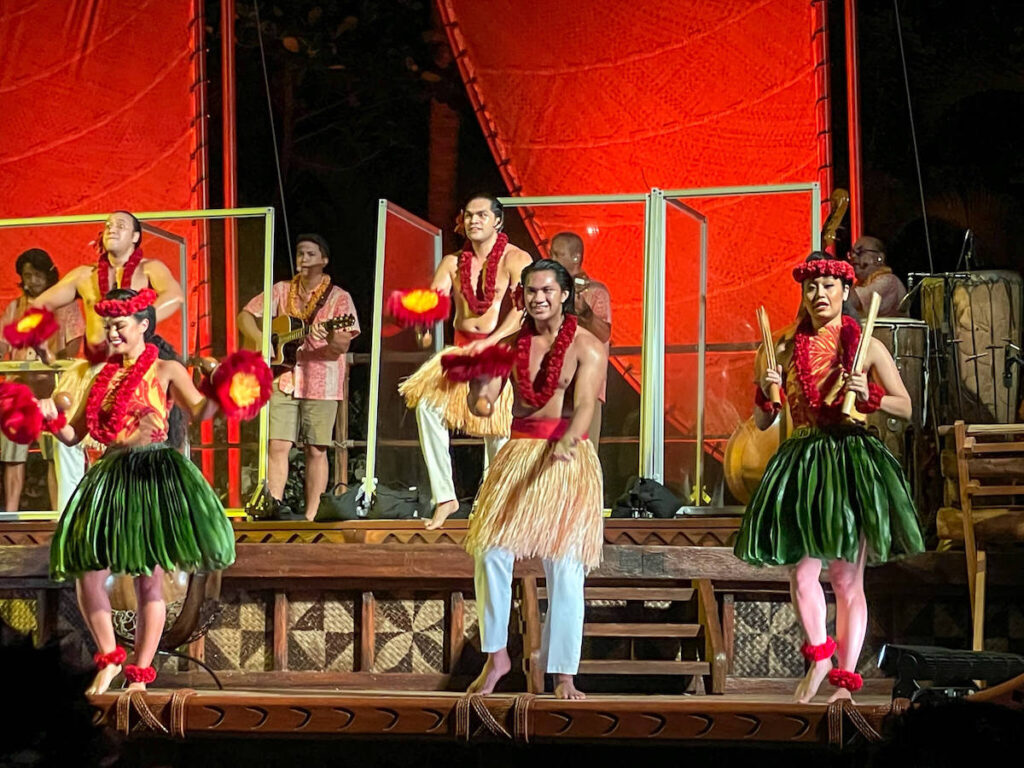 At Aulani, enjoy another great family luau, the Ka Wa'a Luau. This luau includes a pre-show along with the luau show and a delicious dinner the family will all love.
You will also love the Famous Paradise Cove Luau. Learn the traditional cooking practices, along with a show you will never forget!
8. Golf
Ko Olina has a famous resort golf club that any golfer will love to explore during their vacation in Hawaii.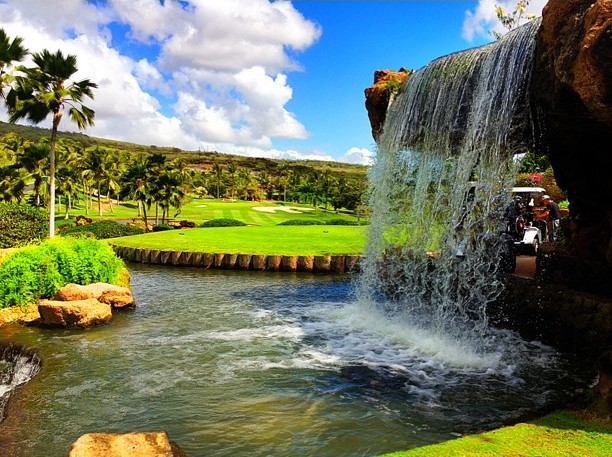 Whether you are staying at the resort or not, anyone can come and golf at this club! It has an 18-hole course, including many amazing water features you won't find anywhere else.
9. Dolphin or Whale Watching Tours
You will see incredible whales in the Hawaii ocean during the winter with whale watching tours. Whale watching tours are one of the fun things to do in Ko Olina and all of Hawaii!
Dolphin tours are another experience that kids will definitely want to do. With this dolphin-watching tour, snorkel at two different locations and swim with the turtles, fishes, and some rays.
10. Zipline
If you want a thrilling adventure during your trip to Oahu, go on a ziplining tour! This tour is in Kapolei and has six different ziplines to enjoy. The entire family will have tons of fun with this activity!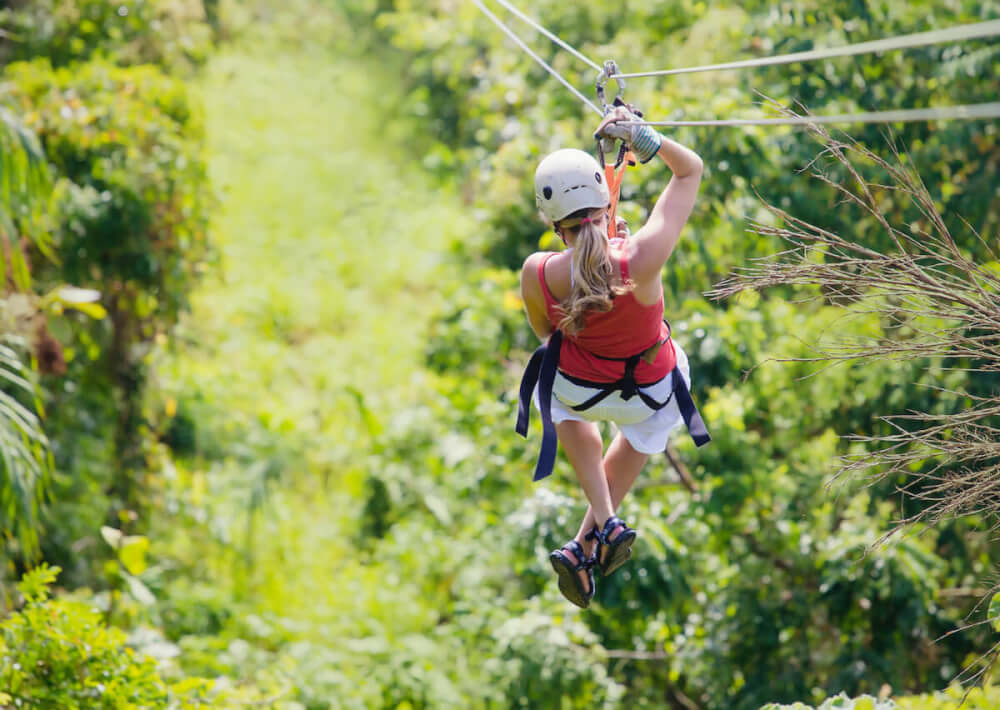 You have to be at least six years old to enjoy these ziplines. You'll also have an expert guide who will take you on an adventure of a lifetime. You will zip through the jungle and see amazing views of Hawaii.
11. ATV Adventures
Another exciting adventure to do near Ko Olina is an ATV Tour. These tours are at the Coral Crater Adventure Park, which is only 12 minutes away from the resorts in Ko Olina.
This will get your adrenaline pumping and will be a fun and dirty experience! Enjoy driving through the course or take the passenger seat and enjoy the ride.
12. Coral Crater Adventure Tower Aerial Challenge Course
Also located at the Coral Crater Adventure Park is the Aerial Challenge Course. This obstacle is challenging yet exhilarating all at the same time! There are 18 different elements to create this course, all on a 50-foot tower.
Enjoy a climbing wall, rope, and ladder, along with a free fall and many more adventures. You have to be at least six years old and over 4'6 in order to go on the tower. This is a great older kids activity that teens will love too!
13. Laser-Guided Stargazing Tour at Ko Olina
This is one of the cool things to do in Ko Olina at night. Go on a tour with a NASA Ambassador Astronomer and see the planets and stars in the sky with this Stargazing Tour. The stars are already stunning in Hawaii, but this tour will light them up even more.
You will see stars that you cannot see without a telescope. The guide will talk about Hawaiian culture in relation to the stars. You can see the rings of Saturn, other galaxies, and many more amazing stars.
14. Wet N Wild
Kids will love to zoom down slides, relax in a lazy river, and go on some thrilling rides. This is a great place for families and couples. There are plenty of activities that will fit everyone's wants and needs here at Wet N Wild.
You can enjoy floating along the lazy river or the kid's playground and pool area for younger kids. Older kids will enjoy going down the many slides and adventure water exhibits, including the Shaka.
15. Paradise Helicopters Tour
Fly over the Koolau mountains and experience the beauty of Hawai from above on the Paradise Helicopter Tour. From the Sacred Falls to Pearl Harbor, you will go sightseeing all from Ko Olina! This tour lasts an hour and will show you all Hawaii has to offer.
16. Hike
There are a few gorgeous hikes close to Ko Olina. At the Ko Olina Beach Park, there are a few walking trails if you are looking for something simple and easy. Barber's Point Lighthouse is another easier hike and is only 15 minutes from Ko Olina.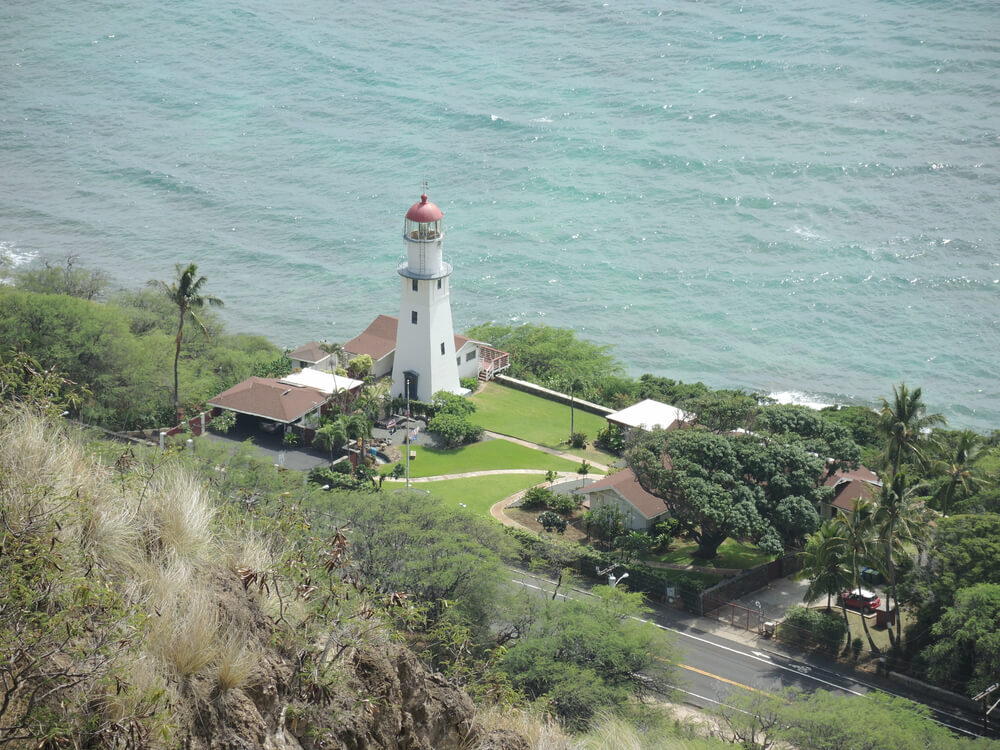 Ma'ili Pillbox is also 15 minutes away from Ko Olina and is a bit more challenging. This is a two-mile hike that will take you to some of the World War II bunkers.
While there are not too many hikes in Ko Olina, there are plenty of great hikes along the North Shore.
17. Sunset Cruise
This Sunset Cruise takes you on the ocean to watch the sunset while you eat a delicious dinner. If you are traveling with your spouse, this will be the perfect romantic thing to do in Ko Olina.
Enjoy some ribs and ahi, along with plenty of drinks, including wine and beer. This cruise is on a smaller yacht and is definitely a great option if you are traveling without kids.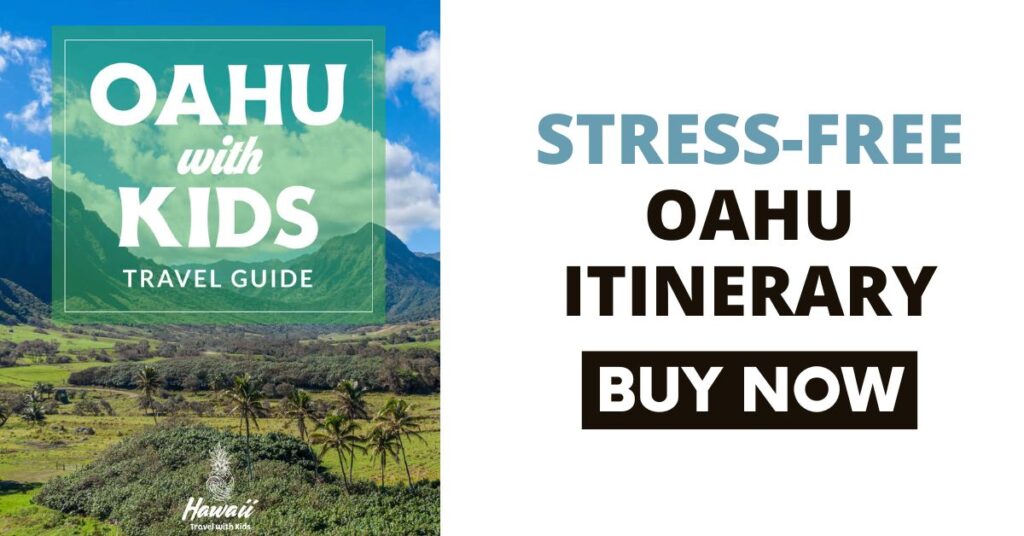 Best Things to do in Ko Olina Wrap Up
Ko Olina is a beautiful place to stay on Oahu, and there are so many amazing things to do during your stay here. Enjoy any of these activities, and your trip will be one you will never forget!