Are you thinking about planning a trip to Oahu in July? Find out some of the best things to do in Oahu in July that are worth adding to your itinerary!
This list of things to do in Oahu in July was written by Hawaii travel expert Marcie Cheung and contains affiliate links which means if you purchase something from one of my affiliate links, I may earn a small commission that goes back into maintaining this blog.
Planning a vacation to Oahu in July can be very exciting. There are many different activities and events to participate in during the summer months. This is especially true if you plan on celebrating the 4th of July in Hawaii.
From the spectacular Oahu weather in July to the exciting things to do, you are sure to find plenty of adventures to make your Hawaii getaway perfect.
Visiting Hawaii in July is a must. You will get the opportunity to visit some beautiful beaches and take part in some of the Oahu cultures.
Get ready to plan your July vacation to Hawaii. You are sure to create long-lasting memories.
Don't have time to read a bunch of Hawaii blog posts and reviews? Here are some of our top picks for visiting Oahu.
Popular Oahu Tours/Activities
Favorite Oahu Resorts/Hotels
Want to Rent a Car in Hawaii?
One of the best places to rent a car in Hawaii is Discount Hawaii Car Rental because they get the best rates from top national companies like Alamo, Dollar, Thrifty, Avis, Enterprise, Budget, and Payless.
Want to skip all the planning and just access my detailed Oahu Itinerary complete with daily schedules, kid-friendly activities, and travel hacks? Click the button below.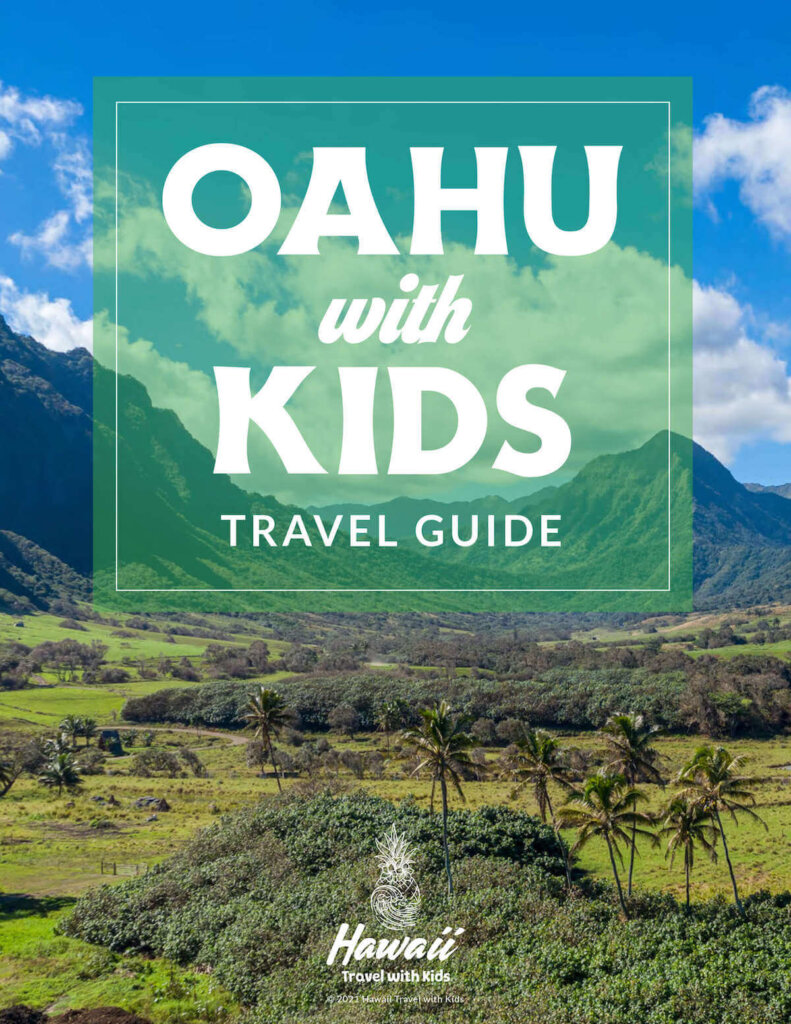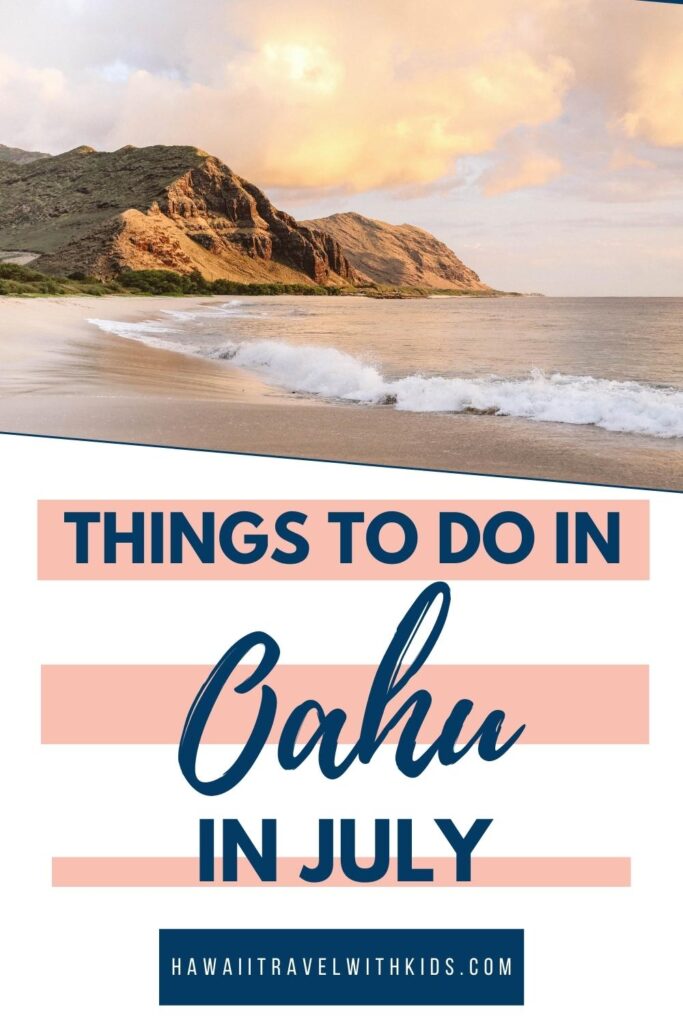 Weather in Oahu in July
The Oahu weather in July is wonderful. As the summer weather in Hawaii in July starts, the temperatures soar and become a little more humid, the rain tapers off, and the sun is at its absolute best.
You won't want to miss out on an opportunity to enjoy some of the beautiful Oahu Beaches in July.
The Temperature in Oahu in July
Visiting Oahu in July is a wonderful way to take advantage of the fantastic weather. The average Oahu temperature in July allows you to plan several outdoor excursions.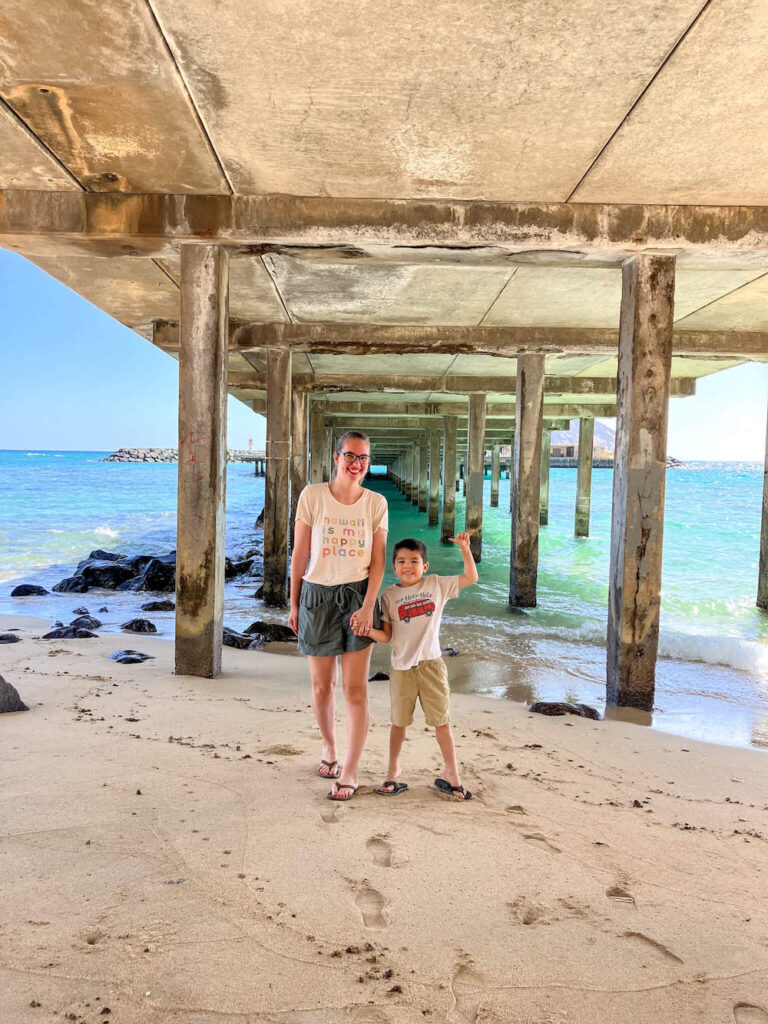 July is an extremely hot and humid month for Oahu. The average daily temperature is 88 degrees Fahrenheit. At night and in the evening hours, the temperature doesn't typically dip below 75 degrees Fahrenheit.
Oahu Weather in July
The July weather in Oahu is mostly sunny and bright. It is less windy than in the winter months, making the beaches easier for inexperienced swimmers to traverse. The lack of rain is also a plus.
While there is still a chance there will be a little rain, it will be seldom. There is sure to be a beach day in your future when you visit Oahu in July.
In July, you can usually expect a full 10 hours of sunshine throughout the day. This gives you a great chance to soak up some sun. Just don't forget to bring along some reef-friendly sunscreen.
For more information, check out What's Hawaii Summer Like?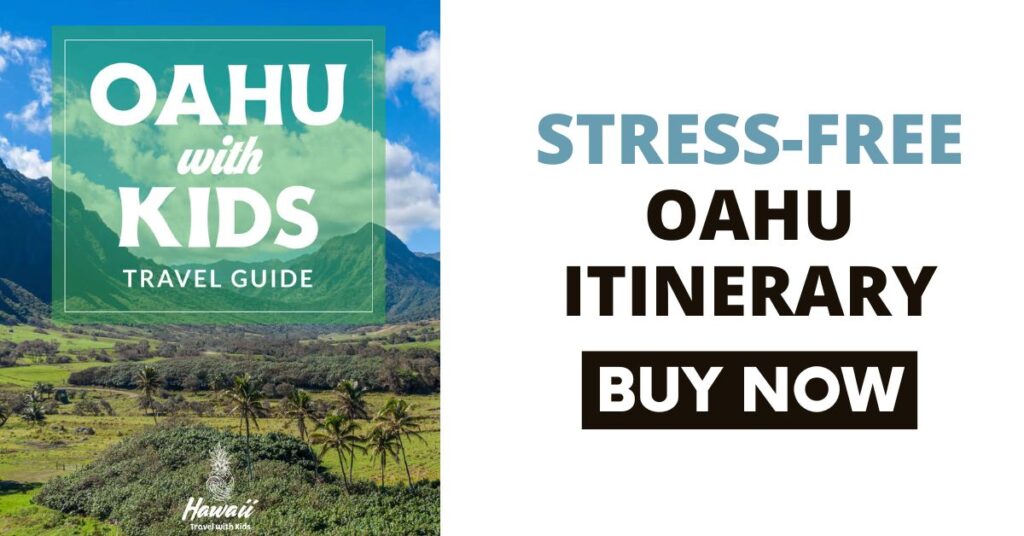 Things to do on Oahu in July
If you are wondering what to do in Oahu in July, you are sure to find a variety of exciting activities. There are several things to do in Oahu in July. Especially considering all the Oahu July events that take place on the island.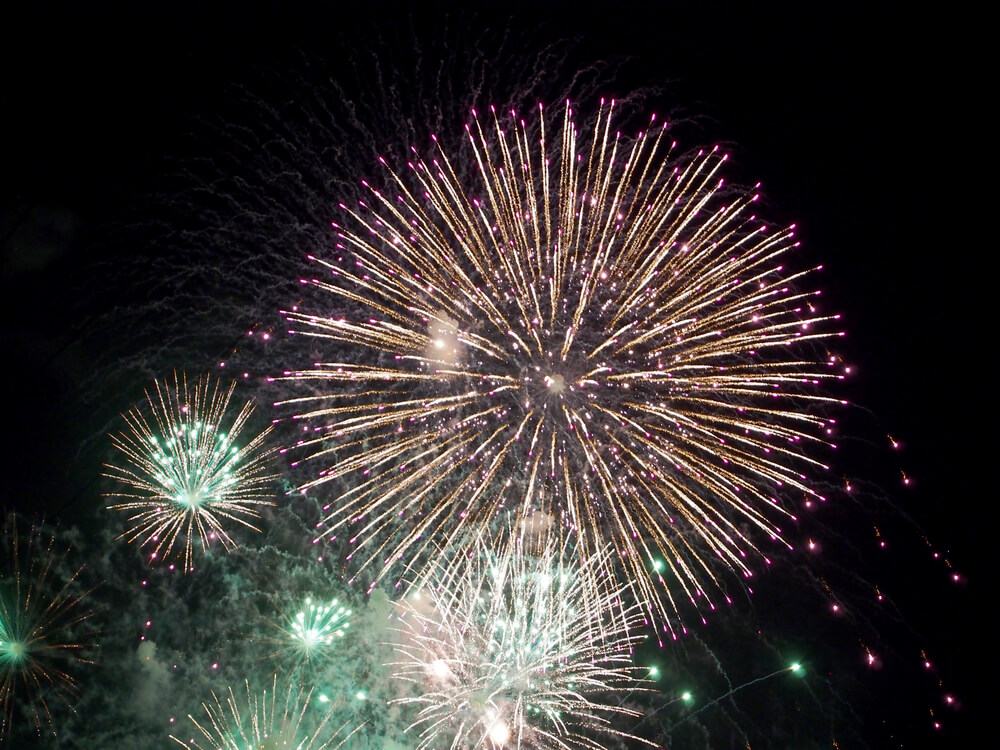 If you are looking to spend the 4th of July in Oahu, consider yourself lucky. You won't want to miss celebrating Hawaiian style. A Waikiki 4th of July isn't to be missed. Especially if you are looking for fireworks in Waikiki.
Fourth of July in Oahu
Spending the 4th of July in Oahu is a great way to enjoy some fantastic celebrations. From fireworks to other great celebrations, you are sure to find a great way to party. There are several Oahu 4th of July events to choose from.
Ala Moana 4th of July Celebration
If you are looking to celebrate the Fourth of July in Honolulu, this event is just the ticket. This is a fantastic area to take in one of the island's favorite fireworks displays.
The second-level open parking lot offers a great elevated spot to get spectacular views of the display. You can even tune into the specified radio station to hear a soundtrack paired with the fireworks display.
Visit the Ala Moana Center Website for more details on this Honolulu Festival.
Annual Kailua Fireworks
This spectacular 4th of July event in Oahu is sure to impress all in attendance. The celebration begins with an acrobatic air show followed by the Marine Corps Forces Pacific band.
After these wonderful performances, the fireworks take place. There is free parking and a shuttle service available for this event.
Visit the Kailua Fireworks Website for more information.
4th of July at Hukilau Marketplace
Located on the North Shore of Oahu, in Laie, The Hukilau Marketplace hosts a fun day of celebration.
If you are looking for ways to spend the 4th of July on the Hawaiian islands, this does not disappoint. The day has lots of food, live music, fireworks, and free games during this special summer season.
This is an exciting way to celebrate the 4th of July on Oahu. It is free to attend, so it is one of the best free things to do in Oahu in July.
Check the Hukilau Marketplace Website for more information.
Oahu North Shore 4th of July Festival
Visit Haleiwa Beach Park to check out the North Shore 4th of July Festival. The festival starts in the morning and continues throughout the day with food vendors, a vintage car show, live music, bouncy castles, hula, face painting, robotics competition, and food-eating contests.
At the end of the day, there will be a fireworks show to cap off the festival. It is another one of the best July celebrations on Oahu, perfect for your summer vacation.
Visit the North Shore Chamber of Commerce Website for details.
For more information, check out How to Spend the 4th of July in Hawaii.
Honolulu Museum of Art Summer Nights
This exciting event hosted by the Honolulu Museum of Arts allows for some fantastic exploration.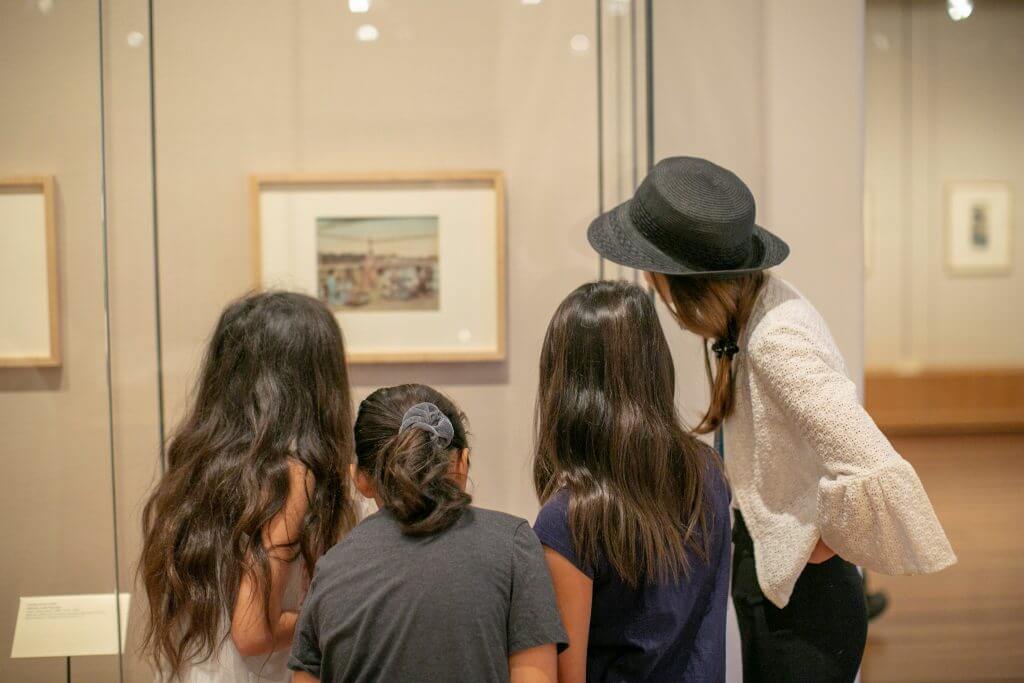 This event gives you the chance to explore the grounds and the art after hours. There is a DJ and live music pop-up bars. You get to see local arts and more fun activities for a memorable experience.
Hungry? They will also offer delicious appetizers to munch on while you explore the art and culture.
Visit the Honolulu Museum of Art Website for more.
Ohana Day at Turtle Bay
This is an exciting event that takes place at Turtle Bay Resort. There will be many fun activities, live entertainment, and local vendors in attendance. Check out the Hawaiian-made crafts, prizes, and free giveaways.
If you are hungry, there are a wide variety of food booths and vendors to choose from.
Ohana Day at Turtle Bay ends with a beautiful fireworks display. You won't want to miss this exciting event.
Check out the Turtle Bay Website for more information.
Book a Family Photo Shoot
Whenever we travel to Hawaii, we almost always book a family photo shoot with Flytographer. They are super easy, affordable, AND it guarantees that I'll be in some photos. You can get $25 off if you book through this link or use the code HAWAIITRAVEL.
Screen on the Green Waimea Valley
Check out this amazing event open to the public. If you are a movie buff, this is the event for you. Waimea Valley offers a series of outdoor movie nights suitable for the whole family.
Featuring new and classic films, this open-air movie event is a great way to enjoy a night outdoors.
This is one of the best outdoor activities for your July weekend on this Hawaiian island.
Visit the Waimea Valley Website for more details.
Annual Waikīkī Steel Guitar Festival
This festival is a great one for music lovers to attend. There are two performances taking place on the Royal Hawaiian Shopping Grove Stage.
With close to a dozen Steel Guitar Musical artists playing, you are sure to enjoy this exciting annual festival.
Visit the Waikiki Steel Guitar Fest website for more details.
Prince Lot Hula Festival
On the 3rd weekend in July, the Prince Lot Hula Festival takes place. There are lots of events happening during this celebration it is tons of fun to see!
There are no hula competitions, but rather a place to celebrate hula and have some fun!
If you are visiting Hawaii in July, you will love the Prince Lot Hula Festival!
Learn more details HERE.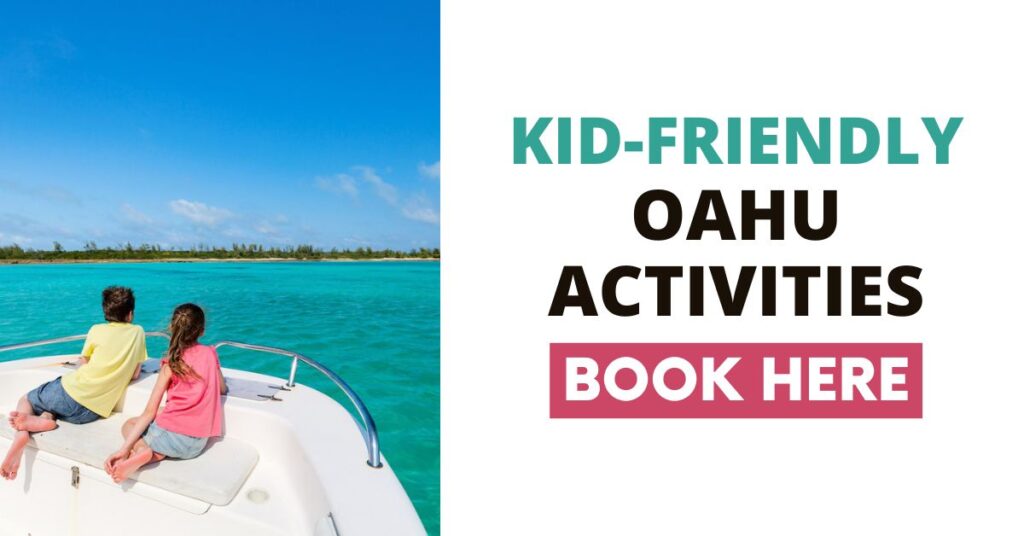 Top 10 Attractions on Oahu in July
There are several different attractions on the island of Oahu to choose from. With so many fun and exciting activities, you won't be in a shortage of things to do when you visit Hawaii in July.
Whether you are looking for things to do with kids, romantic excursions, or great beaches, there is something on Oahu for everyone during this peak summer season.
1. Snorkeling
There are several locations on Oahu to go snorkeling, but one of the best is Hanauma Bay. The bright coral reef is something you are going to want to see. Be prepared to meet rays, turtles, and tropical fish.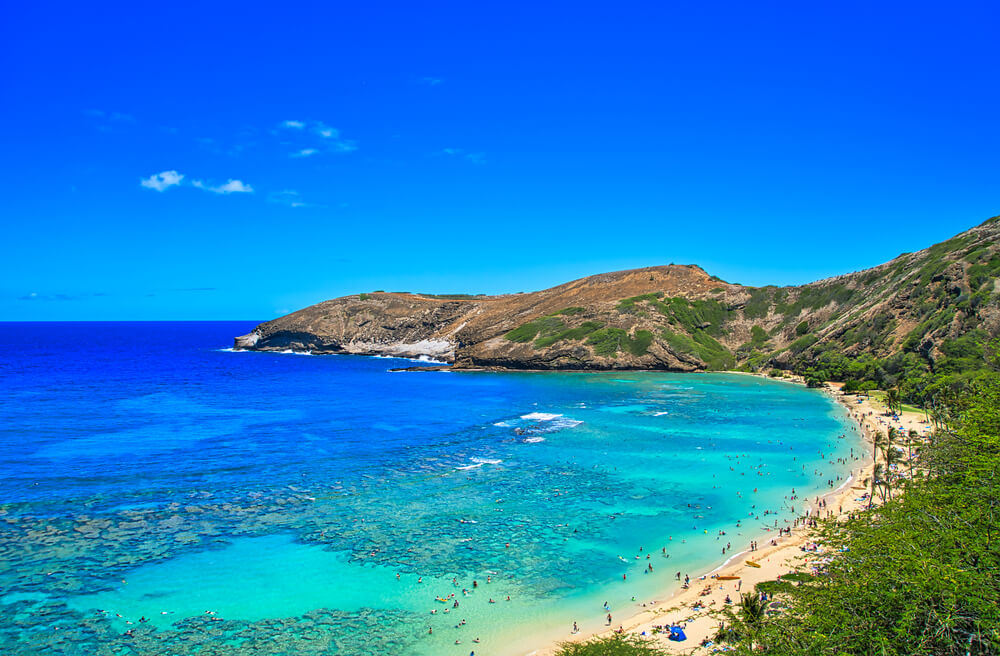 At Hanauma Bay, you will also see water plants, stunning coral, and more. The pristine, crystal clear waters provide so many chances to enjoy a snorkeling adventure.
2. Waimea Valley
With nearly 2,000 plants and beautiful wilderness, Waimea Valley is a great place to spend a day. This little piece of paradise has hiking trails, parks, botanical gardens, waterfalls, and more.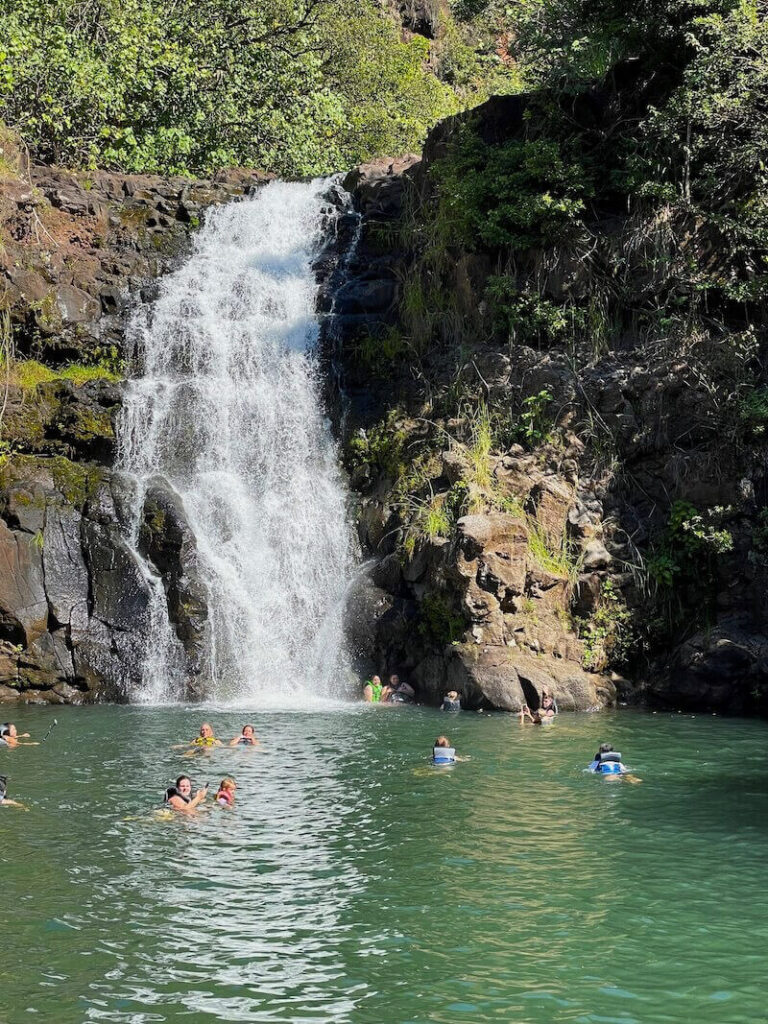 Take the opportunity to explore some archaeological sites while at Waimea Valley. There are many to enjoy.
Take a stroll, go swimming, or just enjoy the wildlife and scenery.
3. Secret Island Beach
Located on Kaneohe Bay at the Kualoa Ranch, Secret Island Beach is gorgeous. This is the most ideal place to sit back and enjoy the amazing summer weather on Oahu.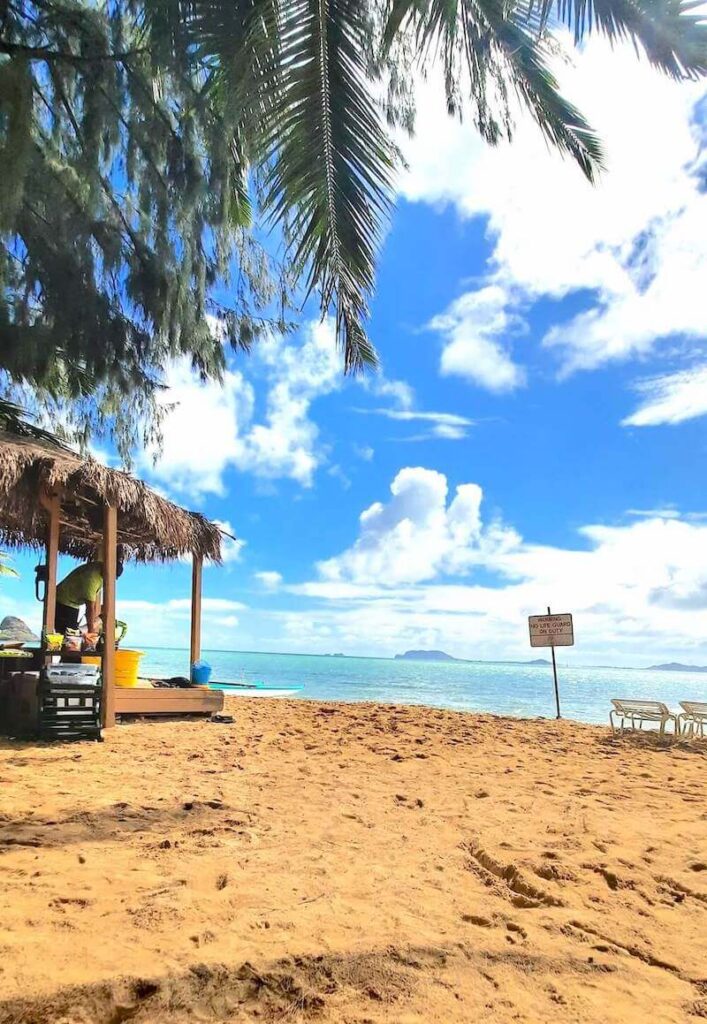 If you want to participate in some water sports, there is everything from canoeing to kayaking. If you would rather spend the day in the sand, play some ping pong or volleyball. The possibilities are truly endless and exciting.
This beach is a popular one, so it is important to note that visitors are limited to 3 hours at a time. The Hawaii weather here is absolutely gorgeous, and one of the best beaches on all the islands.
4. Iolani Palace
This Palace is a stunning example of elegant "American Florentine" architecture. Iolani Palace was once home to the Hawaiian Kingdom's final two monarchs and is filled with furniture, artifacts, and decor from the late nineteenth century.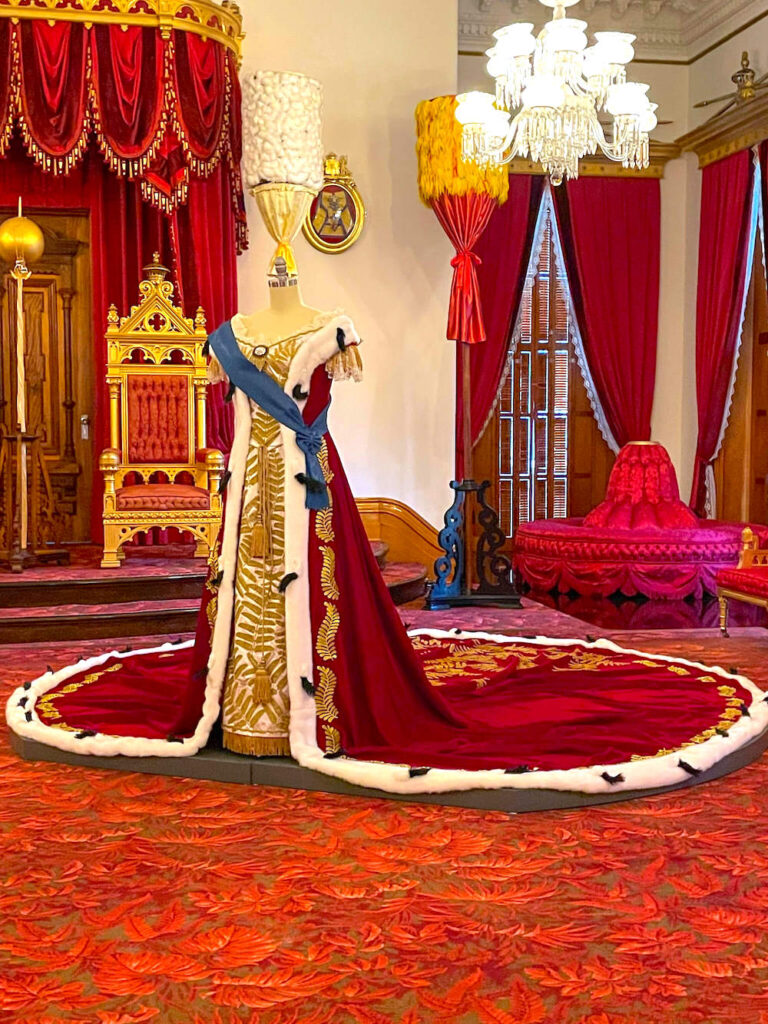 Take a walk around Iolani Palace and look inside the last days of the Hawaiian Monarchy. It is a nice activity when there is hot weather outside, and you need to take a little break.
5. Makapu'u Lookout and Lighthouse Hike
This hike provides spectacular, all-encompassing views of the east and south shores.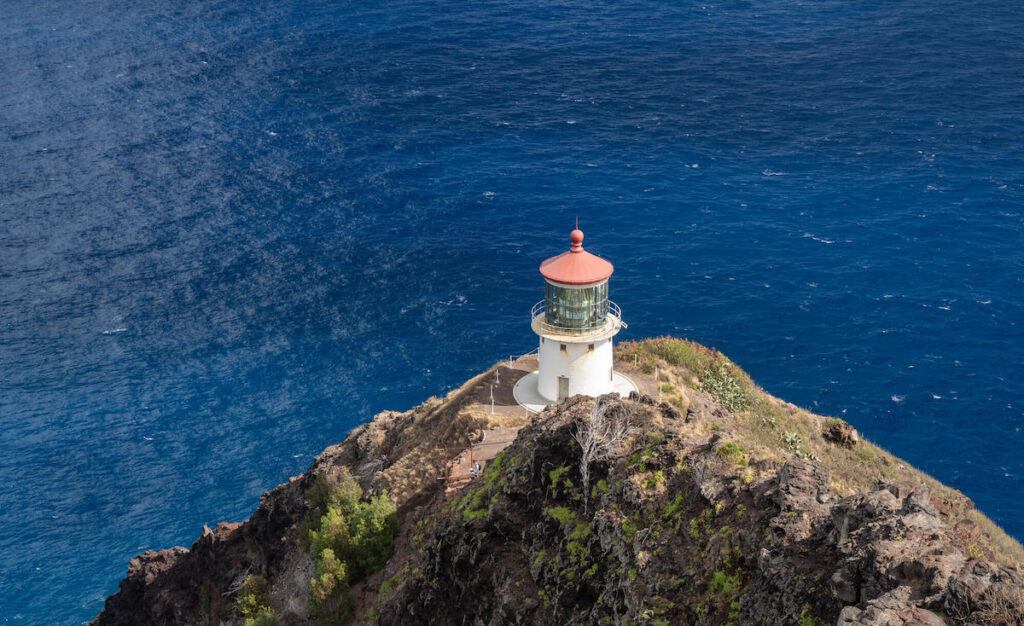 Located on the southeast corner of Oahu, you can simply pull off the road at the lookout or choose to walk the paved path to the lighthouse. The lighthouse gives you are more elevated position to see more of the beautiful views.
While on this hike, it is possible to see Maui, Molokai, and even Lanai on a clear day. Check out the sunset or sunrise from this location, and you are sure to enjoy it.
Because the average temperatures are quite high in Oahu during July, you will want to do this hike in the early morning to have warm weather so you don't get overheated.
6. Polynesian Cultural Center
While in Hawaii it is probable that you want to immerse yourself in Hawaiian heritage and culture. A visit to the Polynesian Cultural Center will do just that.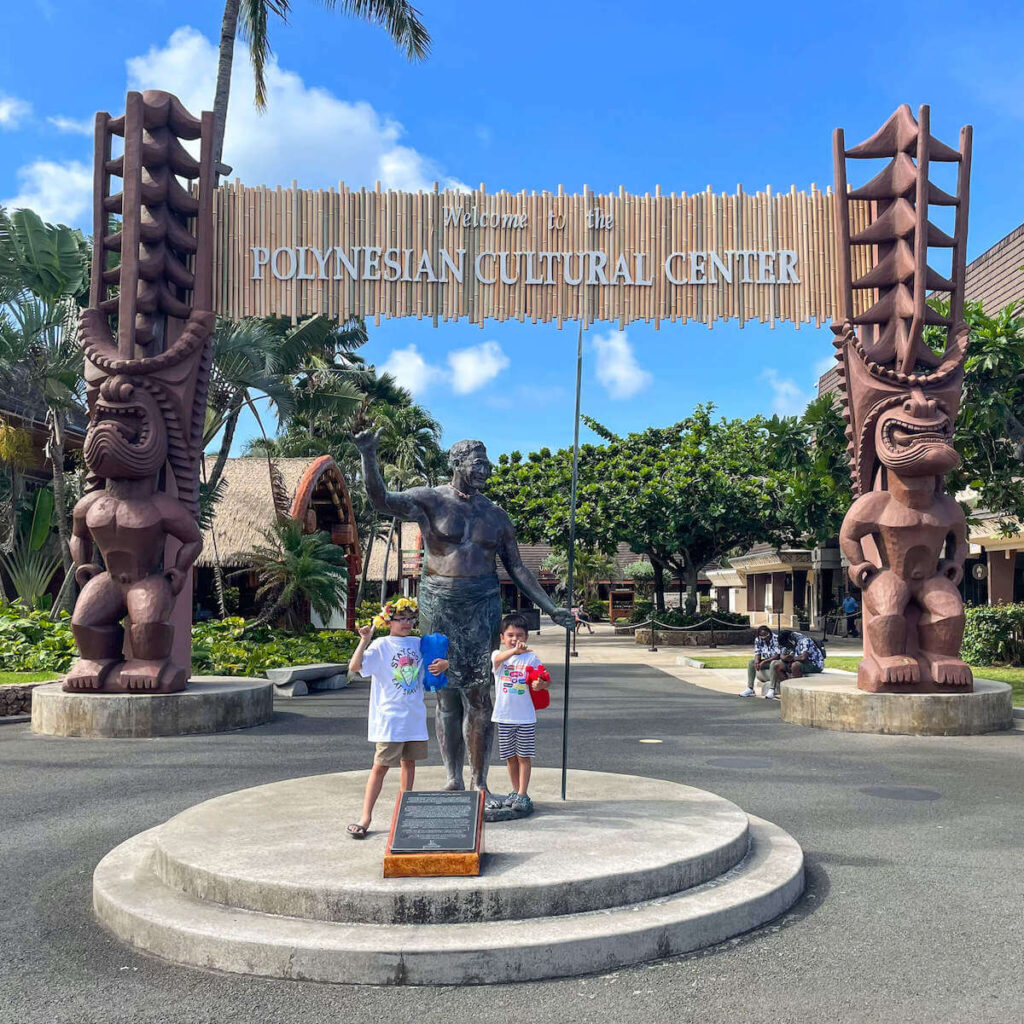 Take a taste of traditional Hawaiian culture with an authentic Hawaiian luau. You can also journey through historic and modern Polynesia, taking you through six different regions.
There are also a variety of food vendors at the Hukilau Marketplace to enjoy too.
Here you will see performances, demonstrations, spear-throwing, and more. The Polynesian Cultural Center is a must-visit on Ohau.
7. Shark Diving
If you are feeling brave and daring, check out shark diving in Oahu. This experience is not only exhilarating and adrenaline-inducing, but it is magical in and of itself.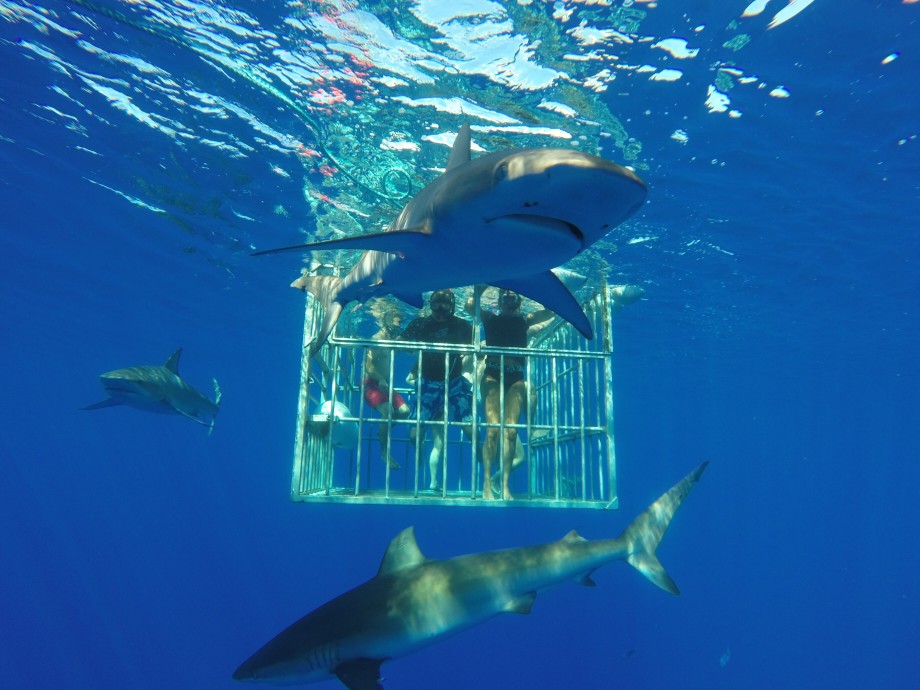 You will be submerged underwater, protected by thick iron bars. Getting an up-close look at the Sharks is an exciting experience.
There are several shark diving opportunities on the island. Some are even able to be experienced without a cage. No matter what you choose, safety is the biggest priority.
Because this is peak tourist season, you'll want to book early if you plan to add this to your July celebrations when you visit!
8. Ziplining
If you are looking for a thrilling experience, check out some of the awesome ziplining options available in Oahu.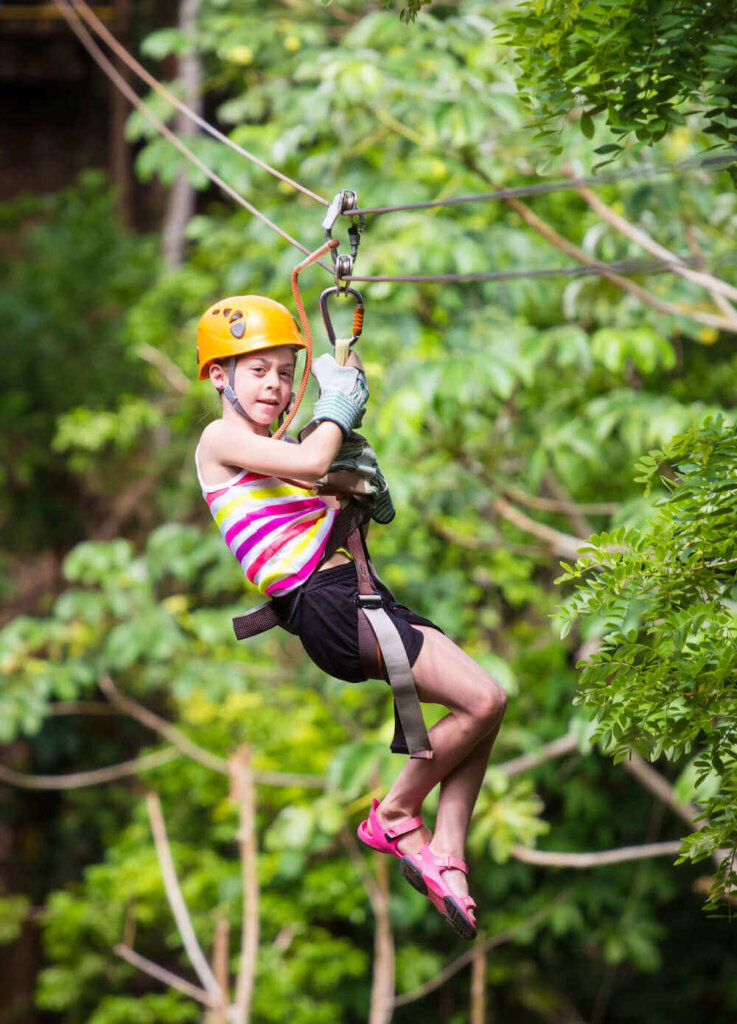 There are so many different options to choose from. There are zip lines that start at 152 meters and go all the way to 730 meters long.
Oahu is surrounded by a large amount of jungle, so there is far more than one location to try a ziplining experience.
Soar above the beautiful Island of Oahu on an exciting ziplining tour. You are sure to enjoy it.
Ziplining is definitely something you want to do when visiting Hawaii, especially with the stunning July weather!
9. Sunset Boat Tours
Sunset cruises are great for couples, families, and even friends. This can be a romantic experience for those looking to celebrate their relationship. These cruises have live entertainment, delicious food, and pristine views.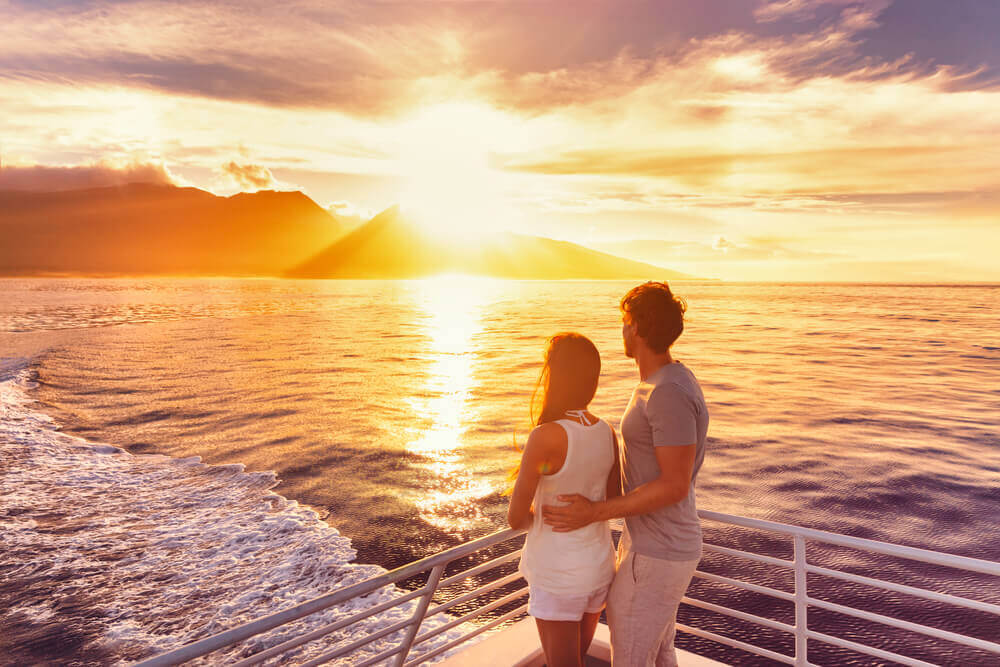 Cruise along the Pacific Ocean and watch the sunset, all the while enjoying a delicious meal. Don't forget to take pictures; you are going to want to make sure you remember this experience.
Many of these tours take off from Waikiki Beach, making it perfect since hotel rates are usually cheaper when visiting Hawaii in July there too!
10. Jet Skiing
There is no better place to take a jet ski adventure than Oahu. Even if you have never been on a jet ski before, you are sure to enjoy your experience.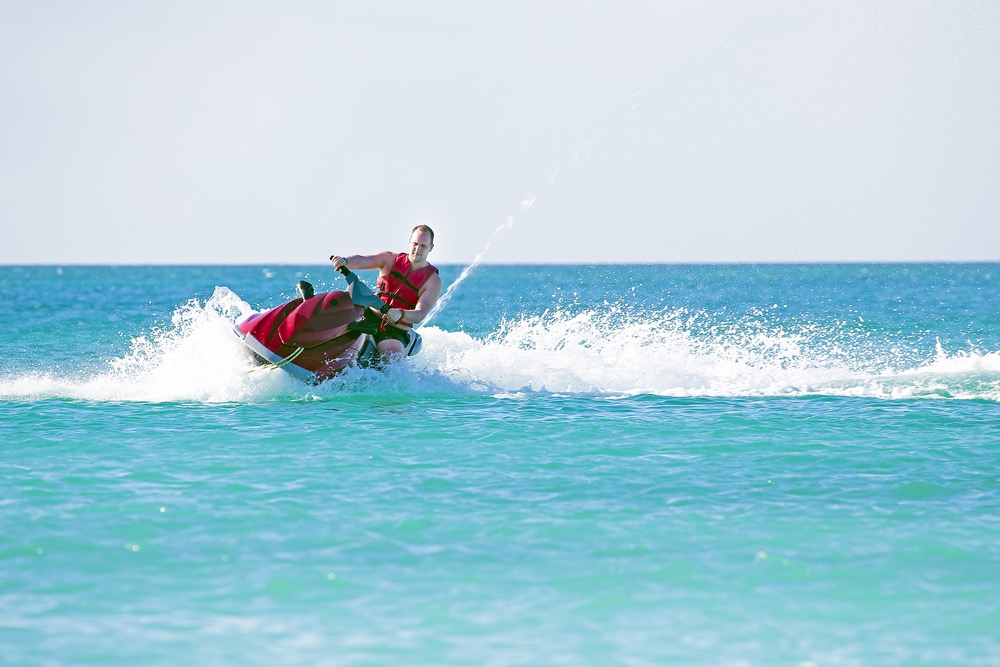 There are several jet ski rental facilities all over the island. This makes it easy to experience this adventure without having to travel too far.
For beginners, make sure that you book an experience that includes a tutorial prior to hitting the water. This will ensure that you are safe and informed.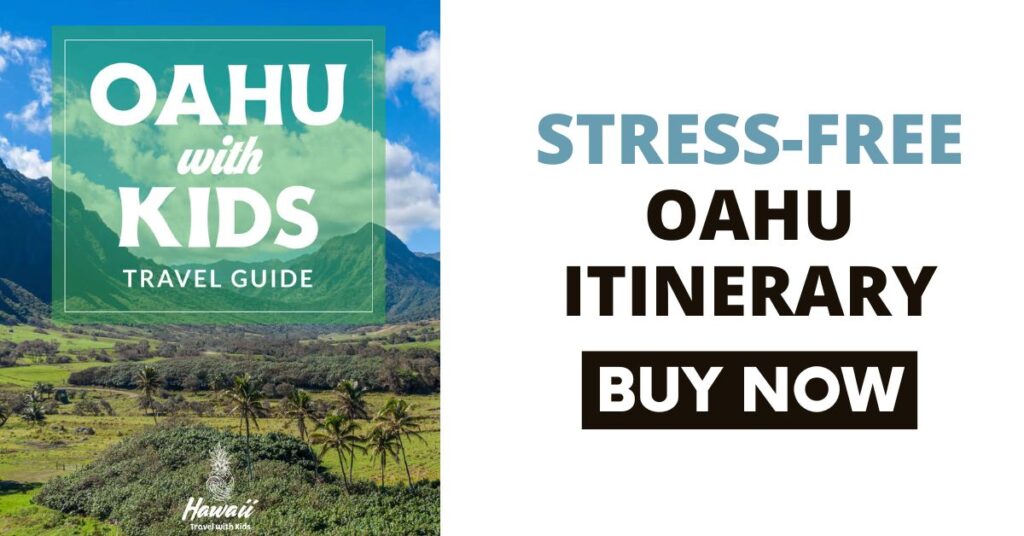 Visiting Hawaii in July FAQs
Is July a good time to go to Oahu?
Yes! Visiting Hawaii in July on the island of Oahu is such a fun time. There are plenty of events happening during this month, it will be the perfect summer vacation. The average temperatures are around 88 degrees, making it perfect Hawaii weather.
Is Oahu humid in July?
It is always humid when you visit Hawaii, and July is no exception. You can typically expect 75% humidity in July.
How rainy is Hawaii in July?
You won't have to expect much rain in Oahu in July. It is usually perfect summer weather on all the islands during this peak season!
Is July a busy month for Hawaii?
July is the peak summer season for Hawaii. There are more events happening during this time, and the average temperatures are so amazing everyone wants to visit Hawaii during July. Hawaii hotel rates do tend to be higher during this time compared to mid-April.
Oahu Hawaii in July Wrap Up
Visiting Oahu in July is a great way to spend a vacation. If you are looking for some great beaches, amazing food, and more, you won't be disappointed.
Celebrate the 4th of July in Oahu. Your experience will be like none other. With so many exciting events happening in July, you are going to want to book your trip soon.
Visiting Hawaii in July is filled with a few summer holidays and July celebrations worth enjoying. Plus, the average temperature is so lovely, and no rain showers are expected; it will be perfect for your summer vacation!