Are you thinking about planning a trip to Oahu in September? Find out some of the best things to do in Oahu in September that are worth adding to your itinerary!
This list of things to do in Oahu in September contains affiliate links which means if you purchase something from one of my affiliate links, I may earn a small commission that goes back into maintaining this blog
There are a lot of things to do in Oahu in September. From the exciting events to the fun attractions, this beautiful Hawaiian Island has something for everyone.
Planning a trip to Oahu in September doesn't have to be complicated. No matter the reason for your visit, you are sure to enjoy the entire experience, especially since there are so many things to do on the island.
The weather in Oahu in September makes for a great visit. Once the fall season begins, you are sure to enjoy a retreat to warmer spots. September may be the best month of the whole year to take a Hawaiian vacation.
Don't have time to read a bunch of Hawaii blog posts and reviews? Here are some of our top picks for visiting Oahu.
Popular Oahu Tours/Activities
Favorite Oahu Resorts/Hotels
Want to Rent a Car in Hawaii?
One of the best places to rent a car in Hawaii is Discount Hawaii Car Rental because they get the best rates from top national companies like Alamo, Dollar, Thrifty, Avis, Enterprise, Budget, and Payless.
Want to skip all the planning and just access my detailed Oahu Itinerary complete with daily schedules, kid-friendly activities, and travel hacks? Click the button below.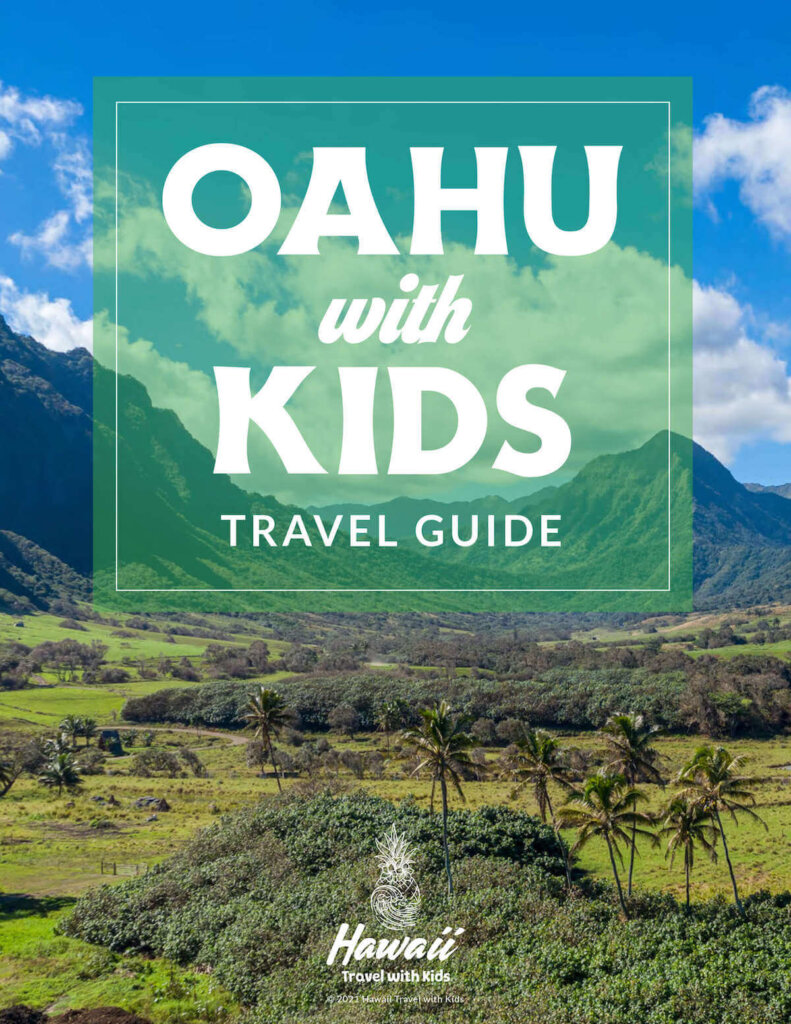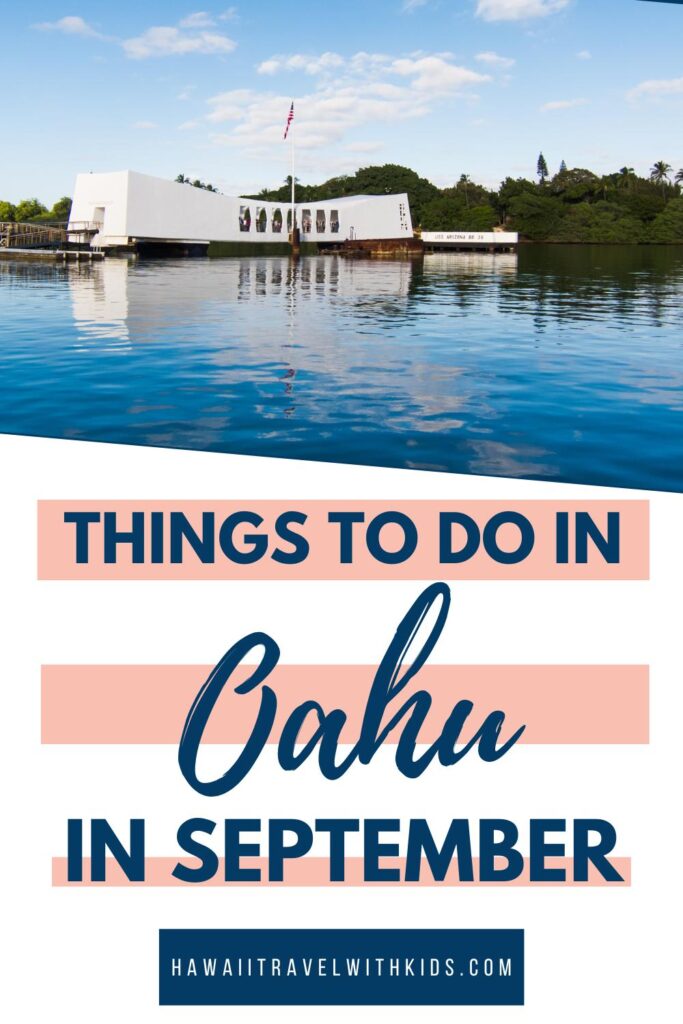 Oahu Weather in September
The weather in Oahu in September is wonderful. The month of September sees summer's end; however, the temperatures in Oahu will remain warm.
If you are hoping to have a beach vacation in September, Oahu is a great choice. In fact, September provides some of the nicest ocean temperatures of the entire year.
Fall in Oahu usually means that Oahu is heading into its rainier season. While this is true, September is still one of the drier months on the island.
Temperatures in Oahu in September
The average daytime Oahu temperature in September is still warm, remaining in the mid to high 80s. The lows stay within the range of 72 degrees Fahrenheit.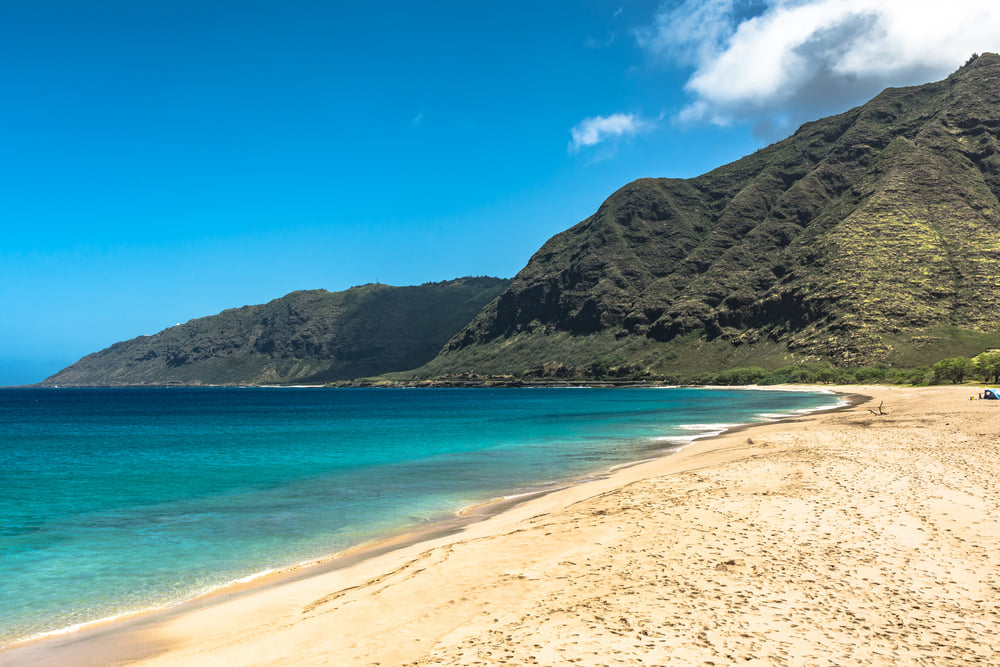 These temperatures absolutely mean that a beach day is likely.
Weather in Honolulu in September
There are not many rainy days on the island in September. This is great news for those hoping to participate in some activities outdoors.
With great temperatures and warm ocean temperatures, visiting a beach is a must.
For more information, check out what it's like to visit Hawaii in the fall.
Things to do in Oahu in September
September is a wonderful time to book your vacation to Oahu. This is because the costs begin to lower and there aren't many summer crowds anymore either. This makes the events and festivals a lot less busy.
The month of September comes with warm ocean temperatures, great weather, and festivals and activities to take part in.
Booking a vacation to Oahu in September is sure to be a treat.
While visiting Hawaii in September, here are all the fun things to do during this month!
Aloha Festivals
There are tons of fun Aloha Festivals in Hawaii in September. To start it off, they have a Royal Court Investiture and Ceremony that is fun to watch.
This Aloha Festival takes place on Oahu out of all the other islands.
Check out their website for more information.
Okinawan Festival
This annual festival started in 1982. To celebrate Hawaii's Okinawan culture, this festival features local food, live performances, and more. If you want to get some cultural education, this festival provides all kinds of experiences and exhibits.
Visit the Okinawan Festival website for more information.
Annual Honolulu Intertribal Powwow
This festival takes place at the Bishop Museum in Honolulu. This amazing celebration of indigenous traditions is a great experience for everyone. Hundreds of people gather to participate through dance and music.
Visit the Bishop Museum Website for more information.
Annual Waikiki Hoolaulea
This exciting event is a must-attend in Oahu in September. This is the best time to visit Honolulu and check out Kalakaua Avenue.
This event features art, music, food, beer, live performances, and so much more.
Check the website for more information.
Annual Floral Parade
Celebrate the annual floral parade with flowers, horses, marching bands, and more. This legendary parade is an iconic activity to participate in during September.
This Floral parade celebrates Hawaii's gorgeous culture and history, and you won't want to miss it when visiting Hawaii.
Book a Family Photo Shoot
Whenever we travel to Hawaii, we almost always book a family photo shoot with Flytographer. They are super easy, affordable, AND it guarantees that I'll be in some photos. You can get $25 off if you book through this link or use the code HAWAIITRAVEL.
O Ke Kai Series
This festival is all about Hawaiian Canoes. Celebrate Hawaiian history with intensive workshops about the Hawaiian Canoe and learn about their care and restoration.
There will be several exhibits to enjoy. One of the most iconic exhibits is the outrigger canoe called "Kalele," which is situated at the entrance to the festival.
Learn more at the Outrigger Reef Website.
Waimea Valley Kalo and Awa Festival
Head to Waimea Valley and enjoy learning about kalo! You will get some samples of kalo and try some kava tea too.
There will be a fun ceremony, local music, and hula dancers.
Check the Waimea Valley website to learn more.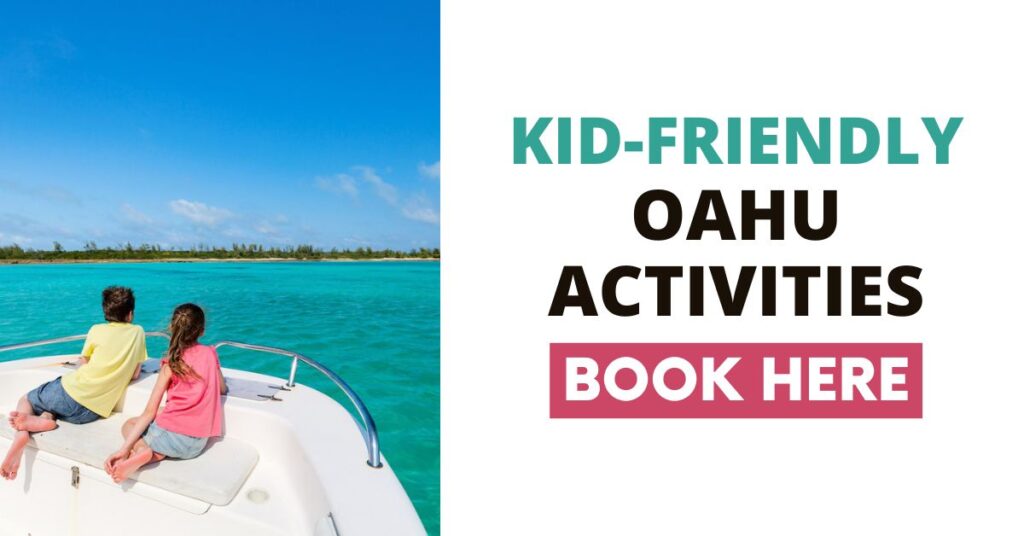 Top 10 Attractions on Oahu in September
There are so many fun things to do in Oahu, Hawaii, in September. With so many fun attractions to choose from, you are guaranteed to enjoy a wonderful Hawaii vacation.
Whether you spend a day at the beach, take a hike, or enjoy another attraction, with so much to choose from, you will not be bored.
1. Attend a Luau
An authentic Hawaiian luau is a wonderful way to experience an abundance of Hawaiian culture all in one place.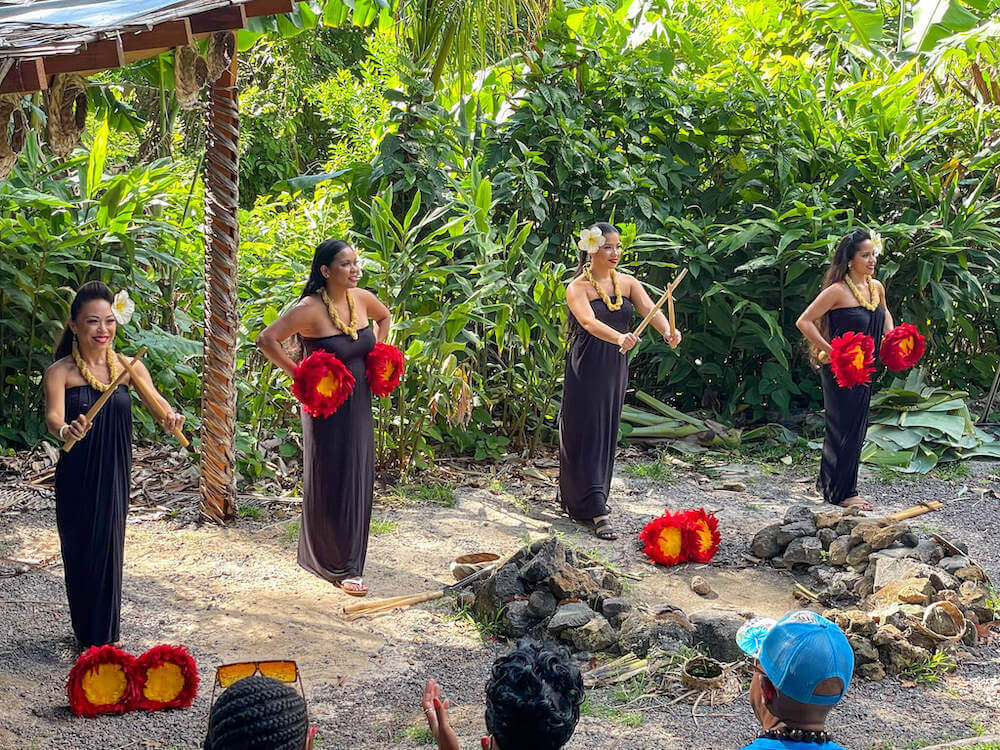 You can find several family-friendly events all around Hawaii. Luaus are hosted at several different locations all across Oahu. My favorite Oahu luaus include Toa Luau and the Experience Nutridge luau.
No matter what luau you and your family choose to attend, you are sure to have the experience of a lifetime.
2. Honolulu Zoo
Located in Waikiki, this amazing zoo is over 42 acres of animals and plants. This is a great thing to do in Waikiki in September.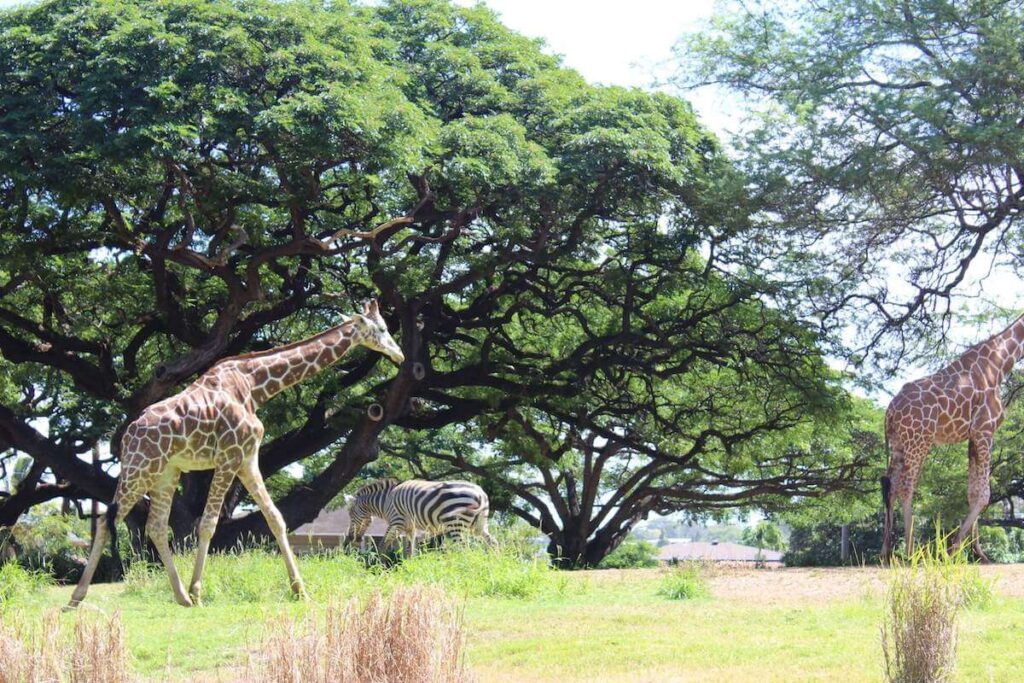 There are so many incredible things to do and see at this fabulous zoo located in Downtown Honolulu. They have several different animal species to see here.
There are also some exciting activities offered at the zoo in the warm weather. For example, Snooze at the Zoo and the Twilight Tour are just two fun things your family can participate in without the summer crowds.
The Honolulu Zoo is a must-visit. In fact, it's one of the best things to do on Oahu with kids.
3. Pearl Harbor National Memorial
This is a very important monument located on Oahu. The Pearl Harbor National Memorial offers the chance to learn more about the historic attack on Pearl Harbor.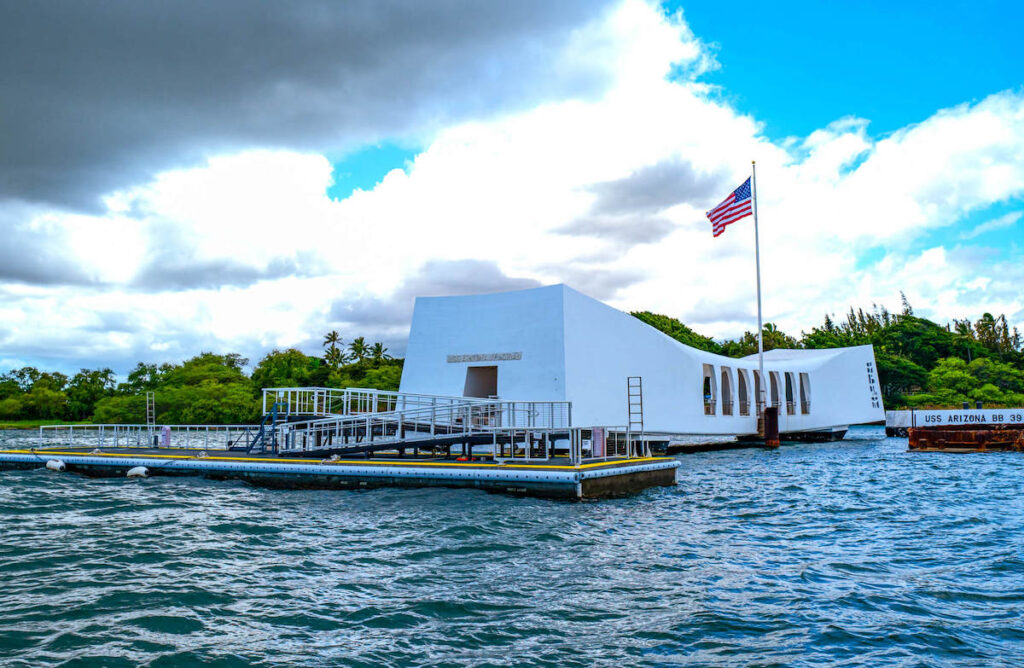 Visit the USS Arizona Memorial to pay your respects, Join the Be A Ranger Program, and more.
These programs also explore the traditions and history of Hawaii. This is a great opportunity to teach your kids more about the significance of the attack and its impact on history.
If you visit Oahu, this is a must.
4. Waikiki Beach
Nestled on the South Shore of Honolulu, Waikiki Beach is a must-visit while in Oahu. The sands are a gorgeous, powdery white color. Truly a sight to be seen.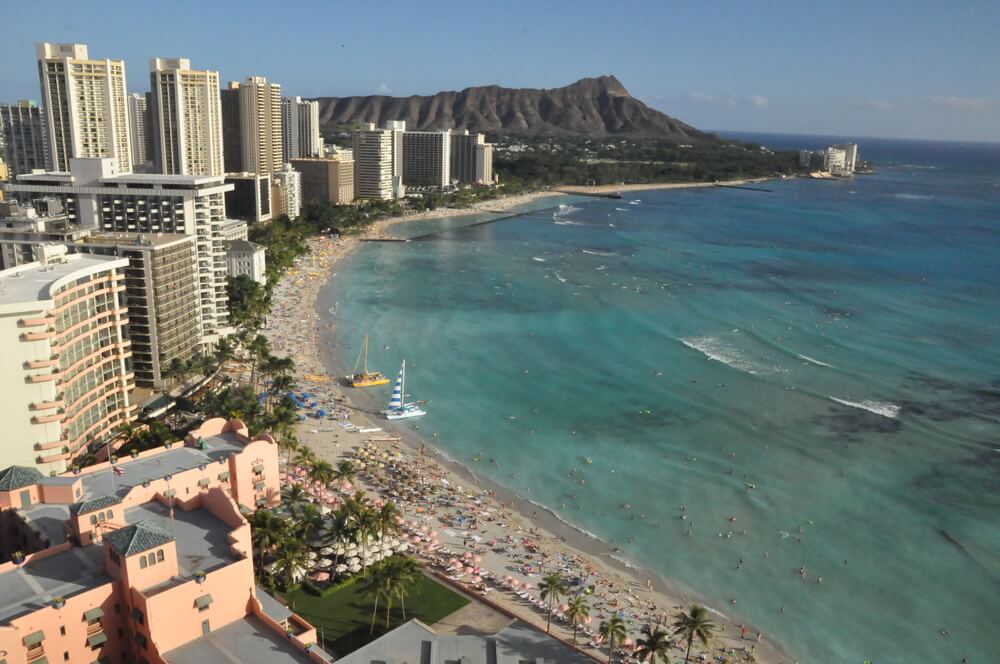 There are several attractions and restaurants nearby this beautiful beach. Whether you decide to soak in some sun or take a dip in the stunning turquoise-blue water, you are sure to enjoy your experience here.
5. Polynesian Cultural Center
This is a great place to discover how rich the Polynesian culture is. This living museum has 8 simulated tropical villages and more.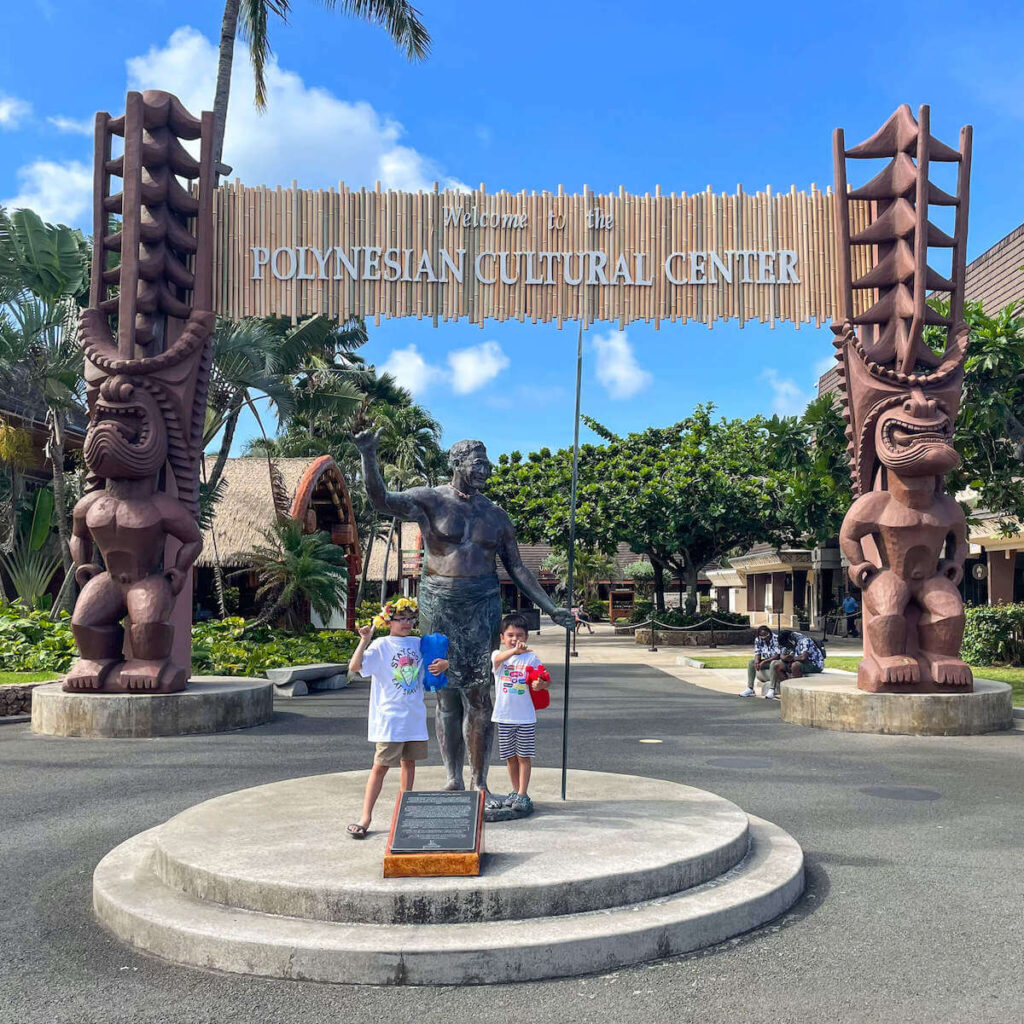 Check out their guided tours, sample some local foods, watch live cultural presentations, and more. Here you can observe a Maori Warrior dance, the Haka, and learn more about its significance to Polynesian culture.
While at the Polynesian Culture Center, you will learn a lot. Try a hula lesson or play with native instruments; the sky is the limit.
6. North Shore Stables
Book an amazing tour with North Shore Stables and make amazing long-lasting memories. This awesome stable in Oahu offers guided horseback tours and lessons for beginners of all ages.
Take a great tour through beautiful trails, or have your kids ride a pony.
If you are visiting with children 8 and over, book an Ocean Front ATV tour. These ATV tours offer stunning views of working farmlands, tropical oceans, and the Waialua countryside.
7. Ko Olina Lagoons
One of the best things to do in Oahu with kids is to visit the Ko Olina Lagoons. This series of four breathtakingly beautiful man-made lagoons spans 642 acres.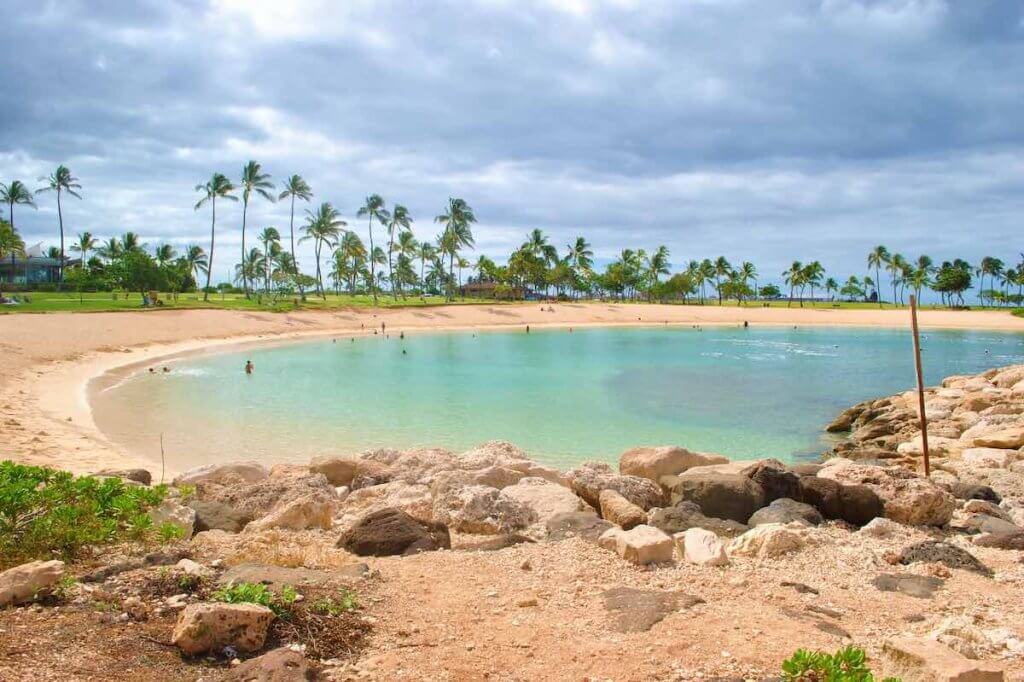 There is a gorgeous beach that offers up a protected swimming area. The waters are shallow and warm, and the beaches are backed by gorgeous palm trees.
With the warmest ocean temperatures on the Hawaiian islands, you will enjoy visiting these lagoons.
This is such a gorgeous place to visit. Just make sure to bring your reef-friendly sunscreen.
8. Sea Life Park
Sea Life Park is a great place to visit with the entire family. Known as one of the best wild animal and marine life parks in the world, everyone who visits Sea Life Park is sure to have a blast when you visit Oahu.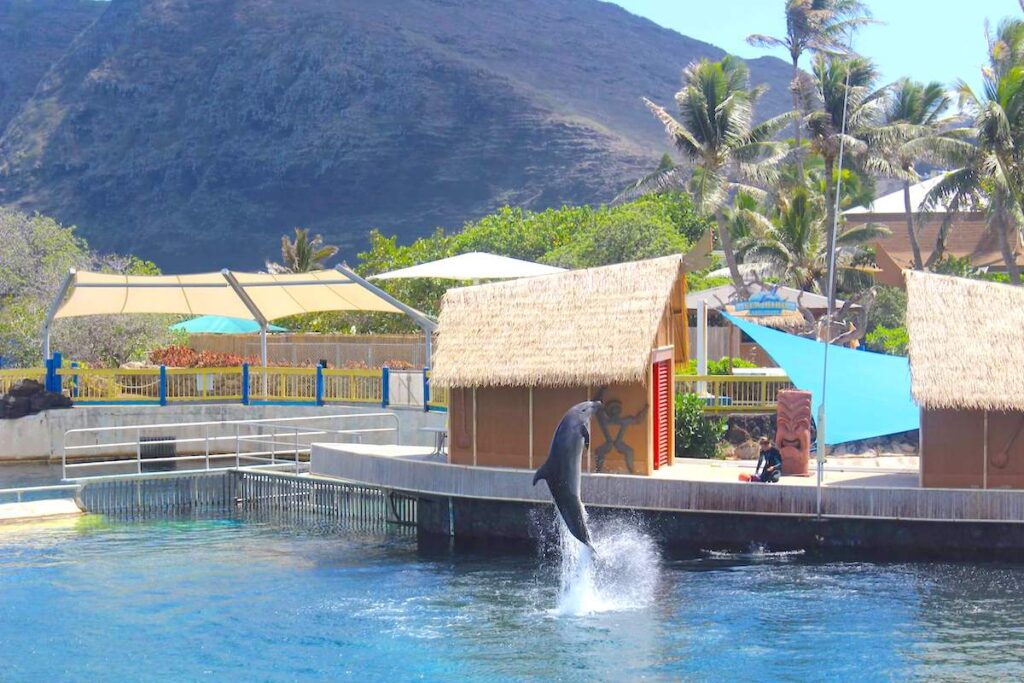 There are several different educational experiences and entertaining activities to be had at this park. With various exhibits and interactive programs, you are sure to learn a lot.
Swim with the sharks and dolphins, or check out the sea lions and the Hawaiian Reef.
No matter what you do at this gorgeous park, your experience is sure to be a good one.
9. Diamond Head
The Diamond Head State Monument is a not be missed experience while visiting Oahu in September.
The Diamond Head hike is a generally easy one to take. You will travel up the volcanic tuff cone to get breathtaking views of the Pacific Ocean and Honolulu.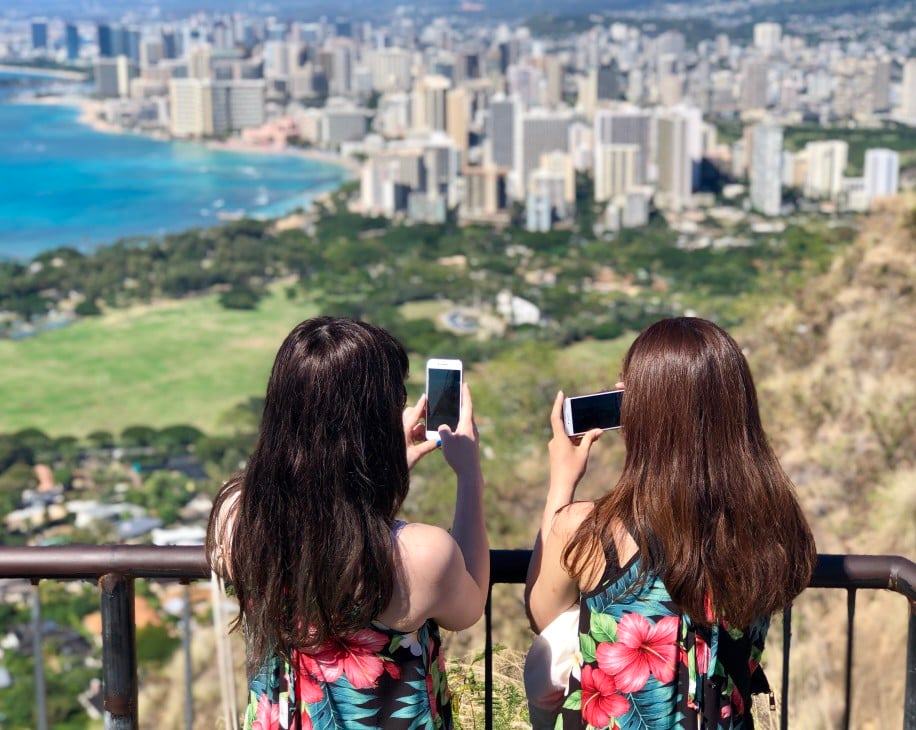 Make sure that you bring lots of snacks and water. If you want to avoid the high heat during the day, plan your hike earlier in the morning. In fact, this is a great place to view the sunrise.
10. Dole Plantation
The Dole Plantation is a great place to visit while visiting Oahu. Here you can take several different tours, learn about the history of pineapple and sample delicious foods, and more.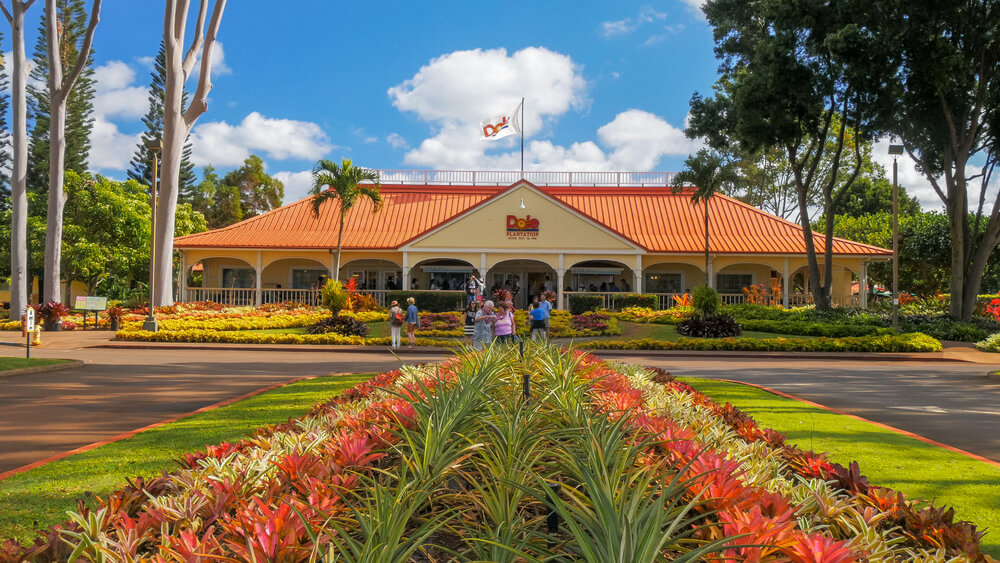 See everything that the Dole Plantation creates and how they produce all the products they offer. You are not going to want to miss this adventure. Make sure to grab a delicious Dole Whip before you leave.
Check out Things to do in Waikiki with Kids for more fun ideas.
Oahu, Hawaii in September FAQs
Is September a good time to go to Hawaii?
September is a great month for visiting Hawaii! With no too-hot weather and Hawaii hotel rates going down, you will love Oahu in September.
Can you swim in Hawaii in September?
Yes you can absolutely swim in September when you visit Hawaii. The water is nice and warm, and the Hawaii weather is perfect for a beach day!
Why is September the best month to go to Hawaii?
The Hawaiian islands are not too busy in September without the summer demands, but the weather is still super nice and pretty.
Is Oahu humid in September?
When you visit Hawaii, you will notice it is humid, and September is no different. Enjoy a beach day or other fun water sports if the humidity is hard for you!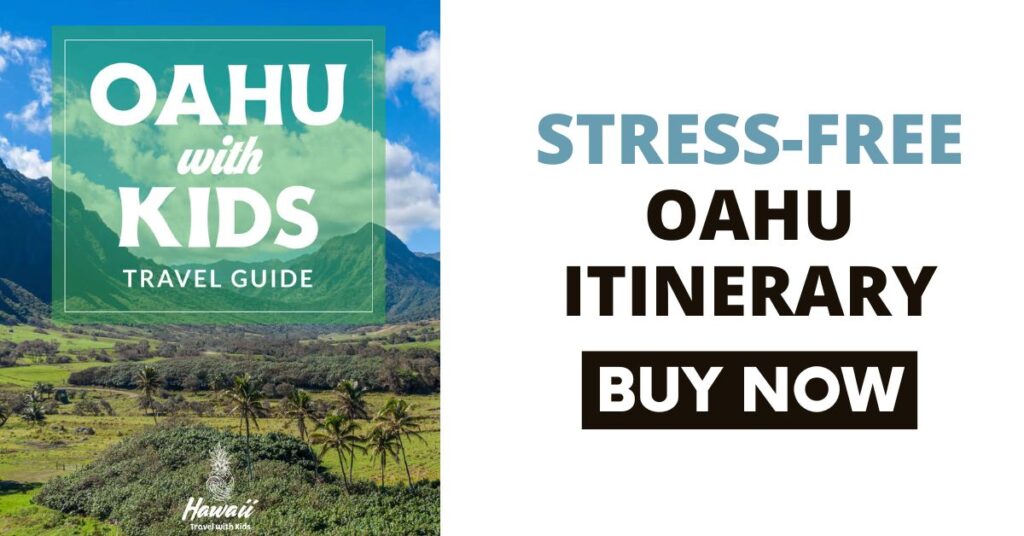 Oahu Hawaii in September Wrap Up
There are so many fabulous things to do in Oahu in September. Whether you are looking for things to do in Waikiki in September, Honolulu in September, or simply planning activities all across the island, you are sure to find something that you will love.
Start planning your Hawaii vacation today. You will not regret it. The memories, experiences, and excitement you will experience are sure to have you wanting to return as soon as possible.