Are you thinking about planning a trip to Oahu in November? Find out some of the best things to do in Oahu in November that are worth adding to your itinerary!
This list of things to do in Oahu in November contains affiliate links which means if you purchase something from one of my affiliate links, I may earn a small commission that goes back into maintaining this blog
Taking a trip to Oahu in November is a fabulous way to escape the chilly weather. Planning to visit Oahu in November, almost ensures a fantastic vacation.
There are so many wonderful things to do in Oahu in November. Whether you choose to attend one of their events, celebrate Thanksgiving in Hawaii, or soak up some sun on the beach, your vacation will be memorable.
The great news is that the Oahu weather in November is usually a lot warmer than in other locations across the world. This means that you can enjoy an adventure away from the colder climates.
Don't have time to read a bunch of Hawaii blog posts and reviews? Here are some of our top picks for visiting Oahu.
Popular Oahu Tours/Activities
Favorite Oahu Resorts/Hotels
Want to Rent a Car in Hawaii?
One of the best places to rent a car in Hawaii is Discount Hawaii Car Rental because they get the best rates from top national companies like Alamo, Dollar, Thrifty, Avis, Enterprise, Budget, and Payless.
Want to skip all the planning and just access my detailed Oahu Itinerary complete with daily schedules, kid-friendly activities, and travel hacks? Click the button below.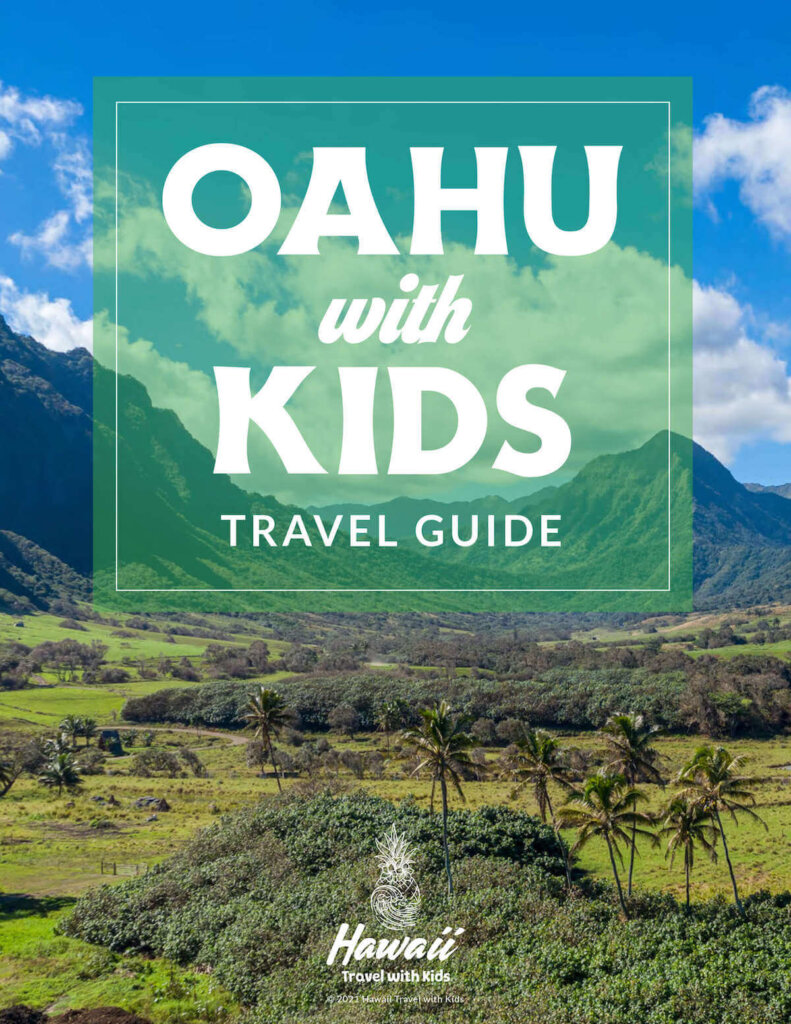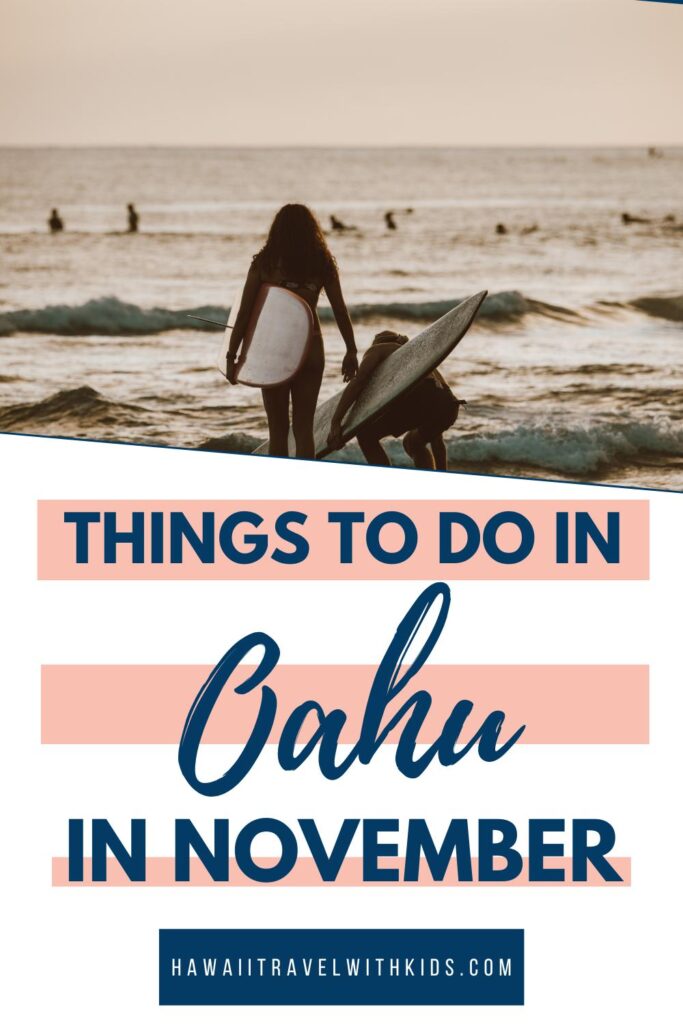 Oahu Weather in November
The weather in Oahu in November is typically warm. However, it is critical to take into account that November in Oahu can be very rainy. It is probably best to pack some rain apparel to take with you to Oahu.
While the vast majority of the rain falls throughout the evening hours, it is very possible that it can rain through the day. It is important to be prepared.
The trade winds on Oahu in November are much stronger. These stronger winds create higher waves, making them perfect for surfing.
Temperature in Hawaii in November
The average temperature in Oahu in November is typically warm. It is a good idea though, to pack a light sweater just in case.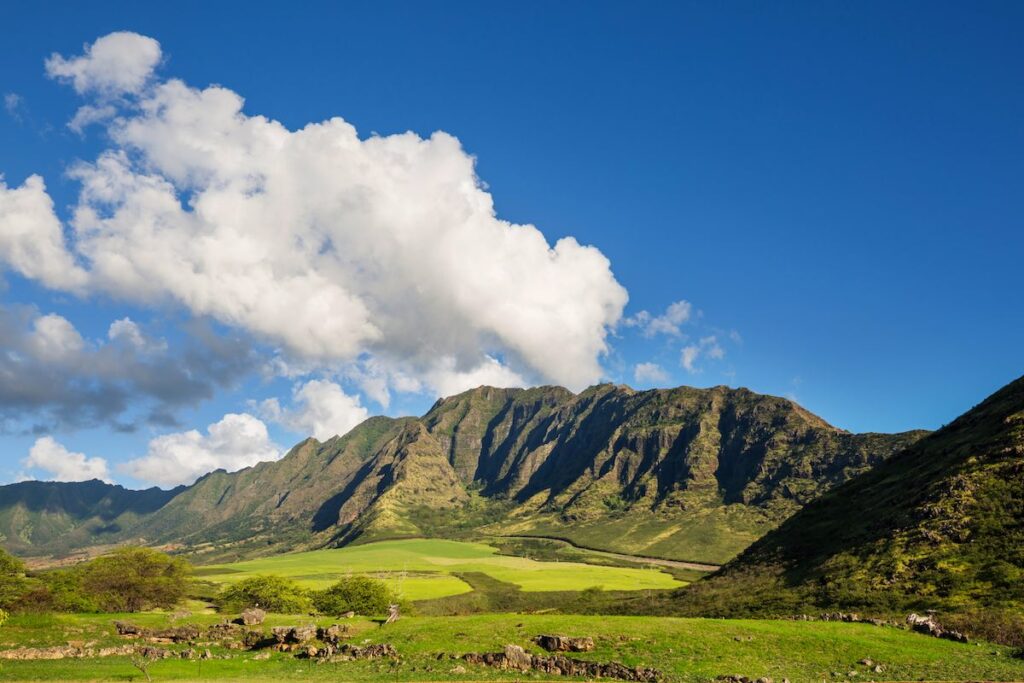 The average high temperature in Oahu in November predicts daytime highs of 84 degrees Fahrenheit. The average low temperature is approximately 70 degrees throughout the evening.
Weather in Oahu in November
The Honolulu Weather in November is sunny and warm. The sun is still out for about 7 hours a day, so you can still enjoy a beach vacation.
Oahu is a gorgeous location to visit during the month of November. Make sure to pack some light sweaters and rain gear. You will be better off if you are ready for any possible weather.
For more information check out What's it like to Visit Hawaii in the Fall?
Things to do in Oahu in November
Spending November in Hawaii is a fantastic choice to escape the cold weather.
There are so many fun and exciting events taking place in Oahu in November, so make sure to book your vacation today.
There are several events in November in Oahu. Whether you take in a Waikiki Holiday Parade, spend thanksgiving on Oahu or have a great Honolulu Thanksgiving, you are sure to enjoy yourself.
Thanksgiving in Oahu
There are several events taking place on Oahu for Thanksgiving. No matter what you participate in, there are so many exciting ways to celebrate Turkey Day on the island.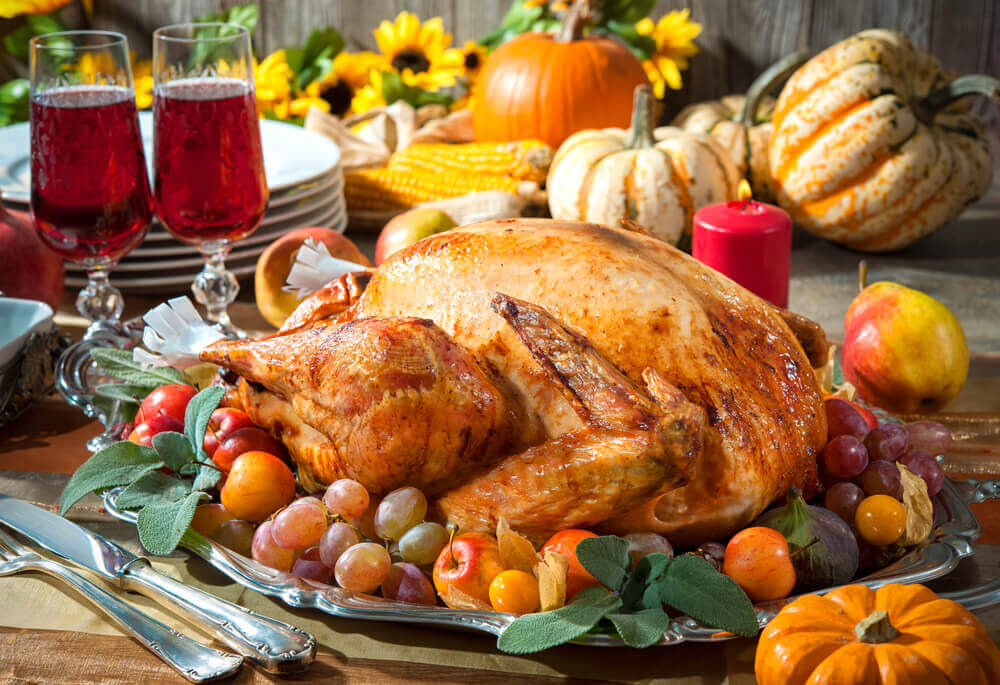 Oahu Thanksgiving Luau
Thanksgiving is a great time to attend an amazing Luau. Check out Paradise Cove. They put on a full production complete with entertainment and activities that are fun for everyone.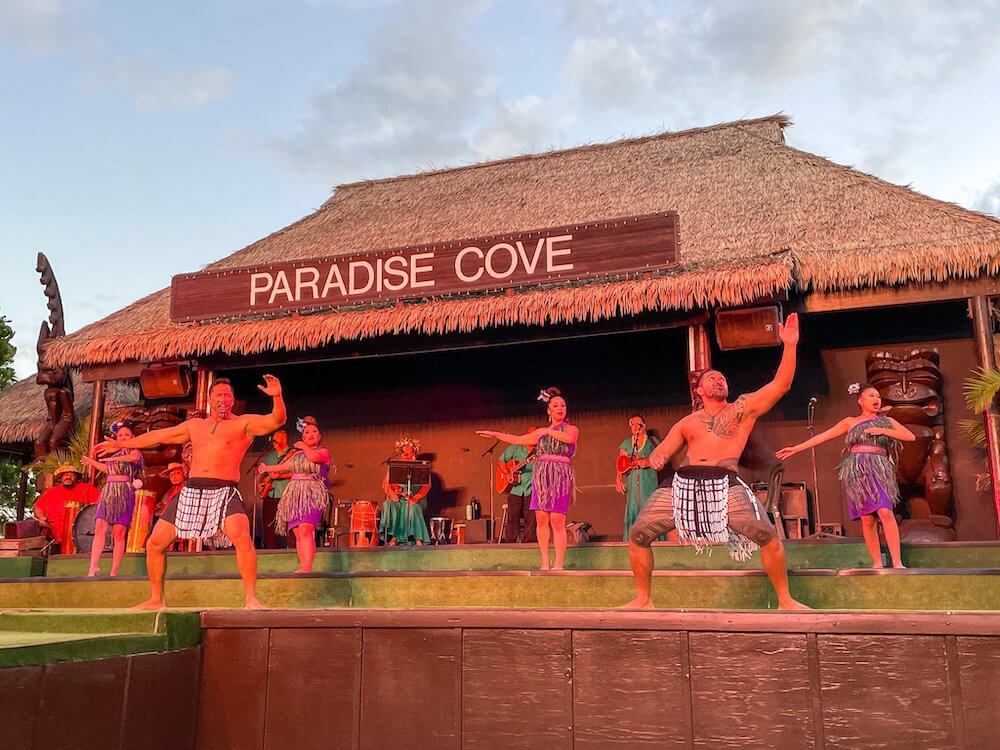 At this amazing Thanksgiving Luau, you will watch a Kalua Pork Imu Ceremony taking place. You can even play traditional Hawaiian games, listen to live music, and more.
Annual Turkey Trot
Taking place on thanksgiving morning, this annual turkey trot is a great way to burn some calories before you indulge in a delicious meal.
Take a 10-mile run around Kapiolani Park and more. Don't want to run? There is also a 5K walk available. Take part in this fun tradition and have a chance at winning some great prizes.
Check out the Turkey Trot Website for information.
Sunset Thanksgiving Dinner Tours
There are several different thanksgiving dinner tours that can be taken on the island. You can see the most gorgeous sights by taking one of these tours. Most of these tours have delicious meals provided along with drinks and more.
Check out the wide variety of Thanksgiving Dinner Tours and choose the one that works best for you.
Visit How to Visit Hawaii at Thanksgiving for more.
Waikiki Holiday Parade
The Waikiki Holiday Parade memorializes the anniversary of the attacks on Pearl Harbor as well as honors the Survivors. The aim of this event is to educate people on preserving Polynesian culture as well as this important piece of U.S. History.
The Waikiki Holiday Parade also welcomes the Holiday Season for the locals. This entire week of performances and events, as well as the months of getting ready, give students a fantastic learning experience.
Residents, visitors, and more gather from all over on the Friday after Thanksgiving to watch the parade. You will see marching bands, local bands, service bands, military units, and more.
There will also be Pearl Habor survivors, local officials, dignitaries, and more in attendance.
Visit the Waikiki Holiday Parade website for more information.
Annual Hawaii Food & Wine Festival
This amazing event takes place in various locations all across Oahu. Here you will enjoy some delicious local cuisine, fine wine, and exciting events hosted by some culinary legends.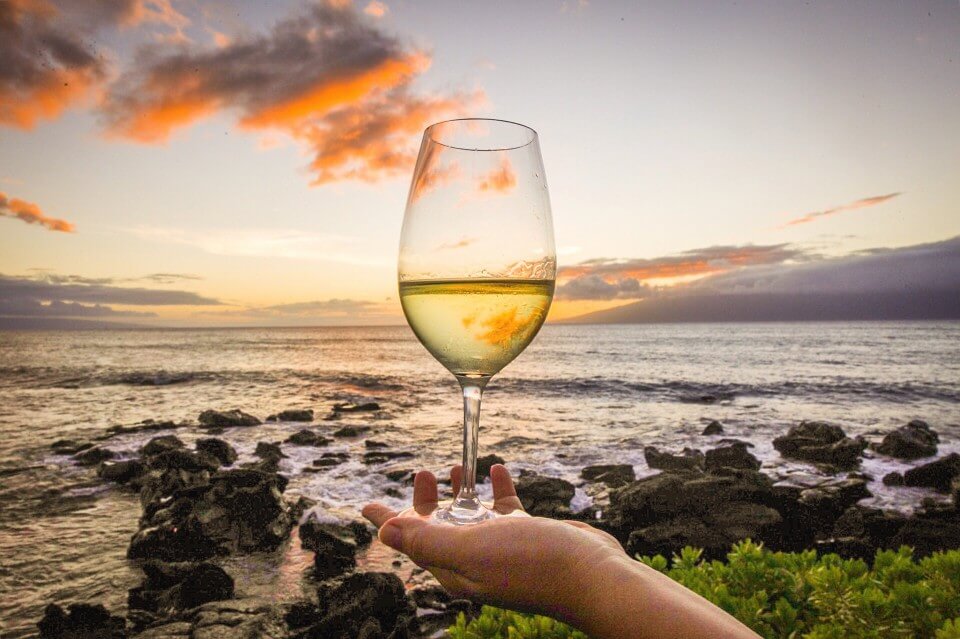 If you are a foodie, you aren't going to want to miss this exciting festival. Visit the Hawaii Food & Wine Festival Schedule for details.
Prince Lot Hula Festival
This exciting hula festival is hosted by the Moanalua Gardens Foundation. This is one of the oldest festivals that take place in Oahu.
It brings together amazing hula groups from all over the island to celebrate hula. Along with food and craft vendors, there will be cultural performances and more.
Top 10 Oahu Attractions in November
Visiting Oahu in November is a great experience for everyone. There are so many great things to do, the weather is spectacular and the sights are breathtaking. You are sure to enjoy a visit to Honolulu in November.
1. Visit the Kaneohe Bay Sandbar
Located just off the shores of Oahu, this beautiful sandbar is one of the most interesting places to visit.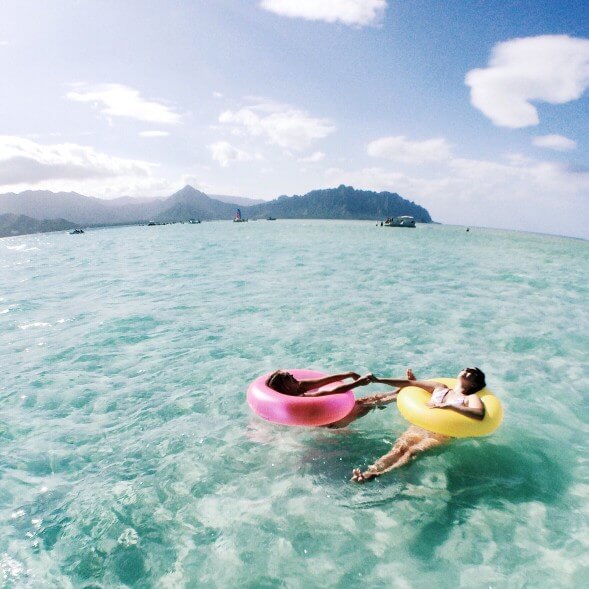 The Kaneohe Bay Sandbar is one of the largest saltwater sandbars in the entire world. It stretches 6 miles long and is the only one of its kind in Hawaii.
The Ko'olau mountains are located in the distance, creating an amazing backdrop. You can see beautiful coral reefs, fish, and more at this location.
This gorgeous place is one of Oahu's best-kept secrets.
2. The Koko Crater Railway Trail
There are so many great hikes that can be taken in Oahu, this one is best known for being an incredibly unique climb. This steep climb up an old abandoned railroad track is a great experience for everyone.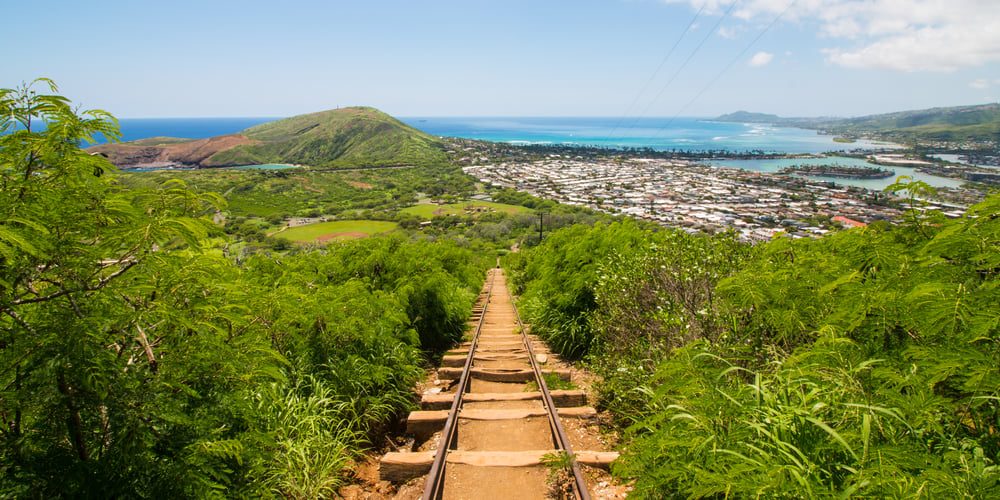 With over 1000 steps up to the top, you will want to ensure that you have some good walking shoes. Once you reach the summit you will take in some amazing panoramic views. It is totally worth the work.
3. Hanauma Bay State Park
This protected marine life conservation area and underwater park is a must-visit for the entire family. Here you will have the opportunity to experience marine life in their natural habitat.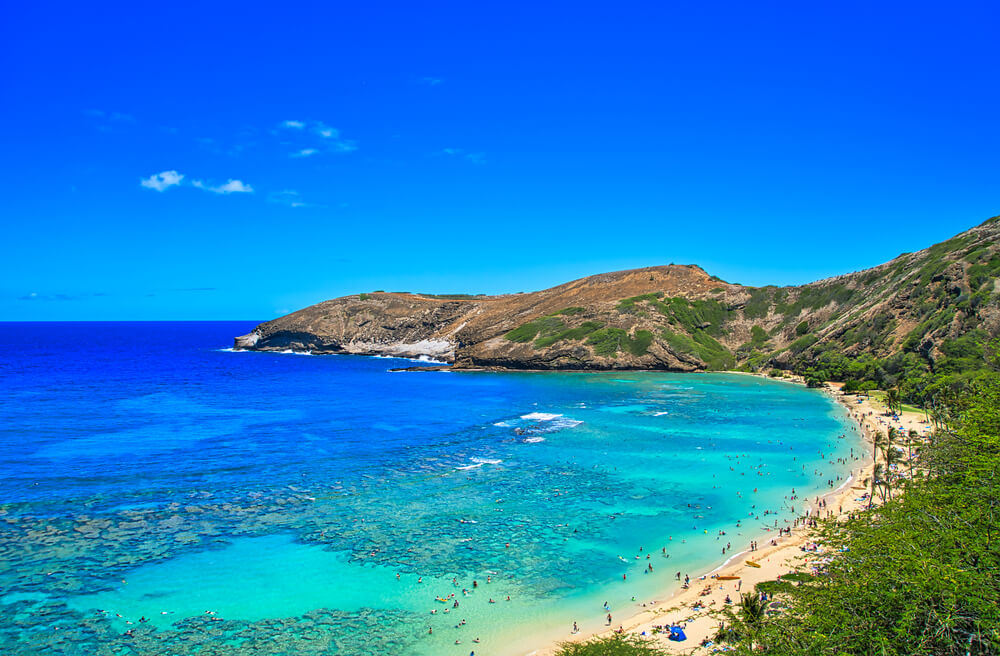 The waters of Hanauma bay are gorgeous, clear and offer a diverse ecosystem of many different species of marine life. Located inside the cone of an ancient volcano, you can enjoy a snorkeling adventure and more.
You are going to want to make time to explore Hanauma Bay State Park.
4. Bishop Museum
This gorgeous museum offers up an incredible assortment of interactive displays and exhibits. Most are geared specifically toward children.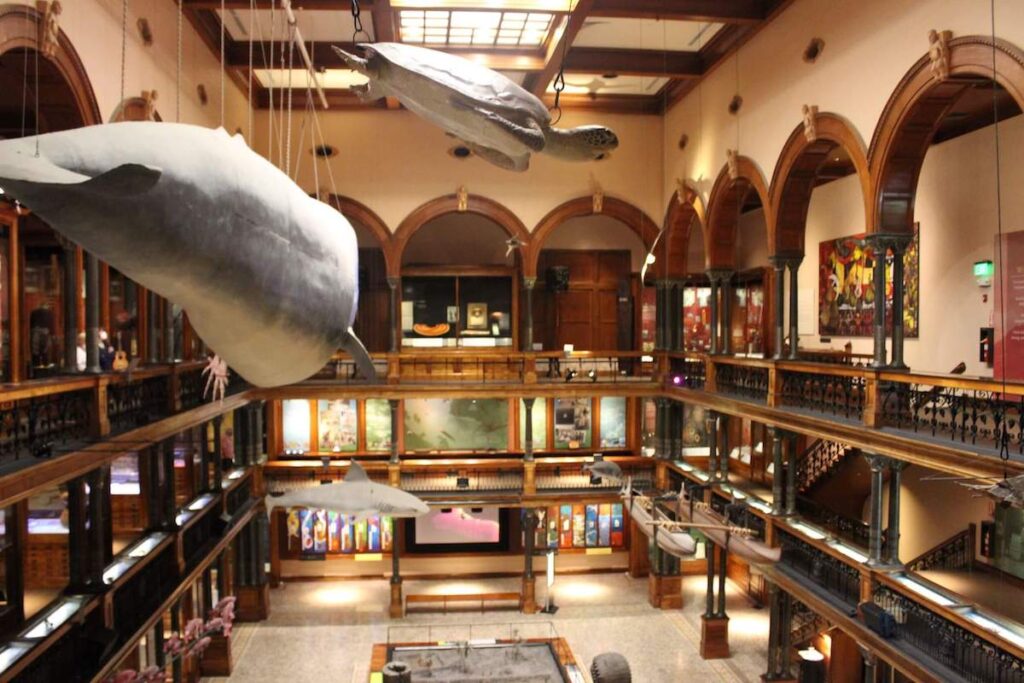 Learn about the vibrant culture and heritage of the people of Hawaii at the Bishop Museum. It is also home to the first-ever planetarium in Polynesia.
This is one of the coolest places to visit in Oahu with Kids.
5. Waikiki Aquarium
The Waikiki Aquarium is the second oldest aquarium in the country that is available to the public. They have several engaging, colorful exhibits that are sure to keep everyone entertained.
Here you can see several different species of Hawaiian Marine life. You are sure to enjoy your trip to this wonderful aquarium. See the Bluefin trevally, Zebra Sharks, Green Sea Turtles, and more.
6. Laniakea Beach
Located on the North Shore of Oahu, Laniakea Beach is a must-visit in Oahu. Also known as Turtle Beach, it is home to giant green sea turtles.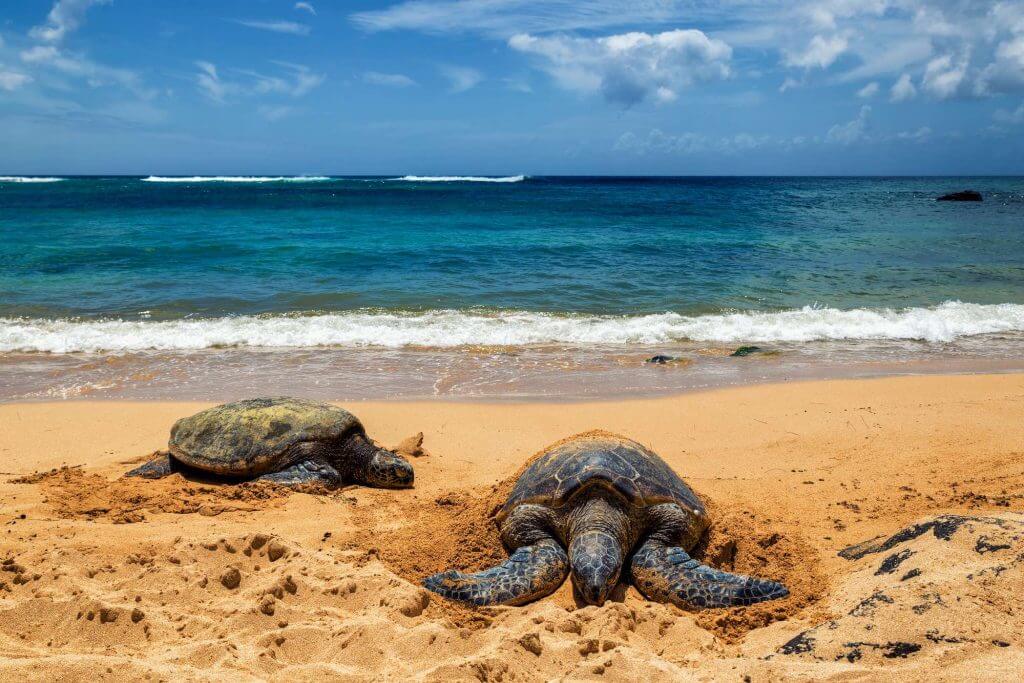 This is a quiet escape for the entire family where you can enjoy swimming, surfing, snorkeling, and more.
Work on your tan in the powdery sand, cool off under a towering palm tree, or have a delicious picnic on the 300-yard stretch of sand on the left side of the beach.
7. Kuilima Cove
Kuilima Cove offers several chances for an amazing snorkeling adventure. This well-protected cove is great for beginners or young children that want to go for a swim.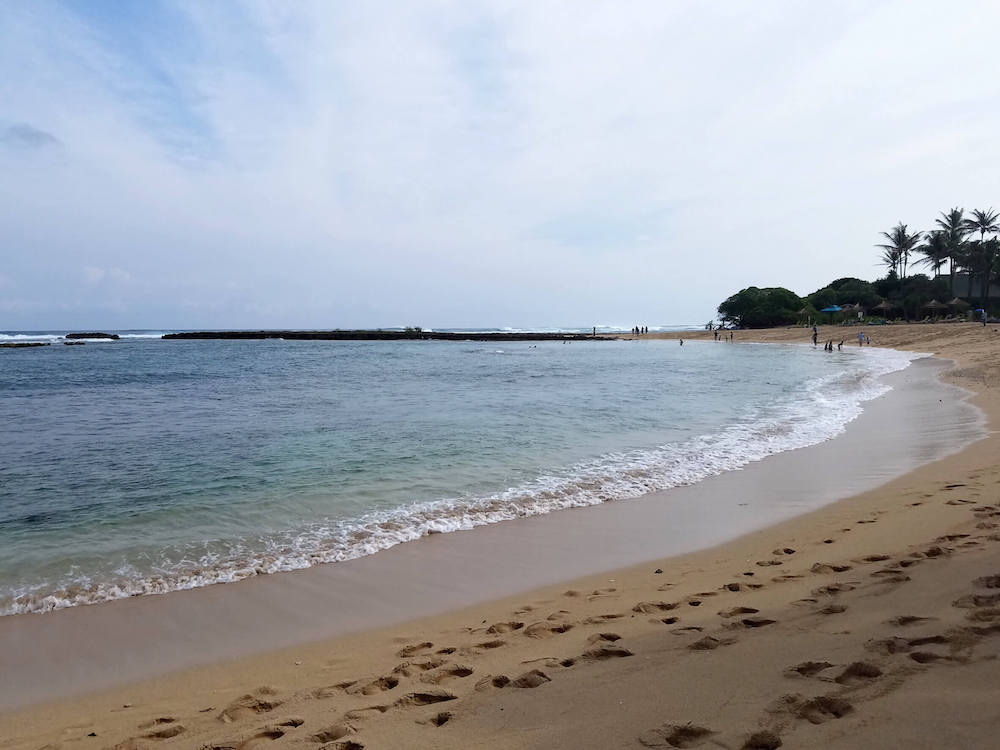 The serene waters, well-kept shoreline, and calm waves are surrounded by a natural rock barrier that protects the area from strong currents.
This is a great, relaxing place to visit. Pack a picnic lunch and enjoy an amazing day at Kulima Cove.
8. Go Surfing
November in Oahu offers several chances to go surfing, take lessons or observe some surfing pros taking on the waves.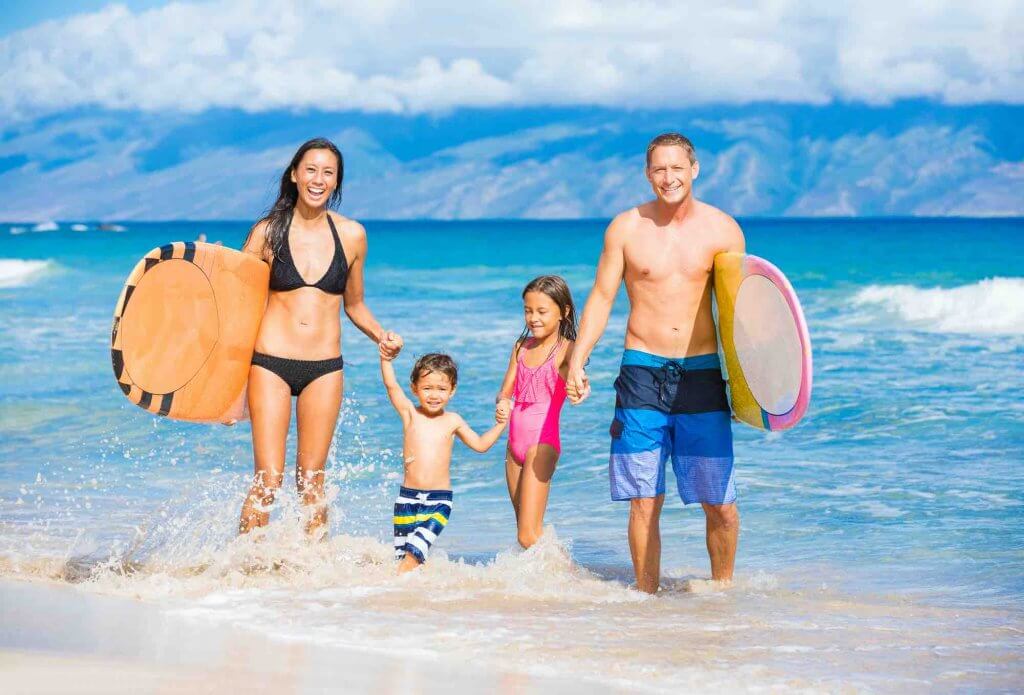 No matter what you choose to do, you are sure to have a blast. Take lessons at one of the many different surf schools. You can choose to take private lessons, group lessons, and more.
Make sure to pack your reef-friendly sunscreen before you dive in.
9. Glass Bottom Boat Tours
Want to get a first-class look at Hawaii's sea life without having to get wet? This is the excursion for you. A Glass Bottom Boat Tour is sure to impress everyone aboard.
Keep your eyes on the floor below as you take in some gorgeous views. You will see schools of fish, the region's famous green sea turtles, dolphins, and more.
A Glass Bottom Boat Tour is an exciting experience to have in Oahu.
10. Visit Secret Island Beach
The Secret Island Beach is located at the Kualoa Ranch. Not only is it a stunning place to visit, but it is a great place to relax and enjoy the amazing weather in Oahu.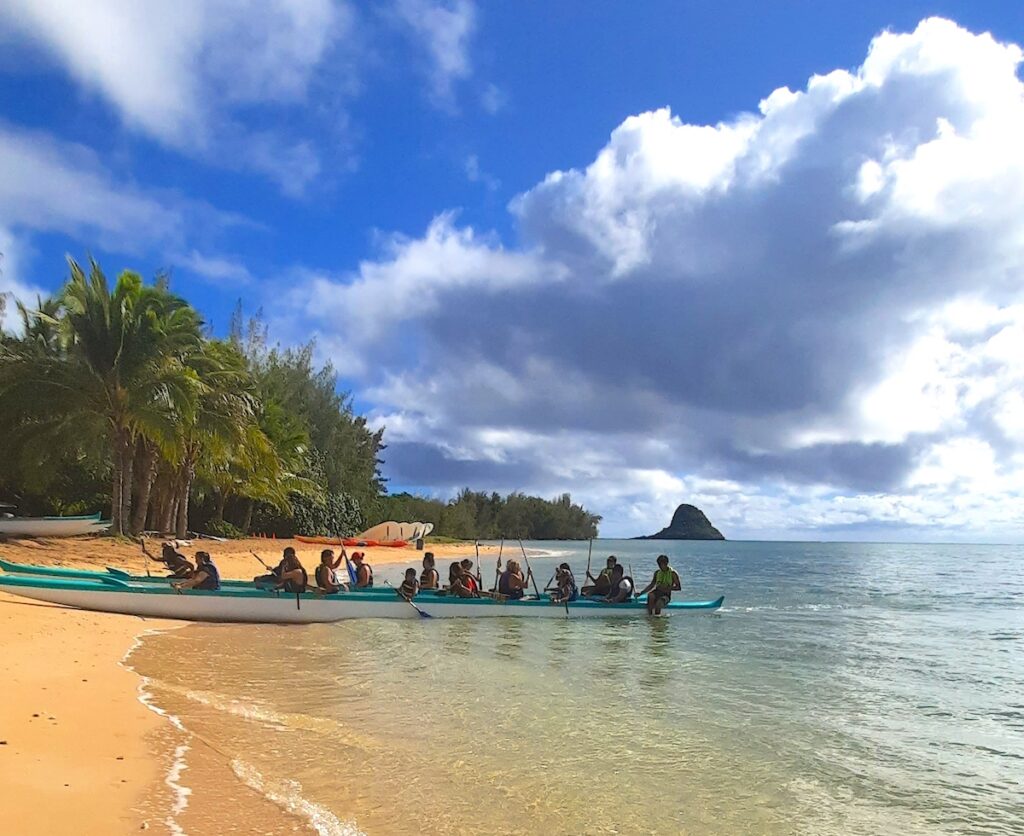 You can participate in water sports, play in the sand or take a dip in the water. Go kayaking, canoeing, play volleyball or ping pong or simply have a picnic.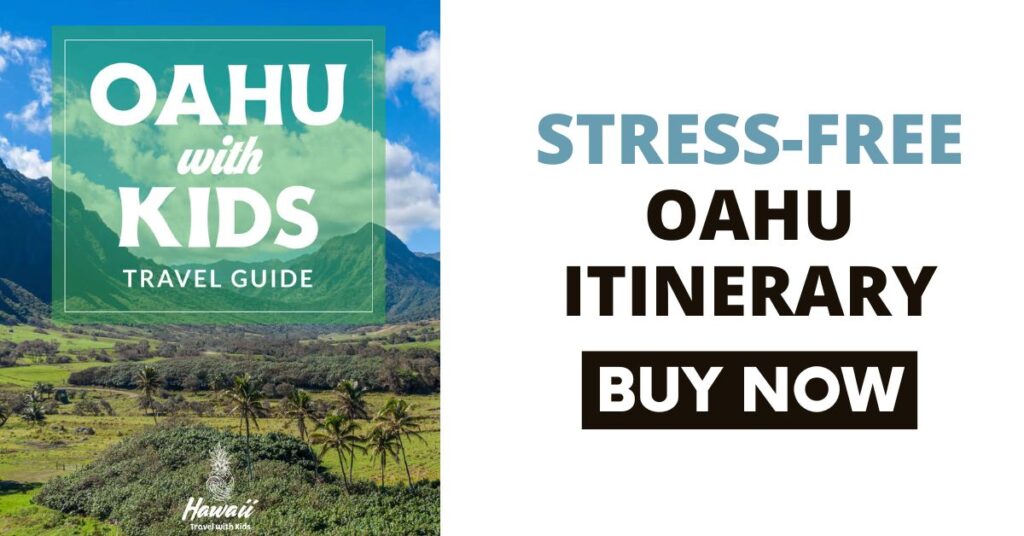 Oahu Hawaii in November Wrap Up
Visiting Honolulu in November is a fantastic idea for a vacation. Whether you are spending Thanksgiving on Oahu,
Taking in the Waikiki Holiday Parade, or simply visiting to escape the colder weather where you are from, Oahu is gorgeous and welcoming.
There are many different things to do in Oahu in November. You are sure to create long-lasting memories on your November Hawaii getaway.