Are you thinking about planning a trip to Oahu in March? Find out some of the best things to do in Oahu in March that are worth adding to your itinerary!
This list of things to do in Oahu in March contains affiliate links which means if you purchase something from one of my affiliate links, I may earn a small commission that goes back into maintaining this blog.
Planning a vacation to Oahu in March isn't complicated. In fact, planning your Oahu getaway can be easy as there are many activities to participate in.
From the beautiful Oahu weather in March to the exciting Oahu attractions, there are plenty of things available to make your vacation perfect.
Visiting Hawaii in March is a great idea. Especially if you want to escape the cold weather and seize the opportunity to visit some beautiful beaches.
There is nothing better than taking a vacation away from the blustery cold weather, to take in the gorgeous March weather in Oahu Hawaii.
Don't have time to read a bunch of Hawaii blog posts and reviews? Here are some of our top picks for visiting Oahu.
Popular Oahu Tours/Activities
Favorite Oahu Resorts/Hotels
Want to Rent a Car in Hawaii?
One of the best places to rent a car in Hawaii is Discount Hawaii Car Rental because they get the best rates from top national companies like Alamo, Dollar, Thrifty, Avis, Enterprise, Budget, and Payless.
Want to skip all the planning and just access my detailed Oahu Itinerary complete with daily schedules, kid-friendly activities, and travel hacks? Click the button below.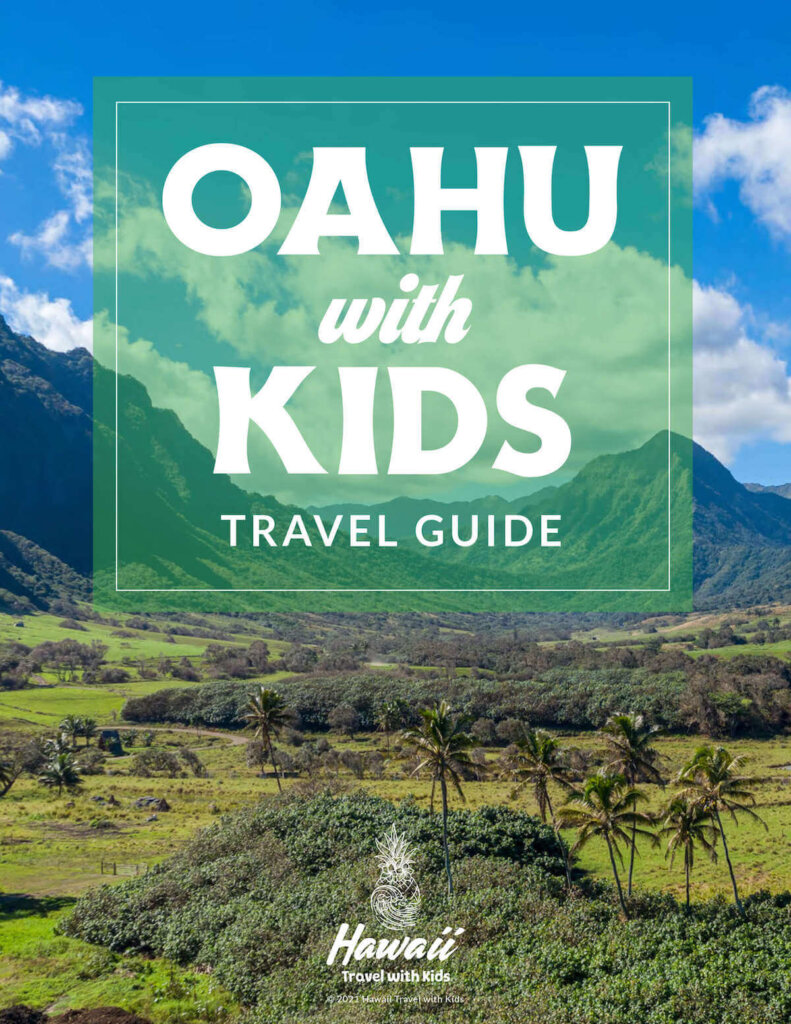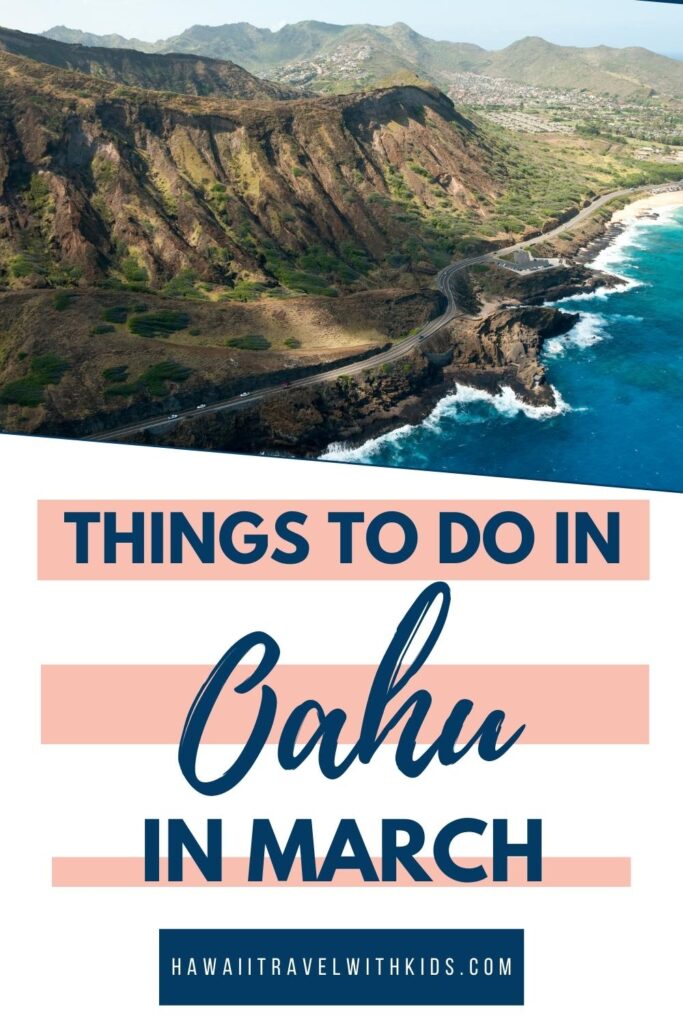 Weather in Oahu in March
The weather in Hawaii in March provides many chances to enjoy a beautiful beach day.
While there is still a chance for rain to dampen things a little, the Oahu weather in March is still generally much hotter than it is in many other locations. The Honolulu weather in march is much the same.
Oahu Temperature in March
Visiting Oahu in March offers up some amazing temperatures. The average temperatures on Oahu in March are pretty warm, giving you many opportunities to enjoy the great outdoors.
The average temperature is a high of approximately 82 degrees Fahrenheit during the day. The average low temperatures don't often drop lower than 68 degrees Fahrenheit.
Oahu Weather in March
When you spend March on Oahu, you have to be aware that it may rain. Only December has more rain than the month of March so it's important to keep in mind.
While it is likely to rain, Oahu still stays rather warm and the rain usually doesn't last long. Take some rain gear with you so that you are prepared. The weather in Waikiki in March is sure to please.
Check out Winter in Hawaii to learn more.
Things to do in Oahu in March
Whether you are looking for things to do in Honolulu Hawaii in March or, Things to do in Oahu in March in general. You are sure to find several fun events and exciting festivals to attend.
St. Patrick's Day on Oahu
If you are looking to celebrate St. Patrick's Day on Oahu, you are in for a treat. There are several different events you can participate in on the island.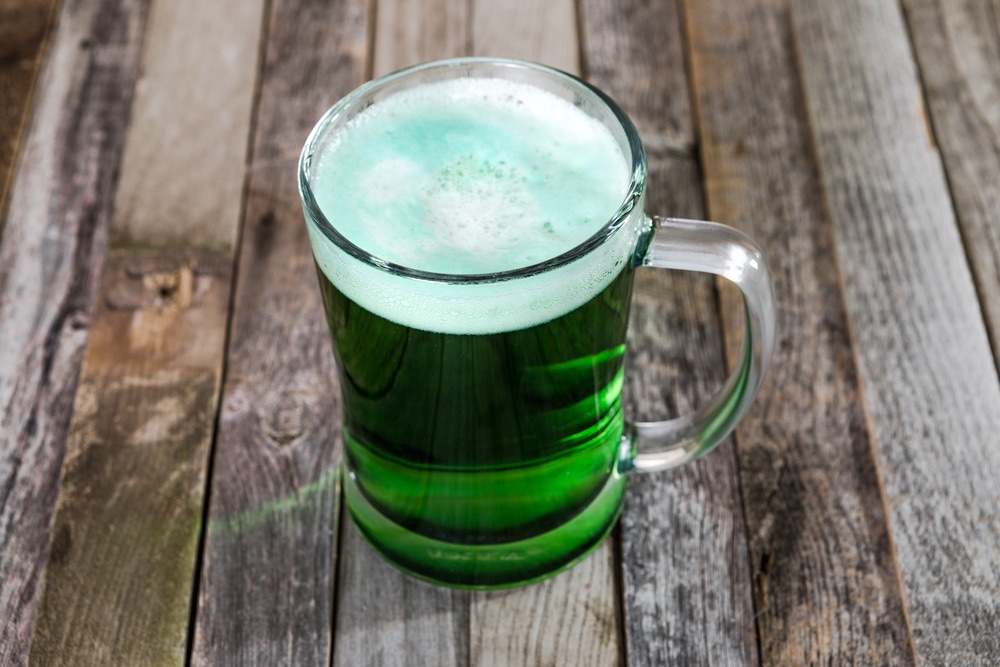 No matter what your reason for a visit to Hawaii is, you are sure to enjoy your experience.
Murphy's Bar and Grill
Enjoy a delicious Irish meal at Murphy's Bar and Grill in Honolulu for St. Patrick's Day. With several different delicious menu items, this amazing restaurant is a great place to enjoy some St. Patrick's Day festivities.
On St. Patrick's day, they host an annual block party. This one-day event is a great way to enjoy live music, some vendors, and endless fun.
Visit the Murphy's Bar and Grill website for more information.
Honolulu St. Patrick's Day Parade
This St. Patrick's day parade is an amazing event that takes place every year. It has around 800 different participants which include marching bands, community organizations, keiki from the school, and even military groups.
The parade lasts about 90 minutes and is a fantastic way to celebrate St. Patrick's Day in Oahu.
Check the Parade website for details.
Honolulu Festival
This festival is one of Hawaii's most important cultural events. It takes place in March and promotes economic cooperation, mutual understanding, and ethnic harmony between the people of the Pacific Rim Region and Hawaii.
Every year, the festival attracts thousands of spectators seeking a unique Hawaiian experience. This three-day extravaganza hosts performers from several different regions and countries such as Australia, Japan, the Philippines, Hawaii and more.
The festival peaks with an amazing parade down the main street in Waikiki, which is Kalakaua Avenue.
Visit the Honolulu Festival Website for more information.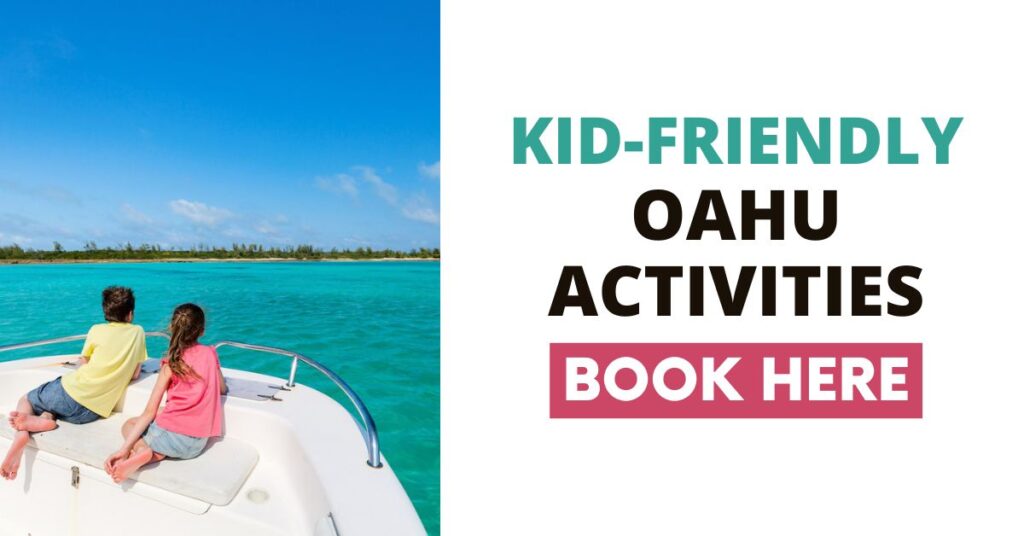 Top 10 Attractions in Oahu in March
There are so many fun and exciting activities to participate in on Oahu in March. With so many things to do in Honolulu in March, things to do in Waikiki in March, and several things to do in Oahu in March, you are sure to be busy.
Check out some of these amazing attractions on Oahu to enjoy your vacation to the fullest.
1. Snorkeling
There are several amazing spots to go snorkeling in Oahu. If you are seeking the best snorkeling in Oahu in March, you are in luck.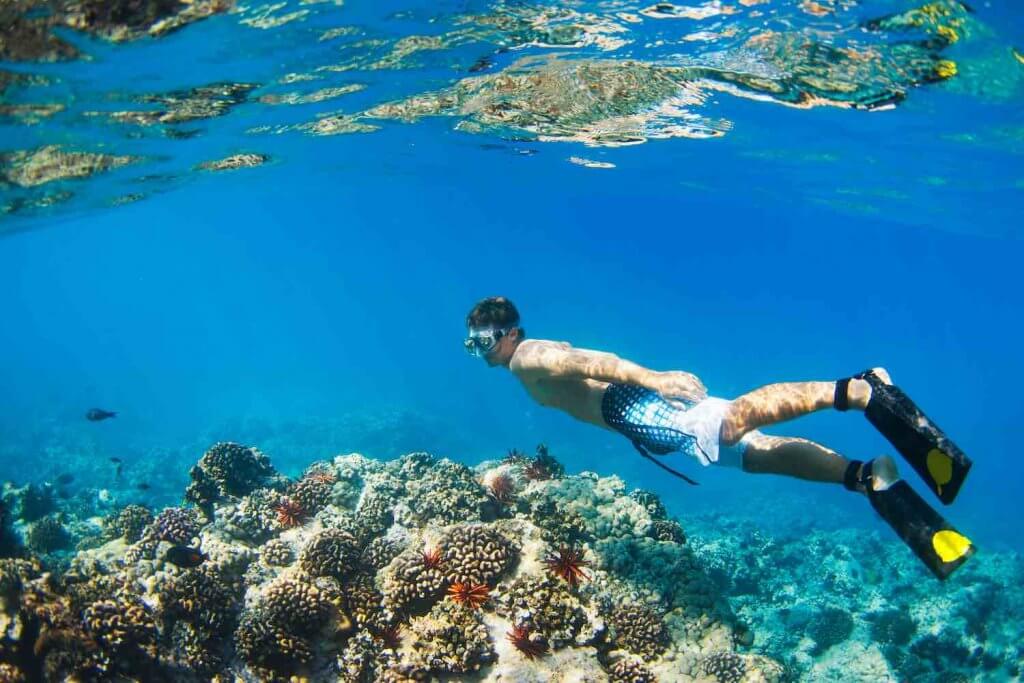 Snorkeling is one of the most easily accessible activities in Hawaii. You don't have to be a professional snorkeler to participate either. There are plenty of beginner-friendly snorkeling opportunities.
With 112 miles of stunning coastline, you are sure to find something you will enjoy. Explore the gorgeous tropical fish, sea turtles, and coral reefs.
2. Learn to Surf
Surfing is a fantastic water sport to enjoy in Oahu. There are several different places you can learn to surf that have many different classes available to every skill level.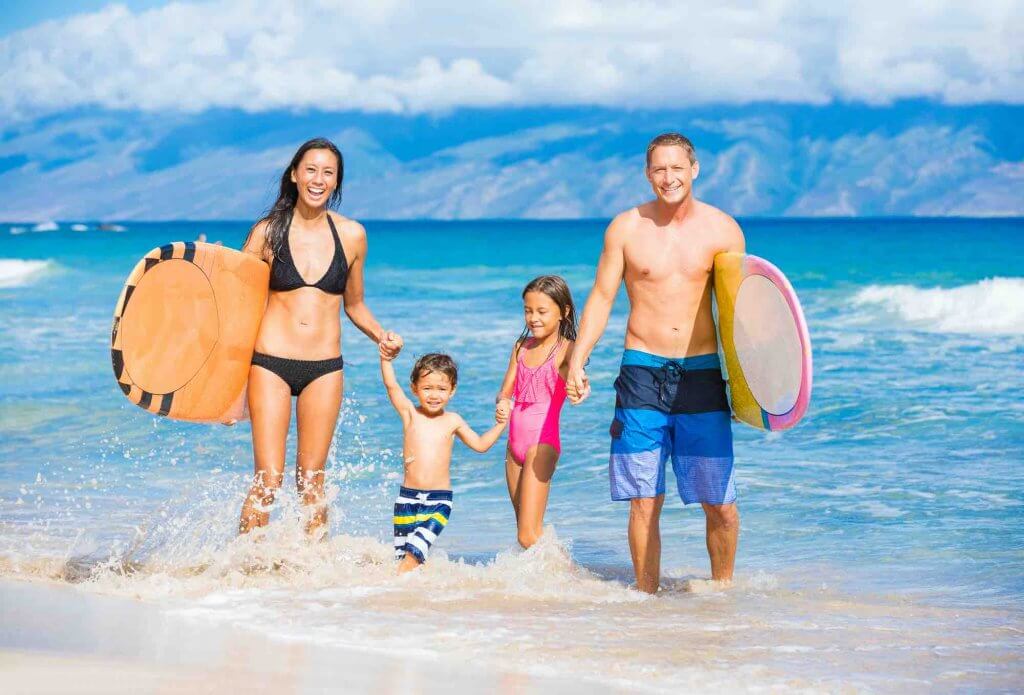 Whether you are a first-timer or simply want to learn some new skills, Hawaii is the best place to do it.
If you are lucky, you will get to experience some of the sea life while you surf.
Book a Family Photo Shoot
Whenever we travel to Hawaii, we almost always book a family photo shoot with Flytographer. They are super easy, affordable, AND it guarantees that I'll be in some photos. You can get $25 off if you book through this link or use the code HAWAIITRAVEL.
3. Go to a Luau
One of the best things to do in Oahu is to attend an authentic luau. In fact, Oahu has the largest variety of luau performances out of all the Hawaiian islands.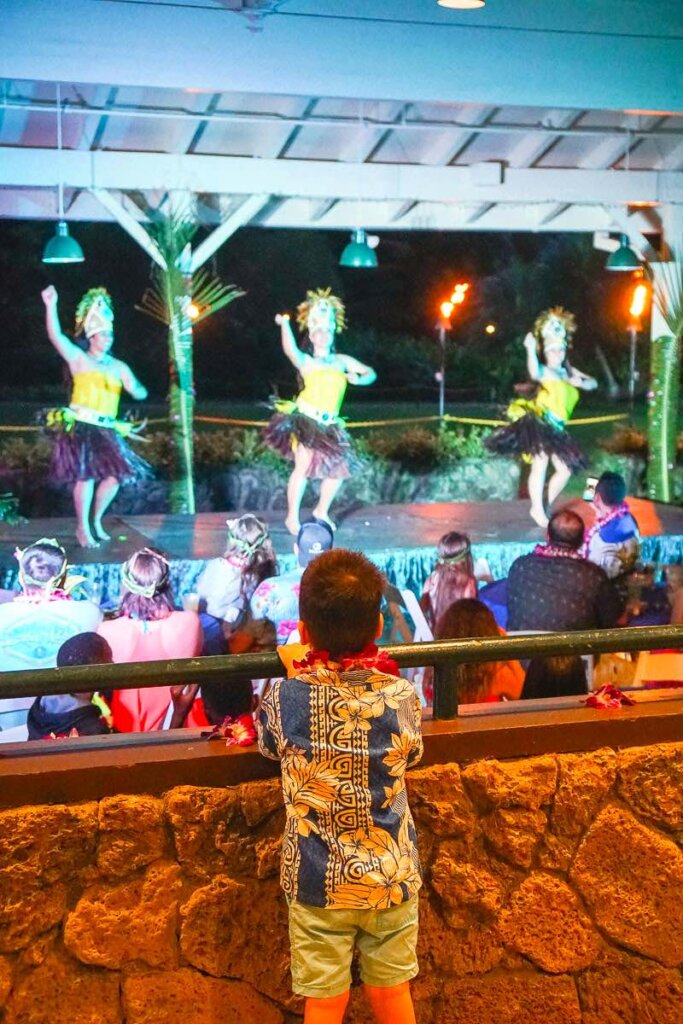 There are luaus at Waikiki hotels, Waimea Valley, Coral Crater, the Polynesian Cultural Center, and more. There are so many different luaus to choose one, so simply pick one that suits your tastes.
Most luaus include traditional performances, delicious food, and more. You are sure to have a great cultural experience.
4. Polynesian Cultural Center
This location is one of the most visited places in Oahu. Breaking down the different Polynesian nations into small villages, they showcase their collective and individual cultures.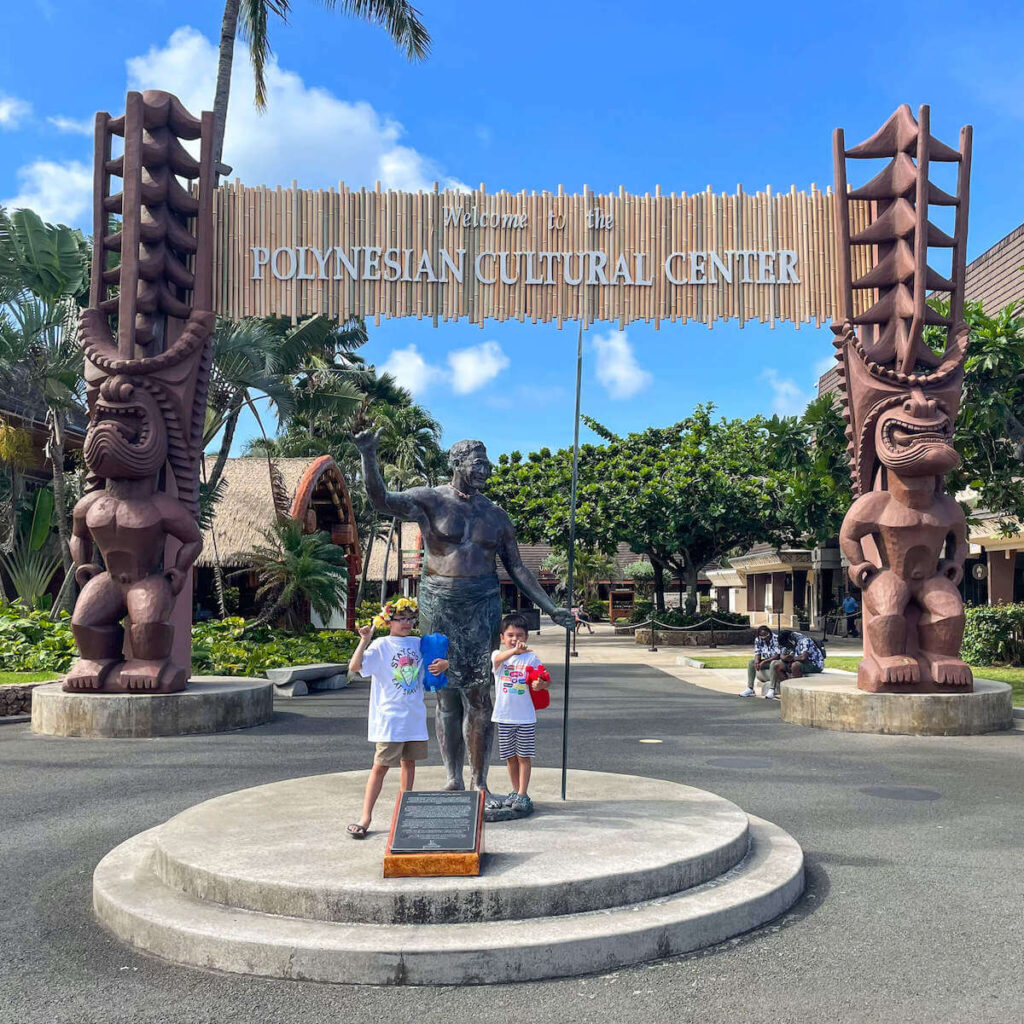 The Polynesian Cultural Center offers performances, dances, music, culinary demonstrations, and more.
Check out some of the live shows, educational experiences,s and interactive games. You can even attend a luau here.
There is plenty here to keep your entire family entertained.
5. Honolulu Museum of Art
If you are in search of some local art, head to this amazing art museum. It showcases cultural works from Hawaiian artists alongside international exhibits.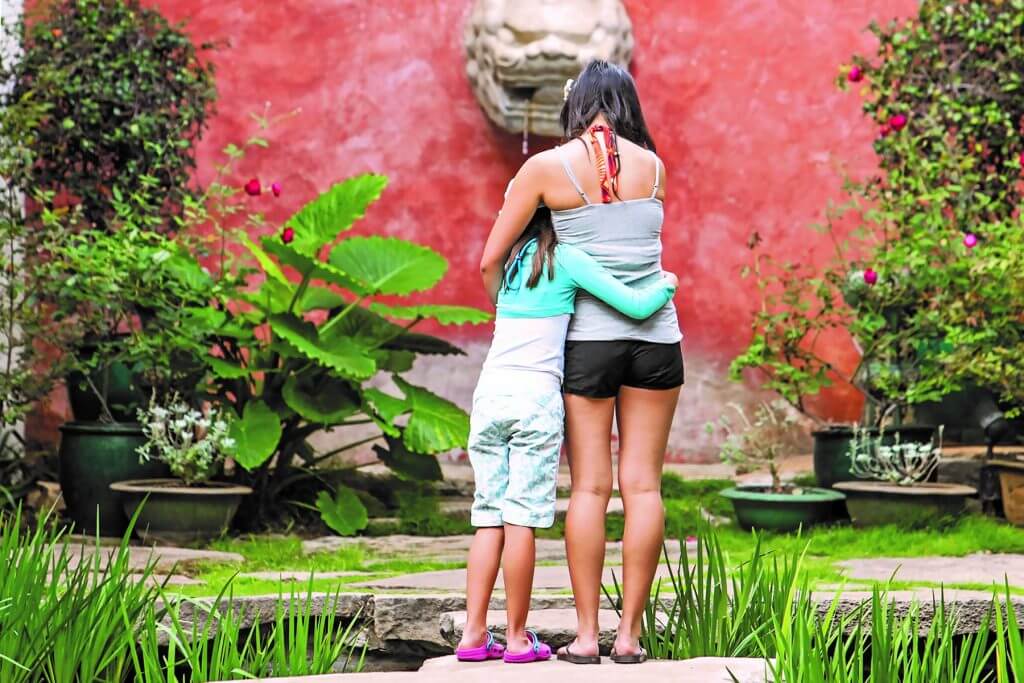 At the Honolulu Museum of Art, you can participate in a workshop or art class, all run by a local teacher.
6. Koko Head Stairs
Located on the south shore of Oahu in Koko Head Park, the Koko Head Stairs is spectacular. With more than 1,000 steps and an amazing view, this trail is a must-hike for fitness buffs.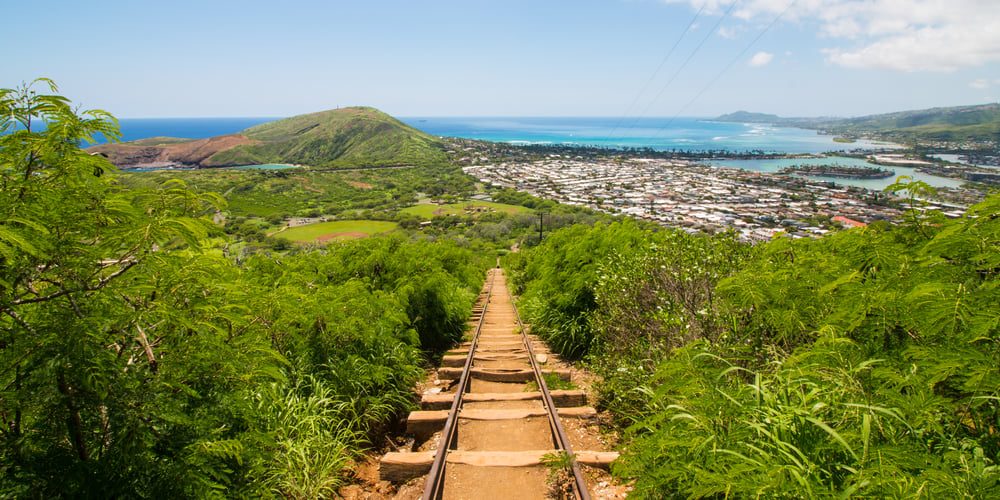 Koko Head Stairs was originally a railroad. It was built several decades ago to help bring military supplies to the bunkers at the top.
Make sure you bring some comfortable walking shoes if you plan on tackling this. You will be doing lots of walking.
Once you hit the top, the view of the sea and mountains will astound you.
Note: This is NOT a kid-friendly hike and only those who are in good physical condition should attempt it.
7. The Honolulu Zoo
If you are looking for a fun activity to do in Oahu with kids, check out the Honolulu Zoo. This gorgeous zoo is located near Waikiki, making it generally easy to travel to.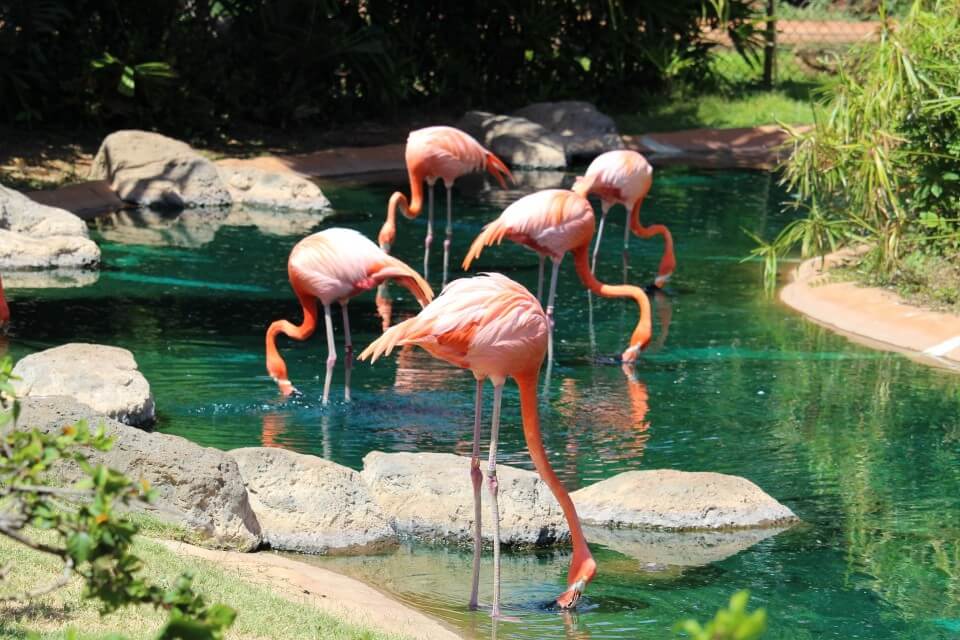 Here you will find all kinds of animals. From zebras to giraffes you are sure to see one of your favorite animals.
The Honolulu Zoo also has a really great play area that the kids can enjoy.
8. Waikiki Submarine Ride
If you want a fun underwater experience without having to get wet, an Atlantis Submarine Tour is just the ticket.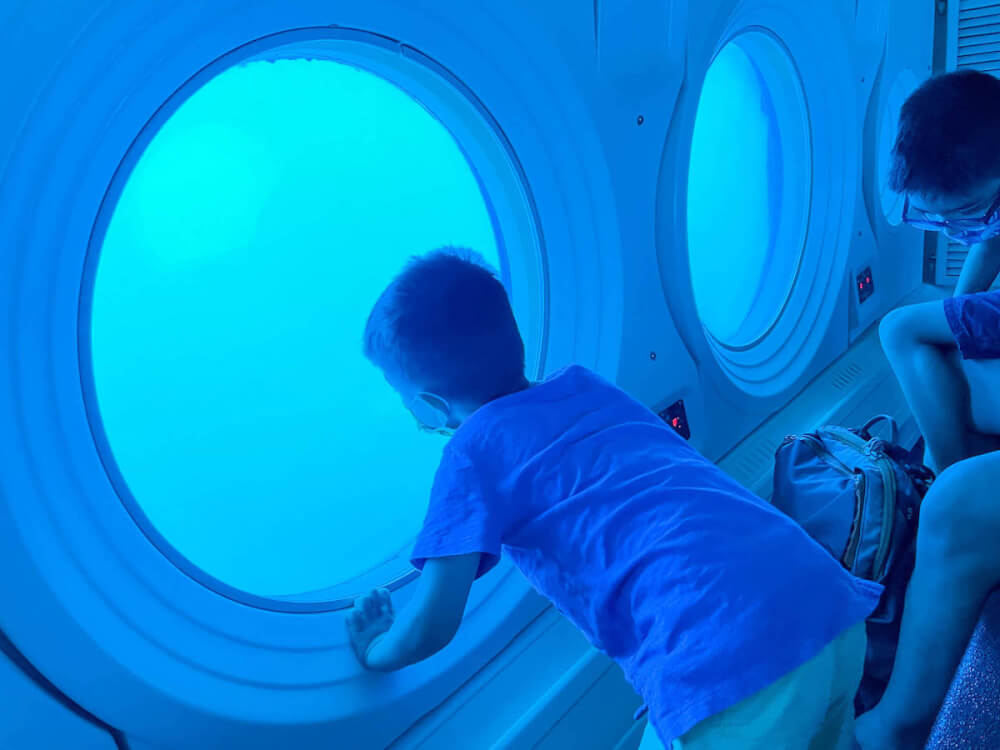 From inside the submarine, you will get to see all kinds of Hawaiian sea life. You can even see some cool shipwrecks and more.
Get ready to view the underwater life from 100 feet under the surface. This experience is like no other and sure to please.
9. Visit the Dole Plantation
Some of the most delicious pineapple you will ever taste is at the Dole Plantation. Hop on the Pineapple Express or the Lady Liberty and learn about the history of Pineapple while taking a trip through the plantation.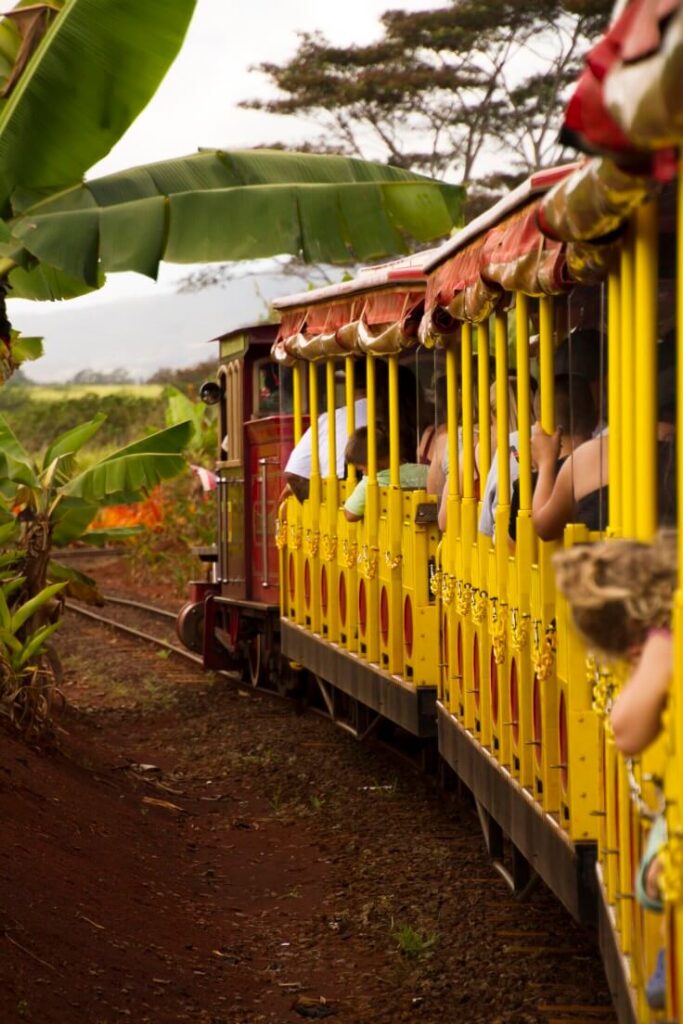 With eight gardens, the stroll through the Plantation Garden Tour is a real treat. You will see several different crops and learn a lot about how they grow.
Don't forget to try the delicious Dole Whip. You are sure to be wowed.
10. Glass Bottom Boat Tour
Another great way to check out Hawaii's beautiful sea life without having to get wet is a glass-bottom boat tour. This is truly one of the best things to do in Oahu.
You will be in a catamaran and cruise over the gorgeous tropical reefs. Below you can see dolphins, sea turtles, beautiful reefs, and more.
You can even upgrade your boat tour package to include a delicious buffet meal. No matter what you choose, this experience is sure to impress.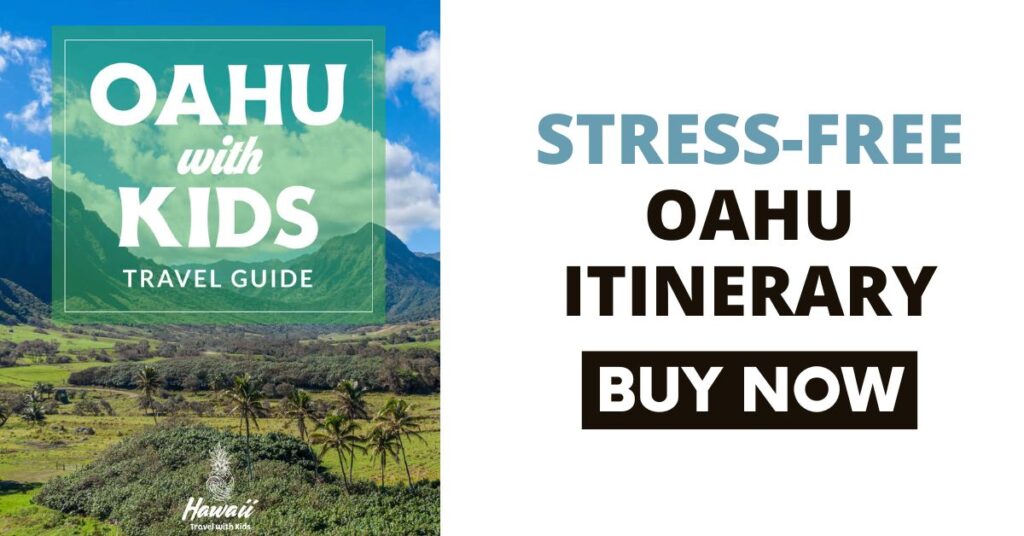 Oahu Hawaii in March Wrap Up
Visiting Oahu in March is a great experience for everyone. Whether you are visiting to celebrate St. Patrick's Day or anything in between, you are sure to find some exciting experiences.
When in Hawaii in March, you are going to want to check out some of its awesome attractions. No matter what you choose to participate in, you are going to have an amazing vacation.