Are you thinking about planning a trip to Oahu in April? Find out some of the best things to do in Oahu in April that are worth adding to your itinerary!
This list of things to do in Oahu in April was written by Hawaii travel expert Marcie Cheung and contains affiliate links which means if you purchase something from one of my affiliate links, I may earn a small commission that goes back into maintaining this blog.
If you are planning a vacation to Oahu in April, you will be pleasantly surprised. April is a gorgeous time of year to enjoy a getaway to one of Hawaii's beautiful islands.
There are so many different exciting activities and events taking place in Oahu in April, you are sure to find something that everyone will love.
Visiting Oahu in April is an enjoyable experience for everyone. From the wonderful weather to the exciting Easter celebrations, you won't find yourself bored.
Get started planning your Oahu vacation as soon as possible. You won't regret it.
Don't have time to read a bunch of Hawaii blog posts and reviews? Here are some of our top picks for visiting Oahu.
Popular Oahu Tours/Activities
Favorite Oahu Resorts/Hotels
Want to Rent a Car in Hawaii?
One of the best places to rent a car in Hawaii is Discount Hawaii Car Rental because they get the best rates from top national companies like Alamo, Dollar, Thrifty, Avis, Enterprise, Budget, and Payless.
Want to skip all the planning and just access my detailed Oahu Itinerary complete with daily schedules, kid-friendly activities, and travel hacks? Click the button below.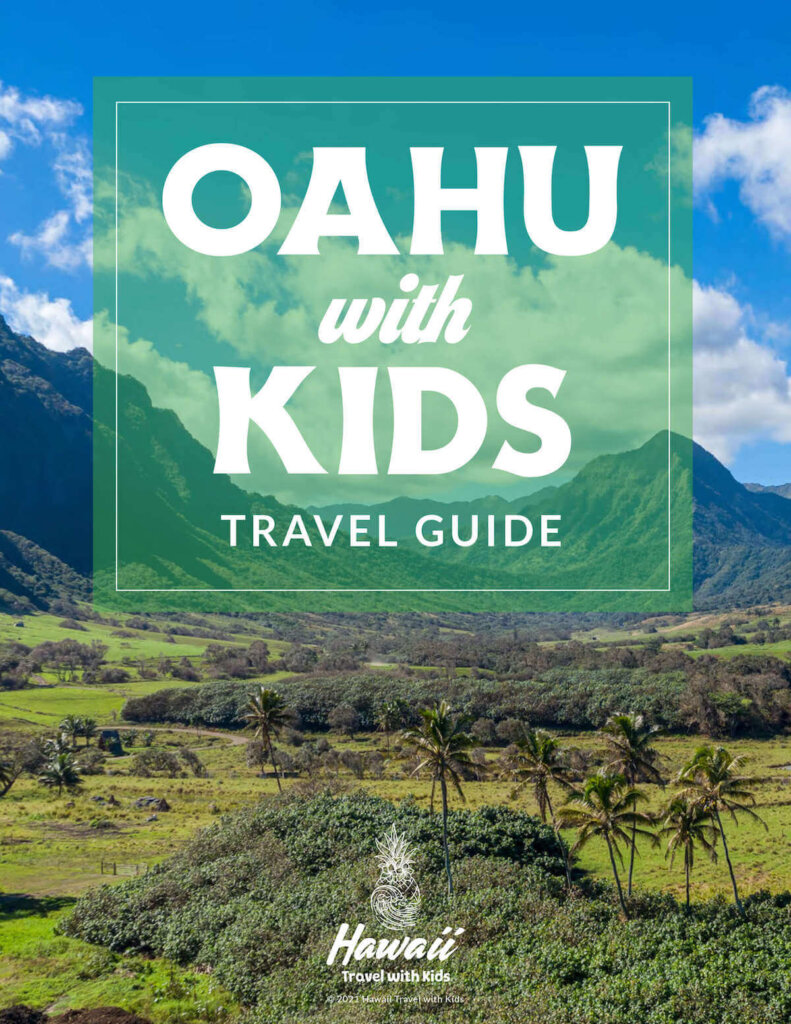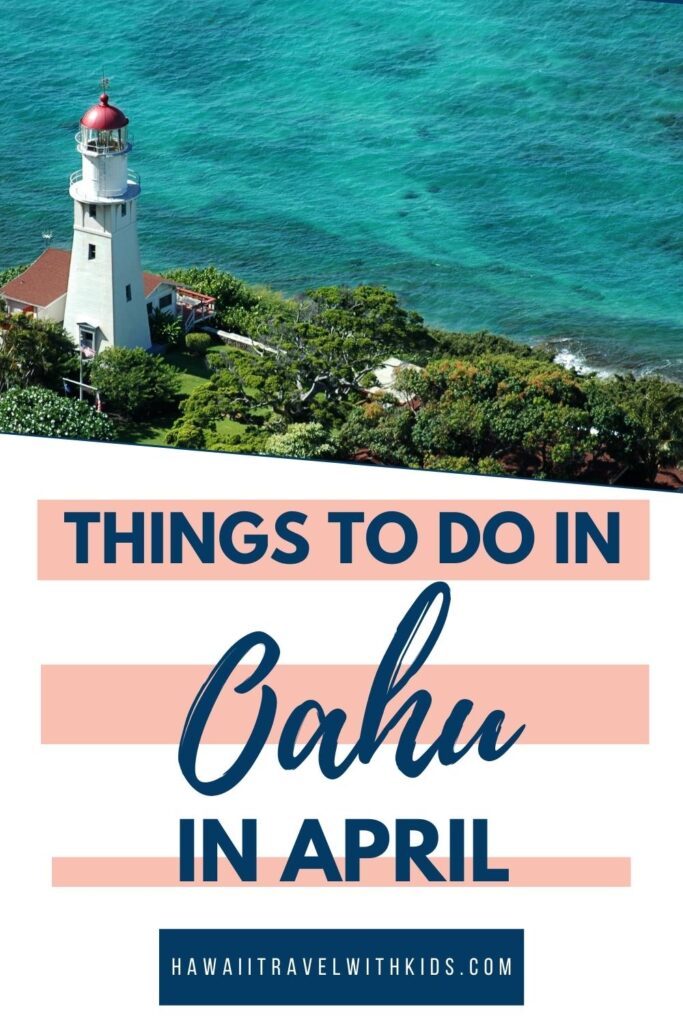 Weather in Oahu in April
The weather in Hawaii in April is wonderful. As the winter season in Oahu comes to an end, the temperatures are starting to rise, the sun shines bright in the sky and the rain tapers off.
There isn't much standing in your way of a beautiful Oahu beach vacation in April.
Temperature in Oahu in April
Visiting Oahu in April is a fantastic way to take advantage of some fabulous weather. The April weather in Honolulu, Waikiki, and more is great. The average temperatures provide several chances to spend a day on the beach.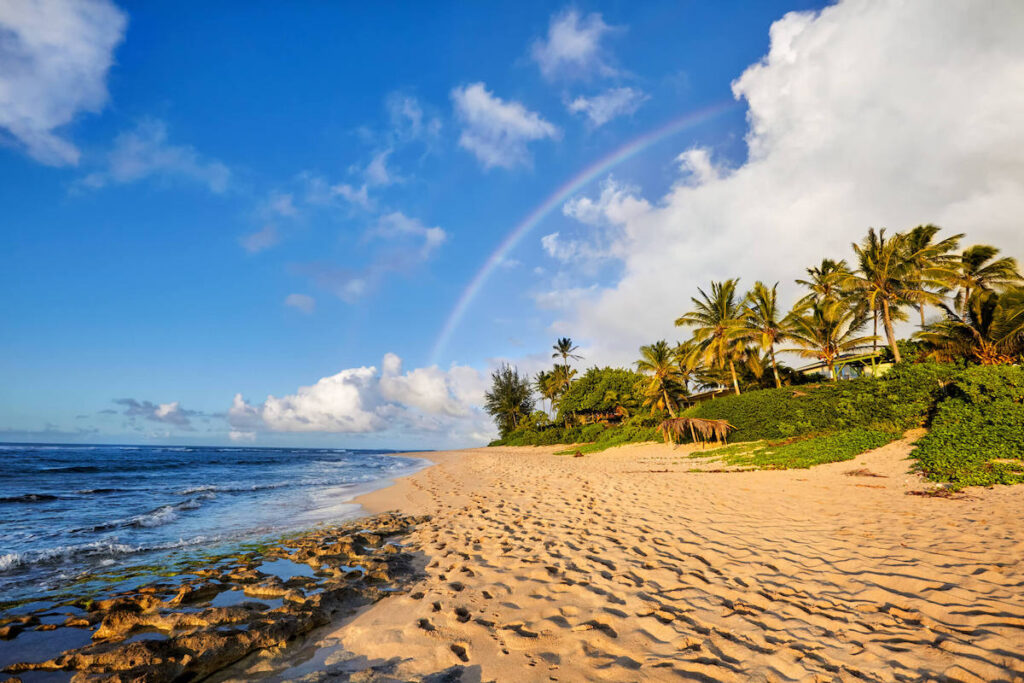 April is known as a warm month in Oahu. The temperatures during the day range between highs of 72 to 86 degrees Fahrenheit. During the evening hours, you can expect temperatures to dip no lower than around 61 degrees Fahrenheit.
Oahu Weather in April
The April weather in Oahu Hawaii is gorgeous and warm. The trade winds are starting to slow down, making way for less of a breeze and more calm waters. You can expect much drier circumstances than in the winter months.
For more information check out What to Expect During Springtime in Hawaii.
Things to do on Oahu in April
There are so many fun things to do on Oahu in April. Whether you are looking for an Easter Egg hunt on Oahu, activities in Honolulu in April, or simply reasons to visit Waikiki in April, you are sure to find something exciting.
There are several Oahu April events to choose from.
Easter in Oahu
There are several fun ways to celebrate Easter on the gorgeous island of Oahu.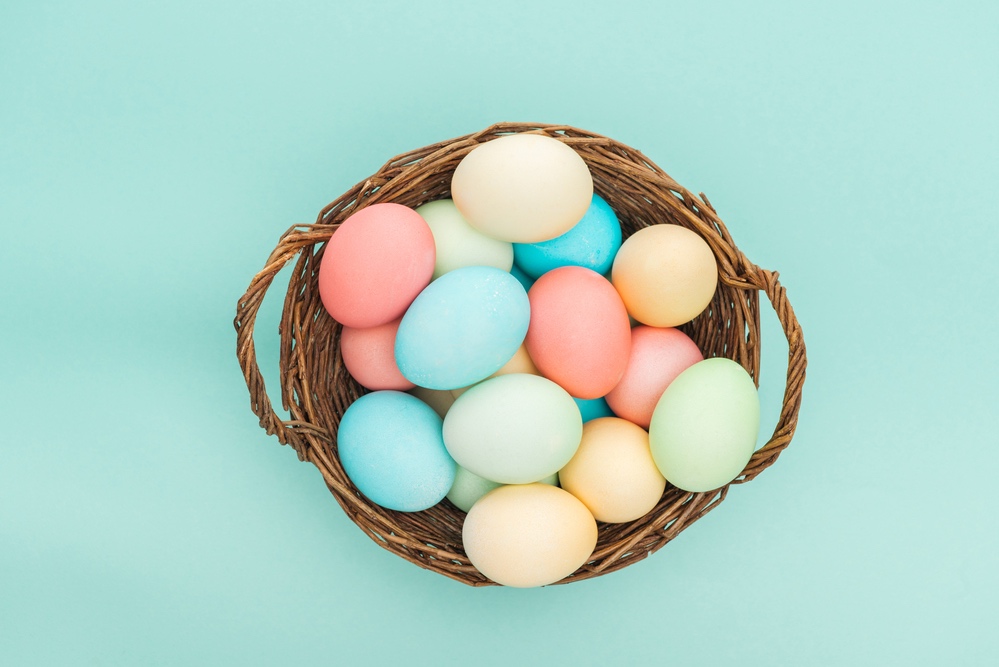 Whether you get photos with the Easter bunny, participate in an Easter egg hunt, or take a special Easter cruise, you are sure to enjoy your experience.
Easter Bunny Photos
Visit the Kahala Mall and get photos with the Easter Bunny. Every year the mall offers photos with the infamous bunny. Head on down to get your photos for Easter.
Check out the Kahala Mall events schedule for more information.
Easter Egg Hunt on Oahu
There are several different Easter Egg hunts around the island that you can choose from. Celebrating Easter in Oahu is an exciting experience filled with many things to do.
Gunstock Ranch Annual Easter Egg Hunt
This annual event usually takes place the Saturday before Easter Sunday. There are oven 10,000 eggs hidden each year. This event is a fun one. Spend the day hunting for eggs. The special colored ones can be turned in for prizes and money.
Check out the Gunstock Ranch Events page to learn more.
Halawa Complex Easter Egg Hunt
Each year the Halawa Complex holds an Easter Egg hunt. The hunt is available for little ones 12 and under. Get some goodies, win prizes, and engage in special photo ops.
Kalakaua Park Easter Egg Hunt
This fun event starts with arts and crafts. Kids 12 and under can participate in the exciting easter egg hunt. Get some goodies, win prizes and more.
Kalihi Palm Sunday Easter Egg Hunt
All ages are welcome to attend this fun event on Oahu. Refreshments, prizes, and more make this event a must-visit.
Check the City of Honolulu Website for more information and egg hunts.
Easter Brunch
There are many different places to enjoy a delicious brunch on Oahu. Many places offer a delicious Easter Brunch menu that the entire family can enjoy.
If you are looking for a spectacular Easter Brunch, check out Duke's Waikiki or Tiki's Grill and Bar.
Visit How to Celebrate Easter in Hawaii for more information.
Book a Family Photo Shoot
Whenever we travel to Hawaii, we almost always book a family photo shoot with Flytographer. They are super easy, affordable, AND it guarantees that I'll be in some photos. You can get $25 off if you book through this link or use the code HAWAIITRAVEL.
Hapalua Half Marathon
Every year in April the Hapalua Half Marathon takes place. Take a gorgeous 13.1 half marathon run along the gorgeous shores of Waikiki beach, circle Diamond Head, and finish at the Aloha Market Place.
Don't forget to visit The Hapalua Website for more information and to register.
Kawaii Kon
If you are a fan of Anime, this is the place for you. Check out Hawaii's largest anime convention taking place in the spring months.
Get your cosplay on and enjoy 3 full days of excitement with hundreds of different vendors. Here you will find Japanese videos, comics, games, and more.
Check out the panel discussions and special guests too.
Visit KawaiiKon.com for more information.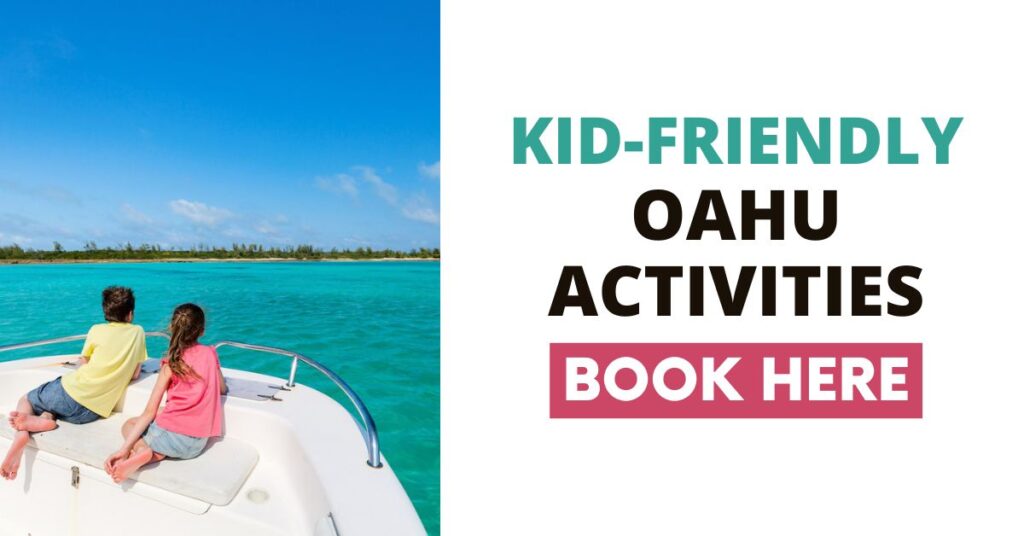 Top 10 Oahu Attractions
Visiting Hawaii in April is a fantastic way to enjoy a wonderful vacation. There are so many things to do in Oahu in April.
Choose from some of the fantastic attractions and you are sure to enjoy your getaway.
1. Go Snorkeling
People visit Oahu for the clear waters and sandy beaches. For many though, its more about what's under the water that is what's most engaging.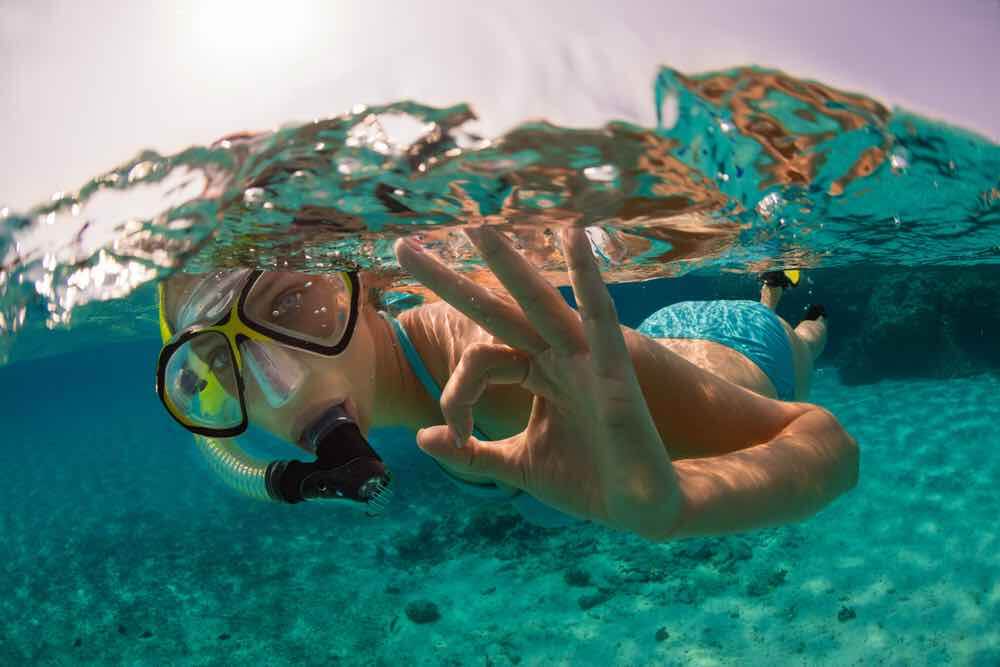 Book an Oahu snorkel tour to take advantage of the gorgeous clear waters and see some of the world's most exotic marine life.
If you want to see gorgeous tropical fish, amazing aquatic flora, and more, a snorkeling adventure is just the ticket.
2. Visit the Polynesian Cultural Center
If you want to experience a one-of-a-kind cultural experience, visit the Polynesian Cultural Center. Celebrate the local culture's heritage and how it lives on to this day.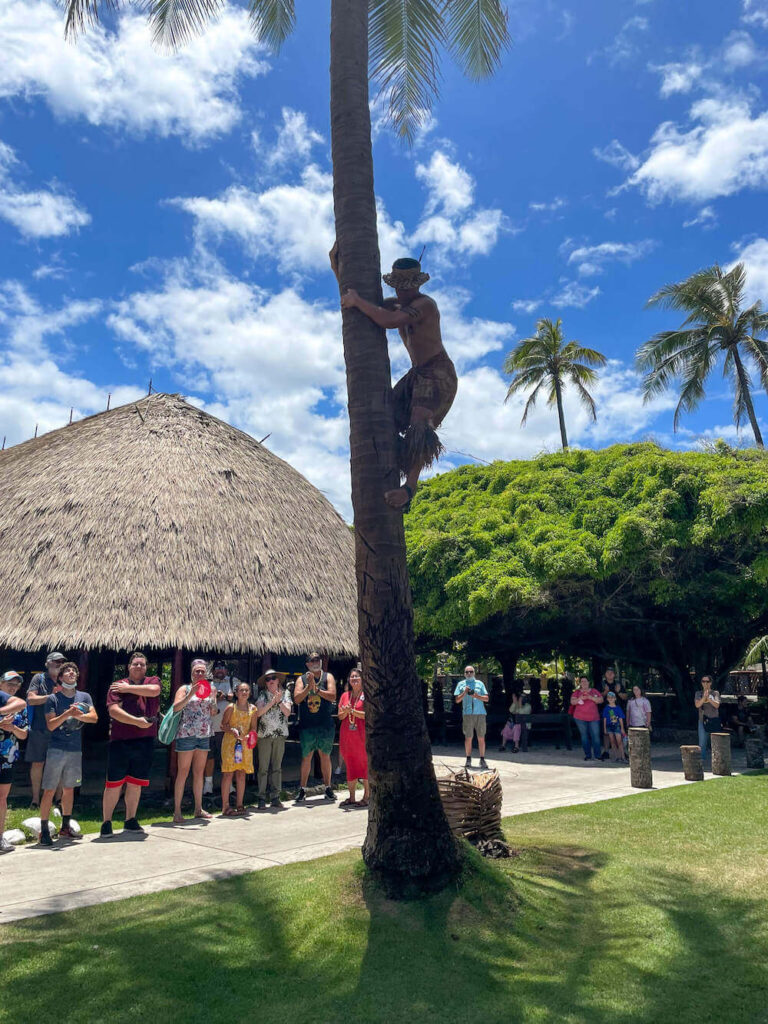 There are seven different themed areas to choose from. Enjoy some delicious Hawaiian food, participate in activities like spear carving or throwing, and even enjoy a luau in the evening. Check the latest rates and availability.
3. Visit Sea Life Park
While you can see aquatic animals through several different experiences on Oahu, this is a more educational one.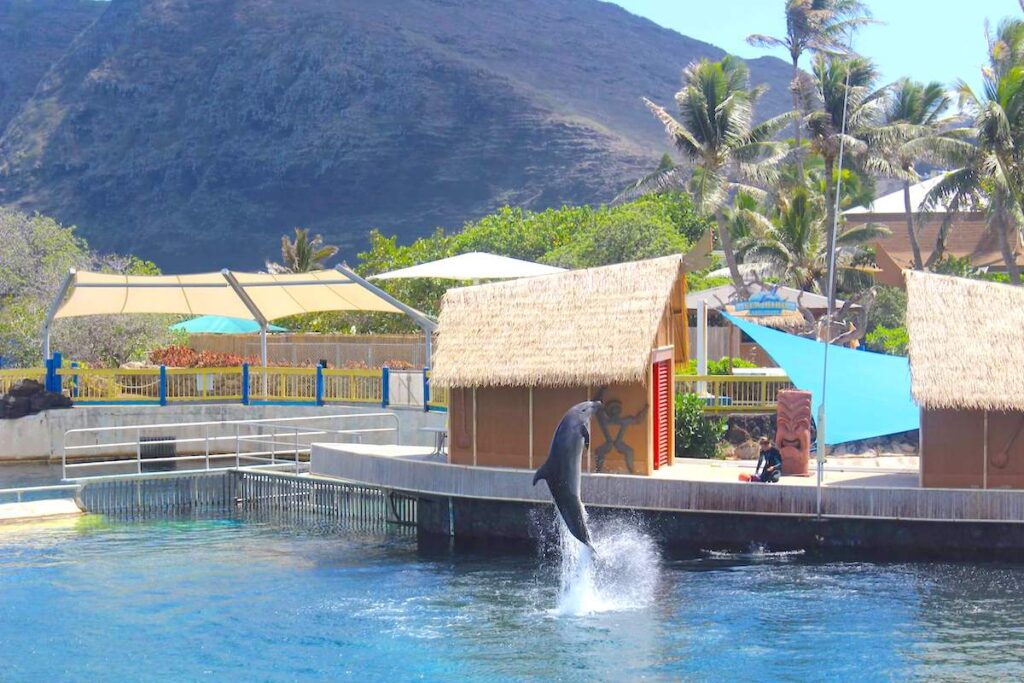 Sea Life Park is a great place to see a vast variety of sea life from dolphins to tiny reef dwellers. You can also visit a variety of different species of birds and more.
There are some really exciting exhibits at Sea Life Park, making it a great place to learn more about all the animals on Oahu.
4. Helicopter Tours
April's gorgeous weather on Oahu provides a fabulous opportunity to take a helicopter tour. Fly over the island of Oahu and get a gorgeous bird's eye view of the island.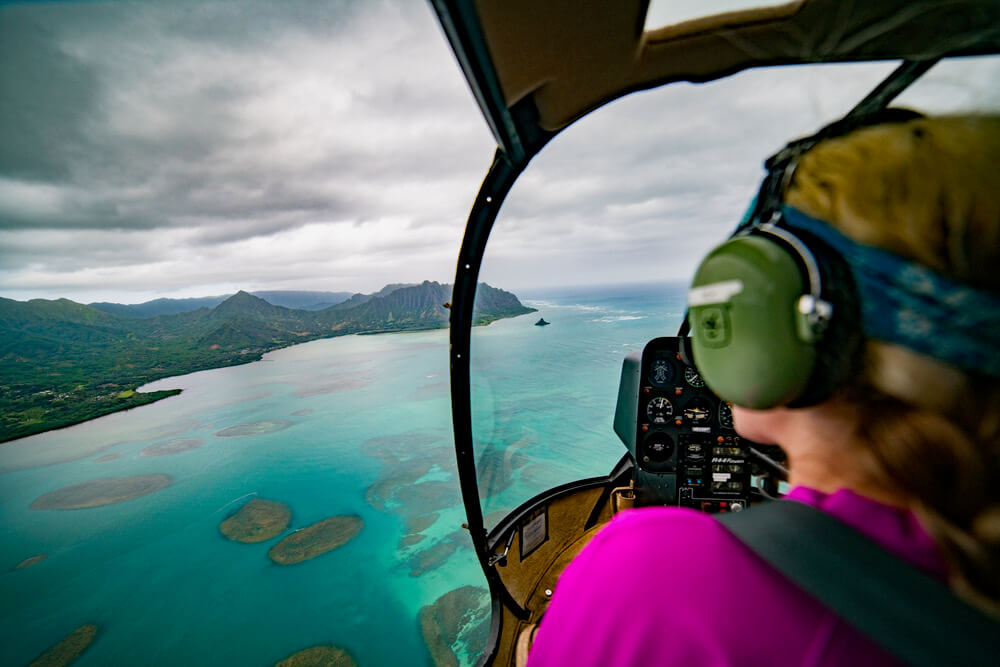 There are several different helicopter routes to choose from. You can even customize your tour to your needs.
There are areas of Oahu that are difficult to navigate in any other manner, so a helicopter tour gives you the chance to explore them.
5. Diamond Head State Monument
The gorgeous Diamond Head Crater takes over the Honolulu skyline to the southeast when viewed from Waikiki Beach.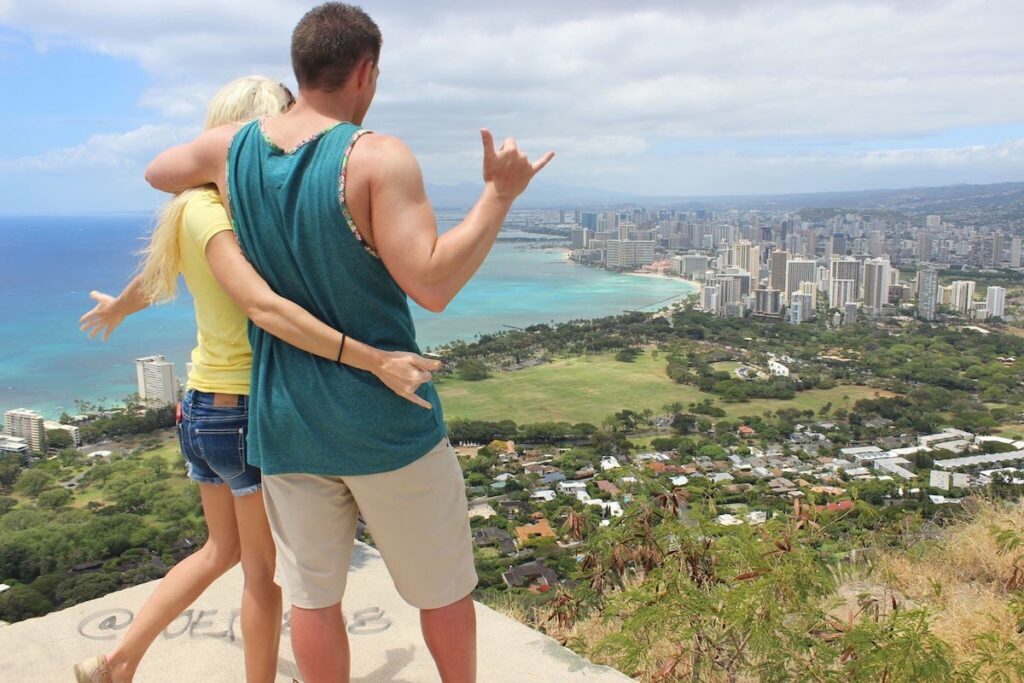 This gorgeous state Monument can be enjoyed with a simple bus ride. The monument itself is 475 acres and is sure to impress everyone who visits.
Most prefer to climb to the peak. At the top of the Diamond Head State Monument, you will get 360-degree views of Waikiki, the Pacific Ocean, and the surrounding crater.
Hiking the Diamond Head Monument is a wonderful experience. There is an old military bunker, 225-foot tunnel, a switchback trail, and the aptly named "Stairs of Doom." These stairs will not only test your fitness level but you will hike up steep steps to get to the top.
6. Pearl Harbor
A visit to Oahu in April is not complete without visiting Pearl Harbor. Here you will learn the history of the attack that took place on Pearl Harbor on December 7th, 1941.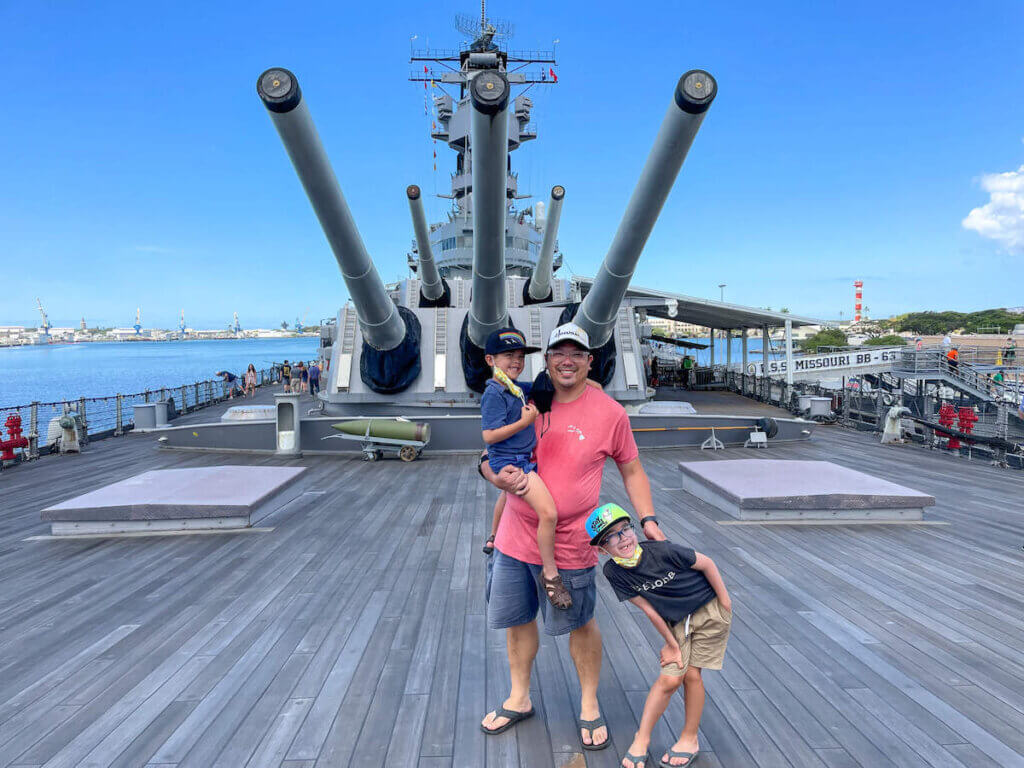 Consider signing up for a tour with one of the tour companies. This will help you to get the most historical context, as well as great transportation.
The Pearl Harbor Aviation Museum contains a collection of planes from the second world war. You can also take part in a Fighter Ace 360 Fight Simulator.
There is a lot to learn and explore at Pearl Harbor.
7. Waikiki Beach
This is one of the busiest beaches on the island of Oahu. There is shopping, amazing restaurants, and a gorgeous sandy beach.
Everything in Waikiki is within walking distance, so it's perfect if you aren't renting a car.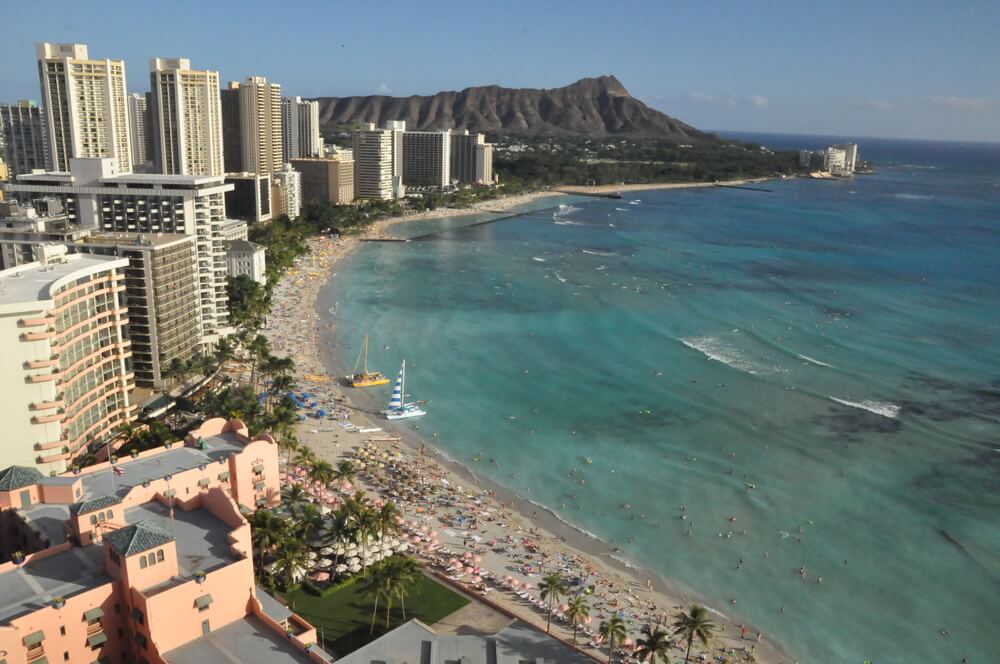 This beach is a great place to visit to relax, participate in water sports and get gorgeous views. If you want to spend a day on the beach, this is a great choice.
8. Hanauma Bay
This gorgeous nature preserve aims to safeguard and protect marine life. Located East of Honolulu, the sheltered cove has a large amount of coral reef.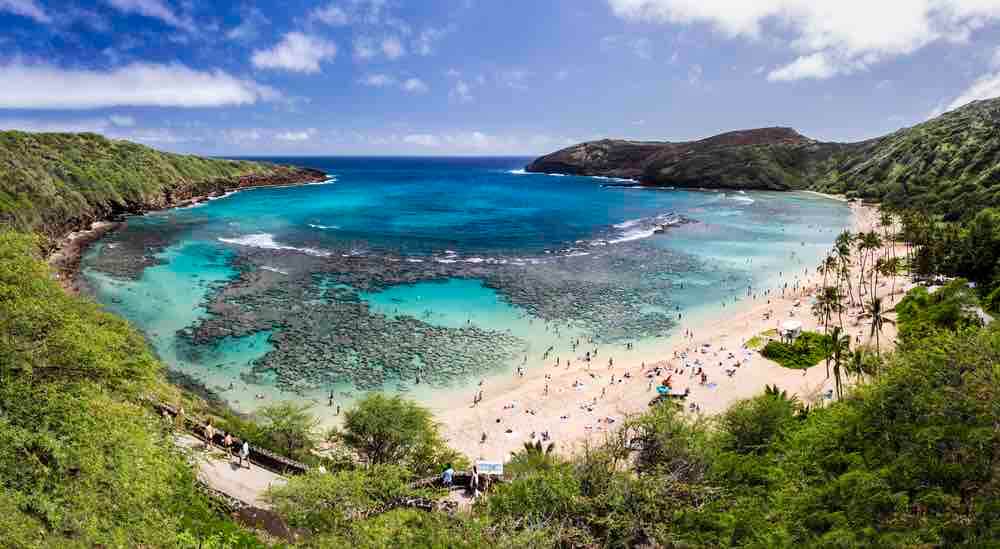 The cove is sheltered by a volcanic cone and contains several different turtles, fish, and other species. This is an excellent place for families with young children. If you are looking for great things to do in Oahu with kids, this is one of them.
The waters are shallow and calm and allow visitors to see some of the sea life without having to wade out too far. You may even see a green sea turtle.
9. Ho'omaluhia Botanical Garden
A visit to this botanical garden is a must. Divided into six different sections, with areas to both drive and walk, these gorgeous gardens are sure to please.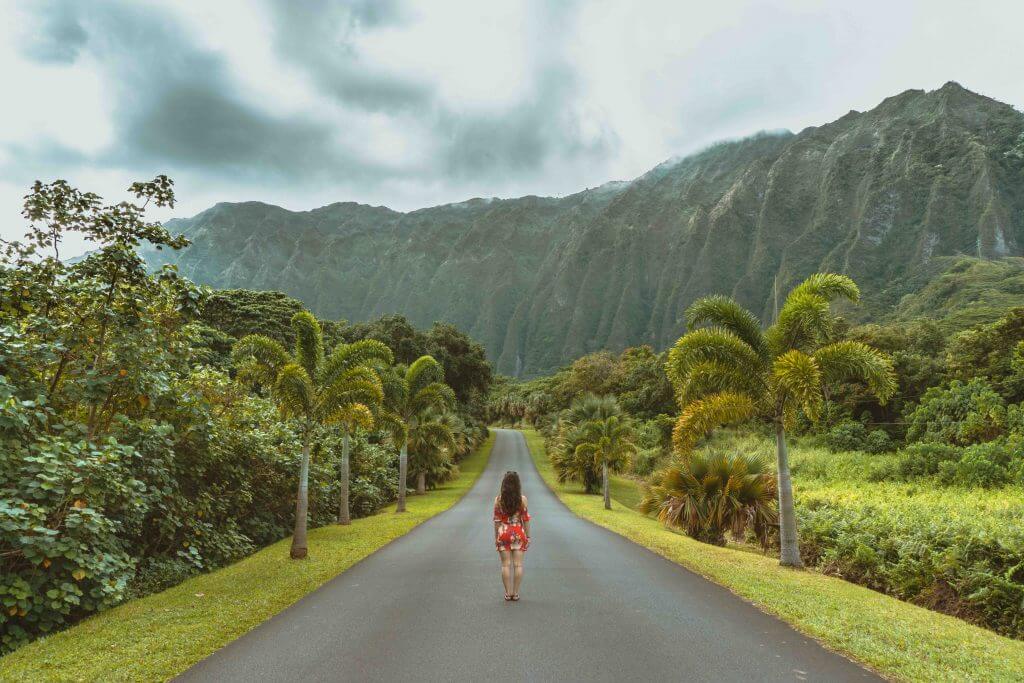 Not only is the plant life here gorgeous, but you will also get stunning views of the mountains.
If you are interested in Oahu's biodiversity, you aren't going to want to miss a visit to Ho'omaluhia Botanical Garden.
10. Lanikai Pillbox Hike
Known as the Kaiwa Ridge trail or the Lanikai Pillbox hike, this trail boasts spectacular views.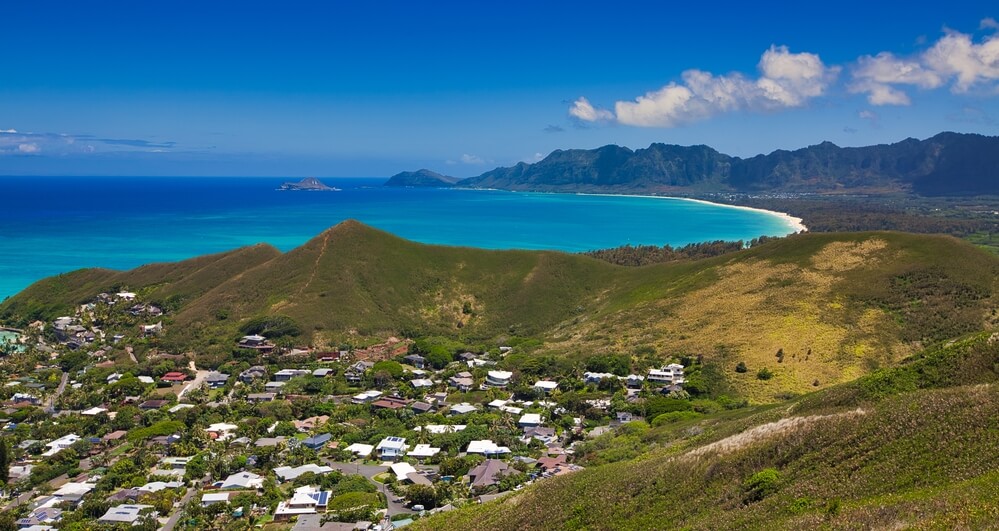 This hike is extremely challenging. With an elevation of 625 feet, you will want to ensure you have packed some great shoes.
The trip takes 1.5 miles all the way around. It takes approximately an hour to around 90 minutes to complete the hike, highly depending on how often you stop.
Many decide to take this hike to enjoy the sunrise or sunset once they have reached the peak.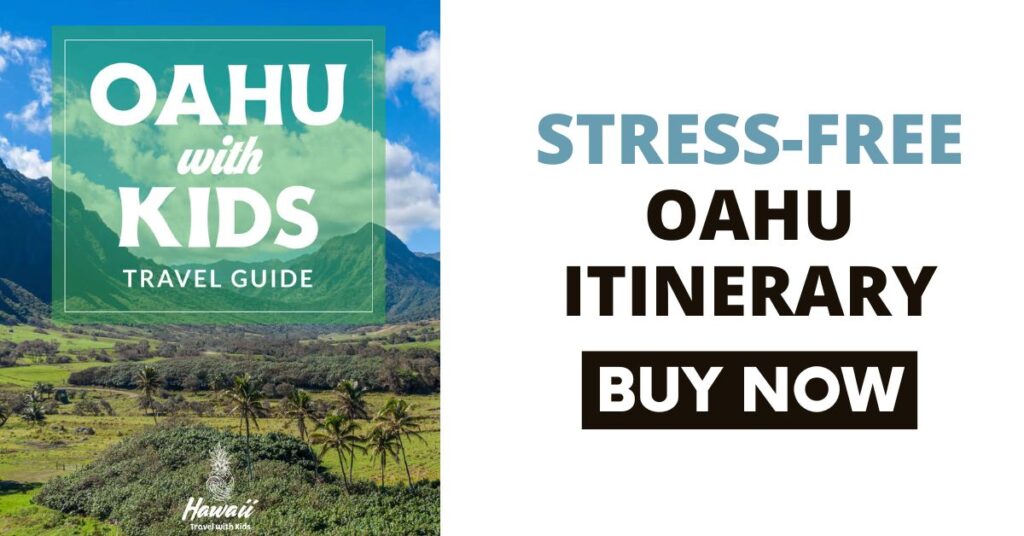 Oahu Hawaii in April Wrap Up
Visiting Hawaii in April is a great way to spend a lovely vacation. From the fabulous weather to the Easter Celebrations, you are sure to find something you will enjoy.
Whether you are visiting to take in some of the great events and festivals, or simply want to check out the great attractions and beautiful beaches, your getaway is sure to be exciting.