Are you going to Hawaii in April? Keep scrolling for my top picks for how to celebrate Easter in Hawaii this year including Hawaii Easter celebrations and events.
This guide to how to celebrate Easter in Hawaii in 2022 contains affiliate links which means if you purchase something from one of my affiliate links, I may earn a small commission that goes back into maintaining this blog.
Planning a family vacation to Hawaii in April?
Easter is one of the best holidays to be in Hawaii! There are so many fun things to do, including special Easter activities and events. You won't want to miss out on any of the excitement.
We've put together this guide to help you make the most of your Hawaiian Easter vacation. With our help, you and your family will have an amazing time experiencing all that Hawaii has to offer.
This guide has everything you need to know about celebrating Easter in the Aloha State.
Start planning your perfect Hawaiian Easter vacation now!
Want to skip all the planning and just access my detailed Hawaii Itineraries complete with daily schedules, kid-friendly activities, and travel hacks? Click the button below.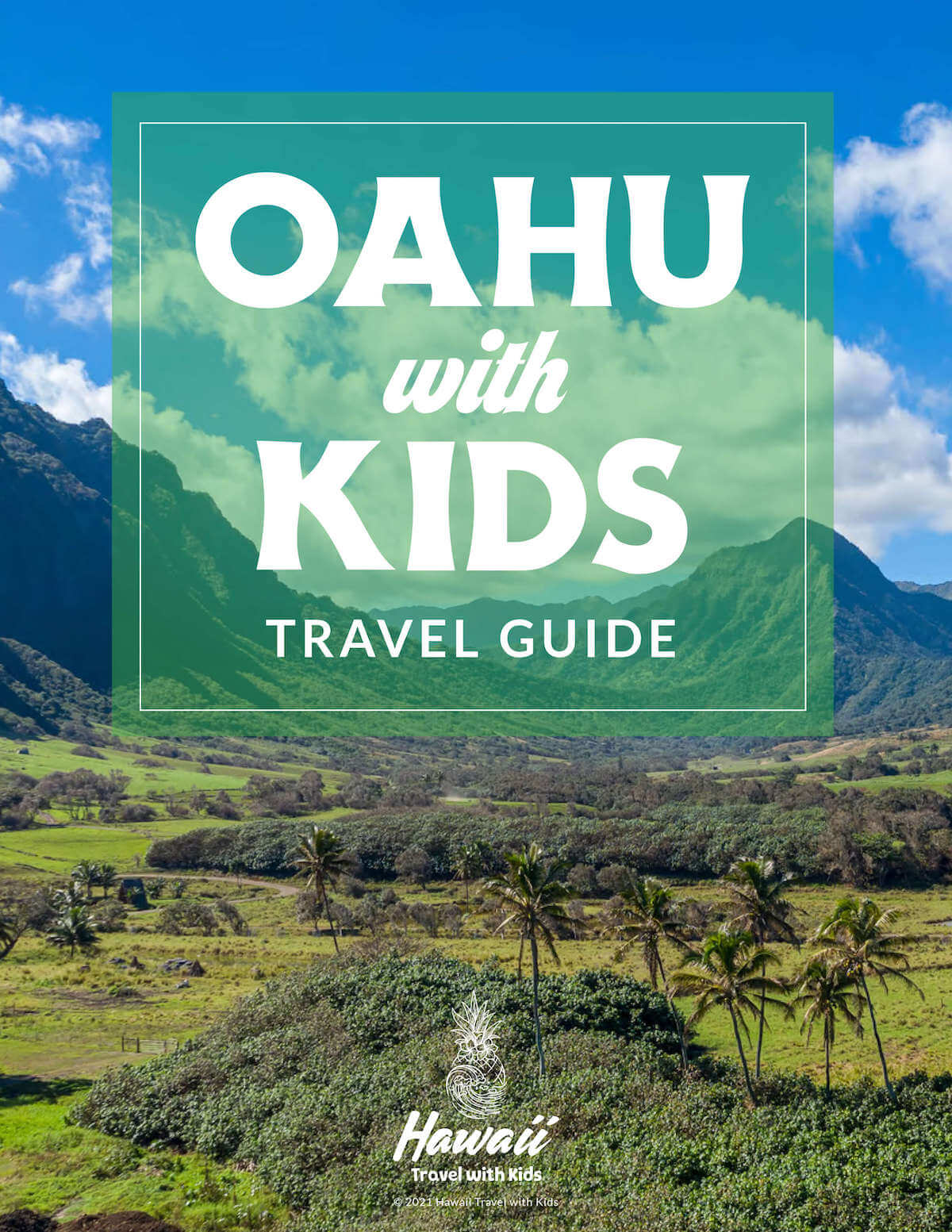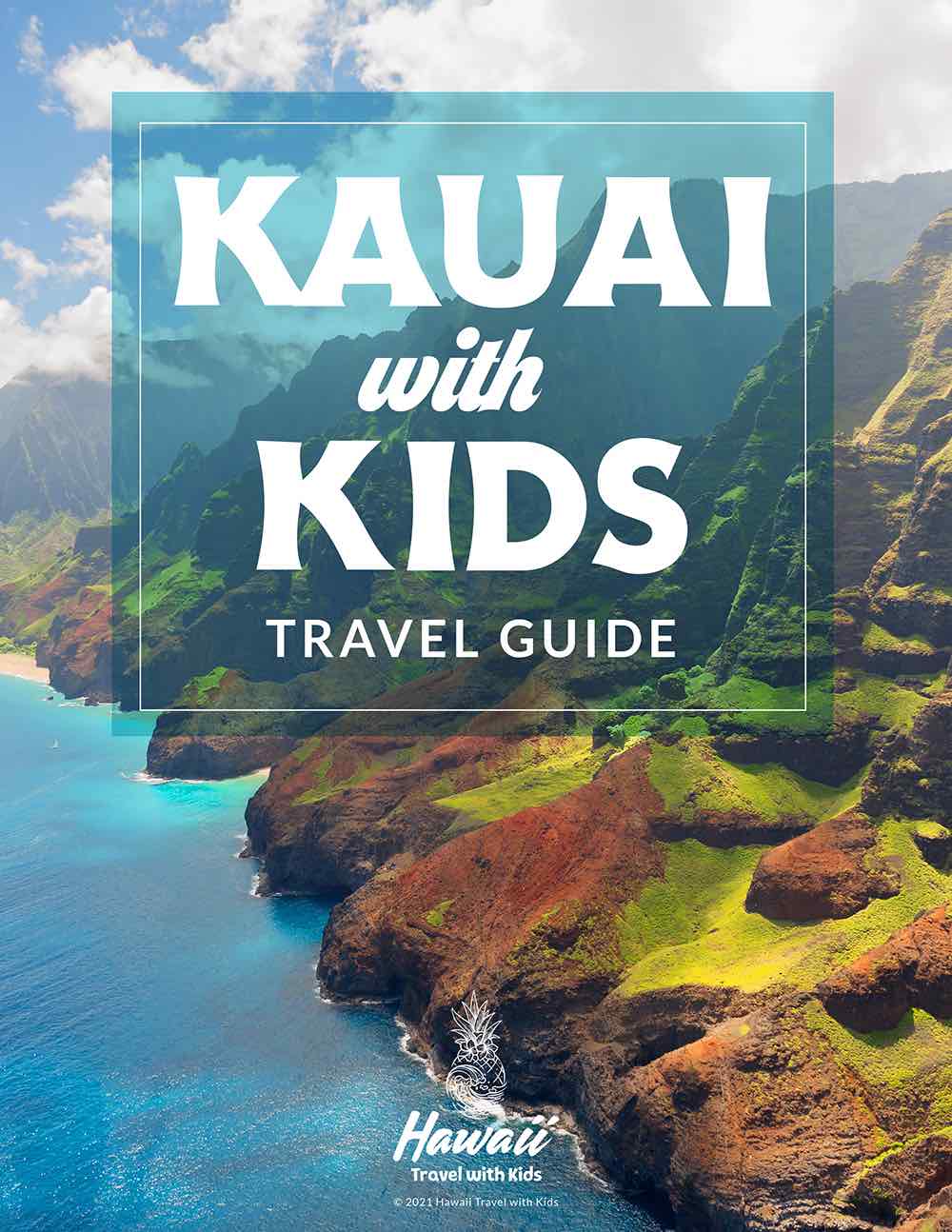 Hawaii Easter FAQs
What is Happy Easter in Hawaiian?
You can say Happy Easter in Hawaiian in two different ways. One way is "Hauʻoli Lā Pakoa" which means "Happy Passover." You can also say, "Hau'oli Lā I Ala Hou Ai Ka Haku," which translates to "Happy Day of the Rising Again of the Lord." Most people usually use the first one, while protestants will use the latter.
How do people celebrate Easter in Hawaii?
Easter is celebrated in Hawaii much like the mainland, with Easter egg hunts, taking pictures with the Easter bunny, and other fun activities. Read below to see all the fun Hawaiian Easter celebrations!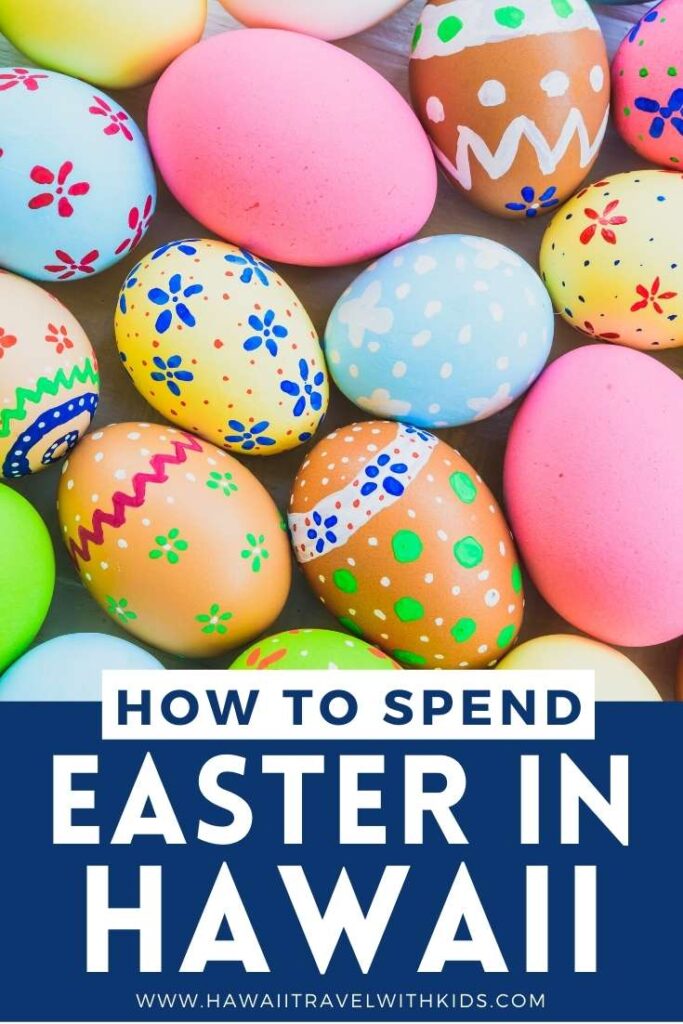 Easter Egg Hunts in Hawaii
In Hawaii, Easter egg hunts are so much fun as the sun always shines and the grass is green. Many places all over each island will have Easter egg hunts the days leading up to Easter.
Most churches and resorts will have their own Easter egg hunts that you can participate in. Check out the local churches near you to see their Easter schedule. If you are staying at a resort for Easter, ask the front desk for any Easter activities they offer.
Here are a few other Easter egg hunts all over Hawaii!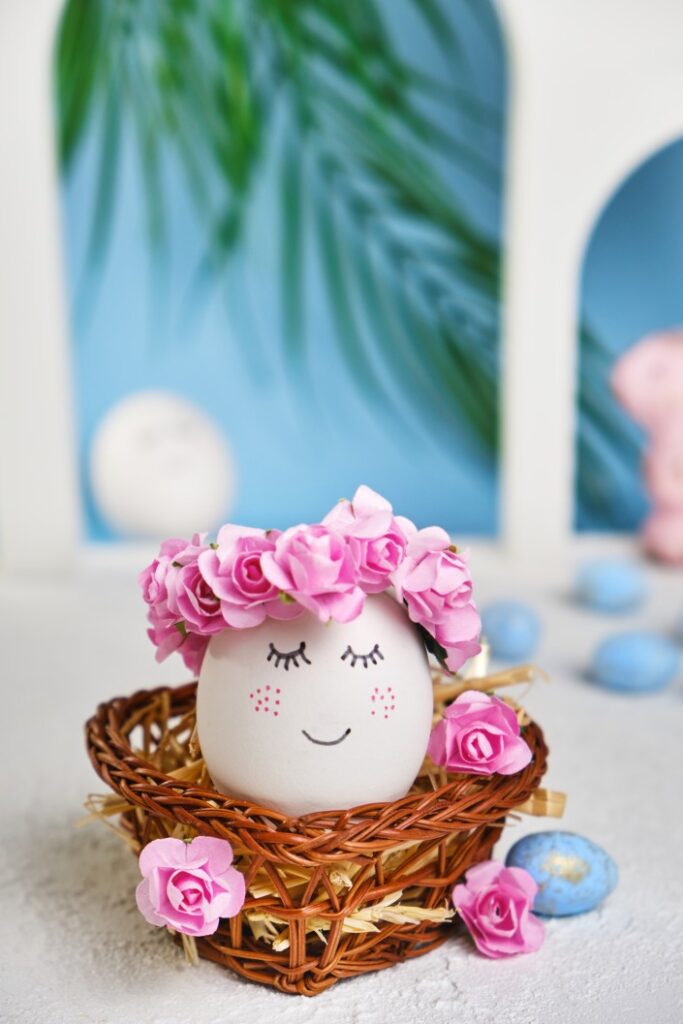 Ohana Baptist Church
The Ohana Baptist Church in Honolulu loves to celebrate Easter, especially with Easter egg hunts for the little ones. There will be two egg hunts with a twist; you don't even have to get out of your car! Kids 12 years and younger can enjoy this egg hunt at the Salt Lake Shopping Center.
Spring EGG-stravaganza
The Hawaii Children's Discovery Center loves to celebrate every holiday, especially Easter. On April 15 and 16, kids can go on a hunt to find 12 eggs at the Center's courtyard. You can also enjoy some crafts and see everything the Discovery Center has to offer.
Our Kaka'ako
Another Easter egg hunt located in Honolulu, Our Kaka'ako's egg hunt has a different type of hunt.
Instead of finding eggs to put into your basket, there are 9 different eggs around the neighborhood. Each one has a different word. Put the words together to find the message! There will be a prize at the end of the hunt. Here you will also be able to take pictures with the Easter bunny too!
Wet N Wild
Enjoy splashing around and zooming down water slides at Wet N Wild this Easter! As soon as the park opens, a hunt for 12 golden Easter eggs begins. Find one and win a special prize!
The park also has discounted tickets for this event as well. Kids will love this Easter egg hunt, and it is not like one they've ever done before!
Gunstock Ranch
Each year, the Gunstock Ranch goes all out with their egg hunts for Easter. Different age group hunts are going on all throughout the day. There are thousands of eggs hidden at this ranch, so every child should be able to find some. You'll find hard-boiled eggs, candy-filled eggs, and toy-filled eggs. There are even some eggs that have gift cards for local shops!
After your kids find their eggs, they can ride on a horse, jump in a bounce house, have their faces painted, and so much more. This is one of the best Easter events in Hawaii!
Botanical World Adventures
Children 2-11 years old can go on this Easter egg hunt at the Botanical World Adventures! There are thousands of eggs hidden for children to find and get some delicious treats! This hunt is located in Hakalau on the Big Island.
Frances Wong Stadium
The Frances Wong Stadium has one of the biggest Easter egg hunts for the Keiki to enjoy in Hilo! There will be plenty of crafts, food, and prizes. There are different egg hunts for each age group, so all kids can find some eggs!
Star of Honolulu Easter Cruise
The entire family can enjoy a fun cruise with the Star of Honolulu. Every year, they will put on many fun holiday cruises. For Easter, kids can enjoy an Easter egg hunt on the cruise, Hawaiian activities, and delicious food. Most kids have never done an egg hunt aboard a boat, so this would be a unique event they will love!
Lahaina Animal Farm
The Lahaina Animal Farm in Maui usually does a fun egg hunt along with their petting zoo. Kids can enjoy finding some eggs and then meet some animals afterward!
King's Chapel
Enjoy a fun Easter egg hunt in Kauai at the King's Chapel. Children in 5th grade and younger can participate. The Easter bunny will also be there, as well as fun Easter activities for the kids to do. This is a free event located at the Hanapepe Football Stadium.
Ohana Christian Fellowship Church
Here you can find another free Easter egg hunt in Kauai. This church will have a free lunch and egg hunt at Kapaa Beach Park.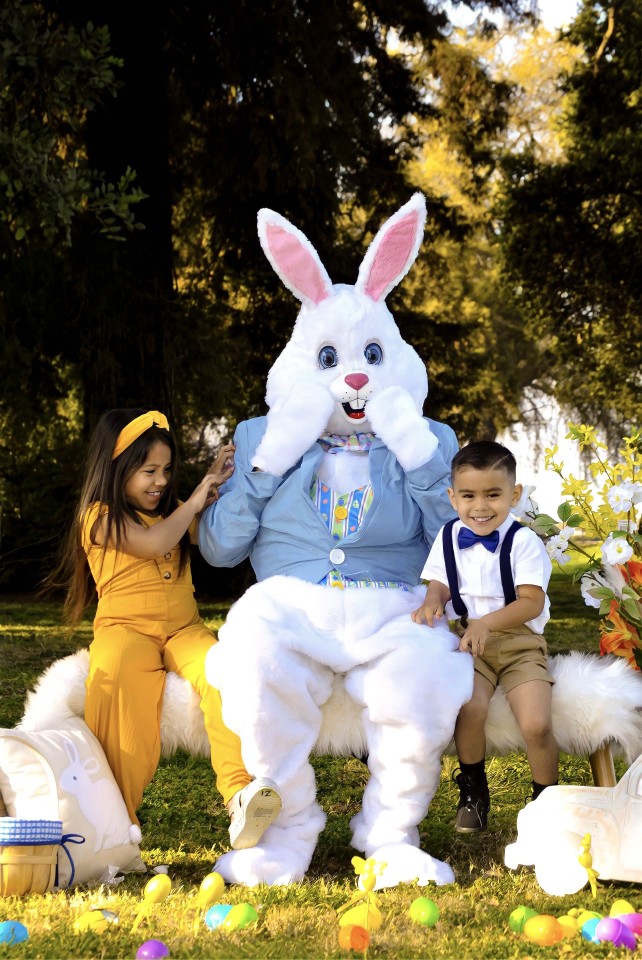 Where to Meet the Easter Bunny
Most malls will have the Easter Bunny hanging around somewhere for pictures a few days before Easter.
The Kahala Mall in Honolulu will have the Easter bunny available from March 19th until April 16th. Reservations are recommended, but they also accept walk-ins.
You'll also find the Easter bunny at the Royal Hawaiian Center in Honolulu and at the Pearlridge Mall in Aiea.
The Windward Mall in Kaneohe also will have pictures available with the Easter Bunny for a few days before Easter. The first 100 kids who get their pictures taken at the Windward Mall will enjoy a free Easter craft.
Keiki and the Pineapple, a fun children's place in Honolulu, puts on a Brunch with the Easter Bunny. Enjoy a delicious meal and meet the Easter bunny as he goes around the room. Your children can decorate eggs after they finish eating. Reserve your place for $25 and get it back when you attend.
The Queens Marketplace in Waikoloa on the Big Island has not only the Easter bunny called Pualani Cottontail but also Koloa the Duck! Get some pictures taken with these two in the Spring and enjoy some fun giveaways and activities as well.
Have your kids get pictures with the Easter Bunny at the Lahaina Cannery Mall or the Queen Ka'ahumanu Center in Maui.
At Prince Albert Park in Kauai, kids can enjoy meeting the Easter bunny as they search for some fun eggs around the park after watching or participating in a fun Easter parade.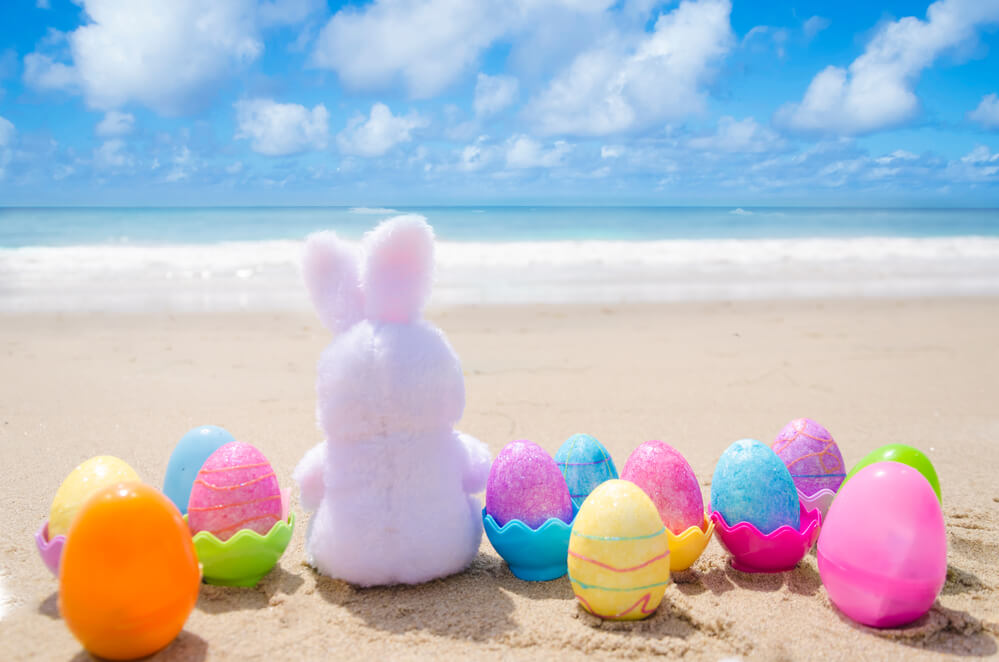 Hawaiian Easter Traditions
There are a few fun Hawaiian Easter traditions that you can participate in during your trip to Hawaii in the springtime, along with other fun activities to do for Easter.
Sunday Brunch
Most resorts will put on a special Easter Sunday Brunch. Enjoy some delicious Hawaiian food and celebrate Easter with your family. Usually, you'll also be able to enjoy live music as well.
Church
Most people will attend church for Easter. Churches all over each island in Hawaii will all have their own special Easter sermon. Local bands will play, and you'll be able to rejoice on this happy holiday.
There are even some services that take place at many of the beach parks on the islands as well! Who wouldn't love going to a church service on the beach?
Visit Historical Sites
There are plenty of great historical places to visit in Hawaii, but especially in Maui. This island is filled with historic churches and other establishments that will add to your unique Easter celebrations.
Watch the Sunrise
For some, the sunrise signifies the resurrection of Jesus Christ, so they love to go watch the sunrise. There are plenty of amazing hikes in Hawaii where you can watch the sunrise from a stunning view. Or, simply head to the beach and watch it rise from there!
Go to the Beach
Heading to the beach will always be one of the best things to do on the islands. Spending a few hours relaxing on the beach for Easter will help you truly enjoy your holiday. Ground yourself by going to the beach and being in nature.
Maui Mall's Annual Easter Eggstravaganza
This is another super fun Easter activity for the children to enjoy. The kids can enjoy crafts, coloring, games, dancing, and so much more. Many characters will be there, including Stitch, Elmo, and the Easter Bunny. Kids go to each station to collect eggs in their passports to win some fun prizes.
Easter in Hawaii Wrap Up
Celebrating Easter in Hawaii will definitely be a great family vacation. There are plenty of fun Easter egg hunts all over each island for the kids to enjoy, grab some treats, and win some awesome prizes.
So, if you're looking for a tropical destination to celebrate Easter with your family, head to Hawaii!