Are you planning a trip to Hawaii with a baby and trying to sort out your Hawaii packing list? Keep scrolling for the best beach essentials for babies that will save your sanity!
This post about Hawaii beach essentials for babies contains affiliate links which means if you purchase something from one of my affiliate links, I may earn a small commission that goes back into maintaining this blog
I've taken both my boys to kid-friendly beaches in Hawaii since they were babies. Each time, I've remembered (and forgotten) to pack the right beach gear for babies.
Many people think you don't need much to entertain your baby at the beach. I tend to agree with that.
But, when it comes to the health and safety of my kids, I'd rather be prepared.
The tricky thing about packing baby gear for the beach in Hawaii is that you don't want to over-pack. But, you also don't want to forget something important.
Now, there are many things you can buy in Hawaii (like baby beach toys) that you don't need to lug from home and waste suitcase space. That's not what this baby beach essentials list is about.
Below is a list of items that are worth buying ahead of time and adding to your Hawaii packing list.
Keep scrolling to find out what to bring to the beach with a baby in Hawaii!
Find out 17 things people always forget to pack for Hawaii plus awesome zero-waste travel essentials!
Want to skip all the planning and just access my detailed Hawaii Itineraries complete with daily schedules, kid-friendly activities, and travel hacks? Click the button below.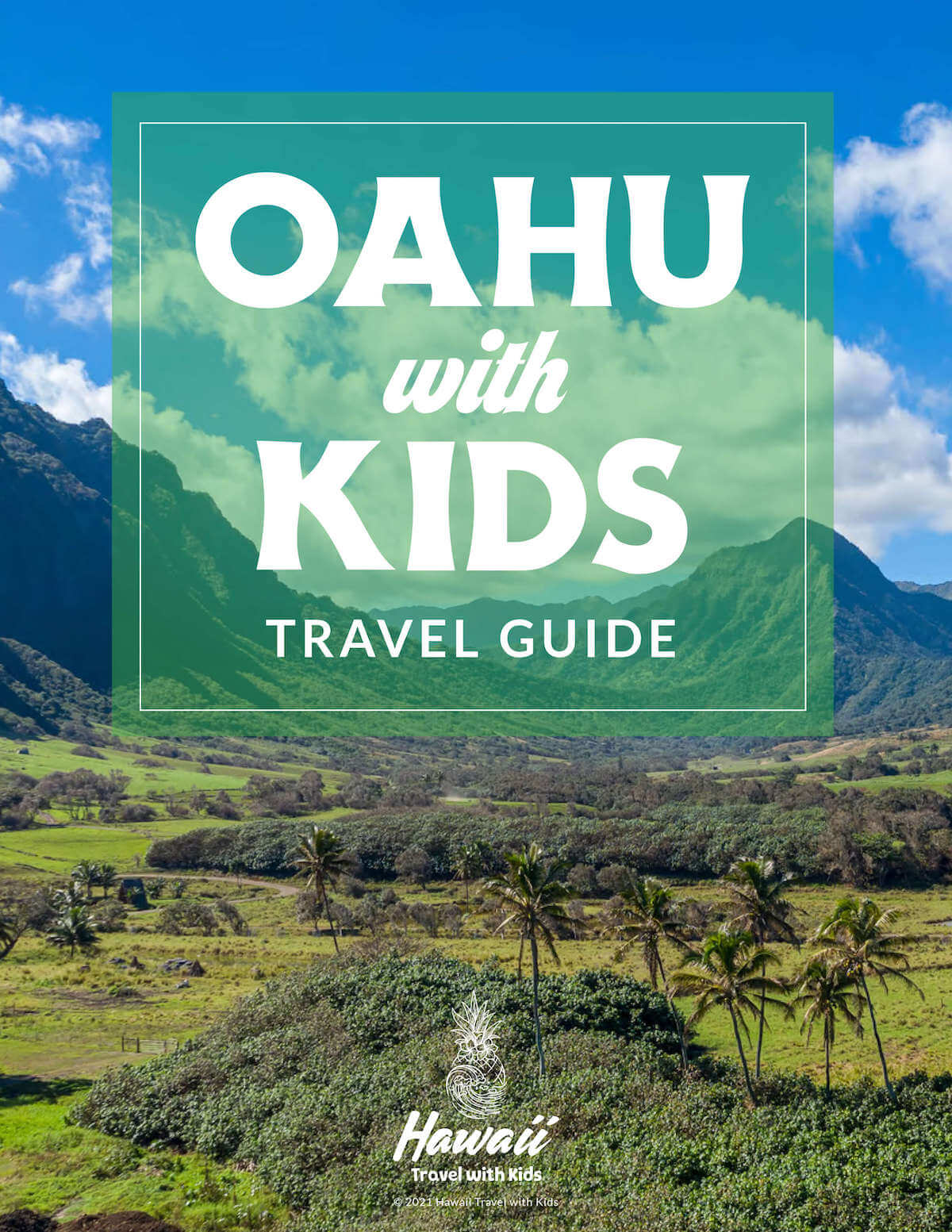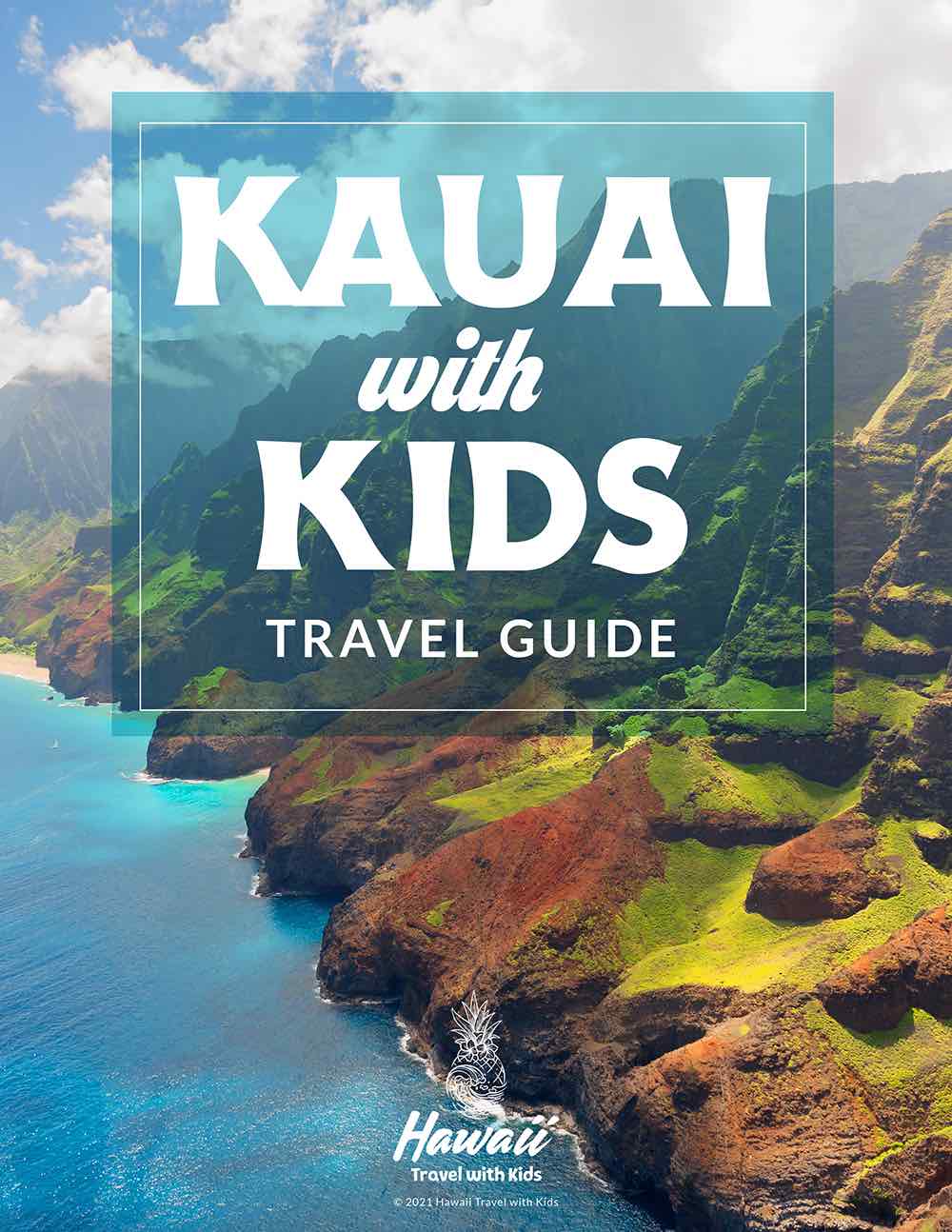 Hawaii with a Baby FAQs
When can you take a baby to the beach?
You can go to the beach with a baby anytime you like! Taking a newborn to the beach is a tiny bit trickier than older babies mainly because they need to stay in the shade. Newborns are too young for sunscreen, so you'll need to be extra vigilant to keep their sensitive skin protected from UV rays.
What are the best beach essentials for toddlers?
Toddler items are a bit different than beach accessories for babies. You'll definitely want sand toys, water shoes, a Puddle Jumper (or other floatation device), and more snacks/drinks than you can imagine!
Do I need a beach umbrella for babies in Hawaii?
If you don't have a baby pop up tent, beach umbrellas for babies are the next best thing. I didn't include them on my list of travel essentials for babies because they are too cumbersome for a Hawaii packing list. But, you can always buy or rent a beach umbrella in Hawaii to use during your trip.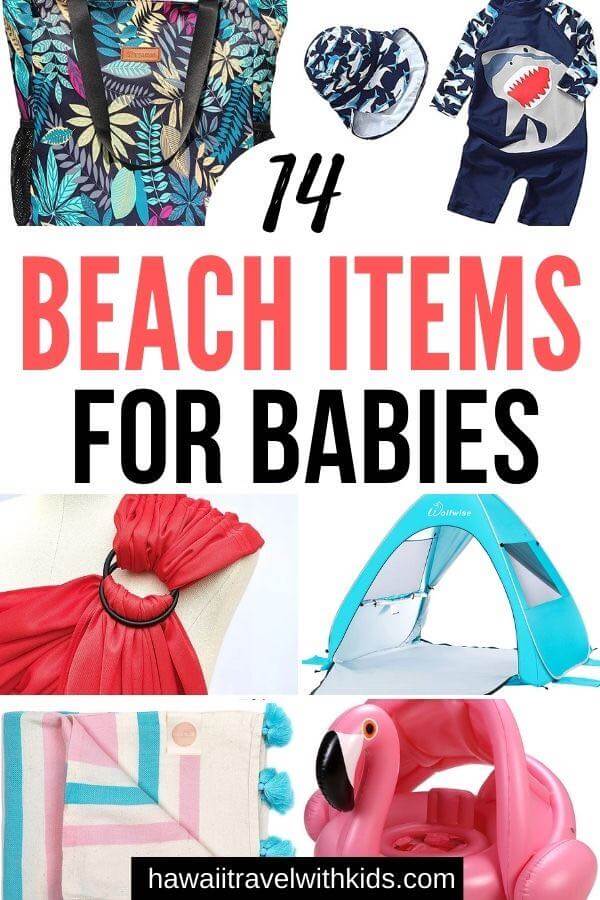 14 Helpful Hawaii Beach Essentials for Babies
1. Waterproof Beach Bag
When you're hauling around baby gear in Hawaii, you'll want to keep it protected from getting wet. That could be from the ocean or when it starts pouring down rain (which does happen.)
Now, you can use this as your diaper bag in Hawaii or keep it a dedicated beach/pool bag if that's your main activity for your trip.
While I normally use a backpack as my day bag in Hawaii, I prefer to use tote bag styles for the beach because it's a lot easier for me to find things and stash larger beach items. Check out the latest prices and more details.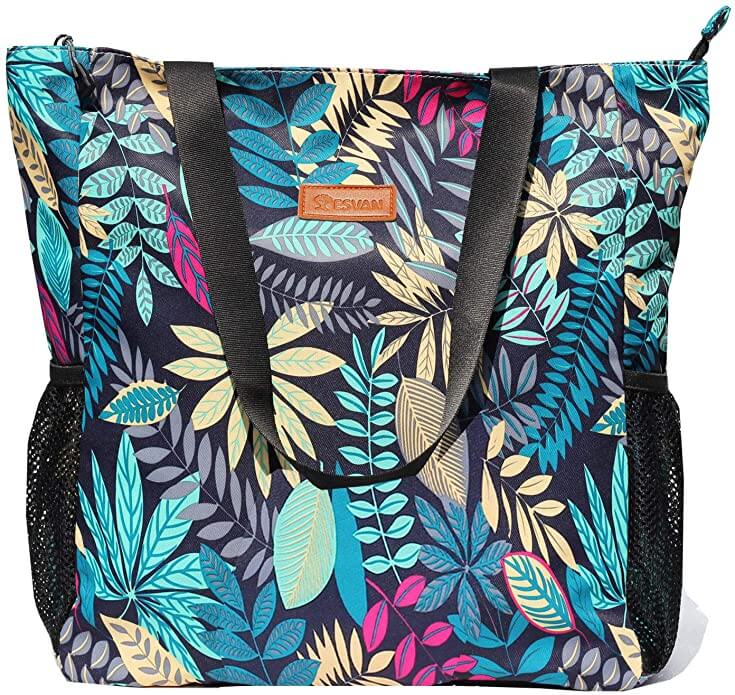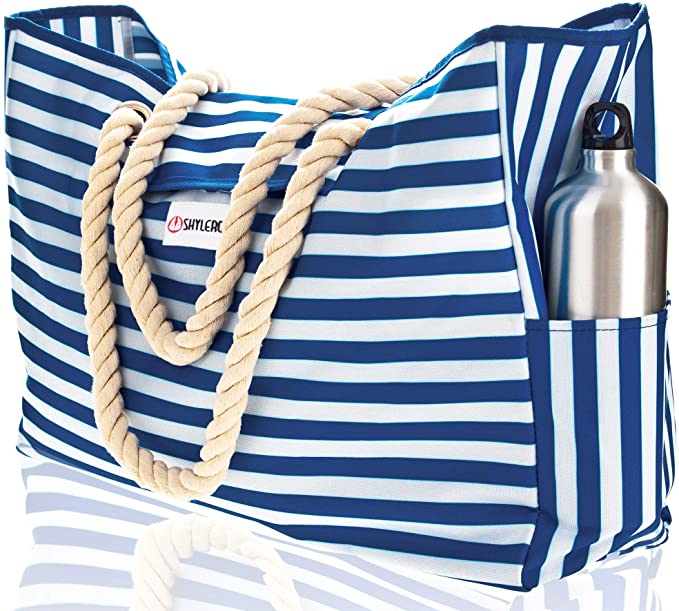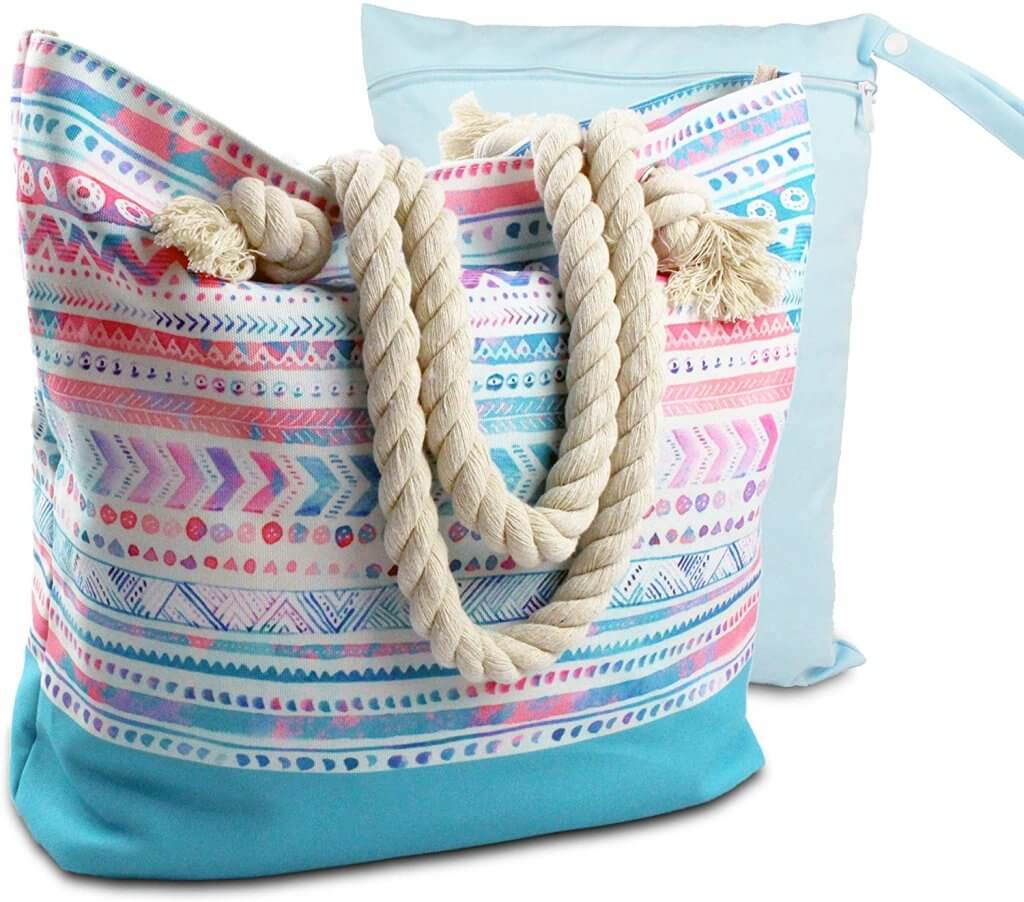 2. Wet/Dry Bags
I only discovered wet/dry bags when my oldest was a baby and now I think they are one of the smartest baby essentials for the beach.
It's helpful to bring two of them when going to the beach with a baby.
One is for putting wet swimsuits/clothing items to keep the rest of your bag dry. Make sure it's large enough for everyone's swimsuits. Find the best prices here.
The other one is to keep your diapers and anything else dry. You might accidentally leave your bag open or it gets knocked over and things spill out and get wet.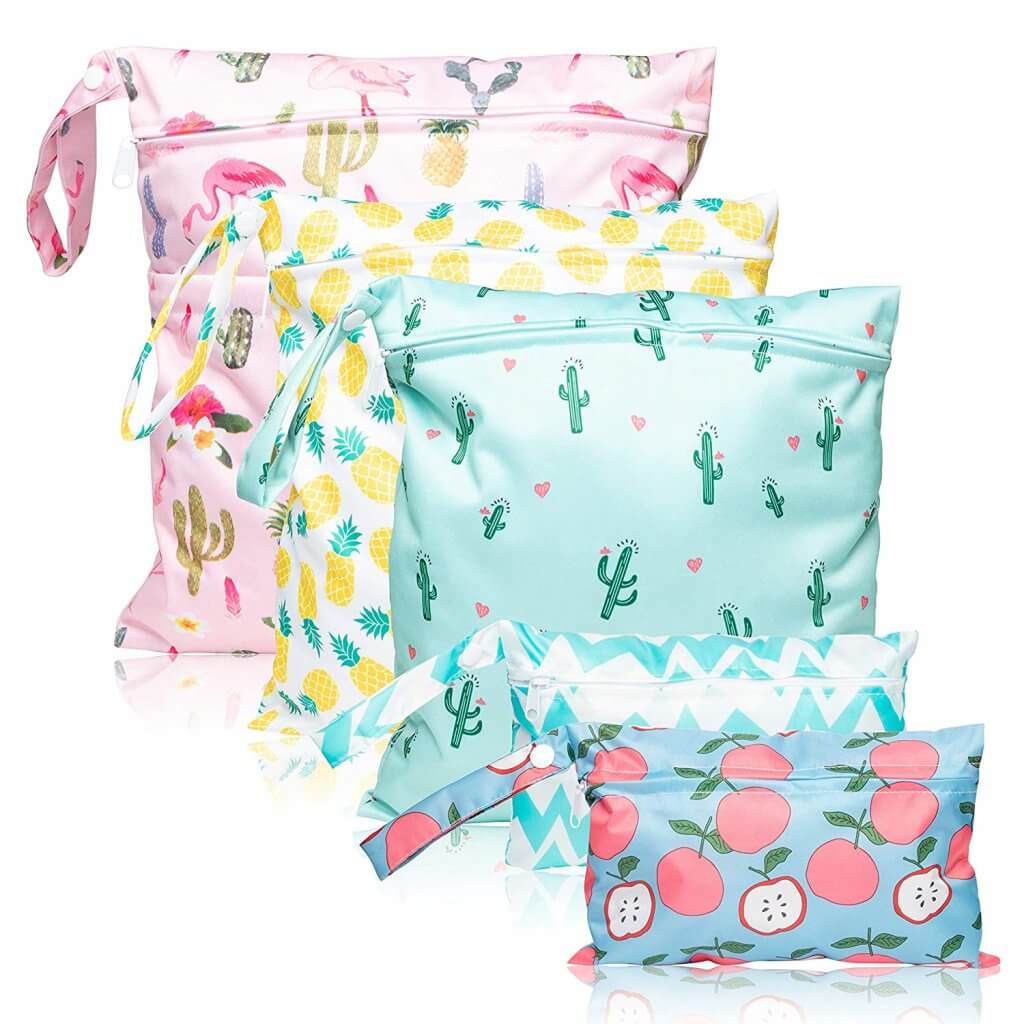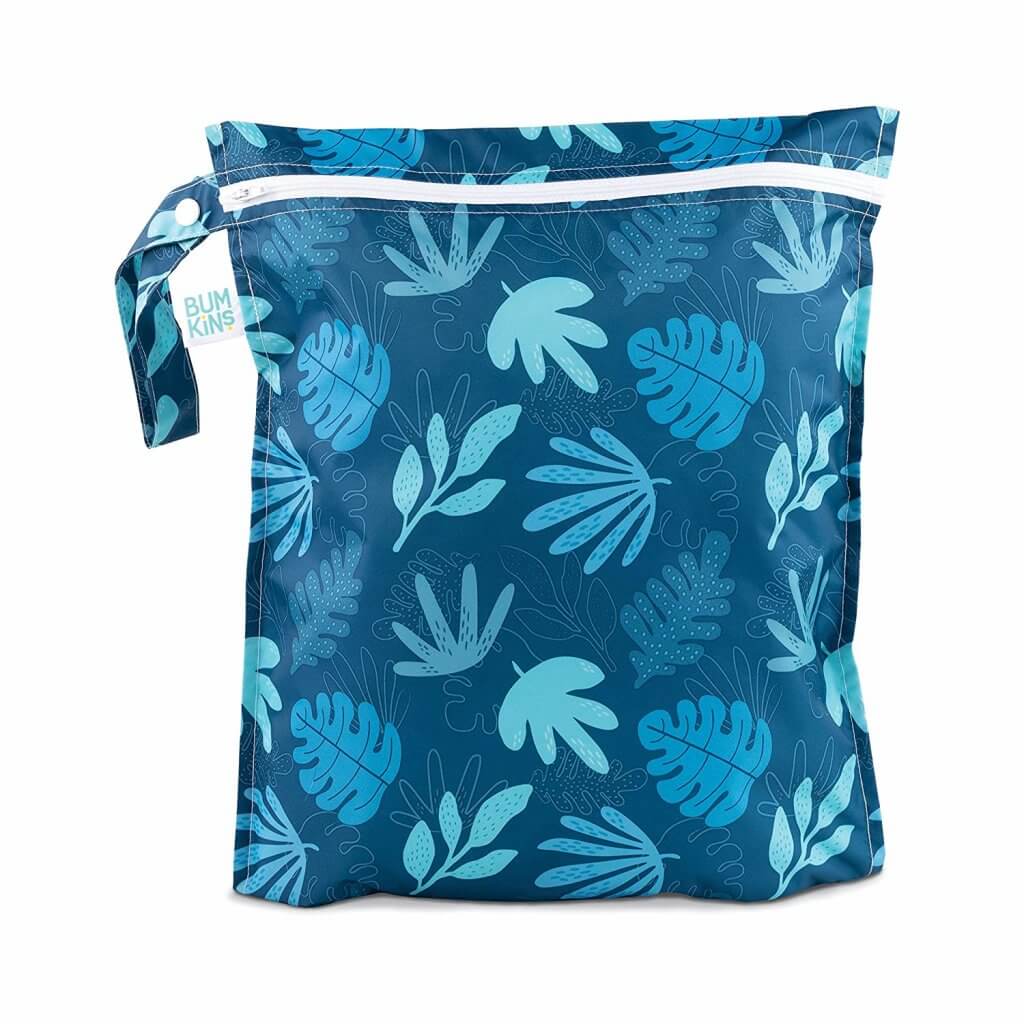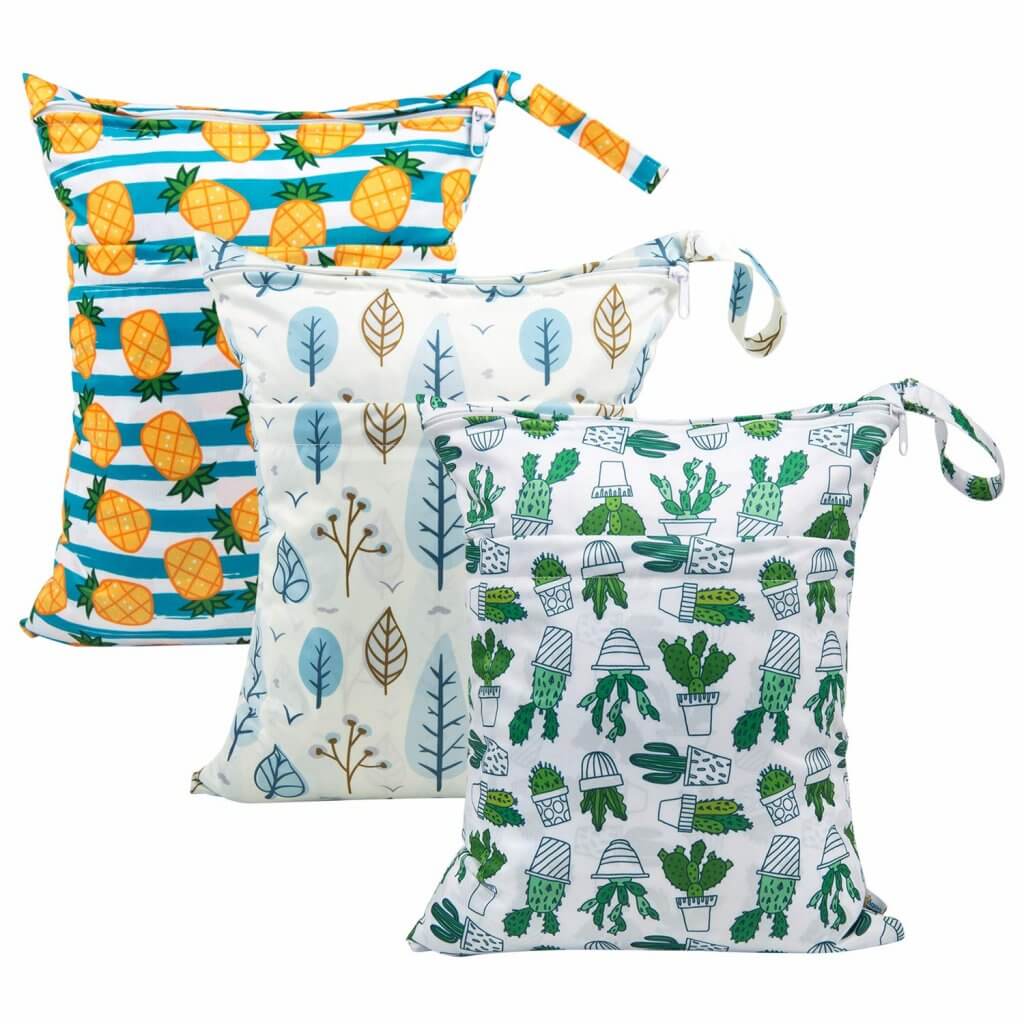 3. Reef-Safe Sunscreen
As of 2021, the only sunscreen allowed in Hawaii is reef-safe sunscreen. Luckily, many baby sunscreen is already reef-proof.
I do want to mention that sunscreen is just for babies 6 months and older. Infants younger than 6 months old shouldn't wear sunscreen. Instead, plan on keeping them in the shade. Find the best prices here.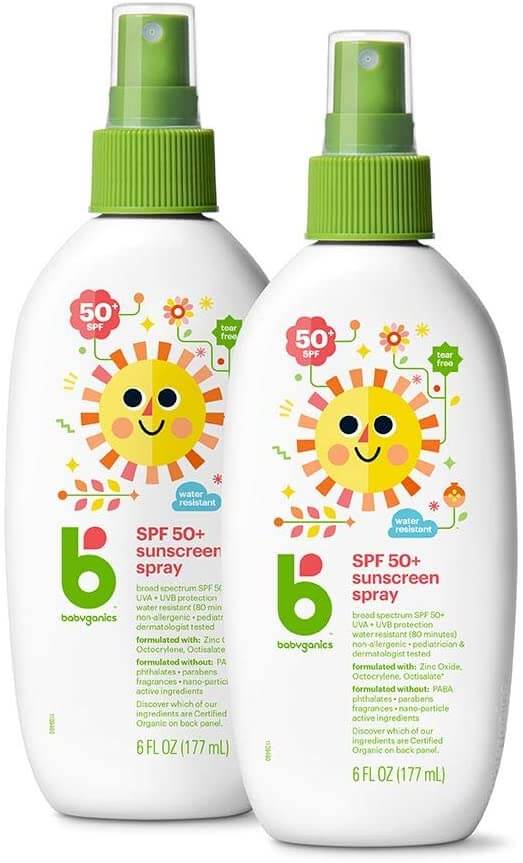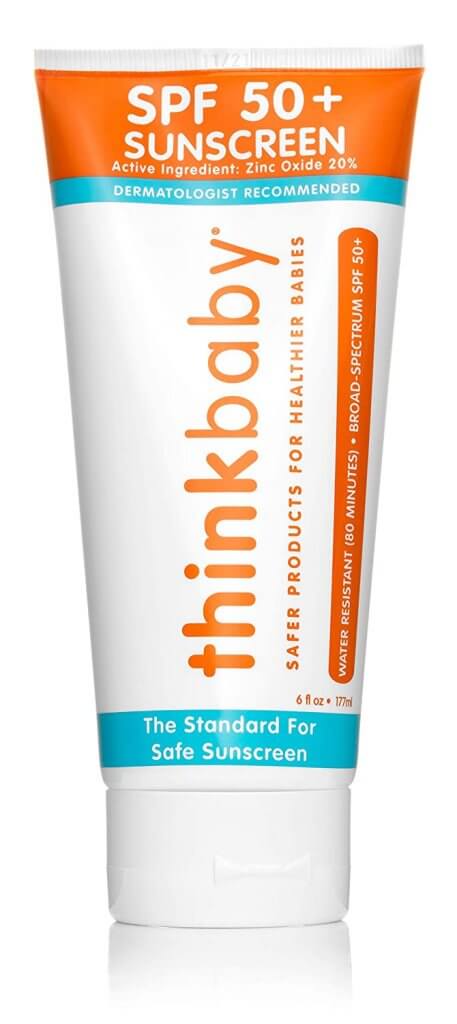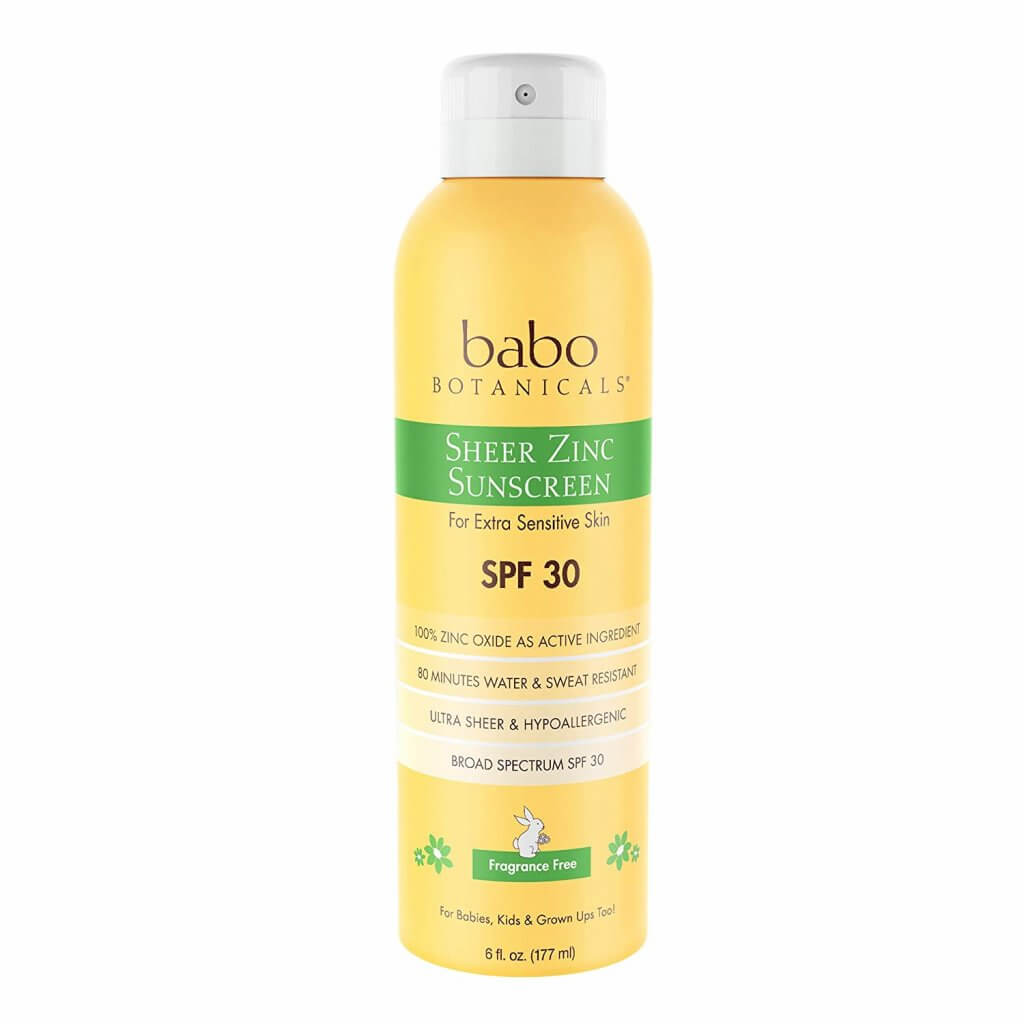 4. Pop Up Beach Tents for Babies
Before I had kids, I thought it seemed like "over-kill" when I saw families set up baby tents on the beach.
But now, I think it's genius beach gear for baby, especially if you're taking an infant to the beach in Hawaii. Check out the latest prices and more details.
There are a lot of beaches in Hawaii that don't have any shade. And it's important that babies don't spend too much time in the sun, even if they are wearing sunscreen.
It's really handy to set up a tent to provide beach shade for babies. Then, they have a nice place to nap or crawl around.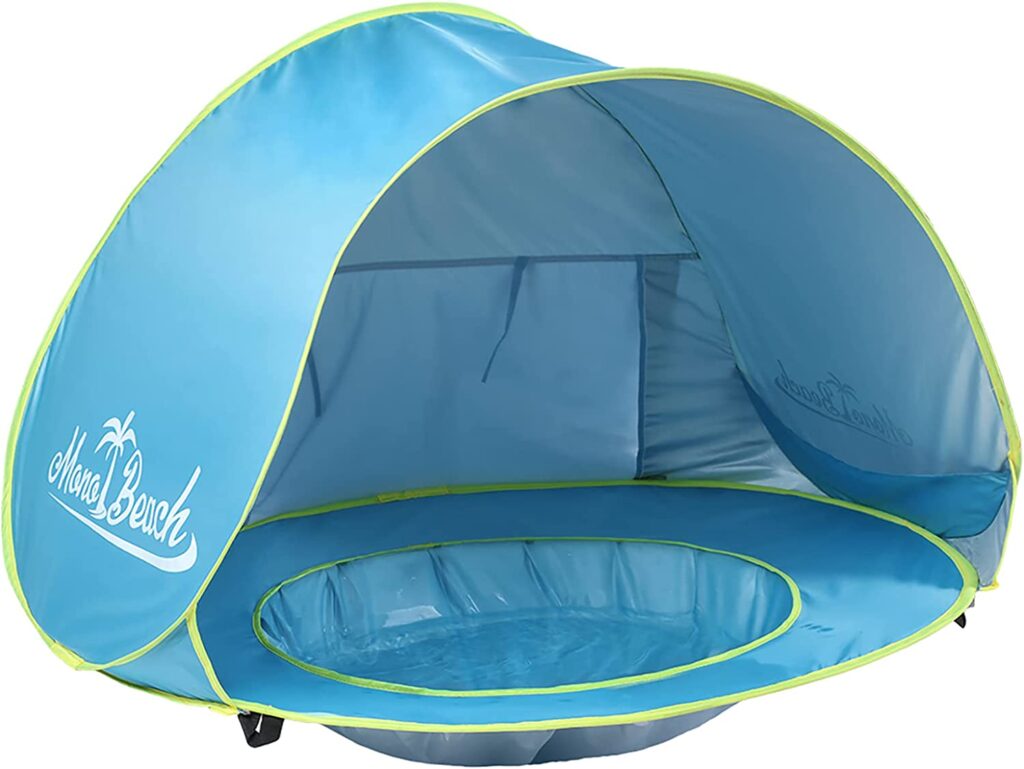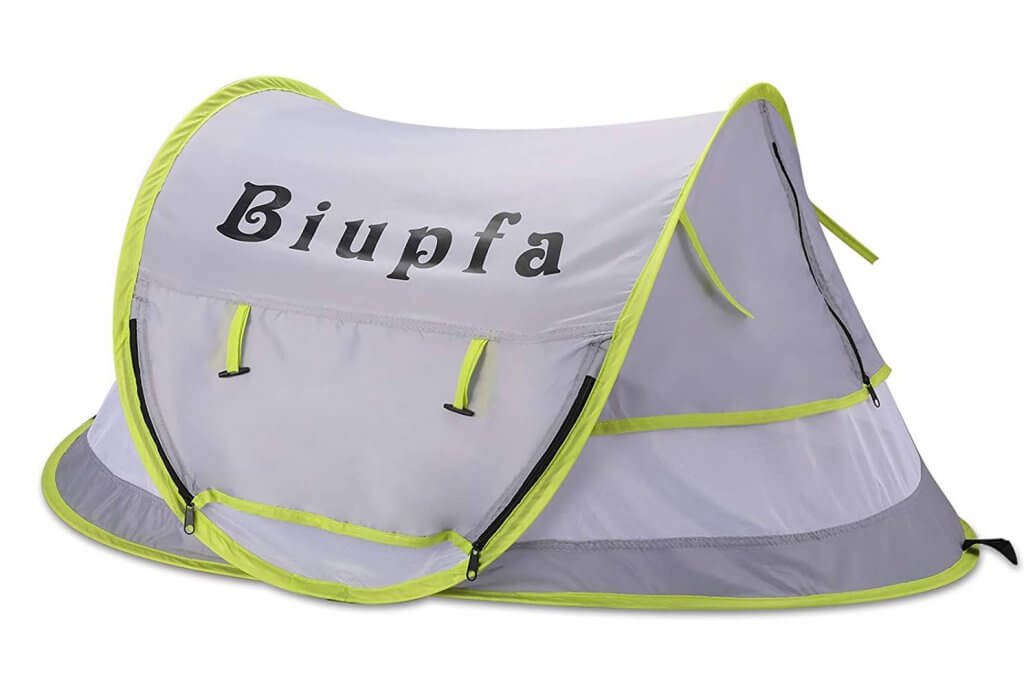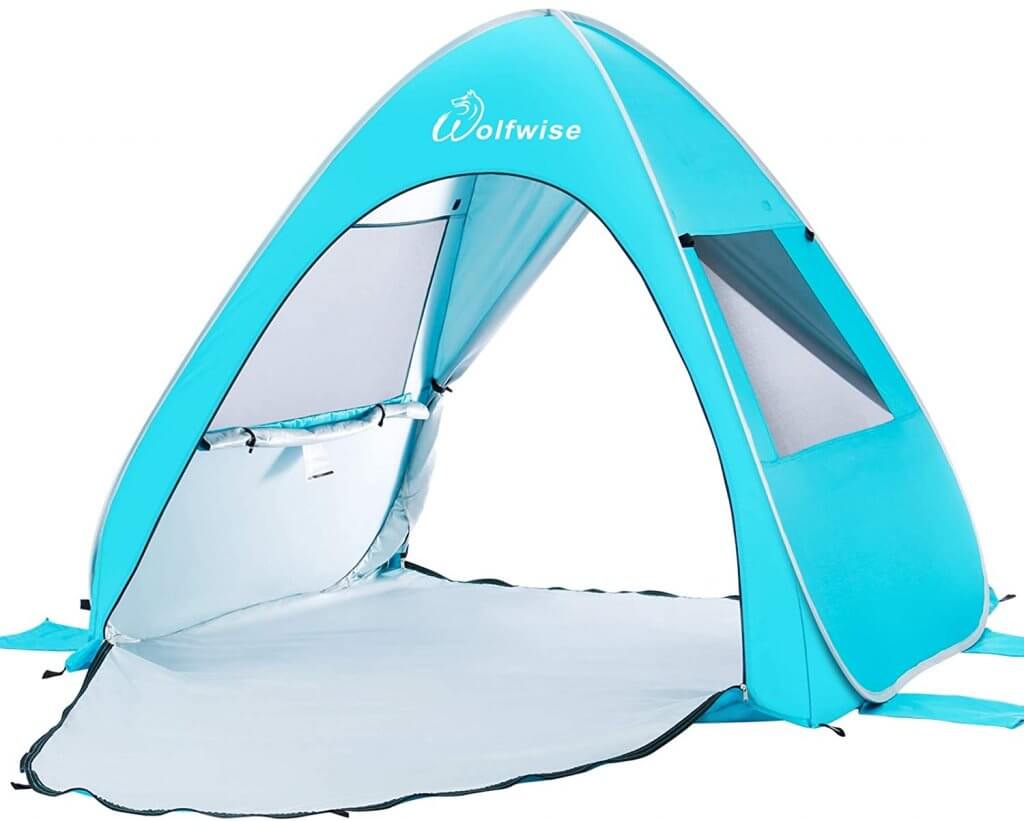 5. Sand Proof Beach Blanket
One thing that I noticed when my kids were babies is that they were really sensitive to the feel of sand.
While they liked playing in the sand, they didn't like it when the sand was on their toes.
I used to just use beach towels, but those get really sandy and it can be really hard to shake all the sand off.
So, I started using sand-proof beach blankets and beach mats and they worked like a dream. Find the best prices here.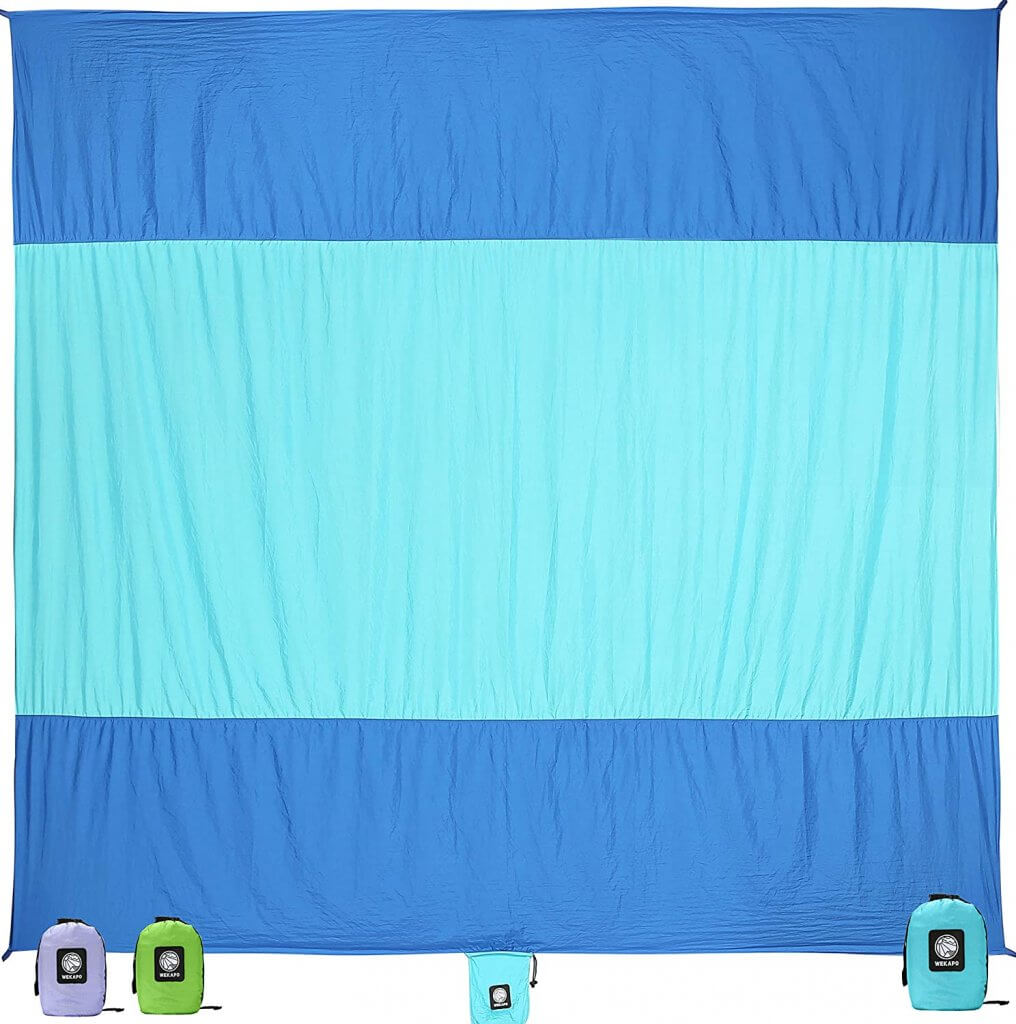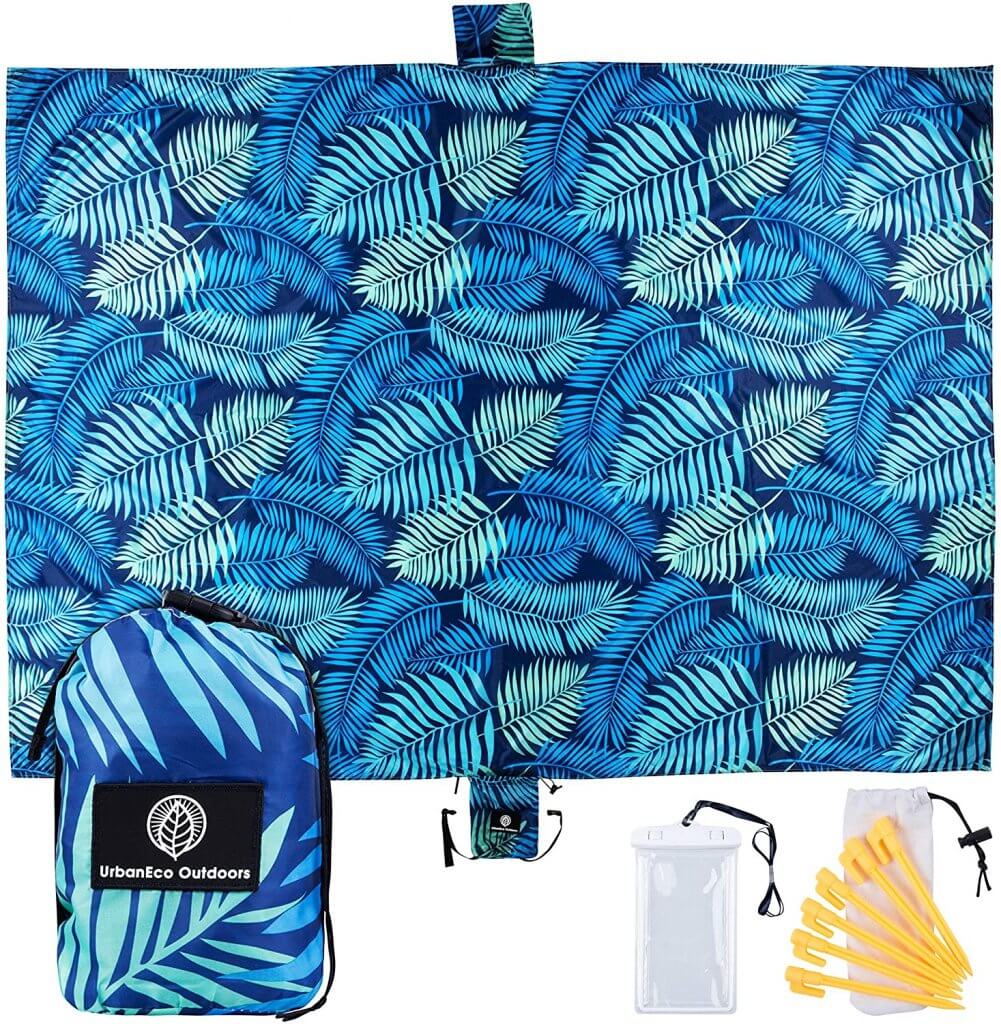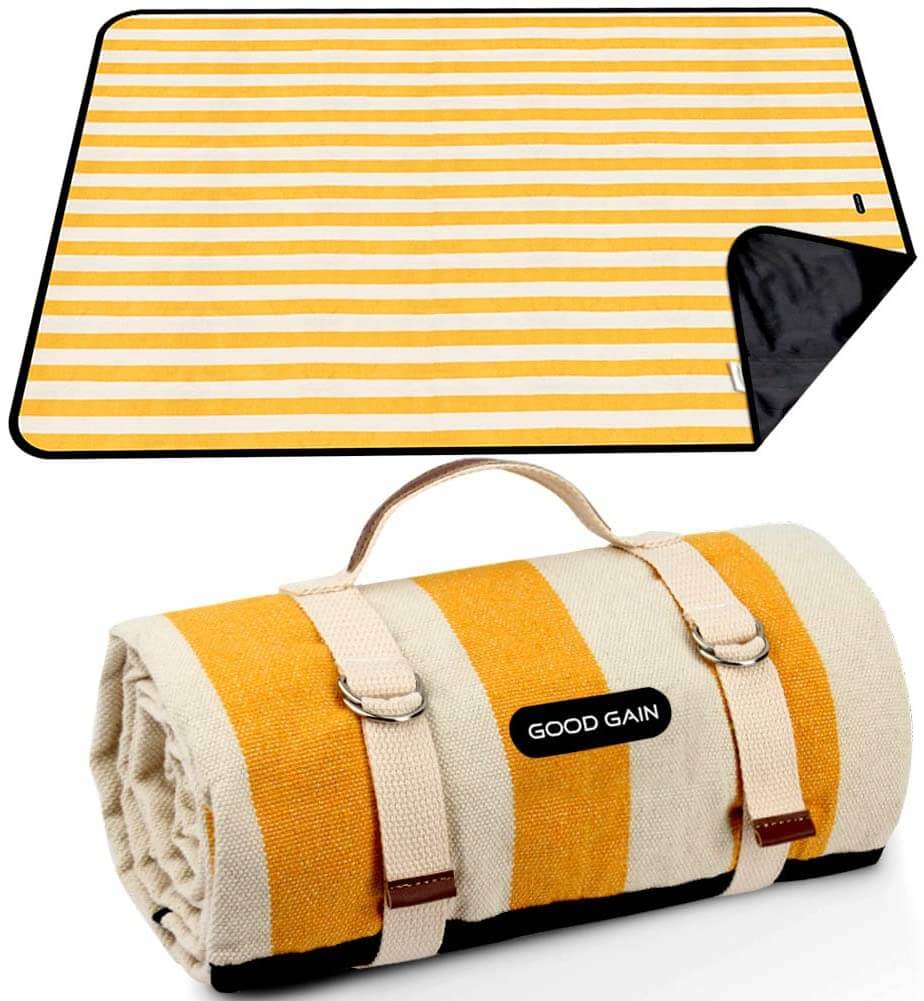 6. SPF Swimsuit and Rash Guard
You will definitely want to dress your baby in an SPF swimsuit and baby rash guard. It's one of the top beach essentials for baby. Check out the latest prices and more details.
There are one-piece and two-piece options available for babies. The two-piece is kind of nice because it's easier to change diapers. But the one piece is also pretty handy. And you can even get family matching swimsuits!
If you are planning on hitting the pool or beach everyday, you'll want to pack at least 2 swimsuits so they will have time to fully dry after each use.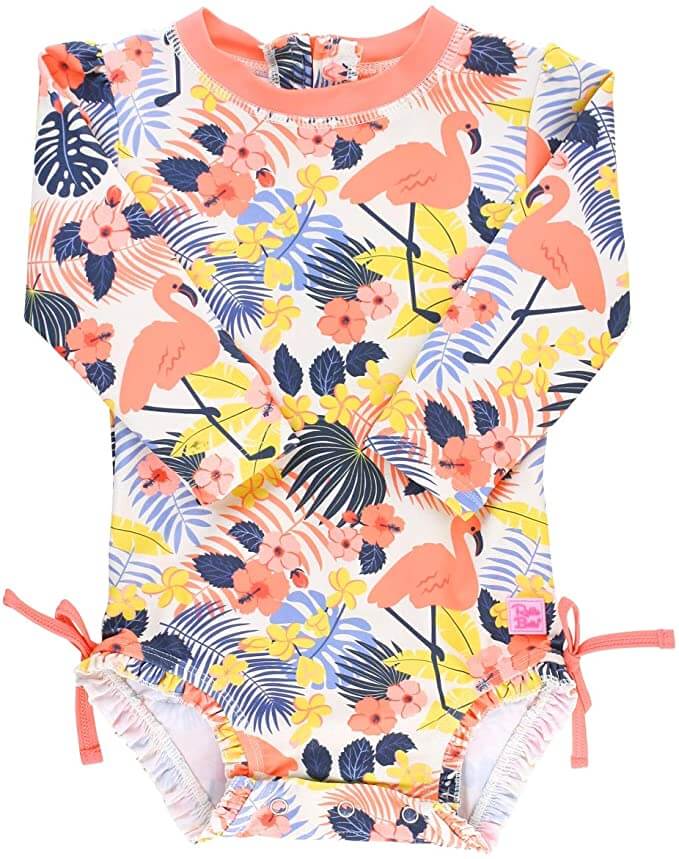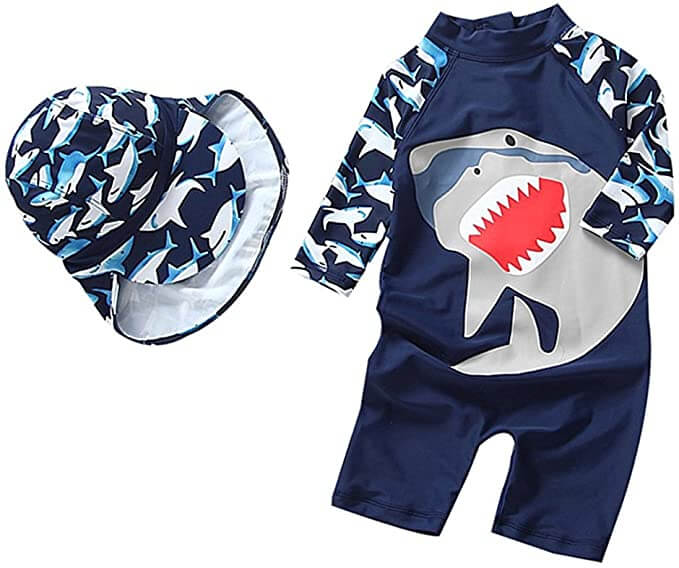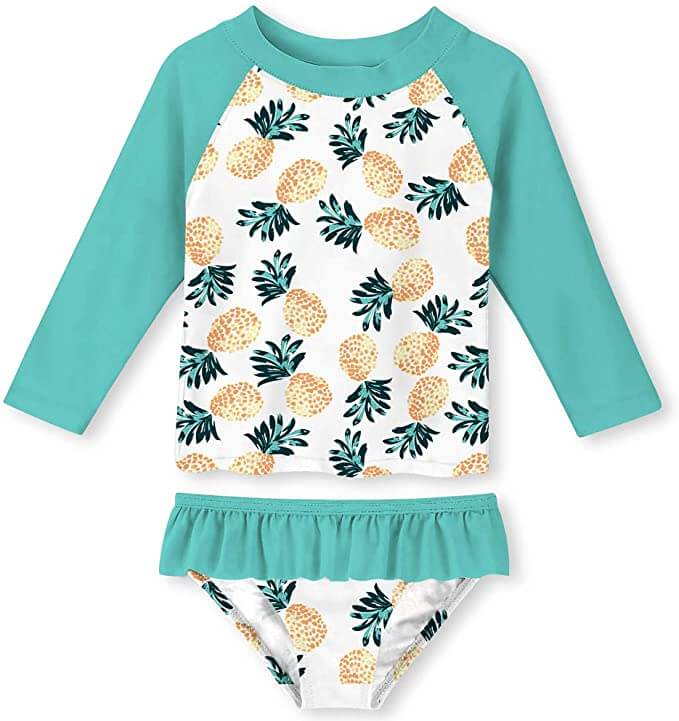 7. Beach Hats for Babies
One of the best ways to protect your baby from the sun is having them wear a sun hat for babies. It protects their eyes, faces, ears, scalp, and sometimes even their shoulders.
And when it gets really warm, you can get the hat wet to provide an extra cooling element. Find the best prices here.
Because babies can be really particular, it's helpful to buy a couple of baby sun hats ahead of time to see which one they will actually keep on their heads.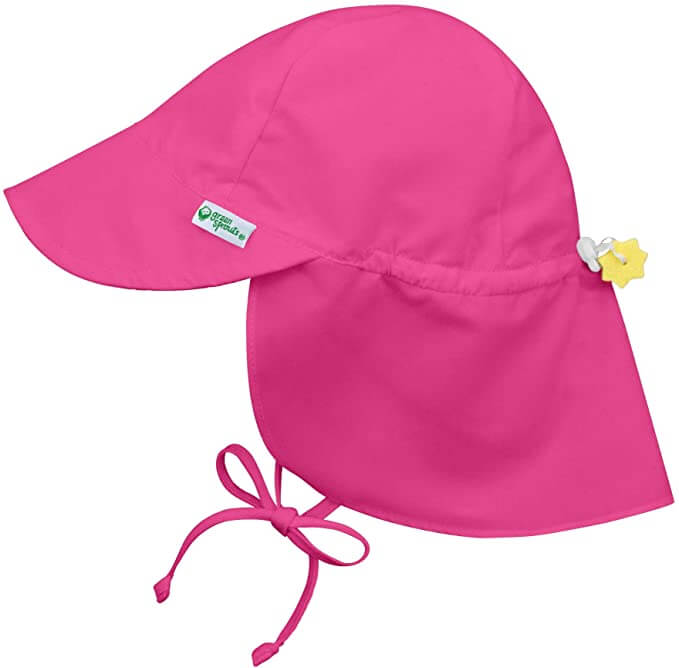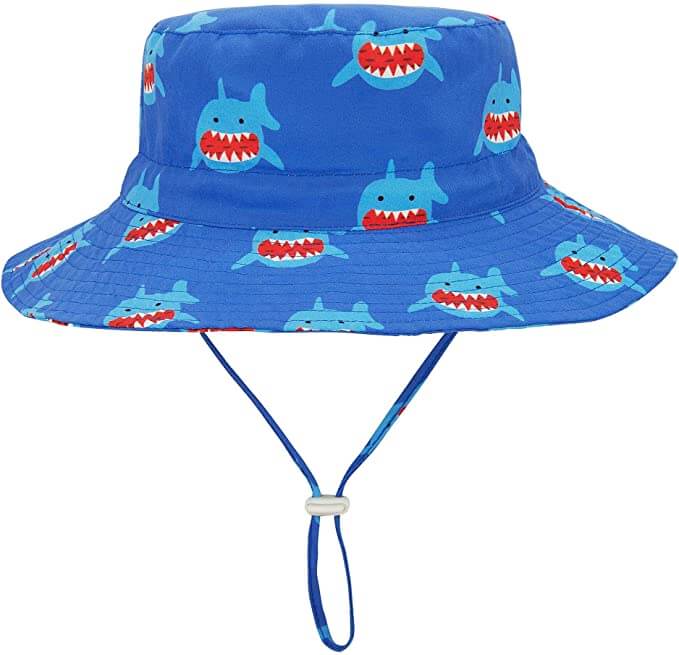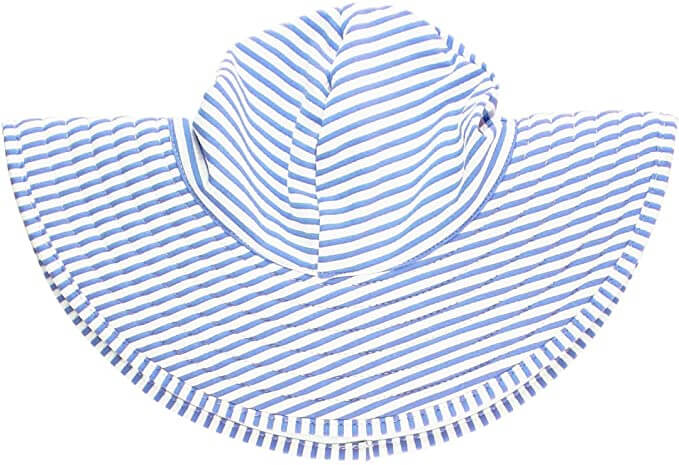 8. Baby Sunglasses
The sunshine in Hawaii is super bright. Baby sunglasses are another great way to protect your baby on the beach. Check out the latest prices and more details.
The trick is to find the right pair that will stay on your baby's head. I find that the flexible ones seem to have a longer life than the harder ones.
I admit, I think baby sunglasses are so cute (and helpful) that I usually include them in baby shower gifts!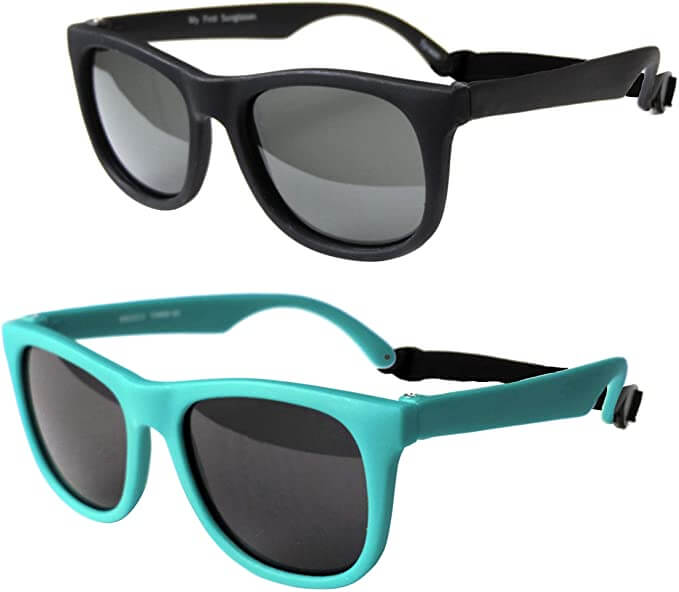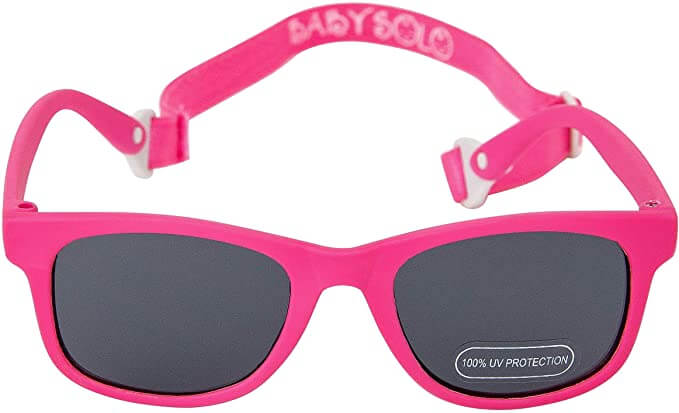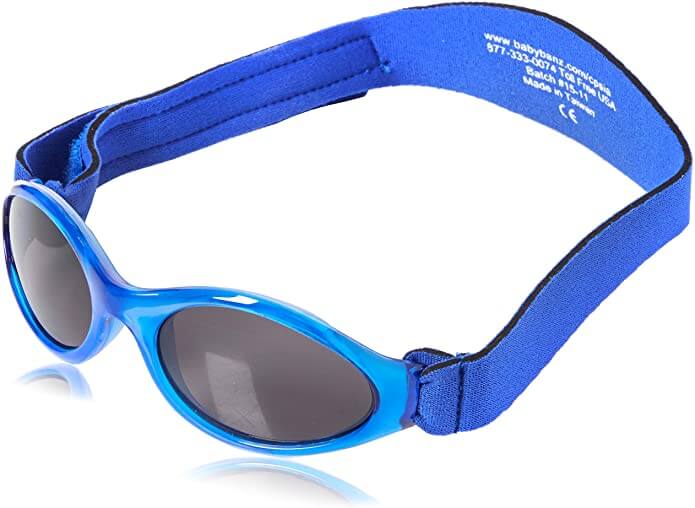 9. Beach Towel
If you plan on taking your baby into the water, you're going to want to bring a towel to dry them off. Find the best prices here.
There are several different ways you can go.
Some parents love bringing hooded beach towels for babies. These are super cute and make for adorable beach photos.
Others prefer to bring along a compact microfiber towel to save space in their beach bag.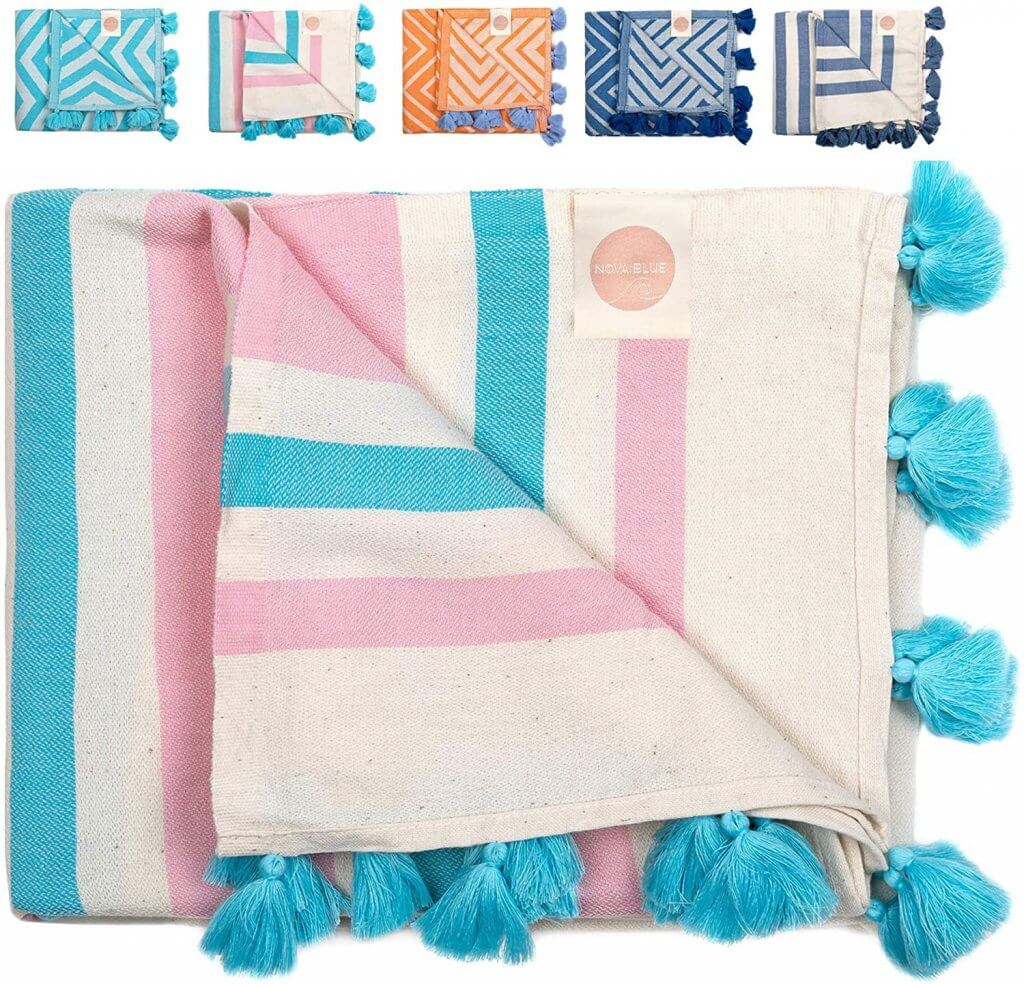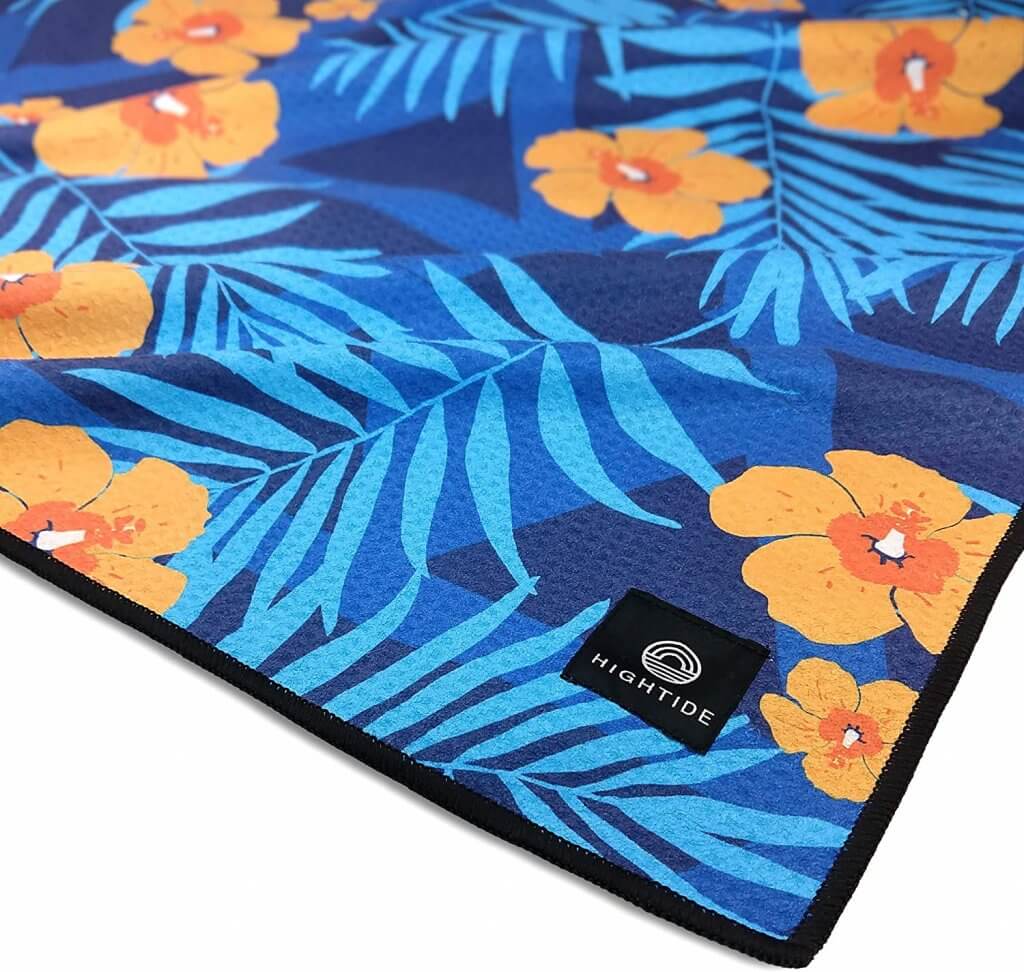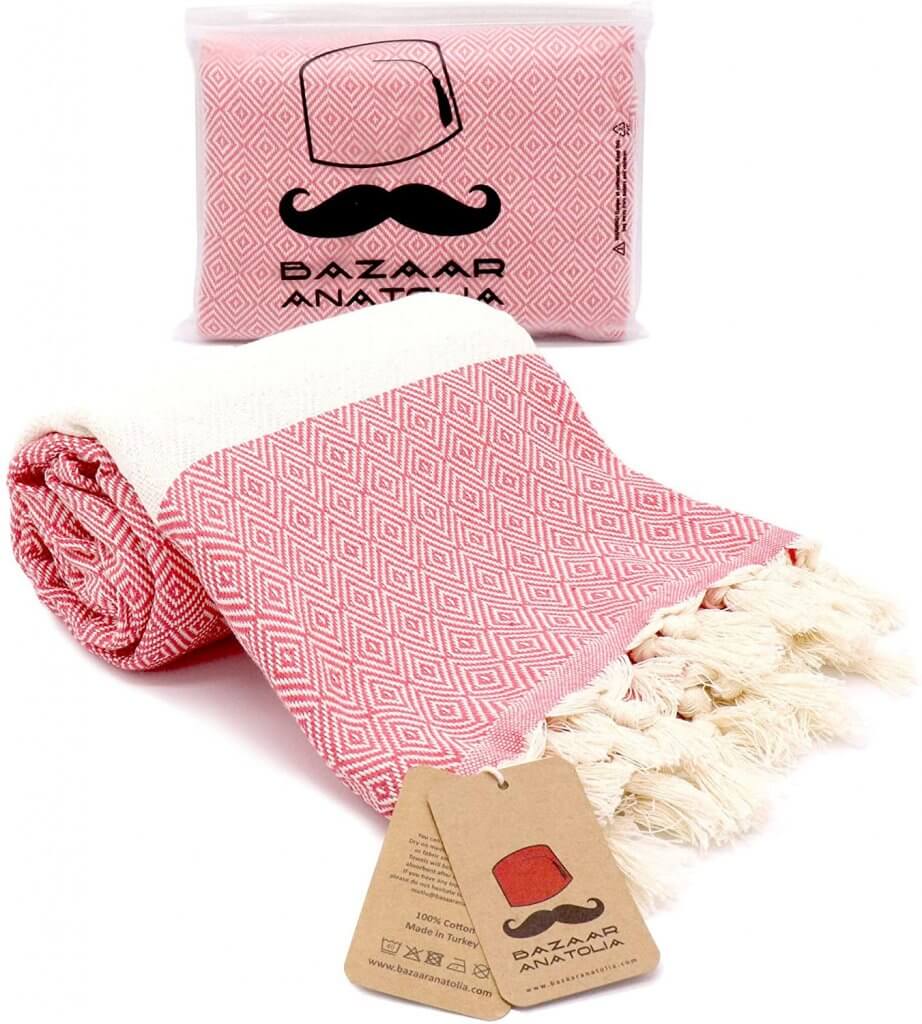 10. Water Ring Sling
If you've ever held a wet baby, you know how slippery they can be. Now imagine them also slathered in sunscreen.
One of the best ways to put your mind at ease when bringing baby to the beach or in a swimming pool is to carry them in a water ring sling. Check out the latest prices and more details.
You will feel relieved having an extra layer of safety and your baby will feel secure and comfortable being close to you.
This also works well for rinsing off a the beach showers to get the saltwater off before changing clothes.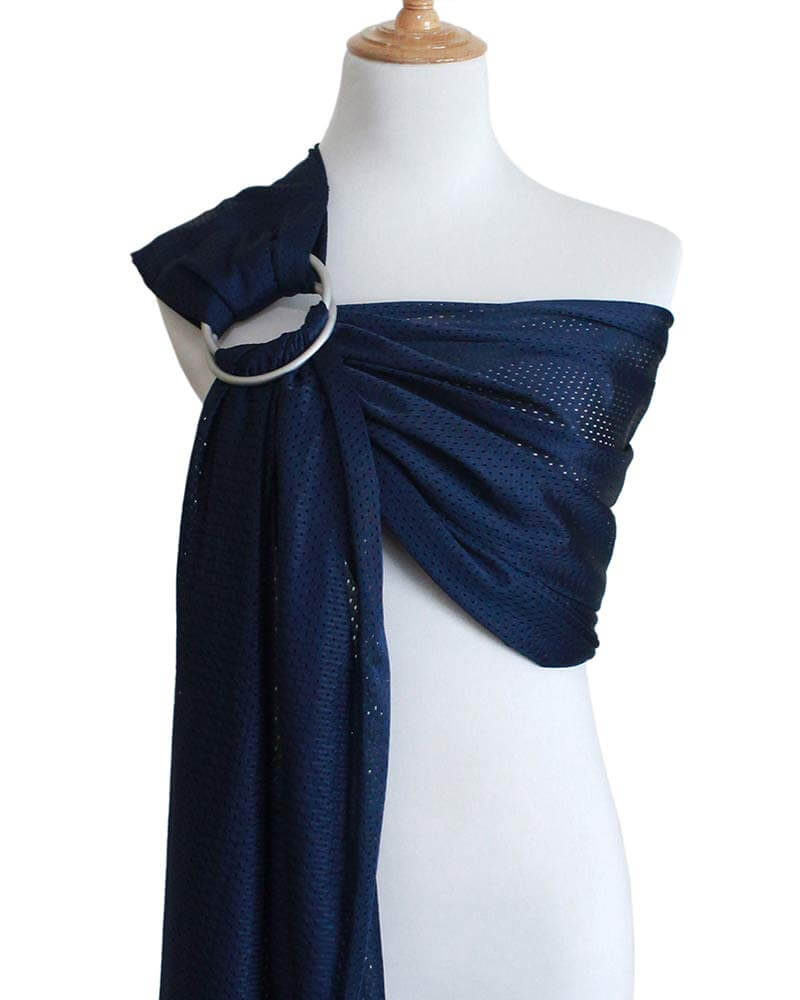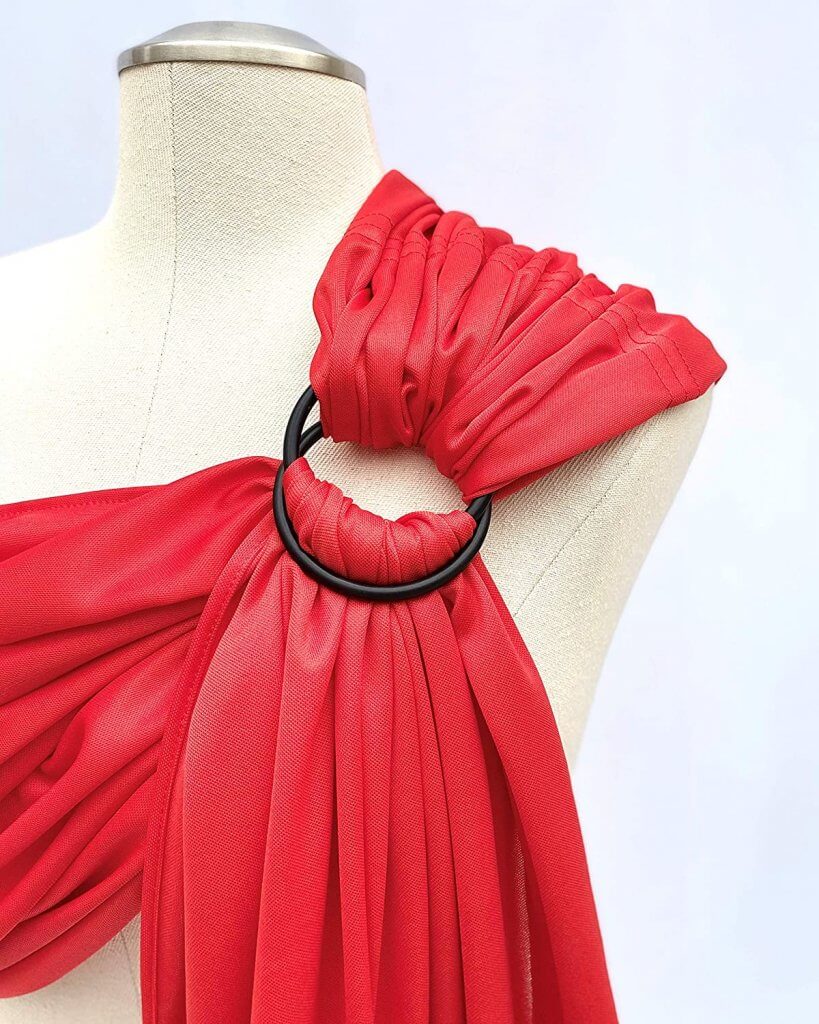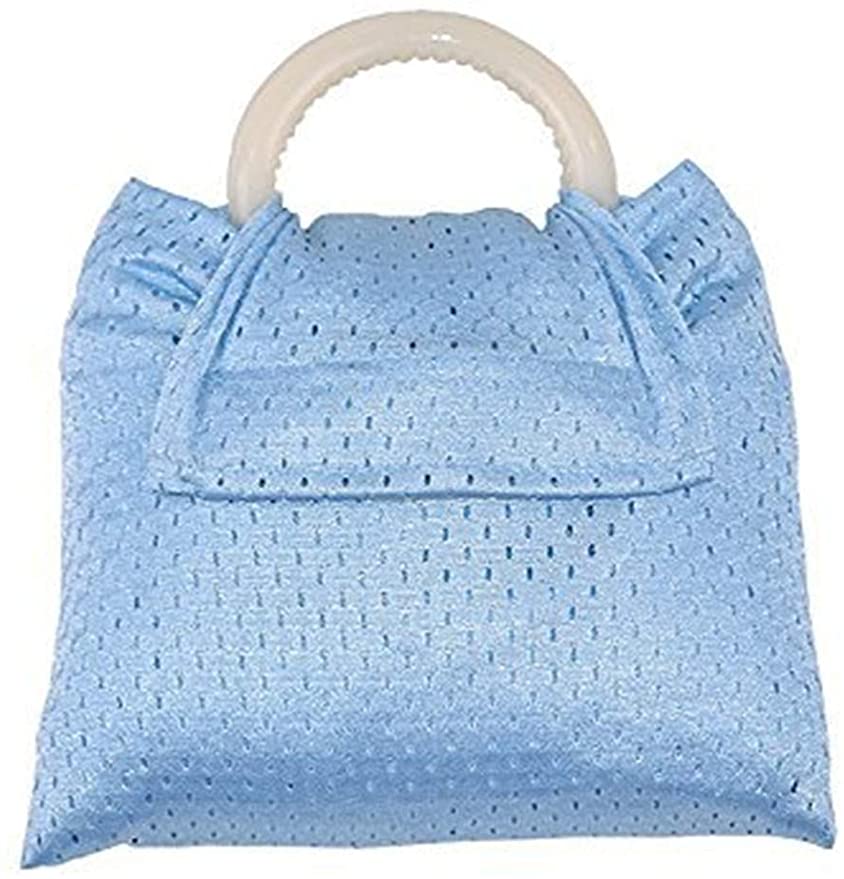 11. Baby Swim Float
Another fun baby beach gear item is an inflatable float. The ones for babies have little leg holes so they can get their feet wet. See the top rated baby swim float here.
It's helpful to find one that has some sort of shade or you should have your baby wear a hat.
My boys always preferred the baby pool floaties that had steering wheels or something to hold onto or play with.
I think these inflatables are some of the best swimming essentials for babies.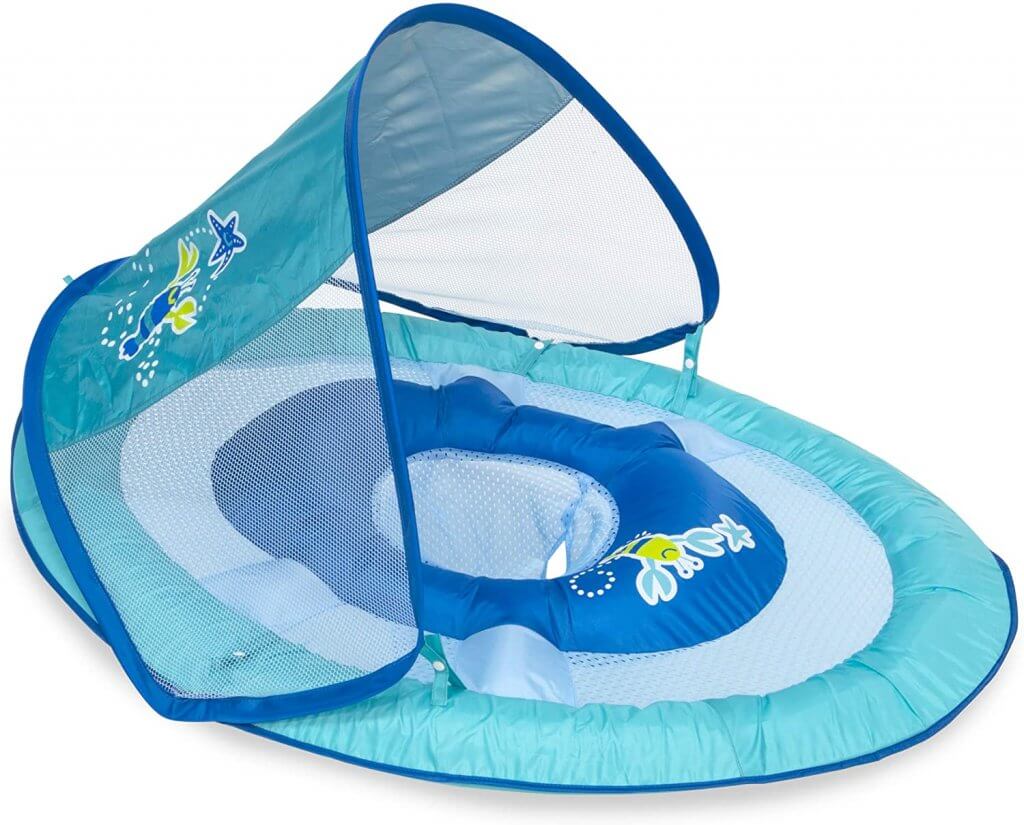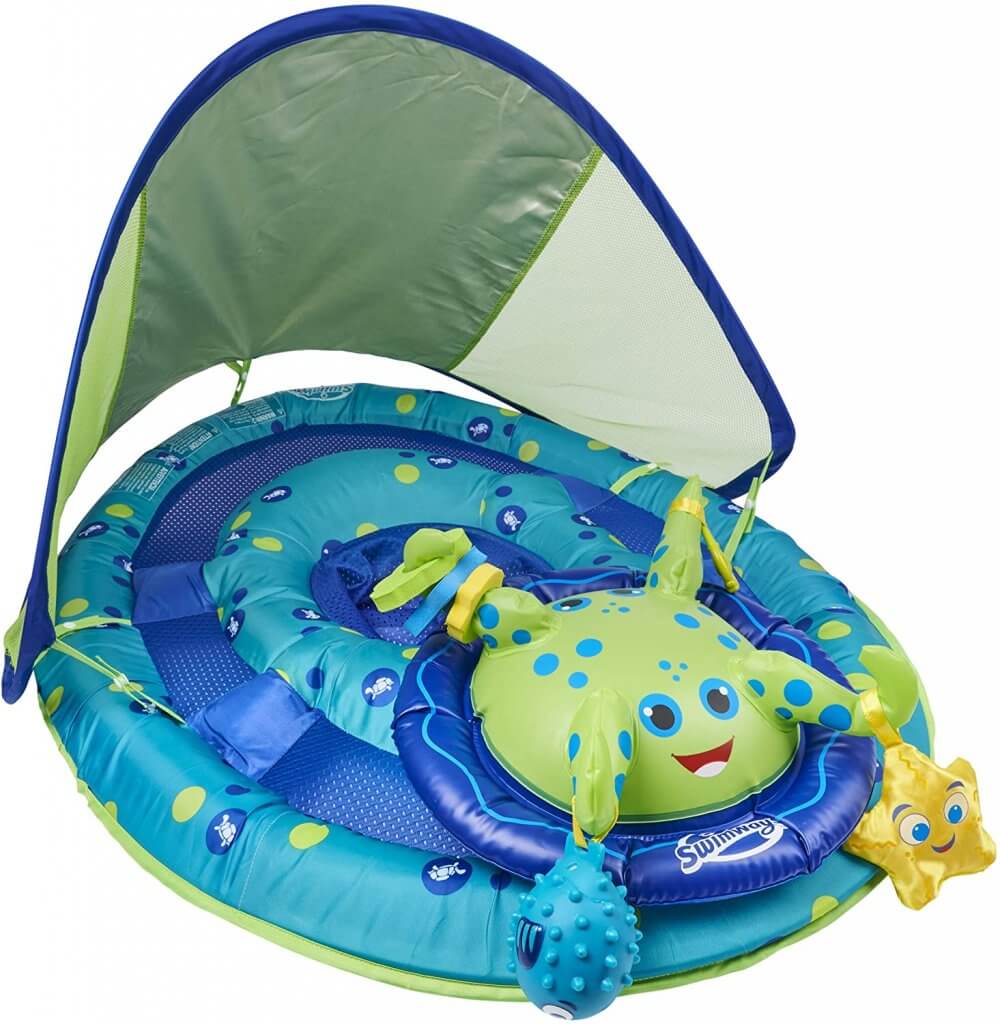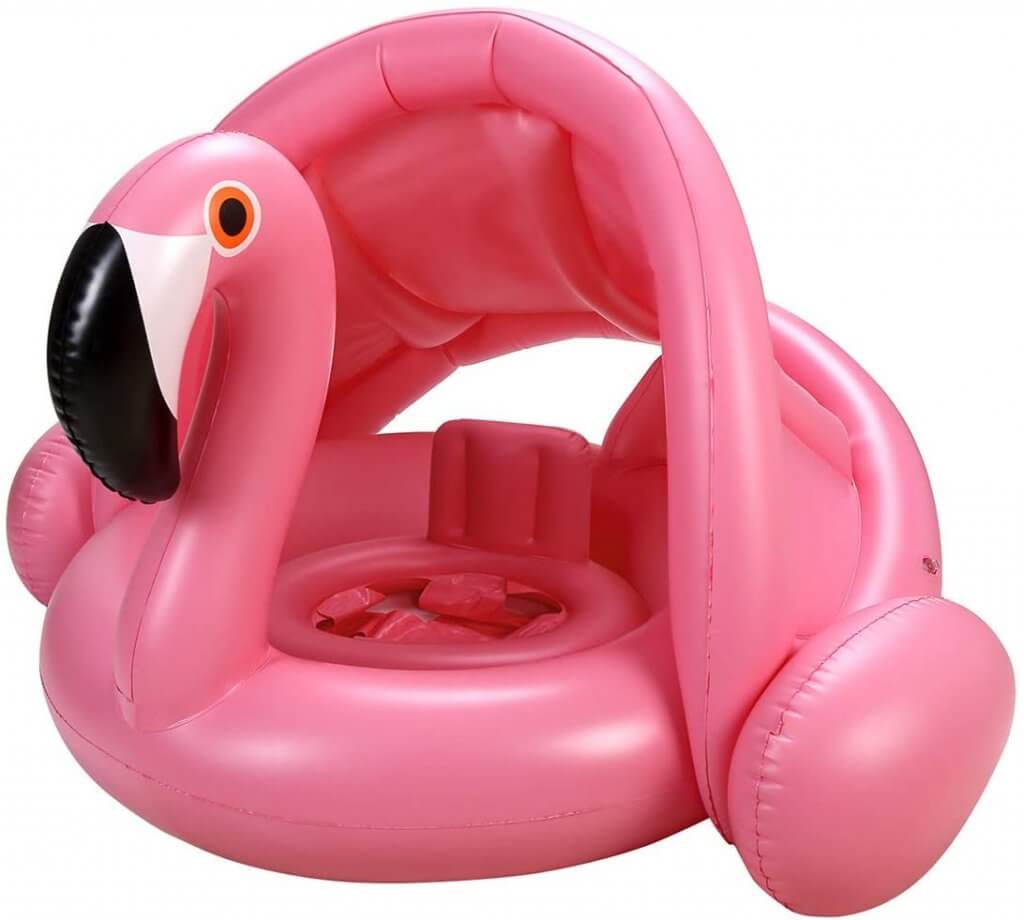 12. Swim Diapers
While most parents know their baby needs to wear a swim diaper to use the pool at their hotel or resort, many don't realize they are also super helpful at the beach.
It's the best way to contain any potential blowouts in the water and keep others safe from bacteria. Find the best prices here.
You'll want to pack enough swim diapers that you can put a fresh one on each time your baby goes into the water.
Swim diapers don't puff up like regular diapers do in the water, which is a big difference. They also don't protect from pee leakage, so don't use them as regular diapers.
You can use disposable swim diapers or reusable swim diapers.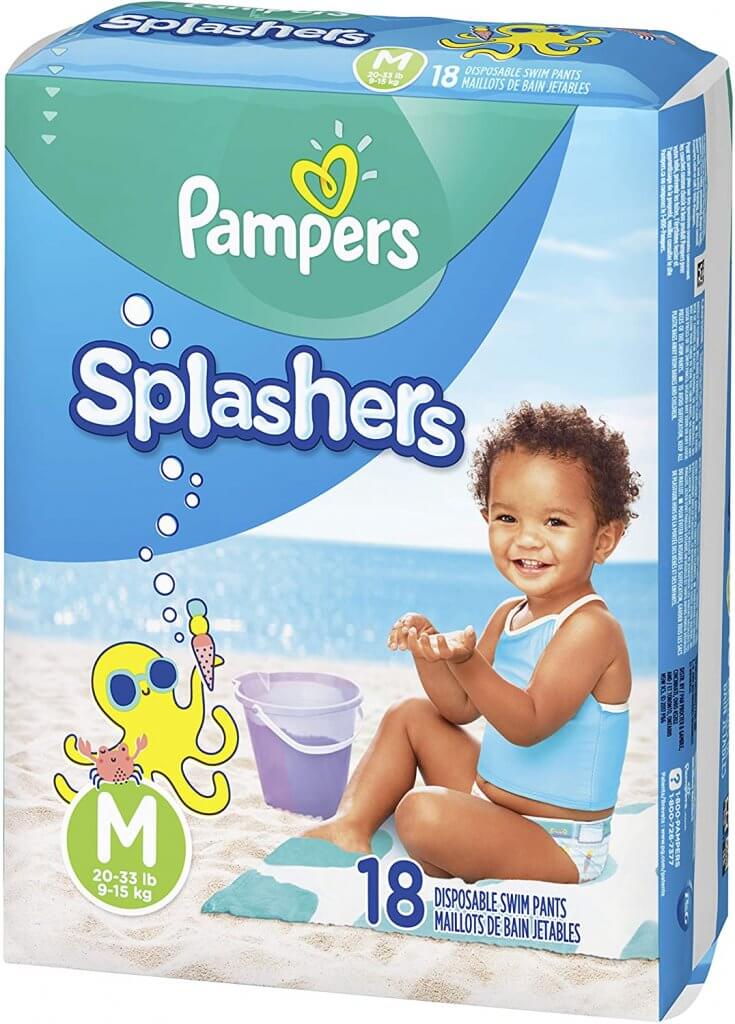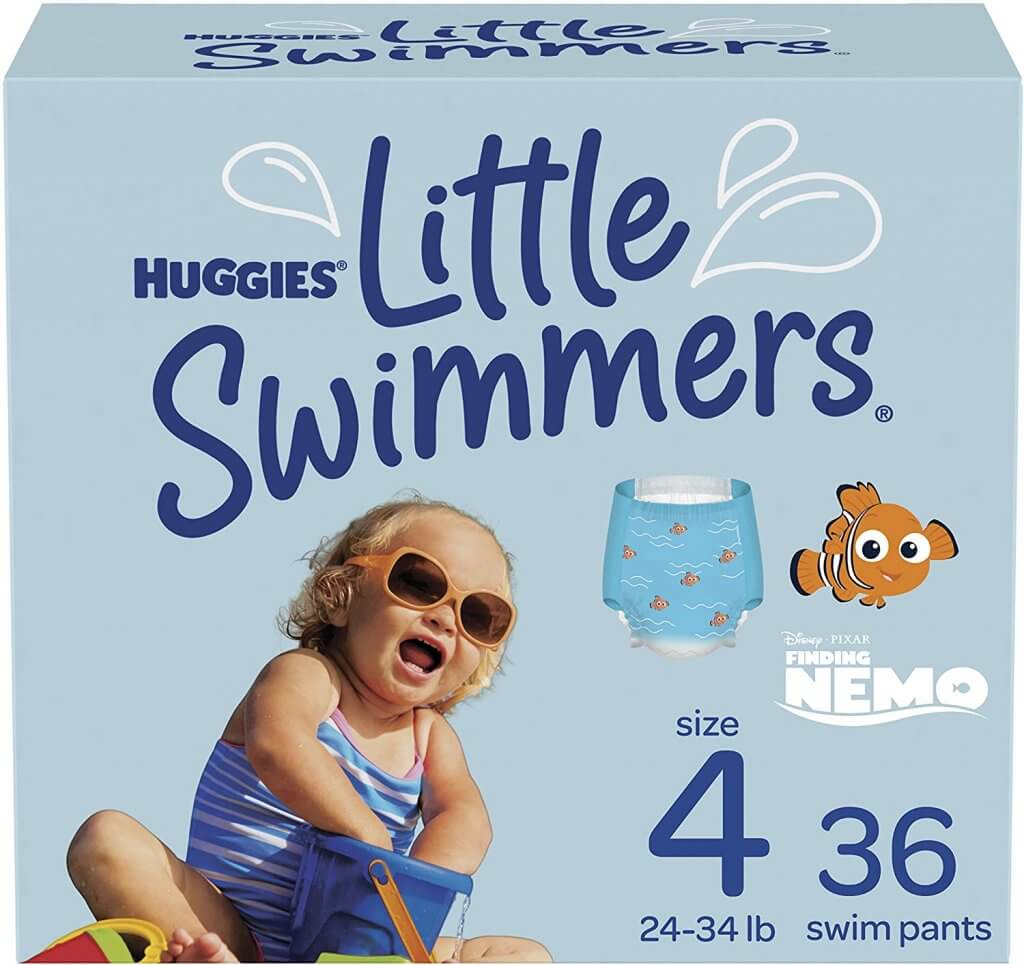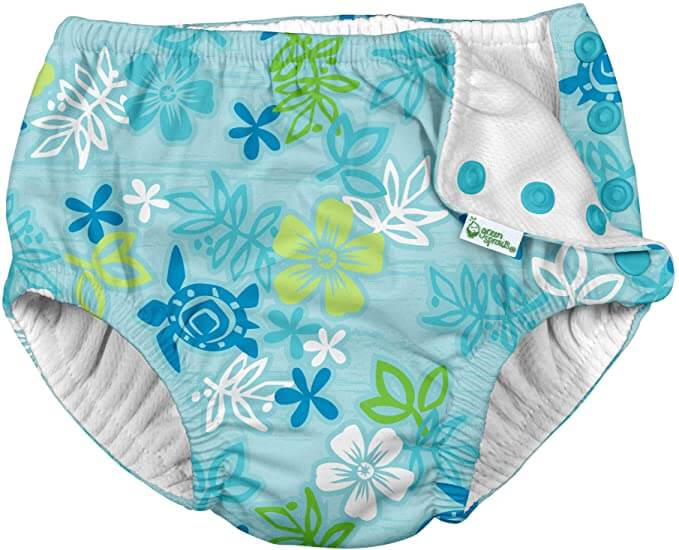 13. Bottles
If your baby is on formula, you'll definitely want to pack formula and clean bottles. It's helpful to pack at least 2 bottles so you know you'll have a clean one.
Babies can also drink a little bit of water, so if you're worried your baby might get dehydrated, you can also let them have a few sips of water. Check out the latest prices and more details.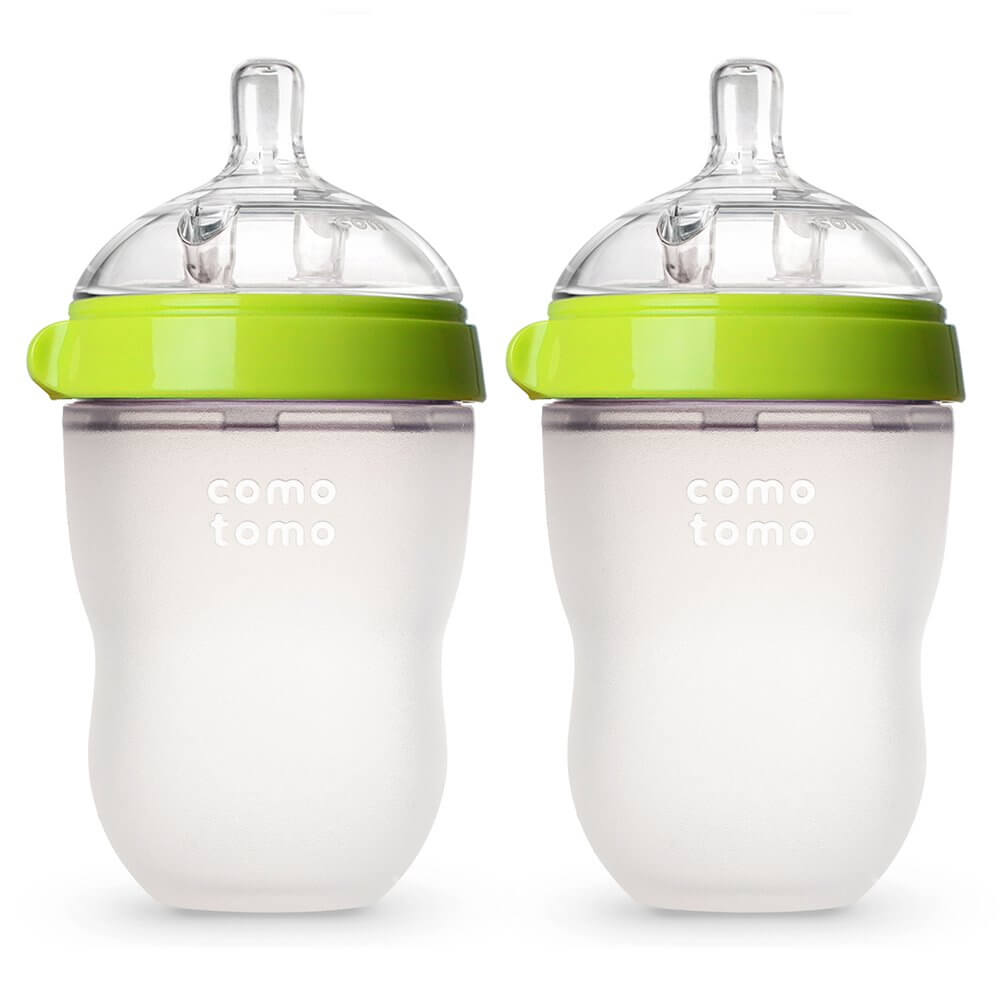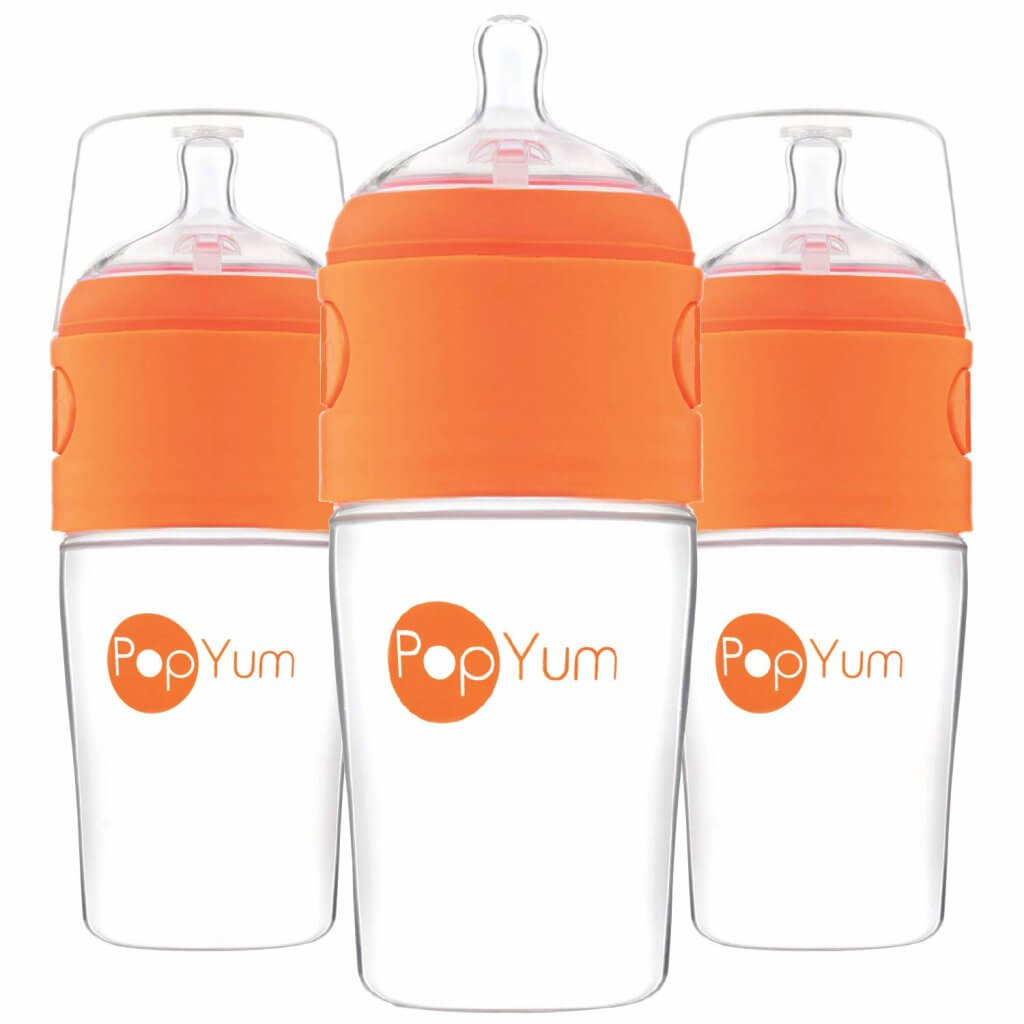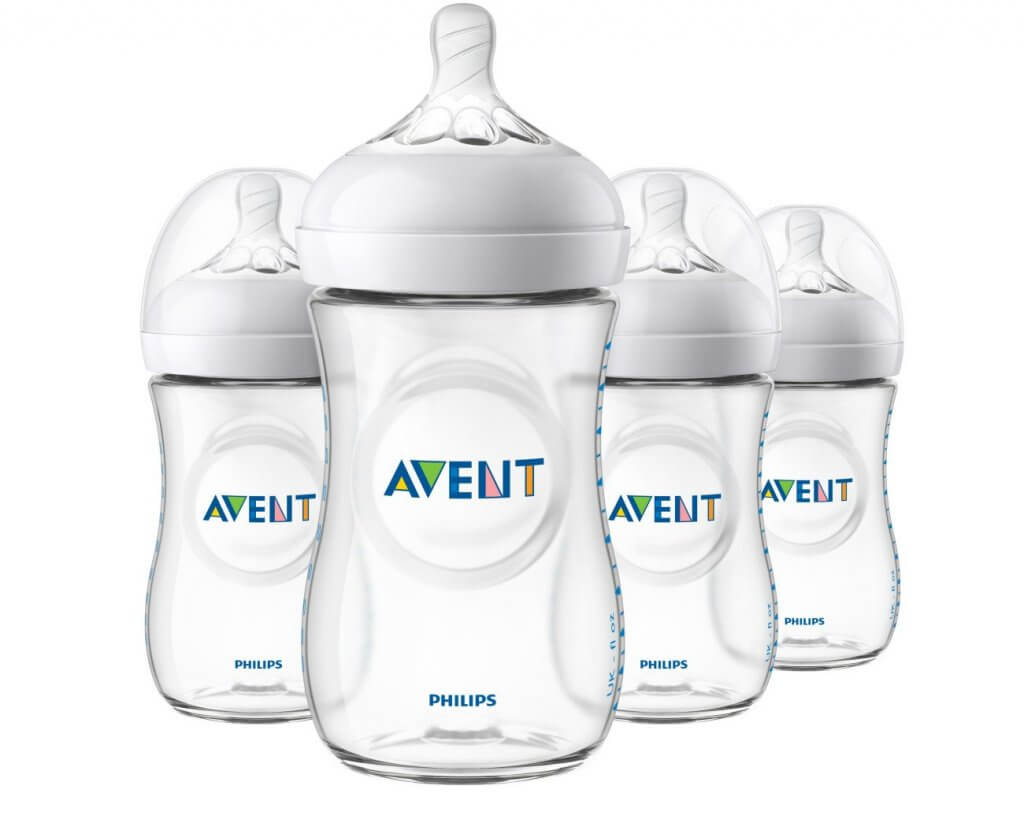 14. Baby Powder
No, this isn't to use during diaper changes!
It's actually a beach hack I learned several years ago. Baby powder is a magical way to get sand off of skin. Find the best prices here.
Just shake it on your baby's feet, legs, hands, etc, and dust it off. The sand will wipe away just like the powder does.