Are you planning a trip to Hawaii (or just dreaming about one)? Check out this list of the best Hawaii botanical gardens for the ultimate tropical experience!
This list of the best Hawaii botanical gardens was written by Hawaii travel expert Marcie Cheung and contains affiliate links which means if you purchase something from one of my affiliate links, I may earn a small commission that goes back into maintaining this blog.
Botanical gardens in Hawaii are some of the most stunning botanical gardens in the world!
A vacation to the Hawaiian Islands isn't complete without exploring diverse Hawaiian flora at local botanical gardens. Hawaii boasts year-round warm weather. That and state's volcanic ash soil create the perfect conditions for an explosion of tropical flowers and plants!
You can find native Hawaiian plants in botanical gardens on each island. They're plants that grow only on this island and came here naturally, whether by wind or sea. There are also other types of plants from around the world that people have brought to this state, called "introduced plants."
By visiting a Hawaiian botanical garden, you can enjoy a serene setting and get away from the cities. Whether you're looking for an escape or just want to take in some of Hawaii's natural wonders, these gardens will not disappoint!
I've compiled a list of my family's favorite botanical gardens in Hawaii that I think everyone should visit. I hope this article inspires your wanderlust and encourages you to make your own journey through paradise!
Want to skip all the planning and just access my detailed Hawaii Itineraries complete with daily schedules, kid-friendly activities, and travel hacks? Click the button below.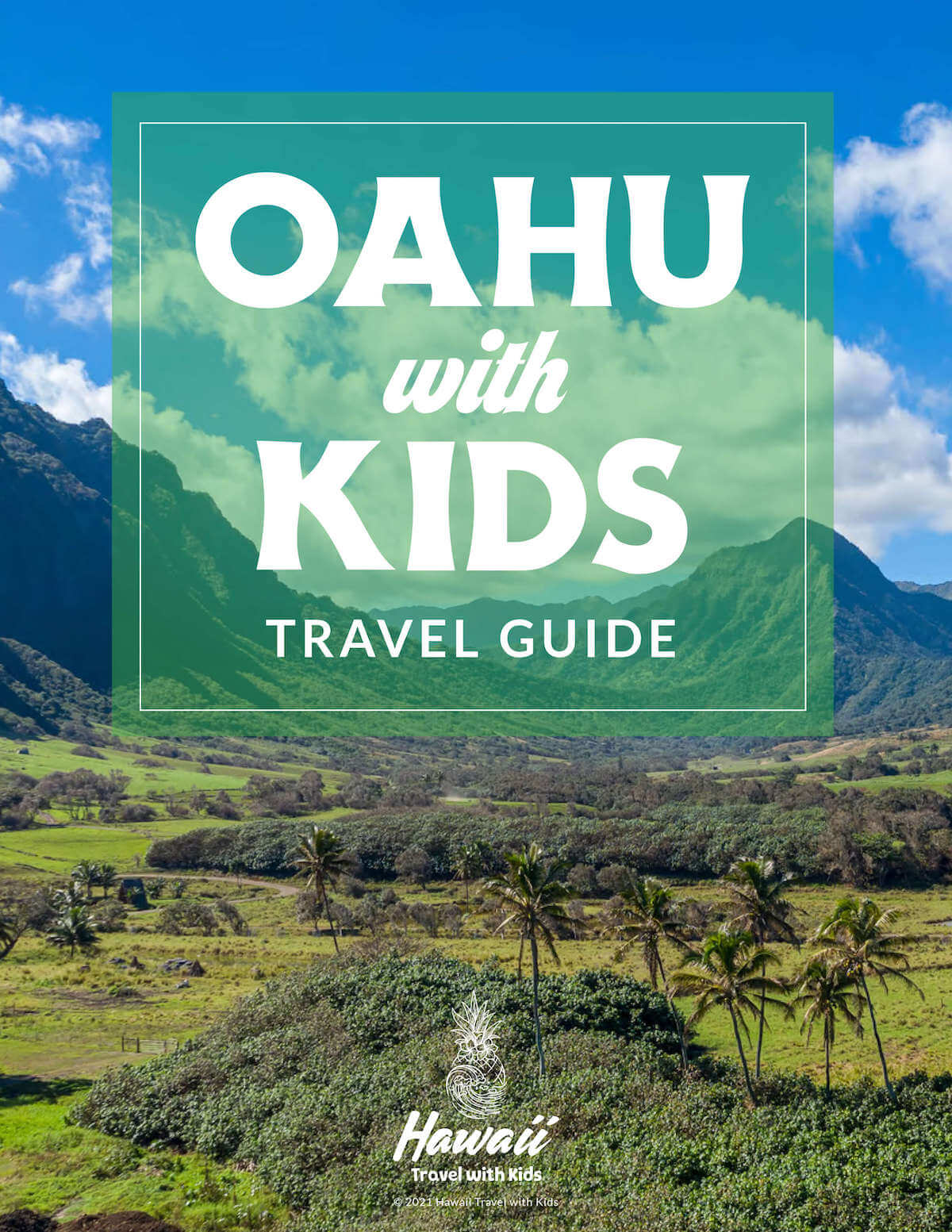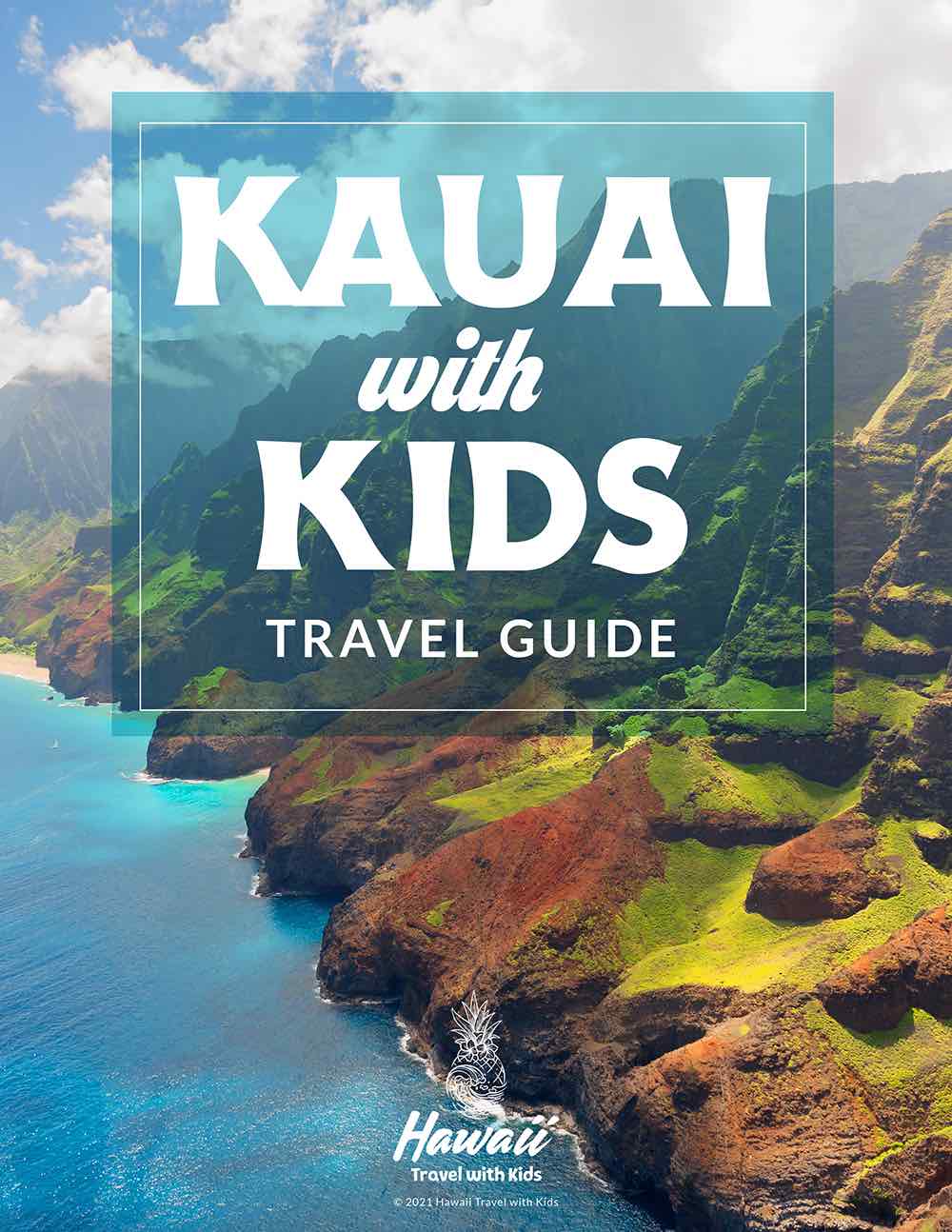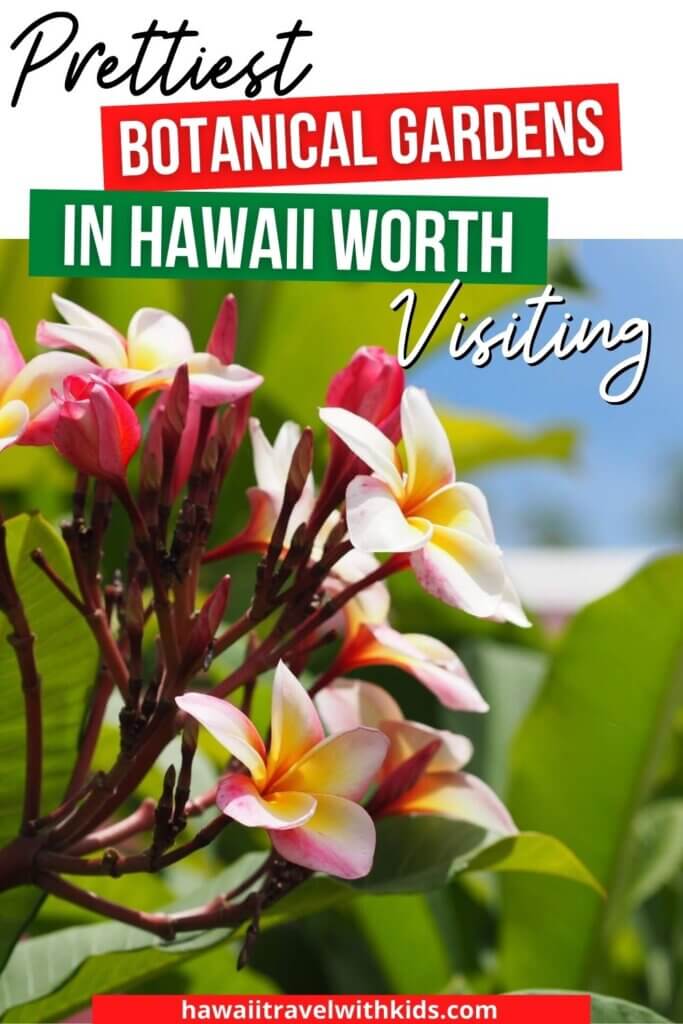 Prettiest Hawaiian Botanical Gardens Worth Seeing
Do you love seeing gardens when you travel? You won't want to miss these gorgeous Hawaii botanical gardens!
This is the Instagram-famous garden that's on everyone's Hawaii bucket list. But it's so much more than the iconic entrance.
The Ho'omaluhia Botanical Garden spans a wildly impressive 400 acres on the island of Oahu. Aptly named "a peaceful refuge," this botanical garden hosts plants from the Philippines, Malaysia, Polynesia, Africa, India, Sri Lanka, and more.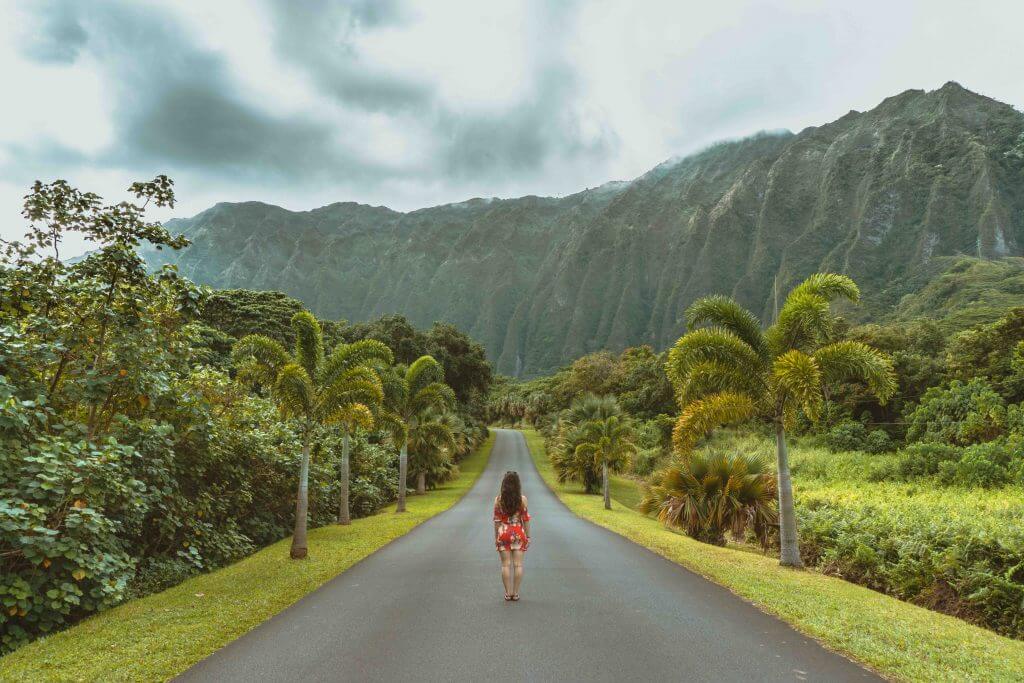 When you enter this Oahu botanical garden, you'll see Philippine and Malaysian plants on a scenic route toward the visitor center. Pavilions and viewing areas sit across the garden. And there are walking trails offering breathtaking views not only of the gardens but of the local Loko Waimaluhia reservoir.
The drive into the botanical garden's area is breathtaking alone. The Ko'olau Mountains steal the hearts of every visitor en route. The Ho'omaluhia Botanical Garden is truly one of the best botanical gardens in Oahu Hawaii.
I suggest going to these botanical gardens early in your day so you can enjoy everything they have to offer and beat the crowds. You might even see some adorable ducks wandering about the park! Admission is free and the park is closed only on Christmas and New Year's Day.
Located near Honolulu's Chinatown, Foster Botanical Garden is 13.5 acres. It has a great location if you're staying in Honolulu or Waikiki. If you want to enjoy Hawaii's native plants but need to stay near the city, this is the perfect choice.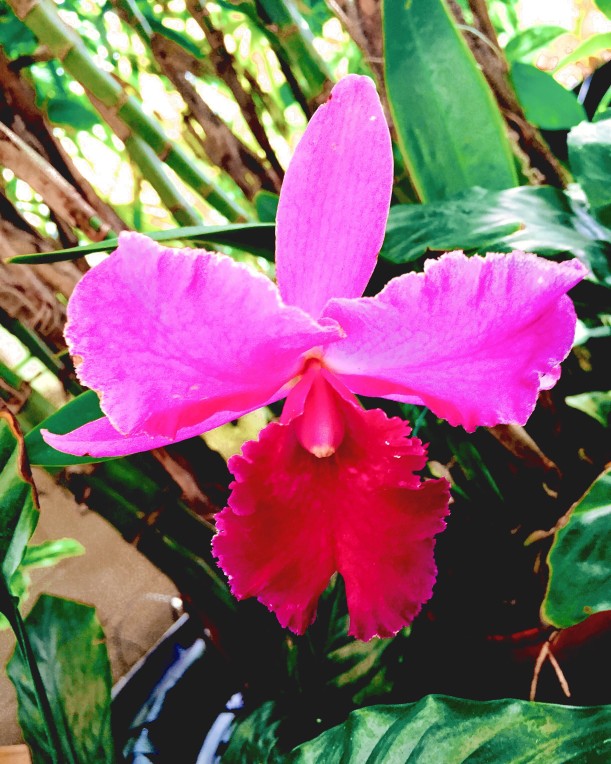 Additionally, Foster Botanical Garden is the oldest of all the Honolulu botanical gardens. Some of the trees were originally planted all the way back in the 1850s! This garden also includes an outdoor butterfly garden, a prehistoric glen cycad collection, a palm garden, and the conservatory.
In 1975, the Hawaii State Legislature passed a law called Act 105. This law protects trees that are very important to the island. The Foster Botanical Garden has 24 different species of trees that are protected by this law.
The Foster Botanical Garden is open every day of the year, except for Christmas and New Year's Day. Admission starts at $5 per adult and $1 for children ages 6-12. You can take a free complimentary guided tour each day at 10:30 AM (with reservations recommended).
The Limahuli Garden and Preserve is one of 5 gardens under the non-profit National Tropical Botanical Garden, located on Kauai. It's situated on the stunning North Shore and offers one of the most bio-diverse valleys in all of the Aloha state.
This Kauai botanical garden is dubbed a "pu'uhonua," which is Hawaiian for "place of refuge." That's because this Hawaiian garden is both scientific and traditional.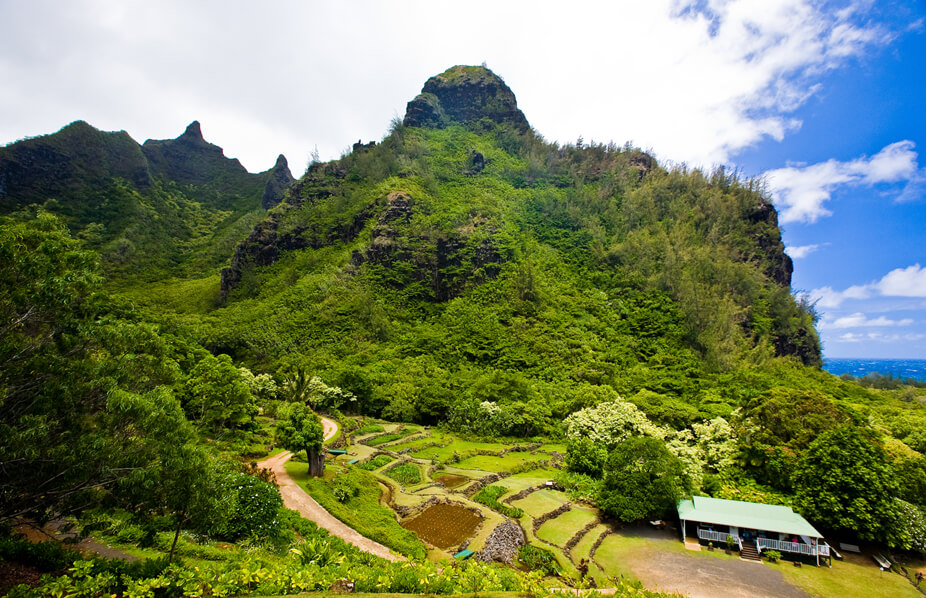 It has an ecological system that preserves culture, values, and tradition. Plus, this garden uses ancient practices in conservation efforts to help the land live on for future generations. Many Hawaiians still live near the garden, and it's a place for them to be proud of their roots.
The Limahuli Garden and Preserve is open Tuesday through Saturday. There are tours offered between 8:30 AM to 3:15 PM. The garden closes to all visitors at 4:30 PM, and ticket prices start at $25 for adults. Discounts for college students and locals are available, and children ages 17 or younger can visit for free. Read our full review HERE.
When Joyce and Ed Doty retired to Kauai from their ranch in Northern California, they found themselves surrounded by natural beauty. They started landscaping their front yard as a hobby project.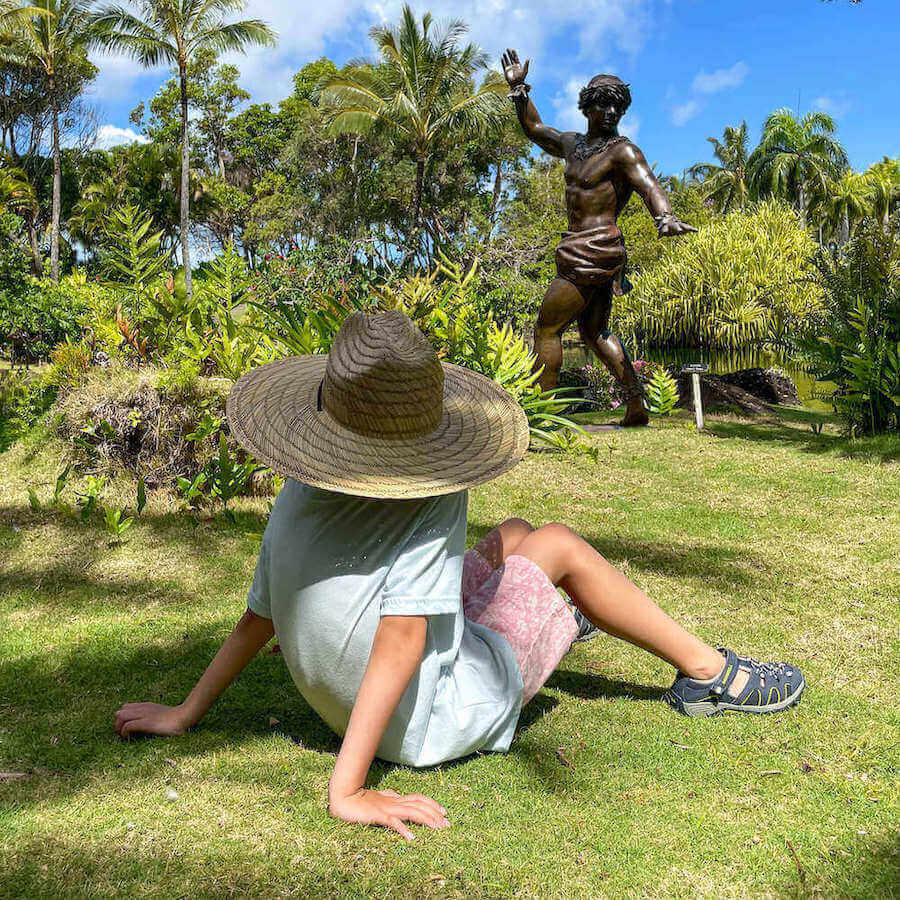 But that hobby quickly became a 240-acre garden, containing more than 500 bronze sculptures! This Kauai garden is now run by a foundation supporting horticulture, agriculture, forestry and art walks for visitors.
Come to enjoy all the different areas of this maze-like treasure trove. The Na Aina Kai Botanical Garden is open Monday through Friday. They're closed Saturday, Sunday, and all major holidays. And they have a range of tours available starting at $20 for self-guided tours.
The Garden of Eden Arboretum was first born in 1991 and opened to the public in 1996. Located along the famous Road to Hana, the property has received recognition from the State of Hawaii for its conservation practices.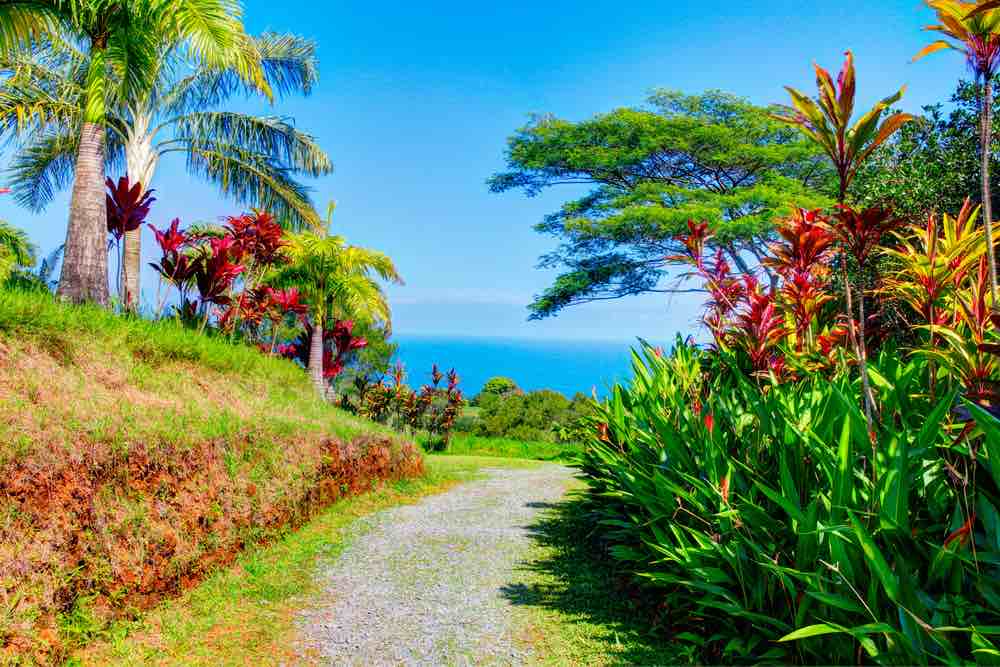 The garden uses zero pesticides and close to zero herbicides. Over 700 botanically labeled specimens, exotic plants, and trees can be viewed at the Garden of Eden Arboretum. Some of the plants were donated by George Harrison of The Beatles, who was a plant enthusiast himself!
This is actually our favorite Road to Hana stop for kids because it's one of the prettiest botanical gardens in Maui.
This Maui park also has 2.5 miles of walking trails and is open daily, including holidays. Admission costs start at $20 for adults and $5 for children ages 5-15. Read my full guide to the Garden of Eden Arboretum.
In the isolated Hana coast of Maui, Kahanu Garden is home to one of the largest hala forests in Hawaii. This garden features plants from all over Polynesia and was once a place for ancient Hawaiians to worship their gods.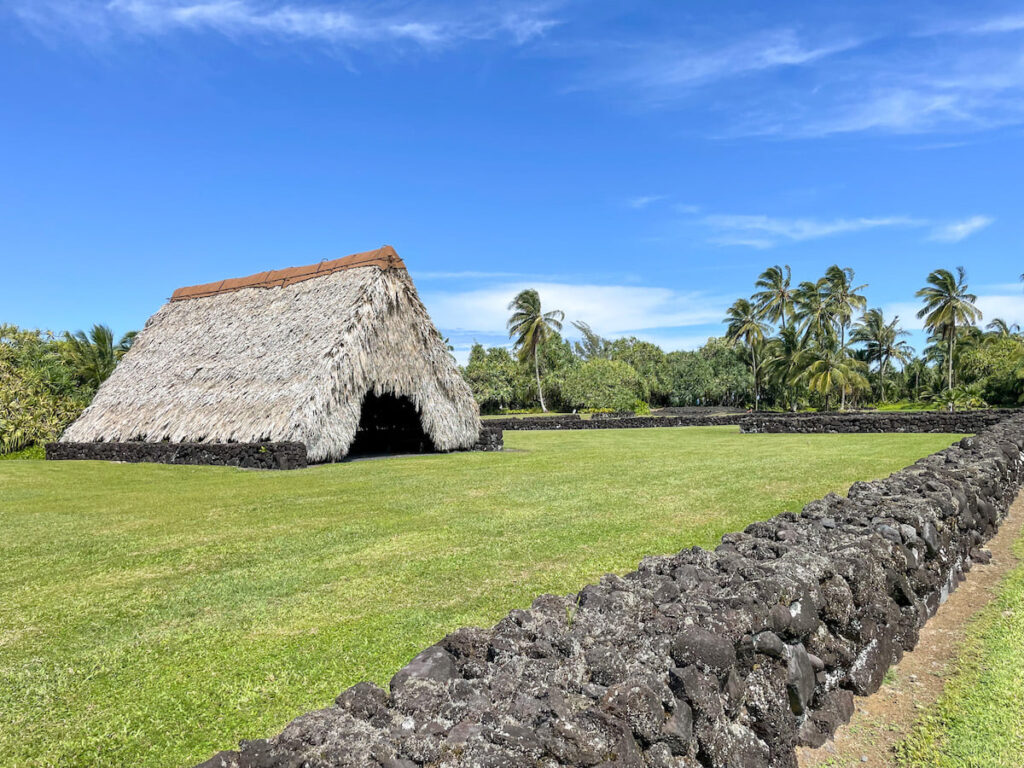 The gardens are also home to Pi'ilanihale Heiau which has been deemed "the most massive manmade structure" in all of Polynesia!
This Maui garden is open Monday through Saturday. Admission costs start at $12 for adults and $5 for teens (ages 13-17). Kids 12 and younger are free. Check out my full Kahanu Garden review.
The Hawaii Tropical Bioreserve & Garden is a nonprofit botanical garden known for its wide variety of tropical flowers and miles of walking trails. Dubbed as a "living classroom," the bioreserve hosts over 2,000 species from more than 125 families of plants.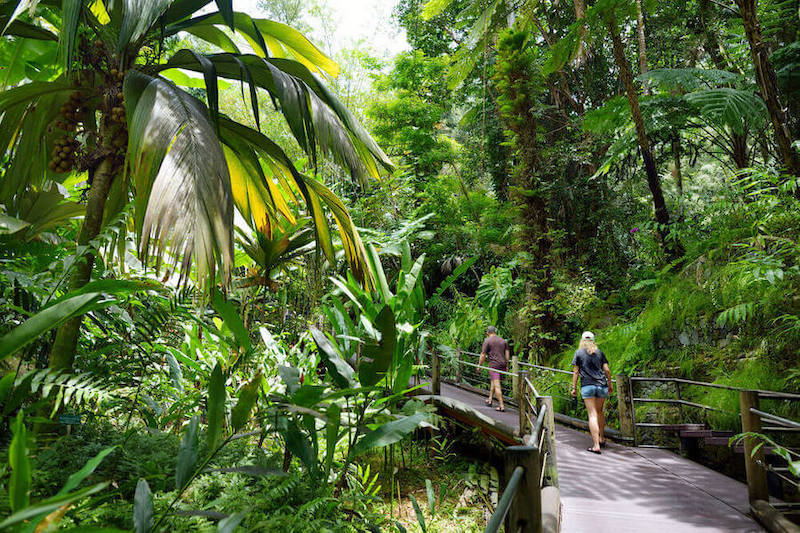 You will find a lush rainforest with bubbling streams and waterfalls when you visit these gardens of Hawaii. This is over 20 acres, made from fertile volcanic soil along the Pacific Ocean!
The Hawaii Tropical Bioreserve and Garden is a nonprofit experience for locals, tourists, and photographers. You can find it 4 miles off of Route 19 at 27-717 Old Mamalahoa Highway, and admission costs $25 per adult. Check out our full Hawaii Tropical Bioreserve & Garden review HERE.
The Liliuokalani Garden, located in Hilo, Hawaii is the largest authentic ornamental Japanese garden outside of Japan.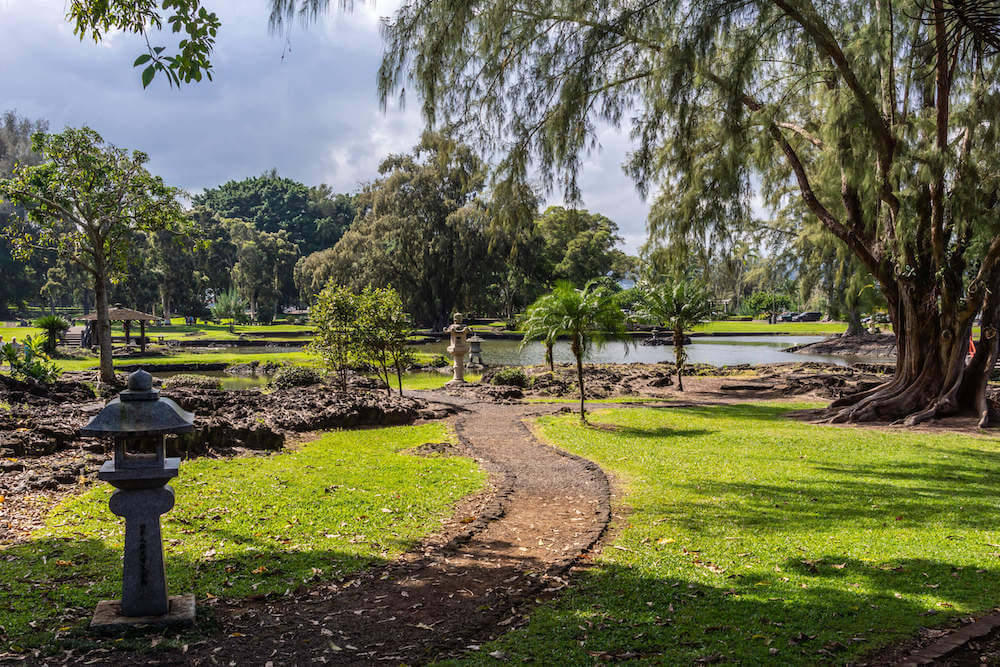 That's because it was built as a tribute to Hawaii's first Japanese immigrants. They worked in the sugar cane fields from 1917 until they closed. It features arching bridges over fishponds, rock gardens, pagodas and traditional Japanese tea houses.
With views overlooking historic Hilo Bay and Mokuola (Coconut Island), this peaceful setting attracts families on nice days for nature walks. It also is perfect for a picnic lunch inside one of many gazebos scattered about the property.
This Hilo garden is open 24/7 and it's completely free to visit.
Hawaii Botanical Gardens FAQs
How many botanical gardens are in Hawaii?
There are currently 33 Hawaii botanical gardens and arboretums. Some of them are part of the National Tropical Botanical Garden, Bishop Museum, or the Honolulu Botanical Gardens.
What kinds of plants can you find in Hawaii?
You'll be able to spot hibiscus flowers, plumeria blossoms, heliconia plants, and ginger lilies. You'll find fruit trees with mangoes, pineapples, and more. There are ferns of all shapes and sizes growing throughout the islands. And Kukui nuts also grow here. These nutty treats were traditionally used by Hawaiians for their oil which would then fuel torches or lamps
What are the official flowers for each Hawaiian island?
The official flower of Big Island is the Lehua flower, Maui's is the Lokelani rose, and Oahu's is the Ilima flower. Kauai's is the Mokihana berry, Molokai's is the Kukui Nut flower, and Lanai has the Kaunaoa plant. Kahoolawe and Ni'ihau also have official flower. They are respectively the Hinahina plant and the White Pupu shell.  
Hawaii Botanical Gardens Wrap Up
Whether you're traveling to Maui, Kauai, Oahu, or the Big Island of Hawaii, be sure to add one of these botanical gardens to your vacation itinerary.
I've provided some information about each garden in this blog post. Plus, there's a link for more details and photos so you can plan an unforgettable day trip with family and friends!
Which Hawaii garden is calling out to you?
Looking for more beautiful places in Hawaii? Find out the prettiest places on Oahu!