Are you thinking about planning a trip to Maui in October? Find out some of the best things to do in Maui in October that are worth adding to your itinerary!
This list of things to do in Maui in October was written by Hawaii travel expert Marcie Cheung and contains affiliate links which means if you purchase something from one of my affiliate links, I may earn a small commission that goes back into maintaining this blog.
Planning a Vacation to Maui in October?
Maui is a beautiful place to visit in October. There are all kinds of activities that you can take part in while on your gorgeous Hawaii vacation.
Visiting Maui in October presents several opportunities to enjoy some nice weather and more. In fact, you can even celebrate Halloween on Maui.
There are several fun Maui October events that are sure to please visitors. In fact, the crowds have somewhat dissipated by October making hotels less expensive and beaches less crowded.
Don't have time to read a bunch of Hawaii blog posts and reviews? Here are some of our top picks for visiting Maui.
Popular Maui Tours/Activities
Favorite Maui Resorts/Hotels
Andaz Maui (this is a luxury resort with the best luau on Maui)
Honua Kai Resort & Spa (this is one of our personal favorites because there are tons of pools and there are condo options)
Want to Rent a Car in Hawaii?
One of the best places to rent a car in Hawaii is Discount Hawaii Car Rental because they get the best rates from top national companies like Alamo, Dollar, Thrifty, Avis, Enterprise, Budget, and Payless.
Want to skip all the planning and just access my detailed Maui Itinerary complete with daily schedules, kid-friendly activities, and travel hacks? Click the button below.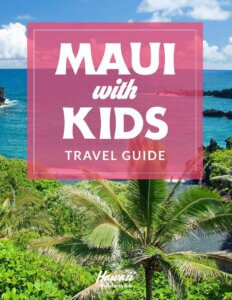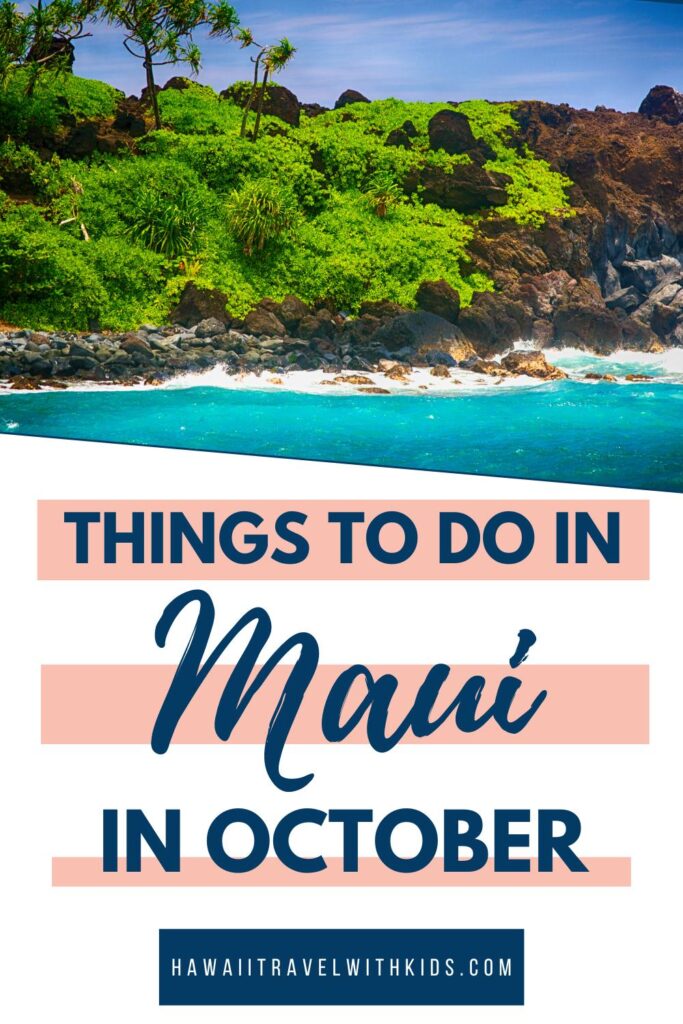 Weather in Maui in October
October in Maui is the last month of the drier season. In October you can experience clear skies and warm weather, making it perfect for outdoor activities and more.
The temperatures in Maui won't have noticeably dropped in October. The Maui weather in October is sure to impress visitors who are escaping the cooler fall weather from other places.
Temperature in Maui in October
The Maui Hawaii weather in October sees a slight drop in temperature but it's not incredibly noticeable. Maui is still warmer than many other areas in the fall months, making it a nice escape.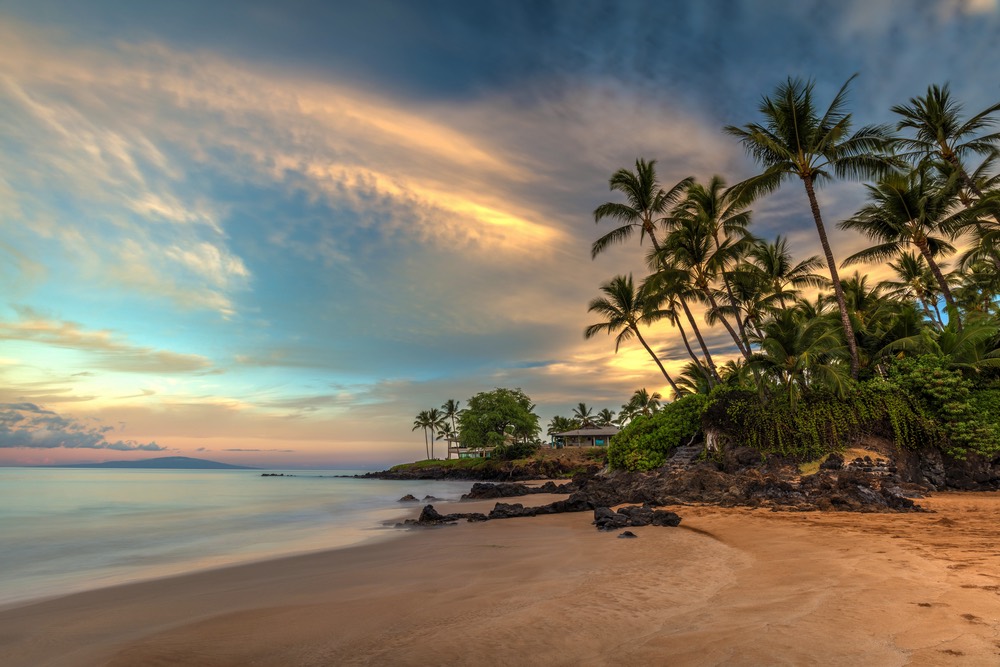 The average high temperature in October is 86 degrees Fahrenheit. This is still reasonably warm and great for beach days.
The average low temperature in October in Maui is 72 degrees Fahrenheit. If you do plan to visit higher elevations, you may want to bring along some warmer clothing.
Weather in Maui Hawaii in October
The weather on Maui in October is reasonably warm, with the evenings not getting too cool.
There are only about 8 hours of full sun on the island in October, and there will be a likelihood for a few rainshowers, but they mostly take place at night. The average weather in Maui in October is nice and comfortable, so not to worry.
For more information on Hawaii in October go to Why You Should Visit Hawaii in October.
Things to do in Maui in October
When it comes to things to do on Maui in October, you are in luck. There are many activities that take place in October on the island.
Whether you choose to celebrate Halloween in Hawaii or take part in other activities in Maui in October, there is something for everyone.
Halloween on Maui
A Maui Halloween is an exciting experience. There are so many fun things you can do to celebrate the spooktacular season on the island. There are many Maui October events that make celebrating Halloween fun in Maui.
Halloween in Lahaina
This annual celebration of Halloween on Maui draws upwards of 25,000 people every year. It starts in the late afternoon with some fun kid-friendly activities.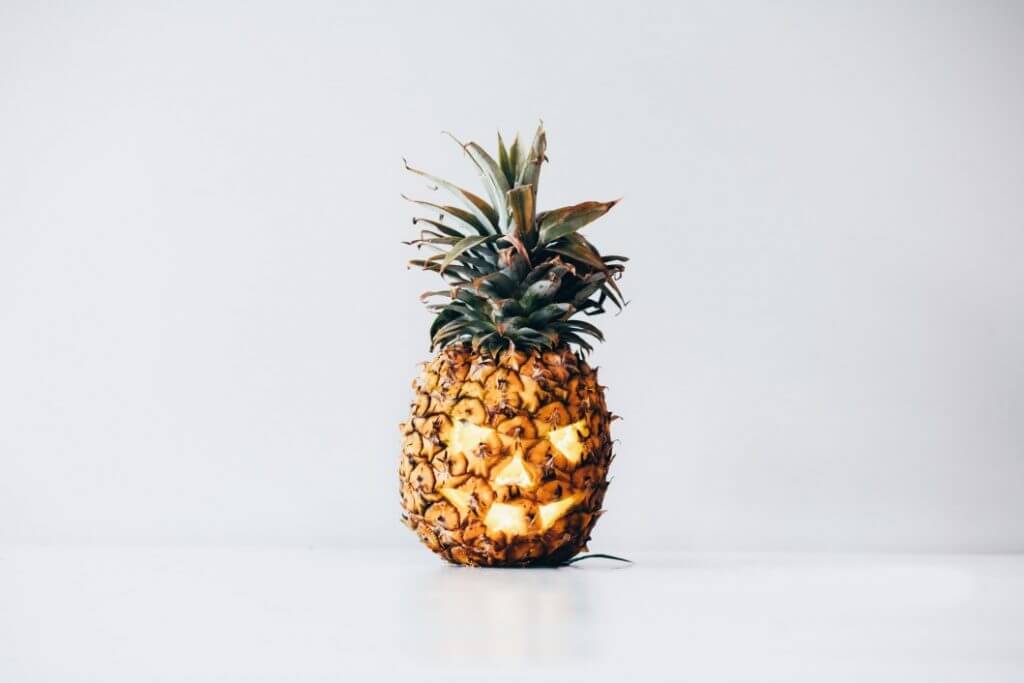 Take in the Keiki Halloween Costume parade that showcases adorable kids in fabulous costumes. The celebration continues well into the night with adult costume contests, live music, and more.
Just keep in mind that the later in the evening you get the more adult the crowd becomes, so be aware of that if you are visiting Maui with kids.
Check out the Lahaina Halloween Party Website for details.
Book a Family Photo Shoot
Whenever we travel to Hawaii, we almost always book a family photo shoot with Flytographer. They are super easy, affordable, AND it guarantees that I'll be in some photos. You can get $25 off if you book through this link or use the code HAWAIITRAVEL.
Maui Pumpkin Patch
While the balmy sunny weather continues in Maui one of the most treasured pastimes for Maui locals is to visit Kula Country Farms.
The farm decorates the area for Halloween and offers fun photo opportunities for the entire family. With several different fun pumpkins and more, this is a must visit location in October.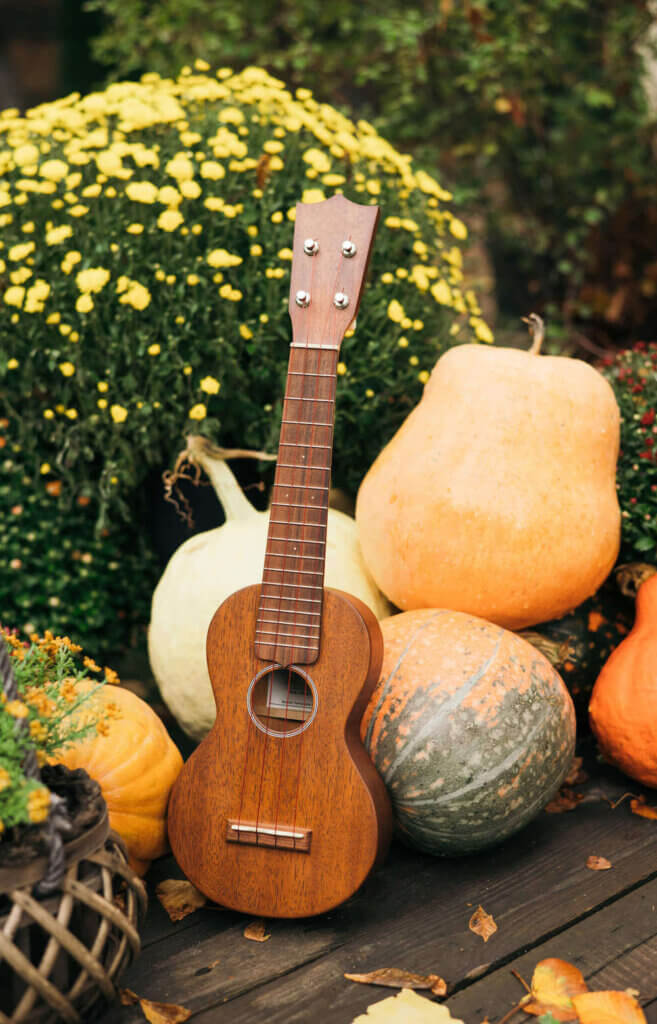 At the Kula Country Farms Pumpkin Patch, you can buy food from the farm stand and they also offer food trucks on the weekends. Get a beautiful view of the West Maui Mountains from this location.
For more fun ways to celebrate Halloween check out Halloween in Hawaii: the Best Things to Do.
Hawaii Food & Wine Festival
This festival takes place state-wide and is one of Hawaii's finest gourmet events. The Hawaii Food and Wine Festival showcases locally grown food and more.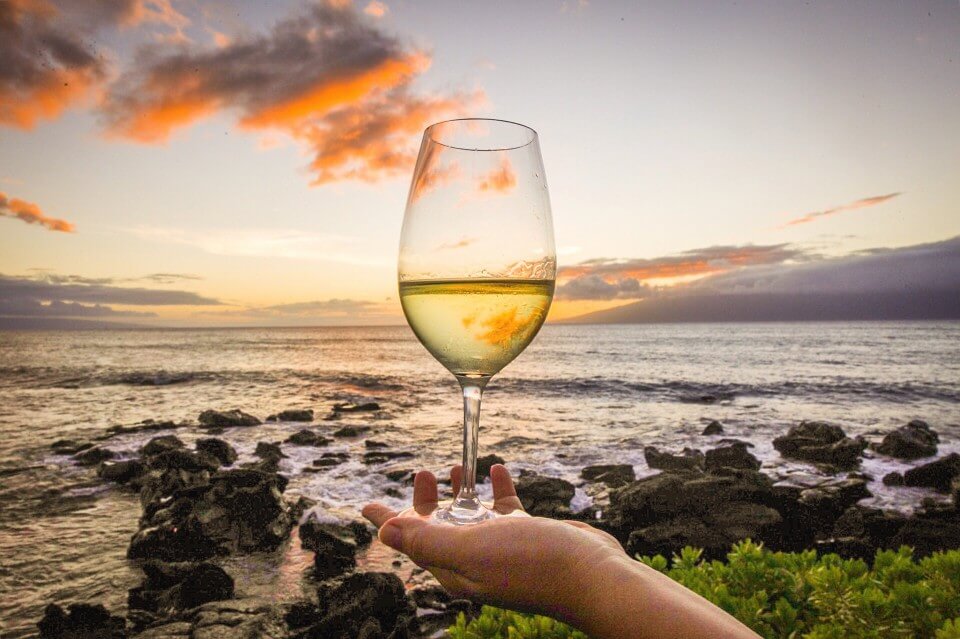 There is also a great roster of internationally known chefs and cooking personalities that attend this festival.
If you have a love for food, you aren't going to want to miss this event in October on Maui.
Maui County Fair
For Maui inhabitants, this county fair is one of the most exciting annual events. It has been taking place on the island of Maui for over a century.
Each fall, the Maui Fair kicks off with a massive parade that goes down Kaahumanu Avenue. The party keeps going for a few days featuring games, carnival rides, exhibits, live entertainment and an amazing food court.
The Fair is held at the War Memorial complex in Wailuku. You aren't going to want to miss the fun.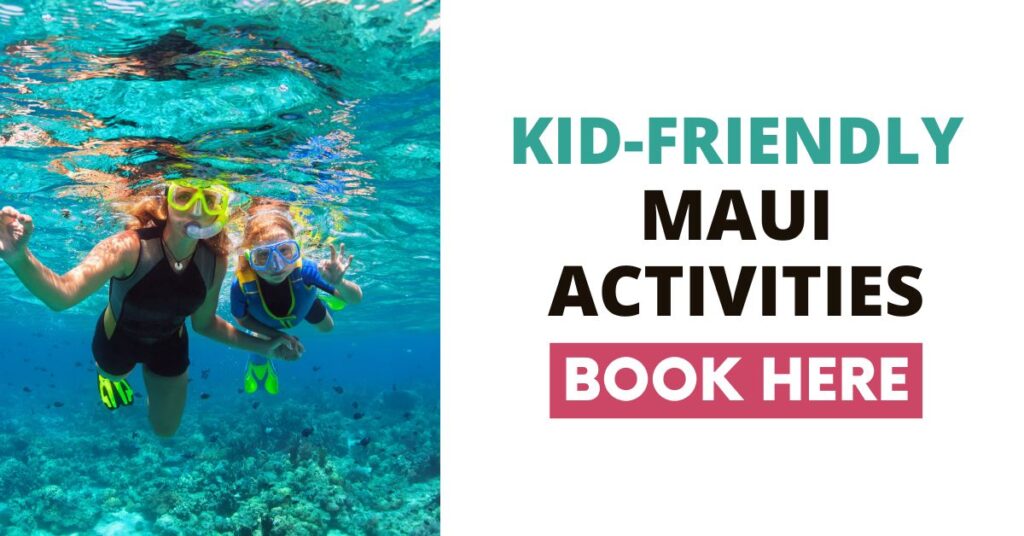 Top 10 Attractions in Maui in October
October in Maui is rife with opportunities to participate in some fun events and festivals, but there is also a wide variety of other attractions on the island to experience.
You aren't going to want to miss experiencing some of these wonderful Maui attractions in October.
1. Attend a Luau
When visiting Maui it is essential to experience a traditional Hawaiian luau. You won't regret it.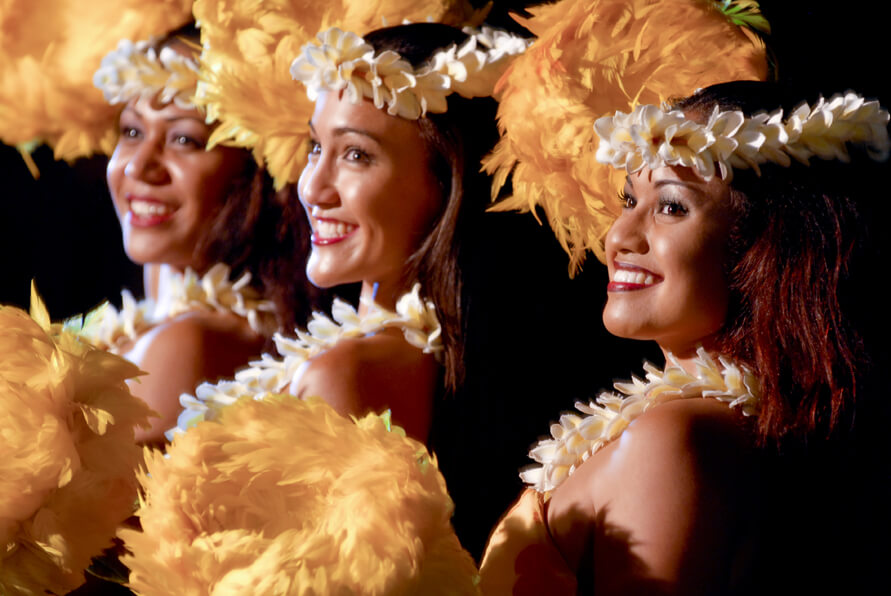 At a luau, you will experience live music, traditional Hawaiian foods, and an amazing cultural journey.
One of the most popular luaus on the island is the Old Lahaina Luau. You will enjoy a buffet dinner all while taking in amazing performances and a beautiful sunset. Check the latest rates and availability.
2. Watch the Sunrise
A Maui sunrise is a breathtaking experience. Just make sure that you are ready to wake up very early.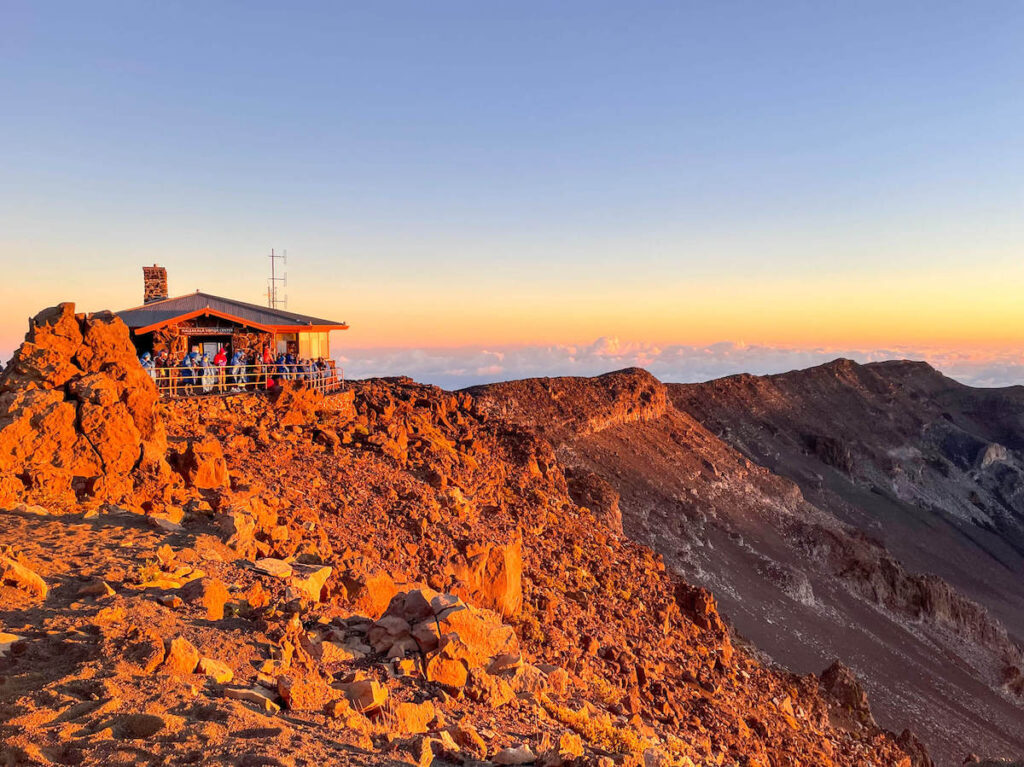 On most locations in Maui, it takes about one and a half to two hours to drive to the summit of Haleakala, which is a beautiful place to watch the sun come up.
You do need to make reservations in advance, as it's an extremely popular attraction and they want to avoid overcrowding.
3. Drive the Road to Hana
Hana is one of the least populated areas in the entire state of Hawaii. Driving to the town is an experience in and of itself.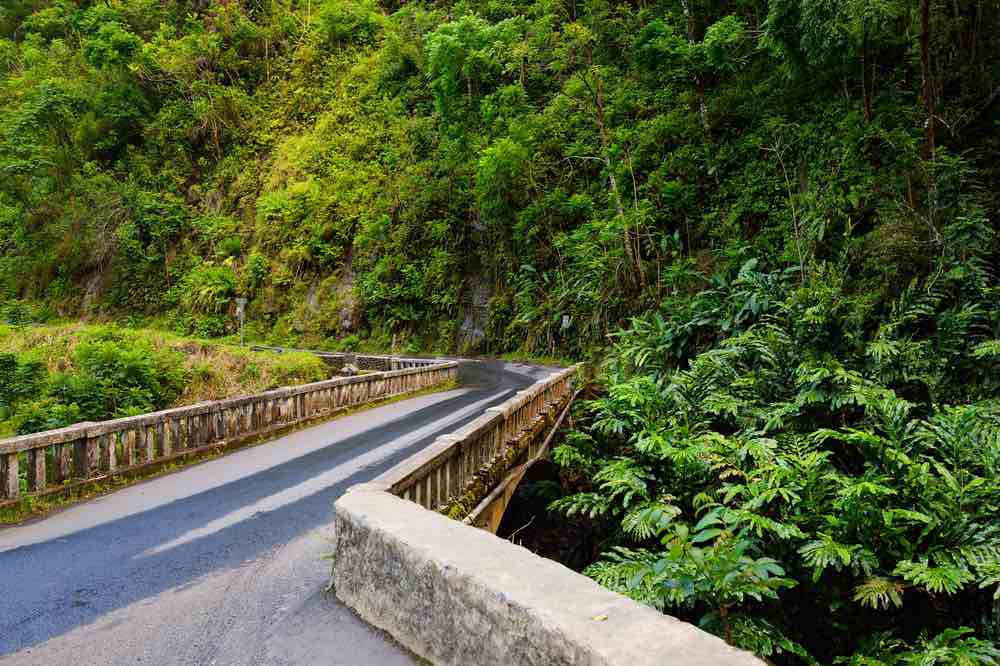 The Road to Hana starts at the town of Pa'ia and goes through the rainforest, giving spectacular views of waterfalls and more.
Peppered with numerous attractions along the winding roads, you are sure to enjoy this experience.
4. Waianapanapa State Park
This state park is a remote area on the Hana Coast. It has rugged coastline, beaches, hiking, lodging options, and camping facilities.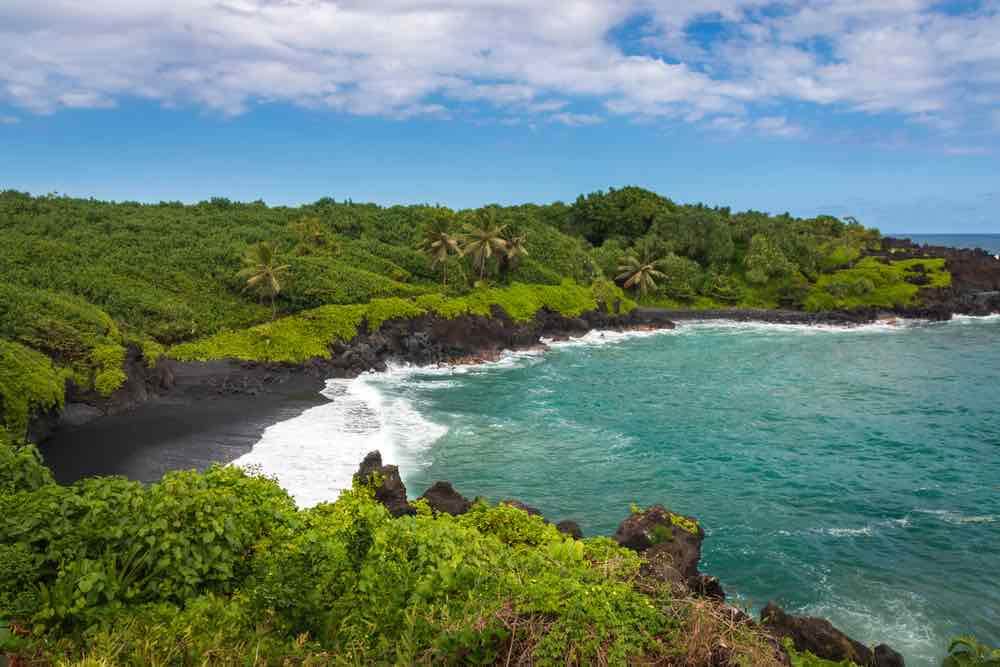 If you are a nature lover, you are going to want to visit this gorgeous area. The black lava beach located at Paiola Bay is a must-visit.
It is important to note, that the waves can be rather strong so if you are unfamiliar with these types of conditions, you may want to avoid swimming.
There are also hiking trails at the Waianapanapa State Park where you can enjoy some amazing views from. Feeling adventurous? You can check out the blow holes, sea stacks, caves, and more.
5. Wailea
The coastal area of Wailea has become a must-visit for many Maui tourists. It has five beautiful beaches and a variety of different things to do.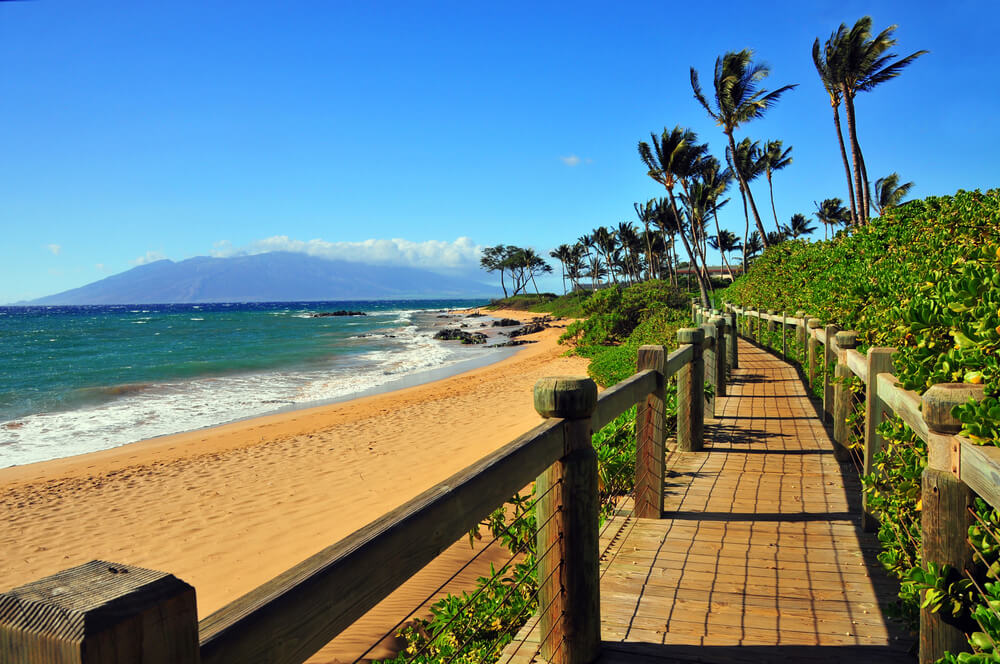 If you want to go golfing check out one of their beautiful championship golf courses. Feel like getting some shopping in? Check out Shops at Wailea. It is a dining, shopping and entertainment complex that is sure to keep you entertained.
Visit Wailea and spend the day swimming, snorkeling, shopping and more.
6. Surfing
Whether you are a newbie or a professional, there are a lot of fantastic places in Maui to surf.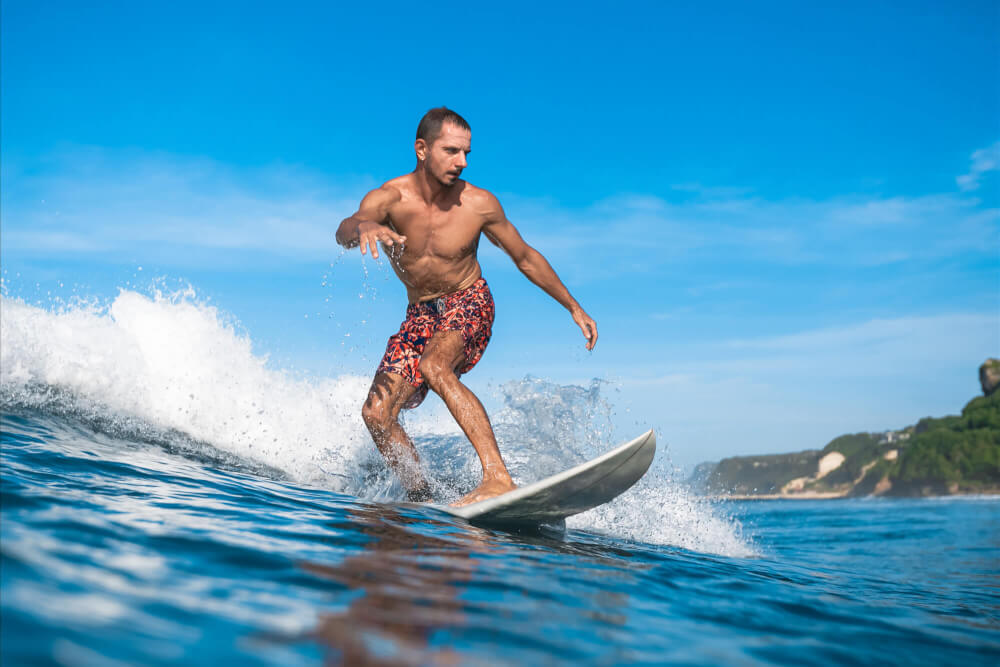 If you are a beginner, check out the coastline from Lahaina South to Ukumehame Beach Park. It has smaller waves and shallow waters. This makes it better for those learning.
Professionals can check out Jaws Beach, which has the biggest waves and the most powerful surfing conditions.
If you simply want to watch surfers do their thing, there are places all over the island to spectate.
7. Maui Ocean Center
The Maui Ocean Center is a fantastic place that provides exhibits and educational programs to teach its visitors about Maui sea life.
Learn about sea turtles, Hawaiian coral, reef fish, hammerhead sharks, and more.
You are sure to enjoy your visit to the Maui Ocean Center. Especially when you check out their 360-degree tank.
8. Ziplining
Soar over the island of Maui and take in views of the green valleys and lush forests. There are many ziplining companies to choose from on Maui.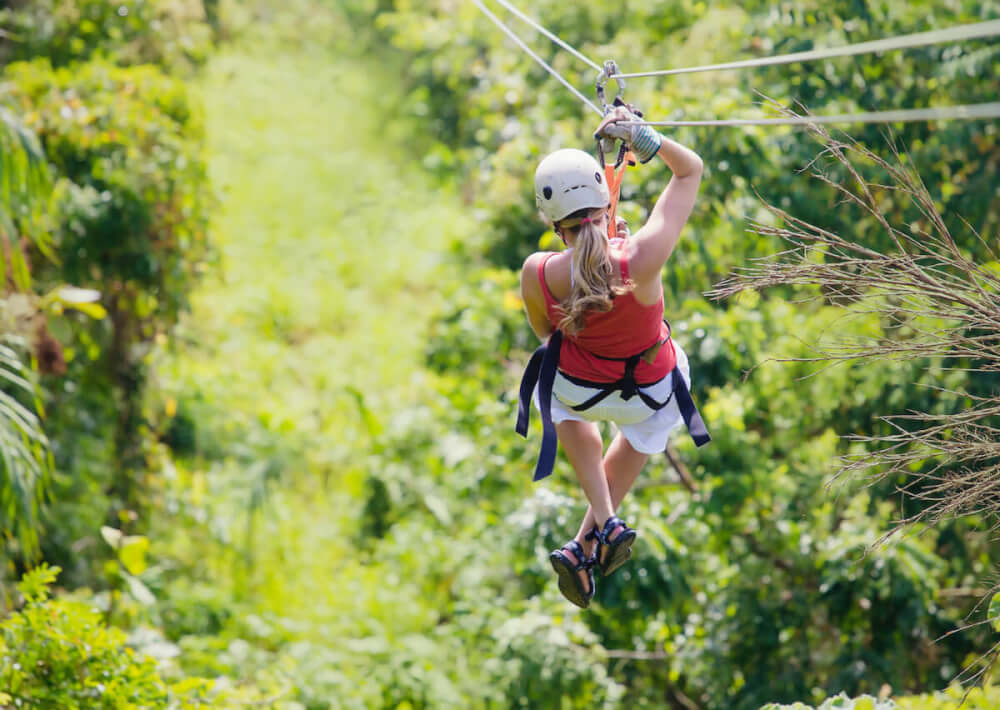 You can choose a long zipline, one in which you can ride in tandem with a partner and more. There are several ways to go ziplining in Maui.
9. Kula Botanical Garden
If you are looking for a gorgeous place in Maui to visit, look no further. The Kula Botanical Garden is a great place for relaxation, beauty and nature.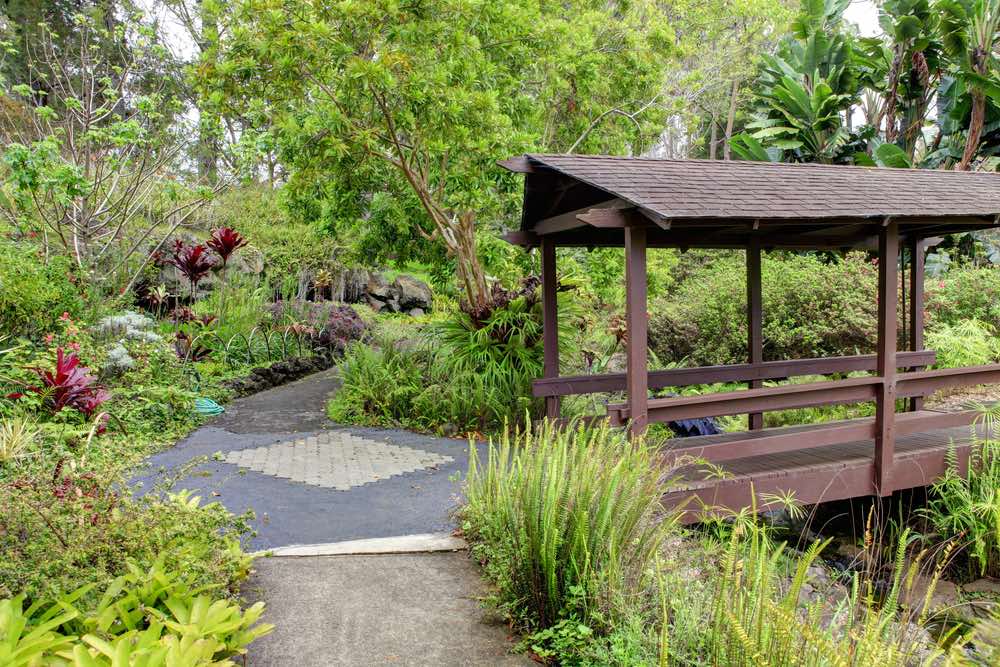 Check out some of Maui's most stunning native plants. All of which are blossoming on the rich volcanic soil.
Visit the bird sanctuary and learn more about the Native Hawaiian Nene birds. They are considered an endangered species, so to get an up close look at them is an extremely unique experience.
Have a picnic in the gazebo or take a walk through the covered bridge. The Kula Botanical Garden is a wonderful place in Maui to visit.
10. Haunted Places in Maui
A great way to celebrate Halloween in Maui is by visiting a Maui Haunted House. There are several places on the island that are said to be haunted, and October is a great time to visit them.
If you want to see as many haunted areas as possible, take a Maui Ghost walk tour in Lahaina. This is sure to show you some of the area's spookiest attractions and the stories that go along with them.
Uncover the spooky side of Maui in October. Check out all the Maui ghost tours available.
Check out this List of the 10 Spookiest Haunted Places in Hawaii for more.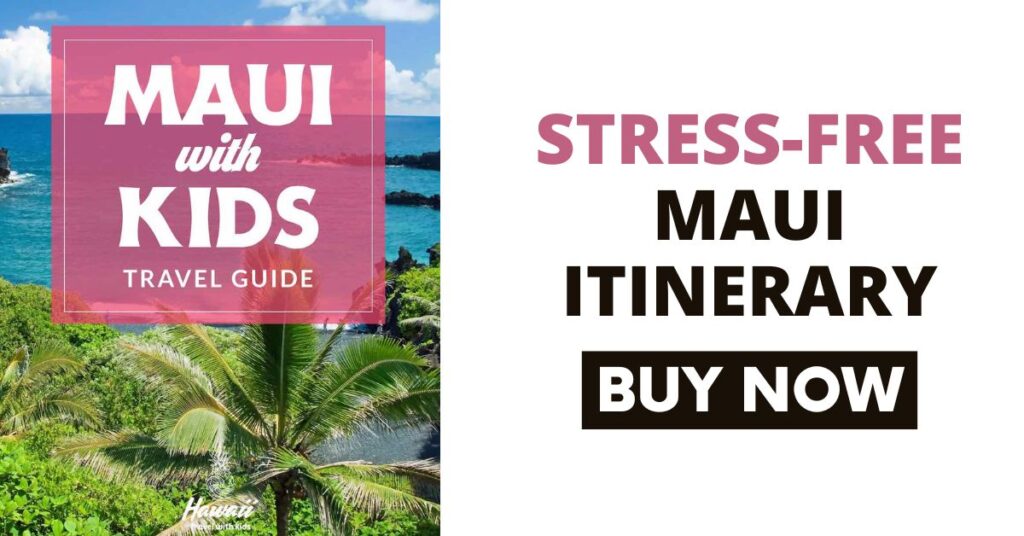 Maui Hawaii in October Wrap up
Visiting Maui in October is a great way to escape the cooler weather and enjoy a beautiful vacation. The weather in Maui in October is sure to please and allow for several beach days and fun outdoor excursions.
Visit Maui in October and take advantage of all the fun events, festivals and attractions. Whether you choose to celebrate Halloween in Hawaii, or want to take part in the food and wine festival, you are sure to find something you enjoy.