Are you thinking about planning a trip to Maui in February? Find out some of the best things to do in Maui in February that are worth adding to your itinerary!
This list of things to do in Maui in February contains affiliate links which means if you purchase something from one of my affiliate links, I may earn a small commission that goes back into maintaining this blog.
Planning a vacation to Maui in February?
Visiting Maui in February is a great way to enjoy a vacation.
If you live somewhere the winter weather is still in full effect, traveling to Maui in February is a fantastic way to escape that.
There are several different things to do when you travel to Maui.
From many events and attractions to the wonderful Maui temperature in February, there is something here for everyone.
This is especially true if you want to spend a romantic Valentine's Day in Hawaii.
Don't have time to read a bunch of Hawaii blog posts and reviews? Here are some of our top picks for visiting Maui.
Popular Maui Tours/Activities
Favorite Maui Resorts/Hotels
Andaz Maui (this is a luxury resort with the best luau on Maui)
Honua Kai Resort & Spa (this is one of our personal favorites because there are tons of pools and there are condo options)
Want to Rent a Car in Hawaii?
One of the best places to rent a car in Hawaii is Discount Hawaii Car Rental because they get the best rates from top national companies like Alamo, Dollar, Thrifty, Avis, Enterprise, Budget, and Payless.
Want to skip all the planning and just access my detailed Maui Itinerary complete with daily schedules, kid-friendly activities, and travel hacks? Click the button below.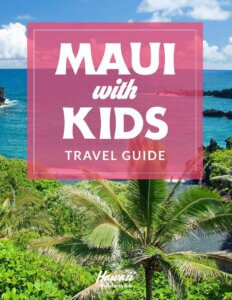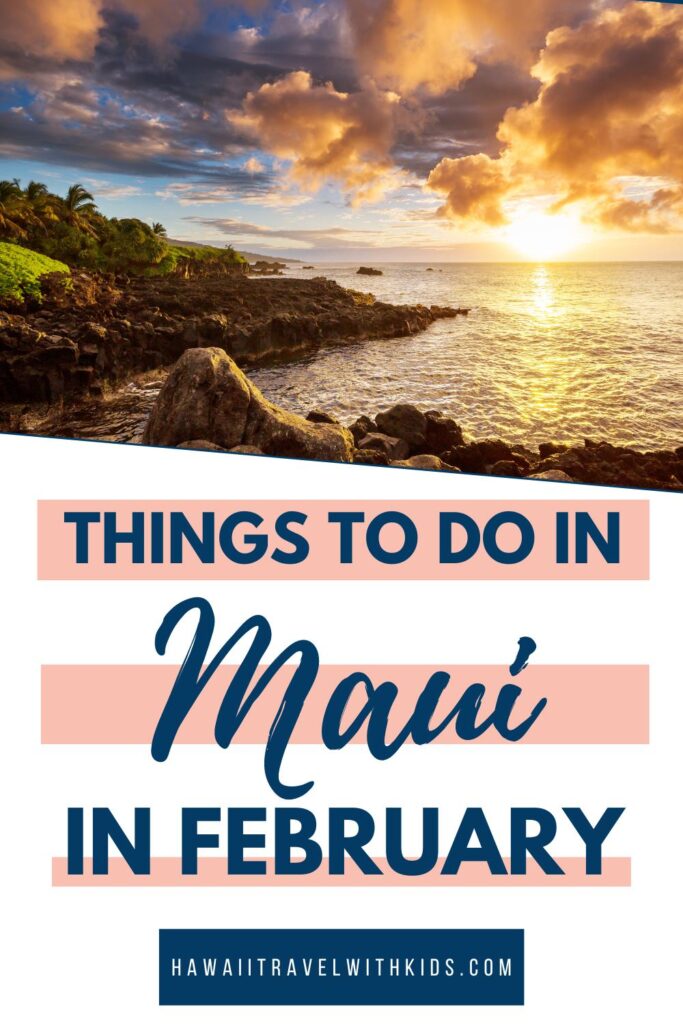 Maui Weather in February
Planning a trip to Hawaii in February is a great way to escape the harsh winter weather. The weather in Maui in February is warm and inviting. A visit to the beach is absolutely in order.
Average Temperature in Maui in February
The temperature in Maui in February is probably much warmer than where you are traveling from.
The average high is somewhere around 80 degrees Fahrenheit with lows around 65 degrees Fahrenheit. This makes it perfect for visiting a beach and soaking up some sun.
Weather in Maui Hawaii in February
When it comes to the weather and temperature in Maui, it is generally balmy and warm. However, it is important to note that it isn't always sunny.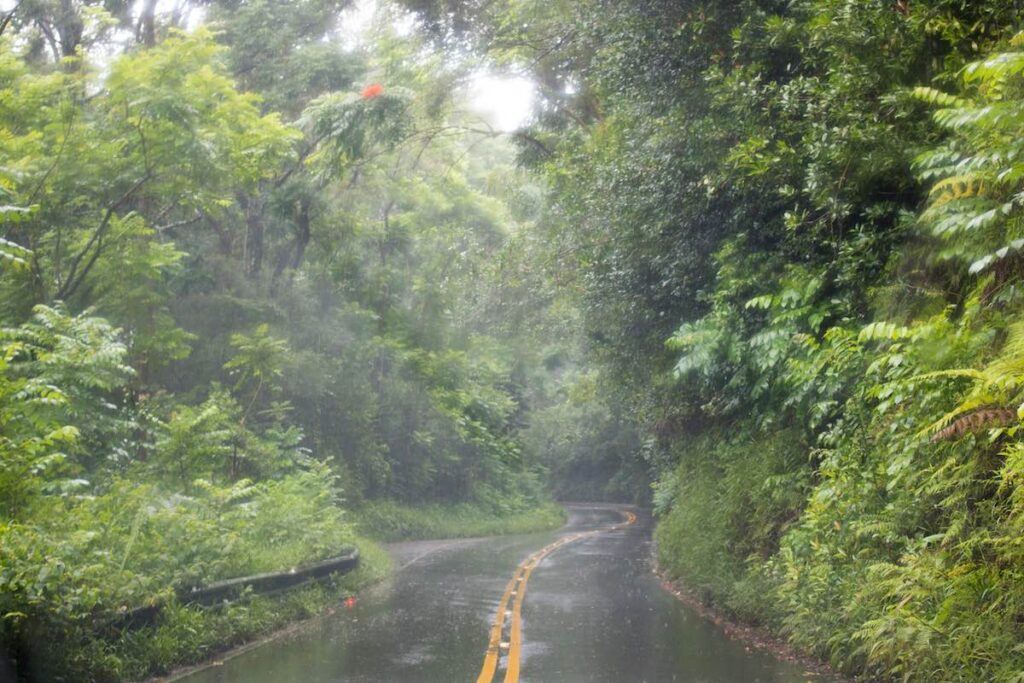 While there is less rain in February than there is in January, there is still a chance it will be a little wet. It's ok though because there are still plenty of things to do in Maui in February, even if it's raining.
If you want to avoid the rain as much as possible, stick to the southside and westside of Maui. Wailea and Ka'anapali tend to be drier than anywhere else on the island.
What to Wear in Maui in February
While it is mainly shorts and t-shirt weather in Maui during the winter months, you may want to pack some warm clothes as well.
There may be some times that you require a sweater or even some kind of waterproof poncho.
Make sure to have a few warmer items on hand to keep you comfortable. It is always better to be safe than sorry.
Things to do in Maui in February
There is no shortage of fun events and activities to participate in when you visit Maui.
If you are looking for fun things to do on Maui in February, you are sure to find an abundance of festivities to enjoy.
2023 Chinese New Year in Lahaina
Ring in the Year of the Rabbit with Lions, Firecrackers, and more! Visit the Wo Hing Museum and Cookhouse in Lahaina to ring in the lunar new year.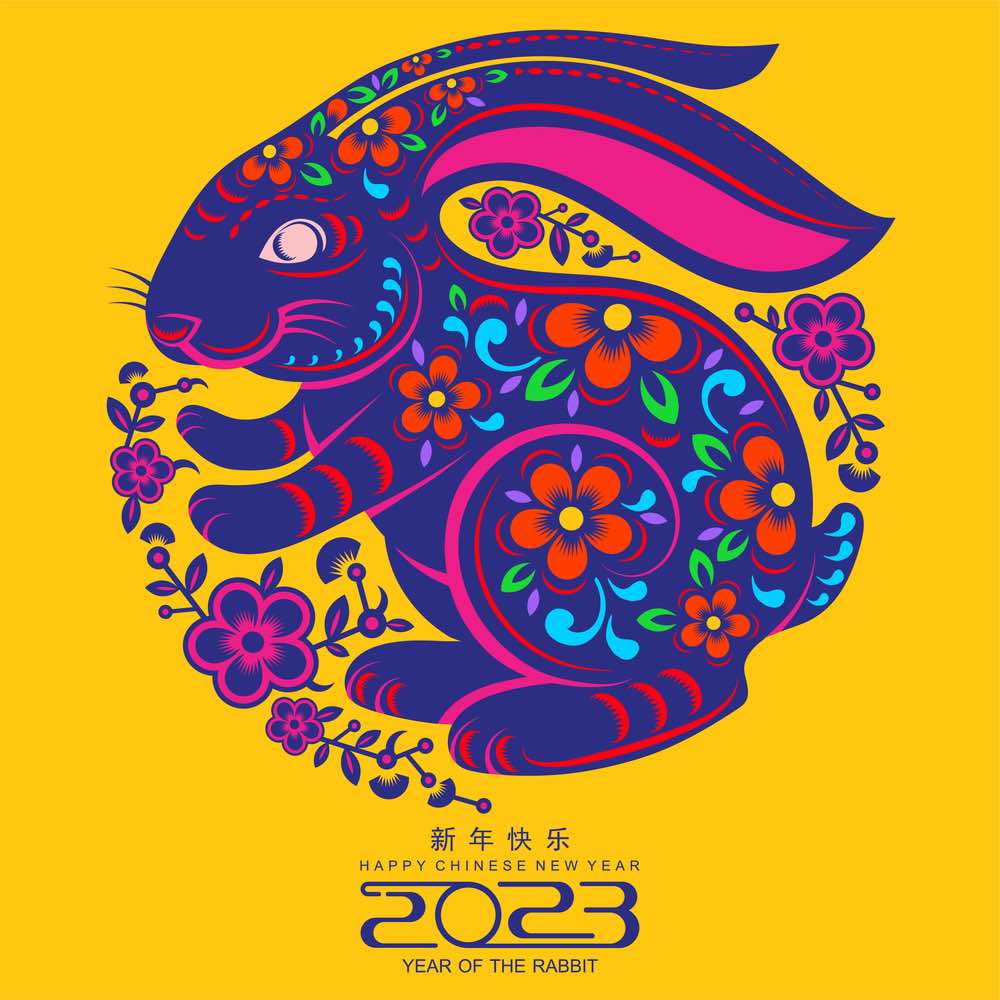 On Friday, February 3rd there will be a full day of martial arts demonstrations, family activities, and historical presentations. Admission is free between 10 am and 8 pm.
Check out the Schedule of Events and Activities to plan your day.
There are many Ways to Celebrate Chinese New Year in Hawaii.
Valentine's Day in Maui
If you are headed to Maui in time to celebrate Valentine's Day, you are in luck.
There are several different fun Valentine's events and activities on the island that will make this Valentine's day in Hawaii special.
Kaanapali Valentine's Day Sunset Cocktail Cruise
The Kaanapali Valentine's Day Sunset Cocktail Cruise is an excellent choice for Valentine's Day in Maui. Board a luxurious catamaran to enjoy a beautiful Valentine's Day sunset cruise.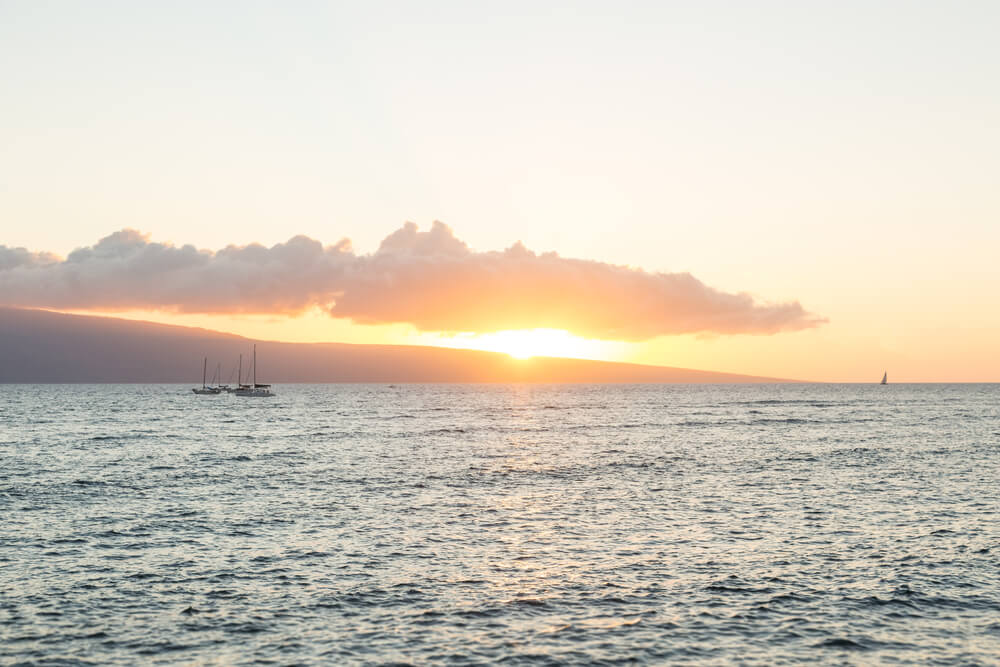 This cruise is taking place in the winter month so you will get the chance to see many humpback whales on your journey.
Take in the gorgeous sunset as you sail on a romantic Valentine's day date in Maui. Check the latest rates and availability.
There are several Valentine's Day Cruises, romantic picnics, and more that you can participate in when visiting Maui on Valentine's Day. Check out the local restaurants to see what promotions they have to offer.
There are also several romantic resorts in the area that have events and packages to make your Valentine's Day retreat a special one.
Book a Family Photo Shoot
Whenever we travel to Hawaii, we almost always book a family photo shoot with Flytographer. They are super easy, affordable, AND it guarantees that I'll be in some photos. You can get $25 off if you book through this link or use the code HAWAIITRAVEL.
Maui Whale Festival
The Maui Whale Festival is hosted by the Pacific Whale Foundation. The festival is held in Kihei at Kalama Park. Located on the south side of Maui, this event features a week full of excitement.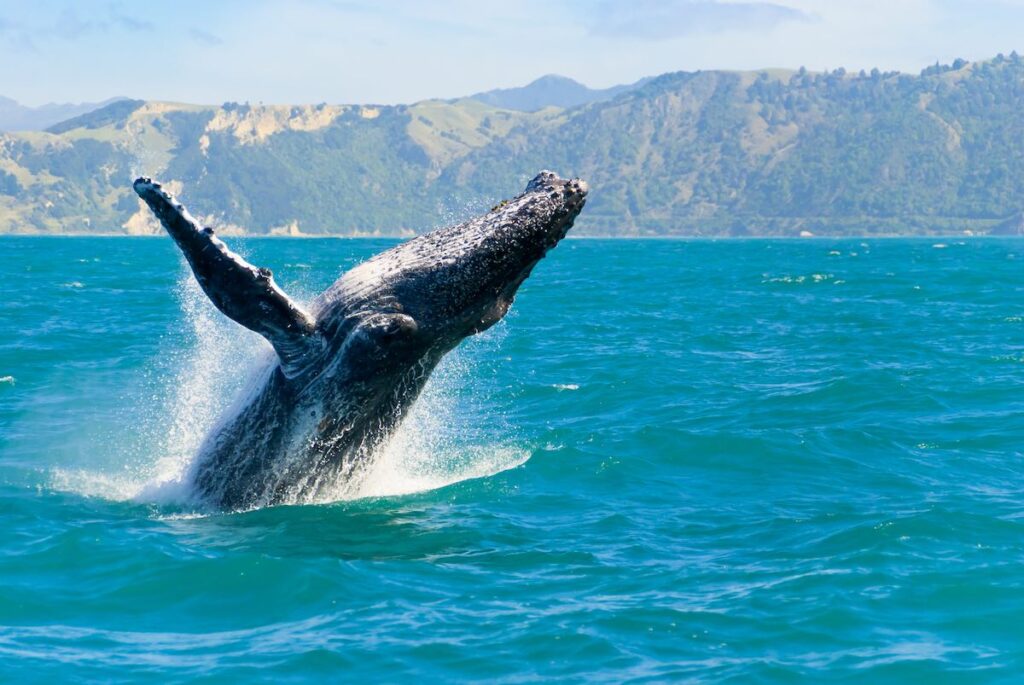 There are a variety of local restaurants that attend the event offering several different food options for attendees.
From live music to a parade and everything in between there are several fun things to take in at the Maui Whale Festival.
This event is perfect for people of all ages, with several activities that children can enjoy.
To find exact dates and more details of the festival check out the Pacific Whale Foundation website.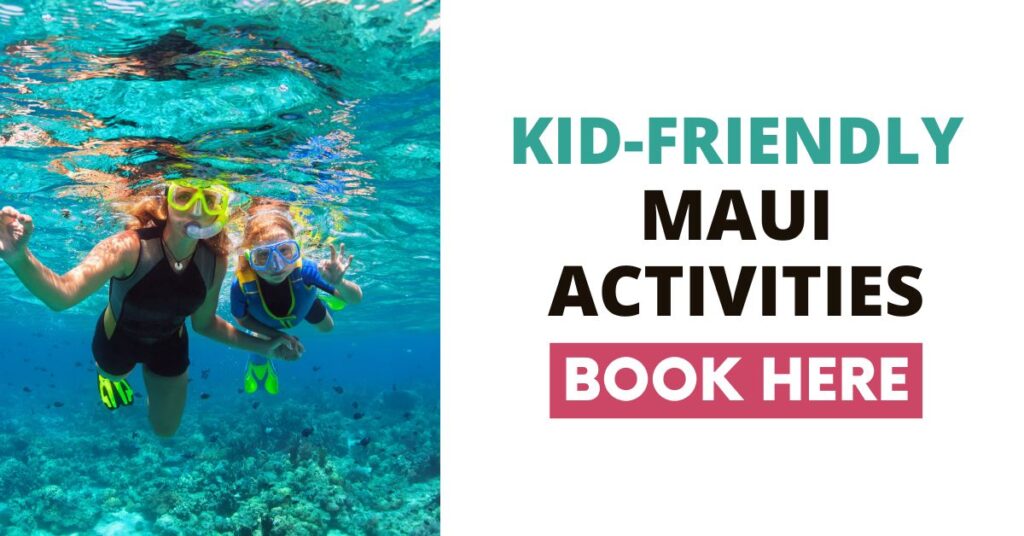 Top 10 Attractions in Maui in February
There are several different exciting attractions to visit in Maui in February.
Whether you are in Maui for a family vacation, a romantic getaway or anything in between, you are sure to find something exciting for everyone.
1. Zipline Tours
There are several fantastic options for zipline tours in Maui. The best part? February is a great month to partake in one.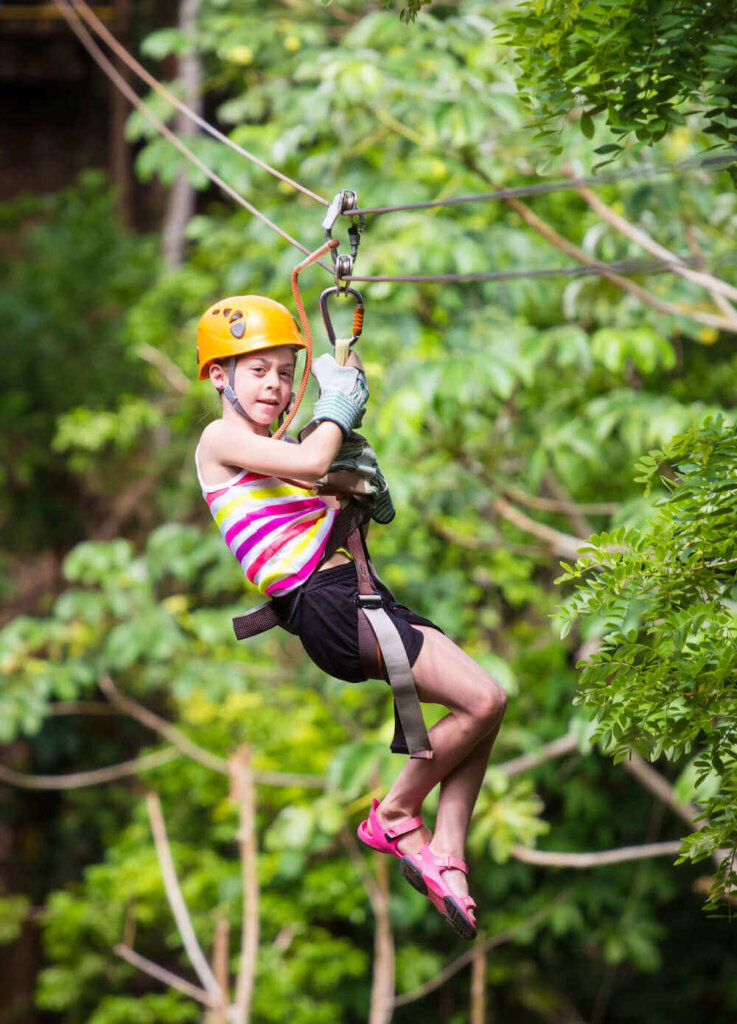 Some places offer dual zipline tours, allowing you to zipline alongside a partner.
Take in the beautiful ocean or rainforest views on a Maui zipline tour.
2. Luaus in Maui
Maui is host to some of the best Luaus in all of Hawaii. Enjoy a delicious sit-down dinner full of amazing Hawaiian fare while enjoying beautiful views of the ocean.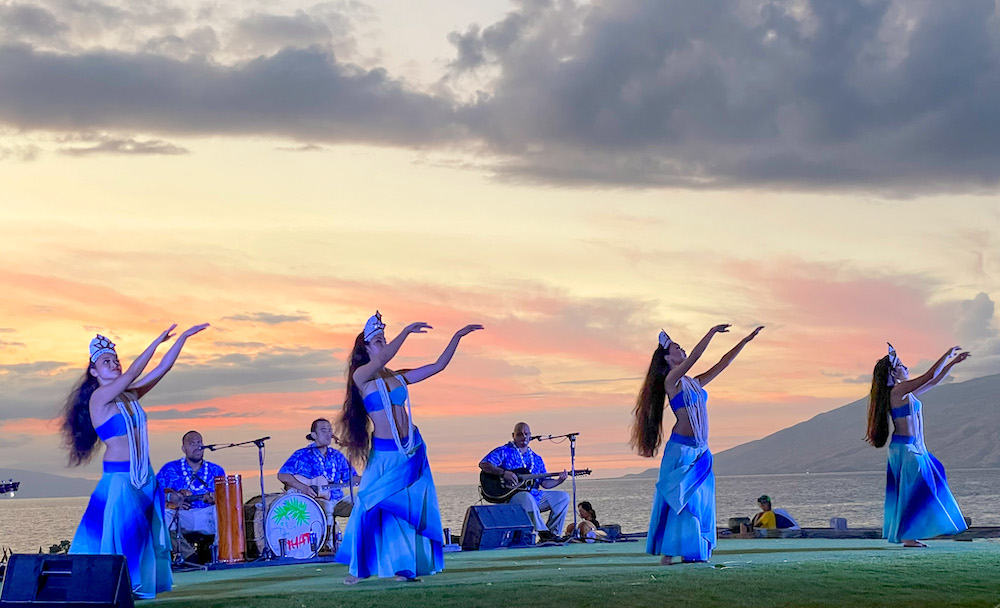 A luau in Maui is a fantastic way to spend an amazing evening. Enjoy the rich Hawaiian culture. With many different cultural performances from greater Polynesia and Hawaii.
Attending a luau in Maui is a great way to spend your vacation in Maui.
3. Surfing
The winter season in Maui is perfect for large waves and great surfing.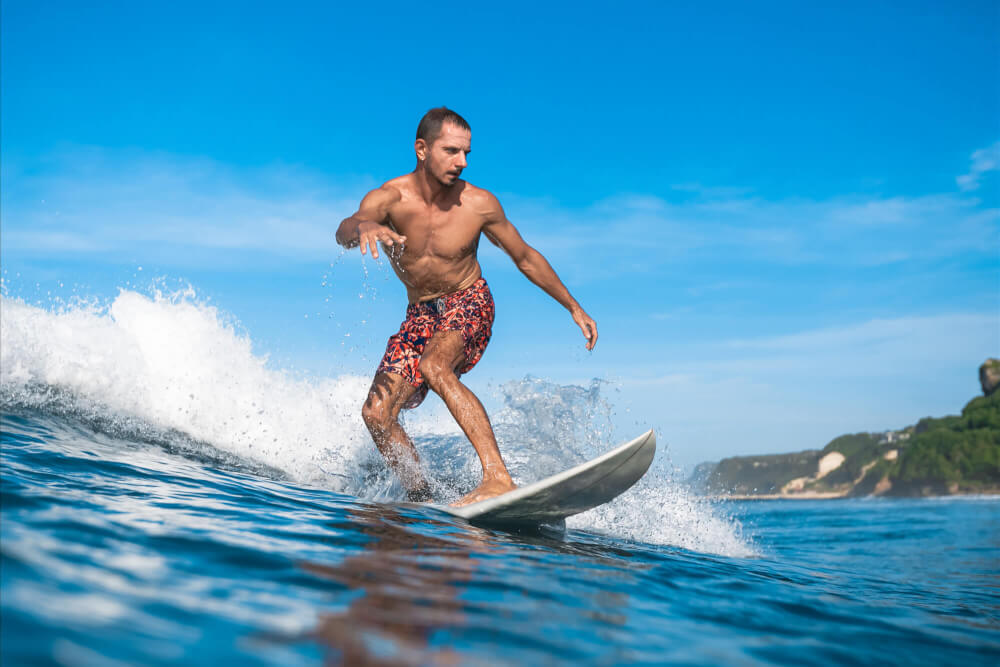 Whether you are a skilled surfer or just learning, there are many opportunities to enjoy surfing in Maui.
If you would rather watch more avid surfers take on the big waves, there are always fantastic surfing competitions that you can watch.
4. Horseback Riding
There are several different horseback riding opportunities in Maui. With the nice weather, February is a great time to enjoy a great horseback experience.
Take a horseback tour through different parts of Maui. You can enjoy a waterfall and ocean tour, taking in all the sights and sounds of Maui. Check the latest rates and availability.
If you want a more down-home experience, visit a ranch and tour through eucalyptus forests and green pastures.
There are many different options when it comes to horseback riding tours in Maui.
5. Whale Watching
Maui presents many opportunities to go whale watching. February in Maui is one of the best months to enjoy watching the whales because this is when the majority of the Humpback population is there.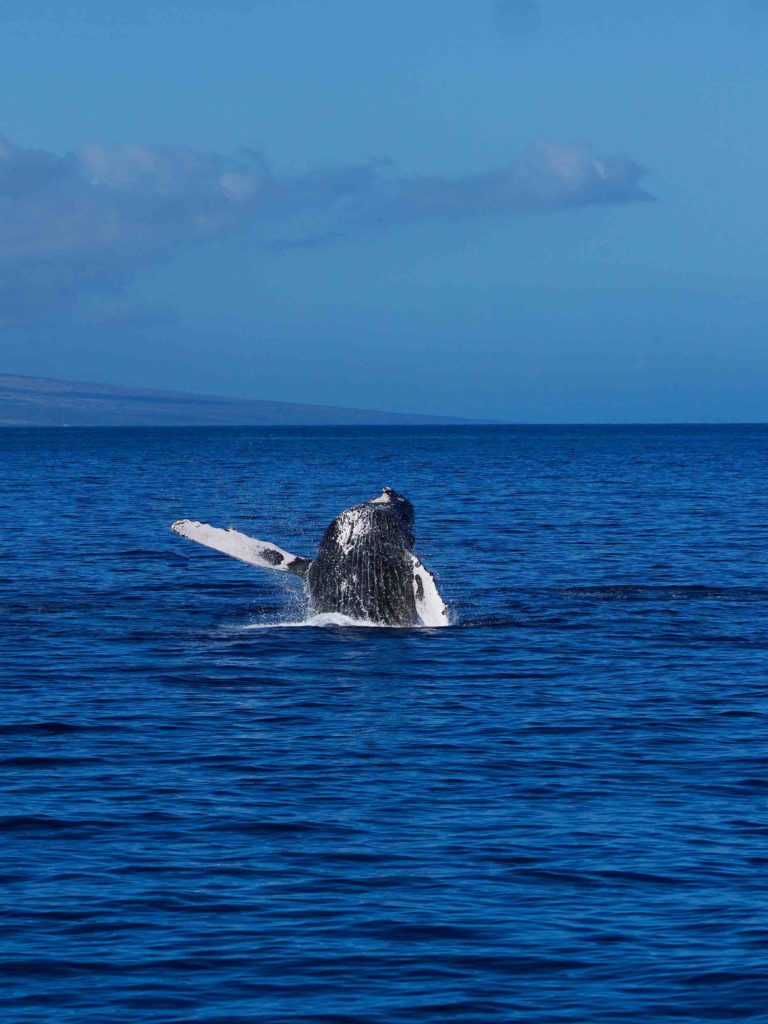 There is no shortage of chances to participate in a whale-watching tour. Book an excursion with a company in Maui to get a closer view of the whales. Check the latest rates and availability.
If you want to go Whale watching on your own, most of the time, they can also be seen from the shoreline.
Take a look at Your Complete Guide to Whale Watching on Maui to find out more.
6. Kaeleku Caverns (aka Hana Lava Tube)
The Kaeleku Caverns are located on the east of Maui. They were originally formed over 1000 years ago by flowing lava. It's a fantastic place to visit and explore.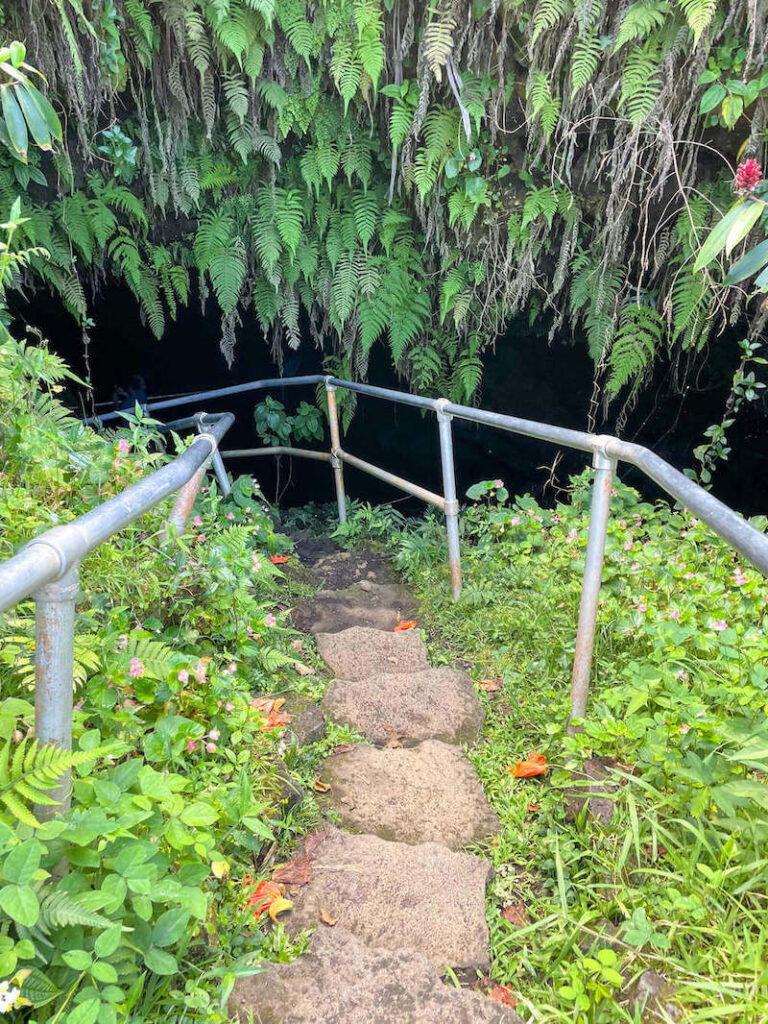 This exploration is actually self-led. You will be given a flashlight and set off on your adventure to explore the island's largest accessible lava tube.
The expedition takes anywhere from 30 -45 minutes depending on how fast you travel through.
Great for adults and children, this attraction is also home to the Red Ti Tropical Flower Maze.
7. Golfing
Maui is rife with opportunities to enjoy a day out golfing. With several different golf courses located on the island, you won't want to miss some of the lushest greenery in the United States.
If you enjoy golfing, you can check out the Kapalua Plantation course on the side of a mountain. It is a gorgeous golf course with exciting views that are sure to captivate it's visitors.
No matter what golf course in Maui you visit, you are sure to enjoy your golfing experience.
8. Kula Botanical Gardens
This amazing botanical garden facility carries a selection of beautiful flora and amazing animal life.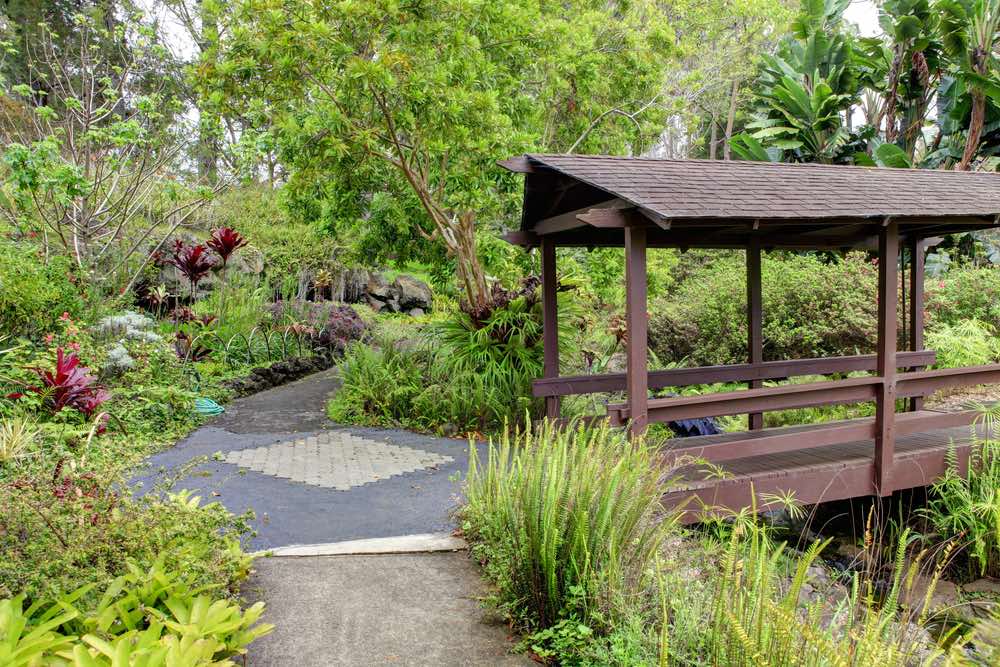 Kula is a gorgeous place to visit if you want to get away from the busy-ness of the beaches in the February months.
Located on the slopes of Haleakala, Kula covers close to 8 acres with gorgeous sights. Perfect for a beautiful photo op.
9. Bike Maui
Take a bike around Maui and explore the beauty the island has to offer. There are several opportunities to participate in a self-led bike tour of the island of Maui.
Whether you choose to go on a sunrise bike tour or take a ride down a volcano, you are sure to enjoy all the exercise and freedom you experience.
Check out the Bike tours in Maui to book your experience.
10. Hui No'eau Visual Arts Center
The Hui No'eau Visual Arts Center is the only Historic estate located on the island of Maui that is free to the public.
Explore the gorgeous historic home, gallery, and iconic history room. You can even tour the large grounds that boast over 70 species of plants and more.
Take a class or watch local artists silversmithing, blowing glass, and printmaking.
This gorgeous little gallery is the perfect place to celebrate the visual arts Maui has to offer.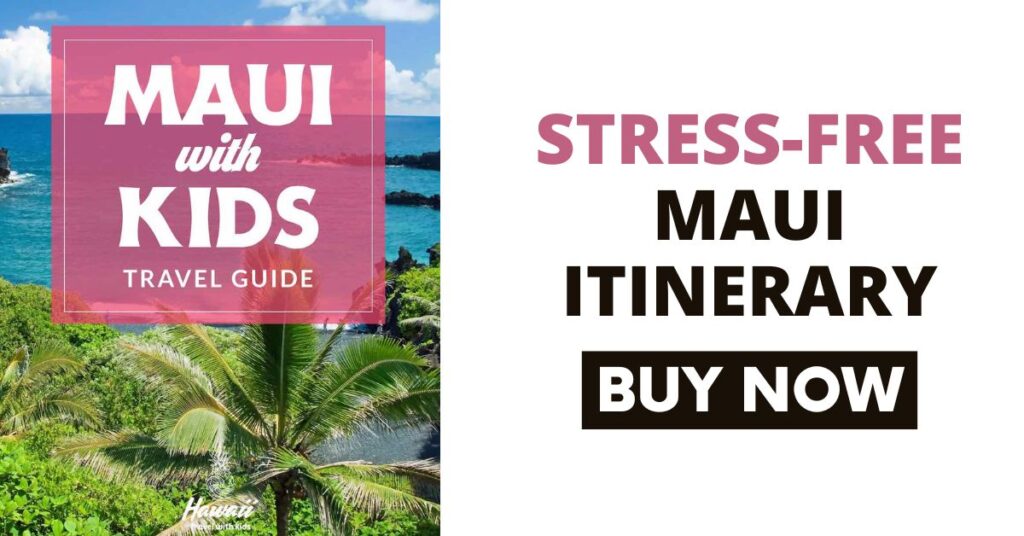 Maui Hawaii in February Wrap Up
There are several amazing things to do in Maui in February. Whether you are visiting as a couple to celebrate Valentine's Day on Maui or as a family to take in some of the great local attractions and more, there is something here for everyone.
Visiting Maui in February is a great way to escape the harsh weather where you live, enjoy some outdoor activities and enjoy a beautiful vacation.