Are you thinking about planning a trip to Oahu in February? Find out some of the best things to do in Oahu in February that are worth adding to your itinerary!
This list of things to do in Oahu in February contains affiliate links which means if you purchase something from one of my affiliate links, I may earn a small commission that goes back into maintaining this blog.
Visiting Hawaii in February is a wonderful way to enjoy a vacation.
If you live somewhere the cold winter climate is still in full swing, traveling to Oahu in February is a great way to avoid that.
There are many different things to do when you travel to Oahu.
From several attractions and events to the wonderful Oahu temperature in February, there is something here for everyone.
This is especially true if you want to spend Valentine's Day on Oahu. With so much fun to be had, book your Oahu Vacation today.
Don't have time to read a bunch of Hawaii blog posts and reviews? Here are some of our top picks for visiting Oahu.
Popular Oahu Tours/Activities
Favorite Oahu Resorts/Hotels
Want to Rent a Car in Hawaii?
One of the best places to rent a car in Hawaii is Discount Hawaii Car Rental because they get the best rates from top national companies like Alamo, Dollar, Thrifty, Avis, Enterprise, Budget, and Payless.
Want to skip all the planning and just access my detailed Oahu Itinerary complete with daily schedules, kid-friendly activities, and travel hacks? Click the button below.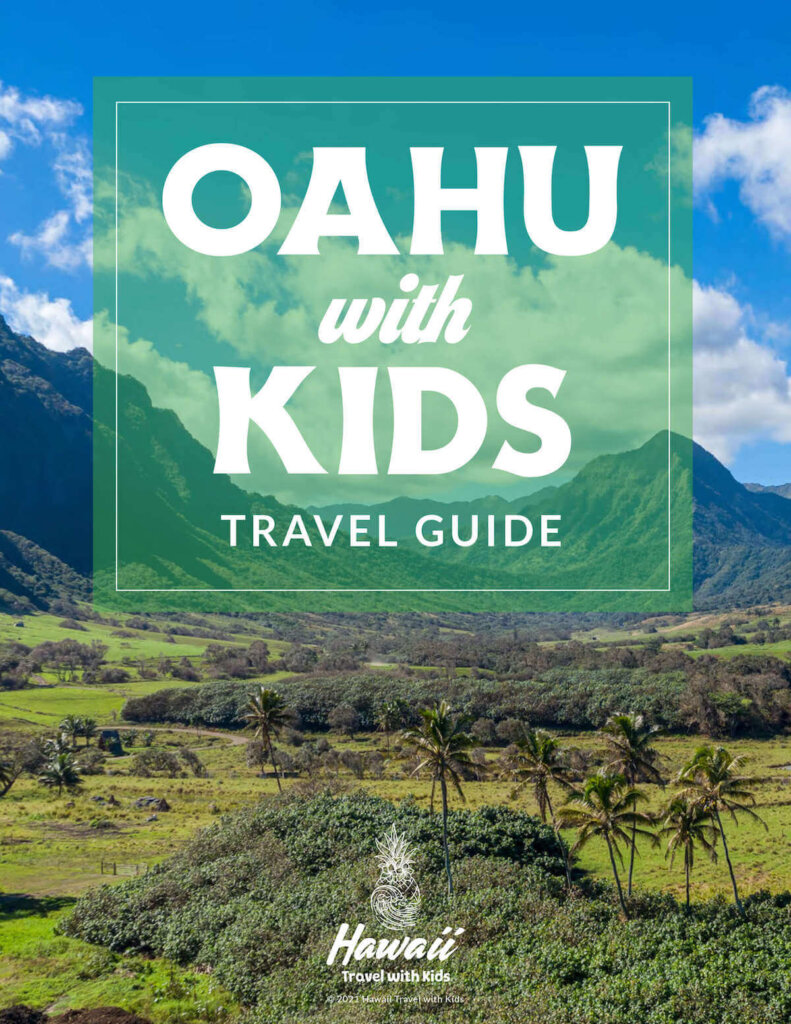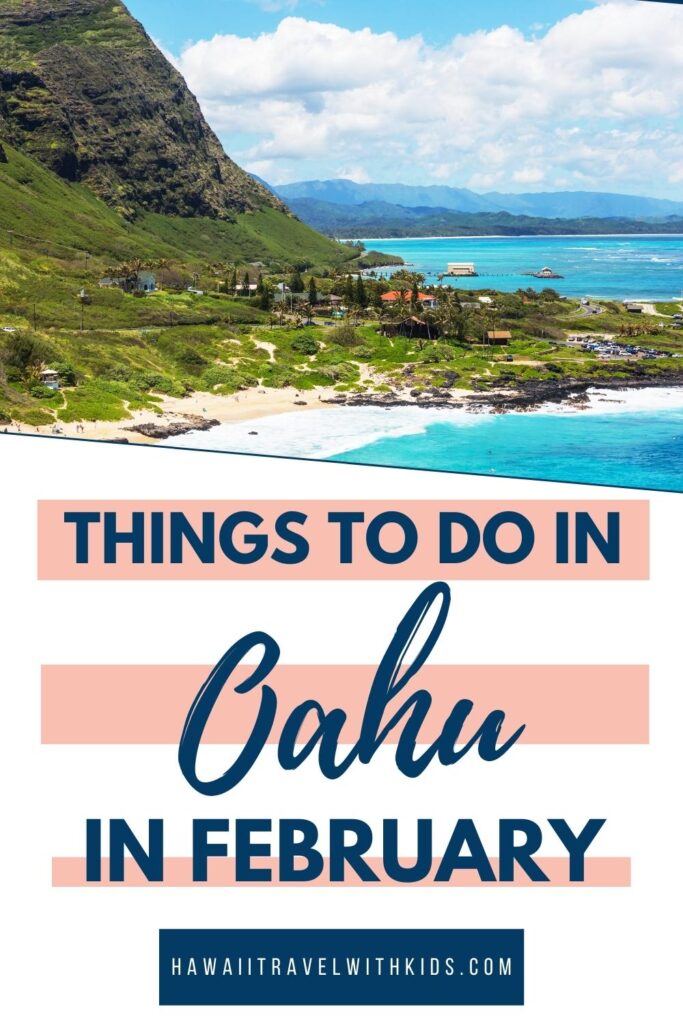 Oahu Weather in February
Planning a trip to Hawaii in February is a fantastic way to escape the cold winter weather in other places.
The weather in Oahu in February is inviting and warm. Meaning that the Waikiki weather in February is perfect for a beach day on one of the beautiful Waikiki beaches.
Temperature in Honolulu in February
The temperature in Honolulu, Oahu in February is most likely much nicer than whatever location you are traveling from.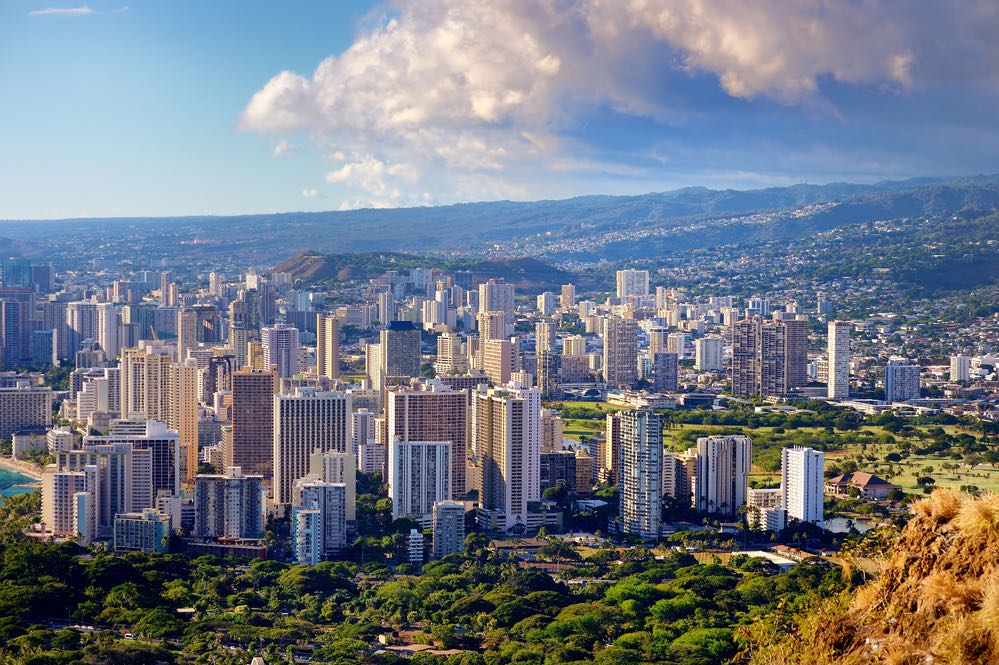 The average high is in the range of 80 degrees Fahrenheit with lows around 69 to 65 degrees Fahrenheit. It does get a little cooler in the evenings as noted, so it may be a good idea to pack a light sweater.
Honolulu Weather in February
The weather in Honolulu Hawaii in February is beautiful. So make it a point to visit this gorgeous location on the island.
When it comes to the temperature and weather in Oahu, it is typically warm and balmy. It is important to take into consideration though, that it isn't always sunny.
While there is less of a chance of rain in February than there is in January, it can still get a little wet.
That's alright though because there are plenty of things to do on Oahu in February, even if it is a little rainy. Just make sure to pack some rain gear just in case.
Visit Winter in Hawaii to learn more.
Things to do on Oahu in February
There are plenty of things to do on beautiful Oahu in February. Whether you are looking for romantic things to do in Honolulu or romantic things to do in Oahu in general, there are several great ways to celebrate Valentine's day in Hawaii.
If you are looking for other exciting adventures, there are no shortage of those either. Check out all the fun events taking place when visiting Oahu in February.
Valentine's Day Events in Oahu
Celebrating a romantic Valentine's Day in Hawaii is a real treat. There are so many fun events and activities that you can participate in on the island that are sure to create magical, long-lasting memories.
There is no shortage of Oahu Valentine's Day ideas.
Sunset Dinner Cruise
Booking a sunset dinner cruise in Oahu is a great way to spend a romantic evening. There are many Valentine's Day Sunset dinner cruises to choose from.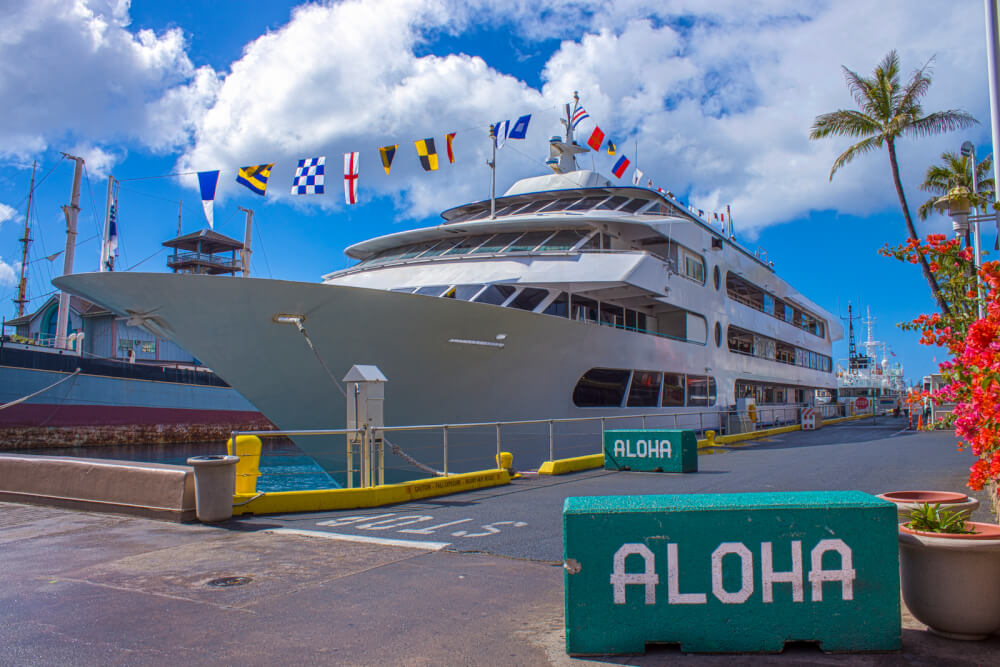 Most of these cruises include amazing views of the sunset, live entertainment, and a spectacular meal.
This may be one of the most romantic things to do in Oahu in February. Check the latest rates and availability.
Valentine's Day Dinner in Waimea Valley
Enjoy a delicious and romantic dinner in the Waimea Valley Gardens. The Proud Peacock restaurant hosts an amazing Valentine's Dinner every year, which is sure to impress.
Start your night with a complimentary glass of sparkling wine. You will then enjoy a delicious appetizer followed by an extravagant 5-course meal. The meal is prepared by the famous Ke Nui Kitchen.
Enjoy some live entertainment and a romantic evening in Waimea Valley.
Check out the Ke Nui Kitchen website for more information.
Valentine's Day Biathalon
This exciting entry-level biathlon is a great way to celebrate Valentine's Day. If you and your significant other are active and want to participate in a fun event together, this is for you.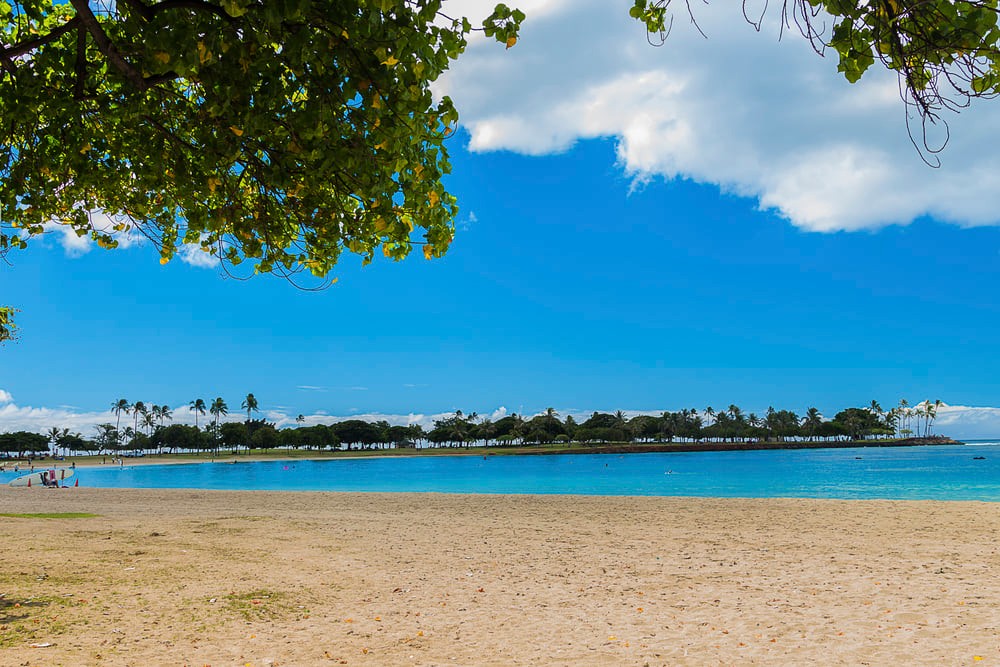 You will race 5 miles through Ala Moana Beach Park. The race finishes with a 1 mile swim along the beach.
This is an exciting event for those competitive in nature to enjoy. If you don't want to participate, you can watch and cheer the competitors on.
Visit the Waikiki Swim Club Website to enroll.
Check out How to Celebrate Valentines Day in Hawaii to find more celebrations and ideas.
Annual Makahiki 5K Challenge
This challenge is an amazing 5k mud race filled with obstacles. Including a 12ft climbing wall, 12 obstacles, an ice bath, and a huge mud pit, this event is extremely exciting.
The race finishes with a live concert and participants are rewarded with lots of treats.
Visit the Makahiki Challenge Website for more information.
POW! WOW! HAWAI'I
Starting on February 14th, the POW! WOW! HAWAI'I is a fabulous festival that everyone can enjoy.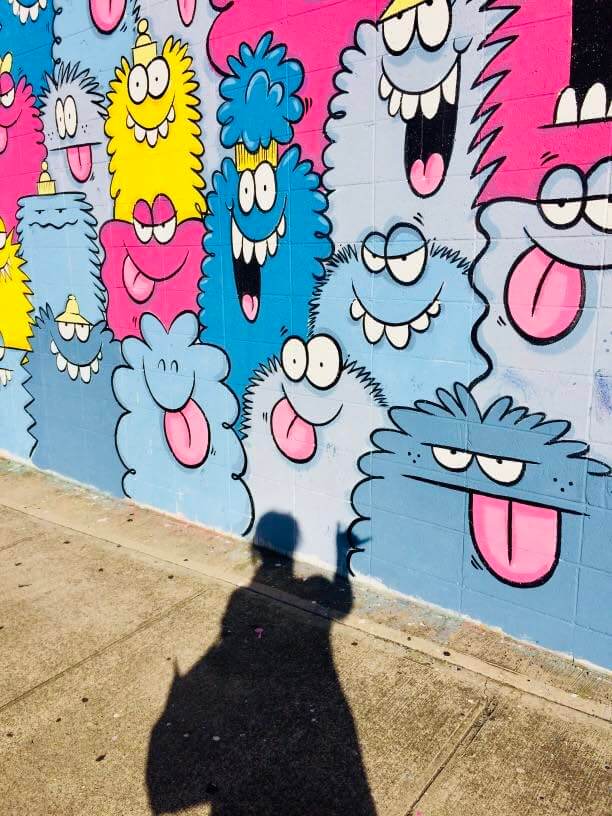 This festival takes place in the Kaka'ako district of Honolulu and is a week-long event. It brings together artists from all over the world to celebrate music, a mix of culture, and street art.
There will be several different murals created, with massive art exhibits to enjoy.
Check out the festival website to learn more.
Top 10 Attractions in Oahu in February
The attractions on the island of Oahu are plentiful. There are so many fun things to do on the island. Visiting Honolulu in February creates many opportunities to enjoy many different activities and attractions.
February in Oahu is a busy month filled with several exciting things to choose from.
1. Whale Watching
Whale watching in Oahu in February is amazing. Every year thousands of humpback whales migrate from Alaska to Hawaii to give birth and raise their babies.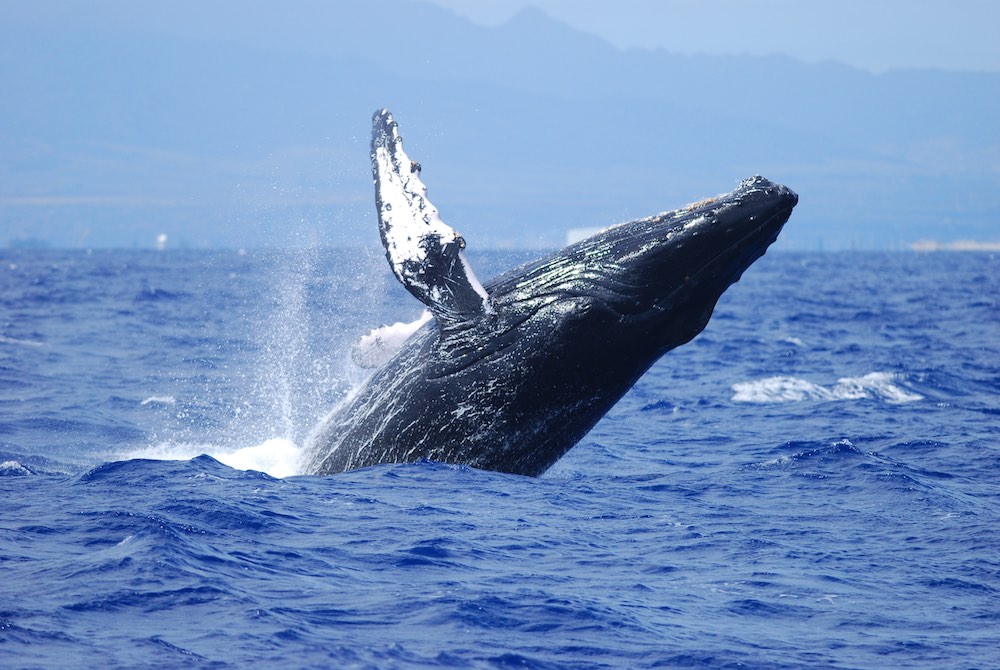 February is one of the peak months to go whale watching in Oahu as this is when the population is at its highest.
There are several chances to go whale watching. In fact, sometimes you can even see them from the shore.
There are also many different lookouts located along the southeast side of Oahu, where you can expect to see humpback whales in their natural habitat.
If you are wanting to go whale watching from land, check out the Makapu'u Lighthouse Trail. They have permanent binoculars there to get you an even closer view.
There are also many possibilities to book a whale-watching boat tour. If you want an up-close encounter with humpback whales, viewing them from the waters offers the perfect experience for you.
2. Kualoa Ranch
If you are a fan of movies, this ranch is a must-visit. Home to many different blockbuster movie sets from Jurassic Park to 50 First Dates, you are sure to enjoy this destination.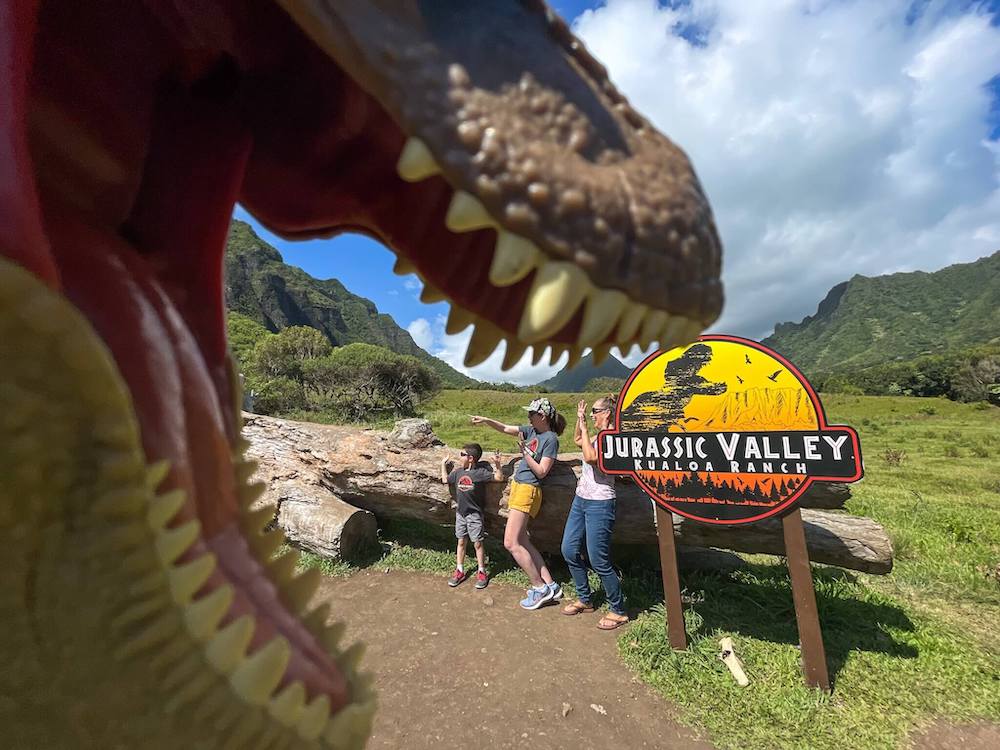 Aside from being the host to several amazing movies, this ranch spans 1,600 hectares and is an exciting adventure destination.
Take a tour of this exciting ranch in many different ways. Try an ATV tour, take a zipline tour or choose from one of their other out-of-this-world tours.
This may be one of the best things to do on Oahu with kids.
3. Lanikai Beach
Take a swim with your kiddos at Lanikai Beach. This beach is a fabulous place to visit to participate in many different water sports, swimming, and even just relaxing on the sand.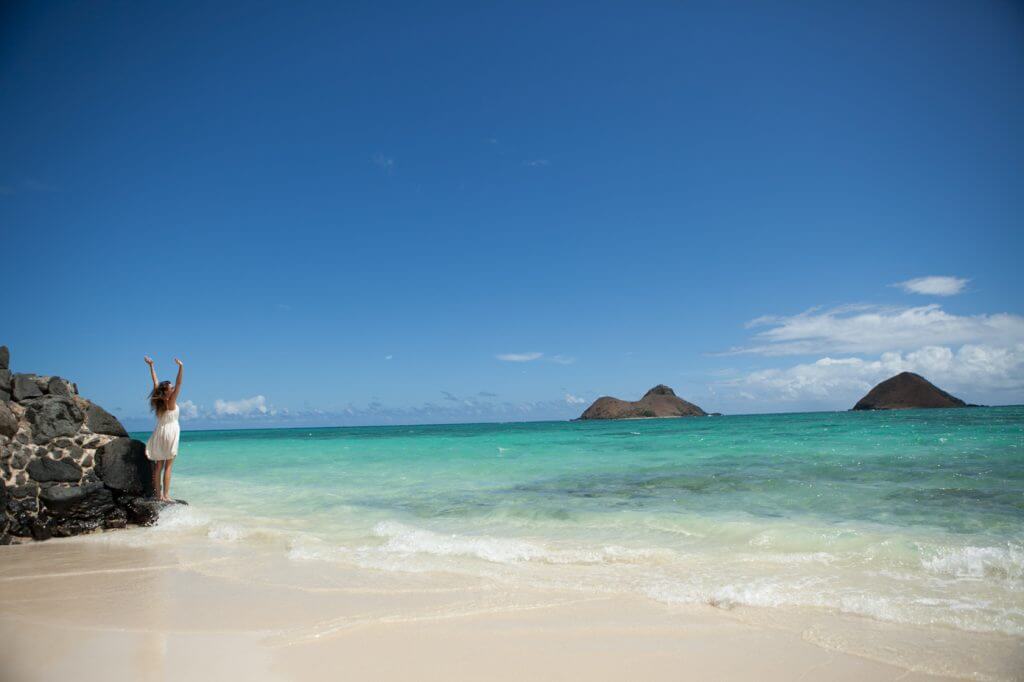 This beach is much quieter than Hanauma Bay or Waikiki beach. This is also a popular spot for viewing the sunrise and offers spectacular panoramic views from the Lanikai Pillbox.
This beach generally has calm, clear waters and is a great family-friendly place to visit.
4. Ziplining
There are several different zipline options on the island of Oahu. The ziplines start at 152 meters and climb to 730 meters long.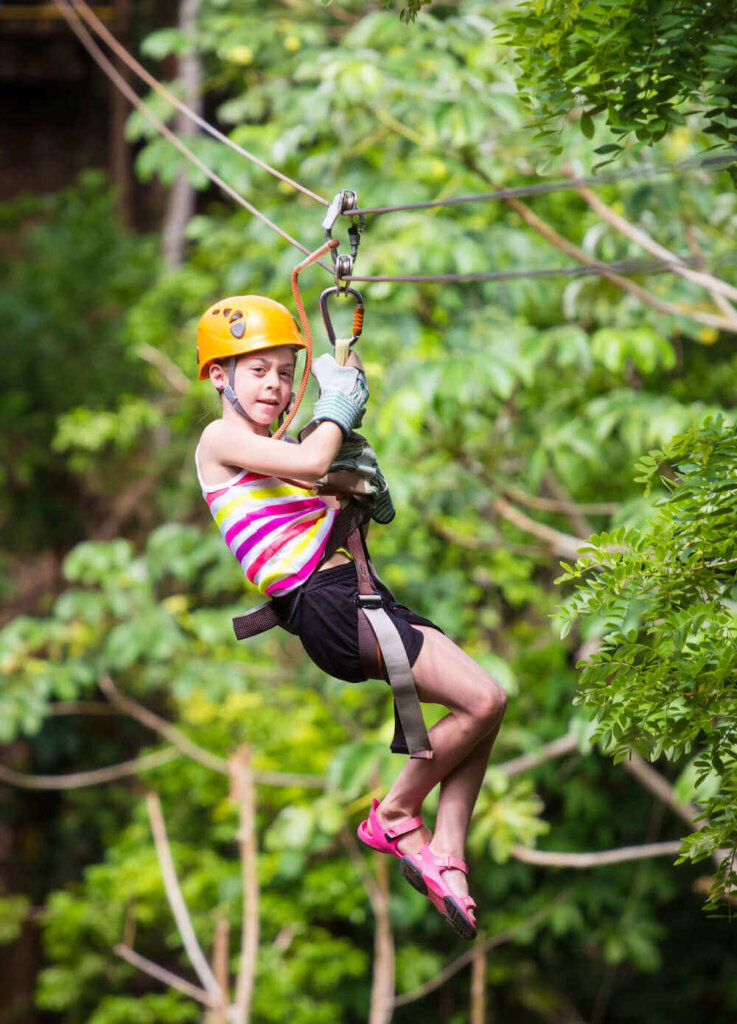 Oahu is surrounded by a vast amount of jungle, which offers beautiful views and more. An exciting zipline adventure in Oahu is a great way to spend a day.
There are even some kid-friendly zipline experiences on the island. If you are looking for something fun to do with your kids, a zipline experience is a great choice.
5. Horseback Riding
Check out the gorgeous Hawaiian countryside on horseback. There are several different horseback riding tours available to choose from.
You can take a romantic private horseback right along a mountain trail during a gorgeous Oahu sunset. If you are looking for a more family-friendly horseback adventure, check out North Shore Stables.
No matter what you choose, a horseback tour in Oahu is a great choice.
6. Go to a Luau
There is nothing quite as exciting as a high-energy luau. It is one of the most essential things to do on Oahu.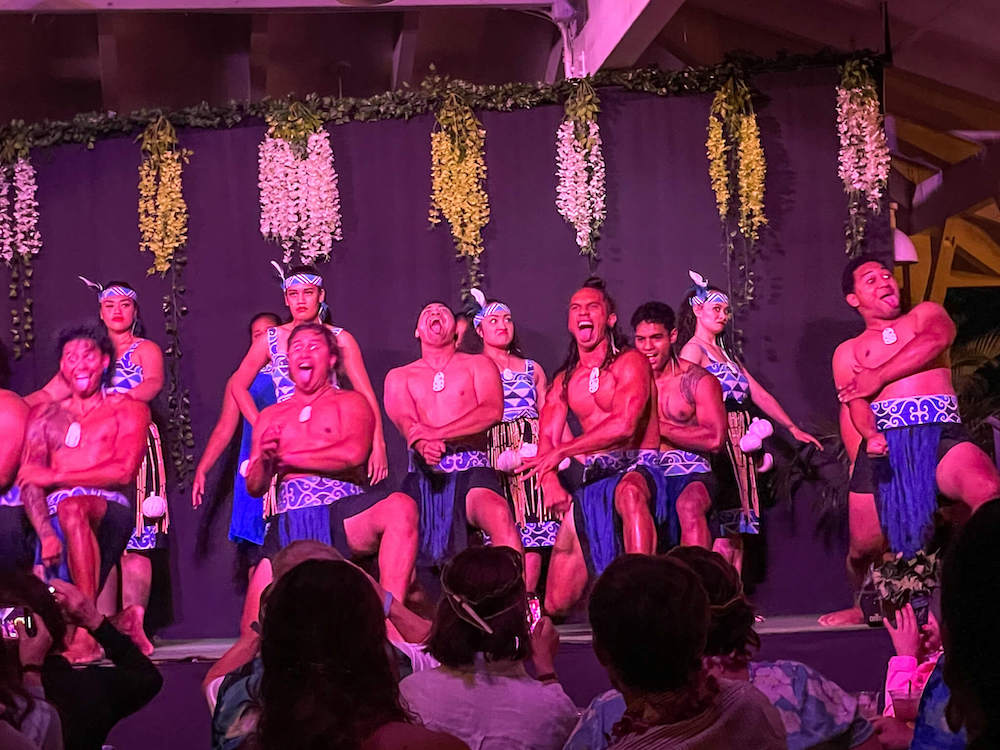 There are several different opportunities to enjoy a luau on Oahu. You will get to enjoy live entertainment, delicious food, fire performances, and more.
Luaus generally last around 2 hours but can last up to 4 if you decide to partake in a buffet-style dinner.
Enjoy a luau on Oahu today. You won't regret it.
7. Manoa Falls
This huge 150-foot waterfall is a sight to be seen. It is incredibly impressive and surrounded by beautiful lush greenery. There are even trees almost as tall as the falls and some beautiful moss-lined cliff faces.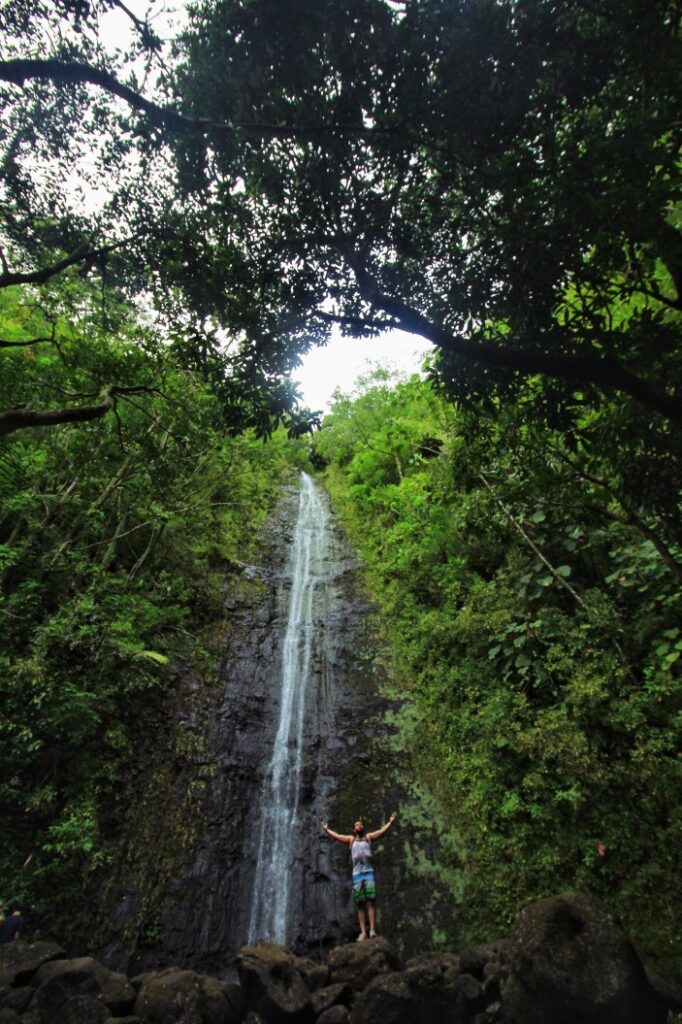 The waterfall cascades down into a gorgeous pool of water. Although it is not for swimming, you can find several areas to have a picnic, take a hike and enjoy stunning views of the park.
8. The Waikiki Aquarium
This gorgeous aquarium is a perfect activity for families. If you are looking for the best things to do in Oahu with kids, this is a great option.
This aquarium has a great indoor section, as well as an outdoor one. There are so many different species of sea life at this aquarium. Check out sharks, monk seals, jellyfish, and more.
You are also going to want to ensure that you visit the Edge of the Reef exhibit. It is a super informative exhibit that will teach you a lot about Hawaii.
9. Iolani Palace
This palace holds a special place in Hawaiian culture. Once the home of Hawaii's last reigning monarchs, you will witness how royalty celebrated life, dined, and lived.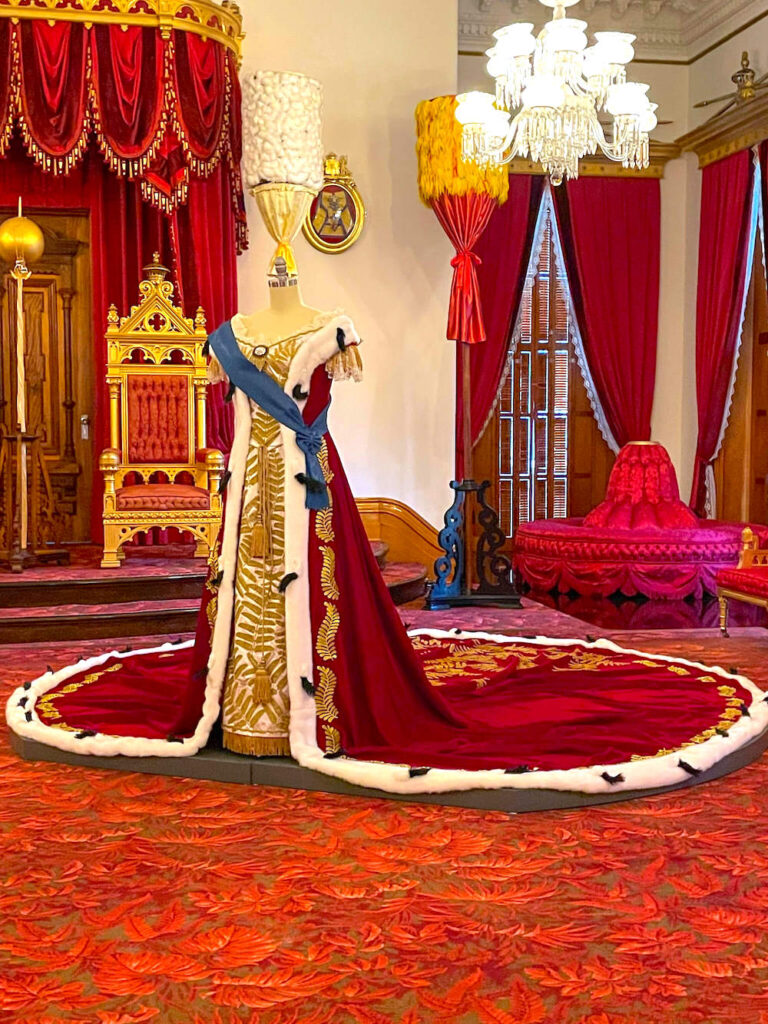 Tour the rooms, walk the grand hallways and saunter through the outdoor grounds and beautiful garden.
Immerse yourself in Hawaii's royal heritage. You can explore museum collections, restored and preserved artifacts, and several live displays.
This is a great place to visit in Oahu. Especially if you want to teach your kids more about Hawaiian culture.
10. Fishing
A chartered fishing tour is a great way to spend your time in Oahu. Whether you are new at fishing or a seasoned veteran, there are several options to suit your needs.
You can choose from private charters or public ones. They also have full-day or half-day experiences.
If you are traveling with your family, opt for a shorter 2-hour tour. No matter what you choose, you are sure to enjoy it.
On your fishing expedition, you can catch ono, mahi-mahi, tuna, pacific blue marlin, and more.
Check out 25 Things to do in Waikiki with kids for more great family-friendly ideas.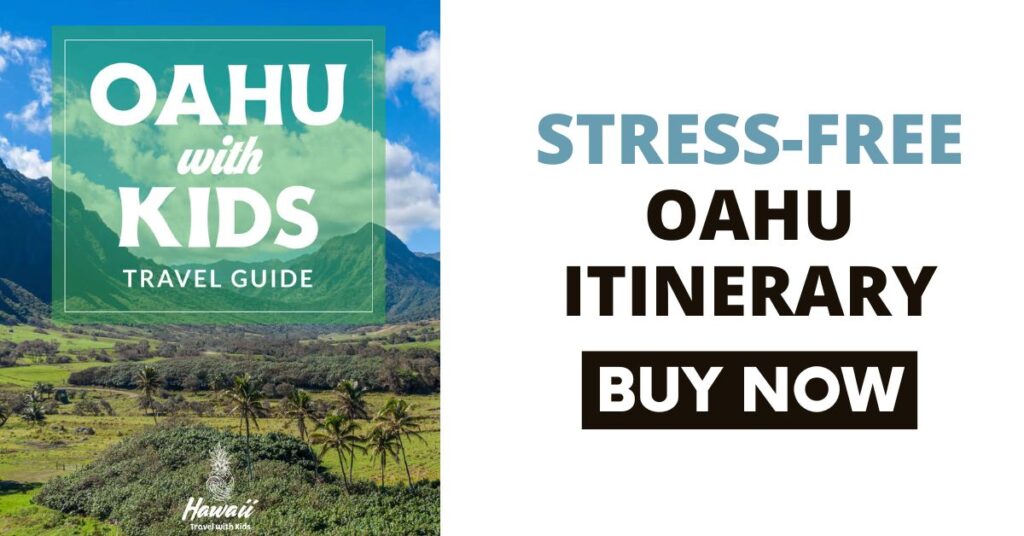 Oahu Hawaii in February Wrap Up
There are several different events, festivals, and attractions in Oahu to choose from. Visiting Oahu in February is a fantastic experience, especially if you are attempting to escape the cold winter weather where you live.
If you are spending Valentine's Day in Oahu, you are sure to create beautiful, memorable experiences. Book your gorgeous Oahu vacation today.