Are you planning a trip to Hawaii with extended family or friends and want to all stay together in a big house? Keep scrolling to find out the best villas in Hawaii for families worth booking.
This list of the best villas in Hawaii for families was written by Hawaii travel expert Marcie Cheung and contains affiliate links which means if you purchase something from one of my affiliate links, I may earn a small commission that goes back into maintaining this blog.
Hawaii has long been known as a destination for families and groups of friends to go on vacation.
The natural beauty, the amazing weather (something you can't find in too many places in the world), and the diverse culture all make Hawaii an ideal place for people with different needs to enjoy themselves.
Since it's such a popular destination for multi-generational travel or for families traveling together, there are many fun options for groups who want to stay together without staying in a hotel.
If you are looking to book an unforgettable vacation in Hawaii that will be perfect for large or multi-family groups, there are many villa rentals available that can accommodate your needs!
In this post, we will discuss 17 of the best villas in Hawaii that are currently available.
Want to skip all the planning and just access my detailed Hawaii Itineraries complete with daily schedules, kid-friendly activities, and travel hacks? Click the button below.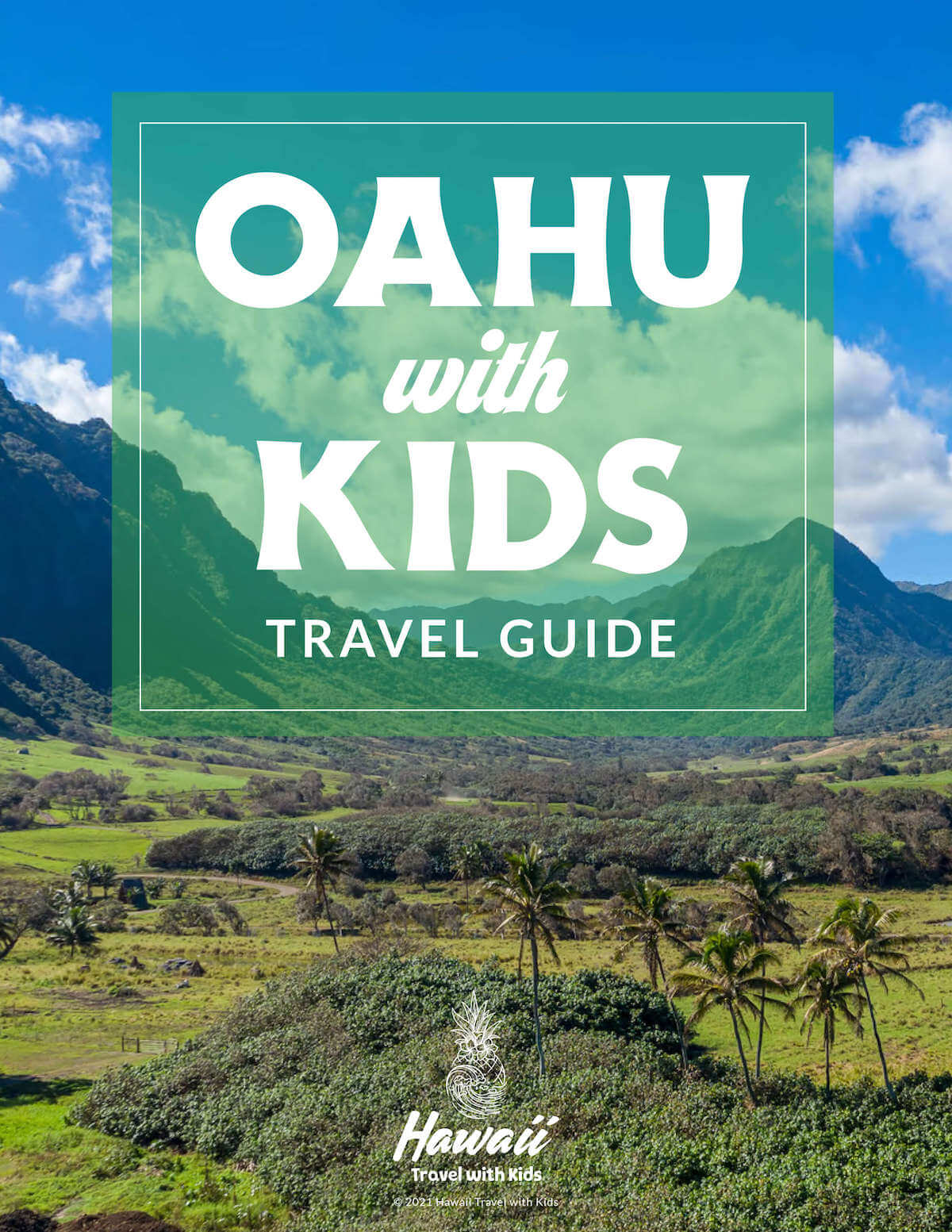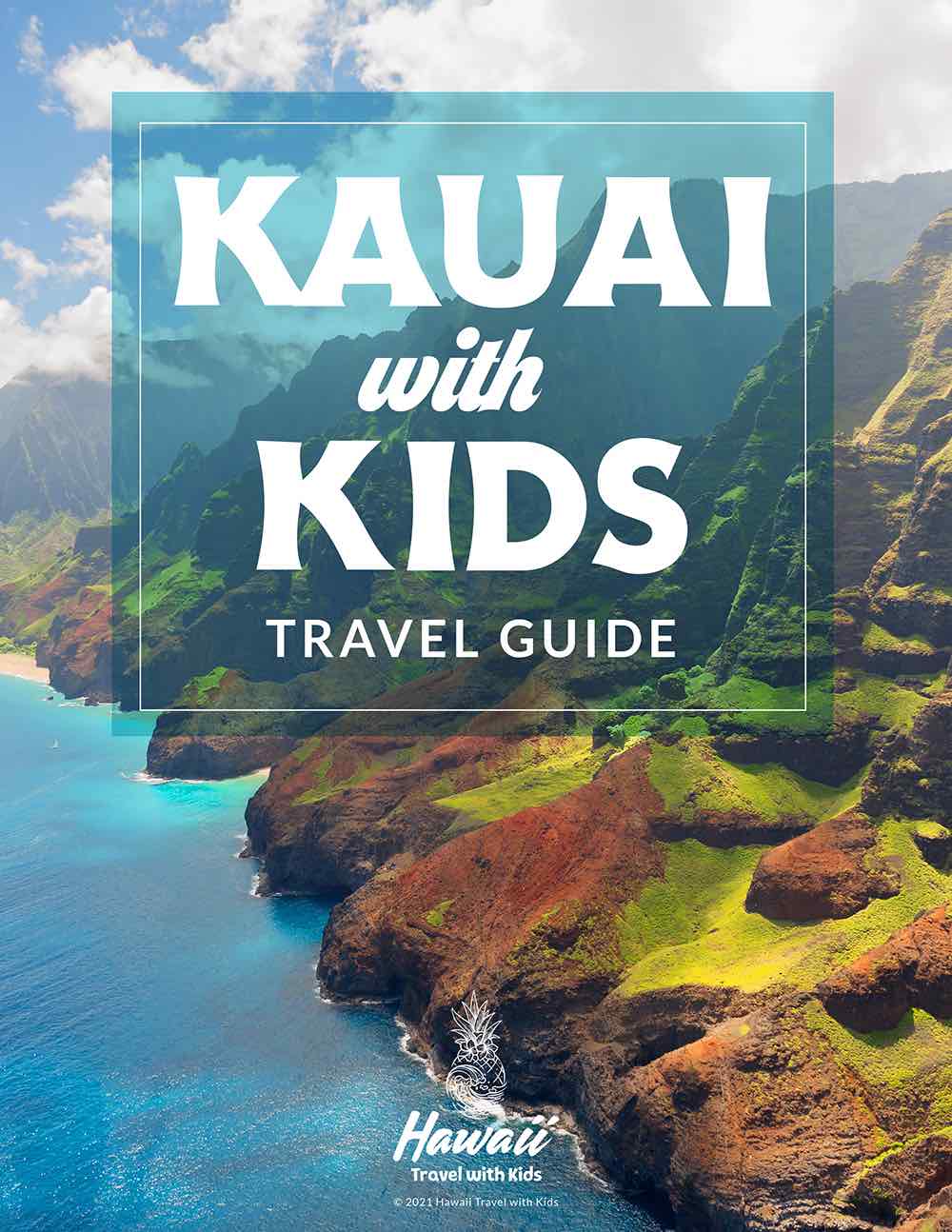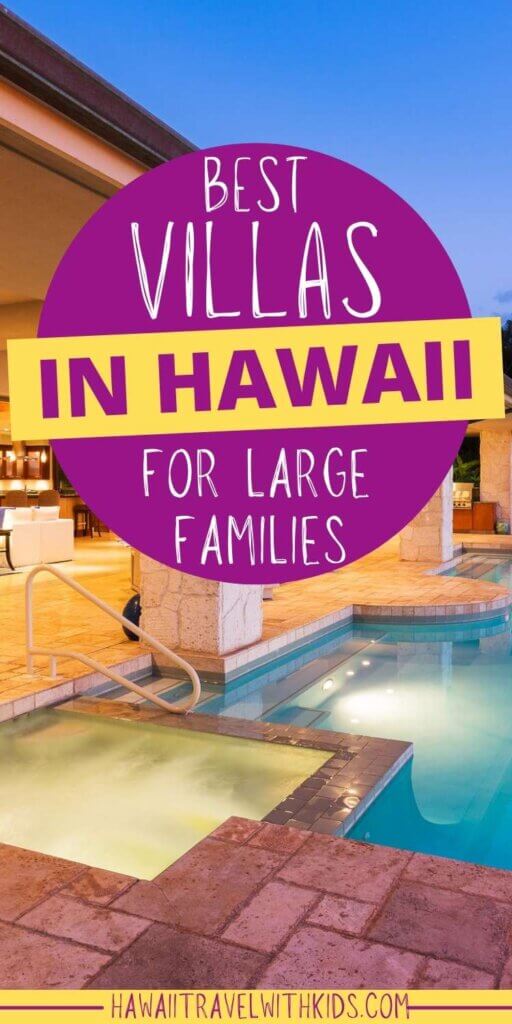 Large Hawaii Villas with Private Pools For Families of All Ages
Hawaiian Seaside Villa (Big Island)
This villa sleeps up to 10 guests and offers 4 beds, 4 baths. This residence is located inside a private gated estate. And it's only a 5-minute drive to the nearest beach for some fun and sun. Check latest rates and more information.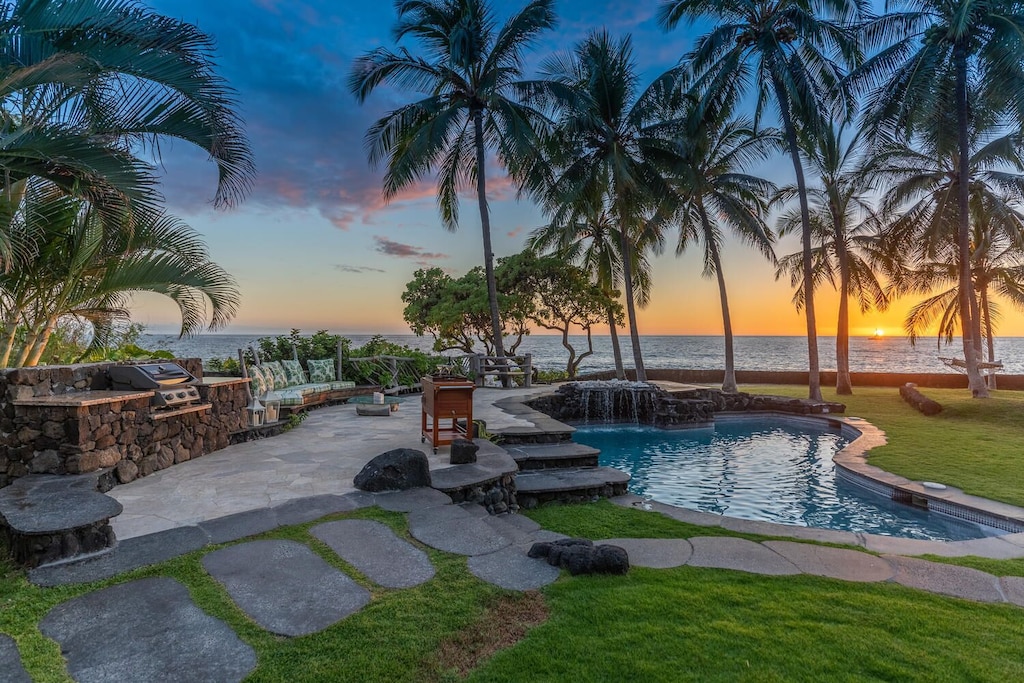 Included with ocean views is a lagoon-style private pool with a spa, a large outdoor area, and wraparound porches. This is definitely an excellent choice for families who want to lounge around in the sun and enjoy time together.
We think this is one of the best beach villas in Hawaii, with an epic view.
Waikoloa Villas (Big Island)
Along the Kohala Coast are these stunning vacation rentals to enjoy. It features 2 bedrooms and 2 bathrooms, a private lanai, a gold course, and other great accommodations. Check latest rates and more information.
During your visit to this house, relax at any of the nearby beaches or soak up some sun on the lounge chairs by the pool.
You will also find free wifi, a hot tub, a tennis court, and a great view of the ocean from your balcony. What more could you ask for?
Villa Rentals On The Beach in Hawaii
Kanai A Nalu 305 (Maui)
This beach-front villa is located in Maalaea in Maui County and is one of the best villas in Maui, Hawaii. It is on the beach and boasts gorgeous ocean views from the room. This unit sleeps 6, so it is spacious enough for large families. Check latest rates and more information.
It includes a pool, washer, dryer, dishwasher, internet, and television. Just a short distance from shopping, food options, and an aquarium, this has something for everyone in the family.
If you're looking for one of the top beach villas in Hawaii, you'll want to check this one out.
Ma'ukele Lodge (Big Island)
This lodge can sleep up to 6 in the family suite and offers breakfast for you and your family. Families with children rated this location a 9.4, making it one of the Hawaii villa rentals worth getting. Check latest rates and more information.
The lodge includes access to a private beach area, a small kitchen, free WiFi, and free parking. This exquisite option also has a garden and a terrace. That makes it so that you can enjoy more of nature in addition to the beachfront views.
Hawaii Life Rentals Kai Vista (Big Island)
This rental is exceptionally spacious due to the fact that the entire residential home is the property being rented out.
This home offers ocean views, a few steps from the beach, a private fenced-in backyard, and a hot tub. Check latest rates and more information.
This home has two floors and can sleep 8 guests. It comes with a full stainless-steel kitchen and an outdoor cooking area with a grill, and an eating area on the porch. Every room is also equipped with air conditioning to help combat the high temperatures.
Located on a private road, you and your family will be secluded in your own private beach getaway.
Ashton Maui Kaanapali Villas (Maui)
The Aston Kaanapali villas are quite luxurious with their quick access to the beach. Depending on the villa you choose, they offer 1 bedroom villas with a gorgeous living room, a spacious bedroom, a kitchen, and an outdoor balcony.
They even have free cribs you can get too! Check latest rates and more information.
What sets these Kaanapali ocean resort villas apart is the incredible amenities of the resort. You can enjoy a luxurious spa, 2 swimming pools, a poolside bar, and beach loungers.
You will love relaxing here at these Kaanapali Beach villas!
Wheelchair Accessible Hawaii Villas For Rent
Oceanview Mauna Kea Villa (Big Island)
This wheelchair-accessible villa in Hawaii sleeps 10 guests and welcomes children. So, it is perfect for multi-generational families looking for a luxe stay. Check latest rates and more information.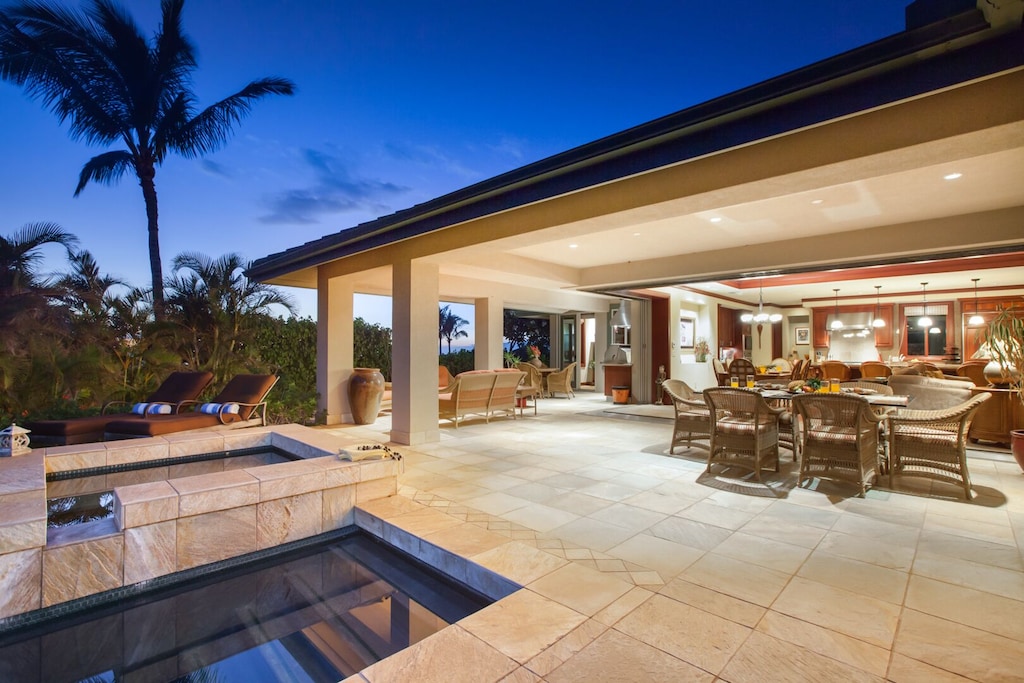 This Hawaii villa has spacious bedrooms and bathrooms. There's even an immaculate outdoor shower filled with local plants that really lets you feel as if you are showering in a rainforest. How cool is that?
This location also has a private heated infinity pool, an expansive outdoor area equipped with outdoor cooking equipment, and a stainless-steel indoor kitchen. This Hawaii villa resort also includes a movie and game room for those nights when you want to wind down.
The Villas at Fairmont Kea Lani (Maui)
Located in Wailea, the Fairmont Maui villas are handicap-accessible villas that can sleep from 5 to 10 guests, depending on the room size you book. This location provides access to an outdoor swimming pool, restaurants, a bar, and a fitness center on the premises. Check latest rates and more information.
It is located near Palauea beach and several other beach parks and is one of the best Wailea villas. Additional amenities include air-conditioned units, a big-screen TV, Wi-Fi, a kitchen, and a patio. A barbecue is also available in the garden, and there are hiking and canoeing options available nearby.
We think this is one of the best Hawaii luxury villas on Maui.
Villa Paraiso (Big Island)
This 2-bedroom, 3-bathroom villa has 7 beds and can sleep up to 12 guests. Located in Hawaii Paradise Park, this space offers 2 large master bedrooms with attached bathrooms. Check latest rates and more information.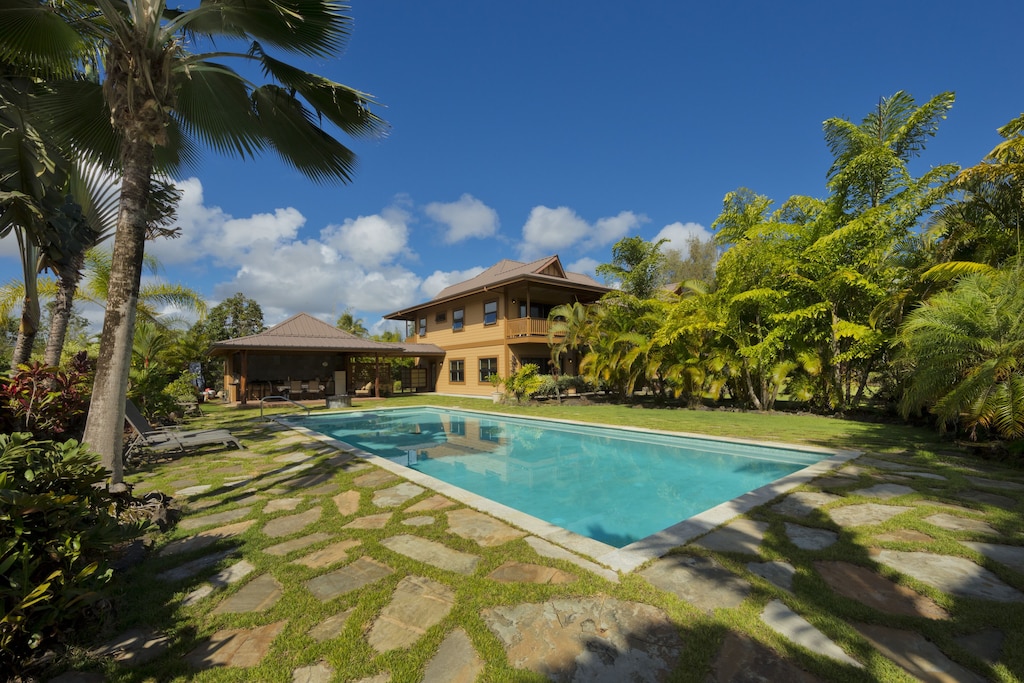 This is a two-story villa but is wheelchair accessible to accommodate everyone in the family. While the second floor has a large billiards room perfect for night games, the outdoor area contains a saltwater pool with a Jacuzzi hot tub.
The outdoor area is surrounded by a tropical garden that you can enjoy as you sit in the outdoor living room. This area includes a kitchen and a bar for when you want to entertain outside and enjoy the ocean views.
Kauai Sheraton Villas (Kauai)
There are many Kauai villas, but the Kauai Sheraton Villas are quite amazing and have wheelchair-accessible options.
They offer a 2 bedroom villa that sleeps at least 6 people and features a large roll-in shower, big soaking tub, kitchen, dining, room, and more. Check latest rates and more information.
These Kauai villa rentals are located in Poipu and are a short walk to the shopping village, Poipu Beach, and the Beach House Restaurant.
You will love your Hawaiian vacation in these luxury rentals!
Luxury Hawaii Villas For 10 or More People
Spacious Villa in Volcano, Hawaii (Big Island)
If you're looking to travel with 10 or more people, then this residential home is perfect for you! Located in Volcano, Hawaii, this home can sleep 12 guests and has 4 bedrooms, 2.5 bathrooms.
Plus, it's close to Hawaii Volcanoes National Park. Check latest rates and more information.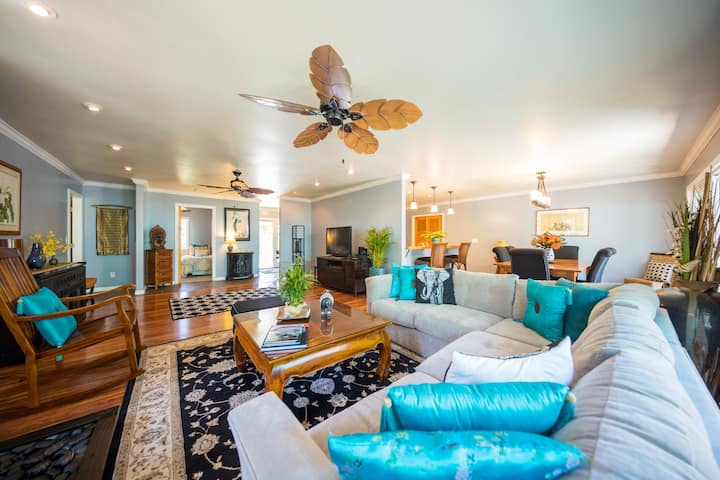 This home is especially great for families with small children. That's because the owner includes a crib, a high chair, and a pack-n-play. This home also offers amenities such as a fireplace and hot tub that holds up to 6 people.
The inside also includes a fully functional kitchen, washer, dryer, safe, and cable TV.
Outside, you'll find 3 parking spaces, a backyard patio, outdoor grilling, and outdoor dining sets. Another great outdoor feature is the fire pit. This means you and your family can get cozy around a fire while gazing up at the stars.
Another added perk to this vacation home is that this is a single-level home. So there are no stairs, which is great if you're traveling with small children or elderly relatives.
Villas in Oahu Perfect For Large Families
Ocean Villas at Turtle Bay (Oahu)
These Oahu villas are located in the Kahuku area of North Shore Oahu. It's a beachfront Hawaii villa that has an outdoor pool available to its guests.
This is a fantastic option for those with large families. Check latest rates and more information.
The family villas here can sleep 8 guests, and all units come with a kitchen, hot tub, cable TV, and a coffee machine. Extra amenities in these Hawaii luxury villas include a barbecue, access to restaurants, a bar, and a garden.
With friendly staff and easy access to many outdoor activities, this is an excellent option for active families or those who just want to relax by the pool with a drink in hand.
Andaz Maui Villas (Maui)
Another one of the large Maui villa rentals is located at Andaz Maui. Here you will find just about everything you could hope for in Maui villas.
They offer a variety of villa sizes, depending on what you need, but the largest has 4 bedrooms, 5 bathrooms, and can sleep around 10 people. Check latest rates and more information.
From rainfall showerheads to a full-size kitchen, private outdoor spa tub, balcony, huge indoor tub, and outdoor dining area, it can't get much better than this.
Plus, it even has an incredible ocean view, unlike many other Hawaii luxury vacation rentals you will love to wake up to each morning!
Stand Out, Unique Villa Rentals in Hawaii with That Extra "Something"
Modern Hawaiian Barefoot Luxury (Oahu)
This spacious luxury villa is very modern and contains an amazing open-air layout with a giant sunroof in the main living area. Check latest rates and more information.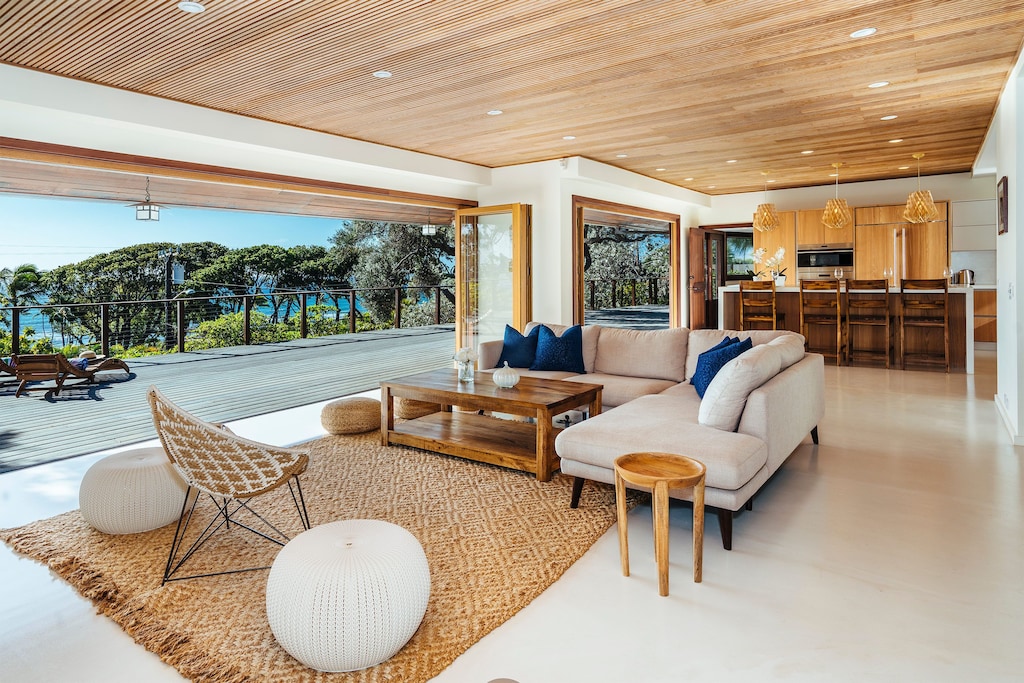 It also includes a huge front porch which you can enjoy by sliding the glass accordion doors open. This gives you the feeling of being outside and lets you enjoy the view without leaving the couch.
Beautiful and chic architecture mixes with the natural beauty of the surrounding plants and ocean views to make you feel truly royal in this villa. There is also a covered outdoor porch area with lounges and hammocks.
Plus, there's an outdoor and indoor bar equipped with bar stools so you and your family can enjoy brunch or drinks wherever you get the best breeze or views.
This villa sleeps 12 guests and welcomes children of all ages. This property has several extra features that we have not seen in the other luxury villas, such as rainfall showers and a hydrotherapy tub, and the host offers to help you plan extra activities!
They offer to set you up with an in-home chef, personal concierge, or even a massage therapist. Whatever you think up, they can help you achieve, so you genuinely won't have to lift a finger.
It truly is one of the best villas in Honolulu!
Combo with Two Villas on Same Elevator (Oahu)
This unique listing is actually for 2 adjacent villas which are connected by the same elevator. This is ideal for those traveling with multiple families.
You can both have your own space, but since it's connected by the elevator lobby, you may go into the adjacent villas when you wish. Check latest rates and more information.
The elevator only services these two villas, so you will not have to worry about any other guest interference.
Along with this ideal setup, there are several other unique extra features that will have you rushing to book this listing.
They offer snorkeling equipment, boogie boards, 2 pools with 3 hot tubs, BBQs around both pools, and a fitness center complete with a steam room and sauna in two separate locker rooms!
There is also a golf course located nearby with the ability to request clubs for you. Plus, there are 4 lagoons for secluded swimming and the resort even offers daily activities.
To top it all off, it is located near popular shopping centers and fine dining options.
Kapalua Ridge Villas (Maui)
This Kapalua Bay villa is quite unique and offers plenty of accommodations guests love, including walking distance to the beach, world-class golf courses, and more.
It offers 2 bedrooms and 3 bathrooms and is quite spacious. You'll find it fully renovated and updated with modern amenities to help make your Hawaiian vacation relaxing and comfortable. Check latest rates and more information.
The best part about this vacation rental is the incredible views of the ocean. You can enjoy hours out on the balcony enjoying the humpback whales during the winter season. You won't find a view like this around the area; this is truly one of the best Maui luxury villas!
Wailea Beach Villas Resort (Maui)
For another one of the best Maui villa resorts, try this luxury Wailea Beach Villa. It isone of the biggest vacation homes, with 3300 sq. ft, has 4 bedrooms and 3 bathrooms, and can fit up to 16 people on its 8 beds. Check latest rates and more information.
There are two master suites, making it a great location for families traveling together with older kids who are married.
It is another one of the Maui villas on the beach with special lounge chairs and umbrella service on Wailea Beach to enjoy. You can also enjoy an ocean-view lanai, an infinity pool with private cabanas, and a top-notch kitchen.
Staying at this Wailea Beach villa resort will truly be a peaceful and memorable vacation.
FAQs about Villas in Hawaii
Are there any over-water bungalows in Hawaii?
No. If you're dreaming about staying in a Hawaii bungalow over the water, your best bet is to head to Tahiti, Mexico, the Maldives, or the Caribbean. Otherwise, you can stay in a cute beach bungalow in Hawaii.
Which Hawaiian island is the most luxurious?
Most people equate Maui with luxury. They have the most luxury resorts in Hawaii, and some of these resorts also have villas on the property. However, you can still find luxury hotels on Kauai, Oahu, Lanai, and the Big Island.
What are the most luxurious resorts in Hawaii?
There are actually quite a few. The Four Seasons Resort on Maui is where they filmed HBO's "White Lotus," and it's insanely gorgeous. On Oahu, you'll want to check out the recently renovated Turtle Bay Resort on North Shore. There's also the Four Seasons at Hualalai on the Big Island; that's a little slice of heaven. On Kauai, there's the new 1 Hotel Hanalei that opened in 2022.
How much does it cost to rent a beach house in Hawaii?
Hawaii private villas can range from $100 and up a night; however, Hawaii villas on the beach will usually cost more per night. The cost also depends on each individual island.
What is the cheapest island to rent a villa on in Hawaii?
On average, the Big Island usually has the cheapest vacation rentals and villas to stay at during your trip to Hawaii. There are plenty of cities all throughout the islands that will be cheaper than the more popular cities as well.
Finding the perfect villa rental when going on a large or multi-family vacation can be hard!
The best vacation villa rentals are the ones that match your needs, be it for family or group travel. If you're looking to book an unforgettable Hawaiian getaway with large or multi-family groups in mind, there are many villa rentals available that will fit any situation.
We've listed the best villas in Hawaii for families available to rent online.
If you are looking to book an unforgettable Hawaiian getaway with large or multi-family groups in mind, take a look at the properties we've listed here and see if any of them speak to your needs!