Are you looking for things to do in Hawaii for Valentine's Day? Keep scrolling for my top picks for how to celebrate Valentine's Day in Hawaii this year.
This guide to how to celebrate Valentine's Day in Hawaii contains affiliate links which means if you purchase something from one of my affiliate links, I may earn a small commission that goes back into maintaining this blog.
Are you heading to Hawaii for Valentine's Day?
Hawaii is a beautiful and romantic place perfect for couples to spend their Valentine's Day together! There are so many romantic things to do in Hawaii; you can easily fill up your itinerary.
Read on to learn about the best Hawaii date ideas, along with special events and celebrations, so you can enjoy your Valentine's Day in Hawaii!
There is a lot of fun stuff planned on all of the islands and some special deals at many hotels and resorts.
Keep scrolling so you don't miss out on all these Hawaii Valentine's Day ideas!
Read my full guide to visiting Hawaii in February!
Want to skip all the planning and just access my detailed Hawaii Itineraries complete with daily schedules, kid-friendly activities, and travel hacks? Click the button below.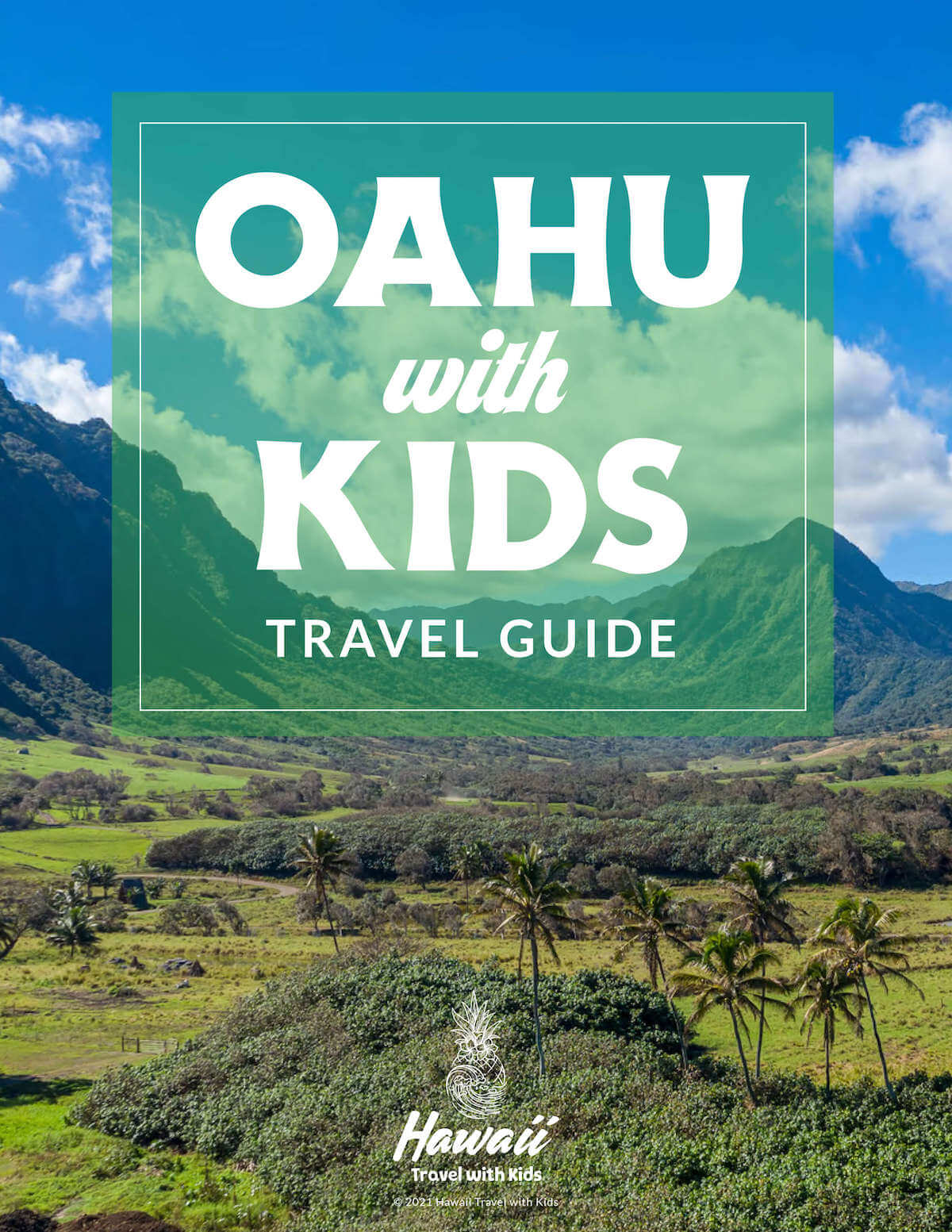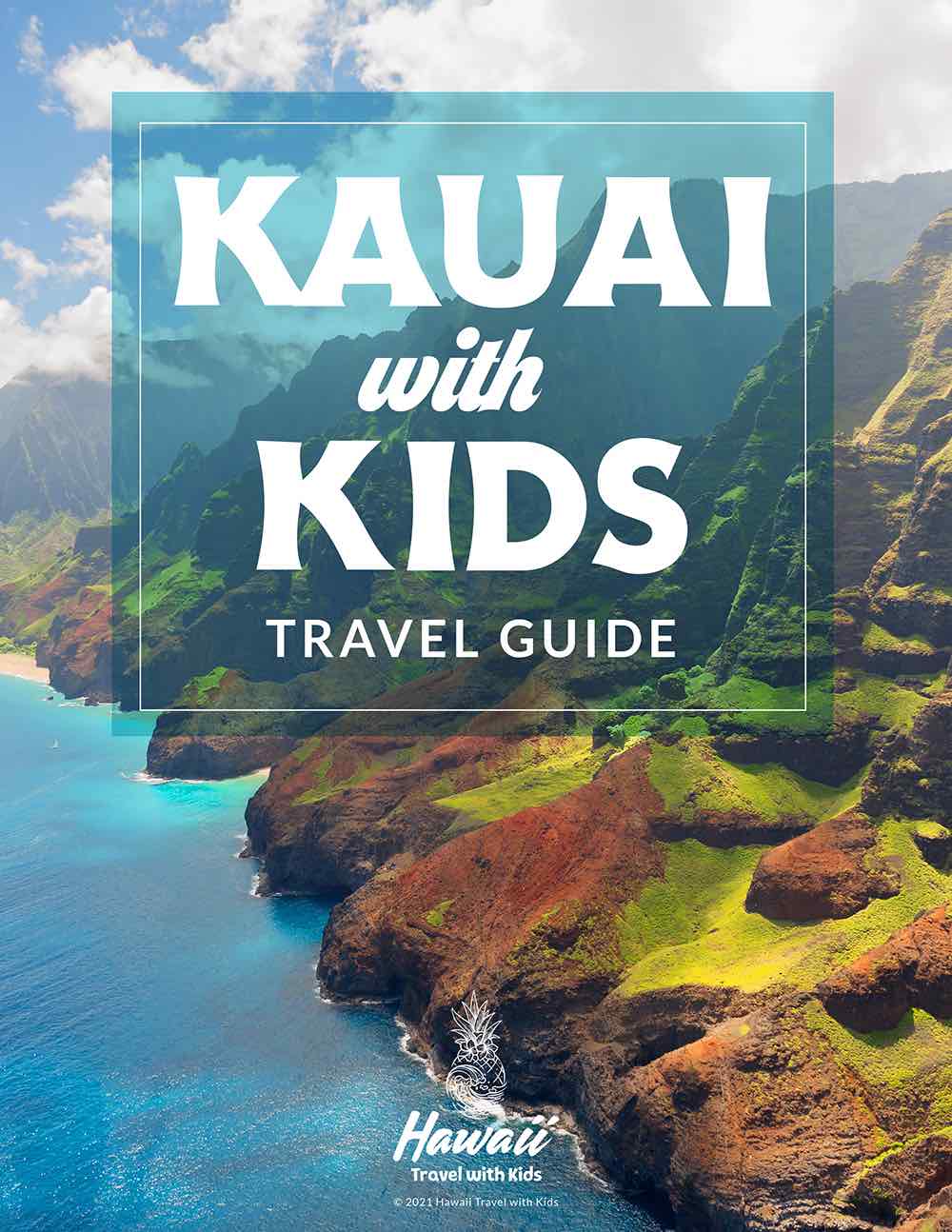 Hawaii in February FAQS
What is the weather like in Hawaii in February? 
Hawaii weather in February will most likely be around 78 degrees. There are not many visitors this time of the year, but there is a higher chance of rain. Whether you visit Maui in February or Kauai, the temperatures are all very similar.
What is there to do for Valentine's Day in Hawaii? 
There are so many romantic places in Hawaii! From a nice picnic on the beach to a couple's massage and a nice sunset dinner cruise, there is something for every couple to enjoy on any romantic Hawaii island.
What can couples do in Hawaii?
Couples can enjoy many of the romantic places in Hawaii. There are plenty of tours and attractions that couples will love to go to! Try a nice beach day at a secluded secret island or ride ATVs up a mountain.
What is the most romantic island in Hawaii?
Many will say that Maui is the most romantic island in Hawaii. It is perfect for newlyweds and couples looking for romantic resorts and activities. 
How do you say "Happy Valentine's Day" in Hawaiian?
Happy Valentine's Day in Hawaiian is "Hauʻoli lā Valentine Aloha." This literally means happy day of love.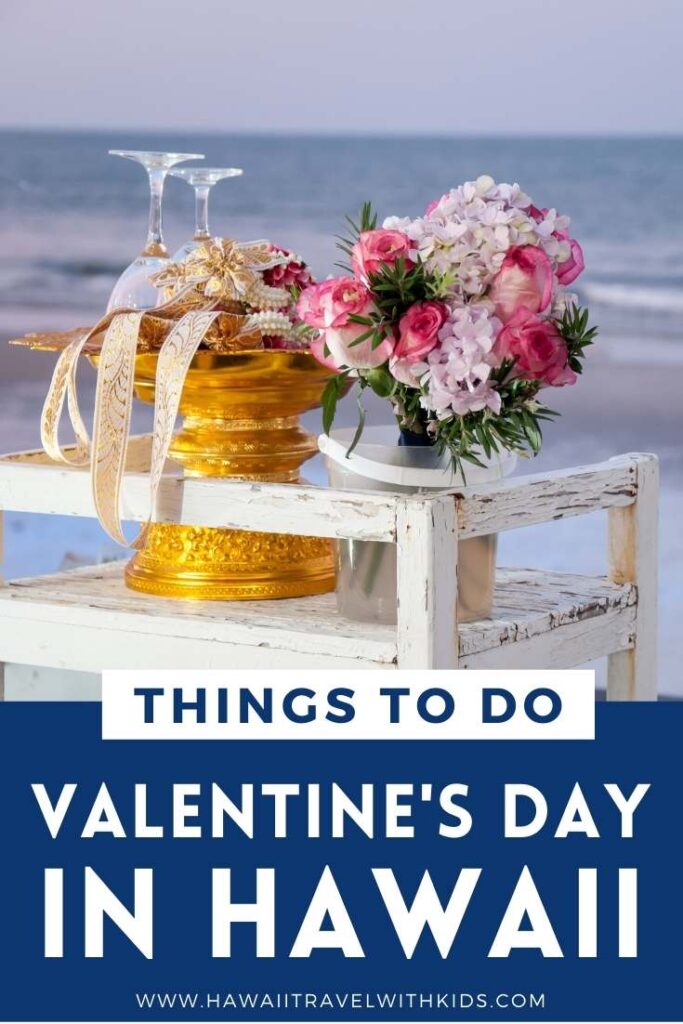 Will There Be Any Valentine's Day Events in Hawaii for 2022?
Yes! There are plenty of fun Valentine's Day events in Hawaii this year! You can get a romantic couples massage or go on a special Valentine's day dinner cruise. Each island has lots of fun date night ideas.
Here are all the Valentine's Day events for each island down below.
Romantic Things To Do in Oahu
Go to the Beach
The beach is always a good choice for a romantic date. As a couple, you can enjoy a nice picnic on the beach, followed by a walk in the sand, hand in hand.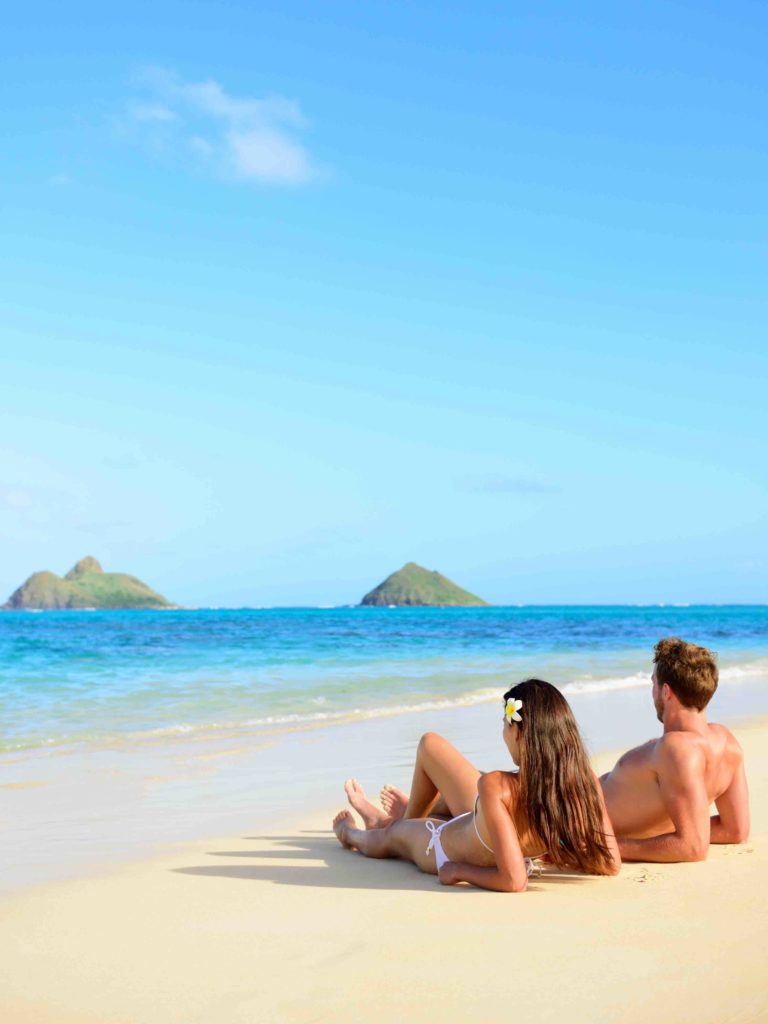 If you go to the beach at night, lay on a blanket and look at the stars together for the perfect Oahu date night.
Secret Island Tour
Did you know there is a secret island on Oahu? This is one of the most romantic places on the entire island! Ride a boat to this secluded island and spend the entire day together.
There are plenty of fun activities, including canoe riding, paddleboarding, beach volleyball, and many others. This is one of my favorite Oahu Valentine's Day ideas for sure! See our detailed Secret Island Tour review.
Go on an Adventure
If you are an adrenaline-seeking couple, try some of these adventures. Any of these would make for a good Valentine's day.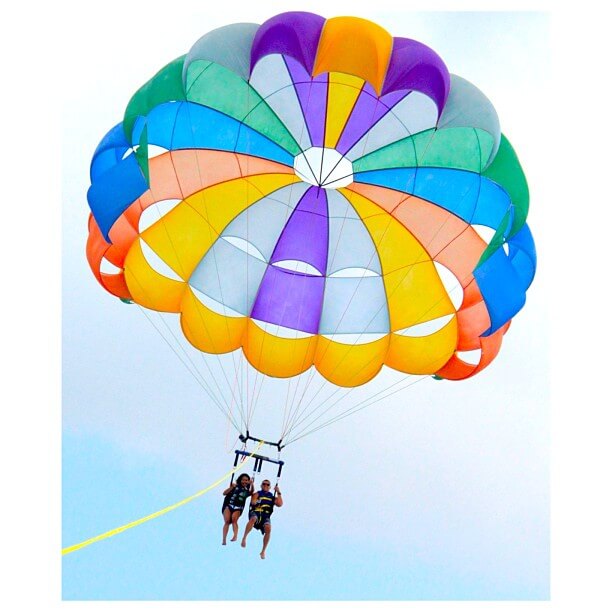 Try parasailing or sky diving for an amazing experience. You can also do a helicopter tour to see the entire island for a gorgeous view.
Take a Fun Class
Learning something new is not only fun but deepens your bond with each other. Try finding a cooking or painting class that you've always wanted to do! Or, you can also take a surf lesson and enjoy the day at the beach.
Dinner Cruise
While there are plenty of dinner cruises overseeing the sunset, the Star of Honolulu Valentine's Day Sunset Dinner Cruise is the best romantic thing to do in Honolulu. You will enjoy a five-course meal, champagne toasts, and a show!
Couple's Massage
The Ultimate Lovers 90 Minute Couples Experience would be so relaxing during your vacation in Hawaii. This full-body massage for you and your partner includes hot stones to relax your muscles.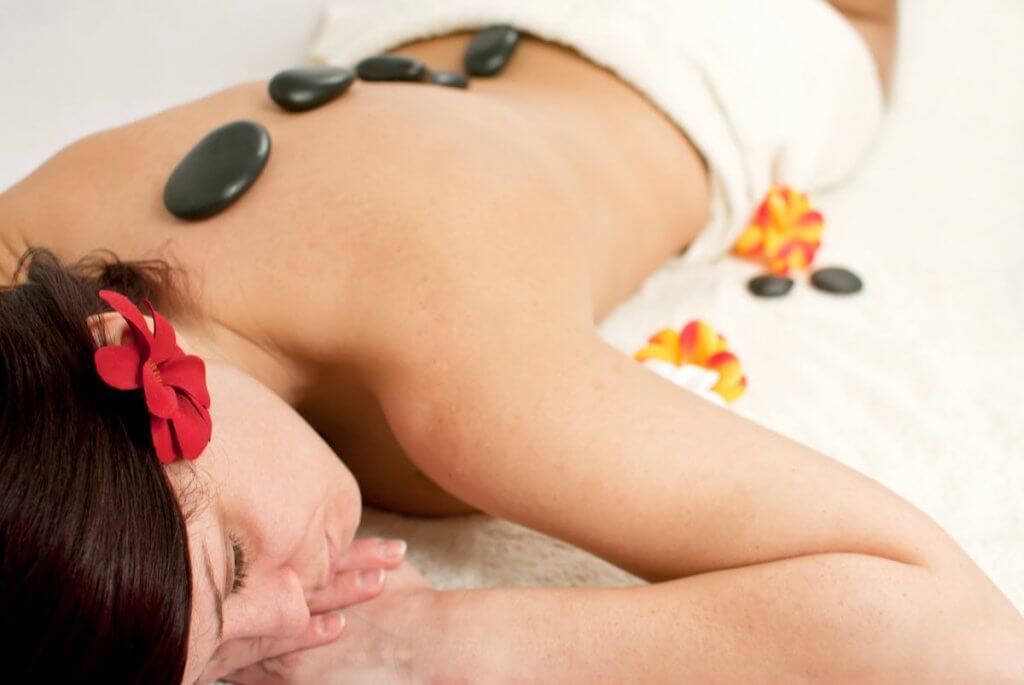 From there, enjoy a face and foot scrub too!
Romantic Hotels and Resorts on Oahu
There are so many romantic hotels and resorts on Oahu worth spending a few nights in. I'm sure any you will stay at will be perfect! Here are some of my favorites:
Romantic Things To Do in Maui
Dinner Cruise
Enjoy a relaxing dinner and sunset cruise for your Valentine's Day during your stay on Maui. This Sunset Dinner Cruise Aboard Calypso serves some of the most delicious food, including prime rib or mahi-mahi.
After dinner, enjoy a nice dance with your partner as you see Maui light up at night. This is perfect for a date night in Maui.
Snorkeling
Go snorkel at Molokini Crater for a few hours. Then, after lunch, you'll head over to see the Hawaiian Green Sea Turtles! Here you will see so many fun tropical fish and enjoy your time at the beach.
Whale Watching
If you go during whale season (December-May), try to whale watch! There are plenty of whale watching tours, or you can try from the beach on your own.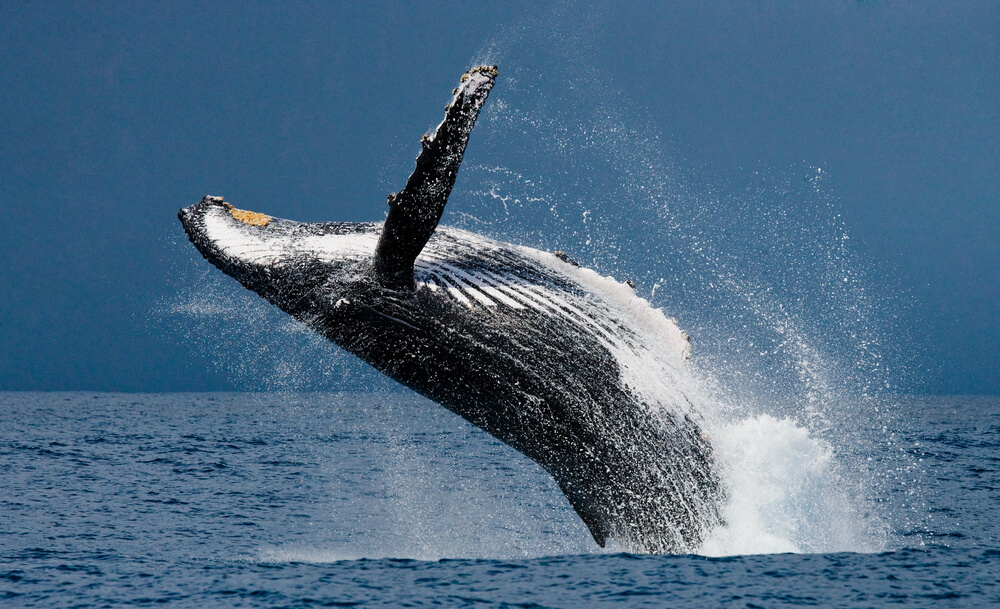 Whale watching tours will let you see the whales up super close and is an unforgettable experience. Check out my guides to whale watching on Maui and Kauai.
Go Hiking
If you love to hike, you won't find a more beautiful hiking experience than in Hawaii! There are so many awesome hikes in Maui, but here are a few of my favorite ones.
Go Ziplining
If you want another exciting adventure, try this 7-line zipline tour! When you zipline in Hawaii, you will see stunning views and get your adrenaline pumping all at the same time.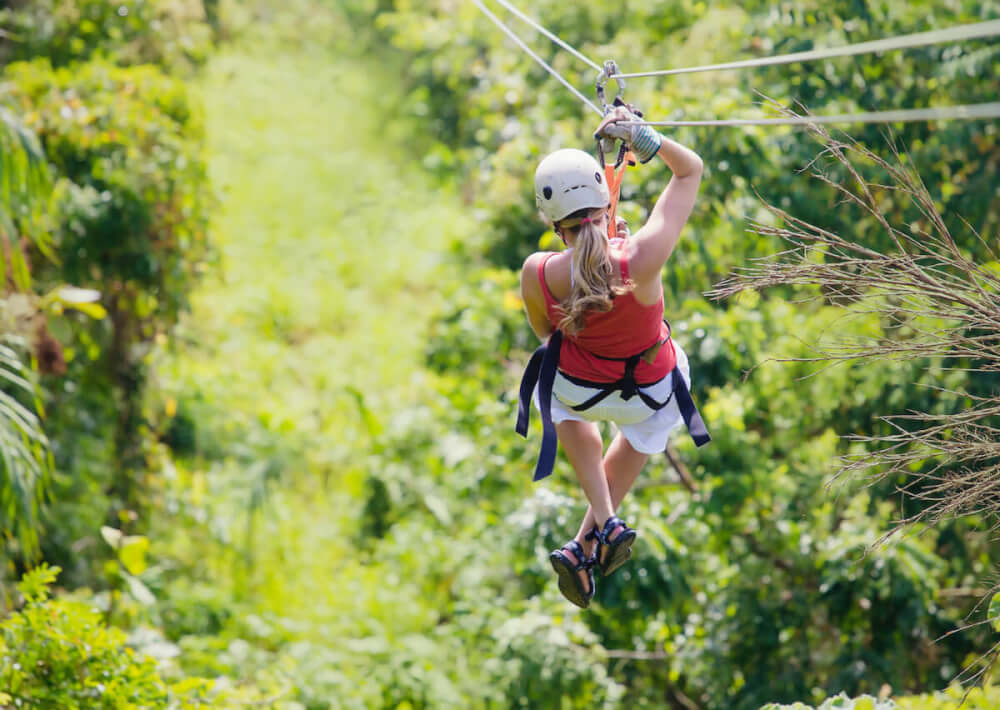 Not only are there seven ziplines, but you will also have some fun obstacle courses along the way. You can read a detailed zipline review HERE.
Romantic Maui Resorts
Pretty much any resort or hotel you stay in during your trip to Maui will be romantic in some way or another. Here are a few of the most romantic Maui resorts:
Romantic Things To Do in Kauai
Visit Waimea Canyon
A visit to Kauai is not complete without seeing the Waimea Canyon! Even if you are not a hiker, you can drive up this canyon and enjoy the most stunning views.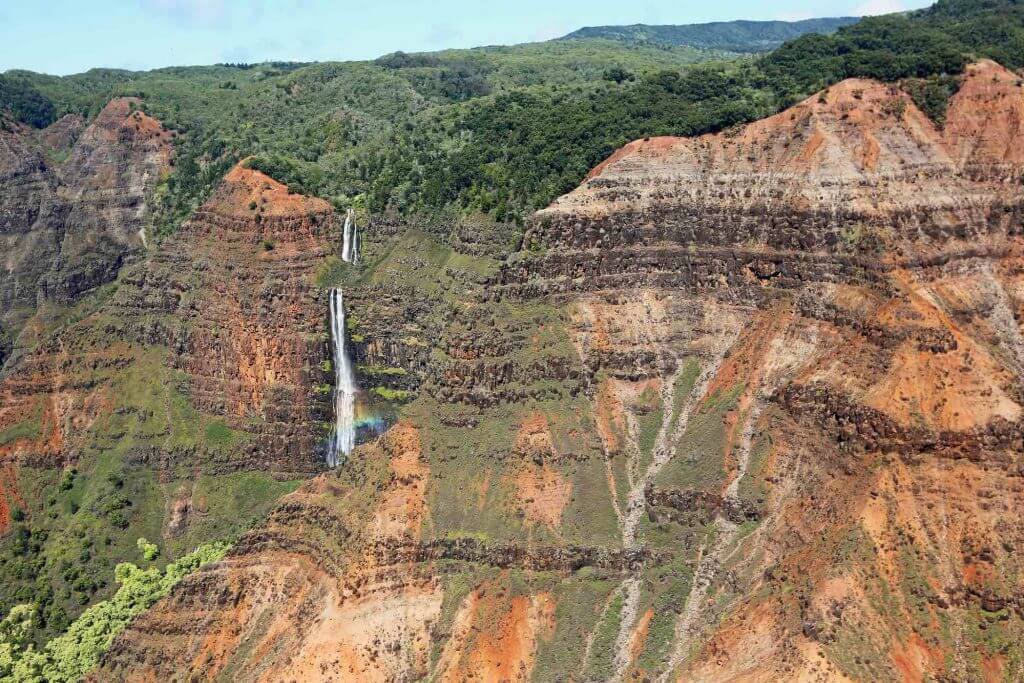 There are tons of scenic lookouts and you can even stay for a special sunset view.
Sunset Snorkel Cruise
During this Deluxe Na Pali Sunset Snorkel Tour, you'll be able to snorkel while you watch the sunset. Then, enjoy a nice dinner as you look for sea turtles and dolphins. This is a very romantic date night in Hawaii.
Kauai Jungle Tub
One of the most unique and romantic things to do on Kauai is this Jungle Tub Photoshoot. You'll get fabulous hair and makeup done before climbing into the cutest outdoor tub filled with stunning leaves and flowers.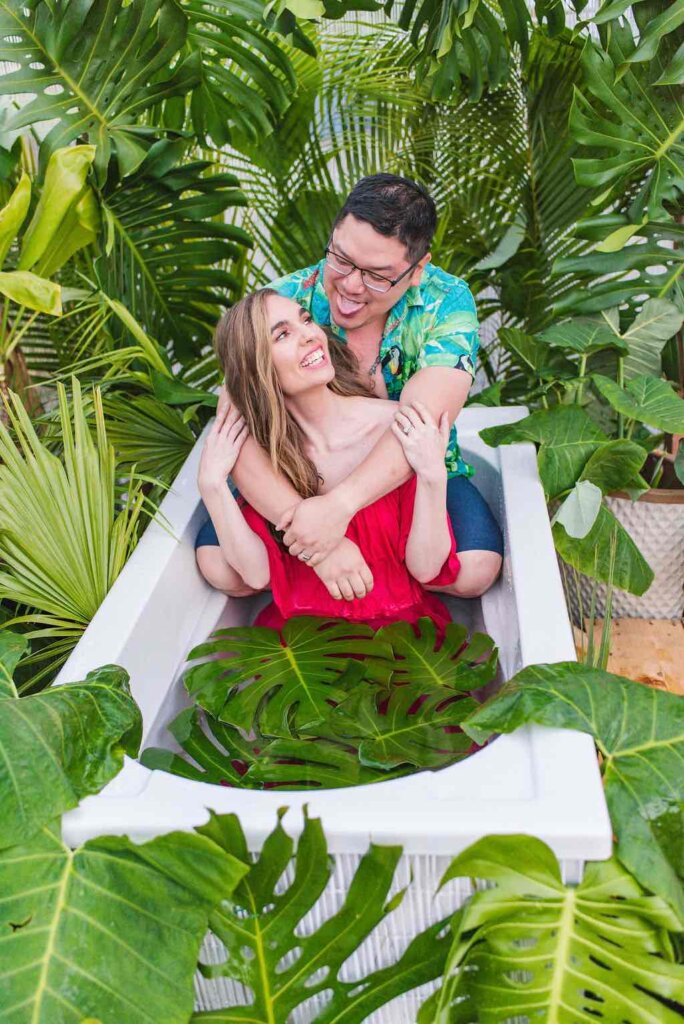 You can even get your partner to hop in with you for some cute couple shots!
ATV Waterfall Tour
Want to have a fun thrill during your Valentine's Day in Hawaii? You'll have lots of fun with an ATV Waterfall Tour! You'll ride up the Southside of Kauai. After you finish zooming up the island, enjoy a nice cool-down swim in a waterfall.
Romantic Hotels and Resorts
Here are some of the most romantic hotels and resorts on Kauai:
Romantic Things To Do on the Big Island
Sunset Cruise
Enjoy a nice, relaxing sunset cruise. This is the perfect way to end your Valentine's Day. This cruise takes off from Anaehoomalu Bay and sails all along the Kona-Kohala coastline.
Night Manta Ray Adventure
Want to snorkel with manta rays? This will definitely make for a unique Valentine's Day! The Night Manta Ray Adventure will take you on a short cruise to watch the sunset.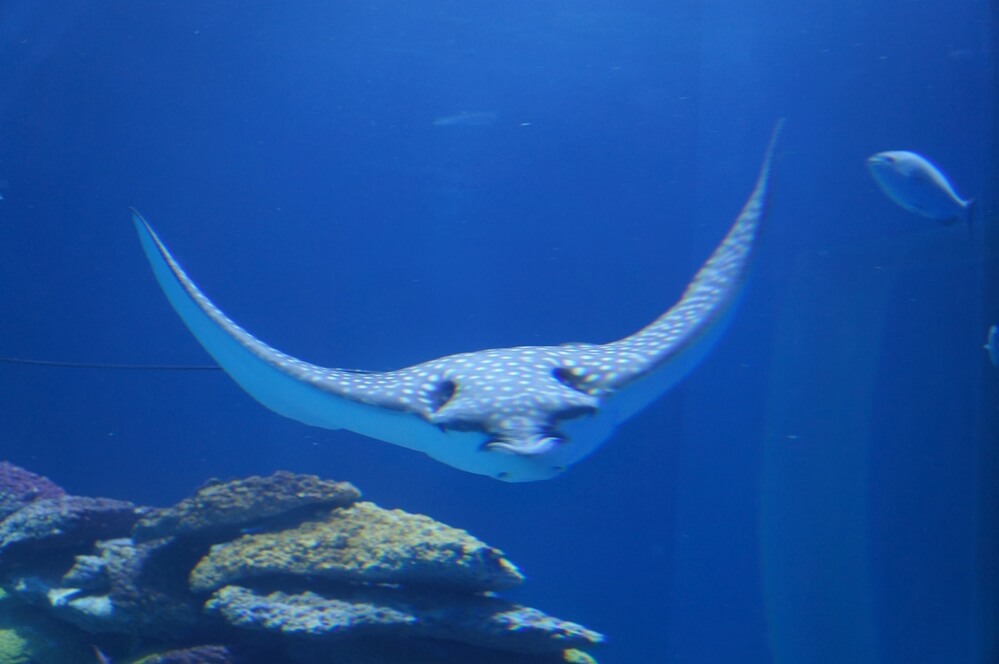 Then, it is time to swim with the manta rays! Enjoy some refreshments once you are finished. Check out our tips for doing a Big Island Manta Ray snorkel tour.
Helicopter Lava and Rainforests Adventure
Want to see Hawaii's volcano on the Big Island? This helicopter tour will take you extremely close so you can see the lava in the craters. You will also be able to enjoy the nature side of the island as well with plenty of stunning waterfalls and rainforests to see.
Swim with Dolphins
Another romantic date idea is to swim with the dolphins! The Dolphin Dreaming Tour will teach you how to respect and take care of the dolphins so you can swim with them!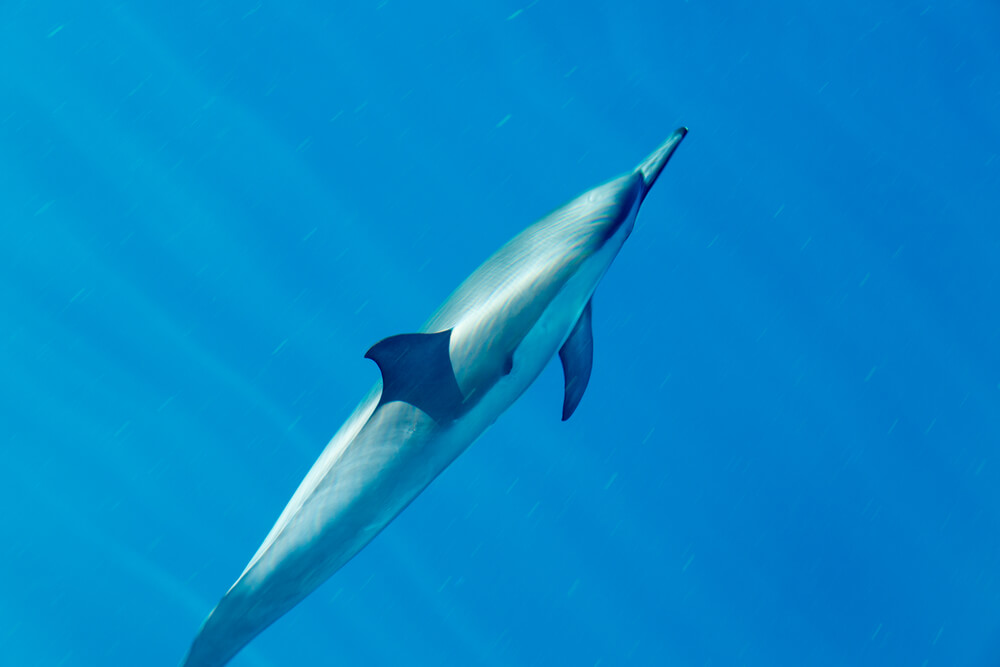 This tour is in a small group, so it can be more intimate and special. You will also get some free photographs as souvenirs!
Picnic on the Beach
Of course, you will want to spend plenty of time on the beach. Grab some poke and shaved ice and enjoy a fun picnic on the beach! You'll be able to find plenty of chocolate and flowers to make your picnic romantic.
Romantic Resorts and Hotels on the Big Island
You'll find any of the following resorts and hotels super romantic and will be perfect for your Valentine's Day trip to Hawaii!
Hawaii Valentine's Day Wrap Up
Every island in Hawaii will have countless romantic activities that would be perfect for a nice Valentine's Day getaway. Start planning now and surprise your partner with the most romantic Valentine's Day yet!