Are you thinking about planning a trip to Oahu in May? Find out some of the best things to do in Oahu in May that are worth adding to your itinerary!
This list of things to do in Oahu in May was written by Hawaii travel expert Marcie Cheung and contains affiliate links which means if you purchase something from one of my affiliate links, I may earn a small commission that goes back into maintaining this blog.
Traveling to Oahu in May is a wonderful way to enjoy your vacation. May is one of the best times of year to visit this beautiful island. There are so many great things to do and fun activities to take part in.
Visiting Oahu during the month of May is almost guaranteed to be an experience you will remember forever. Enjoy May's wonderful activities and events that take place in Oahu during the beautiful spring months.
From the gorgeous warm temperatures in Oahu, to all the breathtaking sights, you will want to book your trip asap.
If you are going to Oahu to celebrate Mother's Day, Lei Day, or any of the other events, There are lots of options for things to do.
Don't have time to read a bunch of Hawaii blog posts and reviews? Here are some of our top picks for visiting Oahu.
Popular Oahu Tours/Activities
Favorite Oahu Resorts/Hotels
Want to Rent a Car in Hawaii?
One of the best places to rent a car in Hawaii is Discount Hawaii Car Rental because they get the best rates from top national companies like Alamo, Dollar, Thrifty, Avis, Enterprise, Budget, and Payless.
Want to skip all the planning and just access my detailed Oahu Itinerary complete with daily schedules, kid-friendly activities, and travel hacks? Click the button below.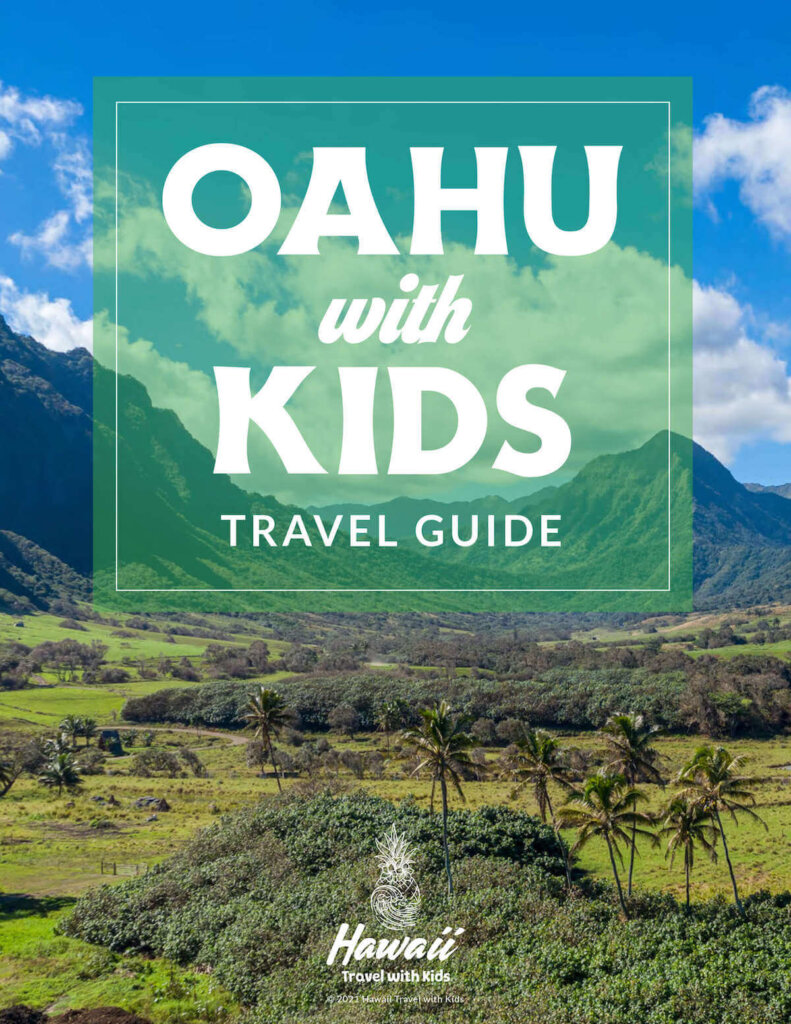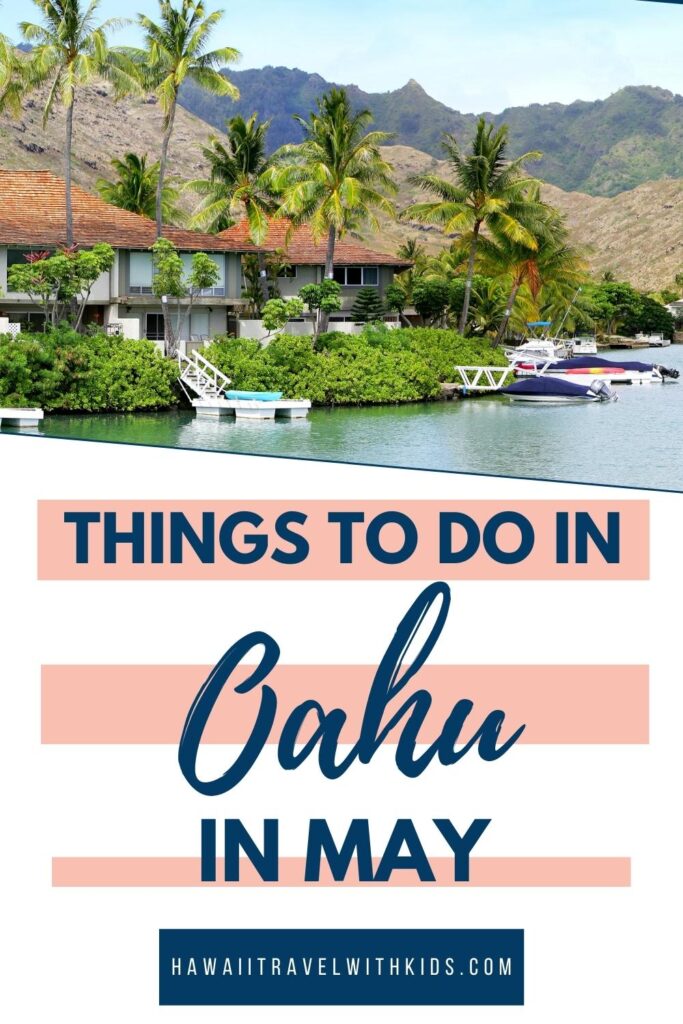 Weather in Oahu in May
The Oahu Weather in May is simply wonderful. As Spring begins in Hawaii, the temperatures start to climb, the sun stays out longer and the rain has all but stopped.
Oahu Temperature in May
Booking your vacation to Oahu in the month of May is a great way to take enjoy some fantastic weather.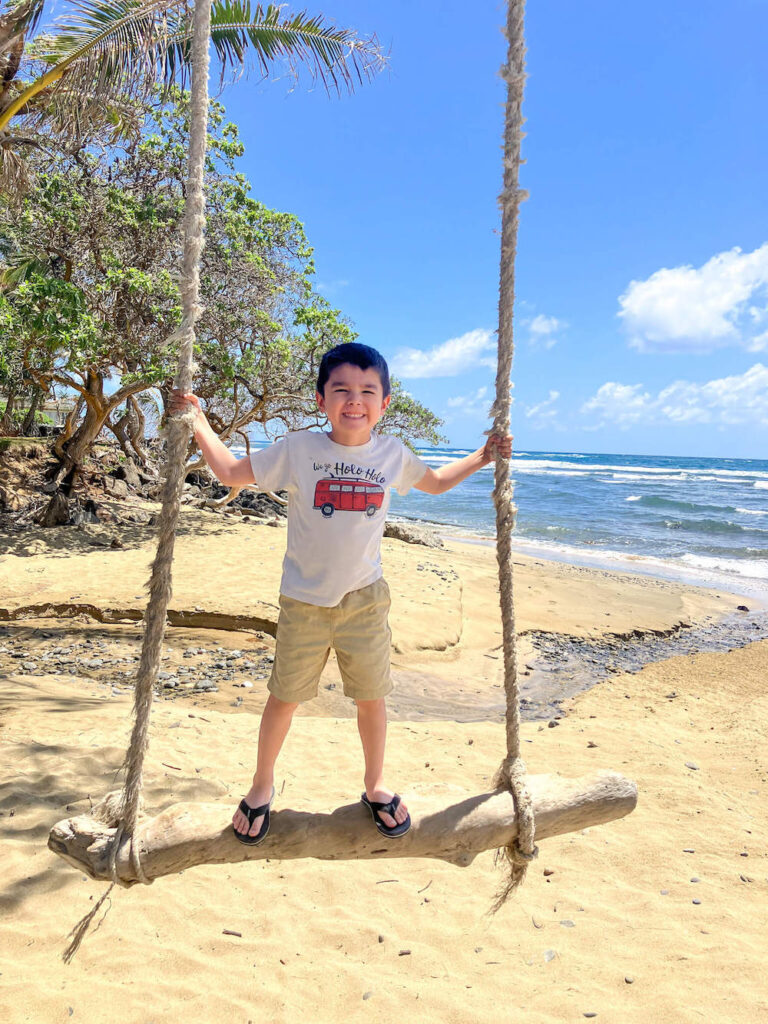 The average temperature in May in Oahu provides visitors ample opportunity to enjoy the outdoors and explore the beauty that Oahu offers.
May is known as a generally warm month on Oahu. The temperature in the daytime hours is an average of 84.2 degrees Fahrenheit. At night you can expect lows around 70.7 degrees Fahrenheit.
Oahu Weather in May
The weather in Oahu in May is typically beautiful and warm. You can expect lots of sunshine during the day, making it a wonderful time of year to go catch some rays on a gorgeous Oahu beach.
Things to do on Oahu in May
There are so many exciting events on the Island of Oahu in May. From Mother's Day in Hawaii to May Day in Hawaii, there is something here for everyone.
Mother's Day in Hawaii
There are several fantastic ways to spend Mother's Day on Oahu. Make this a Mother's Day you will never forget by booking a fantastic vacation today.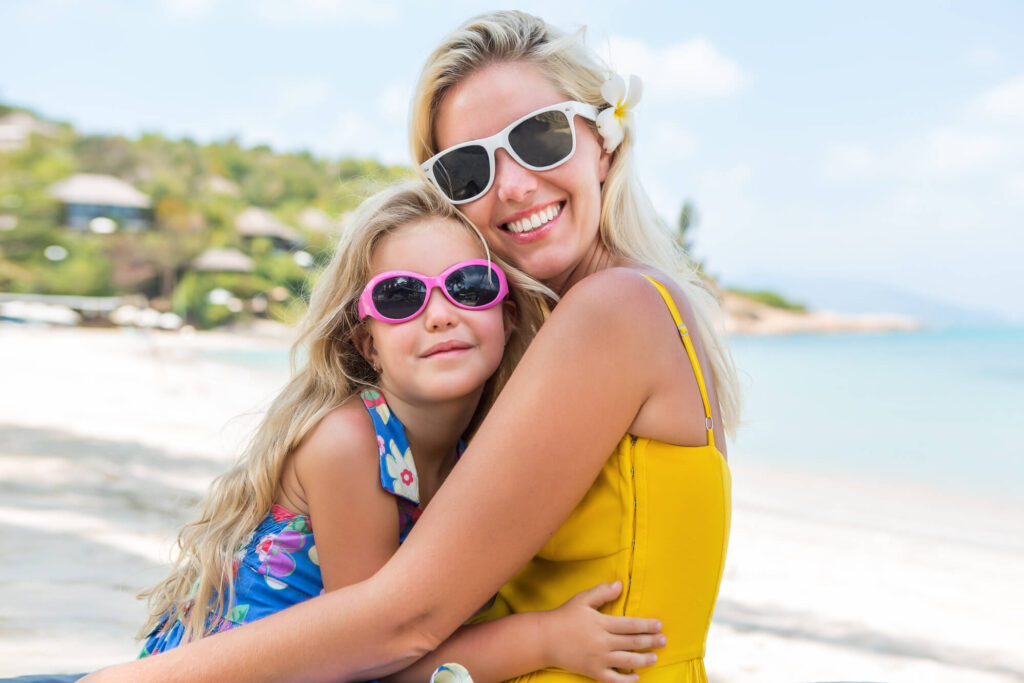 Mother's Day Dinner Show
Treat Mom to a fun and exciting Mother's Day Event at "Rock-A-Hula." This is a great place to get a delicious dinner and enjoy an exciting show.
There are three different packages to choose from, all of which include a delicious gourmet meal, a special resort, and an amazing show in Waikiki. Read my full Rock-A-Hula review.
Mother's Day Cruise
There are several different Mother's Day Cruises on Oahu that you can choose from. Each is unique in its own way and provides fantastic service and one-of-a-kind views and entertainment.
Check out the Mother's Day Champagne Star Dinner Cruise. It is complete with a delicious meal, a fantastic show, and amazing sunset views of the Waikiki coastline.
Mother's Day Brunch
Treat mom to a delicious brunch at the Waimea Valley Botanical Gardens. Here, Mom will enjoy a delicious prime rib brunch fit with all the sides and trimmings. The amount of food served here is sure to impress.
You can choose from one of two seatings that are complete with special performances, live music, and more.
Check out How to Spend Mother's Day in Hawaii for more great ideas.
Lei Day on Oahu
May Day is Lei Day in Hawaii, and the celebrations are fabulous. Every year on Ohau, Lei Day celebrations take place on May 1st.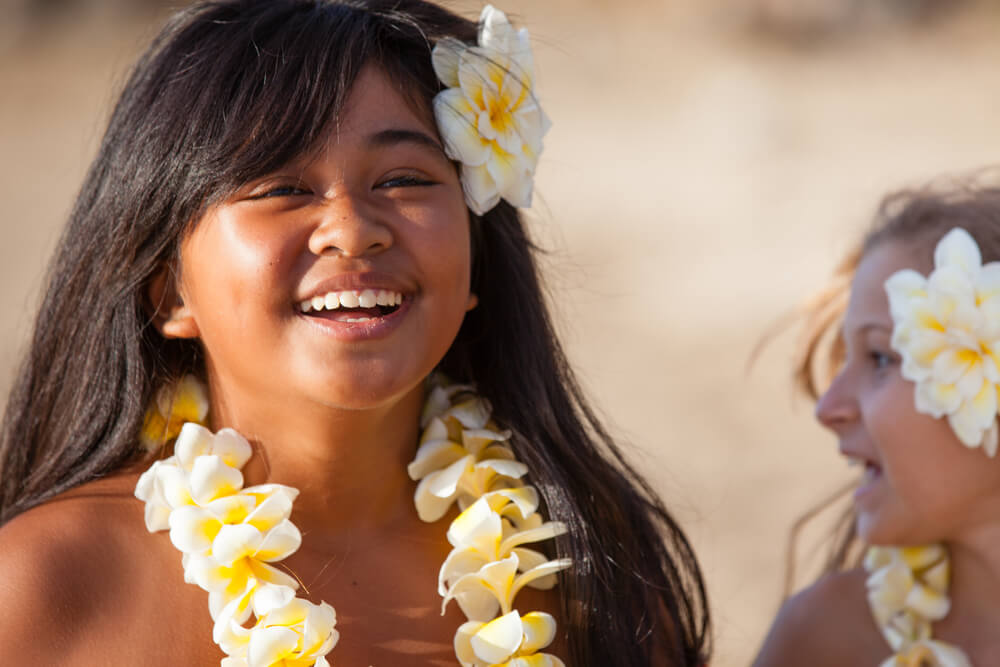 Lei Day pays tribute to the paramount role leis play in Hawaiian Culture. Every island in Hawaii has its own variety of lei.
Oahu's lei is the ilima flower. It is a yellow lei and is quite fragile and thin. This type of lei is typically referred to as the "Royal lei" as it was worn by high chieftains in the past.
Celebrate Lei Day in Oahu and get the experience of a lifetime.
95th Annual LEI DAY Celebration
Taking place at Kapiolani Park, celebrate May Day with endless performances and more. Bring your family out to celebrate one of Hawaii's most important cultural celebrations.
You will also have the chance to see a wide variety of leis and even purchase your own.
Check the City and County of Honolulu website for more information.
May Day Concert
Check out the fun May Day Concert at the Bishop Museum. There will be some musical performances, live music, and more.
There is even a May Day Lei Day Contest that will take place with cash prizes.
Check out the Bishop Museum's Website for more.
Visit Hawaiian Lei Day Traditions to learn more about Lei Day.
Cinco De Mayo Block Party
Visit the fun downtown celebration and celebrate Cinco De Mayo Hawaiian style. There will be multiple stages set up with DJs playing music long into the night.
There is lots of food, neat art venues, a taco eating contest, dance floors, and a car show. Check out the Murphy's Bar and Grill Website for more.
22nd Annual World Fireknife Championships
At the Polynesian Cultural Center, you can find the "We Are Samoa Festival," which shows a fire knife competition for both young and old. This annual event is amazing and quite awesome to see!
There is also a high school cultural arts festival that shows the traditional cultural activities of Samoan culture, including basket weaving, fire making, coconut husking, and more.
Check out their website for more details.
Ko Olina Children's Festival
For a family-friendly event, check out the annual Ko Olina Children's Festival! It is such a fun event to support the Kapiʻolani Medical Center for Women & Children.
Each year, this event is put on and is absolutely filled with tons of fun activities.
From hula lessons to a fun balloon sculpture, a sunset movie on the beach, and so much more!
Check out their website for more details.
Book a Family Photo Shoot
Whenever we travel to Hawaii, we almost always book a family photo shoot with Flytographer. They are super easy, affordable, AND it guarantees that I'll be in some photos. You can get $25 off if you book through this link or use the code HAWAIITRAVEL.
50th State Fair
If you are visiting May at the end of the month, head to the State Fair. It runs from the last week of May until July.
It is so much fun to see what a state fair looks like in Hawaii!
Check out the website for more information.
Annual Hibiscus Half Marathon
This is a fun half-marathon event that happens every year. It is located at Kapiolani Park.
If you love running, why not sign up for this event during your trip to Oahu!
Learn more details here
Floating Lantern Ceremony
Every year for Memorial Day, you can watch the Floating Lantern Ceremony at Ala Moana Beach Park.
It is a beautiful ceremony as the lanterns take the ocean. It is a great way to honor those who have passed on.
This ceremony is incredibly busy, so make sure to arrive early!
Check out the website for more details.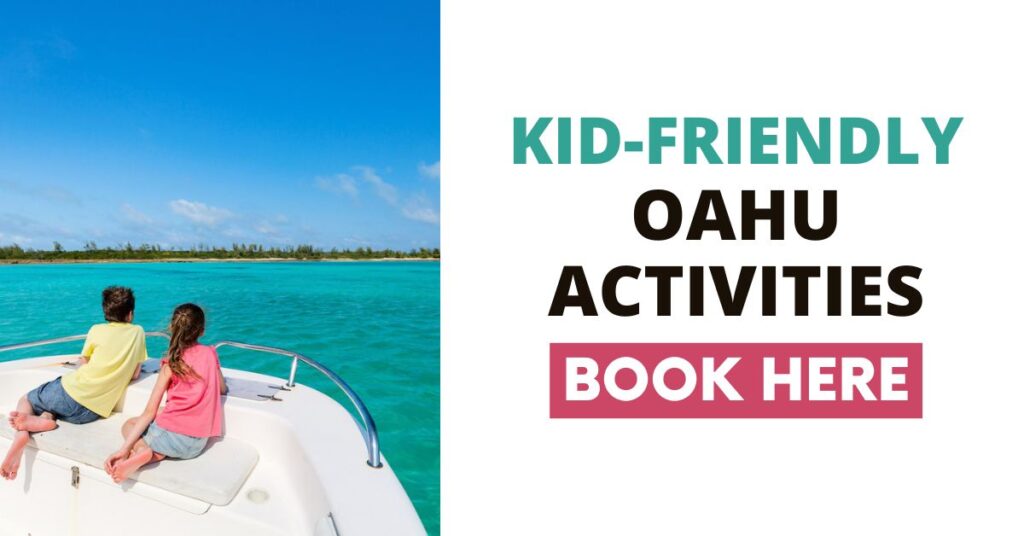 Top 10 Attractions on Oahu in May
There are so many fun attractions on the island of Oahu in May. Whether you are looking for things to do with kids in Oahu or simply want to set out and enjoy some stunning scenery, you are sure to find something that is perfect for you.
1. Nu'uanu Pali Lookout
Get a gorgeous bird's eye view of the tropical, lush nature of the east side of Oahu.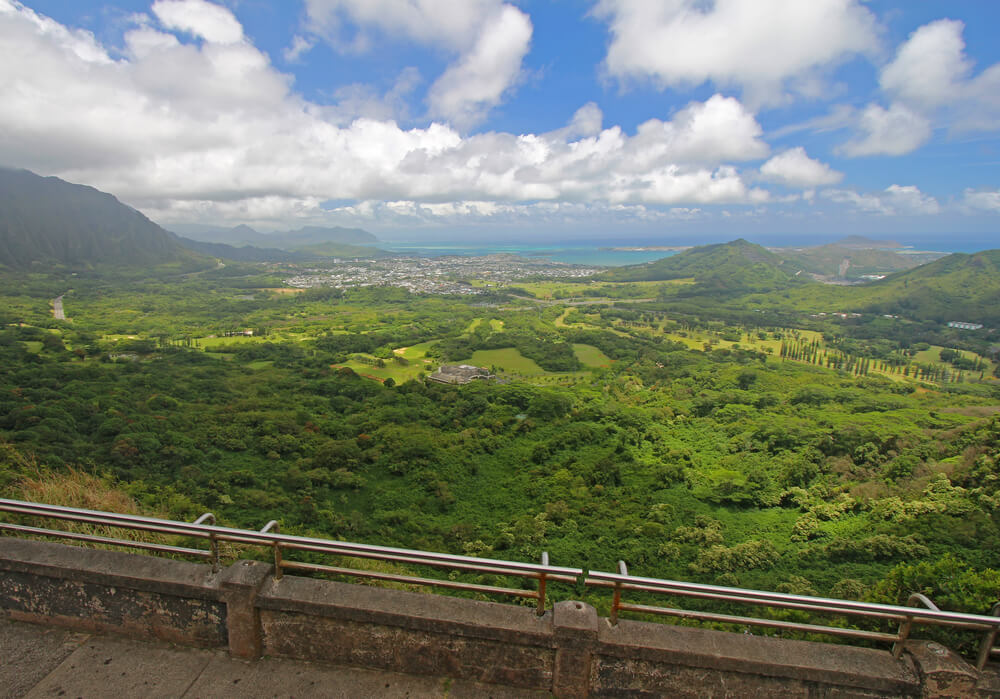 The Nu'uanu Pali Lookout is an amazing, scenic viewing area that showcases the Ko'olau mountains. This can become quite a busy place for tourists, but the views are absolutely worth it.
2. Koko Crater
Less than a two-mile round trip, the Koko Crater trail is a short hike. Despite how short of a hike it takes to complete, it goes up nearly 1,000 feet. You will travel over an old railway that has several different wooden steps.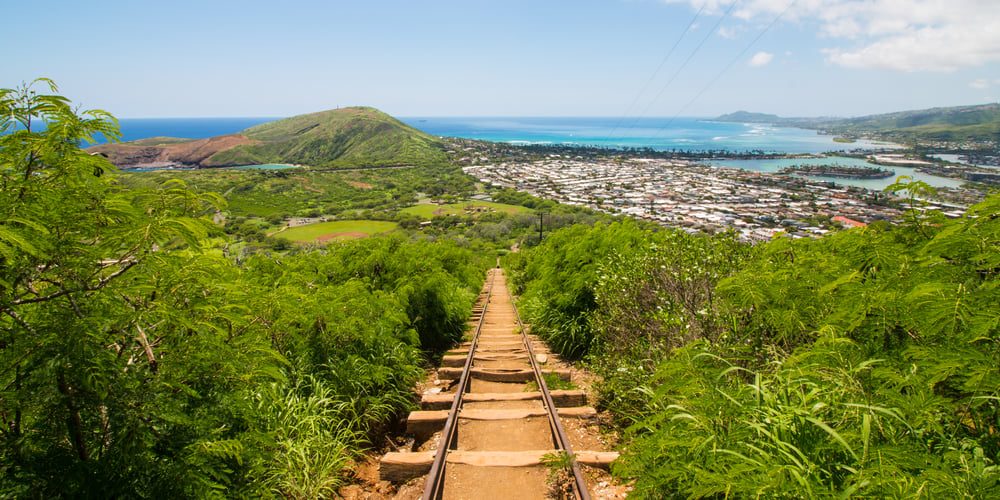 Known as one of the most challenging hikes on the island, you can reach the top in just under an hour.
The reward for the climb is absolutely worth it. You will get stunning panoramic views of the ocean and the south shore. Keep in mind you may want to avoid attempting this hike mid-day as there is very little shade.
3. Byodo-In Temple
The Byodo-In Temple is a popular spot for the social media crowd. The grounds include a large reflecting pool, a meditation area, small waterfalls, Buddhist statues, and wild peacocks.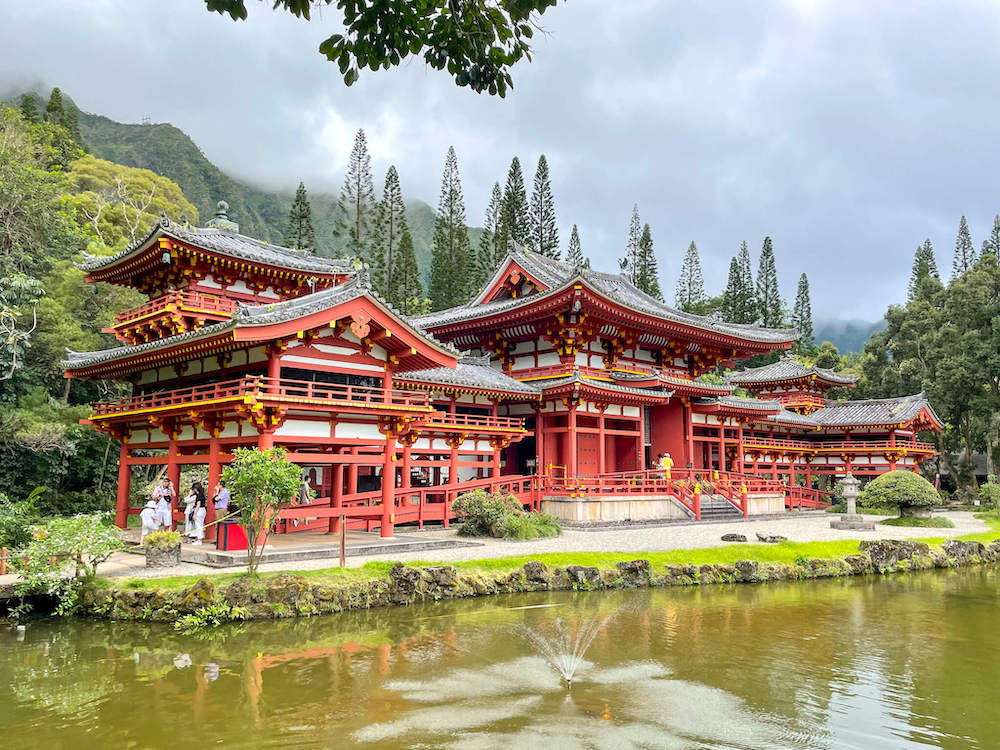 The views you will take in here are stunning and certainly Instagram-worthy. In the background of the temple, you will see the cliff of the Ko'olau range.
With so many gorgeous sights, you are sure to find a place to take some gorgeous photos.
4. Learn How to Surf
Taking a surfing lesson is an absolute must when visiting Oahu. There are usually gentle waves that make it easier to learn. After all, you are not going to want to tackle huge waves as a beginner.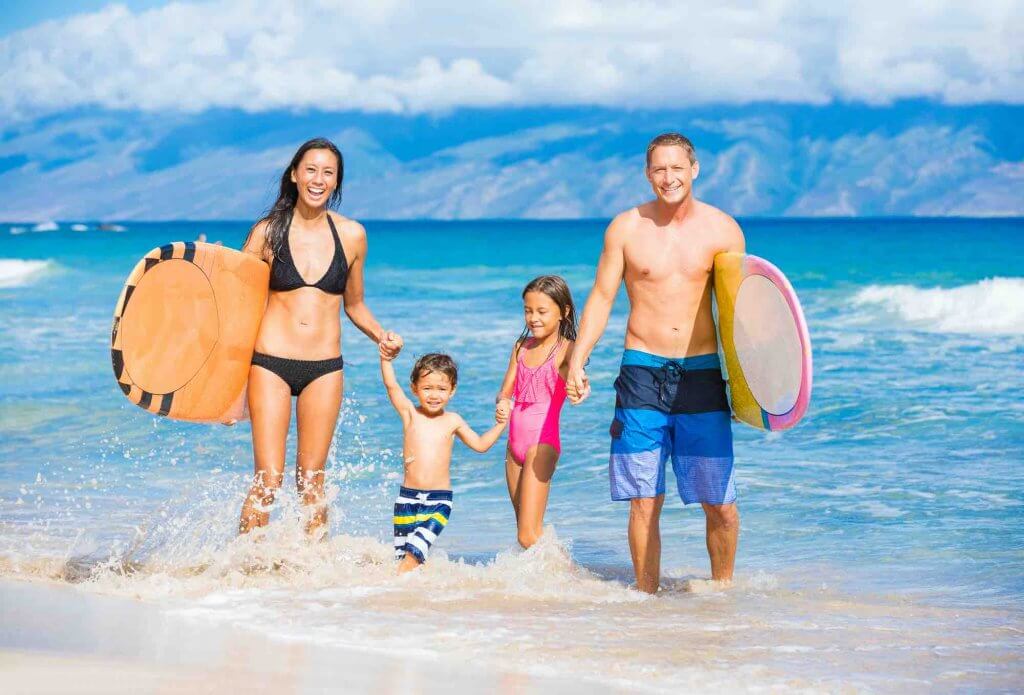 There are several surfing schools along Waikiki Beach as well as a few on the North Shore. You are absolutely going to want to take advantage of some of these amazing lessons while in Oahu.
5. Go Kayaking
Work off some stress and leave the world behind in a kayak. Kailua Beach is perfect for paddling. The shore is a short distance away from the Mokolua Islands, which are designated bird sanctuaries.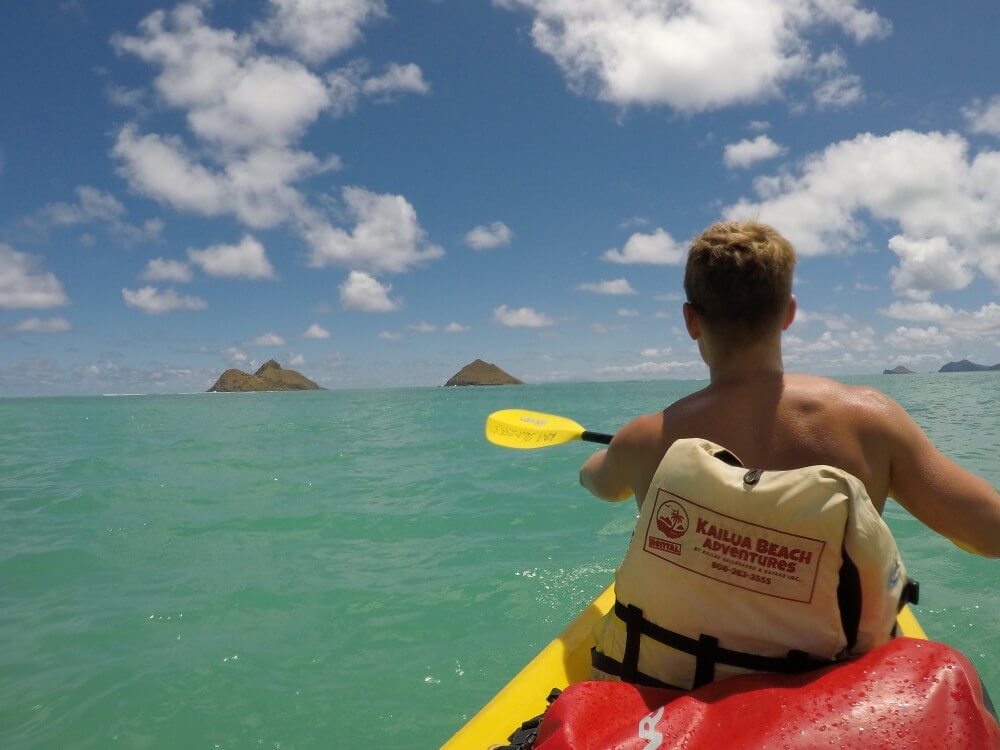 There are self-guided and guided kayak tours that you can take. Whether you want to explore alone or be accompanied by a guide, you are sure to enjoy your experience.
With so many popular kayaking spots to explore on Oahu, you will find one that works perfectly for you.
6. Waikiki Aquarium
Possibly one of the best things to do in Oahu with kids, a visit to the Waikiki Aquarium is sure to impress.
Take part in the ultimate dry snorkeling experience and view over 500 different species of marine life. There is even a coral farm to view.
You aren't going to miss the ability to pass by the 35,000-gallon tank and stare a shark in the eye. This tank houses sharks and more, and you are sure to enjoy it.
The Waikiki Aquarium has so many amazing exhibits and more. You aren't going to want to miss a trip here.
7. Go Golfing
There are several golf courses in Oahu. Some of these are only for private club members or military personnel, and some are open to the public.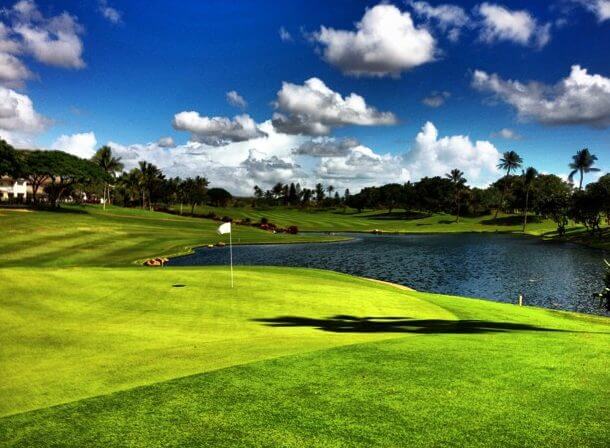 The golf clubs in Oahu all offer amazing views, and fantastic amenities, making your experience one of a kind.
If you love golfing, you aren't going to want to miss the opportunity to golf in Oahu.
8. Farm Tour
If you want a behind-the-scenes glimpse at how the Island of Oahu is fed, check out a farm tour.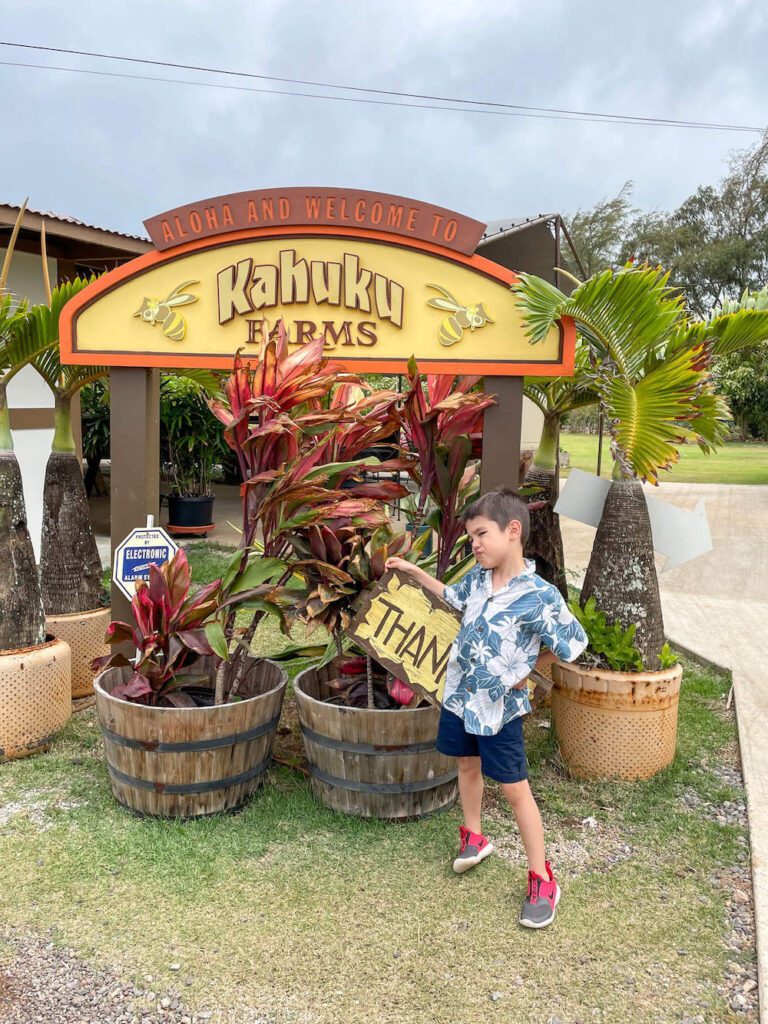 There are a few farms in Oahu that are willing to allow visitors in to get a first-hand look at farm life in Oahu, and you aren't going to want to miss it.
Kahuku Farms on the North Shore takes you on a tractor-pulled wagon ride through the farm. You can learn about the area's people, history, and crops.
Hungry? You can even sample some of the farm's delicious fruits. If you want to stop for lunch, visit the Farm Cafe and get a delicious farm-fresh meal.
9. The Dole Plantation
Some of the tastiest pineapples you may ever eat can be found at the Dole Plantation. Jump on the Lady Liberty or Pineapple Express and learn about the history of this delicious fruit, all while you take a trip through the plantation itself.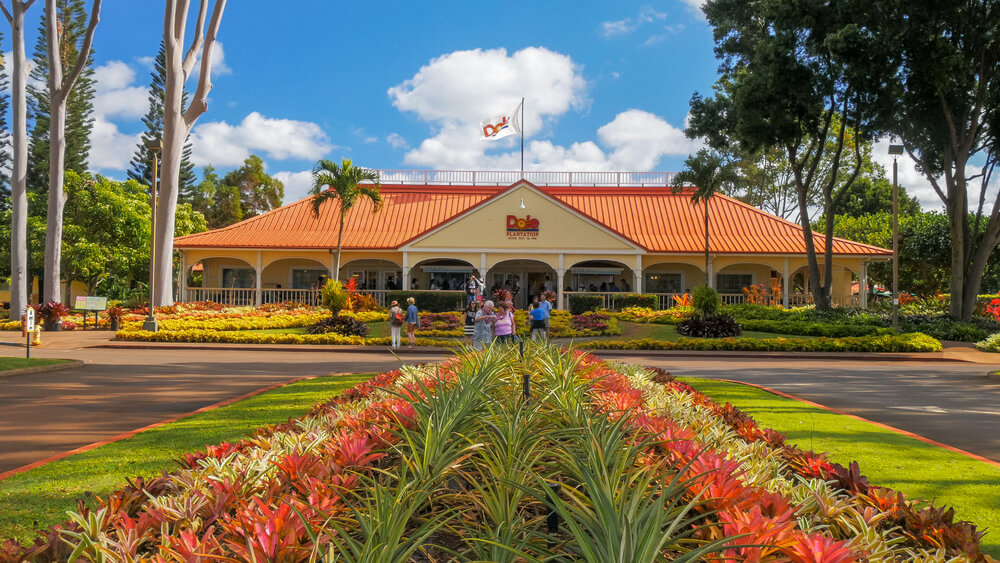 The walk through the Plantation Garden Tour is such a great experience. With 8 different gardens to view, you will see several a variety of crops and learn how they grow.
If you want a real treat, grab a Dole Whip. If you haven't had one before, you aren't going to want to miss it.
10. Helicopter Tour
Take a gorgeous helicopter tour over the island of Oahu, and you are sure to be impressed. There are several parts of the island that are left untouched and difficult to access, and you will see them from the sky.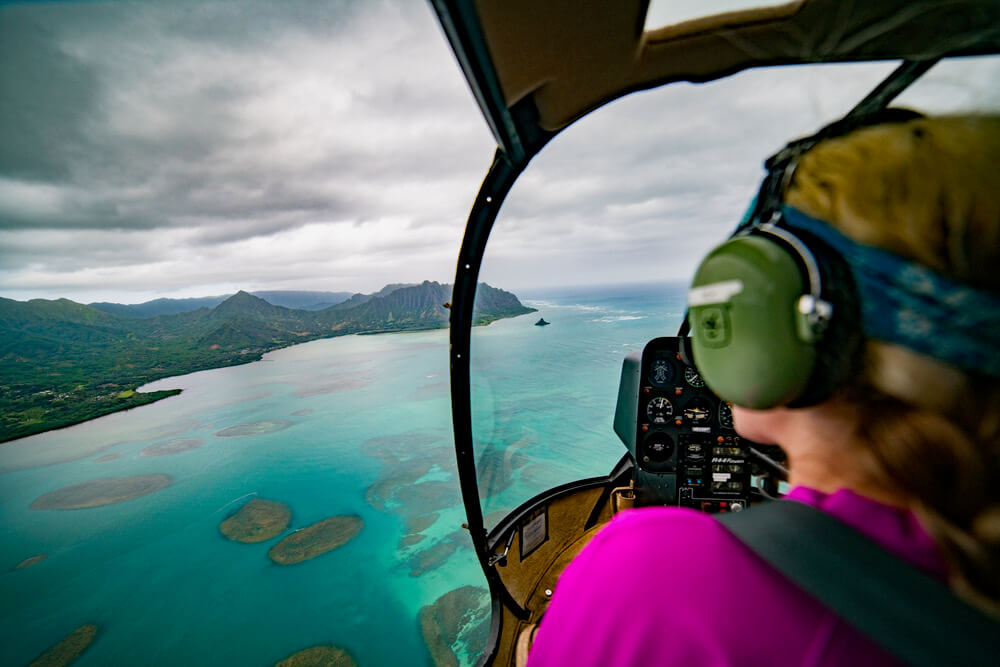 There are several helicopter tours to choose from on the island. Whether you choose a shorter tour or a more customized experience, the views are always breathtaking.
There are some tours that will hover over a location and explain all the amazing details of the spot.
When booking a helicopter tour, just make sure it includes all the elements you are looking for.
Oahu in May FAQs
Is May a good time to visit Oahu?
May is the perfect time to visit Oahu! The weather is nice and warm and full of sunshine. There are plenty of great things to do during the month that won't be too crowded!
Does it rain a lot in Oahu in May?
The rainy season in Oahu is usually finished by March, so you should have plenty of sunshine during the month of May!
What is Oahu like in May?
Oahu is nice and sunny, not too crowded, and is perfect for a family trip to the island during the month of May! Prices are usually cheaper during this month too!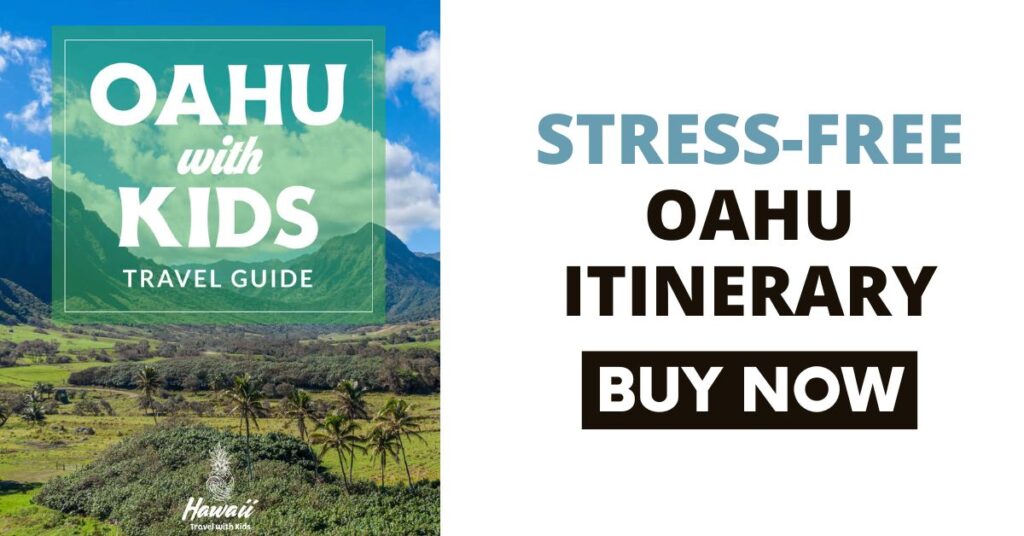 Oahu Hawaii in May Wrap Up
Whether you visit Oahu to celebrate Mother's Day, Cinco De Mayo, May Day, or anything in between, your experience is sure to be fabulous.
There are so many wonderful activities to take part in on this gorgeous island that you will never find yourself at a loss for things to do. Book your vacation to Oahu today. You won't regret it.