Are you planning a trip to Oahu and want to have some North Shore adventures? Keep scrolling to find out the best North Shore Oahu tours for families.
This post about the best North Shore Oahu tours for families was originally published October 18, 2021 and was updated February 5, 2022 and contains affiliate links which means if you purchase something from one of my affiliate links, I may earn a small commission that goes back into maintaining this blog.
Are you looking for a family-friendly North Shore Oahu tour?
Hawaii is one of the best places to visit with your kids. The North Shore Oahu tours are some of the most fun and unique ways to explore this beautiful island.
From snorkeling in crystal clear waters to horseback riding through the mountains, we have it all! You can even book an underwater adventure where you'll get up close and personal with sea turtles and tropical fish.
It's truly an unforgettable experience that will make memories for years to come.
We know how important it is for parents to find activities that everyone in the family will enjoy, so we listed as many kid-friendly tours of North Shore Oahu as we could.
If you want your kids (and yourself) to remember their trip forever, then these are the perfect way to do it!
Keep scrolling for the best North Shore Oahu tours worth booking today!
Don't have time to read a bunch of Hawaii blog posts and reviews? Here are some of our top picks for visiting Oahu with kids.
Best Kid-Friendly Oahu Tours/Activities
Best Kid-Friendly Oahu Resorts
Want to skip all the planning and just access my detailed Oahu Itinerary complete with daily schedules, kid-friendly activities, and travel hacks? Click the button below.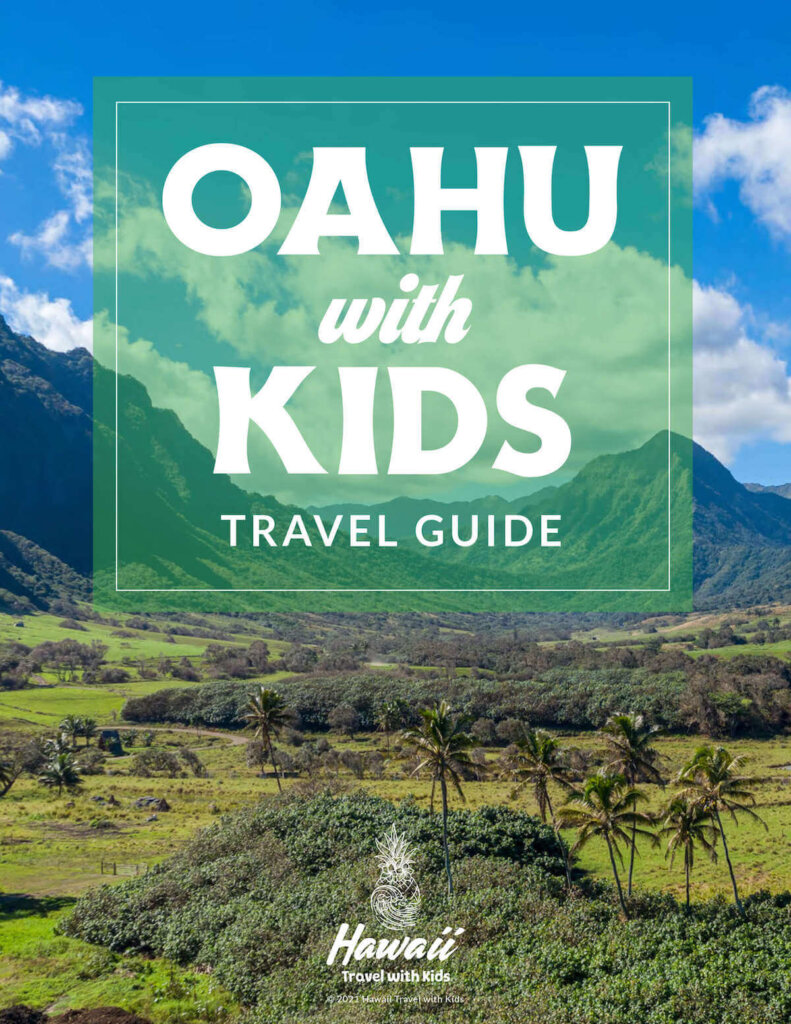 North Shore Oahu FAQs
What are the best North Shore hikes?
While there are tons of places to go hiking in North Shore Oahu, a few places are at the top of the list. These hikes on Oahu include Kealia Trail, Laie Falls, Ka'ena Point, Ma'akua Ridge Trail, Kuaokala Trail, Poamoho Trail, and Mokuleia Trail.
What are the most famous North Shore Oahu beaches?
North Shore Oahu is famous for having some of the best surfing beaches in the world. Some of the most popular North Shore beaches include Waimea Bay, Sunset Beach, Pipeline Beach, Haleiwa Beach, and Laniakea Beach.
What are the top North Shore Oahu food trucks?
The North Shore has an incredible food truck scene. You'll find them either clustered together along the highway or standing alone. A few of our personal favorite North Shore food trucks include Giovanni's Shrimp Truck, Romy's Shrimp Truck, and Haleiwa Bowls.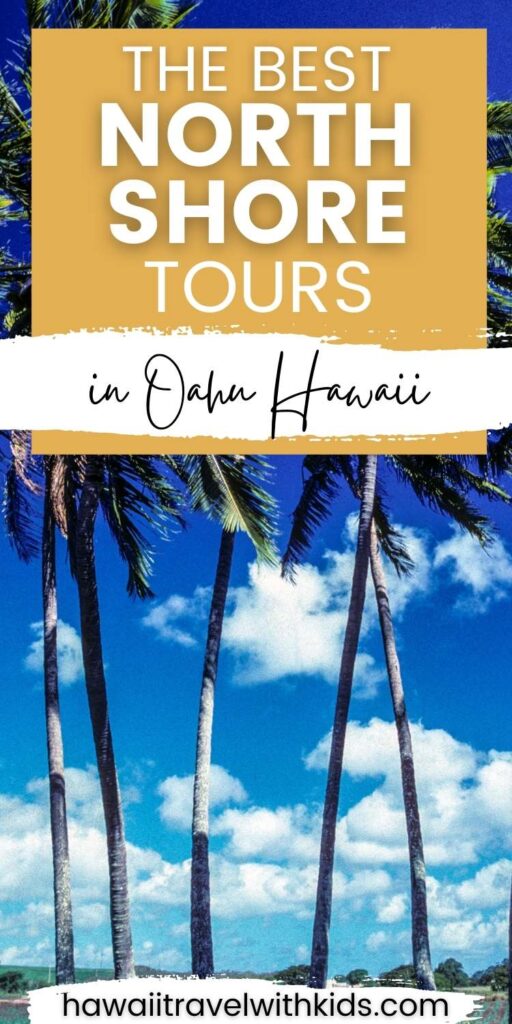 Amazing North Shore Oahu Tours Worth Booking
1. Haleiwa Shark Tours
Believe it or not, but kids as young as 3 years old can participate in this Haleiwa shark tour and go underwater to see real sharks close up! Check the latest rates and availability.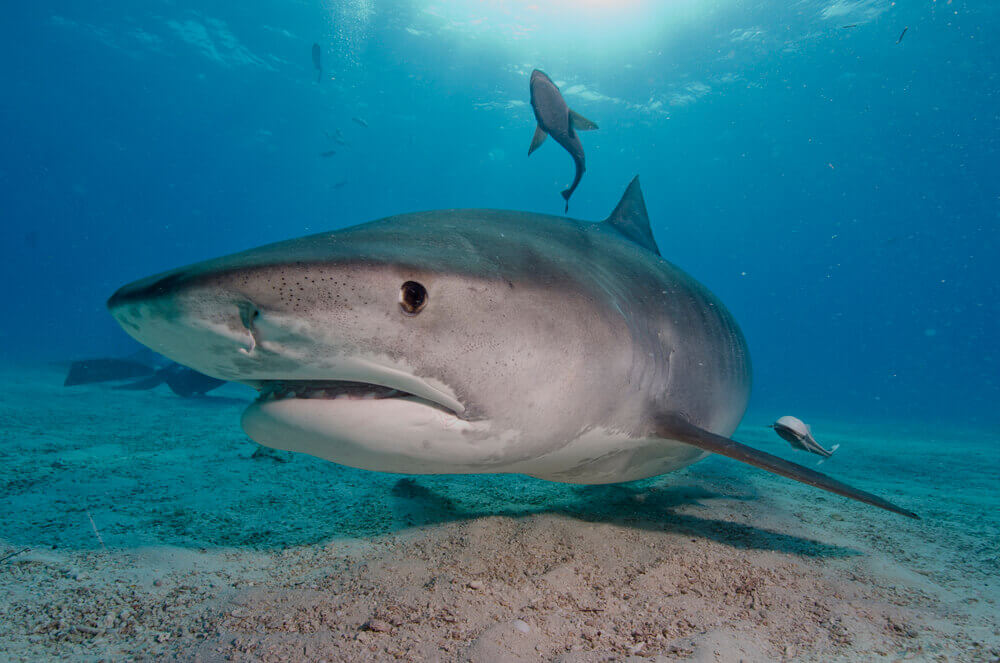 The North Shore is an incredible place to visit, and this tour will show you some of its best features. You can take a scenic boat ride out along the famous coastlines with breathtaking views that go on forever in every direction!
During this exciting shark cage diving experience, the expert crew will talk about how sharks play a significant role in Hawaii's history and mythology.
2. Deluxe Oahu Grand Circle Island Tour
If you really want to do a whirlwind tour of Oahu that focuses on the North Shore, this is an awesome tour for kids of all ages. It's especially perfect for families who aren't renting a car. Check the latest rates and more information.
You can take a deluxe motorcoach bus ride to see the most popular locations in Hawaii, like Byodo-In Temple. You'll also get to walk around the quaint surfing town of Haleiwa and stop at the Dole Plantation on this full-day tour around Oahu. There will be plenty for everyone!
3. Oahu Oceanfront Horseback Beach Trail Ride
One of the best things to do in Hawaii is going horseback riding along the coast. This is an awesome horseback ride for kids as young as 7 years old that takes place at Turtle Bay Resort. Check the latest rates and more information.
Experience a one-of-a-kind horseback ride on the pristine beaches of Oahu's North Shore. Your expertly trained horses provide an unforgettable experience for riders of all skill levels, whether you are a beginner or advanced equestrian – don't miss this chance to see how beautifully these animals can move!
4. North Shore's Best Zipline Tour by CLIMB Works
This is the longest zipline on Oahu and kids as young as 7 years old can experience it. Check the latest rates and more information.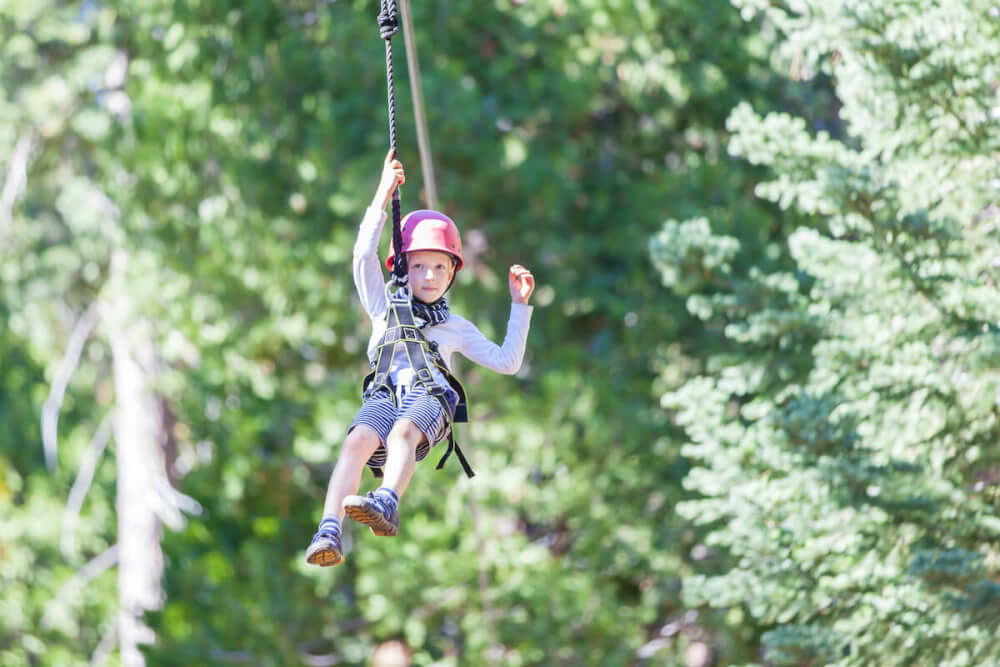 CLIMB Works at Keana Farms is Oahu's first and tallest zipline adventure! It features eight dual lines that take you over a beautiful local farm. Other features such as sky bridges, rappels, boardwalks, and an ATV ride make this the ultimate Hawaiian Zipline experience all in one breathtaking North Shore location.
5. North Shore Glass Bottom Kayak Tour
Another fun thing to do in North Shore Oahu is going out on the water and looking for sea turtles. This glass-bottom kayak tour is open to kids as young as 5 years old and it's a great way to get them out in a boat without the crowds. Check the latest rates and more information.
A great tour for all skill levels, it's just a short boat ride down from Haleiwa. Once you reach Pua' ena Point your instructor will teach you how to properly use snorkeling gear in the beautiful bay that is known by locals and tourists alike as a prime sea turtle hang out.
6. Waimea Valley & Toa Luau
One of the best North Shore Oahu luaus is Toa Luau and it's located at Waimea Valley. Your luau ticket also provides you access to Waimea Valley where kids of all ages can explore Waimea Falls and even go swimming! Check the latest rates and more information.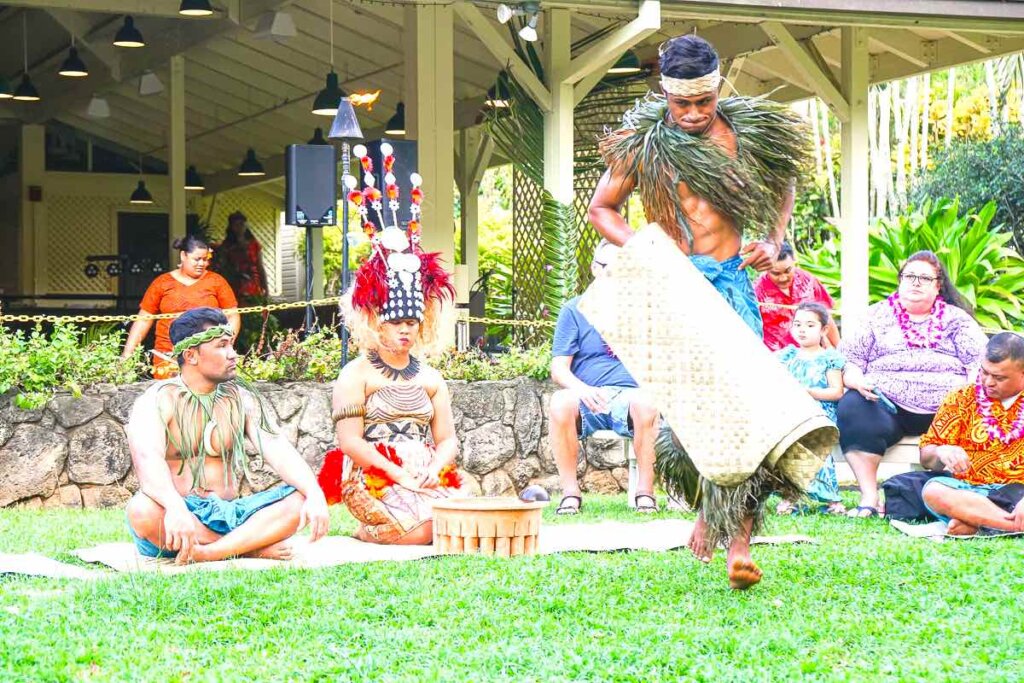 The beautiful Waimea Valley is a place of cultural significance for Native Hawaiians and features a botanical garden as well as a small waterfall. Check out our guide to Waimea Valley with kids.
After exploring, you'll head to Toa Luau where you'll get to do hands-on activities, watch demonstrations, participate in a kava ceremony, and see one of the most authentic luaus in Hawaii. Read our full Toa Luau review HERE.
7. North Shore Beach Bus Tour
North Shore Oahu is famous for having some of the best beaches in Hawaii. If you aren't renting a car, it can be tricky to experience them. That's why this all-ages North Shore beach bus tour is awesome! Check the latest rates and more information.
You'll start off by taking a swim at Waimea Bay or Sunset Beach, before heading to Haleiwa Town where you can go visit local shops or relax by paddling along Anahulu River. Then, you'll stop for lunch at the famous Fumi's Shrimp Truck. Finally, you'll enjoy some Dole Plantation Dole Whip!
This is one of the best North Shore tours from Waikiki.
8. North Shore Eco Tours Off-Road Expedition
If you don't mind getting dirty, I've got the ultimate North Shore tour for you. Kids as young as 6 years old can do this off-roading experience. Check the latest rates and more information.
You'll experience a side of Oahu that few people get to see with this off-road Pinzgauer in the wilderness. Whether you're looking for majestic mountain views or refreshing natural pools, your adventure will take you all over North Shore!
Drive through lush rainforests filled with wildlife on extra rugged terrain while learning about what makes it such an incredible destination–from its rich military history as well as environmental sensitivity towards land preservation and sustainability.
9. Polynesian Cultural Center
One of the most popular Oahu tourist attractions is the Polynesian Cultural Center in Laie. This is a full-day tour for kids of all ages that includes a scenic drive around Oahu, time to explore the Polynesian villages, enjoy a full luau, and experience the Ha: Breath of Life show. Check the latest rates and packages available.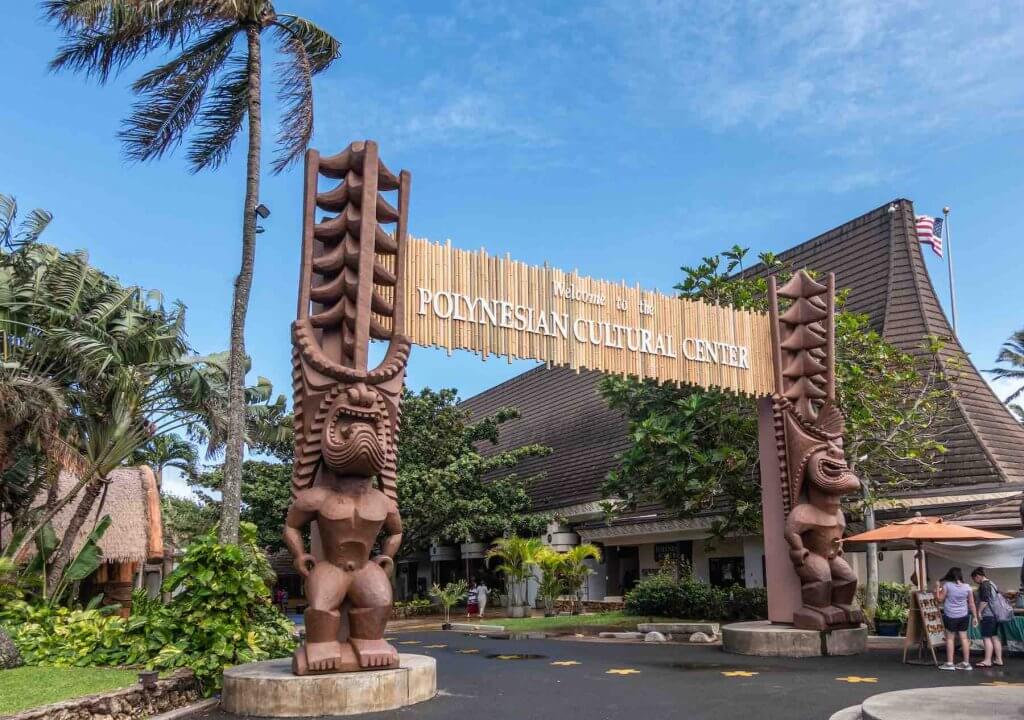 If you're not renting a car in Hawaii, this is a great way to see more of the island and enjoy some hands-on activities while learning a bit about Polynesian culture. It's usually a big hit with kids!
10. Best North Shore Oahu Hiking Tour
There are actually two versions of this North Shore tour. One is a 3.5-mile hike and the other is a shorter 2-mile hike. Kids need to be at least 10 years old for either of these experiences. Check the latest rates and more information.
This eco-adventure begins with an off-road expedition from the heart of Haleiwa up into beautiful Oahu's North Shore. These Oahu hiking tours are led using "Native Perspective" so it's a great way to get an insight into Hawaiian culture and history.
What also makes this North Shore Oahu hiking tour worth the money (besides getting a guide) is that it's the only way you'll have the opportunity to explore this private land. Oh, and you can swim in a mountain pool!
11. North Shore Oahu Snorkeling Tour
The North Shore has some awesome snorkeling spots for families. Kids as young as 3 years old can participate in this North Shore snorkeling tour. Check the latest rates and more information.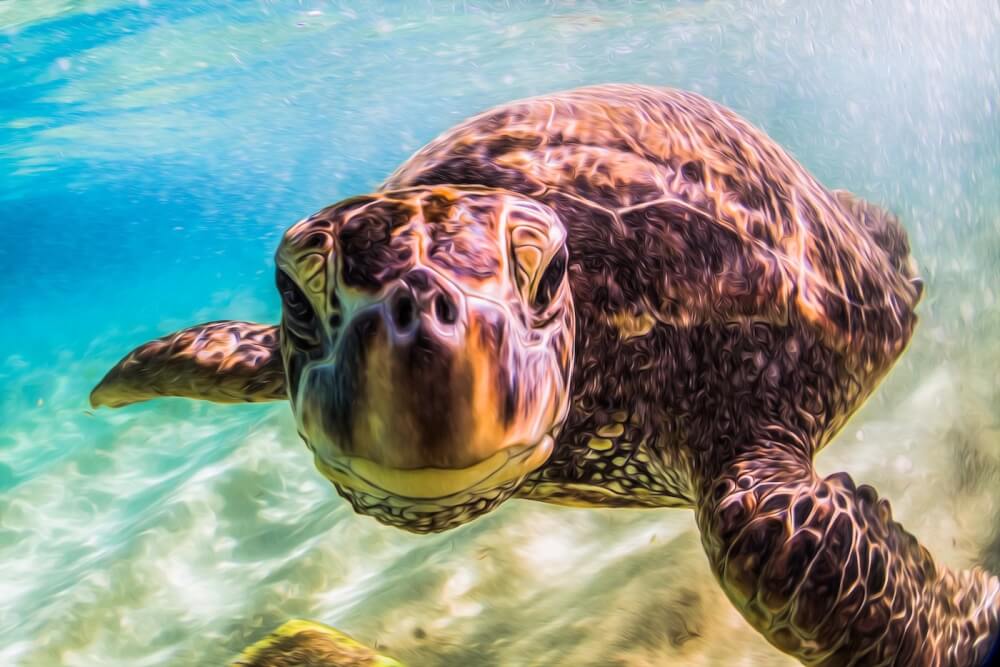 Exploring the world beneath the waves is a must-do when visiting Hawaii. This small-group tour ensures that you find your best snorkeling spots off Oahu's North Shore in an area where dolphins, rays, and turtles are known to frequent as well along with native Hawaiian reef fish!
You'll also be able to learn all about marine life from our guides – this trip could make for some amazing underwater footage or photos if done right so don't miss out on these incredible opportunities!
12. Photo Adventure of The North Shore
If you're hoping to get some epic shots to post on Instagram, this photo adventure might be a great fit. This Oahu photo tour is available for kids of all ages. Check the latest rates and more information.
Spend a day exploring and photographing Oahu's North Shore during this full-service activity. Travel to coffee farms where locals cultivate 100% Hawaiian grown beans before heading off into scenic areas like Banzai Pipeline or historic town Haleiwa. And then it's back for more photo ops at Waimea Falls!
Your round trip transportation from Waikiki is included in this package so there are no worries about getting lost on your own later (not that we ever do).
13. North Shore Oahu Fishing Tour
If you've ever wanted to go fishing in Hawaii, this is an awesome opportunity for kids of all ages. You'll go fishing off the shore of Haleiwa. Check the latest rates and more information.
The North Shore of Oahu is renowned for its beauty and fishing opportunities. A two-hour tour gives visitors the best chance to show off their skills while learning where they can find bait or weights when needed.
If you're new at catching fish then their guides are here to help! They provide poles with tackle attached so that everyone has everything they need to catch fish in Hawaii! This is catch and release, so you won't have to worry about packing fish home!
14. North Shore Oahu Surf Lessons
Who doesn't want to learn how to surf in Hawaii? While kids as young as 5 years old can participate, you'll want to make sure they know how to swim. Check the latest rates and more information.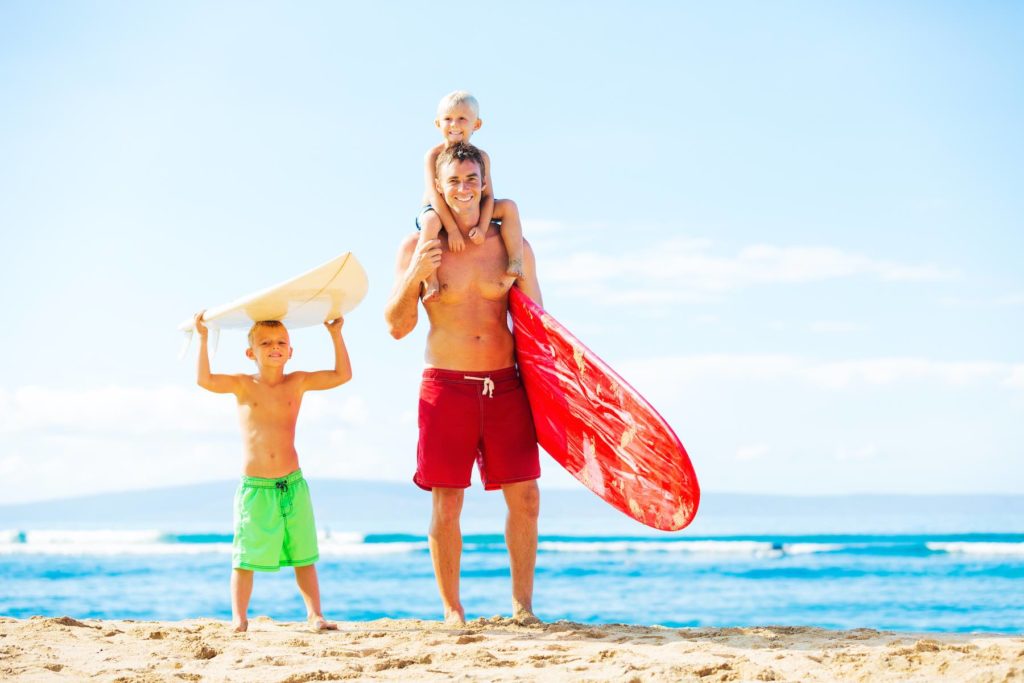 Perfect for beginners, you'll learn to surf at the world-famous North Shore of Oahu. Your experienced and knowledgeable instructors will give you a short lesson on the beach explaining all about standing up in waves as well as how it feels like when you catch them yourself!
Plus, if you have family members who don't want to learn, they can relax on the beach and watch you try North Shore Oahu surfing.
15. Private North Shore of Oahu Tour
This is technically a private tour of Oahu, but it focuses a lot on the North Shore which is why I included it on the list. This tour is open to kids of all ages and it's perfect for people without a car rental. Check the latest rates and more information.
Explore the North Shore of Oahu with your private guide who showcases this beautiful Hawaiian island's top sights. You'll visit scenic lookout points and historical sites such as Diamond Head, Chinaman Hat, Waimea Bay Lookout. It is an unforgettable adventure that you will never forget!
Things to do in North Shore Oahu Wrap Up
I hope this post gives you an idea of some North Shore Oahu tours worth booking.
I don't recommend booking ALL of them for your trip, but pick one or two North Shore tours that might be fun for your family. Then explore on your own!
There are so many things to do in North Shore Oahu and taking a tour is one of them!