Are you visiting Hawaii in February? Keep scrolling to find out where to see cherry blossoms in Hawaii that will take your breath away.
This guide to how to see cherry blossoms in Hawaii was written by Hawaii travel expert Marcie Cheung and contains affiliate links which means if you purchase something from one of my affiliate links, I may earn a small commission that goes back into maintaining this blog.
Planning a vacation to see Hawaii's cherry blossoms?
You picked a great time of year! Cherry blossom season in Hawaii is a big deal to those who know!
The blooming season for these trees is typically around the end of January to the beginning of March. So, if you can make it during that time frame, you're in luck!
Perhaps these beautiful flowering trees hold special meaning to you, or maybe you're up for a new experience. If you plan your vacation to Hawaii just right, you can see cherry blossoms in full bloom.
Seeing cherry blossoms in Hawaii is all about timing. If you can make it during the 2 to 3 weeks that they bloom on the islands, you're in for quite a treat!
So, keep reading for everything you need to know to see cherry blossoms during your next trip to Hawaii.
Want to skip all the planning and just access my detailed Hawaii Itineraries complete with daily schedules, kid-friendly activities, and travel hacks? Click the button below.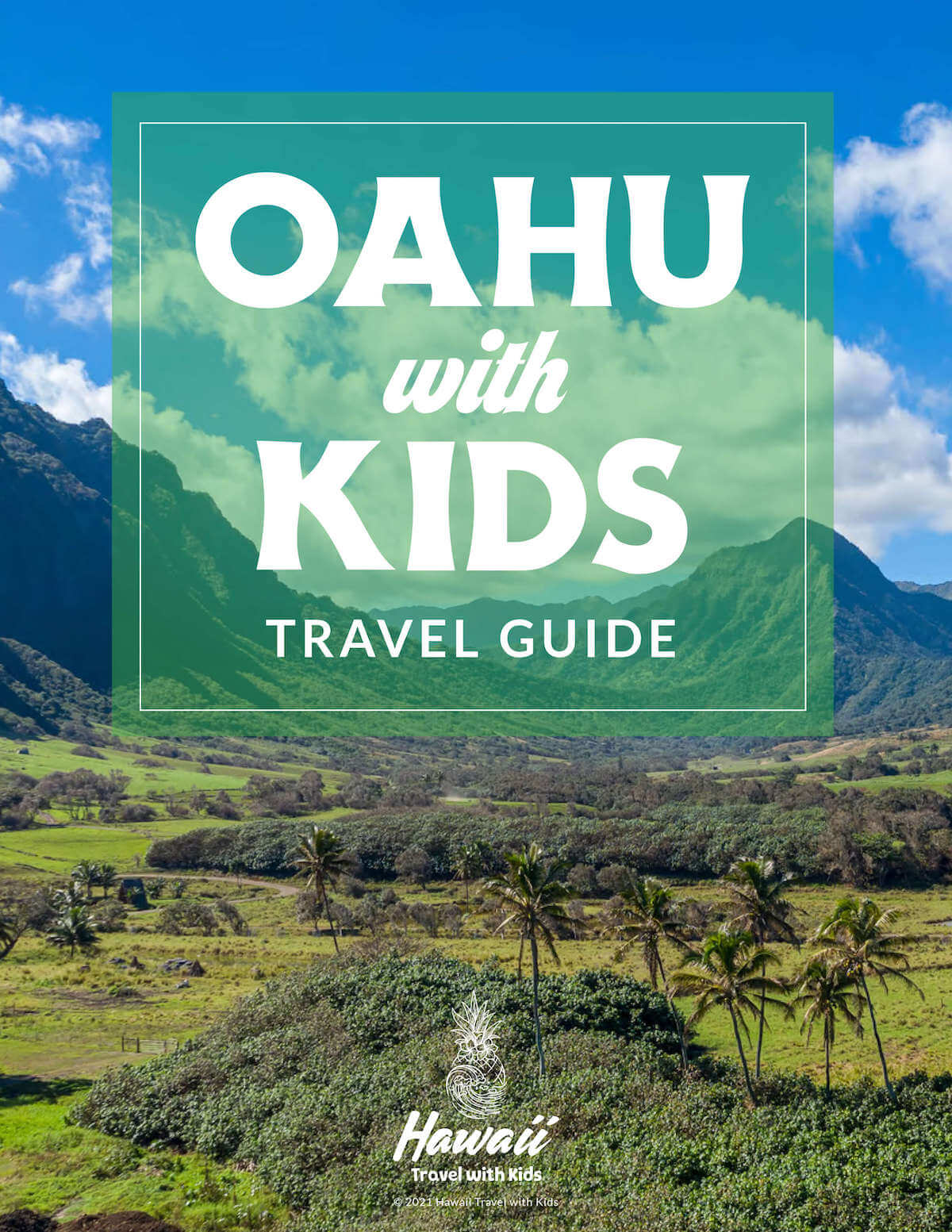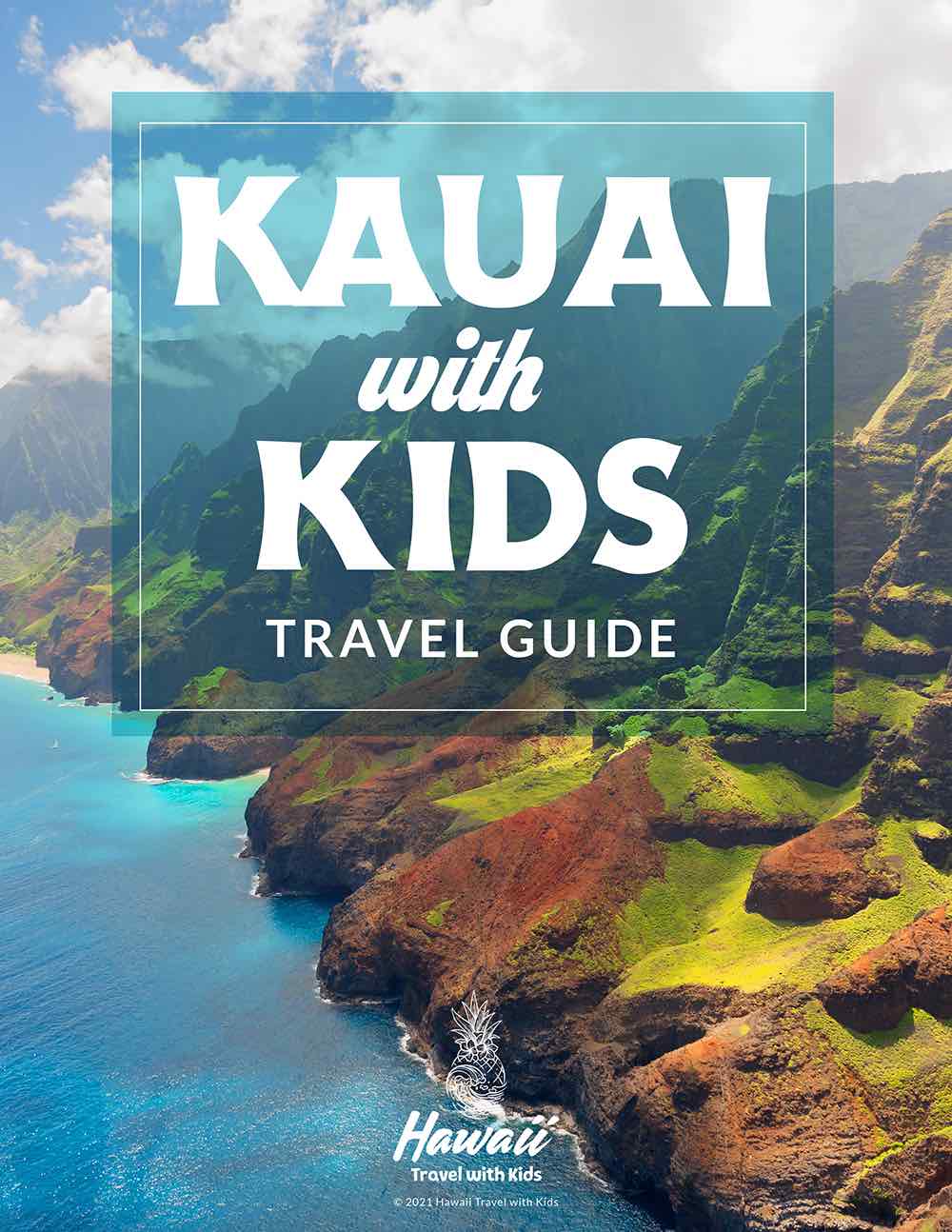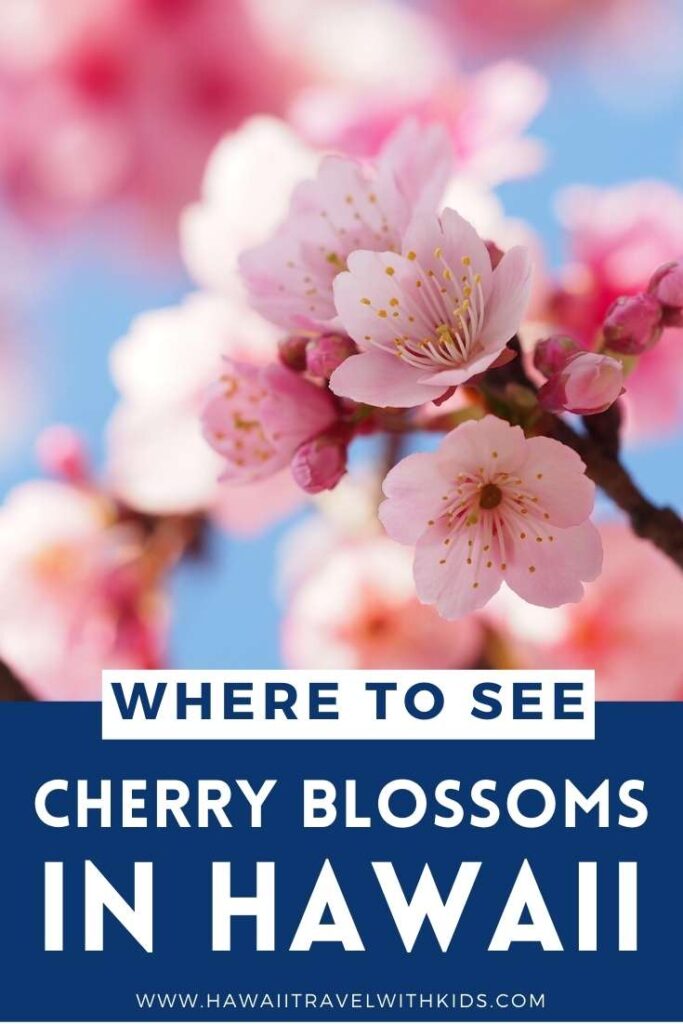 When to See Cherry Blossom Trees in Hawaii
The best time to see cherry blossoms in Hawaii is the beginning of February. They start to bloom in mid-January and are usually completely gone by March.
While there are hundreds of species of cherry blossom trees, they all like cold weather. So, they need a cool climate and 4 distinct seasons to produce early spring blooms.
Hawaii is considered to be a tropical climate, but between the coasts and the mountains, there are actually 10 climates found throughout the islands of Hawaii!
I'll go into more detail about where you can see cherry blossoms on the islands. Basically, they can be found in Waimea on Big Island and Wahiawa on Oahu Island. Both locations are far enough above sea level and meet just the right requirements to grow cherry blossoms in January.
The Special History of Cherry Blossoms in Hawaii
When you investigate the history of this flowering tree, you start to realize why they are so important to a lot of people. Cherry blossom season is closely connected to Japanese culture. In Japan, the flower symbolizes beauty, the fragility of life, and enjoying the good times. The cherry blossom is even Japan's national flower.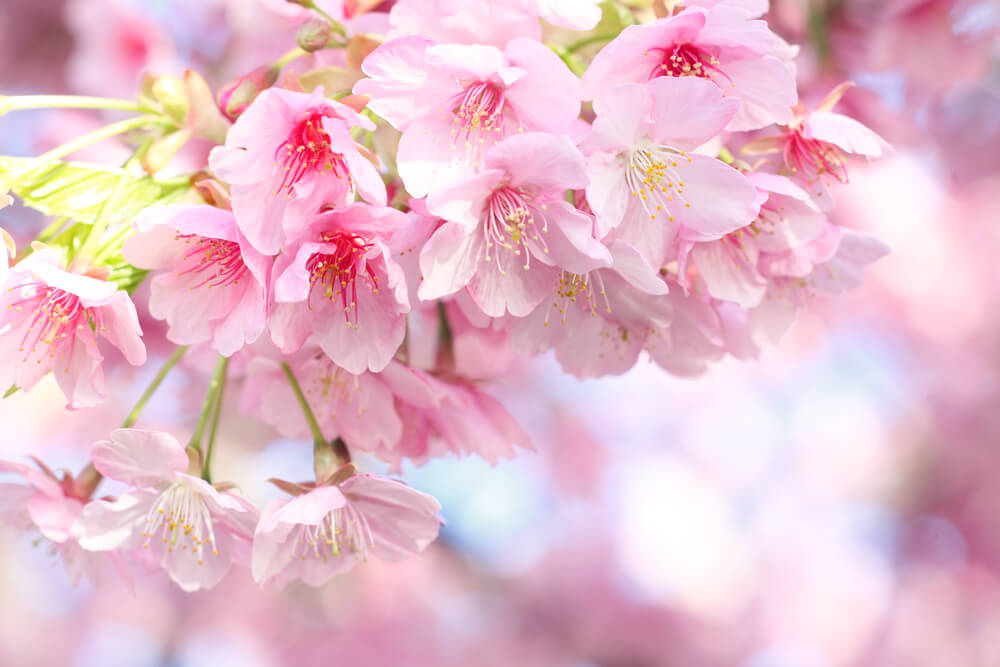 Japanese cherry blossoms, or sakura, have a distinct appearance. The bud has 5 delicate, light pink petals. The closer to the stem you get, the more intense the color usually is. These blossoms grow in clusters that cascade down long, drooping branches.
What makes their blooming so exciting is that they all bloom at once. So you'll see trees filled with billows of pink flowers and pink petals scattered all around!
In Japan, people come from all over the world to see the cherry blossoms in full bloom. They have special viewing parties called hanami. Hanami means "flower viewing" in Japanese.
When you hanami, you join loved ones in parks and have picnics under the trees. You can eat sweet treats and bento box meals on blankets. There's often plum sake and music. These parties will often go on until long after sunset.
Brought to Hawaii as a Token of Friendship with Japan
Historically, the first cherry blossom trees were planted in Wahiawa in 1953. Japanese ambassadors brought seedlings from Okinawa to Hawaii in honor of a man named Fred Makino. He was the founder of the Hawaii Hochi, Hawaii's Japanese newspaper.
Over the years, gardeners propagated seeds from those first trees so they could grow more.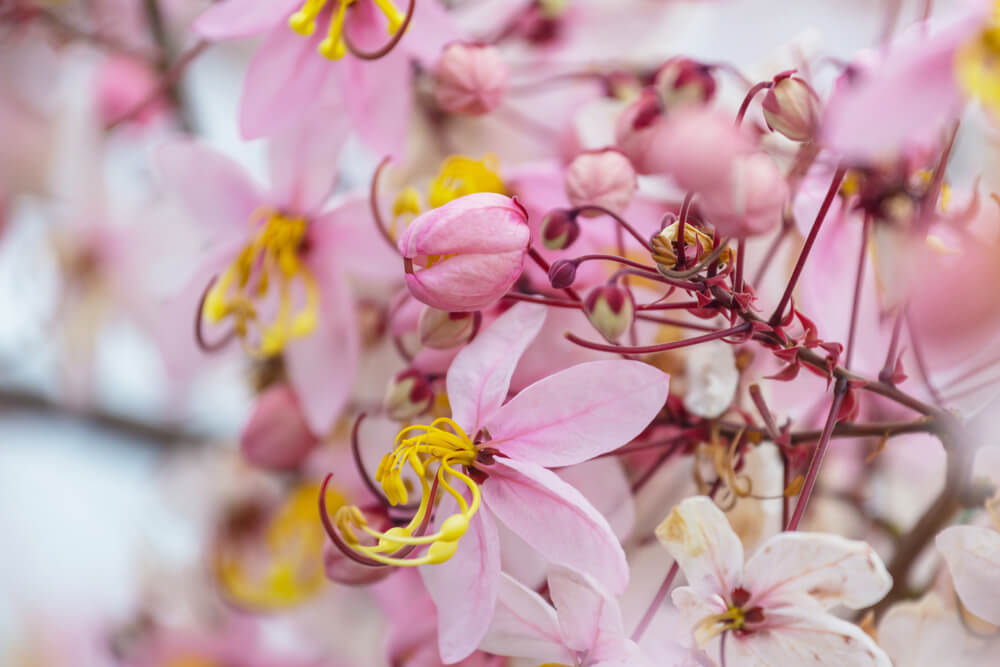 In the 1970s, seeds from the first Formosan cherry blossom trees were given to the local Lions Club in Waimea. In charge of tending the trees, the club planted the seeds along Church Row Park. They did this during a historic visit by Japanese Emperor Hirohito and his wife.
The club dedicated these seeds and their future trees to the Japanese immigrants who made the Hawaiian Islands their new home a century before.
Every year, the Lions Club adds more and more cherry blossom trees to the ones that line streets in Wahiawa and Waimea.
Hawaiian Cherry Blossoms are Not the Same
When it comes to Hawaii cherry blossoms, the blooming season is a nostalgic thing for Japanese people now living on the islands. There are local hanami and festivals. However, because cherry blossoms need cool climates to grow, traditional Japanese cherry blossoms couldn't survive in Hawaii.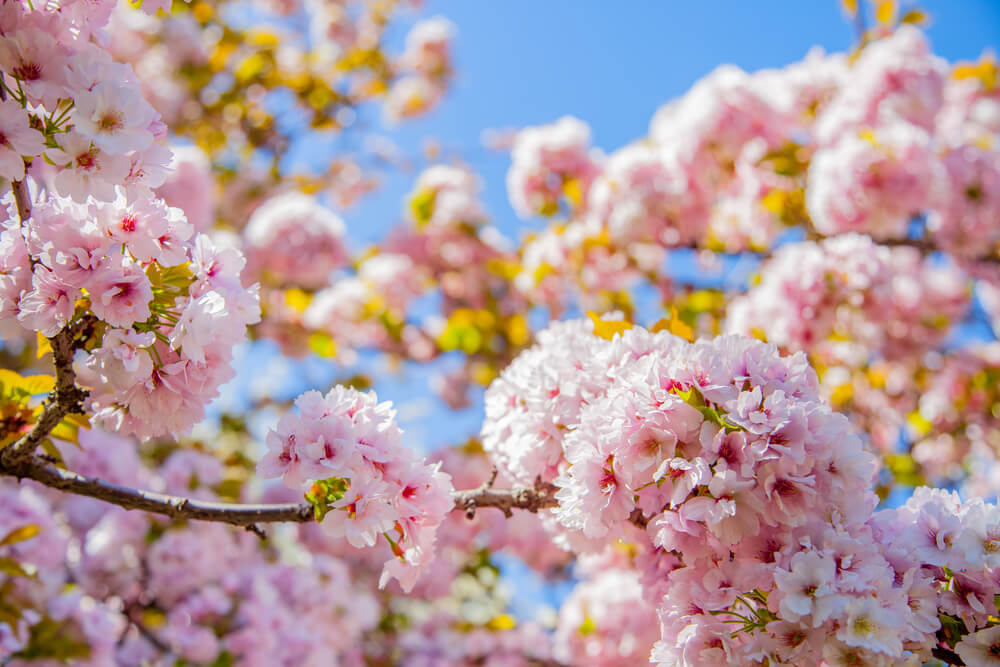 You'll notice that the cherry blossom trees in Hawaii have branches that reach upward. They don't droop or "weep" likethe Japanese species. The blooms also have double petals that are bright pink with a distinctly deep pink center. This variety of cherry blossom, called Formosan cherry, comes from Taiwan. Formosan cherry blossoms tolerate a warmer climate than other species.
While the cherry blossoms in Hawaii are beloved and celebrated, Japanese immigrants know they're not the same as the ones back in Japan. However, a few hardy species of Japanese cherry blossoms have been found that may grow in Hawaii's warm climate. The Hawaii Sakura Foundation is working to introduce them to the islands!
A variety was planted in Manoa that bloomed in February of 2020. The trees survived through February of 2021. However, you'll find that there hasn't been an update on those trees since then. For now, you can enjoy the many beautiful Formosan cherry blossoms to be found in Hawaii.
Where to See Cherry Blossoms in Hawaii
Now I'll tell you all about where you can see cherry blossoms in Hawaii! If you're on the Big Island, head to Waimea. If you're in Oahu, go to Wahiawa. Starting in January, everyone starts preparing for the big cherry blossom bloom that spans both islands!
Keep reading to find out the best way to see the blooms.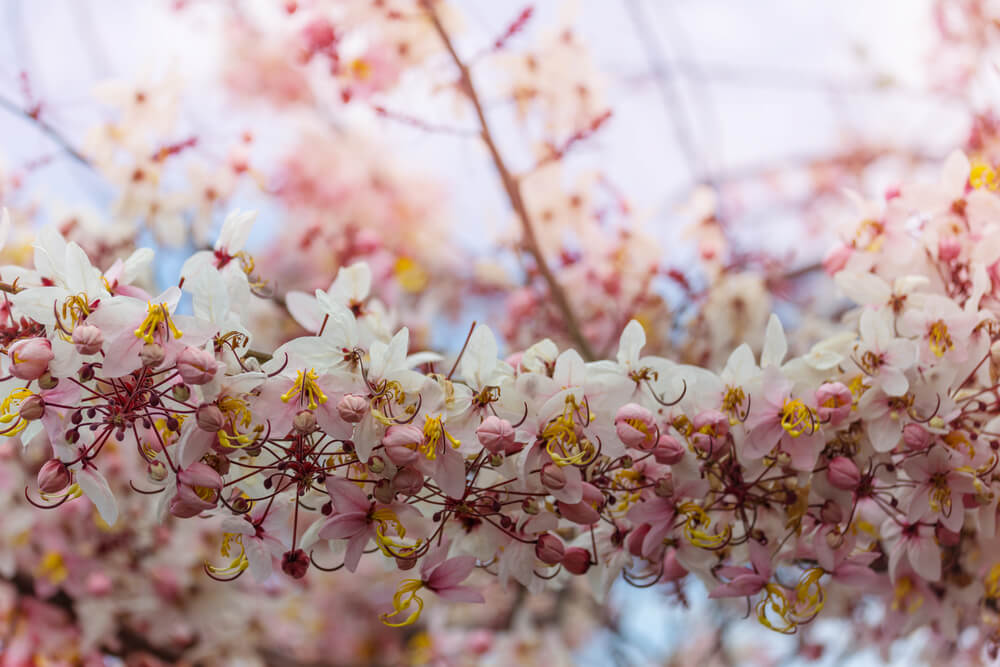 Big Island Cherry Blossoms
For cherry blossoms in Hawaii, head to Waimea in Kohala. You'll see a double row of cherry blossom trees lining the Mamalahoa Highway side of Church Row Park. If you're still not sure if you're there, look for the bright turquoise chapel building!
Waimea's Cherry Blossom Heritage Festival
Church Row Park is where the Cherry Blossom Heritage Festival has been held for almost 30 years. Waimea is usually a sleepy ranch village until the festival is set up, and people come from all over the world!
The biggest event of the year, the festival spans several locations in Waimea that center around Church Row Park. The Parker Ranch Center, that's half a mile down Mamalahoa Highway from the park, is the starting point. Here you'll find craft vendors, a farmers market, and lots of fun demonstrations and activities.
Partake in a traditional tea ceremony, or the kids can learn how to make traditional origami. Attend a sake tasting, or try your hand at mochi pounding! There are performance art demonstrations and a quilting contest.
One major host of the Waimea cherry blossom festival is The Firehouse Gallery. They put on an annual Cherry Blossom Art Exhibition representing over 2 dozen local artists selling cherry blossom-themed art.
Cherry Blossom Trees in Oahu
Wahiawa off H-2 in Central Oahu is home to over 75 cherry blossom trees. This plateau valley between the volcanos has the perfect conditions to be home to Formosan cherry blossoms. Walk or drive down either road between N Cane Street and Uuku Street to see cherry blossoms that locals continue to propagate and grow in Wahiawa.
Cherry blossoms line both California Avenue and Glen Avenue, which largely border the Wahiawa Botanical Garden. These trees were among the original Okinawa seedlings planted in the 1950s. The Wahiawa cherry blossoms make up the largest group of cherry blossoms in Hawaii.
Sakura Matsuri
Attend Wahiawa's Sakura Matsuri, which translates to Cherry Blossom Festival. It's held in the evening during the last weekend of January. The Wahiawa Hongwanji Mission on California Avenue hosts the event.
There are food and drinks, games, door prizes, and cherry blossom sapling giveaways. The local high school performs traditional Japanese songs and dances. Donations are encouraged and are returned to the mission to support their endeavors.
Sakura Safari
The Sakura Safari is a trolley tour that meets you at Wahiawa Ryusenji Soto Mission on California Avenue and takes you on a 90-minute tour through Wahiawa. If you're visiting Oahu the first weekend in February, consider reserving tickets for this tour well in advance.
The trolley leaves from the mission at 9 AM, 11 AM, and 1 PM. There are a limited number of seats for this popular tour. You pay a $20 fee per person when you make reservations. They also offer a bento box for an additional fee. While the tour has no website, you can email Rene Mansho at [email protected] for tickets.
Honolulu's Cherry Blossom Festival
The main Hawaii cherry blossom festival is the annual Cherry Blossom Festival that's held in Honolulu. It's been going strong since the first one in 1953, coinciding with the arrival of the first cherry blossoms in Hawaii.
The festival begins in January when they announce the Cherry Blossom court nominees. This pageant is part of a greater endeavor to help young Hawaiians learn about their Japanese heritage.
In March, the festival culminates with the Cherry Blossom Festival Ball, where the queen and her court are presented. Anyone can attend the ball. The queen and her court make public appearances throughout the rest of the year. They take part in caring for the trees, besides also participating in other community events and activities.
Besides the queen pageant, you can find cultural exhibits throughout Honolulu from January through March. Malls often host cherry blossom-themed art displays, fashion shows, and more.
School-aged children can enter a Cherry Blossom Festival Haiku Art Contest. The winner receives recognition and a cash award. The festival also hosts Japanese cherry blossom festival pageant contestants from Japan each year.
FAQs about Seeing Cherry Blossoms in Hawaii
Where are the best places to see cherry blossoms in Hawaii?
Currently, the only places to see cherry blossoms in Hawaii are in Waimea and Wahiawa. These are the only areas where the climate is cool enough to support cherry blossom trees.
Is Sakura the same as cherry blossom?
Sakura is simply the Japanese name for Cherry Blossom. This includes all species of the tree.
Do cherry blossom trees produce cherries?
Only the species Prunus avium and Prunus cerasus produce edible fruit. Most wild cherry blossoms produce fruit that's not edible. The cherry blossoms in Hawaii don't produce any fruit.
How can I attend a hanami?
You can create your own hanami any time cherry blossoms are in bloom! You'll often find families setting up blankets in Church Row Park. Just observe Hanami etiquette: make sure to pick up all your garbage when you leave. Also, don't jostle the trees or pick the flowers. However, you're welcome to take as many pictures of them as you like!
What month is best to see cherry blossoms?
In Hawaii, the cherry trees will blossom late January to early March. So if you go during the month of February, you should see the beautiful cherry blossoms and flowers on the cherry trees!
What is the cherry blossom festival in Hawaii?
The cherry blossom festival in Hawaii takes place on Oahu island. It is held to celebrate Japanese culture and the young women with Japanese ancestry.
You Can See Cherry Blossoms in Hawaii
Did you know about the cherry blossoms in Hawaii and their history? You can see the trees from January through March by heading to the Big Island or to Oahu. There are festivals and events in Waimea, Wahiawa, and Honolulu at the peak of the blooms, usually around the beginning of March.
With a little planning ahead, you and your family can create your own hanami under the trees or enjoy local cultural events! Take part in annual traditions on your vacation to the islands and enjoy unique experiences.