Looking for a super easy dessert with crushed pineapple and Cool Whip? Keep scrolling to find out how to make this Strawberry Pineapple Fluff Salad!
This strawberry pineapple cool whip salad recipe contains affiliate links which means if you purchase something from one of my affiliate links, I may earn a small commission that goes back into maintaining this blog.
I don't know about you, but my family is always down for Cool Whip desserts with pineapple any time of the year.
These pineapple marshmallow desserts go great with holiday dinners, potlucks, and summer barbecues.
Today, I'm sharing this super simple strawberry pineapple fluff dessert recipe that is always a slam dunk for any occasion.
The best part about this strawberry fluff recipe with pineapple is that it's so easy to make, your kids can probably do it all on their own!
Find out my favorite Hawaii dessert recipes!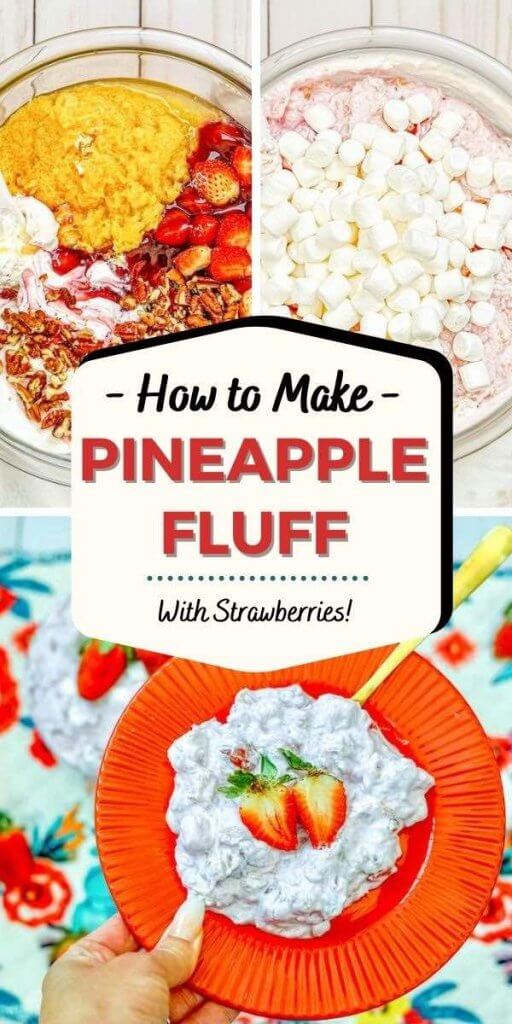 How to Make Strawberry Pineapple Cool Whip Salad
Strawberry Pineapple Fluff Ingredients
Strawberry Pineapple Fluff Recipe
Take your strawberries and chop them into small pieces saving a few full sized strawberries for garnish later.
In a large mixing bowl combine all ingredients besides the garnish strawberries.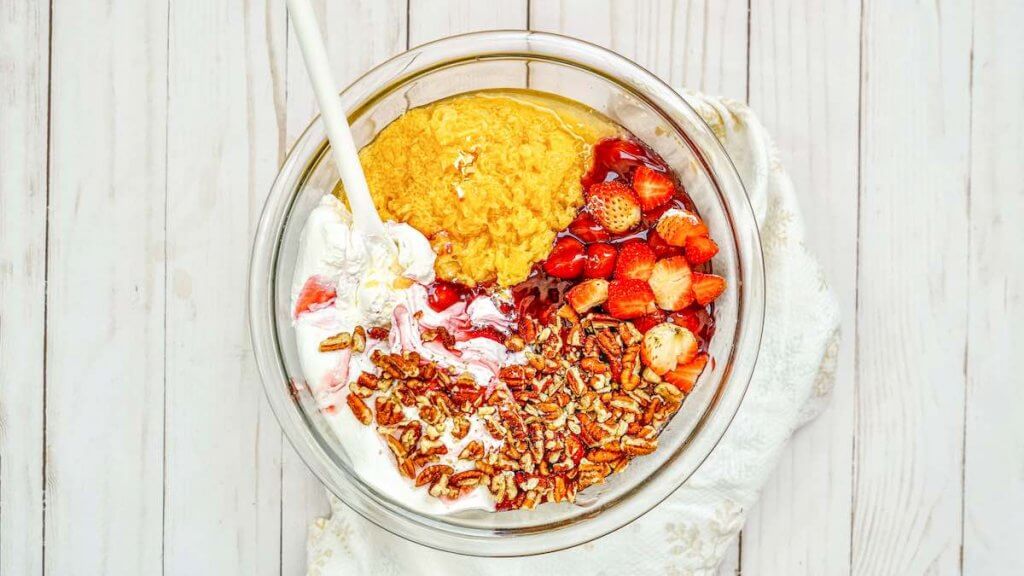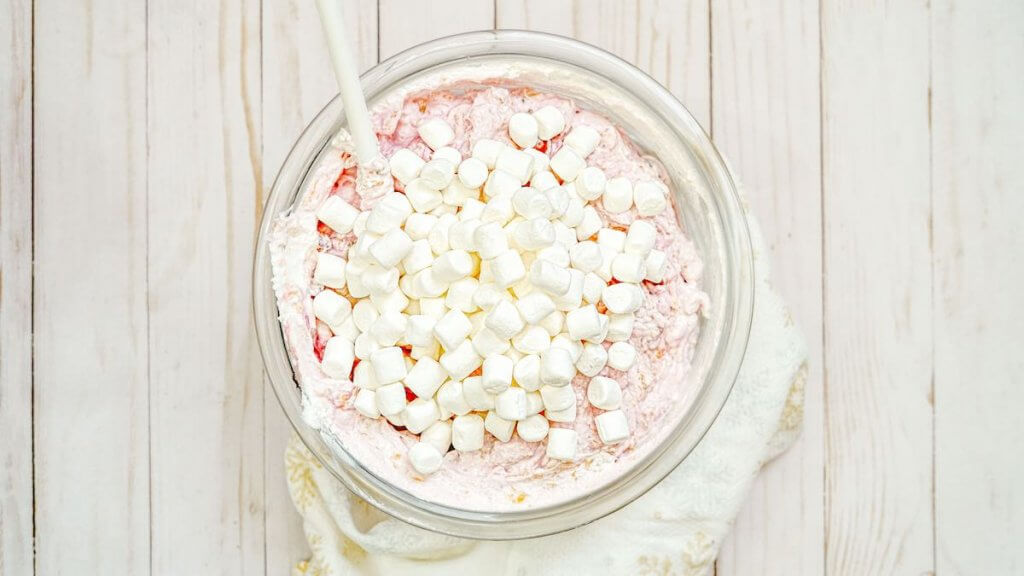 Place in the refrigerator for 1-2 hours.
Garnish with strawberries before serving.