Planning a trip to Kauai and want to get awesome Kauai family photos? Keep scrolling to find out how to book affordable Kauai photographers for your vacation!
This post about affordable Kauai photographers and how to take Kauai family photos contains affiliate links which means if you purchase something from one of my affiliate links, I may earn a small commission that goes back into maintaining this blog.
One of my favorite souvenirs from Hawaii are professional vacation photos. They are always worth the investment, and they're something I treasure long after the trip is over.
I recently went to Kauai with my family, so we had a photography session done at Hanalei Bay on one of those beautiful sunsets that Hawaii has in abundance (yes, please!)
And when you add in this gorgeous backdrop, it's just an unbeatable combination! It's perfect for Kauai photography!
So as soon as I got back from our big vacation – which was amazing, by the way- all I wanted to do was share some tips for how you can get your own awesome photo ops while visiting these islands too.
Start scrolling down below if you want more details about where to find cheap Kauai Hawaii photographers who take such fun Hawaii family photos!
Don't want to scroll? Click HERE for $25 off a Flytographer photoshoot!
Don't have time to read a bunch of Hawaii blog posts and reviews? Here are some of our top picks for visiting Kauai.
Popular Kauai Tours/Activities
Favorite Kauai Resorts/Hotels
Grand Hyatt Kauai (this Poipu resort has a luxurious pool area, romantic restaurants, and a stunning ocean view)
Koloa Landing Resort (this is a luxury resort with an amazing pool area and truly spacious rooms)
Royal Sonesta Kauai (we LOVE the pool here because it's the largest one in Hawaii)
Want to Rent a Car in Hawaii?
One of the best places to rent a car in Hawaii is Discount Hawaii Car Rental because they get the best rates from top national companies like Alamo, Dollar, Thrifty, Avis, Enterprise, Budget, and Payless.
Want to skip all the planning and just access my detailed Kauai Itinerary complete with daily schedules, kid-friendly activities, and travel hacks? Click the button below.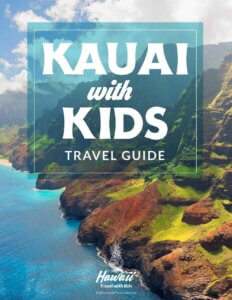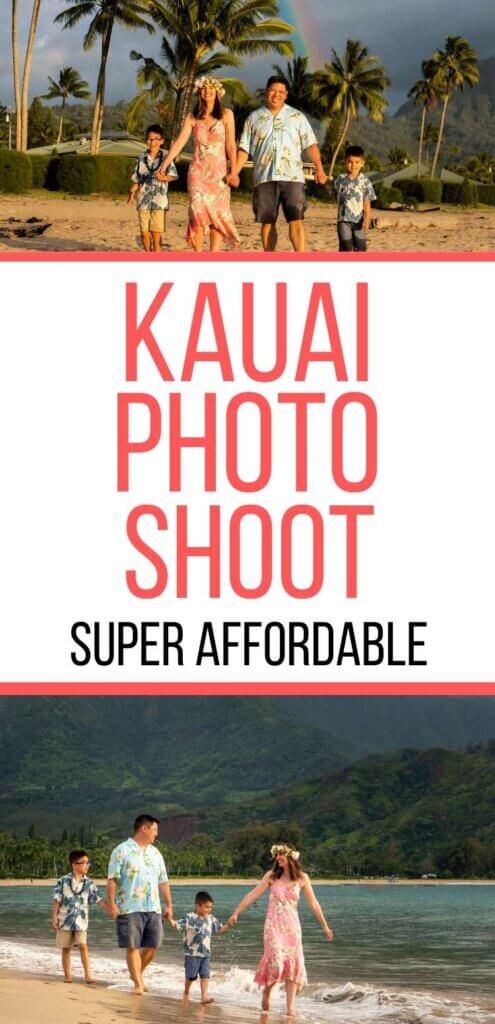 Why are Kauai Vacation Photos Important?
When I think about some of the cool trips that I've taken, sometimes it feels like a blur. There are so many incredible things to do on Kauai!
One thing is for sure, though: when you take photos while vacationing here in Hawaii and go through them later, specific memories will flood your senses.
For me personally, one memory stands out more than any other- hearing the sound of ocean waves crashing against my feet as they meet with sand at Hanalei Bay.
It was an investment worth every penny because now those moments from our Hanalei family photo shoot live forever when looking back at all these great pics from this trip!
I want to look back and see the great times I had with my kids when they were little in photos. And not just selfies, but pictures of us all together so that no matter what happens tomorrow, we can always remember how much fun it was being a family.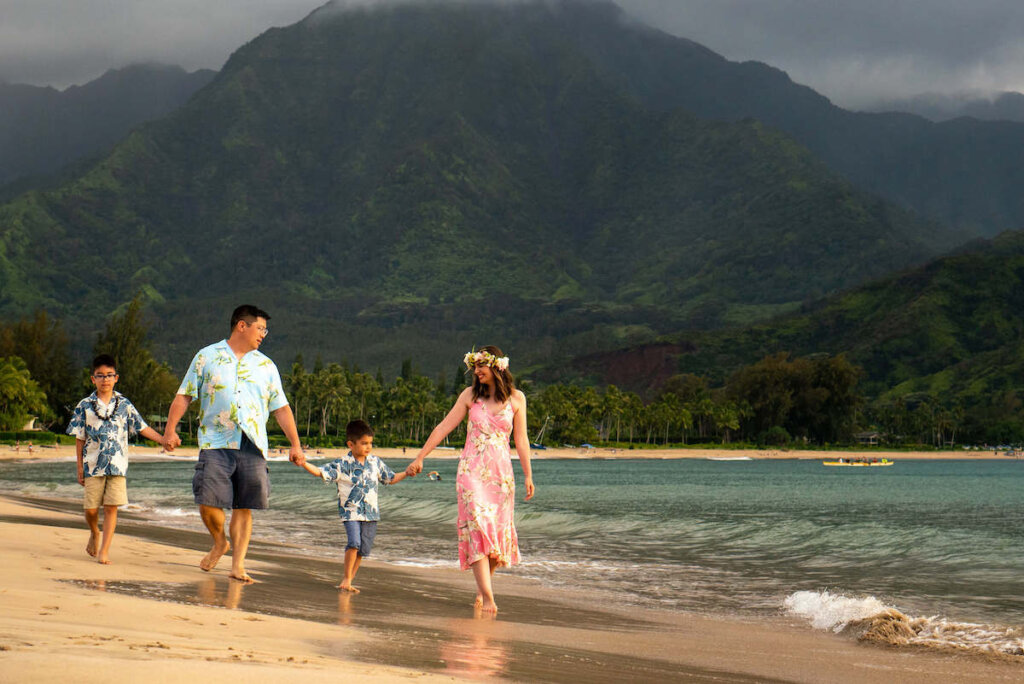 Why You Should Hire a Hawaii Vacation Photographer in Kauai
In the past few years, I've learned how to outsource to save myself time and stress.
In the past, I had my husband do photography for me, which meant he was lugging around heavy equipment at every family event or vacation we went on. And sometimes he'd forget to take photos of our kids!
That being said, it wasn't until recently that I decided to start hiring a professional photographer when going on vacations with our family as well in order to make everyone happy and capture those memories – because they'll be gone before you know it!
Personally, if there are fun attractions nearby where shoots can take place, then this is what I look for first – usually somewhere within walking distance from an attraction so no one tires out too fast.
Hiring a vacation photographer is like hiring your travel buddy.
You'll come home with memories that can't be captured on the fly, and you won't have to stop every five minutes just for photos because our photographers block out time specifically so we don't miss any of those experiences, too!
My kids love knowing they only need to be "camera-ready" for a short time. It's less stressful for everyone. But, there are 4 other cool benefits I want to talk about why you should do family pictures in Kauai. Check out the latest prices and more details.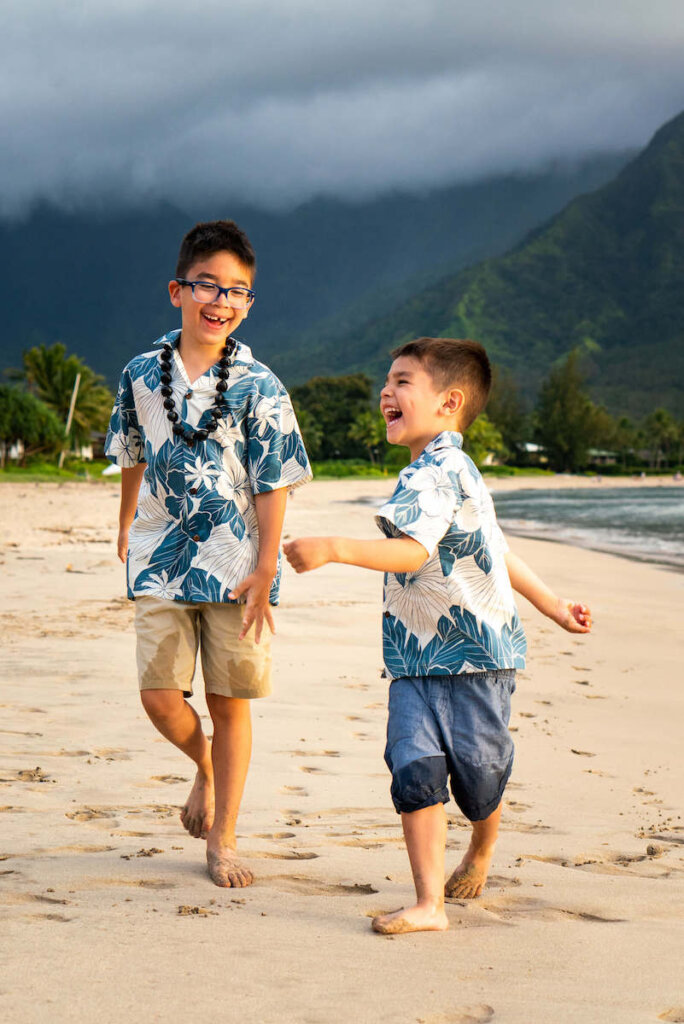 1. SECRET INSIDER TIPS
No one knows the best places to take photos better than a local photographer! That makes sense, right?
Luckily for you, Kauai, Hawaii, is home to some of the most stunning photography spots in all of America.
A skilled and knowledgeable Kauai resident will know just about every spot that's perfect for your photo exterior needs: great angles, beautiful lighting, interesting backgrounds; it doesn't matter what they need because there are plenty of options.
And if you have any questions or would like tips on other cool locations around town (or elsewhere), don't hesitate to ask them; they're happy to help out their visitors from afar.
The coolest thing about taking pictures while vacationing through Kauai, Hawaii is having access to an entire world of outdoor shots and beautifully edited photographs to cherish forever from this beautiful island of Kauai.
2. POSING HELP
A good Kauai photographer will help you find ways to pose your body that are super flattering. I mean, they want you to like the photos!
They can place you in the perfect spot for the best lighting and adjust your head and arms in different positions until it looks right on camera.
Your photographer has probably photographed many people at this location before, so he or she should have lots of posing ideas as well as tricks from years past that work great with a new set of stunning images every time around.
A good vacation photographer knows how important looking attractive is during their shoots- which means not only finding a natural expression but also being posed correctly according to whatever light source there is available on this beautiful island (which helps prevent weird shadows).
3. CAN LEAVE YOUR GEAR AT HOME
Another reason why hiring a vacation photographer is a smart idea is that you won't have to lug all your camera gear around.
My husband usually does our travel photography, but he carries the world's heaviest backpack with his fancy camera and several lenses. He doesn't want it in our rental car, so that means just one more thing we need to carry everywhere we go on trips!
Plus, if you are traveling with kids (like us), they're probably already hauling enough stuff anyway; I'm always trying to lighten their load whenever possible – mentally as well as physically when possible too. It also helps my mental burden by not having them worry about getting the perfect 'Instagram shot.'
4. THEY ARE FUN + EASY!
Vacation photo shoots are the best part of any vacation, in my opinion. It's always a fun activity, and it's like an adventure that I get to share with other people on the trip – which makes for some awesome memories!
What's great about these photos, too, is they can serve as your souvenir once you return home: something special for your kids when they grow up years later. That is a big reason why I love our Kauai family photography shoots.
What's great is that your vacation photographer is in charge, and you can just follow their lead while taking in all the gorgeous Kauai scenery!
Kauai has some of my favorite food recommendations – so if they tell me to order this dish, then it must be amazing for sure!! We also get tips about other spots around town from these awesome people who are locals too – places with street art or super cute cafes, which sound perfect!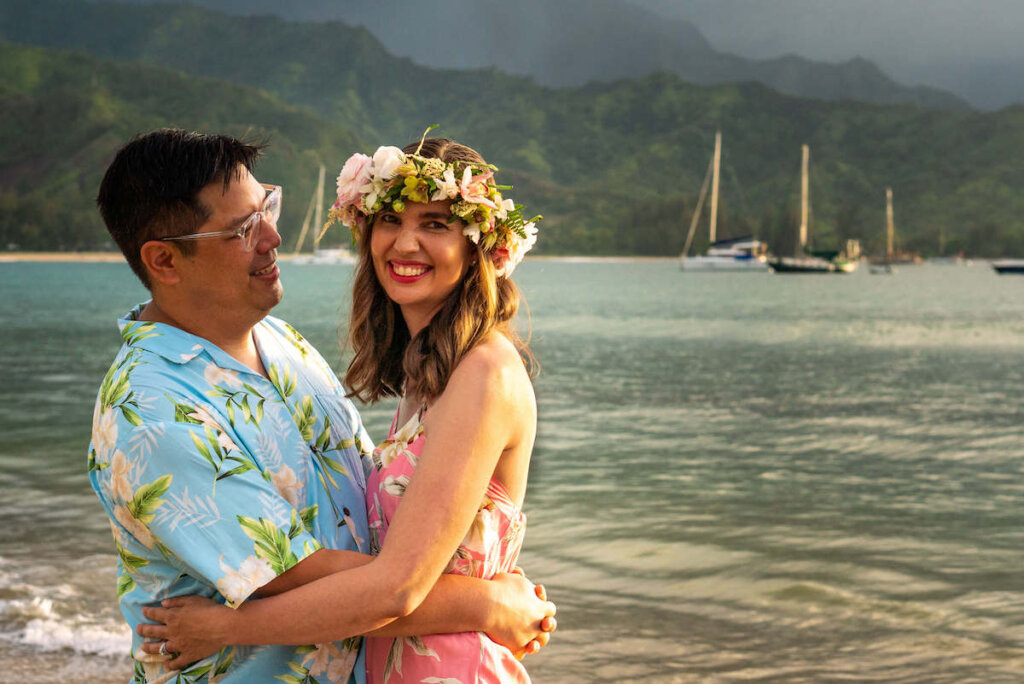 How to Book Affordable Kauai Photographers
While we've used a lot of different vacation photographers throughout the years, some of my most memorable experiences have been through Flytographer.
Basically, it's a concierge vacation photography website where you can find photographers almost anywhere in the world, including Kauai. Actually, they have tons of photographers in Hawaii. Find the best prices here.
Flytographer makes it easy to choose the perfect Kauai family photographer. You can find out all about their photography style, favorite places to take photos, and even scroll through their online portfolio before you book your shoot!
And Flytographer's booking process is simple and quick — just pick your preferred dates with a click of a button.
They will then check availability for you so that there's no stress involved in selecting an available date or time slot when they get back to you with more information on what works best for them!
What I love most about Flytographer is that they are FAST! We sometimes receive our photos before the end of our trip! I love looking at them on our flight home.
Plus, there are plenty of great Flytographer Kauai photographers to choose from too!
They do an amazing job of capturing the moments perfectly, especially on the island of Kauai.
Here are a few of their photography services:
Kauai elopement photographer
Kauai engagement photographer
Kauai maternity photographer
Kauai couples photography
Kauai proposal photographer
Kauai wedding photographers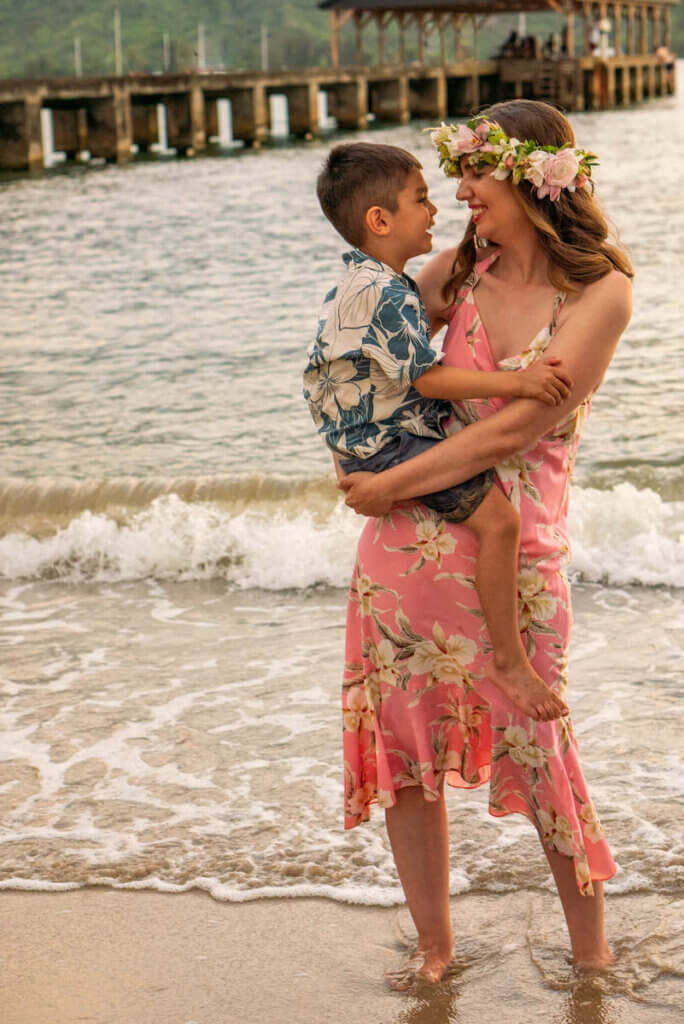 What to Wear for Kauai Family Photos
Of course, you can wear whatever you like for your Hawaii family photos. But, I know some people like to get ideas, so I'm listing a few options to add to your Kauai packing list to make your photos pop.
Aloha Wear
I'm sure you've seen the photos of friends or family who have donned Aloha shirts and Hawaiian dresses for their professional portraits.
It's a timeless look that never goes out of style, but it can be pretty pricey to outfit everyone in these outfits every time you want new photos!
Luckily there are plenty of affordable options if you're on Kauai looking for something fun to wear at your shoot – check with Amazon, Ross, Walmart, or Target first before buying from high-end designers like Reyn Spooner.
Maxi Dresses
If the Aloha style isn't quite your thing, you can always choose a nice maxi dress.
It looks great to have some members of your family wear print Hawaiian dresses or shirts while others in the pictures are wearing solid colors that coordinate well.
A similar option is to go for an airy skirt, like a flowy maxi one, that will add movement and flair when photographed against winds or blowing leaves!
Same Color
Aloha shirts are great, but if they're not your style, then you should consider wearing the same color as family members. Wearing all white (or light colors) can look awesome against the tropical background on the island of Kauai!
You can also have each member of your family wear different shades or colors to make their clothes match and be cohesive. Or why not choose an awesome theme like a pastel rainbow?
Hawaiian Flower Crowns (Lei Po'o)
The Hawaiian flower crowns, called haku lei or lei po'o are a staple of any photoshoot in the last couple of years.
They have been around for ages, but people all over Instagram and other social media sites are grabbing them up to wear during their photoshoots.
With so many places on Kauai where you can order these beautiful flowers with little trouble from your phone (or computer), there is hardly any excuse not to get one!
After your photoshoot, keep it in the fridge. Just put a wet paper towel over top or slip it in a plastic bag so it stays fresh – the perfect way to wear the flowers another day (or two)!
You will definitely want one for your Kauai engagement photos!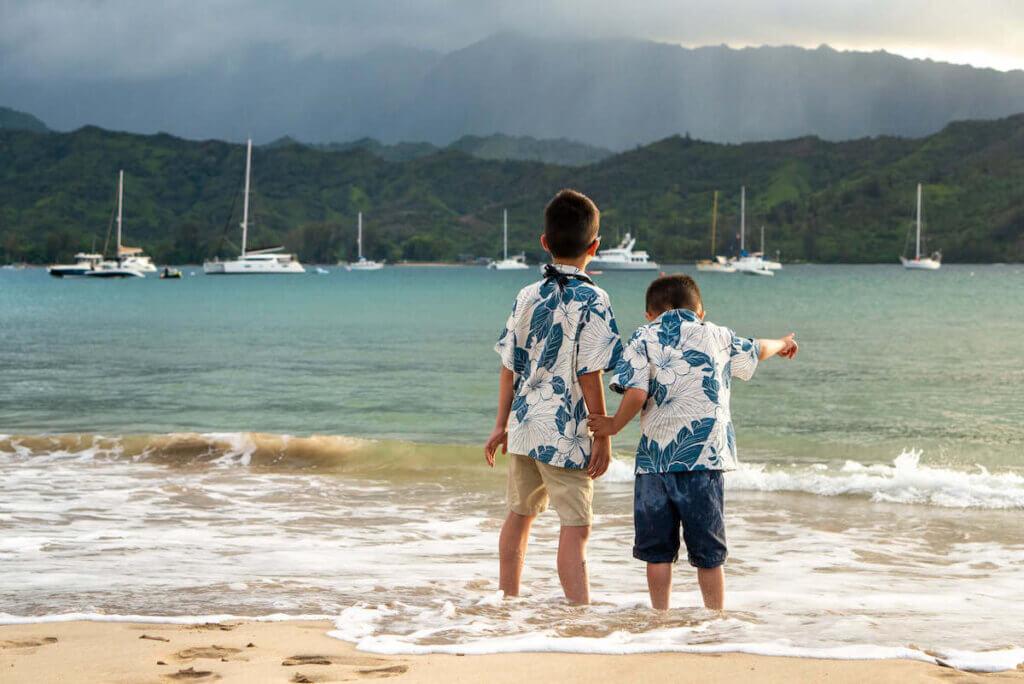 5 Tips for Getting Awesome Hawaii Family Pictures
1. DO YOUR HAIR AND MAKEUP
Do you know when you see that washed-out, natural-looking selfie? It's not just the lighting and photo editing. All of those selfies on social media can make us all look a little bit older than we are.
That's why I've started wearing full makeup for my photos (foundation, lipstick, mascara) to give me more color in pictures — it also makes me feel like myself again!
I never realized it before, but years ago, I used to have my hair pulled back in a ponytail or bun without realizing that this can look weird in photos.
When getting ready for pictures, I usually pack some essential items like flat irons and curling wands so that whether you wear your hair down with curls all day long or let loose after the shoot is done- there will always be an option perfect for every occasion! I'm pretty obsessed with this curling wand.
Another option is to wear your hair in a bun throughout the day and then let it down for your photos. It usually produces beachy waves that look effortless and chic.
If you really want to look amazing (or it's a special occasion), go and get your hair and makeup professionally done at a local spa or salon.
I used to think that was a bit over-the-top until I did it for a Kauai Jungle Tub photo shoot, and the results were fabulous!
2. WATCH POSING VIDEOS
When people take photos of me, I never know what to do with my hands because I feel so awkward. In every photo, they end up doing the same thing over and over again- resulting in pictures that aren't at all how we pictured it would be.
That was disappointing for me until a friend suggested watching posing videos on YouTube to help us figure out an easy pose that still looks natural yet pulled together!
This is one of my favorite posing videos because it breaks down a few easy poses that anyone can do.
Watching how-to pose videos has helped me figure out what to do with my hands, where to look, and how many ways there are to flatter your body.
Not only that, but you can get ideas on interacting cutely with kids, which will be adorable in pictures.
3. GET PHOTOS WITH YOUR PARTNER
One of the things I notice most about doing family photography on vacation is that we usually get a lot of full family portraits or photos just of the kids. We rarely get "couple" photos.
So, now I've made it a point to let our photographers know that I want to make sure to get a few couple shots. These usually end up being some of my favorite ones.
And when you think about it, this might be your best chance of getting any photos with your partner during your entire trip.
4. COME UP WITH A SHOT LIST
One of the most important things that you can do for your photographer is to communicate what type of photography style and interactions with other family members or friends are desired.
I've found it really helpful, especially when doing multi-generational vacations, to think about any combinations you want to make sure happen (especially if they might not come out naturally in a photo).
Scrolling through an Instagram page or visiting their portfolio should give some great ideas for poses and creative shots.
5. USE PROPS
One last tip for getting the best Kauai family photos is to include props.
Kids tend to relax a bit when they are holding something or doing an activity. It helps avoid the awkward "cheese" face so many kids pull as they get older, and it's also a good way of having them participate in making their own memories!
Some ideas include ukuleles, surfboards, fresh flower leis (which you can make yourself), beach balls, and signs made out of cardboard that say things like "I love my mom" or whatever your heart desires.
Oh, and food always works!
Usually, we bribe our kids with a special treat at the end of the photoshoots. And we give it to them right at the end.
You could do ice cream cones, shave ice, popsicles, fancy drinks, etc., depending on where you are taking photos. These make some of my favorite photos of my kids!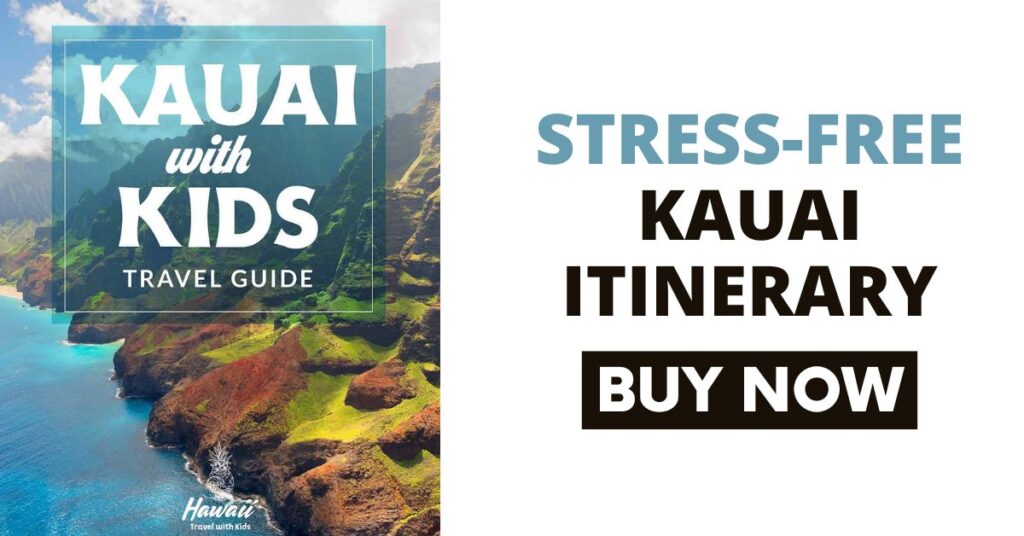 Best Kauai Photographers FAQs
When should I book my Kauai photographer?
Once you have a basic idea of your Kauai itinerary, it's important to book the photo session. Ideally, schedule this for one of the first few days of your trip so that people don't show up with sunburns, or if it starts raining, you can reschedule without any problem.
How long of a photoshoot should I book?
A 60-minute photoshoot with a Hawaii family photographer works best for families with kids. That way, there's enough time in case of meltdowns or emergencies but not enough time for them to get too bored before it's over. If you are doing multi-generational Hawaii family portraits with large groups, they recommend 90 minutes so that the photographer can capture all those special moments and still have plenty of extra footage if anything goes wrong!
Do you need to tip a photographer?
Yes, it's customary to tip your photographer in Hawaii. You can do a cash tip at the time of your Kauai family photography shoot.
How much is a photoshoot in Hawaii?
This all really depends on the photographers on Kauai you book with. It also depends on the photo packages you choose and if you are getting engagement photos, wedding photography, or Kauai family portraits.
Photography in Kauai Wrap Up
Get your Kauai family photos taken by one of the best photographers on the island.
Check out our list of recommended photographers in Kauai Hawaii, and book a shoot with them today! You can also get some Hawaii Instagram caption ideas or cute Hawaii quotes.
Remember to wear colors that pop so you can have an awesome photo session in Hawaii. Make sure to follow these tips for getting perfect pictures, too!
Now get ready for some fun in paradise – it's time to start looking at those cute kiddos again and plan how they'll look when they're standing next to that iconic Hawaiian landmark, at the beach, or lagoon.
Check out these awesome Kauai family photographers! Click HERE for $25 off a Flytographer photoshoot!