Want to know where to stay in Maui but want to avoid big resorts? Scroll to find out some of the best boutique hotels in Maui that are perfect for a relaxing family vacation.
This post about the best Maui boutique hotels was written by Hawaii travel expert Marcie Cheung and contains affiliate links which means if you purchase something from one of my affiliate links, I may earn a small commission that goes back into maintaining this blog.
When traveling in 2023, travelers can choose different means of accommodation. There are the classic choices, such as the chain hotels, and the more modern choices, like Airbnbs or VRBOs.
There is a great middle-ground option, though: boutique hotels.
The rise of boutique hotels can be traced back to the early 1980s and has later grown into pop culture in the form of cameos in different movies and sitcoms.
For a period in the early 2000s, opening up boutique or independent hotels seemed like such a romantic idea. (See Gilmore Girls or Nights in Rodanthe).
Boutique hotels have survived for the very reason that they are personal and intimate. Chain hotels have a tendency to be generic, making traveling less amorous and more predictable.
Where chain hotels offer predictability and stability, boutique hotels offer excitement and adventure. It is also important to note that boutique hotels make traveling feel more local.
We've put together a list of the best boutique hotels in Maui, Hawaii. We've included their locations, their highlights, and even their possible drawbacks.
Don't have time to read a bunch of Hawaii blog posts and reviews? Here are some of our top picks for visiting Maui.
Popular Maui Tours/Activities
Favorite Maui Resorts/Hotels
Andaz Maui (this is a luxury resort with the best luau on Maui)
Honua Kai Resort & Spa (this is one of our personal favorites because there are tons of pools and there are condo options)
Want to Rent a Car in Hawaii?
One of the best places to rent a car in Hawaii is Discount Hawaii Car Rental because they get the best rates from top national companies like Alamo, Dollar, Thrifty, Avis, Enterprise, Budget, and Payless.
Want to skip all the planning and just access my detailed Maui Itinerary complete with daily schedules, kid-friendly activities, and travel hacks? Click the button below.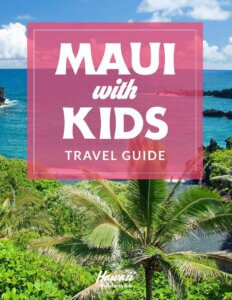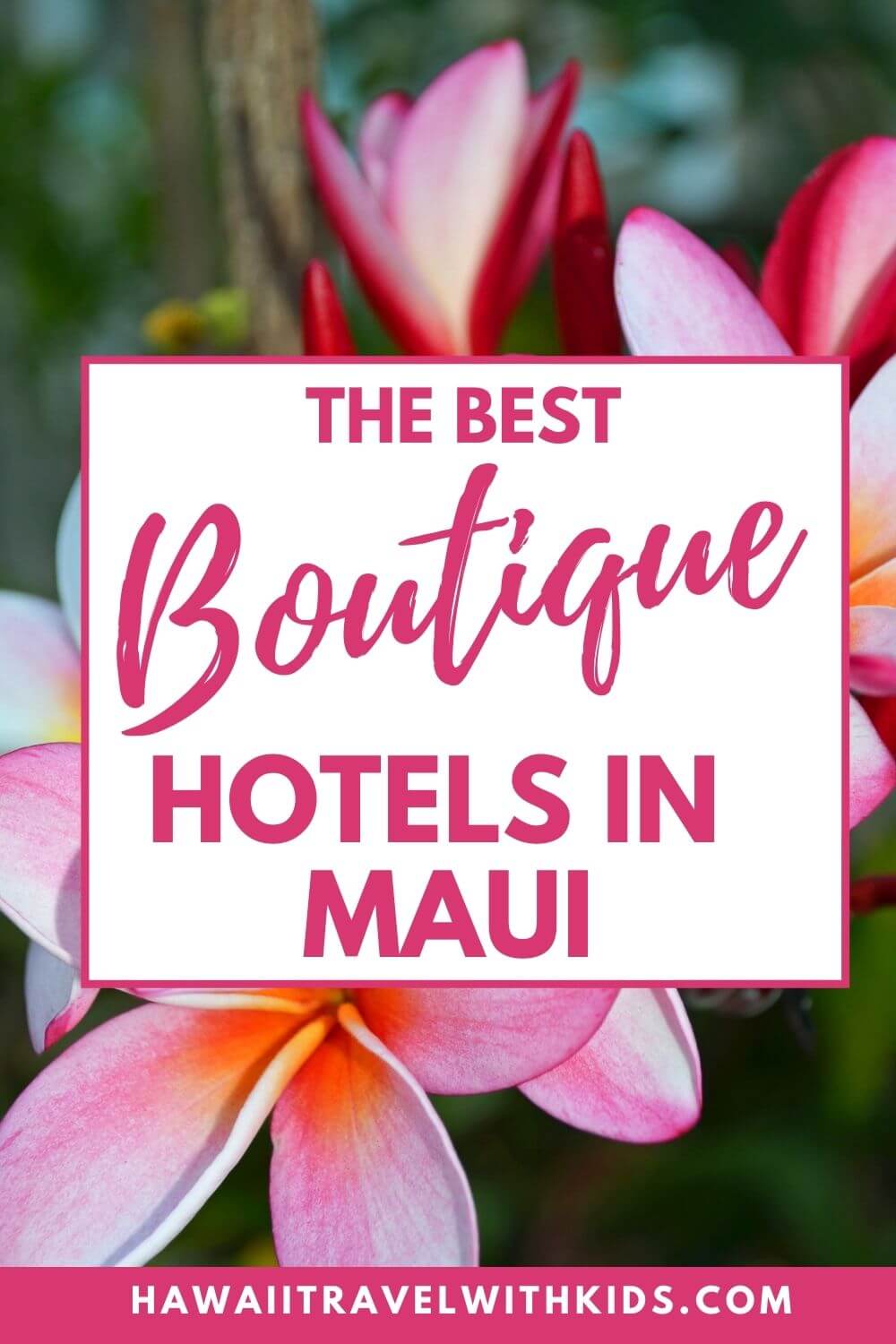 10 Incredible Maui Boutique Hotels Worth Checking Out
There are lots of quiet places to stay on Maui. Here are a few top picks for boutique hotels on Maui worth checking out!
1. The Paia Inn Maui
The Paia Inn is described as European in its intimacy, Asian in aesthetic, and Hawaiian in its geniality by Hawaiian Airlines.
It is located on the North Shore of Maui and is nothing short of beautiful. The entirety of the hotel feels culturally chic and creative. Check out the latest prices and more details.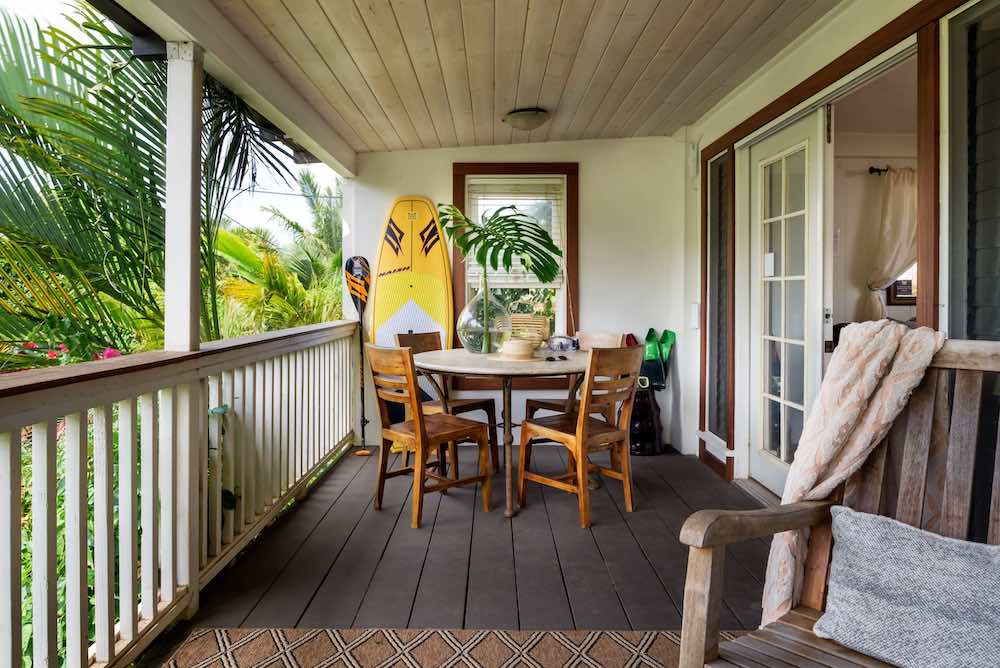 The interior and furniture feel personally curated, the location is ideal, and, best of all, their food is fantastic.
VANA, their in-house restaurant, has been awarded as one of Maui News' "Best New Restaurants" of 2019. The restaurant offers dishes made with local ingredients, making it authentically Hawaiian. VANA is also known for its Japanese cuisine.
Because Paia is a small surf town, the Paia Inn also houses Surfclub Tacos. They offer Mexico-city-inspired cuisine using locally-sourced ingredients and even offer vegan and vegetarian options.
The Paia Inn is also known for its Maui hospitality.
The guests are offered on-site parking, the use of a business center, and daily maid service. Rooms are equipped with unlimited high-speed internet, air-conditioning, cable TV, a mini-fridge, and a safe.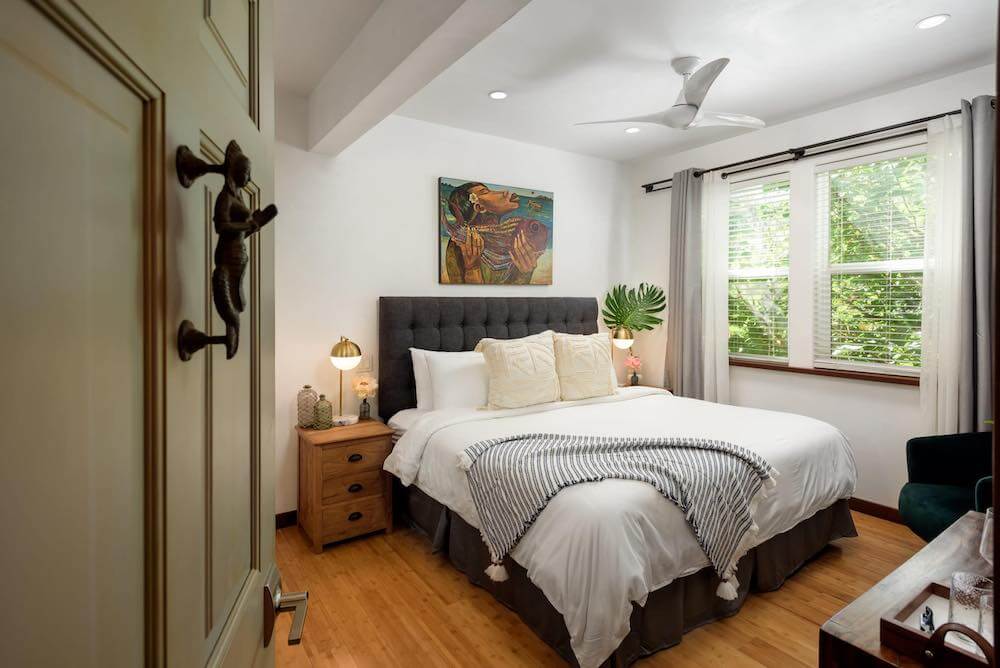 They have a variety of rooms and suites that can house up to 6 people, making it great one of the best places to stay in Maui for families.
Paia also offers several experiences that guests can enjoy, such as Whale Watching, Snorkeling, Surfing Lessons, a Luau, Helicopter tours, and Massage & Spa Services. The activities are perfect for couples, families, or even an entire entourage.
Speaking of an entourage, Paia Inn also offers a variety of wedding services.
The Paia Inn is a boutique hotel in Maui that you'll want to return to year after year and one of the many unique places to stay in Maui.
2. Lahaina Inn
If you're the type of traveler who likes keeping comfort at arms-length, you'd probably enjoy Lahaina Inn.
This Maui boutique inn was recently remodeled and is situated in the heart of the historic town of Lahaina. Surrounded by restaurants, coffee shops, and art galleries, it ensures travelers a culturally rich, exciting experience. Check out the latest prices and more details.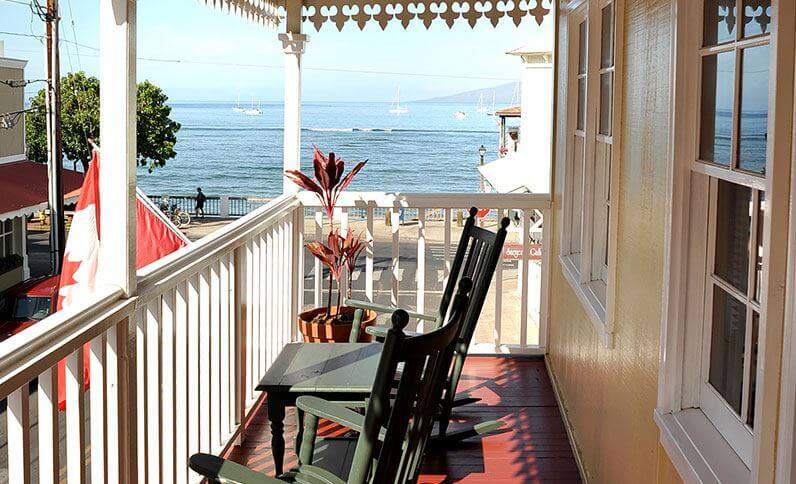 The Lahaina Inn was originally a general store and was transformed into a boutique hotel by their sister company, Royal Lahaina Resort.
Its location is perfect for all types of activities in Maui since it's only a couple of miles from Ka'anapali Beach, Hana, Haleakala National Park, & Nakalele Blow Hole.
The hotel pays homage to the vintage Hawaiian charm with its calm color palette and antique furniture.
The inn offers 9 guest rooms and 3 junior suites, each of which provided with lanai with ocean or island views, two wooden rocking chairs, vintage furnishings & decor, air conditioning, HD flat-screen TVs, daily maid service, safe, complimentary WiFi, and a private bathroom.
Lahaina Inn lets guests experience historical Hawaii through its wooden and tropical furniture.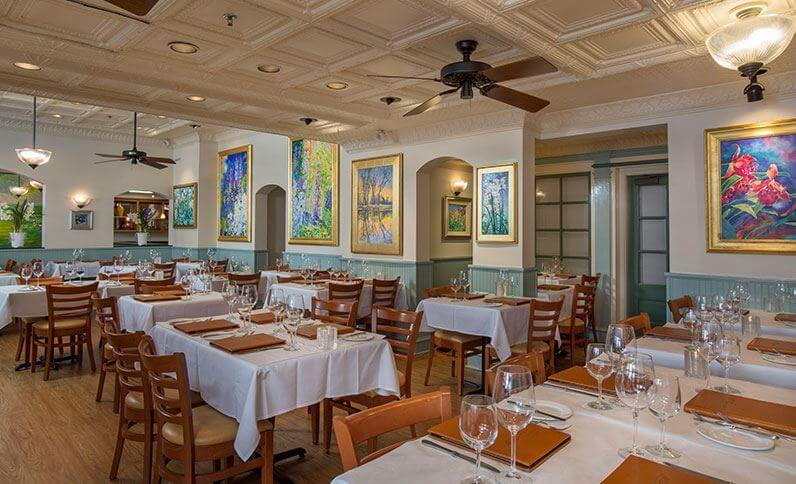 The Inn is also home to Lahaina's award-winning gourmet restaurant, Lahaina Grill. Lahaina Grill is located on the first floor of the Lahaina Inn and has consistently been ranked as the #1 restaurant in Maui.
The restaurant can accommodate up to 130 guests, making it perfect for intimate dinners or elaborate family gatherings. It first opened in February 1990 and only serves dinners from 5 PM.
Signature dishes include sautéed mahi-mahi with local kula spinach, herb-infused mashed potatoes, gorgonzola, pancetta, and chardonnay beurre blanc Maui onion and sesame seed crusted seared ahi with vanilla bean jasmine rice, & apple cider-soy butter vinaigrette.
Aside from being home to a world-class restaurant, Lahaina Inn is also known for its various activities. Because of its location, the inn is the perfect spot to begin exploring the town.
The Lahaina Friday Party occurs every second Friday of the month and is the perfect avenue to explore the town's local art galleries, food, and drinks.
It is the top small boutique hotel Maui offers in Lahaina.
3. Hana-Maui Resort (formerly Travaasa Hana)
According to the Hawai'i Magazine's Readers' Choice Awards, Hana-Maui Resort is Maui's #1 Boutique Hotel. Plus, it's one of the most romantic hotels in Maui!
Hana-Maui Resort sits on 69 acres on the eastern coast of Maui and is known to be an all-around Hawaiian experience.
It is the first Maui boutique hotel on the list that offers activities for children, as well. Check out the latest prices and more details.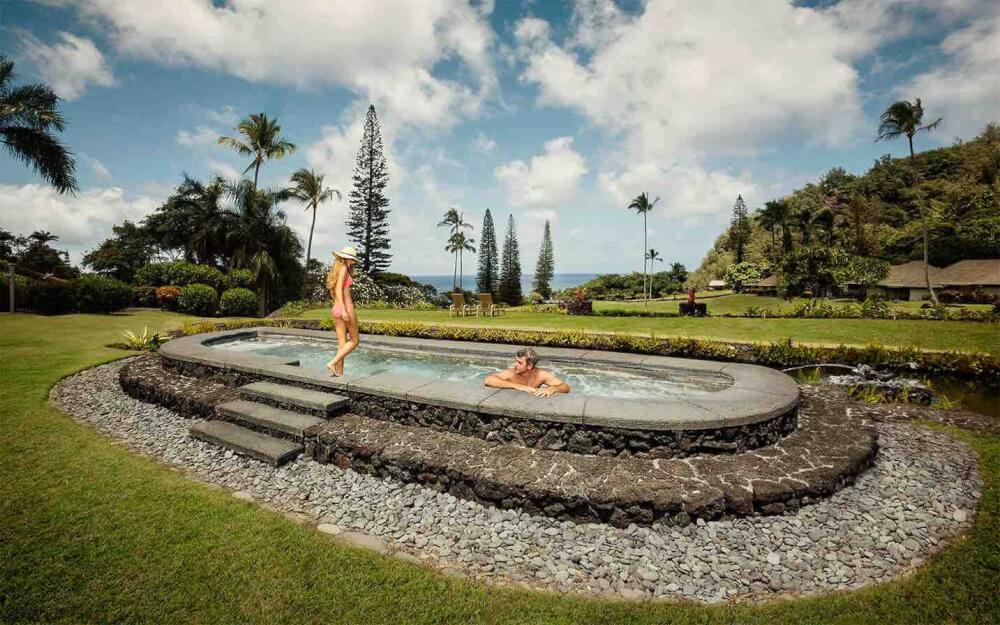 This boutique hotel on Maui offers a multitude of experiences that their website divides into five pathways: Adventure, Culinary, Culture, Fitness, and Spa & Wellness.
They offer Trail Rides, Snorkeling, Cocktail and Smoothie-Making Classes, Lei Making, 'Ukulele Classes, Hawaiian Bamboo Pole Fishing, Bike Holoholo, and Hawaiian Throw Net fishing. Exciting, isn't it?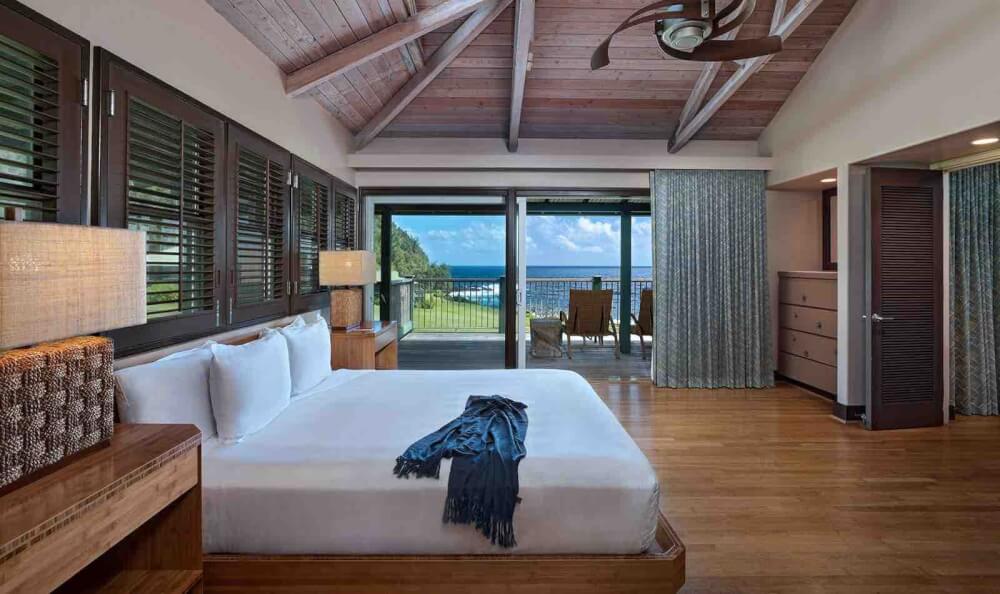 If the activities didn't pique your interest, maybe the rooms will.
The Hana-Maui boutique hotel offers a variety of cottages and private suites. Guests have the option of choosing intimate quarters or elaborate family villas.
Guests can also opt for the Hana-Maui Resort inclusive package or the ala carte experience, wherein guests customize their stay.
Each room is equipped with high-speed internet, interior ceiling fans, access to the swimming pool, gym, and different experiences.
Everything about the rooms in Hana-Maui Resort screams relaxation. The wide and open layout of each room is welcoming and pleasing to the eyes.
The dining options are top-of-the-line, as well. The Preserve Kitchen + Bar overlooks the tranquil Hana Bay and historic Kauiki Hill. The restaurant's layout is open, mimicking the laid-back lifestyle in Hana.
The Preserve Kitchen + Bar is rated 4.5 stars on Yelp and is open from Mondays to Sundays from 7:30 AM to 9:00 PM.
Because of the restaurant's open layout, guests are treated to a visual feast of Hana's lush greenery. Guests describe the view as "heavenly" and the food great, as well.
Hana-Maui Resort is the best place to stay in Maui for people looking to truly unplug and soak in Hawaii.
Hana-Maui Resort, a Destination by Hyatt Residence, is one of the best Maui boutique resorts and, I think, one of the best hotels for honeymoons too!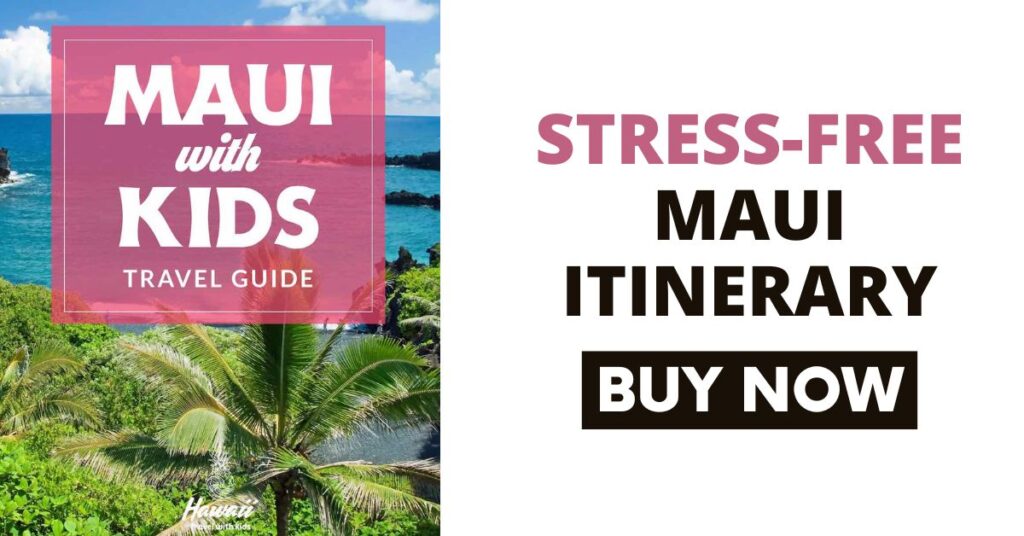 4. Kohea Kai Maui
If you're wondering where to stay in Maui with kids, look no further.
The Kohea Kai Maui is known as an oceanfront family-friendly resort. It boasts of being the perfect location for the best Maui vacation, a dream wedding, and even a honeymoon. Check out the latest prices and more details.
Located in Kihei, the Kohea Kai Maui boutique hotel is known for its hands-on service and its access to the beautiful beach of Mai Poina 'Oe la,' making it one of the best beachfront hotels in Maui.
Guests enjoy a complimentary hot breakfast, a 24-hour front desk staff, complimentary self-parking, complimentary WiFi, and complimentary local calls.
Their beachfront location also offers a rooftop lounge, an outdoor pool, a concierge, and panoramic ocean views.
They offer 26 guest rooms that have the following amenities: microwaves, refrigerators, flat-screen TVs, and coffee makers. All rooms are also equipped with premium bedding and complimentary signature toiletries.
The rooms are nothing short of exquisite. They offer a variety of rooms that suit the needs of various guests. For couples on an intimate vacation, they offer Ocean View and Garden View suites.
For families set to enjoy the Island, they offer Pool View penthouses and Ocean View penthouses that both come with kitchens. These rooms also offer en suite bathrooms and a separate living room area. They also offer rollaway beds and a complimentary infant crib by request.
Plus, it's located in the best area to stay on Maui with kids.
Save Money with Points
Here are the best credit card offers for families who travel and want to use points to pay for airfare and hotels in Hawaii.
5. Ho'oilo House
The Ho'oilo House is perfect for the tropical vacation of your dreams.
Nestled in the West Maui Mountains, it is only a couple of minute's drive to the town of Lahaina and the Kaanapali beach. The house sourced its furniture and decor from Bali, making the experience for guests more tropical. Check out the latest prices and more details.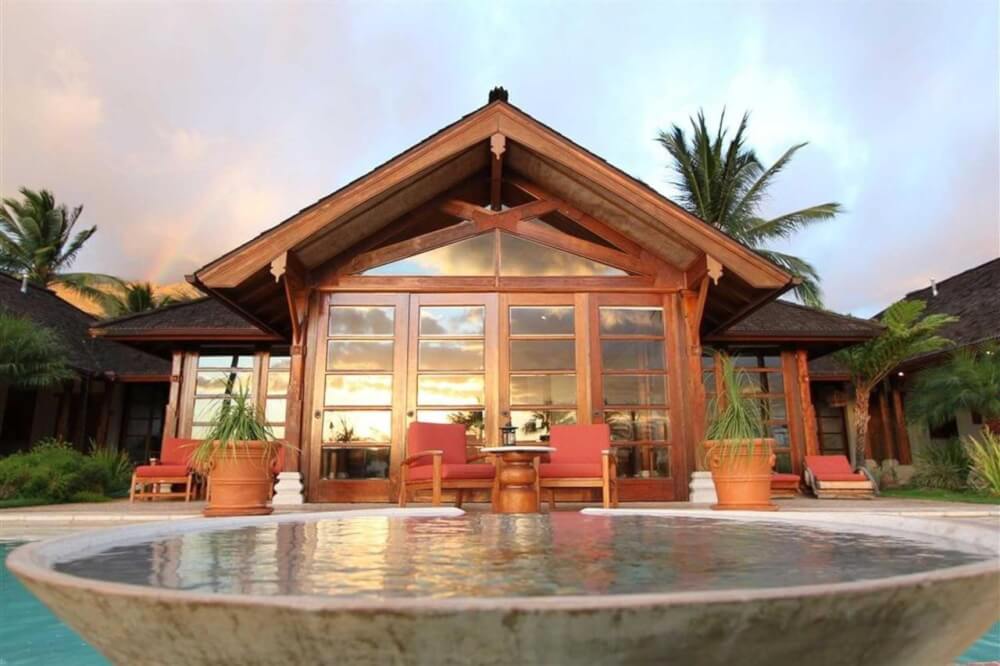 The Ho'oilo House is more private than the other 4 on the list and only offers 6 rooms.
Each of the rooms has a custom bed, tub, sink, and private outdoor shower. Guests will enter each suite through an imported traditional Bali door with custom Mother of Pearl inlay in unique patterns.
Aside from this, guests describe Ho'oilo house as a paradise because each guest can enjoy a fresh and delicious continental breakfast each morning and have access to a swimming pool.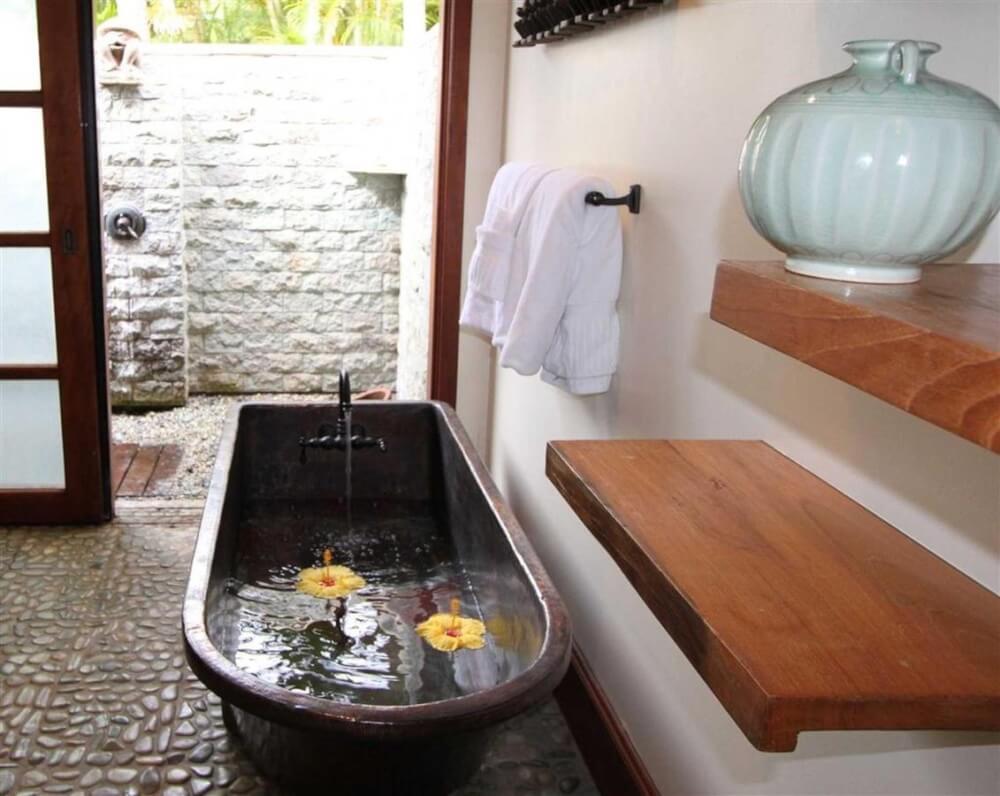 The panoramic ocean views, private in-room bath, and private outdoor shower are great amenities, as well.
The rooms are provided with an in-room flat-screen TV, phone and personal safe, and individual air conditioning unit and ceiling fan.
The Ho'oilo House also has access to various restaurants on the island, as recommended by the owners, Amy & Dan.
Restaurants include the following: Star Noodle, Mala Ocean Tavern, Honu, Frida's, Lahaina Grill, Pacific O, & Paia Fish Market. It also has access to Punakea Palms Coconut Farm, Skyline Hawaii, & Haleakala National Park.
Guests can enjoy various activities when in Ho'oilo House, such as their in-house Spa Treatments, Golf Maui, Maui tours, and even visit Tedeschi Vineyards.
Although this is a small boutique hotel, it's one of the small luxury hotels Maui offers and will be amazing for your vacation.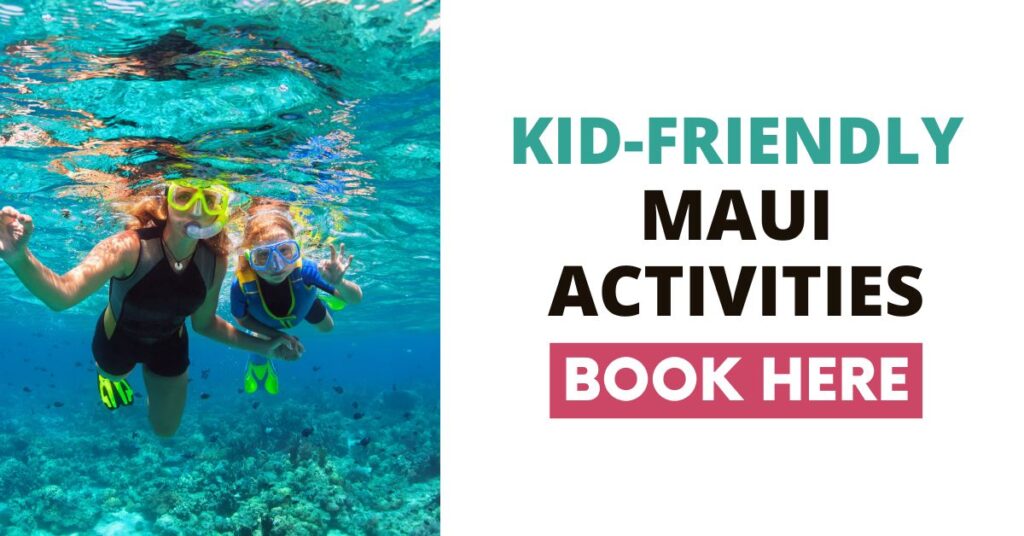 6. Hotel Wailea
For an adult-only trip, you will want to stay at Hotel Wailea. One of the best features is its in-room spa treatments and other spa wellness classes you get to enjoy. Plus, the private beach services are top-notch as well.
At this Wailea boutique hotel, you are within walking distance of Wailea Beach and have stunning views of the lush tropical gardens, the Pacific Ocean, and so much more. Check out the latest prices and more details.
While it is a luxurious Maui hotel, this Wailea Resort is still on the small end, with only 72 suites.
From room service to an outdoor pool, hot tub, private cabanas, and other luxurious facilities, this is definitely one of the best Wailea Beach Resort to choose from!
7. Plantation Inn
What's not to love about the Plantation Inn? You get to enjoy complimentary breakfasts, spacious suites, and so much more. It is another adult-only boutique hotel and offers 18 rooms to choose from.
At the Plantation Inn, a secluded outdoor pool and private hot tub are amidst lush tropical gardens that will truly relax you during your Maui vacation. Check out the latest prices and more details.
Some rooms even offer a private lanai too! What is so nice about the Plantation Inn is the fact that there are no resort fees, free breakfast, and free private parking!
It is located right in the heart of Lahaina, making it a cozy and cute play to stay.
8. Napili Surf Beach Resort
Another one of the luxury hotels on Maui is the Napili Surf Beach Resort. See stunning views of the Pacific Ocean at this boutique beachfront hotel that is within walking distance of the Kapalua Golf Club Bay, Kapalua Coastal Trail, and more. Check out the latest prices and more details.
You have the option to choose from very cozy rooms with their studios or the one-bedroom suites, which offer more spacious rooms to accommodate families.
At the Napili Surf Beach Resort, you also have a private balcony, many of which overlook the picturesque Kapalua Bay. There are also full kitchens in every room as well!
Enjoy the outdoor pool, BBQ facilities, free private parking, ocean view outdoor setting, oceanfront yoga classes, and so much more.
It truly is a luxurious Maui Hotel!
9. The Kulani Maui
At the Kulani Maui, you will find private bungalows that are such a blast to stay in. These bungalows have just about everything you can think of for a relaxing vacation to the Hawaiian islands, from an outdoor shower to a separate bathtub, spacious rooms, private lanai, and so much more; this truly is one of the cutest boutique hotels in Maui!
There are six different bungalows to choose from, and they are located right in Lahaina. Each bungalow is hidden by lush gardens, making it very romantic and beautiful. Check out the latest prices and more details.
The Kulani Maui has a cafe and expresso bar on the property too! It is not located right in Lahaina, but it is about a five-minute walk to town and just a street away from the beach!
10. The Mauian
Another one of the best luxury hotels in Maui, The Mauian, is located right on the beach and has many luxurious features. Check out the latest prices and more details.
Here you can enjoy no resort fees, free parking, and complimentary coffee!
At the beachfront studios, enjoy a private balcony right on the beach, a walk-in shower, a complete kitchen, and more.
If you need more spacious suites, they also offer one-bedroom rooms which have a flat screen tv in them, as well as a private lanai with the lush gardens surrounding you.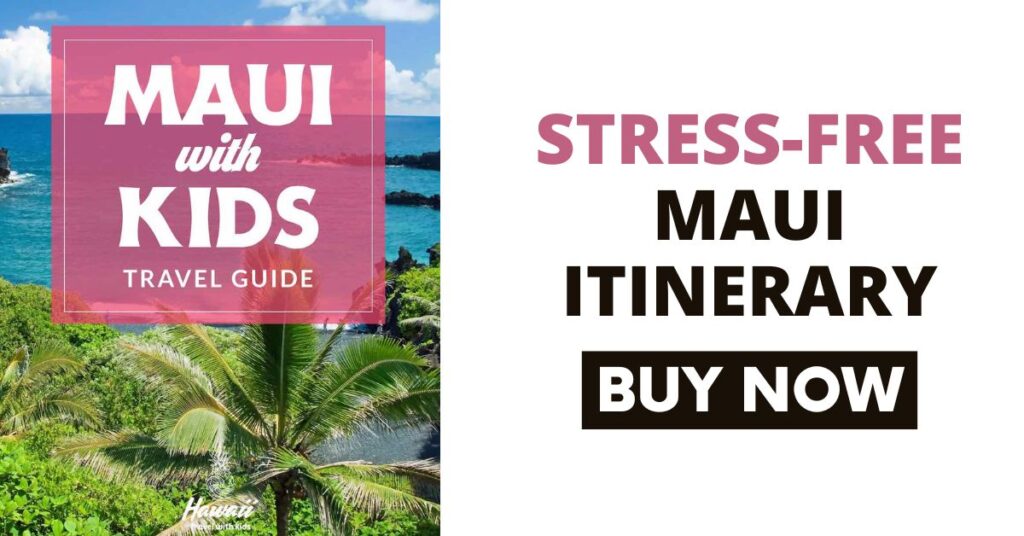 Maui Boutique Hotels FAQs
What's the best area to stay in Maui?
The most popular places for tourists are Ka'anapali, Kapalua, Lahaina, and Wailea.
What's the difference between a hotel and a boutique hotel?
A boutique hotel is not part of a chain. Guests usually get more personalized service and amenities. They are usually smaller as well.
How many days do you need in Maui?
As many as you can take! I'd say a minimum of 3 days, but ideally, a full week if you want to do a few day trips, enjoy Maui activities, and have time to relax.
What is the most luxurious part of Maui?
West Maui has the most luxury hotels on Maui. Here you will find plenty of luxury resorts, including Sheraton Maui Resort, Westin Maui Resort, Hyatt Residence, and many others. Out of all the Hawaiian islands, Maui is the most luxurious, so any part will feel like luxury!
Boutique Hotels in Maui Wrap-Up
Overall, boutique hotels are perfect ways to experience a more intimate type of vacation without the generic feel of chain hotels and lively Airbnbs.
These are just a few of the small hotels Maui offers and some of the coolest hotels in Maui you will find! Stay at any of these boutique hotels in Maui for a relaxing and more private experience.