Are you planning a trip to Maui and want to know about Hawaii nightlife? Keep scrolling to find out the best things to do on Maui at night with (and without) kids.
This post about things to do on Maui at night contains affiliate links which means if you purchase something from one of my affiliate links, I may earn a small commission that goes back into maintaining this blog.
Are you looking for a family-friendly guide to nightlife on Maui?
Whether you're staying in Wailea or Kihei, there are plenty of things to do at night with kids. From dinner and a show to live music and dancing, the options are endless!
We've put together this list of our favorite places that will keep your whole family entertained.
You can find everything from kid-friendly restaurants where they can watch their food being made fresh right in front of them, all the way up to dance clubs where everyone can get down until the early hours of the morning. There is truly something for everyone here on Maui!
Let us help you plan out your perfect evening so that it's one that both parents and kids will enjoy.
Keep scrolling to learn more about what there is to do on Maui at night with (and without) kids!
Don't have time to read a bunch of Hawaii blog posts and reviews? Here are some of our top picks for visiting Maui.
Popular Maui Tours/Activities
Favorite Maui Resorts/Hotels
Andaz Maui (this is a luxury resort with the best luau on Maui)
Honua Kai Resort & Spa (this is one of our personal favorites because there are tons of pools and there are condo options)
Want to Rent a Car in Hawaii?
One of the best places to rent a car in Hawaii is Discount Hawaii Car Rental because they get the best rates from top national companies like Alamo, Dollar, Thrifty, Avis, Enterprise, Budget, and Payless.
Want to skip all the planning and just access my detailed Maui Itinerary complete with daily schedules, kid-friendly activities, and travel hacks? Click the button below.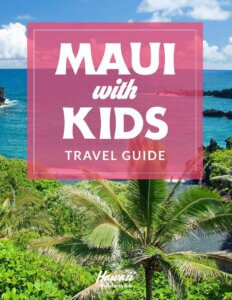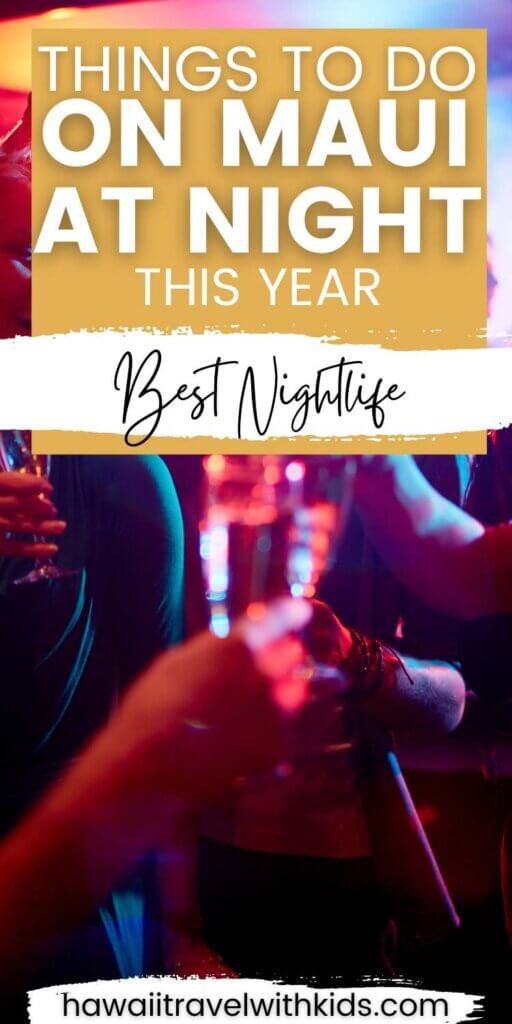 What is There to do at Night in Maui?
If you're traveling to Maui, you probably already know all about the fun-in-the-sun activities you can participate in during the day, like surfing, swimming, paddle boarding, and many others, but do you know what there is to do at night?
If not, then this article is the perfect place to start.
We will cover things from dinner cruises, live entertainment, nightclubs, kid-friendly options, and things that help you connect with nature. Keep reading to start building your nightlife itinerary for your trip with all these Maui evening activities.
20 Of the Best Nightlife Activities & Entertainment in Maui
Free Things to do in Maui at Night
1. Sunset Hikes
A majority of the parks in Maui are open at night and even offer camping sites and reservations. If you don't want to camp, though, an option to enjoy the park and Maui at night is to take a sunset hike.
There are many peaks, hills, and volcanoes in Maui's geography. So you have a few options for where you want to hike in order to get spectacular views.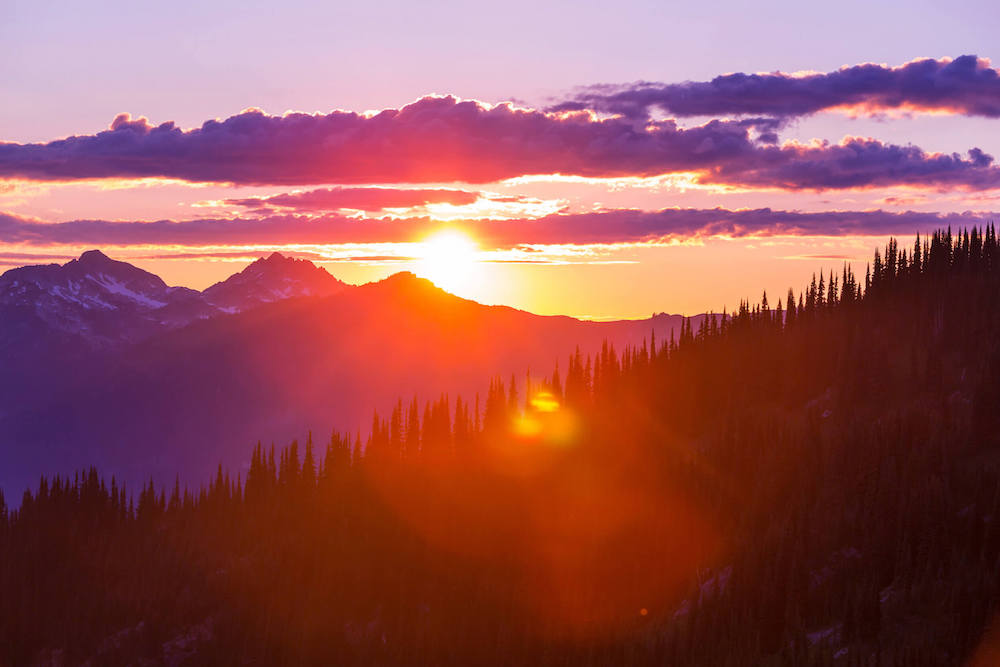 Popular options include the volcano crater at Haleakala National Park and the fantastic coastal views of Waianapanapa State Park. Either of these options will give you a sunset experience you won't soon forget.
2. Maui Stargazing
If you are looking to connect to nature on your trip to Maui, a perfect nighttime activity is stargazing! Many of the popular parks stay open late, and you can either look at the stars from the peak of a volcano or lay down on the beach.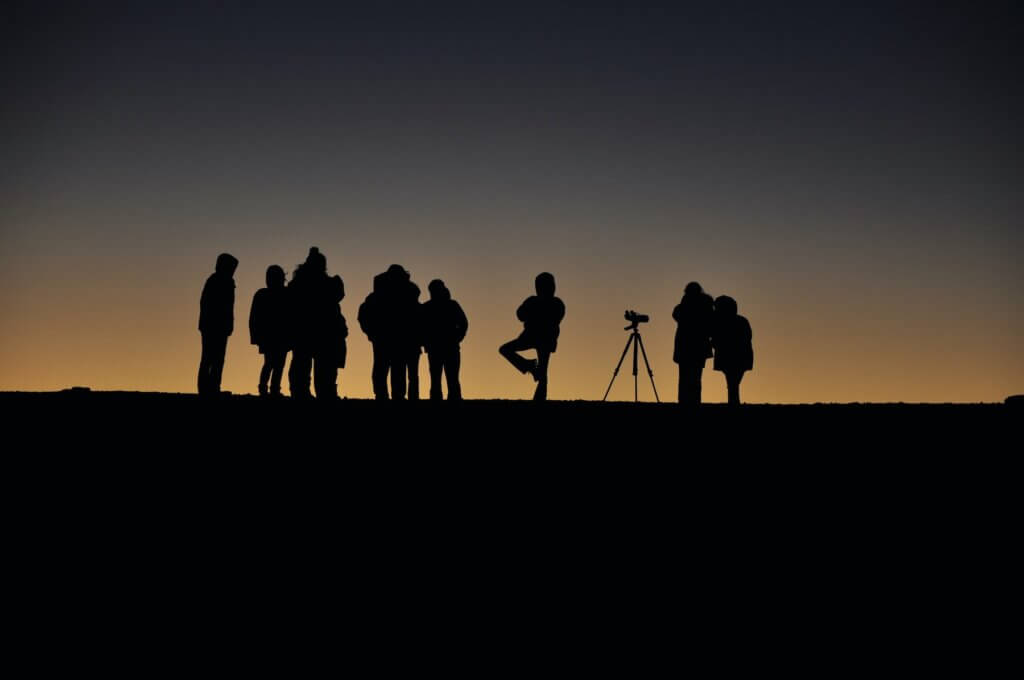 If you really want to go all out, sign up for this Maui Stargazing Tour at Haleakala National Park!
Whatever you choose, you will not regret taking the time to embrace the majesty of the night sky while taking in the sights that only Maui can give you in Hawaii after dark.
Maui stargazing at Haleakala National Park is incredible and something you want to try at least once!
3. Fireworks Shows
The people of Maui use many excuses to host fireworks shows. And if you are planning to visit around any holiday, you are likely to see one of these beautiful shows.
The Fourth of July and New Year's are big times for these types of shows. Visitors can watch these spectacles from any of the popular beaches and have a great time celebrating with the other beachgoers too.
4. Beach Picnic
Maui has no private beaches, and there is usually a bit of nightlife on the popular beaches for visitors and locals alike. If you want to join in the festivities, you can plan a picnic for your family.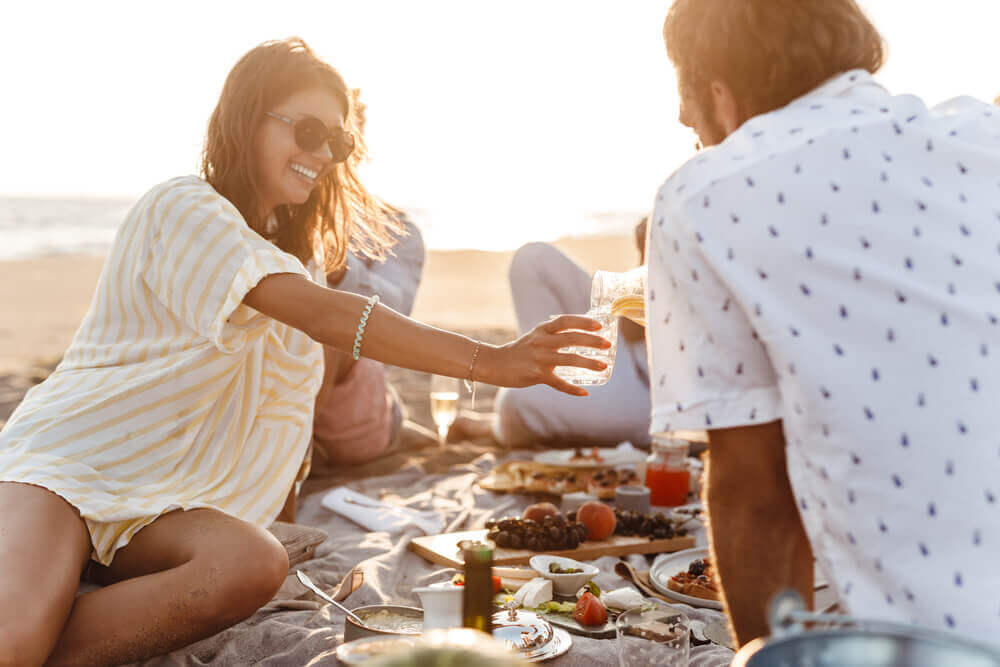 Having dinner on one of Maui's gorgeous beaches with your loved ones is an experience everyone will cherish.
Fun Things to do in Maui at Night
5. Experience a Luau
One of the things that many people associate with Hawaiian culture are luaus. These are large gatherings of communities to celebrate, eat, dance, and enjoy everyone's company.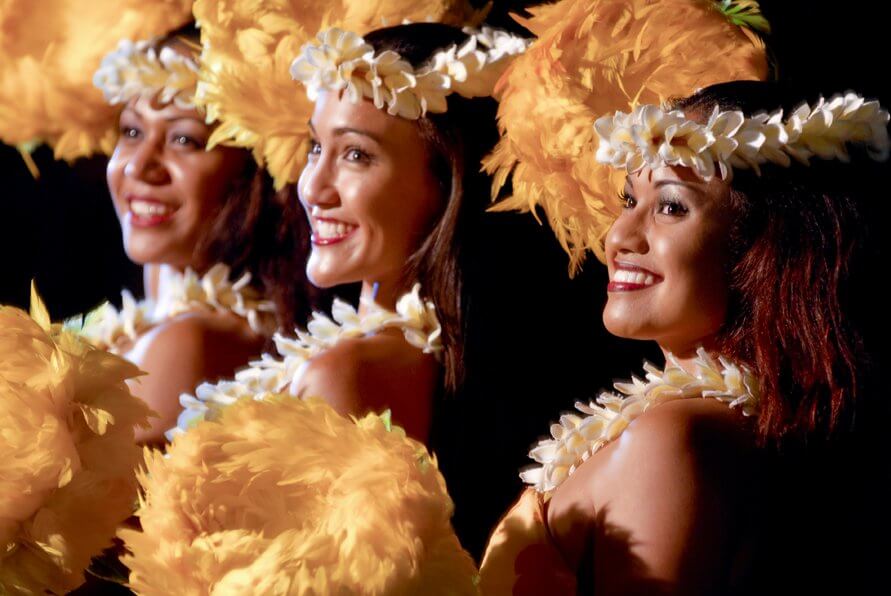 This is a must-do on anyone's travel list to Maui. And luckily there are many options for these celebrations that you can attend during the evening. Click HERE to see the best luaus on Maui.
If you want to dine on authentic food from the island, such as kalua pig, poi, and poke, then this is the best way to experience it.
During these luaus, there is live entertainment as well. So you can experience the cultural arts and dance of the island while enjoying the evening surrounded by good company.
One of the most popular Maui luaus is the Old Lahaina Luau. It's perfect for families with kids of all ages. Check out the latest rates and availability.
Book a Family Photo Shoot
Whenever we travel to Hawaii, we almost always book a family photo shoot with Flytographer. They are super easy, affordable, AND it guarantees that I'll be in some photos. You can get $25 off if you book through this link or use the code HAWAIITRAVEL.
6. Attend the Maui Fair
We all may be familiar with the idea of a county fair, but one way to really have fun in Maui during the night is to attend the Maui Fair! It usually happens during the fall in Maui.
Unlike the fairs we may be used to on the mainland, the Maui Fair incorporates Hawaii's culture.
There are your usual games, rides, Ferris wheels, and entertainment. But it also takes on the spirit of Hawaii by offering local food options and traditional dance performances.
You and your family can experience Maui's wildlife with their livestock and poultry exhibit and look at breathtaking orchids and other island fauna through the horticulture exhibits.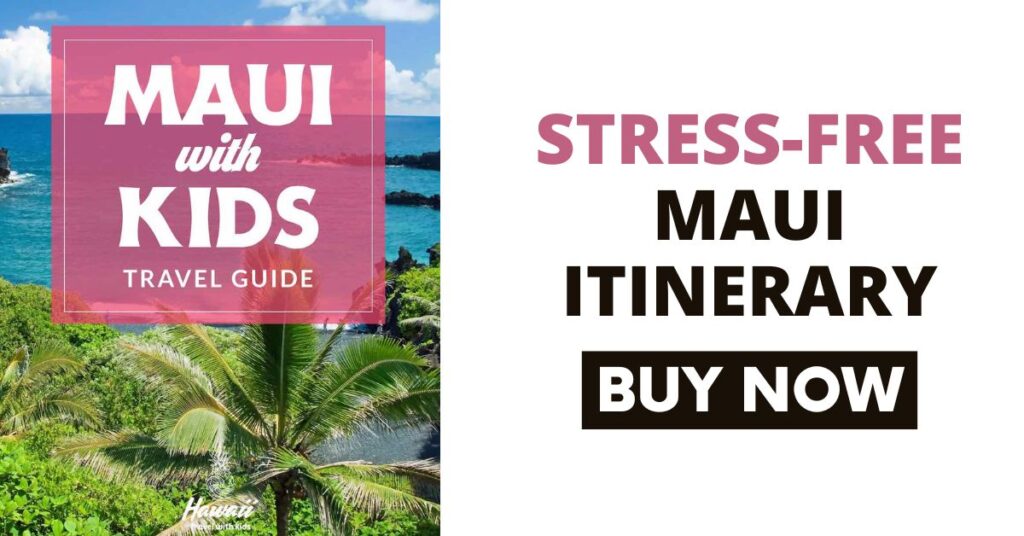 7. Watch a Sunset Hula Show
Hula is probably what a lot of us think when we hear Hawaii, and it is definitely a performance art everyone should experience.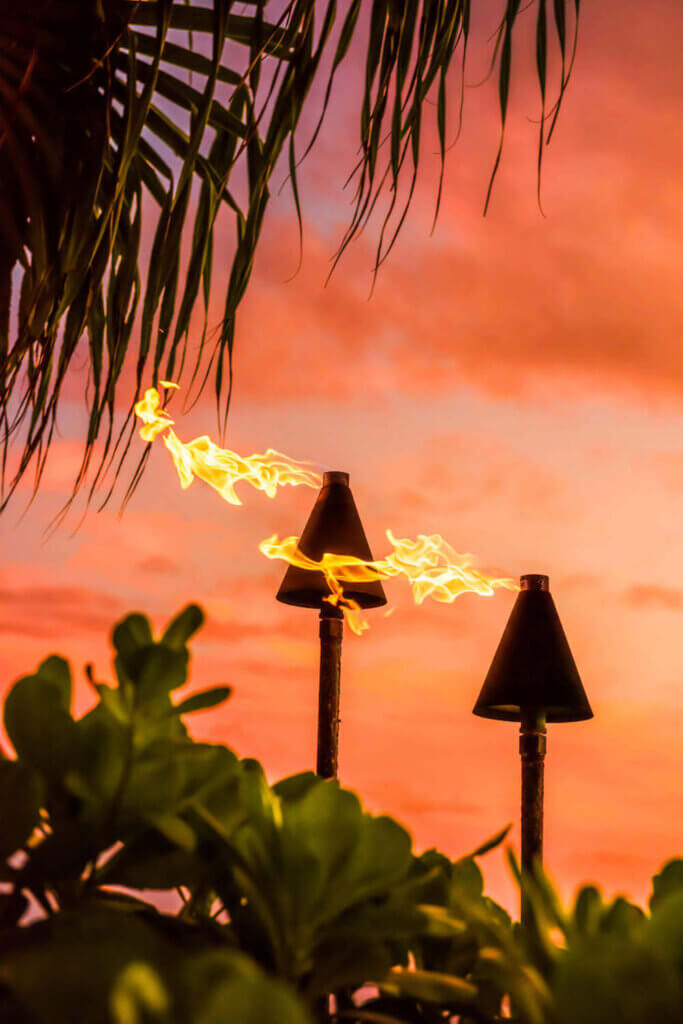 The Shops at Wailea showcases one-hour performances by local dancers, with free admission for everyone who attends. These performances include classic hula and other traditional Polynesian dances.
Several hotels in the Maui area also offer sunset hula performances for visitors. That means you have options to choose from with this special event for a fun nightlife in Wailea Maui.
8. Listen to Live Music on Maui
Music is important in many cultures, and in Maui, it is no different. No matter where you go, you can find musicians playing for visitors and locals.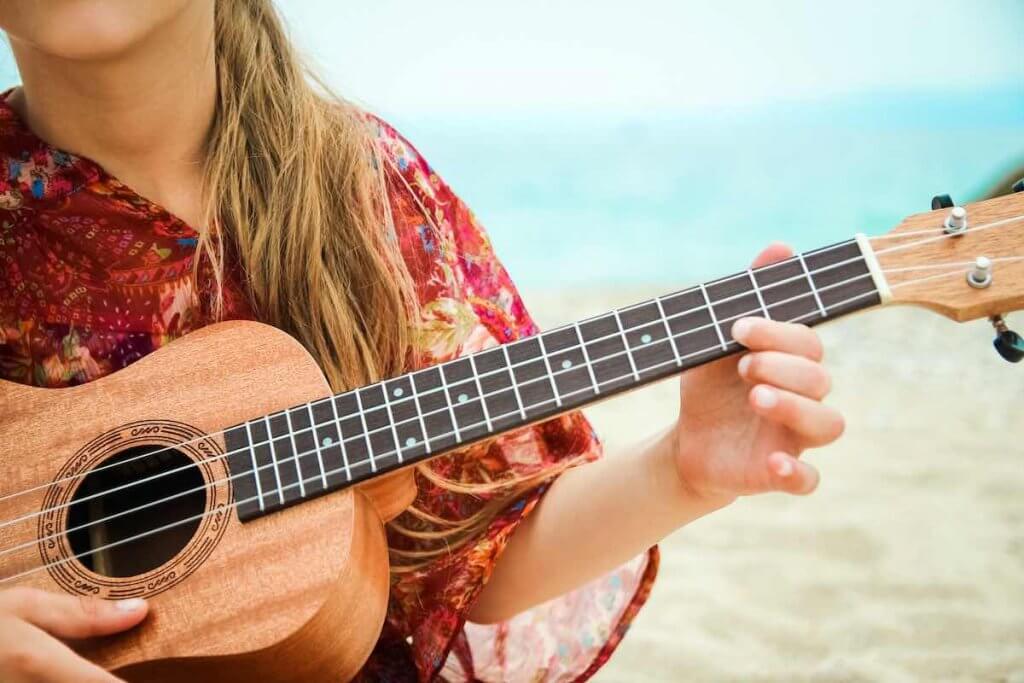 If you love music and want to attend a concert, you won't have to look far in Maui. During the evening, there are many different performances all over the island. One popular option occurs on the grass outside of the Baldwin Home Museum every last Thursday of the month, and it is free to attend. It is located in West Maui.
It is another one of the top Lahaina things to do at night.
Kid & Family Friendly Things To Do At Night In Maui
9. Maui Friday Town Parties
A town party may not seem like a kid-friendly event. But I can assure you that the Maui Friday Town Parties are not your typical block parties.
These outdoor Maui events occur on Friday nights and are actually organized by the county economic development department. These parties are free to attend and are held in a different Maui town every Friday night. This gives everyone a chance to experience the fun for themselves.
Much like a festival, these parties include live music, food, and local artisans selling their wares. It is a perfect way to integrate yourself into the community and experience the town's friendliness while you all enjoy this huge party.
These events are marketed as community-minded and kid-friendly. So you don't have to worry about bringing anyone in the family along to this party in Maui. Friday town parties are fun things to explore, and see some Hawaiian practices too.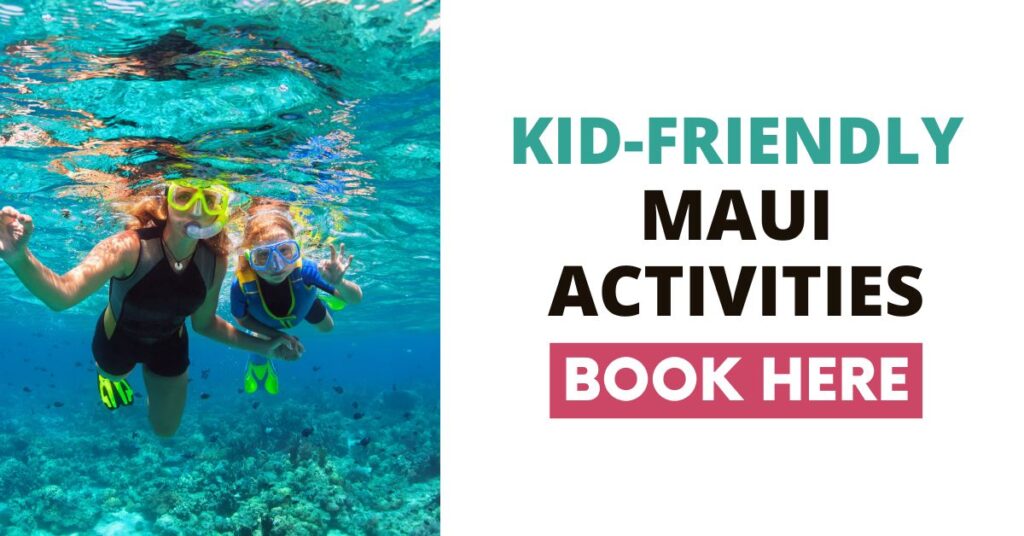 10. Art Night in Lahaina
Starting at 7 pm on Fridays, the town of Lahaina has a Friday Night Art celebration where visitors and locals from all around can come to look through local art galleries and even purchase works from local artists.
Admission to the event is free and family-friendly. So you and your children can enjoy walking amongst the artists, seeing some live entertainment, and enjoying some snacks and drinks.
If you and your family enjoy local art and want to see what this art community has to offer, then visiting on a Friday Night is the perfect solution and a fun Hawaiian tradition.
Lahaina Friday Night is one of the best things to do in Lahaina at night with your kids!
11. Maui Arts & Cultural Center
This is the local cultural arts center in Maui, and it is a wonderful option for family, friends, and children to join the community in appreciation for the island's art and history.
Admission to the Maui Arts & Cultural Center is free, and you can view art exhibits, watch performances, and even attend festivals, though some of these may come with a ticket purchase to certain events. Maui Arts and Cultural Center lets you and your family connect to the community and take in the culture of Maui for a fun art night.
12. Maui Escape Rooms
If you and your family want to enjoy a fun activity that doesn't require going to the beach at night or hiking on trails, then you can try Maui Escape Rooms!
This is a company that provides exciting scenarios for families and friends to join together to solve puzzles and escape a variety of scenarios. While this may not be an activity that can only be done in Maui, it is still a fun, family-friendly option for visitors to participate in on their trips.
Adult-Only Evening Activities in Maui
There are many dance clubs in Maui where you can enjoy a true Hawaiian nightlife. Check out these Maui nightclubs during your trip! From delicious cocktails to an open bar, local beers, and happy hour, you will find it all.
13. Visit the Dirty Monkey Club
This restaurant and sports bar also functions as a nightclub for those who wish to stay out until 12 am enjoying the nightlife of Maui. This location offers live music, DJs, cocktails, and a game room for adults.
You and your friends can dance on the dancefloor and enjoy good food and entertainment here at one of Maui's popular clubs.
If you want to go dancing in Maui, this is for you.
14. Bar Hopping in Kihei
Maui has a vibrant nightlife, and for those of us who love to experience the local atmosphere and community through bar hopping, then Kihei is the epicenter of all of the fun.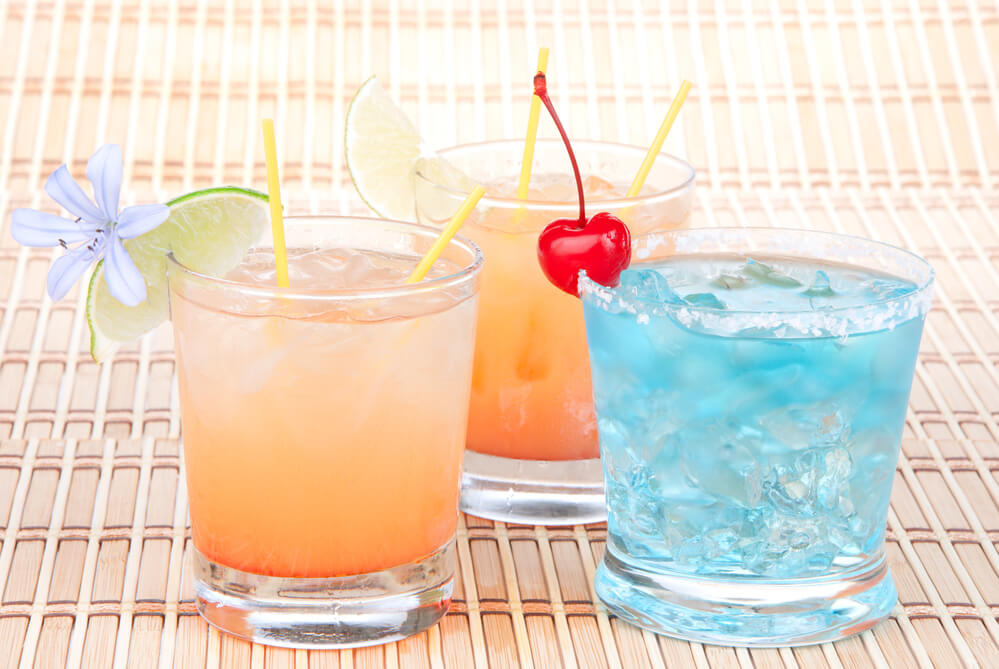 Kihei nightlife includes several selections of bars, nightclubs, and lounges for you and your friends to hop to and from within a reasonable distance.
If you're looking to try a little bit of all the nightlife in Maui, then Kihei should be your starting place. That's because you can get a bit of every local bar on your trip to this town. There is no shortage of things to do in Kihei at night.
15. Visit Da Playground Maui
This is a sports bar and an arcade for adults who want to experience Maui nightlife while enjoying games and drinks. A fairly new addition to Maui, its goal is to be the live performance venue of choice for visitors and arcade enthusiasts.
They host comedy shows, live music, and DJs so that their patrons have a variety of options to choose from when it comes to Maui nightlife entertainment.
16. Visit VIBE Maui
Also known as the Ambrosia Martini Lounge, this is a cocktail lounge that draws locals and tourists alike. The VIBE bar in Maui offers craft cocktails, a DJ, nightly events, and dancing for those who want to party into the evening.
This location is set up with a speakeasy format that adds an additional air of flair and mystery to your experience. They offer specials and frequently change their cocktail menu to keep regulars and visitors flush with options.
Romantic Things To Do At Night For Couples In Maui
17. Maui Sunset Cruise
If you and your partner are looking for a romantic evening that lets you enjoy dinner, drinks, the sea, and a show all in one, then you should absolutely try a sunset cruise!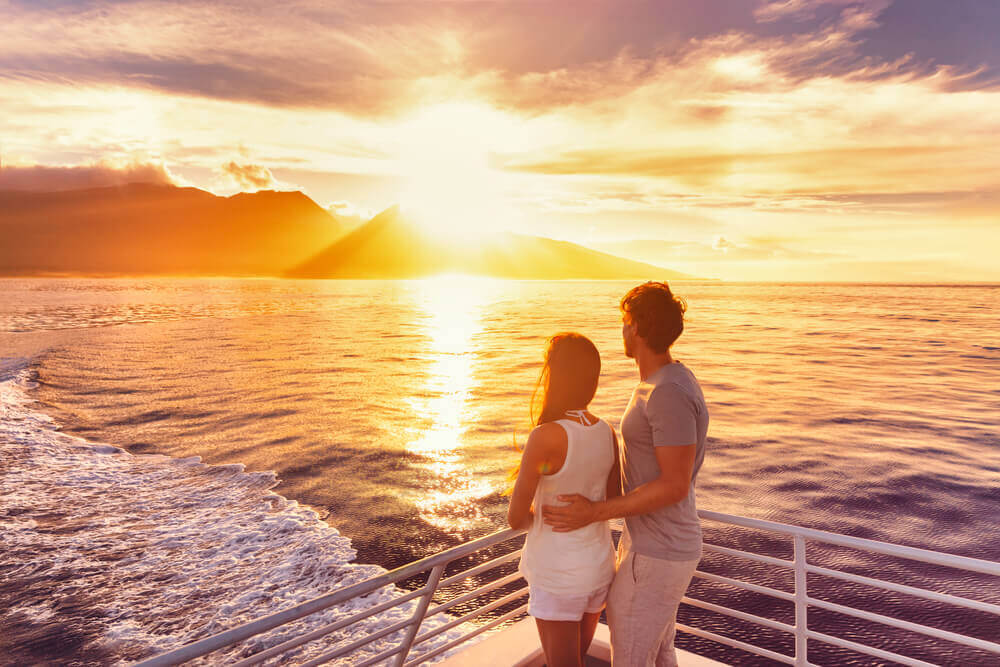 These cruises come with packages that include cocktails, multicourse meals, and live entertainment. Plus, there's the possibility of even seeing whales from the liners.
A sunset dinner cruise is a perfect way to spend a romantic evening together while you experience authentic Hawaiian dishes and dances from the performers; plus, the sunset view helps to set the mood for this romantic evening.
You will definitely want to try this during your romantic trip to Maui.
18. Wine Tasting
Maui has many vineyards and distilleries, which you can tour and even have dinners and tastings. To enjoy a romantic setting and dinner, you can enjoy a sunset wine tasting at one of these many vineyard options.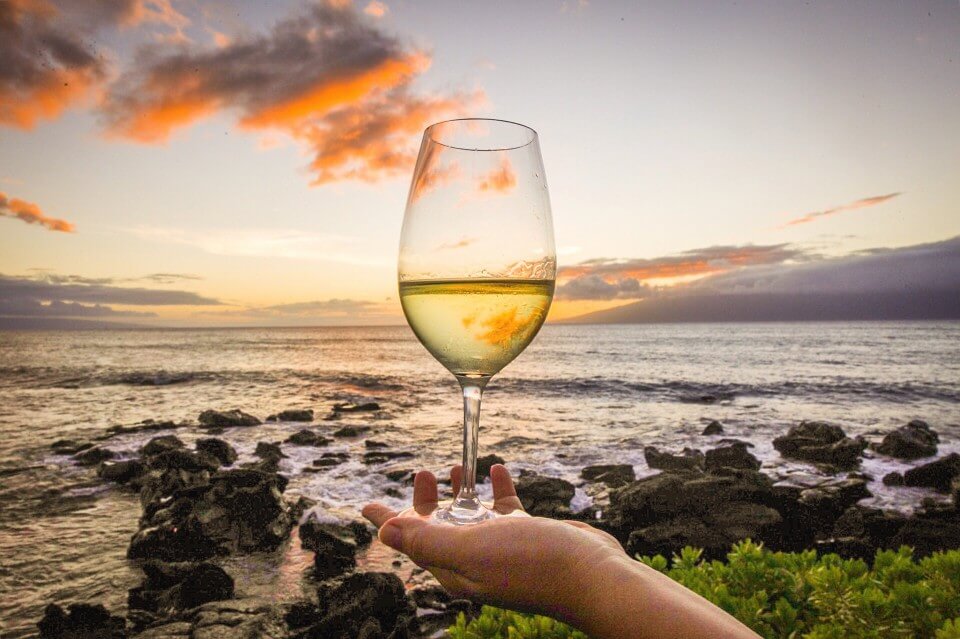 The experience usually starts with a tour of the vineyard and ends with dinner and tasting. This is an excellent option for those who want to try new things and enjoy a more personal experience.
19. Private Champaigne Scenic Flight
If you've seen HGTV's Hawaii Life, you will definitely recognize this VIP experience on Maui.
We know you've been waiting for this moment! The time has finally come. Give yourself a break from the stresses of everyday life and book your dream trip in style with Maui's only private cabin airplane.
You'll get to sip champagne high in the sky as you see some of Maui's gorgeous coastlines and top spots.
20. Enjoy a Na Hoku Dinner
The Napili Kai Resort offers a unique, intimate dinner for two on the edge of Napili Bay. This experience offers a beachside view, lit by torches, and dinner served by your own personal waitstaff.
The location is completely private aside from the serving staff, and you and your partner can have a night all to yourselves while dining on a delicious 4-course meal, complete with wines to pair with each course.
Treat each other to this once-in-a-lifetime experience and take in the beautiful beachside view while being pampered in your own quiet dinner oasis.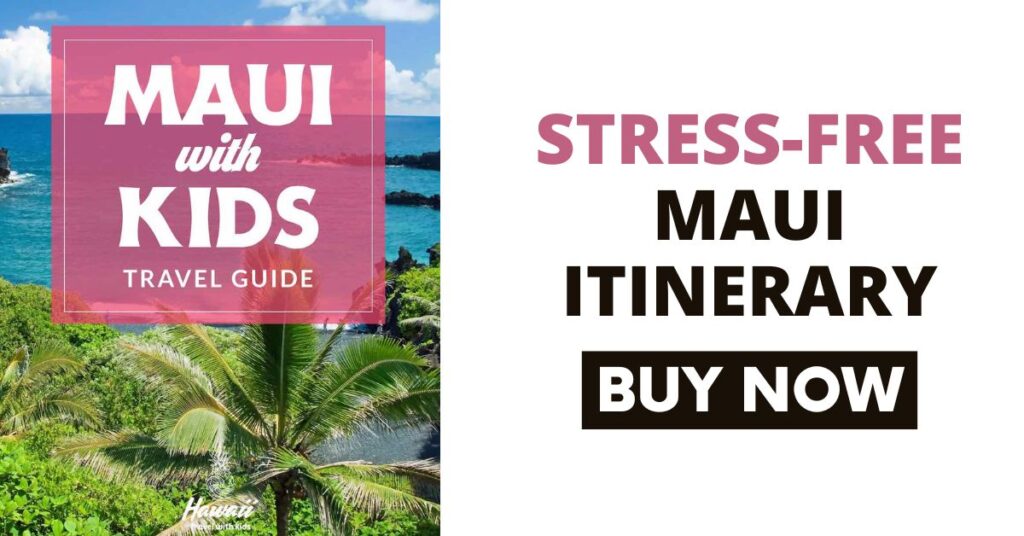 Nightlife in Maui FAQs
Is Maui cold at night?
The weather in Maui can vary through the seasons, as with all locations, but the daytime temperatures tend to be more moderate, staying in the high 80s to mid-70s in the summer, only dipping down into the mid to low 70s during the nighttime. In the winter, the daytime temperatures can be in the mid-80s to low 70s, dropping into the low to mid-60s during the nighttime. So, if you plan to visit during the winter, be prepared for a nighttime chill, but if you are visiting in the summer or spring months, then you should be in comfortable temperatures throughout the night.
Where can I listen to live music on Maui?
There are tons of places to enjoy Lahaina nightlife with tasty drinks, yummy food, and live Hawaiian music. A few top spots include Cool Cat Cafe, Fleetwood's, and Down the Hatch. For nightlife in Kihei Maui, head to Nalu's or drive down to Wailea to Mulligans on the Blue.
Does Maui have night clubs?
Yes, there are a few night clubs in Maui. The most popular is Vibe Bar Maui, where you'll find a full bar, themed events, and tons of music. There's also Club Hemis in Wailuku if you're looking for a cool karaoke bar.
Does Maui have good nightlife?
There are plenty of great things to do in Hawaii at night, but Maui has one of the best nightlife out of all the Hawaiian islands. These Maui night activities are just what you need for your Maui vacation!
What city has the best nightlife in Maui?
When visiting Maui, both Kaanapali, and Lahaina have tons of Maui entertainment you will love at night. While there are things to do in Kahului at night as well as things to do in Wailea at night, for the best nightlife Maui offers, you will love the things to do in Kaanapali at night or the Lahaina Maui nightlife.
With so many fun things to do in Maui at night, it's hard to choose where to start
Now you know what to do in Maui at night with kids and where to go for date night.
Whether you are traveling with children, family, friends, or your partner, with these choices, there is no shortage of fun for everyone to have while vacationing in Maui.
There are so many things to do at night in Maui, so if you are trying to build an itinerary for your trip, these will definitely help you plan your fun once the sun sets!