Are you planning a trip to Hawaii with kids but want to plan a date night or day trip without kids? Keep scrolling to find out where you can find vacation babysitters in Hawaii, so everyone has a chance to relax!
This post about where to find vacation babysitters in Hawaii was written by Hawaii travel expert Marcie Cheung and contains affiliate links which means if you purchase something from one of my affiliate links, I may earn a small commission that goes back into maintaining this blog.
Hawaii is a beautiful place to visit with your kids. We've been doing it for years, and it's still one of our favorite family destinations in the United States.
However, sometimes we don't have any time for relaxation because we need to keep an eye on our little ones. And that can be exhausting! It's amazing how taking care of kids can take up all our vacation time (and energy).
But who says that a Hawaiian vacation can't be done with a little extra help?
In this post, I'll give you a cheat sheet on where to find vacation babysitters in Hawaii. I focus specifically on Maui, Oahu, Kauai, and the Big Island.
That way, you won't have to worry about missing the beauty of this laid-back island paradise while chasing little ones. Plus, it gives you the opportunity to tackle a few more adventures that aren't kid friendly. Or you can enjoy a romantic date night.
Keep scrolling for some great options for childcare in Hawaii for visitors.
Babysitting Services on Oahu
Oahu is a popular destination for any family's trip to Hawaii. The island hosts the Aloha State's capital city of Honolulu. And it's awesome for exploring destinations like the Polynesian Cultural Center and Pearl Harbor.
You might want some extra help when it comes to childcare if you want to do an epic snorkeling adventure or surfboarding lesson and your kids are too young or not interested.
Some of the best options for childcare on Oahu include the Happy Kids Maui organization, which operates on Oahu, Kauai, and Hawaii in addition to Maui, as well as Aloha Sitters. The Nanny Connection is another great option.
Nanny services like Happy Kids Maui and Aloha Sitters are great options for customized and personal childcare. Happy Kids Maui nannies are independent contractors, but each is bonded and insured as well as trained in CPR and First Aid.
Aloha Sitters staff are also CPR and First Aid certified. Plus, they are actually required to either have a degree in or be pursuing a degree in Early Childhood Development, Elementary Education, Psychology, or Nursing.
Parent testimonials for both organizations shared how grateful and pleased they were with these Oahu babysitters. They felt comfortable knowing that their children were in good hands while they explored more strenuous parts of hiking adventures or simply took a day to relax alone.
Whether you need a babysitter in Honolulu, a babysitter in Waikiki, or in any other part of the island, you will love these Oahu babysitting services!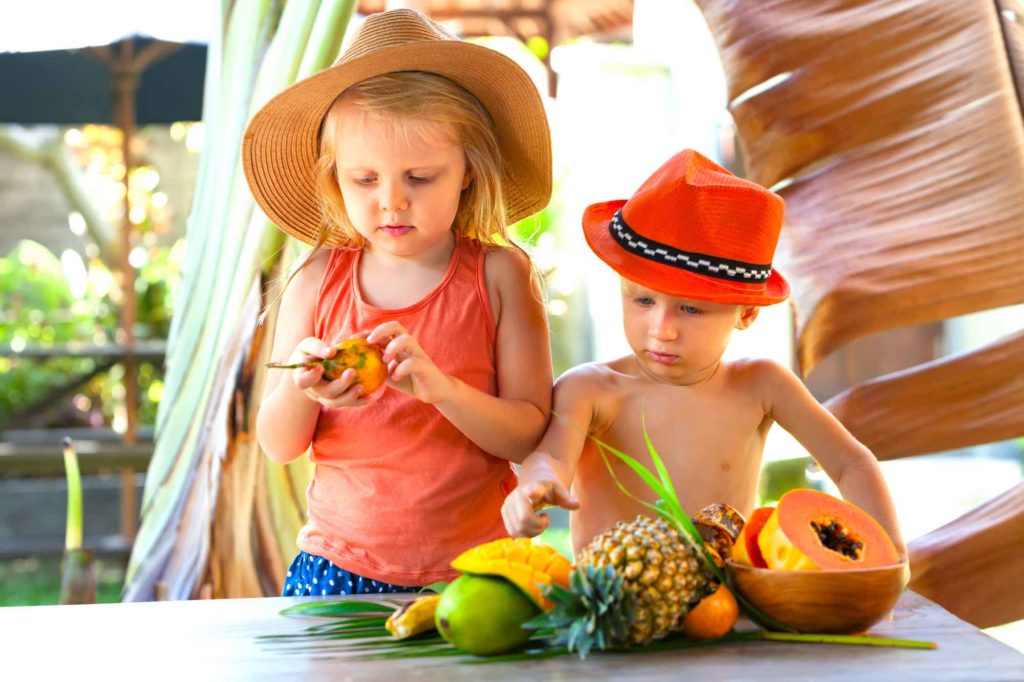 Childcare and Kids' Clubs at Oahu Resorts
Many resorts in Oahu also have amazing childcare amenities and kids' clubs to choose from. Our top pick is Disney's Aulani Resort. They have complimentary childcare for kids ages 3-12, and it's fantastic!
There's also the Hilton Hawaiian Village Waikiki Beach Resort that hosts children ages 5-12.
Kids' clubs are amazing and convenient when provided by your resort but are often only in service during the daytime. Pair nanny services with kids' clubs for the perfect schedule of both family time and solo time during your Hawaii trip!
Click HERE for the best toddler activities on Oahu!
Maui Babysitters
When it comes to vacationing in Maui, vacationers love The Nanny Connection as well as the aforementioned Happy Kids Maui organization. The Nanny Connection practitioners are Infant and Child CPR and First Aid certified. Plus, they currently have 173 five-star reviews on Yelp. Each full-time nanny has to undergo a background check as well.
The Nanny Connection rates include a $50 daily non-refundable booking fee and a $30 per hour cash payment for 1 child with a nanny ($3 additional per hour for each additional child). Happy Kids Maui rates range, with a $43 booking invoice. Both companies have higher rates during holidays.
Another great child care service is Maui Keiki Nanny. Regina Freitas owns and runs this nanny service. Not only does she watch your children for you, but she takes them on so many fun activities! She loves teaching children, especially about Hawaiian culture, making it a great option for your little ones.
If you need some babysitting on Maui for your date nights or other fun activities, these HI babysitters love kids and are a perfect match!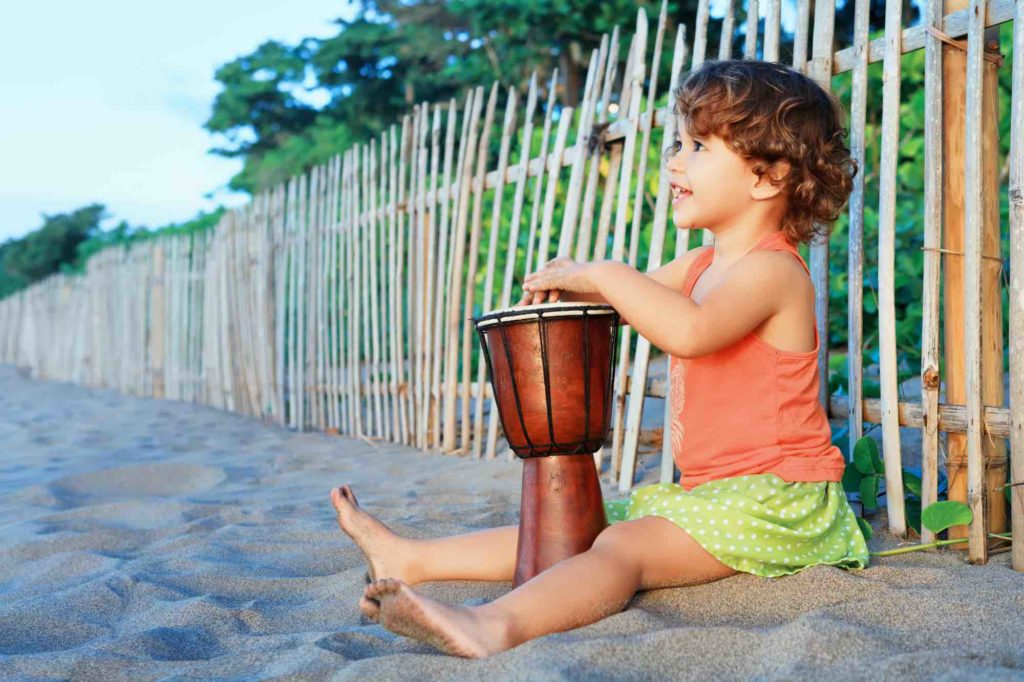 Childcare and Kids' Clubs at Maui Resorts
For hotel kid's services, consider The Grand Wailea in Maui. The Grand Wailea in Maui offers a kids' club named Camp Grande, with programs starting at $65. But they have extremely flexible session options in the morning, afternoon, and night. The kids' camp features a wading pool and counselor-led activities like scavenger hunts and lei-making.
Our previous article on Hawaii Family Resorts with the Best Kids Clubs is a great resource when looking for resorts with additional help for the kids!
Click HERE for the best toddler activities on Maui!
Babysitting Services on Kauai
When it comes to vacationing on Kauai, the Koloa Zipline and Hanalei Bay Snorkel Tour may come to mind, but not when traveling with young children. Childcare agencies, including ChildCare Kauai and, once again, the Happy Kids Maui organization, can help.
Sitters with ChildCare Kaui are first aid and CPR trained and are current or former nurses, teachers, teacher's assistants, substitute teachers, caregivers, lifeguards, college students, and mothers.
These Kauai sitters also bring a first aid kit and age-appropriate toys and will watch your children in and around the resort area. That means no drop-off or pick-up is necessary!
This Kauai babysitting company provides absolutely incredible babysitting opportunities!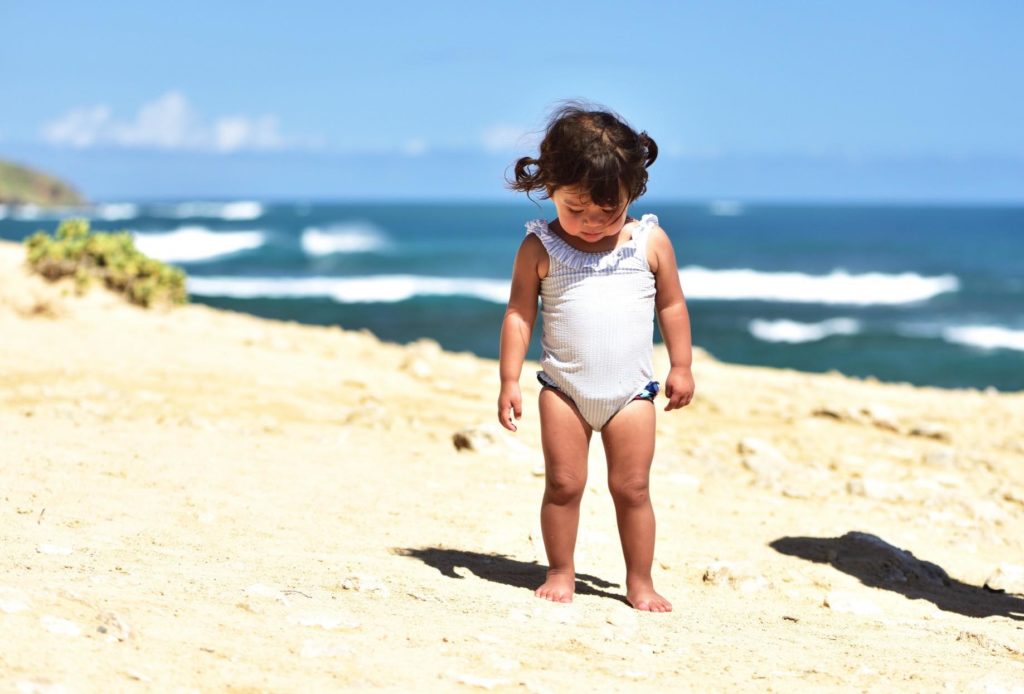 Childcare and Kids' Clubs at Kauai Resorts
For resort options, the Grand Hyatt Kauai offers Camp Hyatt Kauai, which offers childcare for kids ages 3 to 12. This is a great option if you want to check out the adult-only pool at the resort.
The Grand Hyatt Kauai also has a 150-foot water slide on the premises and a lazy river. The resort is dangerously close to convincing us to never leave the hotel during our vacation!
Click HERE for the best toddler activities on Kauai!
Babysitting Services on the Big Island
The Island of Hawaii is also known as the Big Island. Despite sharing its name with the Aloha State, the Big Island does not host the state's capital of Honolulu (which is located on the south shore of Oahu.
However, the Big Island is definitely your best Hawaiian island destination for Hawaii Volcanoes National Park. It also is home to Mauna Kea, the Punalu'u Black Sand Beach, and countless sunset hikes.
Unfortunately, a hefty hike within the Hawaii Volcanoes National Park to view flowing lava up close is not the most doable activity for young children.
Thankfully, babysitting services can be found on the island at Big Island Nannies Aloha or even again with the Happy Kids Maui organization.
Malihini Keiki Care has been providing its nanny services for over 29 years now. All their qualified nannies go through background checks and are CPR and first aid certified. They also have early childhood development background as well.
Big Island Nannies Aloha boasts a 5-star review average on Yelp and requires each of their nannies to be certified in First Aid and Infant & Child CPR. They also do not allow nannies to transport children in any vehicles and offer service right at your resort. It's super convenient.
Plus, they also can work with children with special needs as well. It is a great resource that so many families need!
You cannot say enough good things about these nannies! They absolutely love working with children. Plus, they are all qualified nannies with early childhood education and training. It's definitely child care you can trust!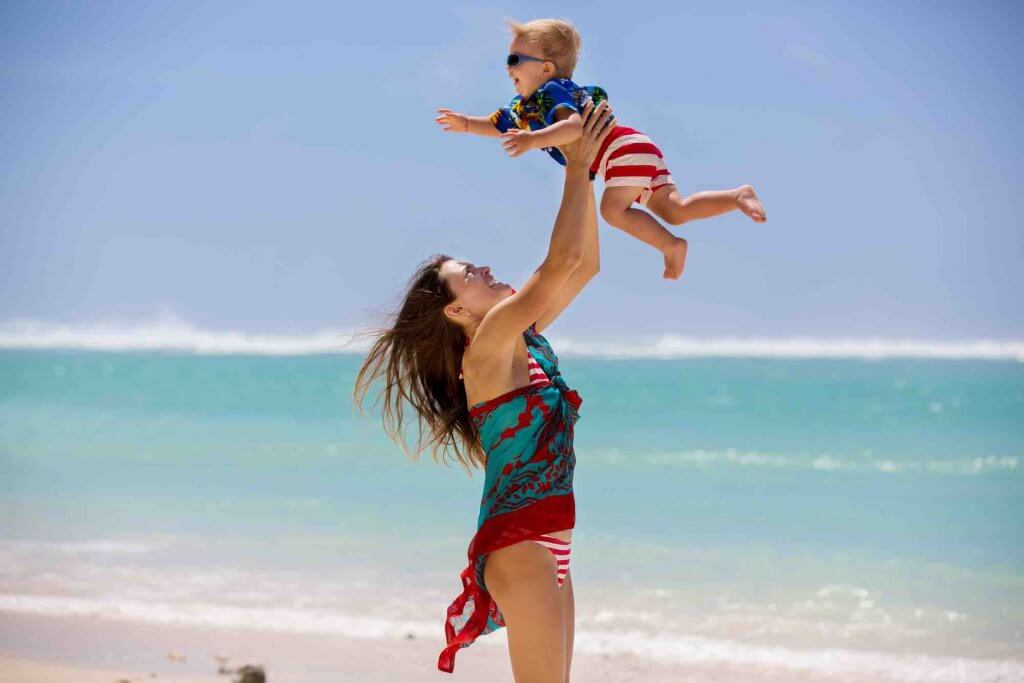 Childcare and Kids' Clubs at Big Island Resorts
For resort-specific options, consider The Fairmont Orchid and their Keiki Aloha kids' club for children ages 5-12. Kids are taught to play volleyball and even explore close-by fishponds and caves. Read our full review.
Hawaii with Toddlers FAQs
Is it worth bringing toddlers to Hawaii?
We think so! We've done it many times, and we just keep a relaxed itinerary and lots of flexibility. It's really awesome if you're able to secure babysitting in Hawaii so you can go ziplining or snorkeling without one parent missing out.
What should I bring to Hawaii with a toddler?
I suggest bringing their own car seat vs. renting because you know it's safe and it's what they are comfortable in. You'll also want to pack lots and lots of snacks and a few toys to keep them occupied on the plane. It's also helpful to bring swim diapers, reef-safe sunscreen, and water shoes.
What are some fun things to do in Hawaii with toddlers?
Besides playing in your resort swimming pool or relaxing at the beach, there are lots of toddler-friendly activities. Check out a free hula show, ride the Kauai Plantation Train, visit the Maui Ocean Center, explore the Honolulu Zoo, or taste shave ice!
How much does it cost to have a babysitter in Hawaii?
With the minimum wage being $12 an hour currently, you can expect to pay around $20 to $30 an hour per child usually. This all depends on the qualified nannies you will find, their childcare experience, and if they have a bachelor's degree.
Finding Vacation Babysitters in Hawaii
Nothing makes a vacation more enjoyable and relaxing than spending time with those you love. Still, sometimes a bit of alone time well…alone…or with your significant other is truly needed!
Consider getting some extra help in the form of a resort's kids' club or Hawaii babysitting for your next vacation.
Whether it's for a few days or even one night, finding a service you trust is a great way to ensure that everyone has time to relax in the Hawaiian sunshine.
Ready to plan your next great Hawaii getaway? Give our Hawaii Travel Tip articles a read to save money and have a trip of a lifetime.