Heading to Kauai with a baby and don't want to haul too much stuff? Find out where you can rent baby items on Kauai with this list of Kauai baby rentals.
This Kauai baby rentals post contains affiliate links which means if you purchase something from one of my affiliate links, I may earn a small commission that goes back into maintaining this blog.
Unless you are taking a private jet to Kauai with all of your baby stuff, you may find yourself needing to rent baby items.
When I flew to Kauai with my 9 month old (several years ago) I rented an exersaucer, a pack n play, and a few other baby products to make us feel a little more at home on Kauai.
If you are traveling from the Mainland to Hawaii, you probably know how expensive it can be to pack everything you need for your baby.
Instead of bringing everything you can possibly think of with you, you can easily rent all the baby gear in Kauai.
Because this is such an amazing concept, there are many Kauai baby rentals on this Island. Each one offers something unique!
When you get on the Island and aren't sure where to go, I've outlined some of the top Kauai baby rentals for you to check out.
If one doesn't have what you need, you can simply check out the next one.
Don't have time to read a bunch of Hawaii blog posts and reviews? Here are some of our top picks for visiting Kauai with kids.
Best Kid-Friendly Kauai Tours/Activities
Best Kid-Friendly Kauai Resorts
Grand Hyatt Kauai (this is a personal favorite for my kids because of the water slide and saltwater lagoon)
Royal Sonesta Kauai (my kids LOVE the pool here because it's the largest one in Hawaii)
Hilton Garden Inn (we like renting the cottages here because you can walk to a massive playground)
Want to skip all the planning and just access my detailed Kauai Itinerary complete with daily schedules, kid-friendly activities, and travel hacks? Click the button below.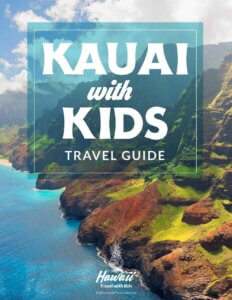 Heading to Hawaii with a baby? Read THIS first and check out my beach packing list!
Kauai with a Baby FAQs
Is Kauai baby friendly?
Yes! In fact, most of Hawaii has baby-friendly restaurants, beaches, activities, and incredible family resorts!
What do I need to take my baby to Hawaii?
You'll want to pack breathable clothing, SPF swimwear, and a good sun hat.
Is Maui or Kauai better for babies?
Both islands are actually pretty awesome to visit with a baby. Maui has more kid-friendly resorts, but Kauai has a lot of kid-friendly condos and vacation rentals. Both islands have baby-friendly beaches, restaurants, and plenty of stroller-friendly things to do.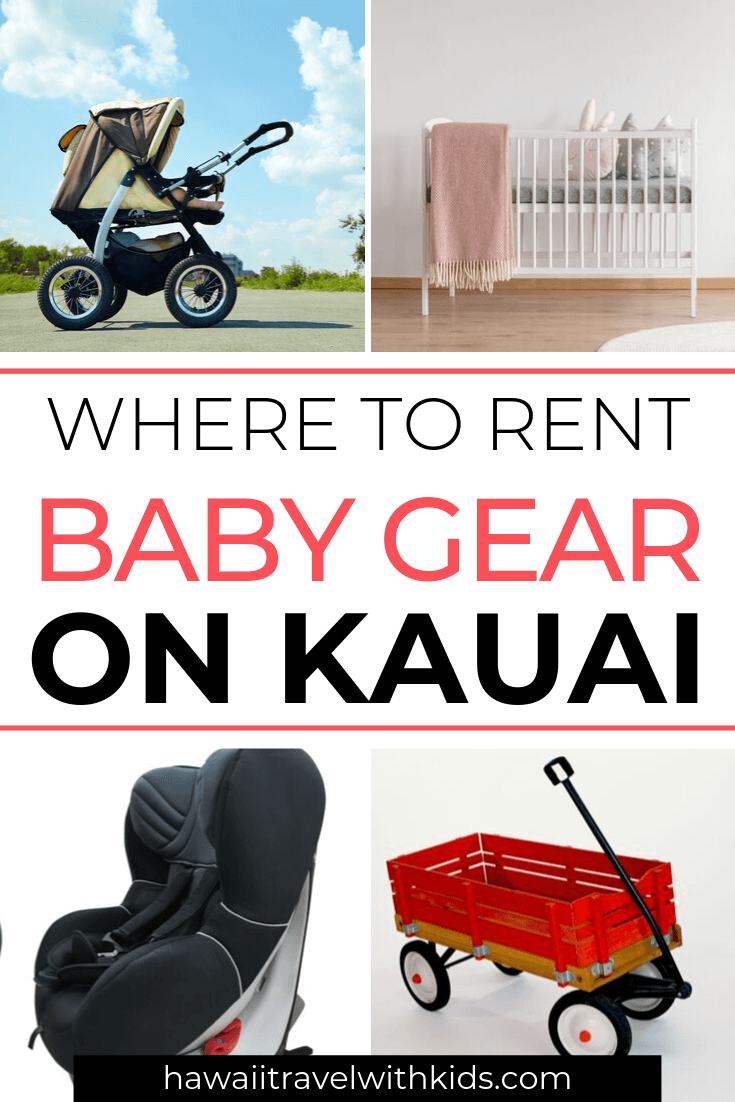 Kauai Baby Rentals
When you get to Kauai and you don't know where to go for baby rentals, head to Kauai Baby Rentals!
This particular place has good reviews because they clean and sanitize their baby equipment very well.
You can avoid extra airline costs and get what you need, right on the Island.
It gives you peace of mind when you can rent all the baby equipment you need, right at Kauai Baby Rentals.
This rental location is also fully licensed and insured, which will give you even more confidence in their baby products.
Rainbow Rentals
Traveling with kids and babies is hard enough. What if you don't have the right equipment to explore and enjoy Kauai?
That is where Rainbow Rentals comes in.
They specialize in baby gear rentals and beach rentals. Need a stroller? Need toys? Rainbow Rentals has you covered!
The really cool thing about Rainbow Rentals is that they will even deliver to you.
So, you can depend on them to deliver and pick up what you need or are done with.
Kauai Baby Gear
Are you particular about the kind of baby gear you enjoy using? Kauai Baby Gear specializes in ensuring they have the baby brands that you want to rent.
They even have beach gear, if you'll be needing that, during your stay in Kauai.
All of the rental equipment at Kauai Baby Gear is in excellent condition.
Their equipment is also cleaned and sanitized after each use. They have items like…
Cribs
High chairs
Diapers
Stroller
The concept behind places like Kauai Baby Gear is that you can spend more time focusing on the family and less time focusing on what you need to bring.
Everything you need is already there!
Nana's Baby and Beach Equipment
This company focuses on helping you leaving all the bulky baby gear behind.
When you get to Kauai, you can have all the baby gear you could possibly want or need.
All of the baby and beach gear offered at Nana's Baby and Beach Equipment are top sellers in their category.
So, when you rent from here, you are only getting the best!
You can even look at her baby rental option before you go.
Anything you could need, she will have, plus I see she even has a babysitting option, which is pretty awesome!
These are the main Kauai Baby Rental Places to checkout, while you are in Kauai.
You may be wondering what to look for in good equipment, when you are renting it for your vacation or visit to the Island.
Get 10% off using code: HTWK10
What to Look for in Baby Rental Equipment
Moms and dads take their baby equipment seriously.
I mean, you are putting your pride and joy in baby equipment that someone else owns.
It's important to look for baby rental equipment that you are confident in.
There are many Kauai baby rental places, but choosing the one that is best for you is important.
Updated Baby Equipment
Why would you want to rent old baby equipment?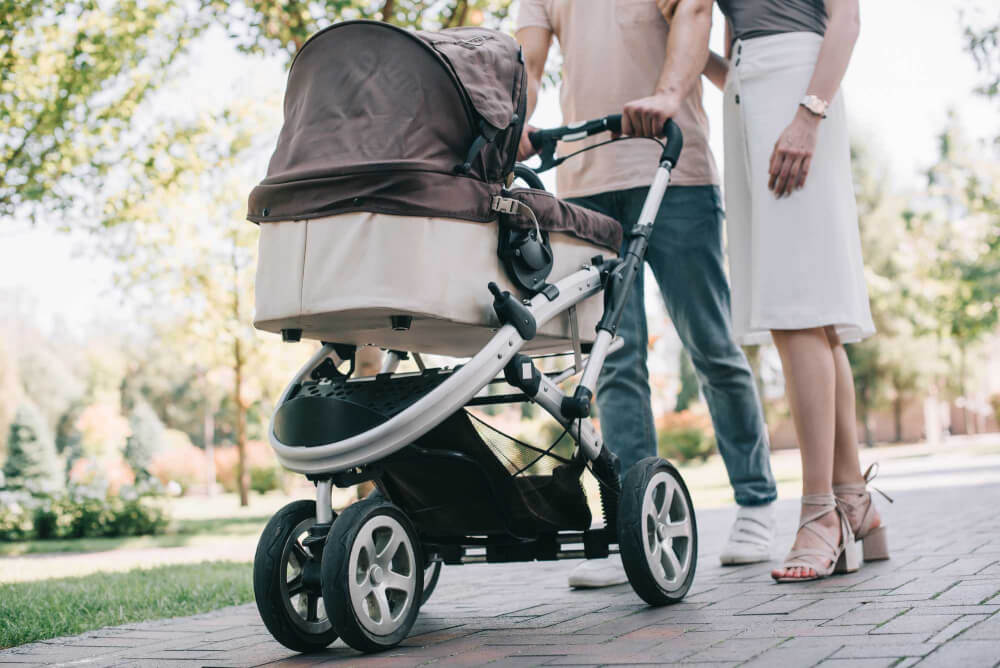 One of the best things you can do, when renting baby equipment, is to make sure it's updated.
You don't want to rent equipment that could potentially be dangerous for the baby. Updated baby equipment is a must.
Licensed and Insured
Another must have, when you are looking for a baby rental place in Kauai is to make sure they are licensed and insured.
This means their equipment is going to be the best of the best and if anything happens, they are covered!
It might seem weird to make sure someone is licensed and insured in this industry, but that means that it's legit.
Customer Service
Since there are a few businesses to look at for renting baby rental equipment, it's important to check out customer service.
You will want to work with a place that has the best customer service.
After all, you're going to be tired from traveling all this way.
Rent baby equipment from a company that is happy to have your business. After all, you do have several to choose from.
Checkout the Reviews
While I provided the businesses for your information, I didn't do the research on which one is the best.
According to all of their websites, they are all the best. Ha ha!
I would advise you to checkout the reviews and make sure you are okay with doing business with them.
Give them a call, ask questions, don't be afraid to make sure they are the company you want to do business with.
What Kind of Equipment Can I Rent?
When it comes down to it, there are a lot of different baby equipment options you can rent from these baby rental places in Kauai.
Here is a list of some of the options you have for renting:
Beach toys
Baby beach equipment
Strollers
Jogging strollers
Pack N Play
Car seats
Booster seats
Most of these baby rental places also have items that you can rent for your children as well.
If you don't want to haul all of your belongings across the USA, then perhaps renting equipment is one of the best things you can do for your sanity and time.
Ordering Items Online to be Shipped
Another option that may or may not be more cost effective is to order baby items online from a retailer like Amazon and have it shipped to your hotel or rental.
This might be a cheaper option for those who are staying for a longer period of time. Or for people visiting family on Kauai who might want to leave items there for their next trip.
The tricky thing about this is what to do with it when you are done.
There are several thrift shops on Kauai where you can donate your baby items, if you want to pay it forward.
So, if you are traveling to Kauai with a baby, think about cutting down your luggage with these Kauai baby rentals! And check out my Hawaii beach packing list for babies.