Looking for an awesome Air Fryer chicken recipe to make? You'll love this Hawaiian BBQ Chicken Wings recipe that's is packed with flavor!
This Air Fryer Hawaiian BBQ Chicken Wings recipe contains affiliate links which means if you purchase something from one of my affiliate links, I may earn a small commission that goes back into maintaining this blog.
My husband bought himself an Air Fryer earlier this year when it was on sale.
We already own quite a few kitchen gadgets, like an Instant Pot, so I wasn't sure if it was worth investing in an Air Fryer.
He was pretty convinced it would be worth it and so we've been throwing all kinds of things into the Air Fryer to really put it to the test.
Our kids have been inconsistent eaters this past year. We never know if they are going to take one bite, or have 3 helpings.
But the one thing we do know is that they LOVE eating chicken wings.
So, we keep trying different variations on chicken wings to change it up from week to week.
One recipe that's been a hit is this Hawaiian BBQ Chicken Wings recipe. Our family loves eating Hawaiian food and this totally reminds us of things we've ordered in Hawaii.
It's really best if you can make the sauce the night before so the chicken wings can marinate and soak in all the yummy flavors.
We usually serve it with Pineapple Fried Rice to round out the meal.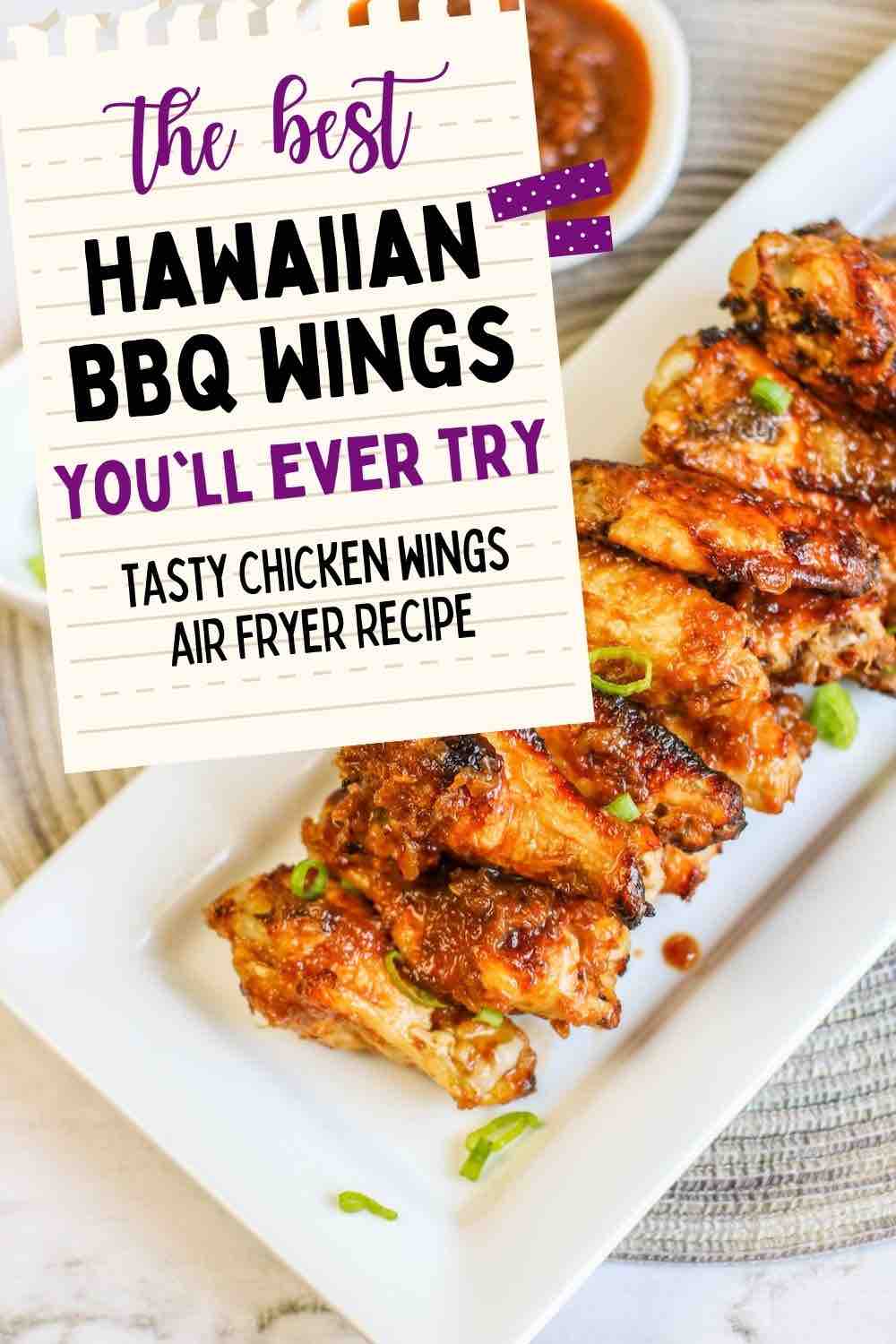 Air Fryer Hawaiian BBQ Chicken Wings Recipe
What Type of Chicken to Buy:
3 to 4 pounds chicken wings
Hawaiian BBQ Sauce Ingredients:
½ cup soy sauce (or soy sauce alternative)
½ cup chicken broth
1 tablespoon garlic chili sauce
2 tablespoons brown sugar (or substitute brown sugar sweetener like Swerve)
1 ( 20 ounce) can crushed pineapple in juice
¼ teaspoon ground ginger
1 tablespoon tomato paste
Salt and pepper to taste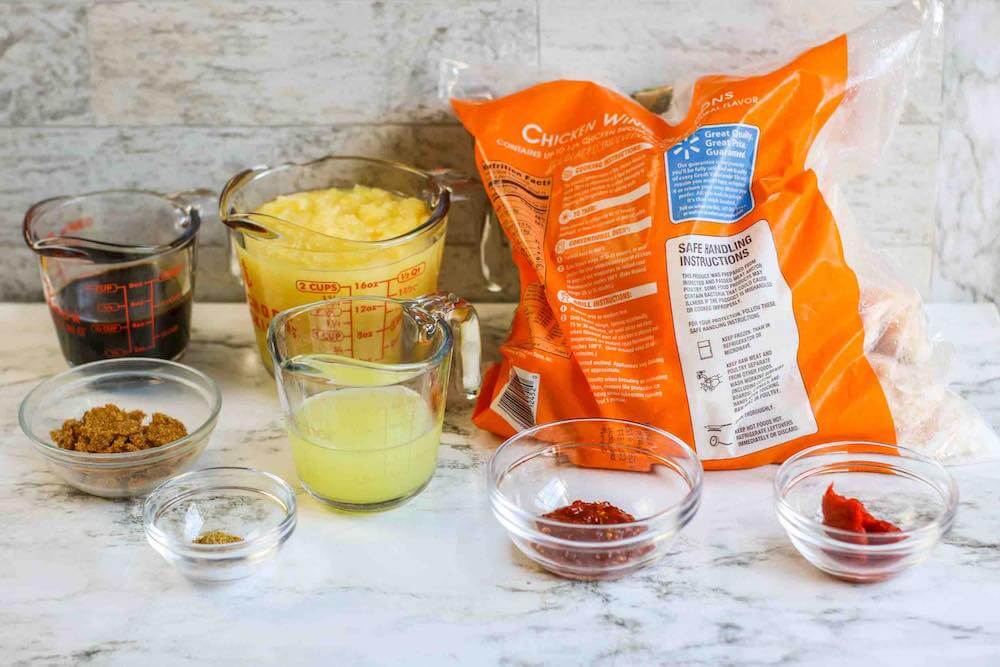 How to Make Hawaiian BBQ Chicken in the Air Fryer
Mix together all ingredients for sauce.
Place wings in a large bowl. Pour half of the sauce over wings and toss to coat. Allow to marinate in the refrigerator for at least 2 hours to overnight.
Preheat air fryer to 390 degrees. Prepare air fryer basket with nonstick cooking spray.
Place wings in air fryer basket with space between to allow air to circulate. Discard remaining marinade.

Cook chicken wings 25 to 30 minutes (25 minutes for thawed but closer to 30 minutes for frozen), flipping halfway or until the chicken wings are done.

Meanwhile, in a small saucepan, place remaining sauce over medium heat. Bring to a boil and reduce heat to low. Simmer for 20 to 30 minutes.
Toss cooked chicken wings in sauce before serving. Sprinkle with sliced green onions or chopped chives, if desired.
And that's it!
These Hawaiian BBQ Chicken Wings are great as an appetizer or serve it for dinner with a veggie and rice!