Looking for some delicious tropical dessert recipes that are perfect for summer dinners and outdoor parties? Scroll for the best mango dessert recipes!
This mango dessert recipe roundup contains affiliate links which means if you purchase something from one of my affiliate links, I may earn a small commission that goes back into maintaining this blog.
Don't Want to Scroll? Here Are the Top Mango Desserts
hide
On every trip to Hawaii, we stop at the local Farmers Market to grab a variety of Hawaiian fruits to enjoy during our vacation. And we can't leave without picking up armloads of mangoes!
It all started when my mother-in-law fed our oldest mango for the first time. His whole face lit up, and he gobbled down the entire fruit!
Ever since then, both our boys will eat at least one mango for breakfast. And then they usually want another one in the afternoon or after dinner. So keeping a good supply of mango is always a smart idea for us.
But, sometimes, it can be hard to eat them all before they get over-ripe. We tend to overbuy some days.
To combat this, we make a lot of Hawaiian smoothies for breakfast or whip up some mango-infused Hawaiian cocktails to enjoy out on our lanai.
Since we've had to postpone our trip to Hawaii this year, we're baking a lot of our favorite mango recipes as part of our effort to recreate our canceled Hawaii vacation at home.
I thought I'd share some of the tastiest mango dessert recipes I've found so far that are sure to make your mouth water!
Find out my favorite Hawaiian dessert recipes!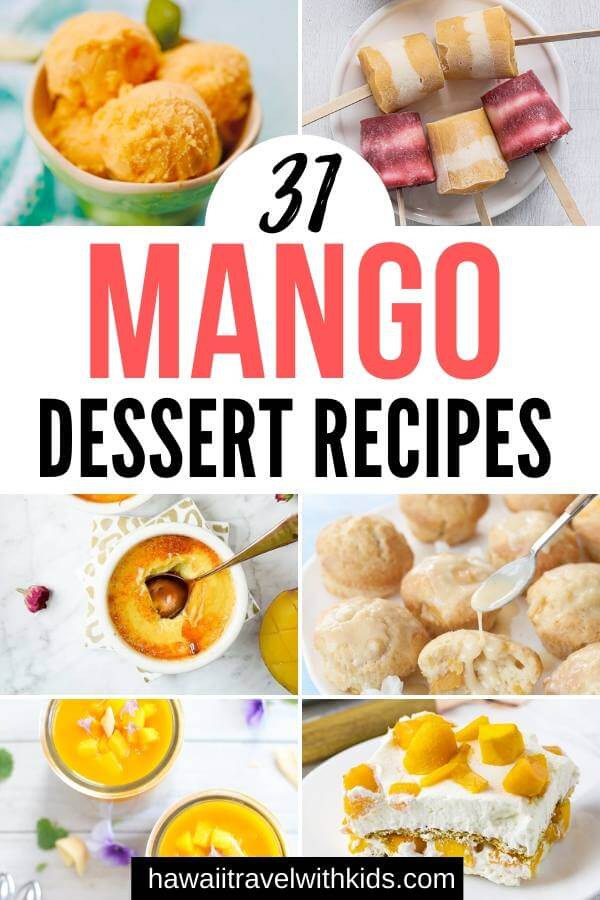 31 Mango Dessert Recipes You HAVE TO Try!
MANGO DESSERT RECIPES: ICE CREAM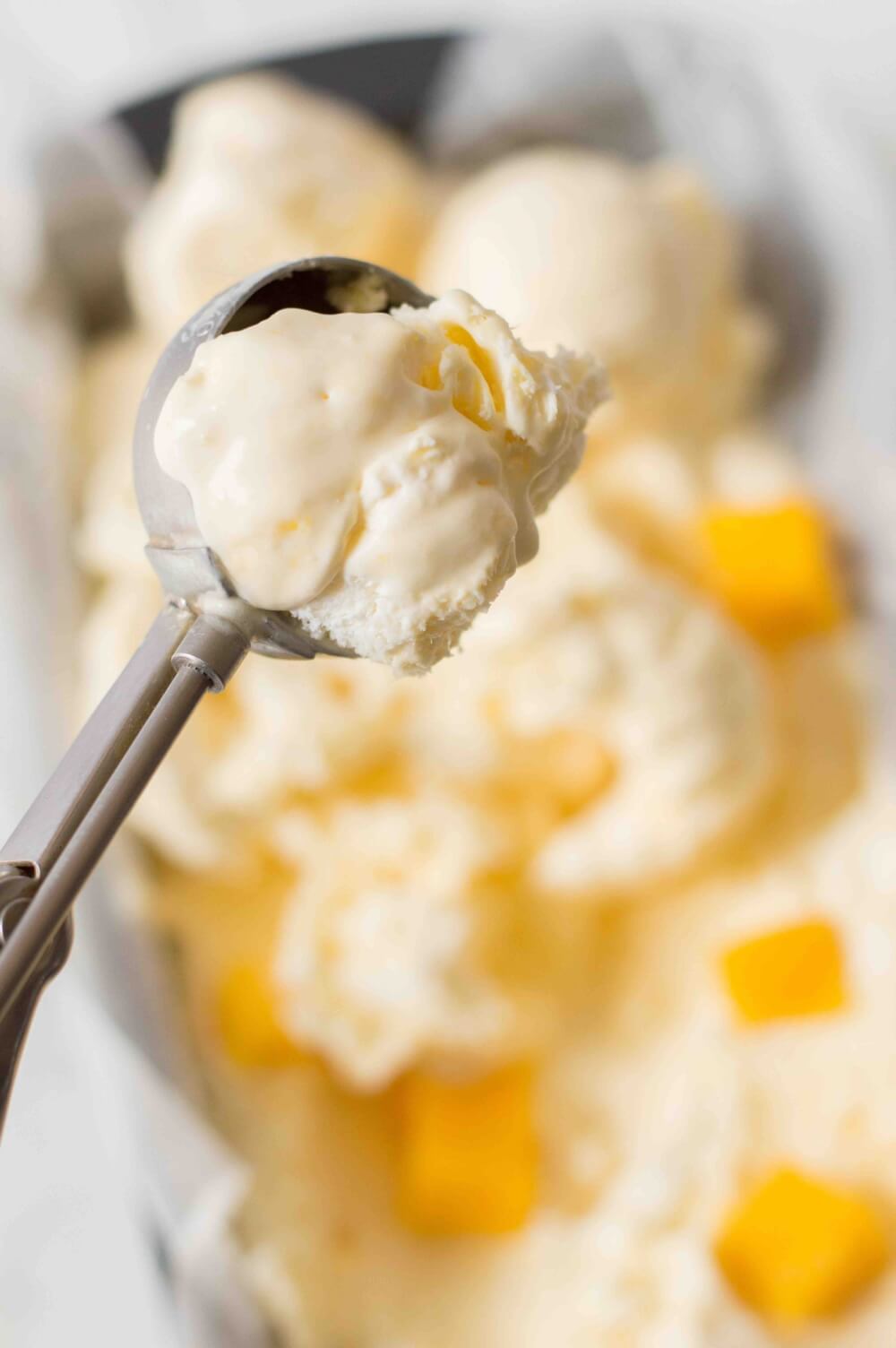 This easy mango ice cream recipe only uses a few ingredients and packs a flavorful punch! Perfect for pairing with tropical fruit pie or eating all by itself on a hot summer day.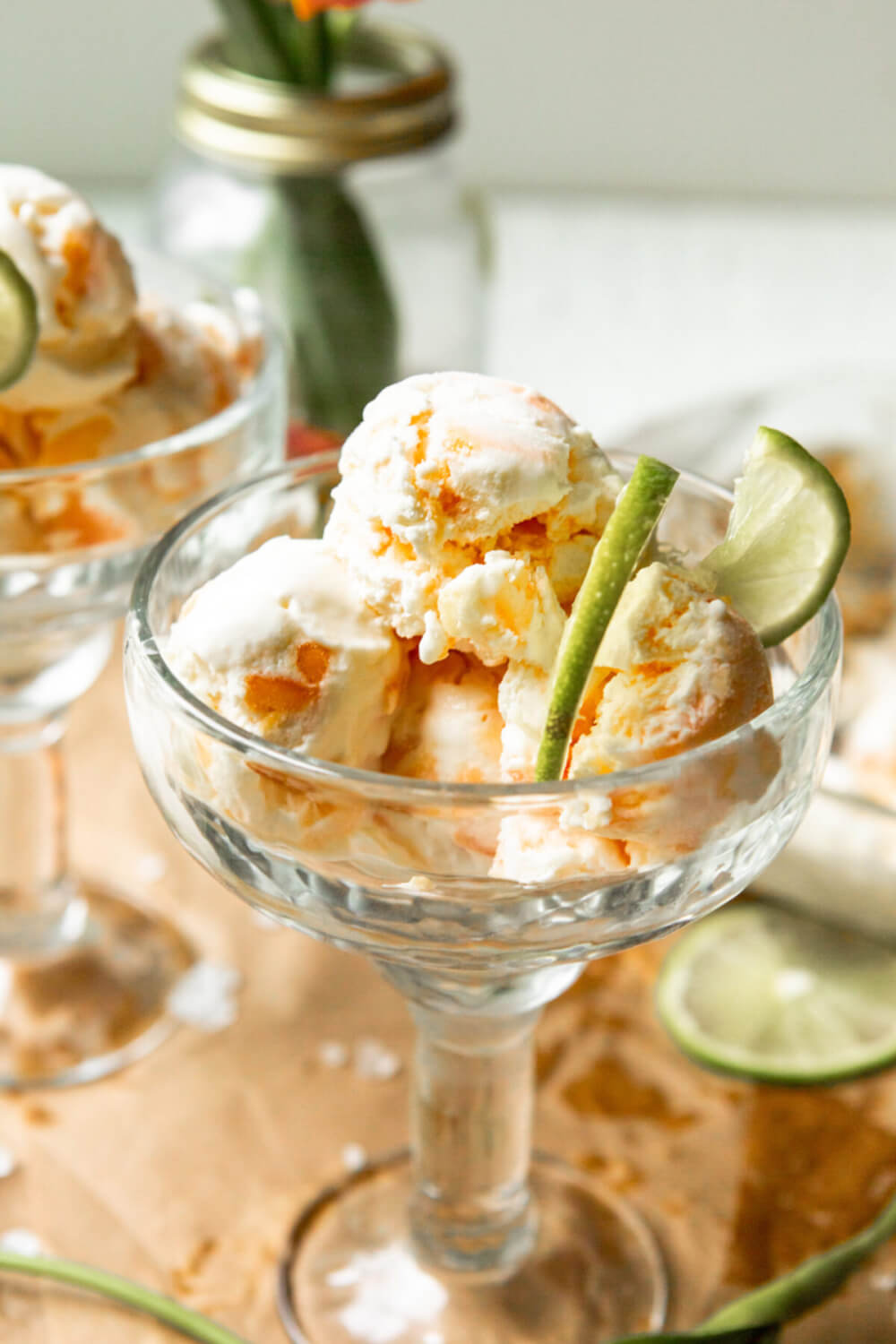 This no-churn papaya mango ice cream is the perfect tropical treat during those hot summer months. Oh so easy to make and full of flavor, it's bound to be a summer favorite for those mango lovers.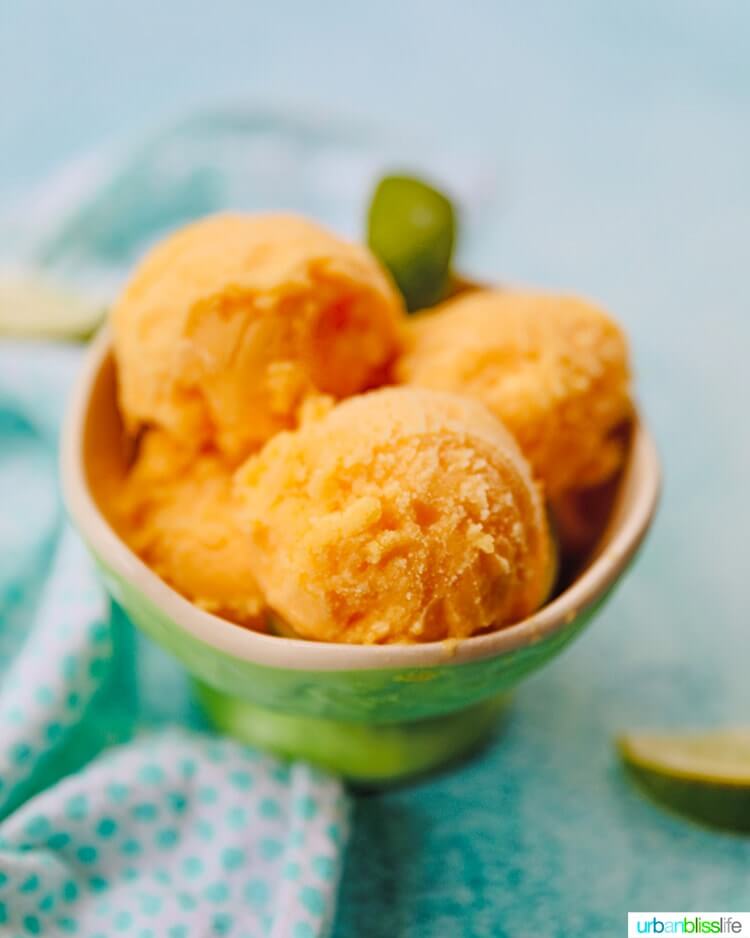 Pineapple Mango Sorbet is a tropical treat on a warm sunny day! It only takes a few ingredients and is SO easy to make with this summer fruit! If you love mangoes, this is a simple dessert for you!
Try this rich and creamy mango gelato for a refreshing summertime treat! It is perfect for mango season with all the fresh mangoes you have at home.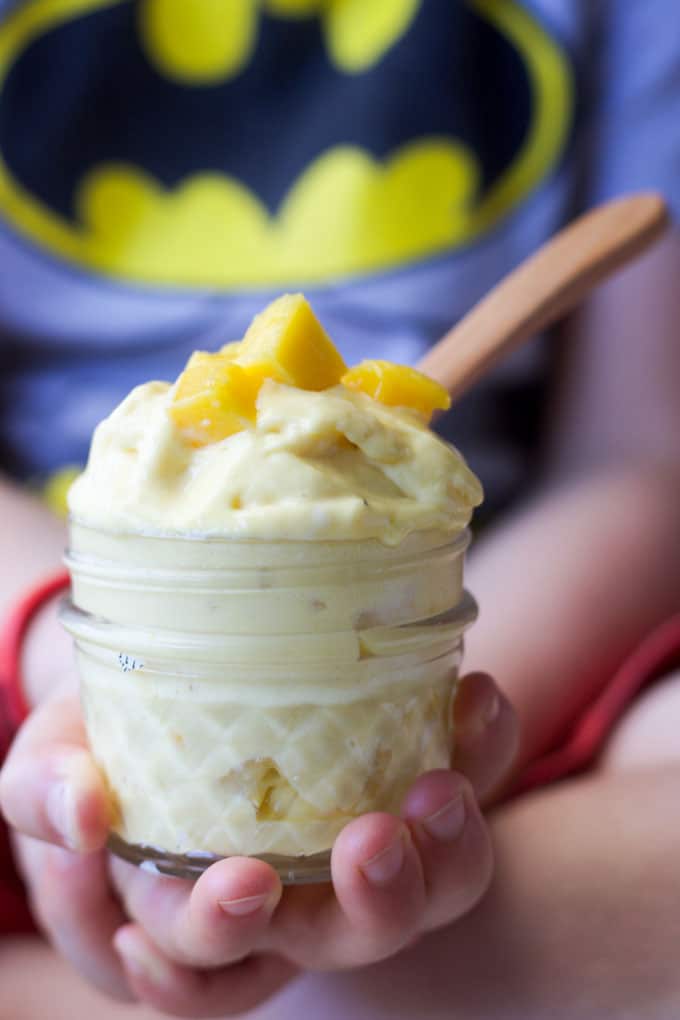 This Mango Frozen Yogurt takes minutes to make, has only three ingredients, and requires no ice cream maker. Sweetened only with fruit, what is not to love about this mouth-watering dessert!
MANGO DESSERT RECIPES: POPSICLES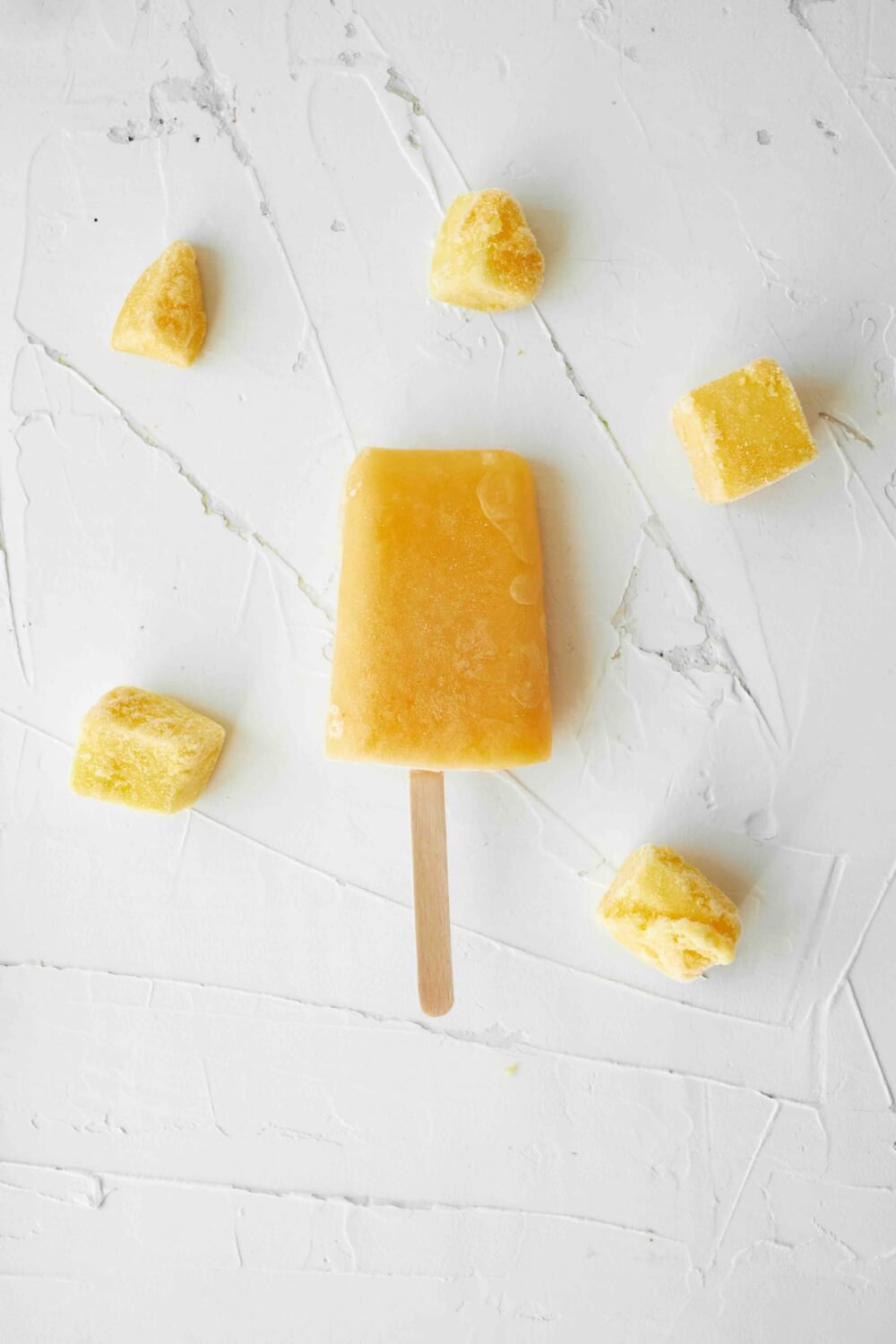 Looking for a creamy popsicle packed with fresh fruit? Check out this super easy mango popsicle recipe that only uses 3 ingredients!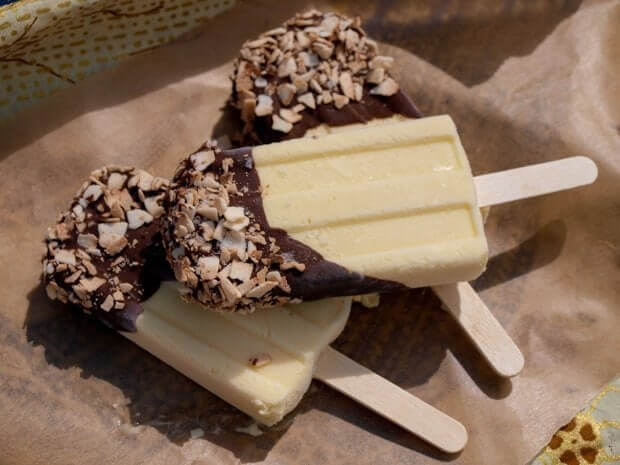 Mango Mousse Ice Lollies are delicious on their own but dip them in chocolate and toasted coconut, and they become something extra special, an exotic tropical delight! It is one of our favorite desserts!
With four ingredients and no added sugar, these mango coconut popsicles are a sweet healthy treat you'll be making all summer long.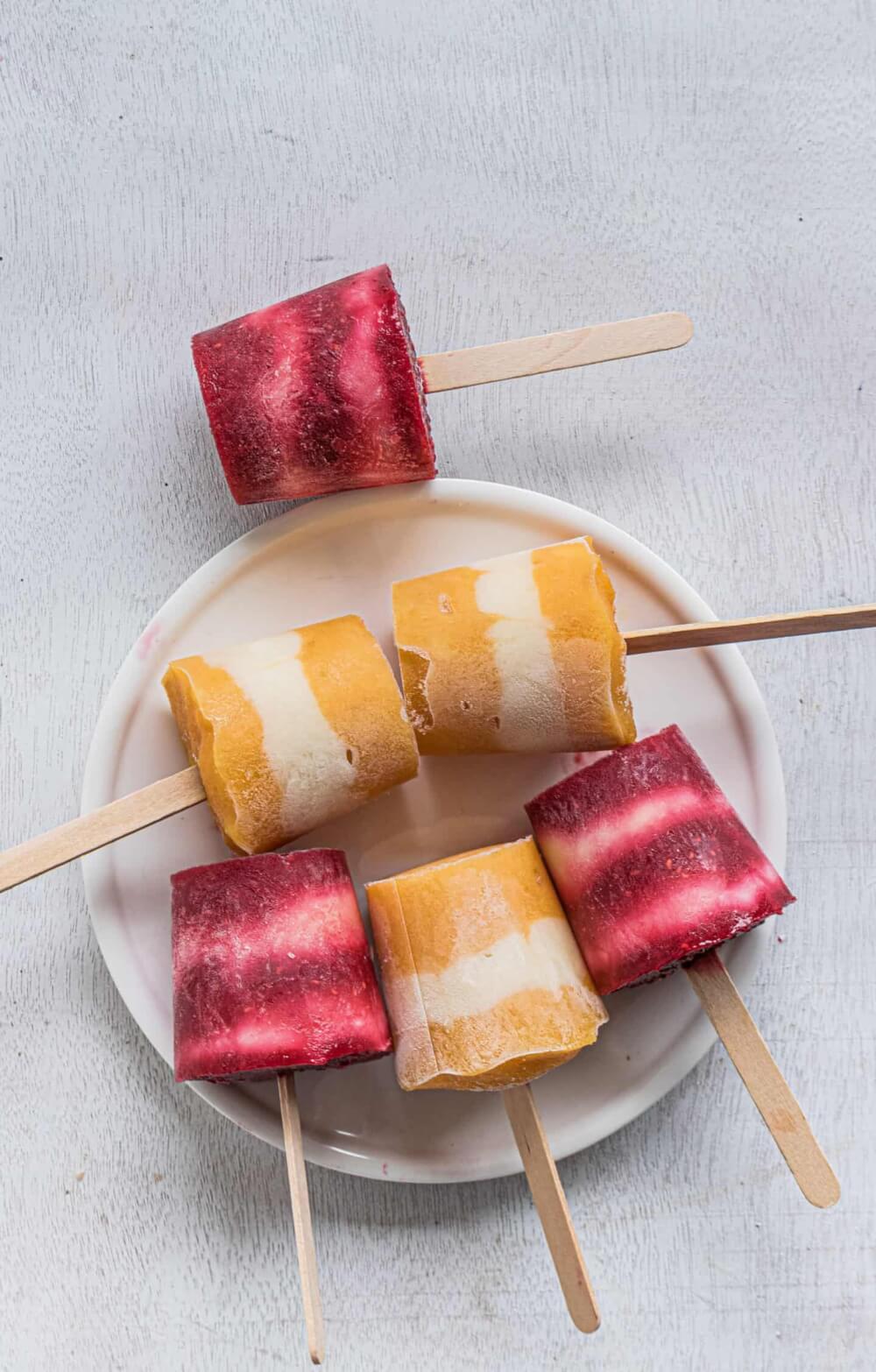 These mango and raspberry healthy yogurt popsicles are the perfect sweet treat for those hot summer days. These homemade popsicles are made with only five simple ingredients and are refined sugar-free and a totally natural and healthy treat full of delicious flavor.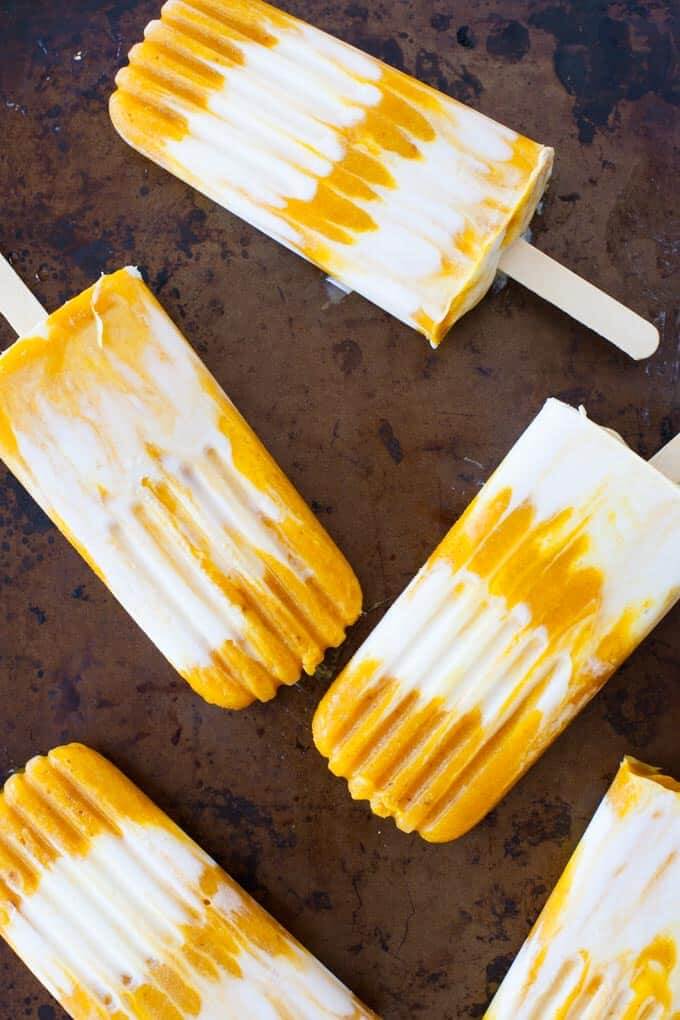 Sweet and creamy, these turmeric mango lassi popsicles are the perfect antioxidant-packed dessert to serve on a hot summer day.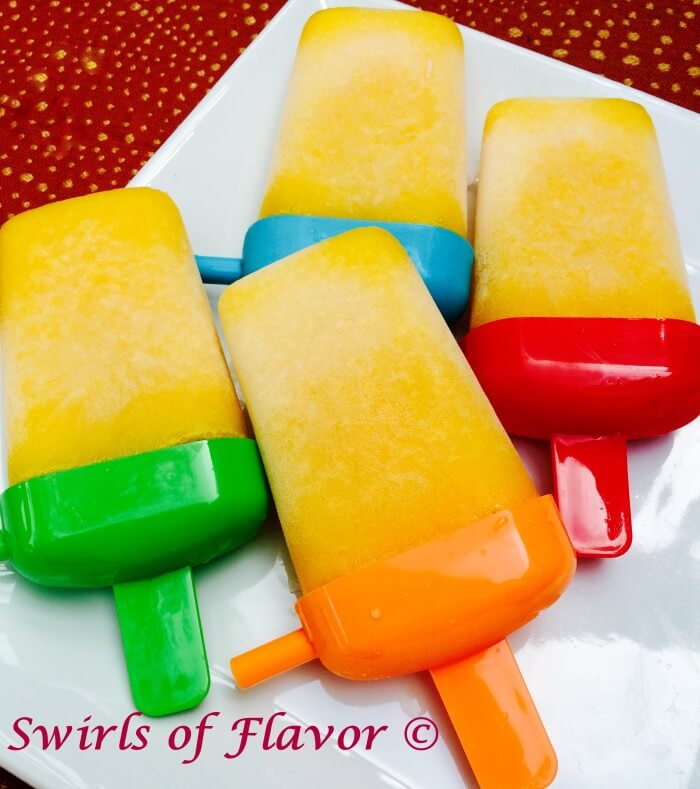 Combine the sweet buttery mango with the tart, mouthwatering pineapple, and a hint of lime….now that's a marriage made in the kitchen! Pineapple Mango Ice Pops are the perfect cool-me-off frozen treat on a hot and humid summer day!
MANGO DESSERT RECIPES: PIE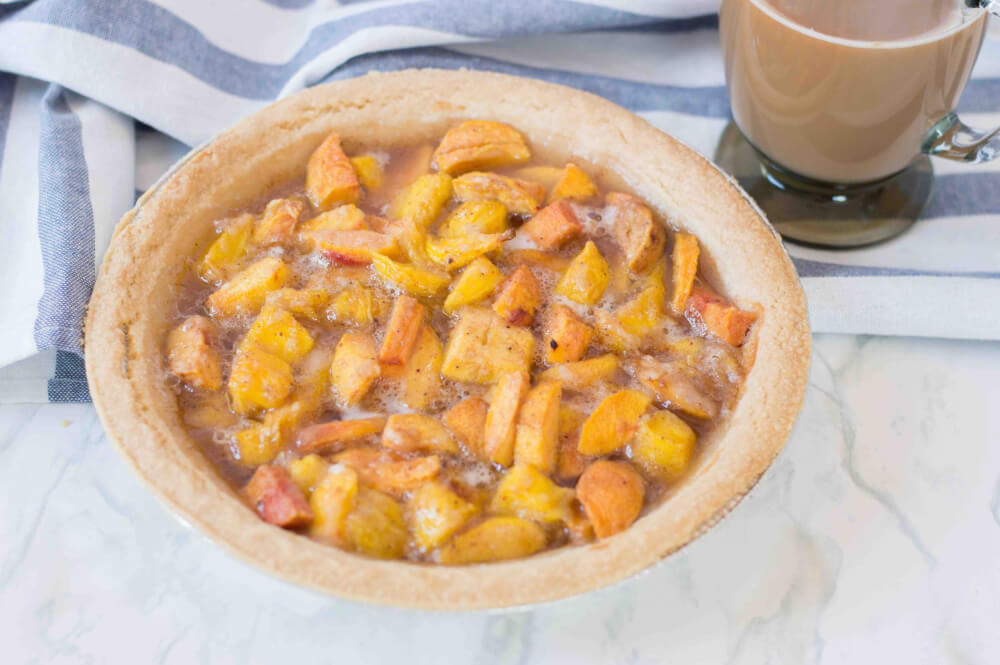 If you love fruity desserts, you'll be in heaven with this peach mango pie! It uses fresh peaches and mangoes and goes really well with homemade mango ice cream! Freeze it so you can get a taste of summer all year long!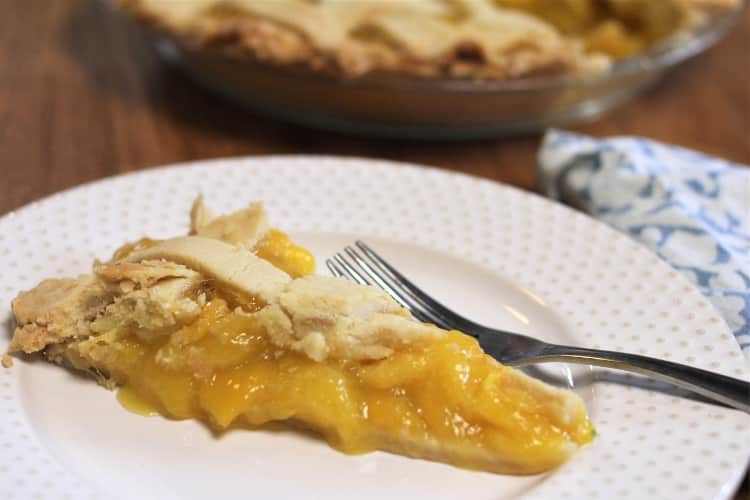 Mango and lime are classic companions, add just a bit of sugar, and you have a perfect sweet pie filling. This mango lime pie will quickly become a family favorite dessert.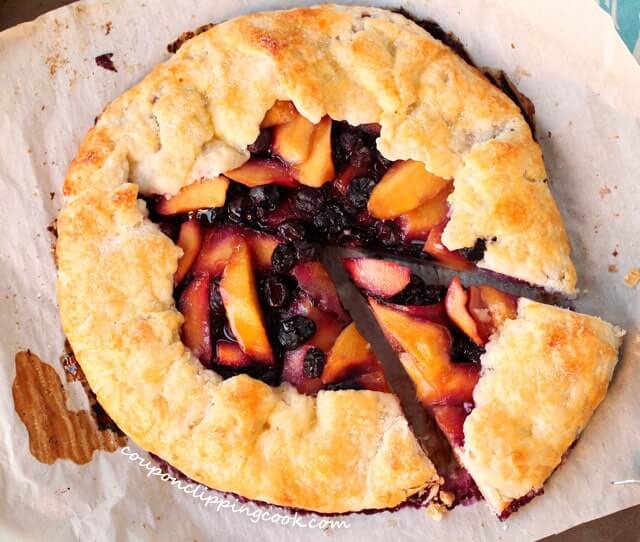 You won't believe how easy it is to make this homemade Mango, Blueberry, and Ginger Galette. It has a delicious tropical taste with a hint of ginger in every bite. All it takes is one ripe mango!
MANGO DESSERT RECIPES: CAKE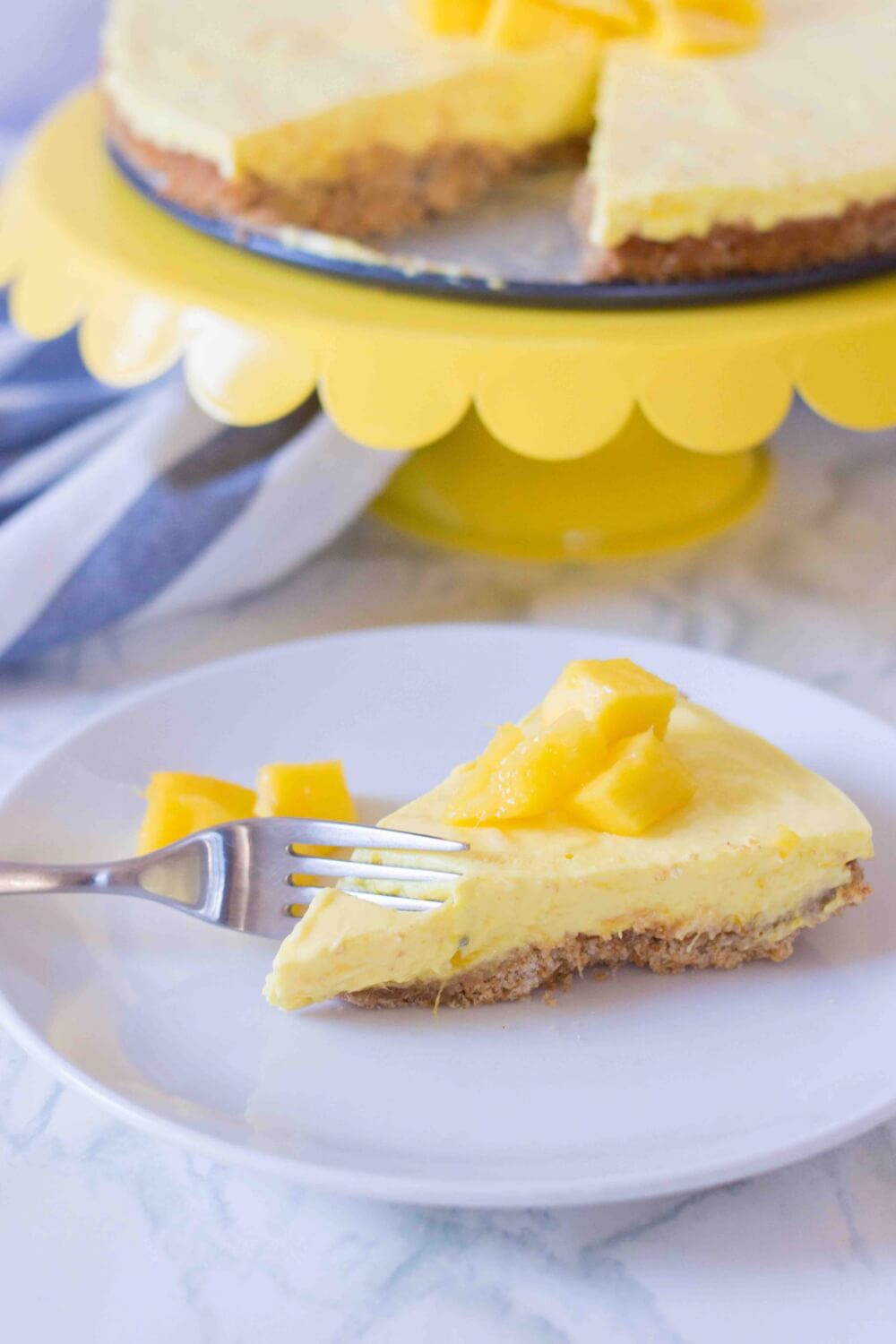 This refreshing mango mousse cake is served cold and is full of delicious mango flavor! Plus, it can be frozen and thawed to eat at any time of the year. The perfect way to use up mangoes before they go bad.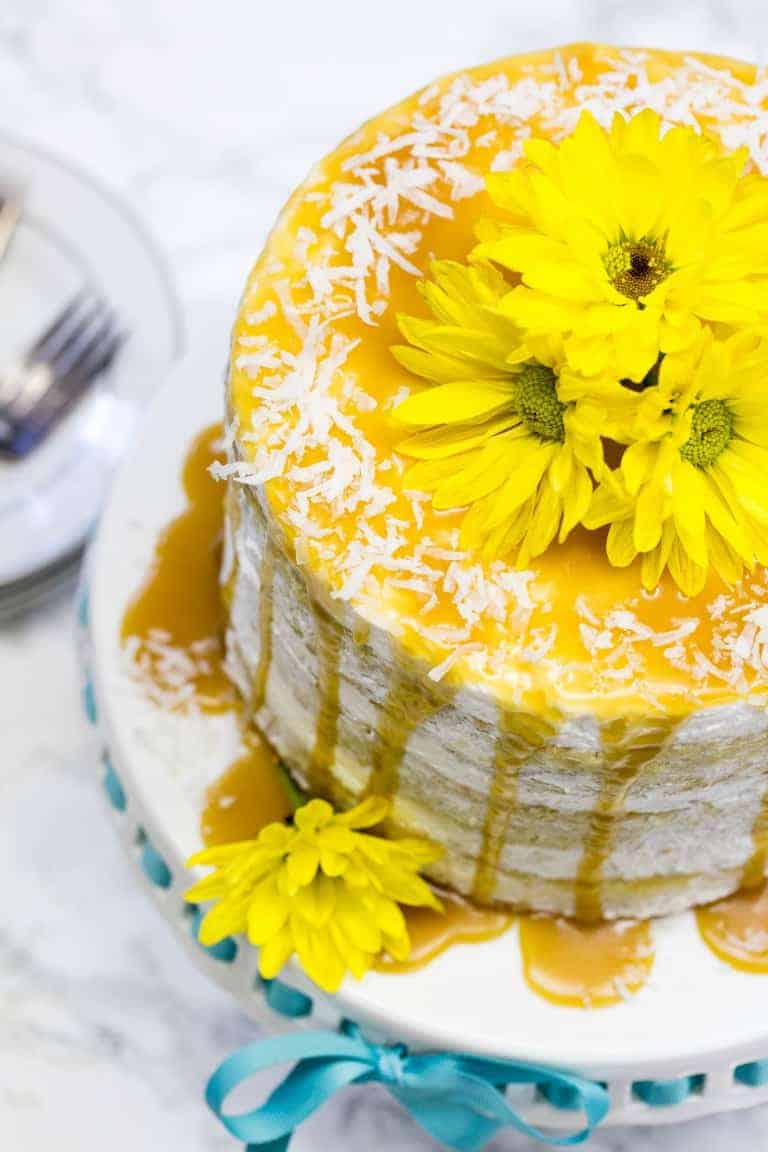 Looking for an easy Mango Cake Recipe? You have found it!! This gorgeous rich tropical Coconut Mango Cake is bursting with juicy mango and a velvety coconut caramel sauce, so it's full of exotic flavors in every bite. All the ingredients together make for a delicious tropical twist!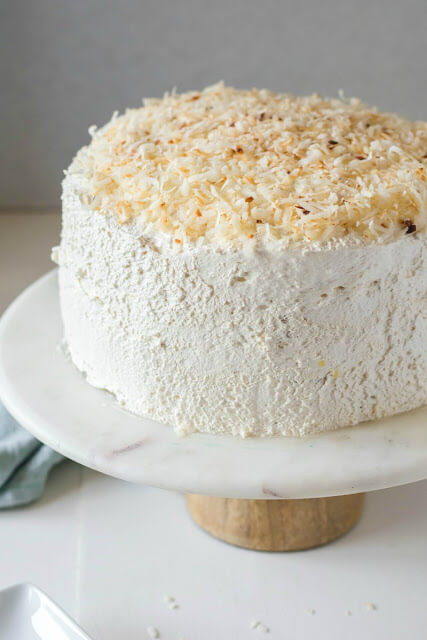 Mango graham cake or mango float is cold, sweet, and so easy to make. Just layer graham crackers, sweetened cream, and mangoes, and enjoy. I love the sweetness and texture!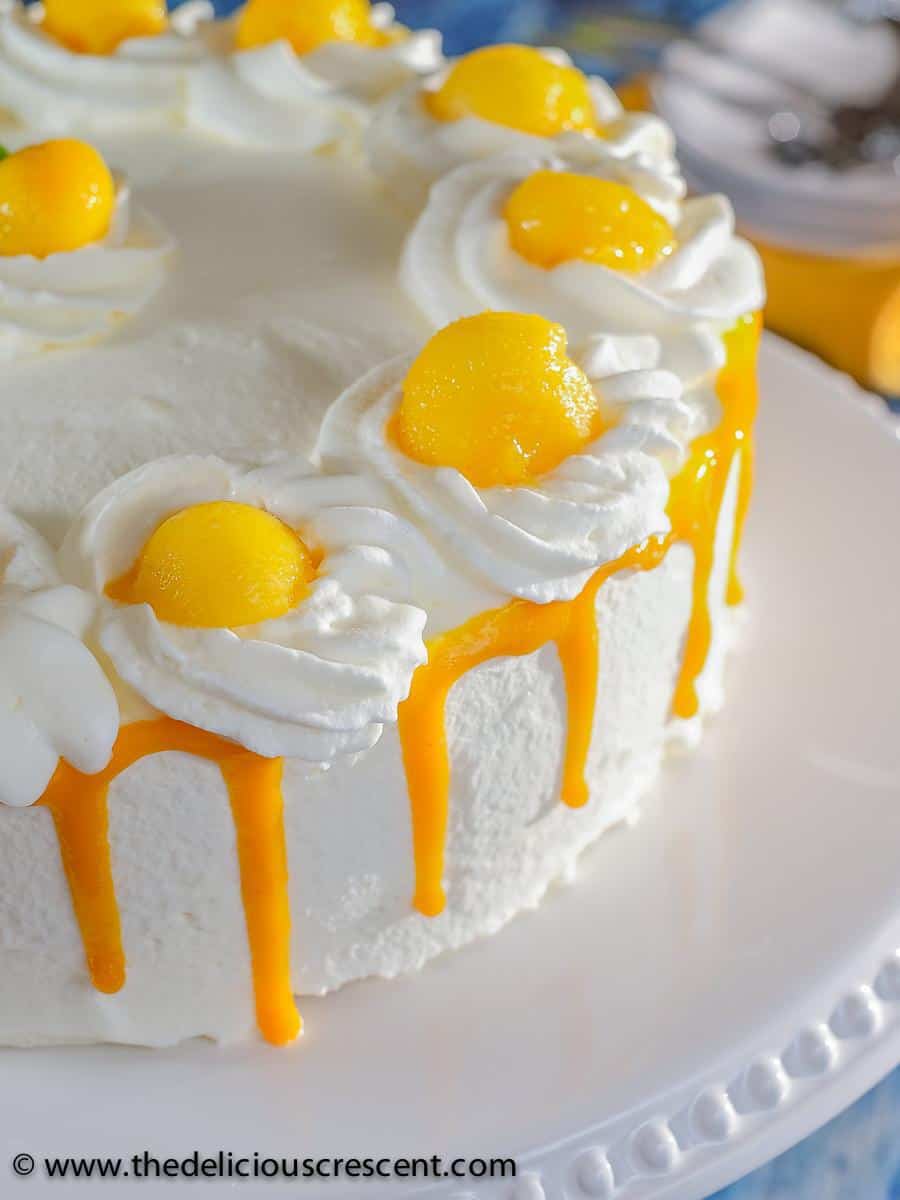 Mango cake with whipped cream is incredibly delicious. Full of juicy mangoes, a secret sauce, and soft sponge cake layers soaked, resulting in a moist cake that makes a great summer dessert.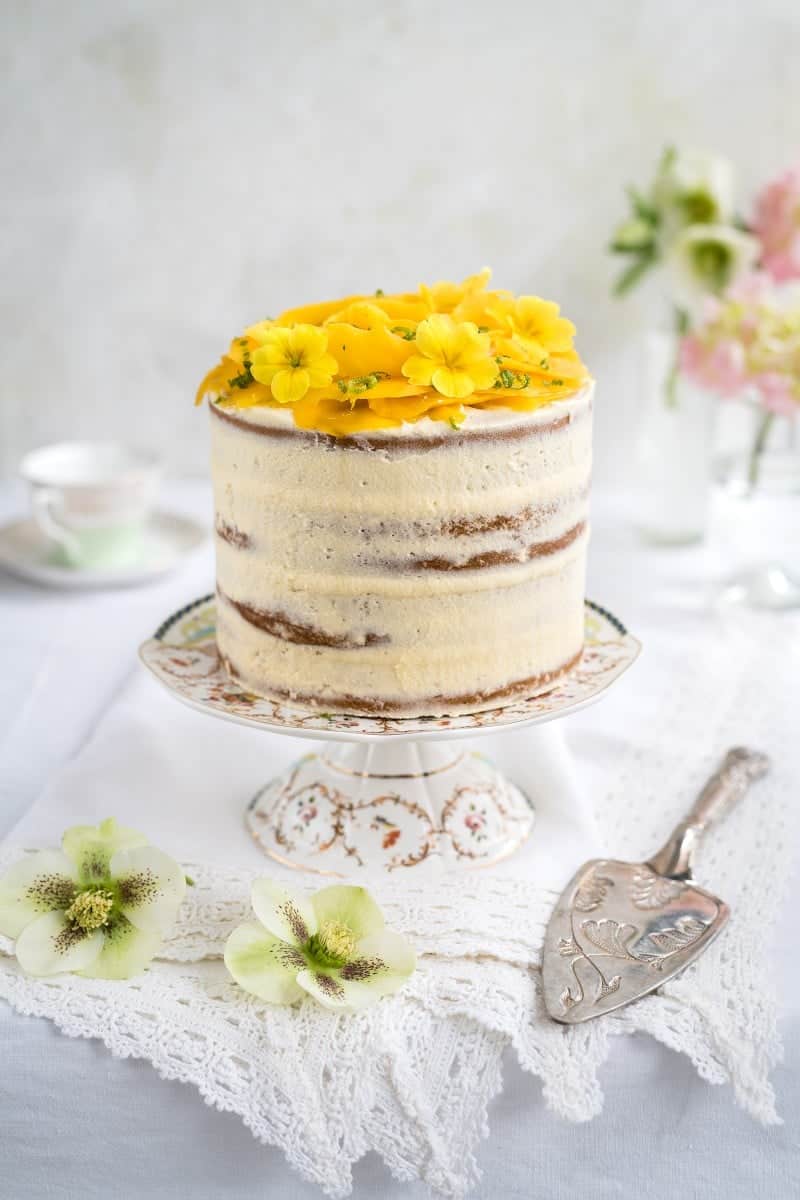 This beautiful Vegan Tropical Celebration Cake is filled with vegan mango puree and passion fruit flavored frosting and topped with a spectacular mango 'rose.'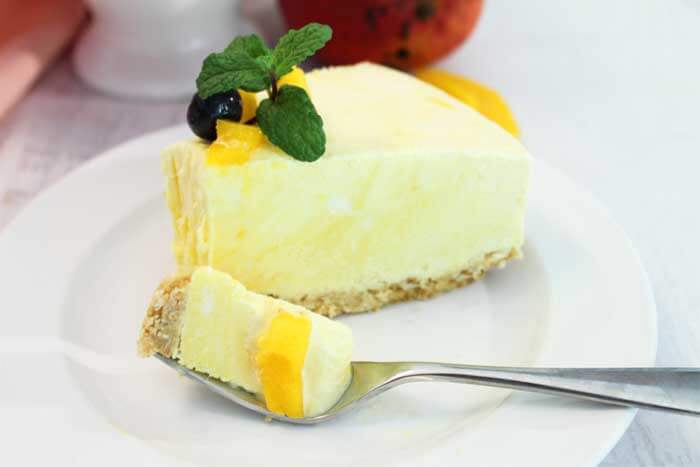 Cool off this summer with a sweet & creamy Mango Pineapple Icebox Cheesecake. Reminiscent of a mango-flavored pina colada, this frozen no-bake dessert is a decadent mixture of cream cheese, fresh mango and pineapple, a touch of rum, and plenty of whipped cream. Oh, it's so good!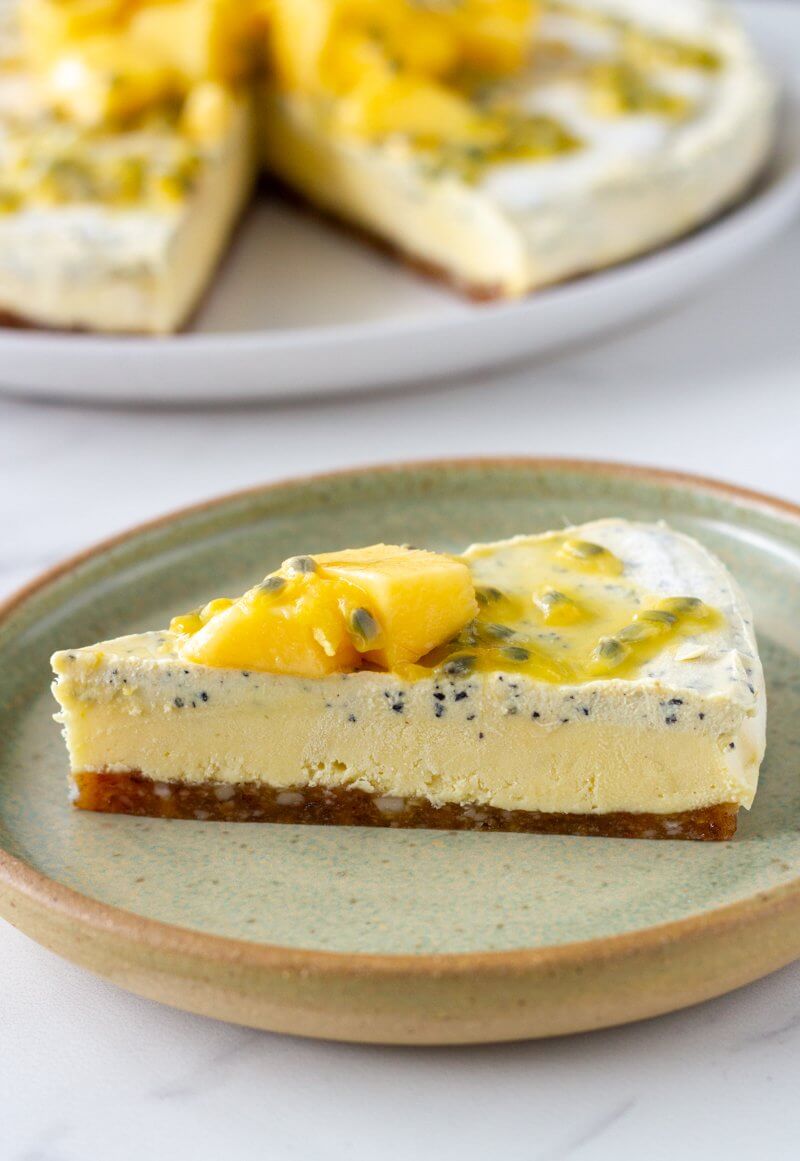 This raw mango and passion fruit cheesecake is the perfect summer raw dessert. Made with three amazing ingredients – macadamias, mango, and passion fruit…this dessert is simply irresistible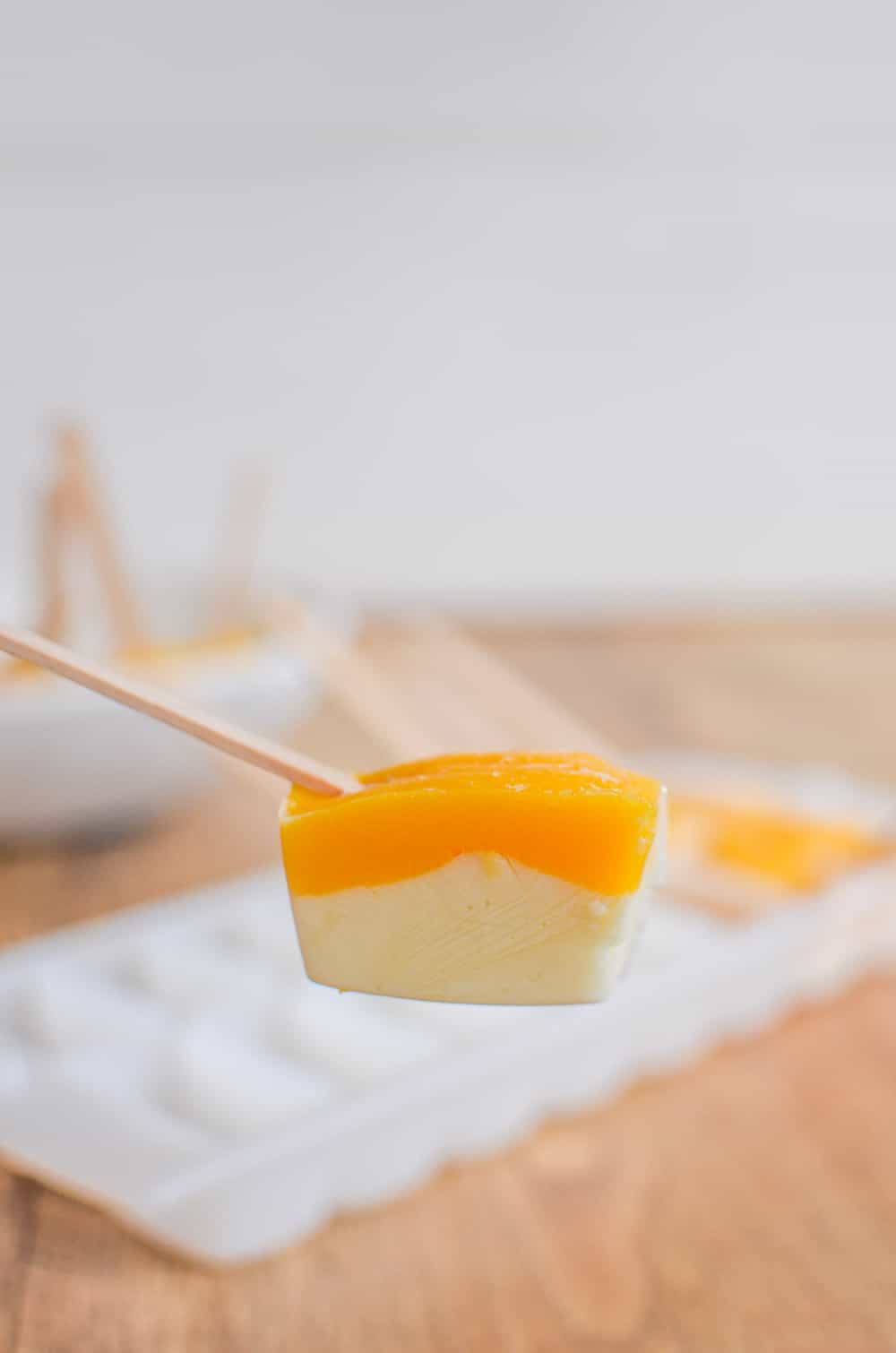 Quick and easy to make with only 4 ingredients, these mango cheesecake bites are so yummy! It is another one of the best mango desserts!
MANGO DESSERT RECIPES: MUFFINS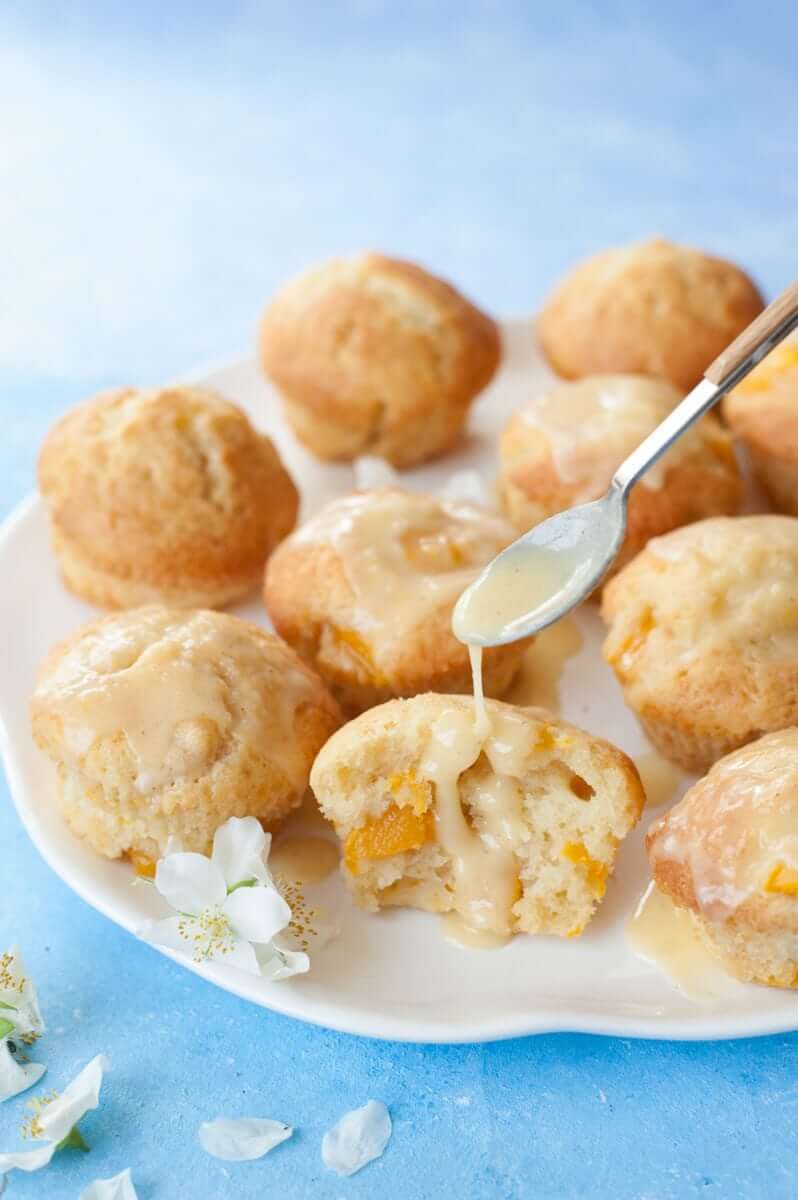 The best-ever mango muffins loaded with fresh and juicy mango and drizzled with exotic-tasting passion fruit glaze! They are so amazingly moist and fluffy, and the tangy icing makes them even better. These very quick-to-make and super-easy muffins are the perfect summer dessert.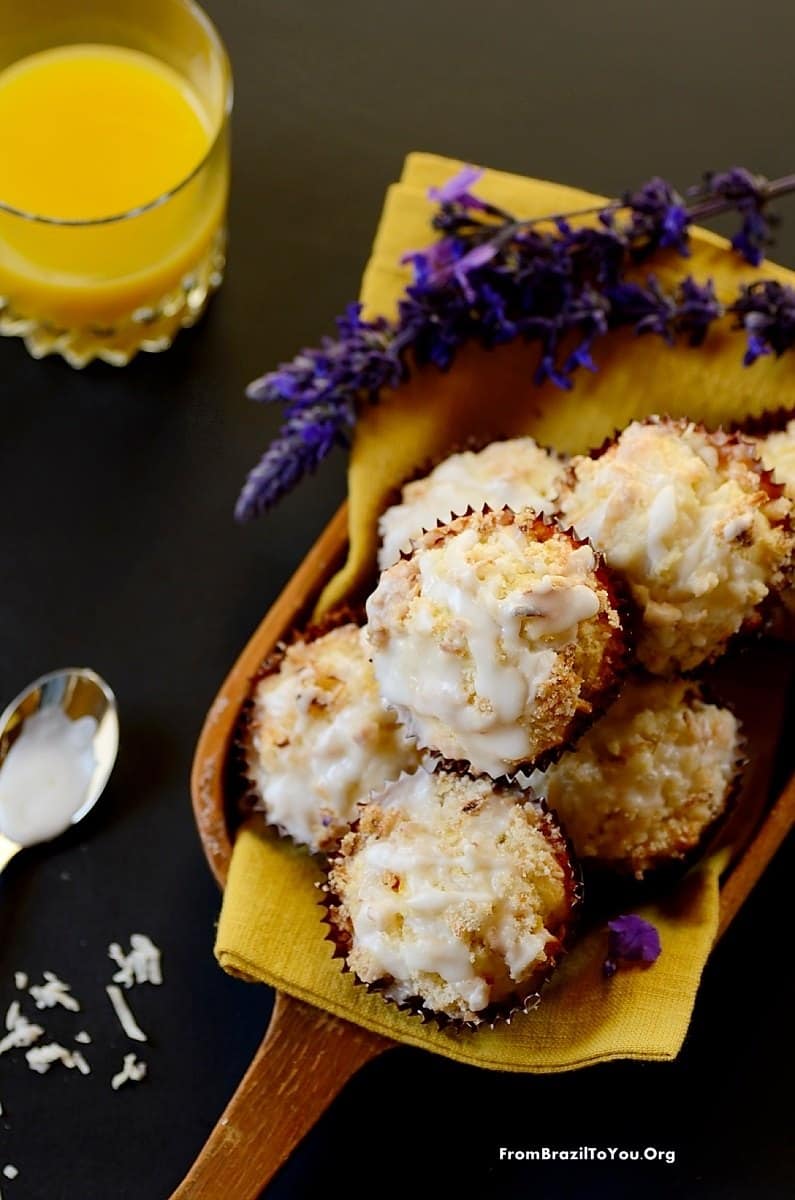 These Mango Coconut Streusel Muffins with Coconut Glaze are an easy and delicious breakfast/snack on the go. Bring the tropics to your mouth!
MANGO DESSERT RECIPES: PUDDING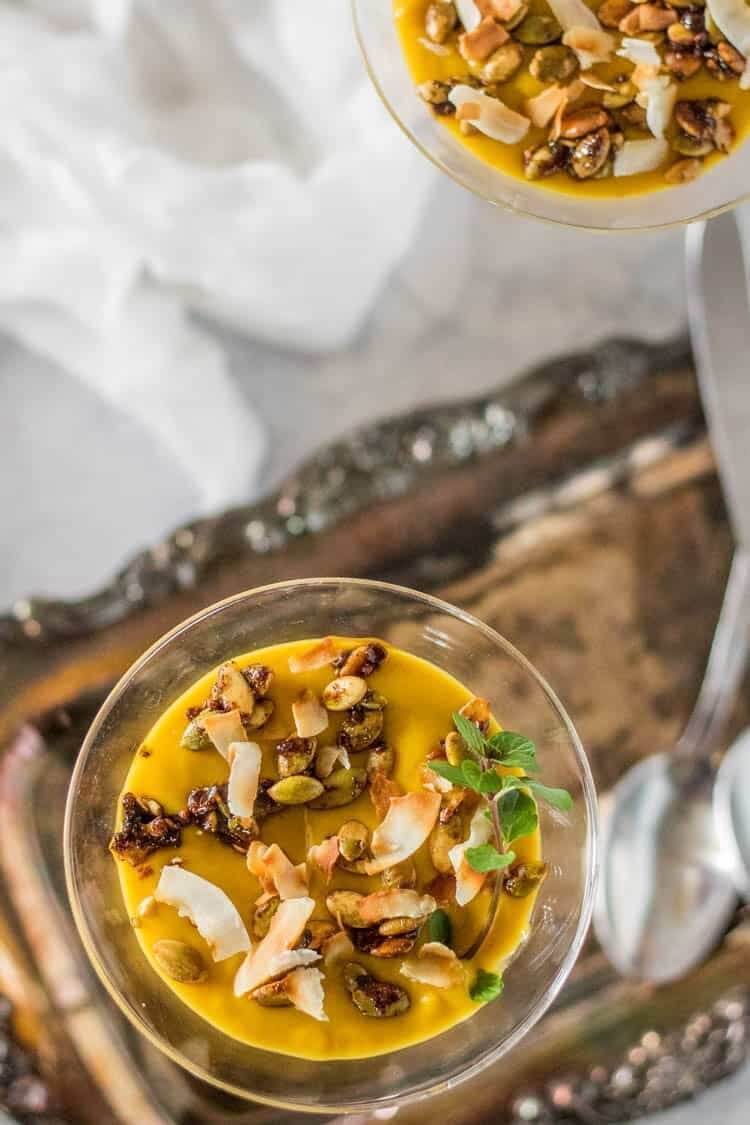 Coconut Mango Custard with Candied Pepitas is a lovely tropical egg custard with a twist – crunchy cinnamon and chipotle candied pepitas and toasted coconut! It's gluten and dairy free, creamy, and delicious!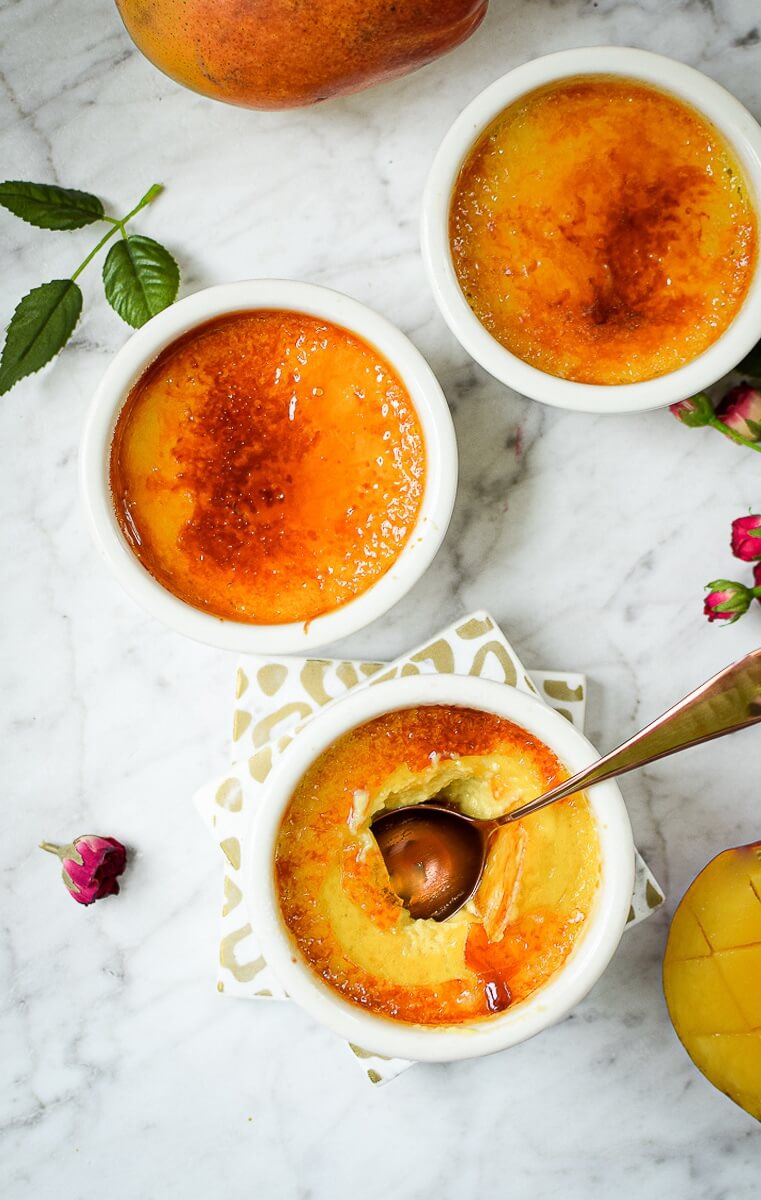 Enjoy a fresh take on the classic French dessert with this modern dairy-free mango crème brûlée that is naturally gluten-free, lactose-free, coconut-based, and paleo-friendly.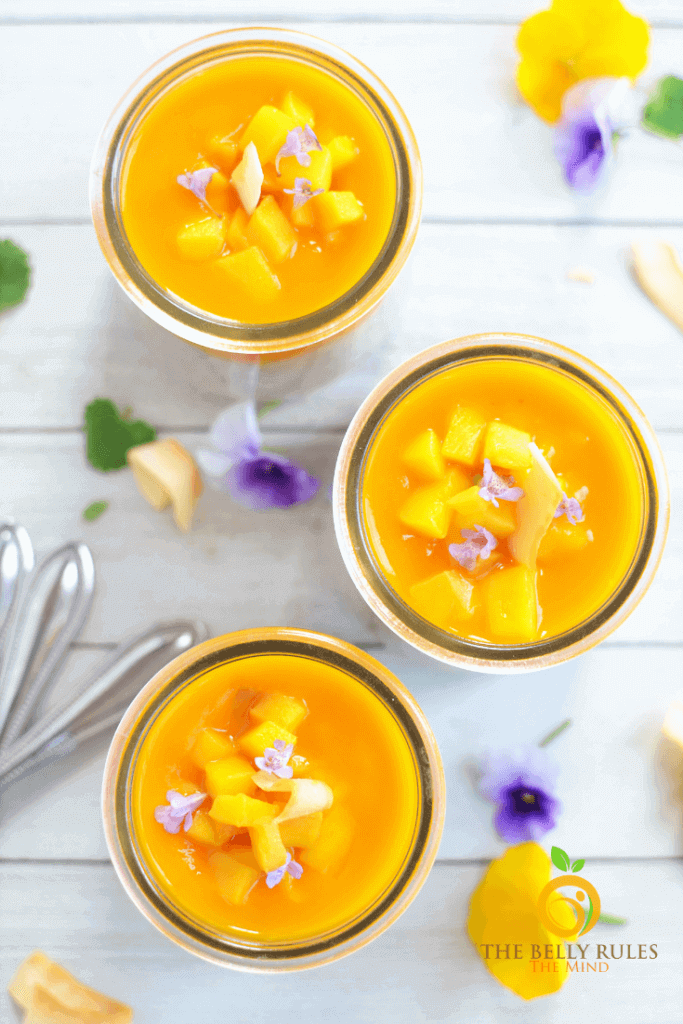 This Instant Pot Tapioca Pudding recipe is a complete game changer. It's naturally sweetened with no refined sugar. It does not require continuous stirring and avoids sticky bottom pots, and it cooks in just 10 mins with only 5 ingredients.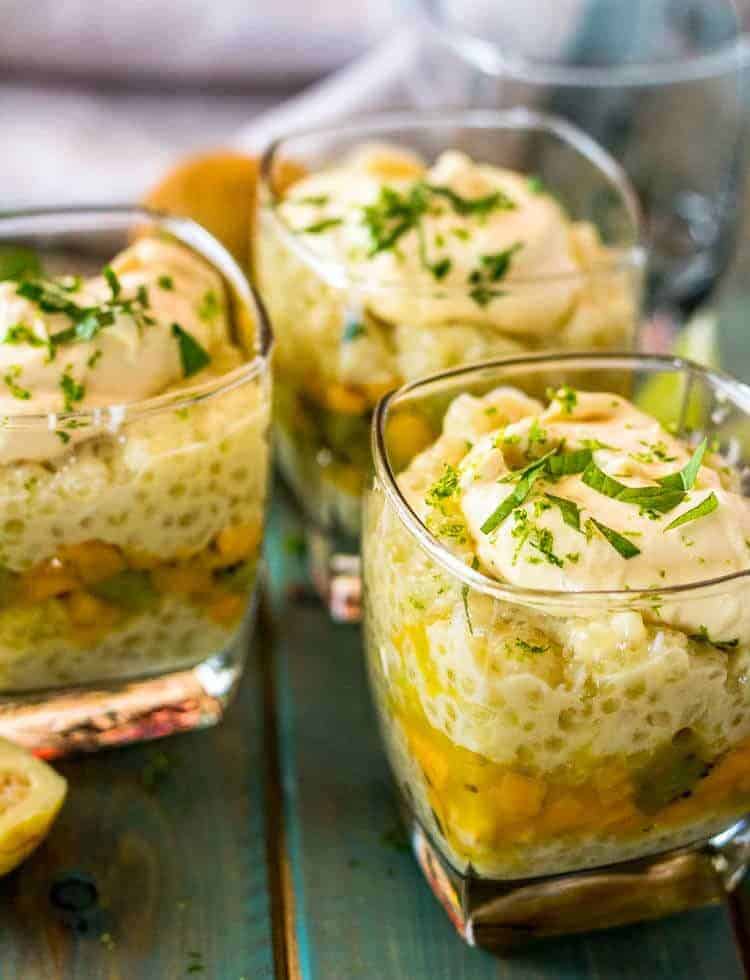 Creamy tapioca with a hint of ginger and coconut, layered with fresh tropical fruit and a dollop of passionate maracuja (passionfruit) mascarpone, Tropical Tapioca Parfaits with Mango and Mascarpone may transport you to your favorite island getaway.
This is a smooth, velvety, and soft Thai Mango Pudding made with coconut milk. The mango pudding has the lovely flavors of both mangoes and coconut.
MANGO DESSERT RECIPES: EVERYTHING ELSE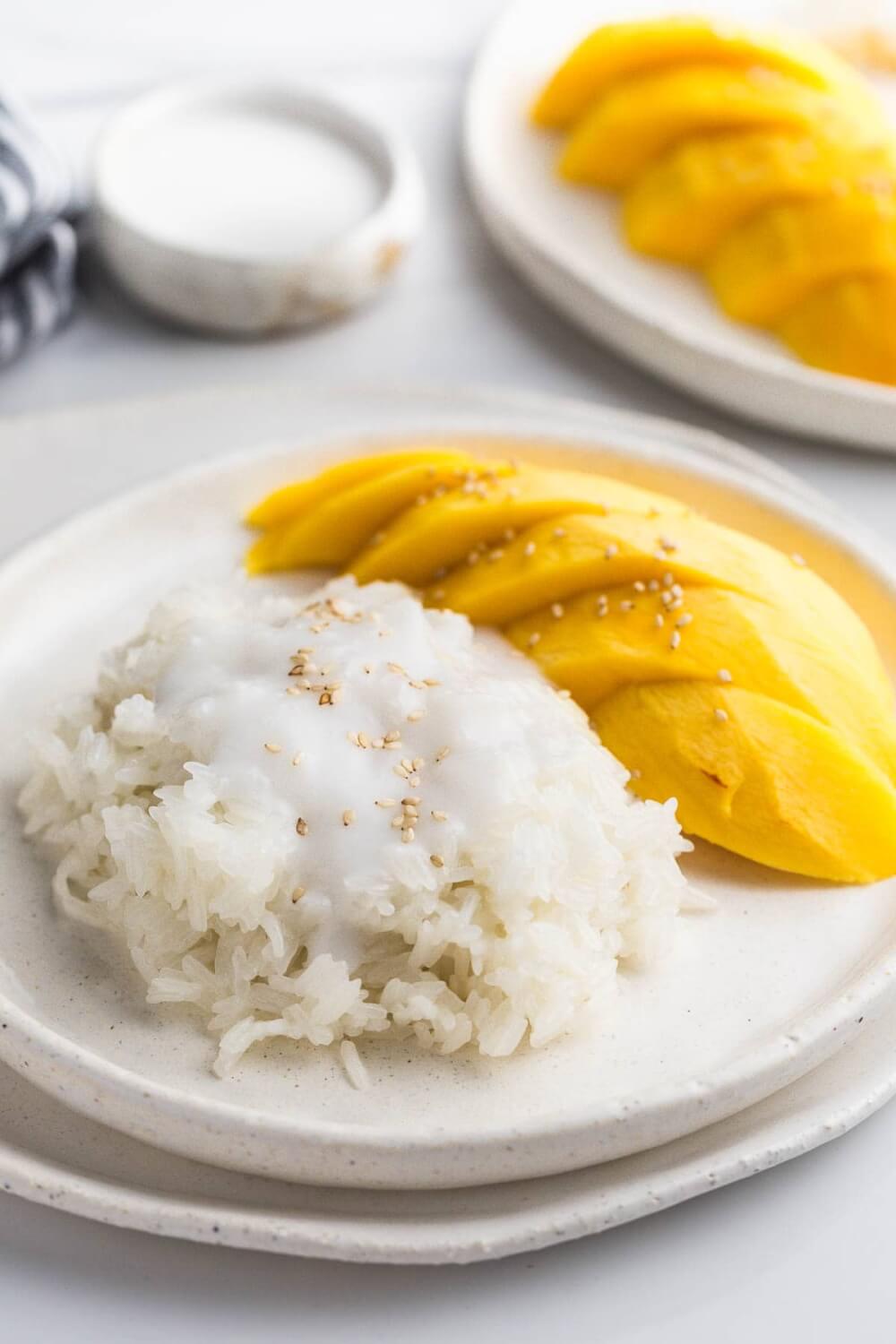 Easy and authentic Thai mango sticky rice dessert made so simple and tastes exactly the same as what you'd have in Thailand. Sweet sticky rice smothered in fragrant coconut milk, served with fresh juicy mango and extra coconut sauce!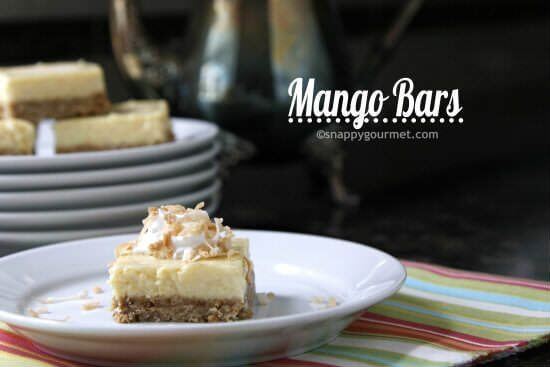 Mango Bars are a quick and easy recipe like mango pie with tastes of mango and lime and a coconut and graham cracker crust.
Mango Desserts FAQs
What can I do with a lot of mangoes?
If you happen to have a bunch of mangoes and you aren't sure what to do with them, this list of mango dessert recipes is just what you need! You can also chop them up and throw them into fruit smoothies, turn into mango sorbet, or freeze them to use later.
How do you make mangoes taste better?
If you are trying to cook with an unripe mango, there are some ways you can sweeten it up. The easiest way is to add sugar or cook it with simple syrup to balance out the acid. Some people who don't like super sweet mangoes will add lime juice to give it a different taste.
Can I eat mango skin?
Most people choose to peel mangoes before eating because they just don't taste great. They can also retain pesticides and can cause allergic reactions.