Looking for some tropical dessert recipes that will impress friends and family? Scroll for the best coconut dessert recipes!
This coconut dessert recipe roundup contains affiliate links which means if you purchase something from one of my affiliate links, I may earn a small commission that goes back into maintaining this blog.
Whenever we are in Hawaii, we always go to the Farmers Market to load up on Hawaiian fruits. And we can't leave without getting a coconut for the boys!
It's hard to think about Hawaii without dreaming about all the delicious coconut desserts and drinks. We use coconut milk a lot when making Hawaiian smoothies for breakfast or Hawaiian cocktails after the kids go to bed.
And lately, our family has been baking a TON! As part of our effort to recreate our canceled Hawaii vacation at home, we've been making a lot of coconut recipes.
I thought I'd share some of the tastiest coconut dessert recipes I've found so far that are sure to make your mouth water!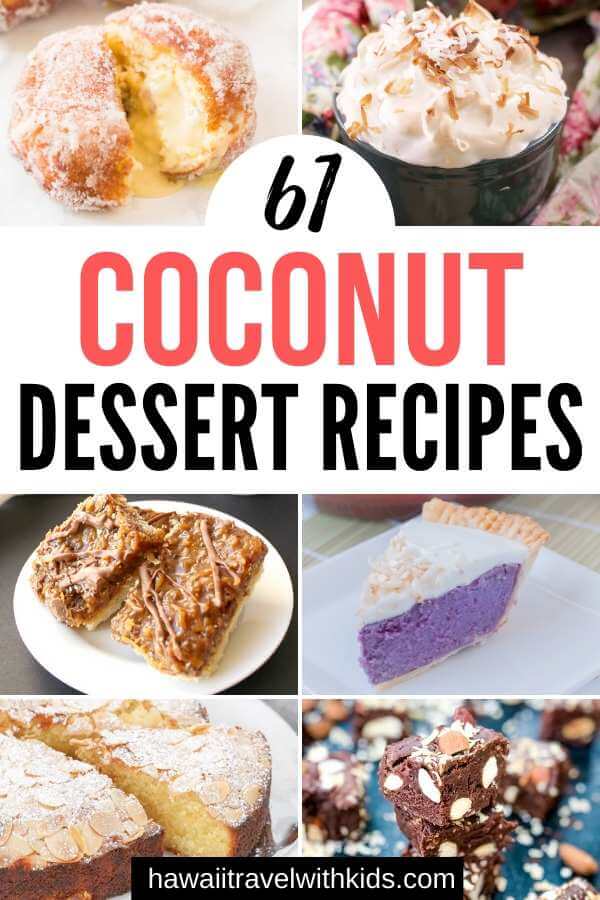 58 Coconut Dessert Recipes You Have to Try
COCONUT DESSERT RECIPES: PIES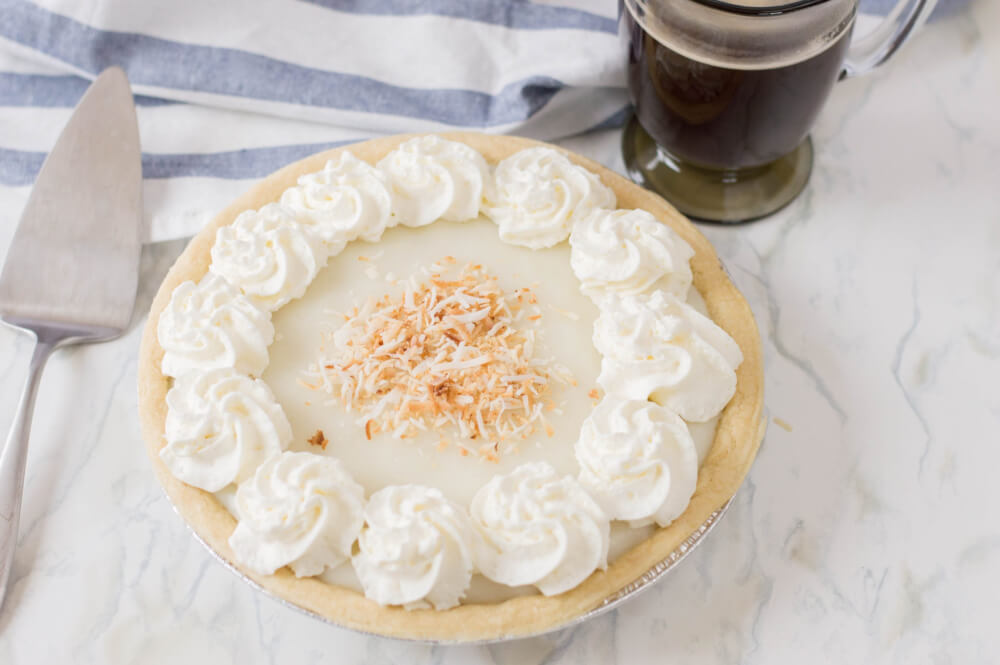 One of the most popular Hawaiian pies is haupia pie. Haupia is a Hawaiian coconut cream dessert that resembles Jello. This pie combines coconut cream and chocolate cream for the ultimate Hawaiian cream pie.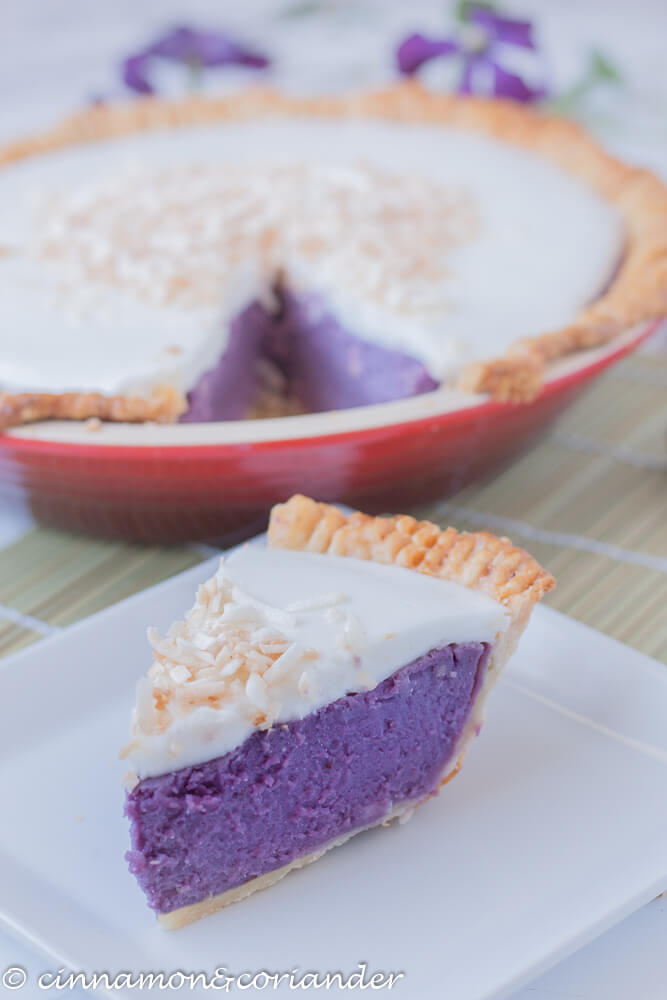 Fans of exotic desserts will love this colorful Hawaiian Purple Sweet Potato Pie with Coconut custard Topping! It is full of tropical flavors and is one of the best coconut desserts to try.
Now you can enjoy coconut cream pie even if you're on a ketogenic diet. This coconut cream pie could be baked and not baked and low on saturated fat!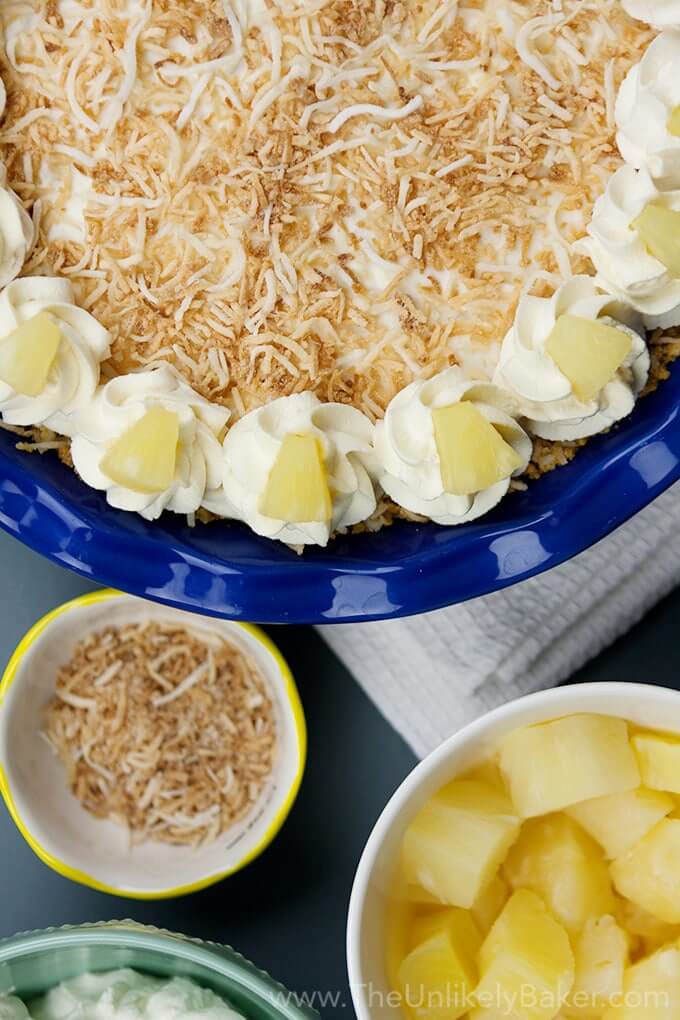 Experience the tropics with every bite of this refreshing no-bake pineapple coconut cream pie. It is one of the easy recipes to try! It is one of the best no-bake coconut desserts!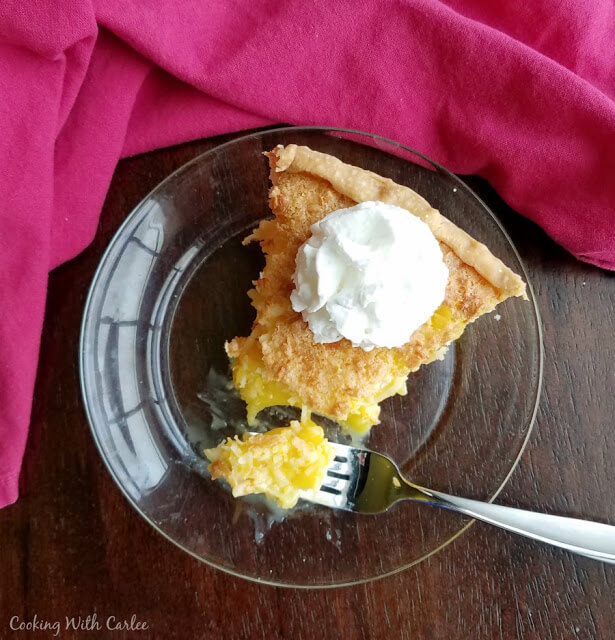 Bright, sweet, and full of flavor and texture, this pie is the perfect combination of coconut and pineapple for a taste of the tropics in pie form! It is definitely one of the sweet coconut desserts you'll love.
An easy single-serving coconut cream pie recipe featuring a rich custard pie filling and topped with a simple meringue topping. Made with just one egg and plenty of toasted coconut, these custard pies are the perfect dessert for one!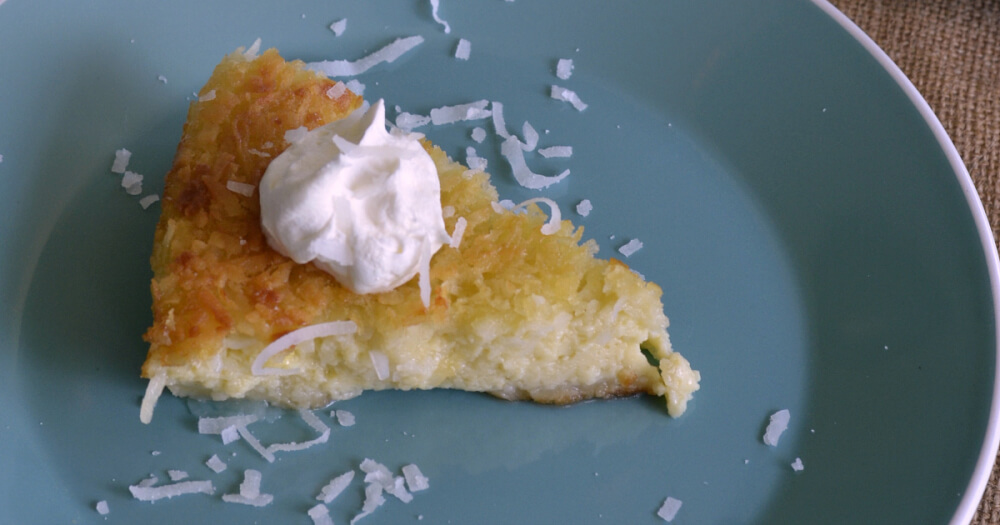 Homemade pie is always a treat, so you will love this easy Bisquick coconut pie recipe. Even little kids will be able to help you make it since it really is simple to put together.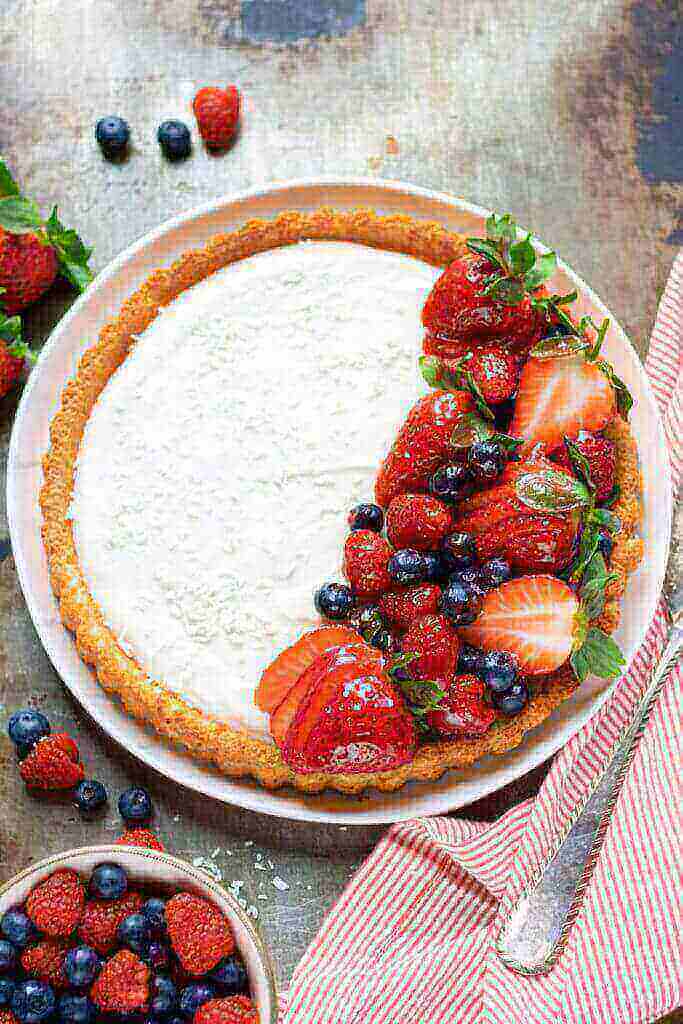 This Coconut Fruit Flan has a light and airy cake-like sponge base, topped with a creamy coconut filling and fresh berries. It's similar to a pie, but with a cake crust!
COCONUT DESSERT RECIPES: CAKES

This easy coconut cake has two layers and is topped with flavorful coconut cream frosting and shredded coconut. It's the perfect Hawaiian dessert cake.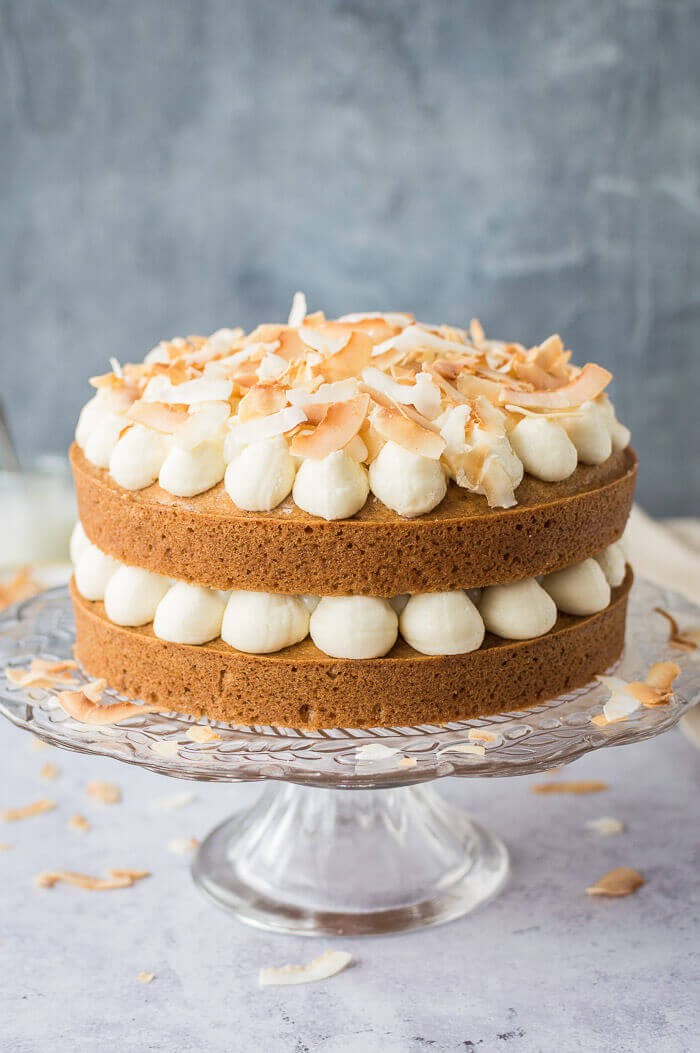 This vegan coconut cake is amazingly soft and delicious. Two layers of one-bowl, eggless, and dairy-free coconut cake topped with fluffy coconut frosting, tangy coconut lime curd, and toasted coconut; heaven for the coconut lover!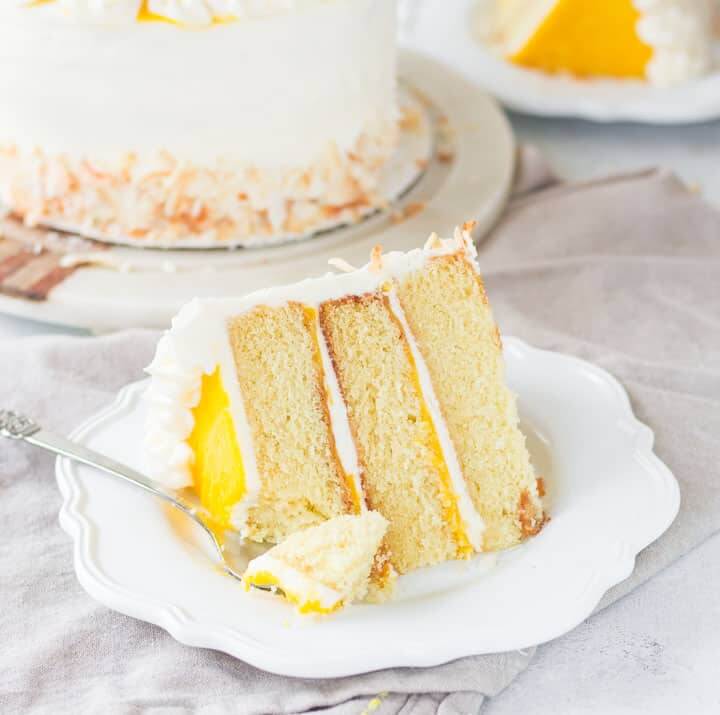 Mango coconut cake is like a tropical vacation on a plate. Coconut cake layers, homemade mango curd filling, and lots of coconut frosting make it an irresistible dessert! Pair it with vanilla ice cream for a delicious treat!n o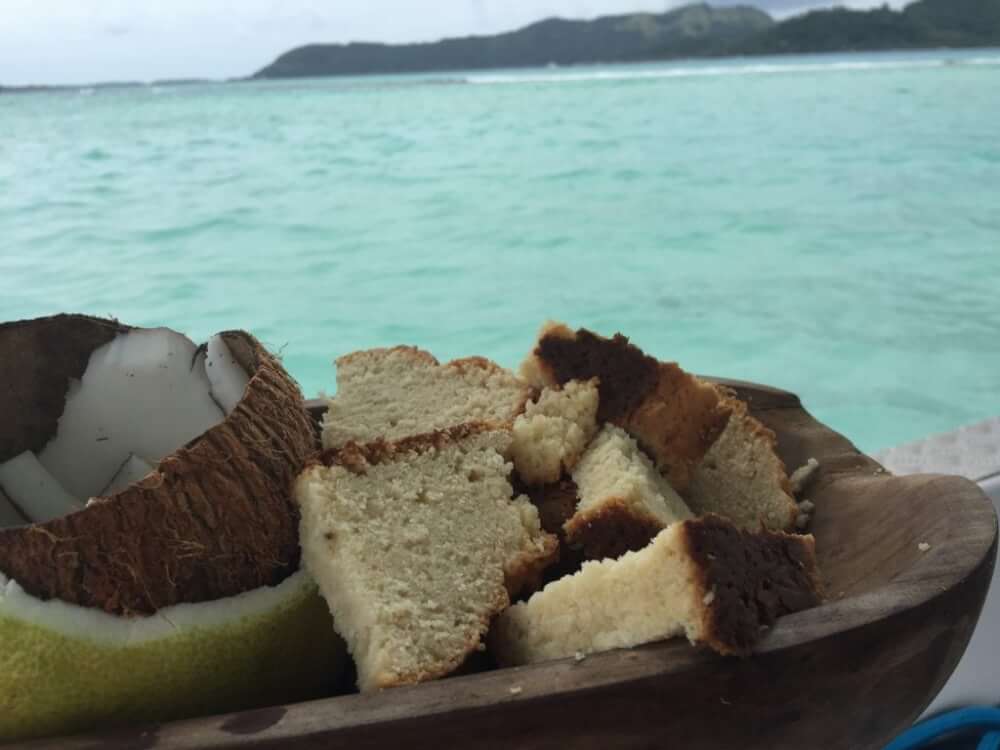 Tahitian Coconut Cake is a yummy and tasty dessert straight from the Polynesian islands to your kitchen. Moist and so delicious with just a hint of coconut. You'll love every bite!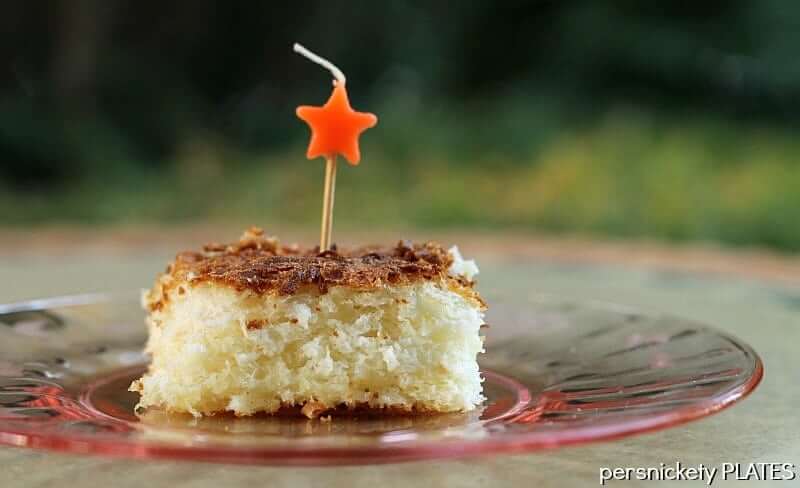 This pineapple coconut cake requires just four ingredients, one large bowl, one spoon, and you're on your way to this delicious cake! I love baking that is as easy as this!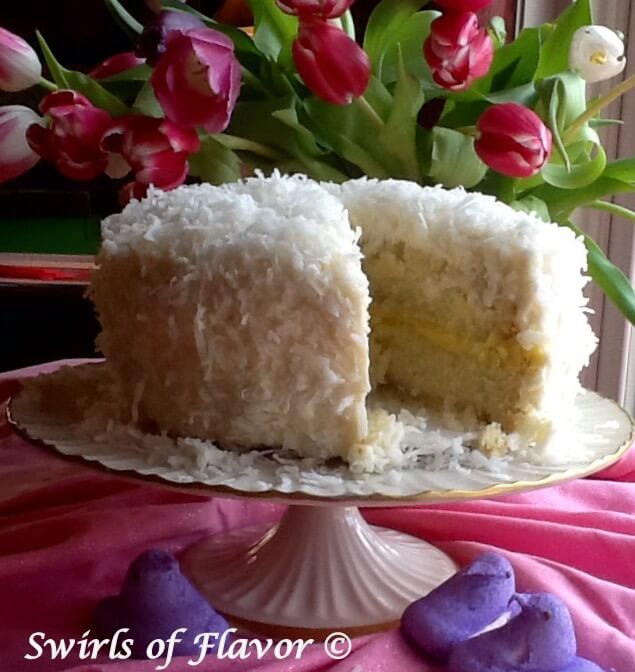 Coconut Lemon Cake is an easy recipe for a from-scratch layer cake. A homemade coconut buttercream dusted with coconut flakes surrounds moist cake layers. Coconut and lemon are a classic flavor combination, and the tangy lemon filling makes every bite a taste of heaven!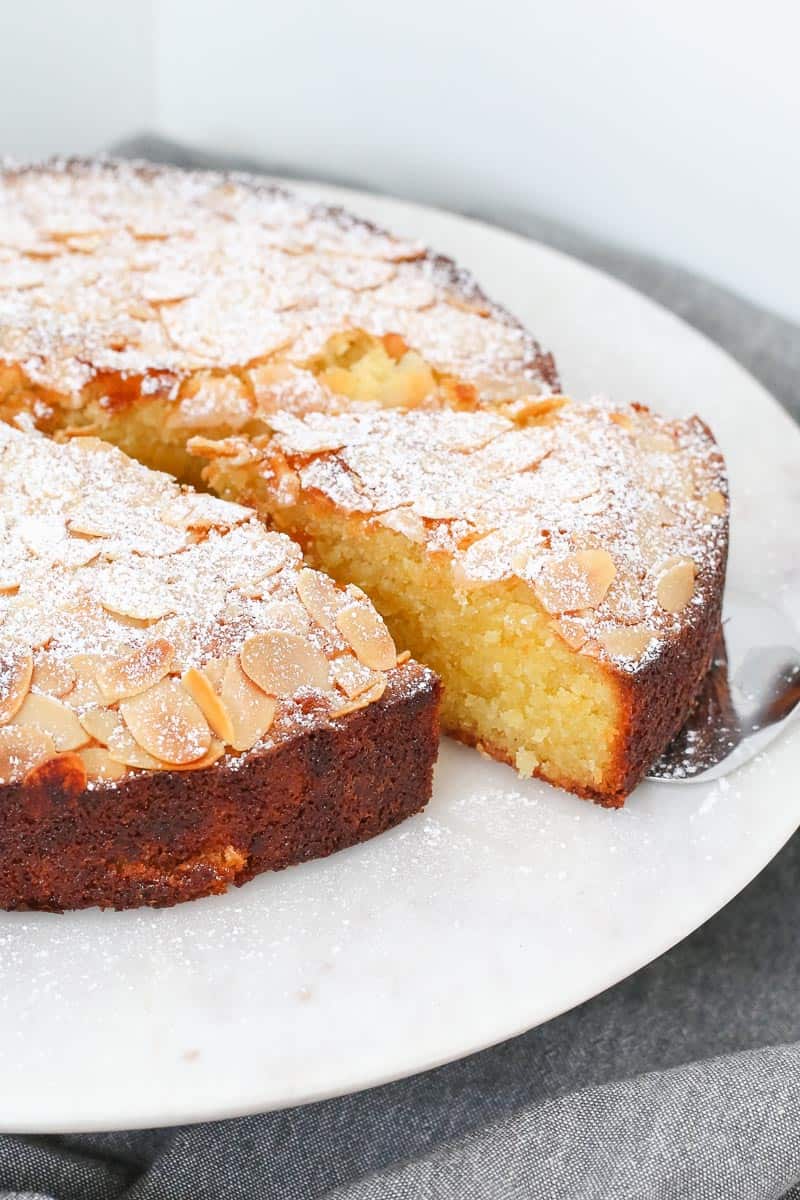 The easiest gluten-free almond and coconut cake recipe that takes just 10 minutes to prepare… and tastes AMAZING! This a delicious one-bowl cake recipe that a coconut lover will fall head over heels for.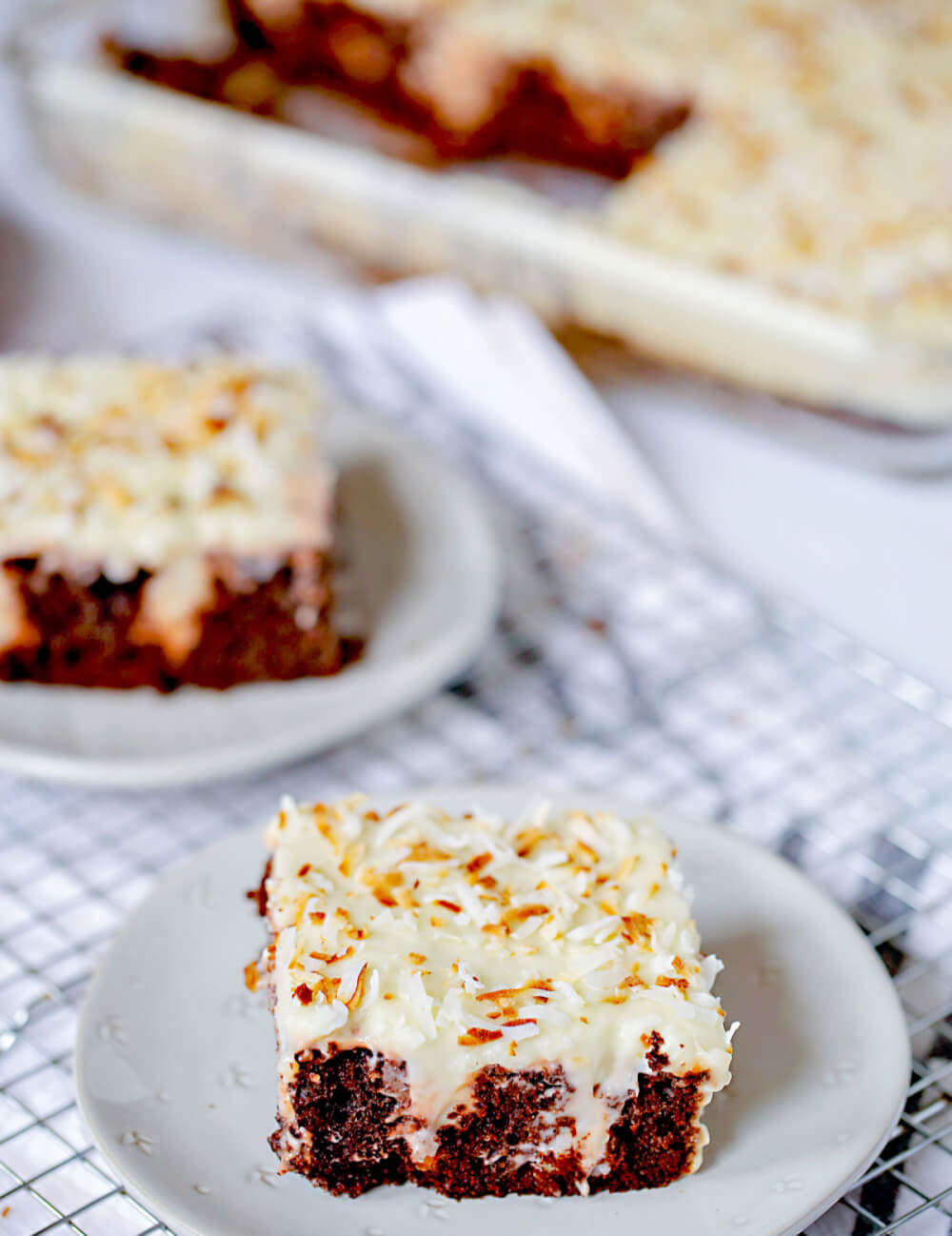 This easy but oh-so-tasty chocolate coconut poke cake is always a hit. With a homemade coconut pudding and topped with whipped cream, it's a tasty dessert for any occasion.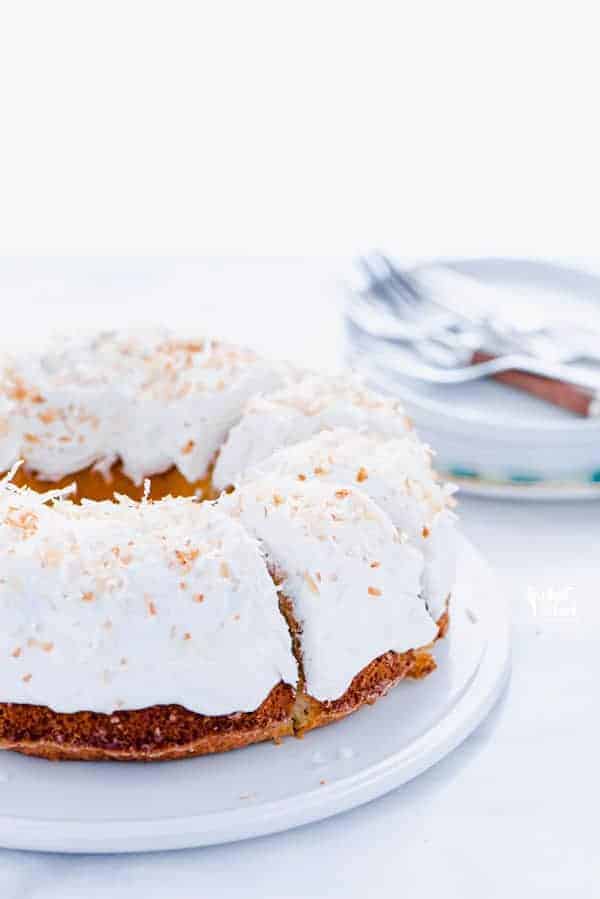 Super simple Gluten Free Coconut Pound Cake is a coconut lover's dessert! This pound cake recipe is dense, moist, and tender. Pound Cake is a great dessert for any occasion.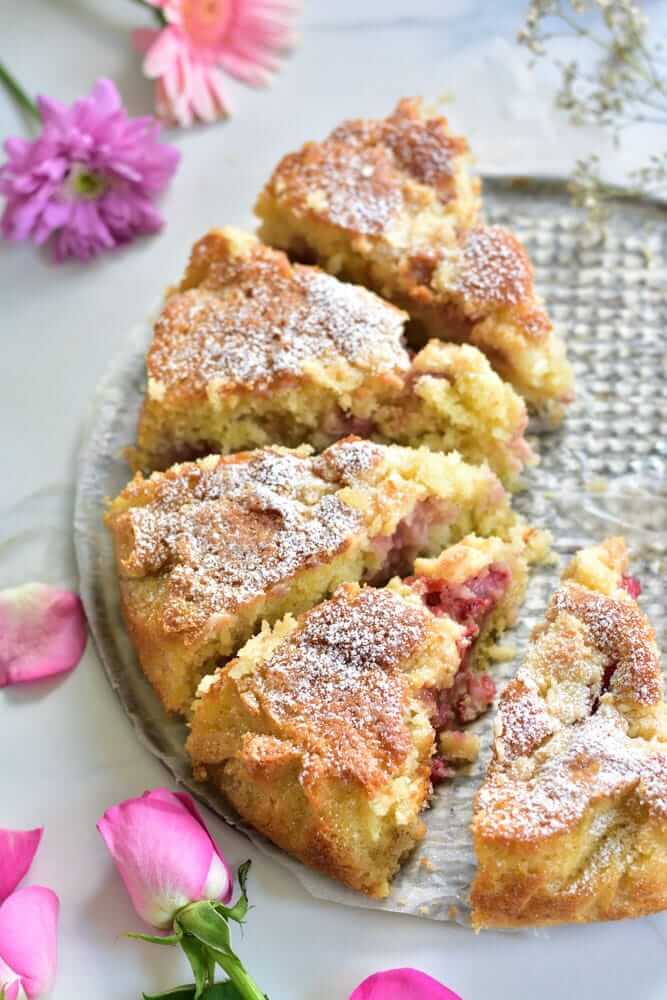 Amazingly moist coconut cake with lots of strawberries, topped with crunchy coconut crumble.
Crushed pineapple and coconut milk take this tres leches cake to a new level. Feel free to add rum for a pina colada vibe! It is one of the best coconut cakes!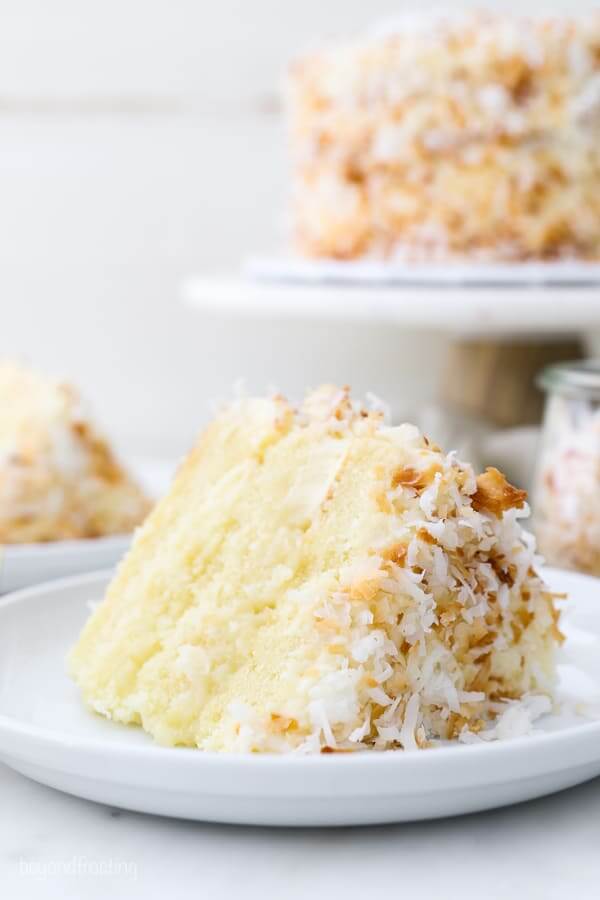 This Coconut Custard Cake is a vanilla cake flavored with coconut and layered with a decadent creamy coconut custard and frosted with cream cheese frosting and covered in toasted coconut flakes.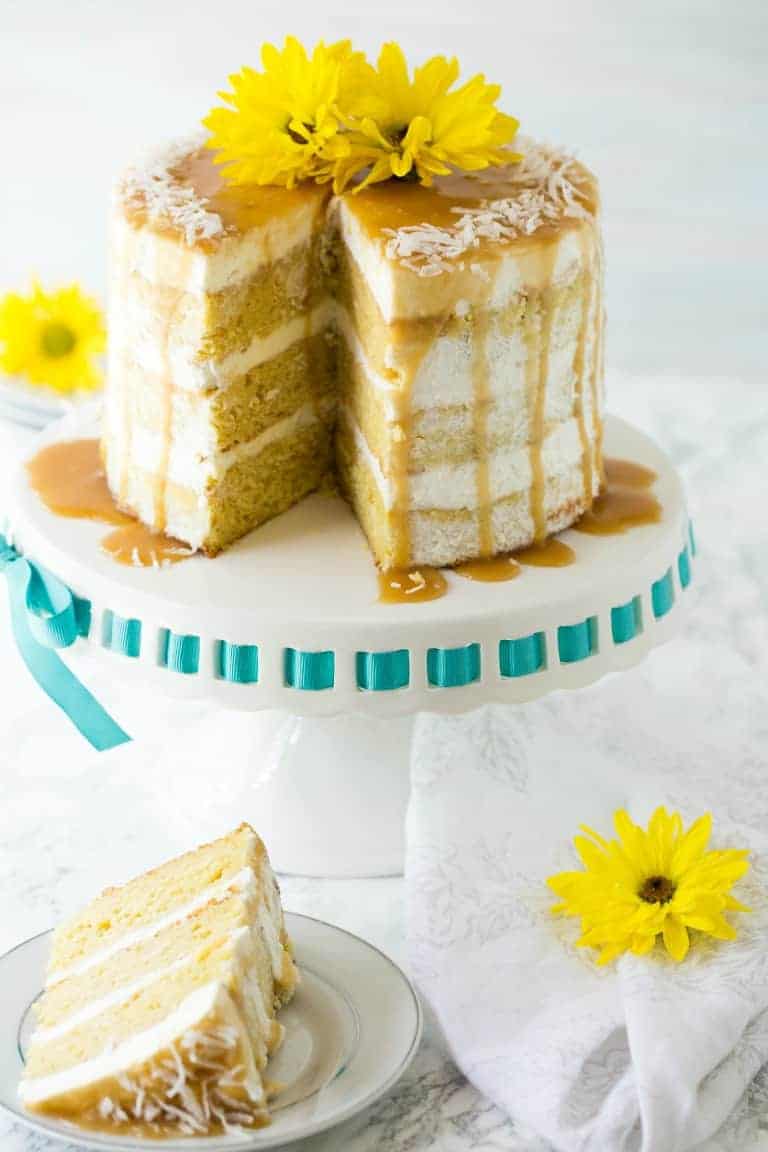 This gorgeous rich tropical Coconut Mango Cake is bursting with juicy mango and a velvety coconut caramel sauce, so it's full of exotic flavors in every bite.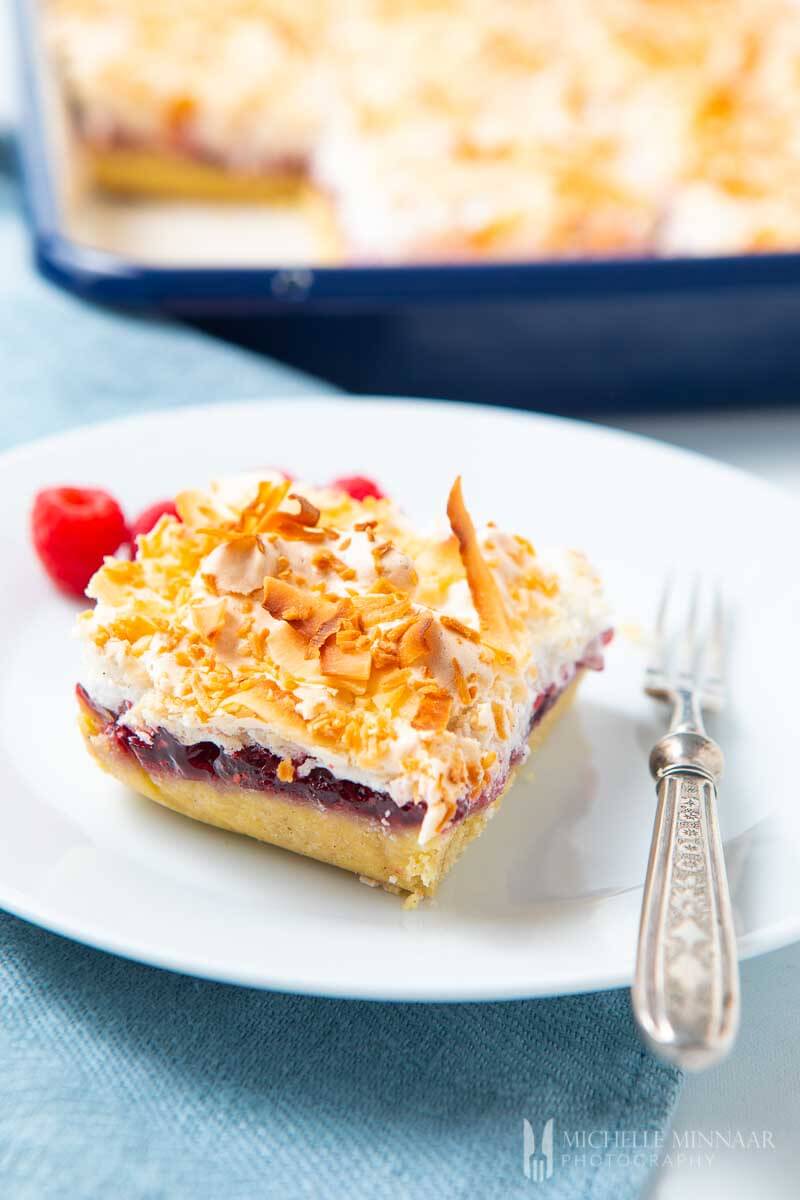 Louise Cake hails from New Zealand, and what a memorable dessert it is! It is comprised of a cookie base and a jam layer that is topped with a coconutty meringue.
COCONUT DOUGHNUT RECIPES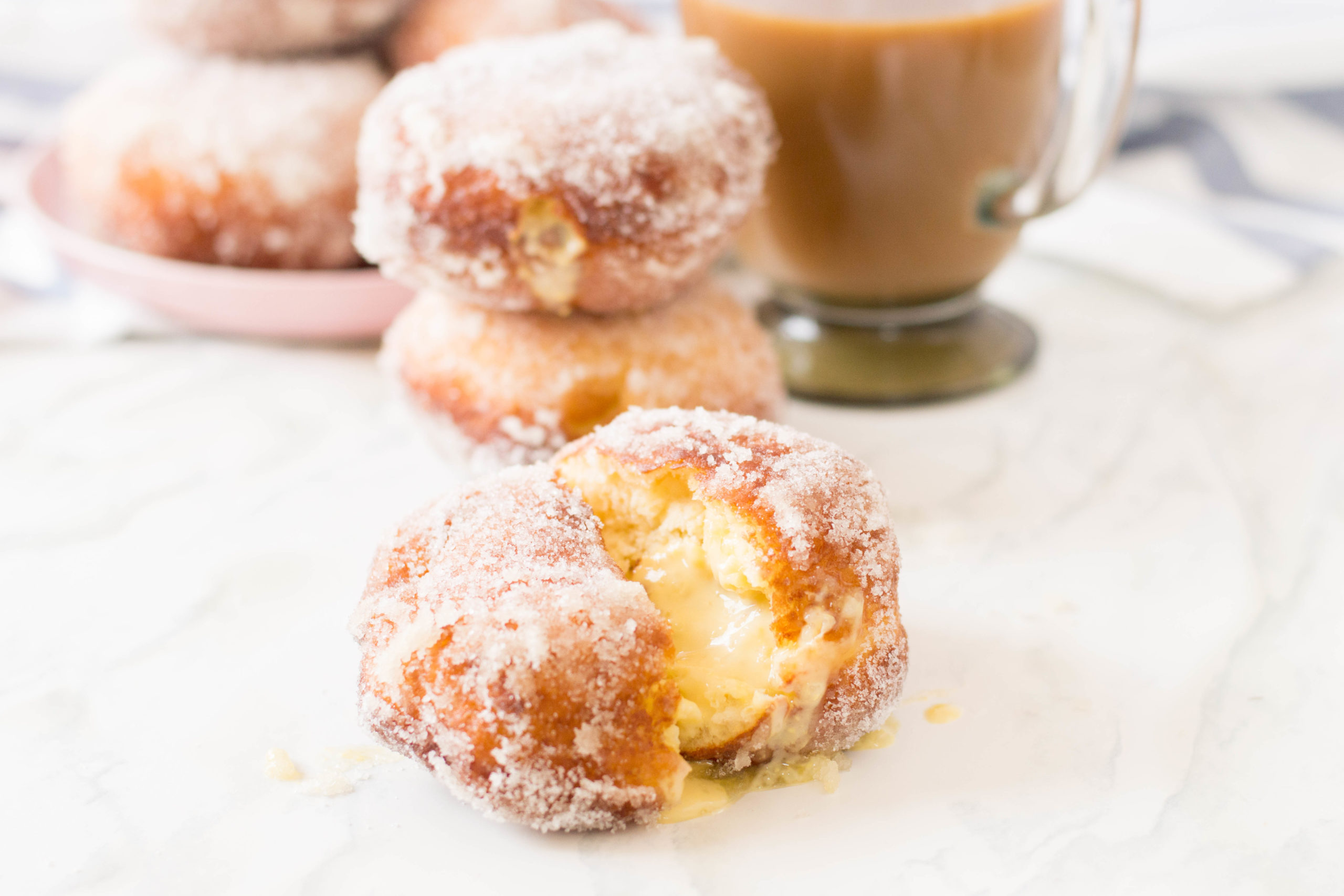 Hawaii is famous for this breakfast pastry. Malasadas are originally a Portuguese doughnut, but Hawaii has made them its own. This fluffy doughnut is rolled in sugar and filled with coconut cream. So tasty!
COCONUT DESSERT RECIPES: COOKIES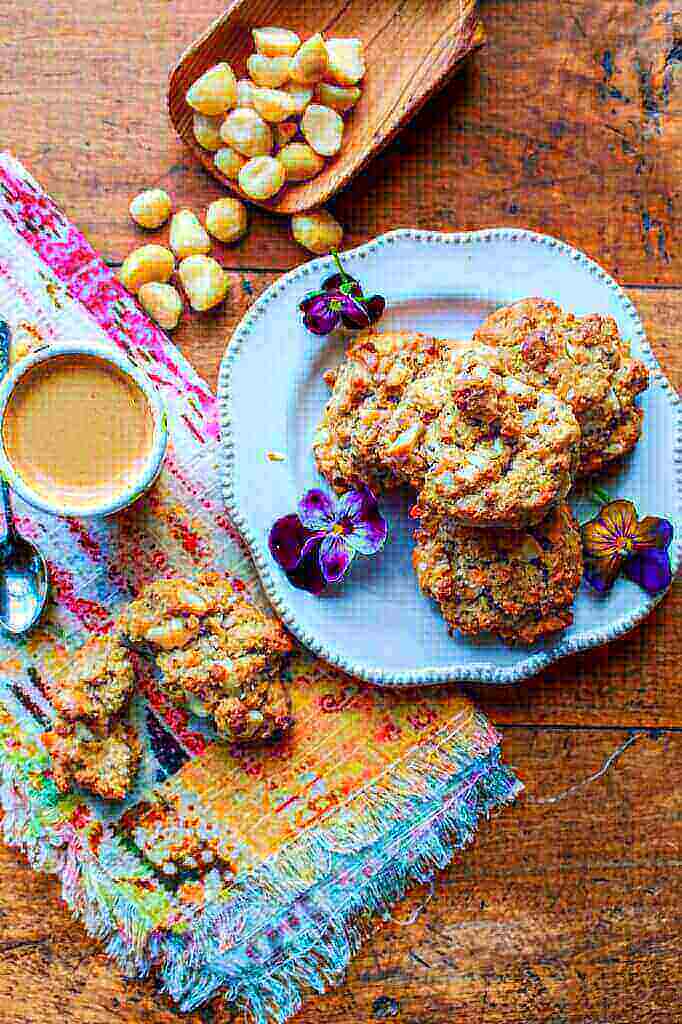 A plant-powered spinoff from the classic White Chocolate Macadamia cookies, this cookie recipe is modest in sugar and packed with the power of chia, flax, coconut, and almond flour!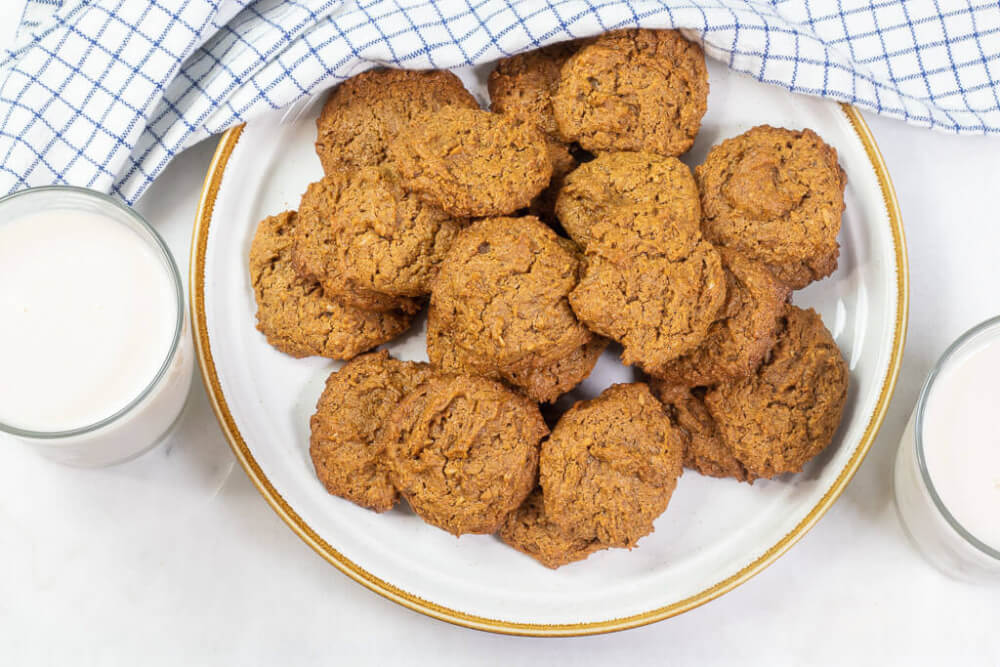 These gluten-free and vegan coconut almond butter cookies are easy and simple to make at home. Ready in less than a half hour, they use a batter rather than dough, so leave the rolling pin in its drawer.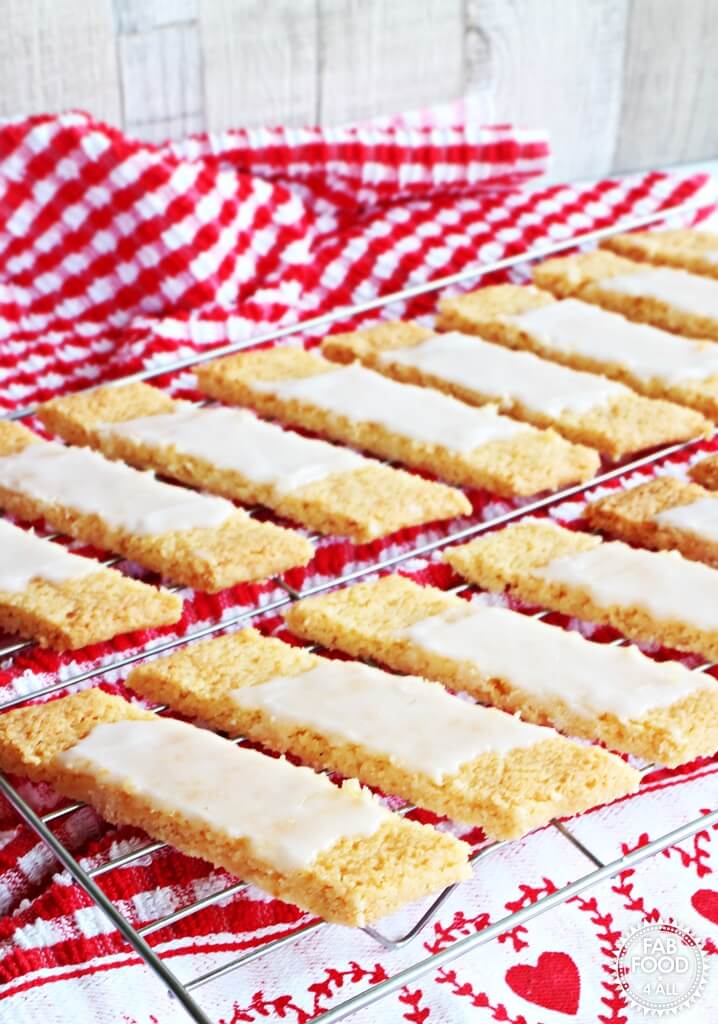 Traditional Danish Fedtebrød. These beautifully short buttery cookies are packed with desiccated coconut and topped with a rum glaze.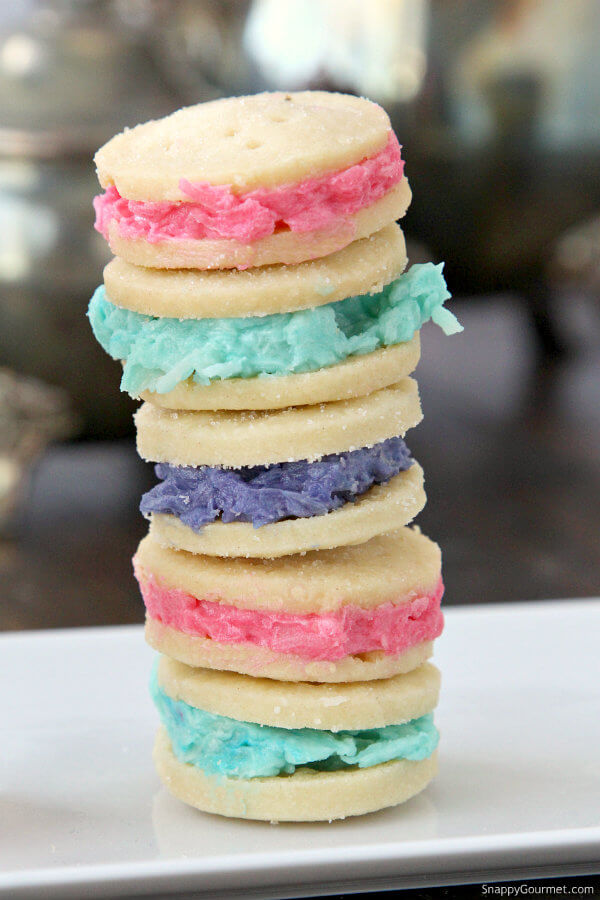 Coconut Cream Wafer Cookies are a delicious cookie sandwich with a coconut cream filling! You can even dye the filling your favorite color! They remind me of coconut macaroons.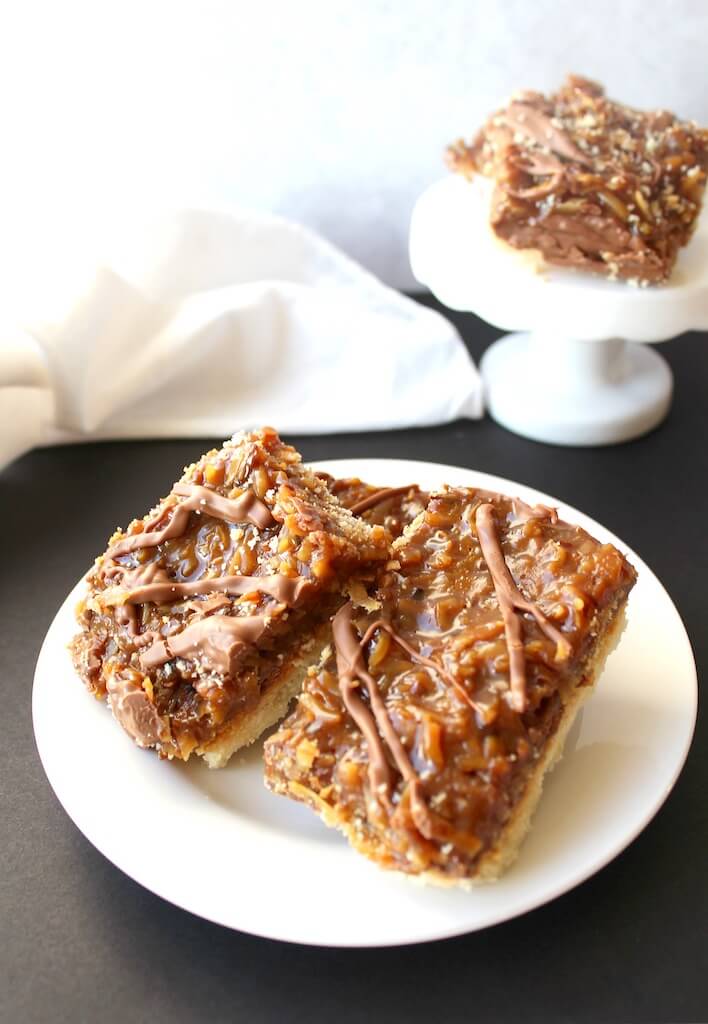 This copycat recipe is the perfect keto treat for those who love girls scout Samoa cookies. With the perfect blend of chocolate, coconut, and caramel, they'll have you thinking you're eating the real thing! One of the best coconut desserts by far!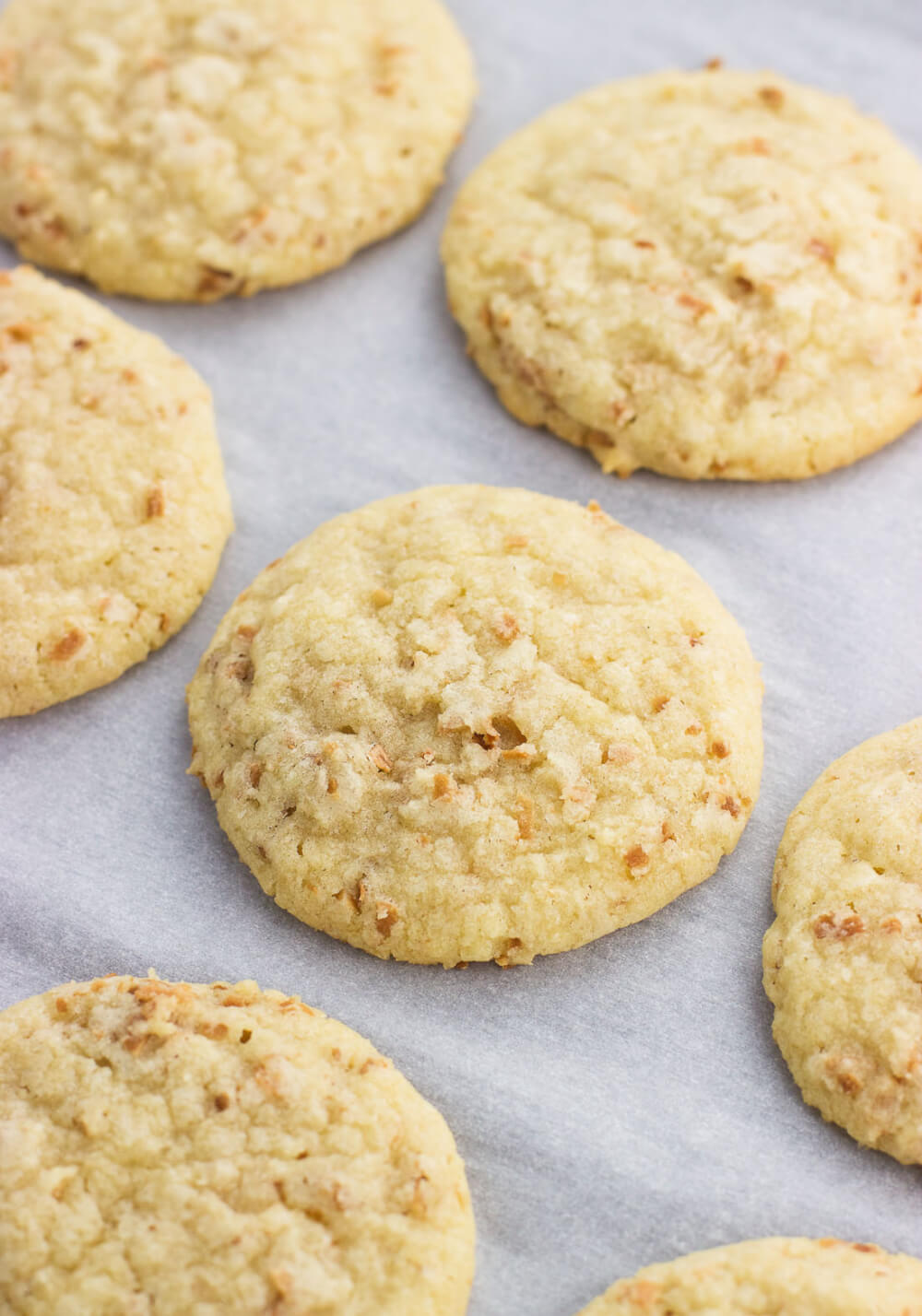 These toasted coconut cookies are so chewy! You will love the taste of coconut and almond together.
Laura Bush's Cowboy Cookies, also known as Texas Governor's Mansion Cookies are filled with oats, chocolate chips, chopped pecans, and coconut and are spectacular! You'll love this half-batch recipe for these soft and chewy coconut chocolate chip cookies.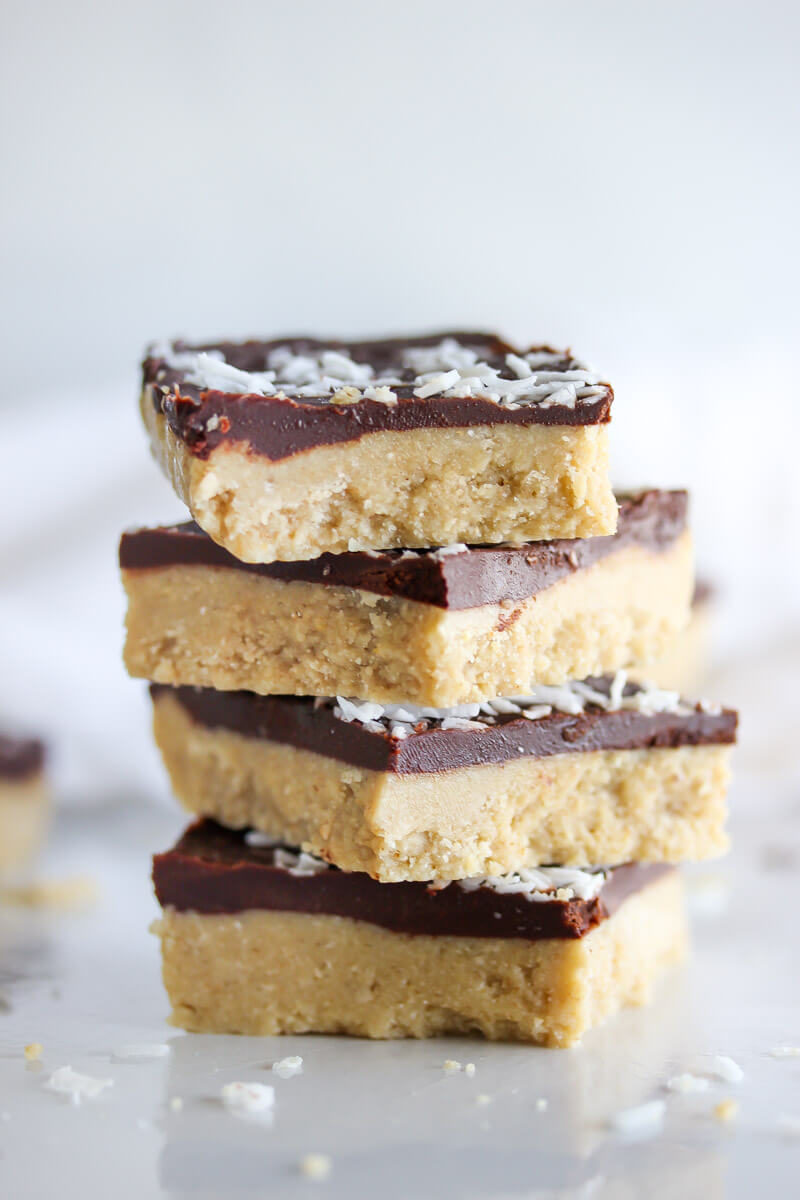 Chocolate cashew coconut bars are made with simple, clean ingredients for a sweet treat that you can feel good about eating. They are vegan, gluten-free, and kid-friendly!
COCONUT DESSERT RECIPES: ICE CREAMS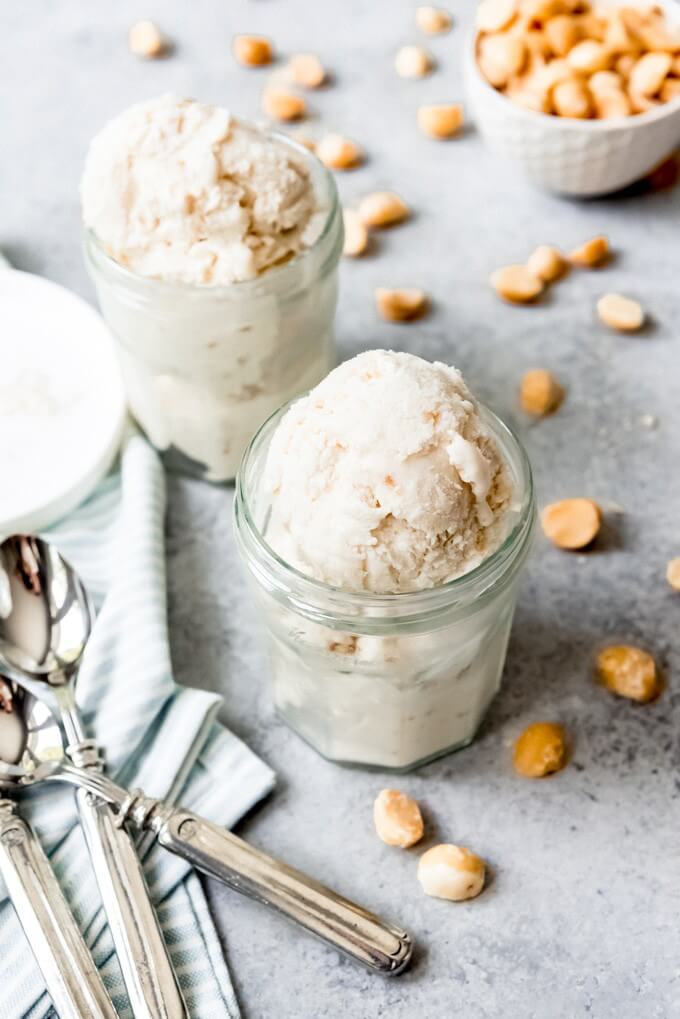 If you love Hawaii and ice cream, then you are probably going to fall head over heels for this easy Coconut Macadamia Nut Ice Cream recipe. This creamy, easy ice cream has a buttery macadamia nut flavor, and there are chunks of chopped nuts in each bite.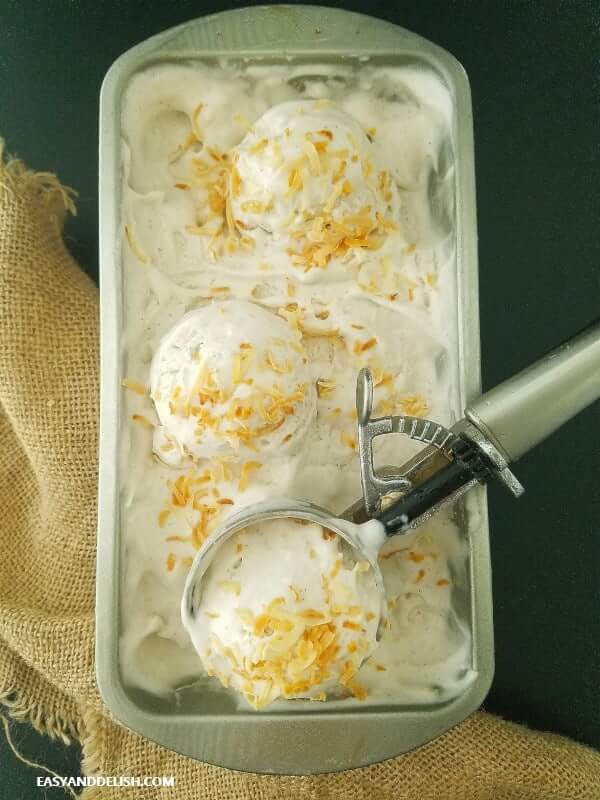 A creamy and refreshing no-churn coconut ice cream made with staples. It is keto, low-carb, and gluten-free and takes the traditional vanilla ice cream to a whole other level! Another one of the top no bake coconut desserts.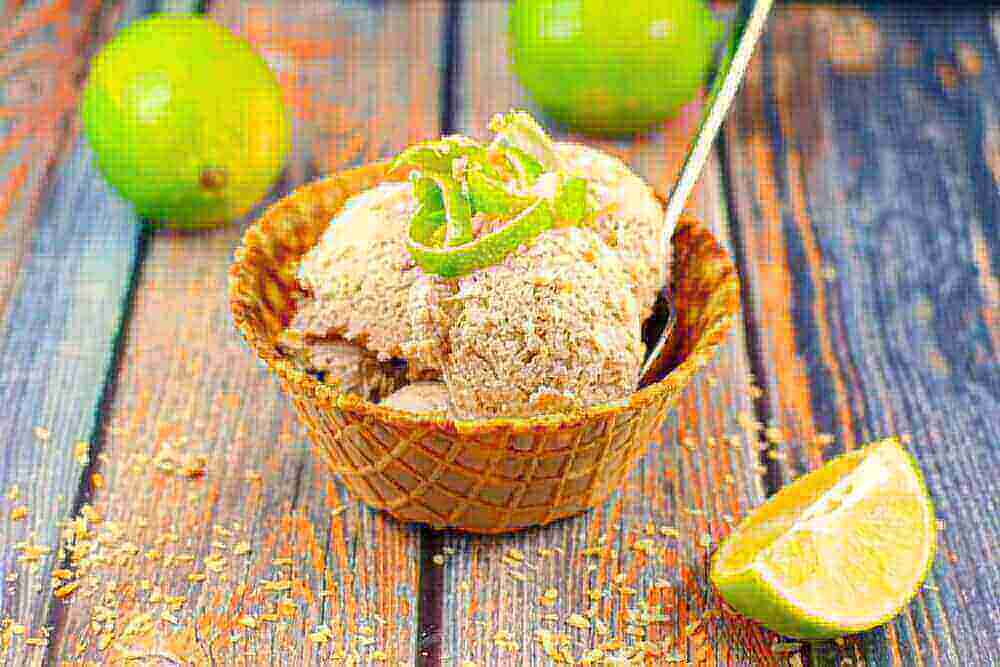 Vegan Coconut Lime Nice Cream is an easy and healthy no-churn ice cream substitute made with bananas and coconut milk. Topped with toasted coconut and lime zest for the perfect balance of sweetness. A great way to use up your overripe bananas!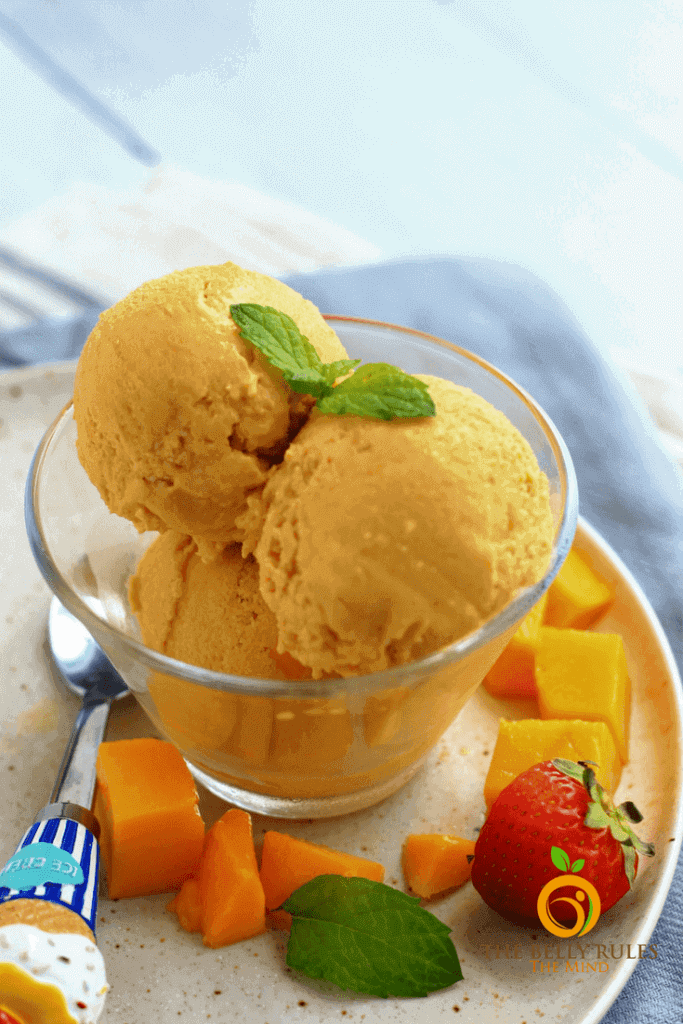 This 3-Ingredient Vegan Mango Coconut Ice Cream is a cool decadent summer dessert that is so delicious and easy to make. A healthier treat to satisfy your sweet cravings.
COCONUT POPSICLE RECIPES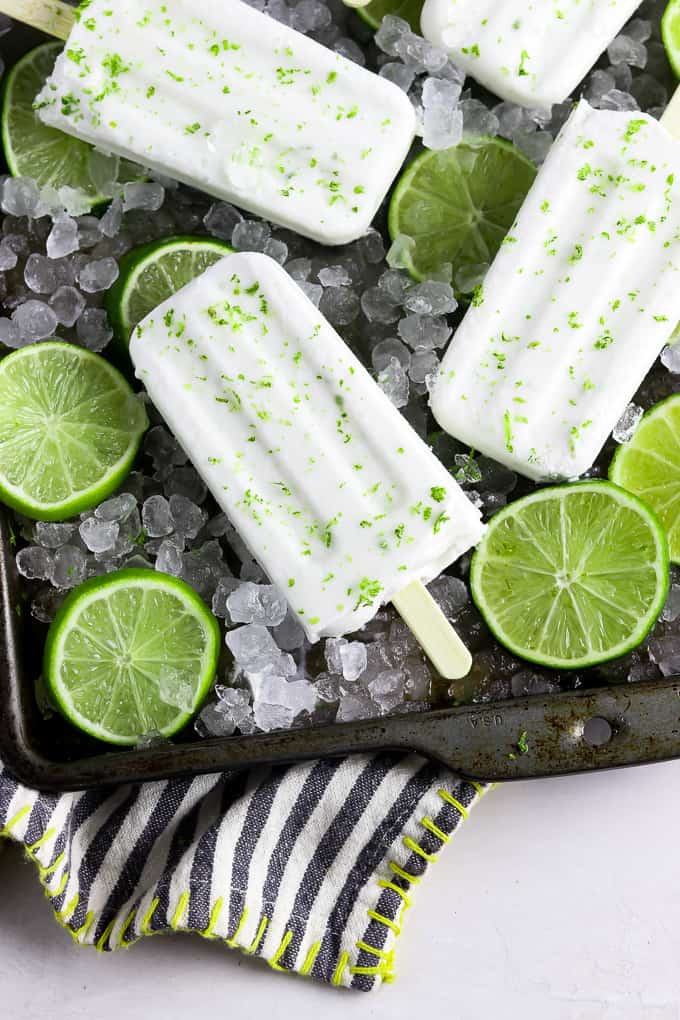 These Coconut Lime Popsicles are creamy, coconutty, and full of zesty flavor! They are so easy to make and require 5 simple ingredients!
This Marshmallow Coconut Popsicles recipe tastes just like marshmallows (while being totally vegan). The secret? Aquafaba!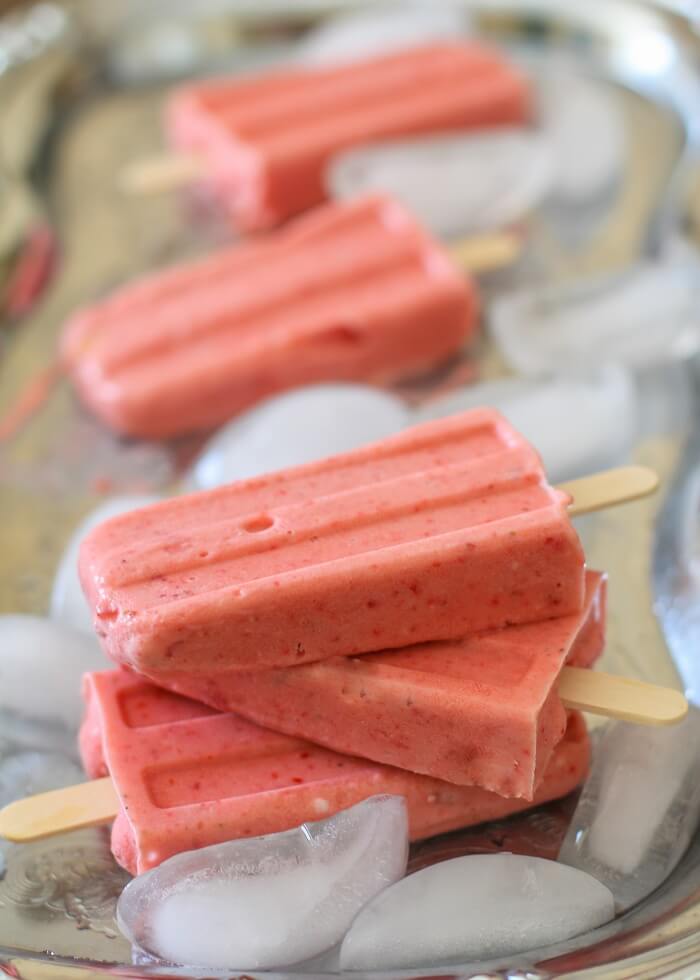 These strawberry coconut milk popsicles are dairy-free and cane sugar-free with coconut milk and pure maple syrup. Only 3 ingredients are needed!
COCONUT DESSERT RECIPES: MUFFINS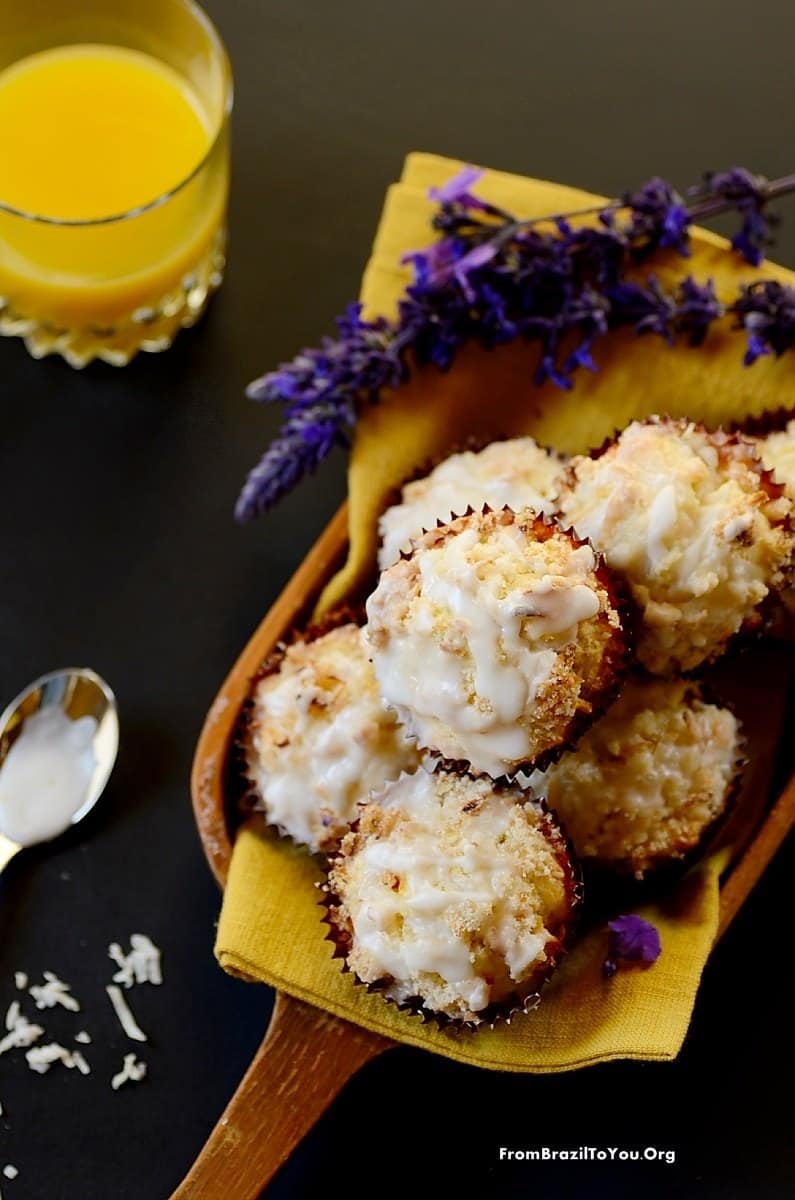 Mango Coconut Streusel Muffins with Coconut Glaze is an easy and delicious breakfast/snack on the go. Bring the tropics to your mouth with these coconut desserts!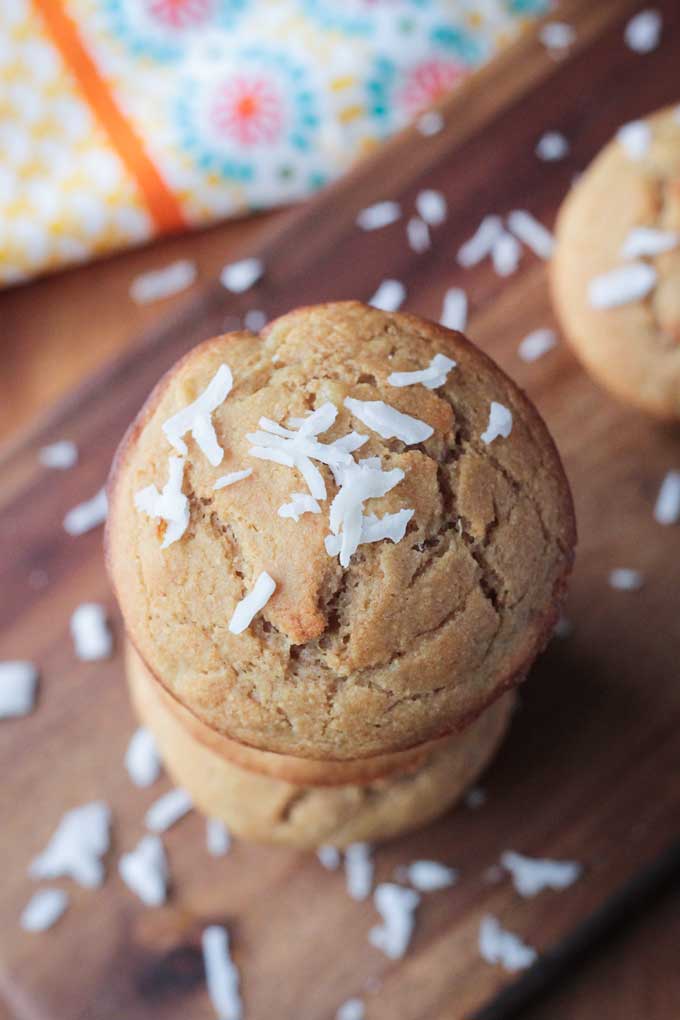 These sweet coconut muffins are light and airy with a tropical twist. Perfect for breakfast, an afternoon snack, or even dessert.
MORE COCONUT DESSERT RECIPES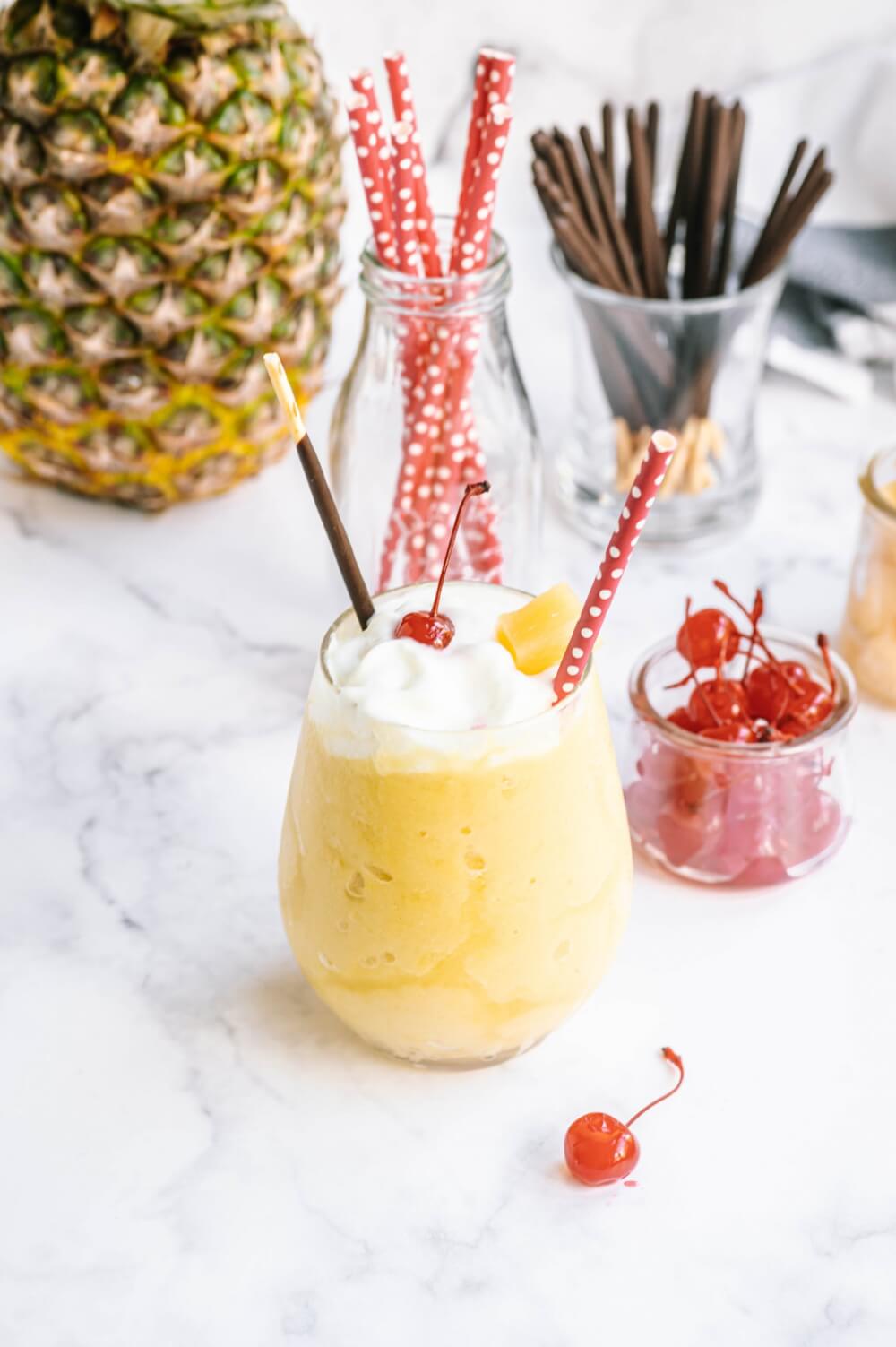 This frozen vegan dessert is based on the popular Disney treat Dole Whip. It uses frozen pineapple and coconut milk to create a flavorful and dairy-free dessert that will have you dreaming of Hawaii!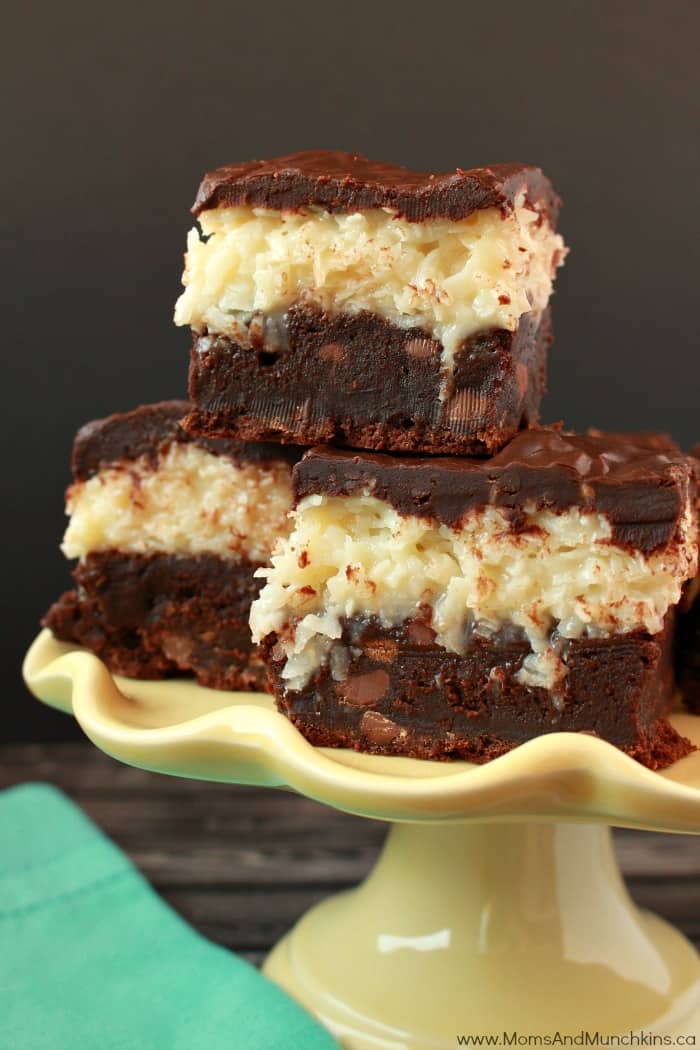 Coconut on its own is great, but when you combine it with regular or dark chocolate, something magical happens! This is a special recipe for chocolate coconut brownies that is sure to please. These gooey bars are so delicious!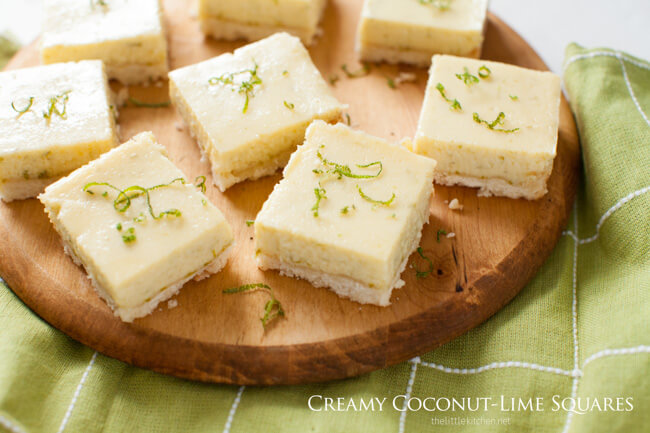 These creamy coconut lime squares are perfect for any dessert craving! The crust even has coconut in it!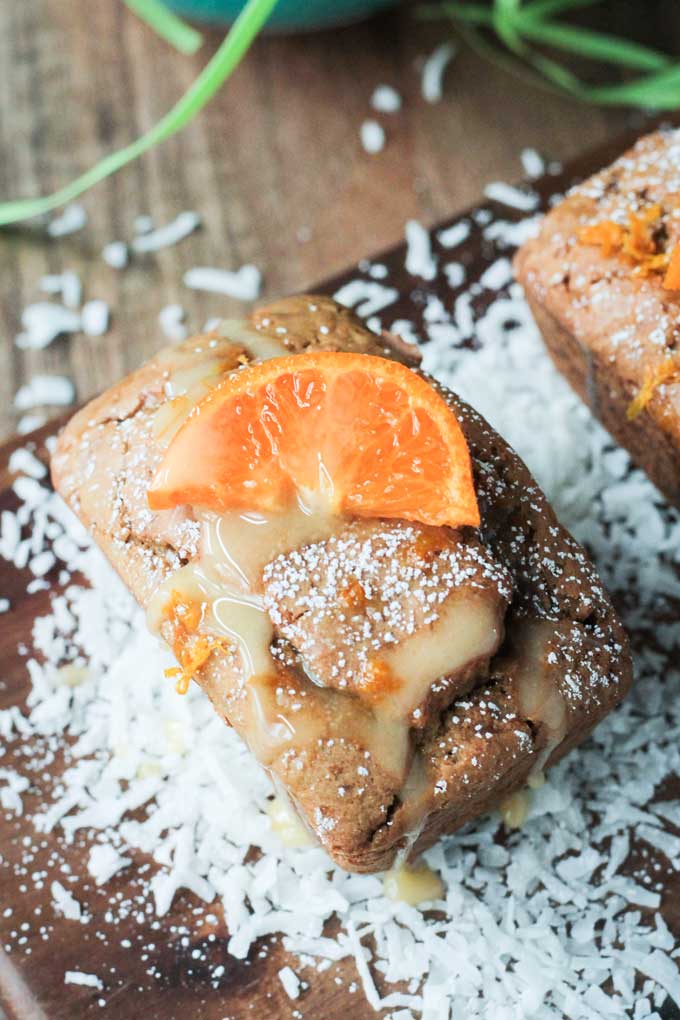 Coconut Clementine Mini Loaf Cakes are fresh, soft, and moist. These mini loaf cakes are packed with citrus and coconut cream and are so simple to make.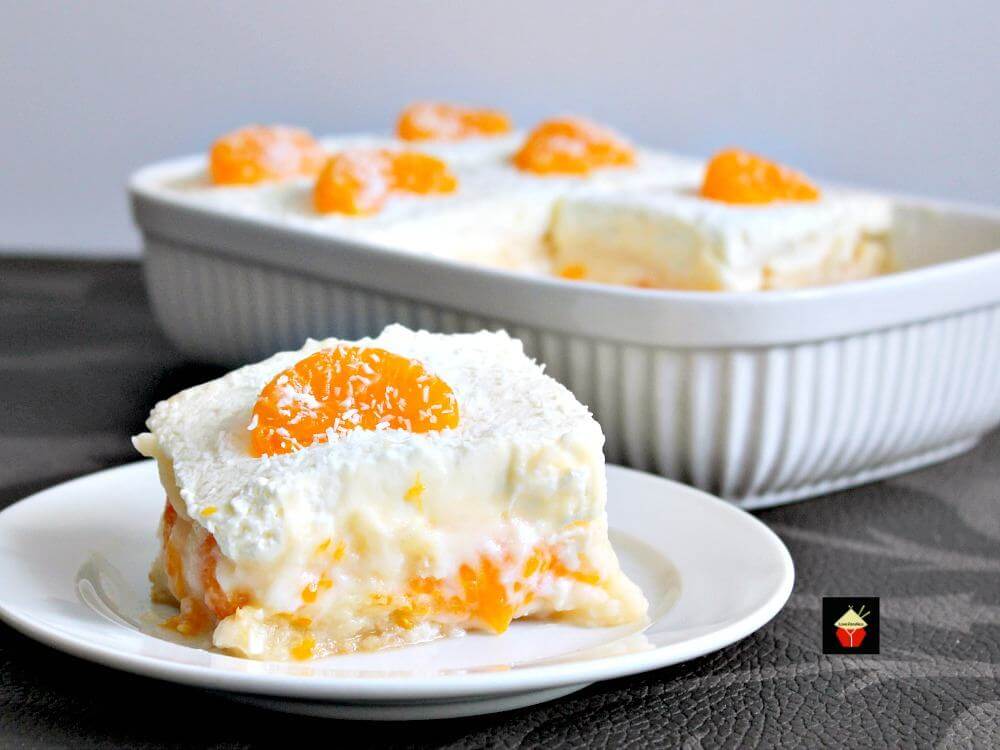 Layers of creamy smooth homemade coconut pudding layered between chunks of pineapple on a bed of pineapple-infused lady's fingers and then covered with a wonderful dreamy whipped cream topping.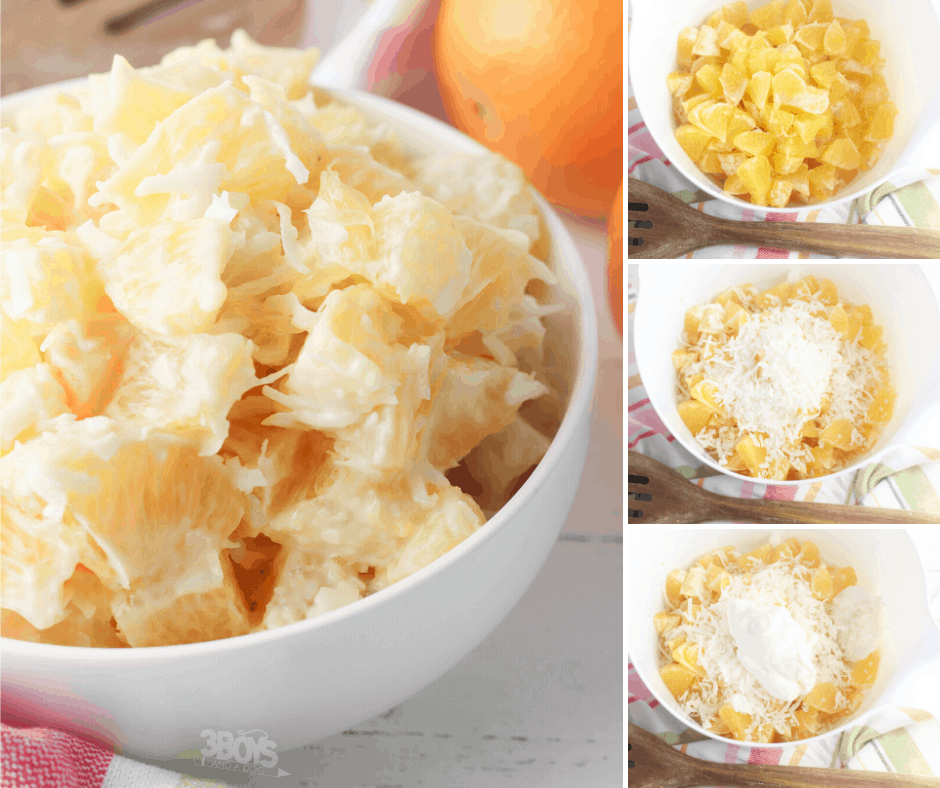 This delicious and easy Orange Coconut Salad is one of my favorite low-calorie sweets with fresh fruit. So versatile, it works as a side, as dessert–breakfast in a pinch.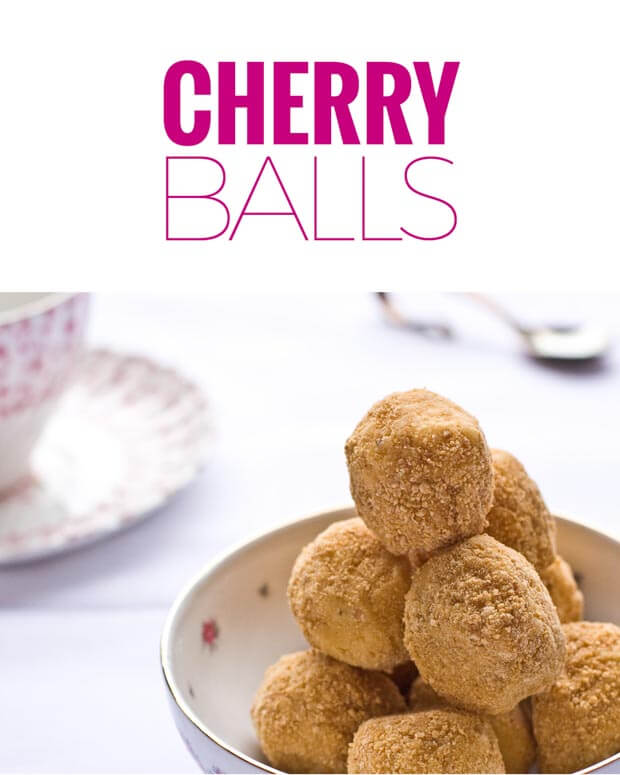 These coconut cherry balls are a great no-bake dessert that is easy enough to make with kids. Although it is often eaten at Christmas, coconut cherry balls are delicious all year round.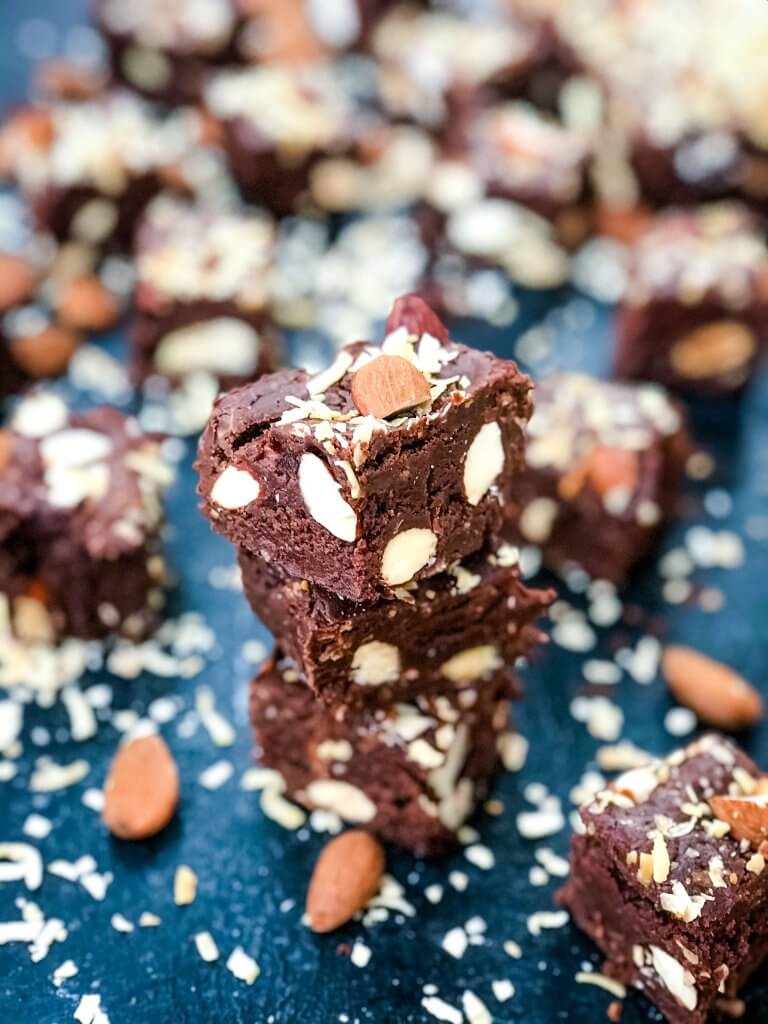 Make Almond Joy Fudge in just minutes! This microwave fudge is chocolate filled with coconut and almonds like the candy bar. Fast and easy, and gluten-free with no baking time needed.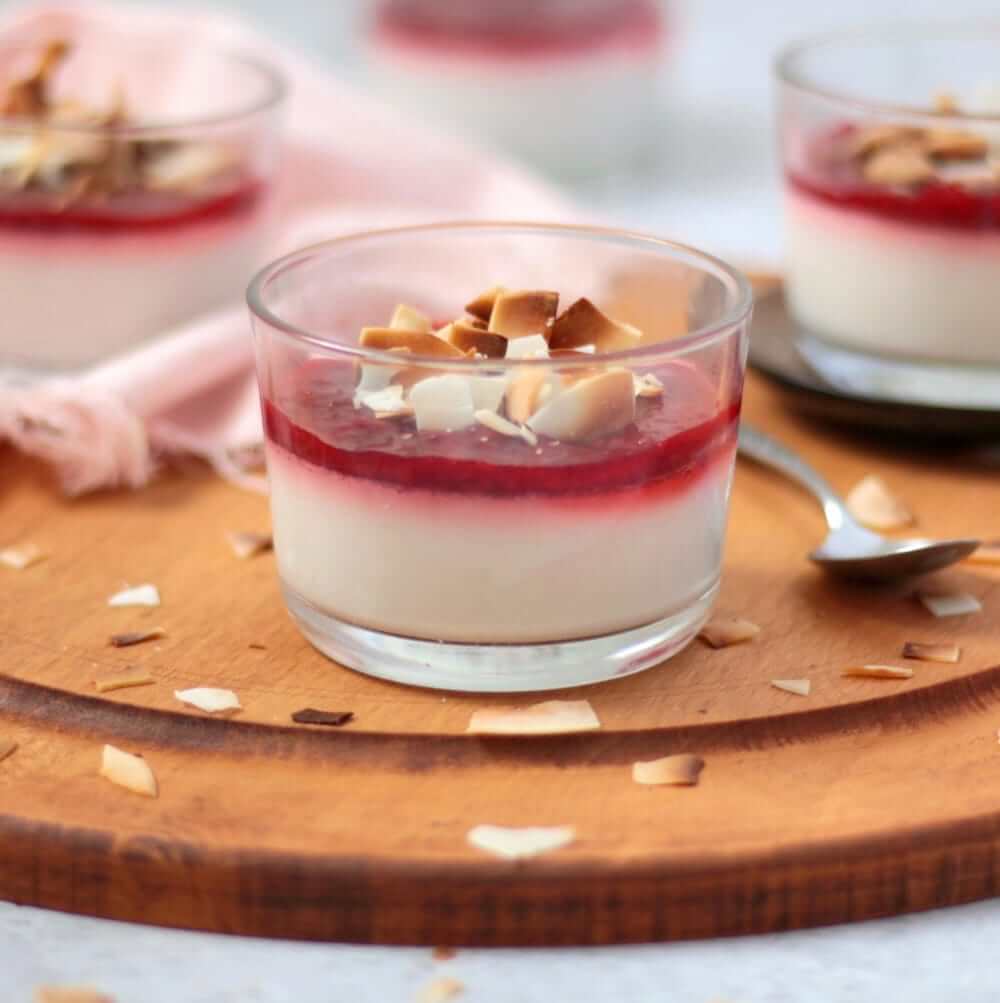 This Vegan Coconut Panna Cotta is a delicious, light, dairy-free, and gluten-free dessert. Topped with a quick homemade strawberry compote, this healthy dessert is the perfect way to finish any meal!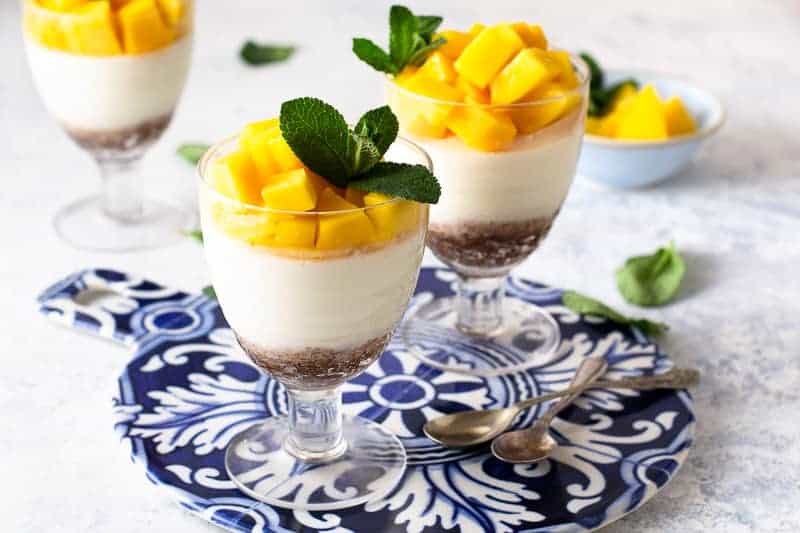 Cool, creamy mango coconut panna cotta is topped with sun-drenched mango in this elegant dessert that's a perfect finish for a special occasion or springtime meal.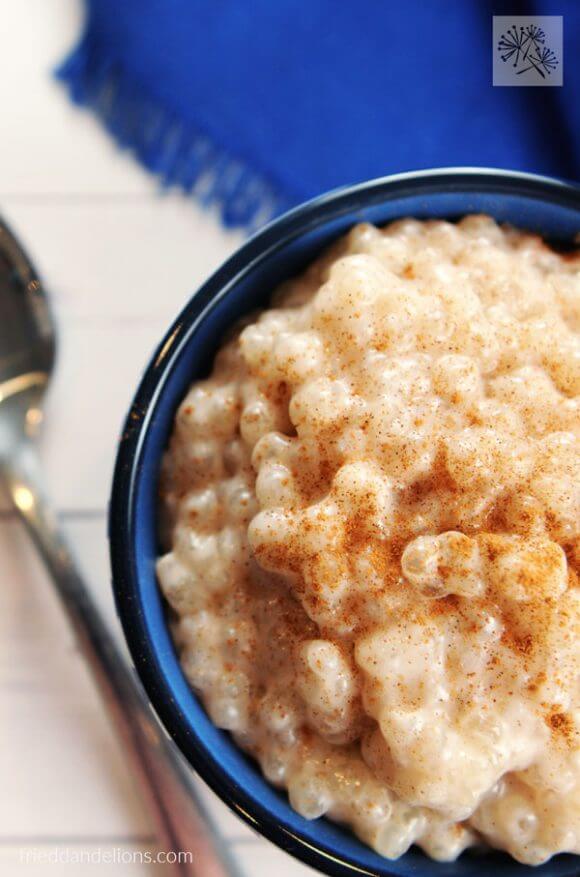 Coconut Tapioca Pudding takes just minutes to make, and rice pudding is relatively healthy for you too! Super creamy and not too sweet, it's sure to be your new favorite coconut desserts to try!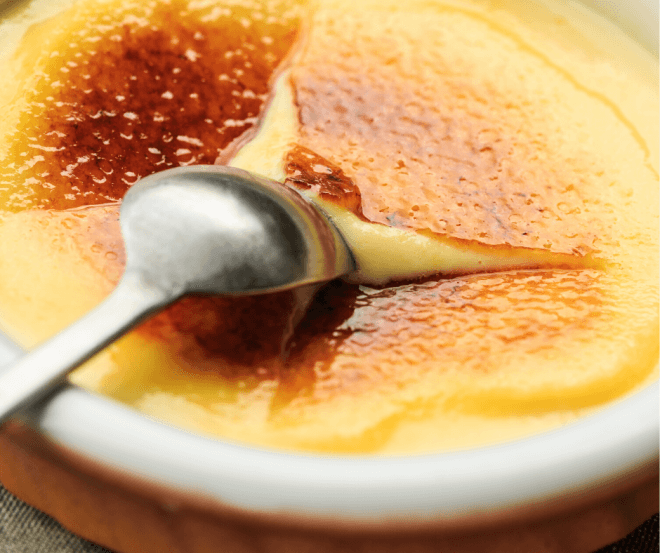 Coconut Creme Brulee is a delicious and creamy coconut custard topped with caramelized sugar.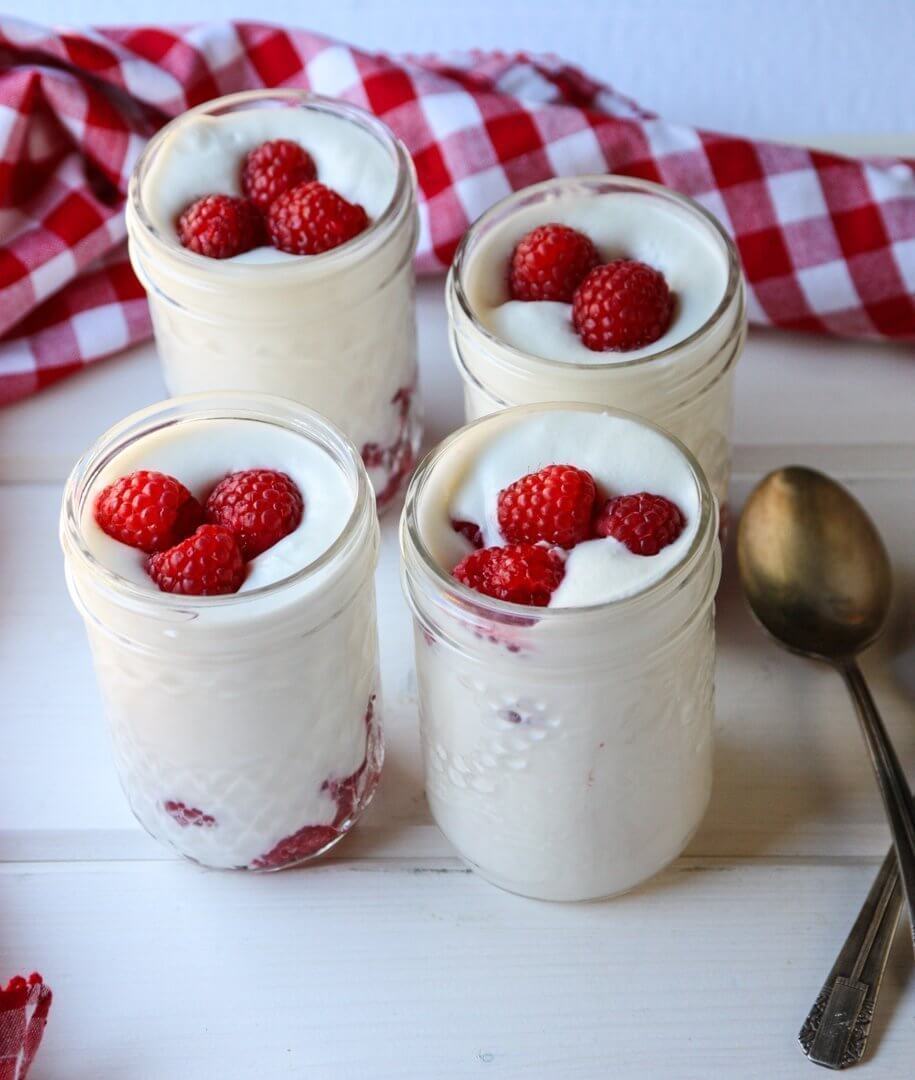 Coconut Mousse is a light and airy dessert, not too sweet and full of creamy coconut flavor. It will be sure to please everyone.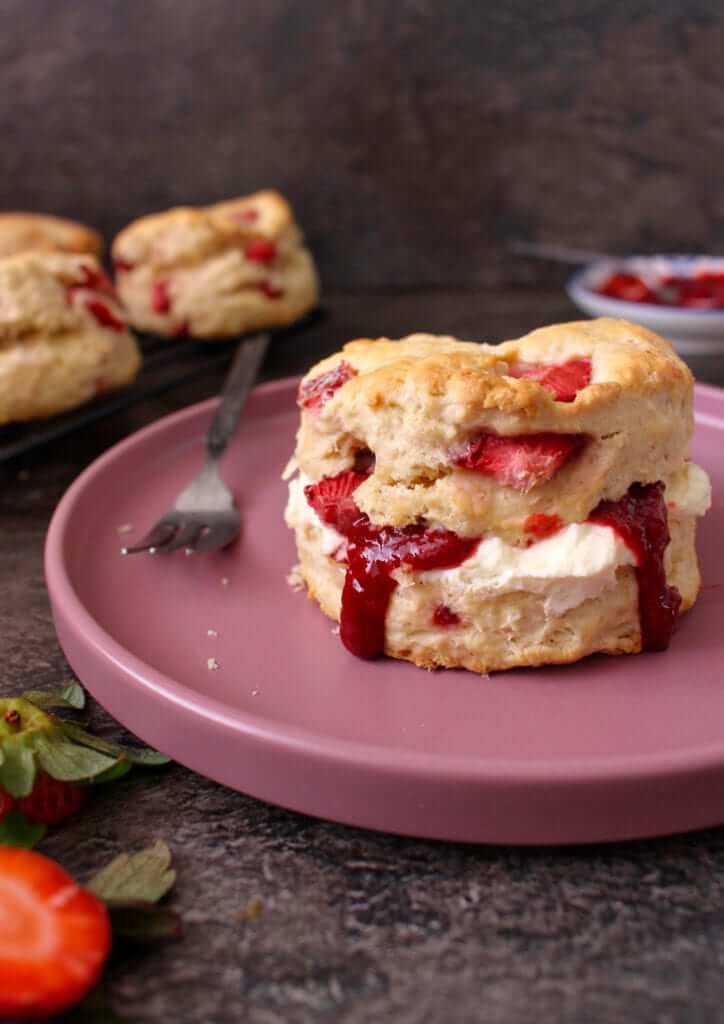 These Coconut Strawberry Scones are not only super easy and quick to make, but they are also an absolutely delicious sweet treat to serve at your next tea party!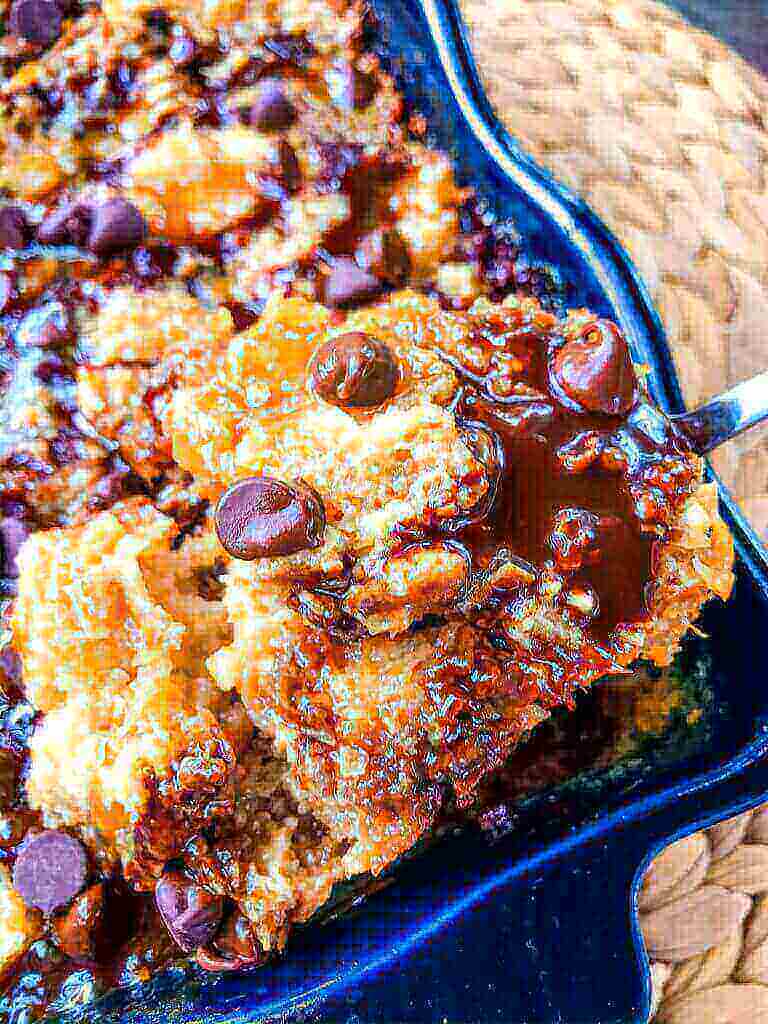 Samoa Bread Pudding is full of Samoa Girl Scout Cookie flavors of caramel, chocolate, and coconut in a simple dessert recipe.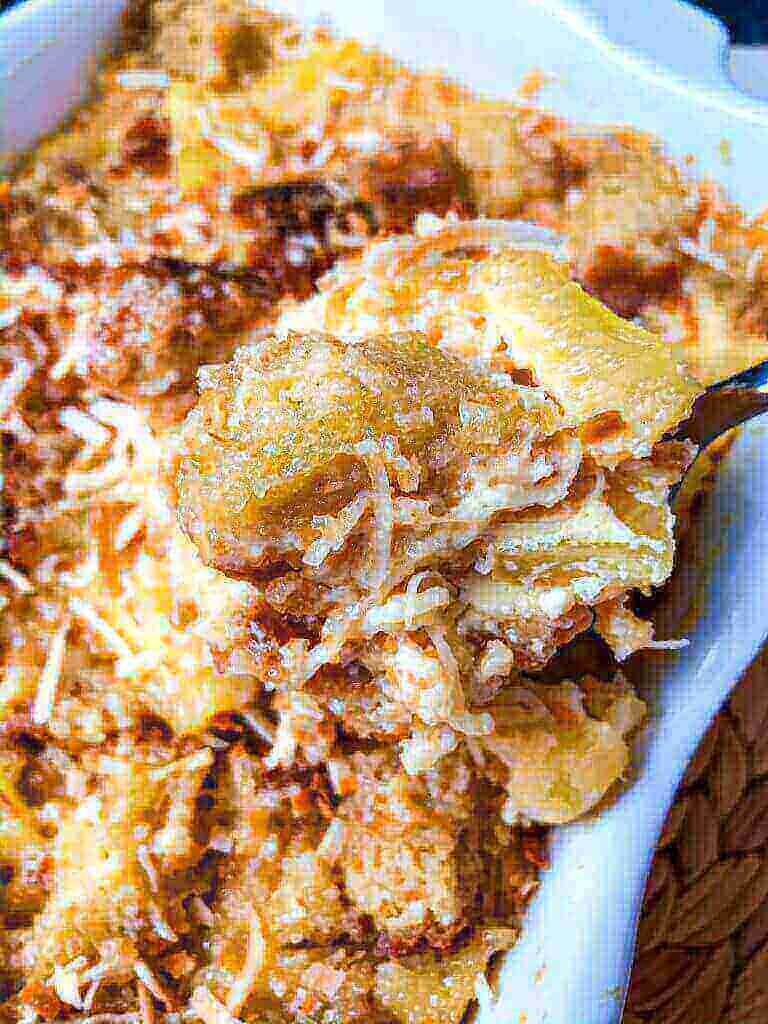 Pina Colada Bread Pudding is full of pineapple, coconut, and rum in a simple dessert recipe. A sweet take on the rum cocktail.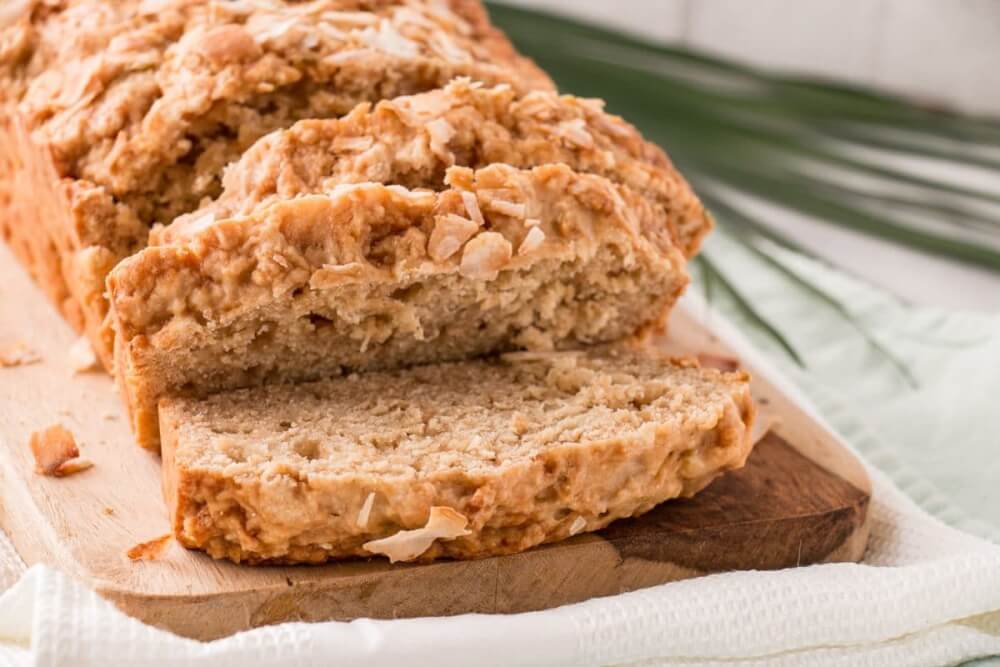 This Coconut Lime Loaf is an easy, quick bread recipe and only requires one bowl! Refined-sugar free and dairy-free as well. Brighten up your day with this vibrant Coconut Lime Loaf!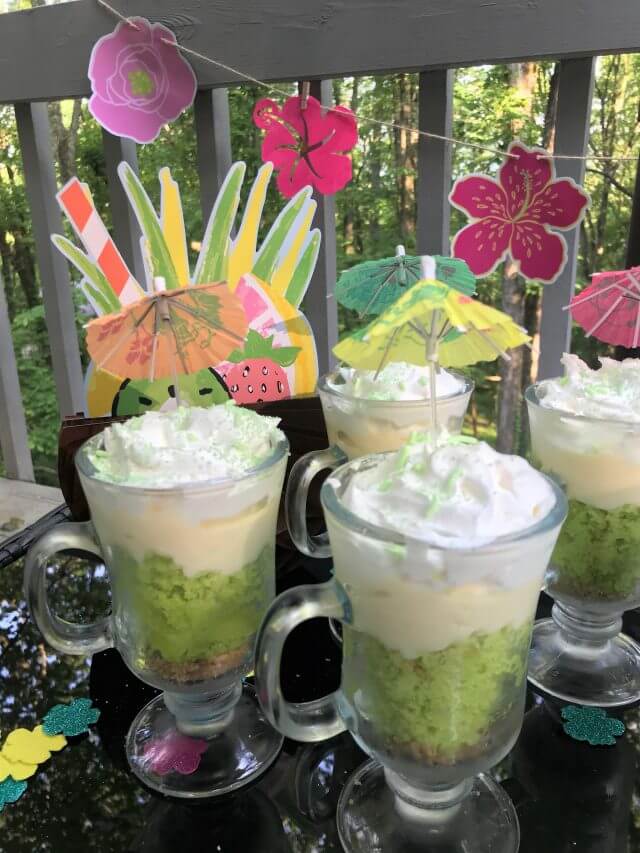 Nothing says summer more than key lime and coconut. Together, they are an absolutely perfect combination for a trifle or parfait!
Coconut Dessert FAQs
What can I do with leftover coconut flakes?
A lot of these recipes ask for shredded coconut, but you'll probably have some leftovers in the bag. While you can add it to a number of other desserts, you can also just toast them as a snack.
Can you bake with coconut milk?
Absolutely. In fact, it makes a great substitute for regular milk. And if a recipe calls for cream, you can use coconut cream instead. Just know that it will give any recipe a slight coconut taste if the other flavors aren't very strong.
What can I do with a fresh coconut?
Most of the recipes below call for dried, shredded coconut or coconut milk. Fresh coconut can be a bit trickier to cook with. But it tastes really good in tropical smoothies!