Are you planning a backyard luau or Hawaiian themed party? Keep scrolling for the best Hawaiian dessert recipes worth trying out!
This roundup of Hawaiian dessert recipes contains affiliate links which means if you purchase something from one of my affiliate links, I may earn a small commission that goes back into maintaining this blog.
Don't Want to Scroll? Here Are The Best Hawaii Desserts
hide
I think one of my favorite things in the world is backyard luaus! I love hearing Hawaiian music, watching hula dancing, sipping tropical cocktails, and eating lots of yummy Hawaiian food!
And while I love enjoying Kalua Pork and Spam Fried Rice, I always save room for dessert. I mean, desserts in Hawaii are so delicious!
Since I feature a ton of Hawaiian recipes on my blog, I thought it would be helpful to do a round-up of some of my favorite Hawaii dessert recipes. I think these would make awesome luau party desserts.
Some of these are traditional Hawaiian desserts, while others are tropical twists on popular Mainland desserts.
The point of this post is to come up with a list of potential best Hawaiian desserts for luau parties. I also have a bunch of cute Hawaiian cookie cutters you can use instead.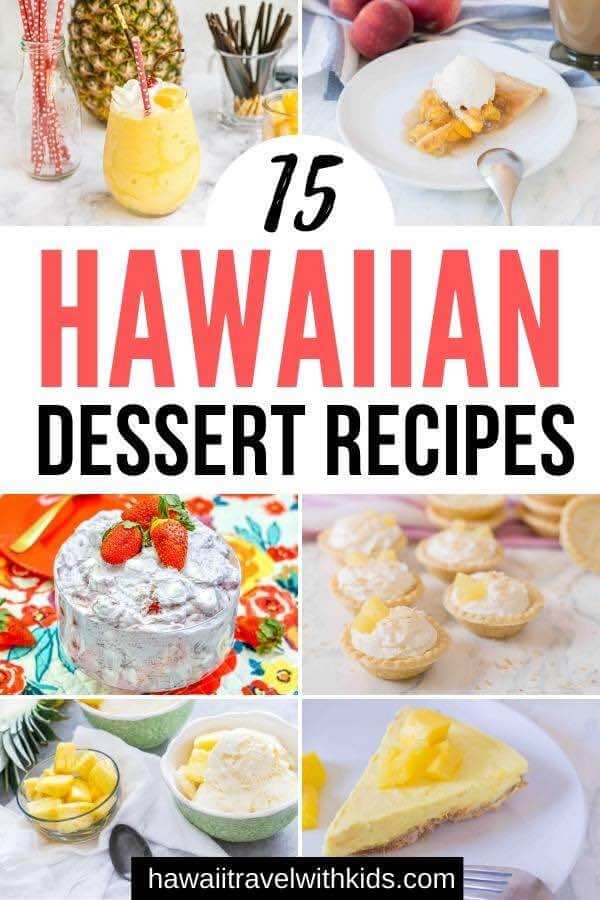 16 Best Hawaiian Dessert Recipes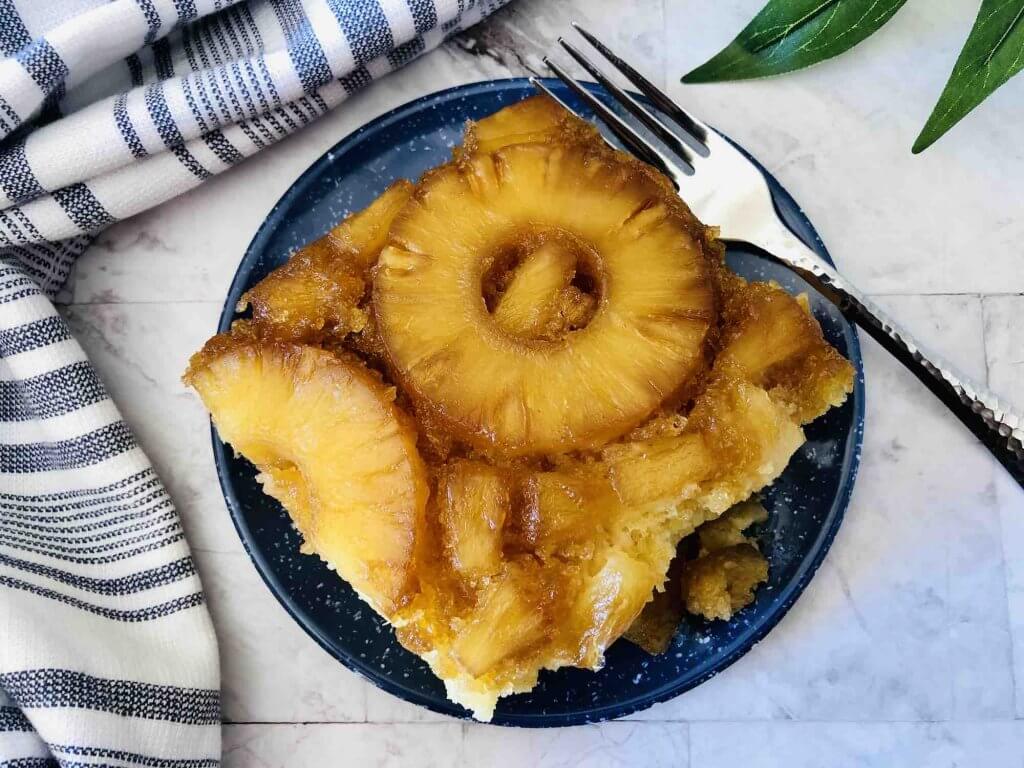 This is probably one of the most classic Hawaiian luau desserts that people love making on the Mainland.
What's awesome about this Hawaiian recipe is that it's seriously easy to assemble. You'll want to soak the pineapple in rum ahead of time, but otherwise, you can prep it in minutes.
Because you make it in a sheet cake pan, it's perfect for large groups.
It's definitely got a reputation for being one of the most popular Hawaiian-themed desserts people love serving at backyard luaus.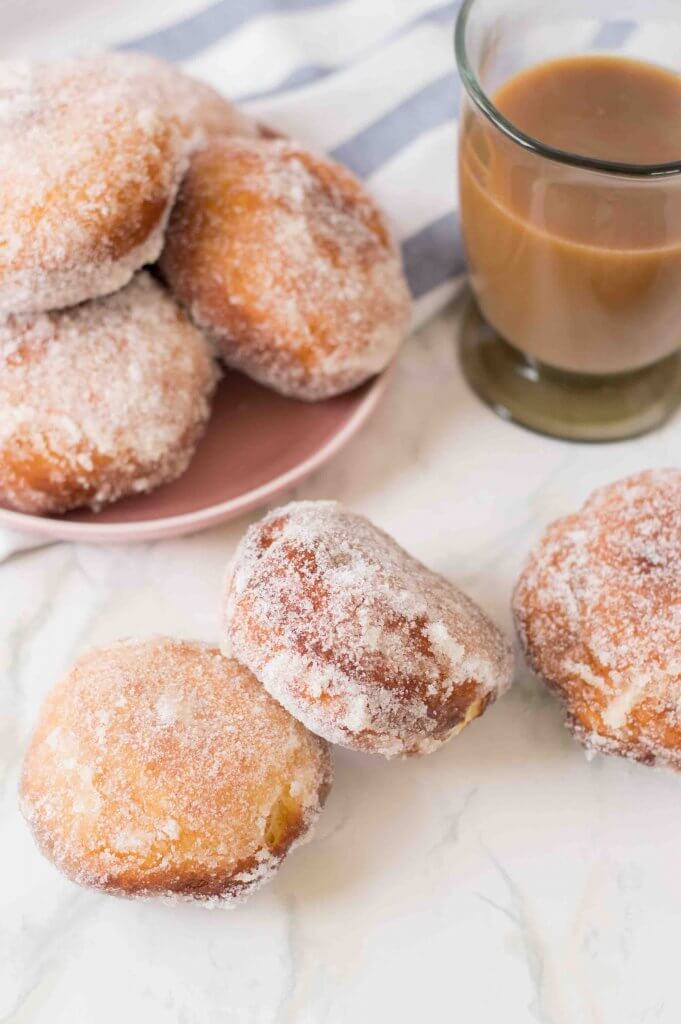 One of the best desserts in Hawaii is malasadas. In fact, most people think of them as a breakfast treat, but they are super tasty any time of day.
Because they are such a famous dessert in Hawaii (especially from Leonard's Bakery), your Luau guests will be super impressed when you bring them out!
You could even make it into a food truck-style event where you fry them up in front of the crowd!
This recipe includes Hawaiian haupia filling, but you can totally skip it if you are making them fresh at a party.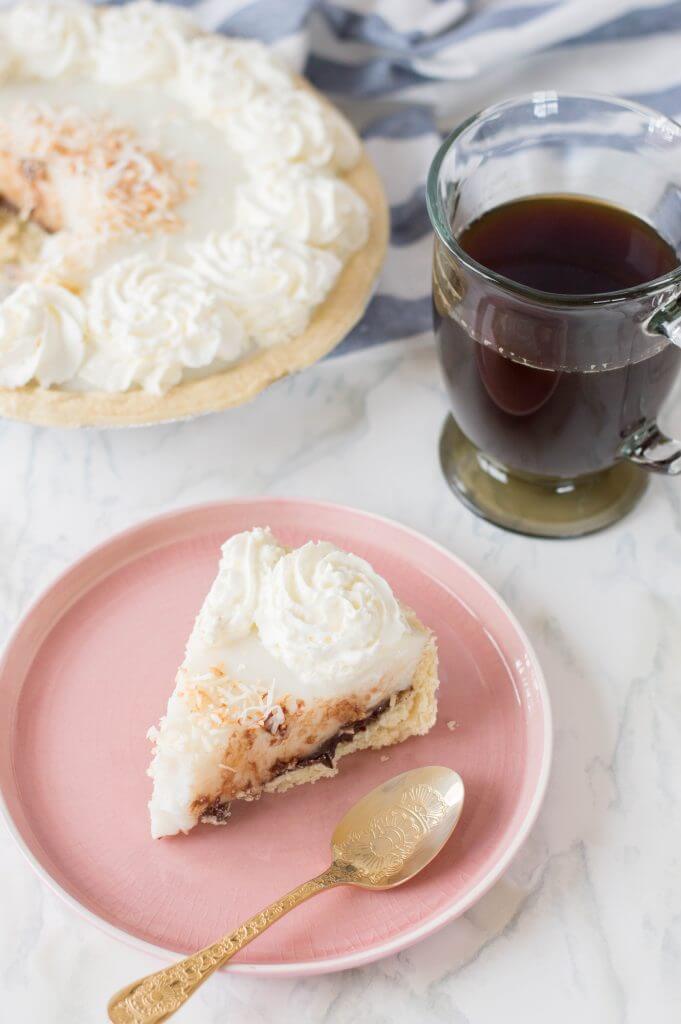 One of my favorite desserts in Hawaii is coconut cream pies. You'll find them at all kinds of mom-and-pop restaurants in Hawaii.
These are served chilled. Sometimes you'll even see them in show fridges when you first enter a cafe.
This is my best attempt at recreating the popular chocolate coconut pies I've tried. It's a classic Hawaiian dessert.
You can pre-slice them and put on little plates in the fridge or cut them right before serving.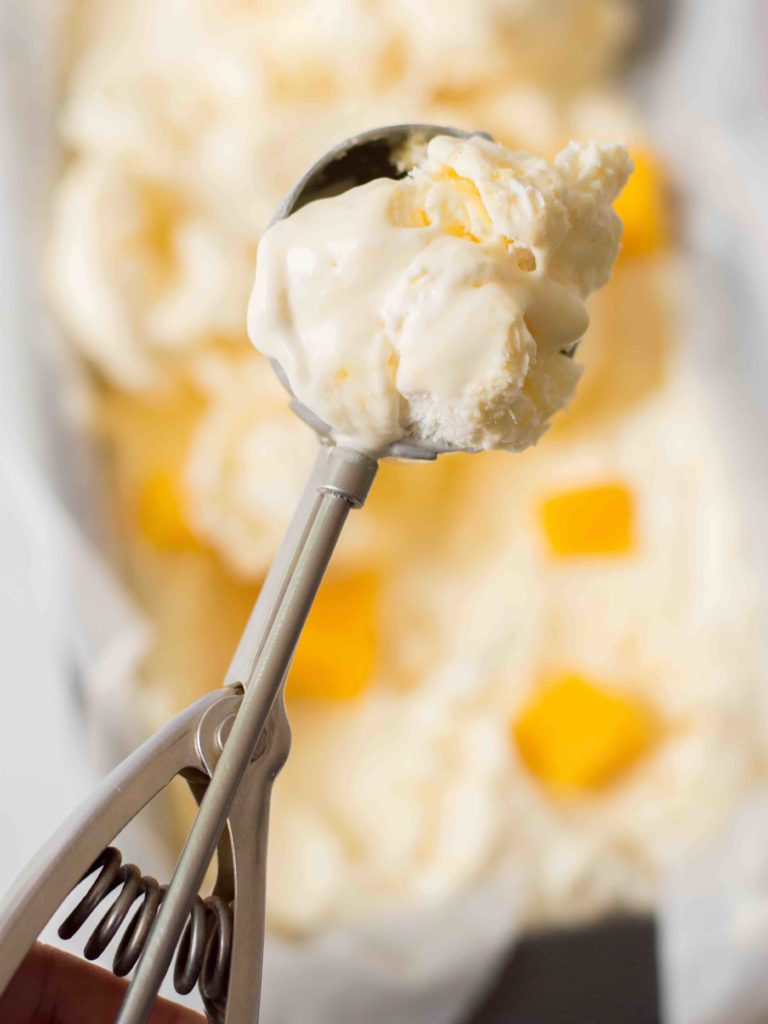 Out of all the homemade ice cream recipes out there, this one has a tropical flavor that will immediately take you back to paradise.
It's seriously easy to prep, and you'll just want to make sure it can set in the freezer overnight.
One trick we've learned is to pre-scoop the mango ice cream into ice cream cones and put it on a tray in the freezer. Then, simply pull out when you're ready to serve!
This is one of my favorite easy Hawaiian dessert recipes.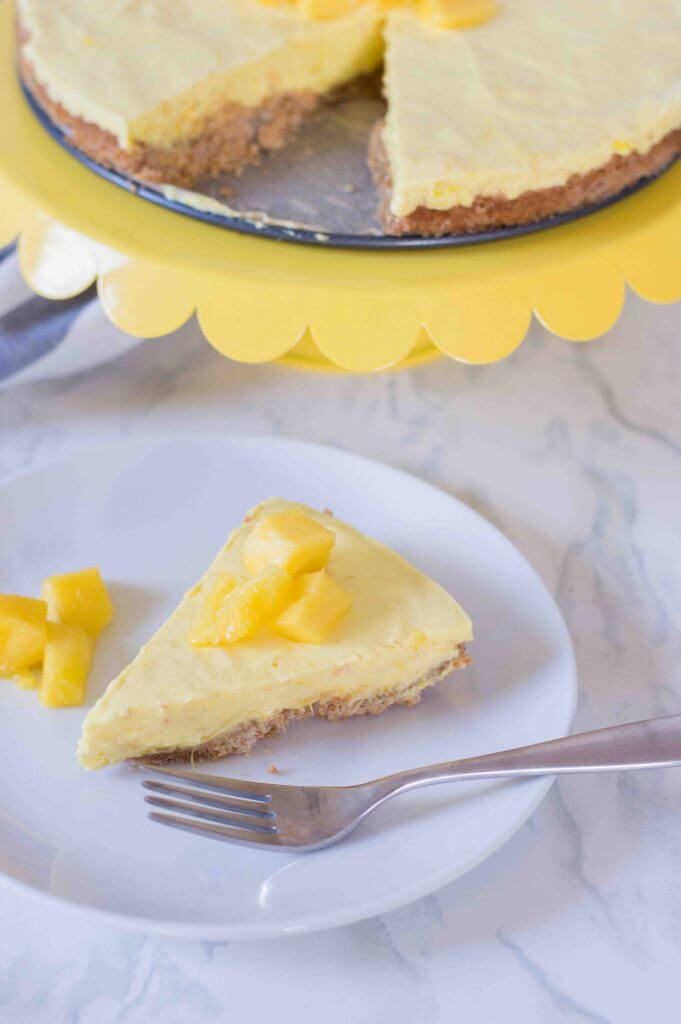 I call this a mango mousse cake, but it's kind of a cross between a cake and a pie. Either way, it's packed with flavor and makes an awesome luau dessert.
Because it uses fresh mango, it's perfect to make during the summertime when it's easy to find mango at your grocery store.
We love this no-bake mango mousse because it's light and refreshing. Keep it chilled until you are ready to serve it. You can even freeze it.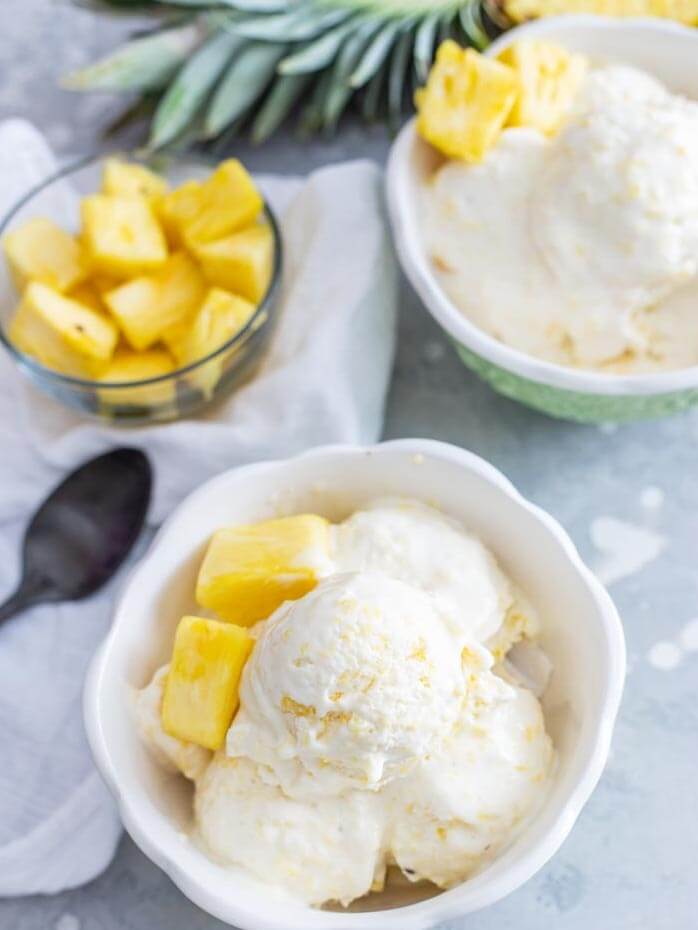 This is another awesome Hawaiian ice cream recipe that is super creamy and highlights tropical fruit.
While there's a ton of pineapple flavor in the ice cream, we love topping it with fresh pineapple chunks.
And if you really want to get fancy, you can always put a scoop of this homemade pineapple ice cream in a cup of pineapple juice, and you have a Hawaiian float!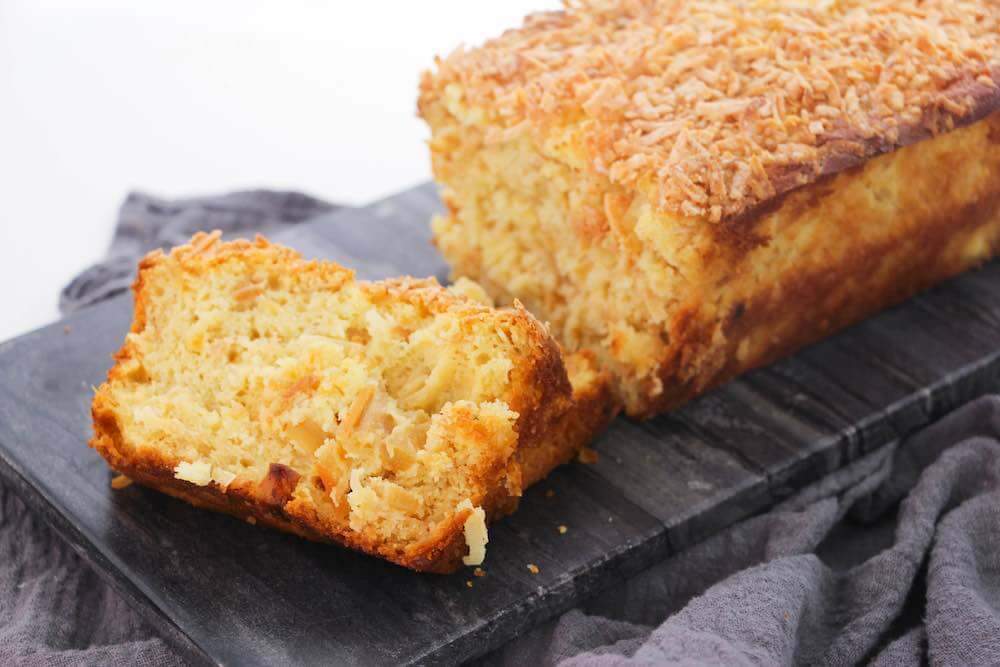 Pineapple and coconut go together like PB&J! They are a perfect match!
You can totally make this Hawaiian luau cake recipe ahead of time, so all you have to do is slice and serve.
This Hawaiian dessert recipe is really easy to whip together. Plus, it freezes well, so you can make a few loaves ahead of time!
Sometimes we even cut the slices in half if we have a lot of luau desserts. That way, it stretches a bit further.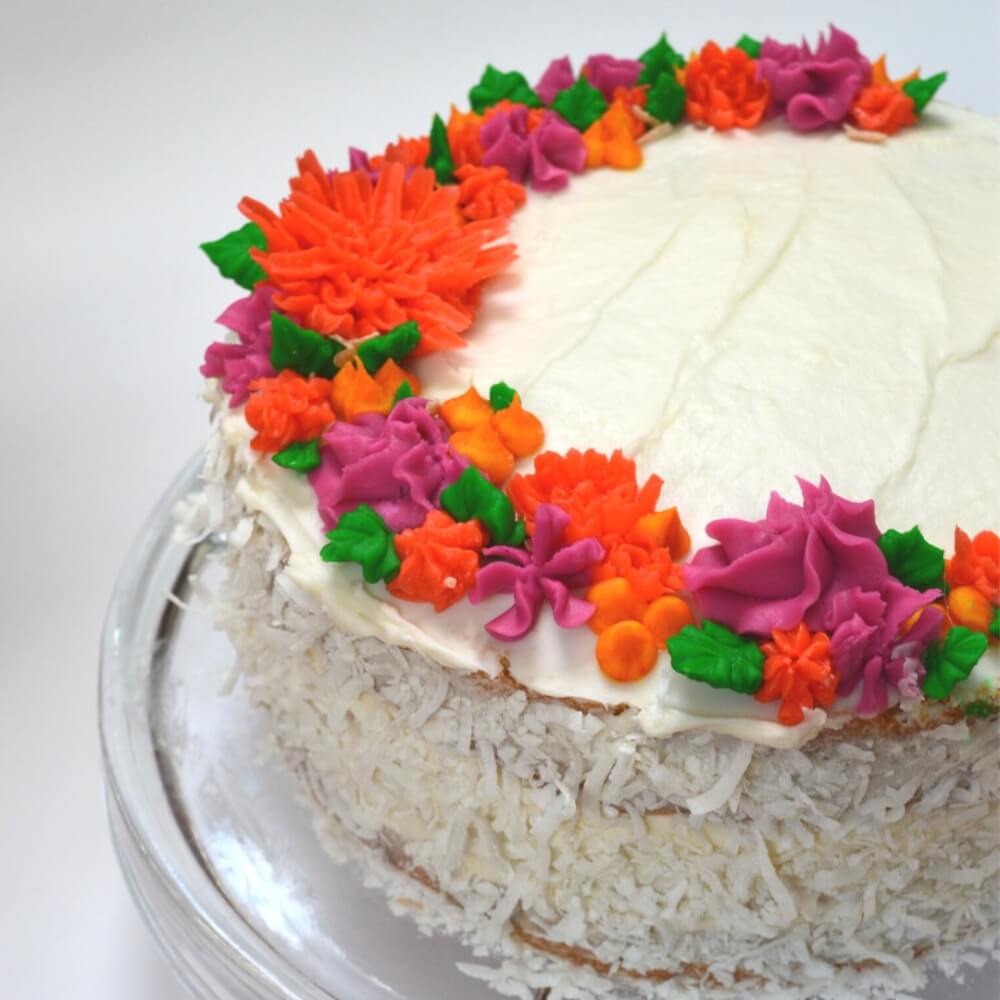 There's a reason so many Hawaii desserts contain coconut: it's delicious! And what better way to highlight it than in a cake?
If you're looking to add a twist, you can always top this Hawaiian coconut cake with haupia (a coconut cream pudding.)
This is a pretty awesome Hawaiian luau cake that is sure to be a crowd-pleaser!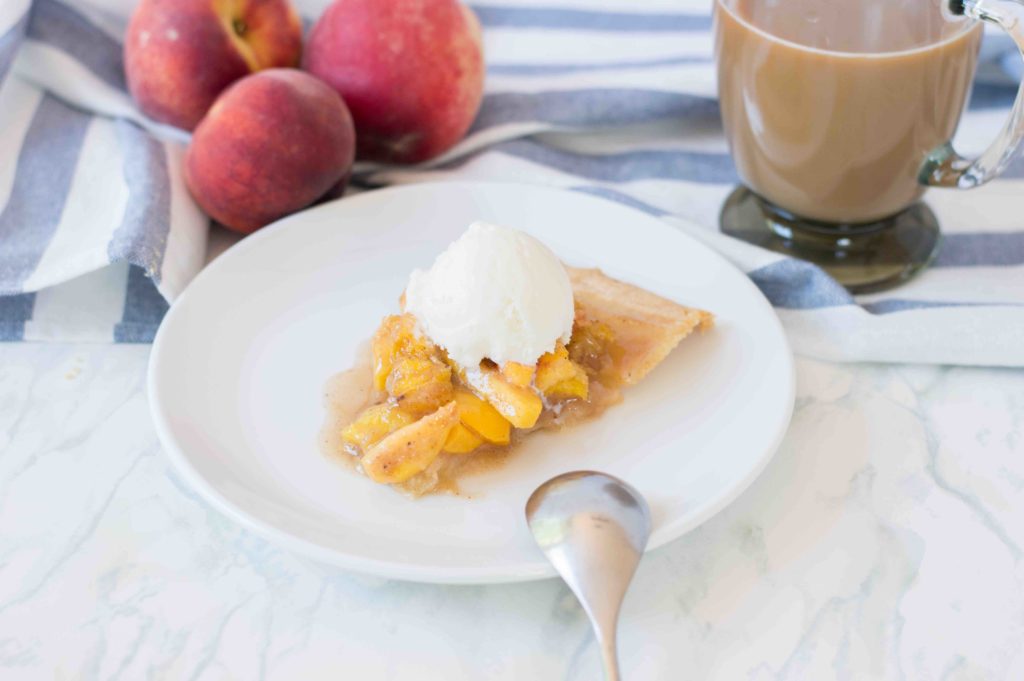 Did you know that peach and mango flavors go really well together? It's the perfect way to use ripe mango for the ultimate fruit pie!
This is one of our favorite gourmet Hawaiian desserts to make on summer days, and it's the tastiest way to end a meal.
We like topping it with whipped cream, but you could also pair it with homemade mango ice cream!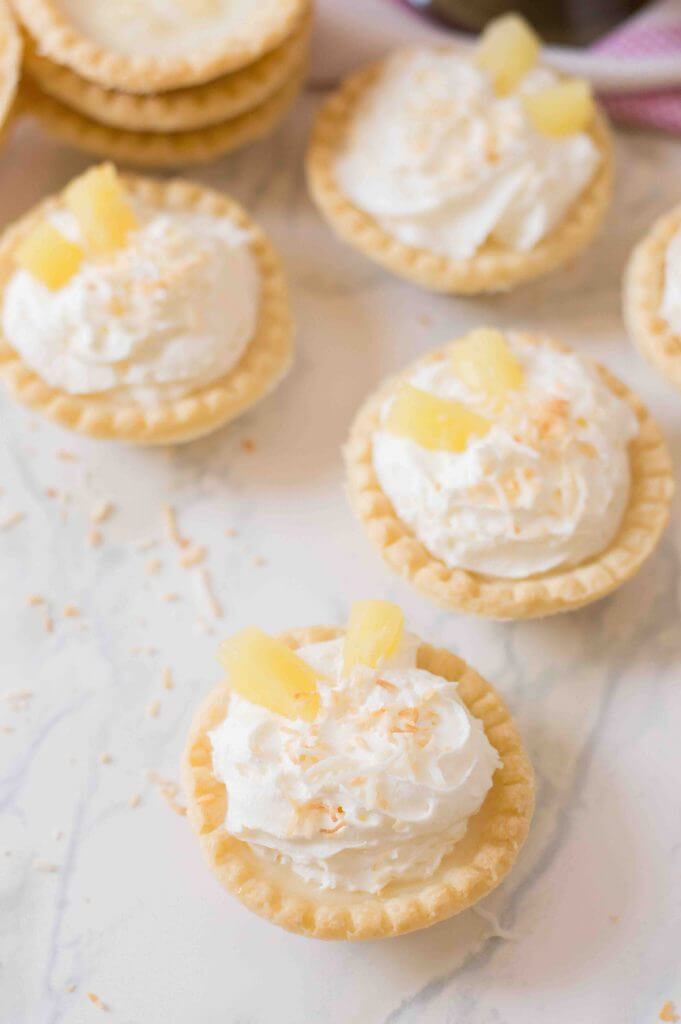 These are super adorable mini Hawaiian desserts for a crowd. I'm all about easy Hawaiian desserts, and it doesn't get much easier than these pineapple tarts.
They are practically no bake (you just bake the shells for a few minutes), and the filling is simple. Plus, you top it with whipped cream!
While these are awesome for summer luau parties, they also work well for baby showers, birthday parties, outdoor weddings, etc. These are hands down one of the easiest Hawaiian dessert ideas to make.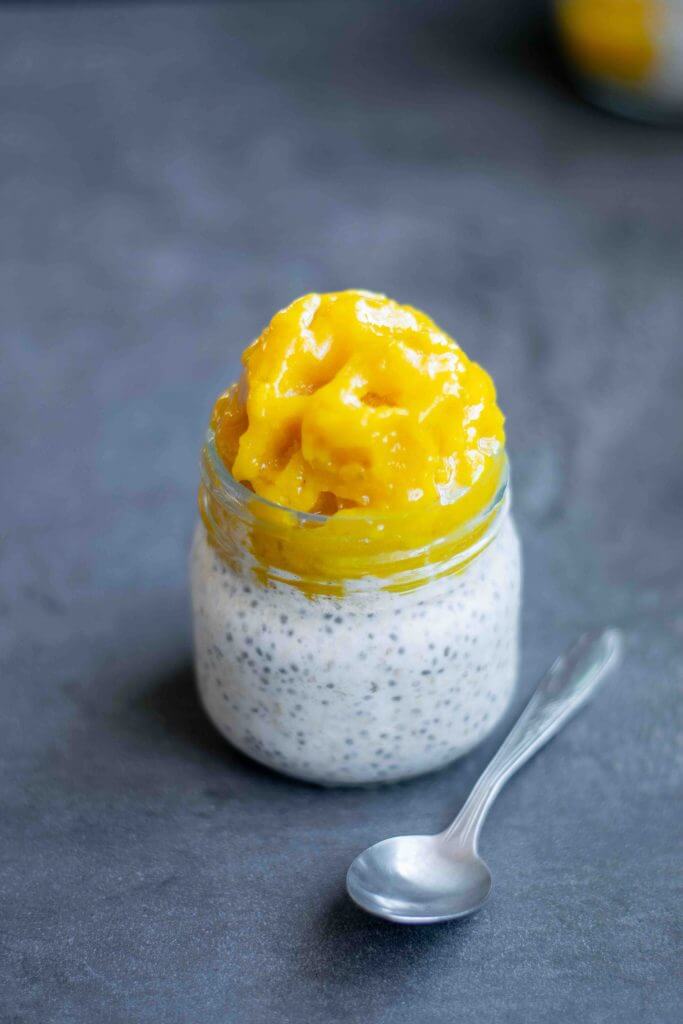 If you're looking for a Hawaiian dessert that isn't overly sweet (and could even be considered healthy), you'll love this mango chia pudding!
It uses fresh mango, and it's incredibly easy to pre-make and keep in the fridge until you're ready to serve.
It's super cute to put them in individual jars and set them out on a buffet table.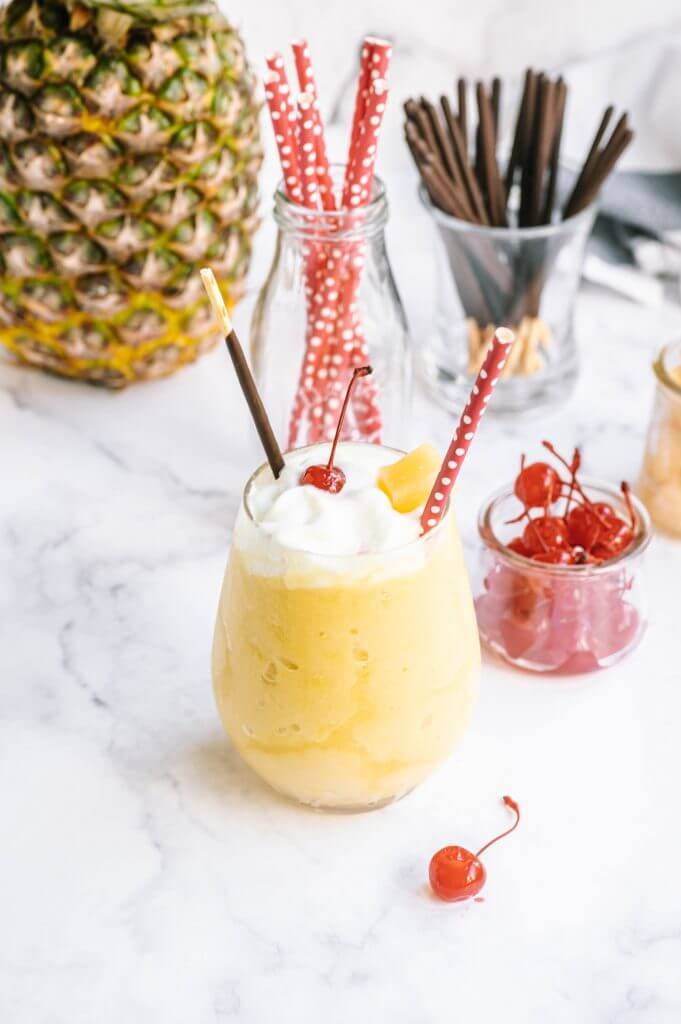 I think we can all agree that one of the best Disney treats is Dole Whip, right? Well, I've come up with a super easy version you can make at home.
For best results, make it right before you're ready to serve it. It really only takes a few minutes, and you can offer an assortment of toppings so guests can make their own loaded Dole Whip!
We like adding Pocky sticks, popping boba, mini mochi, maraschino cherries, crushed pineapple, canned mandarin oranges, diced mango, etc.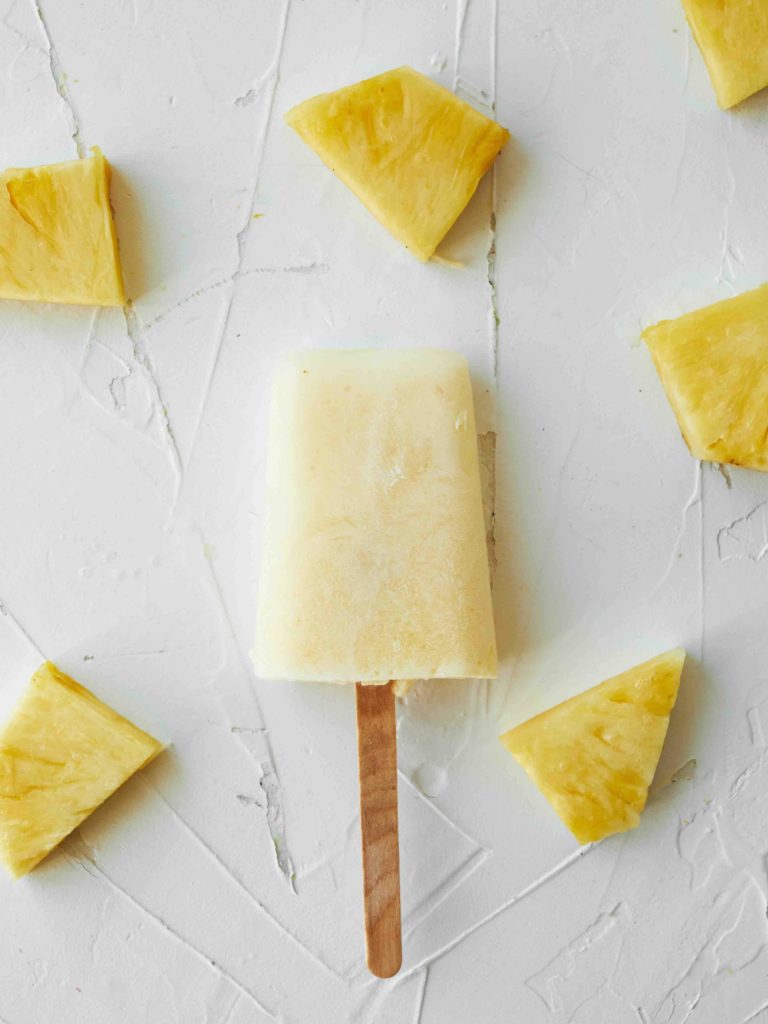 If there's one thing that screams summertime to me, it's popsicles!
These are really refreshing pineapple popsicles that are easy to make ahead of time, so you can just bring them out when you're ready to serve them.
We like to use popsicle molds, but you can totally use Dixie cups when making them for a crowd.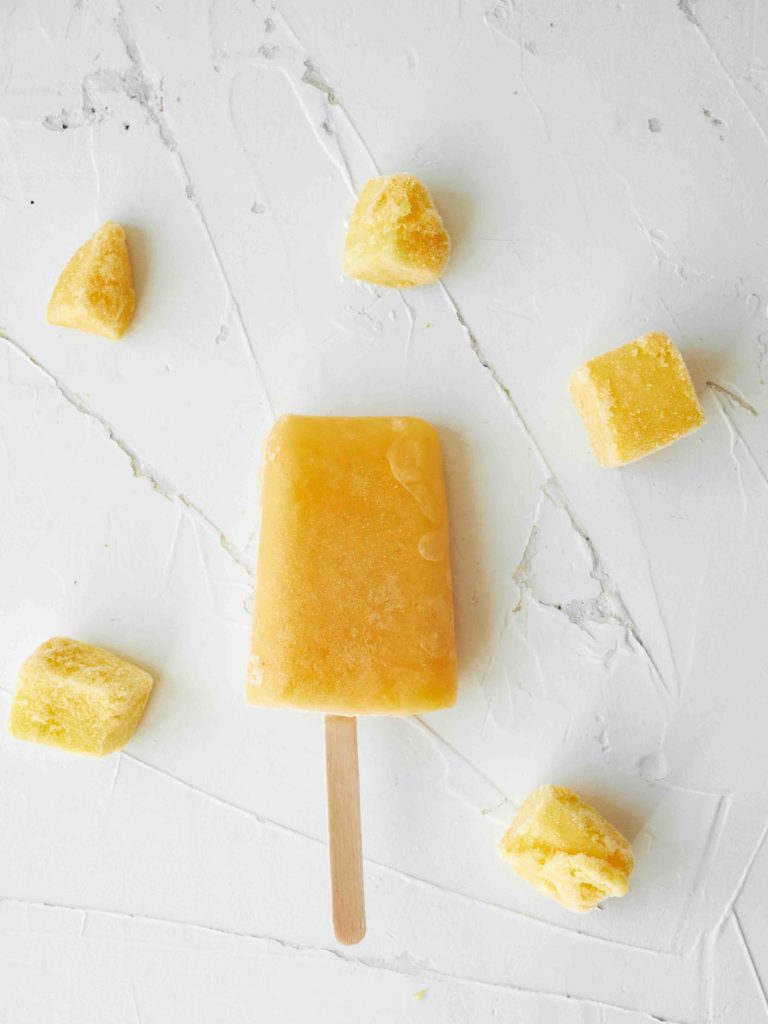 I also have a mango version of the homemade popsicle recipe. It's nice to make both this one and the pineapple popsicles so people have a choice.
You can also add in a little coconut milk if you want them to be creamy. Or mix in a little bit of pineapple for tropical popsicles.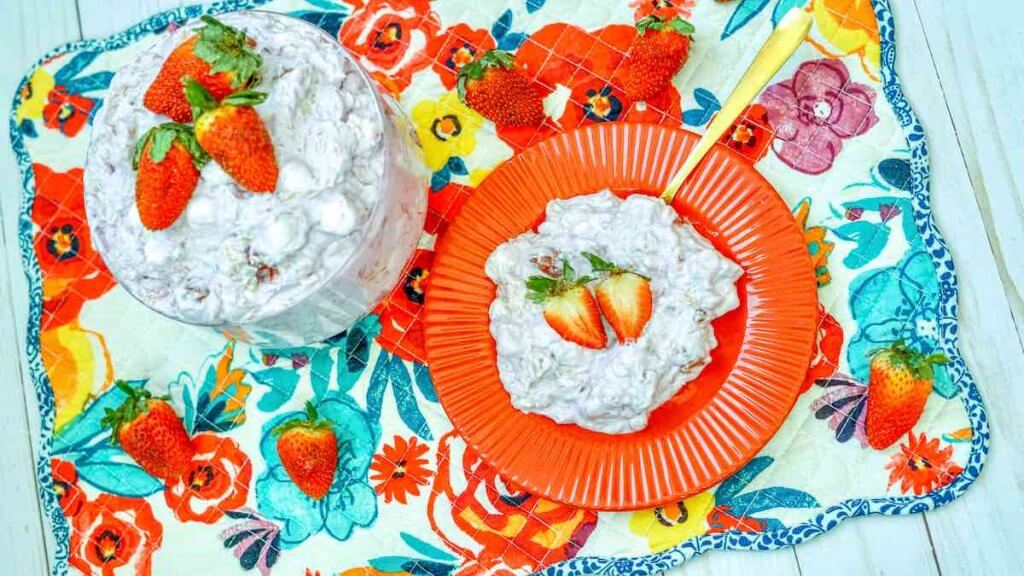 While this is definitely not a traditional Hawaiian dessert, it's super light and refreshing. The pineapple and strawberry flavors complement each other nicely.
Plus, it's one of the best Hawaiian desserts for potluck parties or summer BBQs. Just serve it in a big bowl, and people can dish out however much they'd like.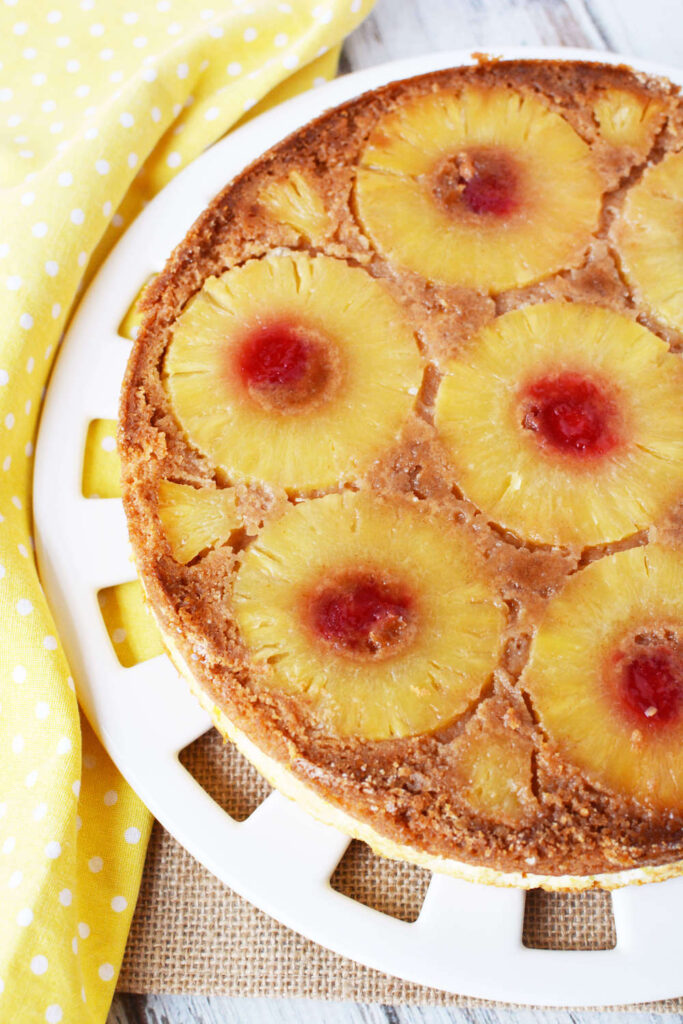 This is a fun twist on the retro pineapple upside-down cake. This time, it has a nice layer of cheesecake, so it's a refreshing dessert on a hot day.
Plus, it's easy to make it ahead of time and keep it in the fridge until you're ready to serve!
FAQs about Desserts in Hawaii
What is a traditional Hawaiian dessert?
Besides fresh fruit, the most popular traditional Hawaiian desserts are haupia and kulolo. Haupia is a chilled pudding made from coconut cream and is served in a square. Kulolo is a gelled taro dessert that is sliced.
What are the best Hawaiian fruits?
Many Hawaiian desserts feature fresh tropical fruit like mango, pineapple, papaya, or lilikoi (aka passion fruit). These are full of flavor and taste great in baked goods or in a tropical fruit salad. Plus, fresh fruit makes for easy luau desserts.
What are the best desserts to try in Hawaii?
There are so many tasty Hawaiian sweets. My top picks are shave ice, malasadas, chocolate haupia pie, guava cake, coco puffs, and Dole Whip. And if you're heading to Hawaii around New Year's, you'll see a lot of yummy mochi items, including my favorite: poi mochi! There are so many yummy Hawaii dessert ideas out there!
Hawaiian Luau Desserts Wrap Up
Okay, I hope you found at least one Hawaiian dessert recipe you're excited to try out! It never hurts to make a few to taste at home before deciding which one(s) you want to serve at your next Hawaiian party!
These luau dessert ideas are fairly easy, and they taste great! Plus, they are full of tropical flavors!