Are you looking for a summer party or Luau cookie ideas? Keep scrolling to find out the cutest Hawaiian cookie cutters worth adding to your collection!
This list of the best Hawaiian cookie cutters contains affiliate links which means if you purchase something from one of my affiliate links, I may earn a small commission that goes back into maintaining this blog.
Are you planning a party with a tropical theme? These Hawaiian cookie cutters will take your summer party to the next level.
In this blog post, I'm sharing our favorite tropical cookie cutters that are simple to use. You'll find everything from palm trees and hibiscus flowers to pineapples and coconuts!
The best part is that they're all made of high-quality materials, so you can bake up some tasty treats for your friends and family without worrying about them breaking or bending out of shape.
With these beach theme cookie cutters, it's easy to create an island vibe at any event – whether it's a luau, pool party, or beach bonfire. They also make great favors for kids' birthday parties or for any tropical-themed party! And since each cutter comes in its own package, they're perfect for gift giving too.
So what are you waiting for? Get baking some traditional Hawaiian cookie recipes today!
Keep scrolling for my list of the best Hawaiian cookie cutters worth adding to your shopping cart!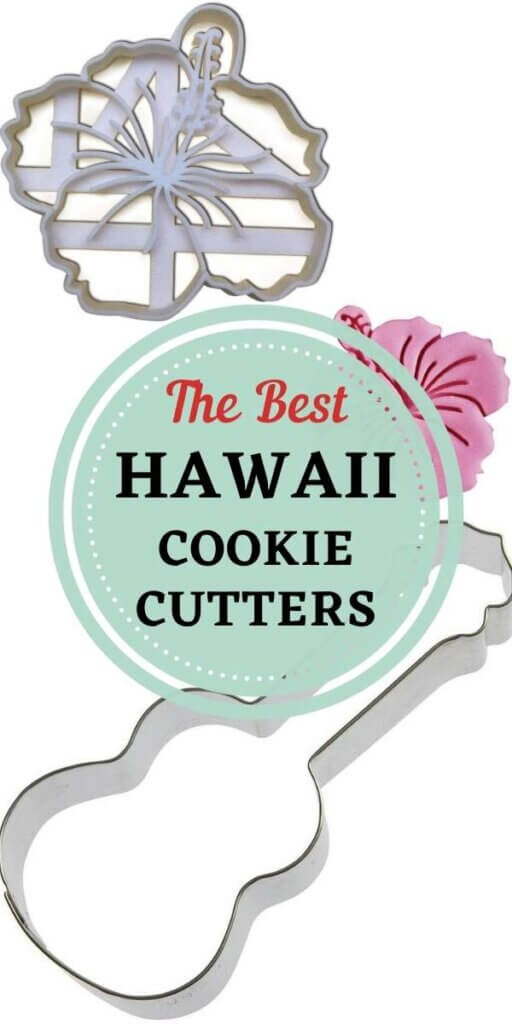 Best Hawaiian Cookie Cutters You NEED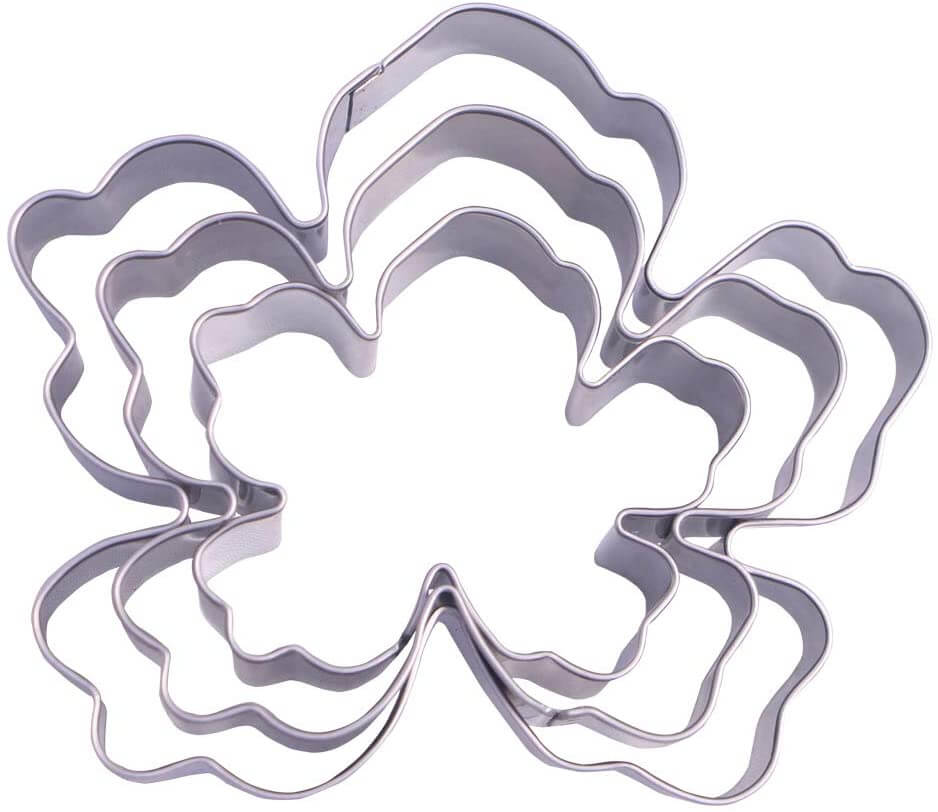 This 3-piece popular Hawaiian tropical flower shapes cookie cutter set is so cute. These would be awesome for a Moana birthday party!
Not only can you use these for cookies, but they're also great to cut fondant and make some really creative pancakes with, too – like sandwiches of all different kinds of fillings in fun-shaped bread or pastries (whatever your fancy).
This set makes for great Hawaiian party supplies to have on hand! You can easily have a tropical party with these gorgeous flower cookie cutters.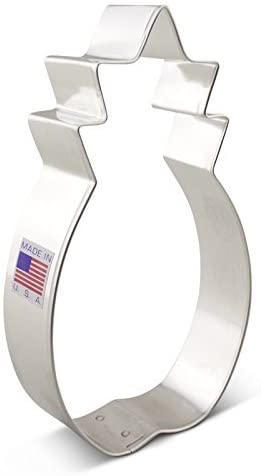 This pineapple cookie cutter will have you cranking up the sweetness in no time. With a 5-inch diameter, this machine is perfect for creating your own designs and formats that are sure to be delicious!
You can make them look just like traditional pineapples with crossed lines or add some cuteness by making faces on top for a Kawaii twist.
This pineapple cookie cutter is perfect for a Hawaiian birthday party!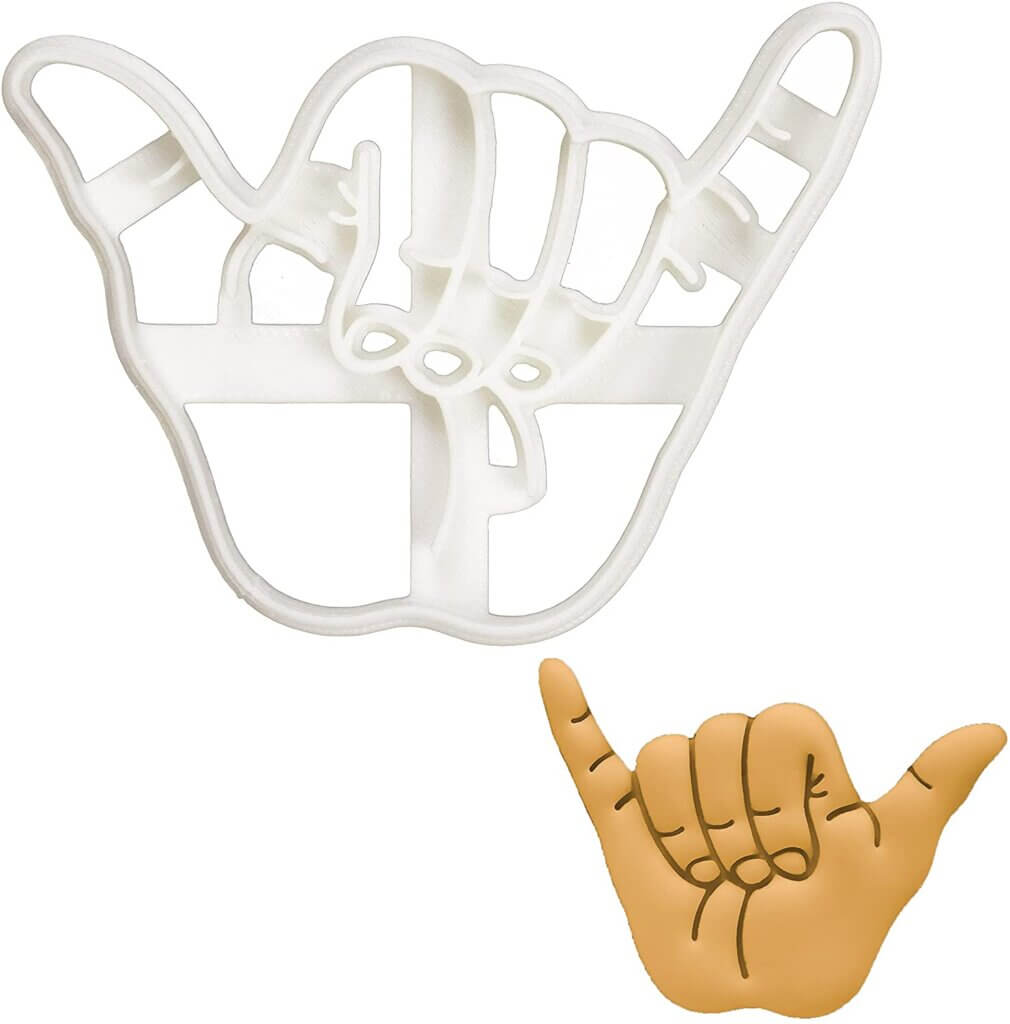 If you've been to Hawaii, you're probably super familiar with the shaka wave. That's why this Hawaii cookie cutter is so fabulous and unique!
I think this is best used for cookies with non-rising cookie dough. Plus, you don't even need to decorate them.
With the size and detail of the shaka, it's great for an Aloha party.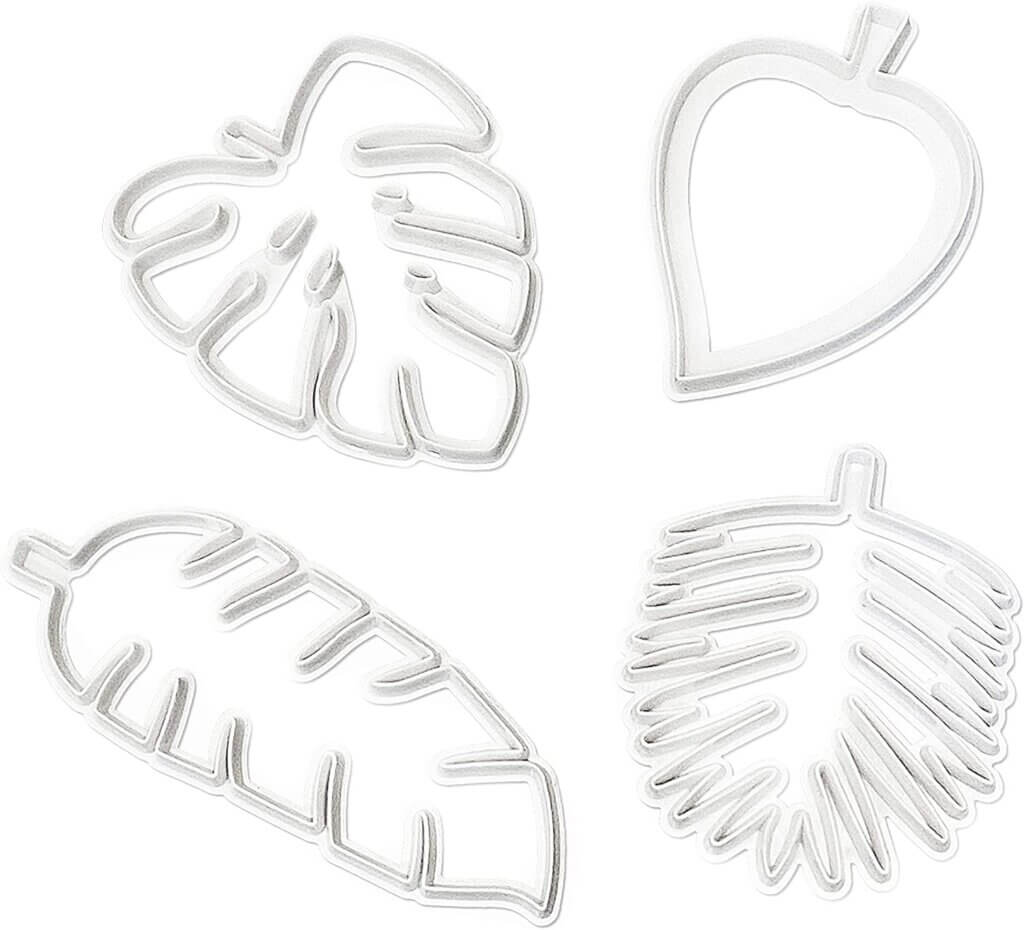 I've found the perfect Hawaiian luau leaf molds to make different kinds of tropical shapes. These are made out of food-grade plastic, so this cookie-cutter set is easy to clean and use!
The best part is you can even decorate your cake with them–I think these really take fondant icing up a notch when making treats like Hawaii-themed cakes or cupcakes for birthdays in general because who doesn't love Hawaiian coconut cake?
Wouldn't these Hawaiian luau cookie cutters be perfect for your next Hawaiian party?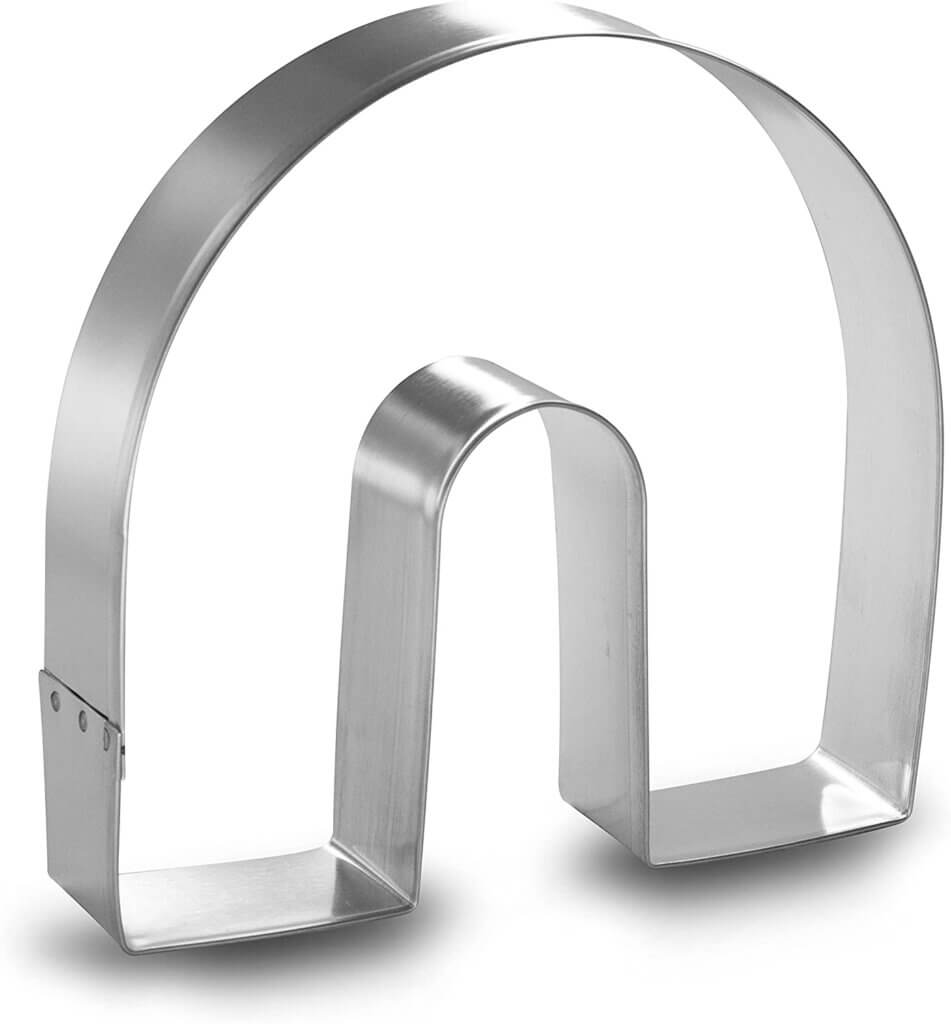 It's hard not to see at least a few rainbows on a Hawaii vacation. Sometimes you can even see double rainbows!
While there are a lot of rainbow cookie cutters available, this one is my favorite because it has a more modern shape. Plus, you don't have to worry about making the clouds at the bottom.
This is my favorite rainbow cookie cutter to use with kids because they can decorate their rainbows with whatever colors they like.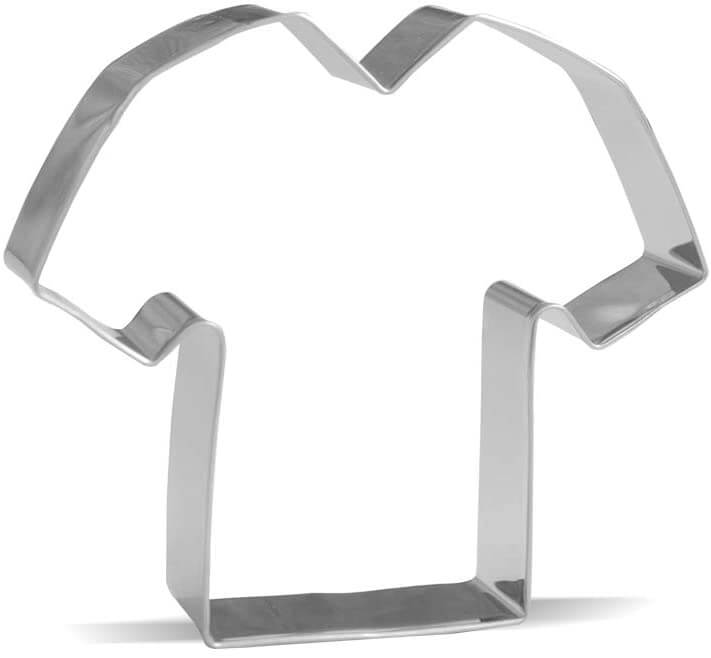 Is there anything more iconic to Hawaii than the Aloha shirt? Well, here's your opportunity to put your own spin on the classic Aloha shirt.
Use your creativity to come up with your own design. You can use icing or fondant to create the perfect look. The possibilities are endless!
Wouldn't it be awesome to have this as an activity at your Luau birthday party?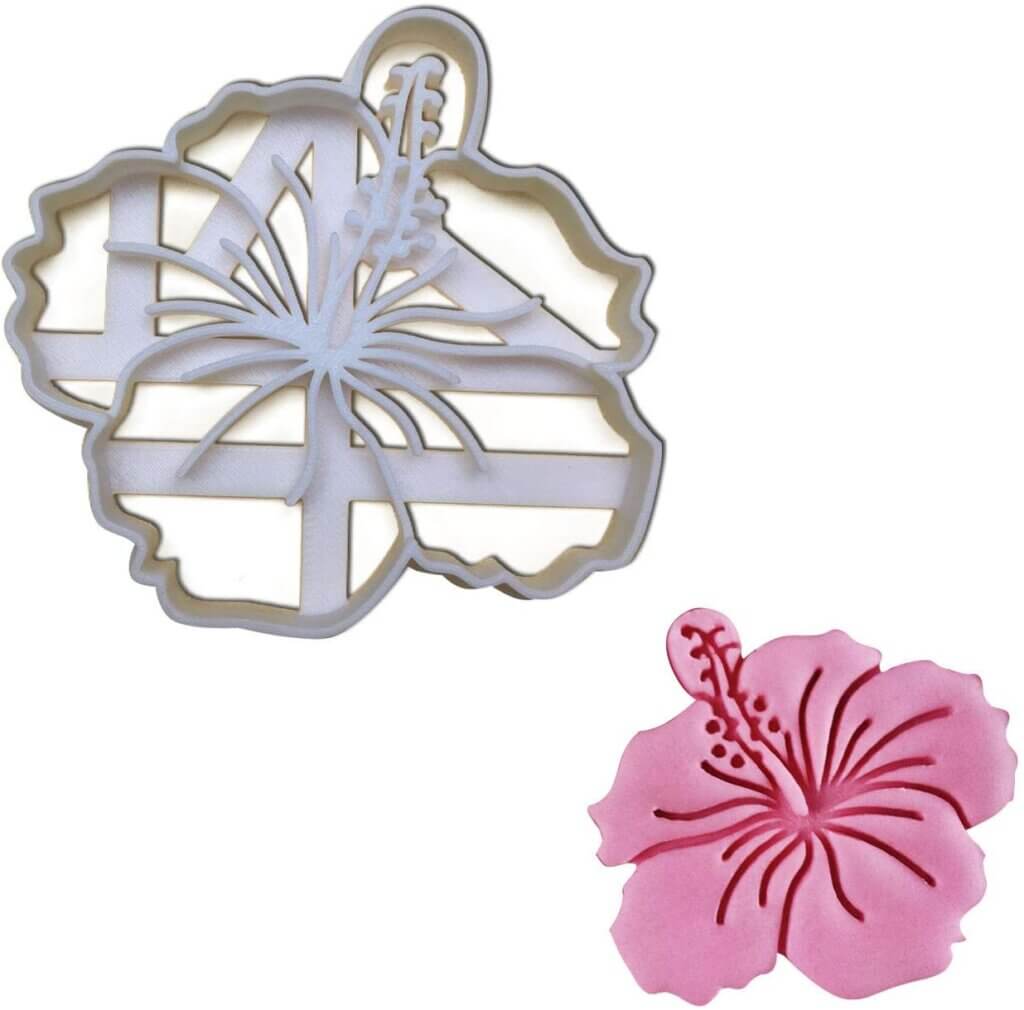 Hawaii's state flower is the hibiscus, so this is a super awesome Hawaiian flower cookie cutter to have on hand. Because it's one that imprints the design, it's best for cut-out cookies that keep their shape.
This is another great one to use for cutting out fondant to decorate cakes. You can do it in yellow, red, or pink for the cutest tropical touches.
These would make for some beautiful Hawaiian decorations during your Luau theme party. I love all the little details in it too!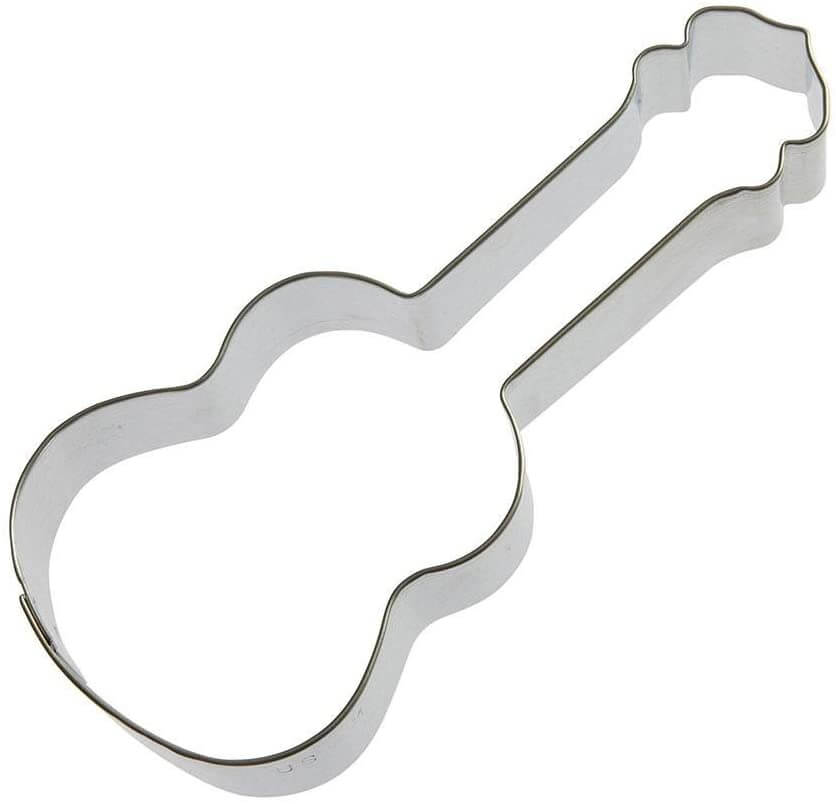 This ukulele cookie cutter is super cute for Hawaiian luau parties! Well, I think this one is technically a guitar cookie-cutter, but it's practically the same shape.
You just need to use some brown and black icing to create this beautiful Hawaiian instrument for your Hawaiian theme party.

Did you know surfing was invented in Hawaii? That's just one of the many reasons why this is one of the coolest Hawaii cookie-cutter ideas!
You can easily decorate these cookies by doing solid colors. Or you can get fancy and add in stripes or designs. Another idea is to personalize them by writing guest names on them, especially if you are putting these in goodie bags.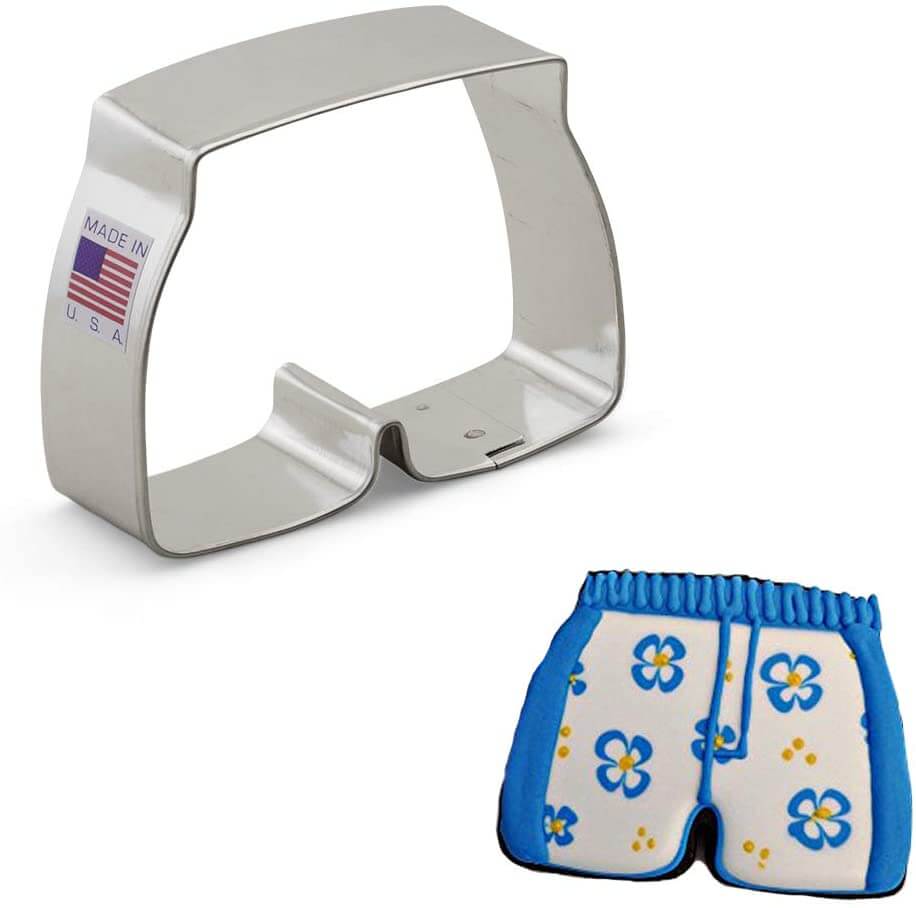 This Hawaiian board short cookie cutter is the perfect summertime treat! You can decorate it with any pattern or color combination.
I think this would be great for a pool party, and it's manufactured in America using certified food-safe American steel.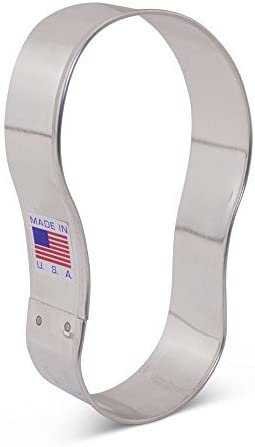 Another versatile beach cookie cutter is this flip-flop cookie cutter. People in Hawaii wear rubber slippers (aka flip flops) all throughout the islands.
This would be especially perfect for a pool party or party at the beach. You can decorate them however you like to make them super unique.
Plus, you can flip it over if you want to make another pair of flip-flops!
These would also be fun Luau party decorations too.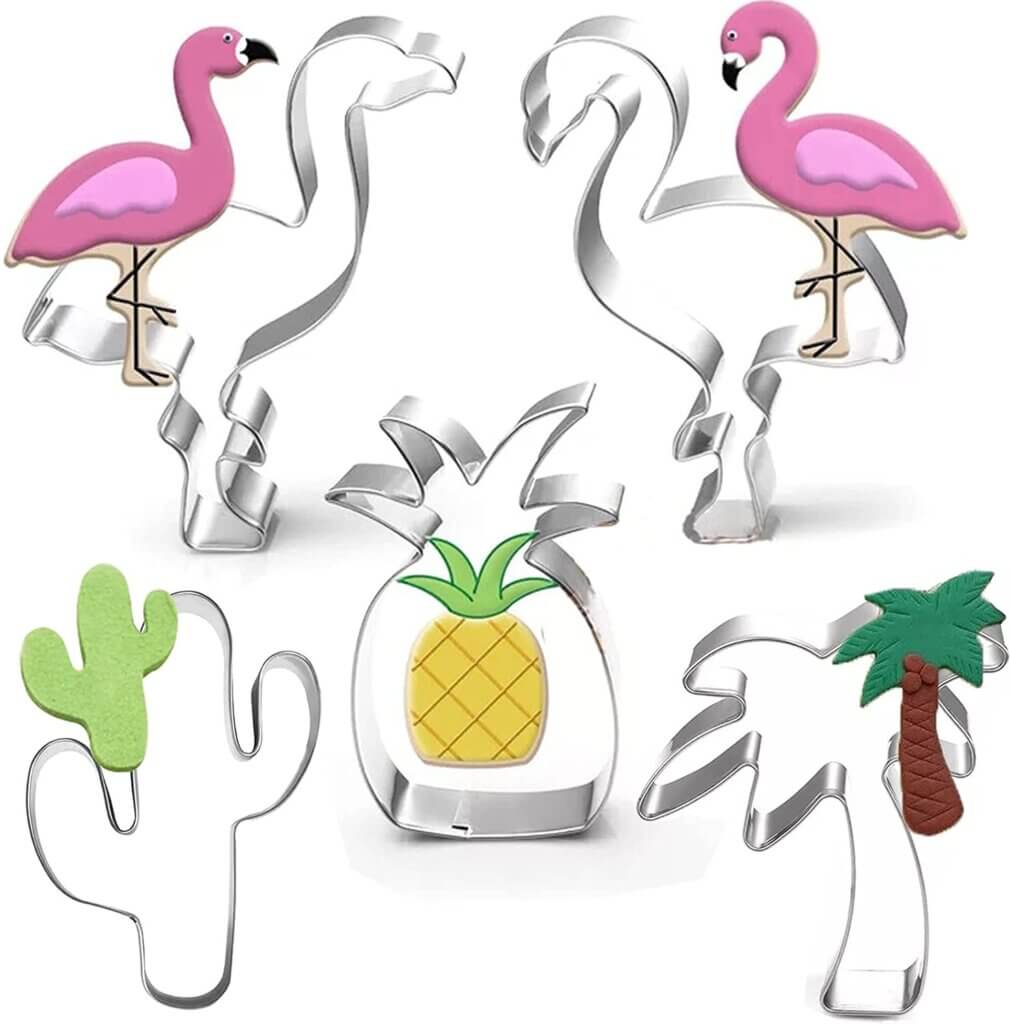 This summer or beach-themed cookie cutter set is the perfect size for making all your favorite shaped cookies. Whether you're baking with kids, adults, or even in-betweeners at heart, there are no limits when it comes to creativity!
In this set of tropical cookie cutters, you'll get a pineapple, cactus, palm tree, and 2 different flamingoes.
These stainless steel cutters can be used from –40 °F up to 230° Fahrenheit. They won't rust after being washed by running water either, so this cookie cutter set will always look as good as new for each batch of edible masterpieces.
You will definitely want these Luau party supplies!
This is another one of the stamped cookie cutters, so you can really only use this for cookie dough that won't rise.
These would actually work well on gingerbread because the cookies would be darker and look even more like the carved wooden tikis you see in Hawaii.
There's also a warrior tiki mask and happy tiki option. Grab all 3 for your tiki-themed party!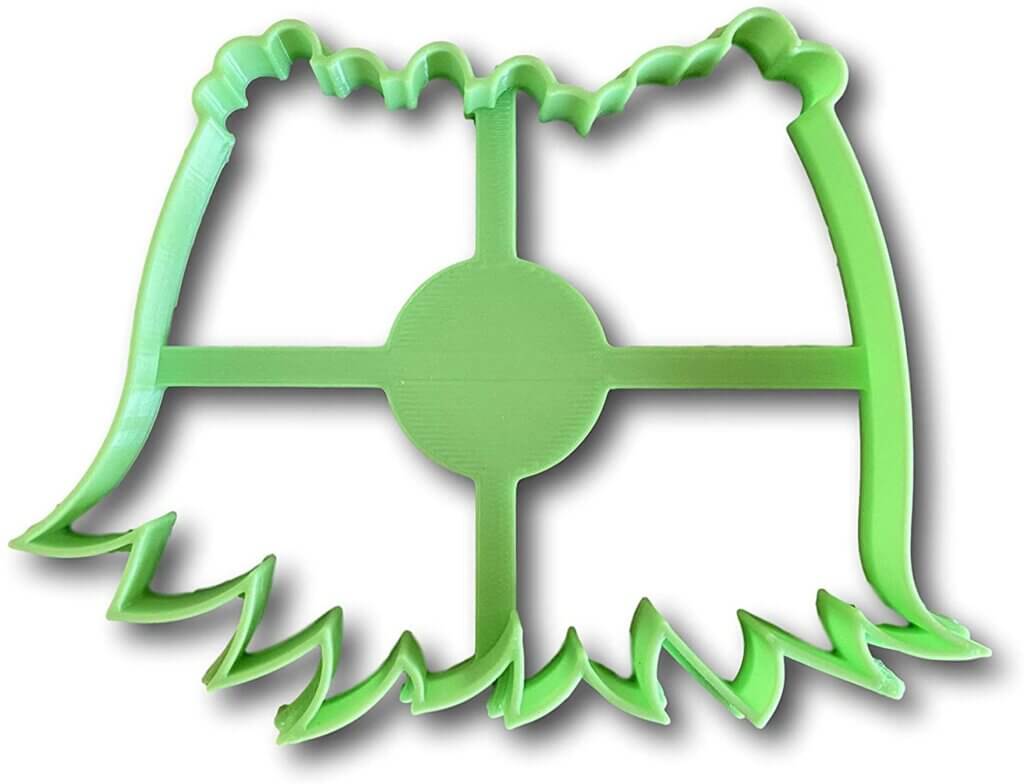 This Hawaiian hula skirt is a really unique cookie-cutter option. It's great for luau parties at home. Plus, it's super easy to decorate these: you just need green icing!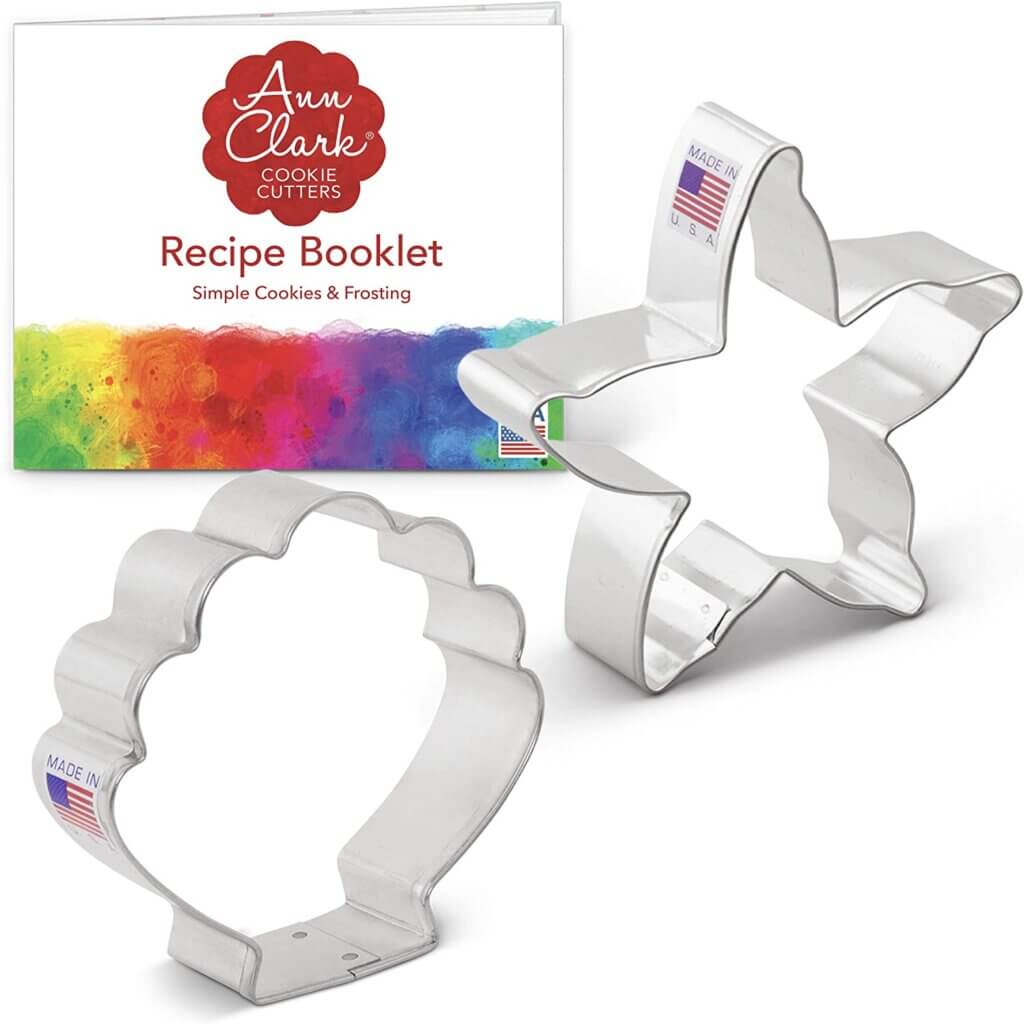 The Little Mermaid was a princess who lived underwater. Let's make her cookies! These seashell and starfish cookie cutters would be perfect for your little one's first taste of adventure with this dreamy theme.
These cookie cutters are made in the USA out of food-grade steel.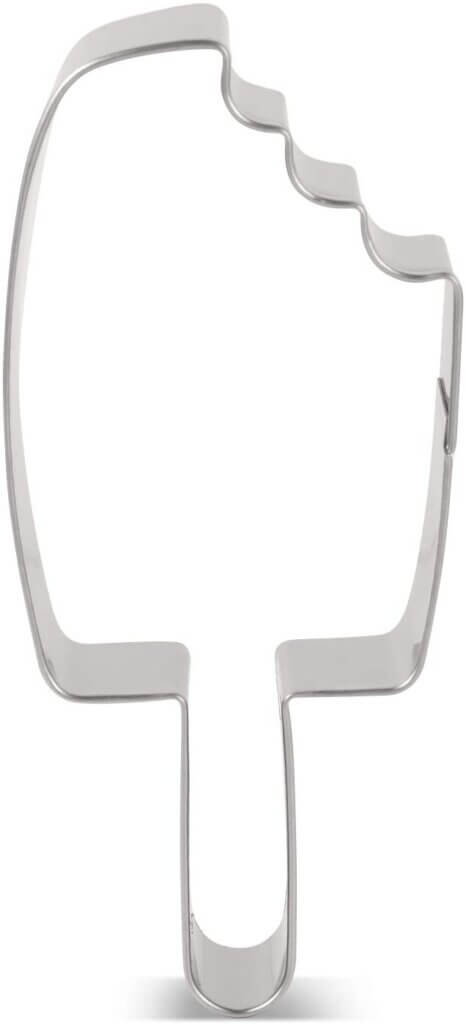 Ok, so I know these aren't technically Hawaiian cookie cutters, BUT I thought they would be perfect for a pool party!
There are so many ways you can decorate your popsicle cookies with all different colors. You can even include stripes to make them extra fun!
Tropical Cookie Cutters FAQs
Can I turn other cookie cutters into Luau cookie cutters?
If you have alphabet cookie cutters, those are awesome for Luau cookies. Use the letters to spell out words like Hawaii, Aloha, Luau, and Hula. Just be sure to spell the words out on the display table so people see what you're doing. Or you can connect the cutout letters before you bake to make each cookie the full word. You can also turn circle cookie cutters into a sun or beach ball.
What's the best cookie icing to use for Hawaiian cookies?
My all-time favorite cookie icing is Betty Crocker cookie icing. It's really easy to do intricate decorating, and I love that the icing dries hard fairly quickly. That means it's pretty fast to decorate and then pack up the cookies.
What are the best cookie cutters for Hawaiian Christmas cookies?
I always use palm tree cookie cutters and add dots for colorful lights or ornaments to turn them into Hawaii Christmas cookies. I also use gingerbread men cookie cutters to make hula dancers. Sometimes I've done snowman cookies but added an Aloha shirt or turned them into sandmen. Hawaiian flower cookie cutters are always a safe bet, and then decorate them in red and green!
Order These Hawaii Cookie Cutters Today!
You know the best way to bring a little bit of Hawaii into your next party is by using these Hawaiian cookie cutters. These cute shapes are perfect for any occasion, but they're especially great for Moana birthday parties, pool parties, and backyard luaus, even a tiki party!
What are you waiting for? Get them today!