Are you looking for a super easy pineapple dessert to make? Keep scrolling for this Instant Pot Pineapple Pina Colada Dump Cake with cherries!
This Instant Pot Pina Colada Dump Cake recipe contains affiliate links which means if you purchase something from one of my affiliate links, I may earn a small commission that goes back into maintaining this blog.
When people think of Hawaiian desserts, they usually get that pina colada taste in their mouth. Pineapple and coconut are flavors that complement each other so well.
I've been getting some messages from readers that they want an easy pina colada coconut cake they can make without having a pina colada cake mix. Those can be so tricky to find.
I love that this is a pina colada cake from mix that just requires pantry ingredients. So, you can always keep these items on hand to make this dessert in a pinch.
This is the best pina colada cake recipe for kids to make. You'll just want a grown up to help them get the cake out of the Instant Pot.
This pina colada dessert cake makes an awesome (and easy) luau dessert recipe that's easy to prep ahead of time.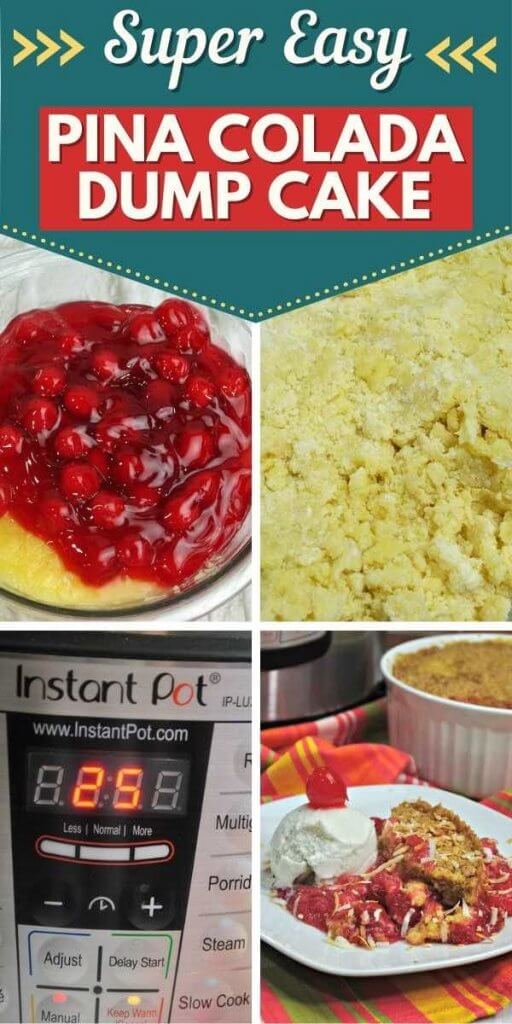 Instant Pot Cake FAQs
Can you bake in the Instant Pot?
Absolutely! The Instant Pot is super versatile, which is part of the appeal. There's even a cake setting on it!
Can you use Pyrex in an Instant Pot?
Yes! If you prefer baking in Pyrex dishes, you can totally use it in your Instant Pot for cooking and baking.
What cake pan size fit inside an Instant Pot?
If you have a 6 quart Instant Pot, you'll want to use a 7 inch round cake pan.
Recipe for Pina Colada Cake
Pina Colada Cake Ingredients
Easy Pina Colada Cake Recipe
In a large bowl combine your cherry pie filling, pineapples and stir to combine. Set this aside.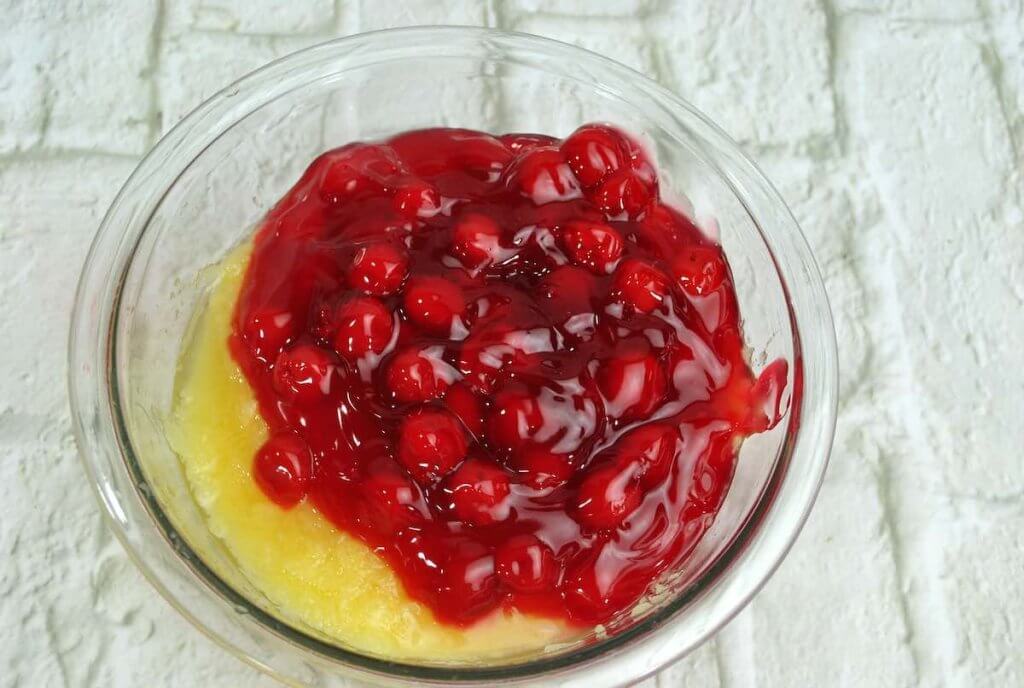 Melt your butter and add it to a bowl along with your butter cake mix. Stir with a fork until combined.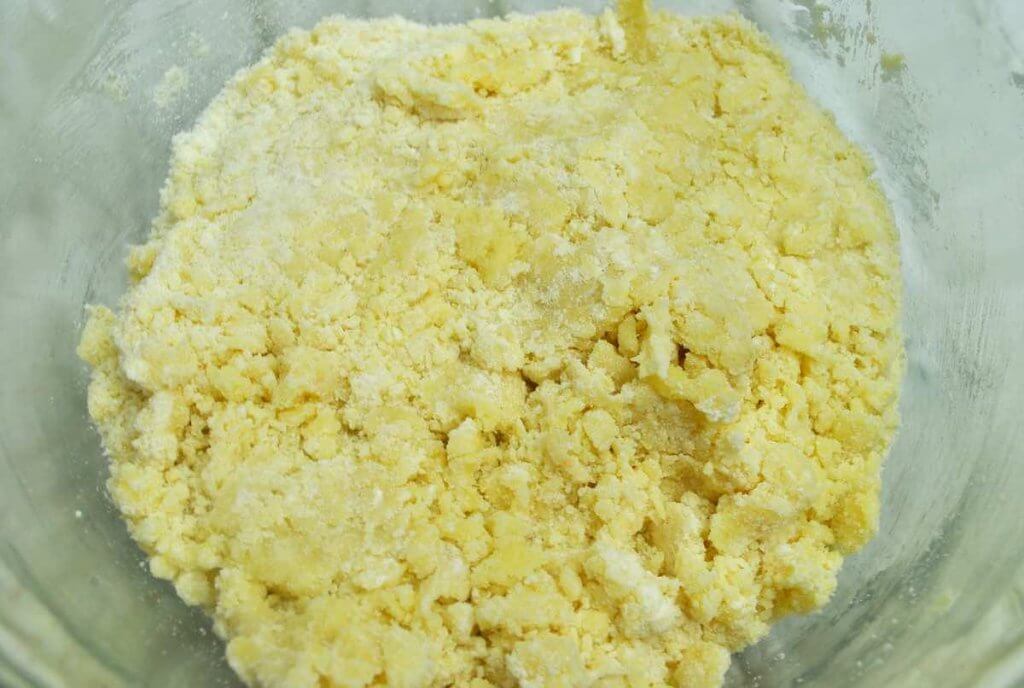 Pour your cake mixture into your baking dish and cover with foil. It will look a bit crumbly.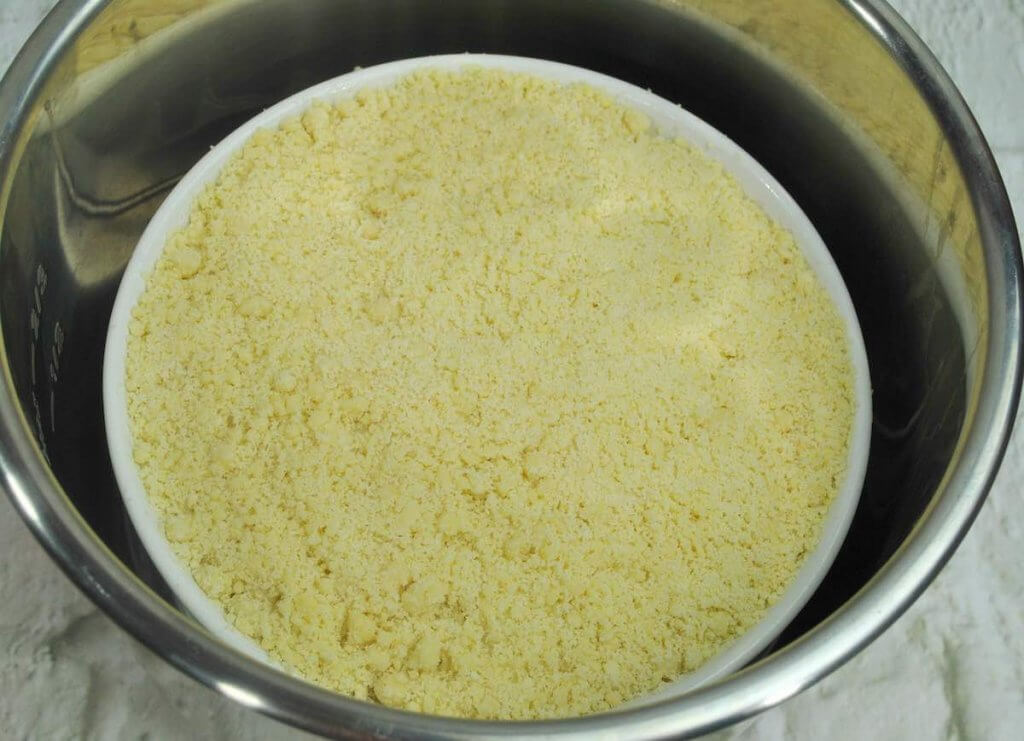 Pour 2 cups of water into your Instant Pot and lower your cake mix filled dish on to a trivet.
Put lid on, close steam valve.
Set your Instant Pot to: manual, high pressure, for 25 minutes. Do a natural release.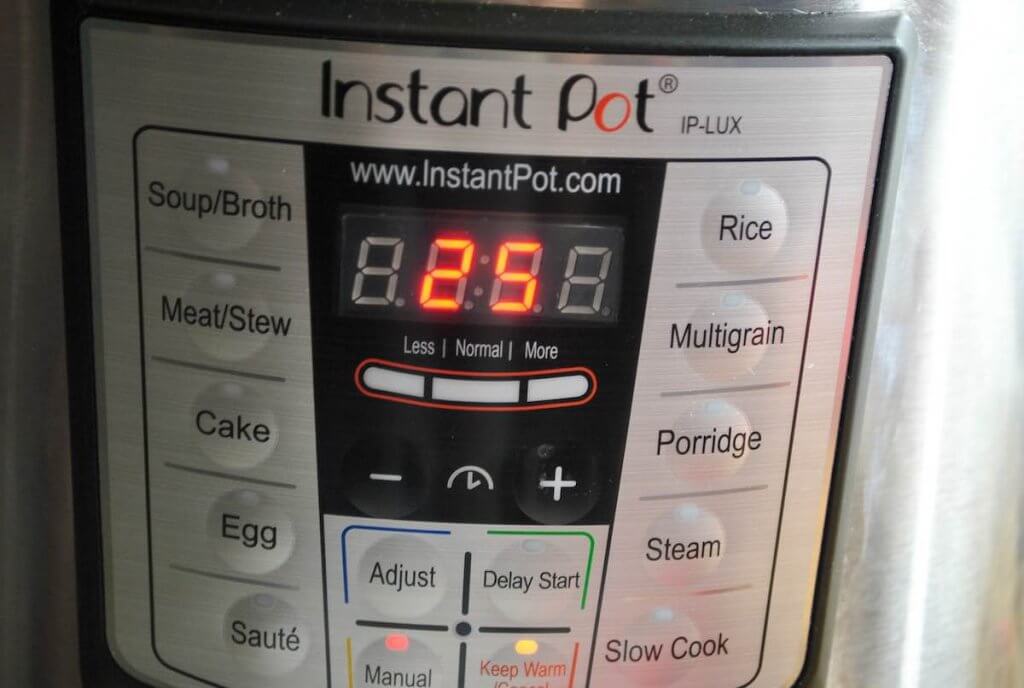 Let stand for 5-10 minutes so it can firm up.
Cut up your cake and then generously scoop your pineapple cherry mixture over the cake.
Serve topped with ice cream, toasted coconut, and cherries.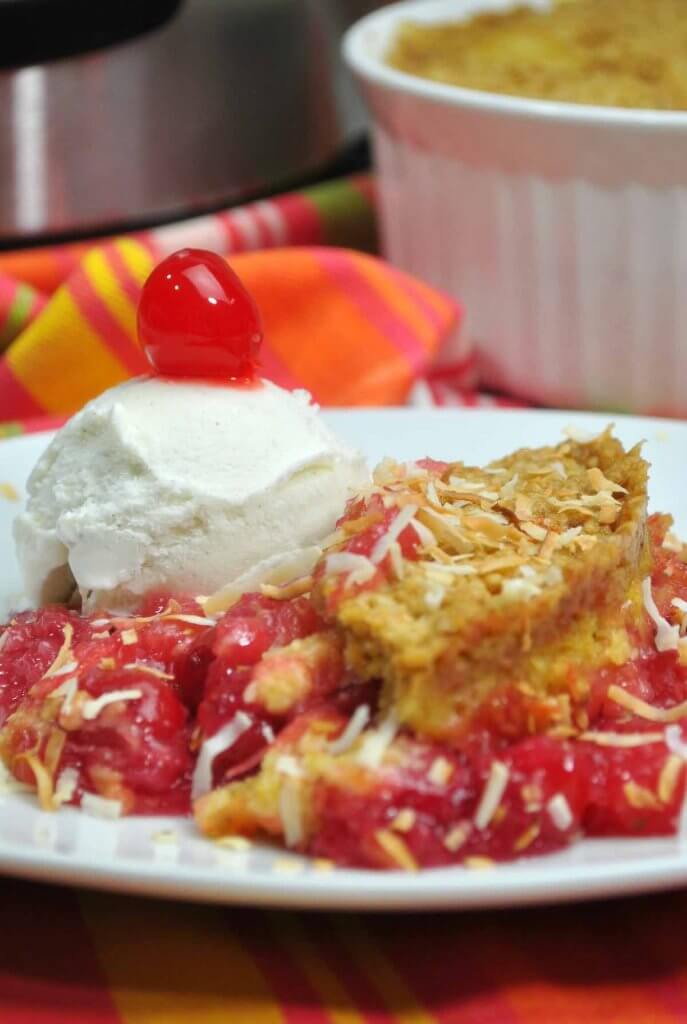 ENJOY